Art and Design at Grove
Nursery
Expressive Arts and Design
Nursery have begun their exploration of art by experimenting with a range of mark making tools. A selection of pens, pencils, chalks and crayons have enabled the children to name them and to create different colours and marks. To begin to understand how marks can be changed the children have explored different sized paintbrushes, including rollers and sponge. Using these resources they have created long and short lines and also straight and wavy marks.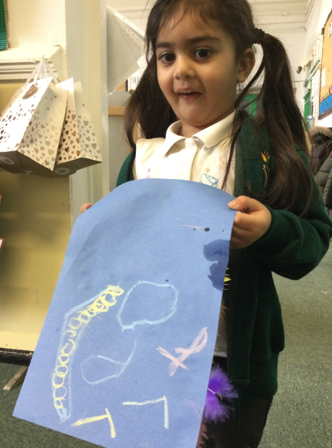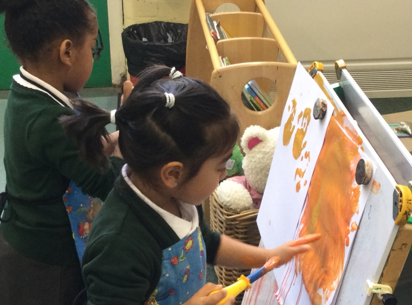 Reception
Expressive Arts and Design
Reception have been busy this half term learning about the four key art skills; drawing, painting, printing and sculpture. The children have based their learning on the work of artist Gary Williams to create family portraits and pictures. Colur mixing was a skill they greatly enjoyed and used to create family portraits. The children developed their expressive vocabulary to describing the clay and mud used to sculpt family faces.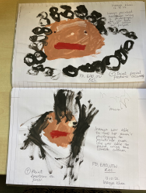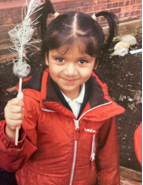 Year 4
Following in the footsteps of Quentin Blake
This half term Year 4 have been studying the illustrations of Quentin Blake. They have considered the techniques used by Blake to exaggerate certain characteristics conveying action or intent. Through the use of continuous, broken, short and curved lines the children have successfully illustrated characters.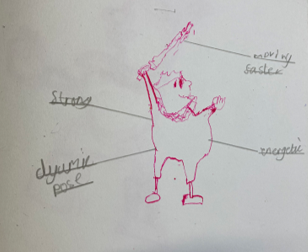 Year 6
Drawing: Still Life Composition
Year 6 children were set the challenge of creating a still life drawing using three objects of their choice. The children studied the work of artists Morandi, Paul Cezanne, Jaromir Funke to develop their understanding of the use of layout, media and form. Drawing pencils, charcoal, erasers and white tac enabled the children to develop the skills of showing light and shadow.