Reading in EYFS and Key Stage One

Developing early reading skills is a priority in in EYFS and Key Stage One. Pupils need to read as quickly as possible so that they can move from learning to read, to reading to learn, giving them access to the treasure house of reading. We want all pupils to read easily, fluently and with good understanding.
To develop the habit of reading widely and often, for pleasure and for information teachers read story books to pupils every day, these books have been carefully selected to help pupils understand what they are learning about across the curriculum.
In EYFS teachers use story sacks to help pupils develop an understanding of language and support pupils in talking about books and stories. In Key Stage One teachers share stories by familiar authors. They use what they have learnt in reading in their writing. The story books teachers share with pupils are stored in attractive book areas.
Pupils have a daily guided reading lesson. Our reading scheme is Big Cat Collins. When pupils read these books they practise what they have been learning in phonics.
Our systematic, synthetic phonics scheme is Little Wandle Letters and Sounds Revised. Pupils have a daily phonics lesson, they learn the sounds that each letter ( grapheme) makes. Pupils review and revise the sounds ( phonemes ) each grapheme makes in words and sentences. Blending is a key skill we practice every day.
Our pupils have rhymes and poems read to them. These rhymes and poems have been selected so that each half term pupils learn about poetic devices, these are repeated and revisited throughout the curriculum for poetry. Each half term there is a whole school theme for poetry.
Reading at home is really important. Every week your child will bring home a reading book which is matched to what they have been learning in phonics.
Here is a link to our phonics scheme for parents:
https://www.littlewandlelettersandsounds.org.uk/resources/for-parents/
Reading in Key Stage 2
Our vision is that every child in KS2 can read, retell and really understand.
At Grove, reading is given the utmost priority. It is threaded through every subject area. Exceptionally high-quality books are available across the school. Pupils are enticed to read and develop their love of literature through inviting book areas in classrooms and the well-stocked library areas in year groups.
Class novels are inspiring. In KS2, every pupil has a copy of the class novel to take home and read. Teachers read to children every day. There is a sharp focus on ensuring that children gain a wide vocabulary through the range of books they read.
Reading programmes in KS2 include:
Navigator for pupils who are reading at age related expectations.
Comets for pupils who are reading at greater depth.
Reading Explorers - this programme is used to develop essential comprehension skills.
All KS2 pupils study a set of poems each term, based around a theme.
Each half term, pupils read a class novel.
Here's what the reading trust suggests for our KS2 pupils:
As your child gets a bit older:

Sharing picture books can be a lot of fun – but don't worry if your child gets distracted, chews the book or wanders off… that's perfectly normal! Don't worry if you don't have a lot of time in your busy day, either – just a few minutes can make a huge difference.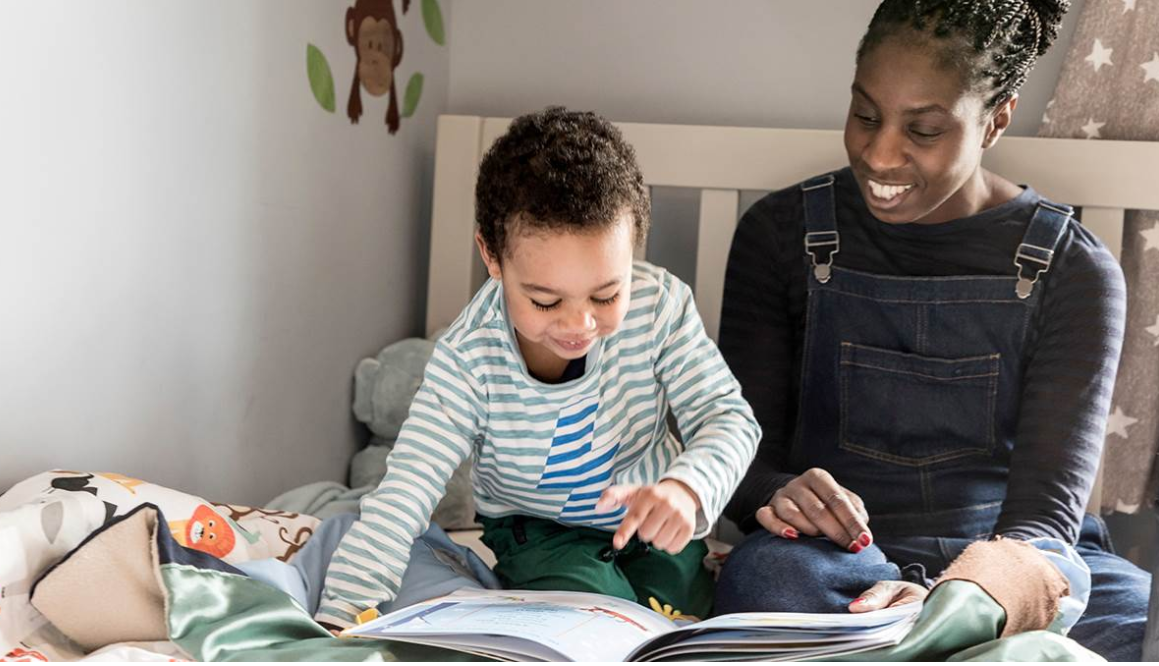 Here are some more tips to help you enjoy storytime together:
Ask your child to choose what they'd like to read. They'll feel more interested in the story if they've picked it out themselves. (And don't worry if they keep returning to the same story, either!)
If you can, turn off the TV, radio and computer. It's easier for both of you to enjoy the story without any other distractions.
Sit close together. You could encourage your child to hold the book themselves and turn the pages, too.
Take a look at the pictures. You don't just have to read the words on the page. Maybe there's something funny in the pictures that you can giggle about together, or perhaps your child enjoys guessing what will happen next.
Ask questions and talk about the book. Picture books can be a great way to talk through your child's fears and worries, or to help them deal with their emotions. Give them space to talk, and ask how they feel about the situations in the story.
Have fun! There's no right or wrong way to share a story – as long as you and your child are having fun. Don't be afraid to act out situations or use funny voices… your little ones will love it!
Encouraging a love of reading
As children get older, with lots of other activities competing for their time, how can you encourage them to make time for reading?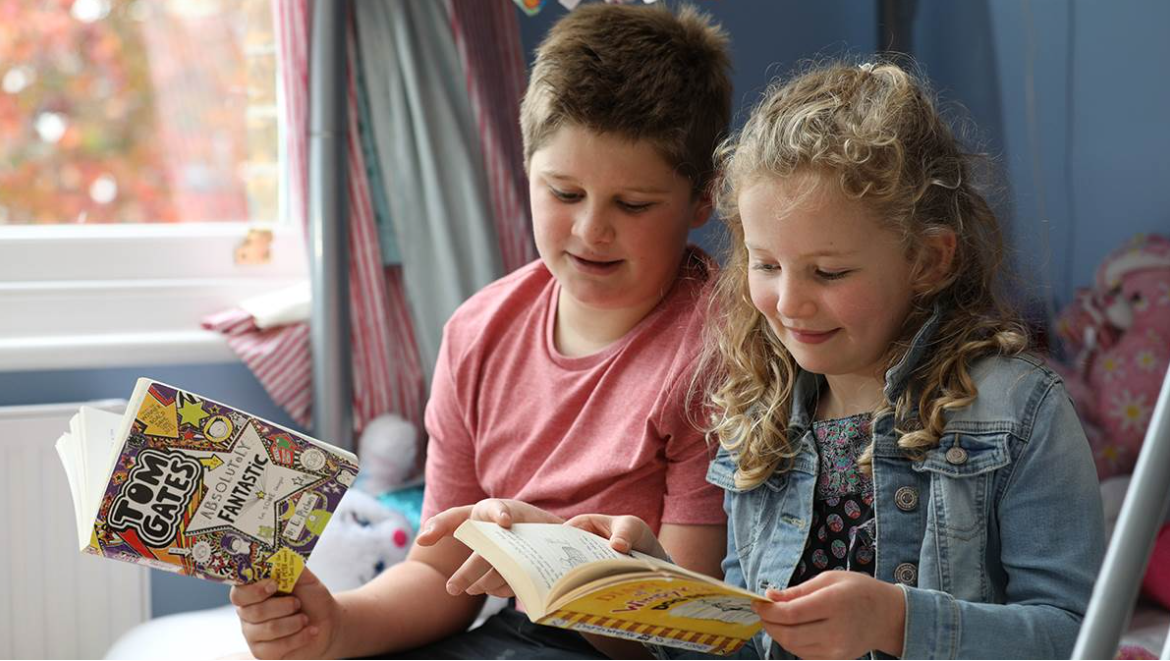 Here are some of our ideas:
Read yourself! It doesn't matter what it is – pick up a newspaper or magazine, take a look at a cookery book, read a computer manual, enjoy some poetry or dive into a romance or detective novel. And get your children to join in.
If you're cooking, could they read the recipe? If you're watching TV, can they read out the listings?
Give books as presents. And encourage your children and their friends to swap books with each other – it'll give them a chance to read new stories, and get them all talking about what they're reading.
Visit the local library together. It's always fun choosing new books to read, and keep an eye out for special author events at the library or local bookshops – children love meeting their favourite authors. Jacqueline Wilson and Anthony Horowitz always have signing queues that are miles long!
Encourage children to carry a book at all times. That way, they'll never be bored (this is something you can do, too!)
Have a family bookshelf. If you can, have bookshelves in your children's bedrooms, too.
Keep reading together. Just because your children are older, it doesn't mean you have to stop sharing stories – perhaps you could try the Harry Potter series or A Series of Unfortunate Events.
Don't panic if your child reads the same book over and over again. Let's be honest - we've all done it!
Here are some great quotes about reading, which do you think applies to you?
Here are some great quotes about reading, which do you think applies to you?
"Reading is important. If you know how to read, then the whole world opens up to you." – Barack Obama
"When I look back, I am so impressed again with the life-giving power of literature. If I were a young person today, trying to gain a sense of myself in the world, I would do that again by reading, just as I did when I was young." – Maya Angelou
"Today a reader, tomorrow a leader." – Margaret Fuller
Which book would you recommend to your friend?