History at Grove
Autumn 1 2022
EYFS - Nursery
In nursery this term the children have been encouraged to bring in photographs of themselves as a means to introducing photographs as evidence of change. They explored what they looked like and used mirrors and magnifying glasses to develop that skill of looking for details. They introduced the concept of change by examining how they have changed since they were babies using not just photographs but clothes that babies wore then and compared to what they wear now. Nursery also encouraged the children to create a timeline using pictures for the story to show change over time.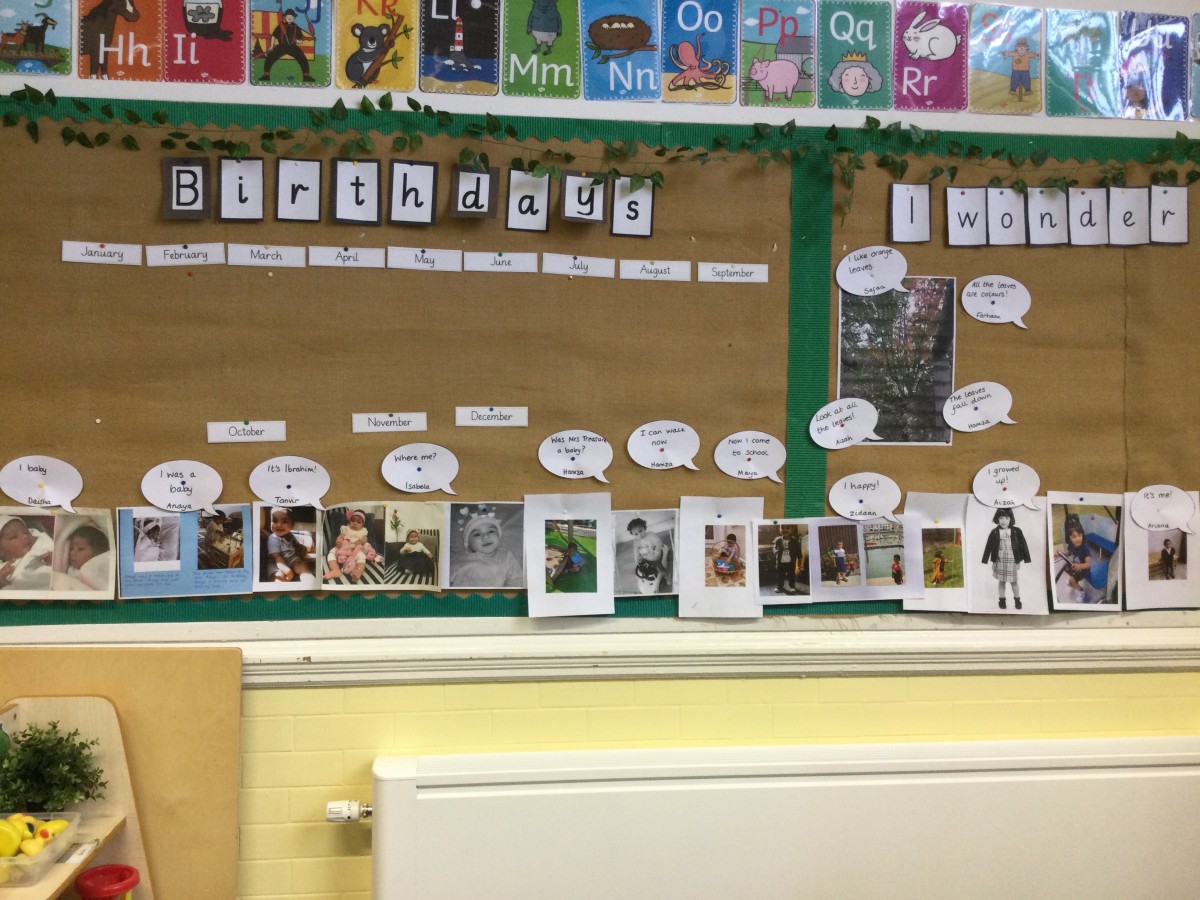 EYFS - Reception
In reception we built upon their earlier use of photographs in nursery by looking at pictures of family members to identify who they were and to encourage the children to talk about them. The children added the family photographs to their history timeline. Reception also introduced key questions like: Who is part your family? What are they called? Who is the oldest? Who is the youngest? What do you look like? What do they look like? What are the similarities between the way you look? What are the differences between the way you look?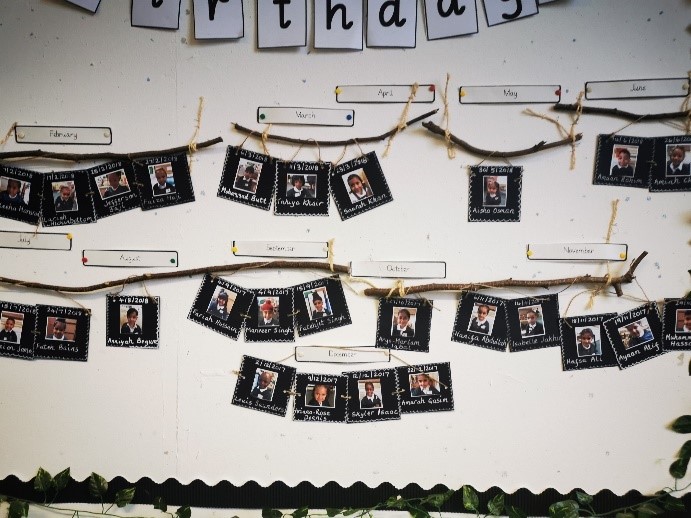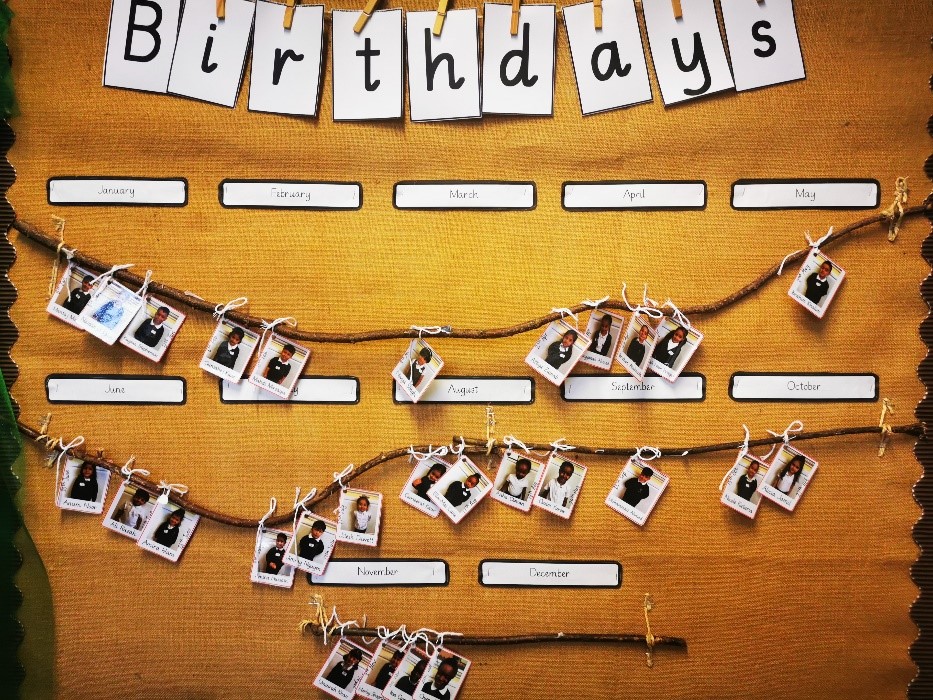 Year 1- What toys did Rosie & Bertie play with
In Year 1, we played with different toys and games that a boy or girl played with in Victorian times. They we children were called Rosie and Bertie. It was fun to play with toys from the past. They are different to what we play with now.
The teachers helped us to create a timeline about Rosie and Bertie and we learned about a special queen called Victoria. Lots of things have changed since the Victorian times.
Scan the QR code and listen to Ibrahim describe his favourite moment.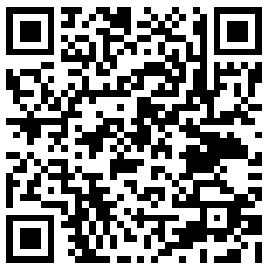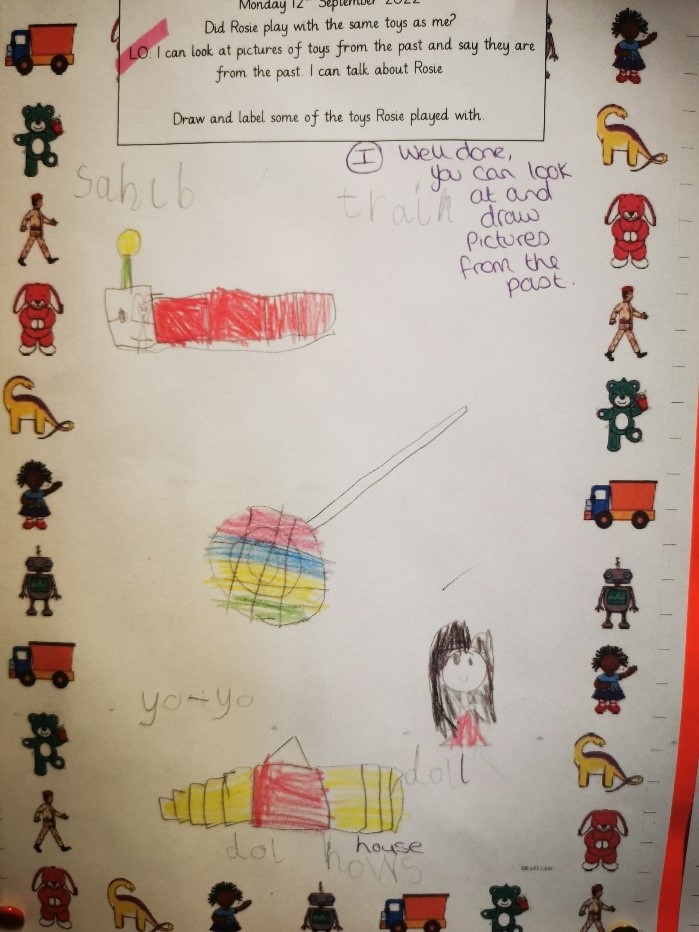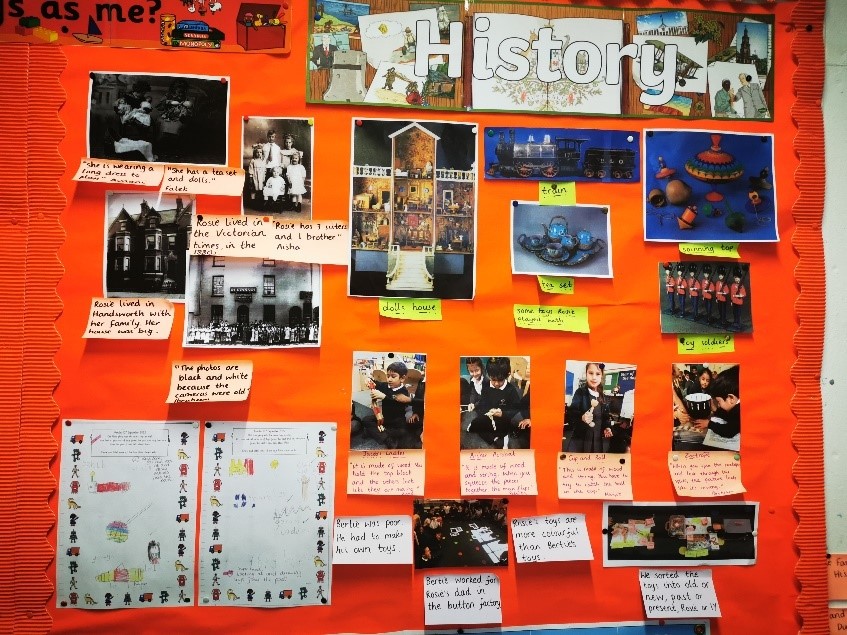 Year 5 - The Victorians
In Year 5 we explored the Victorian era and got to visit the Black Country Living Museum. This helped us to learn about what life was like for people in Birmingham during the reign of Queen Victoria. We loved the Victorian School lesson. They were very strict. Even our own class teachers got told off. We learned about the industrial revolution with lots of new inventions like the steam train. We explored lots of historical sources like photographs, pictures, portraits, plaques, artefacts, images of paintings, first-hand accounts, biographies and buildings. We have learned lots about the Victorians and the changes the industrial revolution brought. Our own school was built just after Queen Victoria's reign. Our class novel, 'Street Child' also helped us to learn about what life was like for a child living in Victorian times.
Scan the QR code and listen to Prathamdeep descirbe his history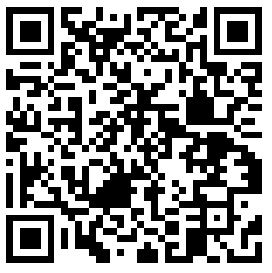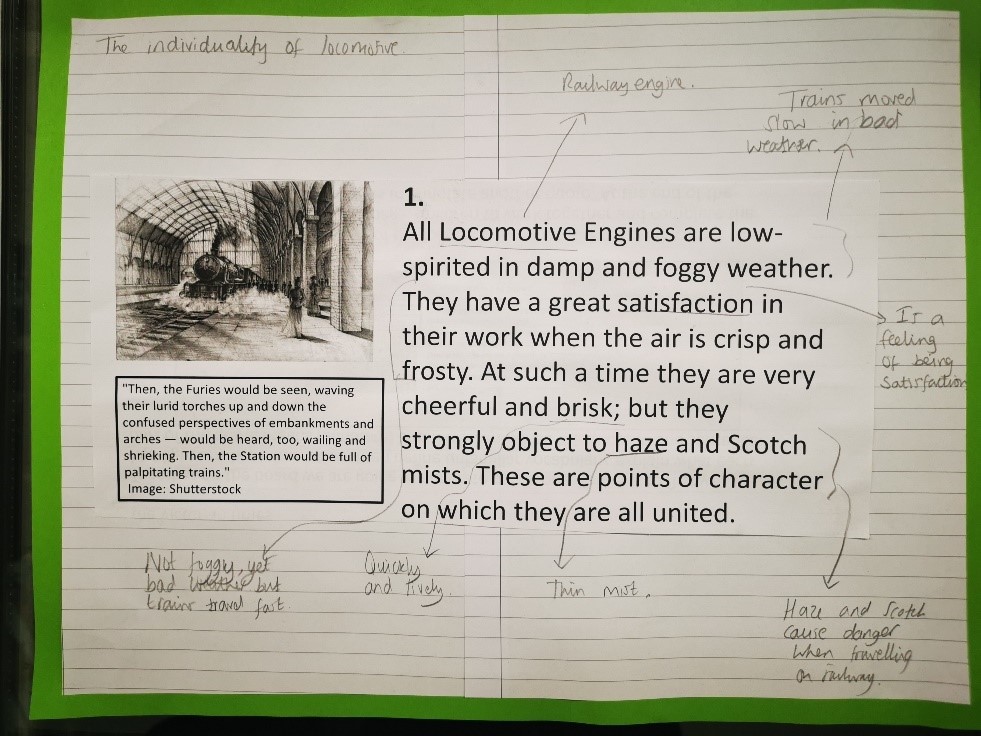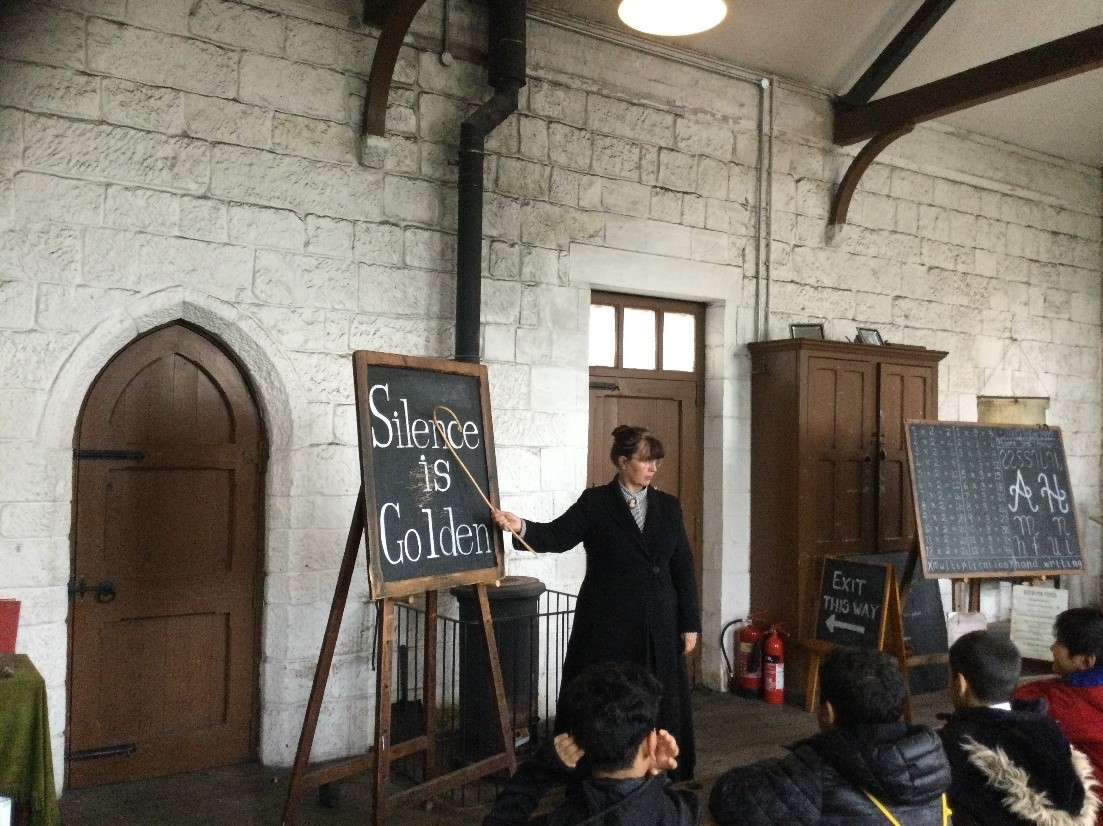 Year 6 - World War II
In Year 6 we explored lots of different sources about World War 2. Some of the sources didn't always tell the whole truth. We discovered that when this happens it's called propaganda. We learned about how the war impacted the lives of ordinary children, changed the roles of women and men. We learned about significant people like Chamberlain, Hitler and Churchill on used a timeline and plot the causes and events from to WWII.
Scan the QR code and listen to Ruqayyah describe her history experience in Year 6.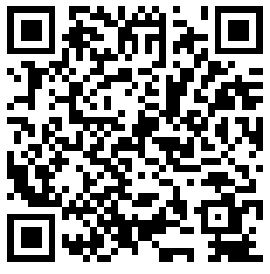 We got to handle some replica's and real artefacts from World War 2 and this helped us to better understand what life was like for them. Our favourite part though was our trip to Cannock chase museum we explored what life was like for an evacuee and the role of the home guard and the impact the war had on people living in in the UK. We created our own gas masks and we took part in and recreated an air-raid drill.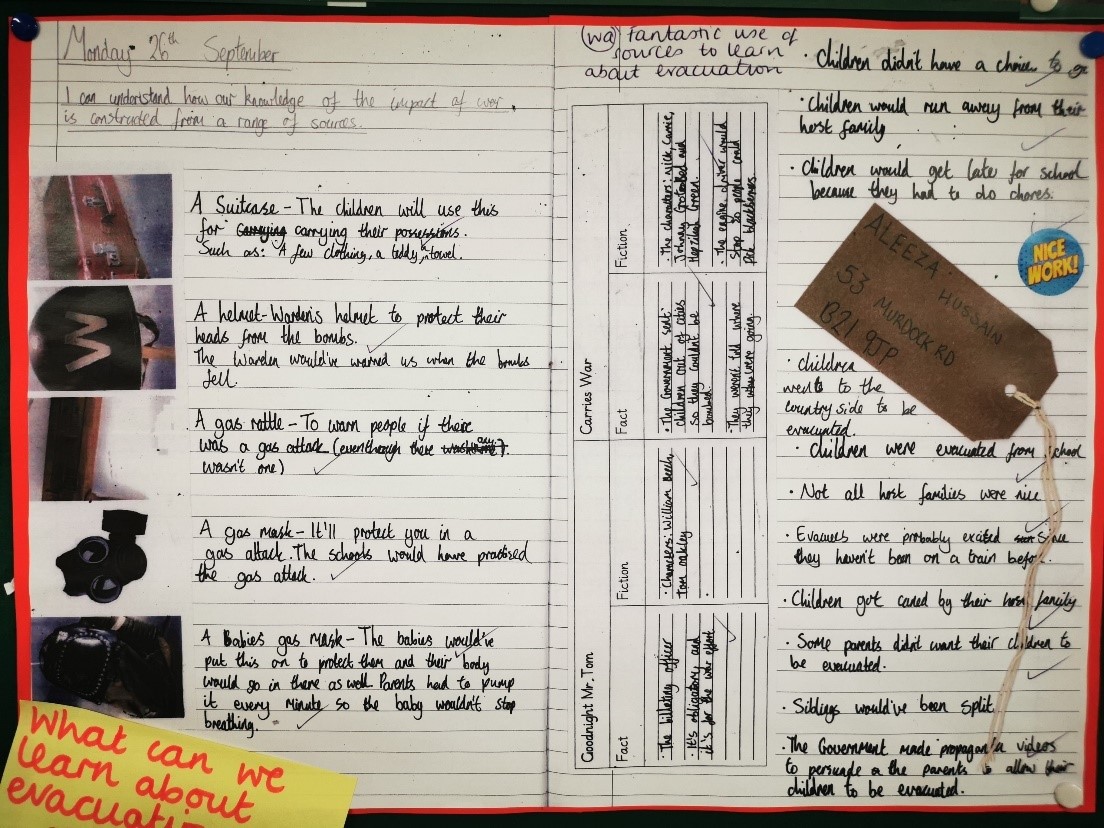 ______________________________________________________________________________________