History at Grove
Please click on the below links to discover what the children are learning this term.
Autumn
Year 2 – The Great Fire of London
Year 3 – Travels in time: Changes in Britain from the Stone Age to the Iron Age
Year 4 – Anglo-Saxons and Vikings: Invaders and settlers.
Autumn 1
Nursery - Family and Communite
In nursery, the children have been looking at who they are within history. They have been talking about how they are different or the same as others around them and how they have changed since they were babies. They have then discussed their birthdays and looked at where their birthdays are compared to each other.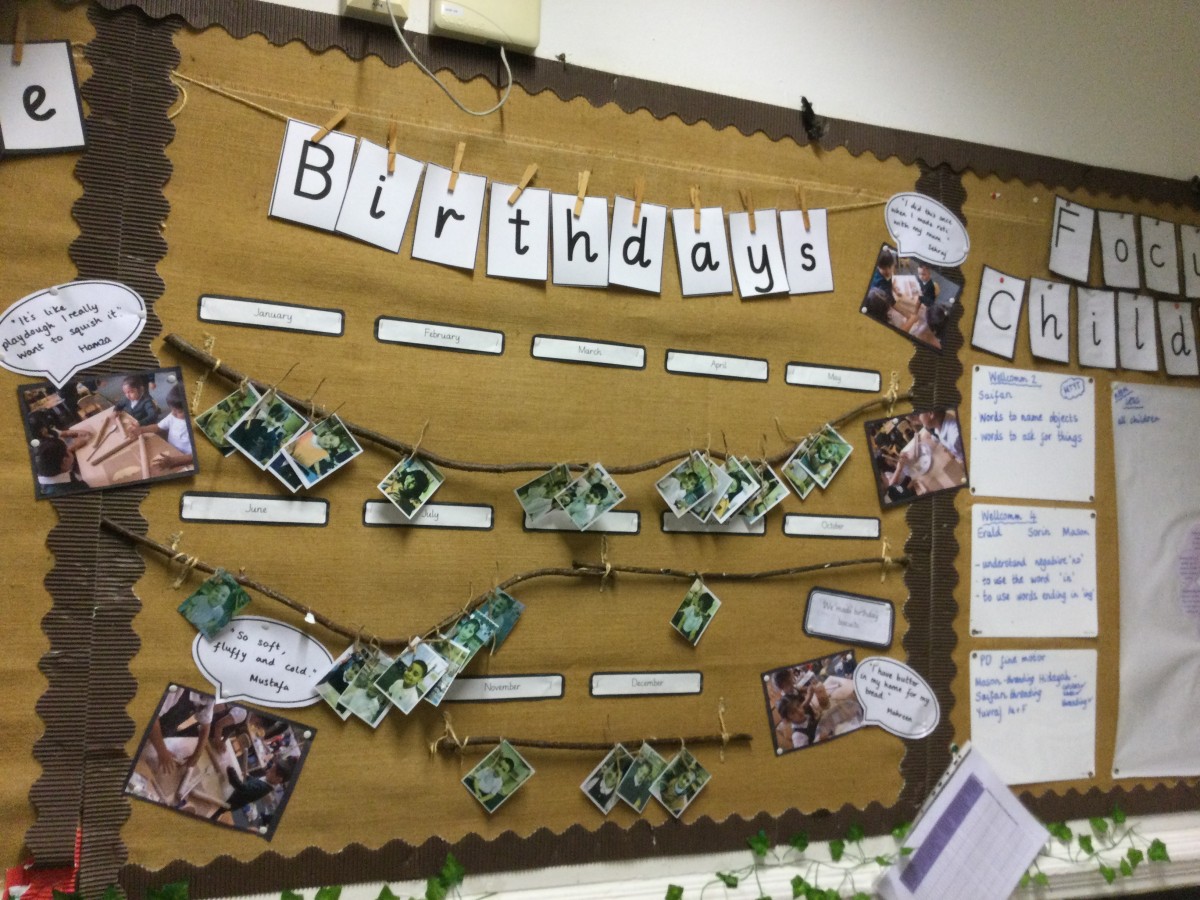 Autumn 1
Reception - My family, Changes, My week at school
In Reception, the children have been focusing on who is in their family and comparing them to each other. They have also looked at changes that have happened to their family members and changes to the environment around them. There has also been a lot of exploration around their routine at school and what they do on set days.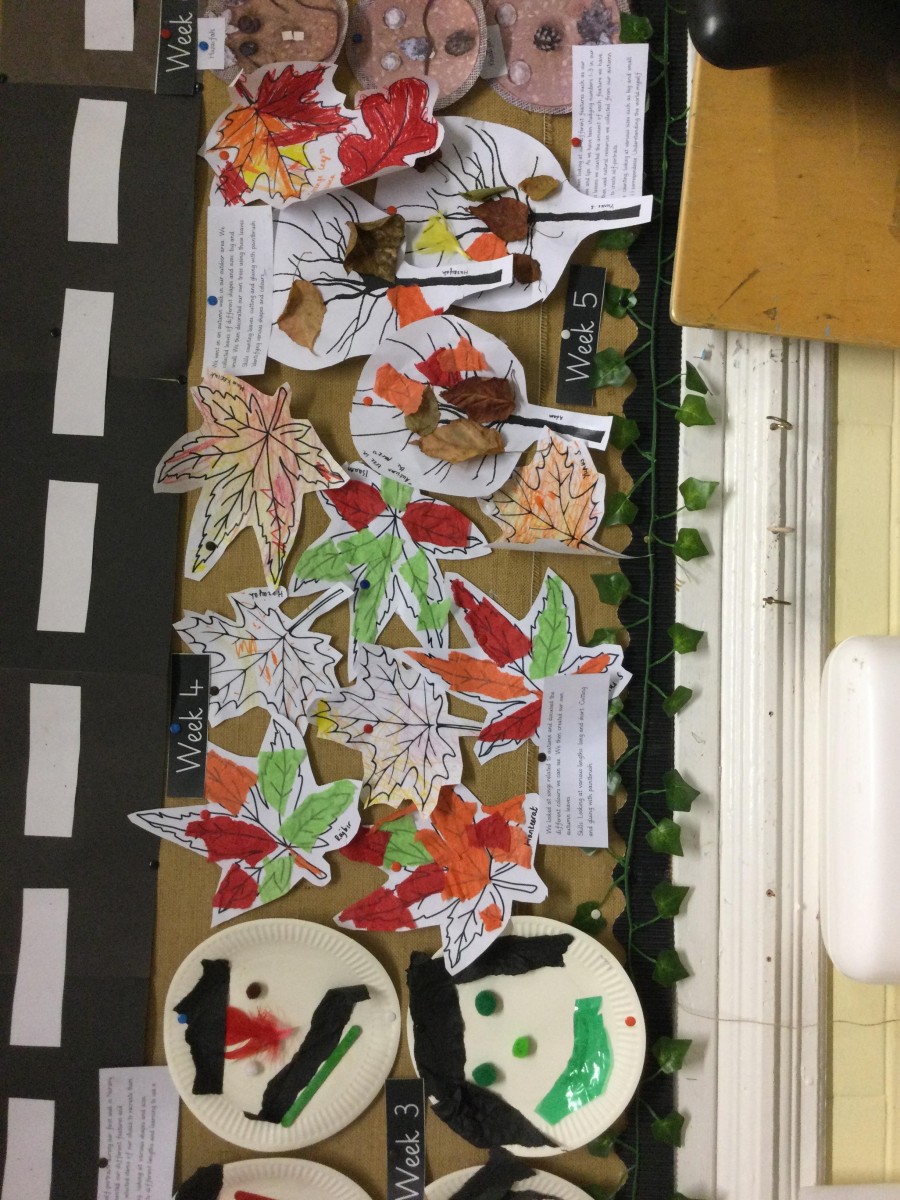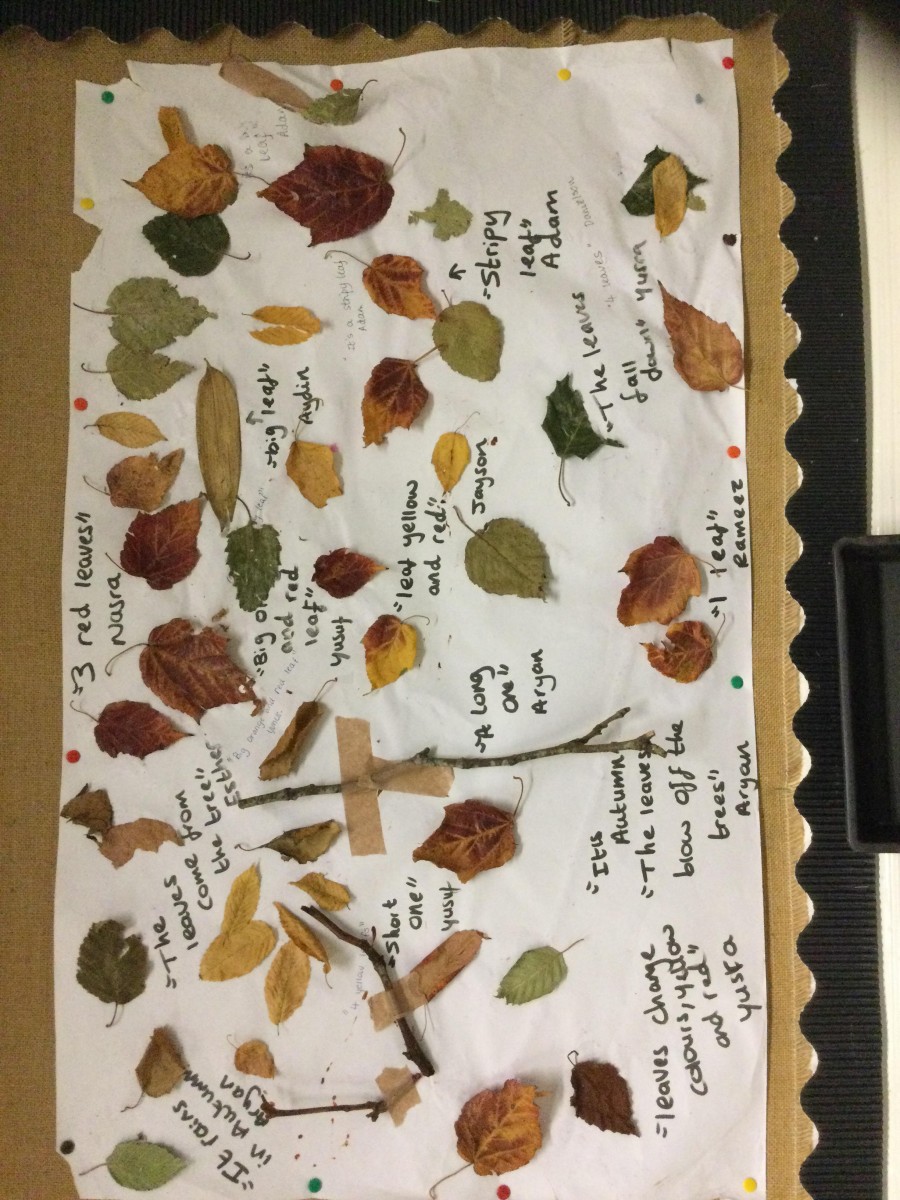 Autumn 1
Year 1 - Did Rosie play with the same toys as me?
This half term, children learned about a girl called Rosie and a boy called Bertie who had very different lives in the Victorian era. They were able to look at some toys and consider who would play with them based on the life they lived as well as if they would still be played with today. They had a great time playing with different toys and learning new games.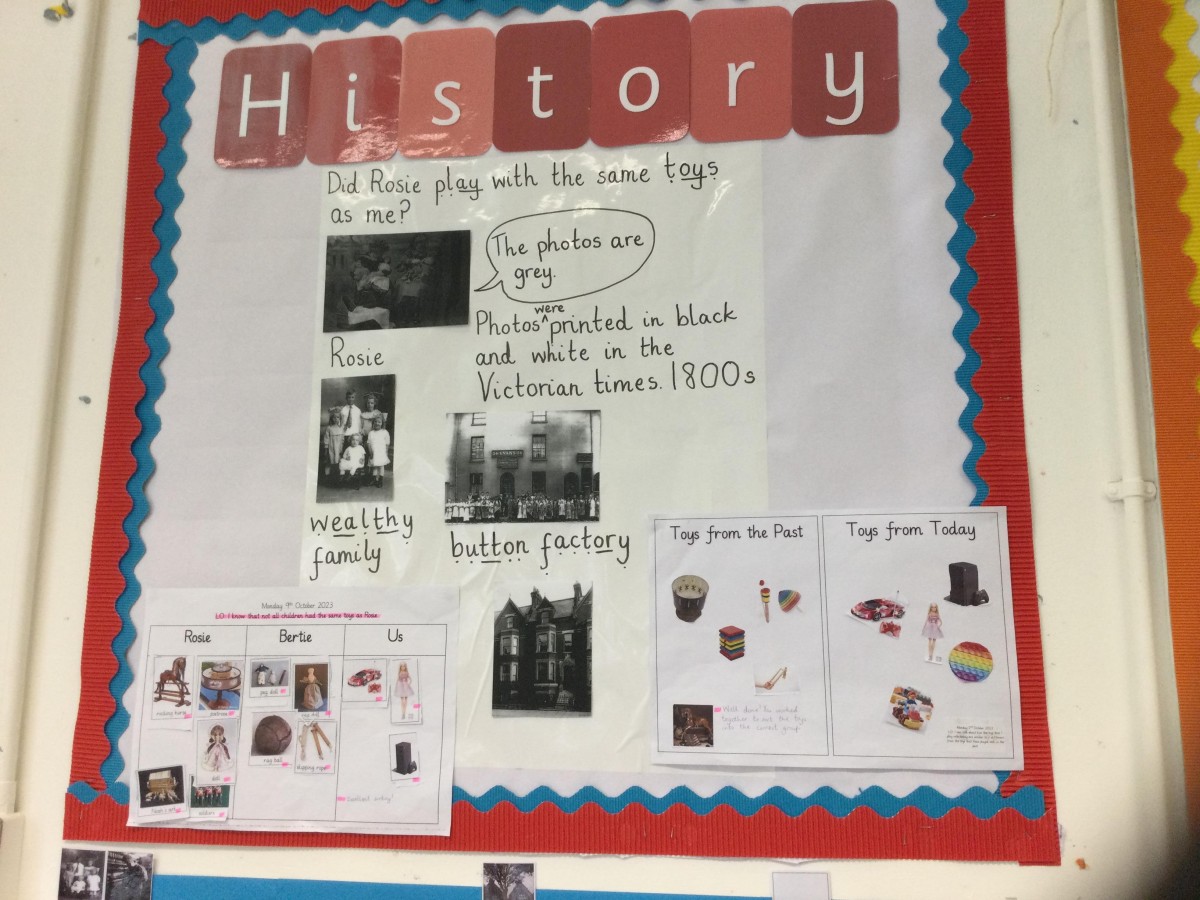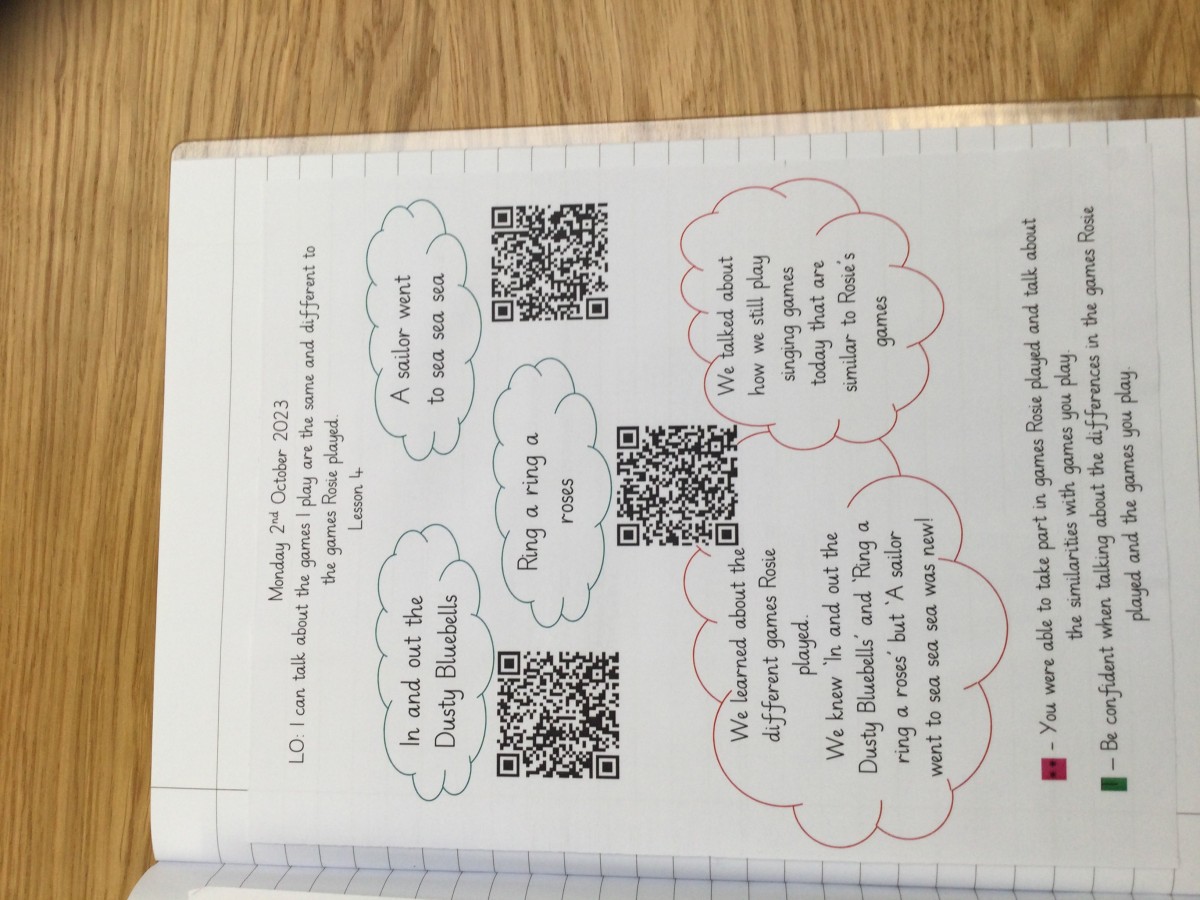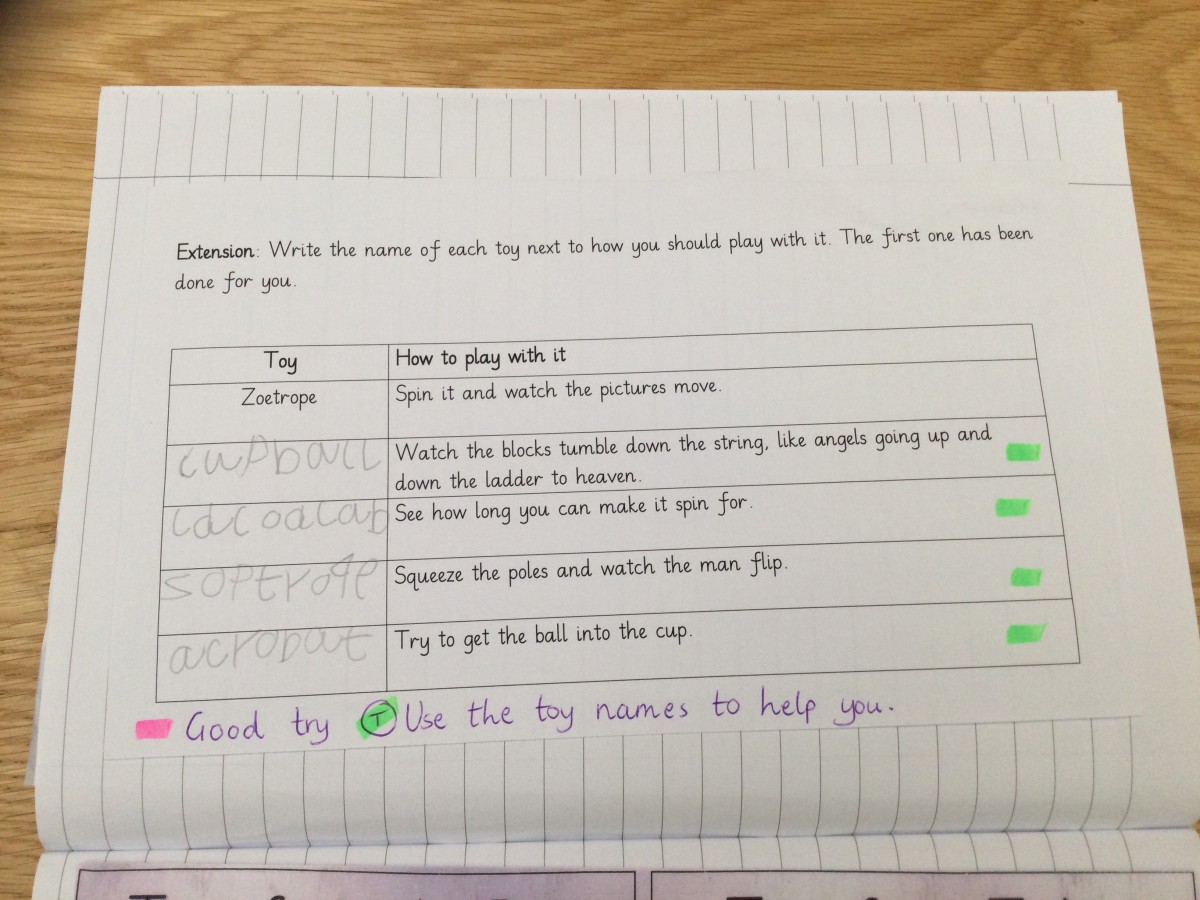 Autumn 1
Year 5 - Children of the Revolution
Children have been focusing on the Victorian era this half term, considering how different lives were lived. They were able to compare the lives of rich and poor individuals and the different jobs they would have had. They also considered how laws during the Industrial Revolution would have changed the lives of people. They enjoyed their trip to the black country museum where they were able to have a look at some Victorian architecture.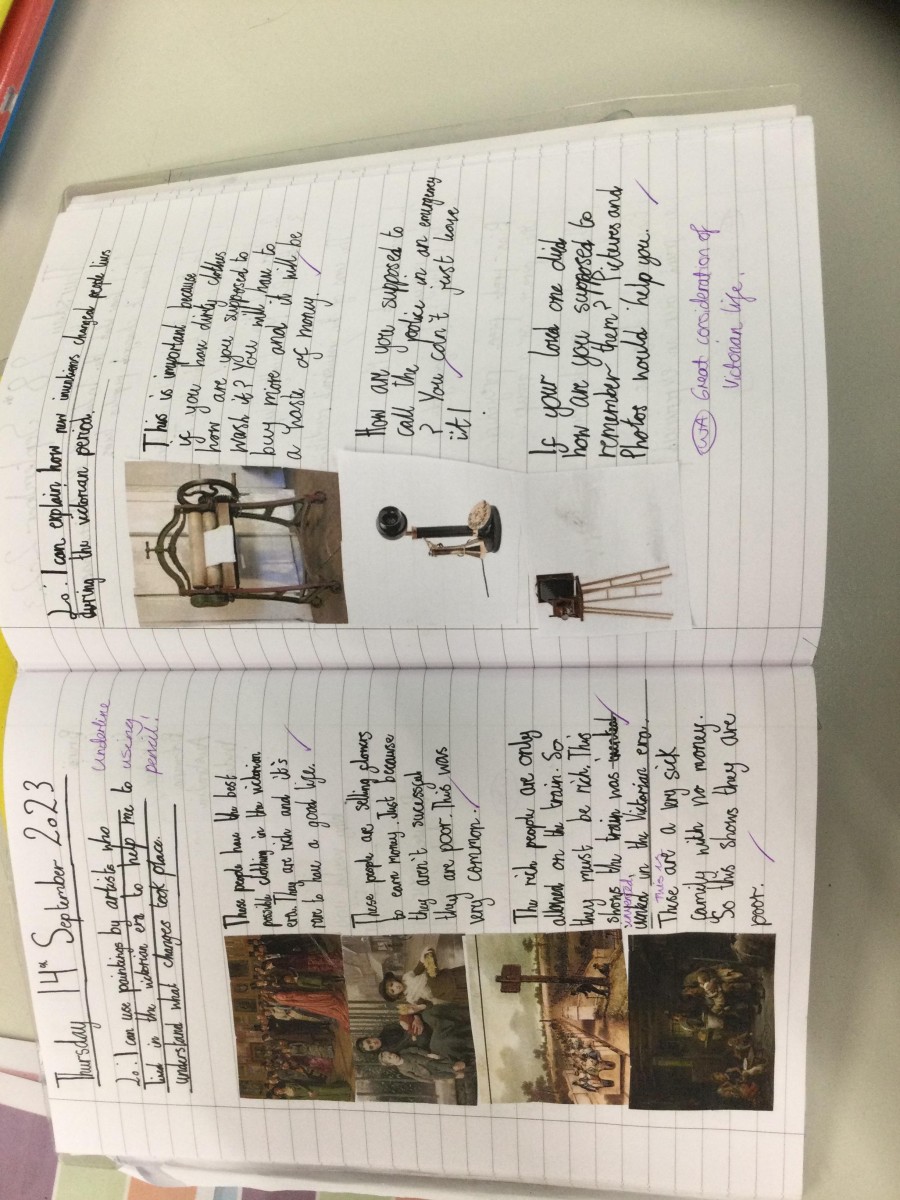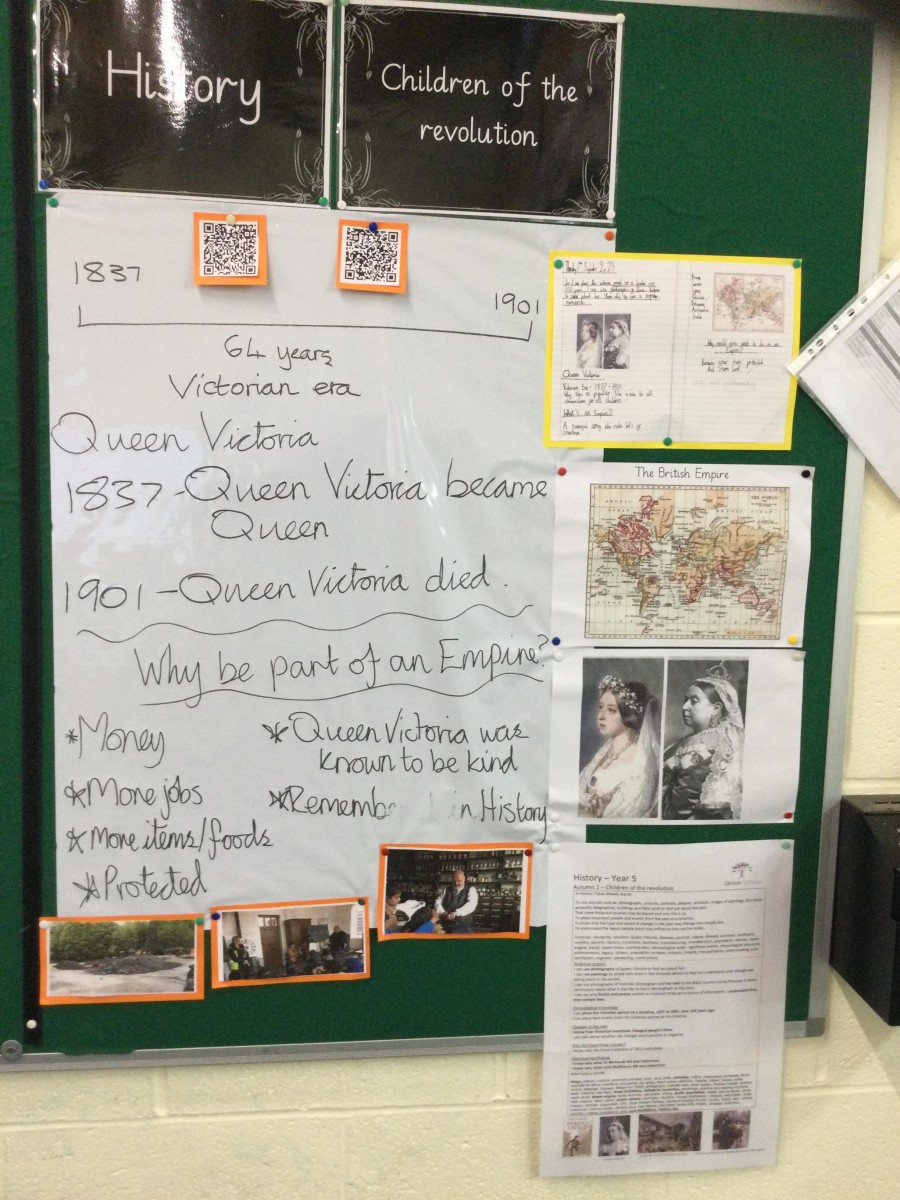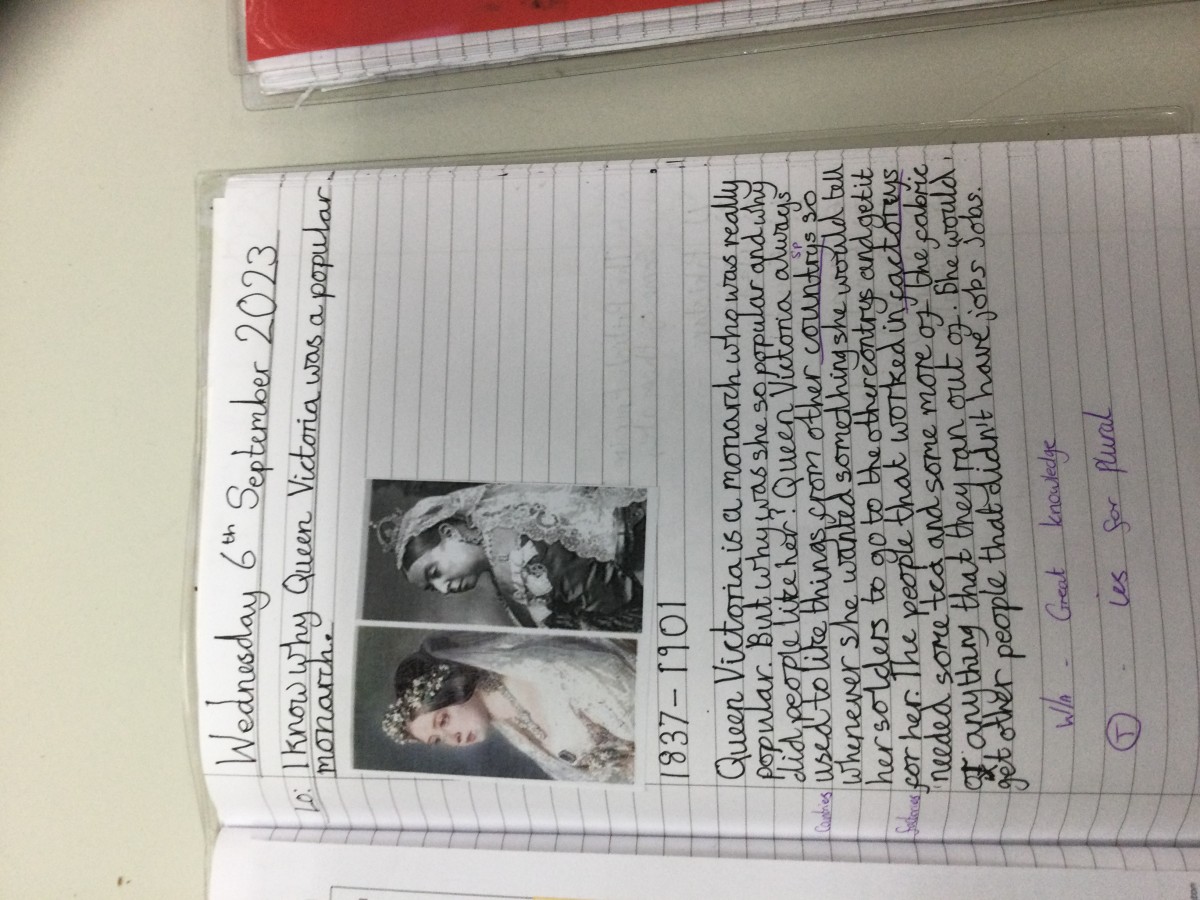 Autumn 1
Year 6 - The World at War
The children looked into what life was like for people in Britain during World War 2 this half term. They considered what happened to people of different faiths and what caused the war. They considered how peoples lives changed during the war and how life is different now because of these changes. They then created some propaganda of their own based on the sources they viewed around this time period.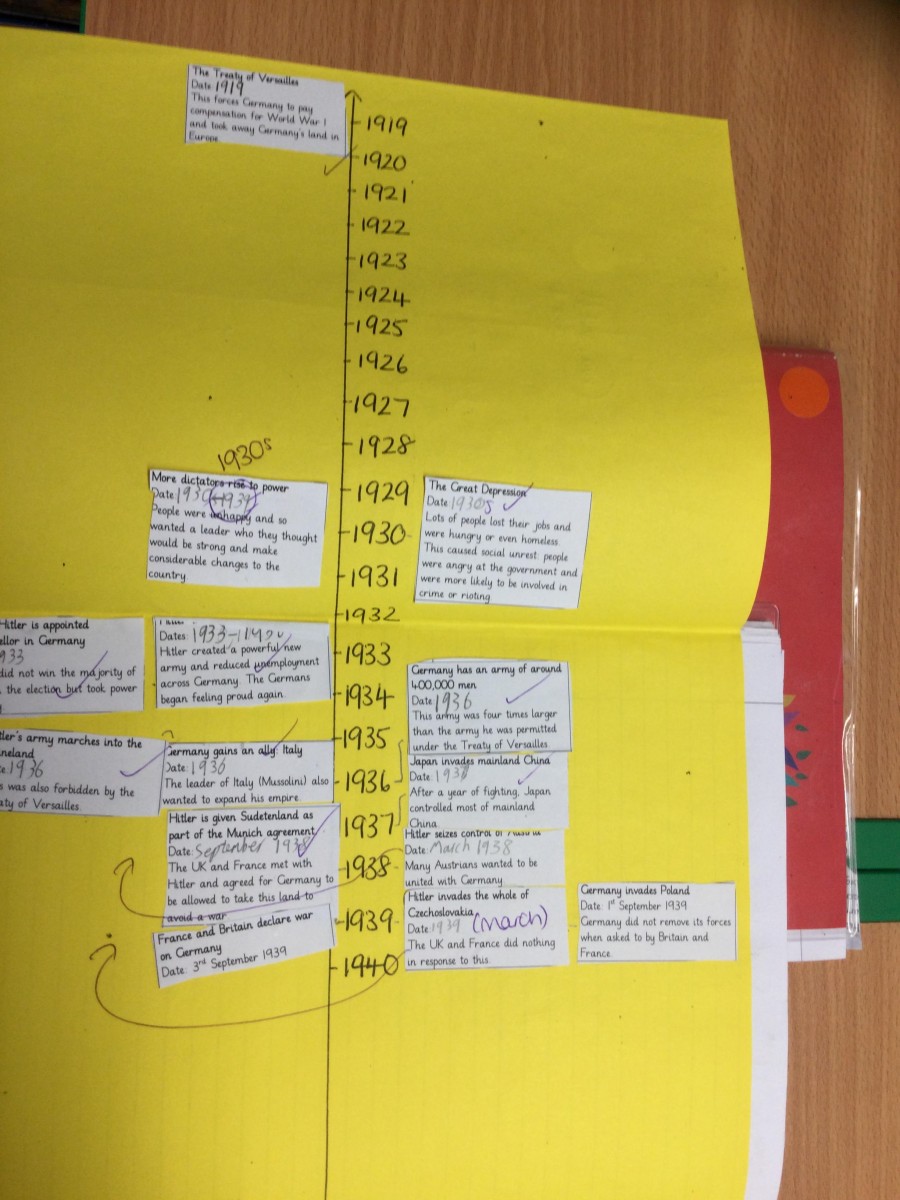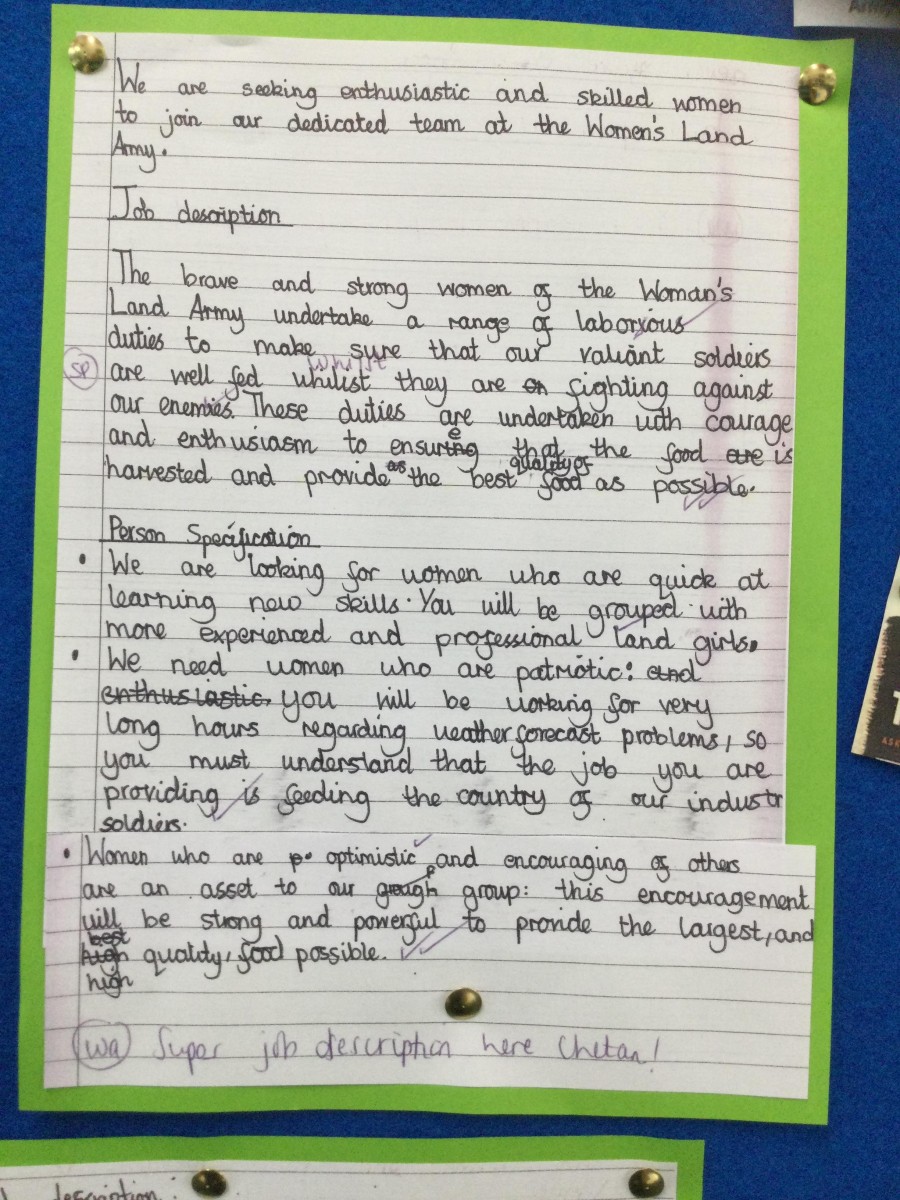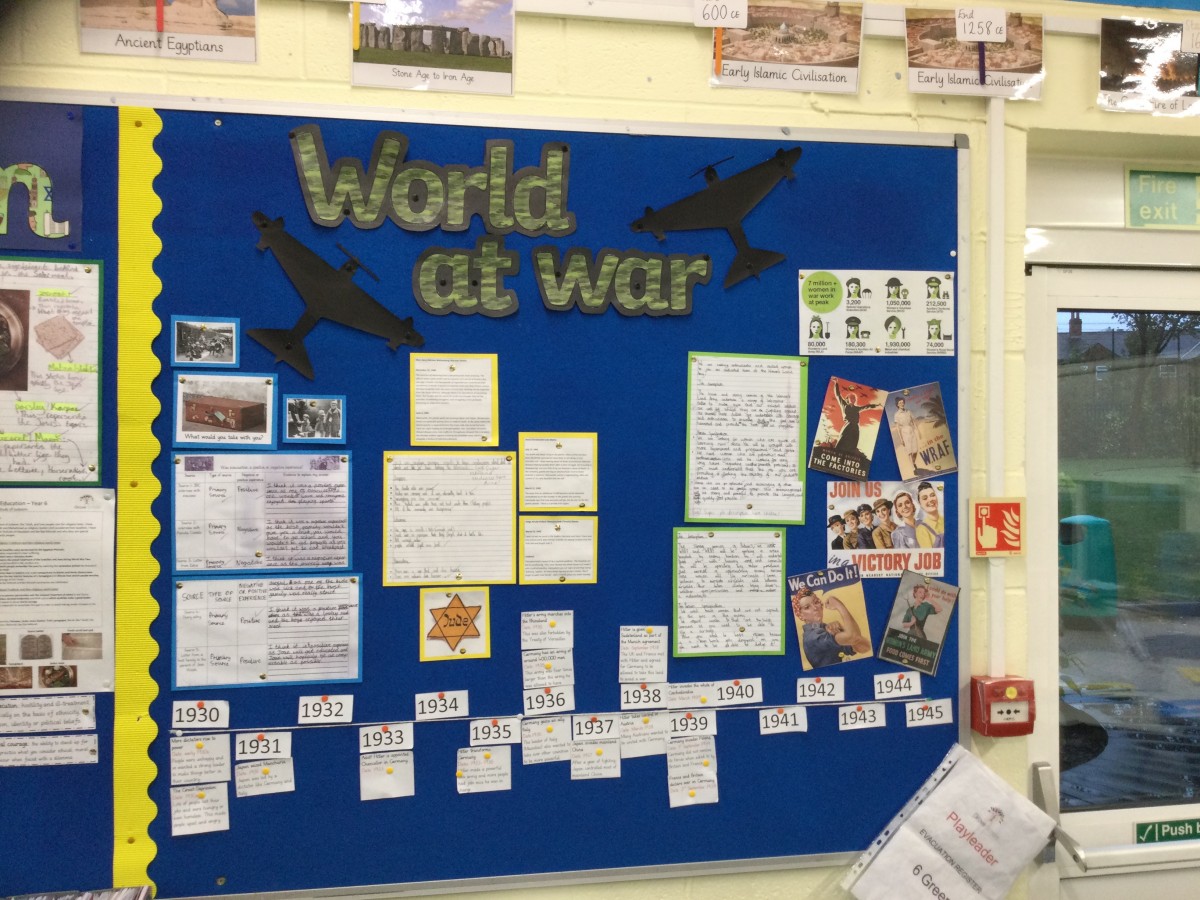 Summer 1
Nursery - Understanding of the World
This half term the children have explored the jobs people have within their community. They asked questions of members of staff in school, what jobs they do and why they are important. This then lead onto discussions about their routines within their work, and the routines that they have within school.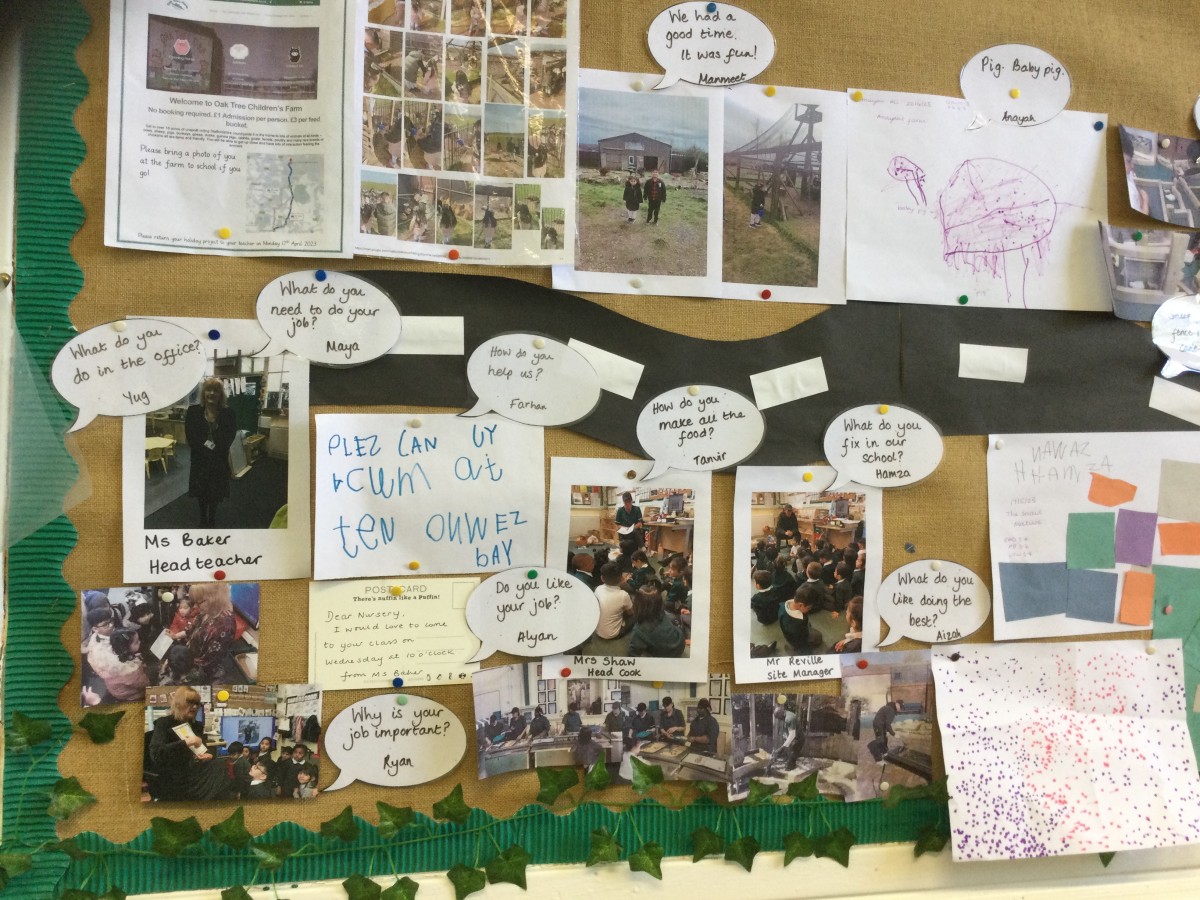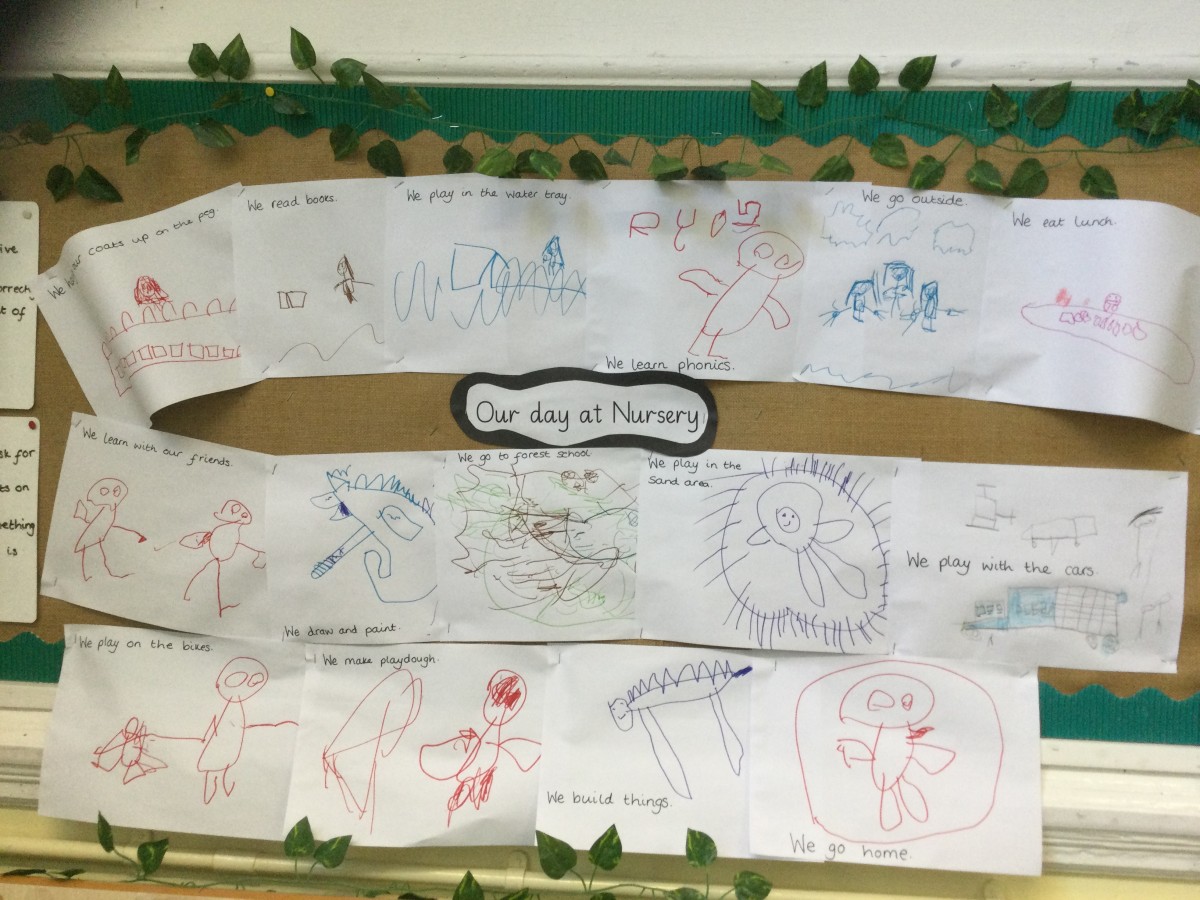 Reception - Understanding of the World
After reading the hungry caterpillar, the children were inspired to take a closer look at changes animals can go through as well as changes within the community. They used this as an opportunity to go on a litter hunt, collecting litter as they went to improve the community. They then wrote facts about how a badger in one of the books attempted to help clean up litter.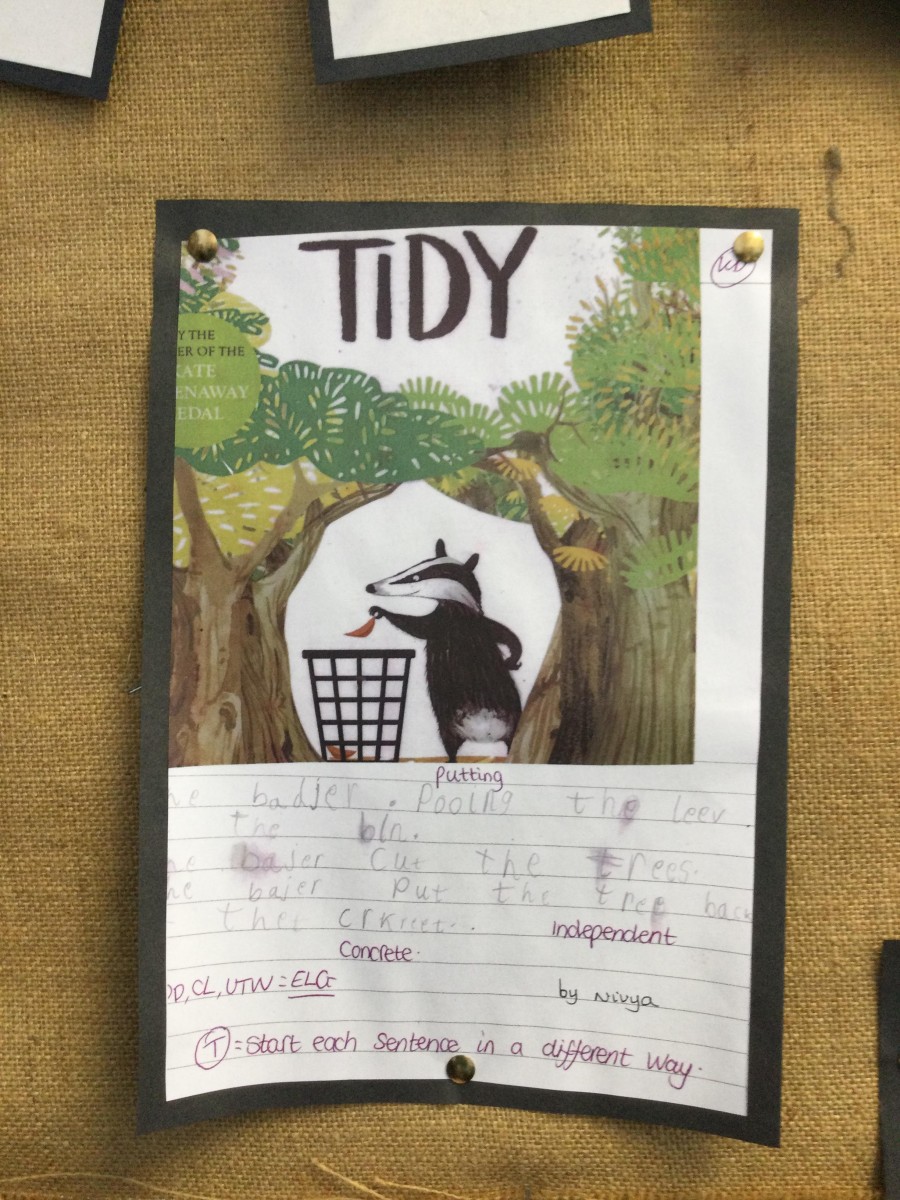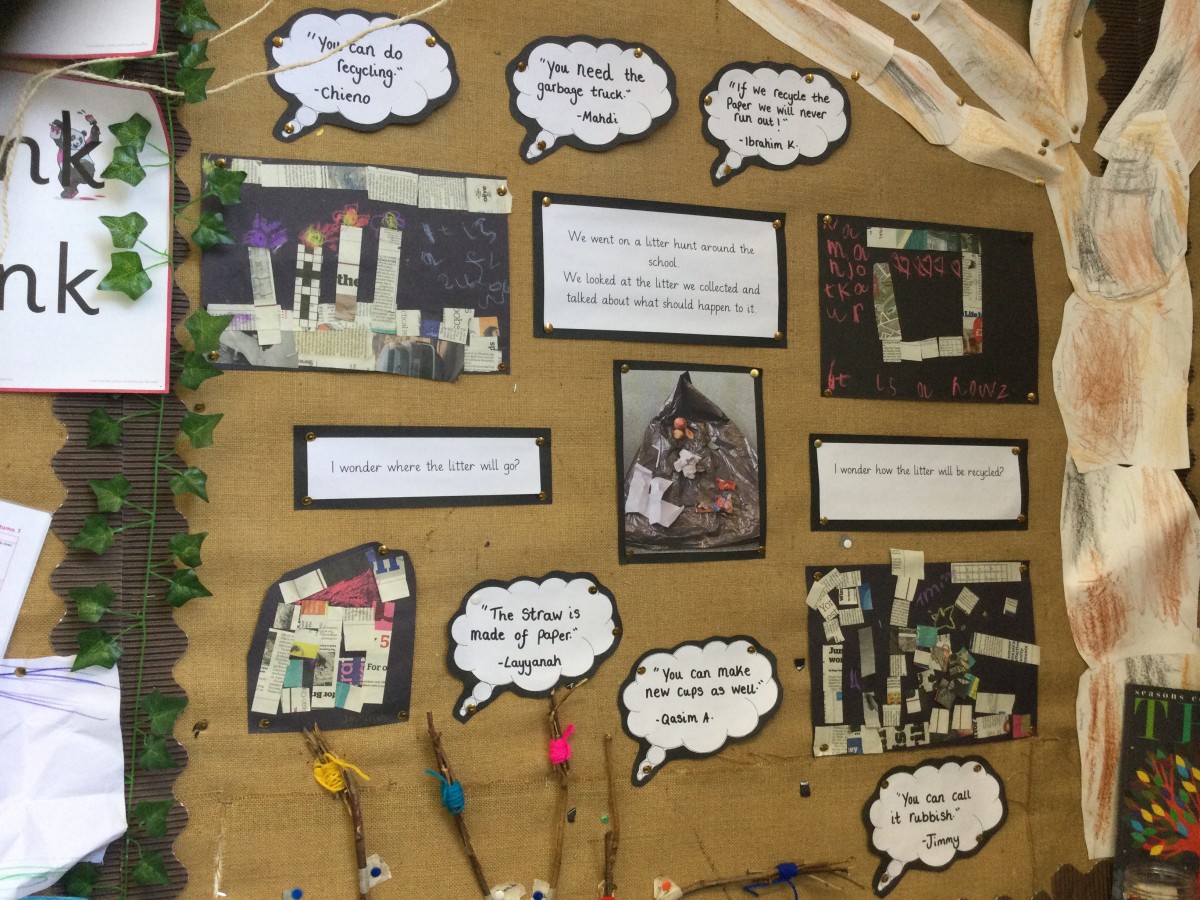 Year 3 - Handsworth Library and Baker Street - How have they changed over time?
In year 3 the children have been eager to talk about Handsworth Library. Anaiyah in 3 yellow told me about how Handsworth library has changed - how there are now tables available for people to work at, as well as the addition of a lot more colour to make the area more inviting.
They discovered information about particular houses on Baker Street, who lived there and what jobs they had. Being able to discover about a location close to their homes proved to be a very interesting project.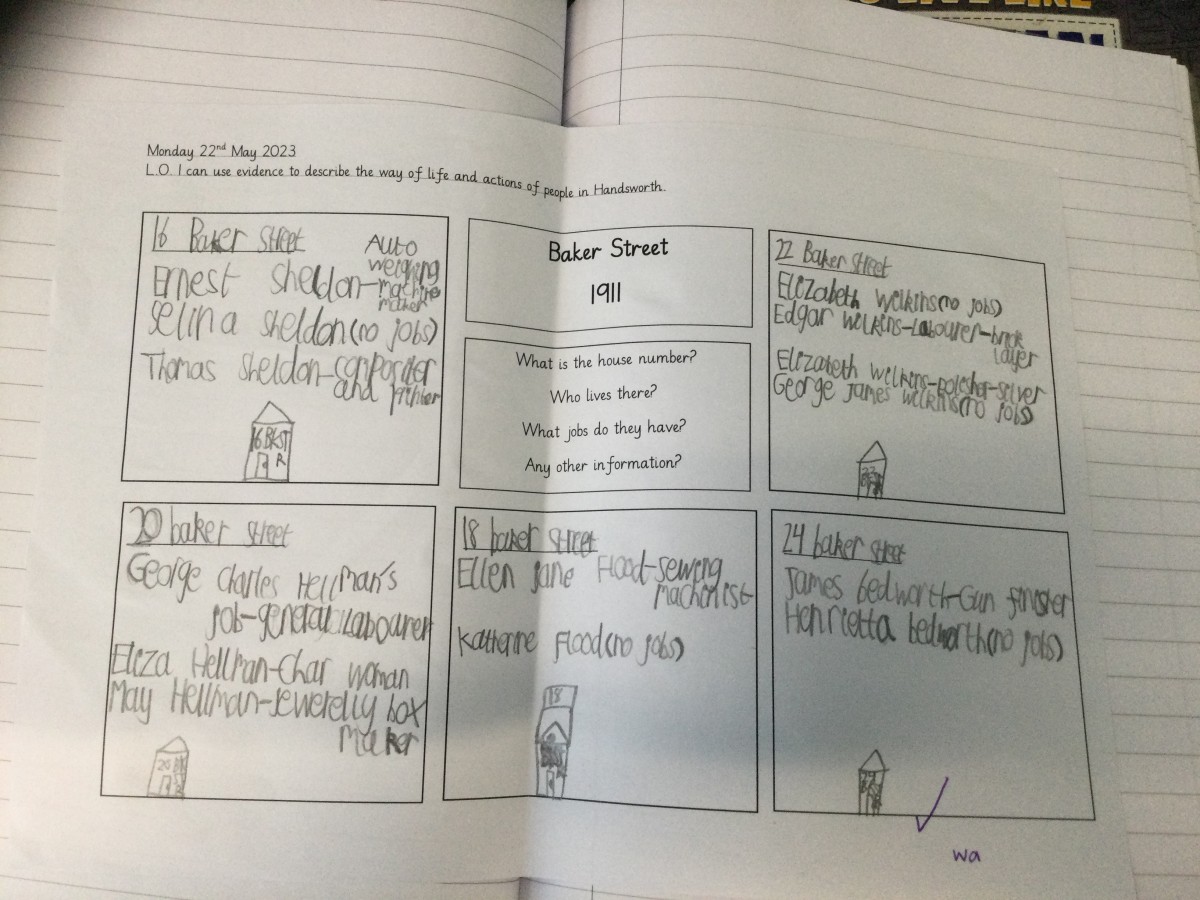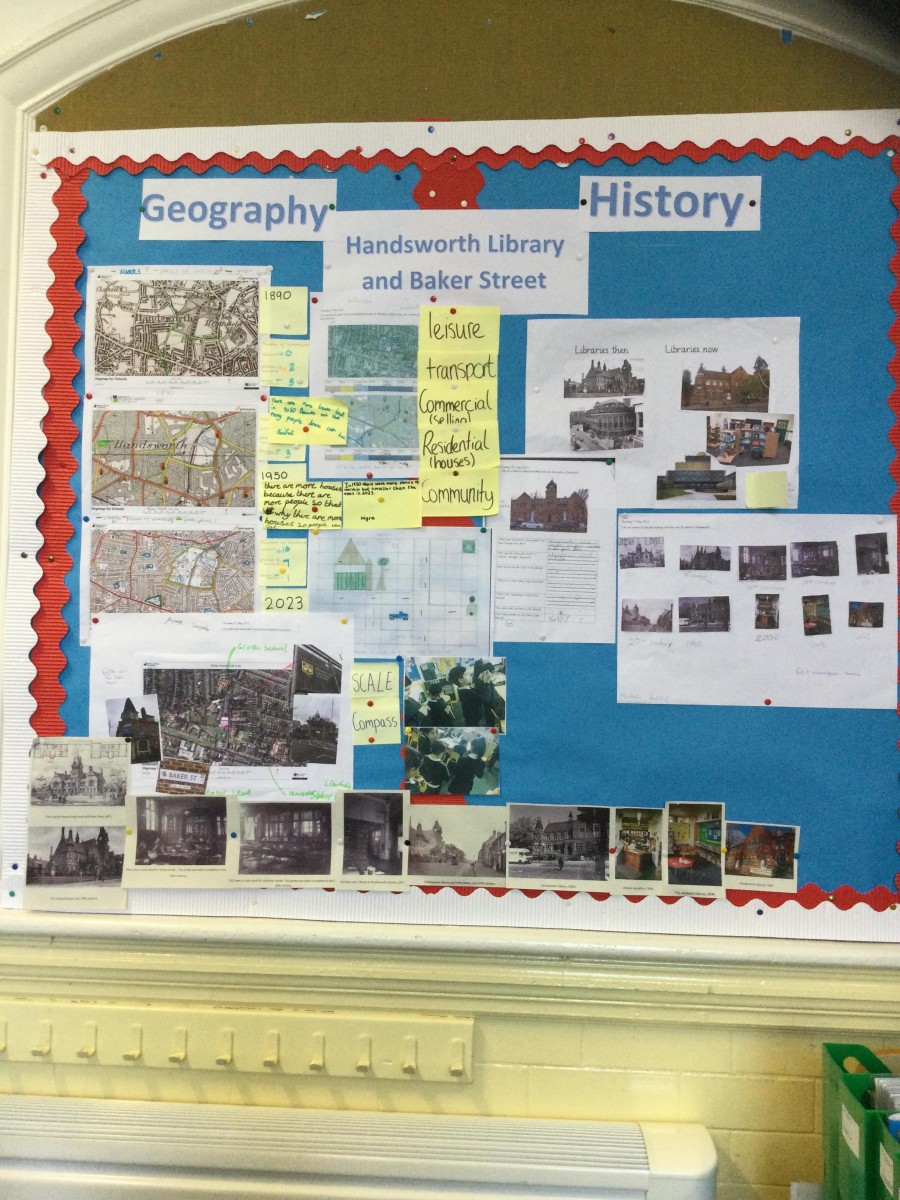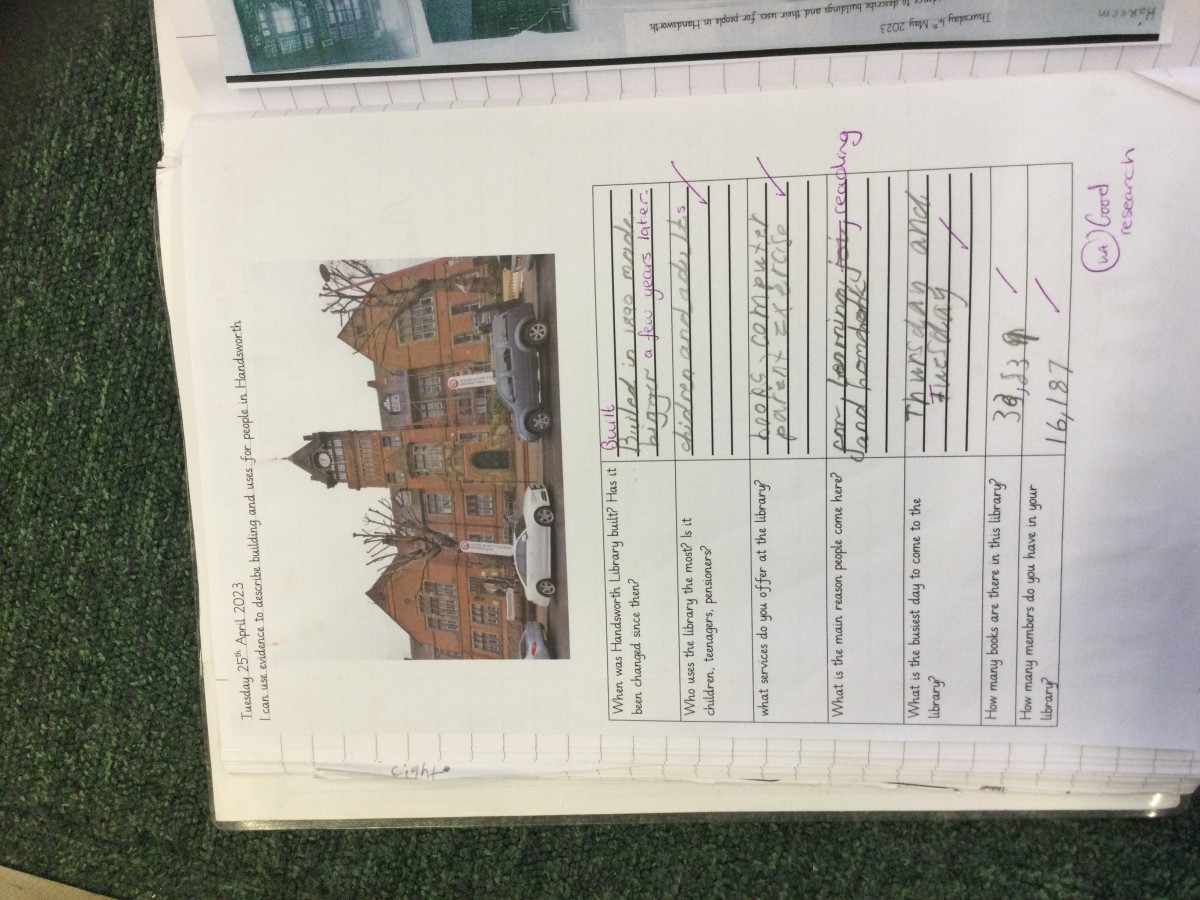 Spring 1
Nursery - Understanding of the World
In history in nursery, we have been looking at weddings and asking What happens when people get married? How do they celebrate? What do they wear?
The children have learned that there are different types of weddings that can be conducted indoors and outdoors. They learned that special food is eaten, they were particularly impressed by the wedding cakes. Some of the children brought photographs to add to our display of themselves or family members at a wedding wearing beautiful clothes.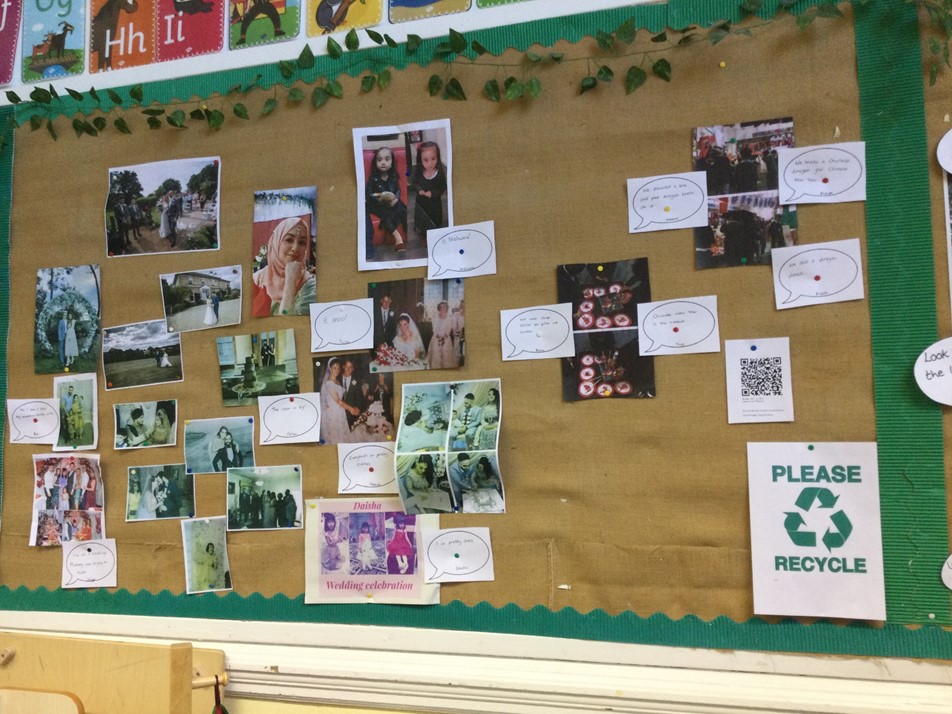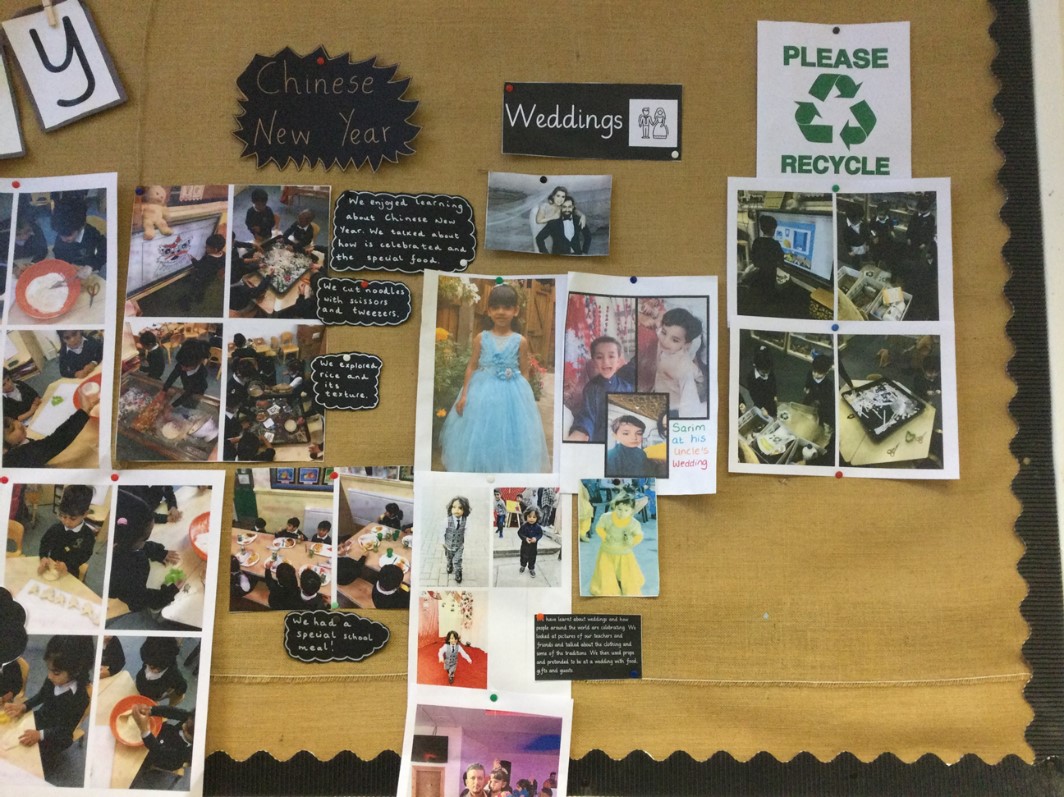 Reception - Understanding of the World
Spring saw the reception pupils explore the change in the season. They used the outdoor environment to identify these changes and made a timeline of the trees. Forest school offered the opportunity to extend this learning and the children greatly enjoyed looking for signs of winter and learning to identify the trees and birds. This linked to their study of Science and Geography.
The pupils then developed their understanding of their community, their homes and the features of their homes. They were able to identify their house/ home numbers and created a collage of front doors. They discussed similarities and differences between them.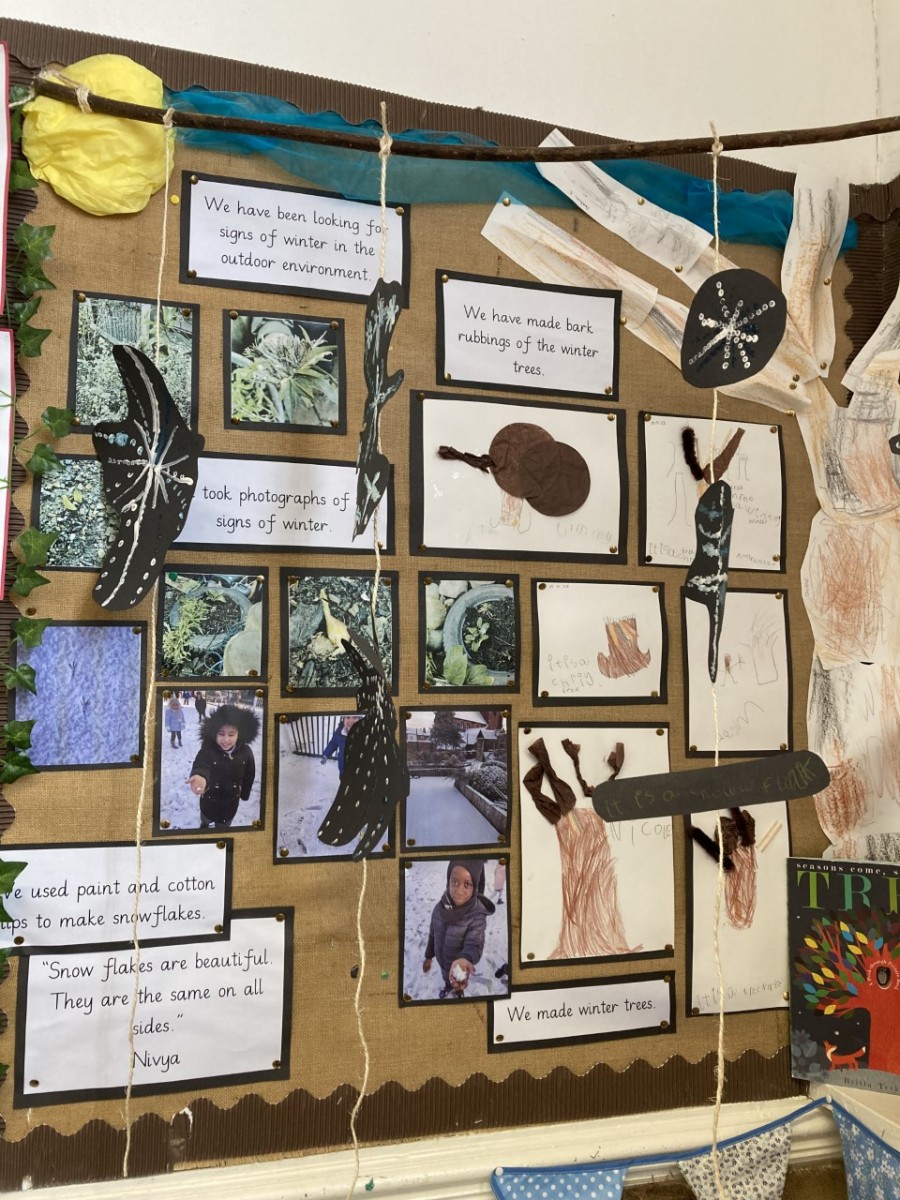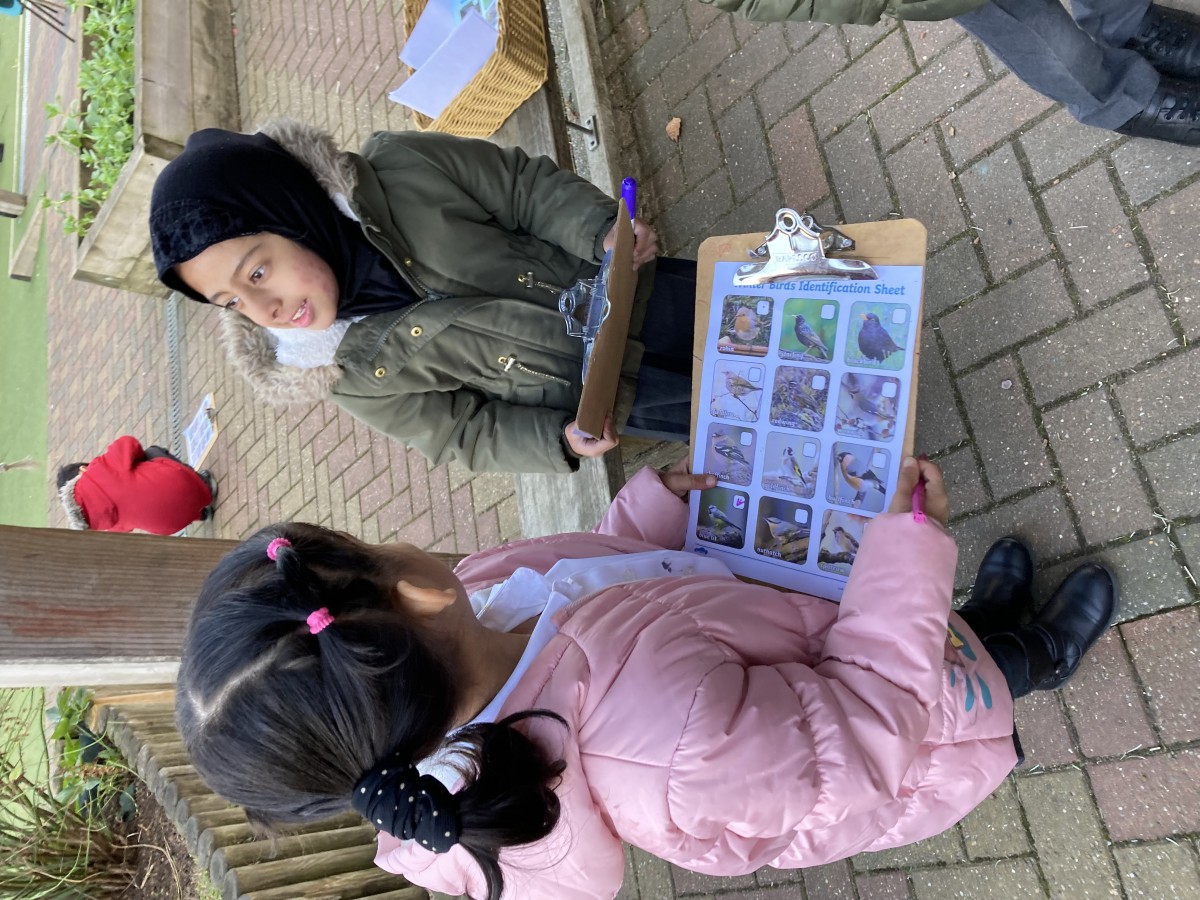 Year 1 - Lets explore! Christopher Columbus and Neil Armstrong
In year 1, we have been looking at two very important people in our history; Christopher Columbus and Neil Armstrong. We have looked at stories about space and talked about what the moon is like. The children were fascinated by the idea of someone travelling in a rocket ship! We then took a close look at Christopher Columbus, and how he is a traveller too, but in a different time and way to being an Astronaut!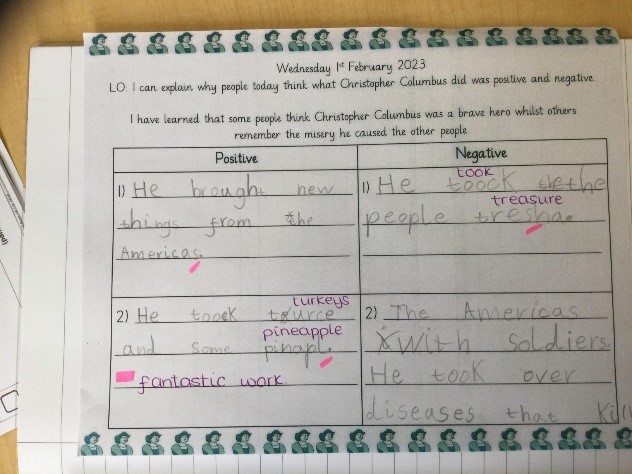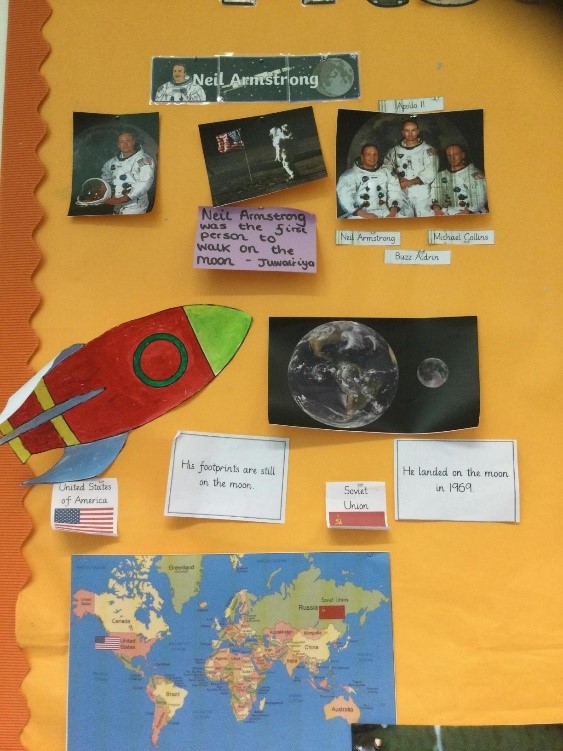 Spring 1
Year 2 - The Cadbury Brothers of Birmingham
In History this half term, the children have been looking at a local study. They have been investigating who the Cadbury Brothers were, the actions they took and why they settled in Birmingham. They looked at key sources from this time period, including photographs. Some girls in 2 red told me how girls were unwelcome in Ancient Greece as the men could become warriors and the women were not allowed. They also told me how they would want to be in Ancient Greece themselves.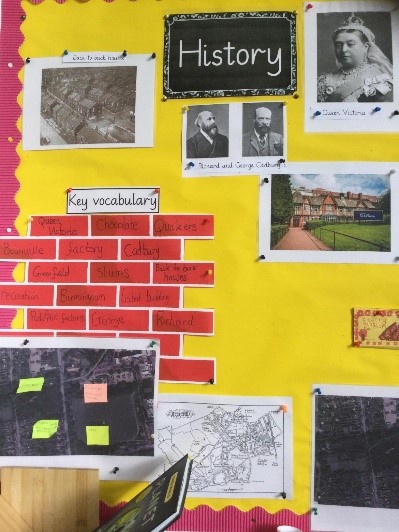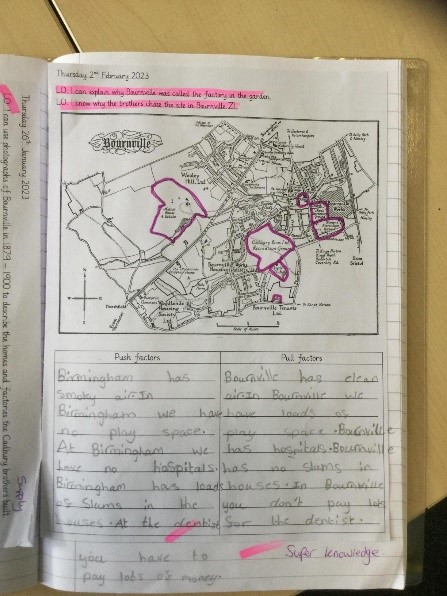 Spring 1
Year 3 - Can we thank the Ancient Greeks for anything in our lives?
In year 3, we have been thinking about whether the Ancient Greeks have helped us in our lives. First, we found out where Greece was on a map and compared it to where we are. We then compared it to a map of Ancient Greece, finding key locations. The children loved looking at photographs of statues and artefacts from this time period and discovered how we have the Ancient Greeks for the start of democracy and the Olympic Games.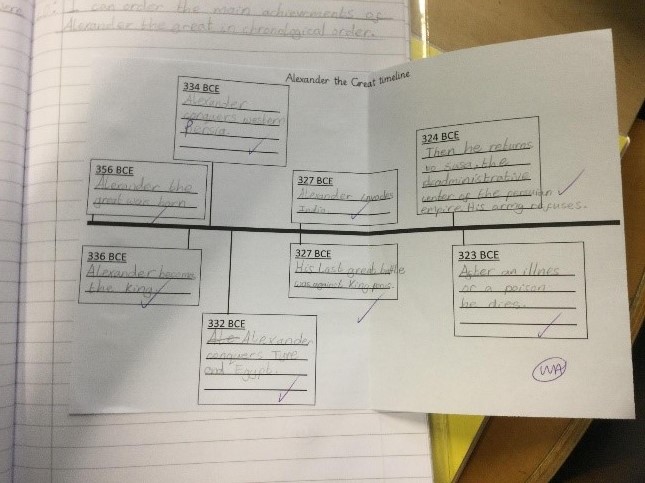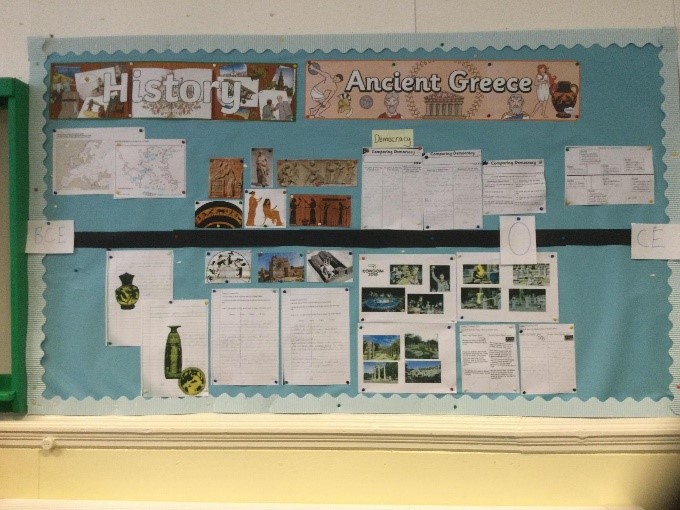 Spring 1
Year 4 - Early Islamic Civilisations, including Baghdad AD 900
In year 4 we have gone back in time to look at Early Islamic Civilisations. We have taken a deep dive into researching how Baghdad now compares to it in History, what life would have been like compared to London in the same time period, taking a close look at buildings in the area, the trade routes that were taken, and how medicine compares to the medicine of today. Maria told me how they have been learning about how the buildings are different to the Anglo-Saxon period and how the walls were much thicker in the buildings in Baghdad.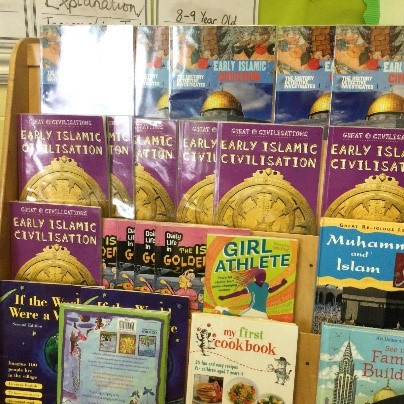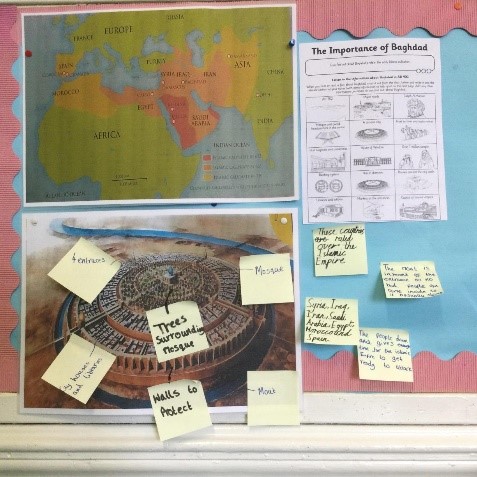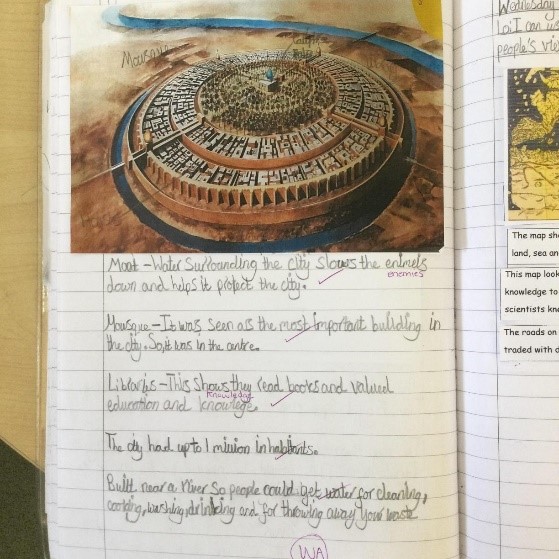 Spring 1
Year 6 - Hoorah for Handsworth!
As a local study in year 6, the children took a closer look at Handsworth. They investigated who Matthew Boulton and James Watts were and placed important historical events on a timeline, including key facts about the Windrush. The children in 6 red told me how interesting it was to look at historical Handsworth and compare it to the Handsworth they know today.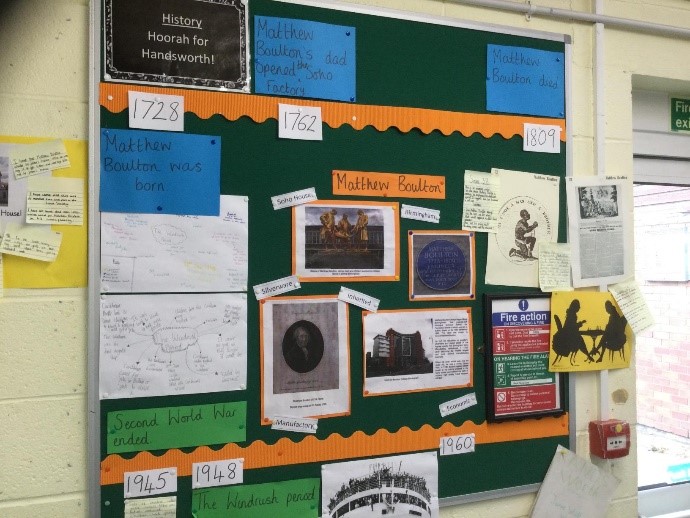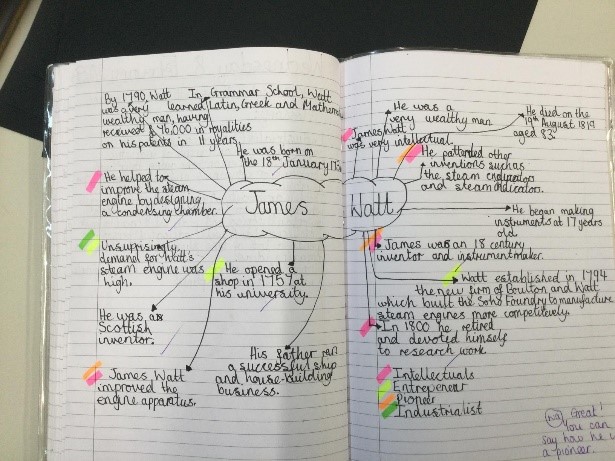 Autumn 2
EYFS - Nursery
In nursery this term the children have begun developing some foundational historical skills through exploring their own life story and key moments in it as well as introcucing the concept of how things change. This can be seen through the amazing hair salon that the children recreated - giving them opportunity discover more about themselves and the changes and differences in their hair styles.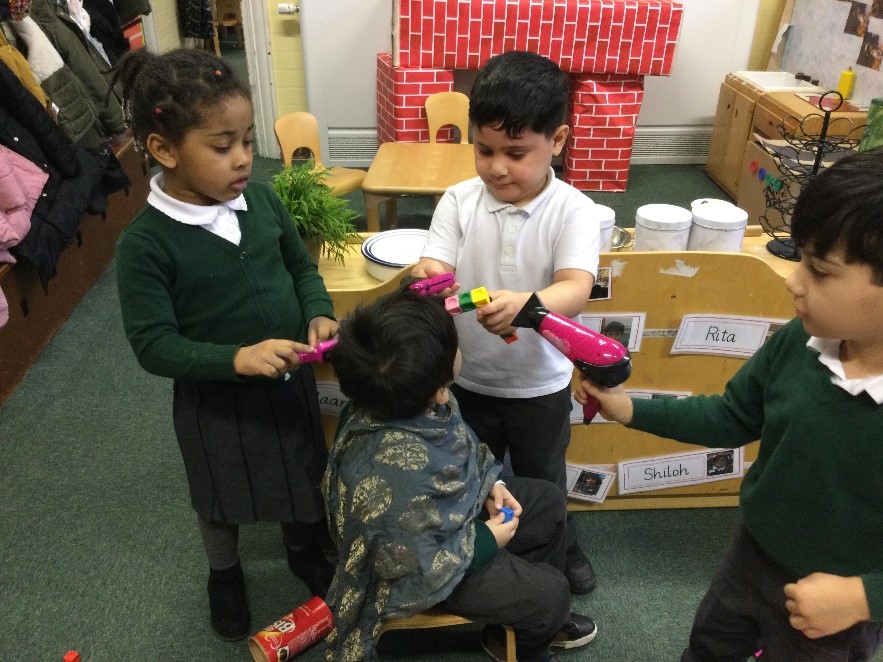 EYFS - Autumn 2 - Reception
In Reception the children have also built on the historical skills that they did last year in nursery and have continued to deepen their understanding of their own life stories and those of their wider family and explore concepts of change as well as similarity and difference. They set up their own museum of baby toys and the children brought in pictures of their toys or even real toys to talk about their favourites and which ones they played with when they were even younger.
Year 2 - Autumn 2 – The Great Fire of London
The Great Fire of London in 1666 is one of those key historical dates in British history. The children have absolutely loved exploring the significant historical figures of the time like Thomas Farrinor, Samuel Pepys, King Charles II and Christopher Wren. The key London landmarks like St Paul's Cathedral and the Tower of London. They've explored different historical sources, Like Pepys' diary to undertsand what caused the fire and the impact that it had on people's lives. I think you can agree by the pictures of the these childrens work that their imaginations really caught fire (sorry we couldn't resist).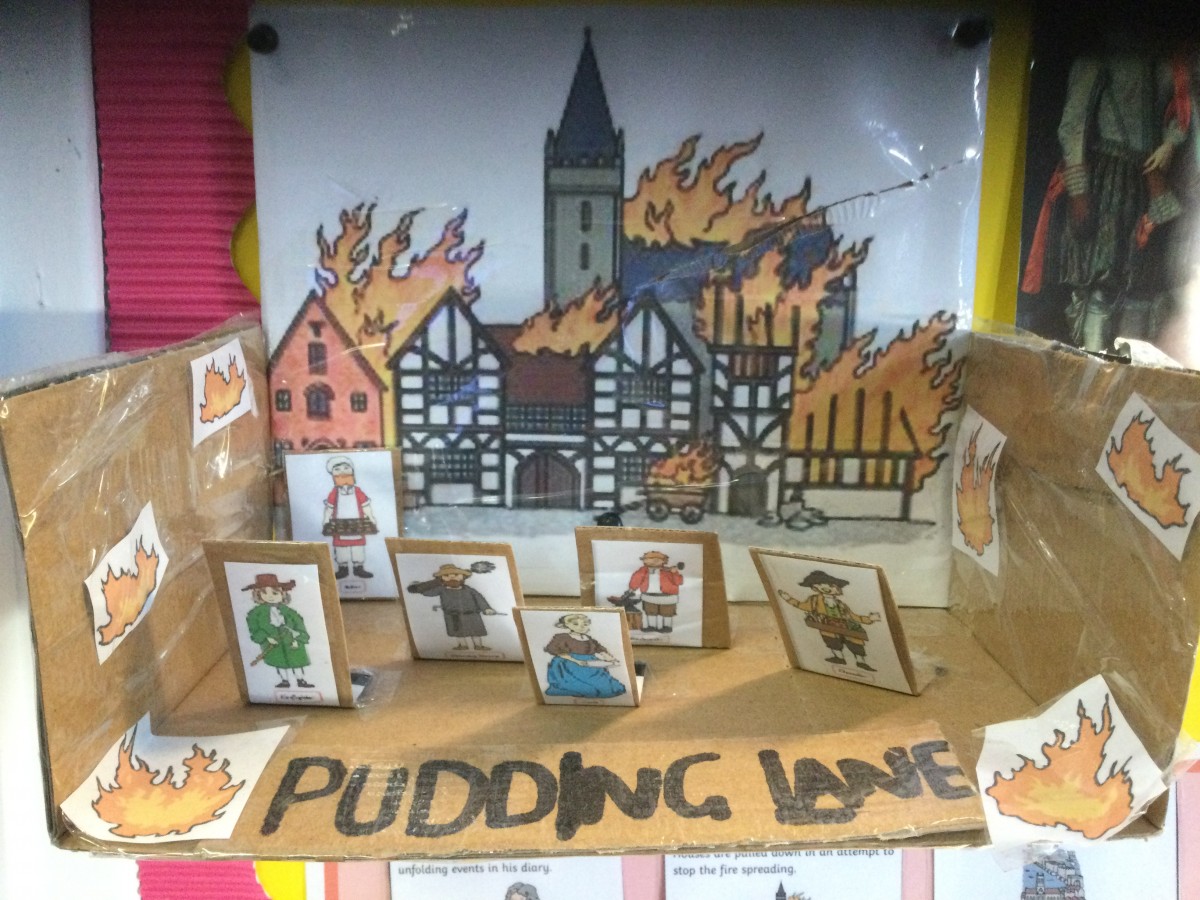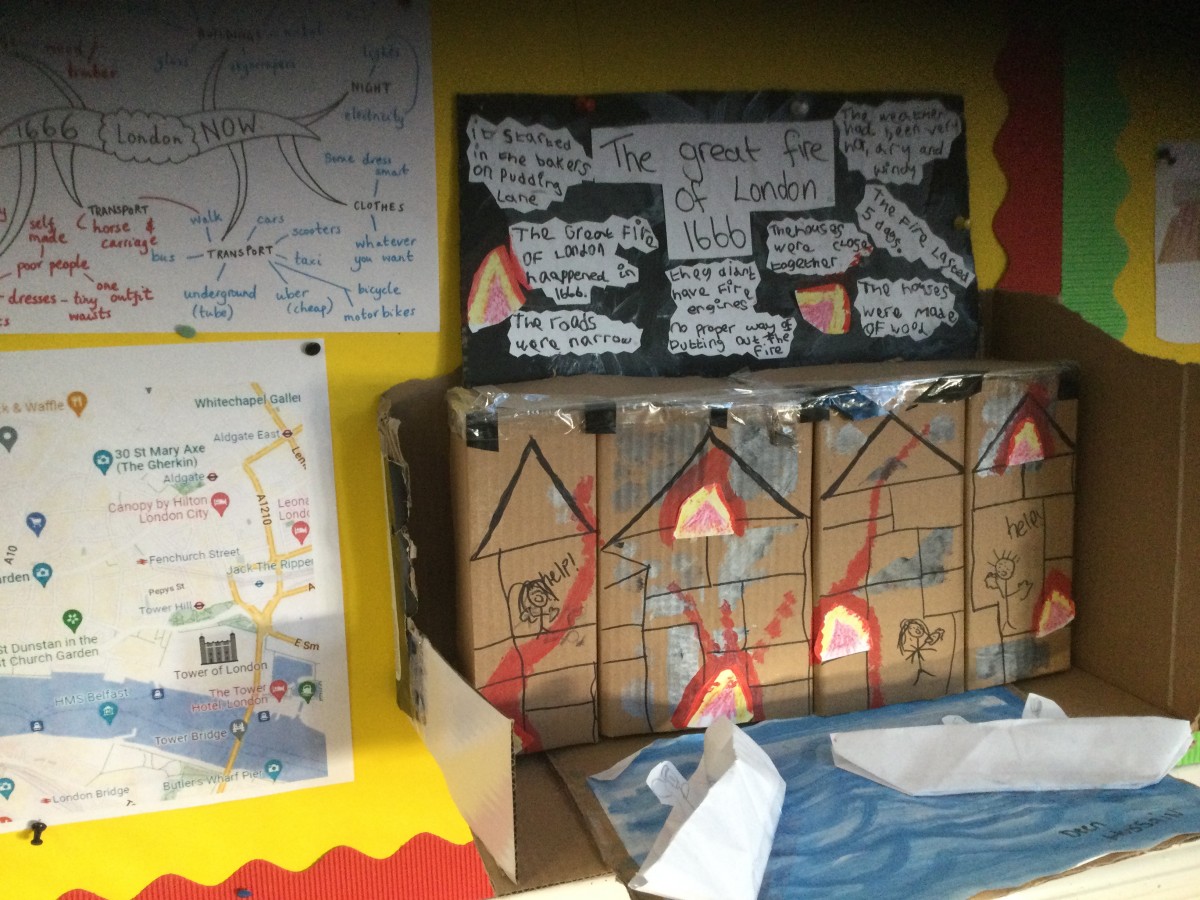 Year 3 - Autumn 2- Travels in time: Changes in Britain from the Stone Age to the Iron Age
The children have really got to grips with some core historical skills this term exploring images of cave paintings, taking part in virtual tours of archaeological digs and trying to piece together the evidence that helps us understand how people lived from Stone Age to the Iron Age. They explored the key idea of change over a long period of time and discussed why these changes may have happened. They discovered the reasons why people may have built Stonehenge - a world heritage site and hwy some communities protected themselves in a hillfort. The topic was completed with a fantastic history workshop.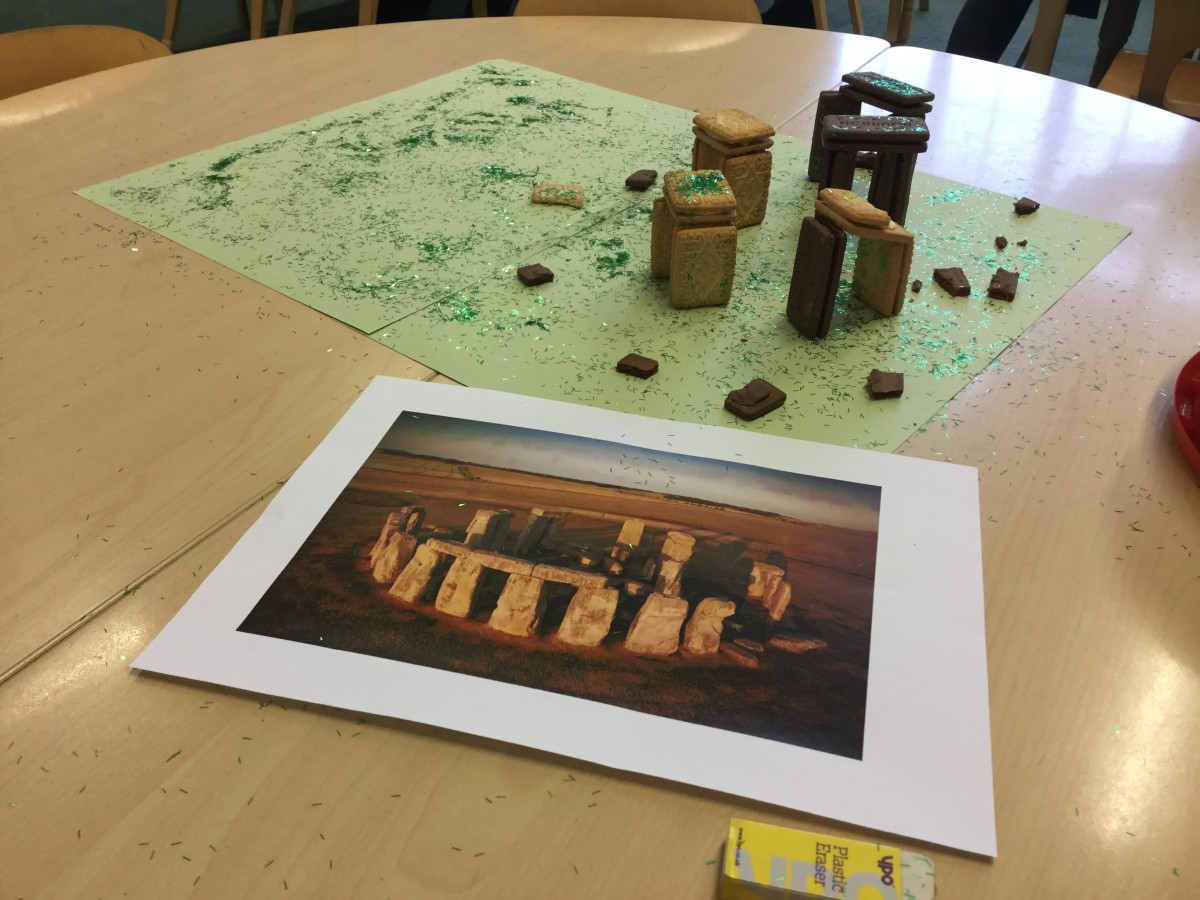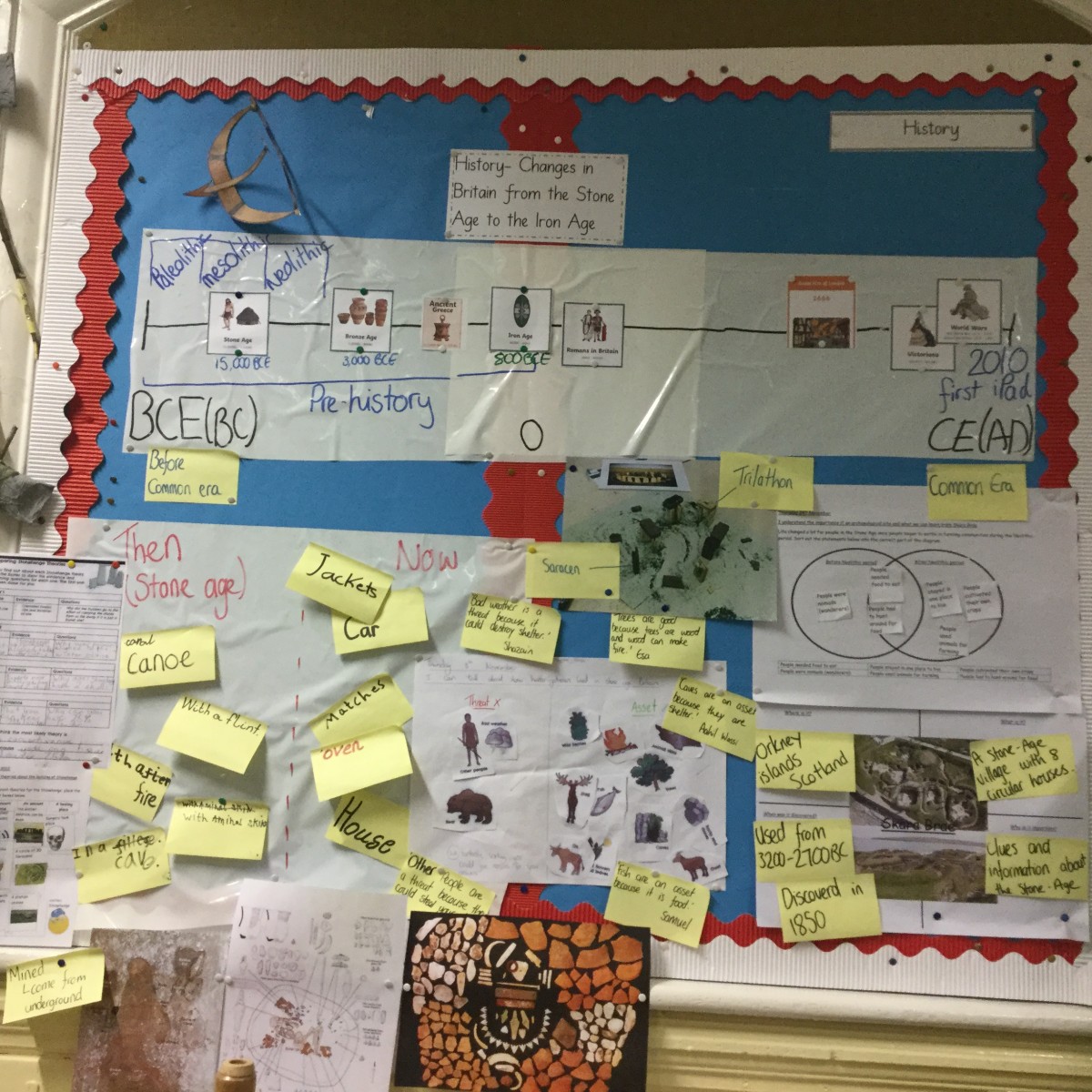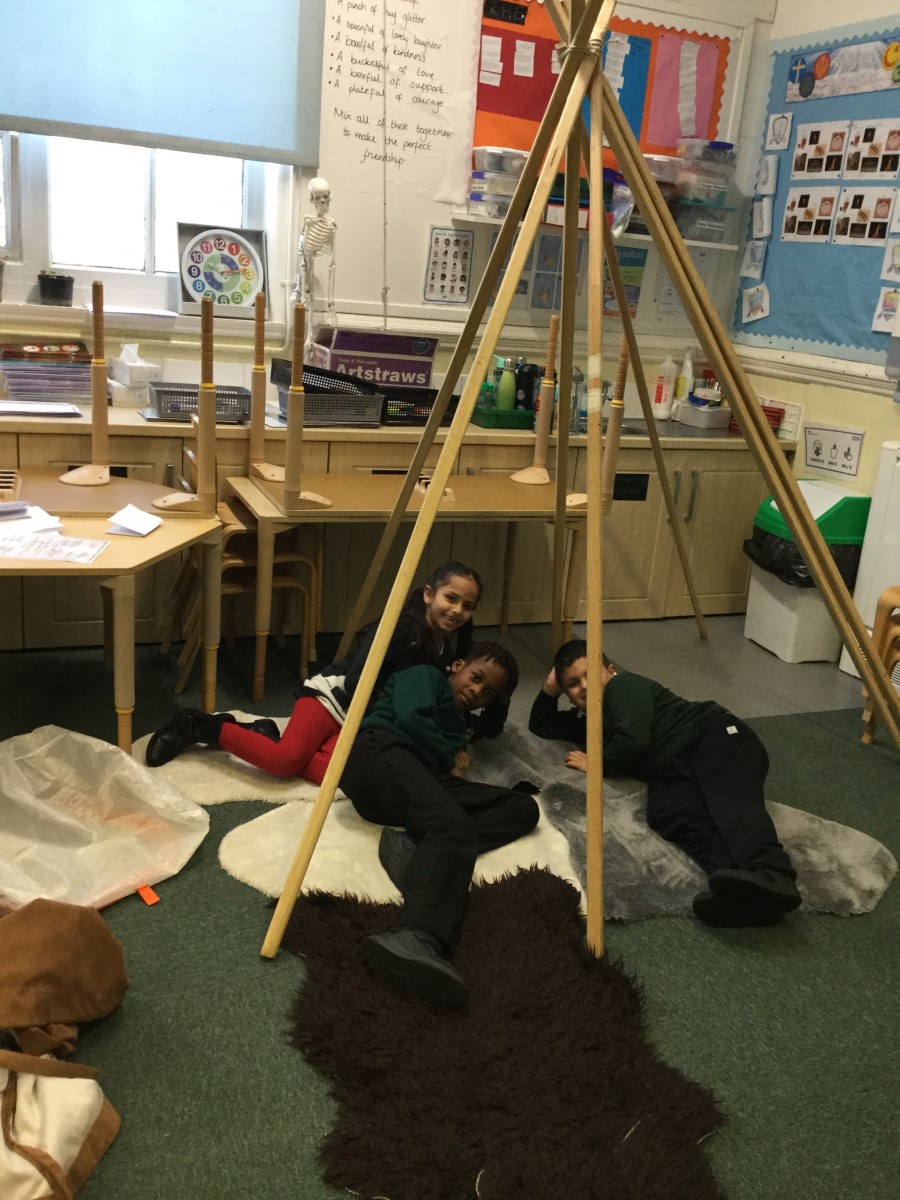 Year 4 - Autumn 2 - Anglo-Saxons and Vikings: Invaders and settlers.
The children have discovered just how important the Anglo-Saxons were in the formation of England. They have explored key historical figures like Alfred the Great and examined sources to try and piece together a reliable picture of how people lived their lives. Children discovered that not all accounts from the past can be accurate. A key theme of invaders and conquest is deepened (building on their work in Year 3 with the Roman invasion of Britain) the children explored not only the Anglo-Saxon invasion but Viking invasions on England and the legacies left of the invaders.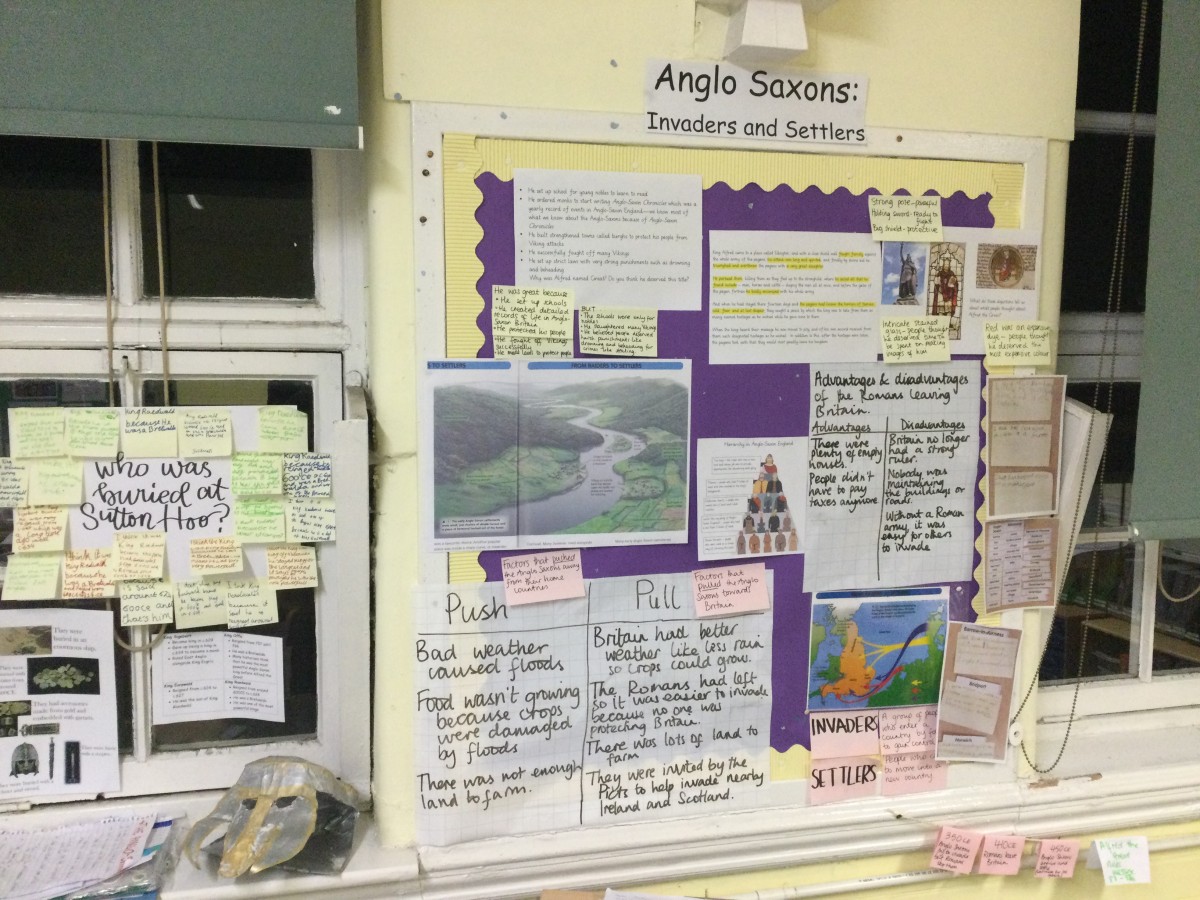 .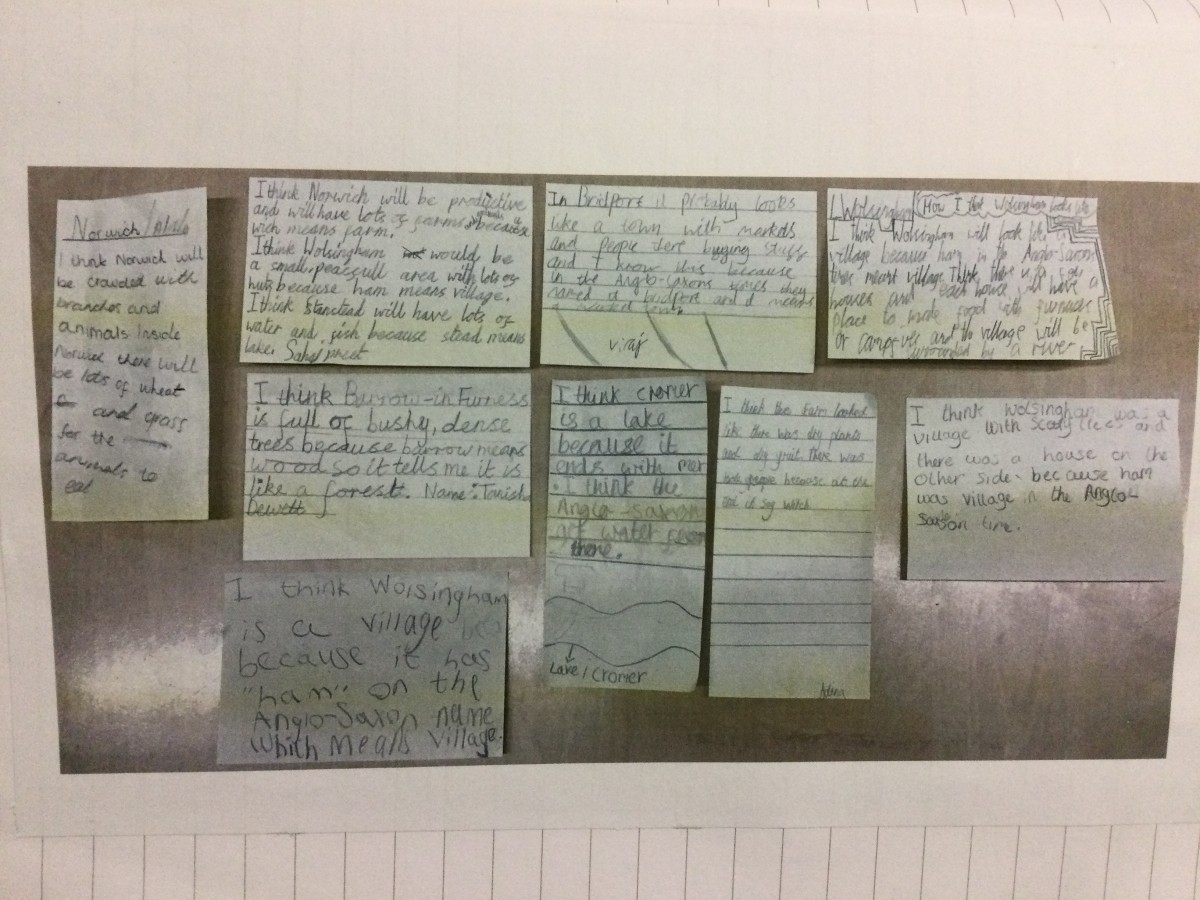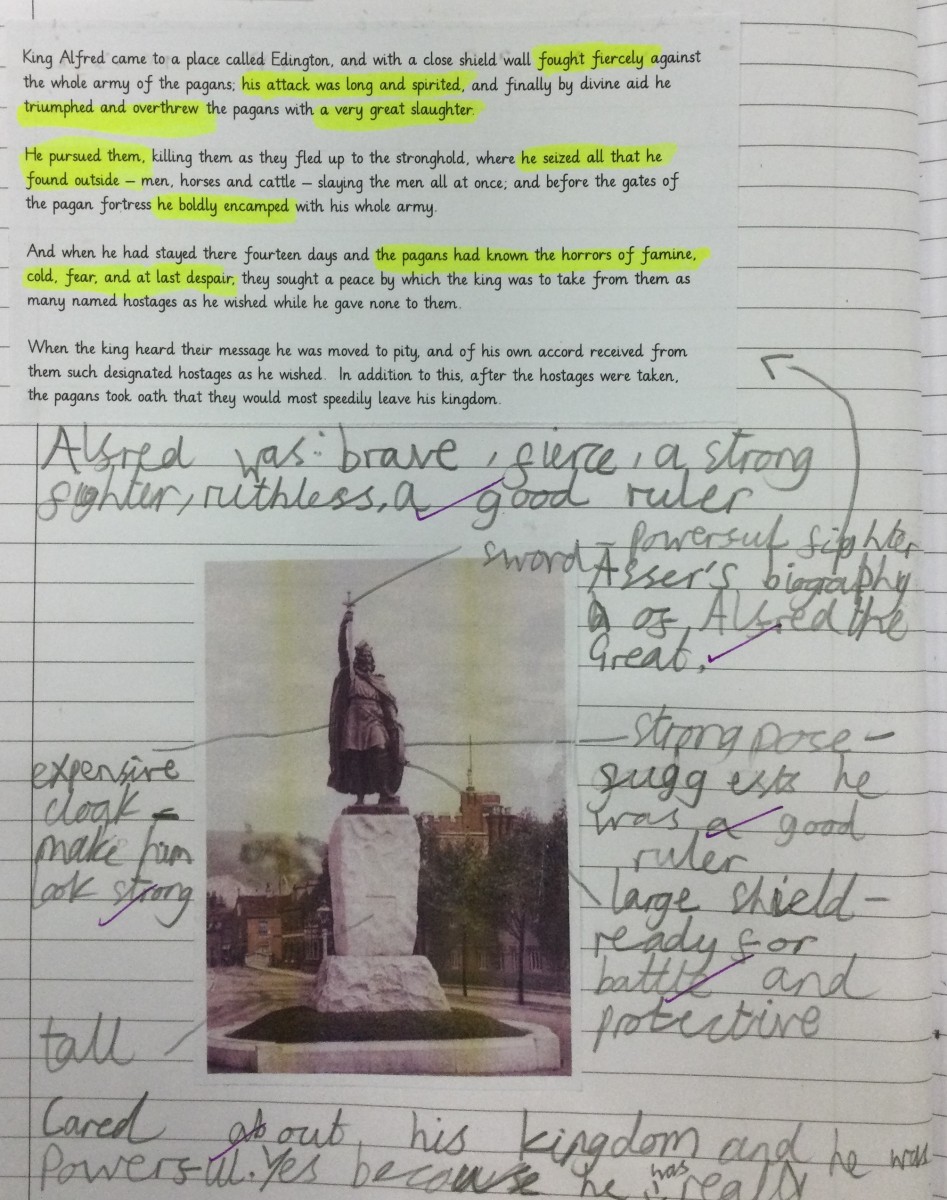 Autumn 1 2022
EYFS - Nursery
In nursery this term the children have been encouraged to bring in photographs of themselves as a means to introducing photographs as evidence of change. They explored what they looked like and used mirrors and magnifying glasses to develop that skill of looking for details. They introduced the concept of change by examining how they have changed since they were babies using not just photographs but clothes that babies wore then and compared to what they wear now. Nursery also encouraged the children to create a timeline using pictures for the story to show change over time.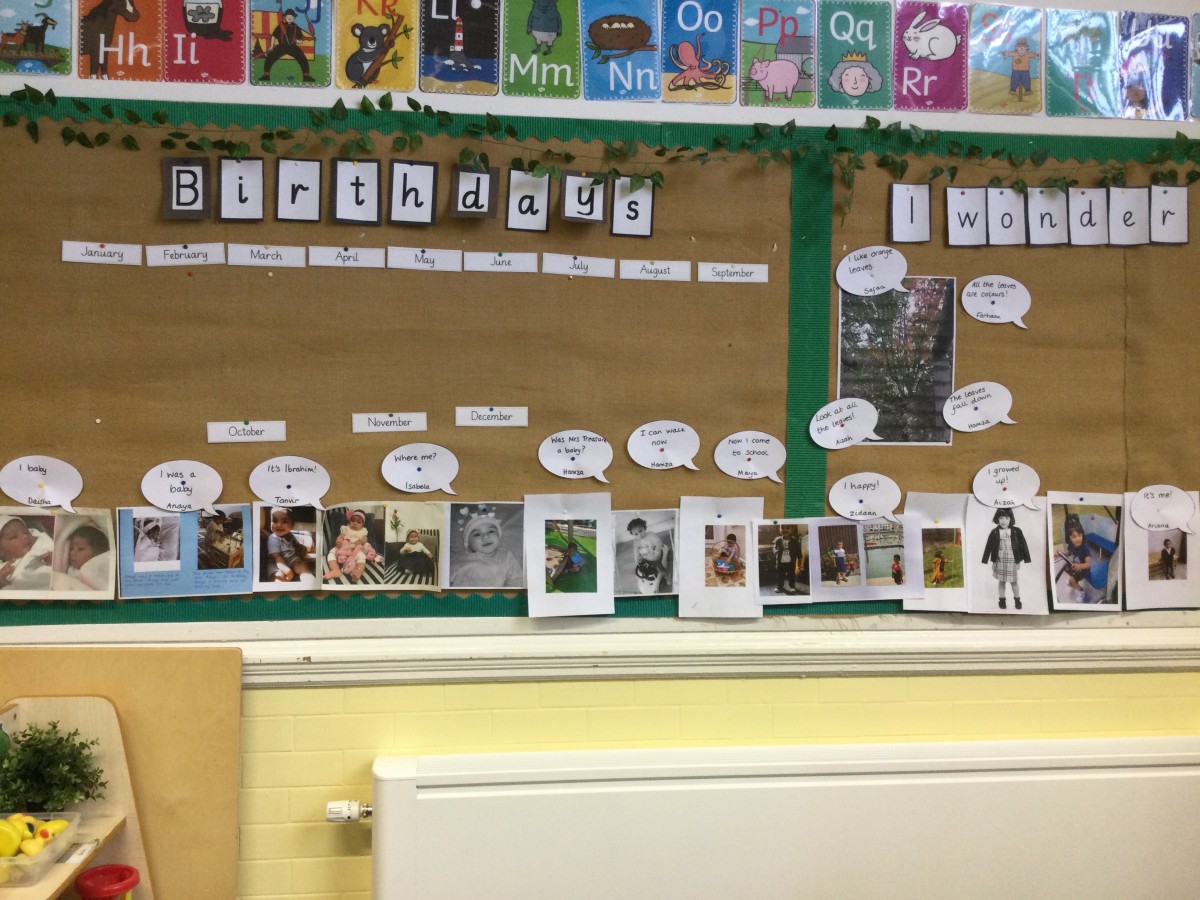 EYFS - Reception
In reception we built upon their earlier use of photographs in nursery by looking at pictures of family members to identify who they were and to encourage the children to talk about them. The children added the family photographs to their history timeline. Reception also introduced key questions like: Who is part your family? What are they called? Who is the oldest? Who is the youngest? What do you look like? What do they look like? What are the similarities between the way you look? What are the differences between the way you look?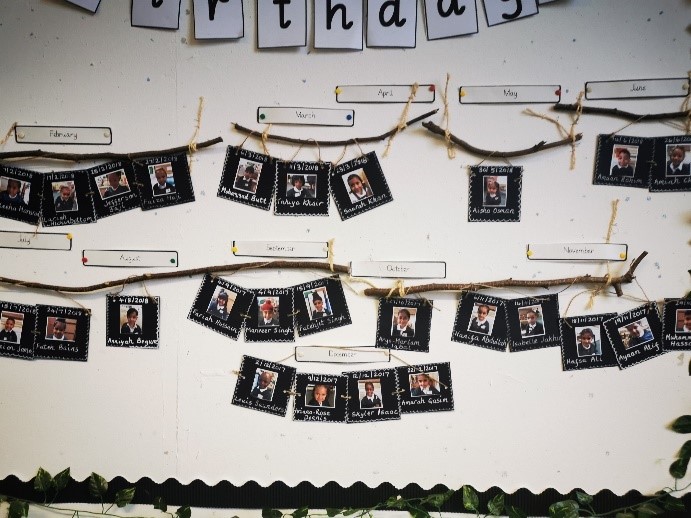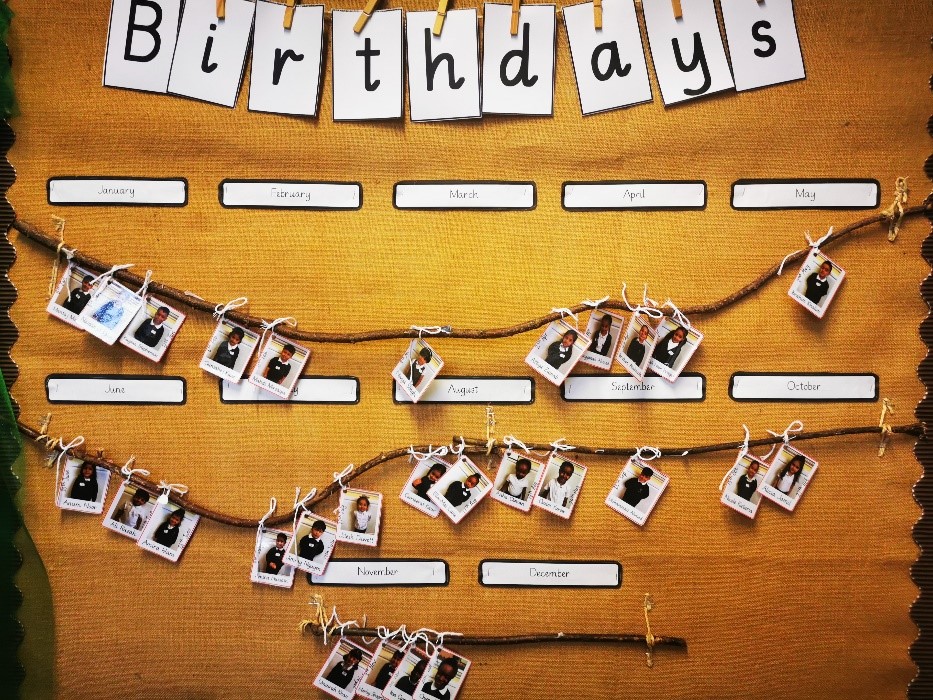 Year 1- What toys did Rosie & Bertie play with
In Year 1, we played with different toys and games that a boy or girl played with in Victorian times. They we children were called Rosie and Bertie. It was fun to play with toys from the past. They are different to what we play with now.
The teachers helped us to create a timeline about Rosie and Bertie and we learned about a special queen called Victoria. Lots of things have changed since the Victorian times.
Scan the QR code and listen to Ibrahim describe his favourite moment.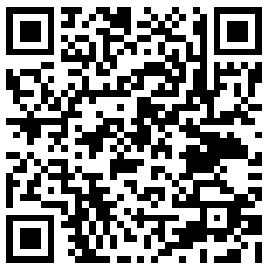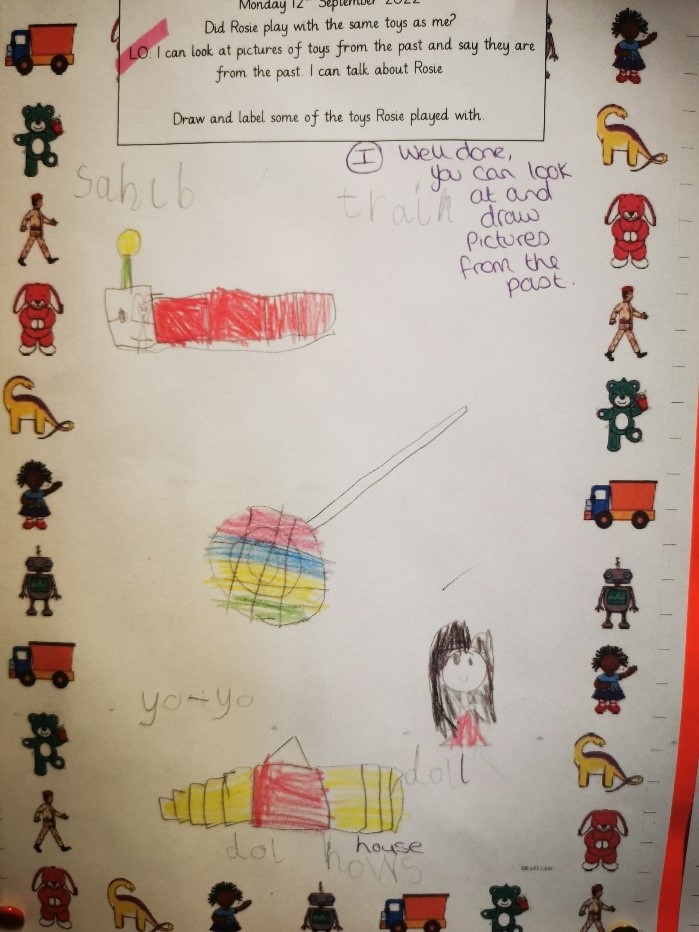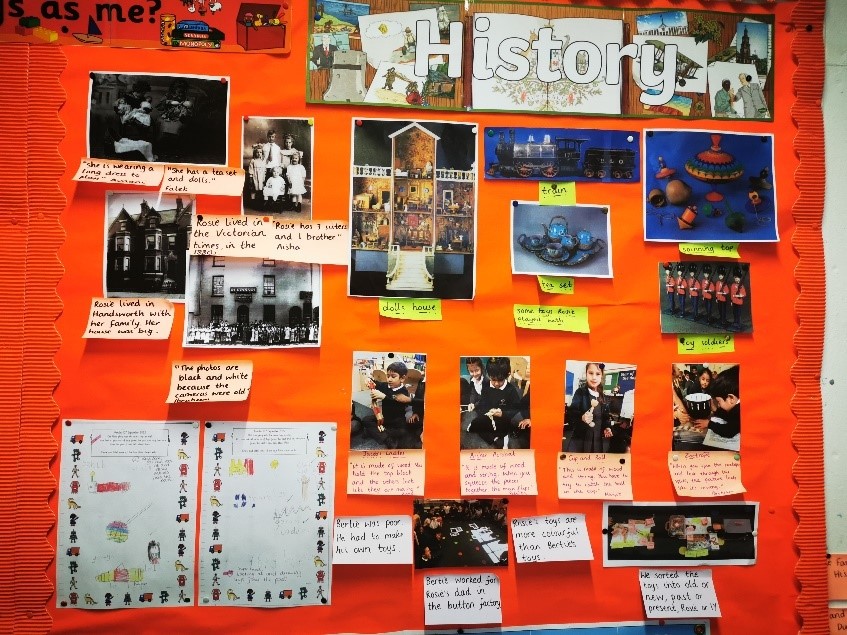 Year 5 - The Victorians
In Year 5 we explored the Victorian era and got to visit the Black Country Living Museum. This helped us to learn about what life was like for people in Birmingham during the reign of Queen Victoria. We loved the Victorian School lesson. They were very strict. Even our own class teachers got told off. We learned about the industrial revolution with lots of new inventions like the steam train. We explored lots of historical sources like photographs, pictures, portraits, plaques, artefacts, images of paintings, first-hand accounts, biographies and buildings. We have learned lots about the Victorians and the changes the industrial revolution brought. Our own school was built just after Queen Victoria's reign. Our class novel, 'Street Child' also helped us to learn about what life was like for a child living in Victorian times.
Scan the QR code and listen to Prathamdeep descirbe his history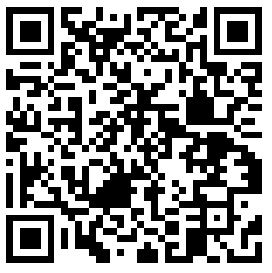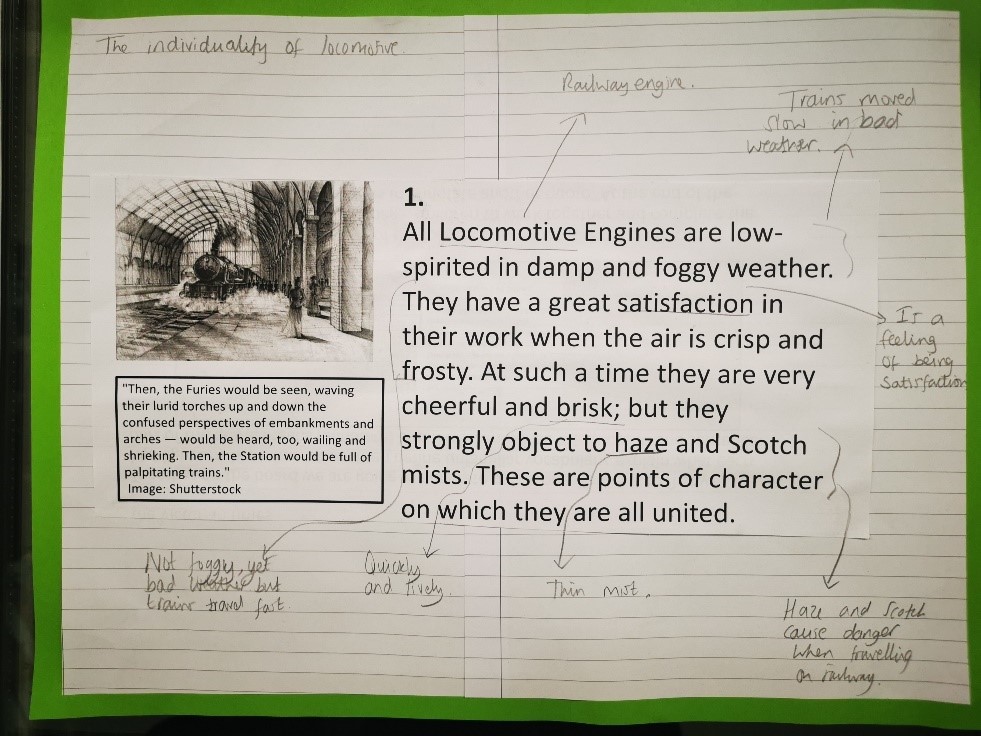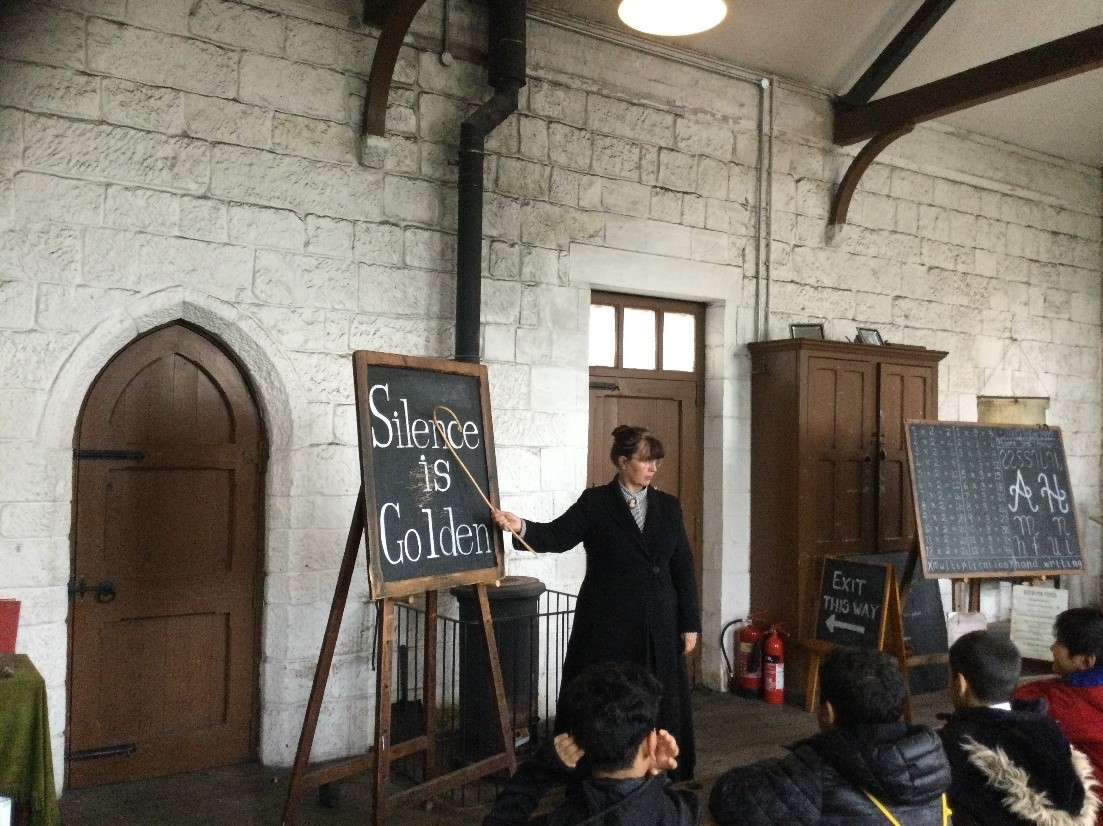 Year 6 - World War II
In Year 6 we explored lots of different sources about World War 2. Some of the sources didn't always tell the whole truth. We discovered that when this happens it's called propaganda. We learned about how the war impacted the lives of ordinary children, changed the roles of women and men. We learned about significant people like Chamberlain, Hitler and Churchill on used a timeline and plot the causes and events from to WWII.
Scan the QR code and listen to Ruqayyah describe her history experience in Year 6.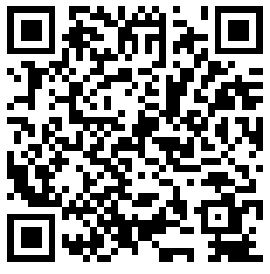 We got to handle some replica's and real artefacts from World War 2 and this helped us to better understand what life was like for them. Our favourite part though was our trip to Cannock chase museum we explored what life was like for an evacuee and the role of the home guard and the impact the war had on people living in in the UK. We created our own gas masks and we took part in and recreated an air-raid drill.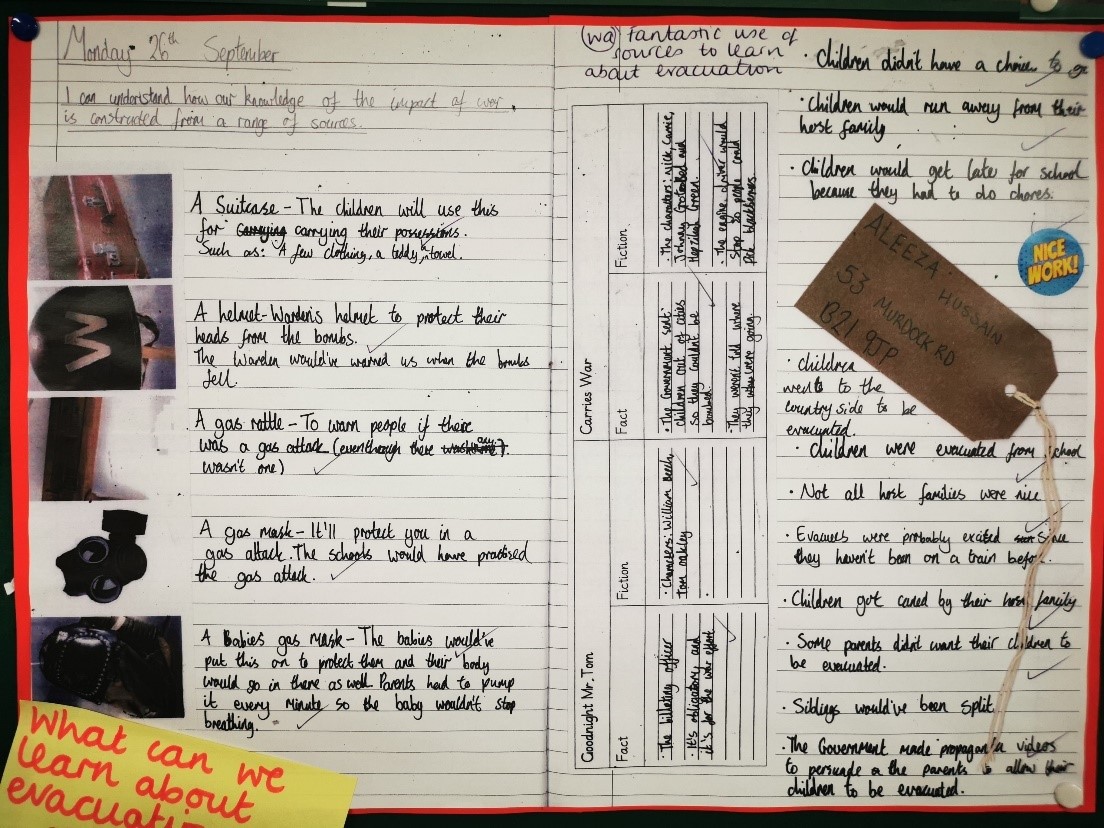 ______________________________________________________________________________________