Welcome to Grove School
Birmingham Community Healthcare NHS Foundation Trust: App library website

The NHS is working with ORCHA, the Organisation for the Review of Care and Health Applications. ORCHA robustly evaluate the hundreds of thousands of health and care apps that are currently available on the market, and provide an easy to use app library website, that makes it simple and quick to find the best and safest apps.
In short, ORCHA looks at the data and security, clinical/professional assurance, and usability and accessibility of apps. The app library website can be found at bhamcommunity.orcha.co.uk. There is a collection of apps in the library dedicated to children, young people and families.

The NHS would really appreciate it if schools could help spread the word about this new resource by circulating the attached letter to the families. This is a really valuable website that not only helps the NHS to support families' health but also protect them from potentially dangerous apps.
Children In Need 2021
Thank you for you donations today, so far we have raised £683.21
Anti bullying week 2021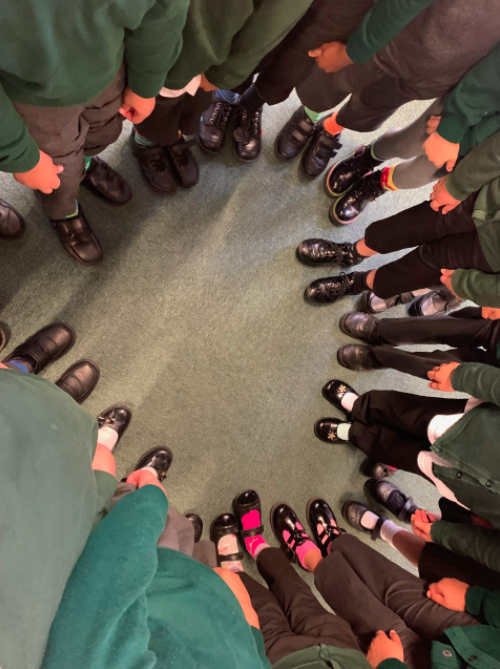 Please click here for odd sock day photographs
Anti bullying week is taking place from 15th to 19th of November 2021.

Kindness is more important today than it has ever been. The isolation of the last year has underlined how little acts of consideration can break down barriers and brighten the lives of the people around us. This is one of the reasons, that 'One Kind Word' has been chosen as the theme of Anti-Bullying Week.

We would like all the children to wear odd socks to school on Monday 15th November. There is a serious message behind the fun: let's pull on odd socks to show we're ALL unique and different, and let's be kind to each other and respect each other's individuality.

We are going to be involved in lots of fun activities next week all about anti bullying. Keep a look out on the website for photographs.
It starts with one kind word, it starts today.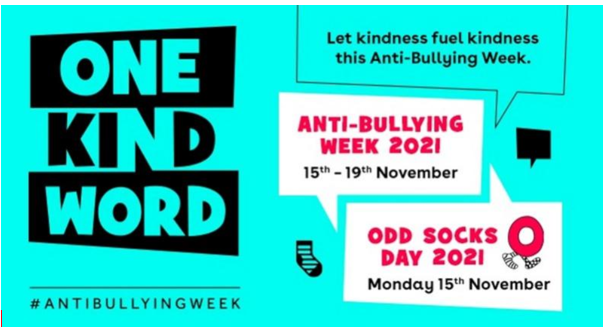 Please click here to read the letter from the Director of Public Health Birmingham to parents.
Please click here for the end of October half term Head Teacher letter
The start of the school day
The school gates open at 8.30am and close at 8.45am.
Registers are called at 8.50am.
The dismissal times for pupils Monday - Friday are:
Nursery, reception, Year 1 and Year 2: 3.30pm
Year 3, Year 4, Year 5 and Year 6: 3.15pm
Thank you for your continued support around dismissal.
From today 16.09.21 Y3 will be dismissed at 3.15pm from the Sports Hall entrance on Arthur Road.
All other year groups will stay the same as identified below.
Year 4 will be dismissed at 3.15pm from the back playground. Parents to enter via the gate on Grove Lane (old yellow gate).
Year 2 will be dismissed at 3.30pm from the back playground. Parents to enter via the gate on Grove Lane (old yellow gate).
Reception will be dismissed at 3.30pm from the Sports Hall entrance on Arthur Road.
Nursey & Year 1 will continue to be dismissed from the front play ground at 3.30pm
Thank you for your cooperation and patience as we put this new system in place. The barriers will ensure all children are dismissed in a safe and prompt manner.
There is no early dismissal for our children on a Friday.

Physical education
We want all children to be physically active. In addition to playtime and lunchtime with their year group each child has two PE lessons a week.
These are the PE days for each year group:
Year 1: Tuesday and Thursday

Year 2: Monday and Friday

Year 3: Friday

Year 4: Thursday

Year 5: Monday and Friday

Year 6: Tuesday and Thursday
Children can come to school in their PE kit.
We request children wear the correct PE kit. This is pair of black shorts, leggings or jogging bottoms , a white T- shirt ( no logos) and a pair of black pumps. For outdoor PE pupils can wear trainers. Hair bands should be green, black, or grey.
Swimming
Year 3:

Children in 3R swim on a Tuesday, 3Y swim on a Wednedsday & 3G swim on a thursday
Year 4:

Children in Year 4 swim on a Tuesday
On a swimming day all children should wear their school uniform.
Water bottles
Keeping hydrated helps children concentrate in lessons. We encourage all pupils to bring a water bottle to school each day. Water bottles will come home each day for cleaning and refilling.
Contacting school
Do you have a question? Do you want to let school know something about your child?
Please complete a Parental Enquiry form. Our administration staff have these forms ready for you.

Telephone school on 0121 464 4669

Email on enquiry@grove.bham.sch.uk
Parental consultations
Our termly consultation will be by telephone on Wednesday 20th October.
Important dates
School starts on 6th September 2021
School finishes on 22nd October 2021
School starts on 1st November 2021
School finishes on 17th December 2021
It is important that we all take steps to reduce the spread of coronavirus (COVID-19) infection in the community to save lives and protect the NHS.
Click here for guidance on what to do for:
*People with symptoms that may be caused by COVID-19, including those who are waiting for a test
*People who have received a positive COVID-19 test result (whether or not they have symptoms)
*People who currently live in the same household as someone with COVID-19 symptoms, or with someone who has tested positive for COVID-19
URGENT: If your child or any member of your household tests positive for Covid 19, contact school on 0121 464 1032 or email enquiry@grove.bham.sch.uk IMMEDIATELY.
Birmingham City Council have now updated the guidance regarding attendance at school. Please click here to view
For more information for parents about attendance from Birmingham City Council, please click here to view