Music at Grove
Please click on the below links to discover what the children are learning this term.
Autumn
Year 1: All about me: pulse and rhythm
Year 2: Animals – African call and response songs
Year 4: Rainforests- body and tuned percussion
Year 5: Ancient Egypt- composition notation
Summer
Year 1- Superheroes – Pitch and Tempo
This half term the children in Year 1 have been learning the meaning of key vocabulary; pitch and tempo. The children can identify whether a note is higher or lower and when simple tempo changes occur in music. This has all been brought together by the children contributing to a group composition and performance.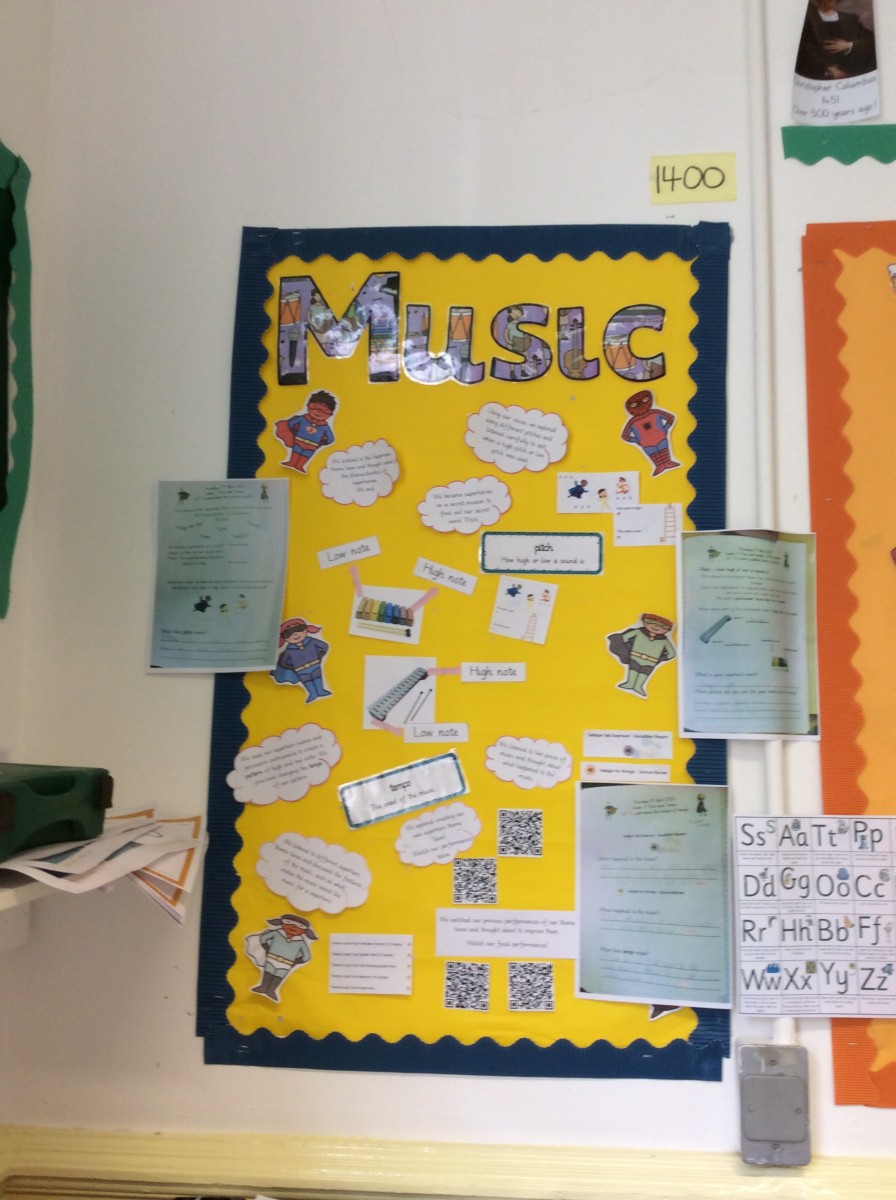 Year 2 - On the Island – British songs and sounds
In Summer 1, the children in Year 2 have been developing their understanding of sound. They have created their own soundscapes to represent the different environments of the city, countryside and seaside. They have explored different ways of making sounds and have described their pieces of music using simple musical vocabulary.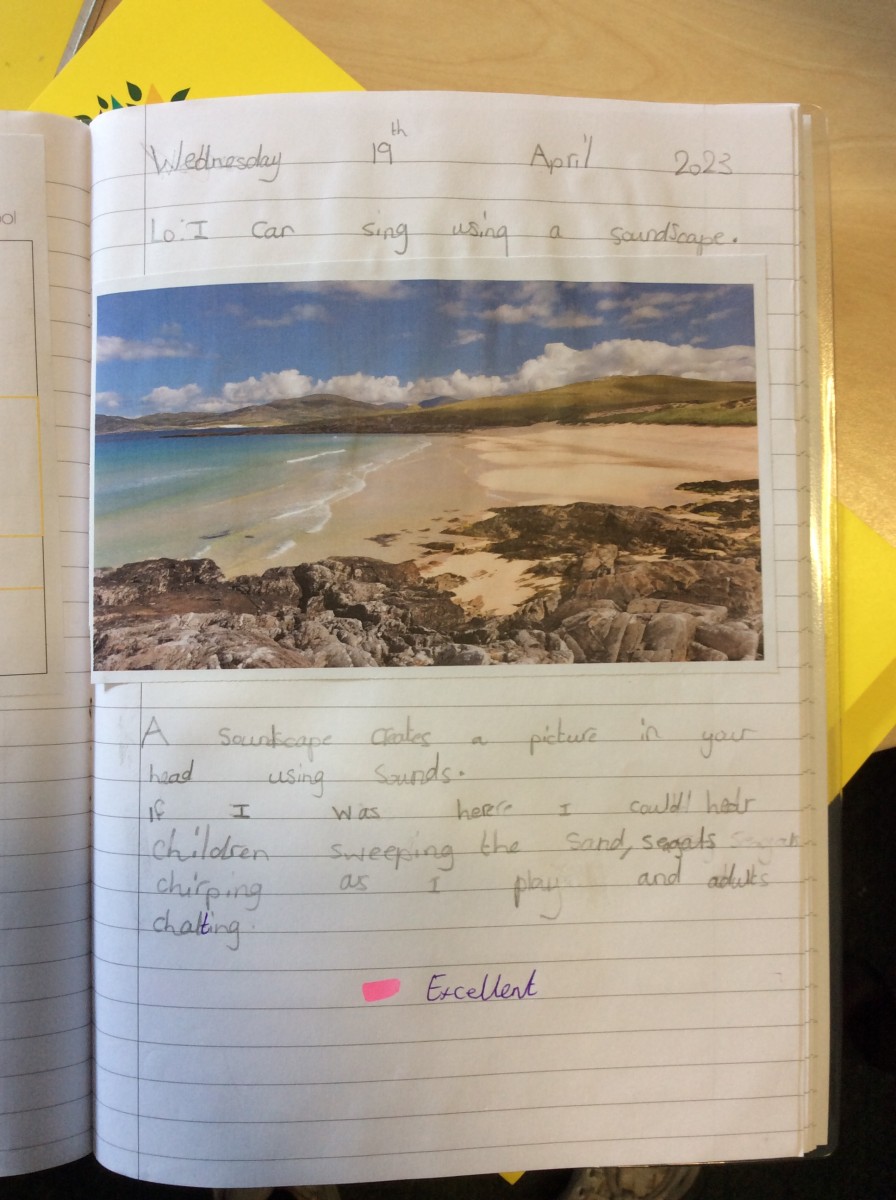 In Year 3 this half term the children have been exploring the musical genre, jazz. They have identified the key features of jazz musical and have improvised and composed a scat singing performance with sounds and words. This led to the composition of a jazz motif.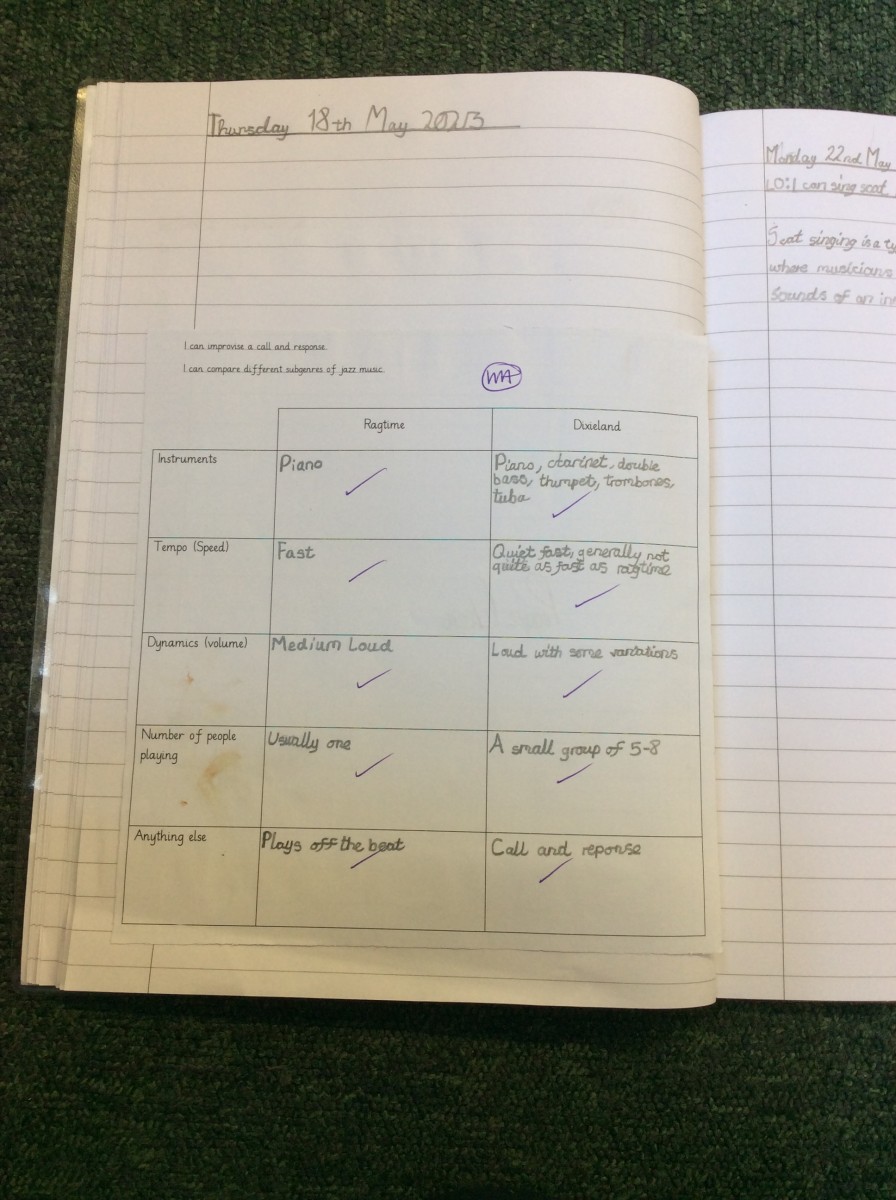 Year 4 - South America: Samba and carnival sounds and instruments.
In Year 4 the children have been focusing of samba music. The child can explain what samba music is, identify musical features and explain that it is used in celebrations such as Carnival in Brazil.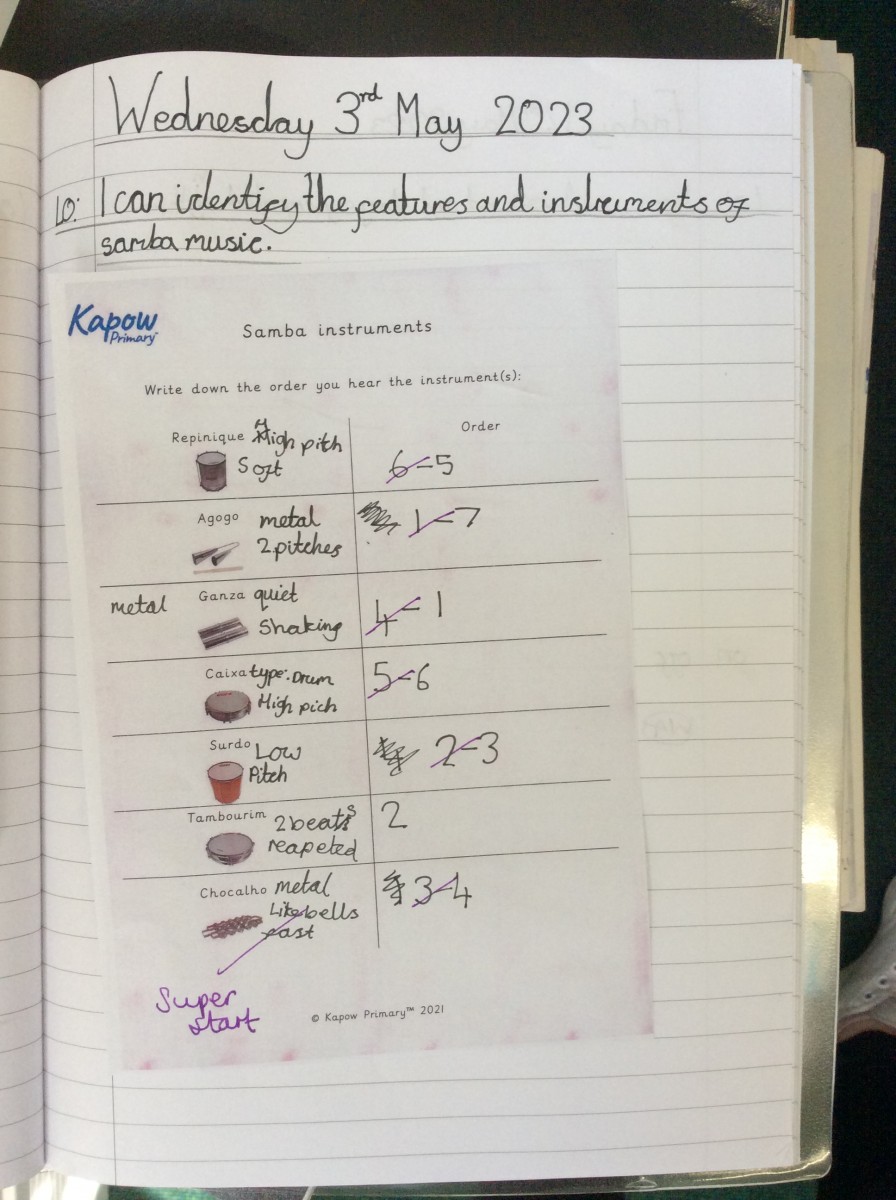 In Summer 1, the children in Year 5 have been looking at the genre of music, Musical Theatre. The children can identify what musical theatre is and the features of genre of music. This topic ended with the children writing and performing their own musical theatre piece.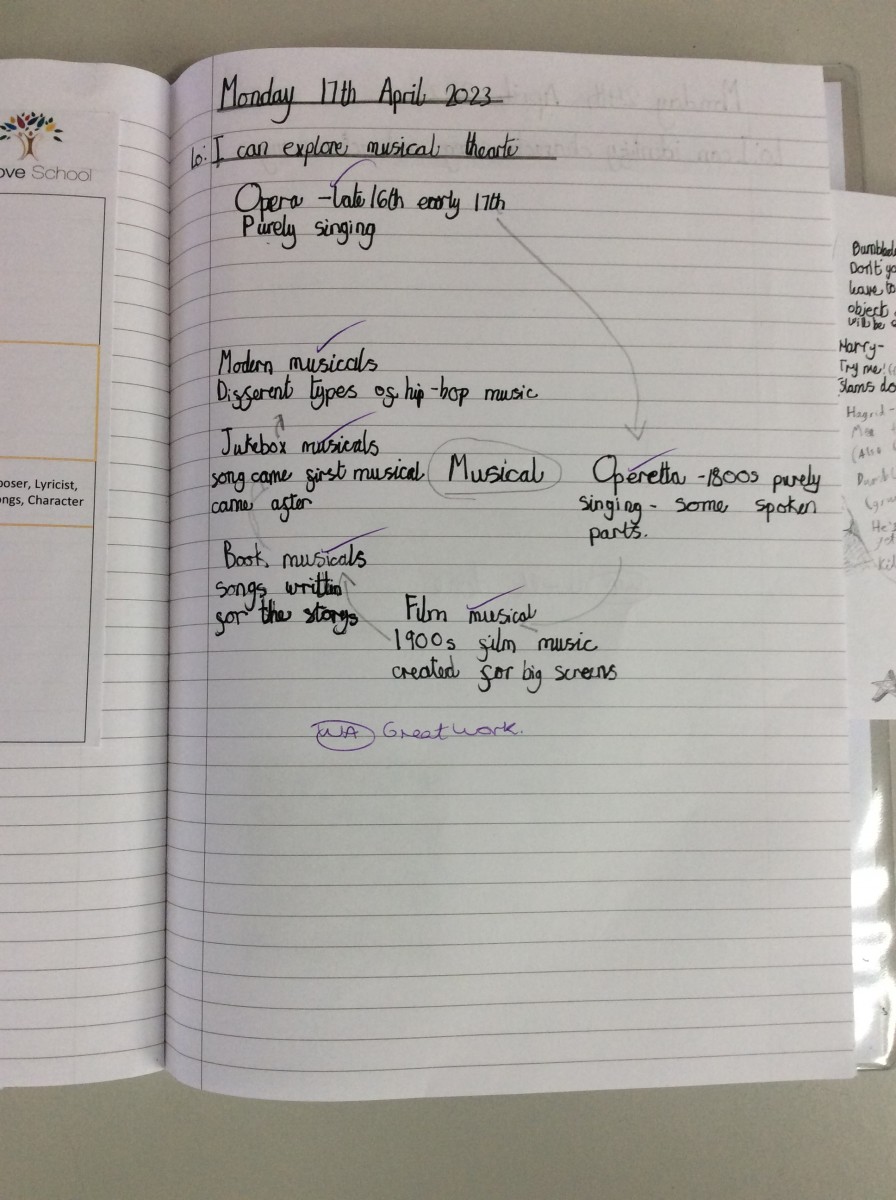 Year 6 - Pop Art: Theme and Variations
The musical focus in Year 6 has been all about Pop Art. The children have identified the sounds of different instruments and made connections between these sounds and piece of artwork. They can name the three rhythms correctly and copy the rhythms accurately with a good sense of pulse. This has led the children to drawing the rhythms accurately and show a difference between each of their variations.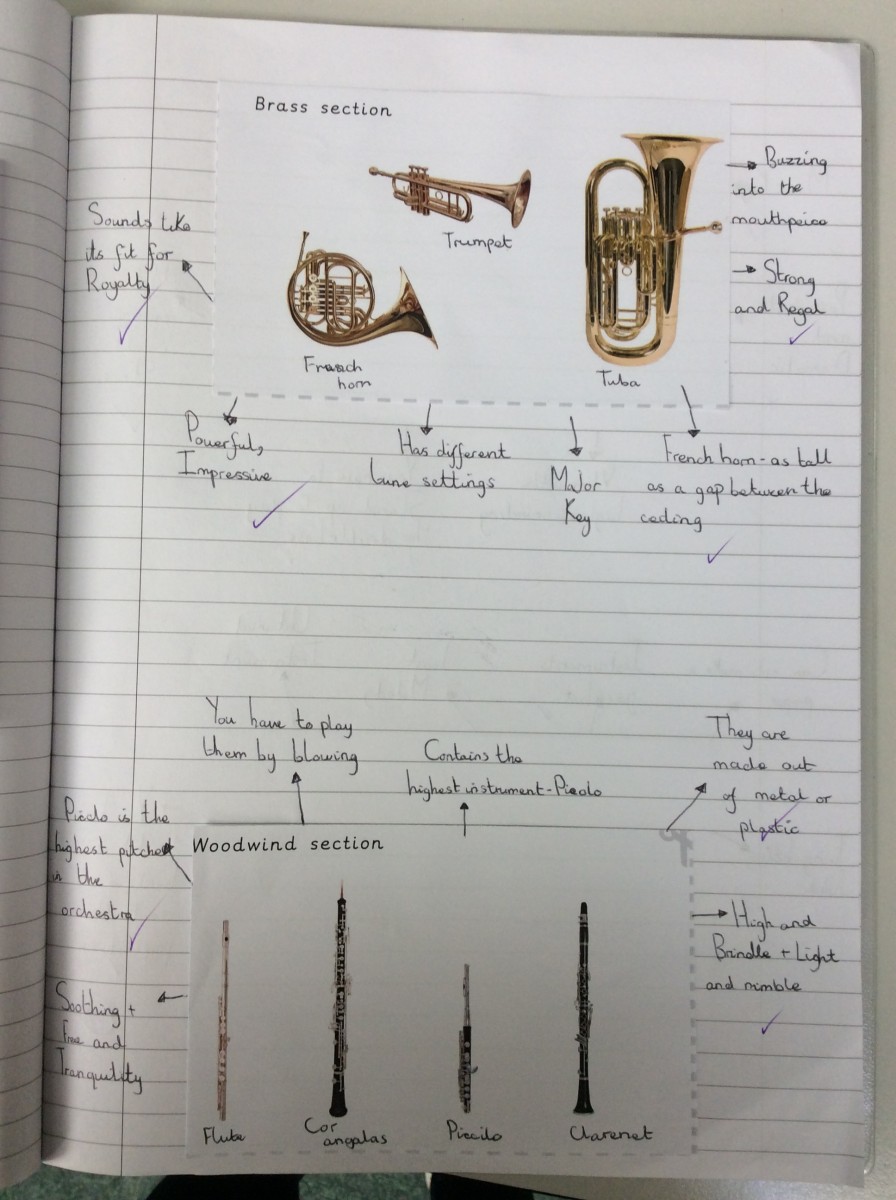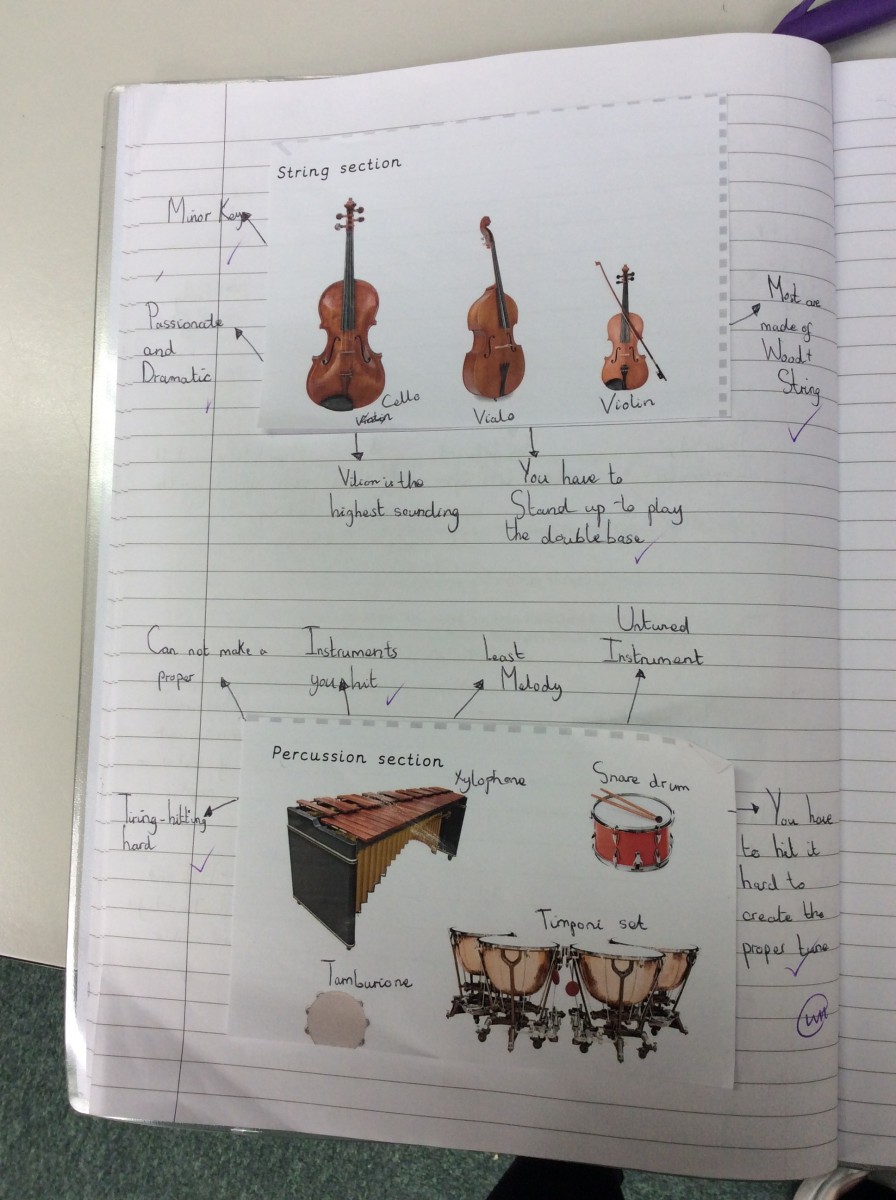 Spring
Year 1
Under the Sea: Musical Vocabulary
This half term the children in year 1 have journeyed under the sea to explore key music vocabulary. They have made movements that are appropriate to the pulse and tempo of a piece of music, chosen instruments with appropriate timbre to represent sparkling fishes. The children have responded to dynamic changes in a piece of music and created their own pitches and rhythms. This was then used to perform a layer of the music within an overall piece.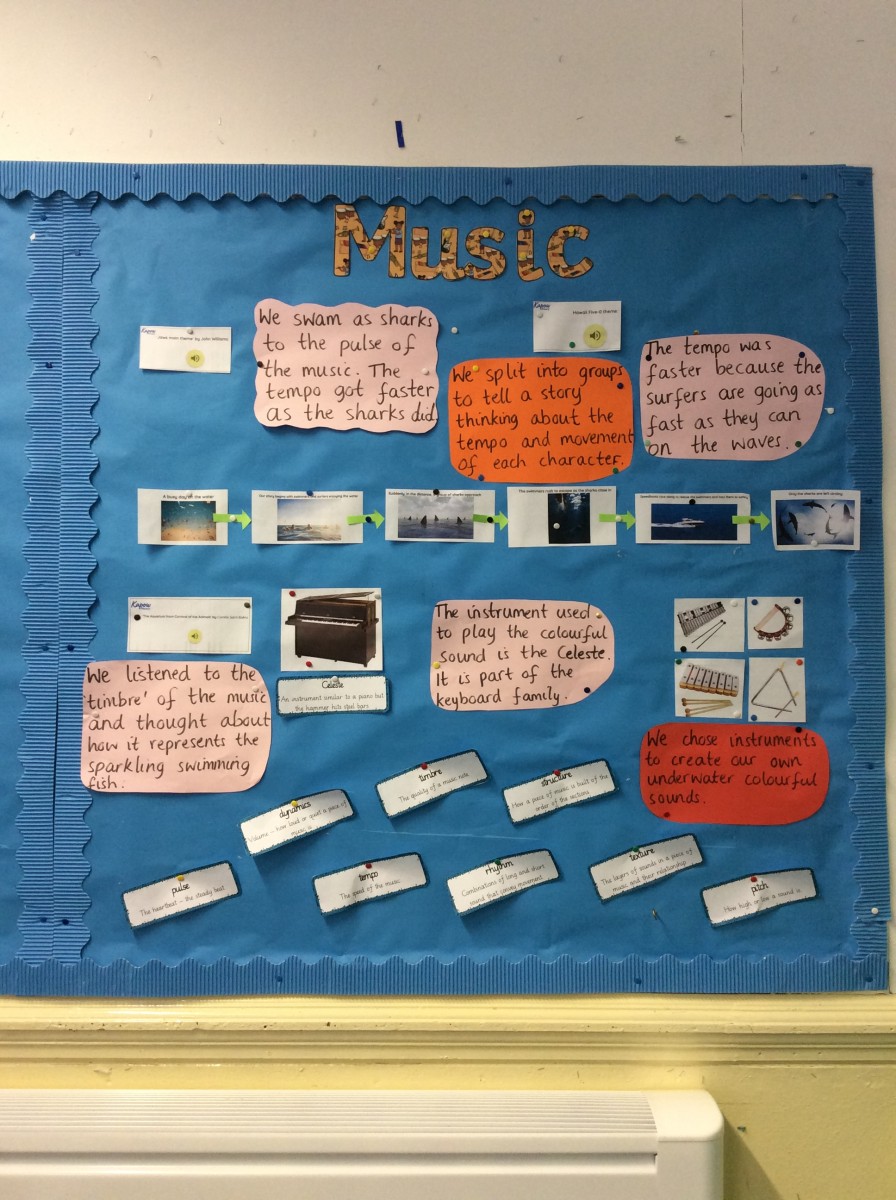 Year 2
Musical Me
In this topic children have learnt to sing the song 'Once a Man Fell in a Well' and to play it using tuned percussion, adding sound effects, experimenting with timbre and dynamics and using letter notation to write a melody. The children have invented a melody, written it down and played it back, selecting instruments with different timbres. They have then composed and performed a piece using different dynamic levels.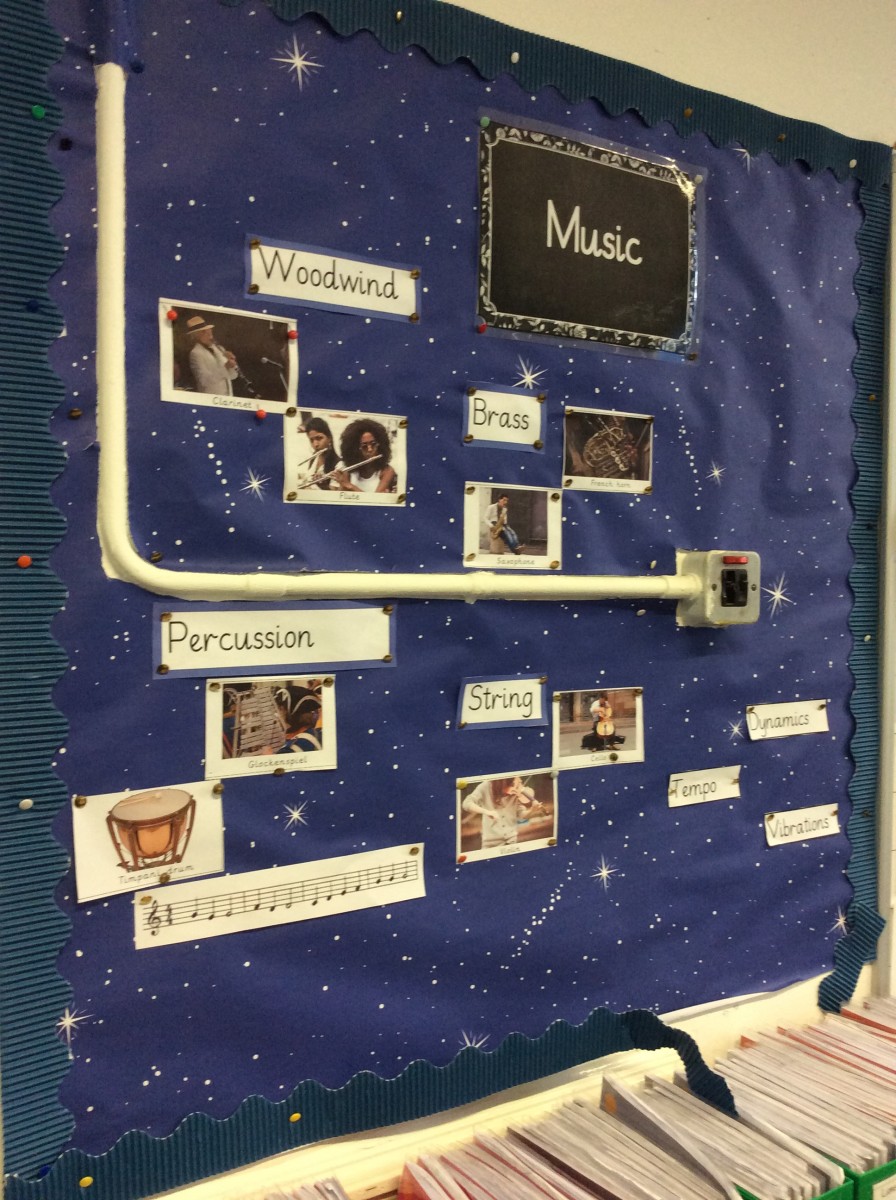 Year 3
The Vikings: Developing Singing Techniques
This half term, the children in year 3 have developed their singing technique; learnt to keep in time, and worked on musical notation and rhythm, culminating in a group performance of a song with actions. They have grown in confidence doing this adding appropriate sound effects to their performances using untuned percussion and critiquing their own performances, suggesting improvements to make.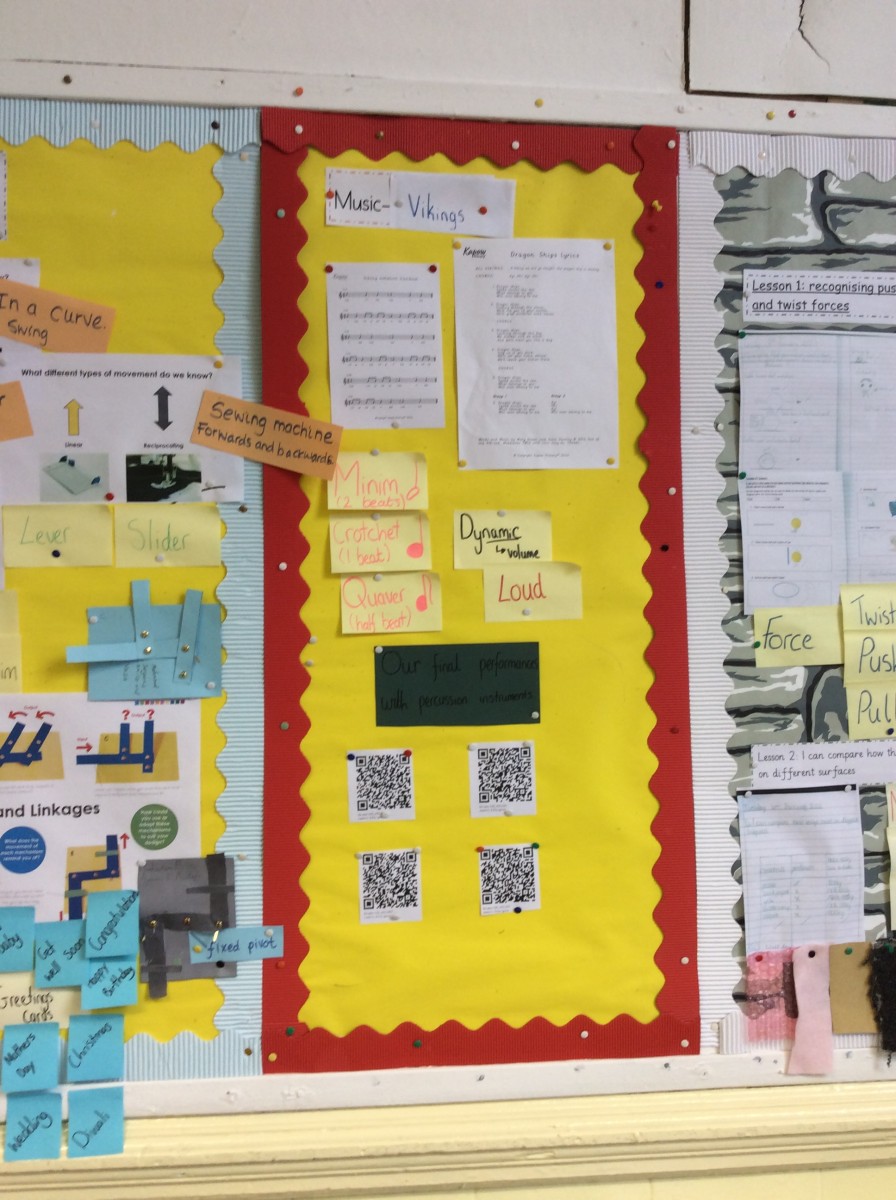 Year 4
Rivers: Change in Pitch, Tempo and Dynamics
In Spring 1, year 4 have learnt to listen to changes in pitch, tempo and dynamics and relate it to something tangible and familiar. They have made links to their geography learning and through this the pupils have represented different stages of the river through vocal and percussive ostinatos, culminating in a final group performance.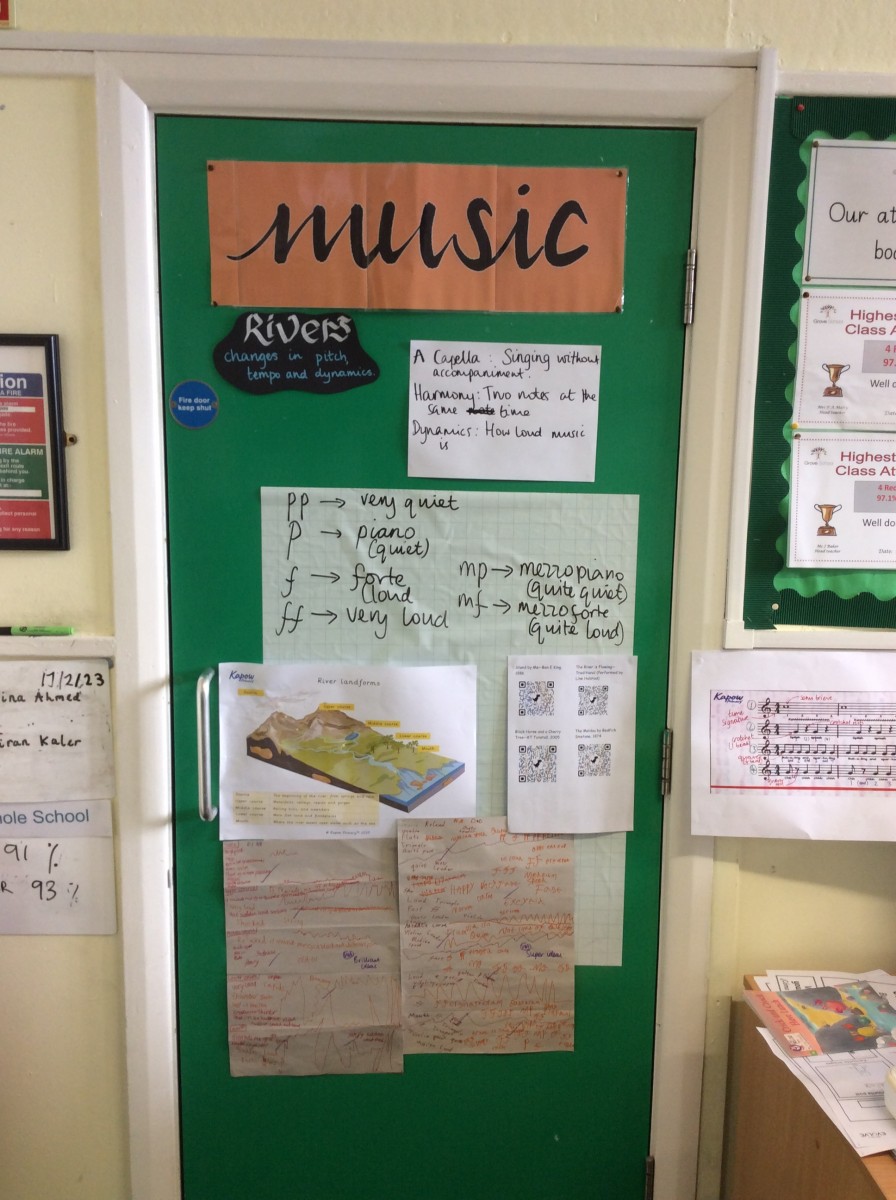 Year 5
South and West Africa
This half term the children in year 5 have learnt 'Shosholoza', a traditional South African song, played the accompanying chords using tuned percussion and have begun to learn to play the djembe. They have also learnt to play a traditional West African drum and have added some dance moves to their performance of the song.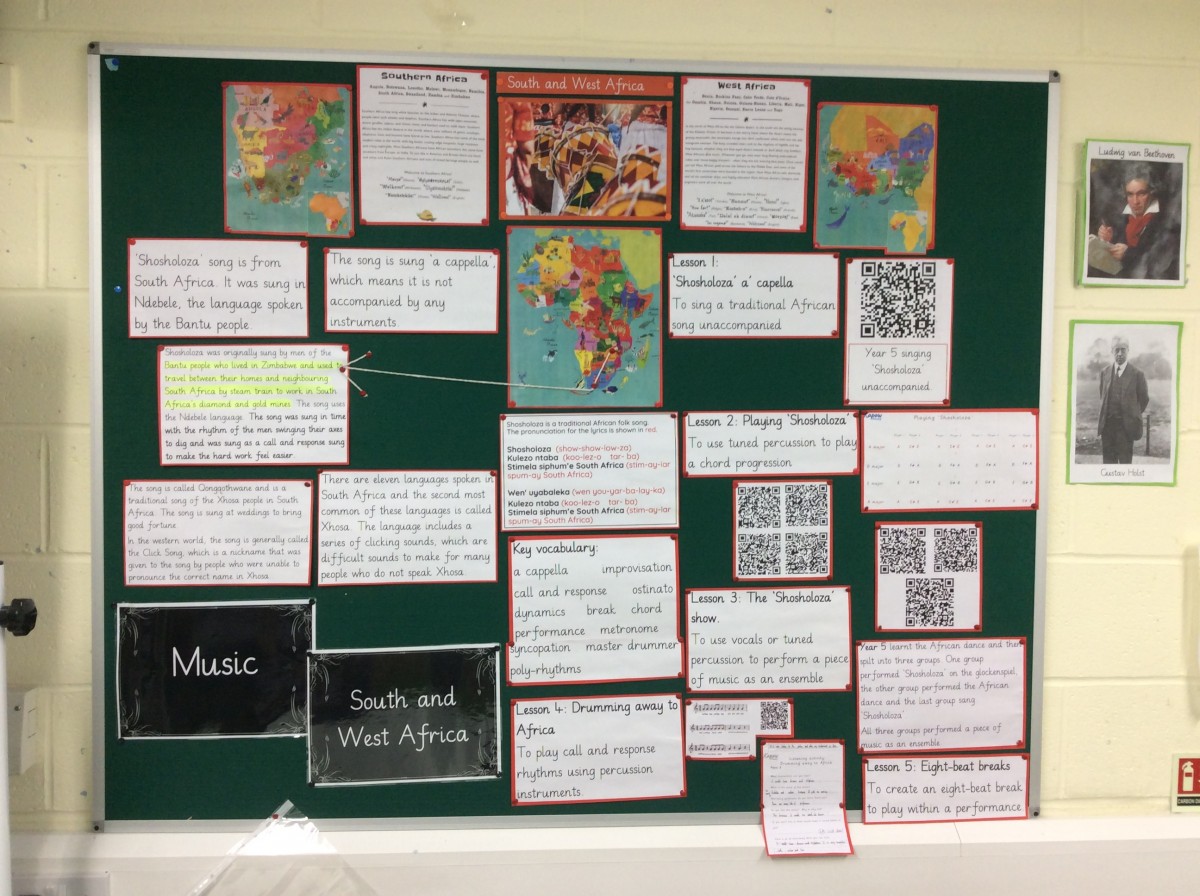 Year 6
Songs of World War 2
This half term in music year 6 have been making connection between their Autumn term history project and their Spring music through the songs of World War 2. They have developed a greater understanding of accuracy in pitch and control. They have identified pitches within an octave when singing and used knowledge of pitch to develop in confidence when singing in parts.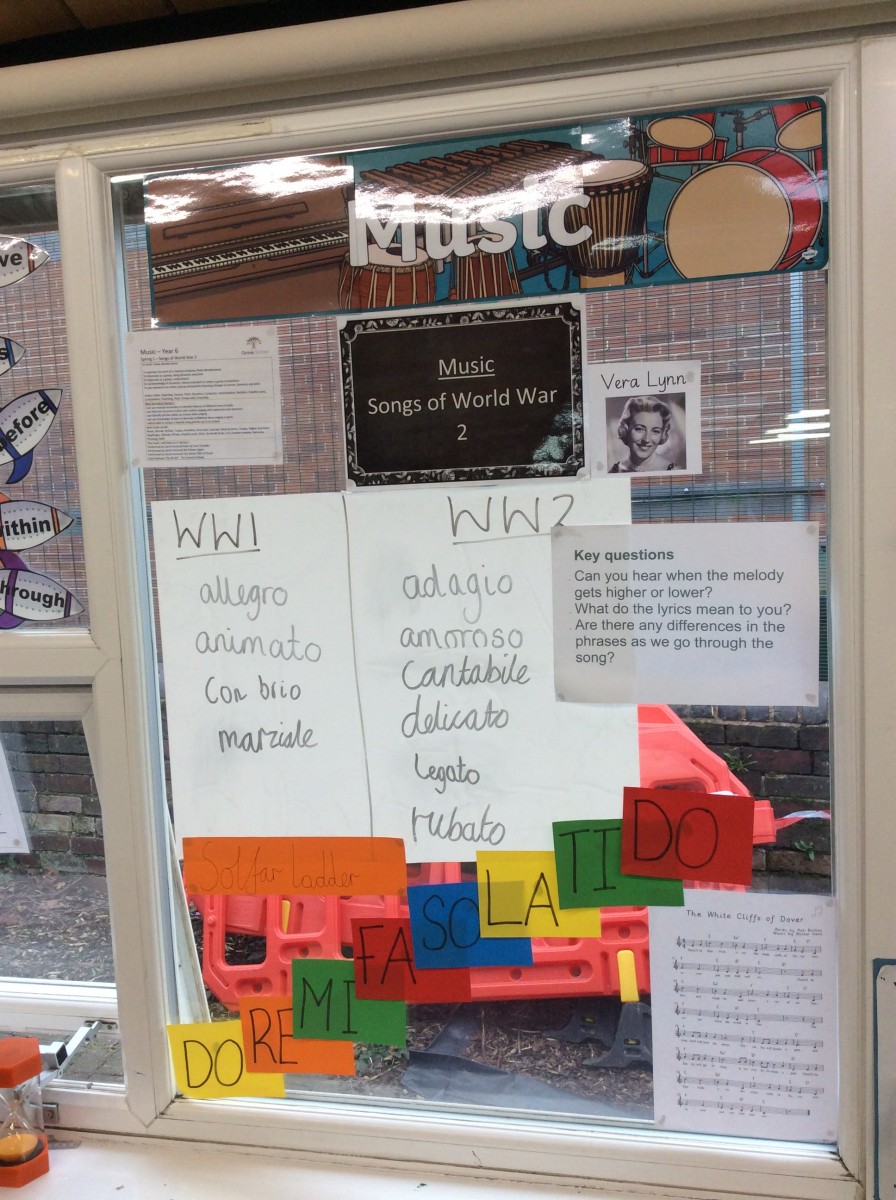 Autumn 2022
Year 1
Classic music, dynamics and tempo: Animals
In year 1 the children have been learning to use their bodies and instruments to listen and respond to pieces of classical music that represent animals. They have learnt and performed a song as a class and composed a short section of music as a group, with a focus on dynamics and tempo.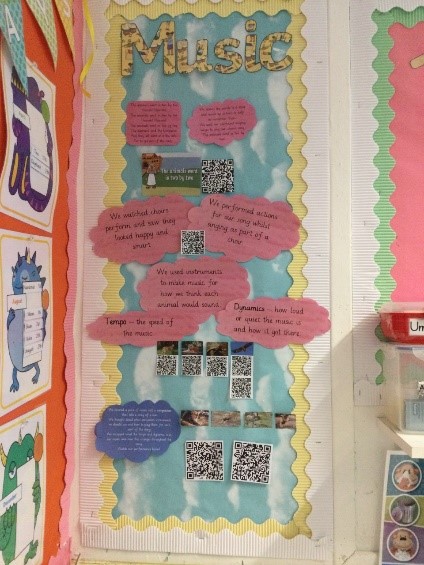 All About Me: Pulse and Rhythm
In Autumn 1, the children in year 1 have been using their voices expressively and creatively by singing songs and speaking chants and rhymes. In addition to this, the children have said and clapped a rhythm, they can hear rhythmic patterns and they have learnt to play in time to the music.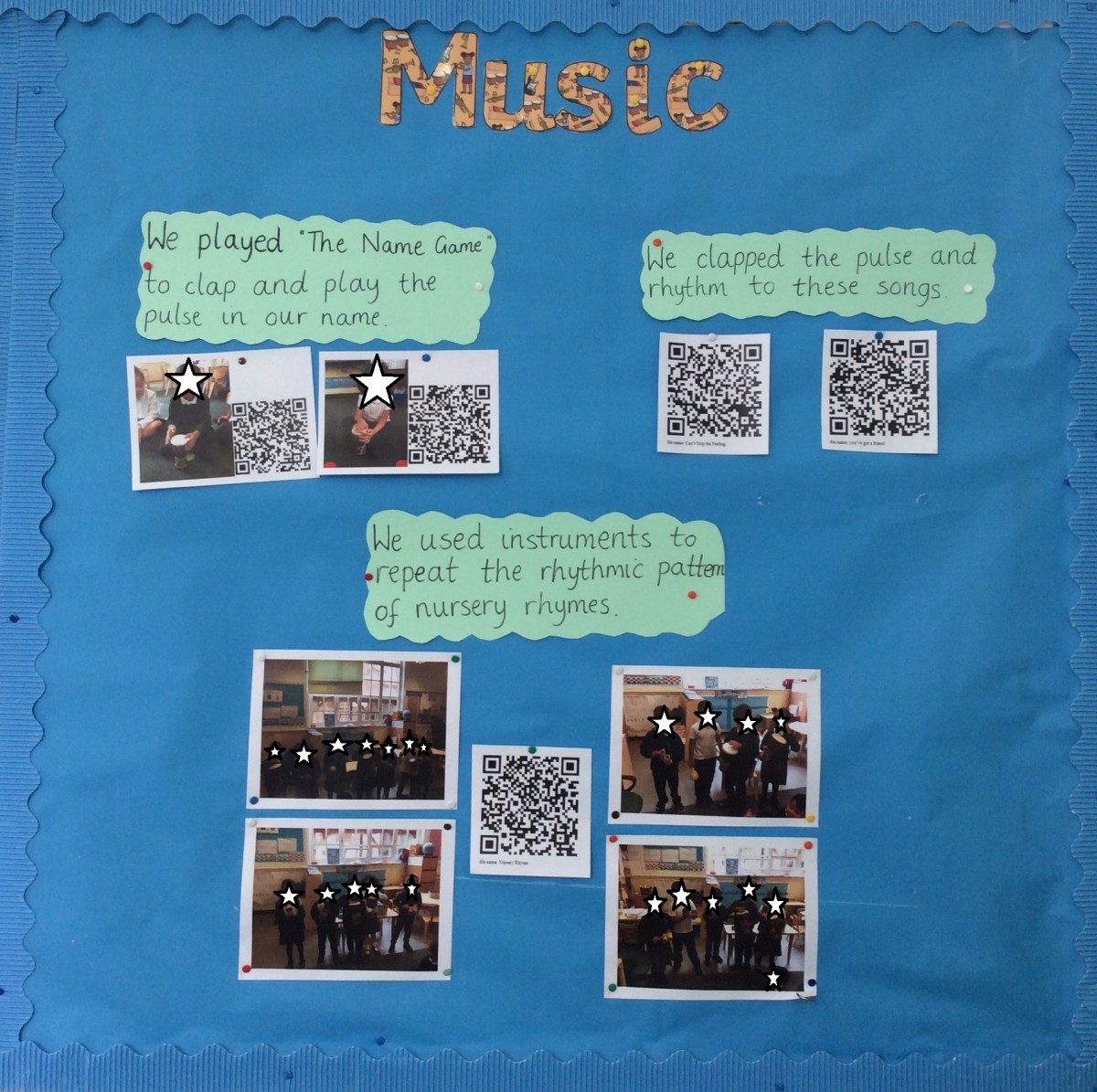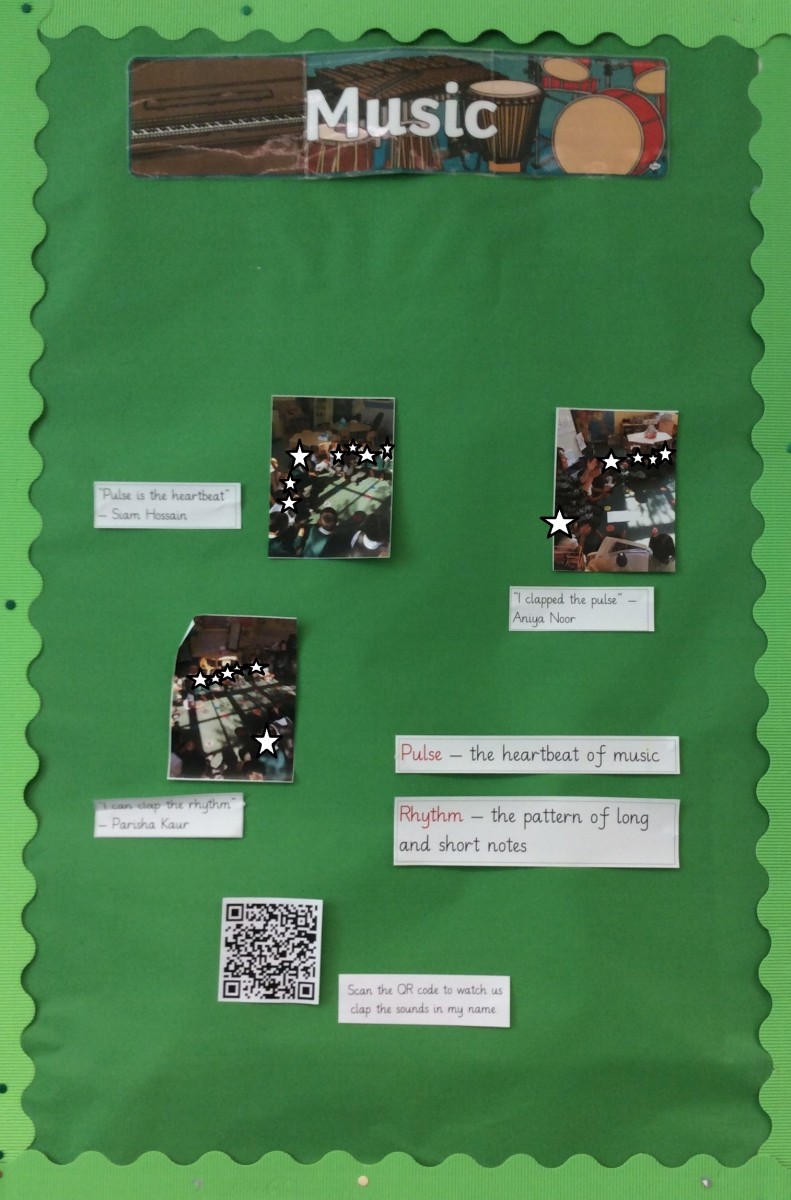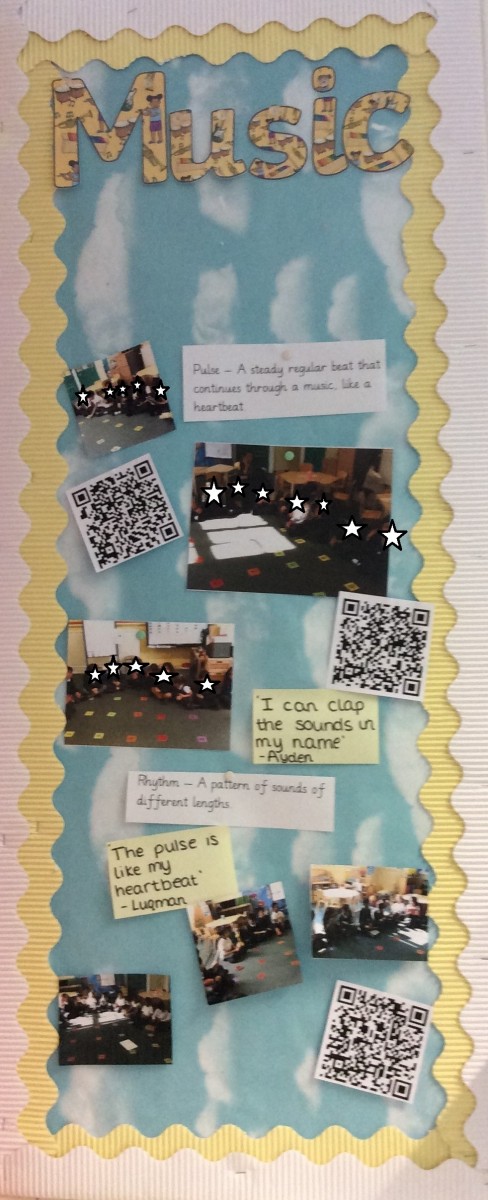 Year 2
Orchestral instruments: Western stories
This half term year 2 have been learning about instruments and their families. We have explored different genres of music, listening to the instruments that have been used. We have talked about how different instruments can make us feel and have used tuned and untuned percussion instruments to create our own music.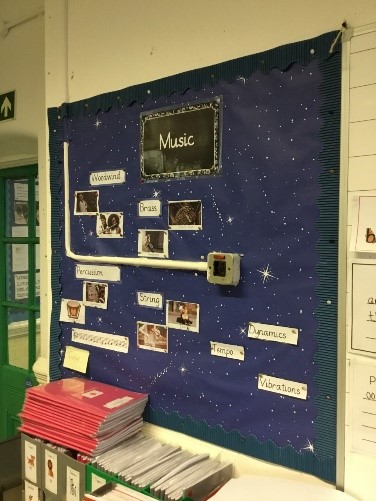 Animals: African Call and Response Songs
In year 2 this term the children have learnt to play tuned and untuned instruments musically. They have experimented with, created, selected and combined sounds using the inter-related dimensions of music. They have used their voices expressively and creatively by singing songs and speaking chants and rhymes and have begun to add dynamics (volume) to a structure of rhythms.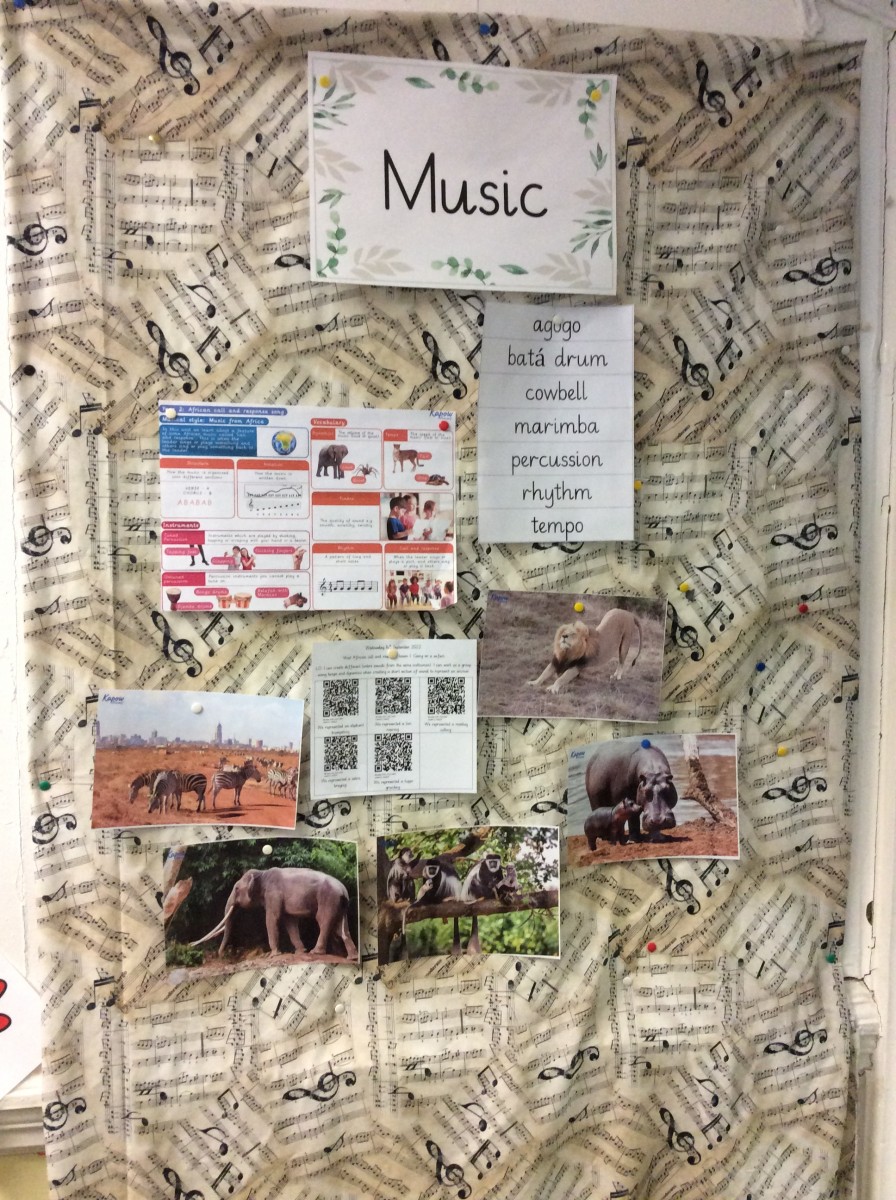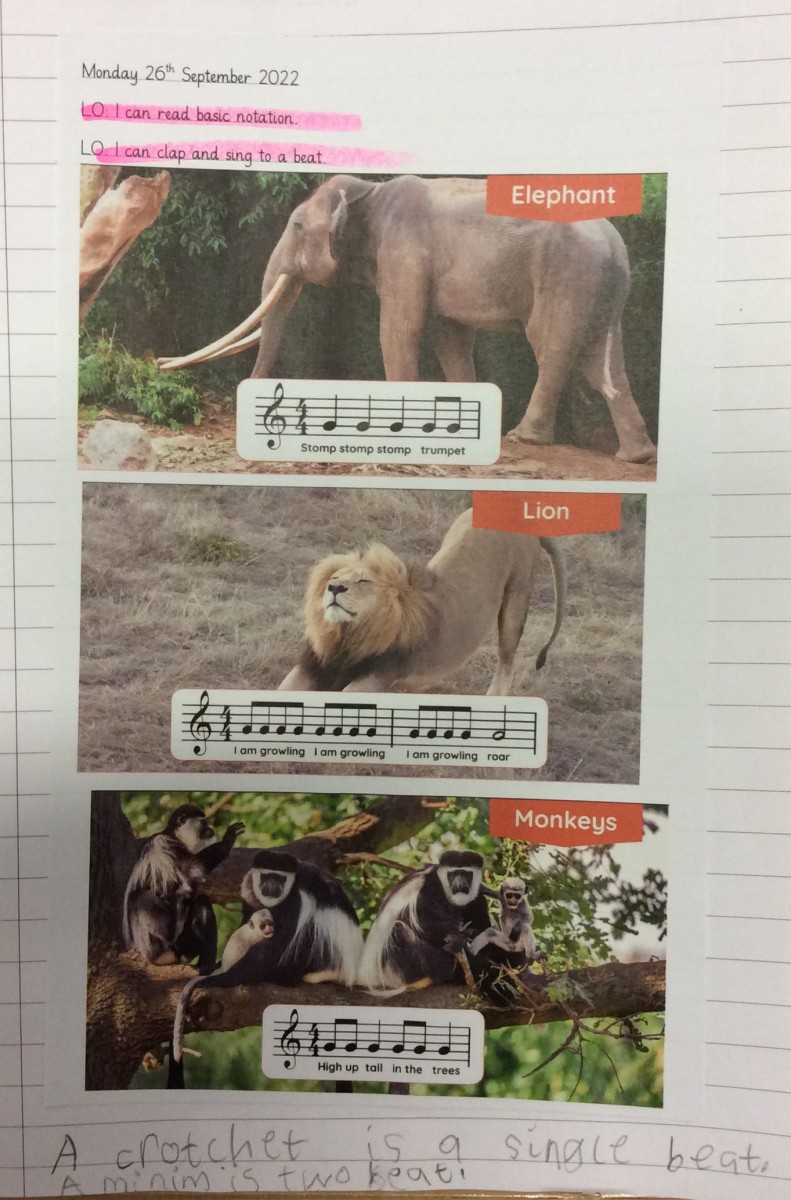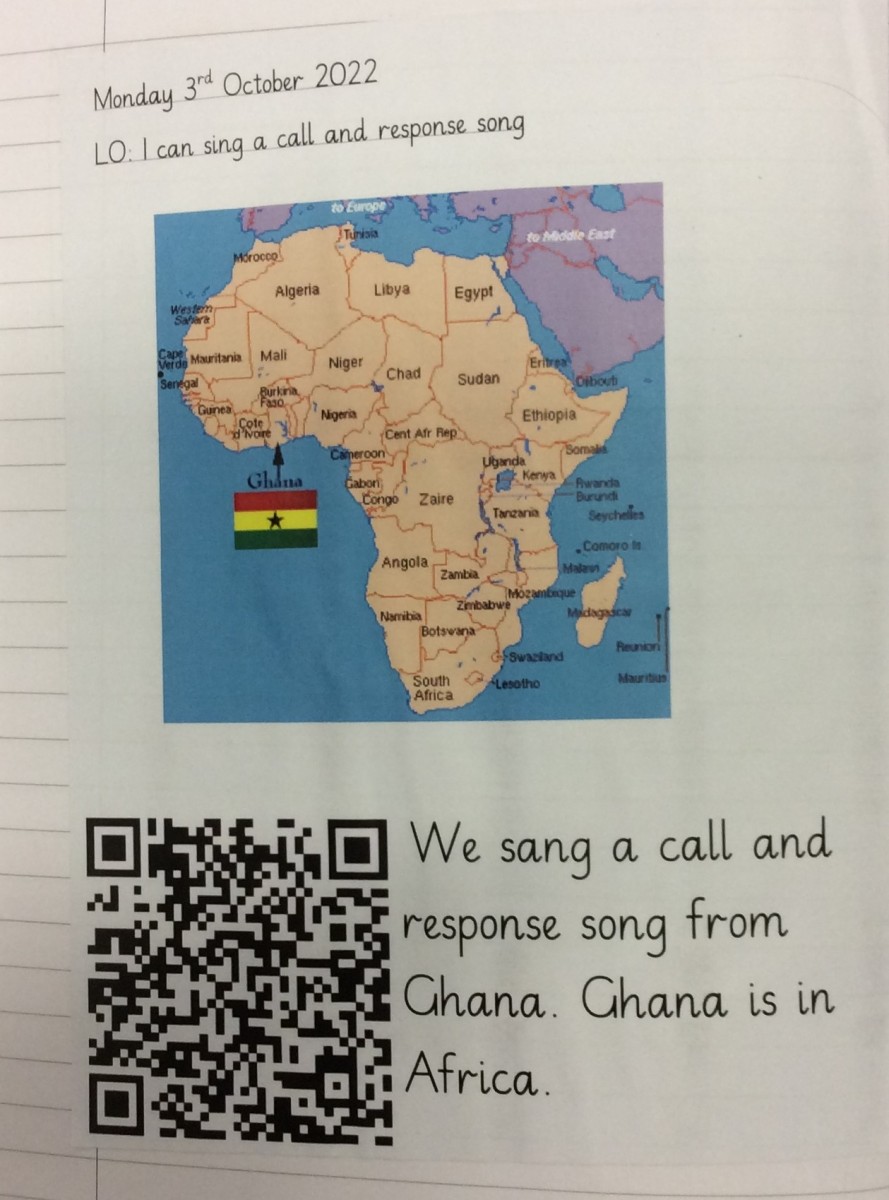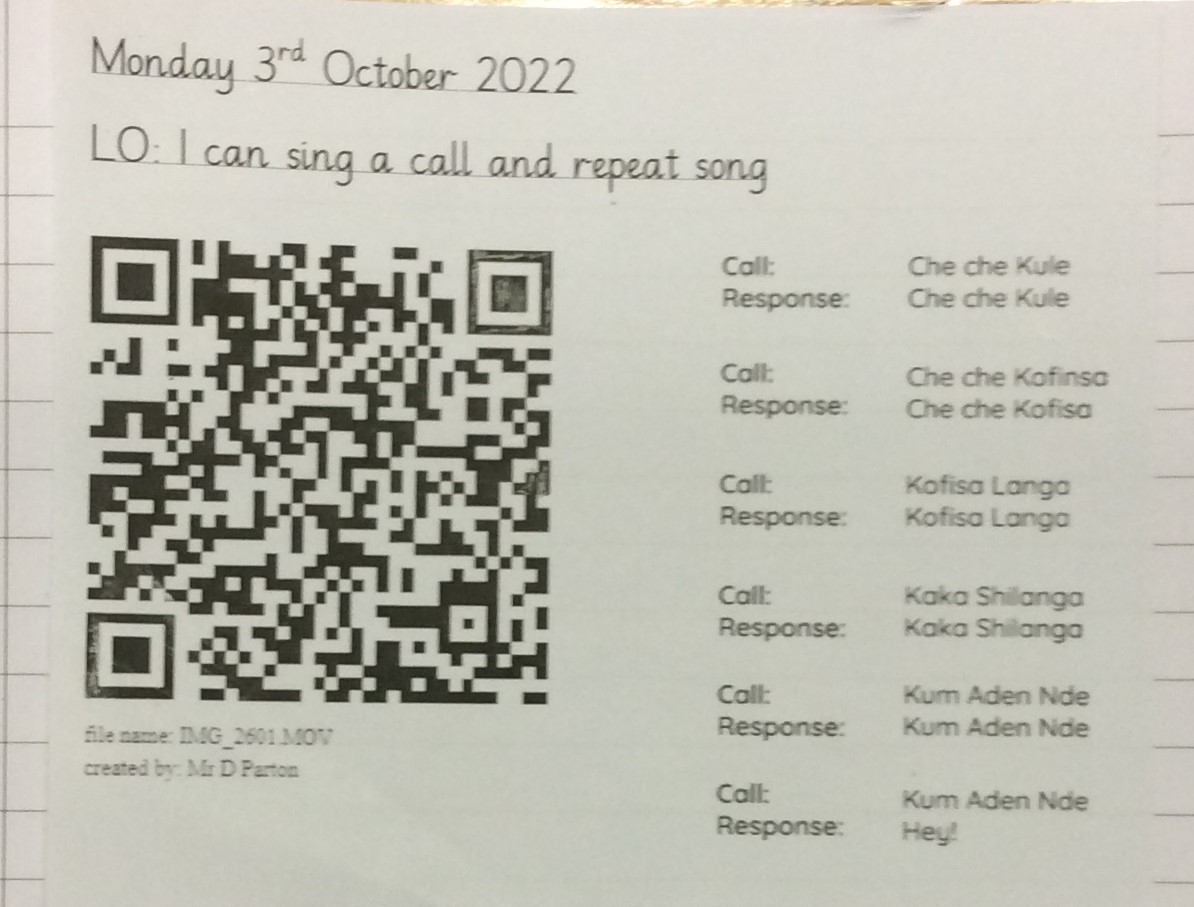 Year 1 and 2 After School Choir Club
The children in KS1 have also had the opportunity to attend a choir after school club this term, given by the Welsh National Opera. Through this they have been introduced to different styles of music as well as develop skills in singing and performing.
Year 3
Creating compositions in response to an animation: Mountains
In year 3 this half term the children have been making soundscapes using tuned and untuned percussion instruments. Their theme has been mountains so they have made pieces of music that link to a mountainside adventure story.
– Ballads
This term the children in year 3 have been looking at ballads. The children can identify the key features of a ballad, understand what a ballad is and can sing in that style. They have learnt the lyrics and tune of a song and performed this using actions.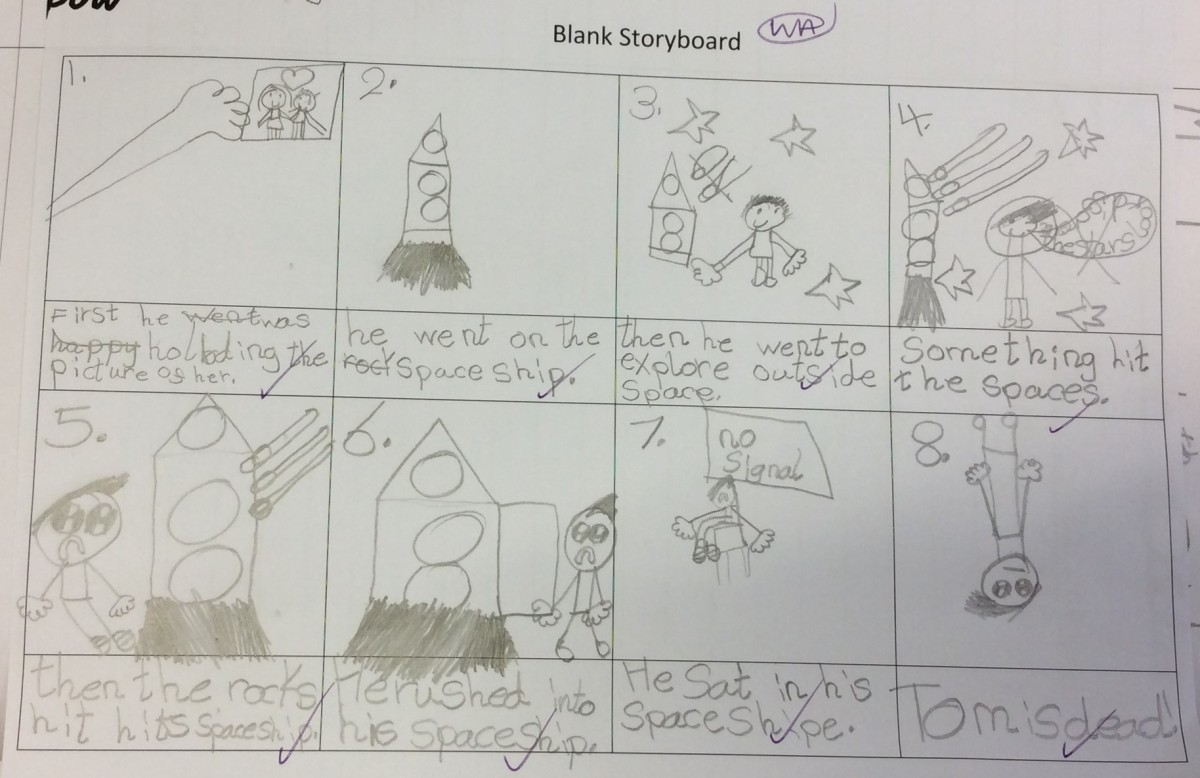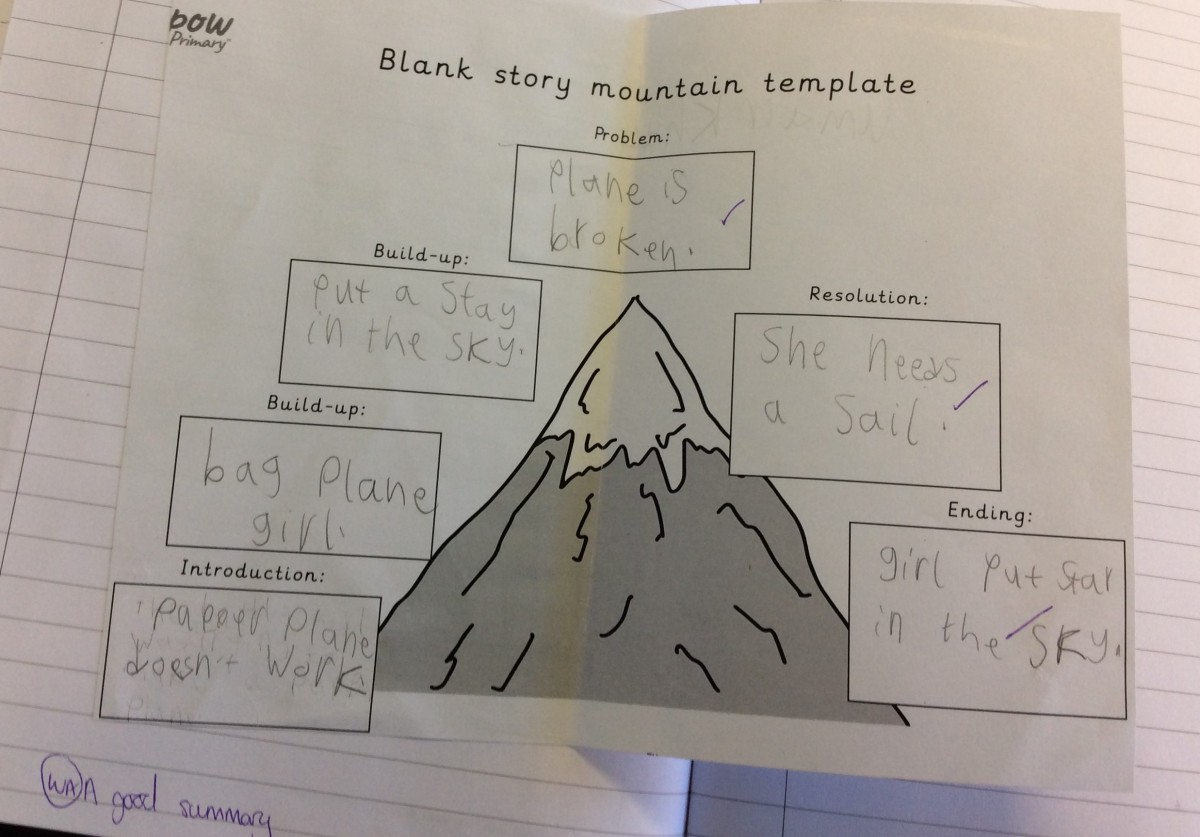 Ukulele
In year 3 the children have begun learning the string instrument, the ukulele. They have learnt to identify the different parts of the ukulele and the names of the strings.
Year 4
– Rock and Roll
In music this half term, year 4 has learned all about rock and roll. They have listened to music by Elvis, Buddy Holly and Bill Haley and the Comets. They have also learned how to hand jive and how to play a walking bassline, as well as some enthusiastic singing too!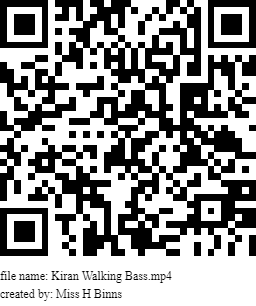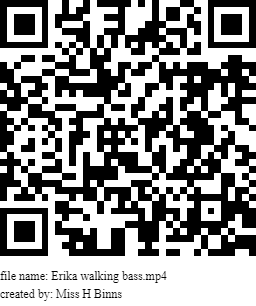 In recorder, year 4 have continued their hard work from last half term, gaining confidence with the different note-lengths and playing in time as an ensemble.
Rainforests: Body and Tuned Percussion
In Autumn 1, the children in year 4 have been focusing on percussion linking to the topic of rainforests. They have developed their musical vocabulary further to include; tempo (speed), dynamics (volume), texture (different layers) and structure (organisation of the piece). The children have also begun composing their own performances using a range of body and tuned percussion.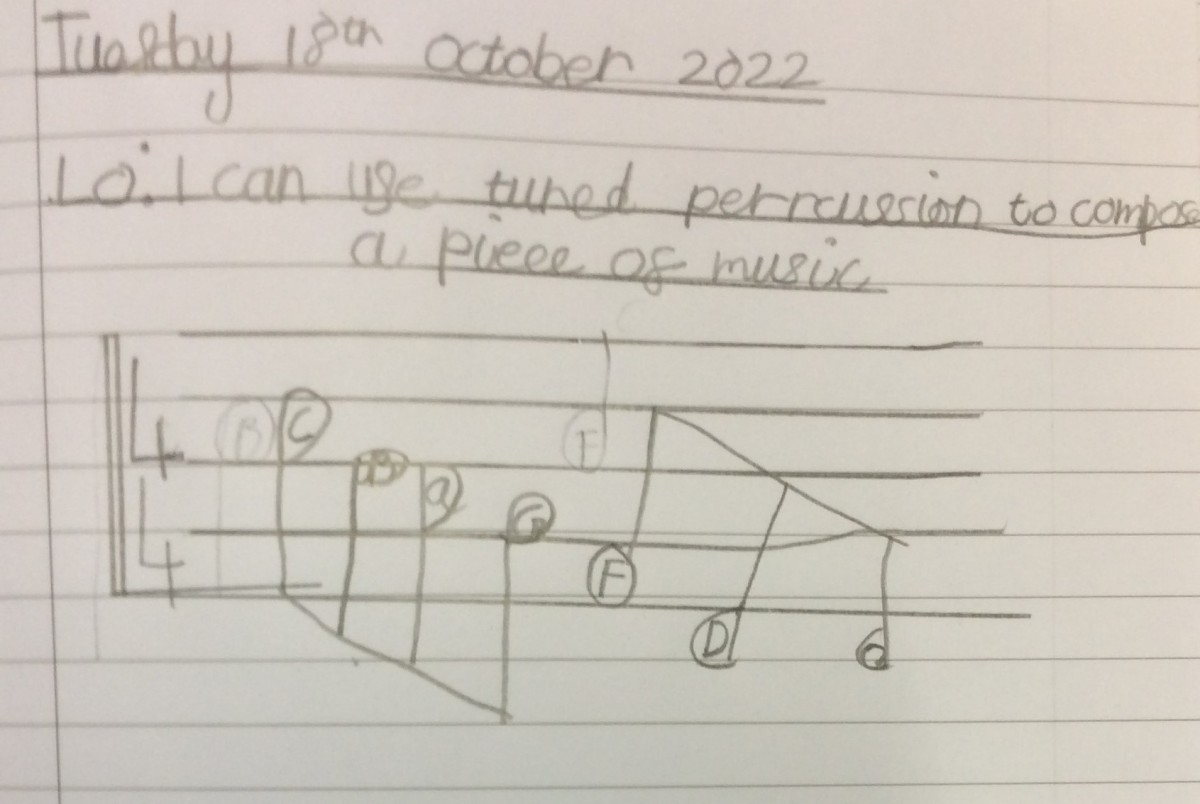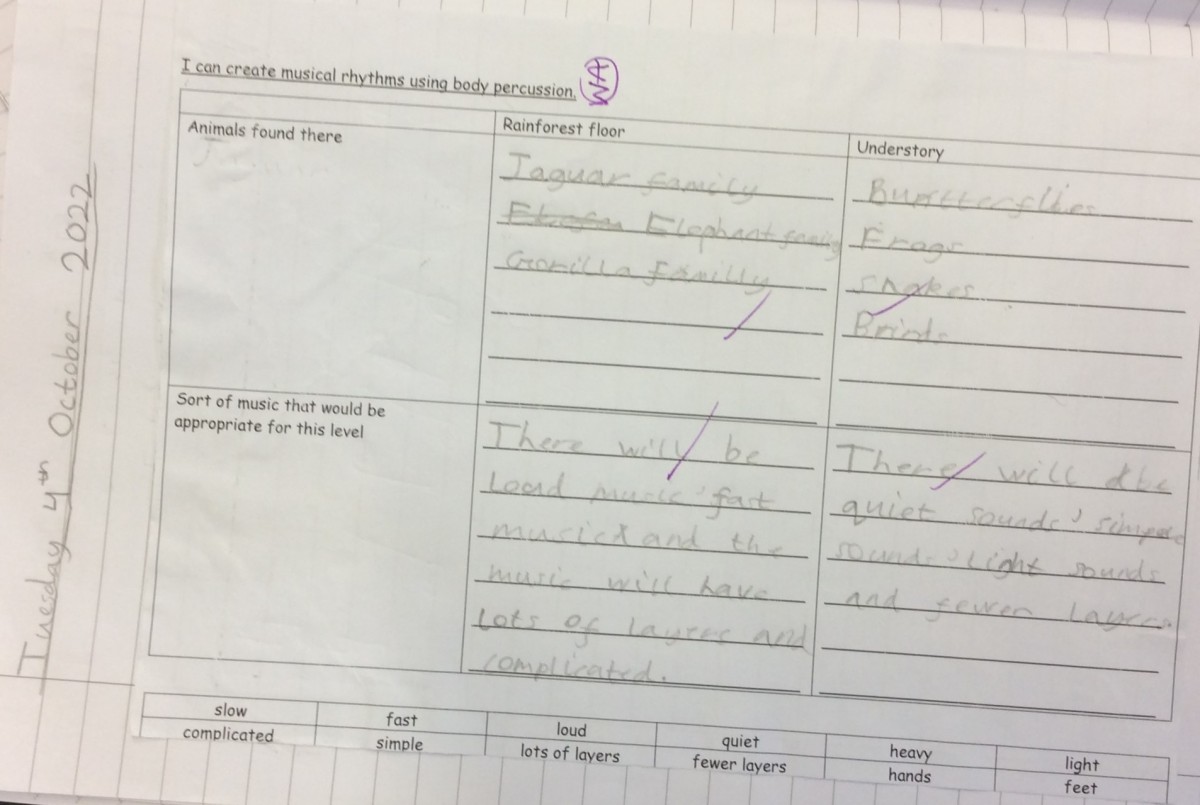 Recorders
Developing upon the learning from year 3, the children in year 4 are continuing their learning on the recorder. The children have been working on their understanding of notation and using this to perform a piece and music.
Year 3 and 4 After School Drumming Club
The children in Lower KS2 have also had the opportunity to attend a drumming after school club this term, given by Music Services for Education. Through this the children have developed their understanding of pulse and rhythm and are beginning to play in time as a group.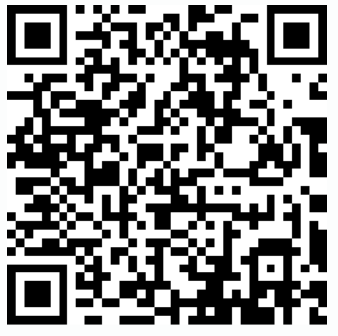 Year 5
– Blues
In Autumn 2 the children in year 5 have been learning about the Blues genre of music. The children have been introduced to this famous genre of music and its history, and have learnt to identify the key features and mood of Blues music and its importance and purpose. They have also been getting to grips with the 12-bar Blues and the Blues scale, and have combined these to create an improvised piece with a familiar, repetitive backing.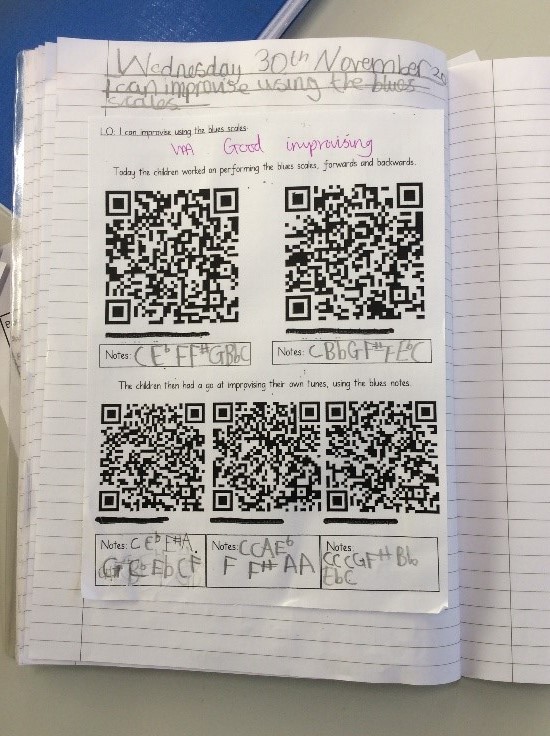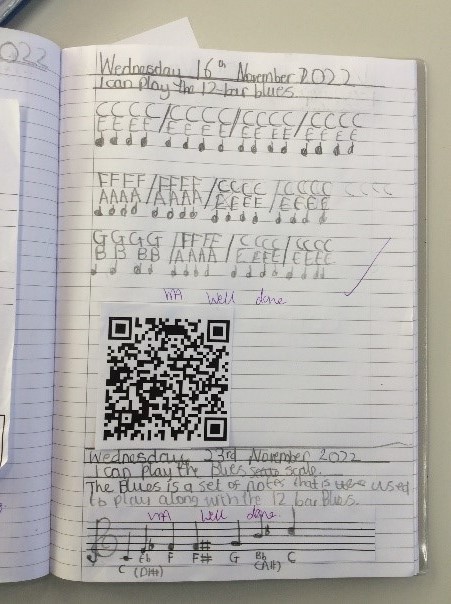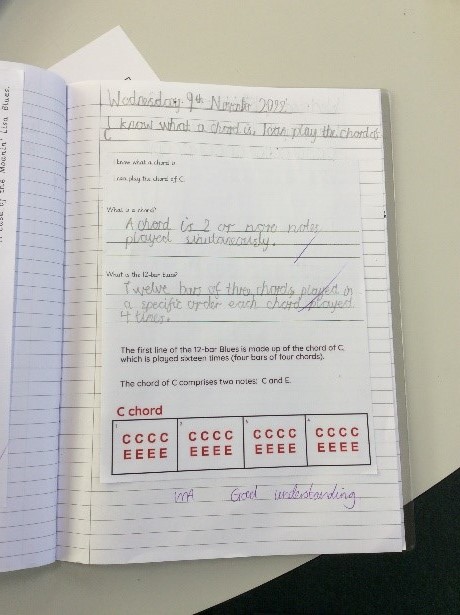 Ancient Egypt: Composition Notation
This term in year 5, the children have begun to look at composition and notation using the theme of Ancient Egypt as a stimulus. The children sung in time with other people and a backing track, following lyrics as they did this. They started to follow a tune. Using their prior knowledge from year 4 the children confidently recognised note names and note length. To end this topic, the children worked as part of a group to compose a piece of music in a particular style and then performed this.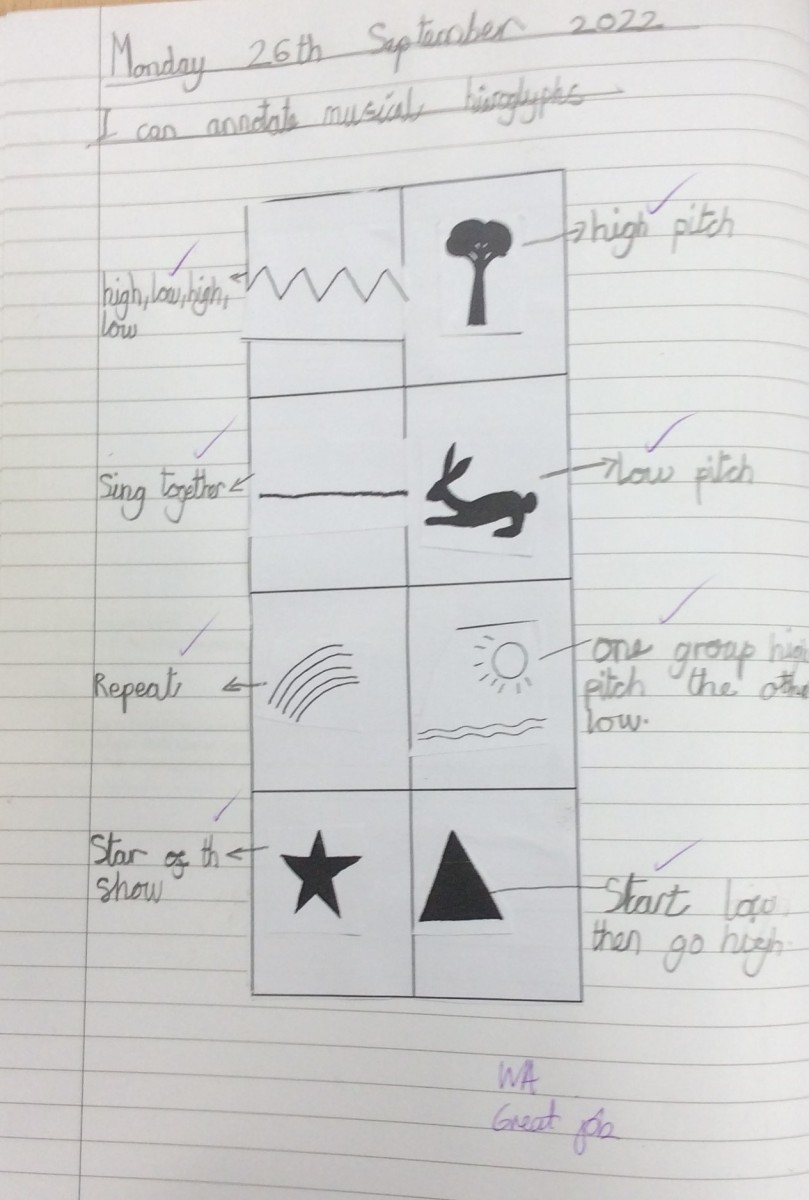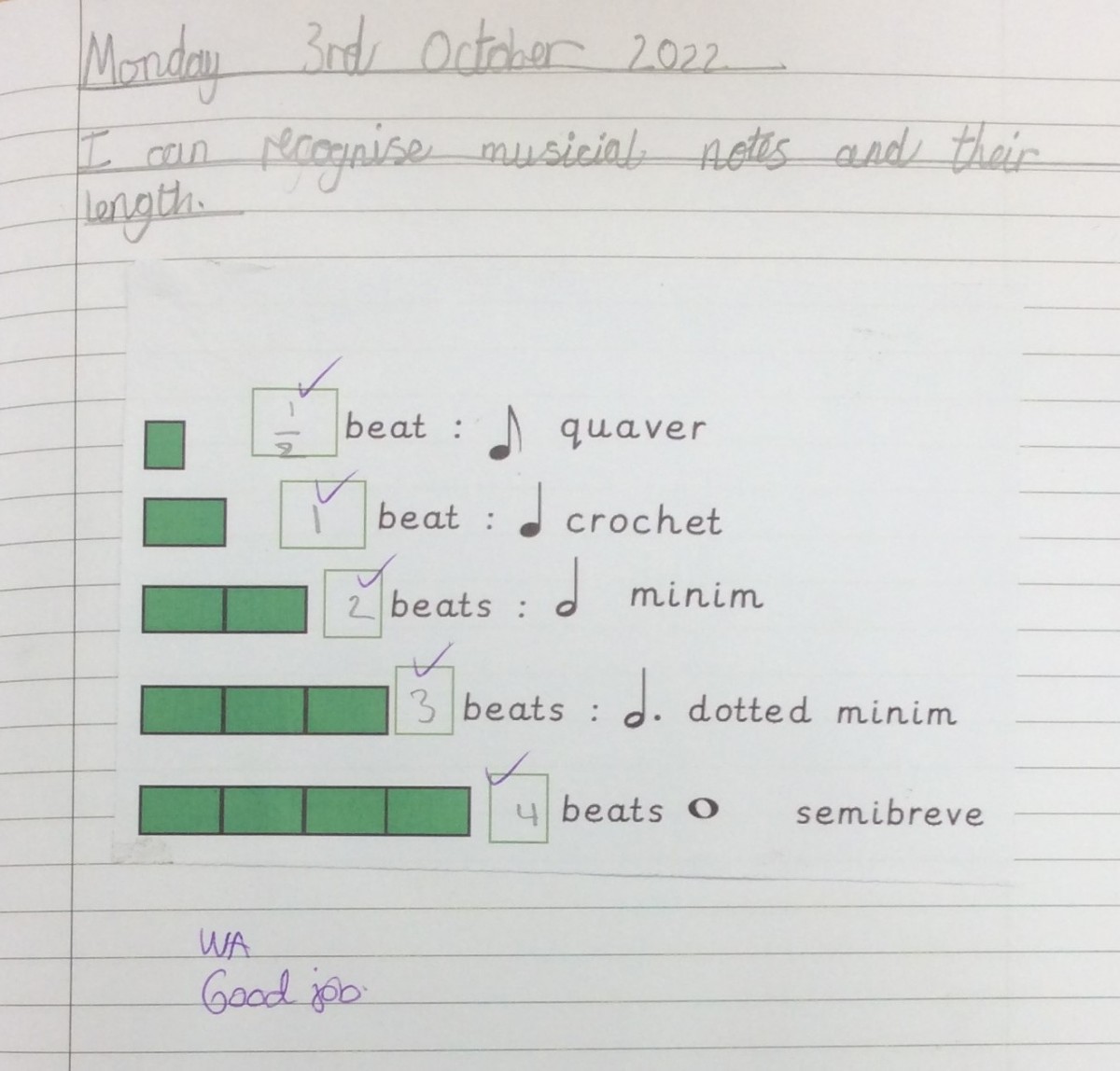 Welsh National Opera
In year 5 the children have also begun their project with the Welsh National Opera. Through this the children have been introduced to a wide range of musical genres and are starting to develop their singing skills in preparation to create their own opera performance.
Year 6
Dynamics, pitch and texture: Fingal's Cave
This half term in year 6, children have been appraising the work of Mendelssohn and further developing the skills of improvisation and composition. They have engaged in discussions about the sounds of an orchestral piece, taken the role of conductor or followed a conductor and have created a graphic score to represent sounds.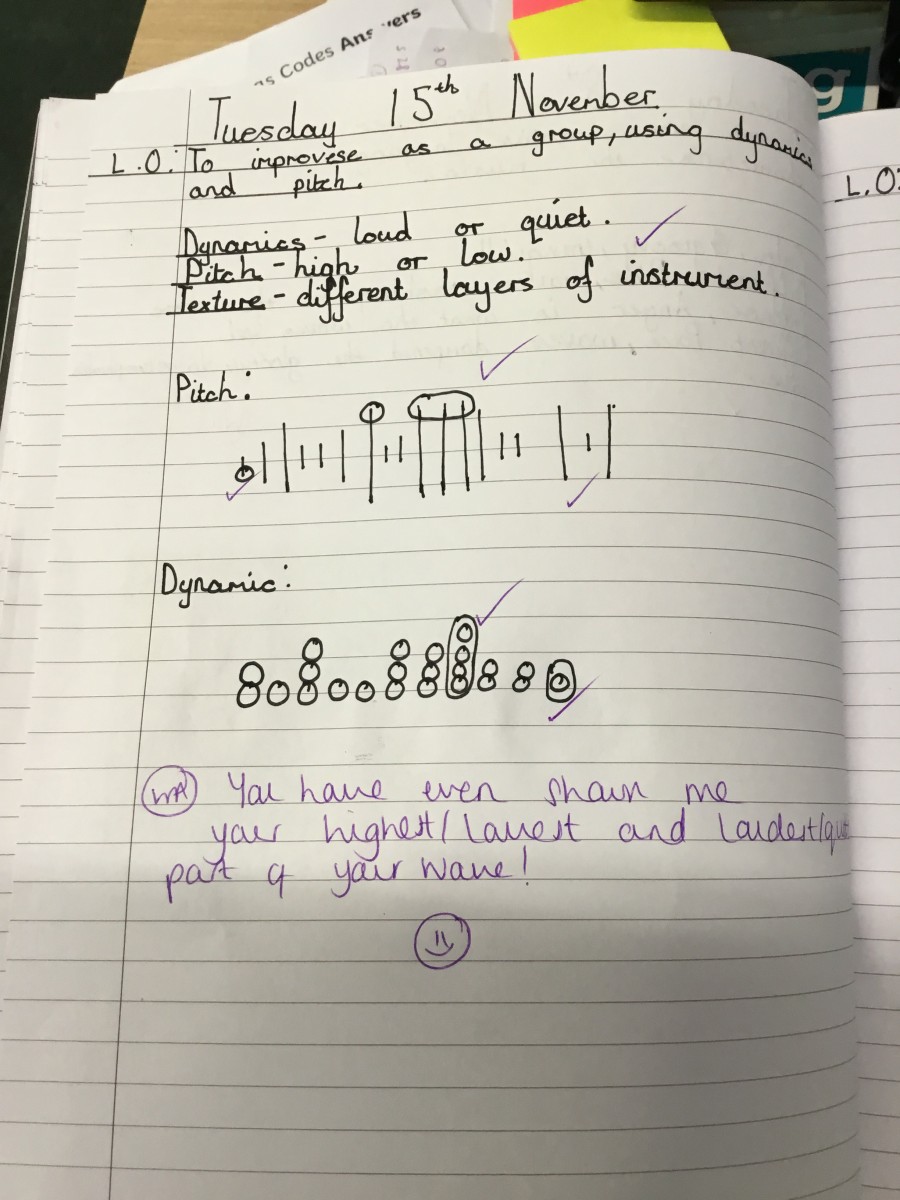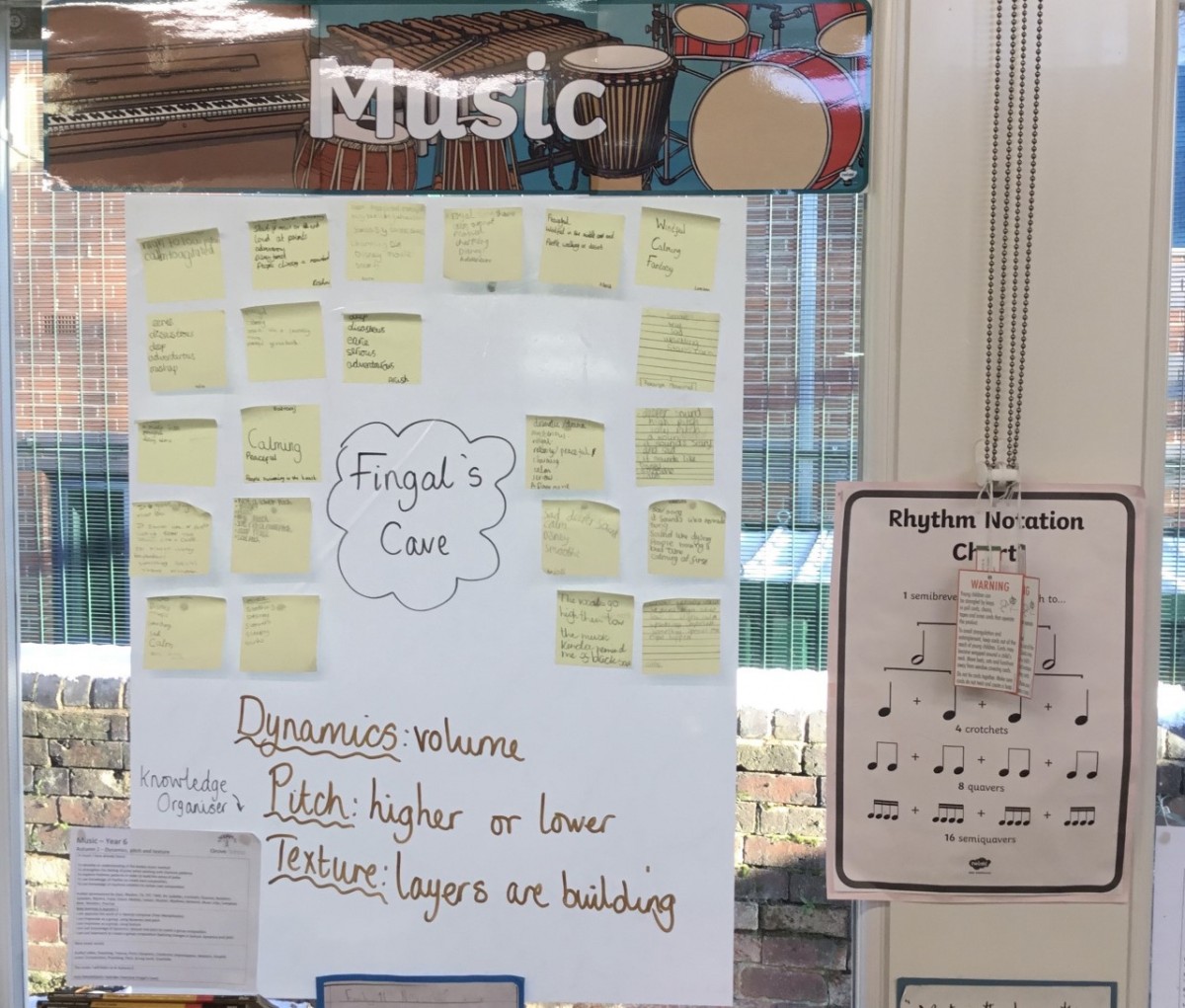 Advanced Rhythms
In Autumn 1, the children in year 6 have been looking at advanced rhythms and the work of Zoltan Kodaly. The children can give a definition of what rhythm is as well as say and clap a variety of rhythms. They can talk about the difference between pulse and rhythm. The children are also beginning to notate rhythm and use this to create their own composition.