Sports Hall Development
On Tuesday 17th December we held the official opening of our sports hall. Governors, neighbours and parents were all invited to see our brand new sports hall. Each year group produced a display showcasing their amazing curriculum work and students from each year group were on hand to talk about their work and answer any questions.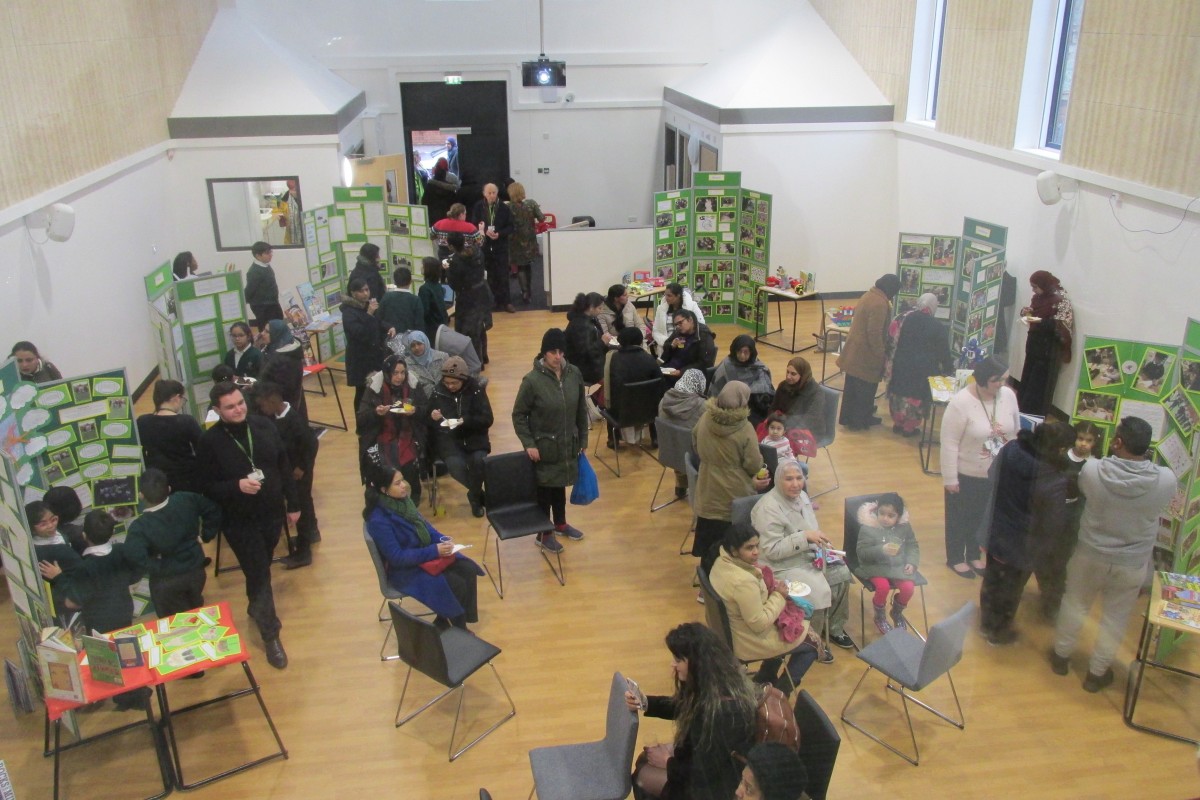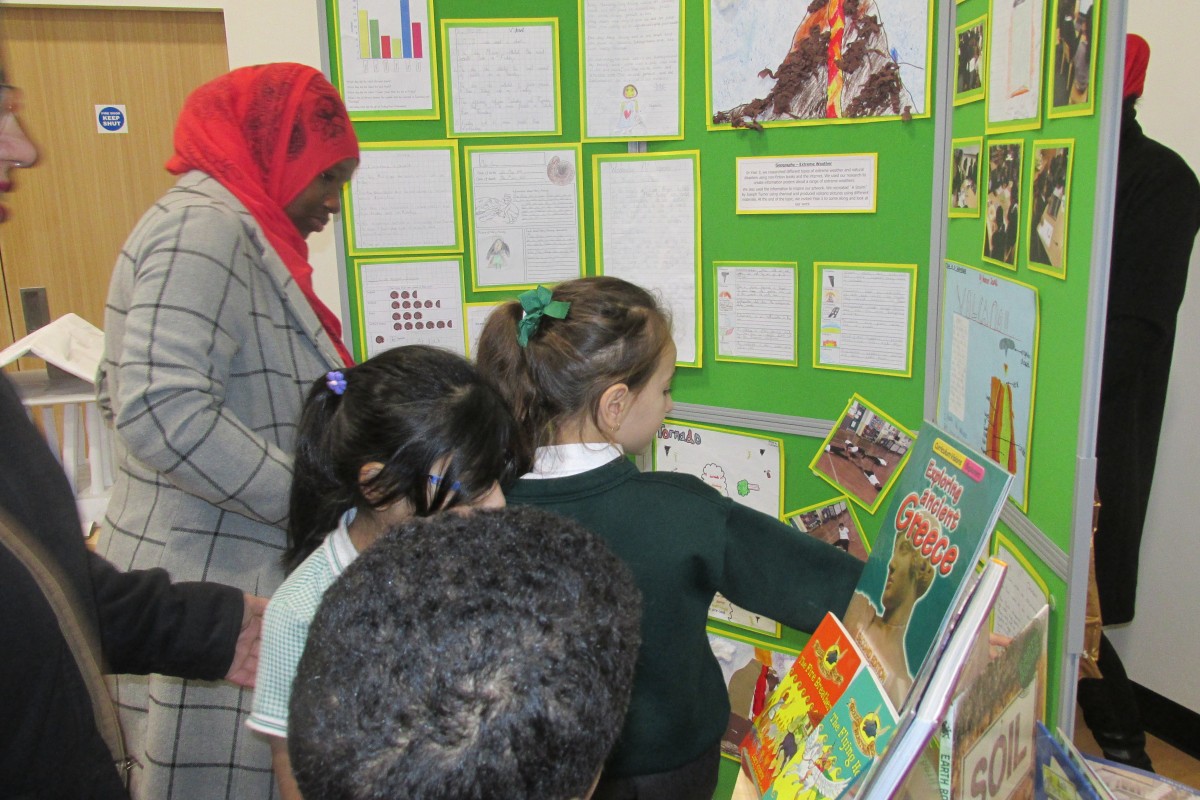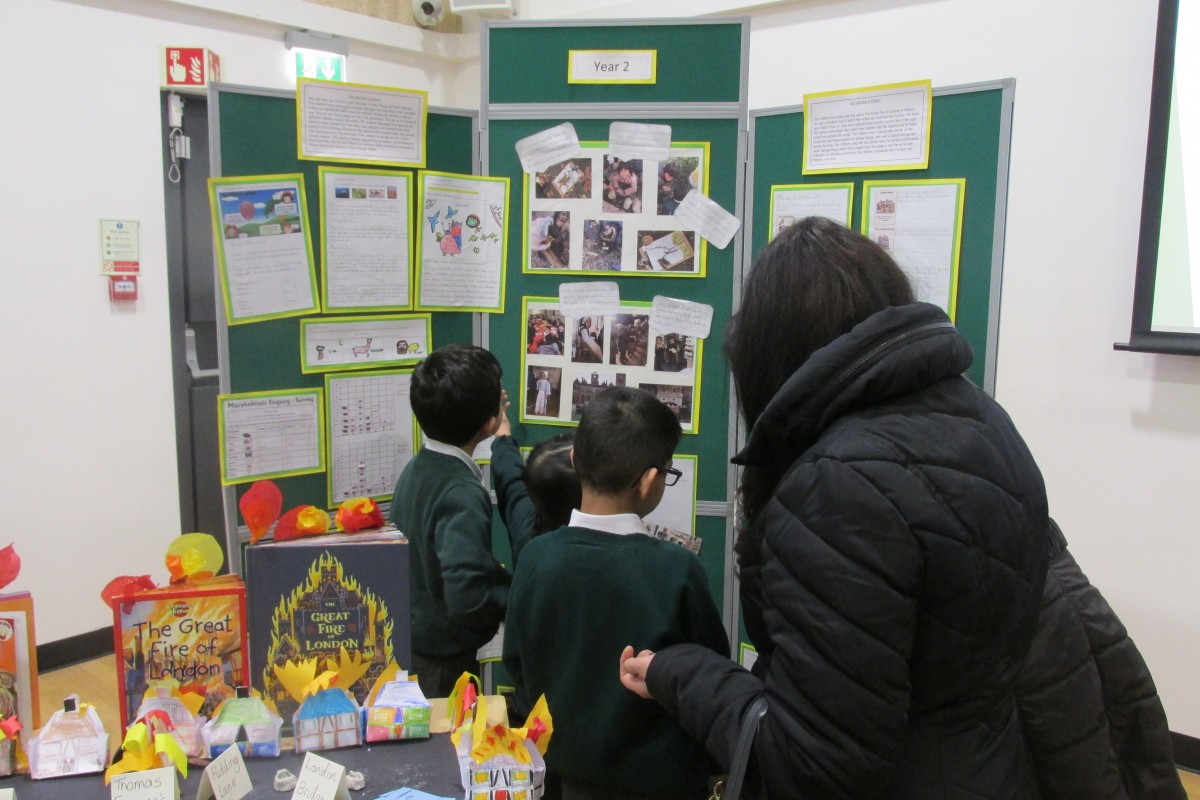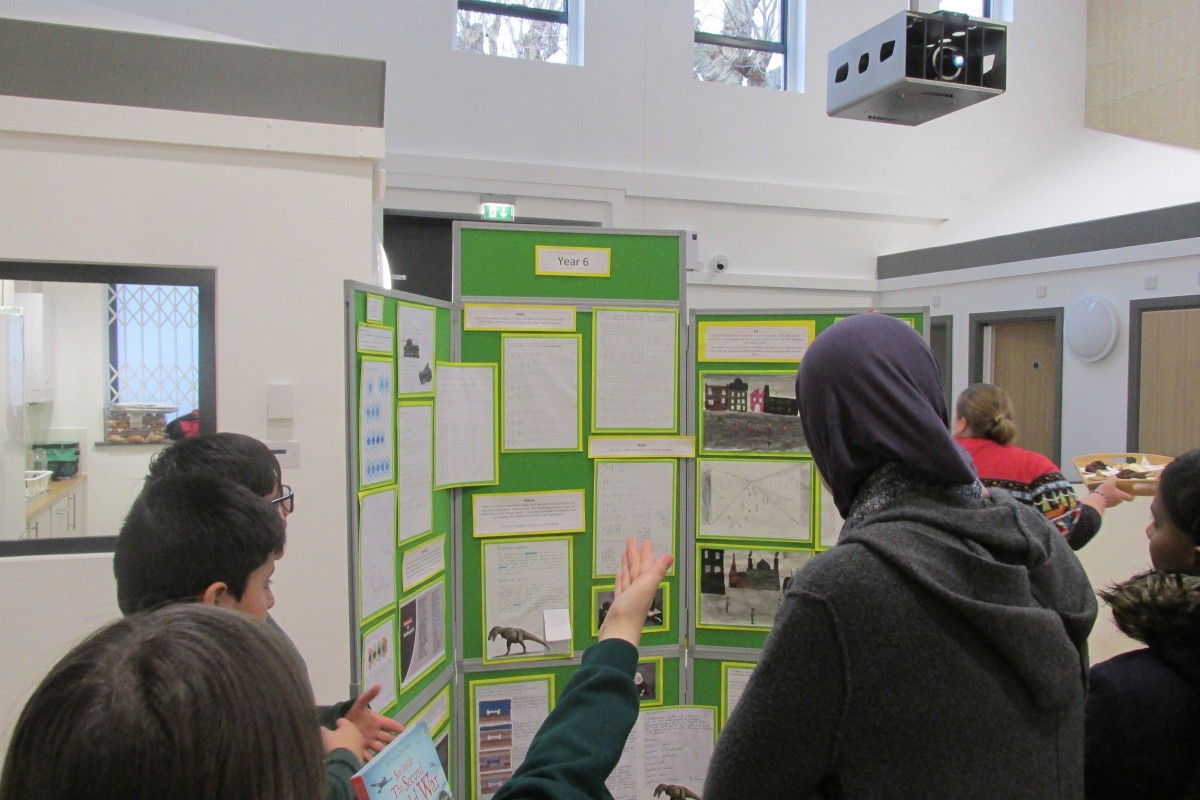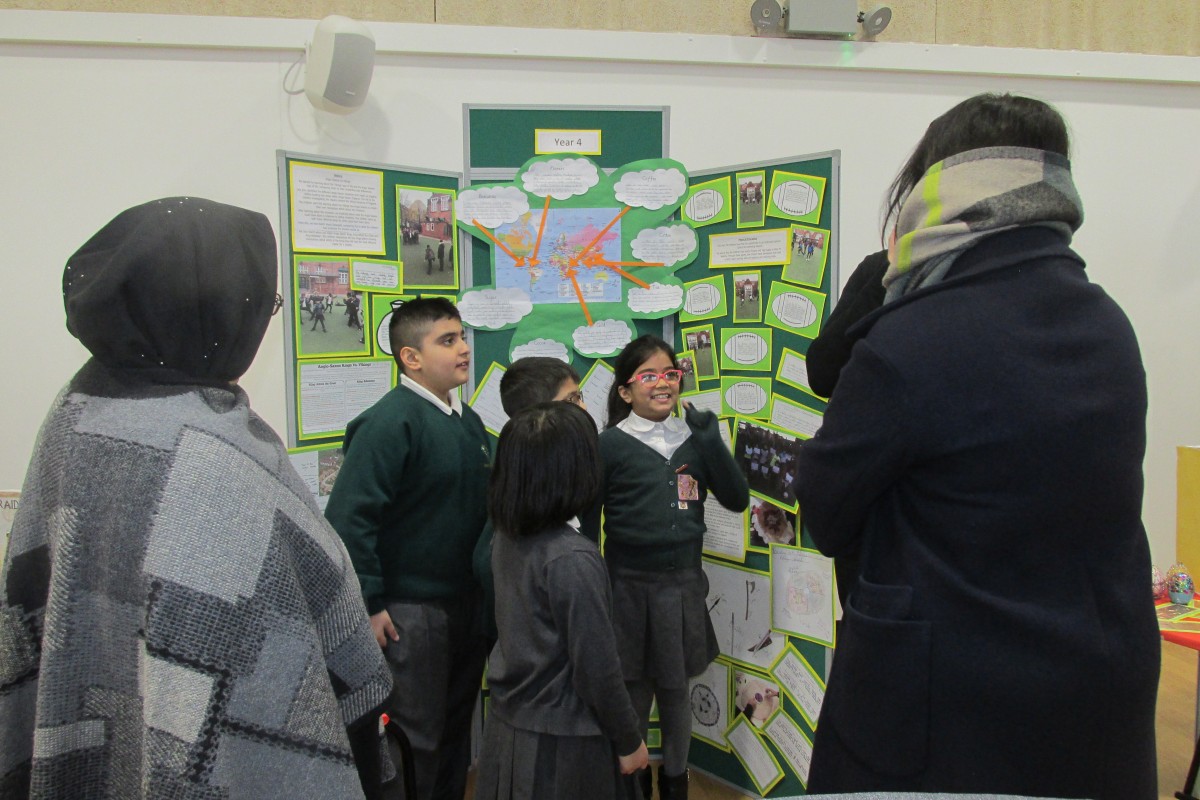 Guests were also invited upstairs in the sports hall to see our amazing quiet reading room.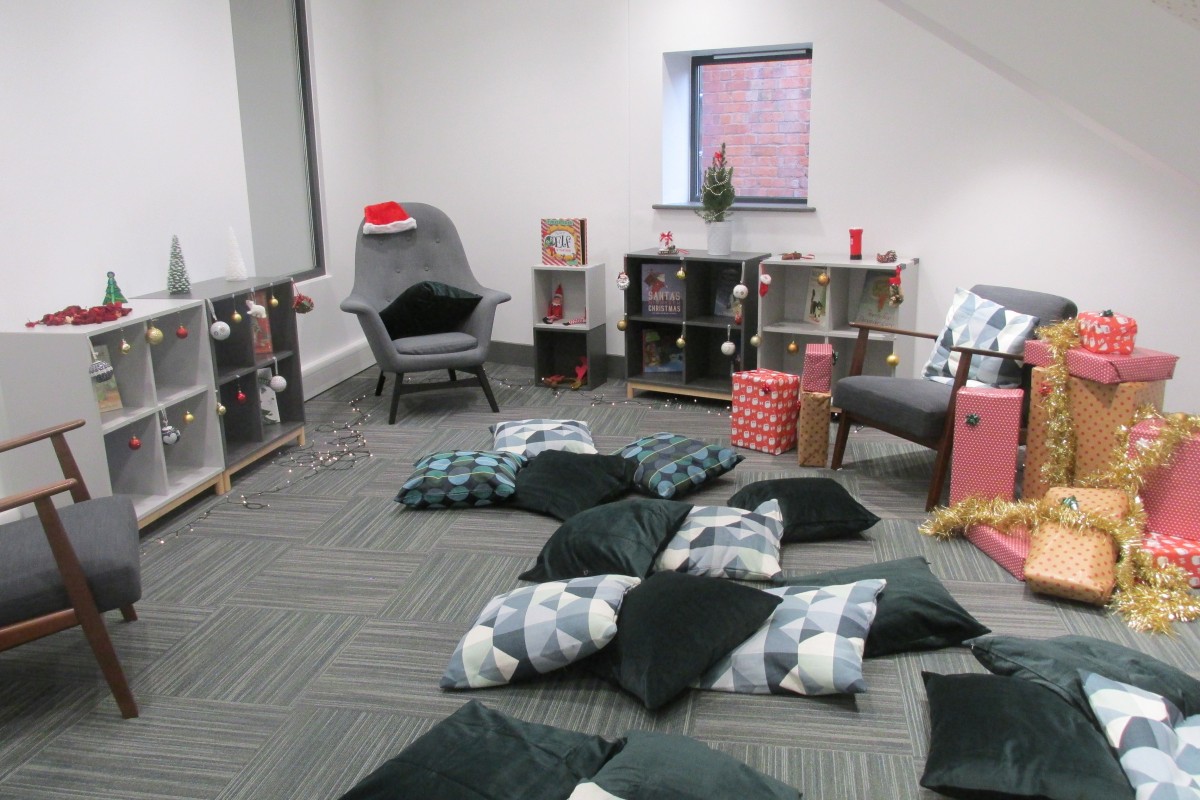 Exciting News! October 2019 - Our new sports hall is finished!
Our brand new sports hall has been finished and today, Wednesday 9th October, year 1 and year 2 were the first pupils to use the hall. We had an assembly in there and all the children were delighted to be able to see inside the new sports hall. They all loved it!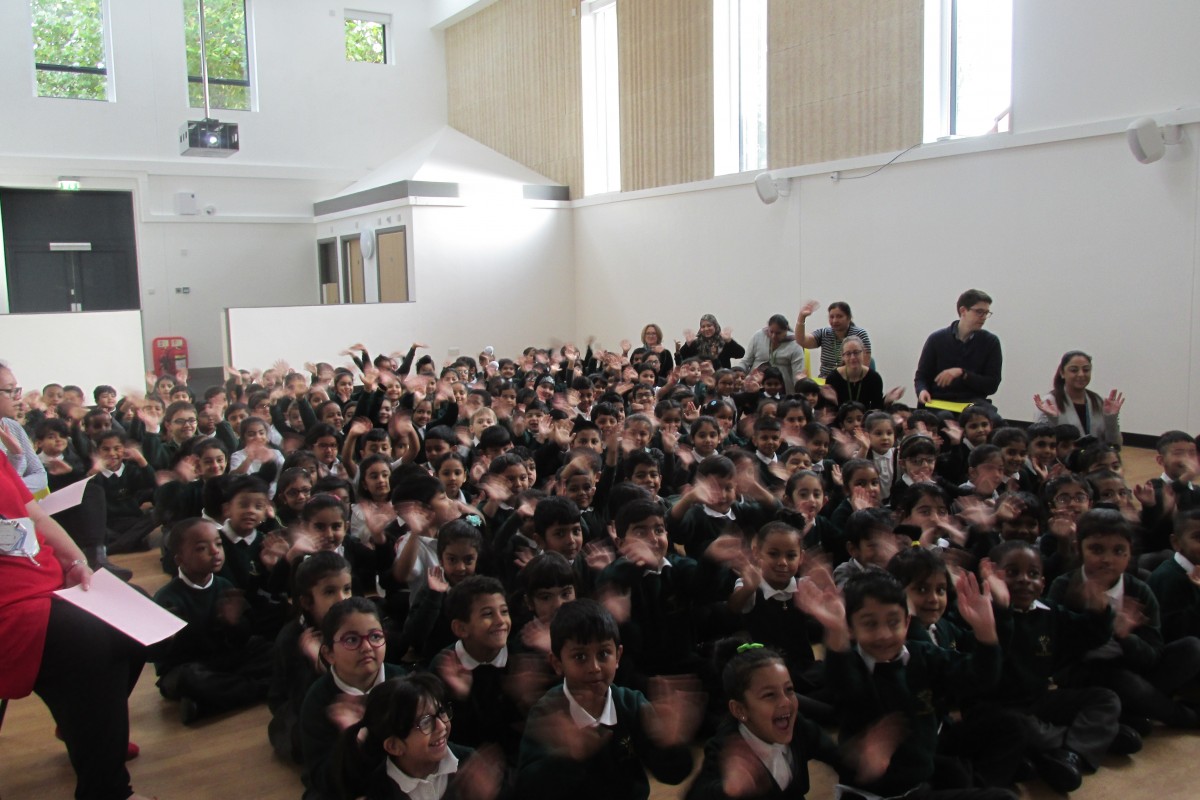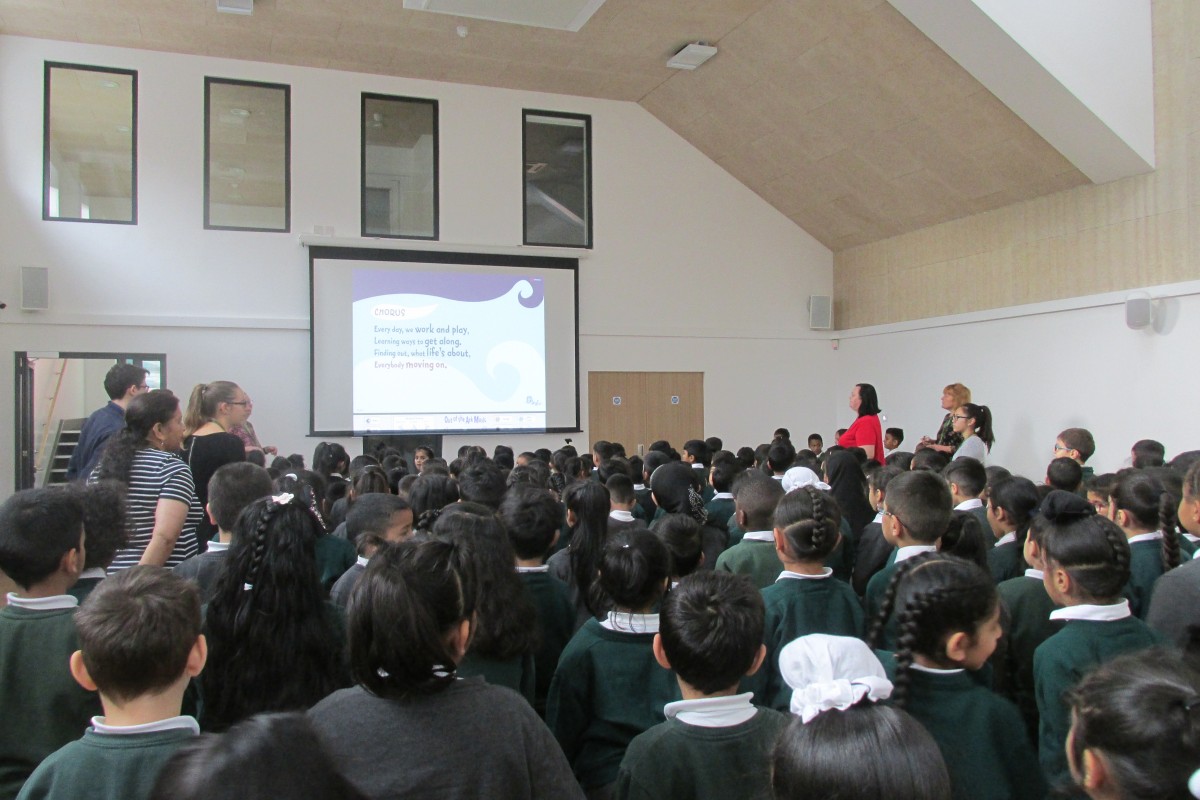 Our new sports hall is underway. On this page we will be sharing some photographs of the building work as it progresses.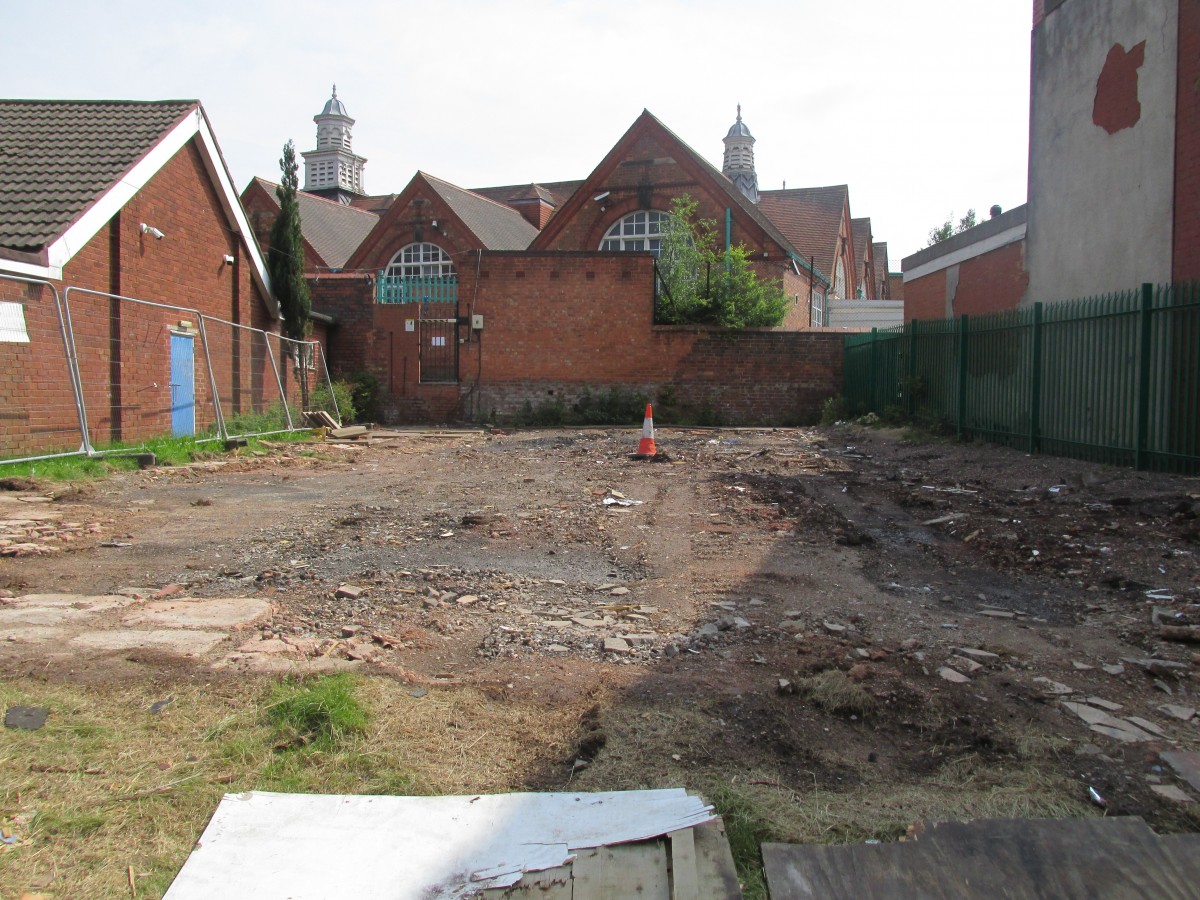 May 2018 - The old hut has been demolished and cleared away.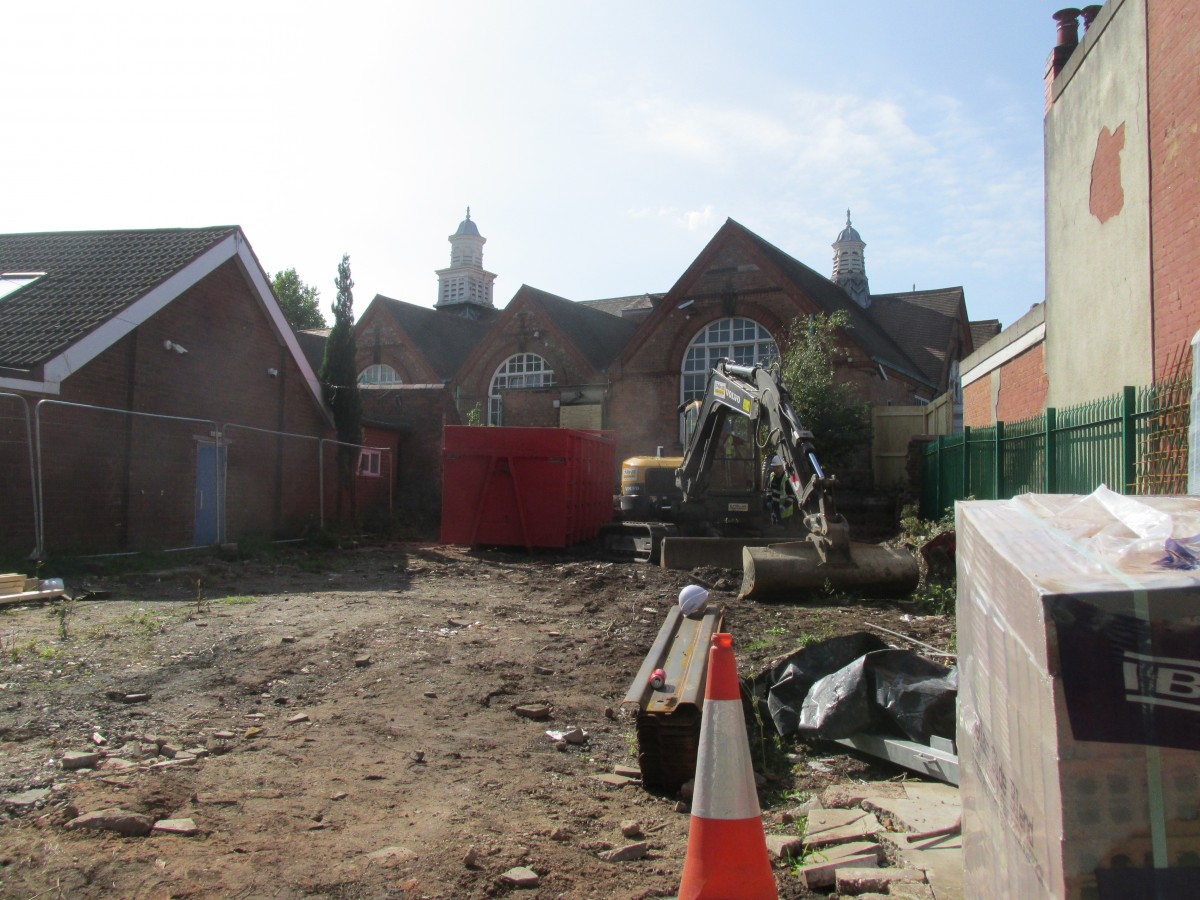 6th September 2018 - The diggers are starting to prepare the ground for building.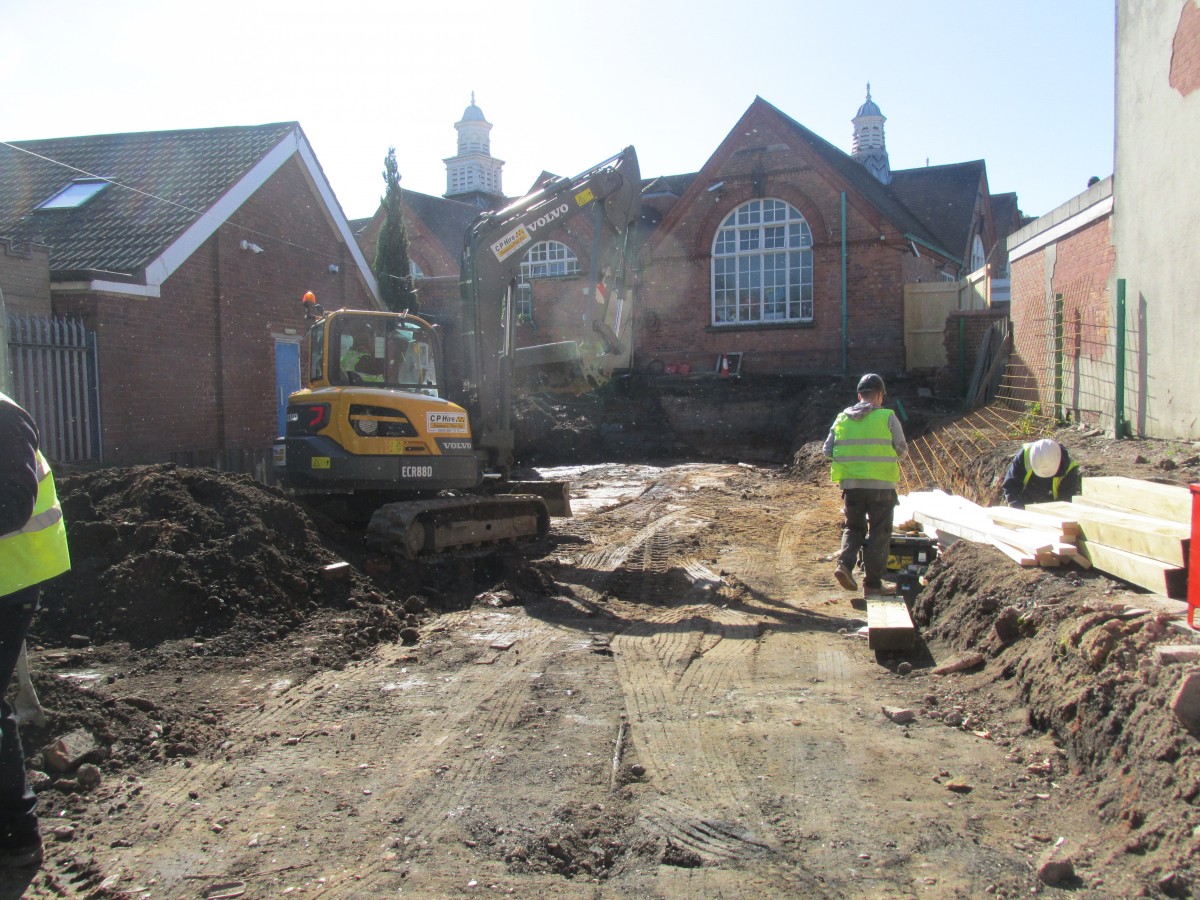 26th September 2018 - The ground has been dug out and the brick wall at the end has been removed.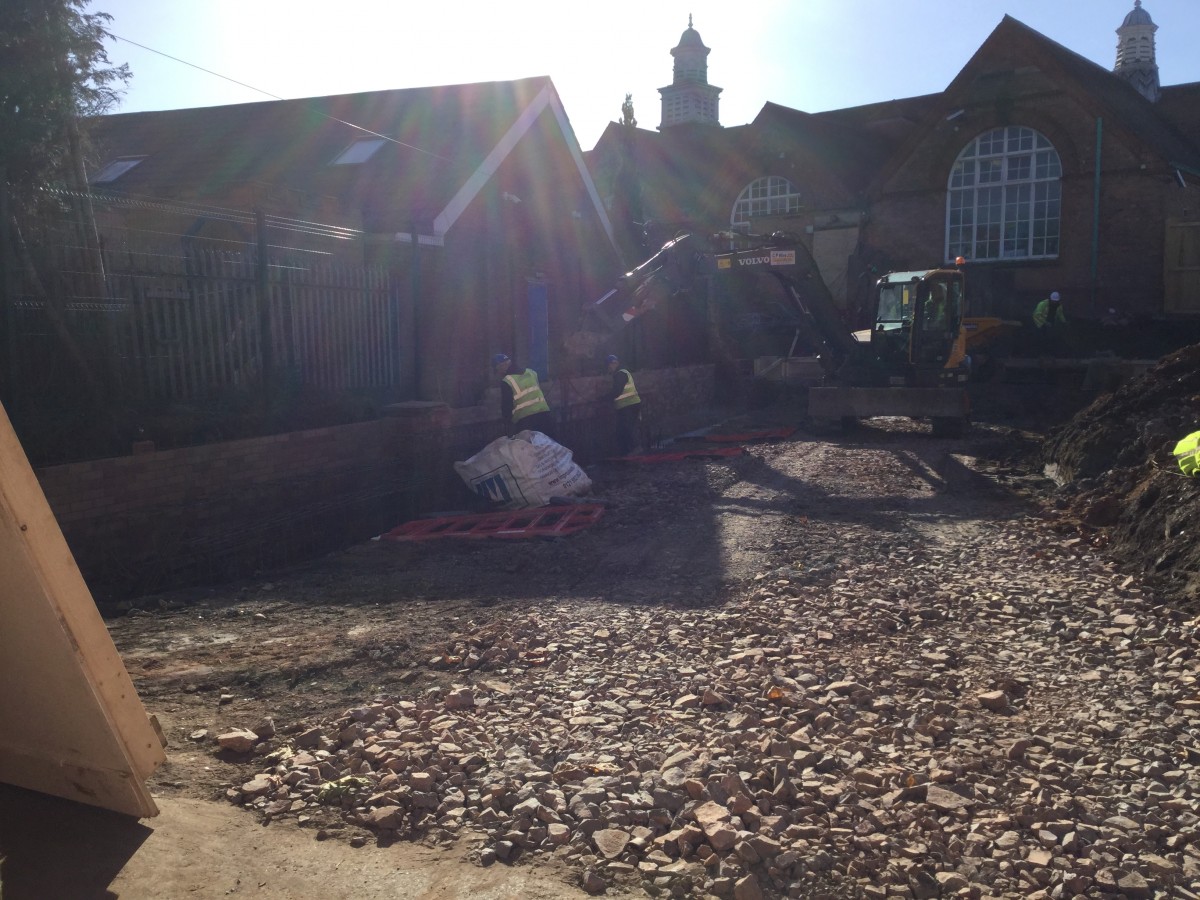 October 2018 - The ground has been levelled and a brick wall around the perimeter has started being built.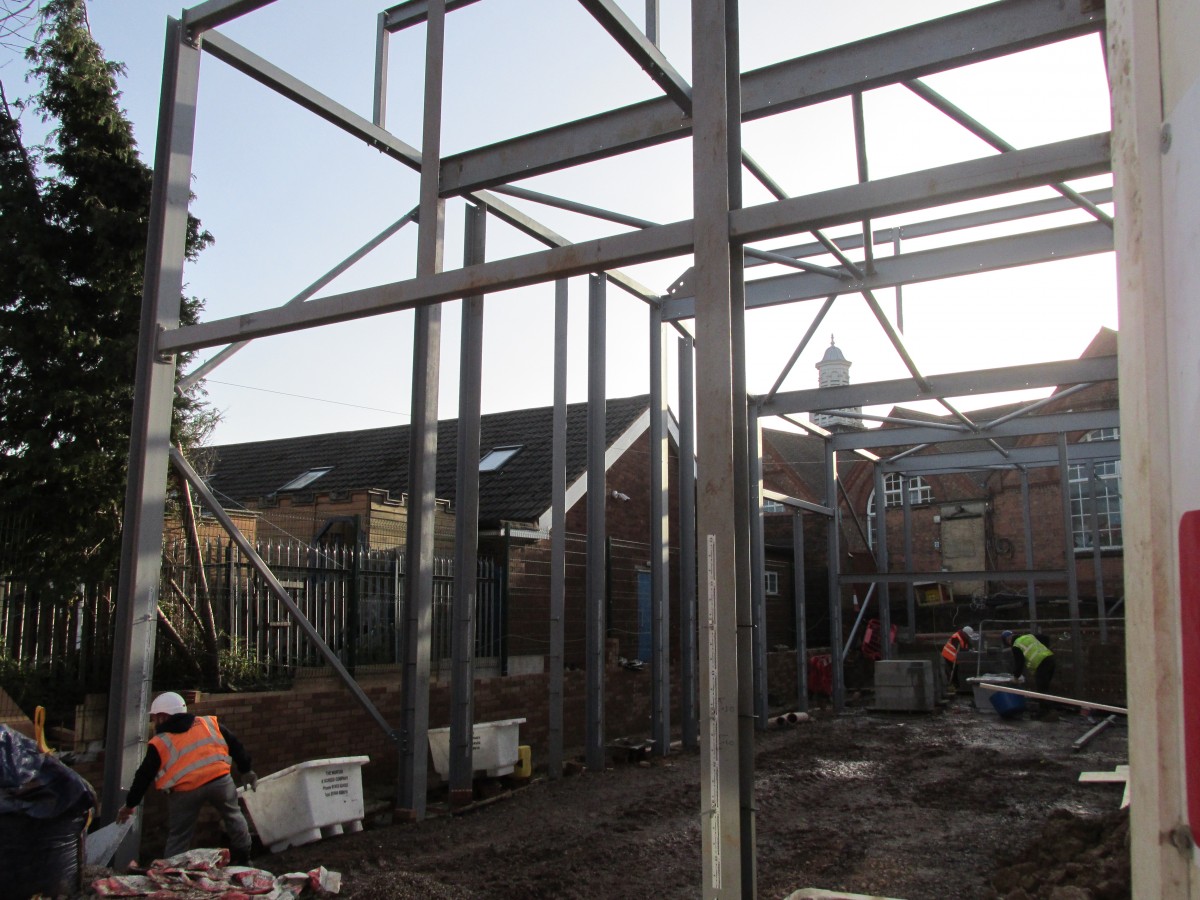 December 2018 - The main steel frame of the new building has been put up.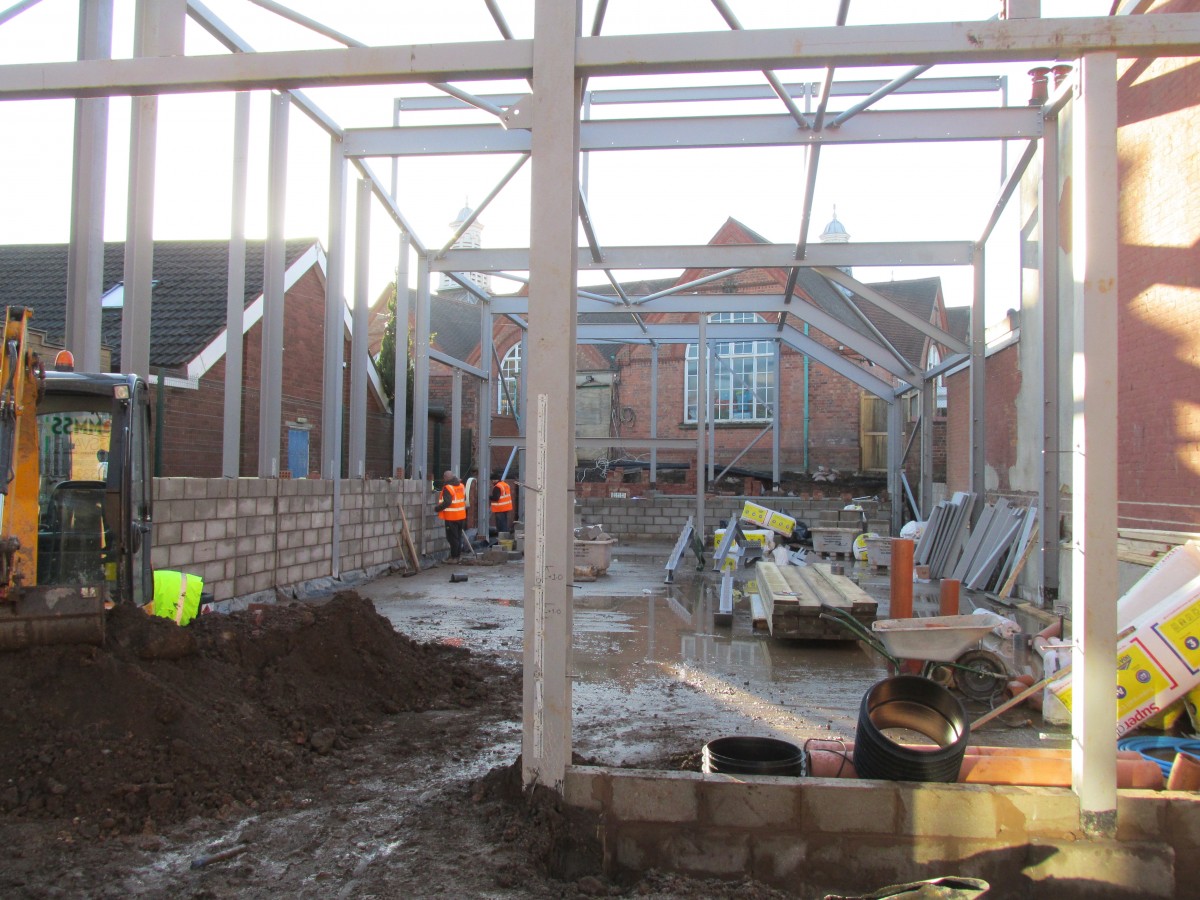 January 2019 - The concrete base has been laid and the brickwork has started on the walls.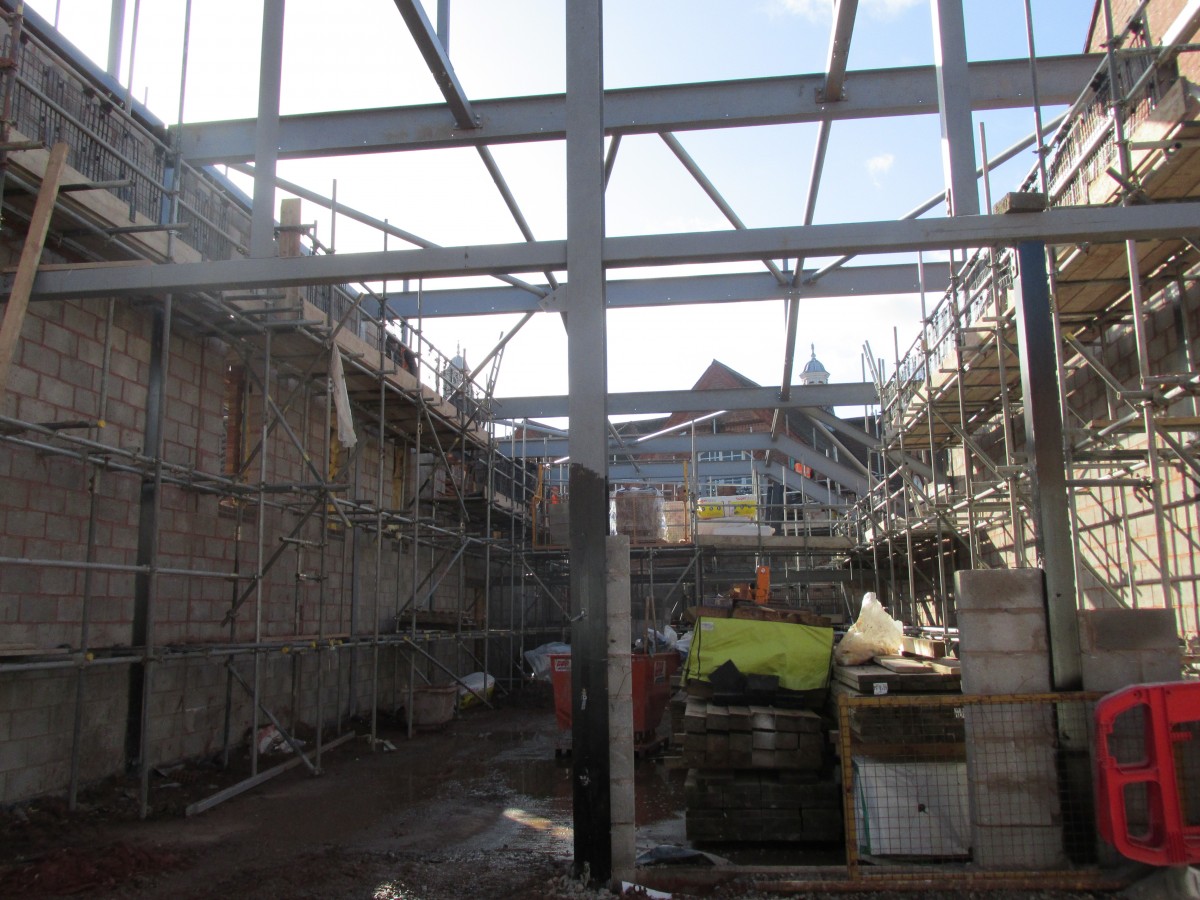 February 2019 - The side walls are up.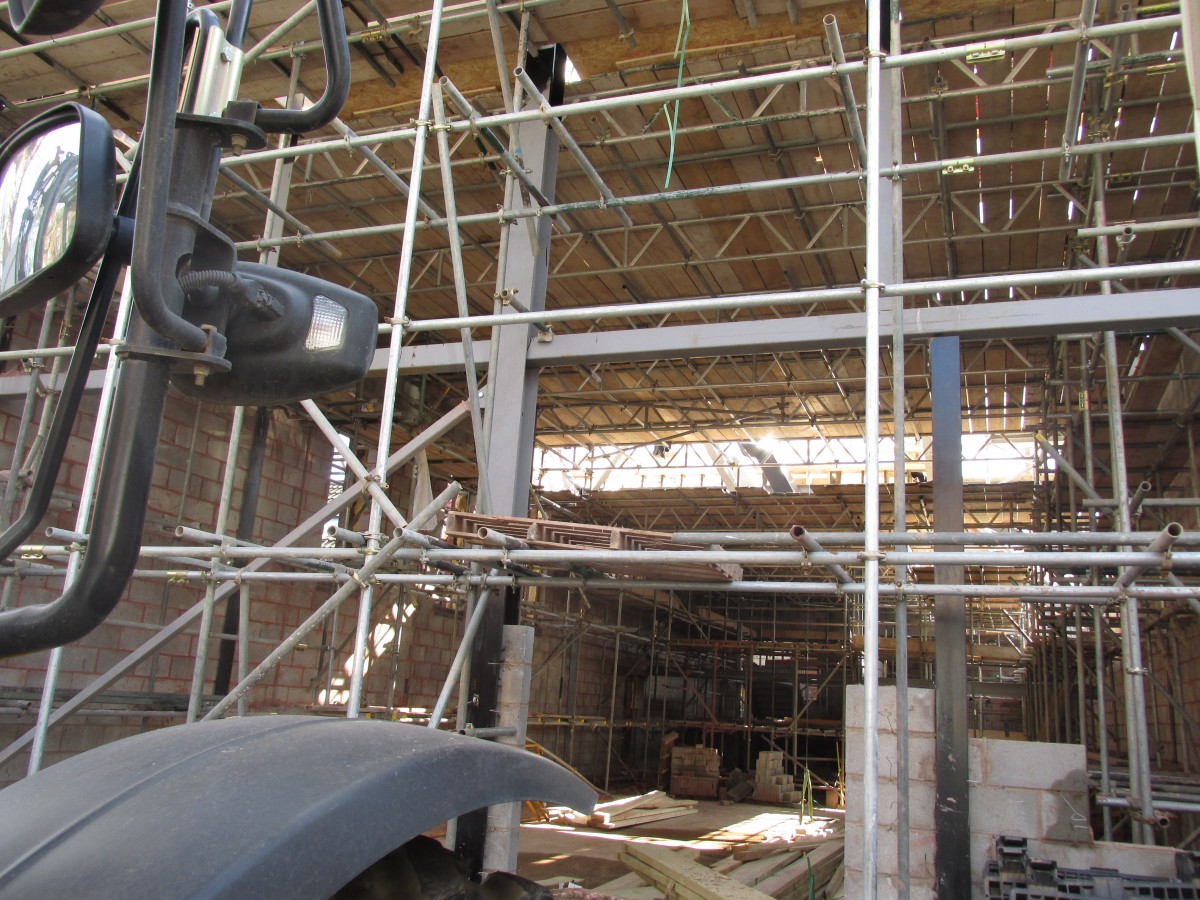 March 2019 - A staircase can be seen at the far end of the hall.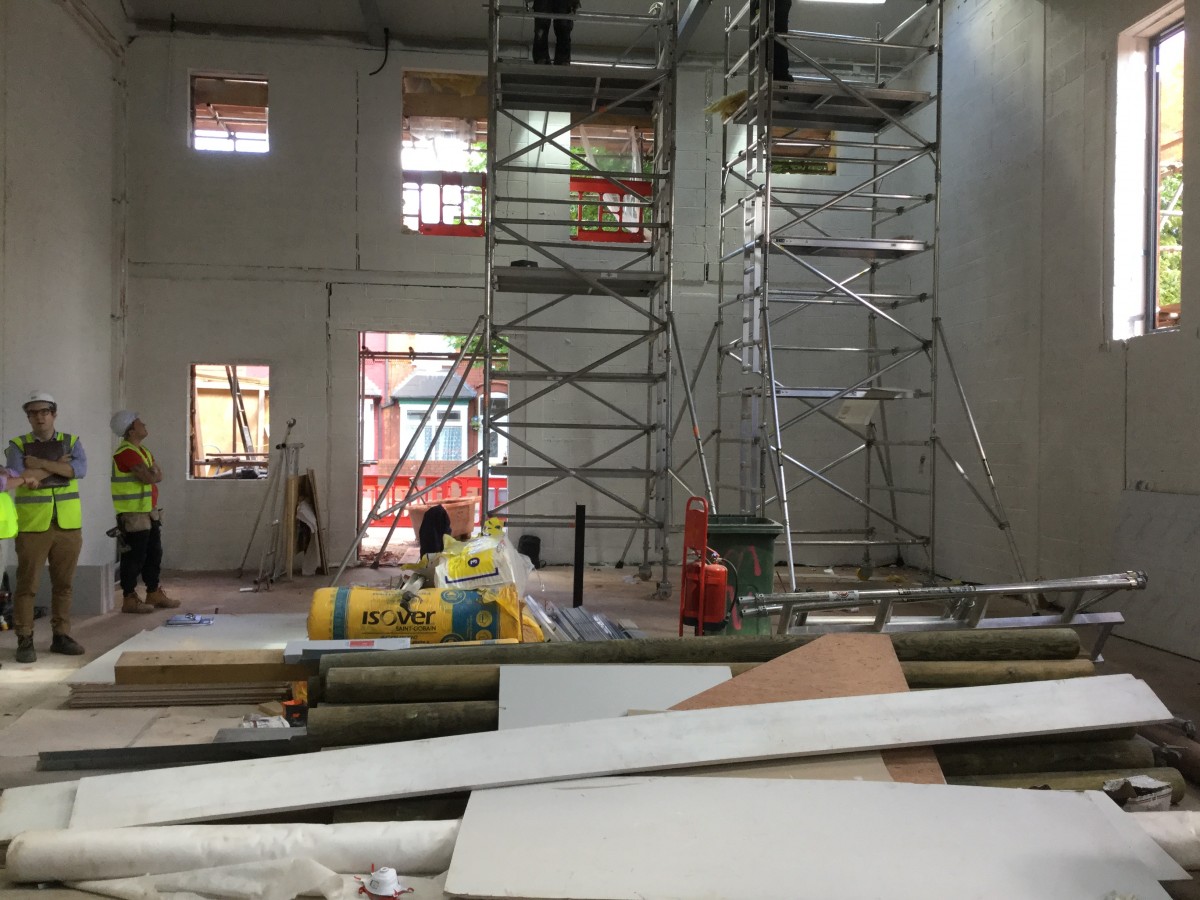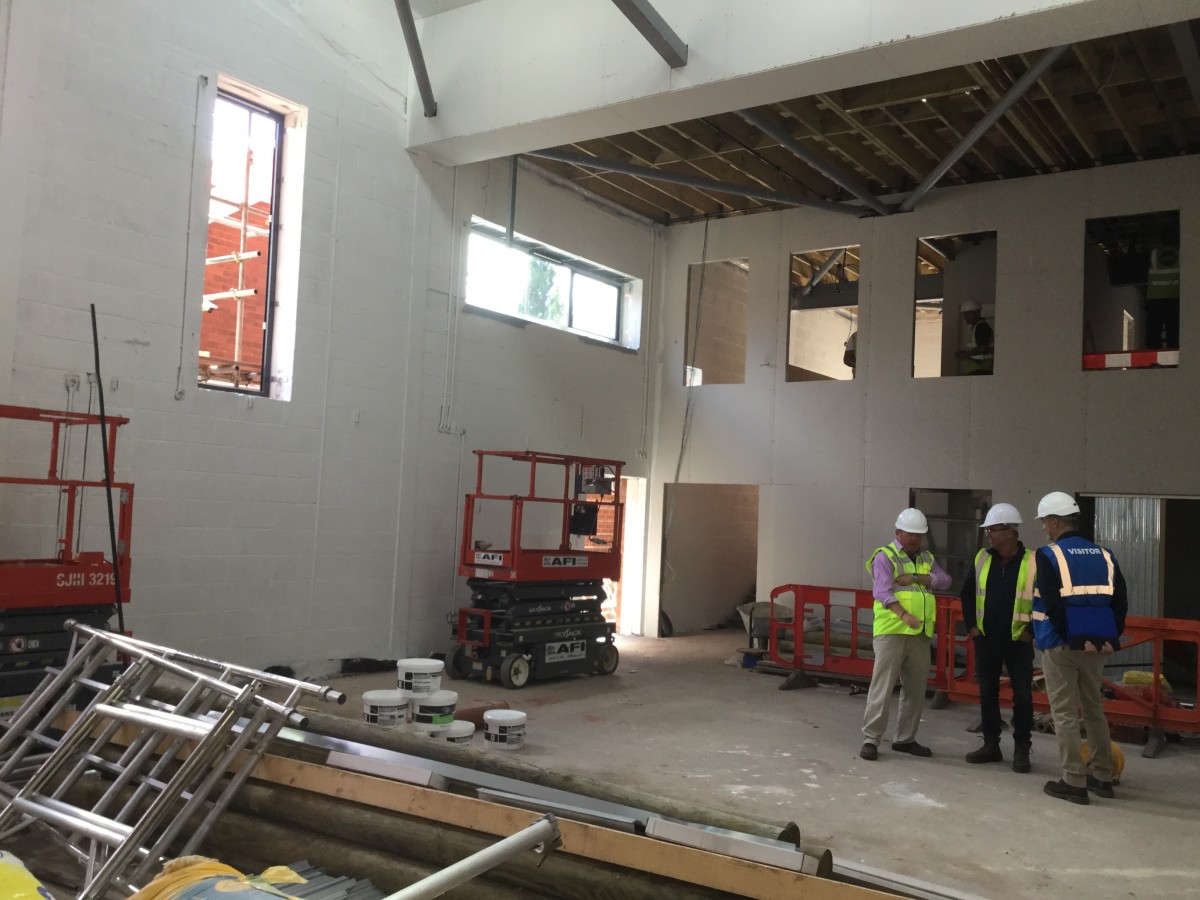 July 2019 - Lots of work has now started on the inside of the new sports hall.