Science at Grove
Autumn 1 2022
EYFS
In Reception and Nursery, the children have been exploring the season through exciting Autumn walks, where they have enjoyed collecting signs of Autumn in their 'treasure boxes'. These have been used to create artwork (based on Autumn leaves), to explore further with magnifying glasses and to support with their counting. The children have also enjoyed taking part in some exciting experiments to find out about their senses: their favourite was using their sense of smell to predict different flavours of crisps. The children have amazed their teachers as they are already beginning to say 'why' in their predictions. They have thoroughly enjoyed their work with the school gardener: hunting for minibeasts and planting bulbs which they will revisit in the Spring term.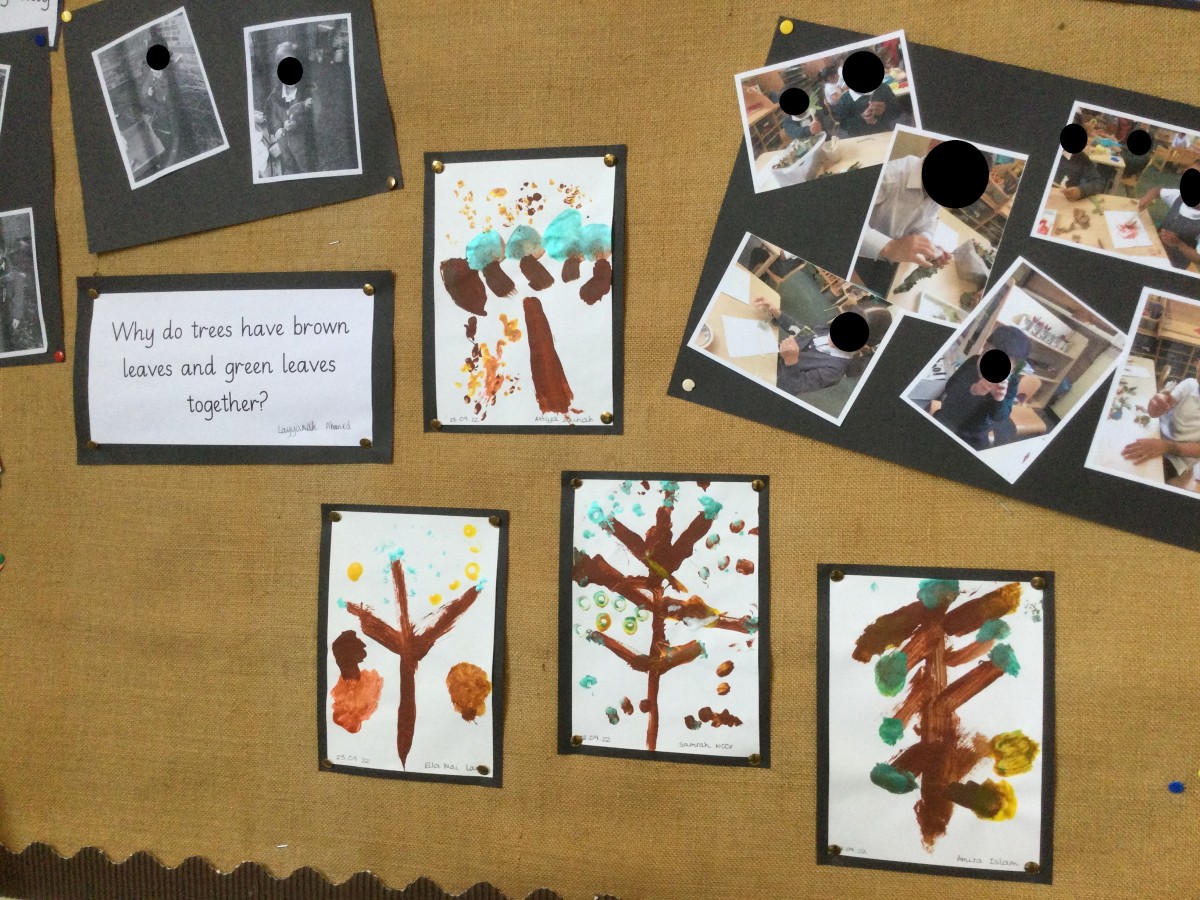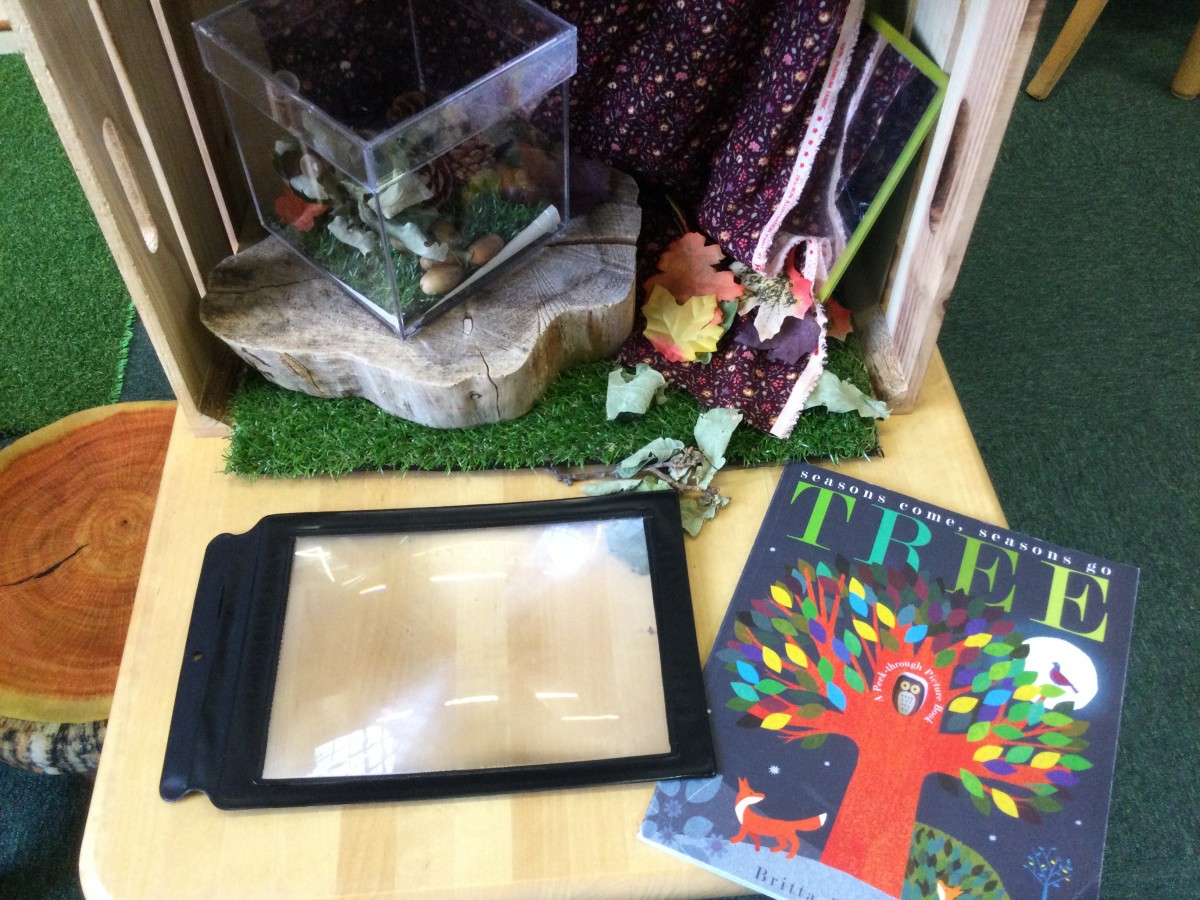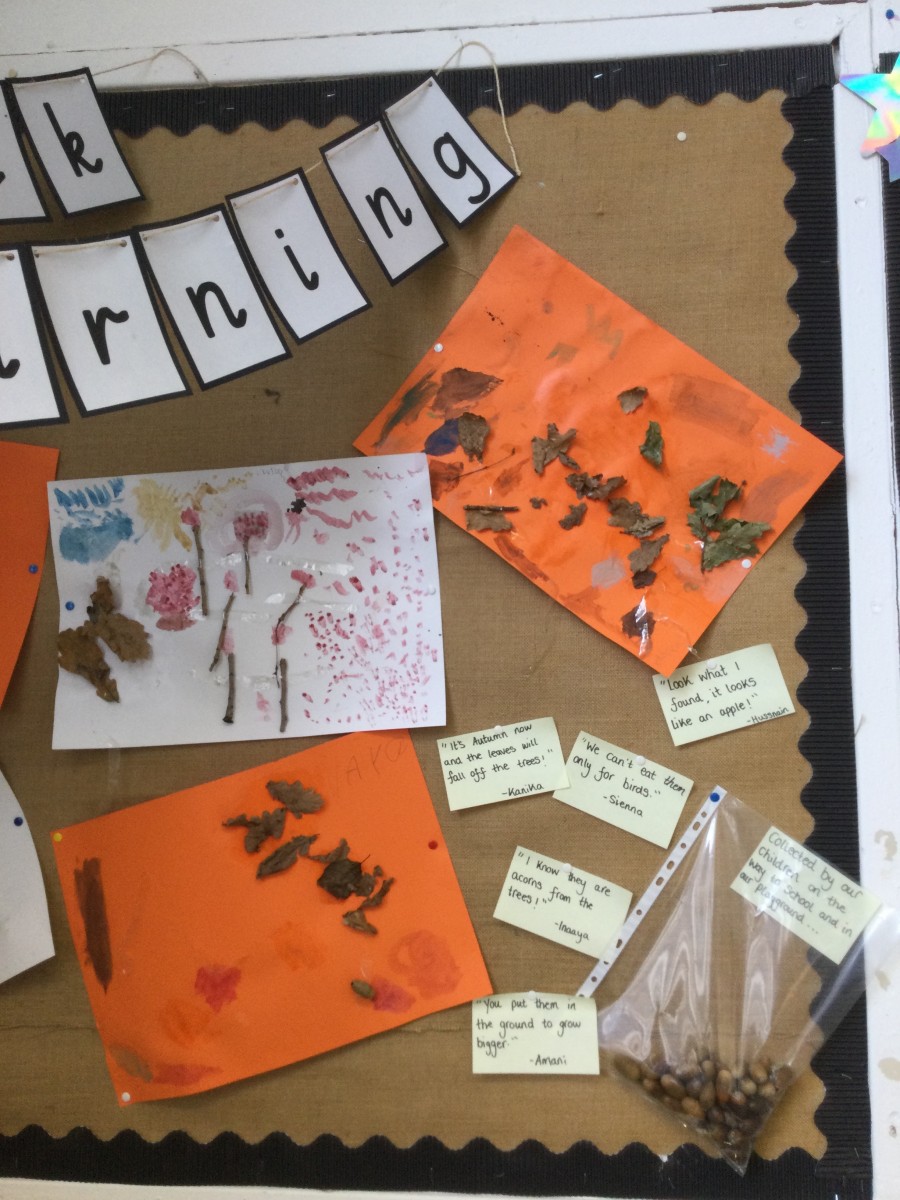 Scan the QR code below to hear Marley talk about his Autumn discoveries.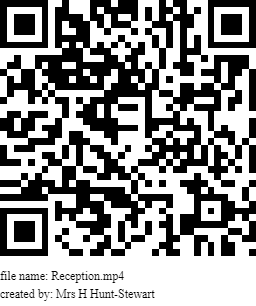 Year 2
What's in your habitat?
Year 2 have been learning about habitats this term. They have enjoyed exploring different microhabitats, predicting what minibeasts they thought they might see, and why.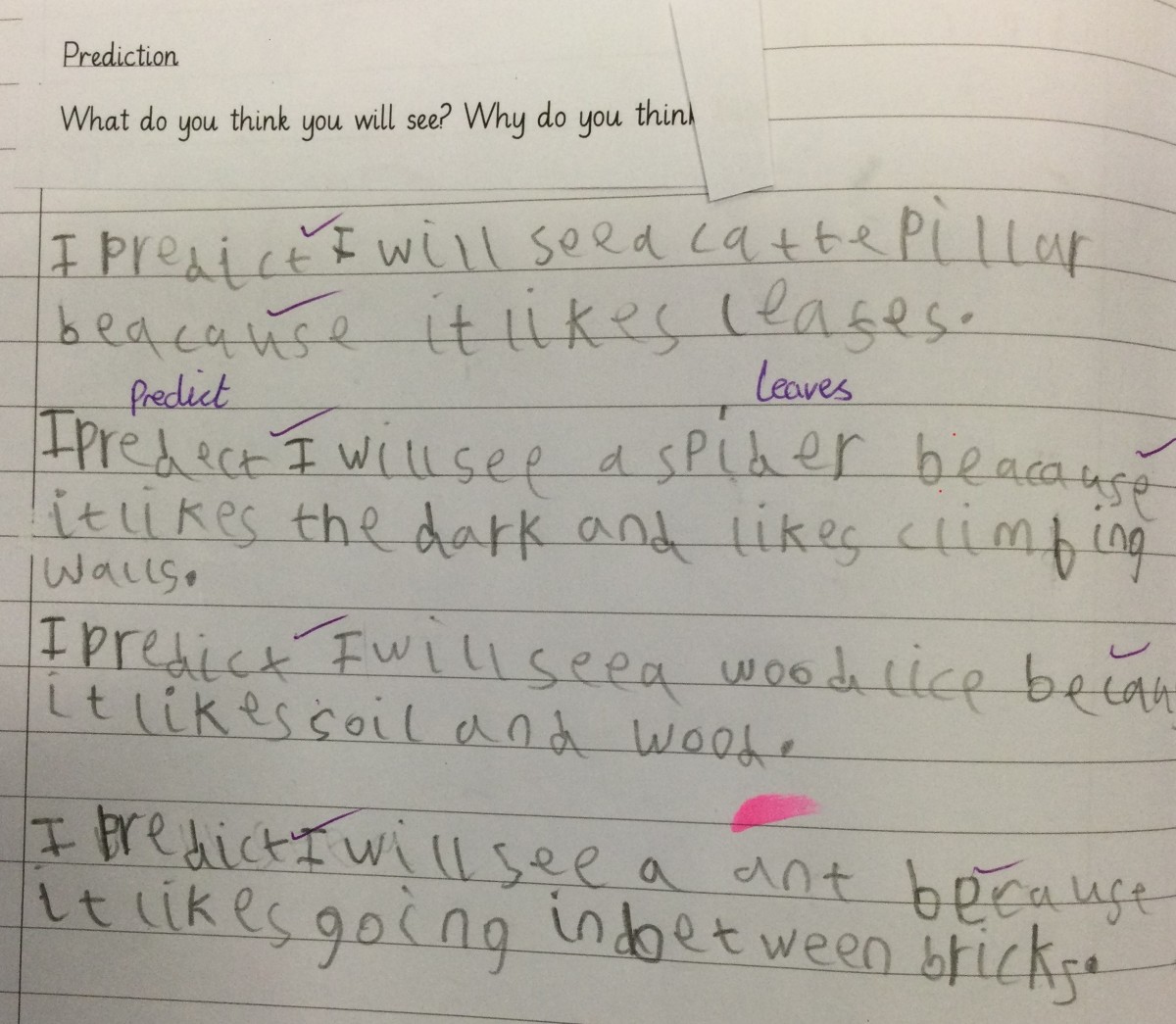 Their favourite lesson was based around identifying minibeasts that live inside our school pond: the children loved hunting through the pond water samples and studying the water boatmen with their magnifying glasses.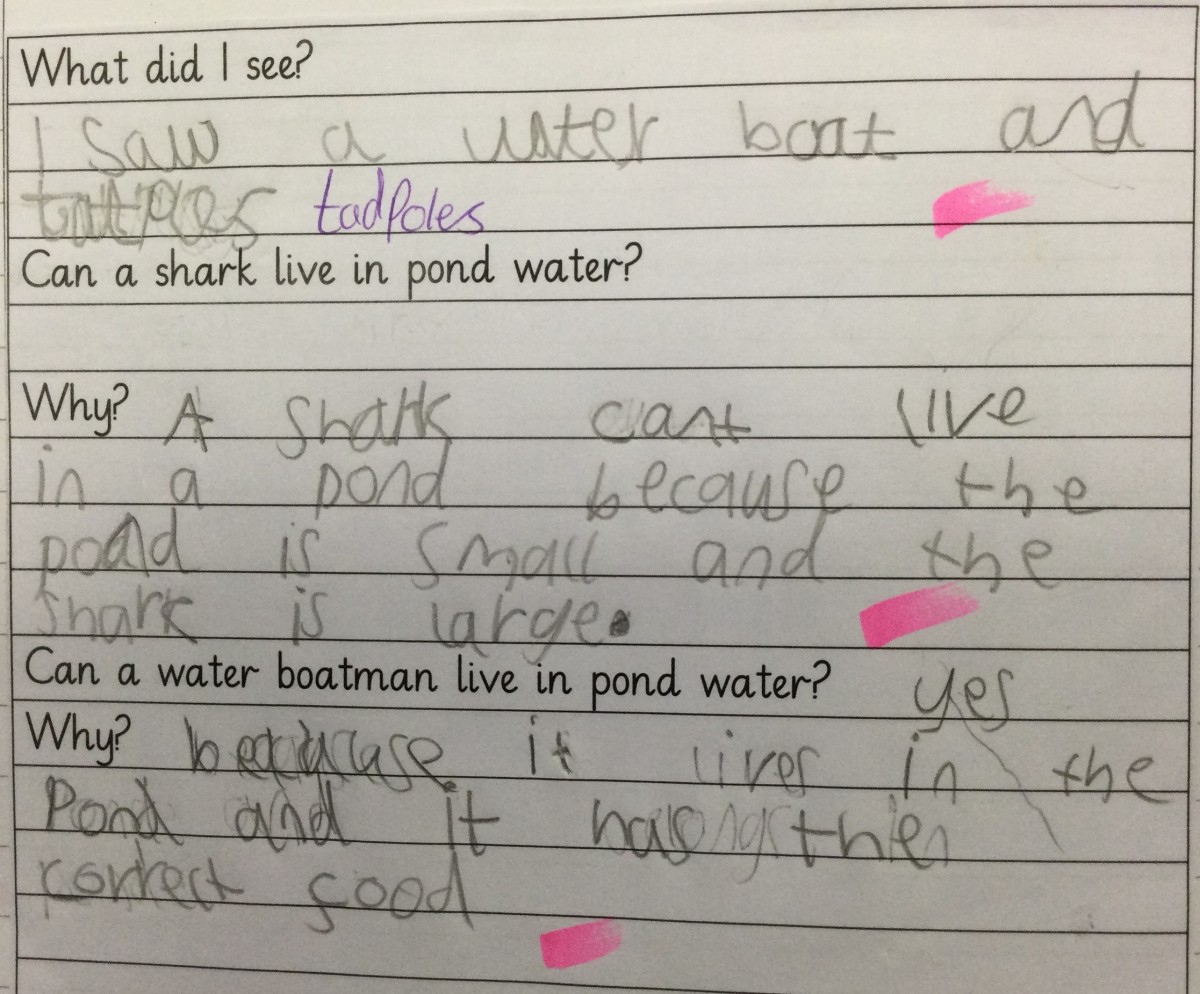 The children also enjoyed using some of their favourite stories to create food chains, before designing their own.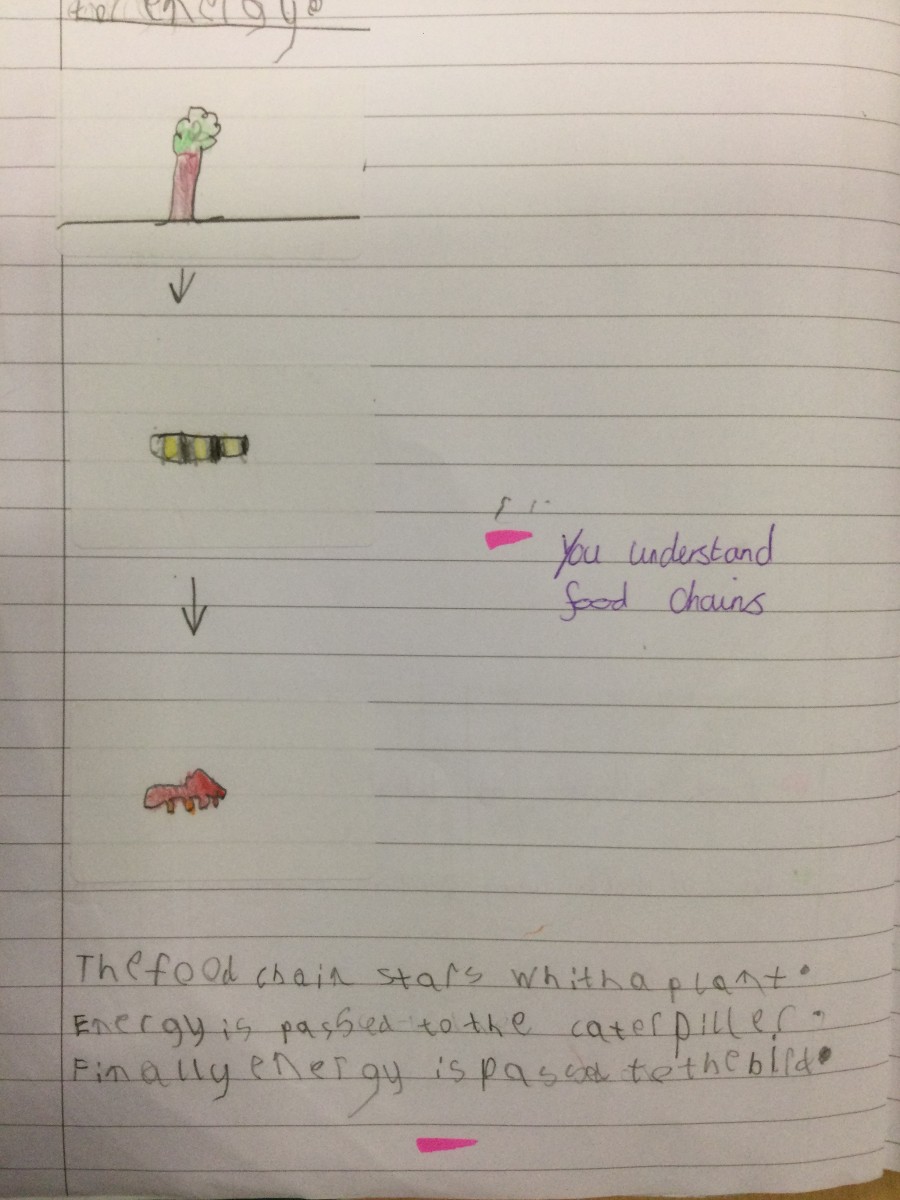 Scan the QR code below to hear Ayaan talk about a food chain he created.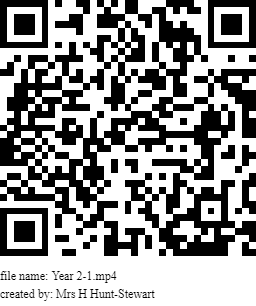 Year 3
Rock Detectives
Year 3 have been learning about rocks this term. They have particularly enjoyed using the microscopes to look closely at different types of soil and setting up 'fair test' experiments to find out how waterproof different rocks are. The children's ability to identify different types of rocks using a key is very impressive.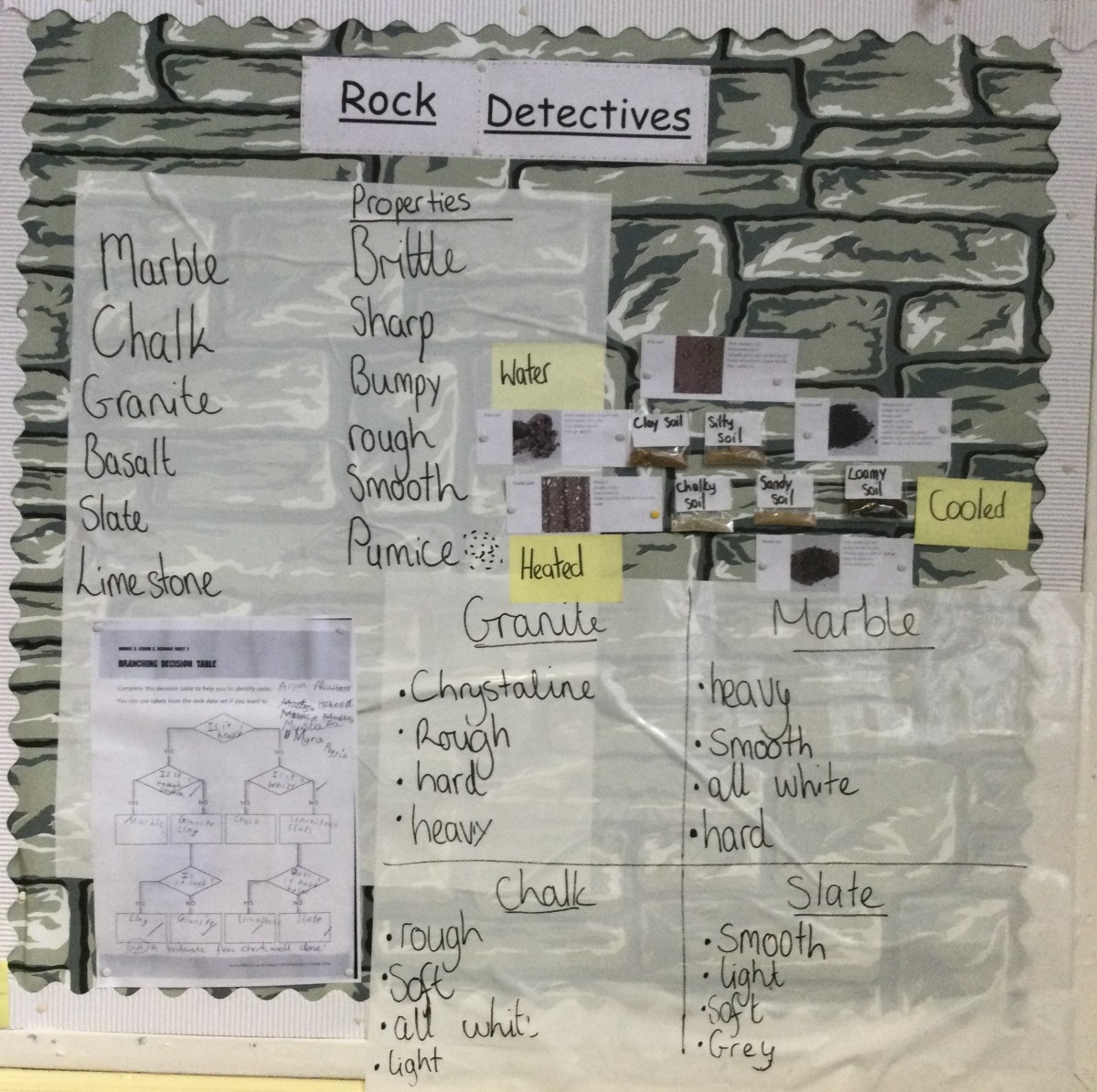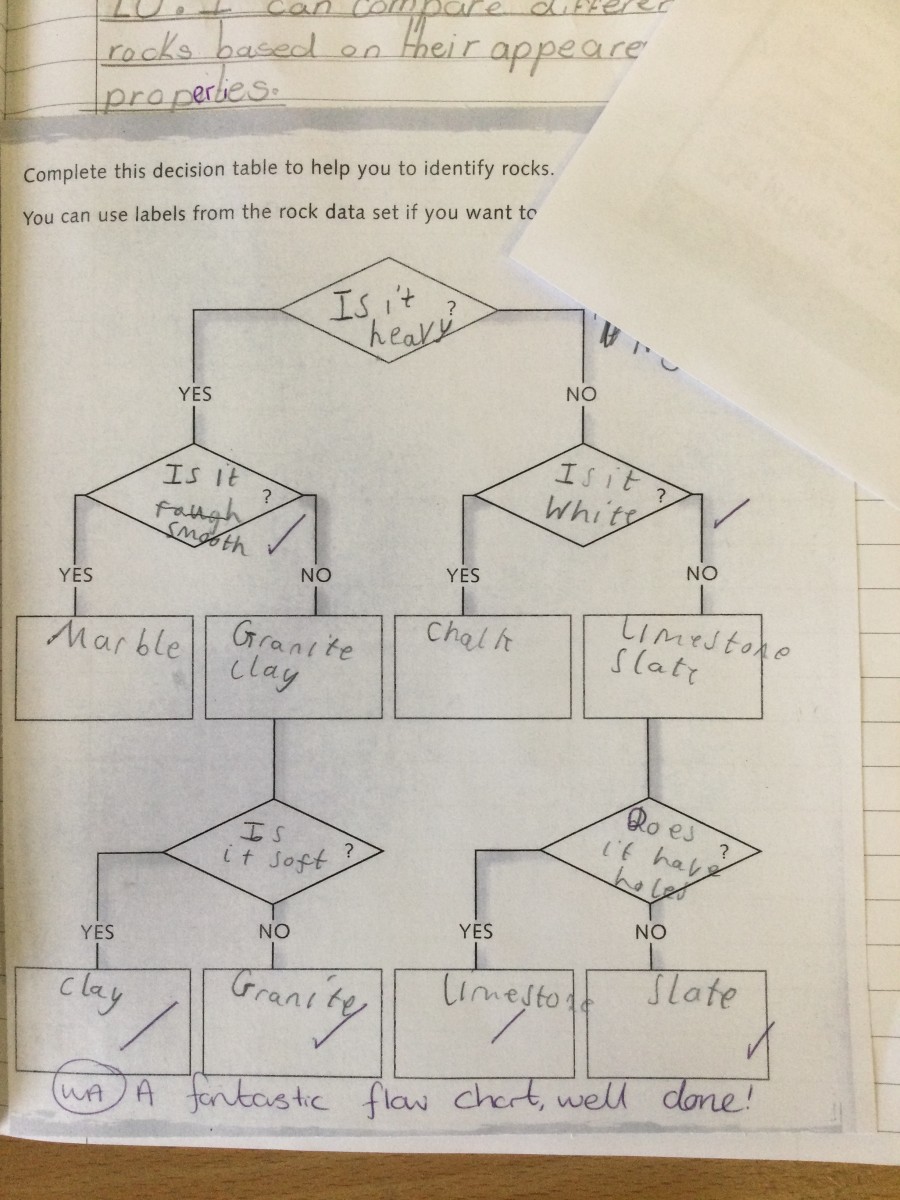 Scan the QR code below to hear Myra use the key she created to classify a rock.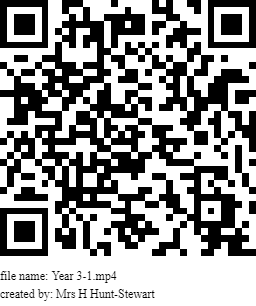 Year 4
Where does all that food go?
Year 4 have been finding out about the digestive system and their teeth. The 'Hands on Science' workshop was a definite highlight for this year group: they loved learning about the function of all of their teeth and making a model of them to take home. They also thoroughly enjoyed replicating the process of digestion by sending a mixture of crackers and orange juice through tights. A messy but thoroughly enjoyable experience for the children, and one which we know they still talk about years later! The pupils' excellent investigative skills were evident in a fair test experiment where they observed the effect of different liquids on egg shell.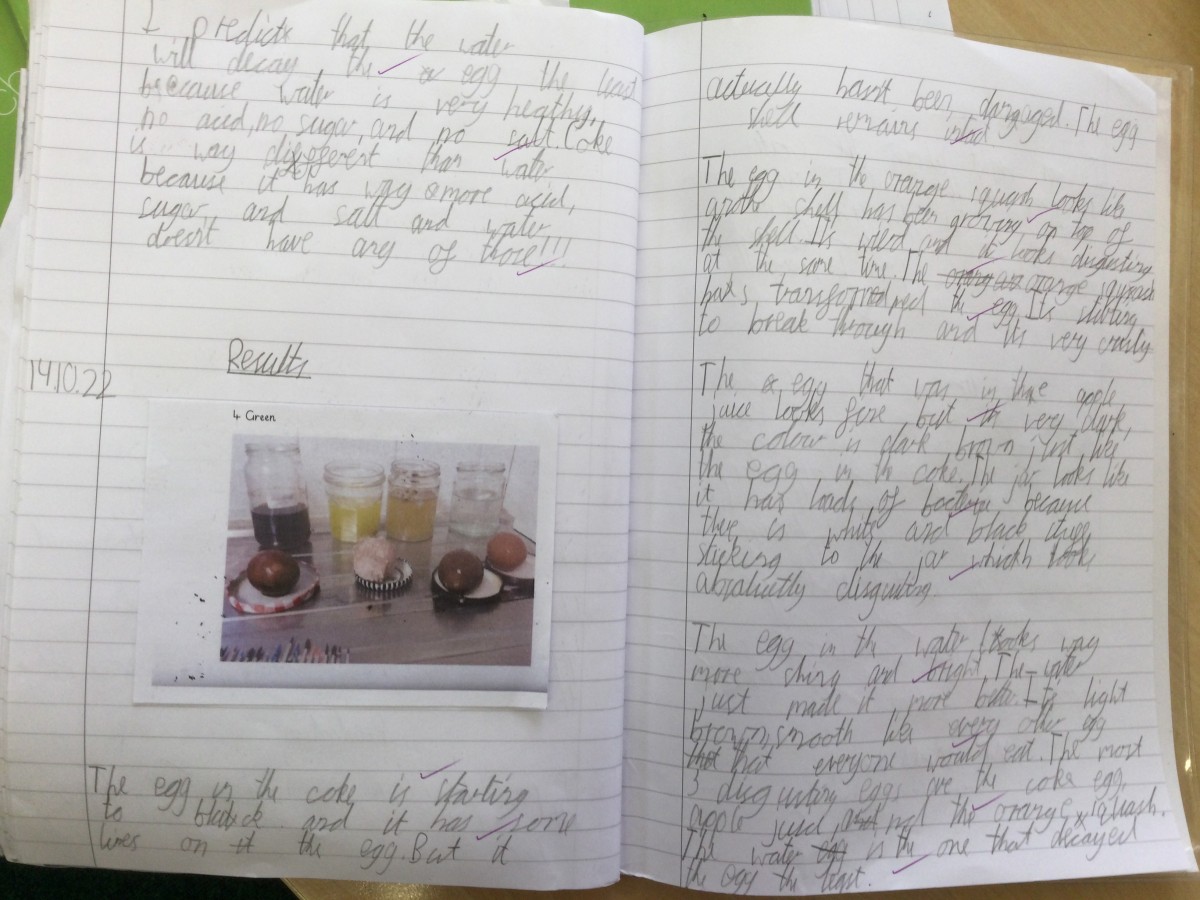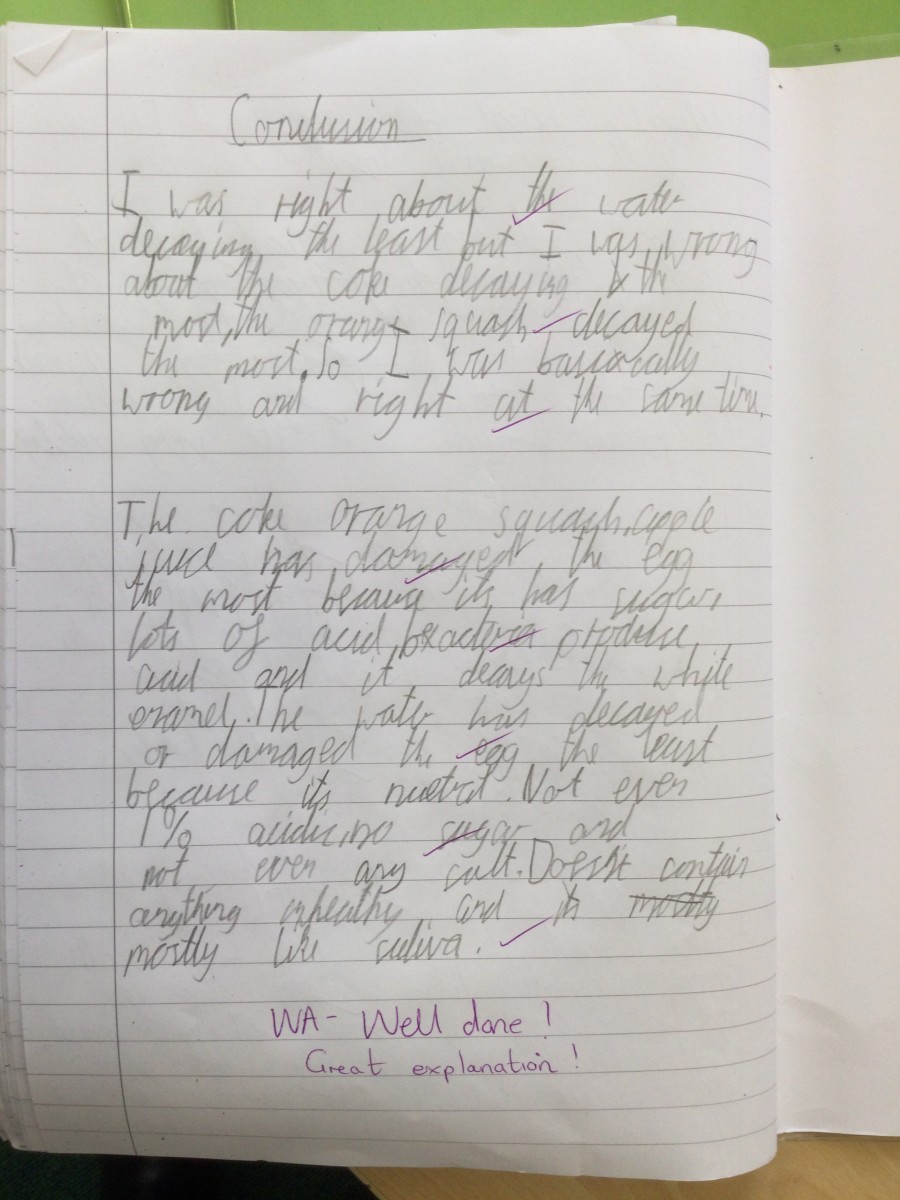 Scan the QR code below to hear Vivaan talk about what he predicted what happen in this experiment, and what he found.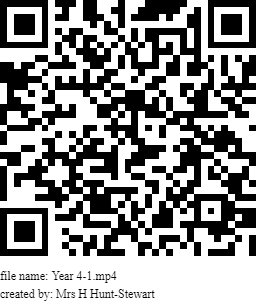 Year 5
Marvellous Mixtures
Year 5 pupils have been completing a Marvellous Mixture topic, looking at separating, dissolving and evaporating. The children have thoroughly enjoyed setting up their own experiments to solve a problem posed by the teacher. They were very excited to see the results of their 'observation over time' experiment- seeing if they can use the process of evaporation to separate salt and water. They have also enjoyed investigating how different variables affect the rate that different substances dissolve.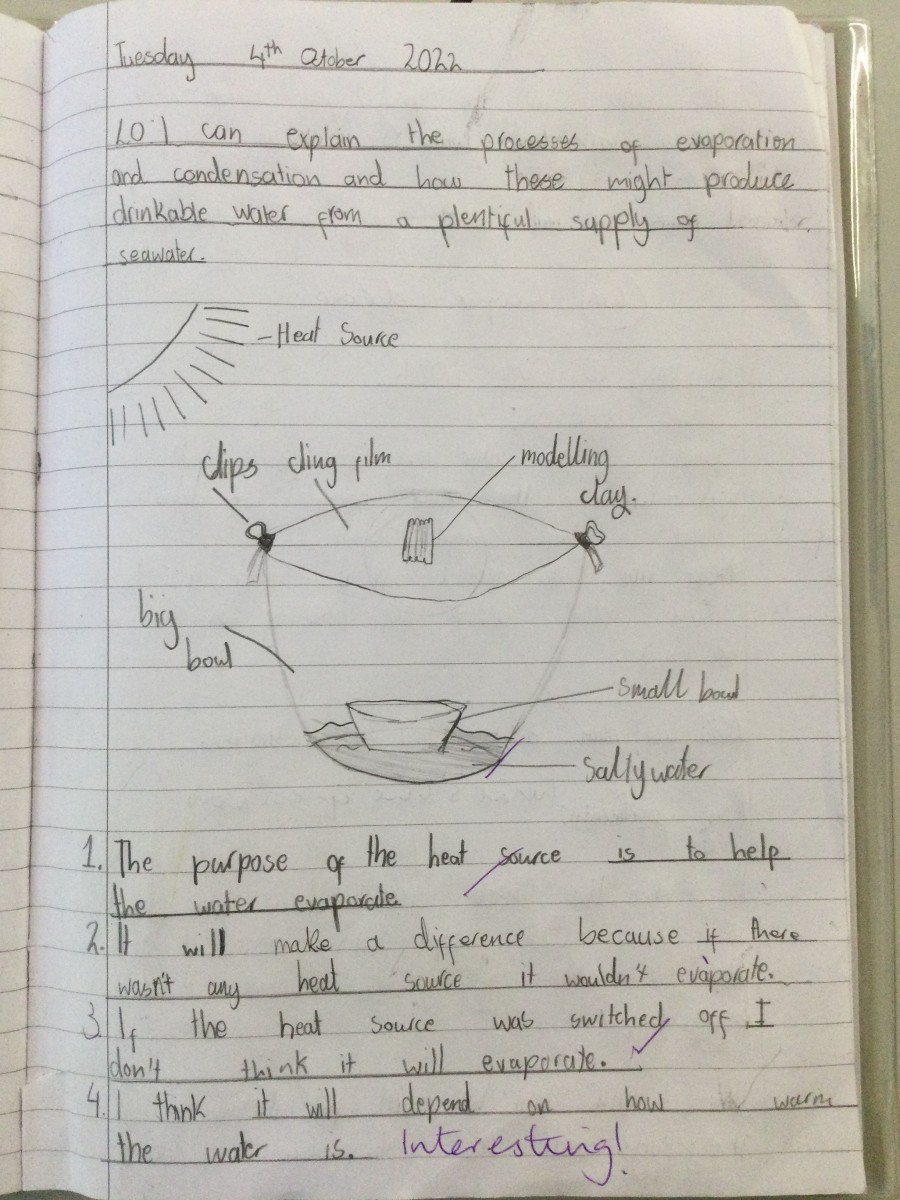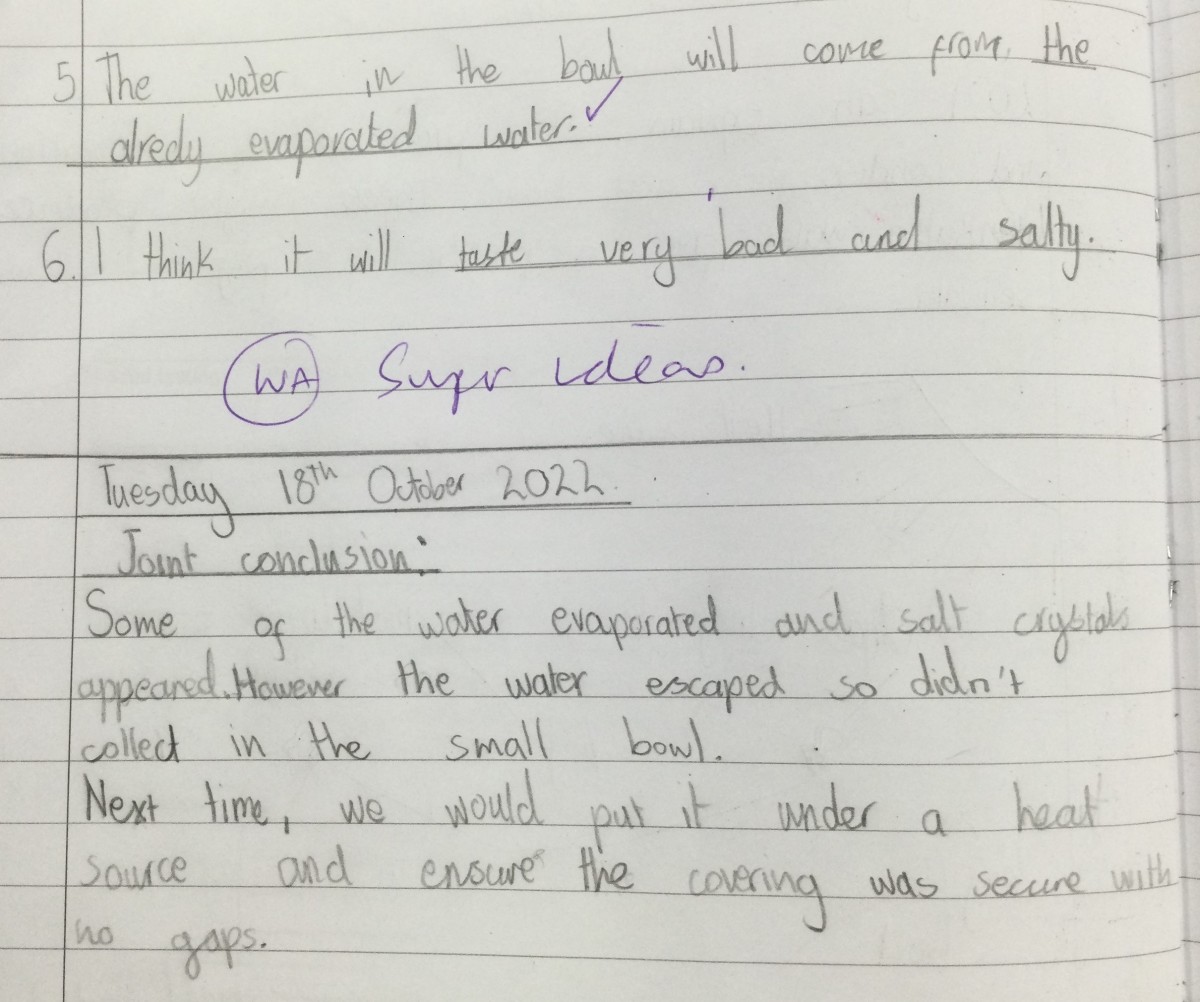 Scan the QR code below to hear Riya talk about what she did and what they found out.