Relationships and Health Education at Grove
Autumn 1
Nursery
Nursery children have been making new friends and sharing the equipment. They have also been helping the teachers and one another around the classroom.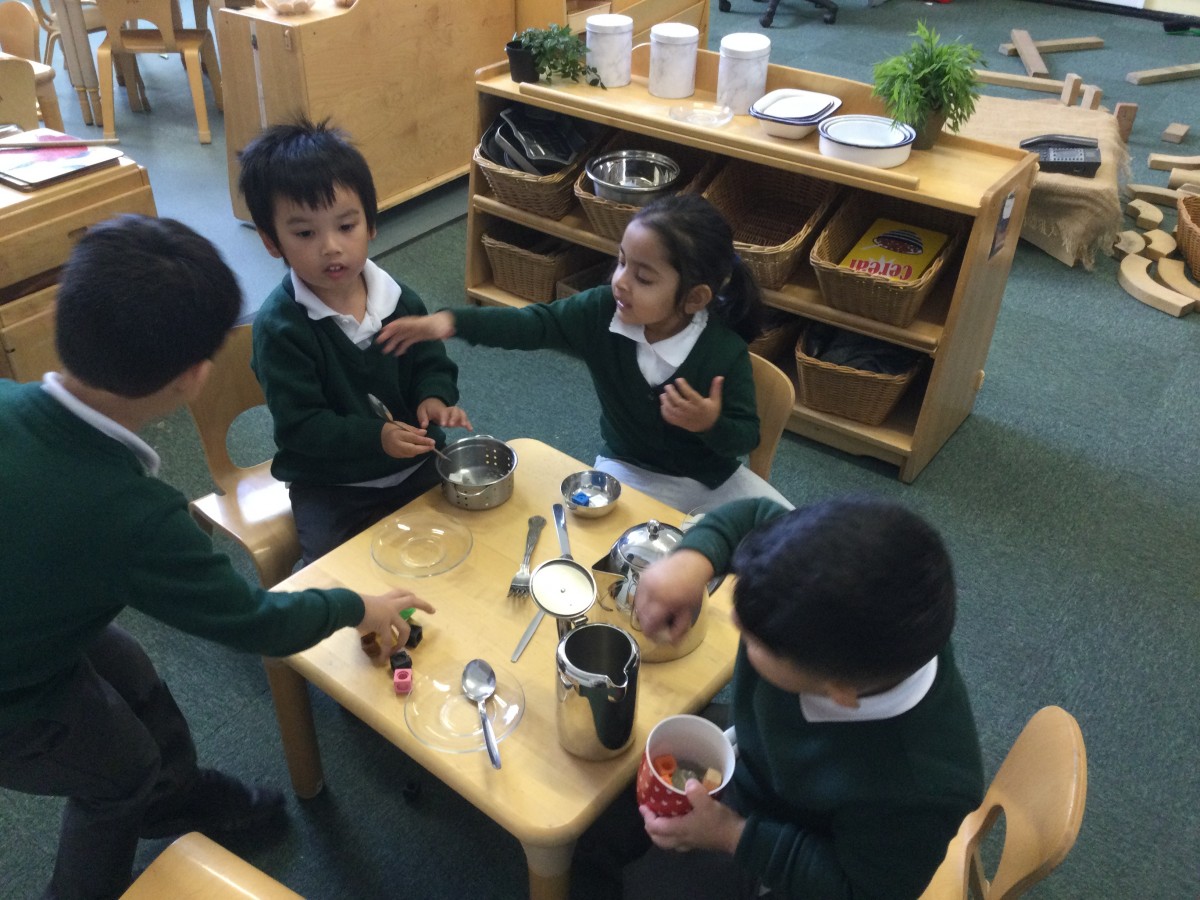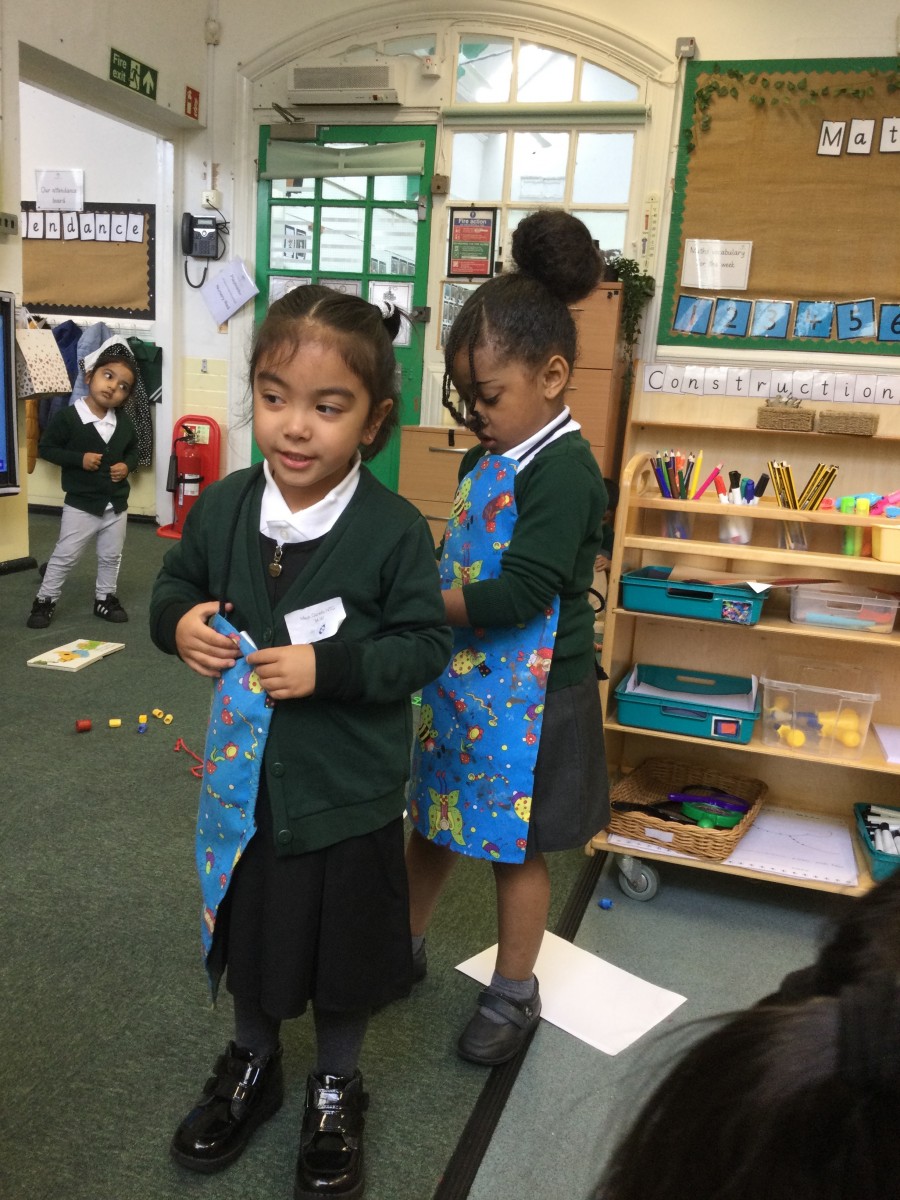 Reception
Children in Reception worked together as a team to make a birthday table for their class teddy George. They shared resources, such as tape, boxes, sharing ideas, communicating and listening to one another.
The children have also worked collaboratively in the deconstructed role play area to build a car using different materials. They shared the resources and worked as a team to build it.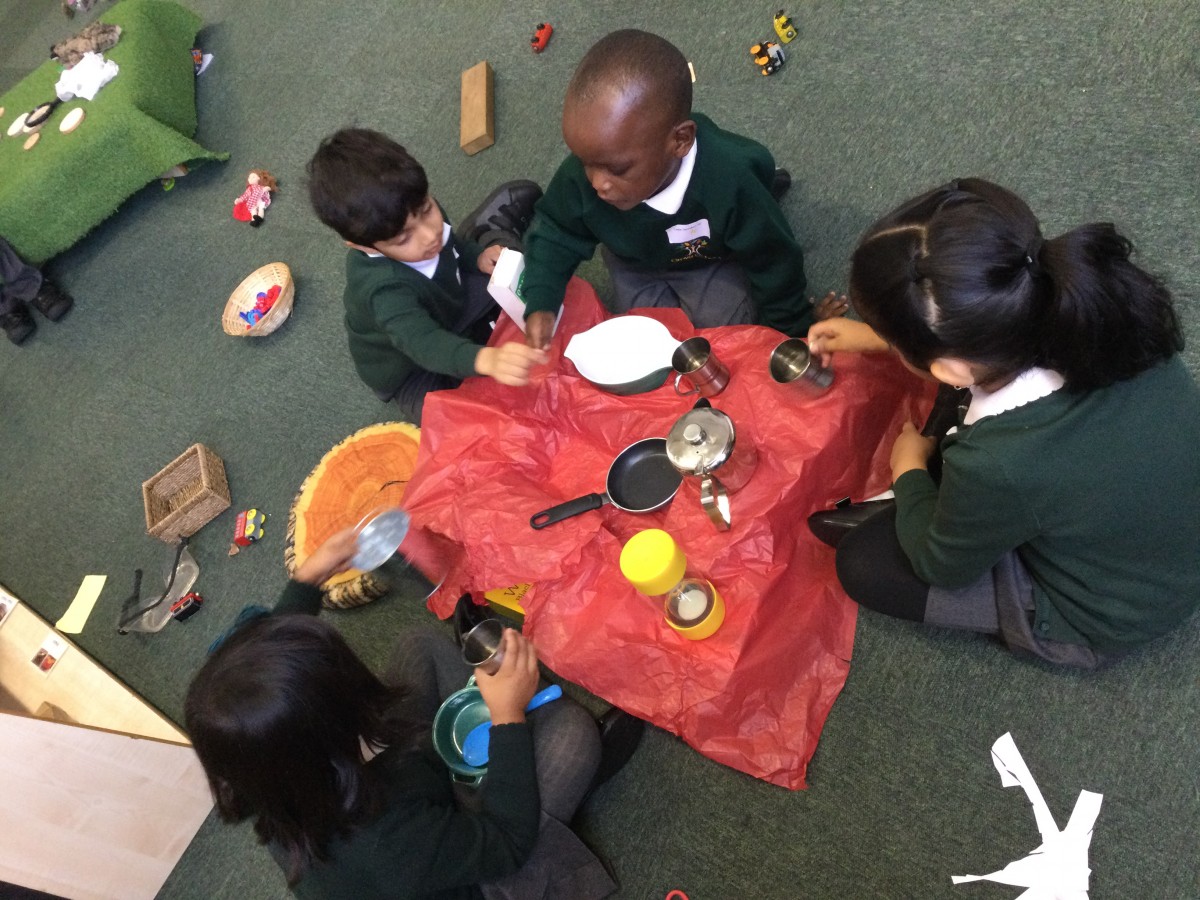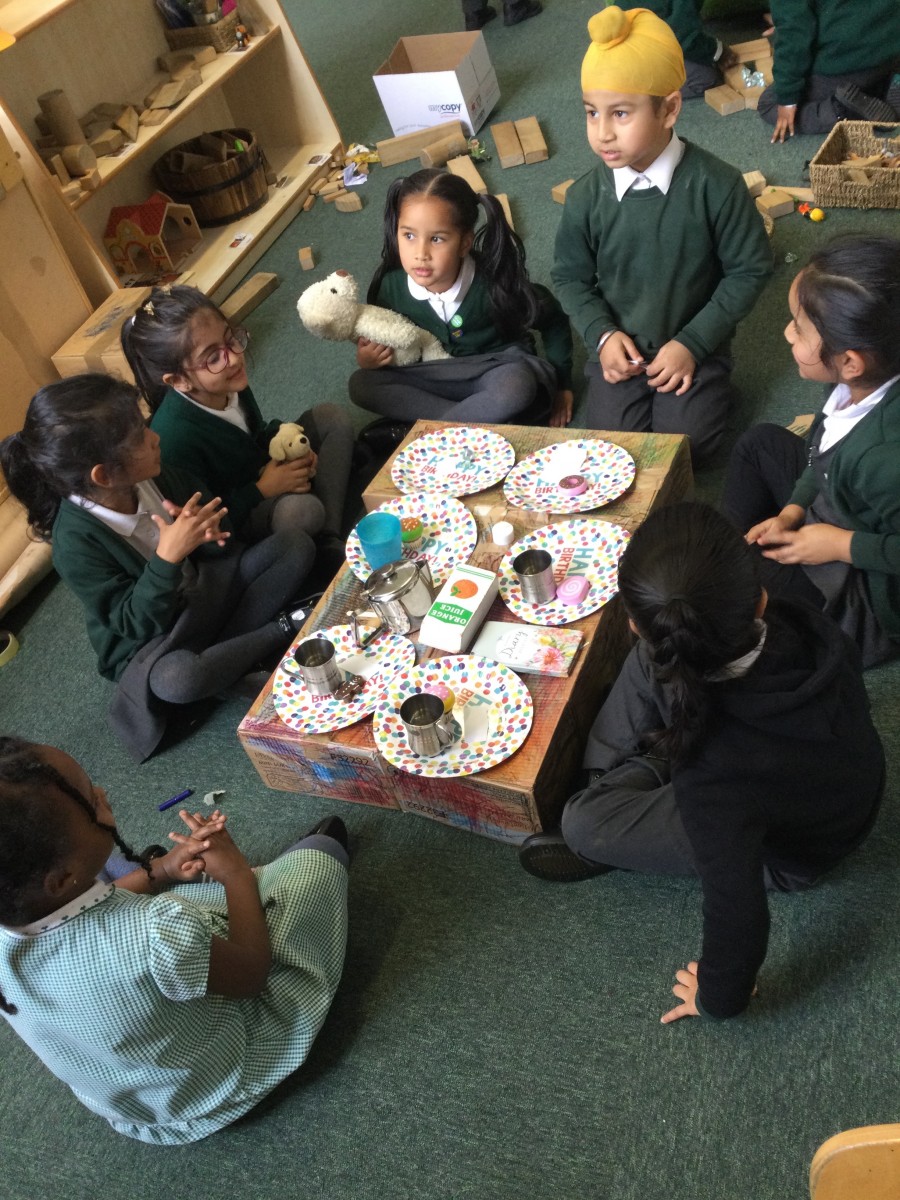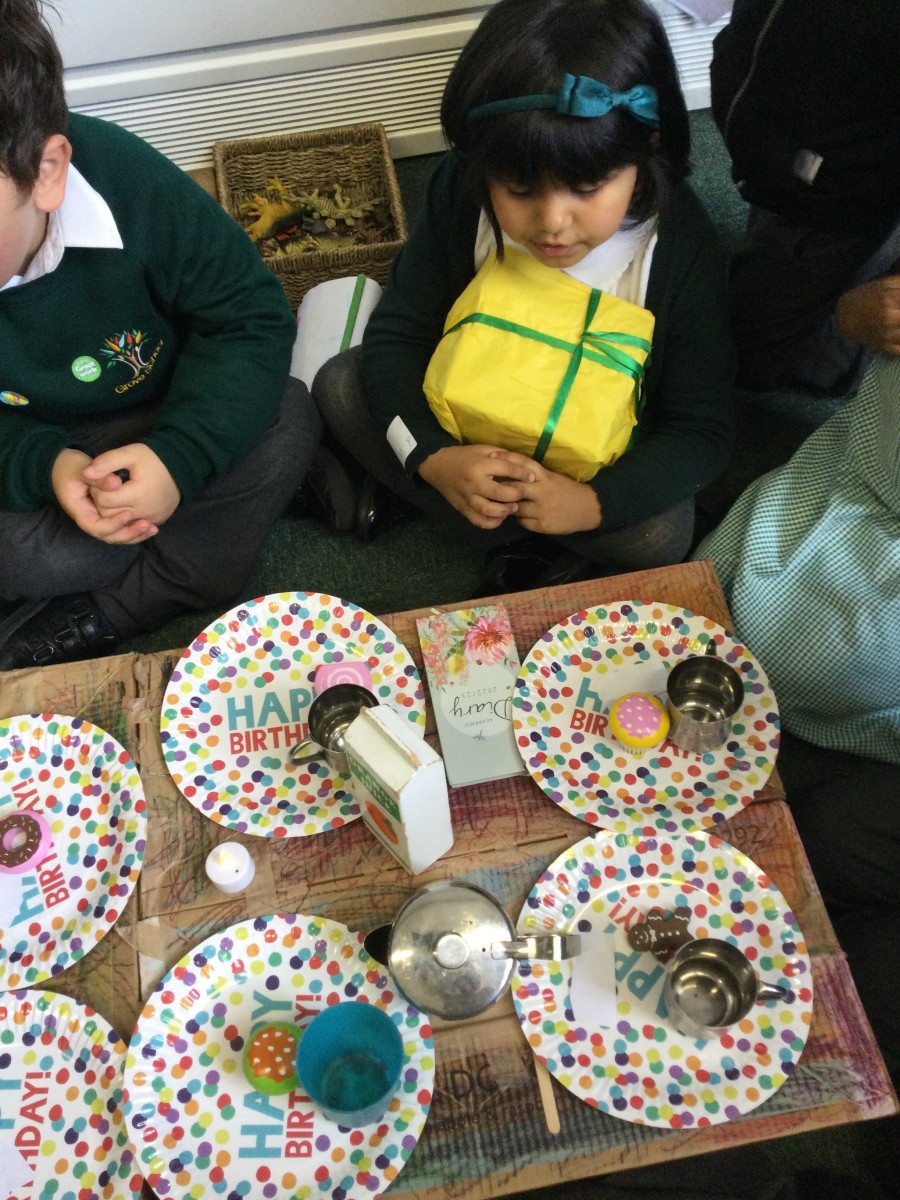 Reception worked as a class to sort foods into healthy and unhealthy. They spoke about what makes the different foods healthy and unhealthy:
"Chocolate is full of sugar."
"Healthy food gives us muscles."
"Candy doesn't make you strong. It's junk food."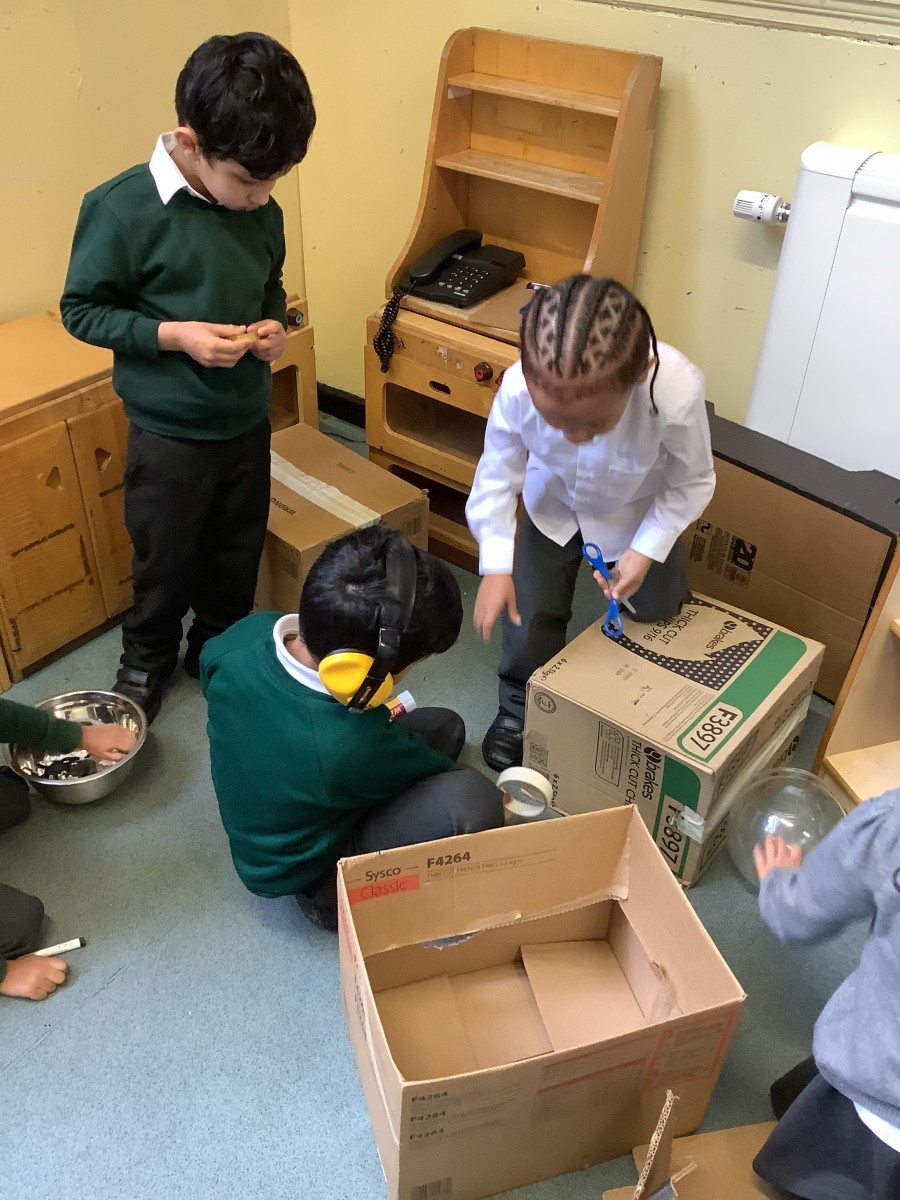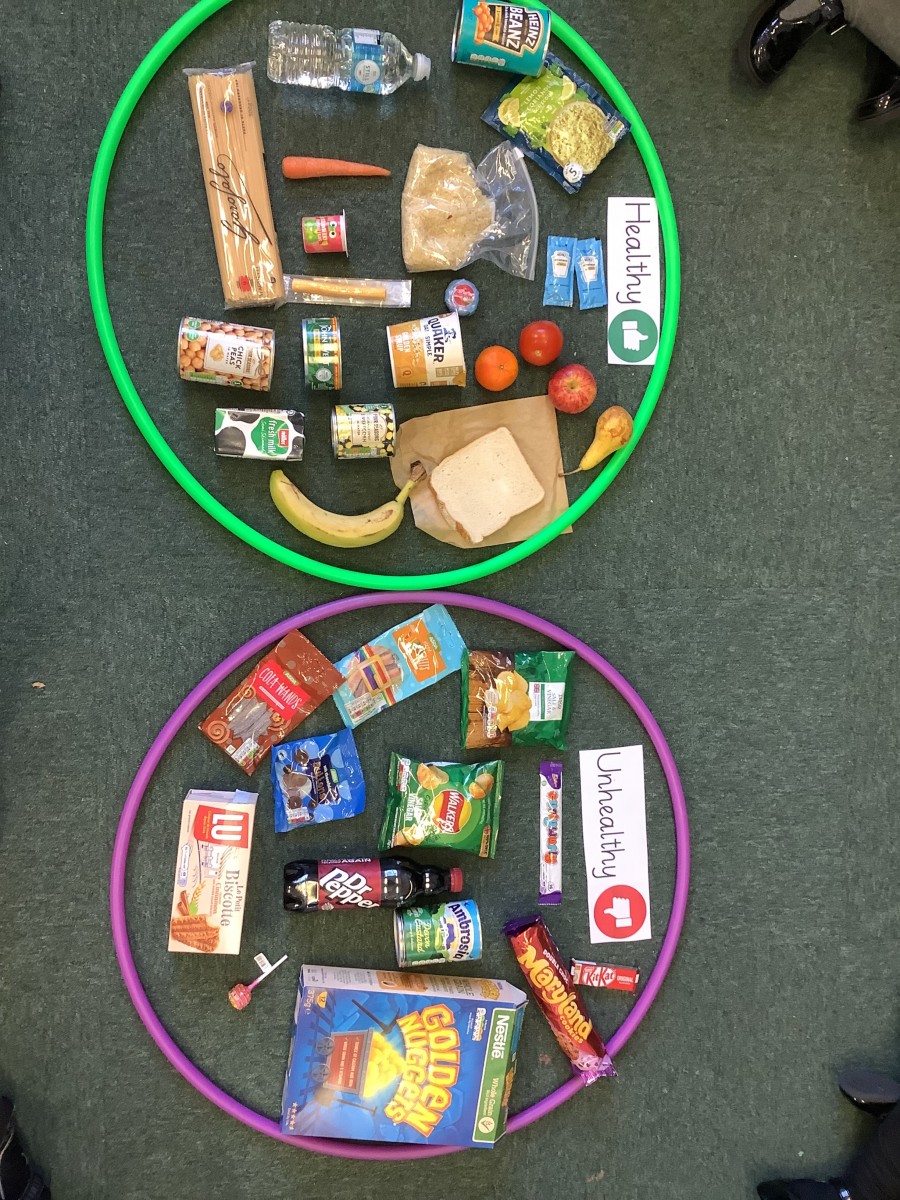 Year 1
This half term Year 1 have been learning about who is special to them. They have learned about their families and discovered that families can be similar or they can be differernt:
"I got two brothers."
"Some of them are girls."
"My house is gigantic."
Year 1 have also been learning about how to safely use a device online.
The children talked confidently about being with someone else when they use devices:
"I talk to my mum on the phone."
"My sister and dad are with me."
"My brother is with me."
The children also could say why they should be supervised:
"It could be a stranger."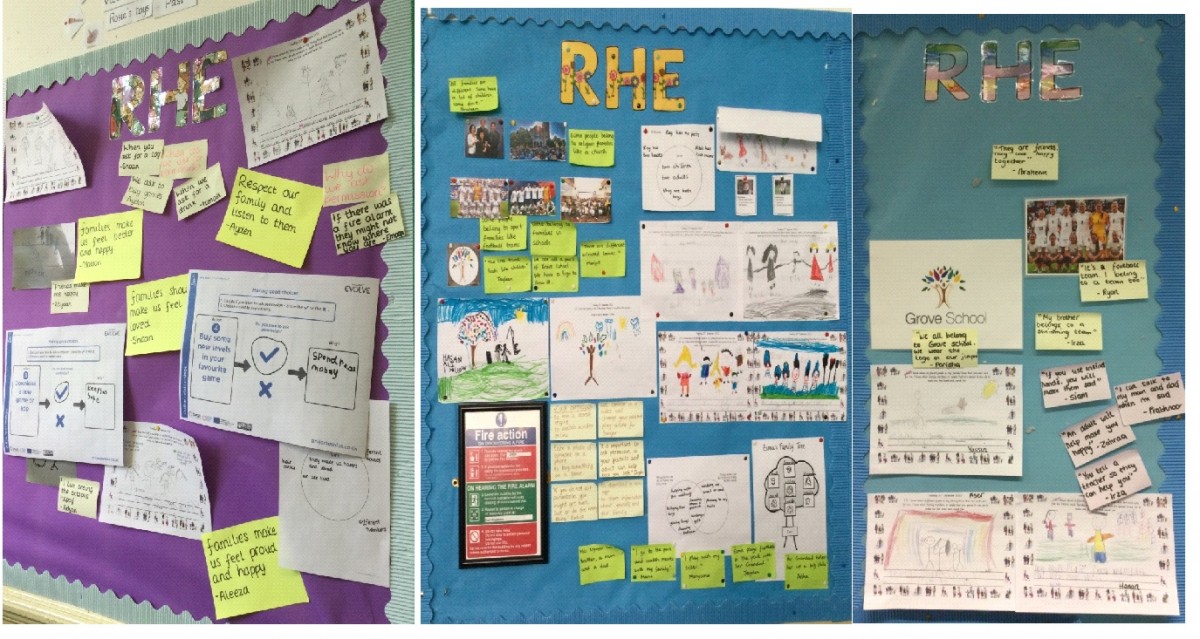 Year 2
In Year 2 this half term they have been learning about what makes a good friend. In addition to this they have learned about being lonely and what it means to them:
"Feeling sad."
"Nobody plays with me."
"Someone comes near me then goes away."
"Friends ignore me."
"I play by myself."
When talking about what they could do about it the children responded positively:
"Ask if you are ok."
"I cheer them up and share my toys"
"I'll help them in class."
"I make them laugh."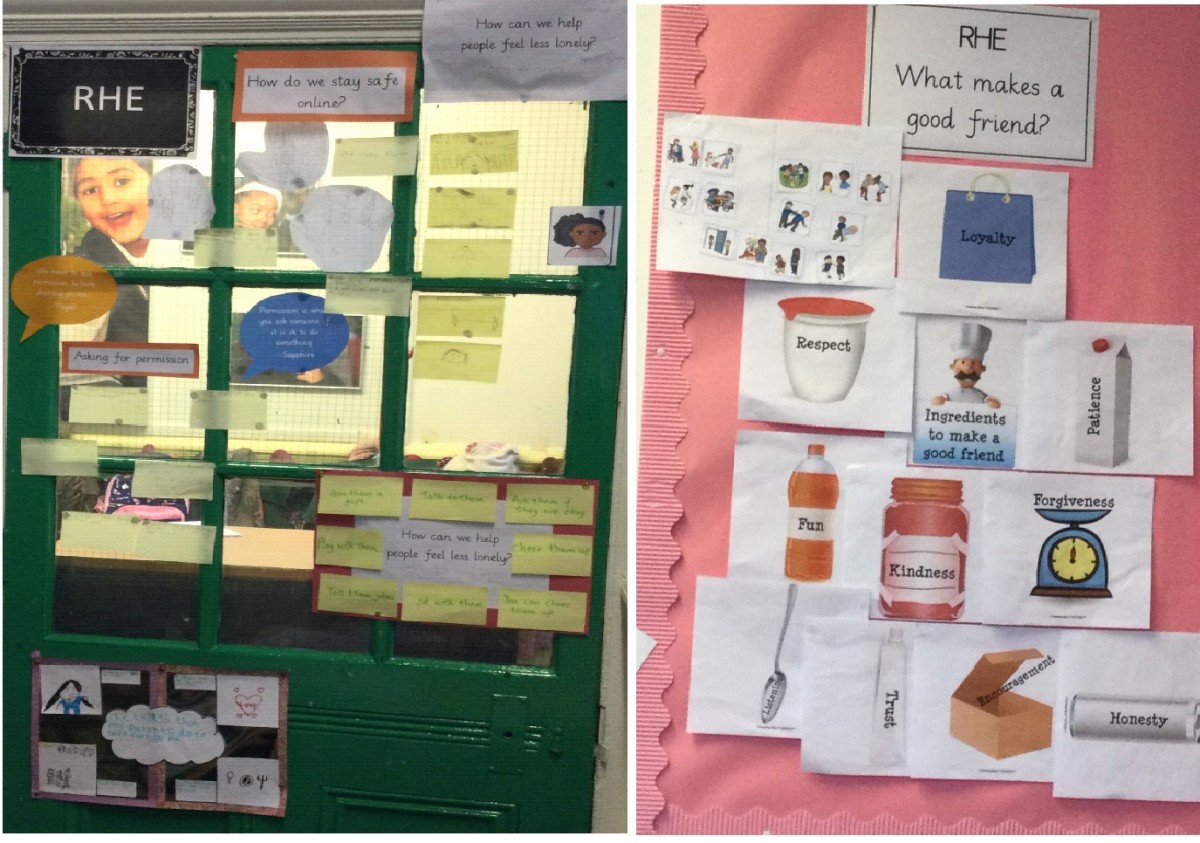 Year 3
Year 3 have been learning how to be a good friend and how to recognise if others are feeling lonely or excluded and strategies to include them.
The children could all recall how it feels to be lonely and what they could do about it. A child said that his friends would say:
"I'll tell the teacher and she'll fix this."
It was really positive to hear the children talking so confidently about who they could talk to in and out of school.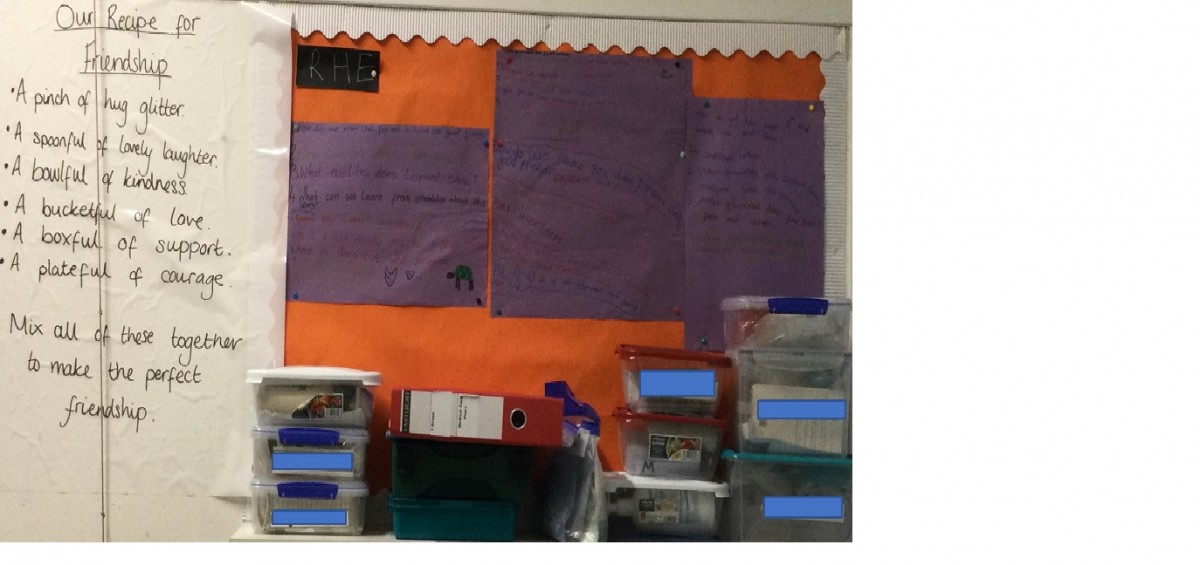 Year 4
Year 4 have learned how to treat others with respect this half term. The children have a very good understanding of what respect is and what it looks like in and out of school:
"It is how to be polite."
"You shouldn't exclude people."
"You should be kind and use manners."
"It is to be helpful to others."
"People could ask for help instead of copying."
"It should be shown at home, in public, in the playground."
"You should be extra careful on a device and don't use it too much."
"Ask parents if its okay to go on a device in case there are users who say inappropriate things."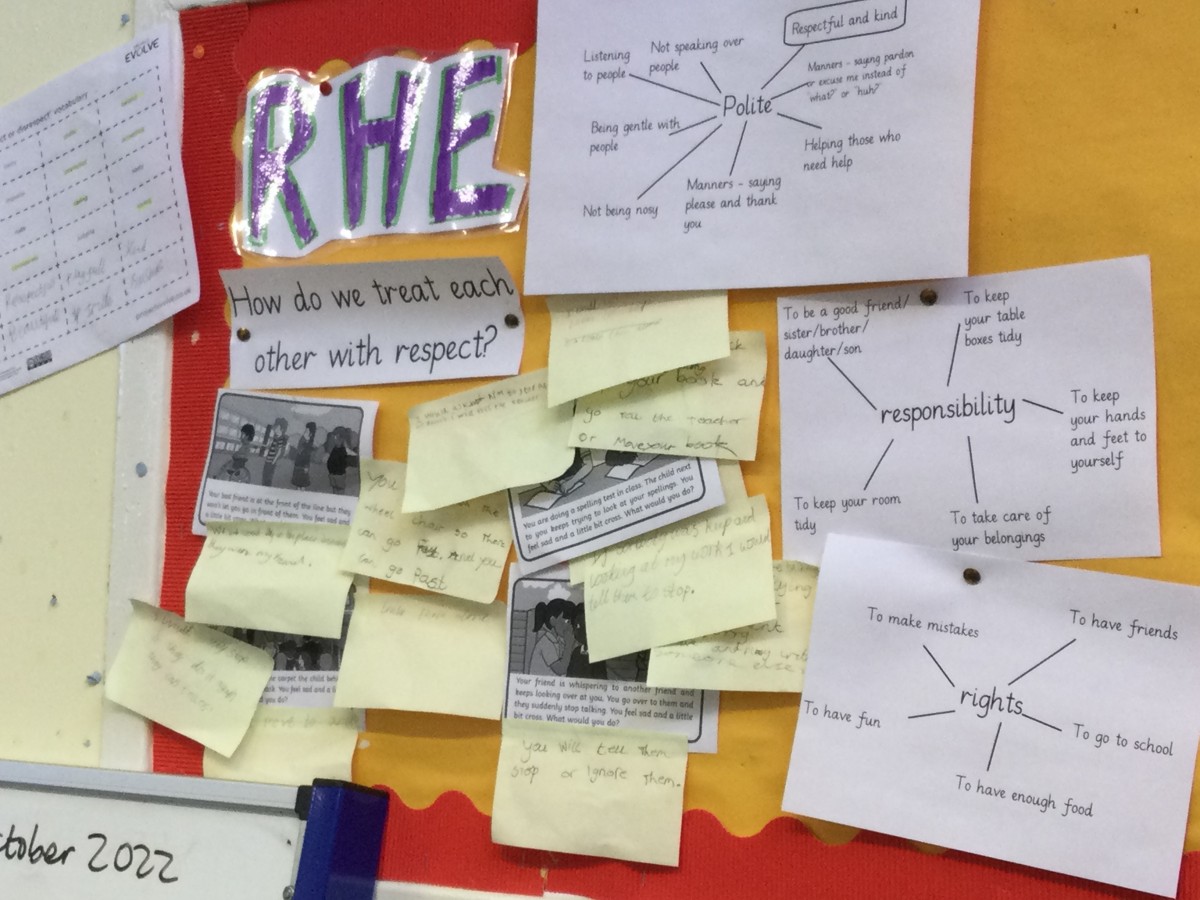 Year 5
This half term Year 5 have been exploring how friends can communicate safely. The children spoke confidently about the differences between face-to-face friendships and online friendships; they explored the impact of having solely online friends on their mental health:
"If someone is being rude online you can report it to your parents or a trusted adult."
"You need to ask an adult if you get an anonymous person asking to message you or play with you."
"You shouldn't share your personal information like bank account details or your address."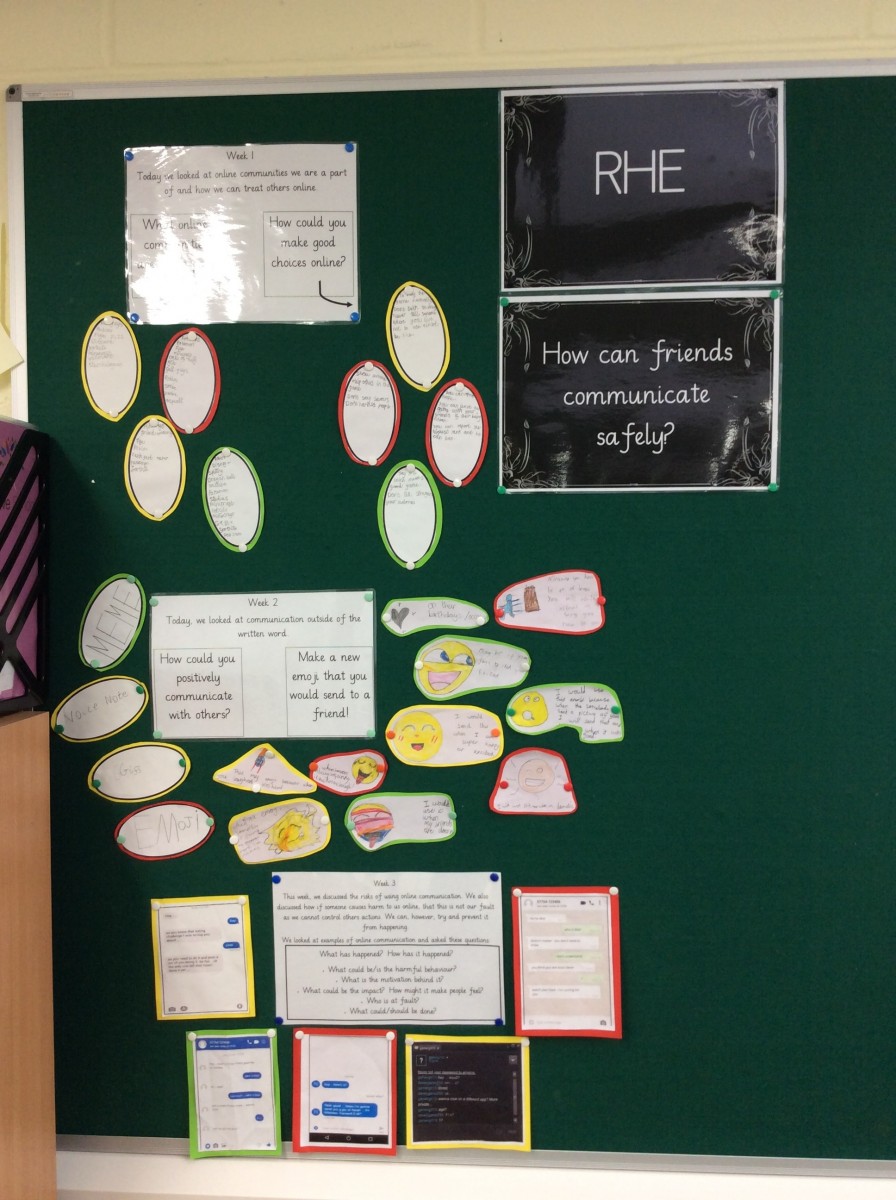 Year 6
Children in Year 6 used the MVP programme to name all of the virtues covered in RHE. They named and explained the virtues of: empathy, generosity, gratitude, kindness and gratitude.
"I expressed empathy towards my friend who left Grove School. I always message her and send her emojis and GIFs to make her feel better because I know she misses us."