Welcome to Grove School! We are very excited that you are going to be joining us in nursery and we look forward to meeting you. We are aware that, during this difficult time of lockdown restrictions, parents and children may feel worried about starting a new school. This page is designed to give you key information about nursery, along with photos of life in nursery at Grove School. Sharing these photos with your children and talking to them about their new nursery will help them prepare for their new start in September 2021.
Due to lockdown restrictions parents do not have to inform school that you wish to accept their child's school place in nursery. When school is reopened staff will contact you to arrange your child's induction into school. Until then, here is some information we hope you will find useful.
Please click the link below to view the Nursery Induction Booklet for key information about nursery at Grove School.
Our aim is to ensure your child is excited about starting nursery. Please share the following images with your child and talk about the activities that they would like to try when they start nursery.
We have lots of fun in nursery at Grove School.
In our award-winning outdoor area, we enjoy...
Exploring the beach area and making sandcastles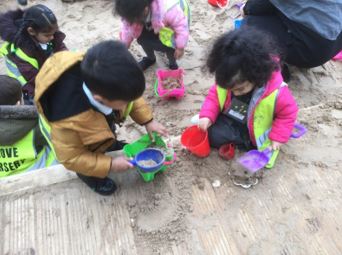 Constructing really big models and role playing a ride on a bus.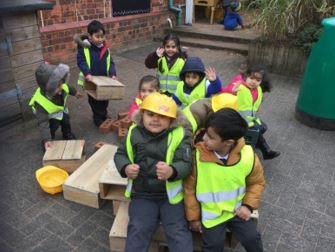 Wearing our outdoor suits to keep us dry when exploring messy play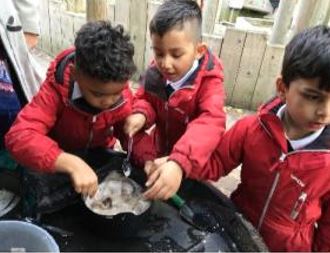 We learn to share and help each other
Exploring forest school as we wear our suits to keep us warm and dry.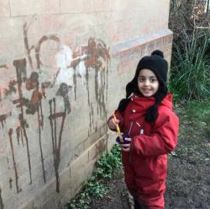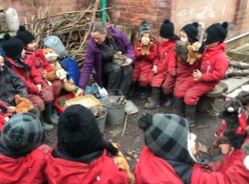 We have many toys to play with in our nursery. Do you like to play with dinosaurs, cars, animals or dolls? We also like to explore real life objects to find out more about them.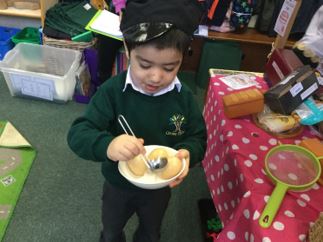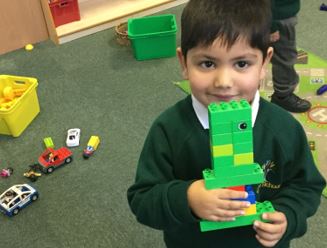 We role play going to the shops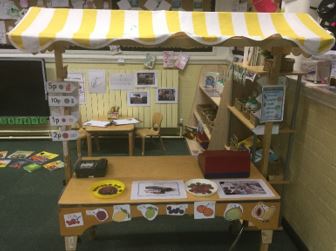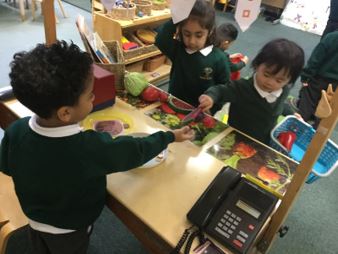 We learn about people who help us and role play being just like them.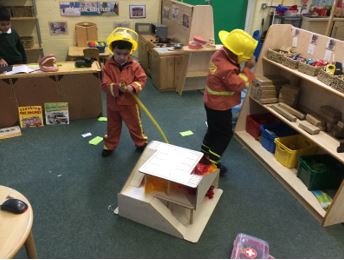 We learn how to cook and follow the instructions.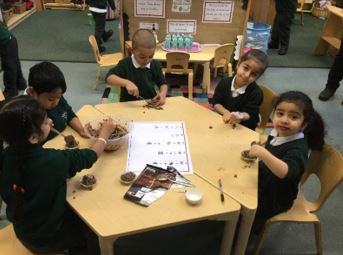 We can tidy up after ourselves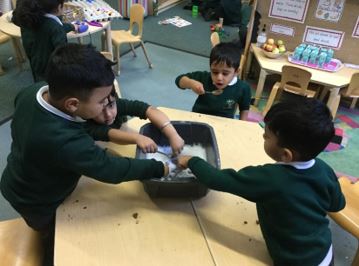 We share our favourite books about the characters we love.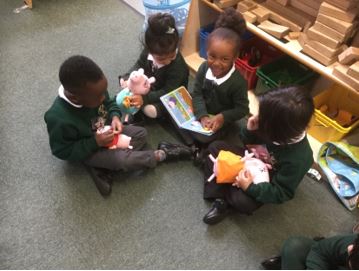 We are creative and think of our own ideas to draw, paint and make models.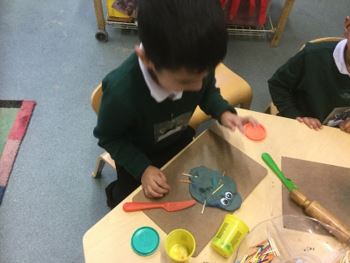 Numicon tiles help us to learn how to count.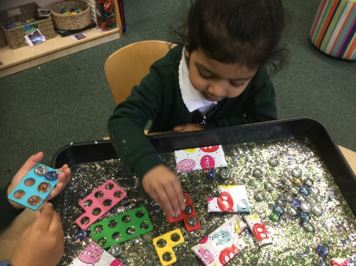 Investigating different messy materials in the water tray is one of our favourite activities.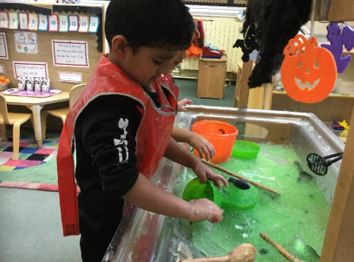 This is our fantastic new Sports Hall where take part in physical activity and have a weekly assembly.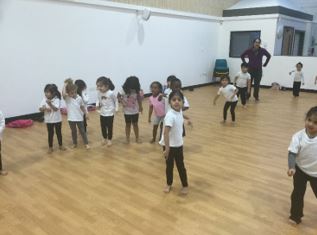 Our wonderful story telling room is used to bring alive stories in a peaceful environment where everyone can join in! The books and props change frequently to match our class topics.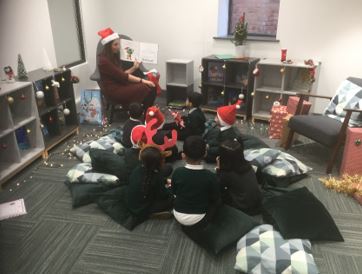 Every term we have interesting visitors to work with us such as...
A fairy-tale theatre production...
Mo the Animal Man introduced us to some of his animal friends and we learnt how to look after them.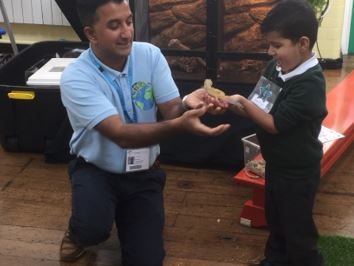 Birmingham University Teddy Bear Hospital taught us about healthy living.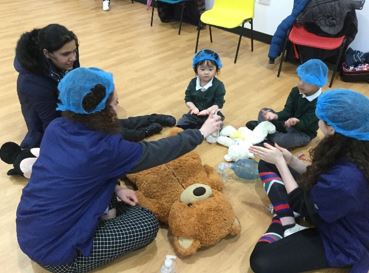 Getting ready for nursery
Starting nursery can be a big step for young children. Here are some things you can practise at home that will help to prepare your child for this exciting time.
· Putting your coat on and doing up the zip by yourself.
· Going to the toilet by yourself and washing your hands.
· Using a knife and fork to eat your dinner.
· Using a tissue to wipe your nose.
· Sharing and taking turns
· Listening and following simple instructions.
. Speaking in simple phrases and short sentences.
· Being willing to 'have a go' and join in with activities.
Please keep checking this page for any updates, and to help prepare your child for starting nursery.