Year 1
Home Learning
Thursday 9th April 2020
Your Year 1 teachers have been so pleased to see that you are having a go at the Family Easter Challenges! Look at this beautiful family tree below! So colourful!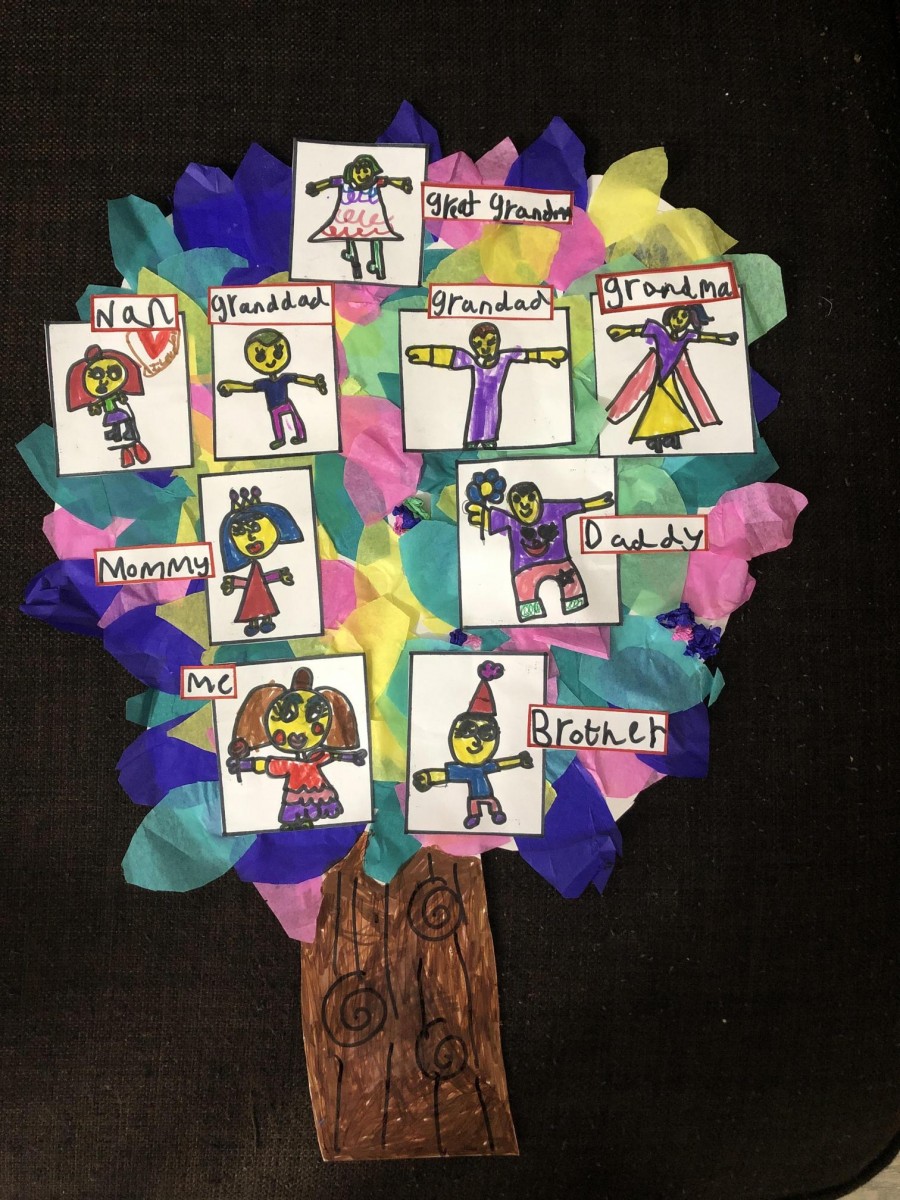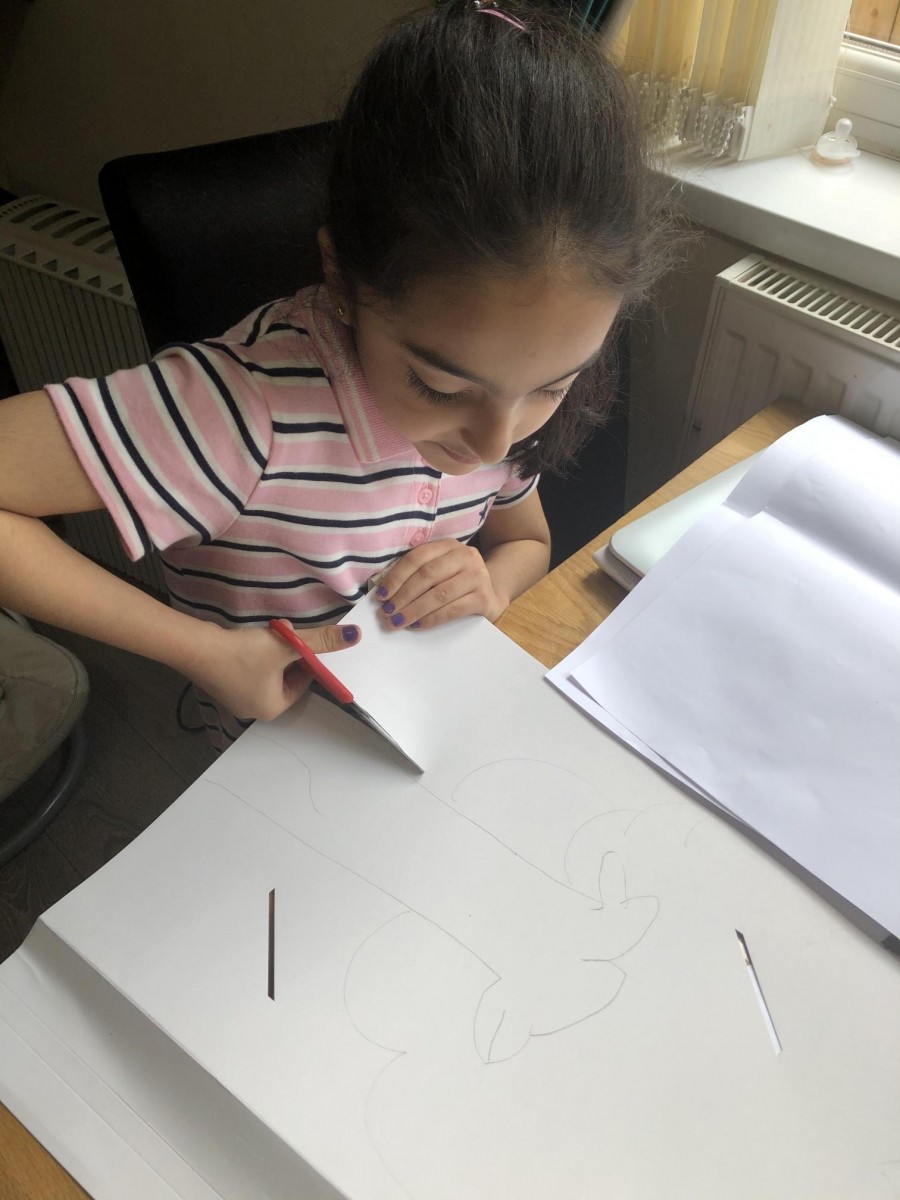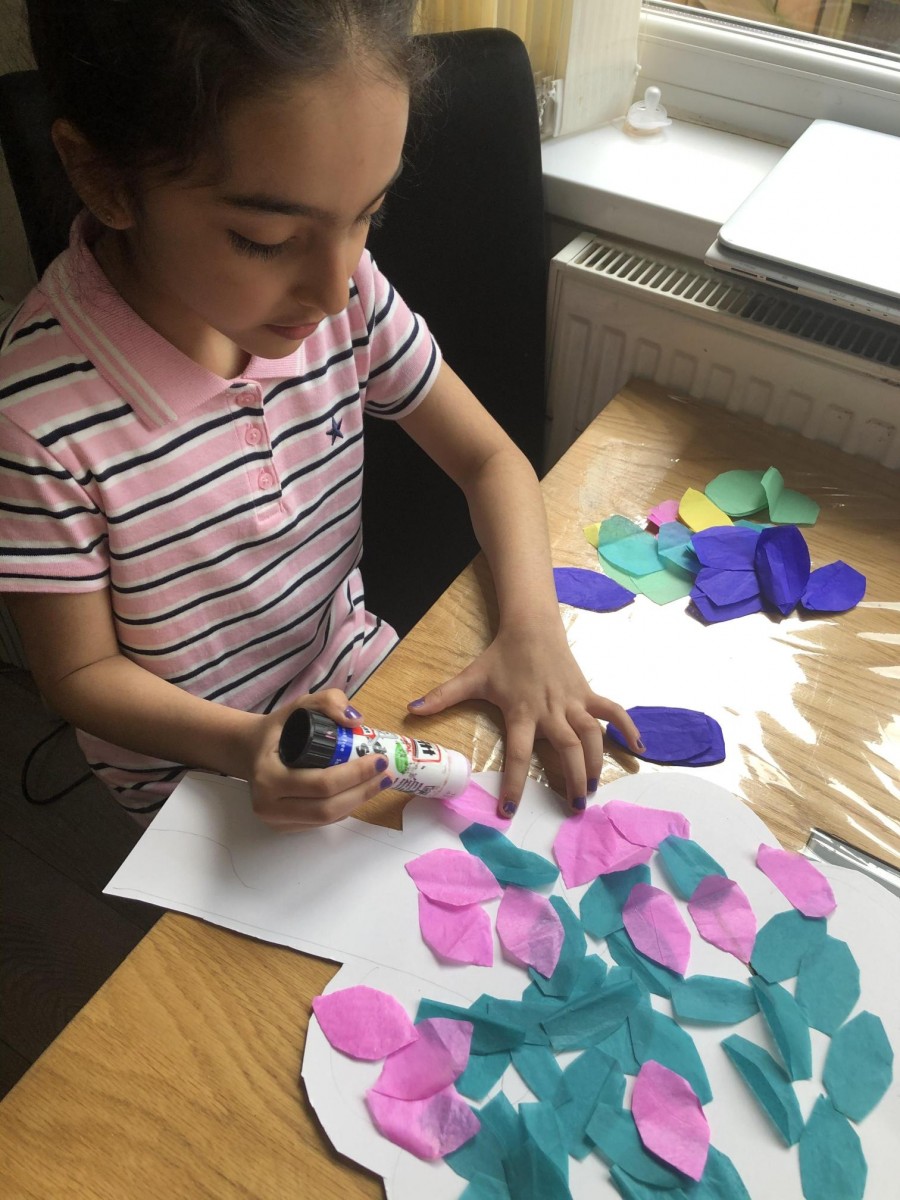 Wednesday 8th April 2020
Your literacy activity was to change a poem to add your own ideas in the style of Julia Donaldson. Take a look at your fabulous ideas!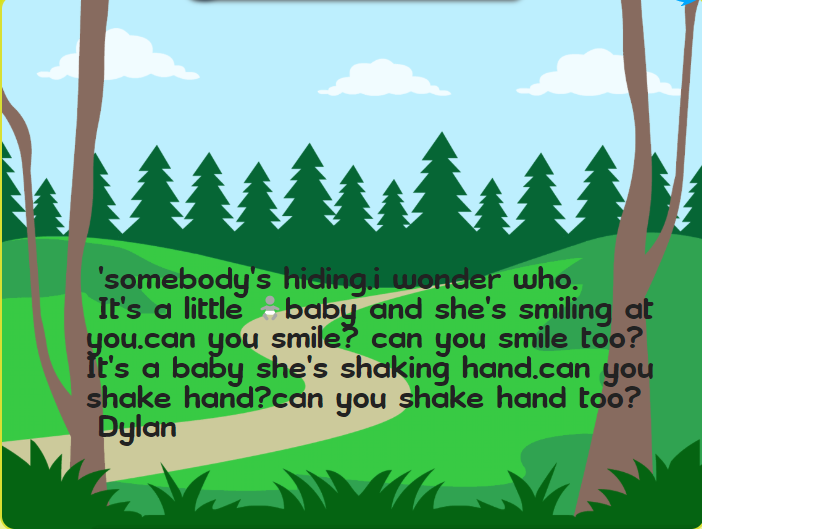 Monday 6th Apil 2020
Year 1 are finding great ways to use JIT5! Like creating a bar graph to represent the longest object to the shortest object. So imaginative!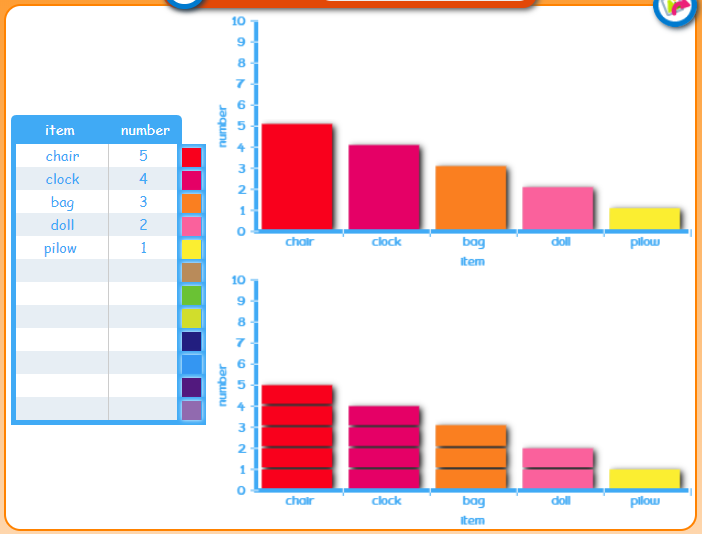 Check out the computer experts we have in Year 1! One of the pupils has made an algorithm on JIT5 to direct the dog around the garden. What fantastic skills you have remembered from your Computing in Year 1!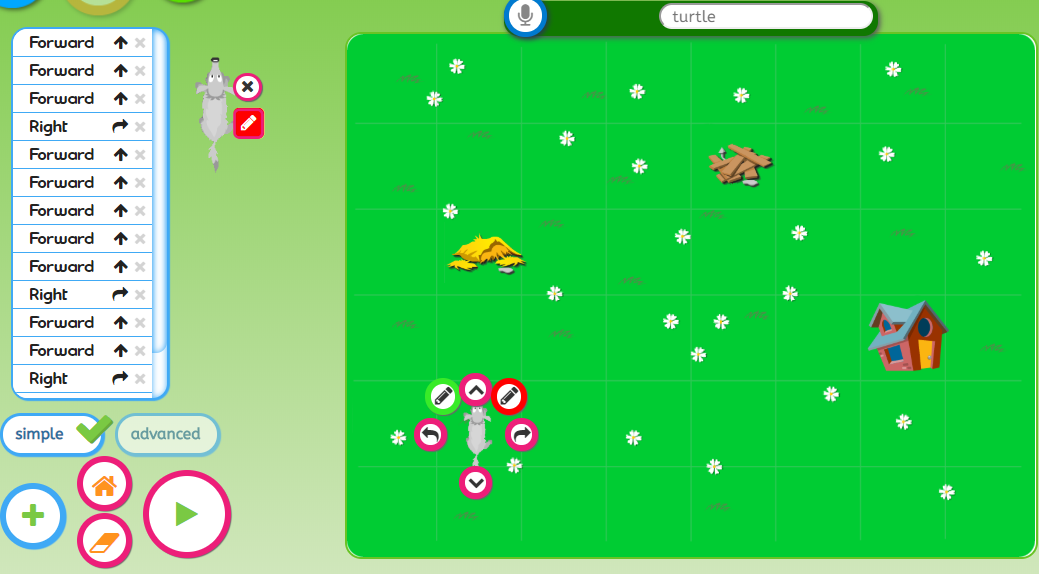 What fantastic adjective spotting Year 1 are doing today using the poem Nut Tree writing by Julia Donaldson!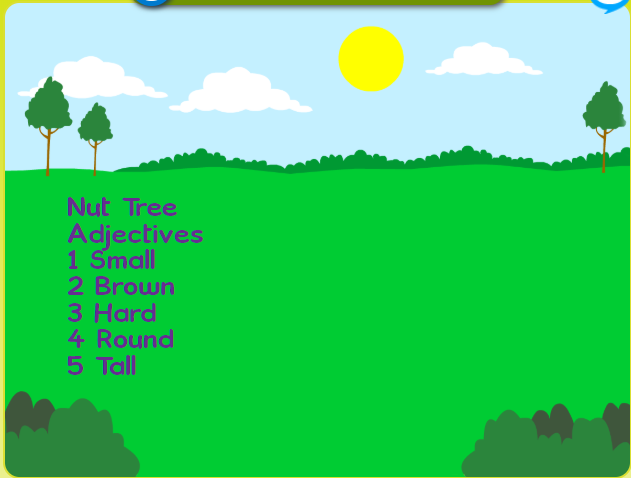 Friday 3rd April 2020
Look at the amazing research Year 1 have been doing about Brazil!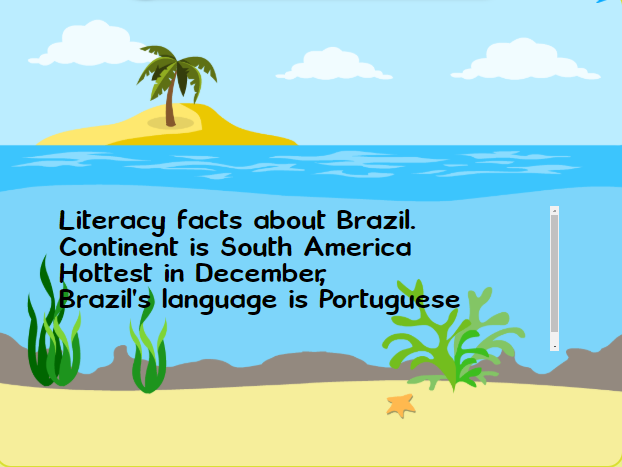 What fantastic material hunting the Year 1 children are doing today for their Science challenge! Look at this fabulous piece recorded on JIT5. Keep it up Year 1!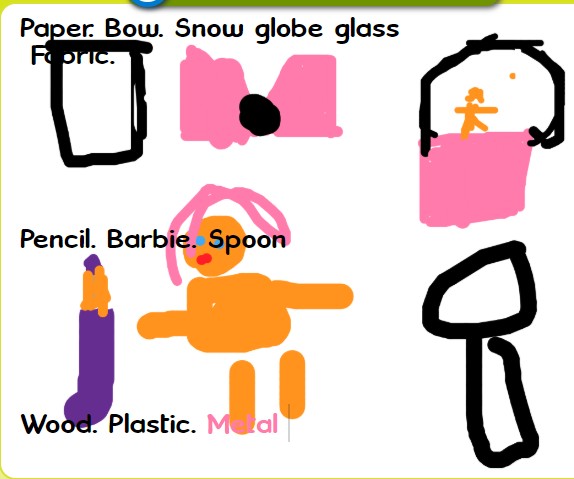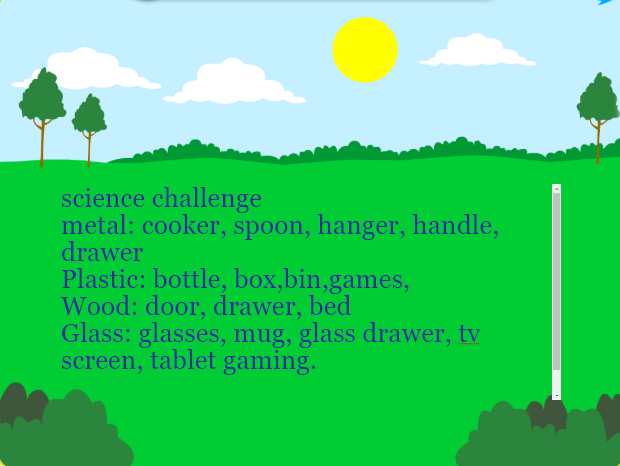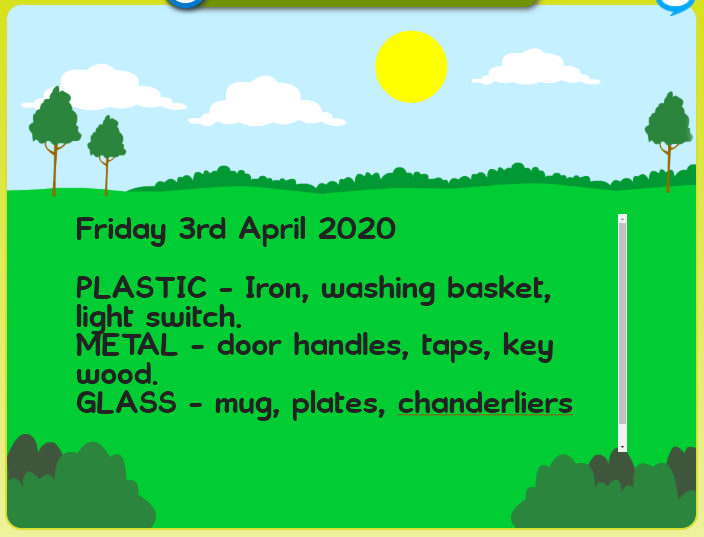 Your teachers are so pleased to see that you are continuing with your daily phonics work! We love the words you are recording with your sound of the day! Here are some with the ue sound.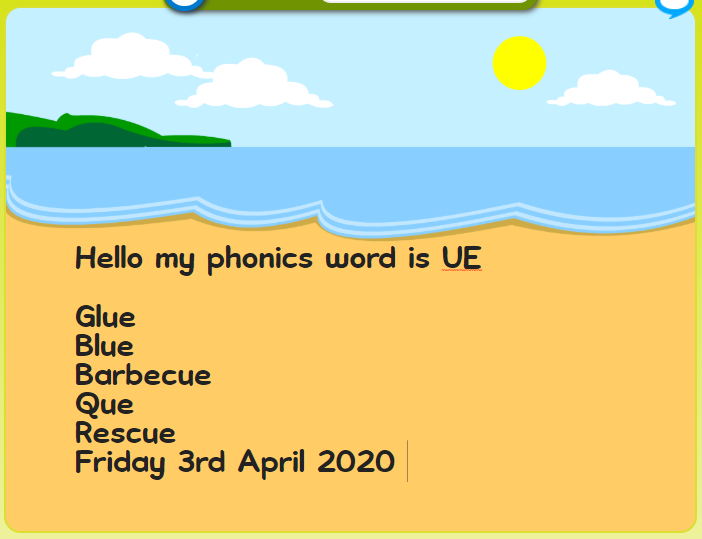 It has been fabulous to see that you are all becoming more confident with using the online platforms. We love the creative pieces of art and writing you have been creating for us to see!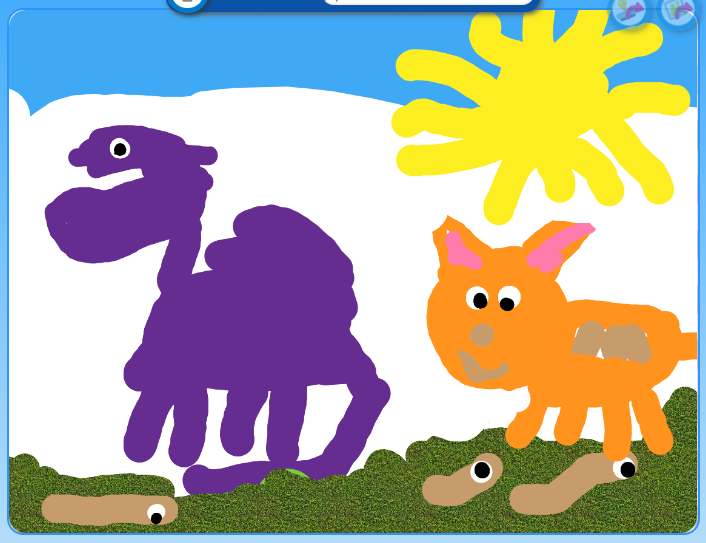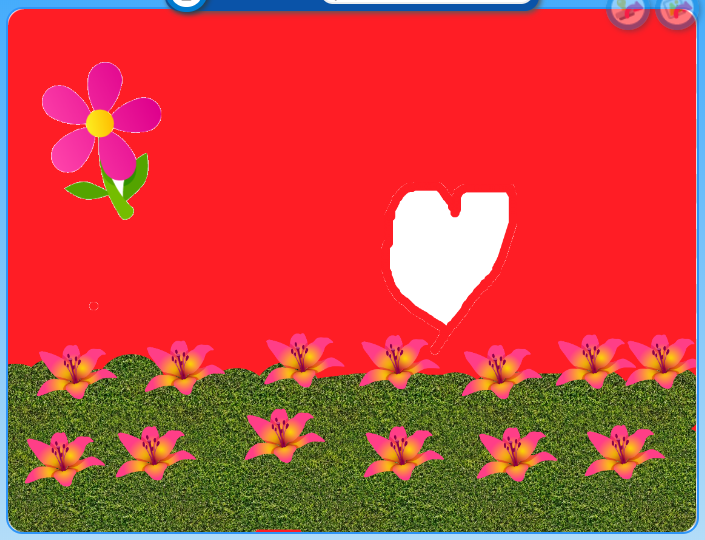 Wednesday 1st April 2020
Well done to all the children who took part in today's Maths activity! Your teachers have enjoyed reading about all of the household items which you have been measuring and recording. Remember to record your work on JIT5, like the work below, where possible so that your teachers can see it straight away!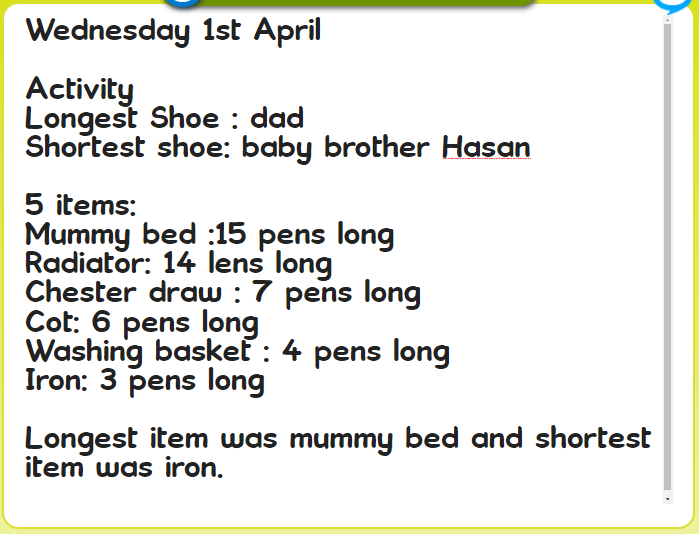 We also recieved fantastic home learning ideas for our class bears today! Have a look at the ones below, maybe you would like to try some of them yourselves!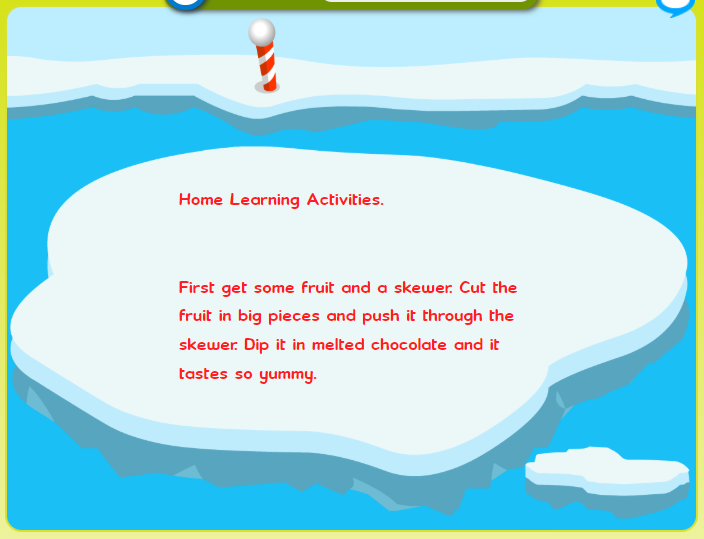 Wow! What busy bees you have been! Here is a picture of one of your friends doing a maths challenge. She came 1st! A maths superstar! Keep sending your pictures. We would love to see what you have been doing.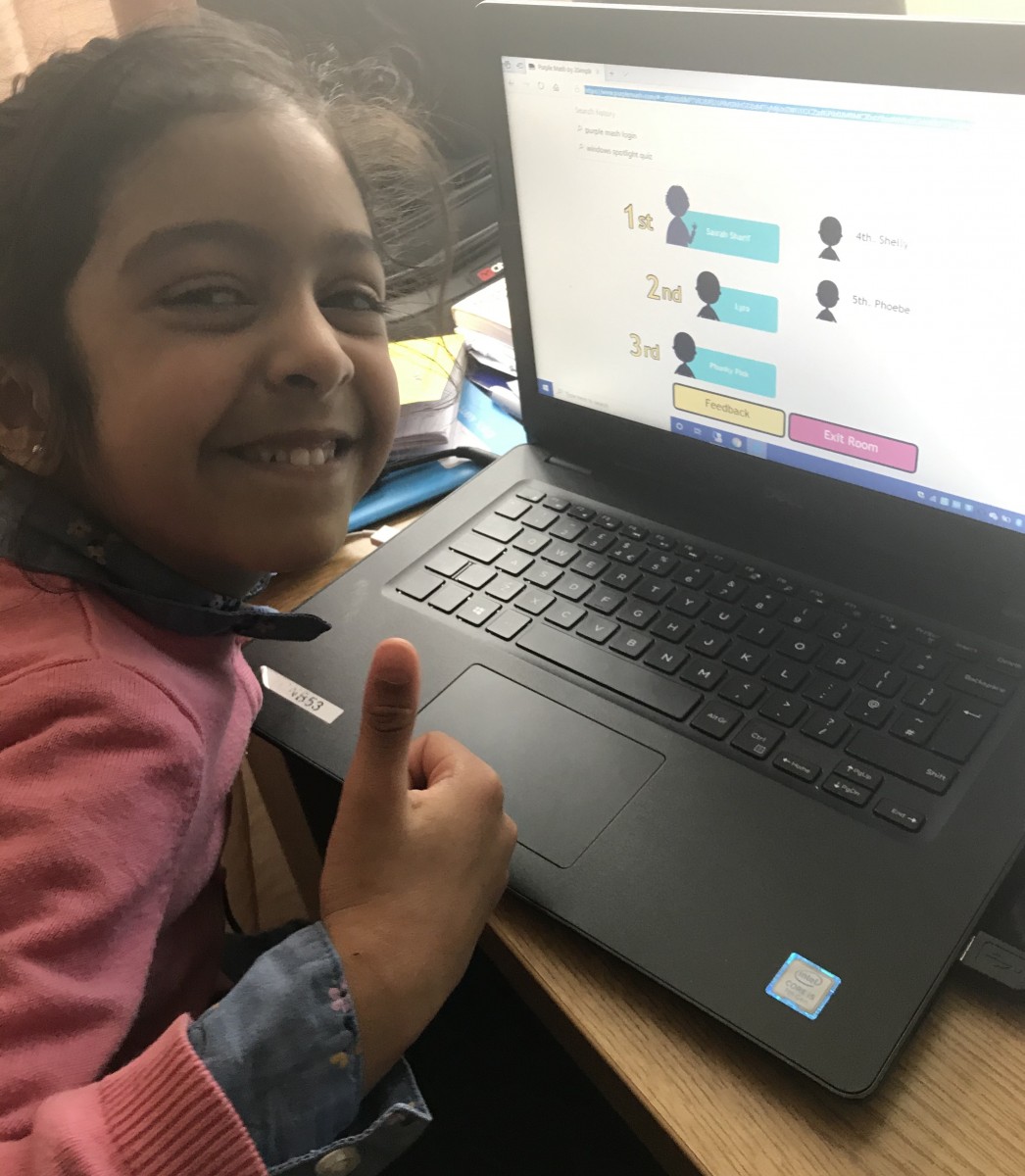 Remember to stay safe and keep washing your hands.
Friday 27th March 2020
For today's literacy challenge, the children were asked to record the home learning activity which they have enjoyed most. Look at some of the examples below!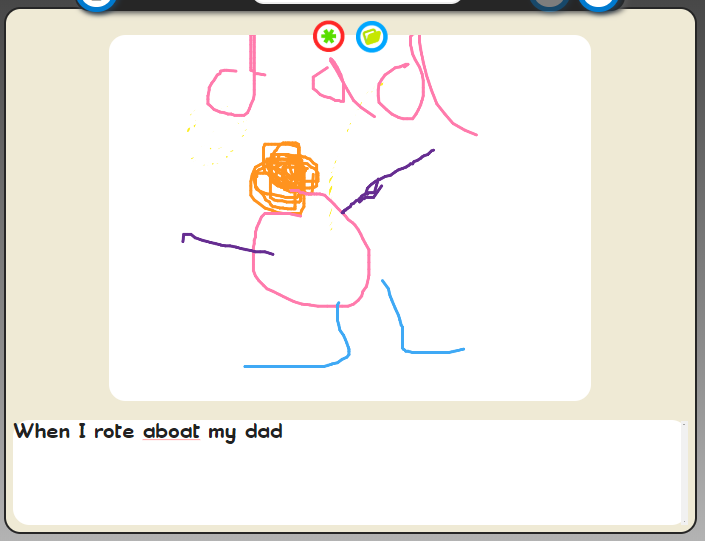 World Book Week
Grove school celebrated world book week w/c Monday 2nd March 2020 with lots of sharing book fun!
In the Key Stage assemblies that week teachers were asked to bring in one of their favourite stories. The books were mixed up and the children were given the challenge to sort the book back to its rightful owner. Once the books were sorted the teacher's shared why the book chosen was one of their favourites. At the end of the assembly Miss Wilkinson shared her favourite story Vegetable Glue by Susan Chandler which had all the children and staff giggling all the way through!
On Wednesday 4th March 2020 EYFS and KS1 came together after school for a Read Before You Sleep event with their teachers. The children came back to the school sports hall in their cosy pyjamas to share their favourite stories with their teachers. Children and parents were introduced to our story room upstairs in the sports hall which was set up for a We're Going On a Bear Hunt story with all things bears. The teachers had a lovely time hearing the children's favourite stories!
On Friday 6th March 2020 children and staff dressed up to end World Book Week. We had some fantastic costumes! The children in Year 1 were able to share more about the character they were dressed up as by writing a blurb all about their character's adventure.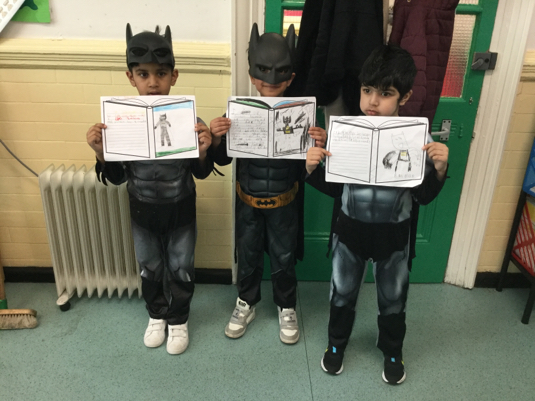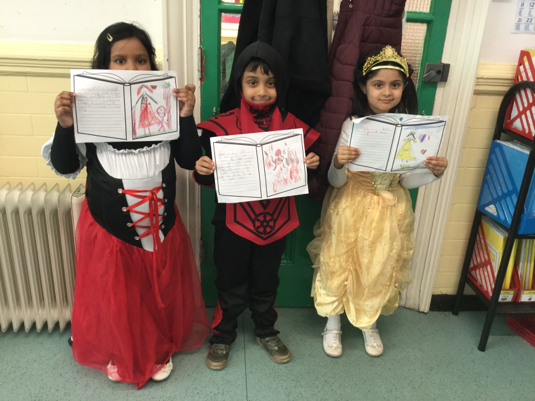 On Friday afternoon Year 4 came into the Year 1 classrooms to share their favourite stories. Year 1 had come up with lots of exciting questions to ask the Year 4 children about their favourite stories. Year 1 had a fantastic time and listened beautifully to Year 4 reading their stories. As the event was such a success Year 4 will continue to come to Year 1 weekly on a Friday afternoon to share their favourite stories.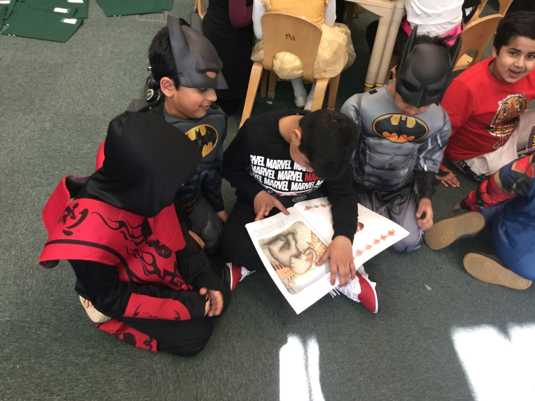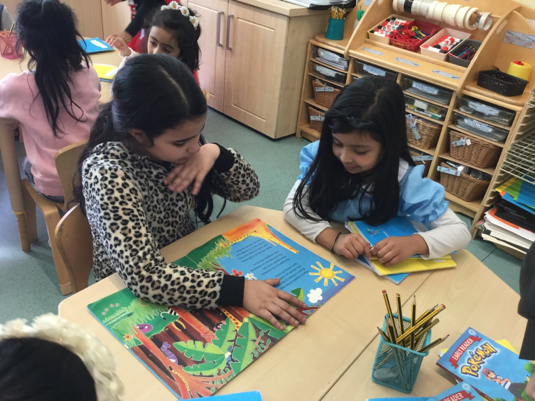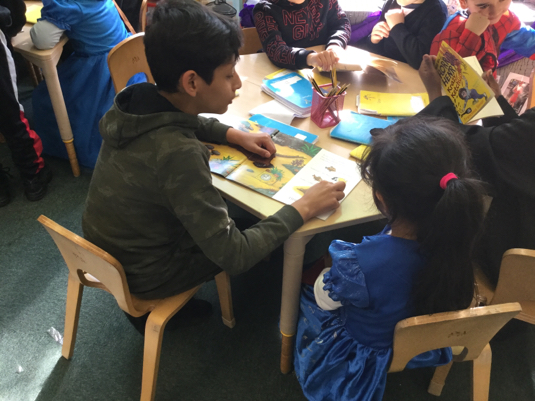 Terry Frost Art Explosion Day
Year 1 exploded into their Spring 2 half term with a topic day all about their artist of the half term Terry Frost. We spend the day exploring the various art pieces created by Terry Frost. We discussed the colours and resources used in his work. We then explored different art resources such as paint and tissue paper. Year 1 mixed different paint colours to create new shades of paint to use in their artwork. With the tissue paper we explored the technique of collaging. At the end of exploring the different resources we evaluated which we would use for the various parts of our Terry Frost piece 'Suns and Boats'.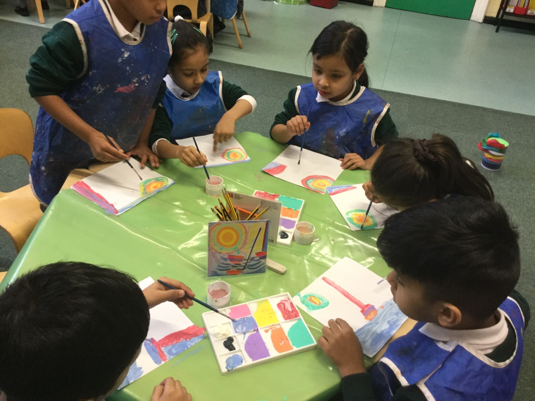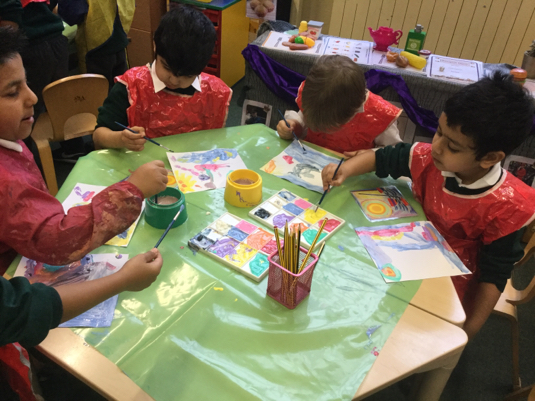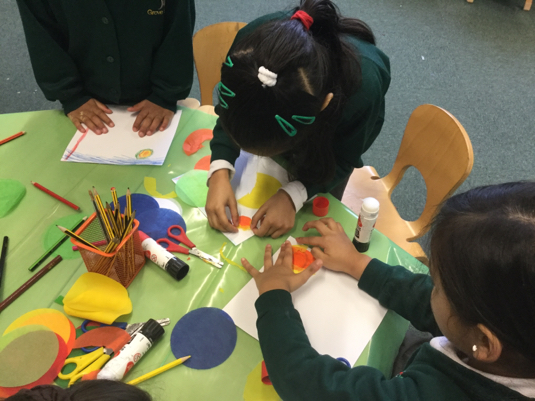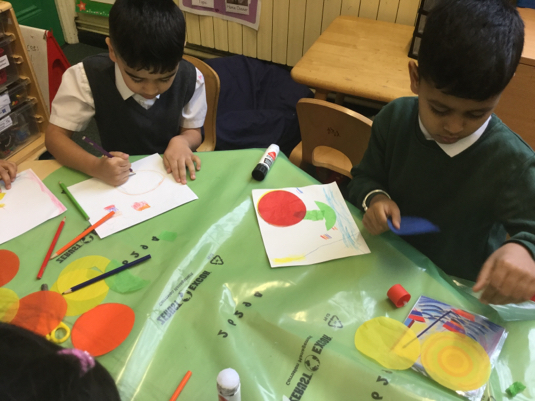 Hands on Science workshop
We recently had a visit from Hands on Science and we participated in a workshop where we experimented how to make boats float. We used our knowledge of materials and their properties from our science lessons and explored how to change the shape of the materials we used to make them more able to float. We used plasticine and tin foil to make our boats and we added 'passengers' (metal nuts) to see how effectively our boats could float under pressure.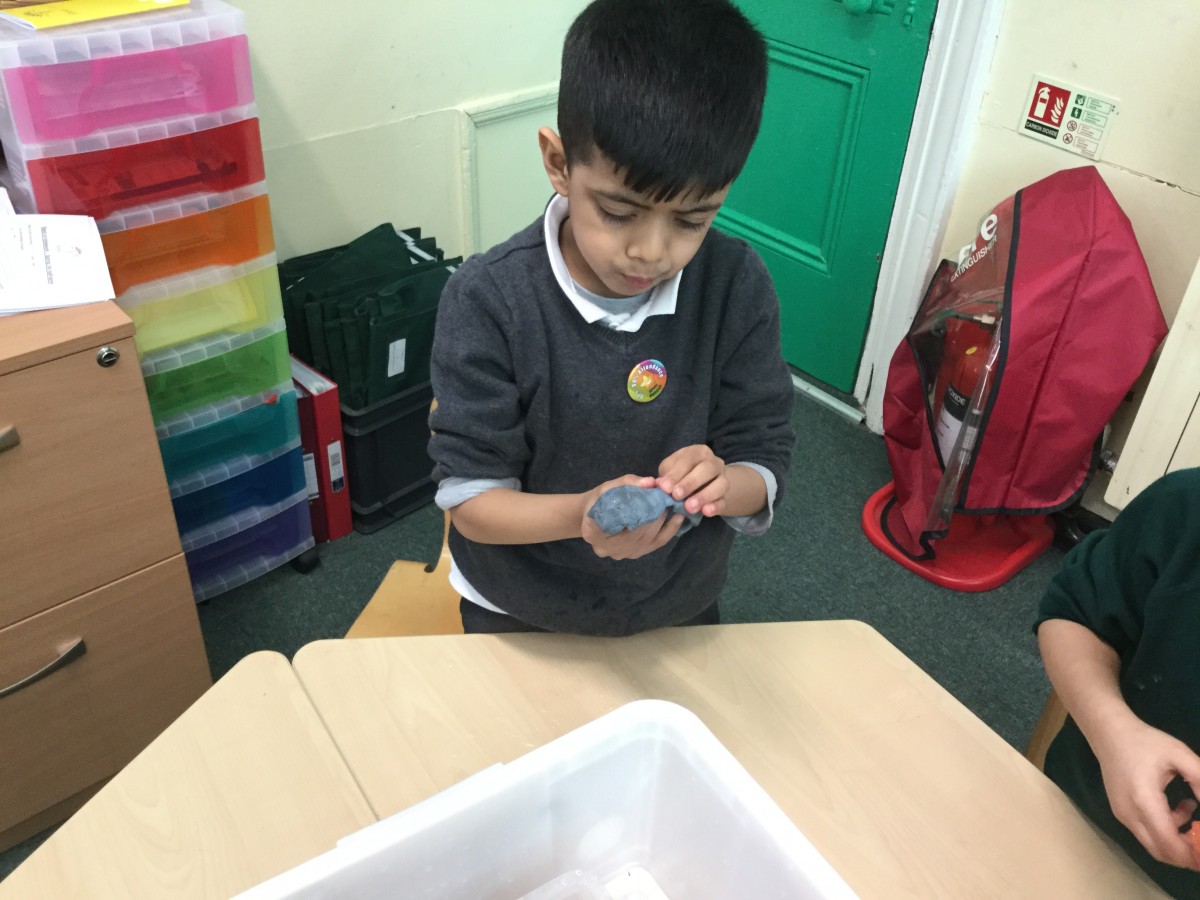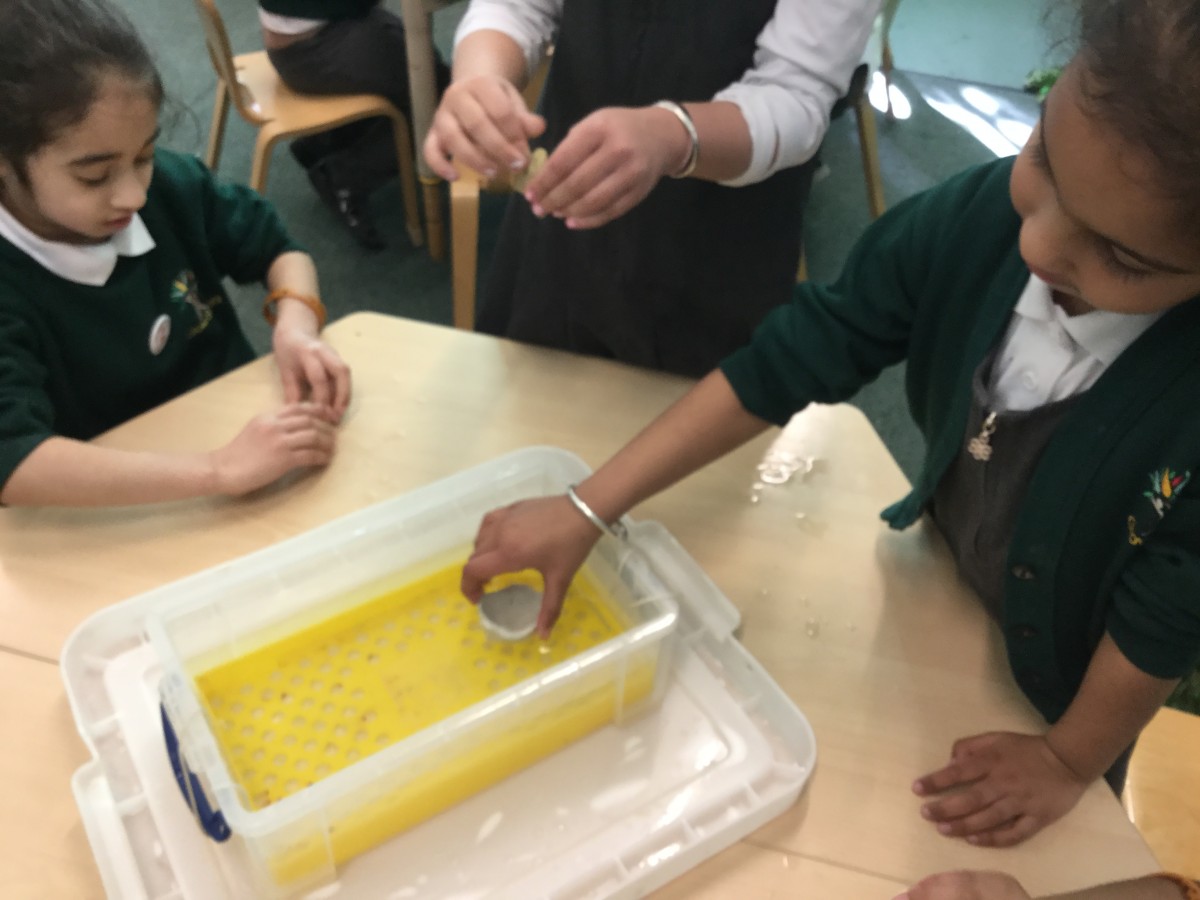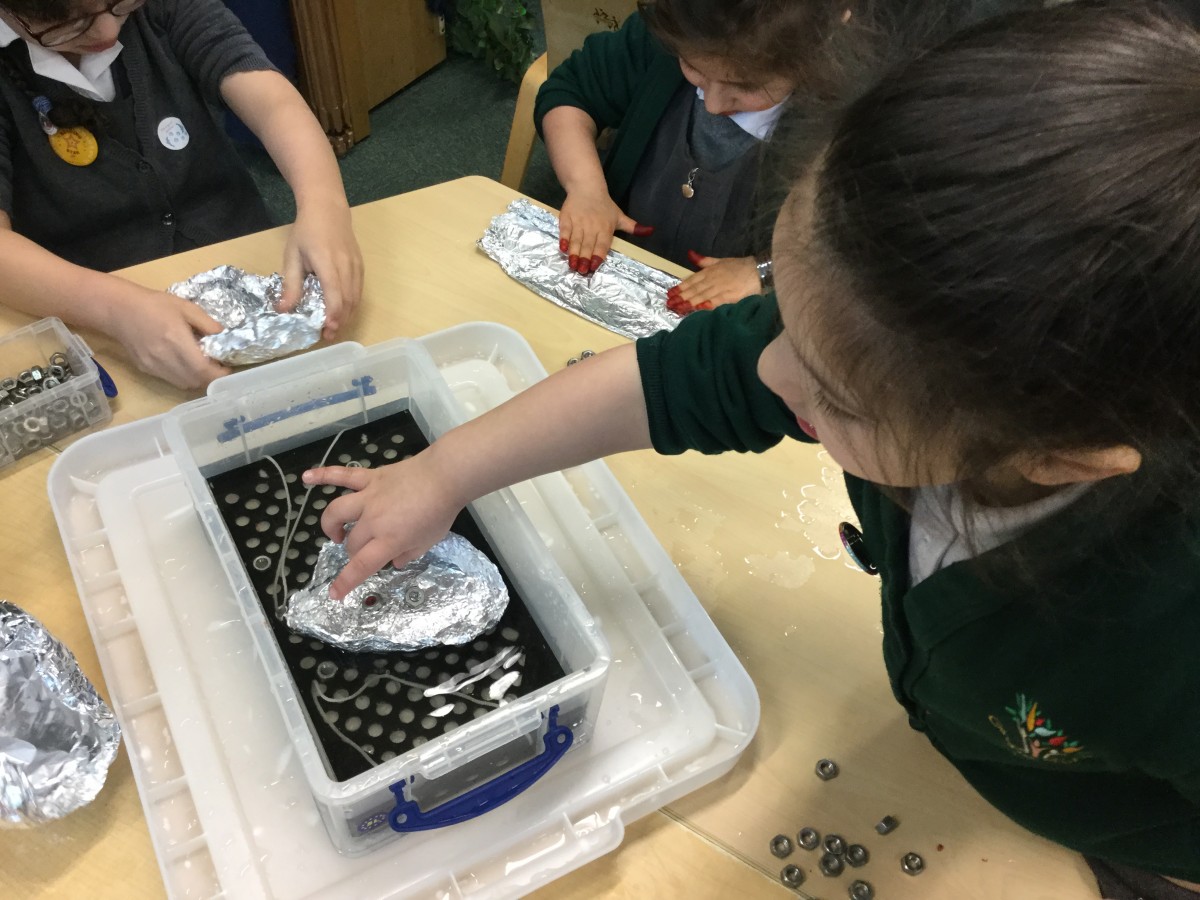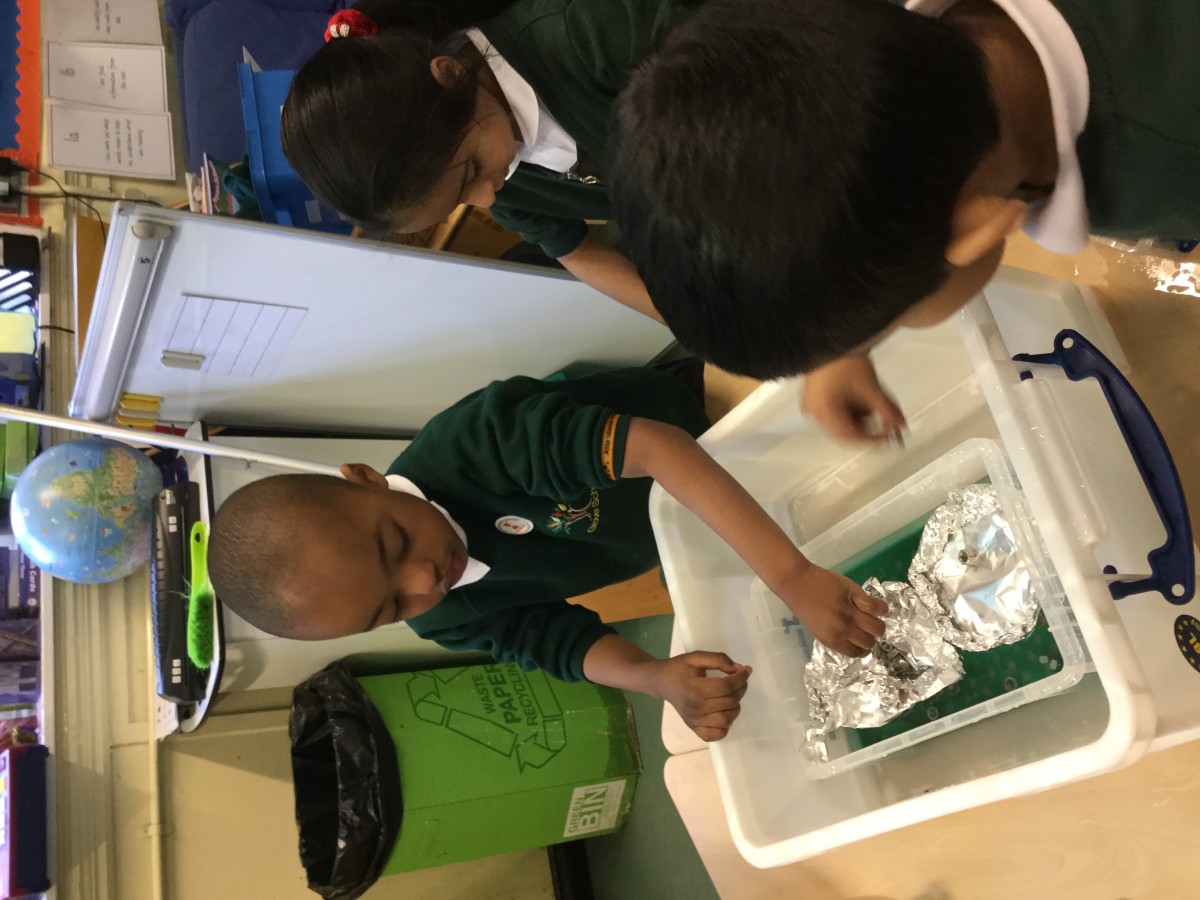 Design and Technology - making a strong chair for our class bear
In Year 1 we enjoyed making a strong chair for our class bears. Before we began designing and making the chairs we needed to look at structures in our environment to see how they were joined together and what made them strong and stable.
Back in class we experimented how to join materials and how to make them strong and stable using straws, glue, tape, pipecleaners and card.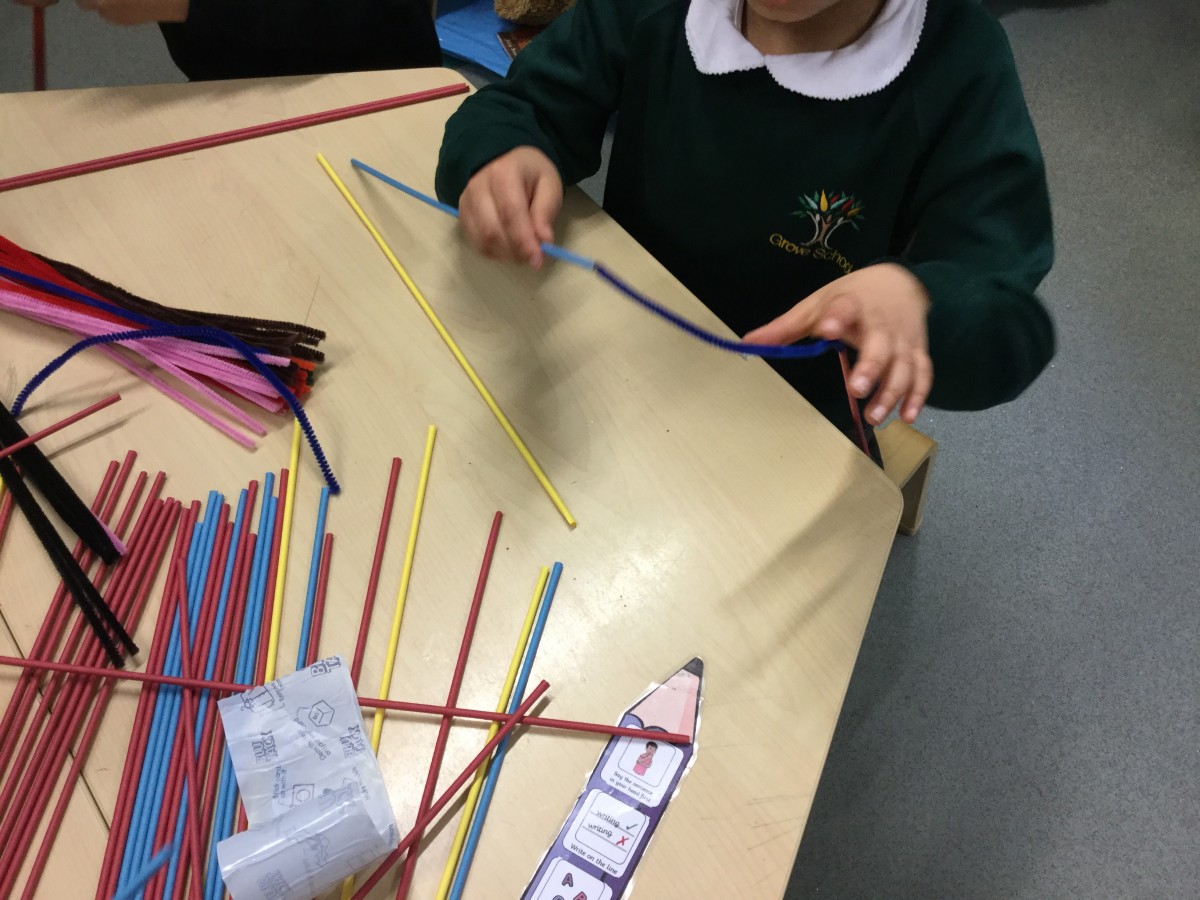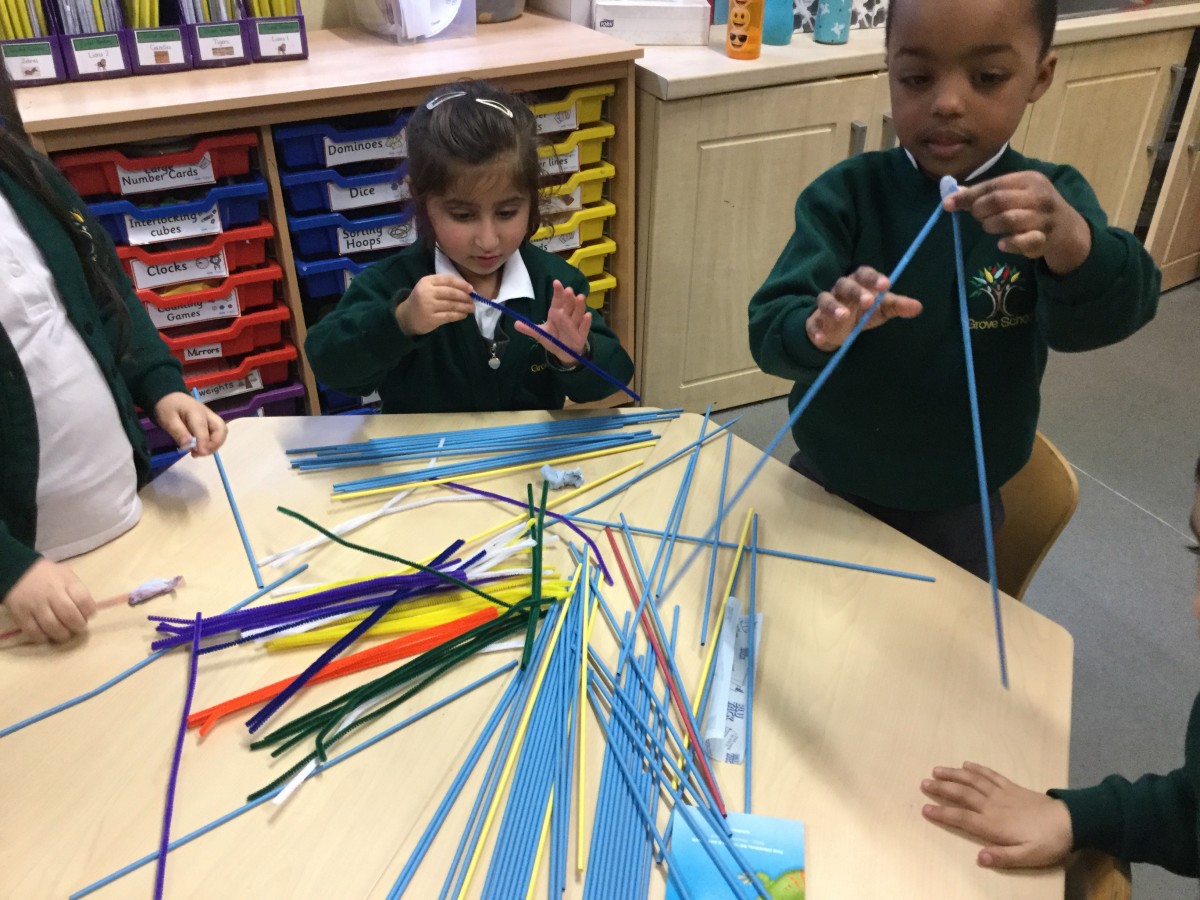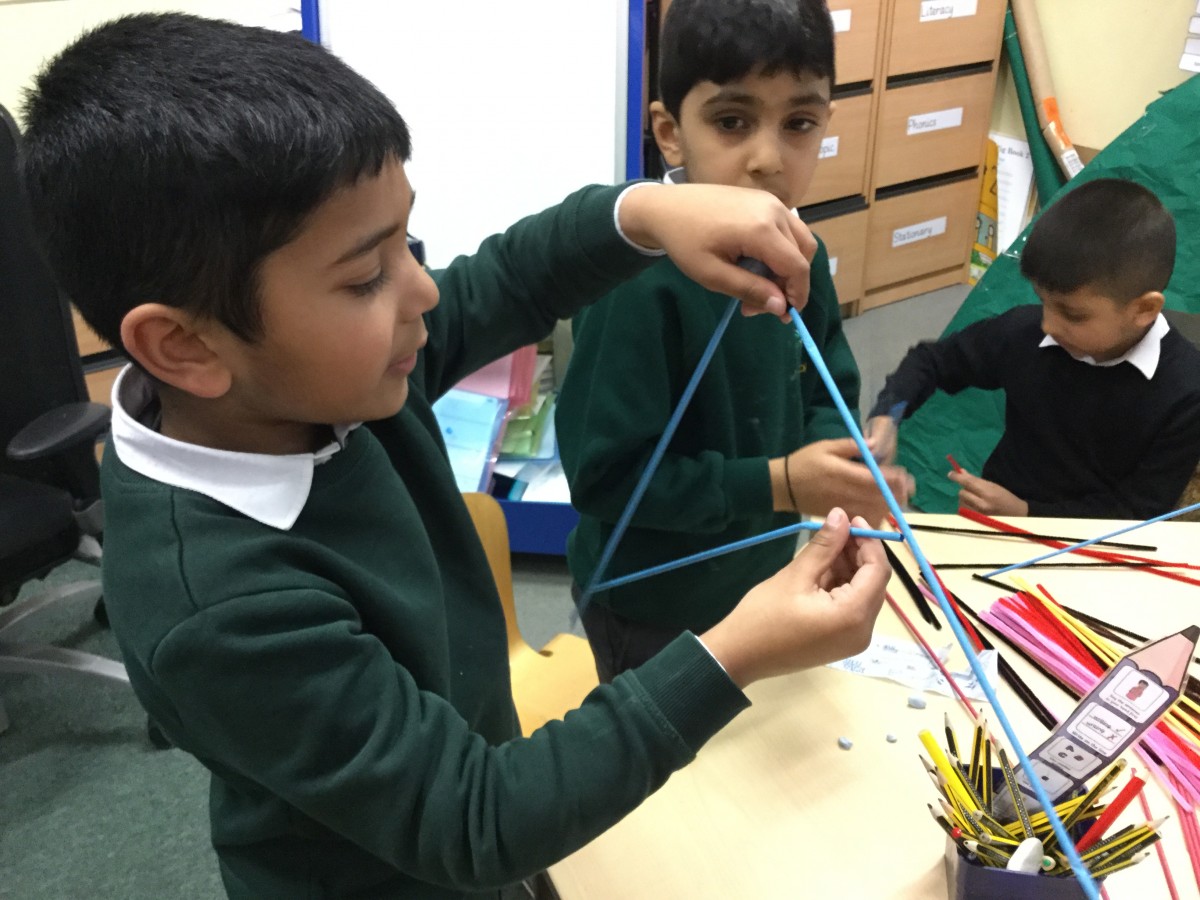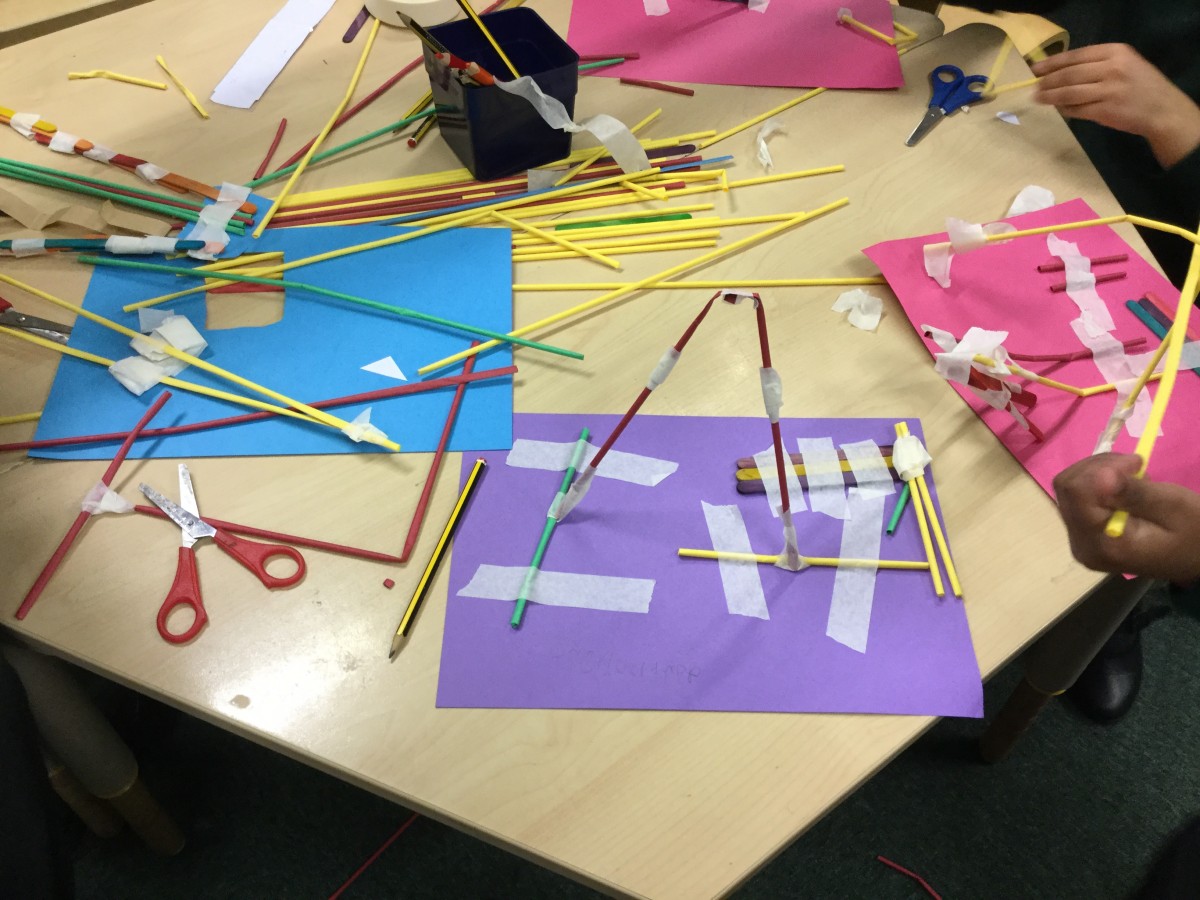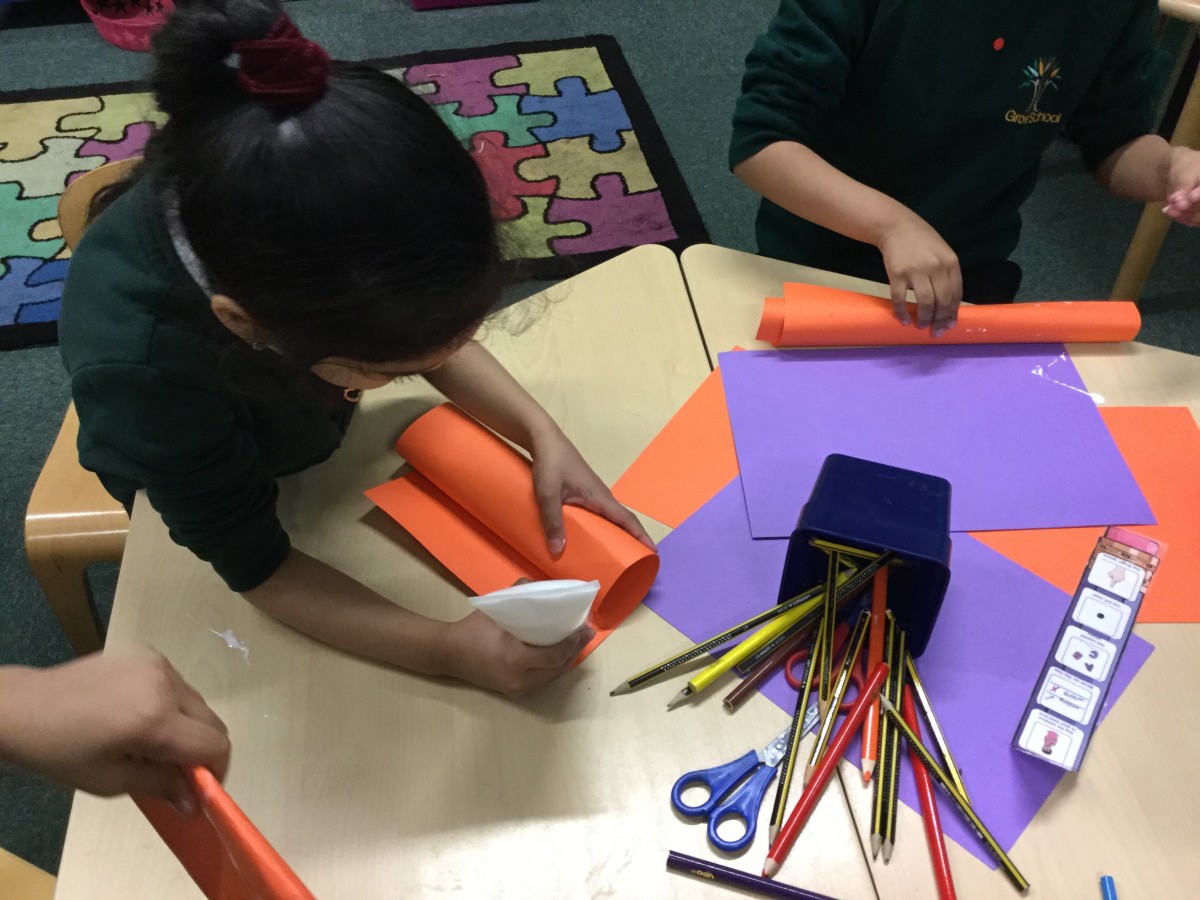 We also explored how to make structures strong and stable using bricks.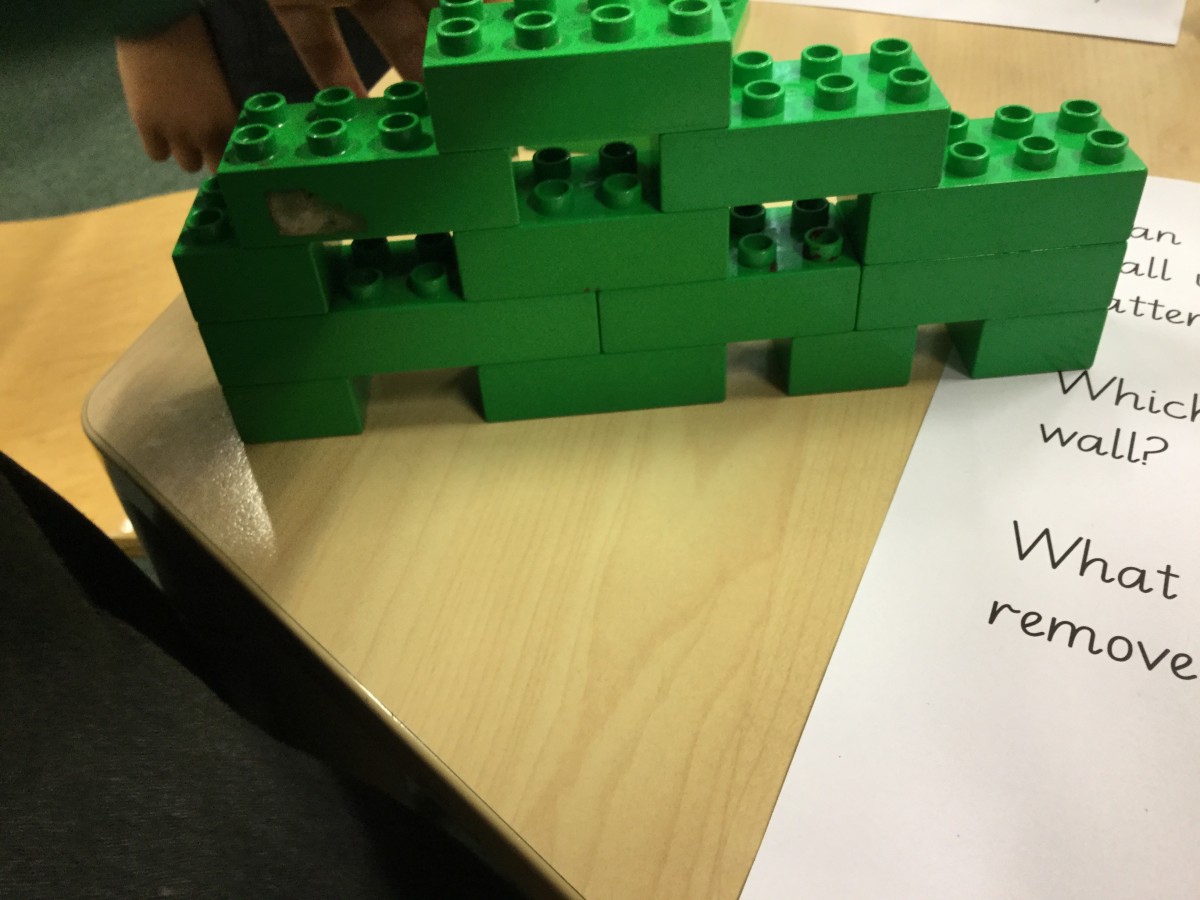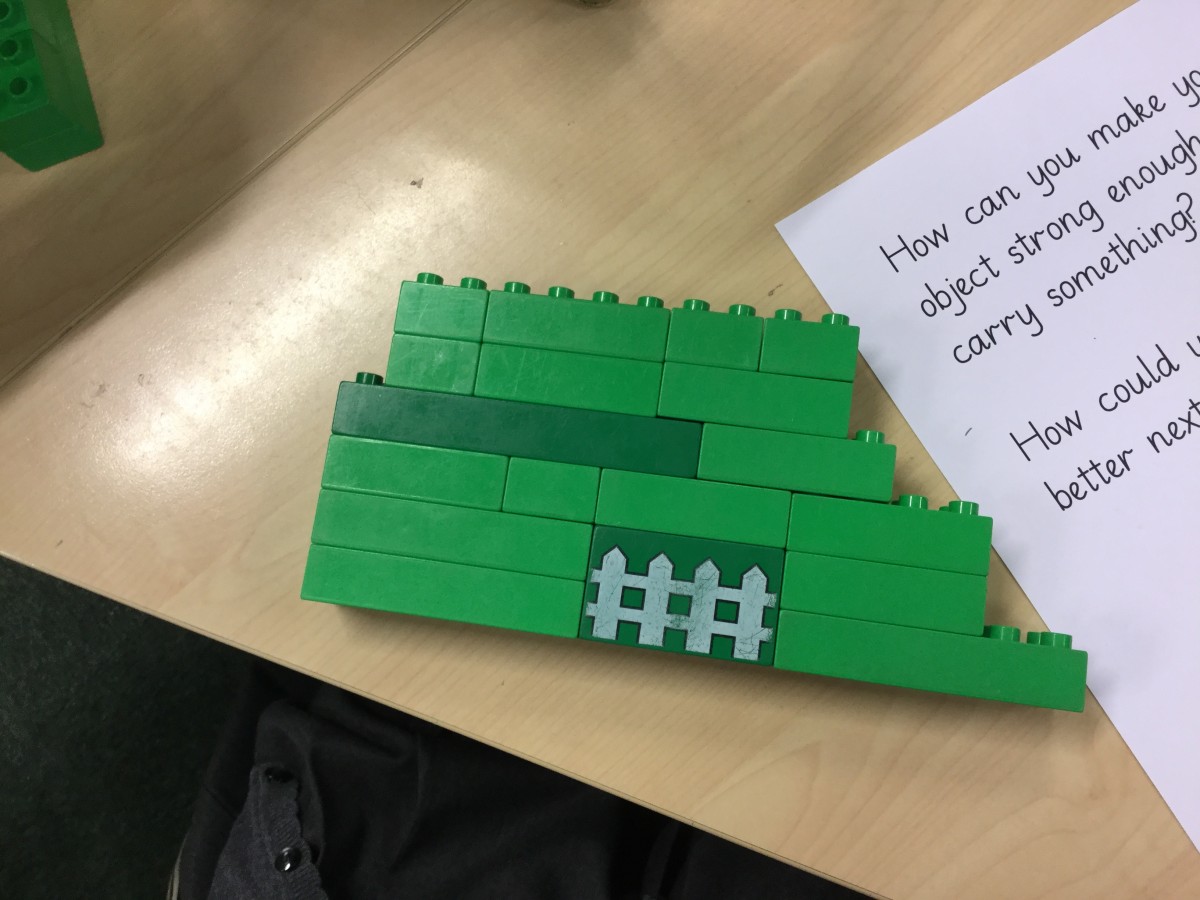 The problem solving skills and team work demonstrated by the children was outstanding! They used technical vocabulary to explain the processes they were working through.
When the time came to make the chairs, the children put everything they had observed and learned into practice and made suitable chairs for the bears to sit on.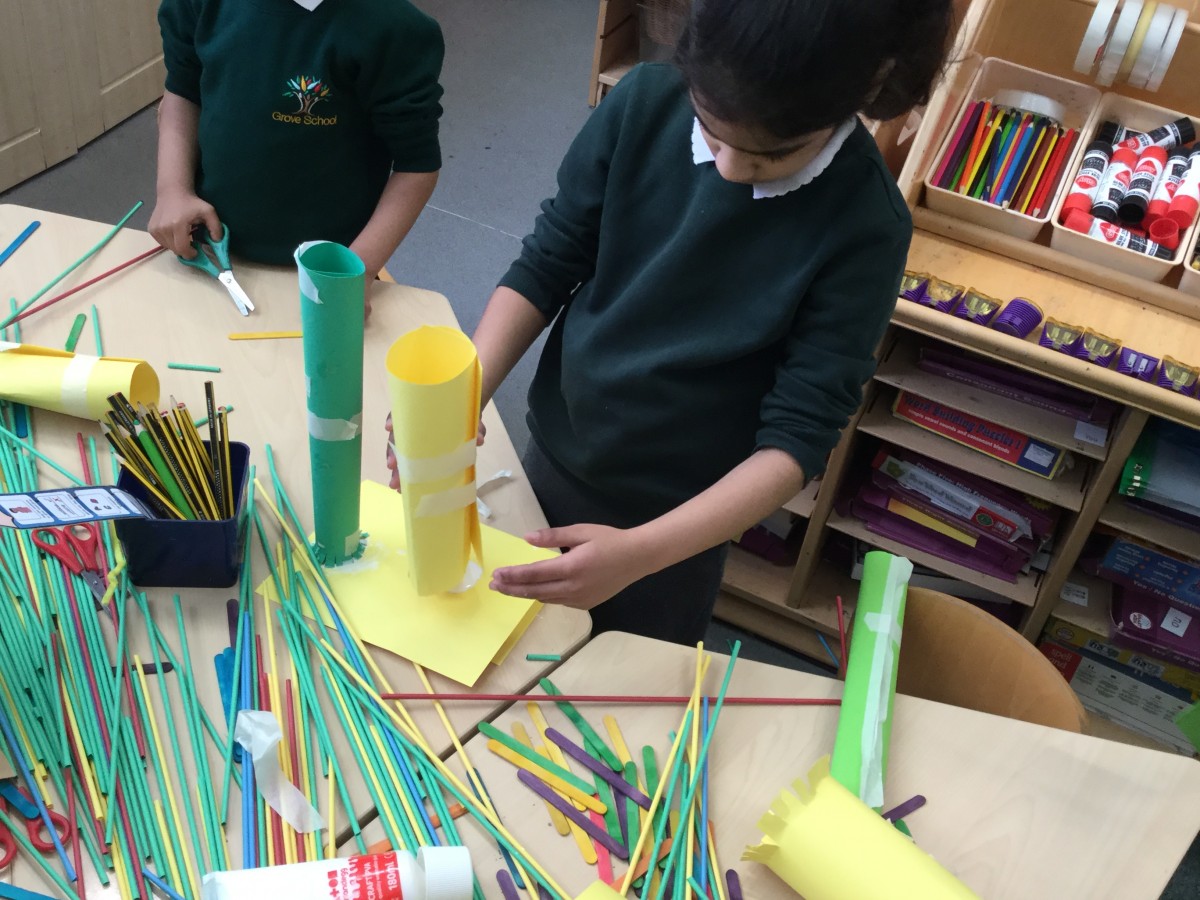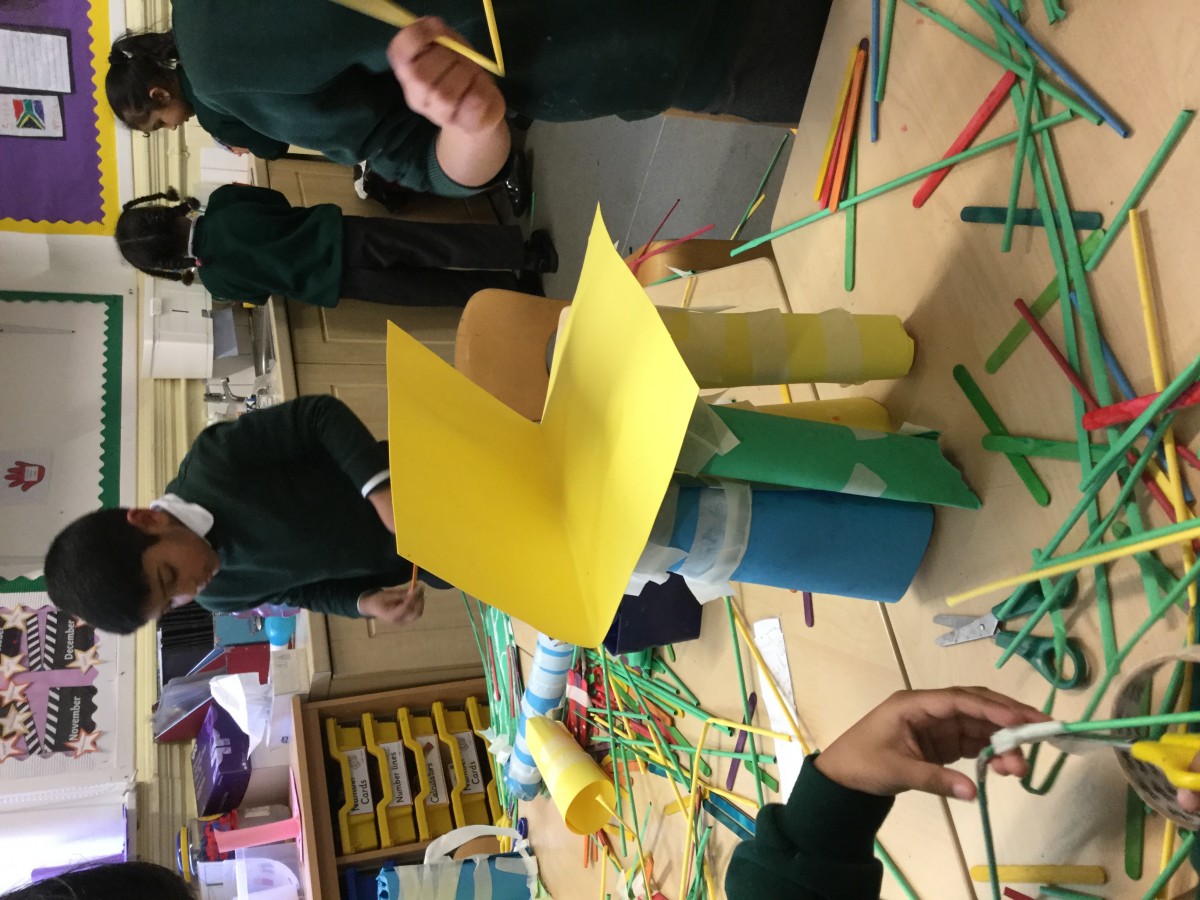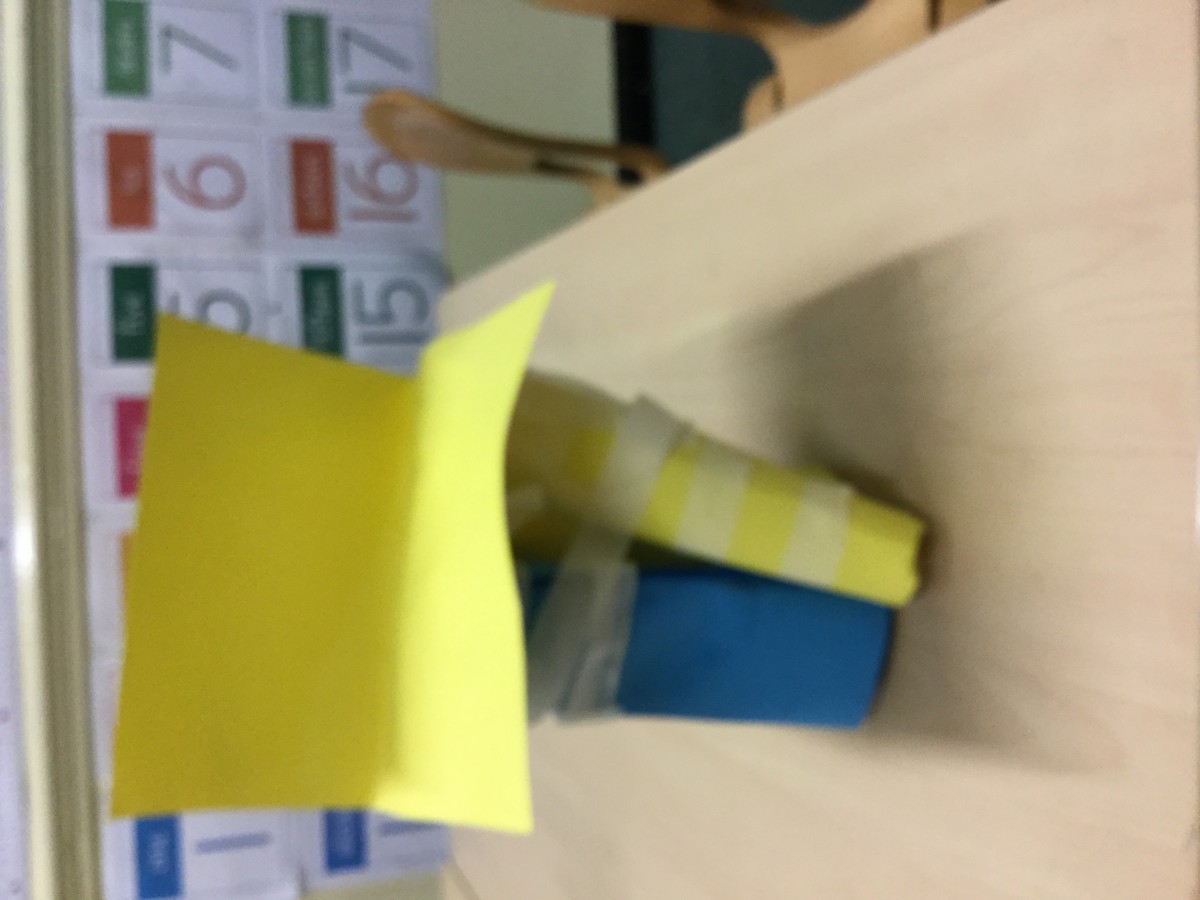 On Tuesday 17th December we held the official opening of our sports hall. Governors, neighbours and parents were all invited to see our brand new sports hall. Each year group produced a display showcasing their amazing curriculum work and students from each year group were on hand to talk about their work and answer any questions. Here are some photos of the year 1 display.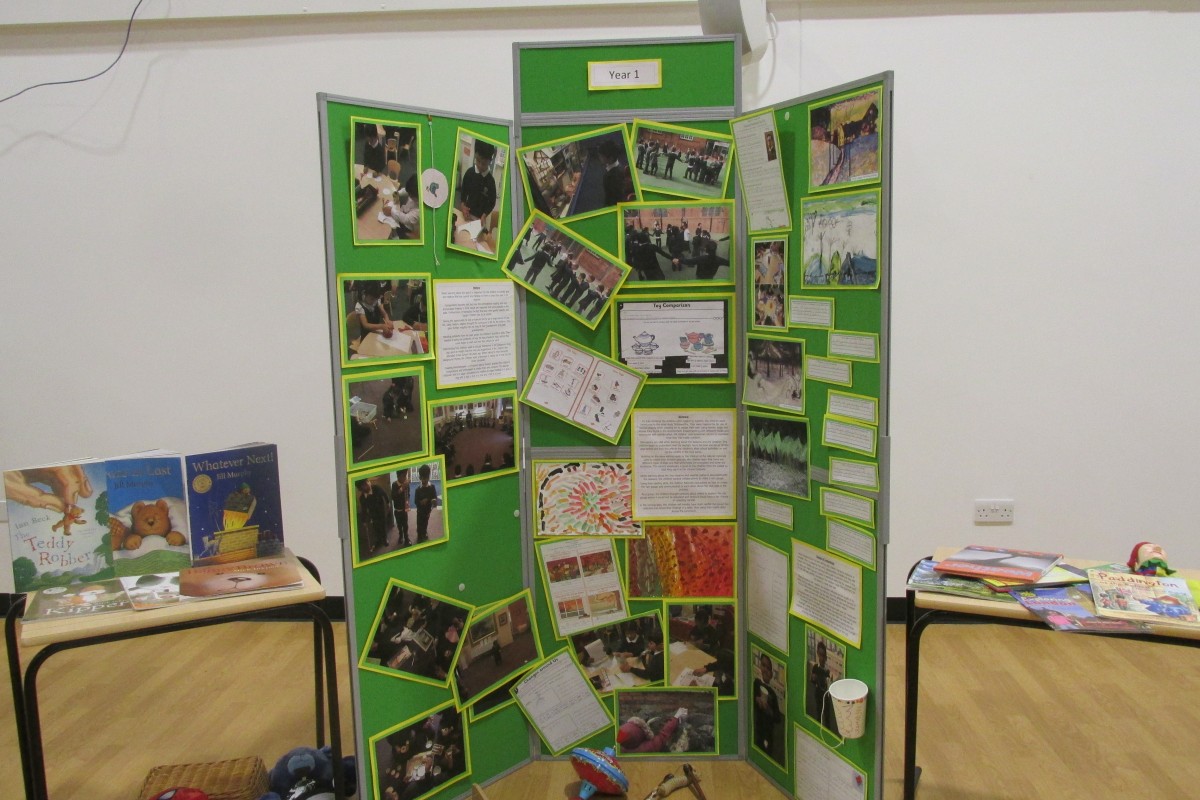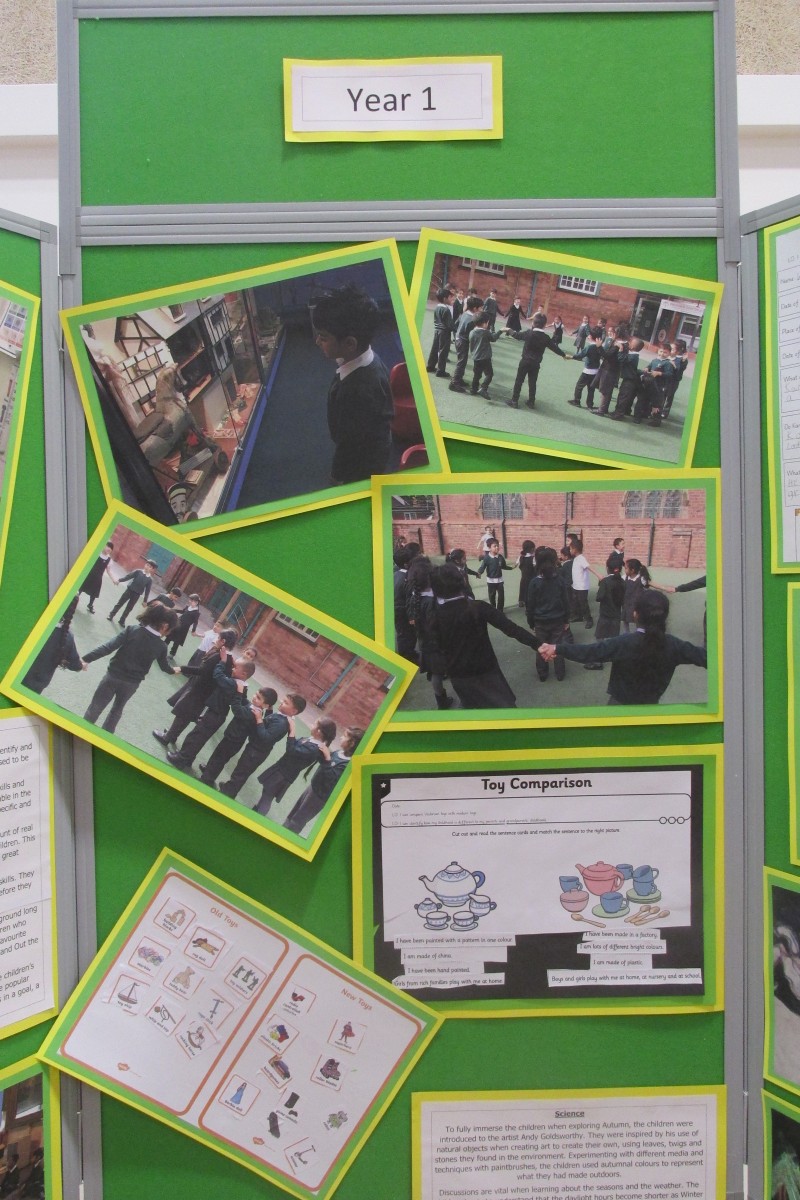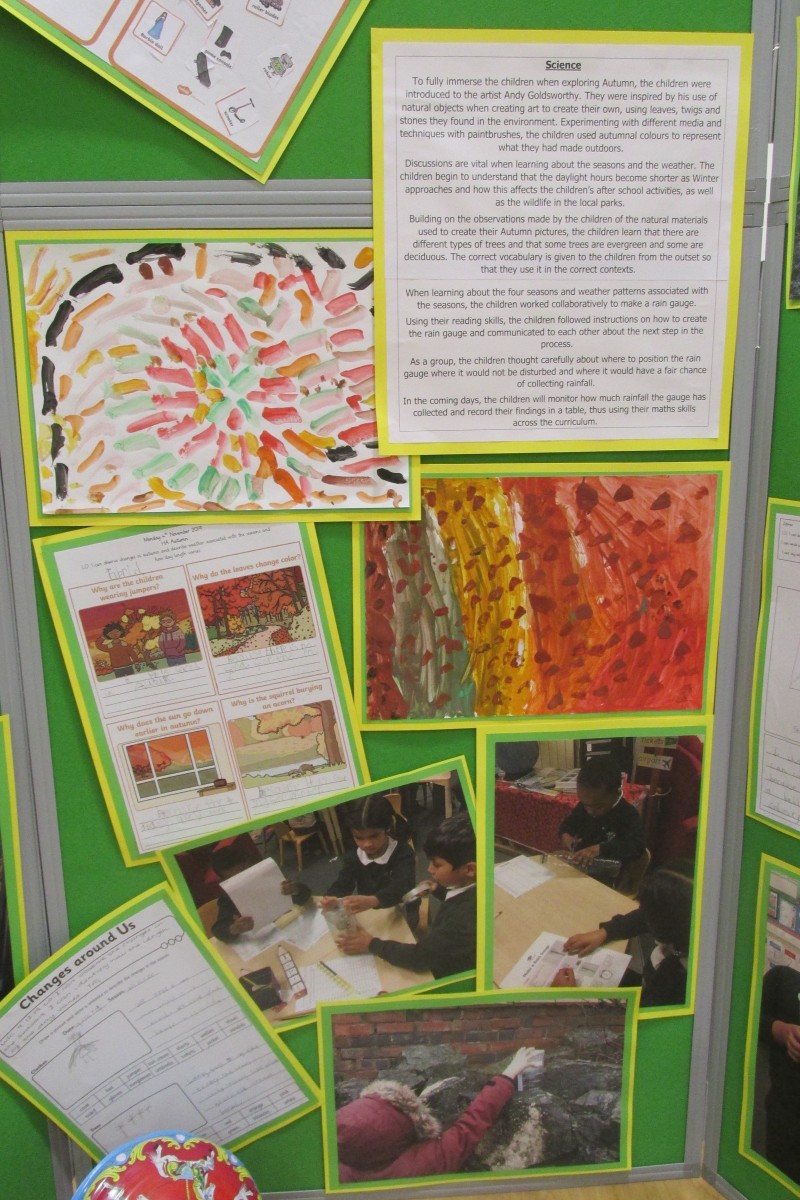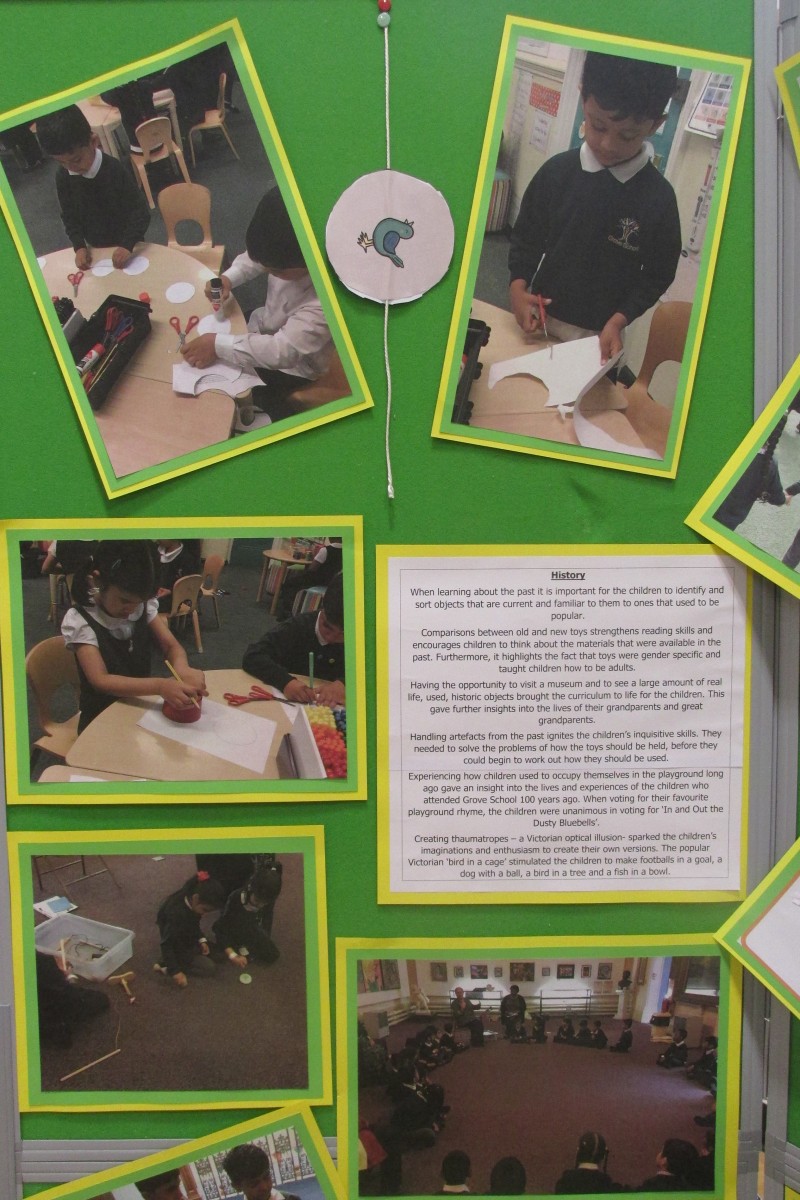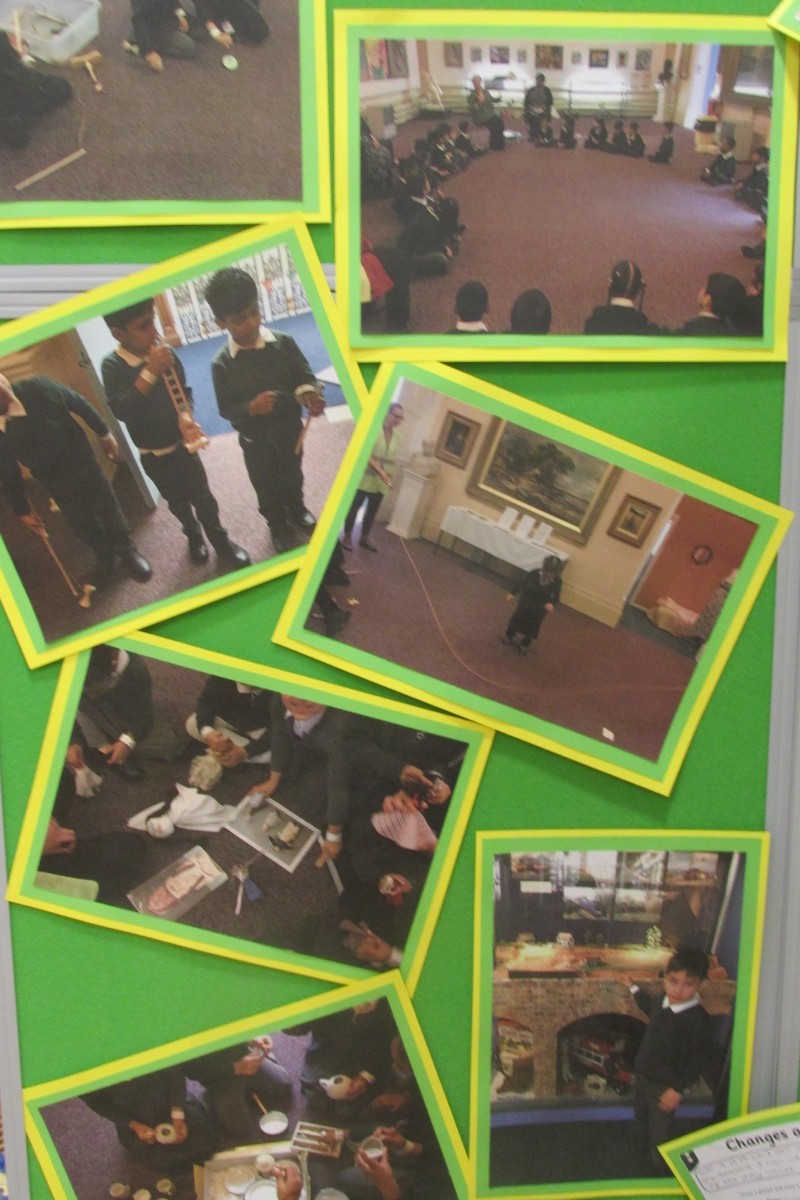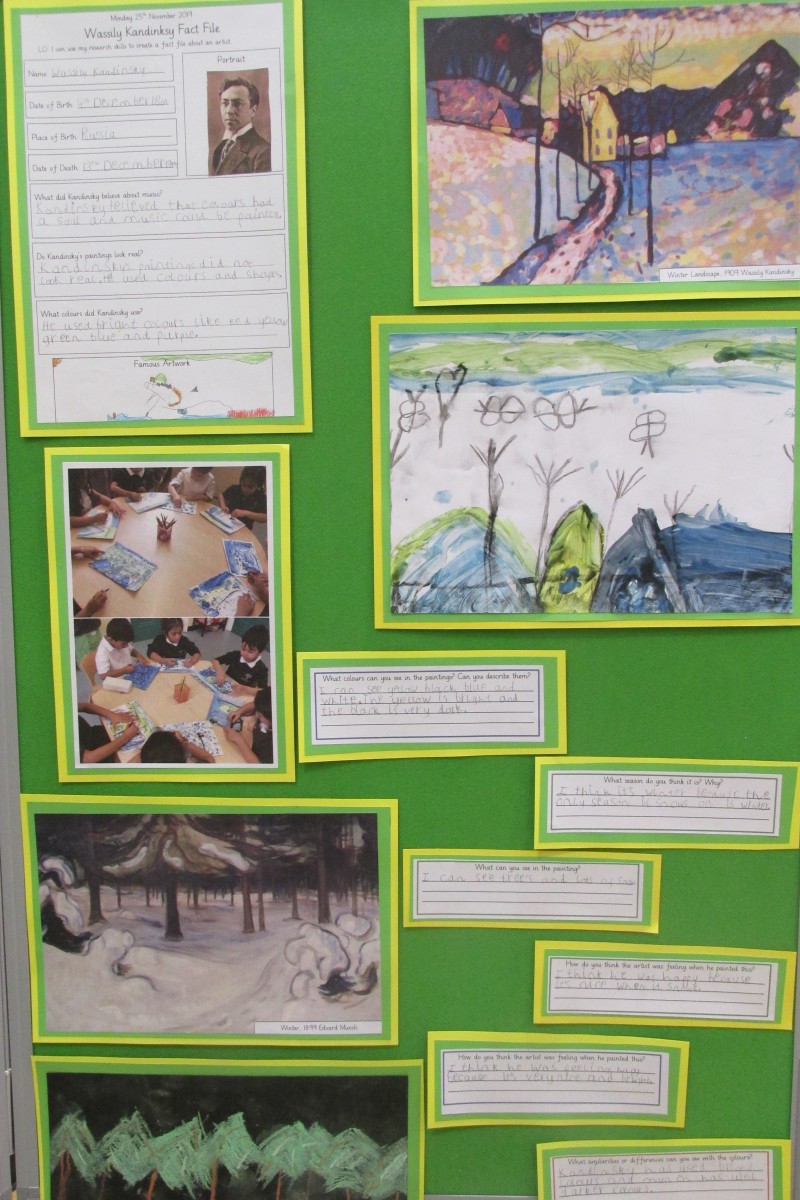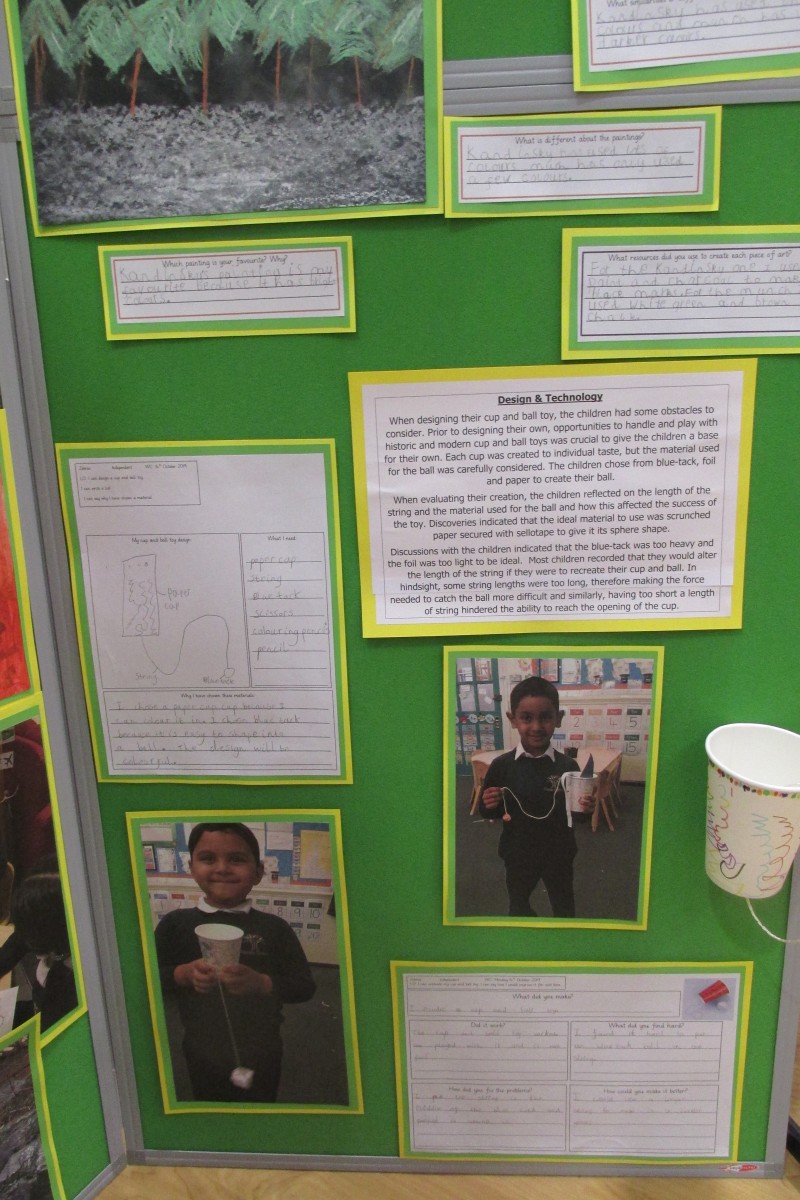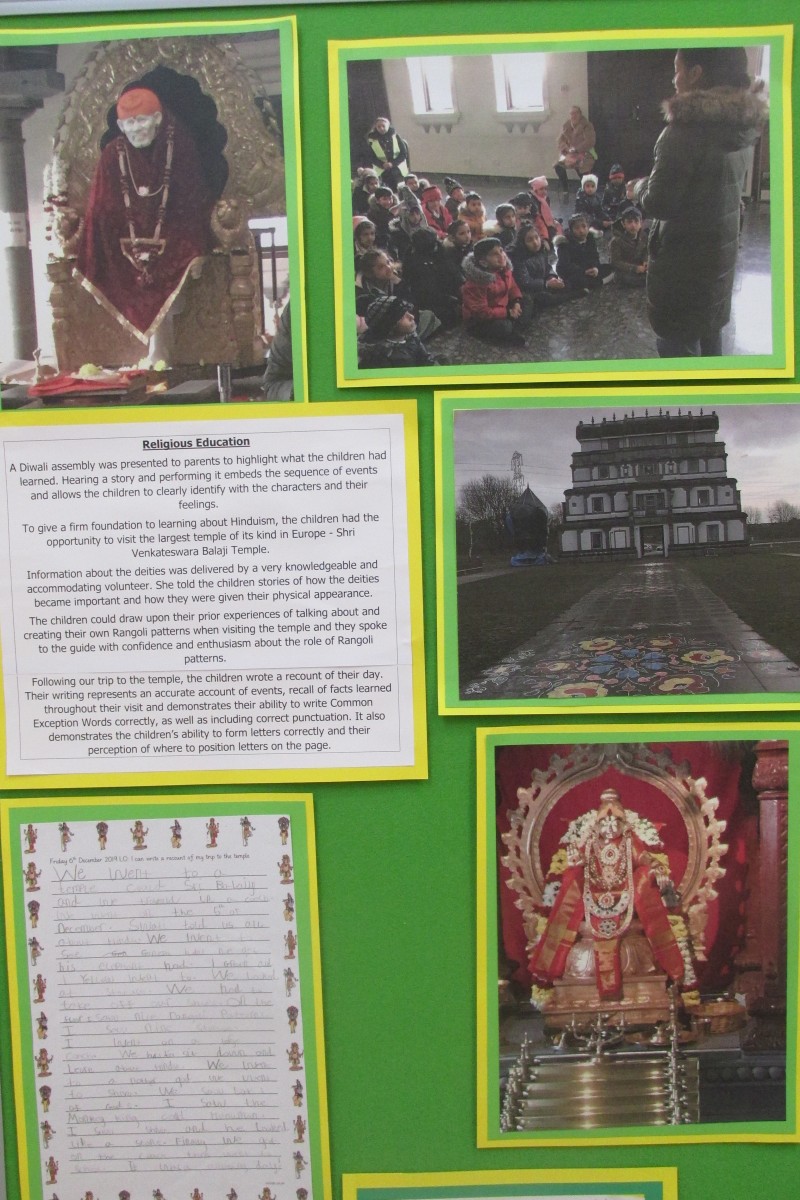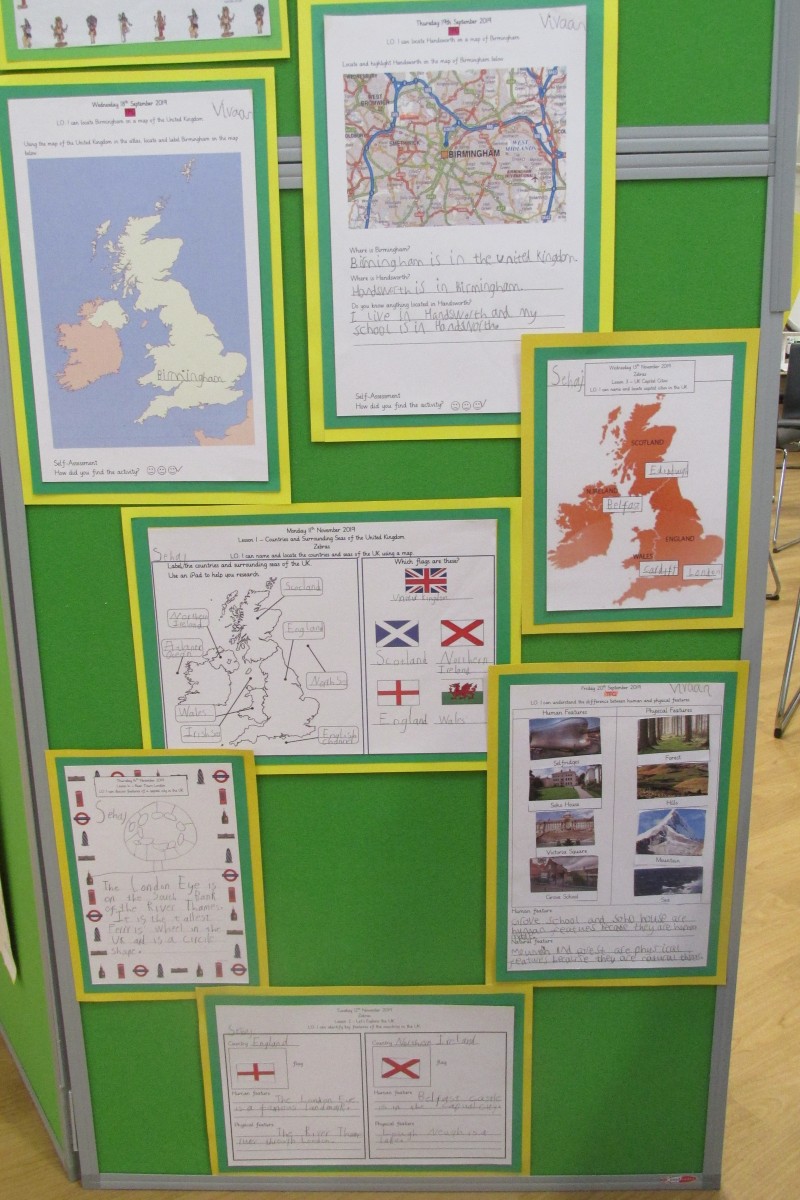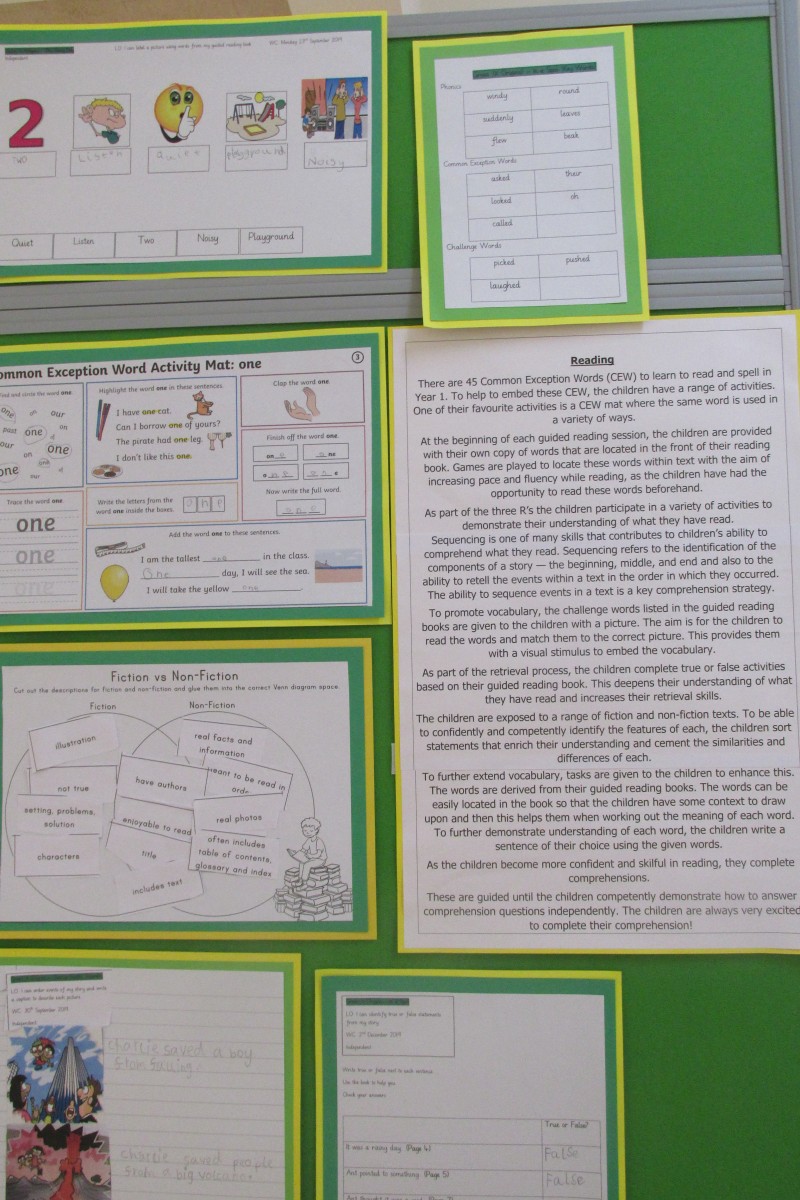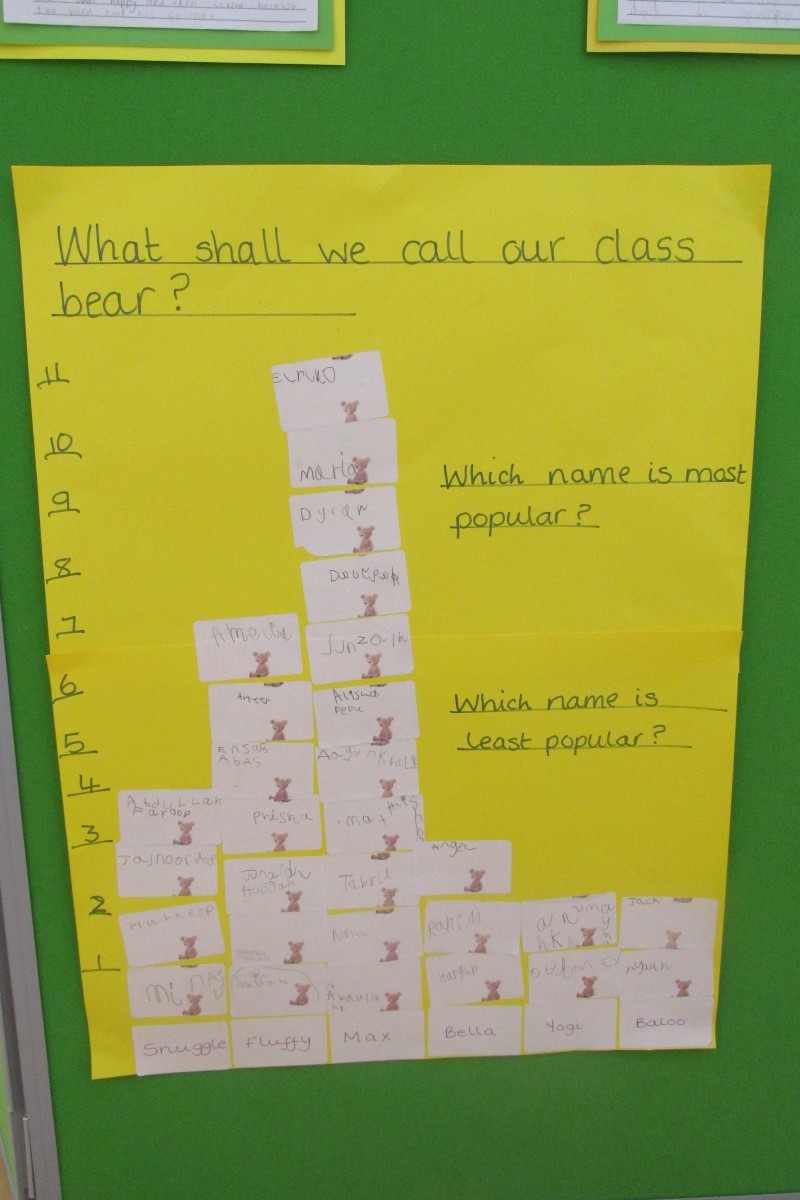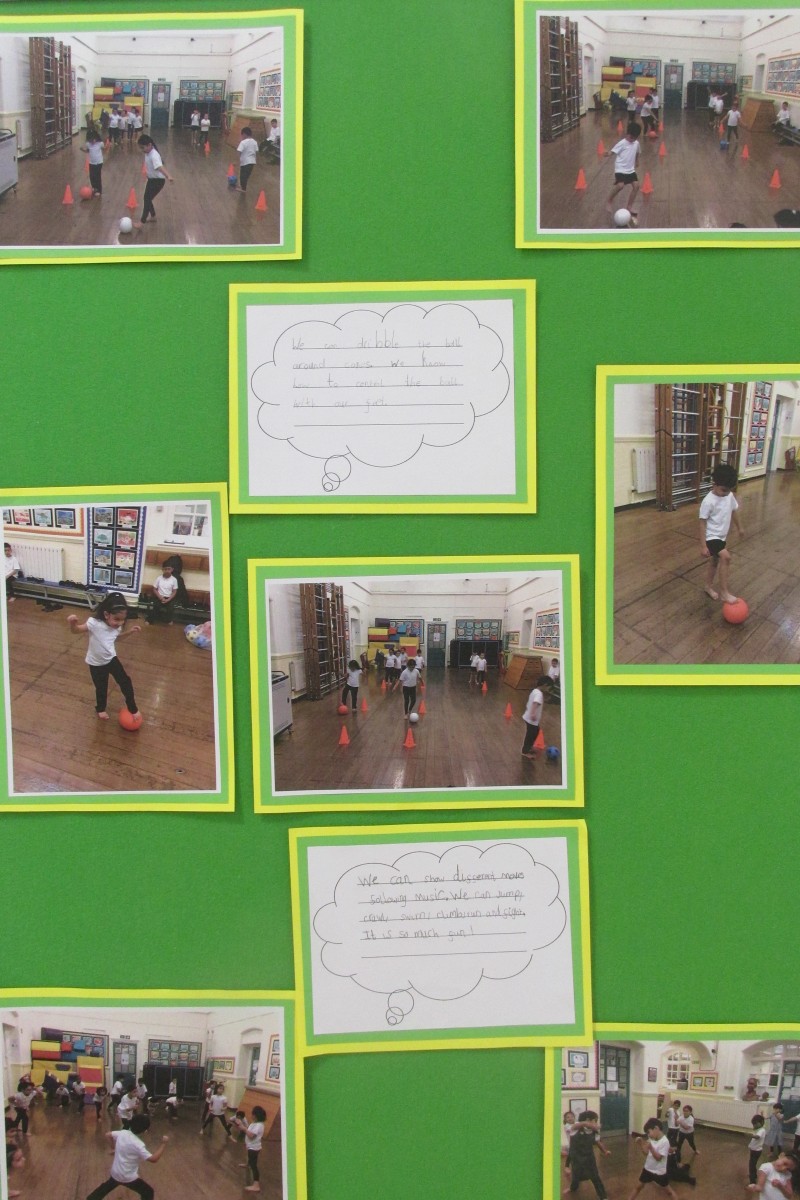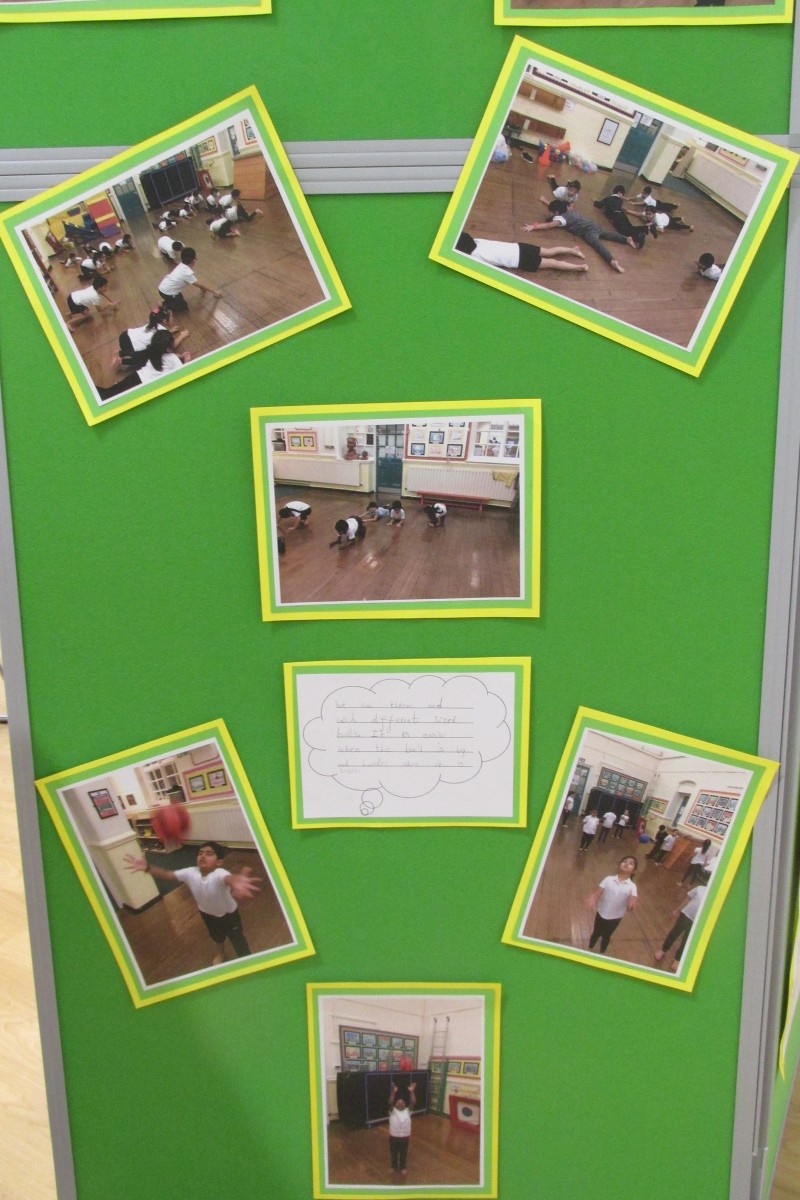 Autumn 1
Parental Reading Workshop
Last week we held the first of our parental workshops in Year 1. Thank you to everyone who attended. We introduced our brand new reading scheme and gave our top tips for reading at home. The children are very excited to read stories about the new superhero characters!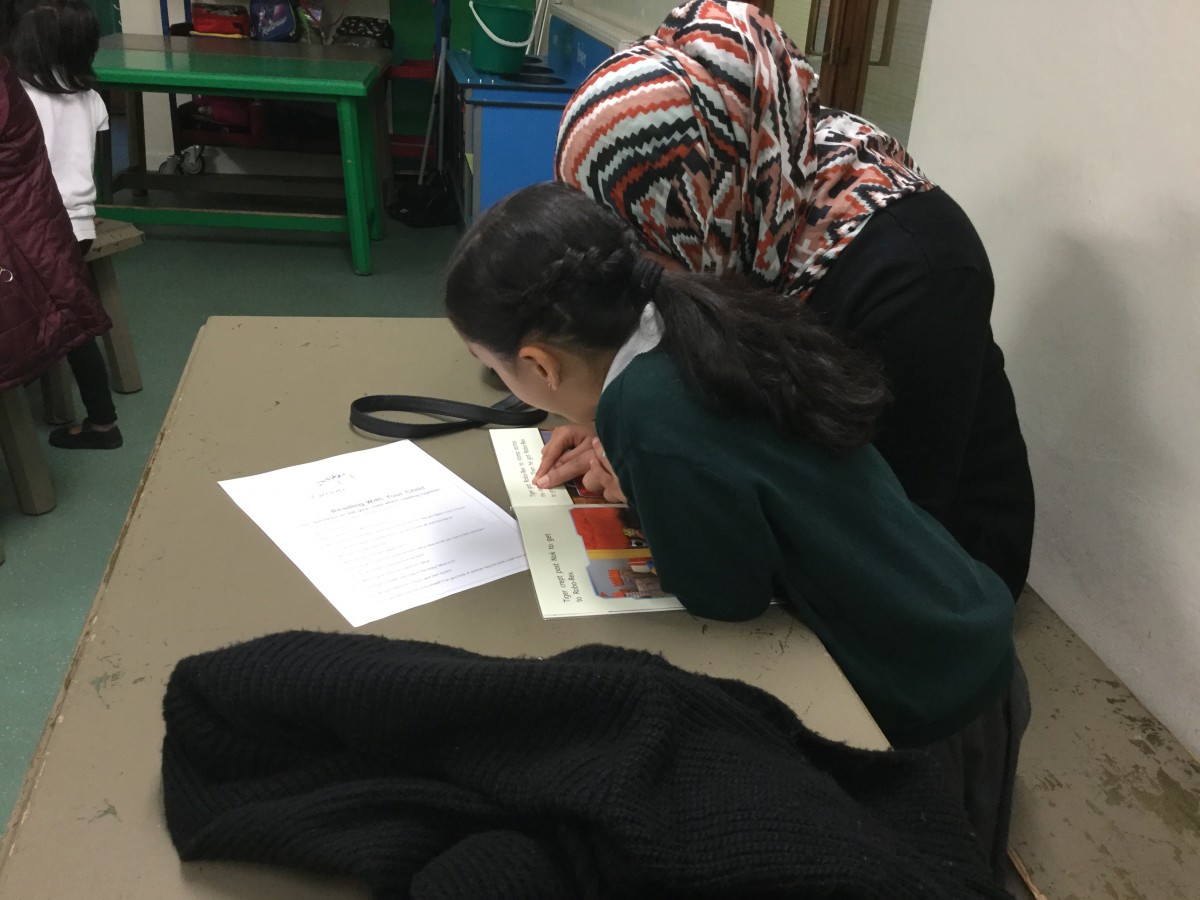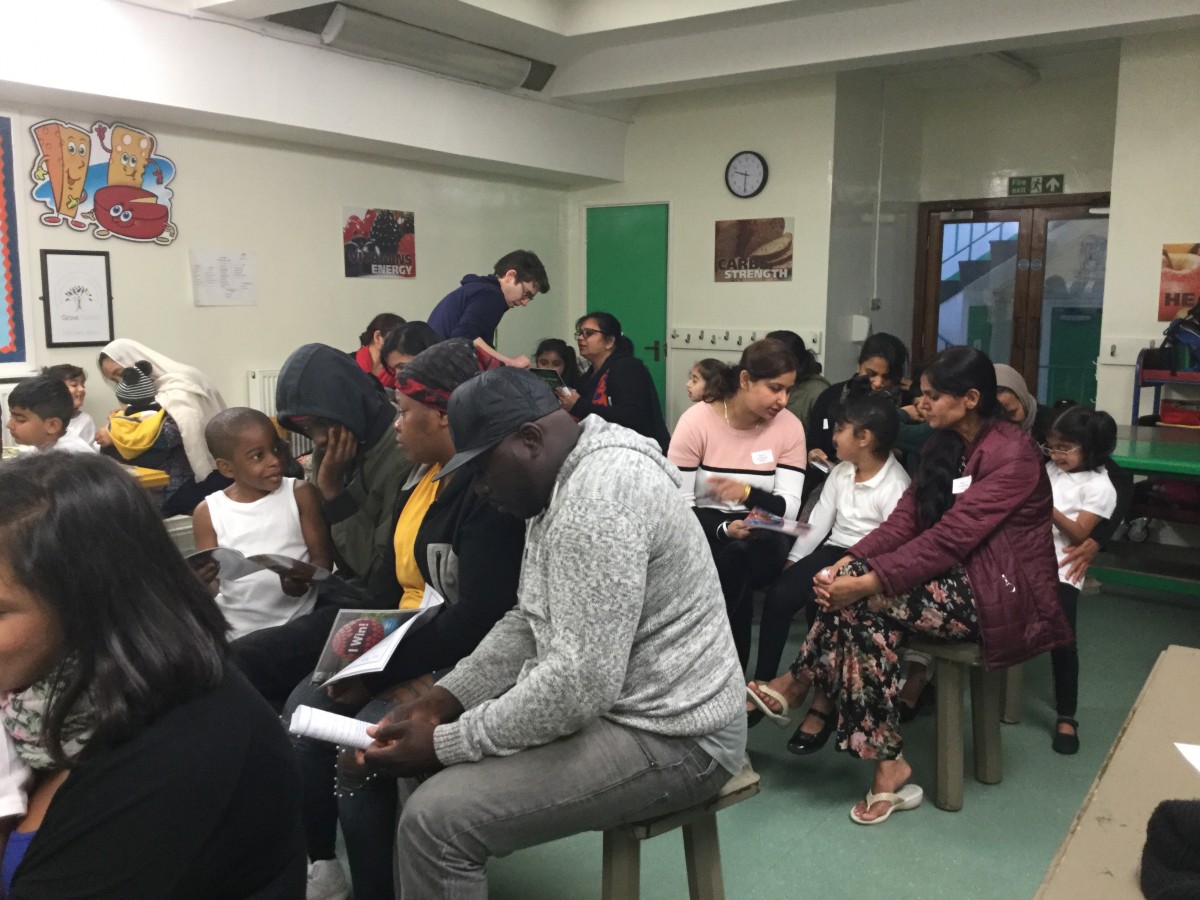 Welcome to Year 1. The children have settled beautifully into their new classes and they are eager to learn! We began by exploding into our 'Old and New Toys' topic where the children explored a variety of toys from the past and then made some toys from long ago. Below you can see the children making spinning tops, thaumatropes and puppets. The children were in awe as they watched the magical illusions created by the thaumatropes. The puppets were used to create stories from the children's imaginations.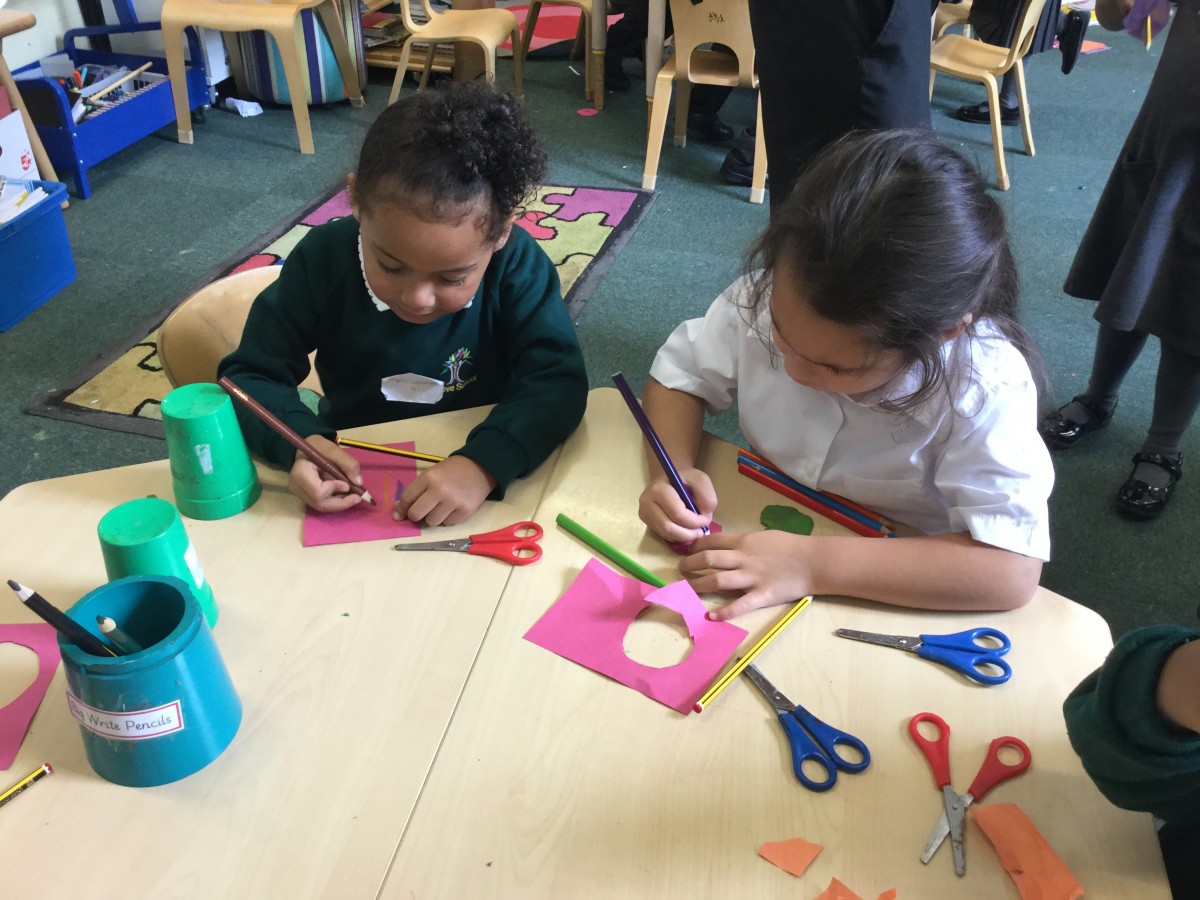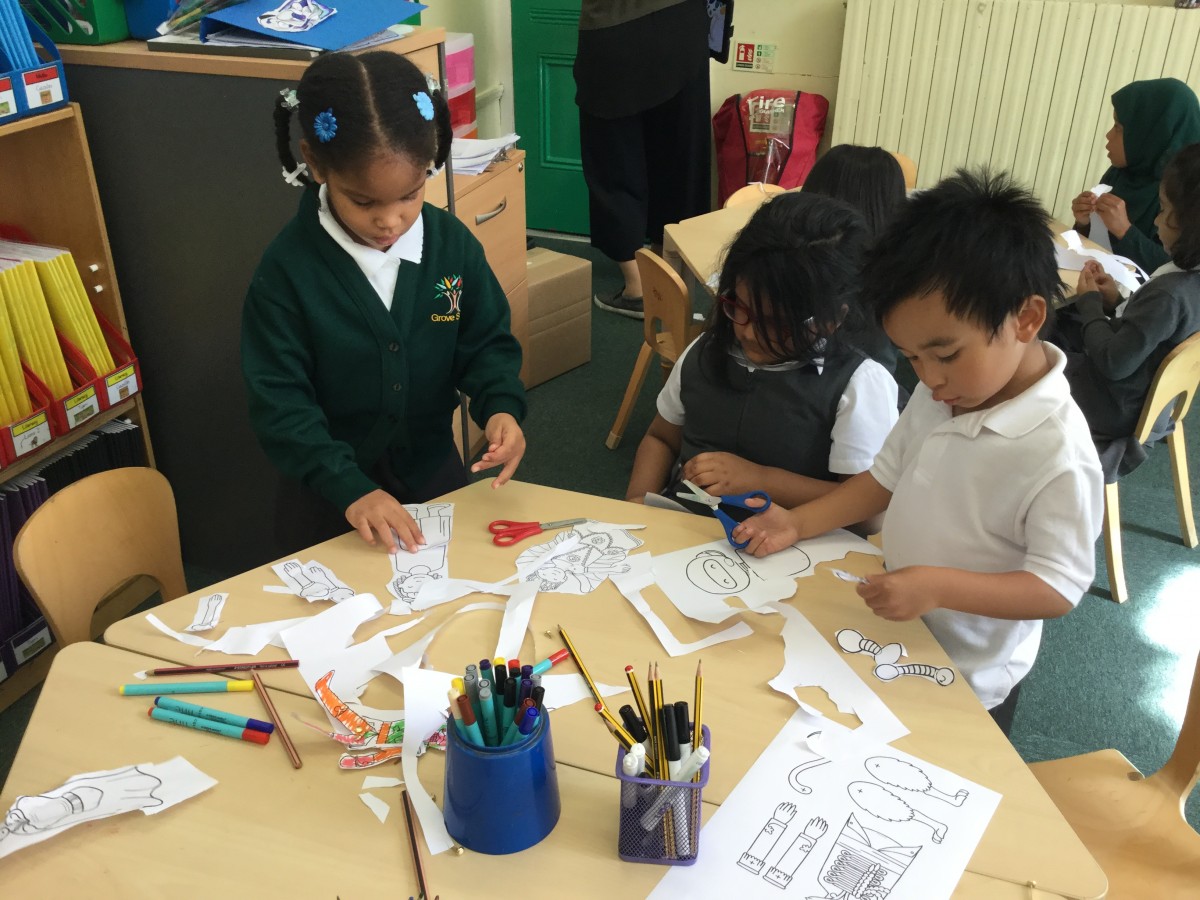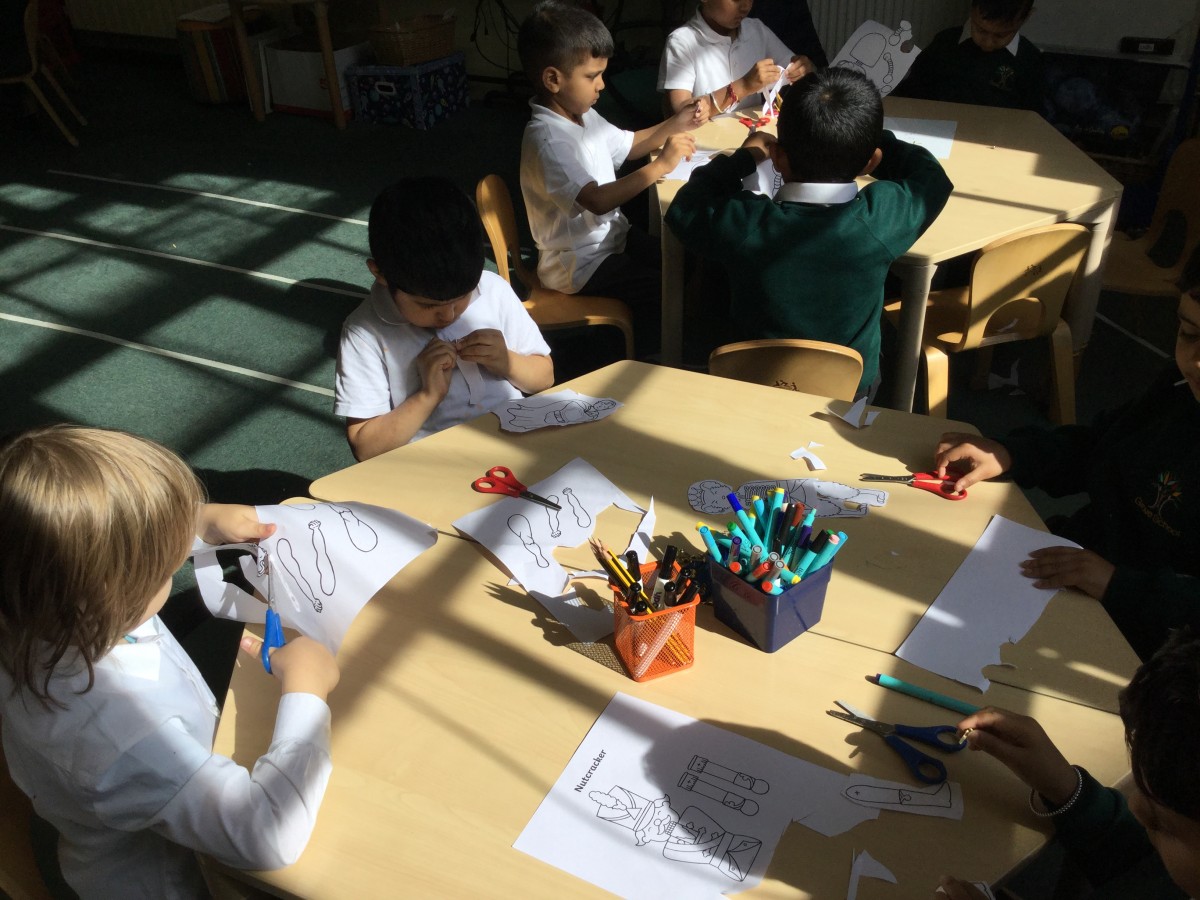 Build-A-Bear Workshop Trip
On Wednesday 16th October 2019, six children from Year 1 with 100% attendance for Autumn 1 set off on a trip to Build-A-Bear to build their class bears. The children thoroughly enjoyed travelling by bus and walking through the city centre before arriving at the workshop. We had a great time building our bears with Kara who helped us to fill our bears with love and fluff. The children carefully chose the outfits for each of their bears. Grove school are very excited to have Cupcake (1G), Max (1Y) and Baloo (1R) join us.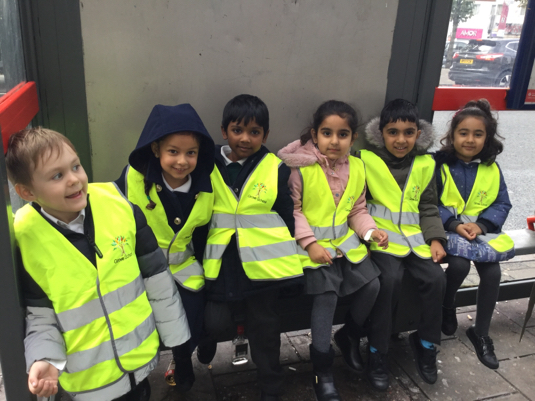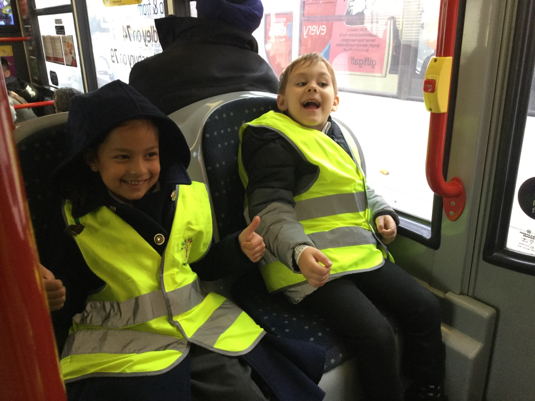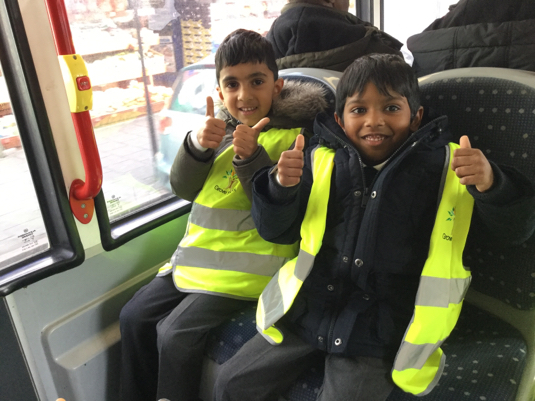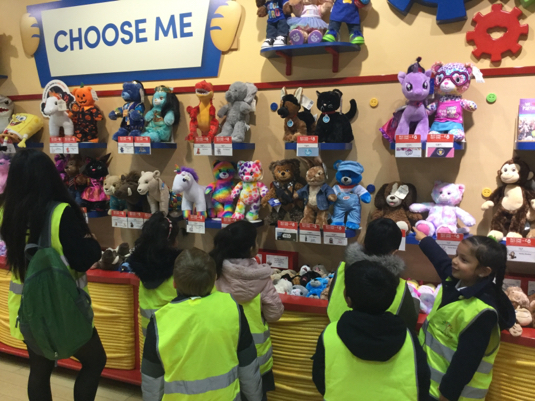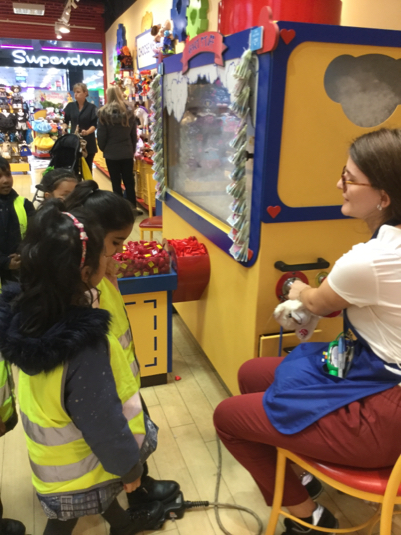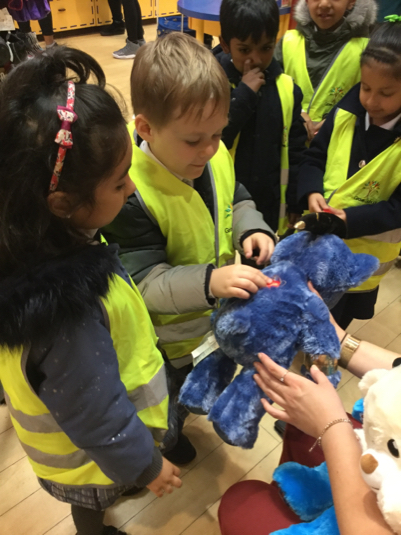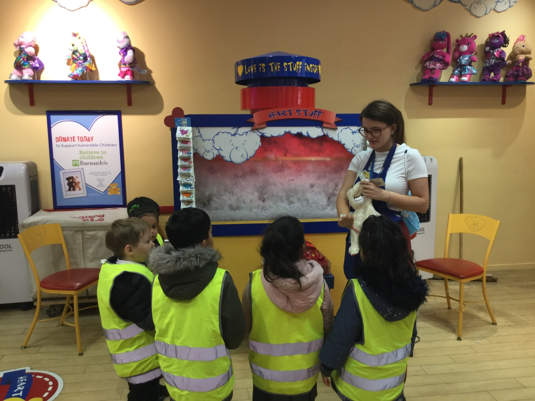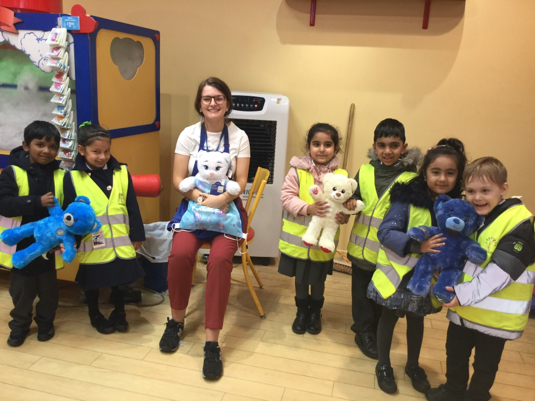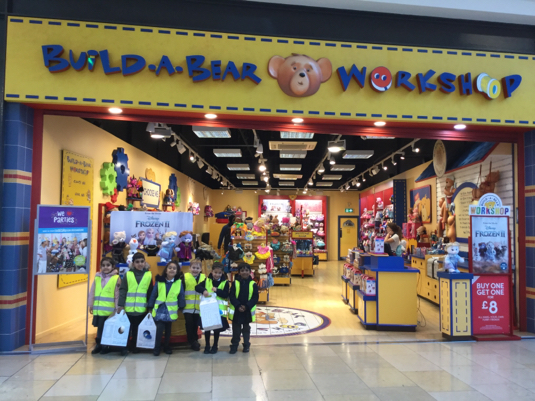 Year 1 are very excited to have our bears to help us learn about the countries and cities in the UK. We are also looking forward to exploring the 7 continents and 5 oceans with our bears, and have them help us with our phonics this year. Cupcake, Max and Baloo will be a great support during our Diwali assembly and during our sports day. We are sure they will be a great help when we learn all about animals in summer too!
Making a Cup and Ball
This half term Year 1 have been learning all about Victorian toys. This week w/c Monday 14th October 2019, Year 1 have been lucky enough to design, make and evaluate our very own Cup and Balls. The children carefully designed their Cup and Balls, writing a list of materials we will need when making the toys. The children then made their toy and had a play with them, before evaluating their success.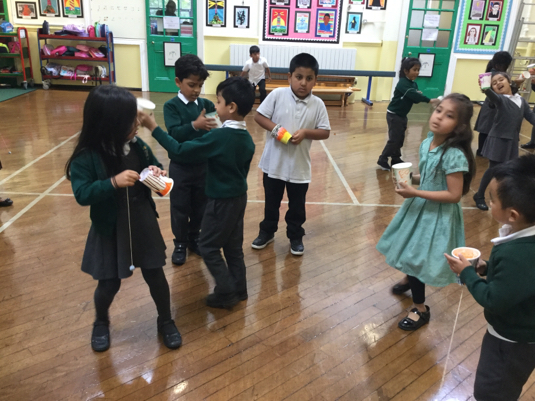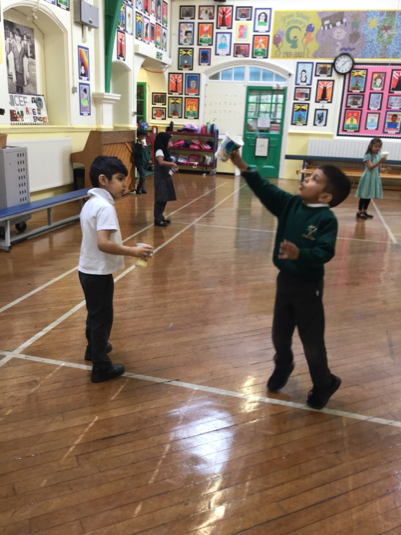 Making a Dolly Peg Doll
To round off our Old Toys and New Toys topic in Autumn 1 Year 1 made Dolly Peg Dolls. We enjoyed selecting a variety of different materials to use to make our different characters. The dolls have now joined the children's toys at home.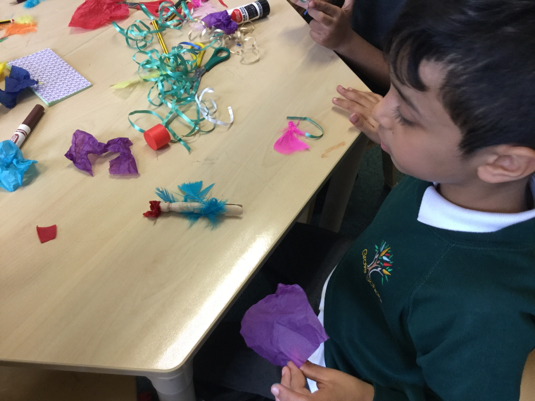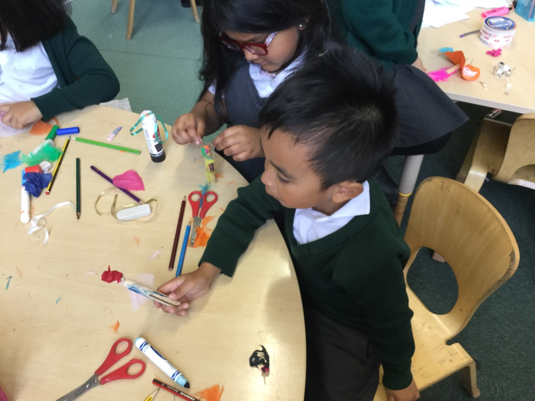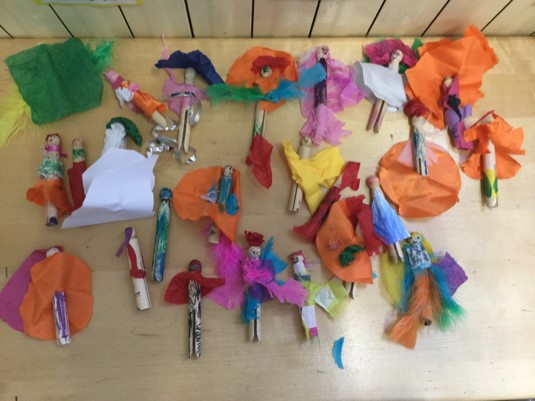 Wednesbury Museum and Art Gallery
On the week starting Monday 21st October 2019 Year 1 were very excited to go on their very first whole class trip of the year. We had an exciting journey on the coach through Wednesbury before arriving at the Museum and Art Gallery. We got to spend the day inside the amazing victorian building learning about how victorian children used to play. We explored various old toys made from different materials and finised with different decorations depending on whether they were homemade or shop bought. We had the chance to use our imagination just like the poor children used to and come up with our own games using different household objects such as a broom and buttons.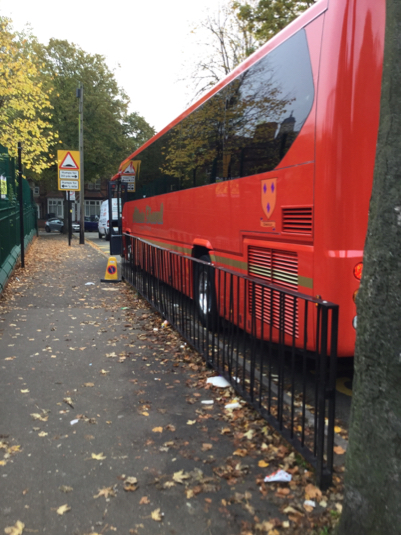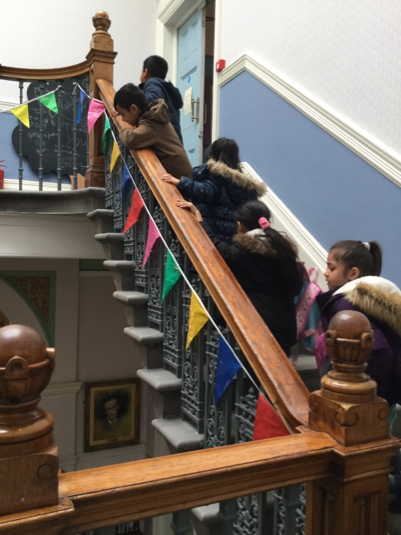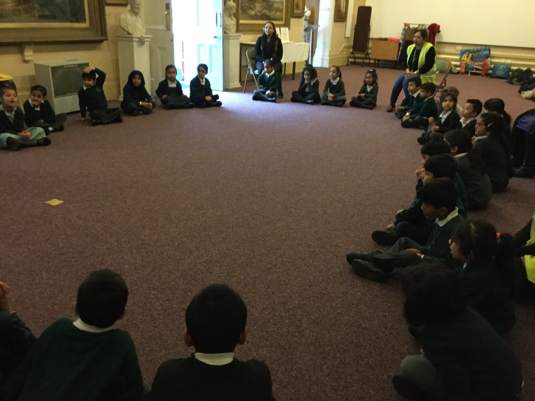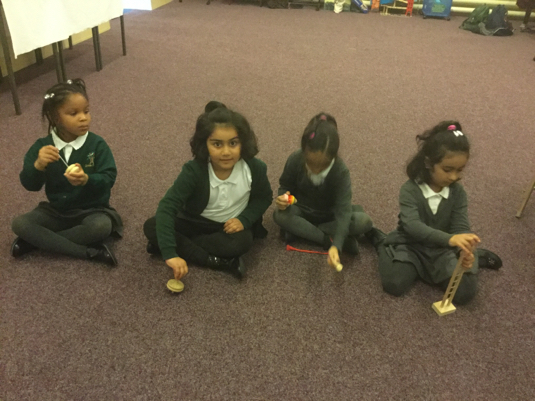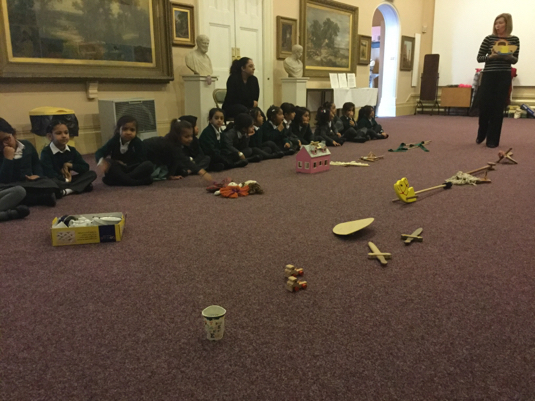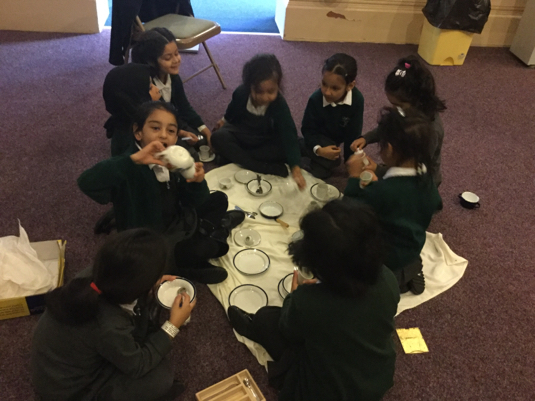 In the afternoon we explored the toy museum and looked at toys dating back to the 1950s! We also got to play with giant puzzles and games, and explore minature victorian living rooms, bedrooms and kitchens. Each class had a fantastic time and the children behaved brilliantly!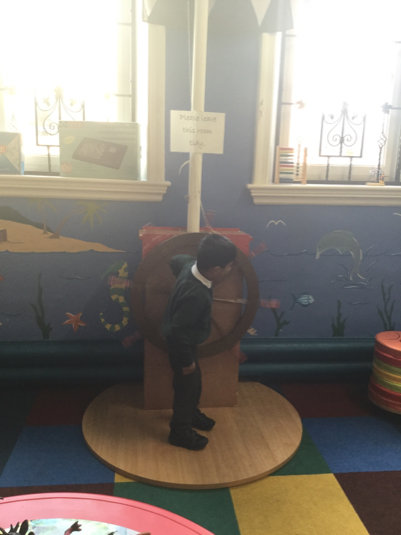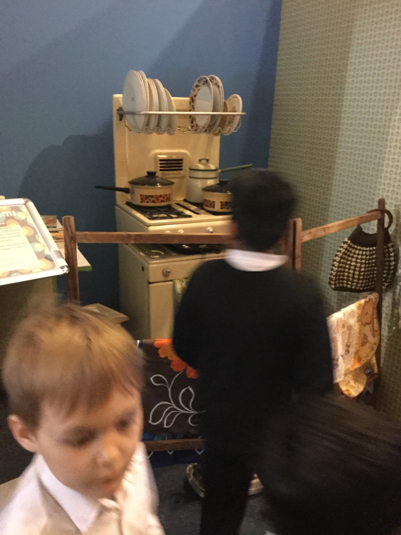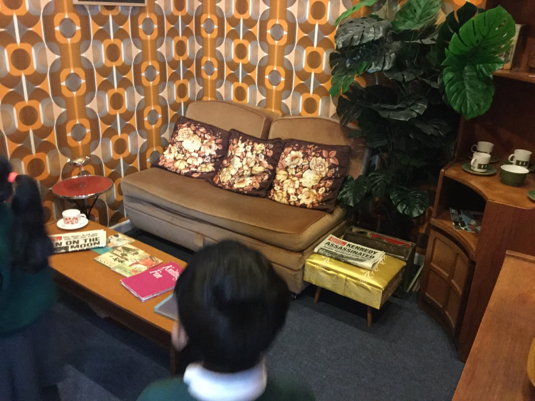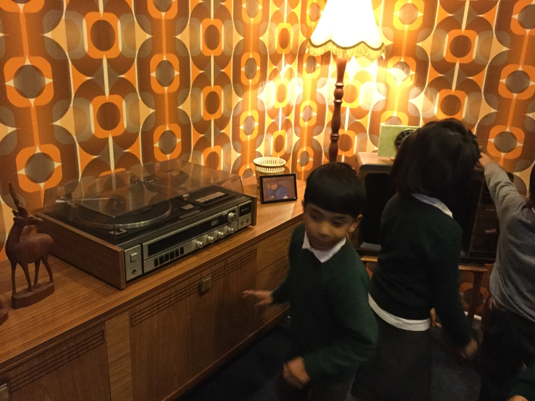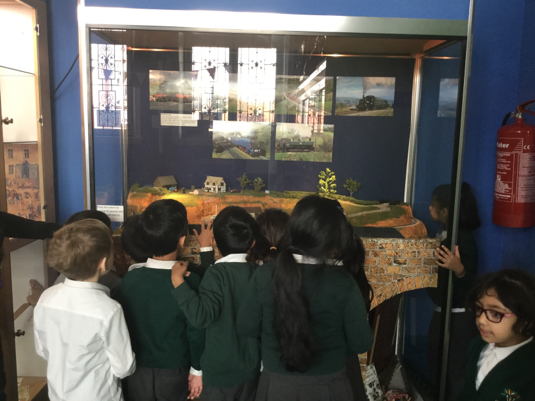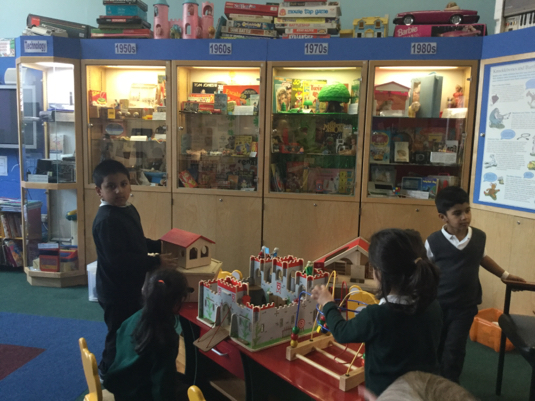 We exploded into Autumn 2 by exploring the season of autumn. The children were excited to learn that there are two types of trees - deciduous and evergreen. We explored how the leaves change colour and found seeds belonging to the Sycamore tree.
The first week back was all about Diwali! The children worked hard to learn the story of Rama and Sita and how they were tricked by the evil Ravanna, to be able to perform it infront of several audiences. During the performance there were fabulous actors and confident narrators, as well as brilliant dancers. We are incredibly proud of how well the children performed with only a few days to practise!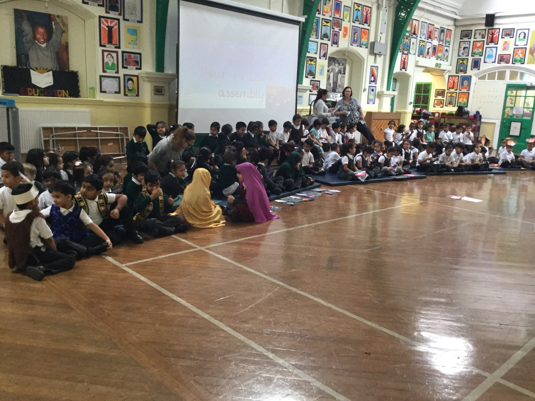 Year 1 took part in antibullying week and we have been thinking about how unkind words can affect the way a person feels about themselves. We did an activity where we had a beautiful paper heart, but every time we heard an unkind word the beautiful heart was squashed in our hands. Eventually the heart was so squashed and wrinkled that it could no longer be smoothed out, showing that there are long term affects when people are unkind to others.
We have also been drawing around our hands and writing kind, positive words on them. We are all different and we should all be treated equally and fairly by all people.
On Friday we wore odd socks to raise awareness that we are all different and we are all unique. Each of us is special and all of Year 1 are determined to say no to bullying!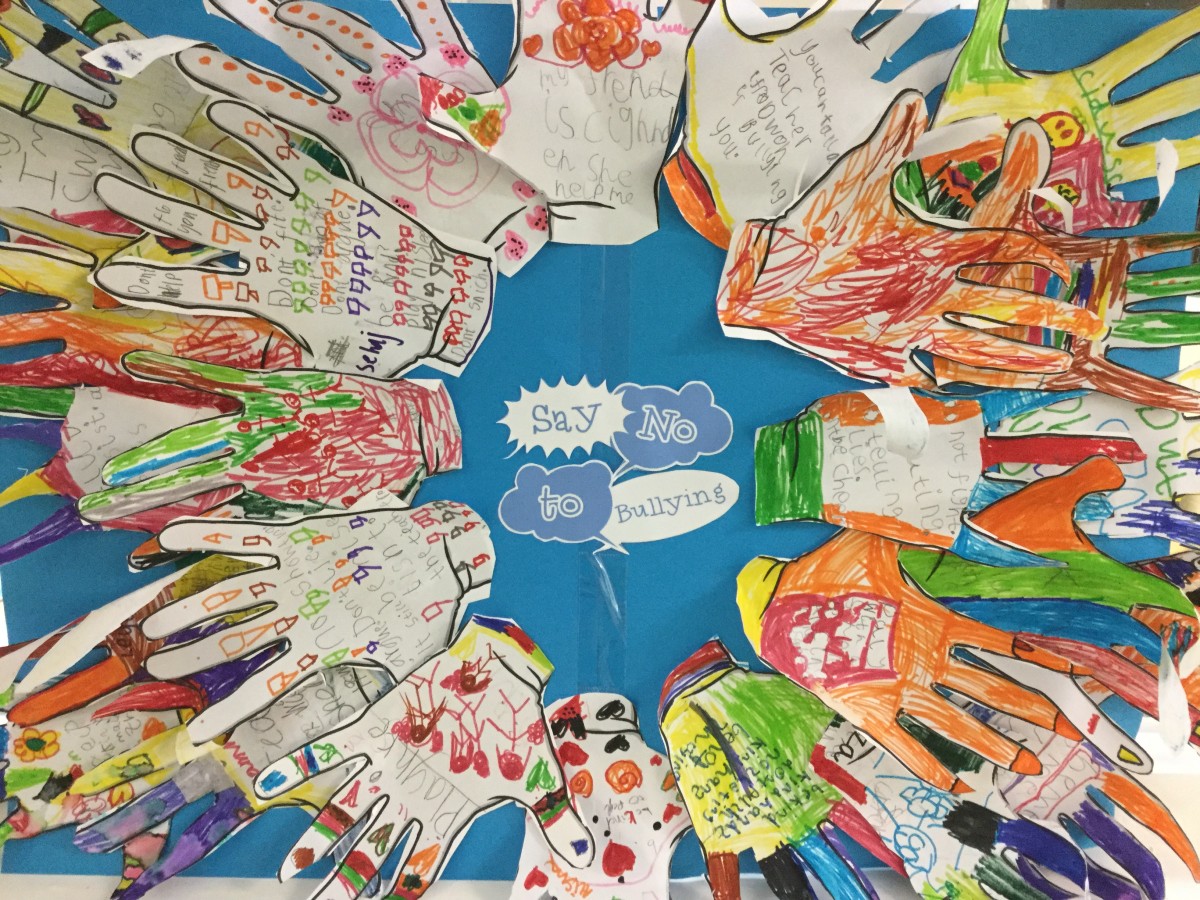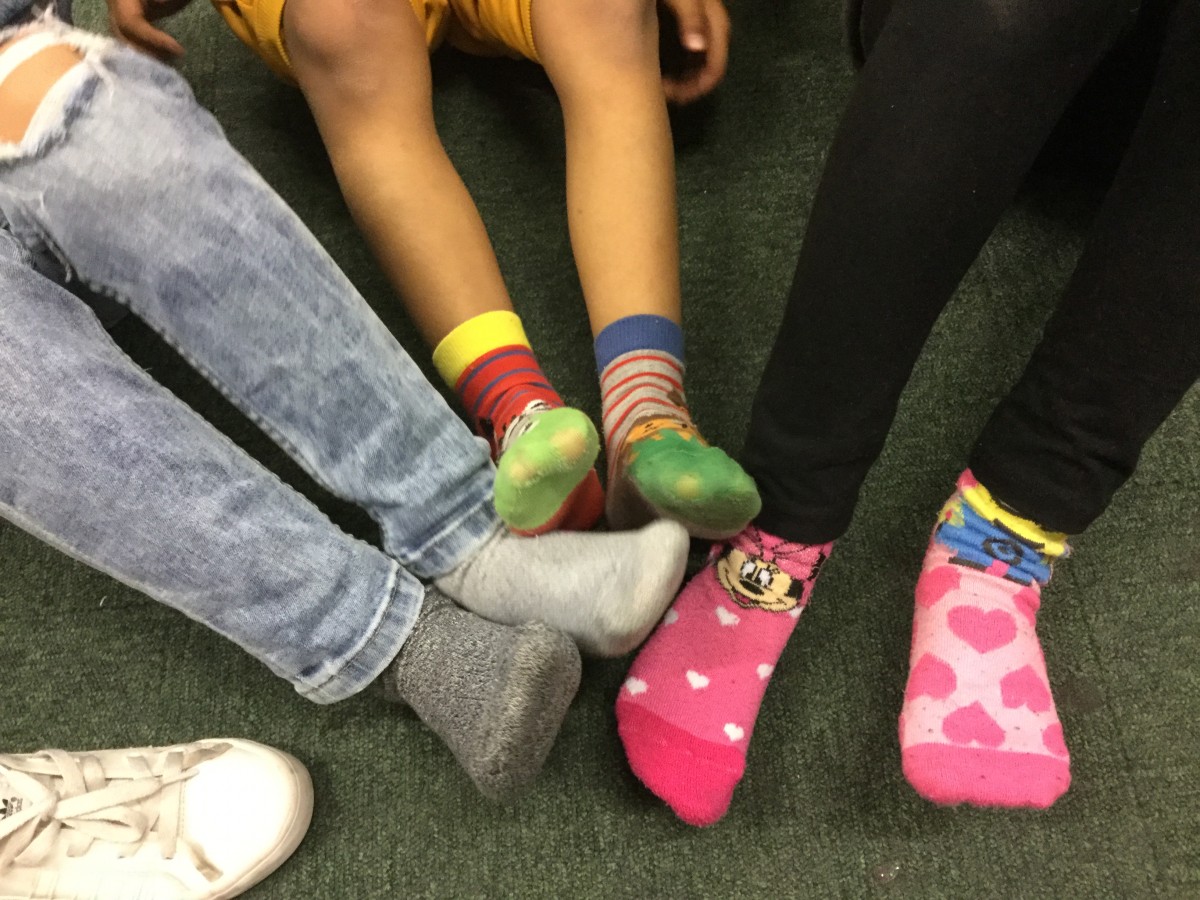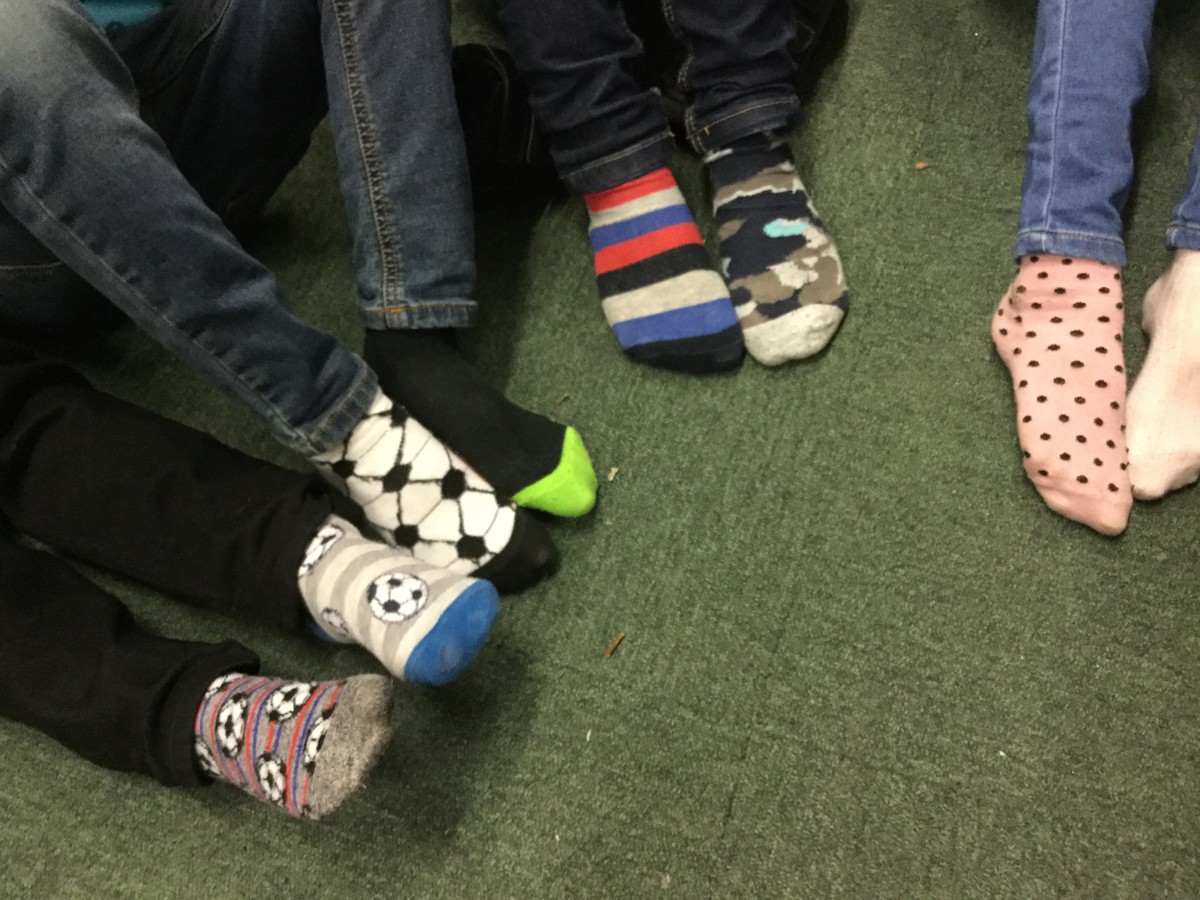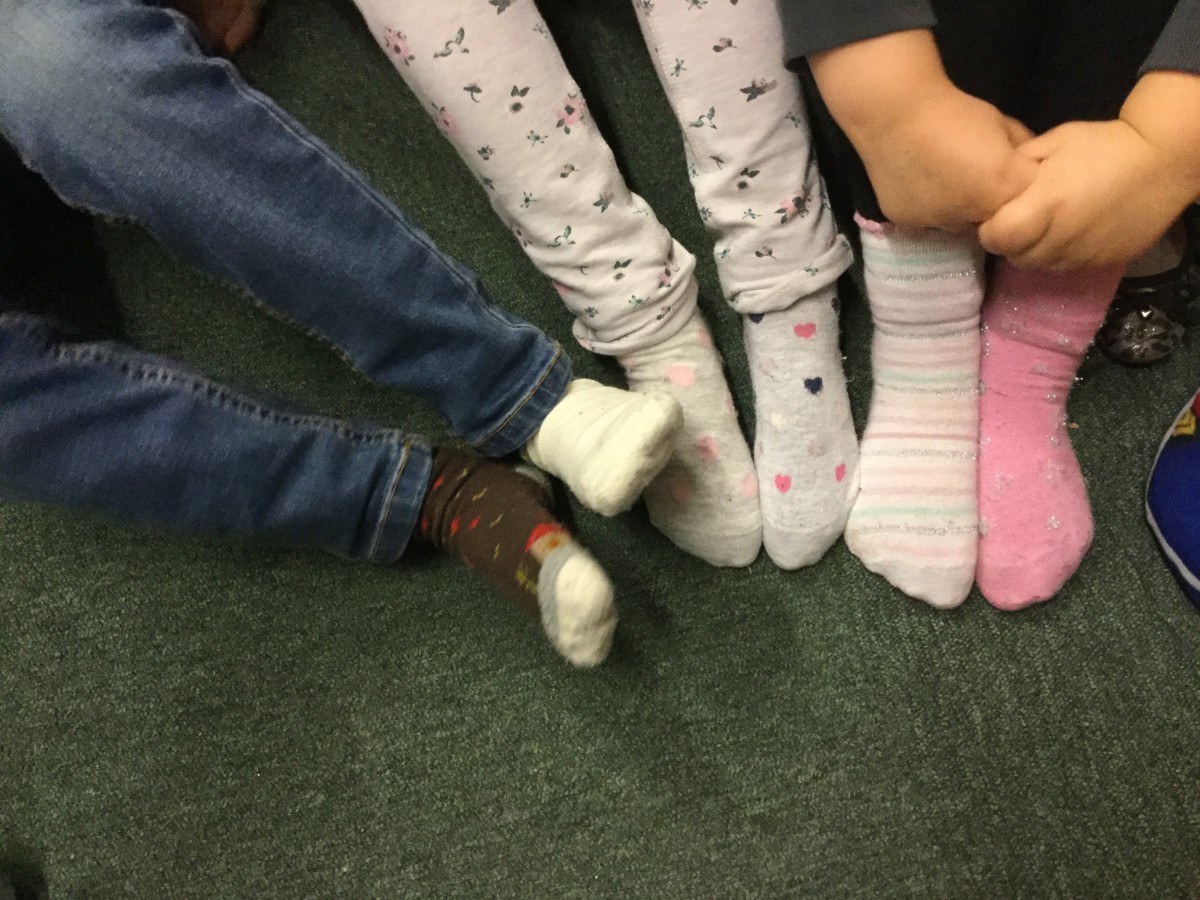 Wassily Kandinksy - Winter Landscape, 1909
Year 1 have been enjoyed exploring the artist of the half term, Wassily Kandinsky. We have been discussing how we can use white and black paint to make colours lighter and darker. We have explored warm and cool colours and discussed how these colours might make us feel when we see them in a piece of art.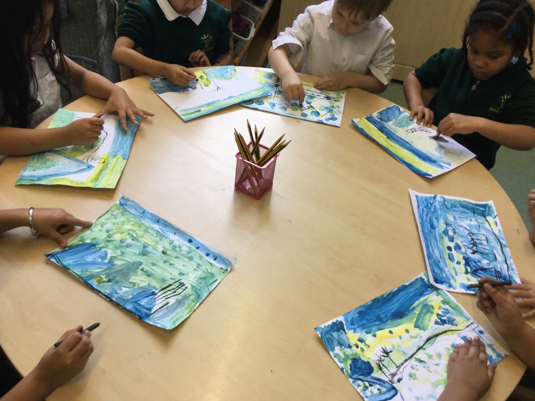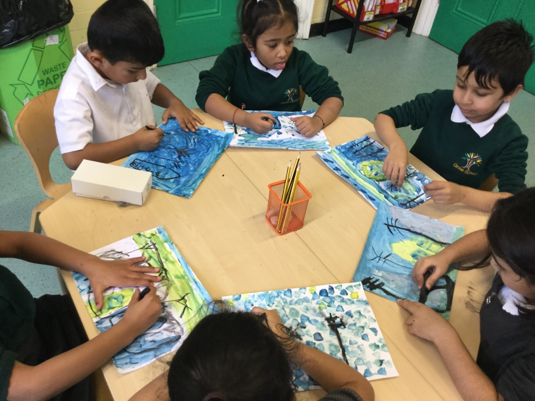 Year 1 have used cool tones and colours to recreate their version of Kandinsky's Winter Landscape work. The children mixed their own shades to first paint the background and then used charcoal to draw on the foreground objects.