Year 1
Summer Term 1
Planting Day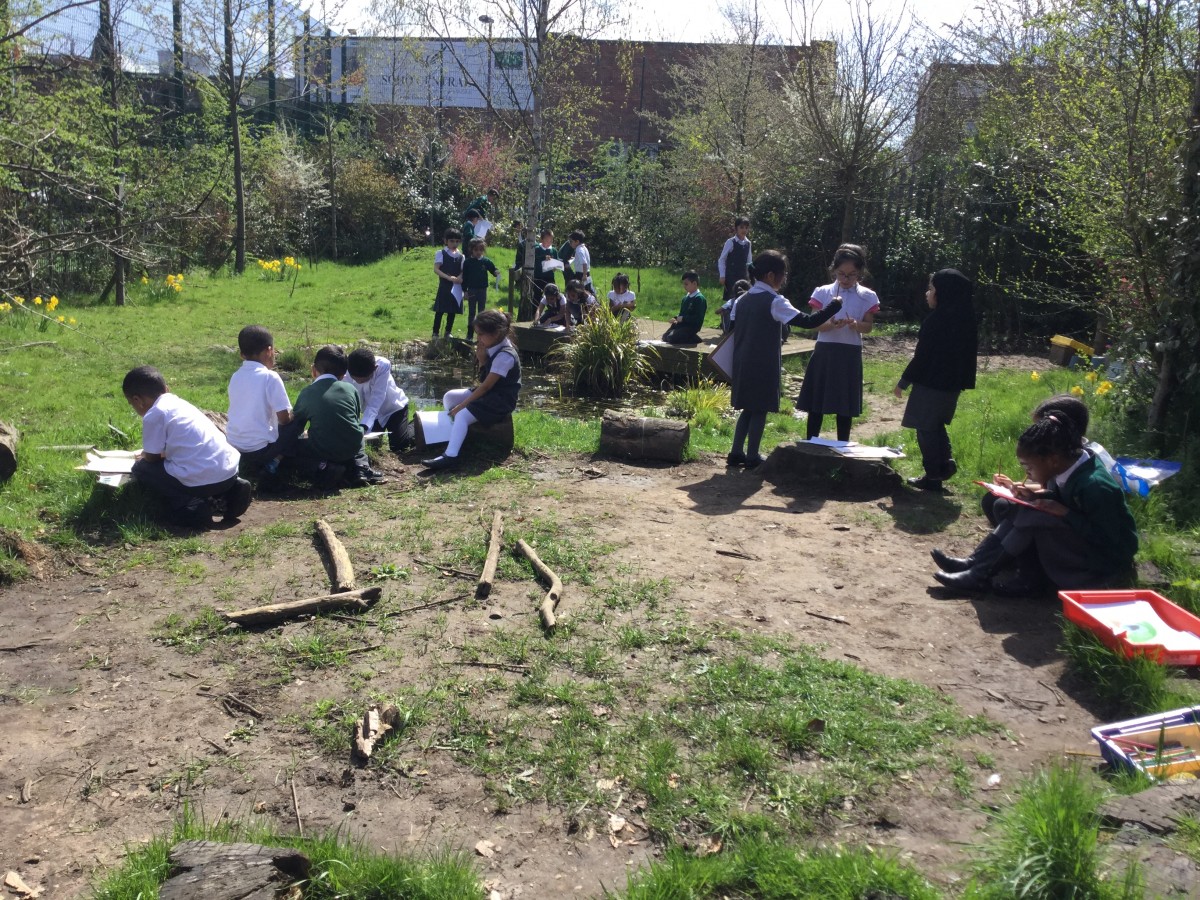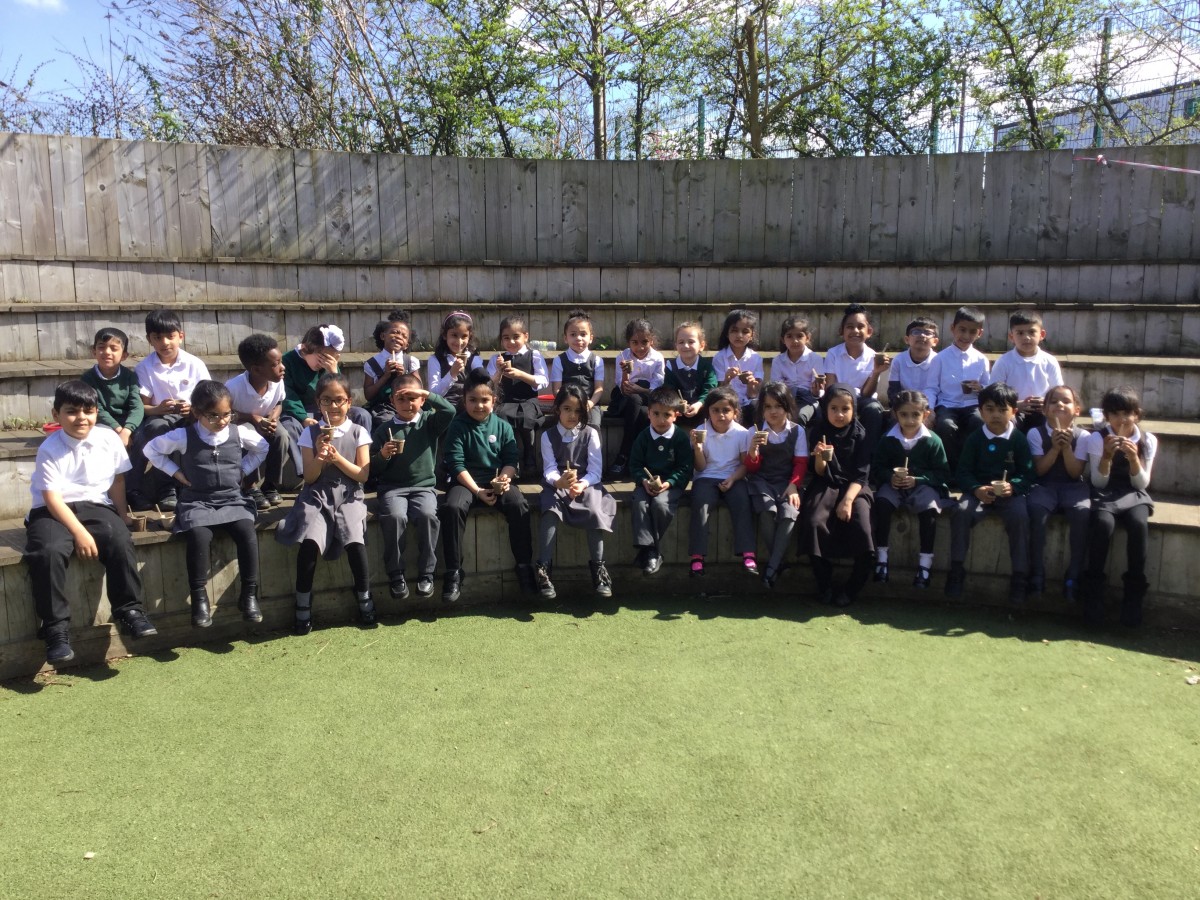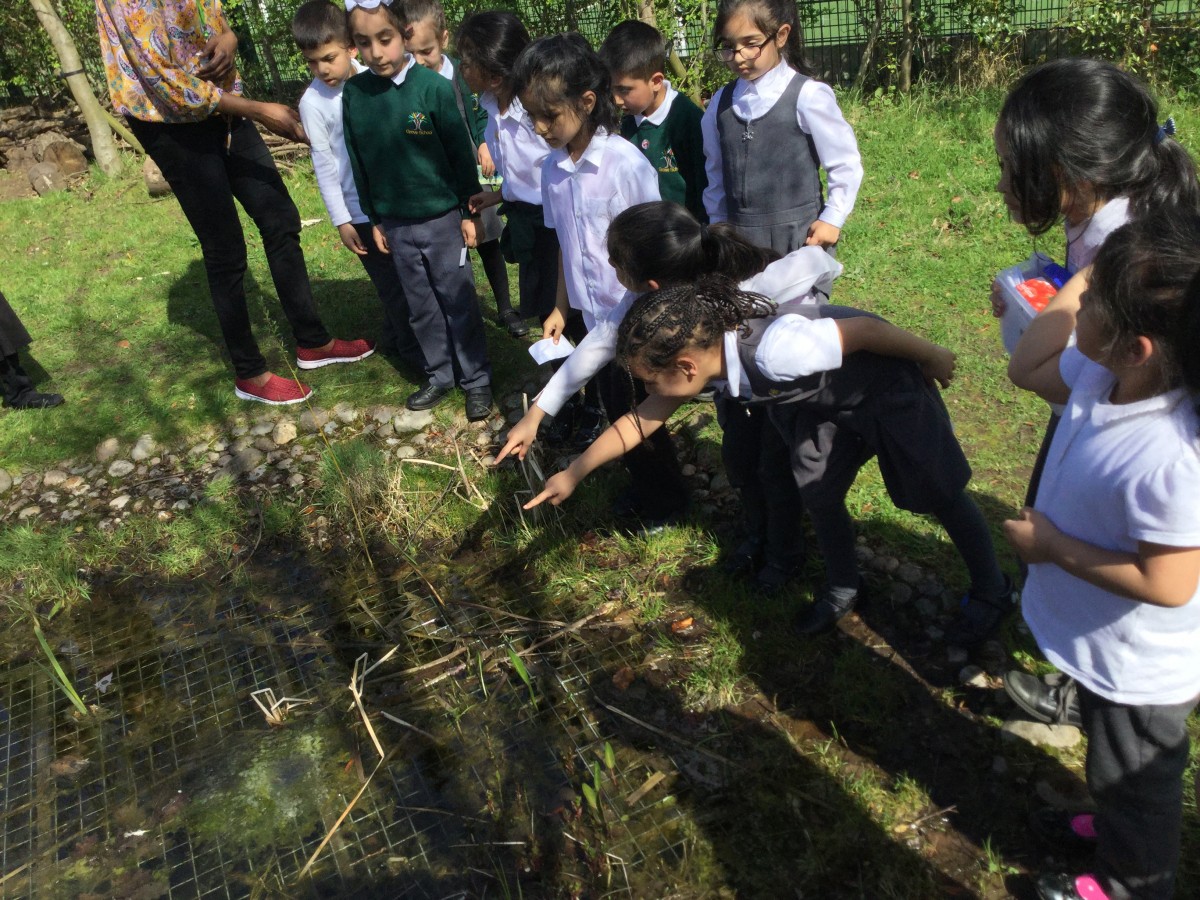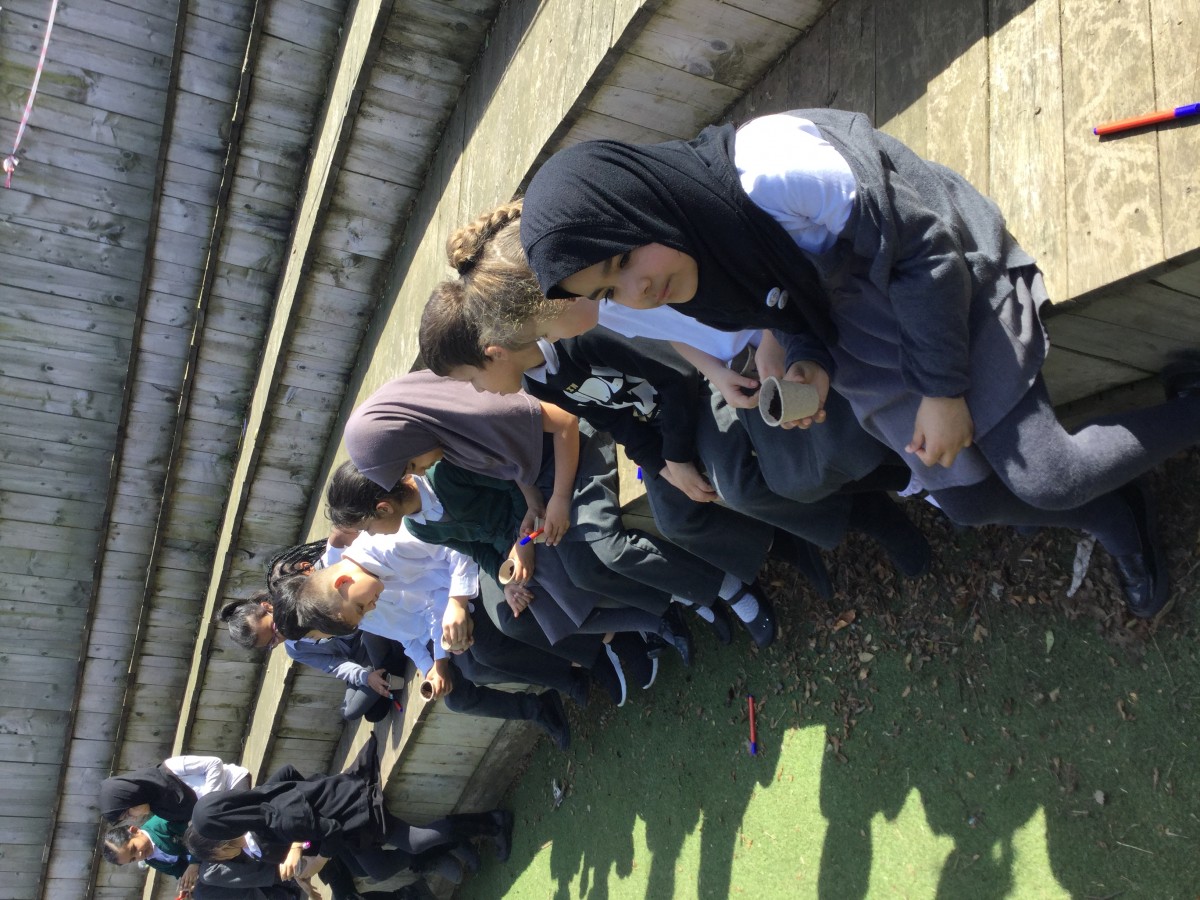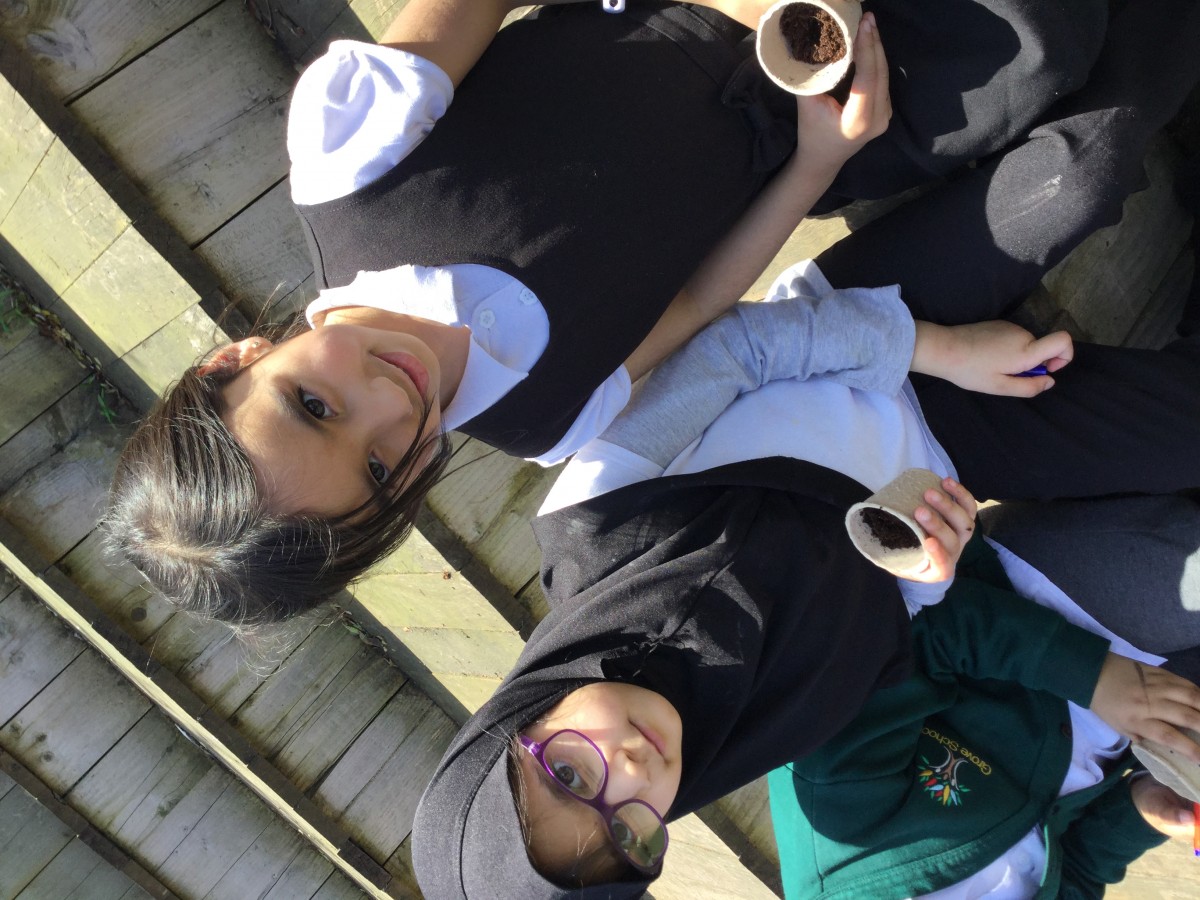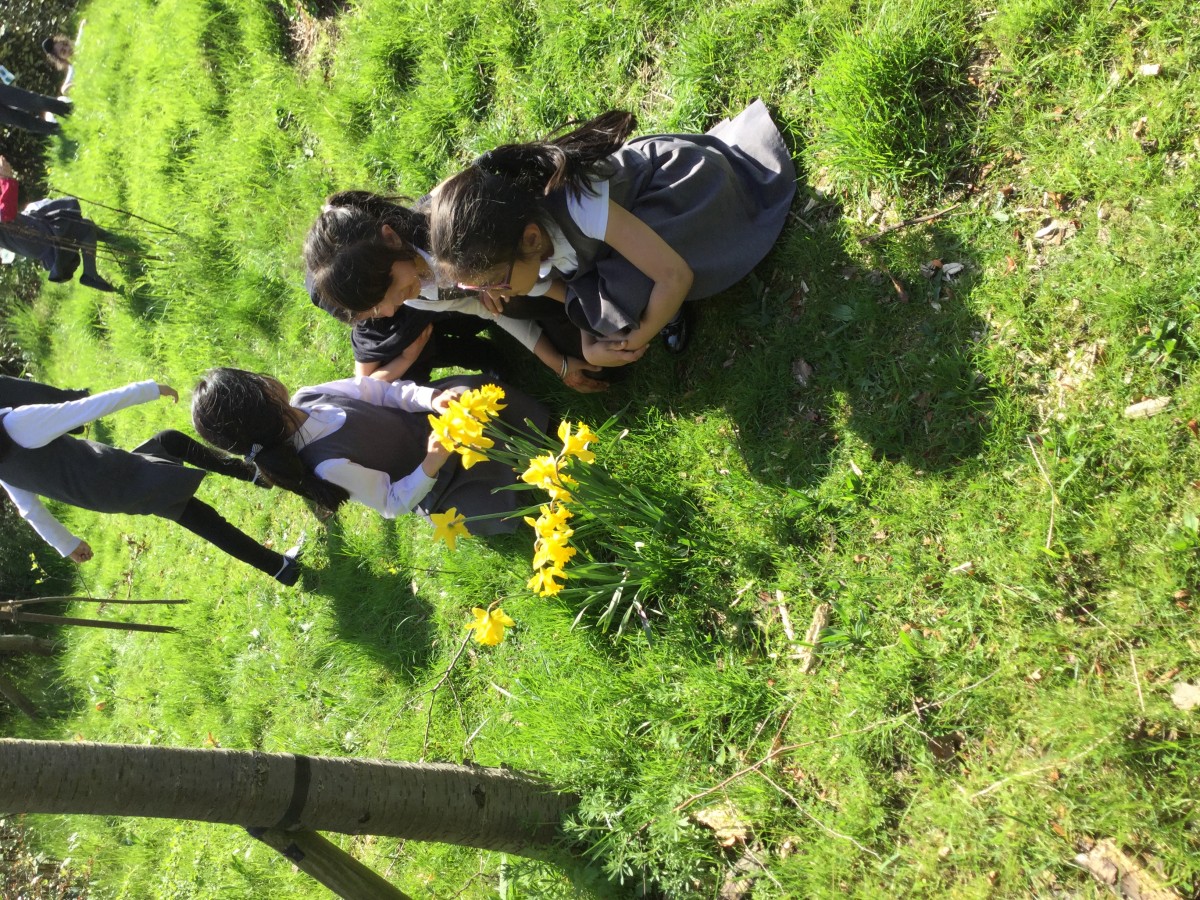 Spring Term 2
World Book Day 2018
Today we dressed up as all all of our favourite characters from the stories we love.
In 1 Red we even had a catwalk!!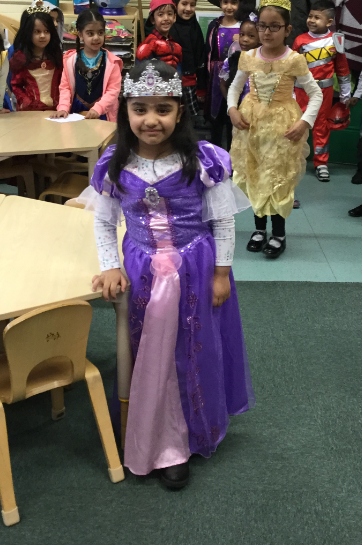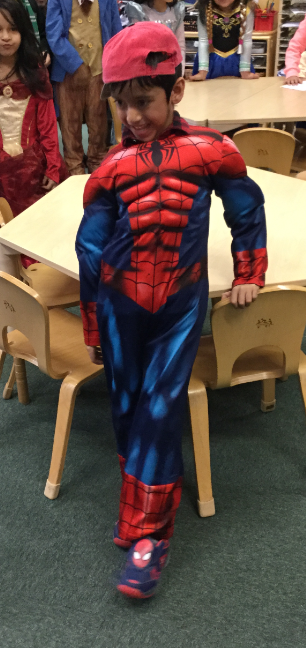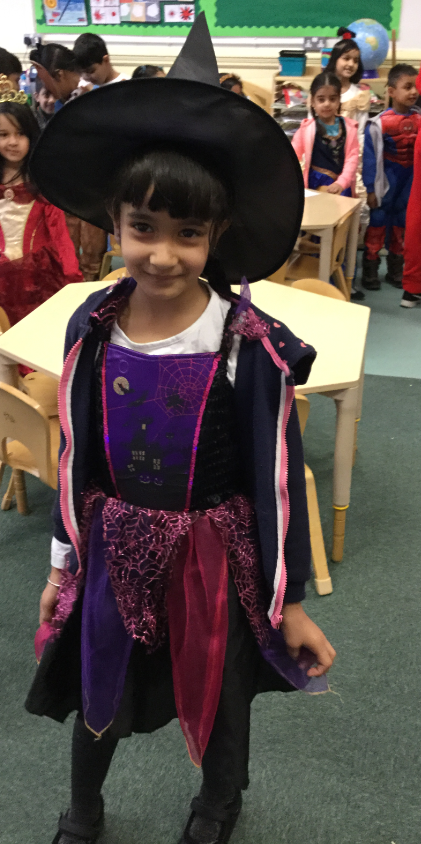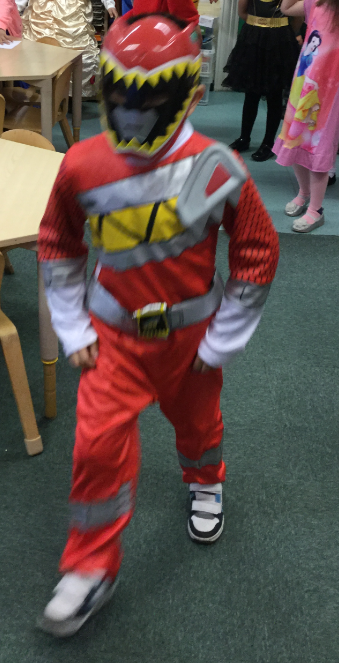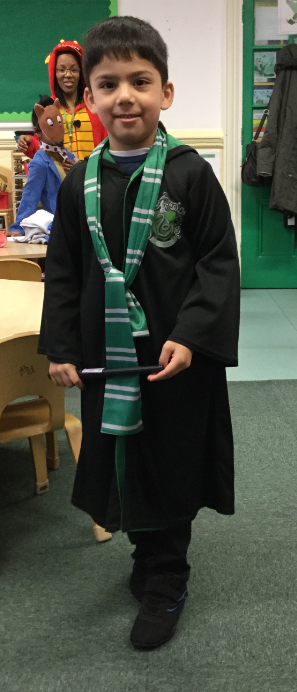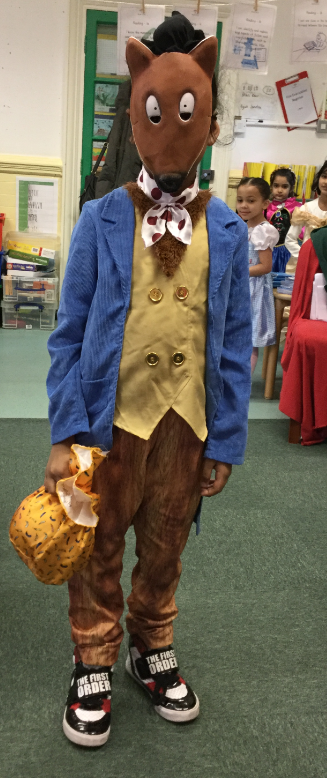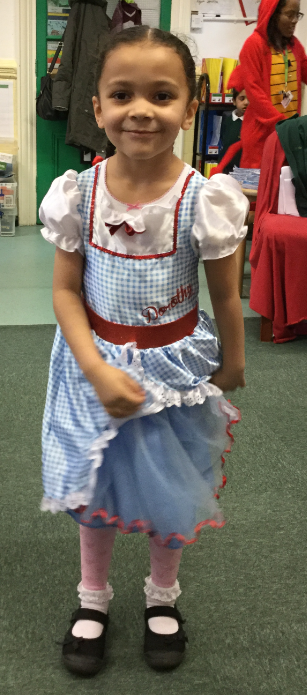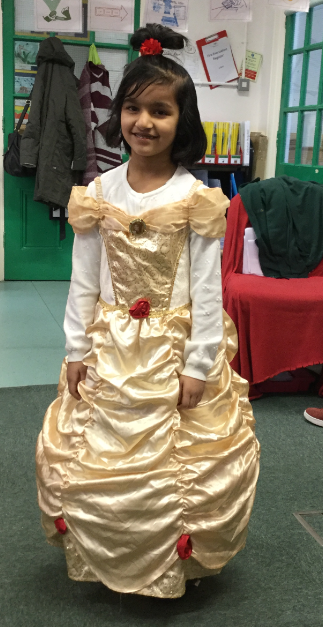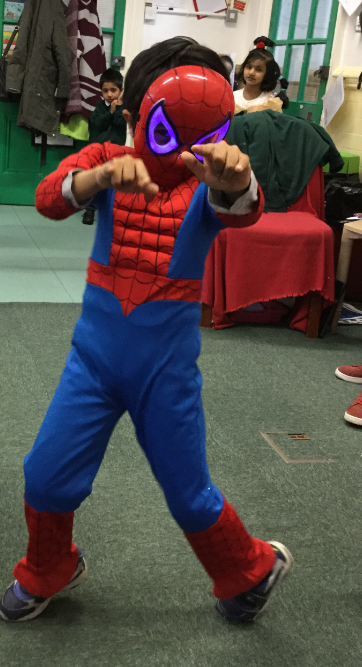 ...and here's Miss Clarke!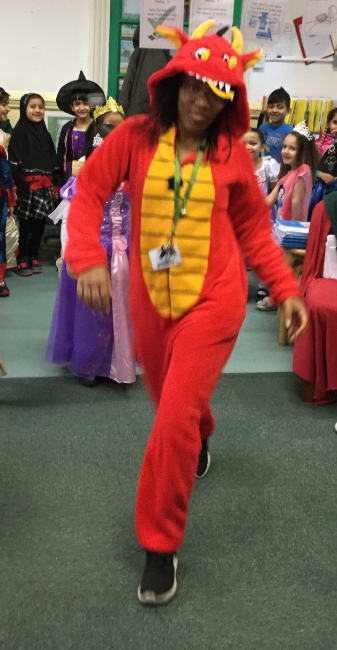 7th March 2018
Today we had a visit from some fantastic actors and actresses! We were so excited to watch the perfomance and join in, showing off our best acting.
We retold the story of Little Red Riding Hood and the Big Bad Wolf, and even judged the Wolf's acting skills!!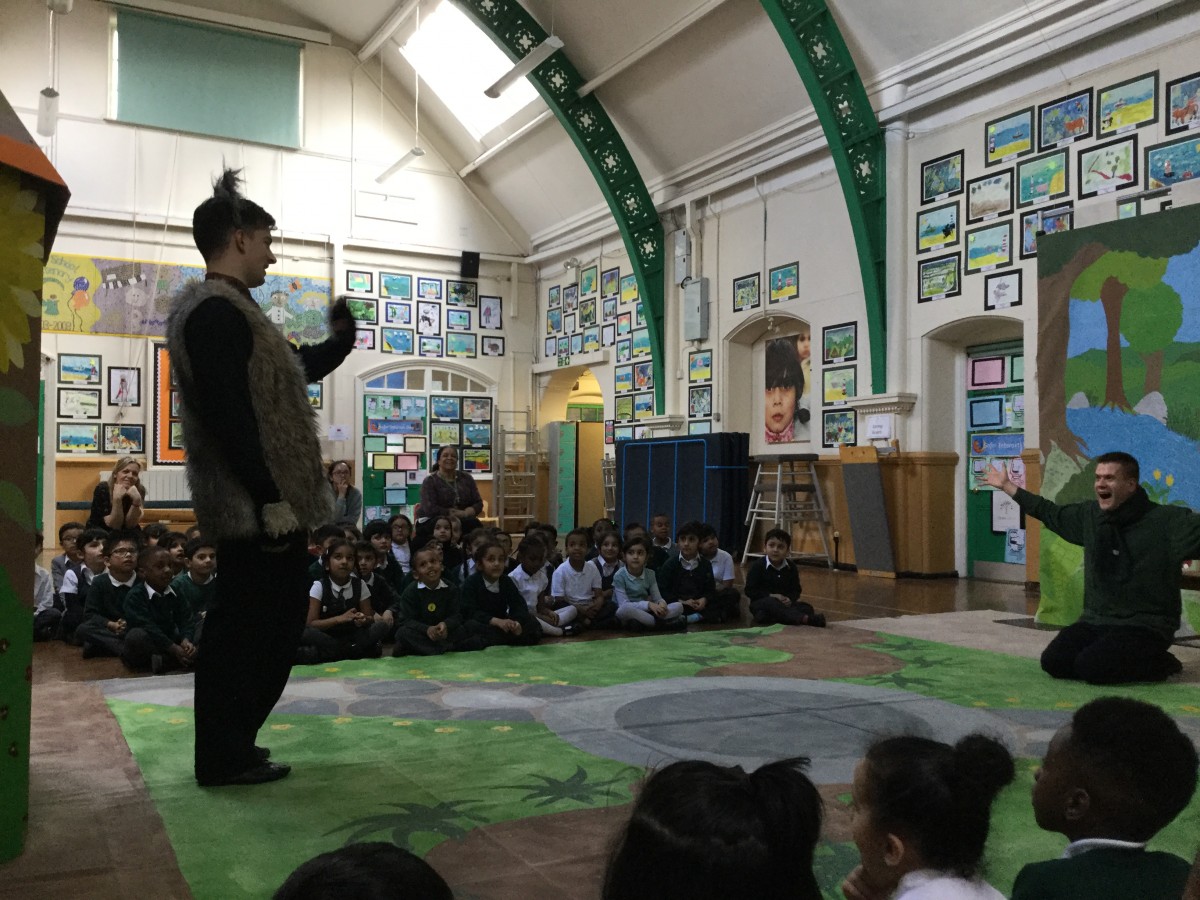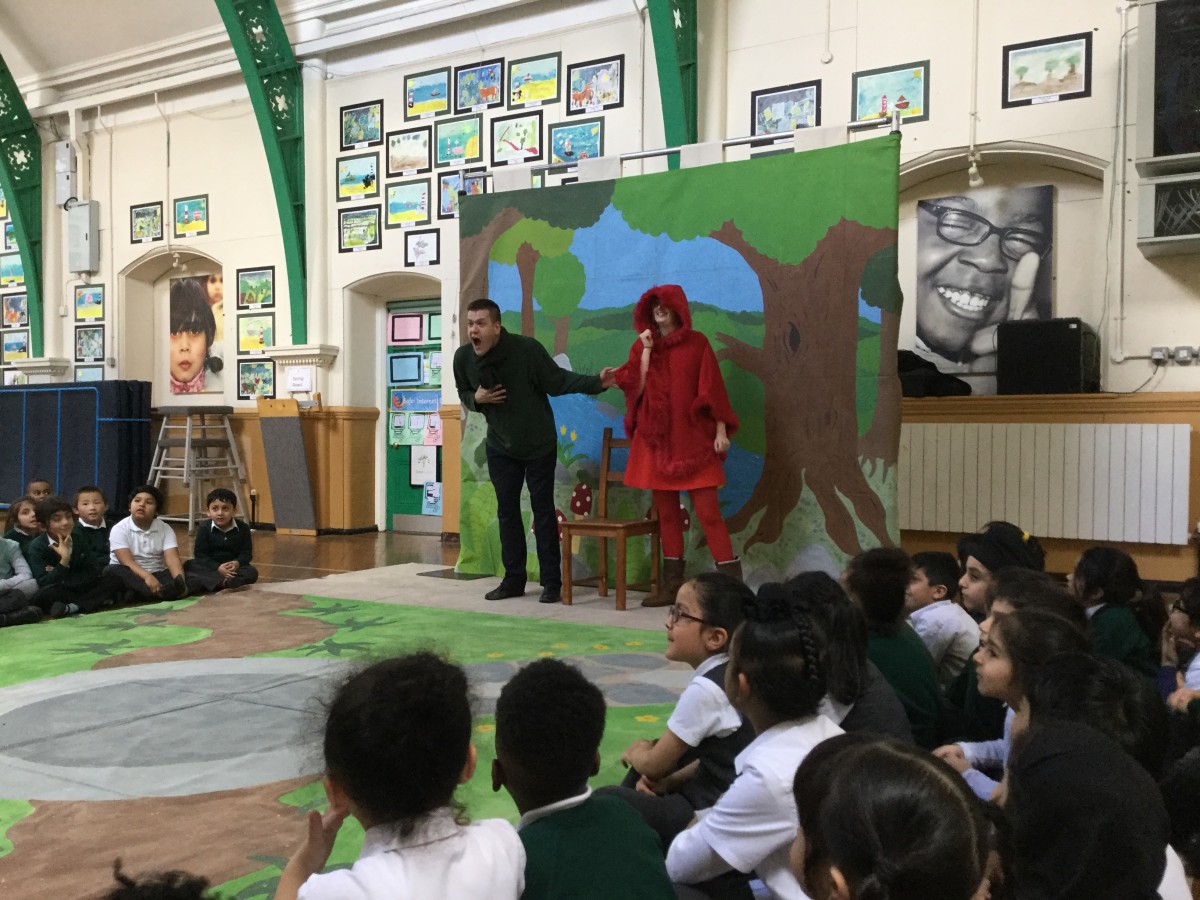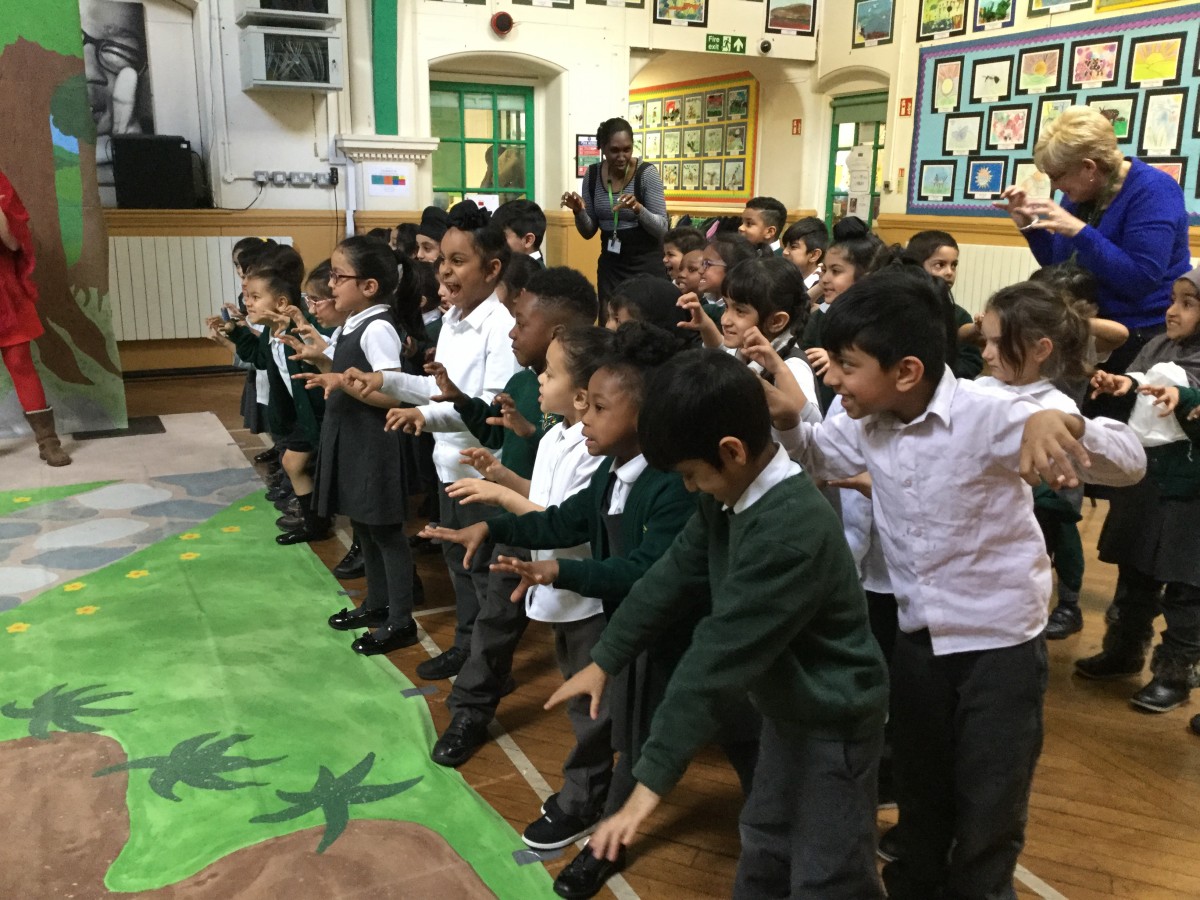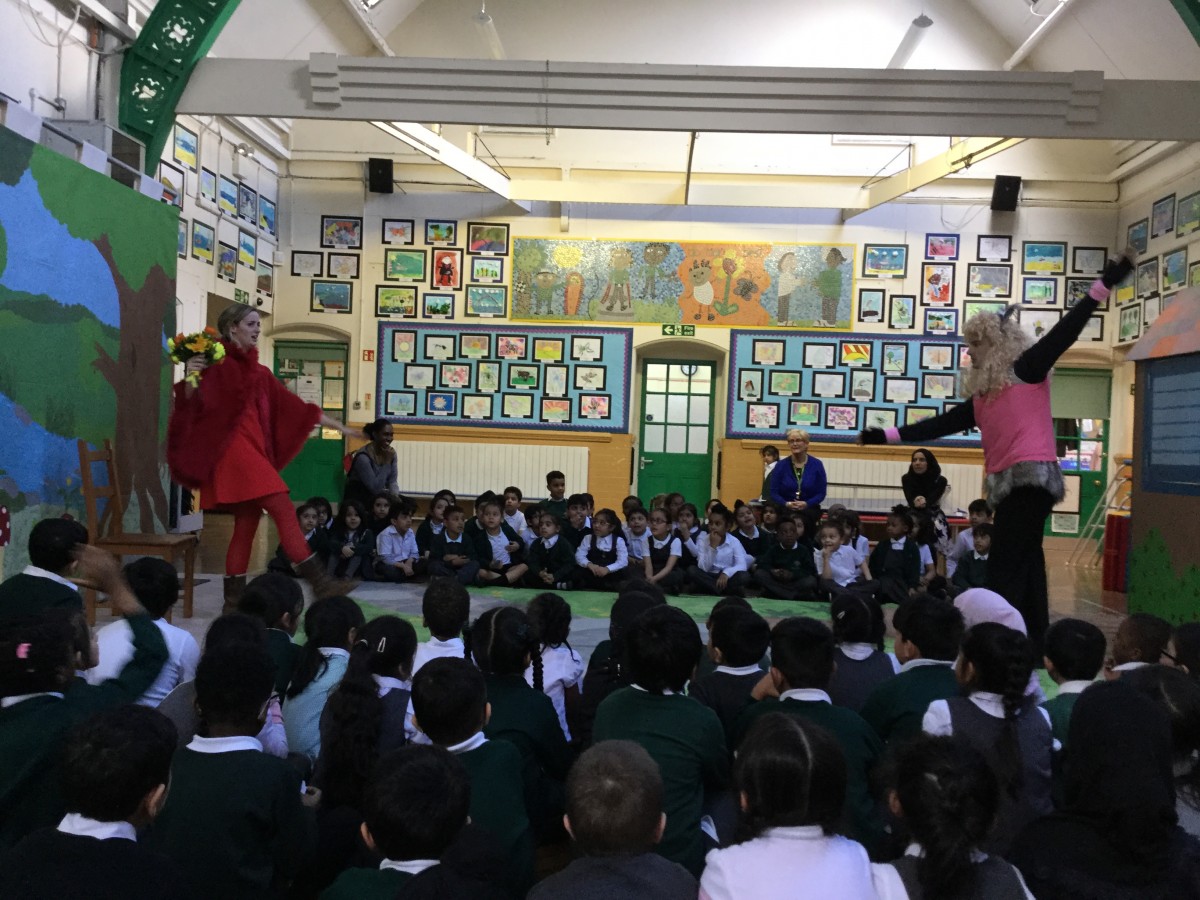 Later on that week, we dressed up and acted out the story ourselves...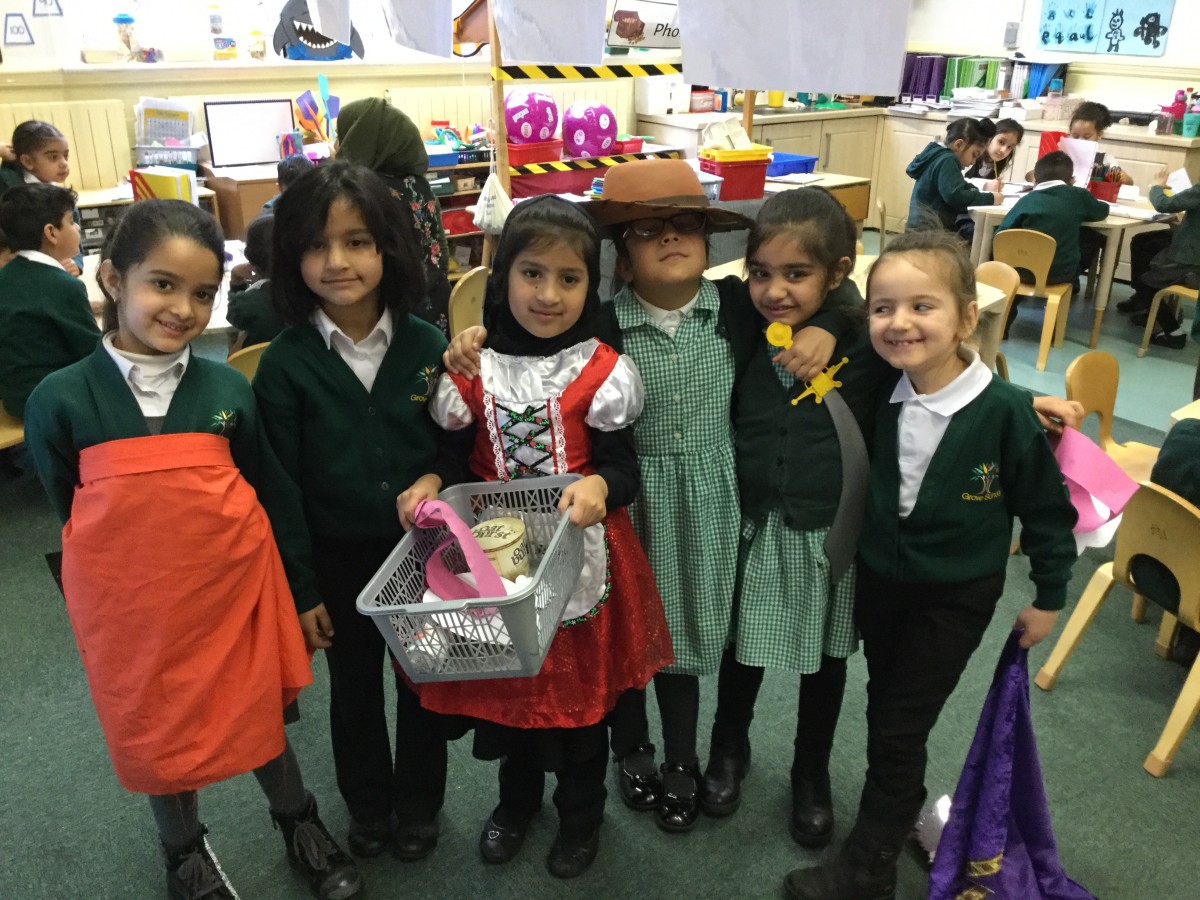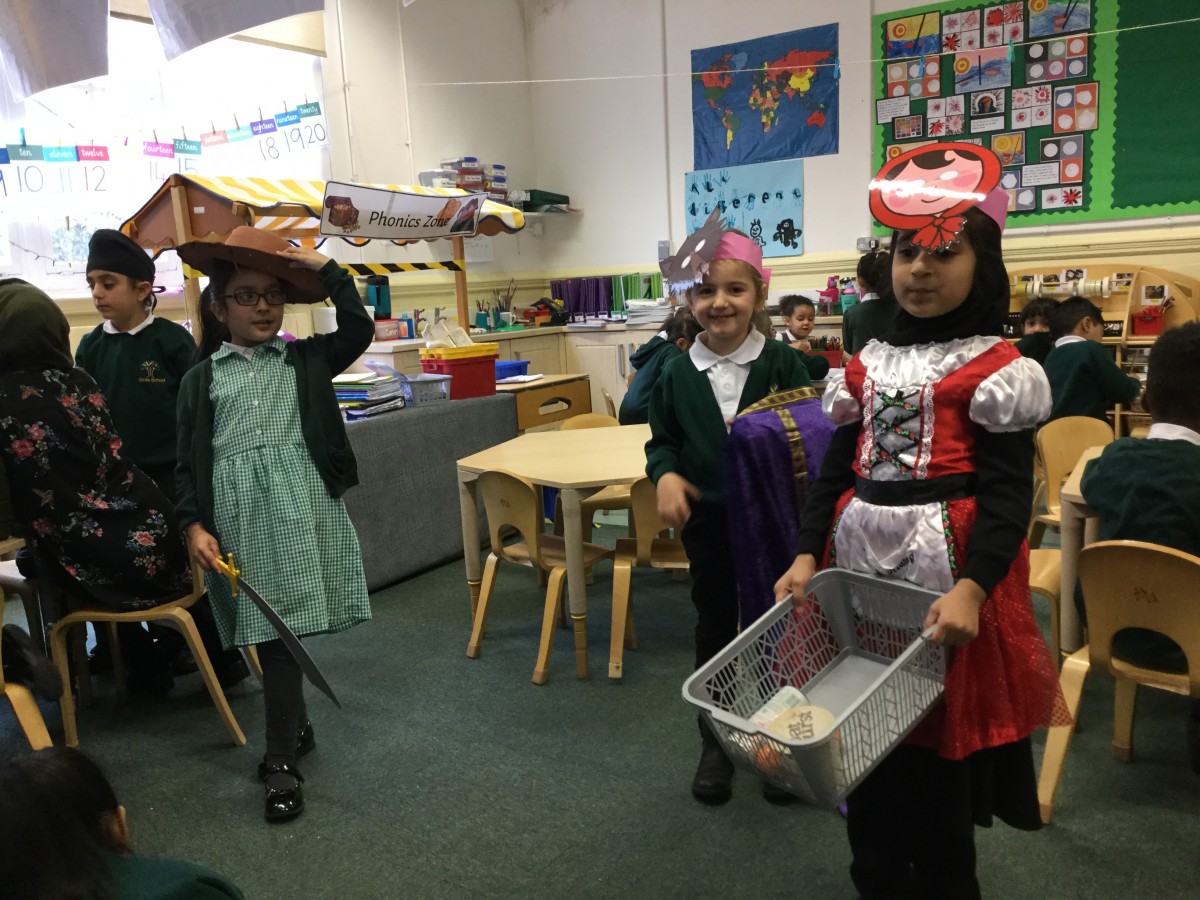 6th March 2018
Geography - walk around our school
Year One have been using their excellent observation skills on our walk around Grove School, identifying key human and physical features. We saw road signs, zebra crossings, shops, a church; some of us even saw our parents on our journey!!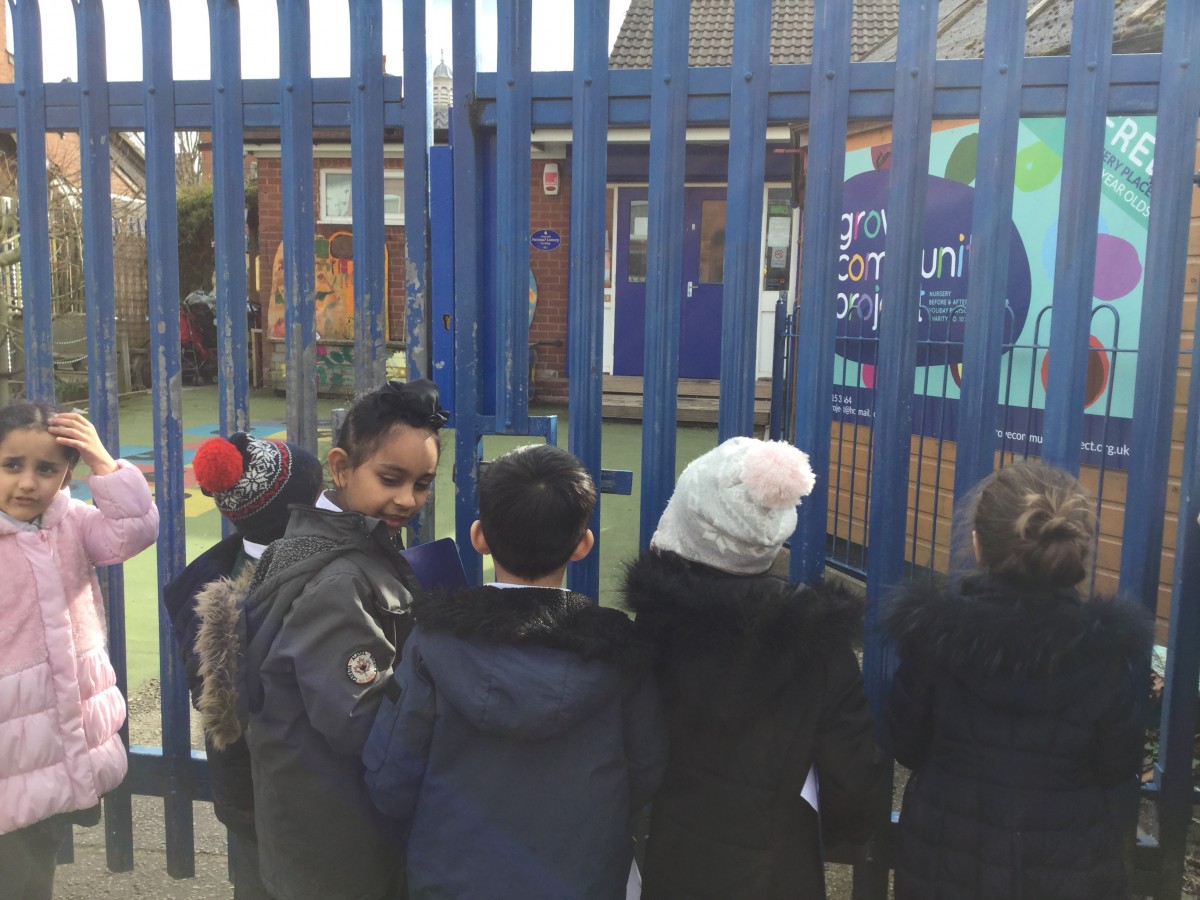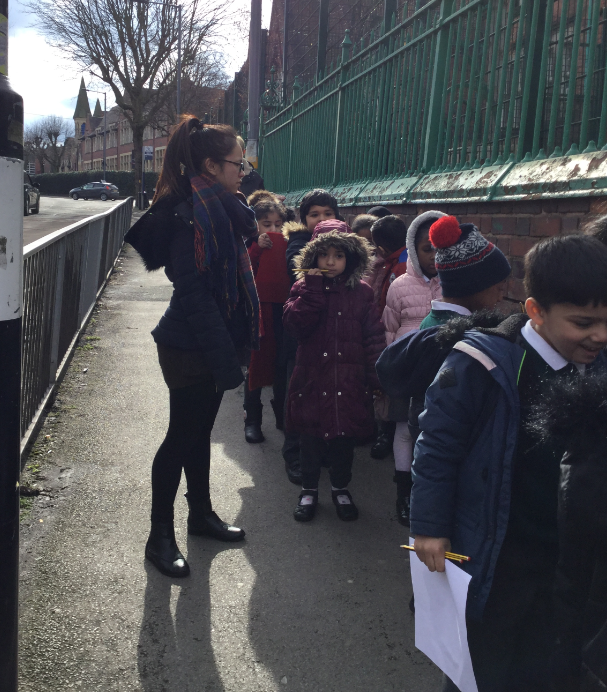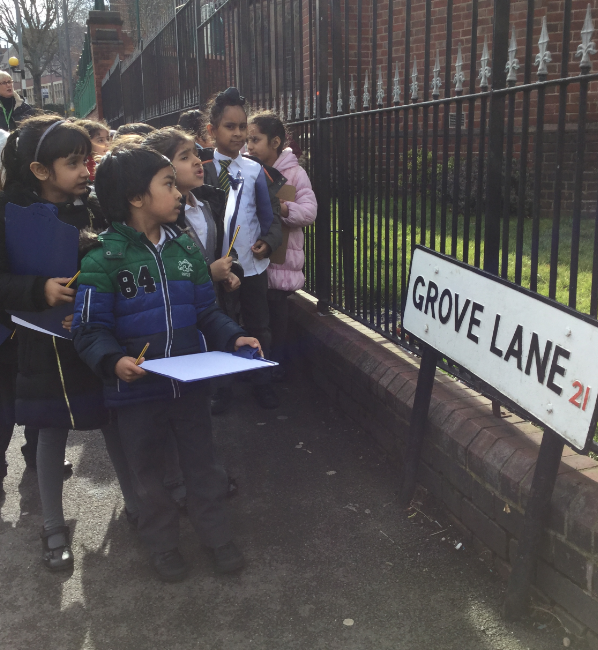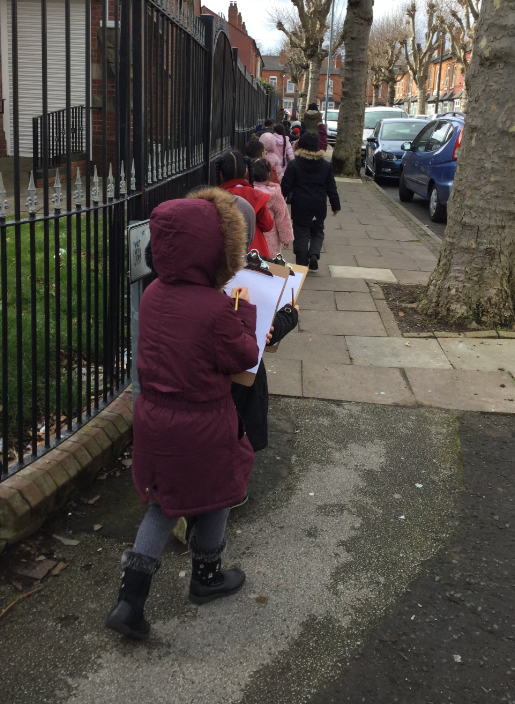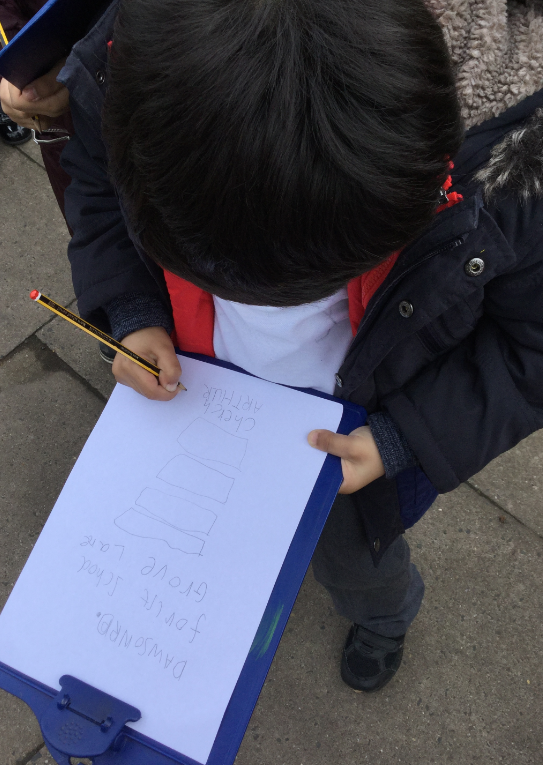 Have a peek and see what we've been up to in Active Learning Club!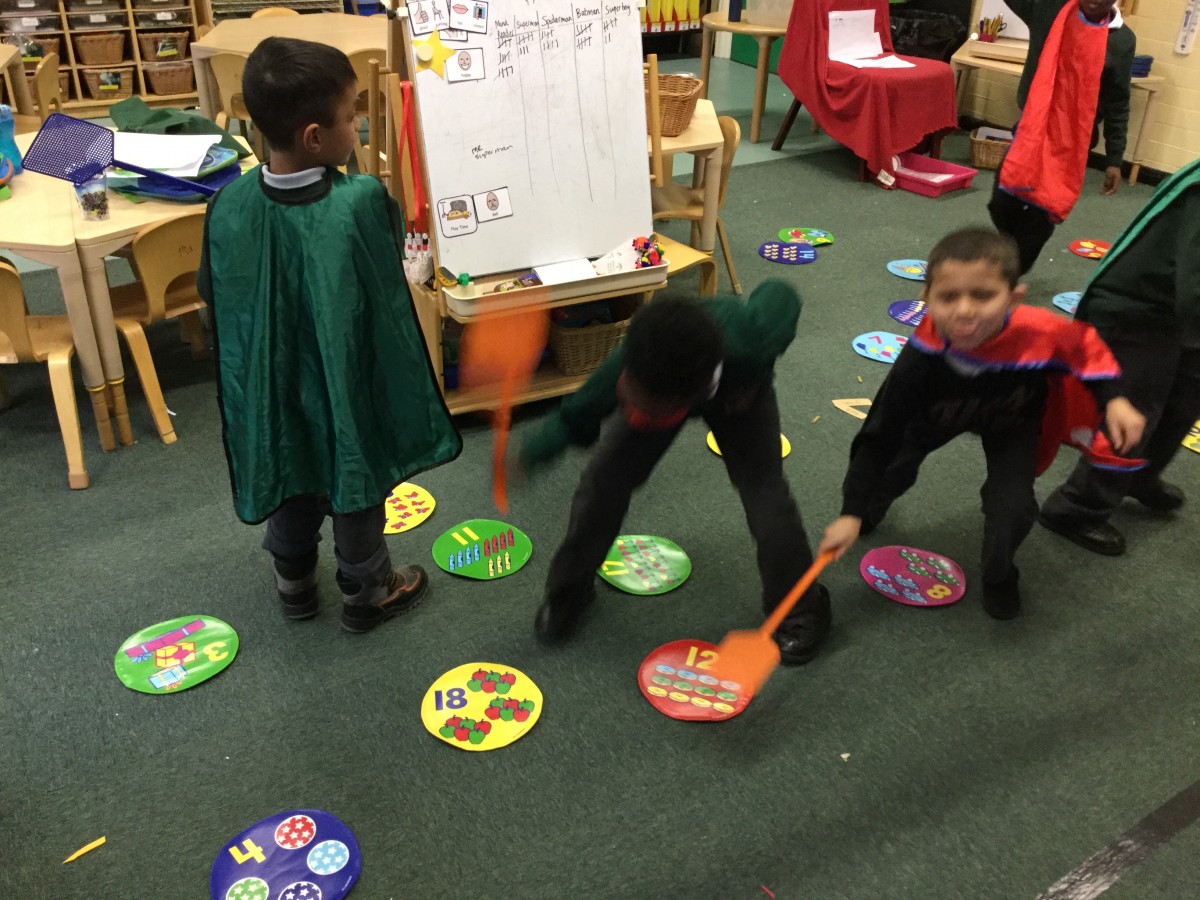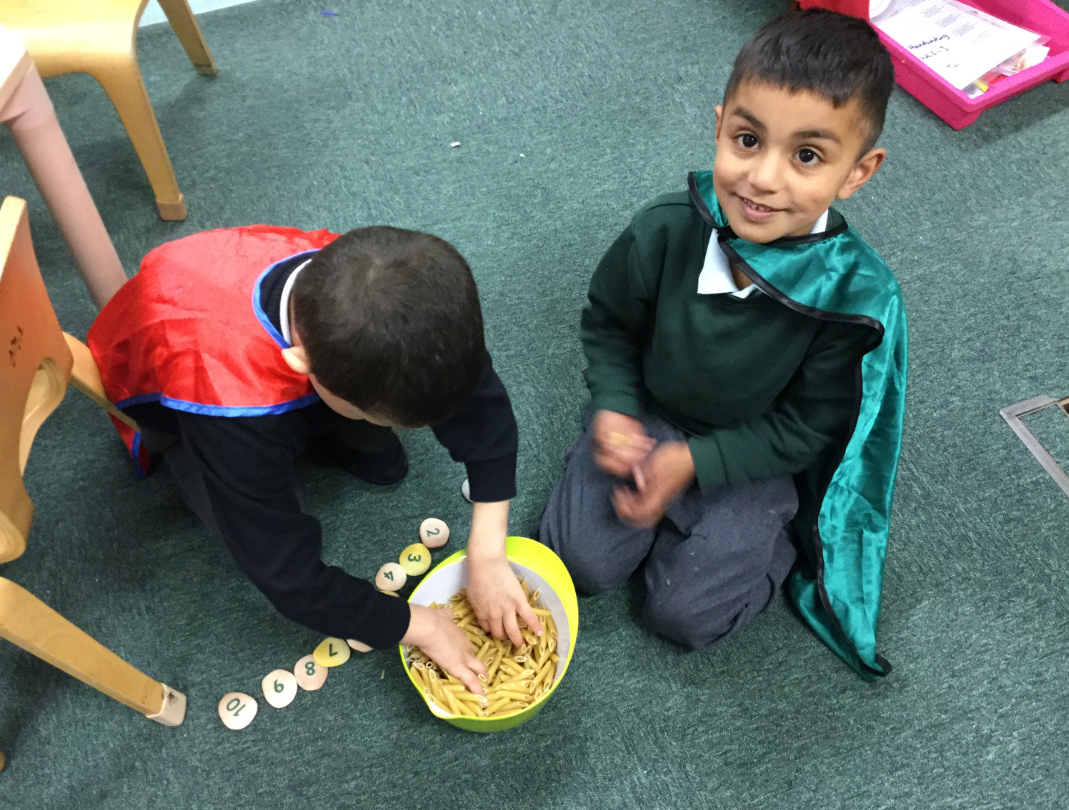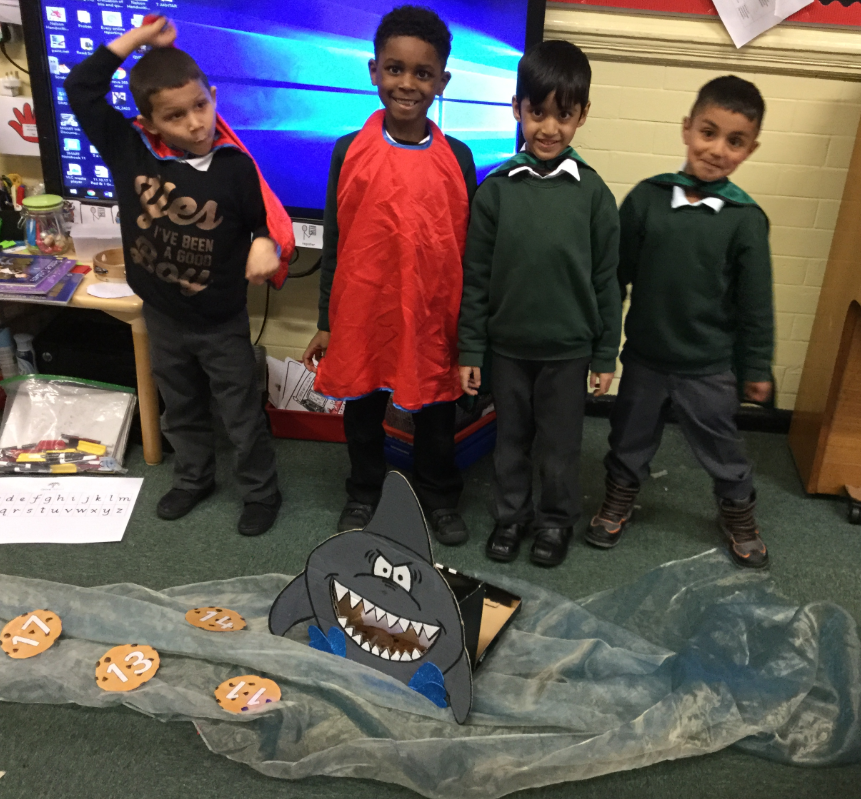 28th February 2018
Read Before You Sleep Event
To celebrate World Book Week, Year One were invited to come to school share their love of reading with their friends.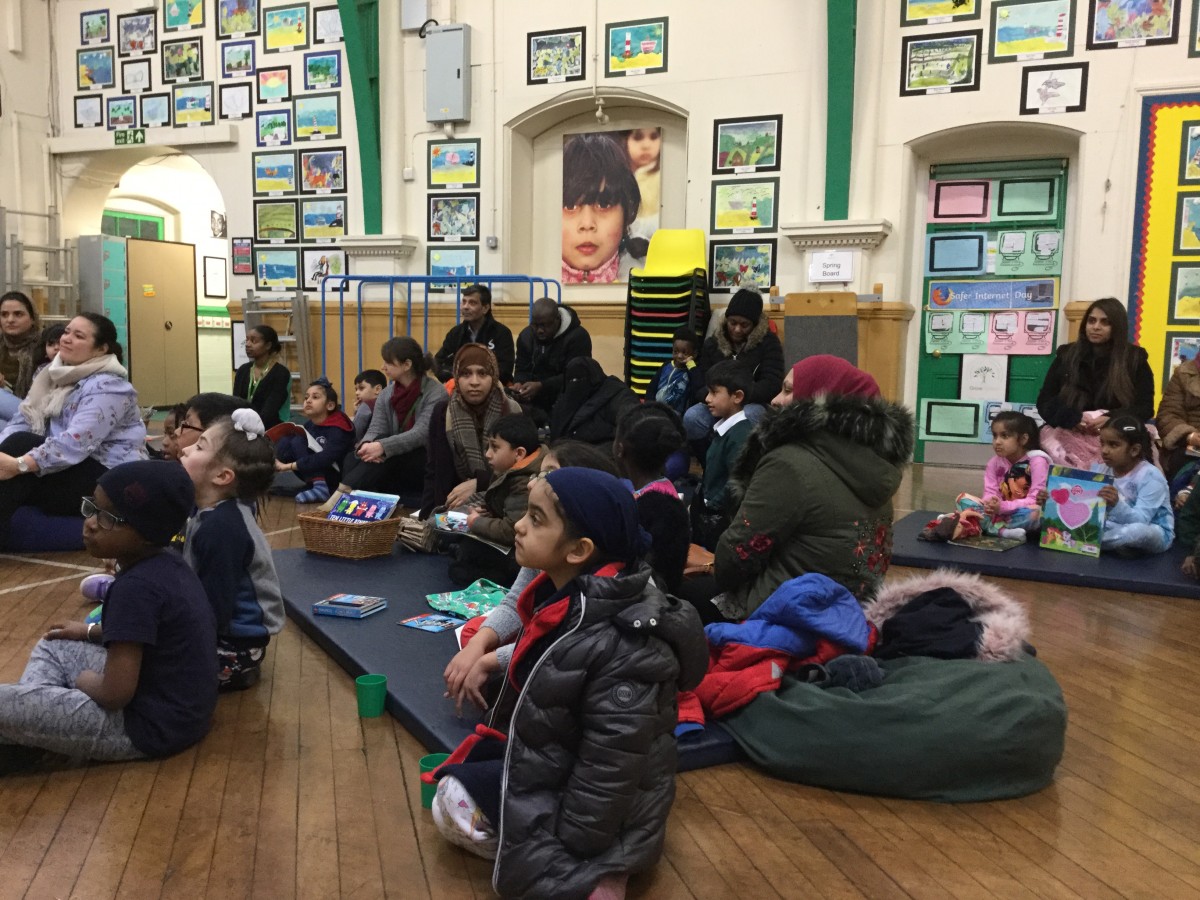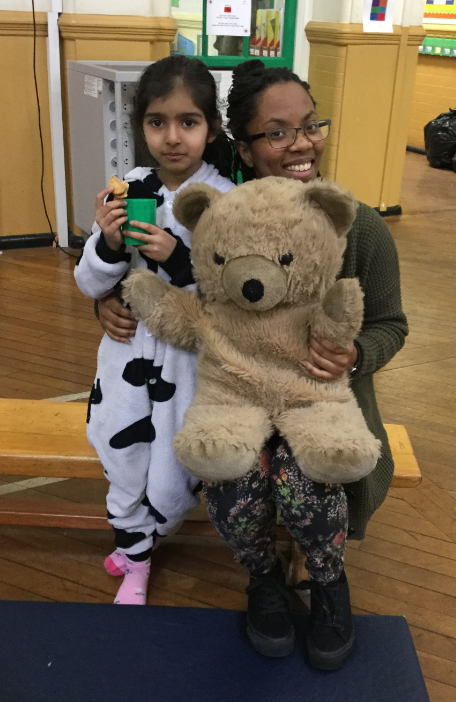 We were very lucky to have some visitors from 5 and 6 Purple who came to read to us!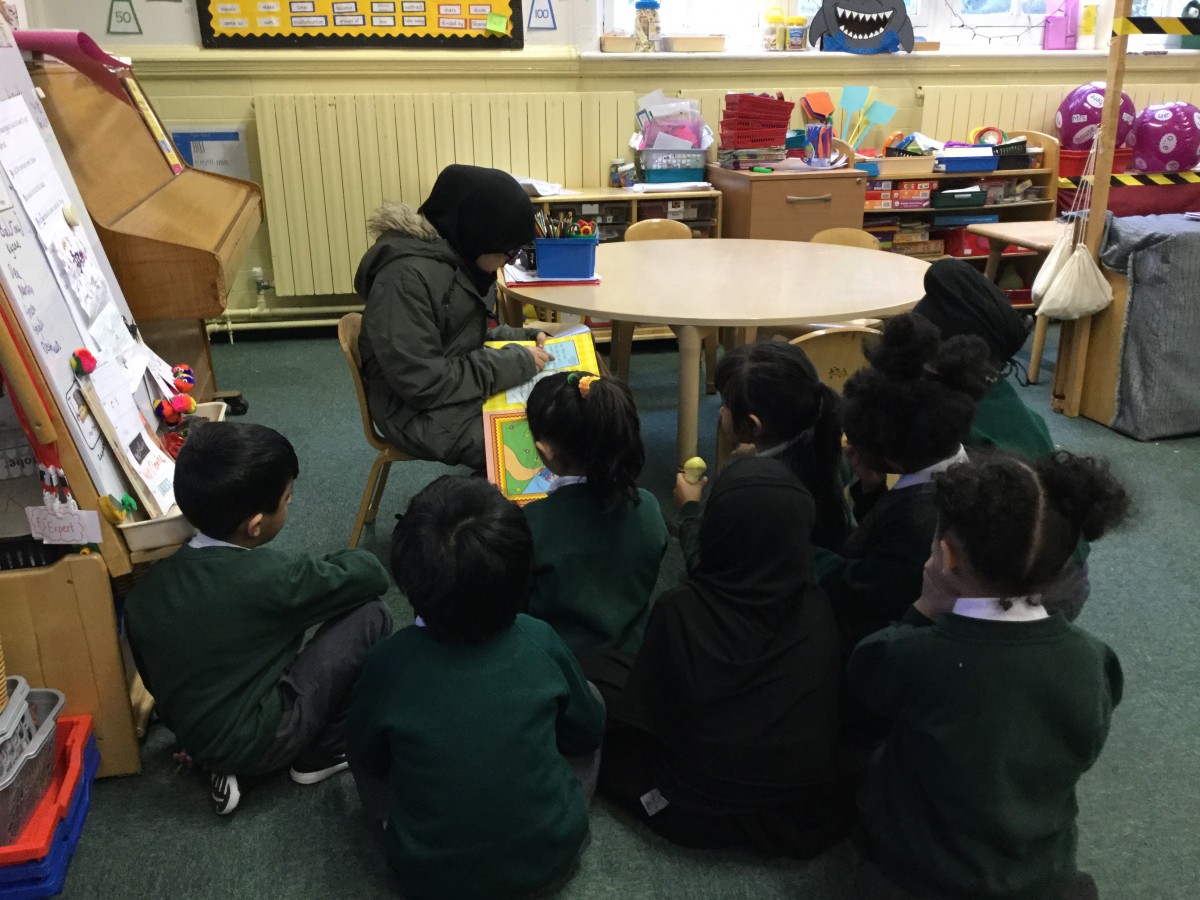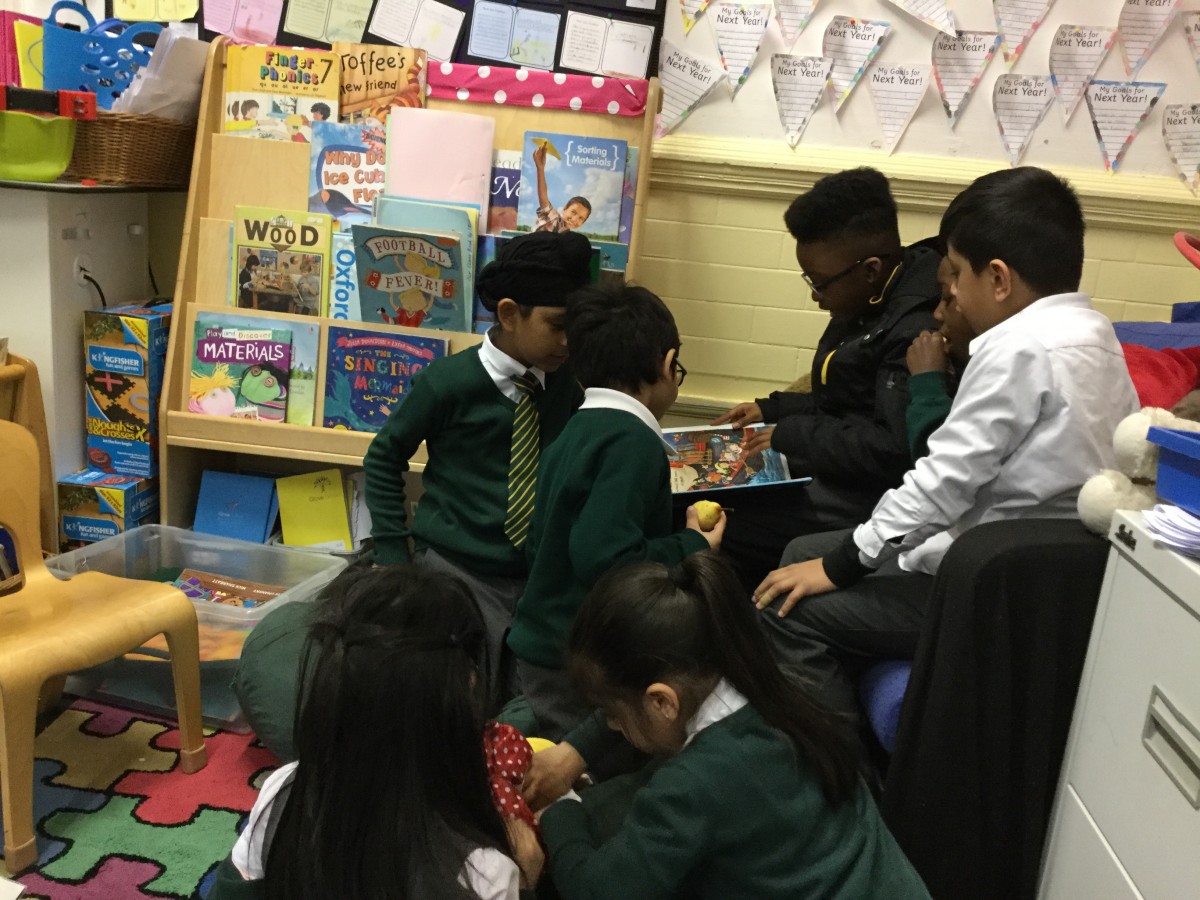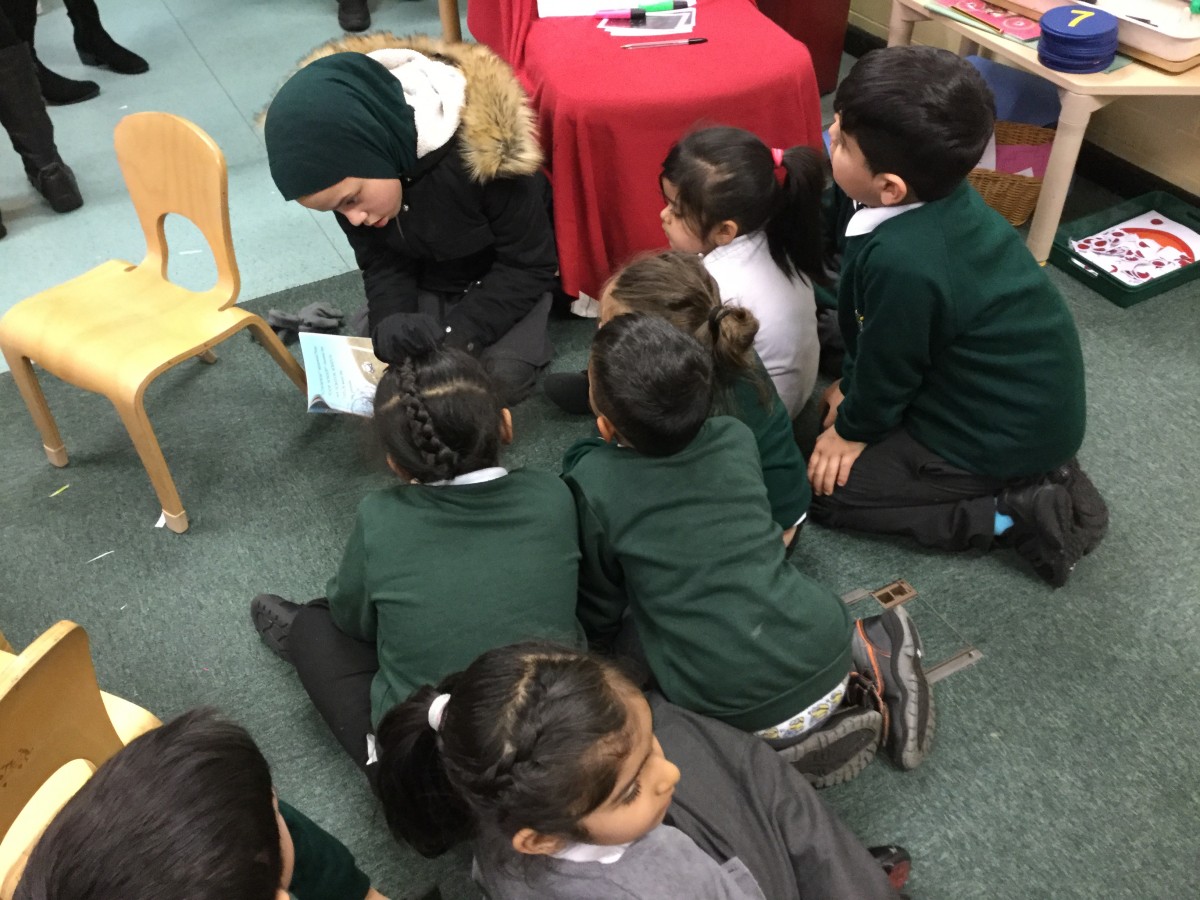 Winter Topic Day
To kickstart our second Spring Term, Year One had an explosion into topic looking at Seasonal Changes, we went on a hunt for winter cards and had to decide whether they were true or false!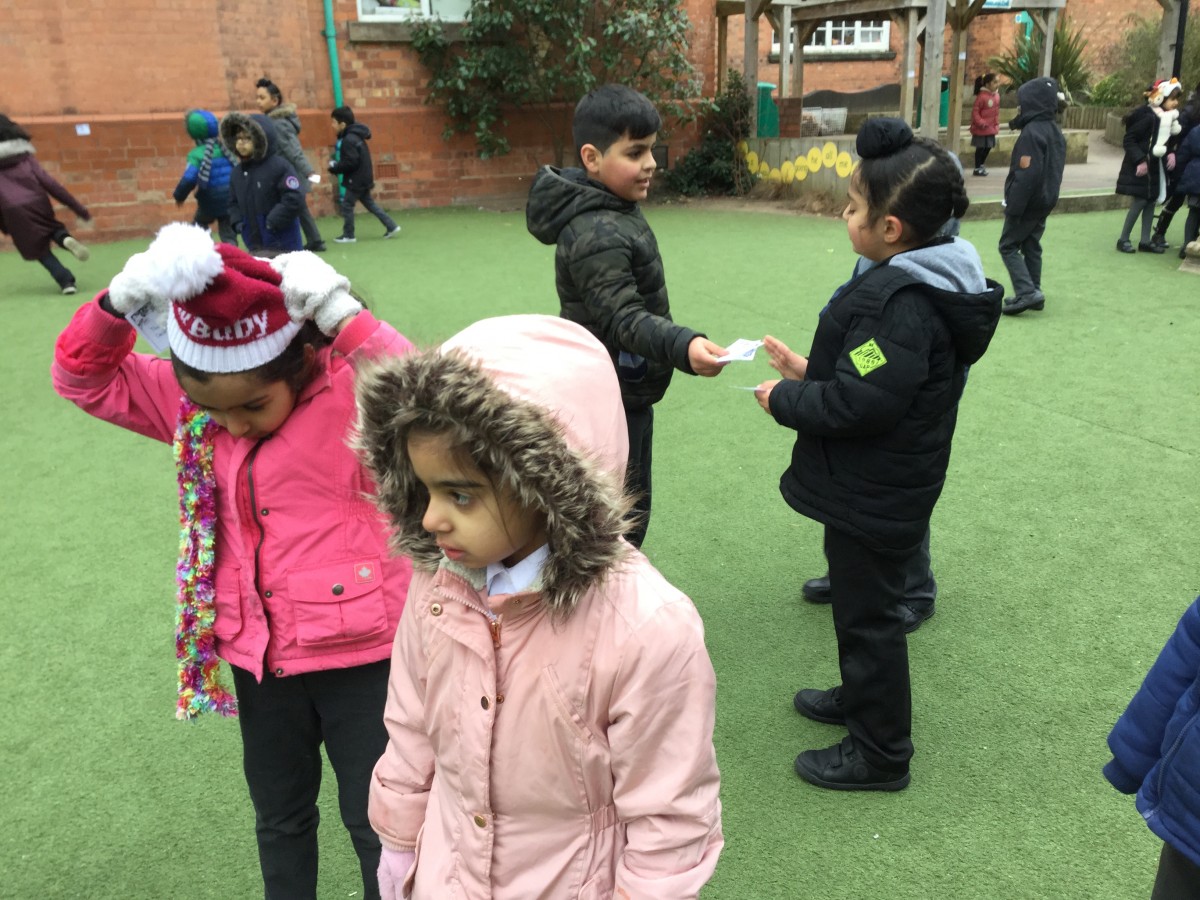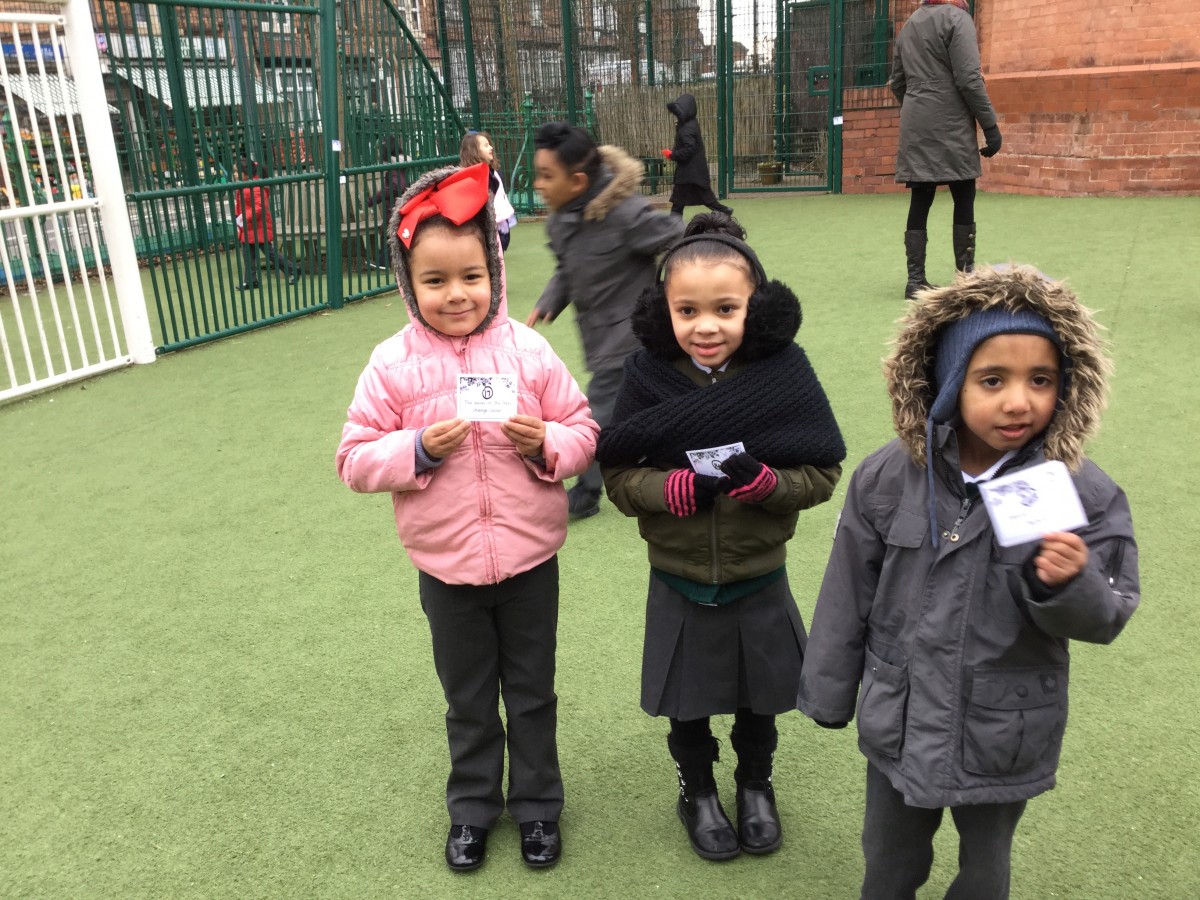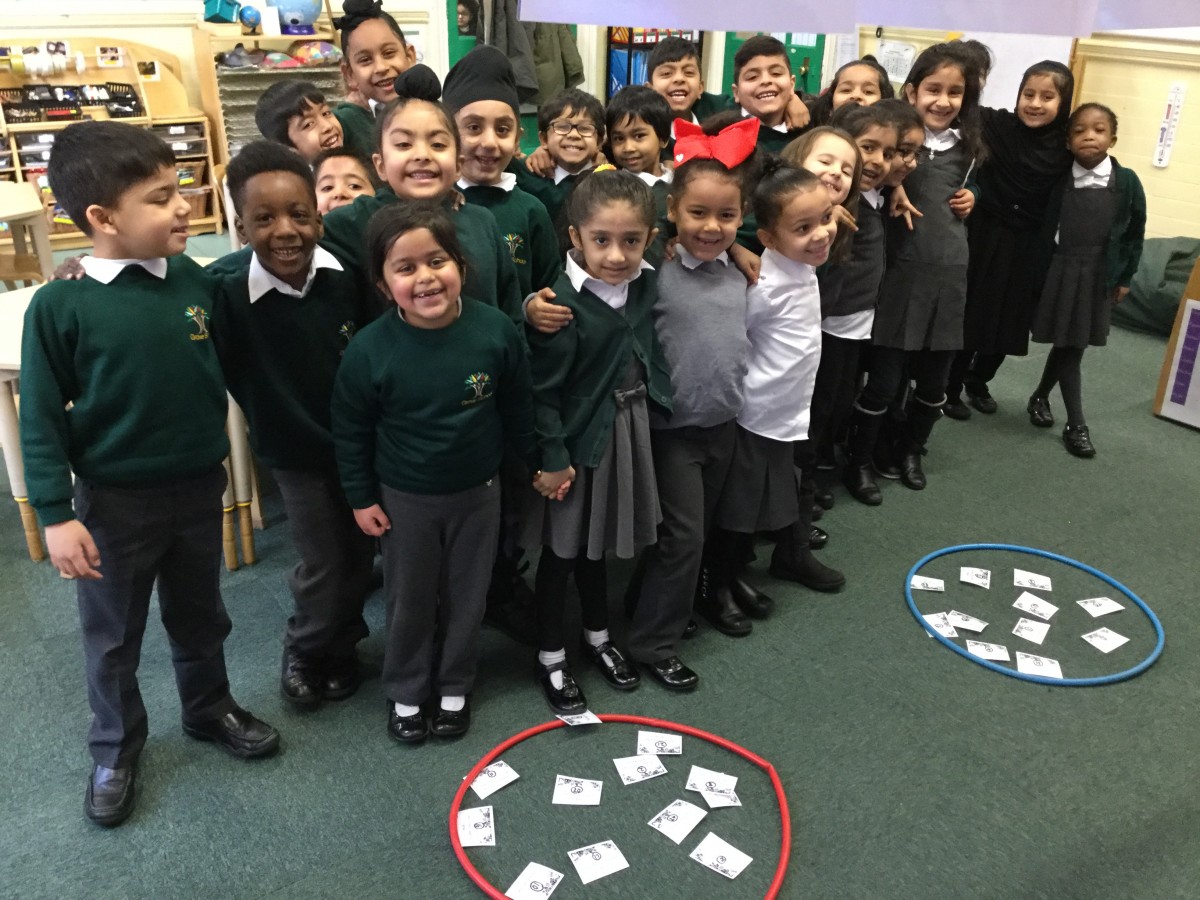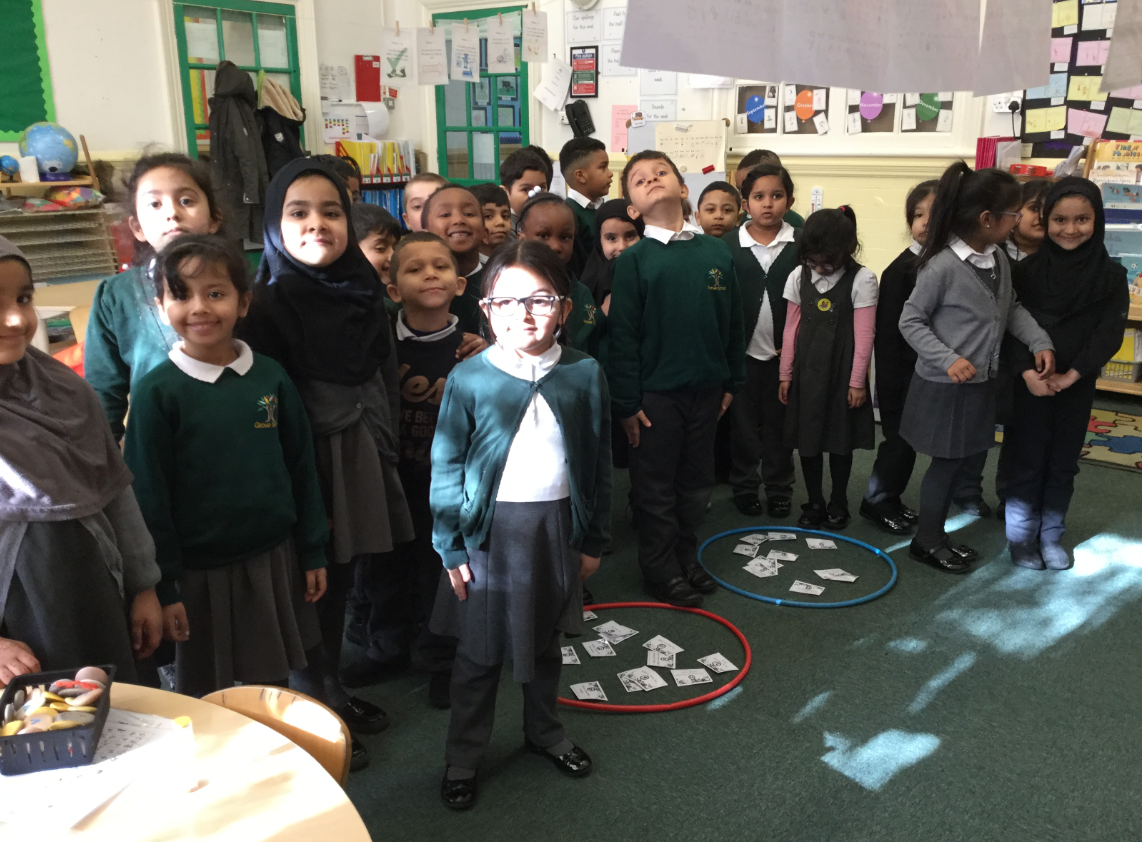 Spring Term 1
Wow! What a fantastic way to start spring term with a Topic day surrounding our Artist of the Term - Sir Terry Frost.
The children have produced some lovely pieces of artwork.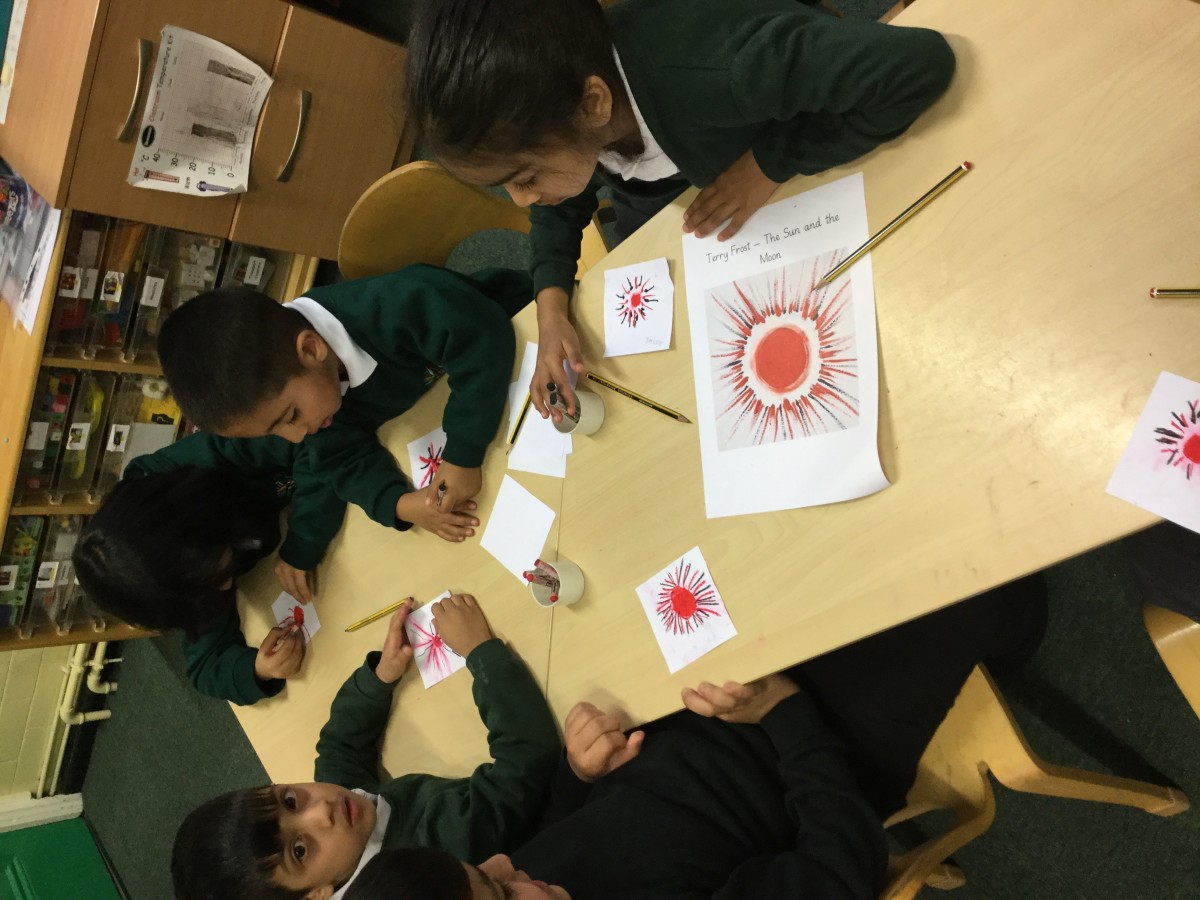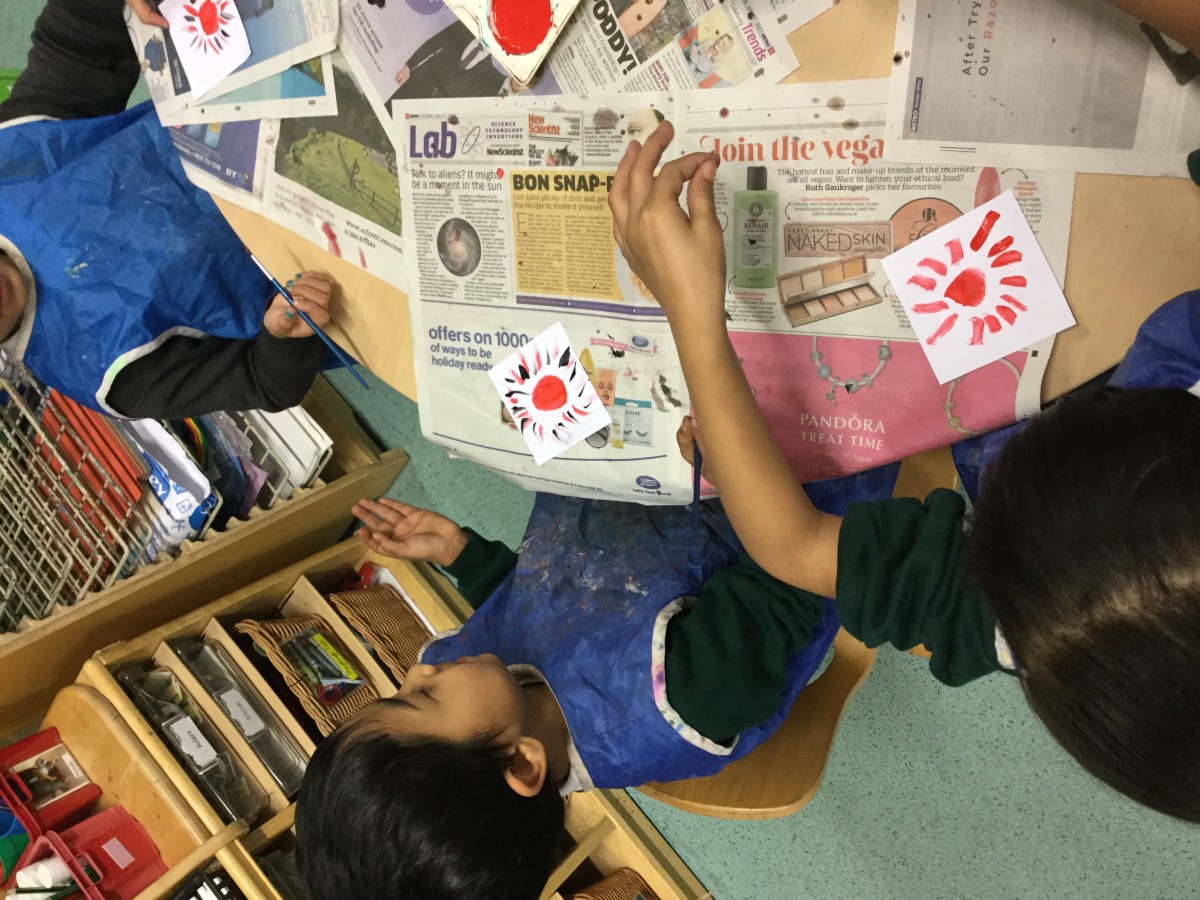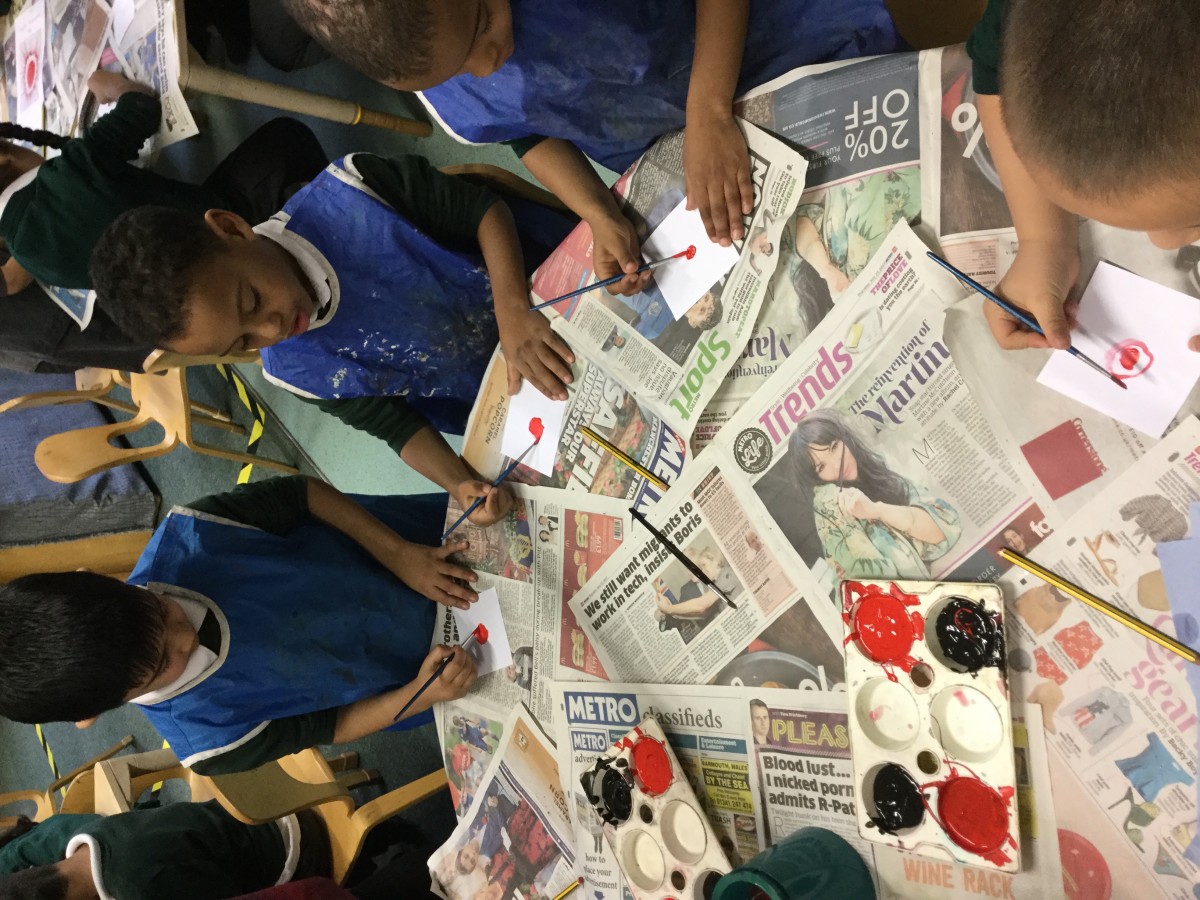 Sunbursts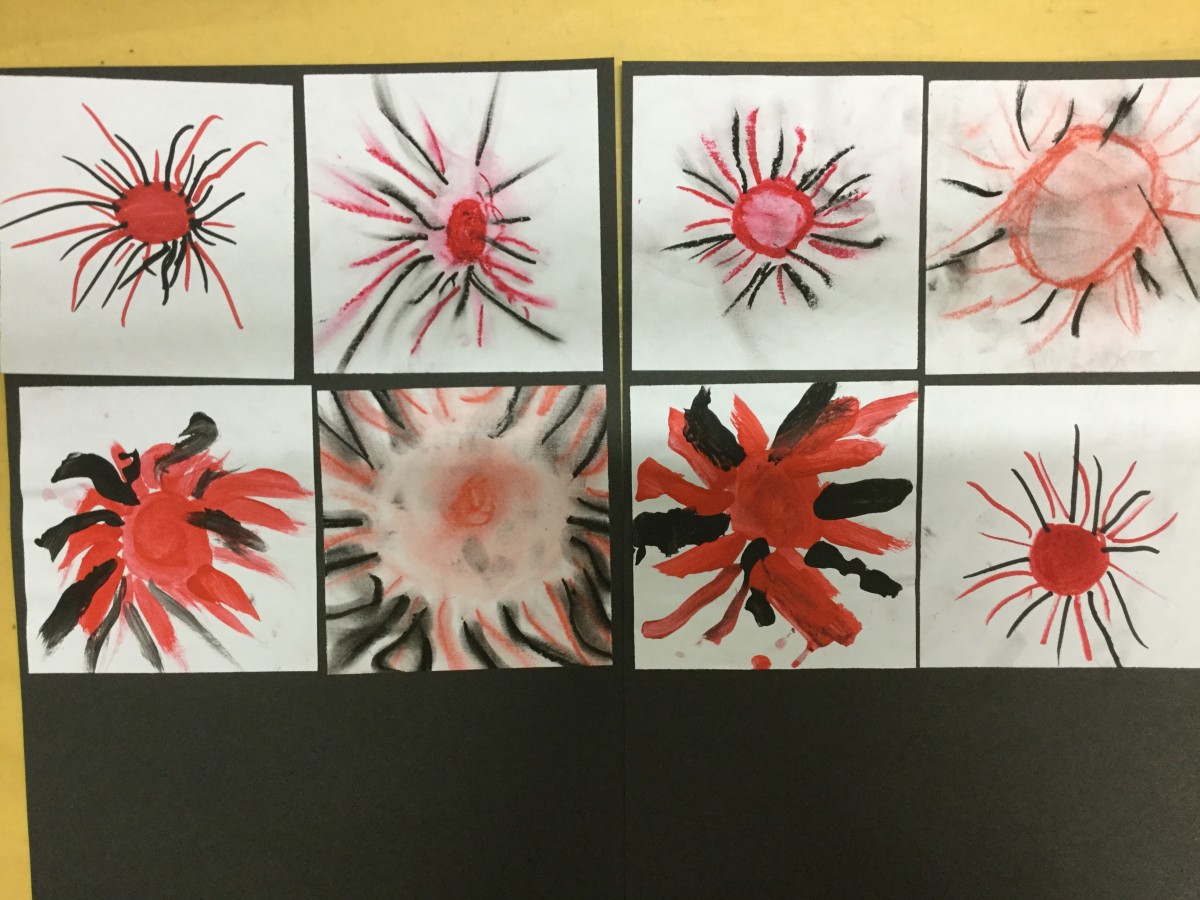 Sun and Boats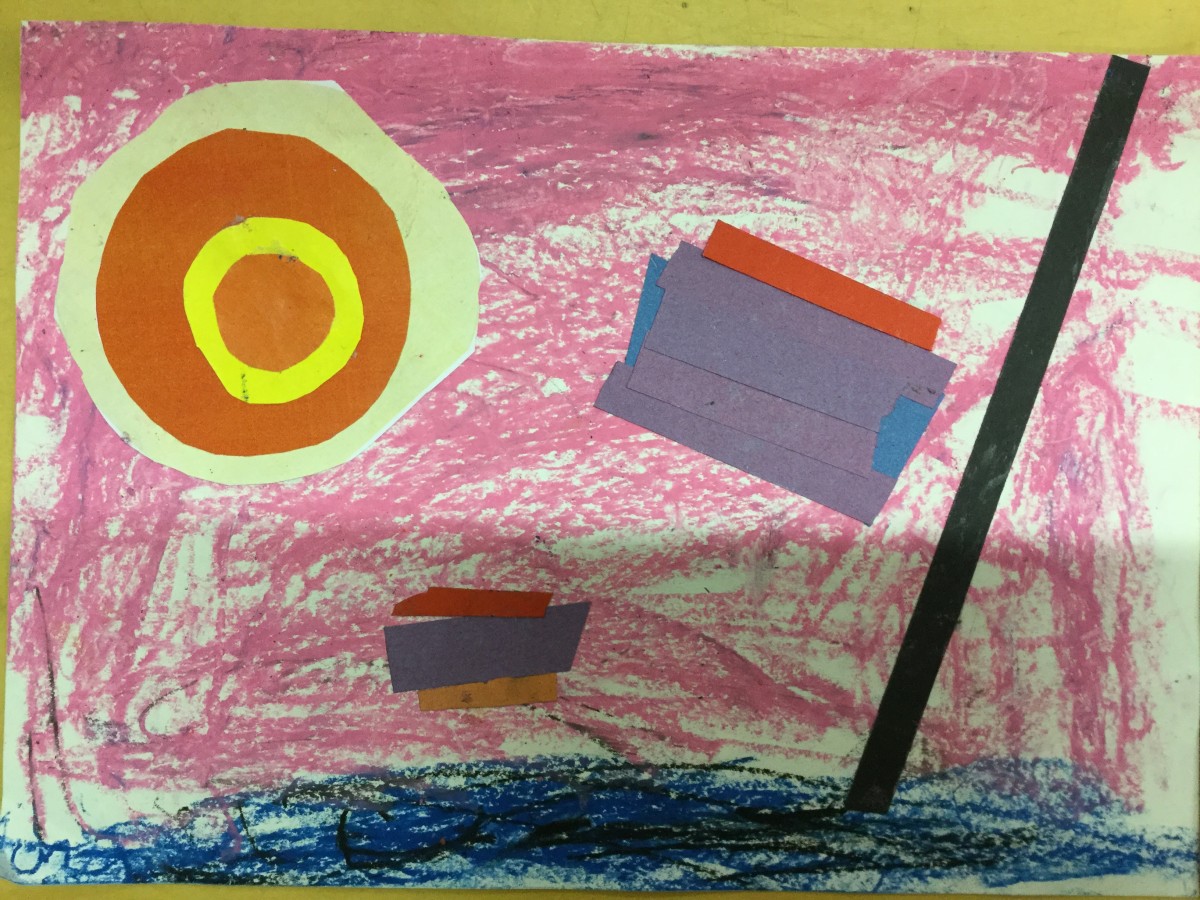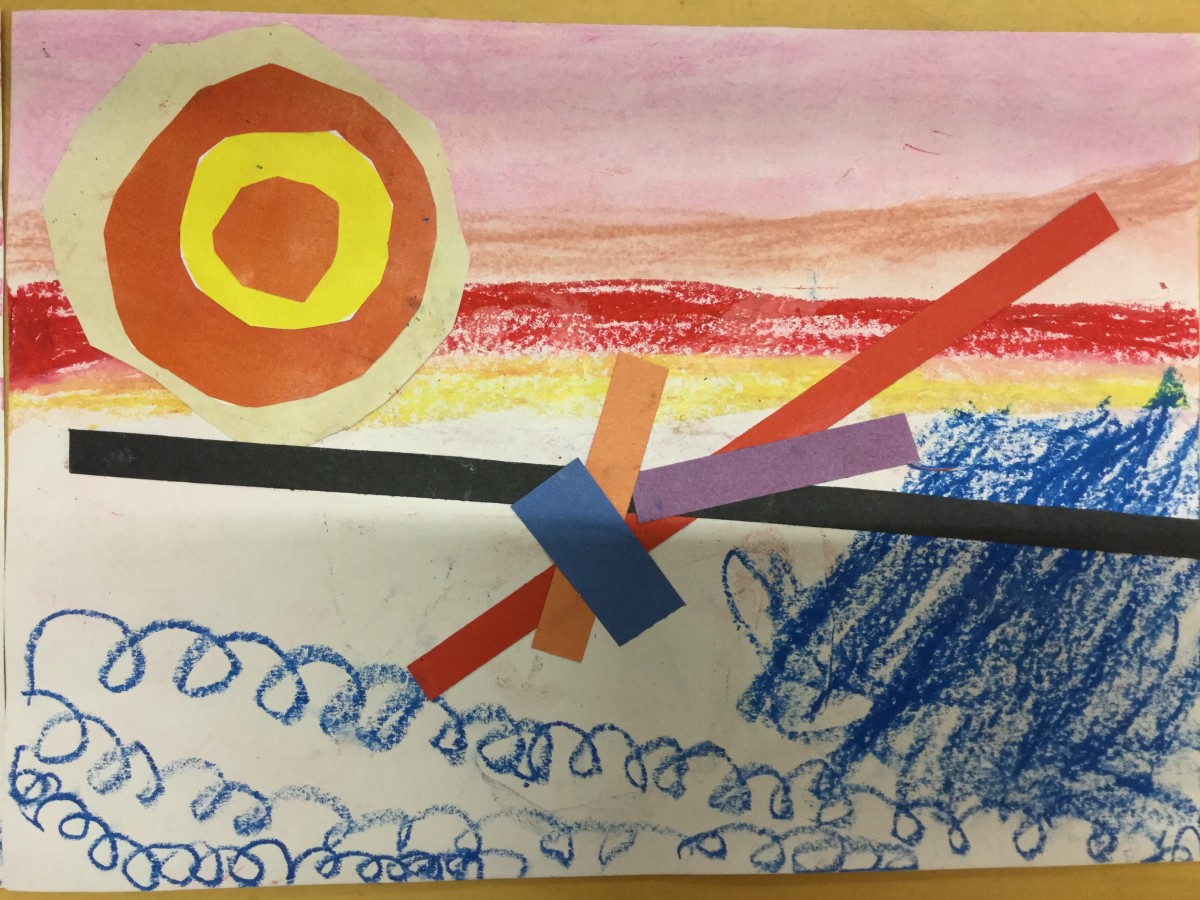 Orchard Tambourine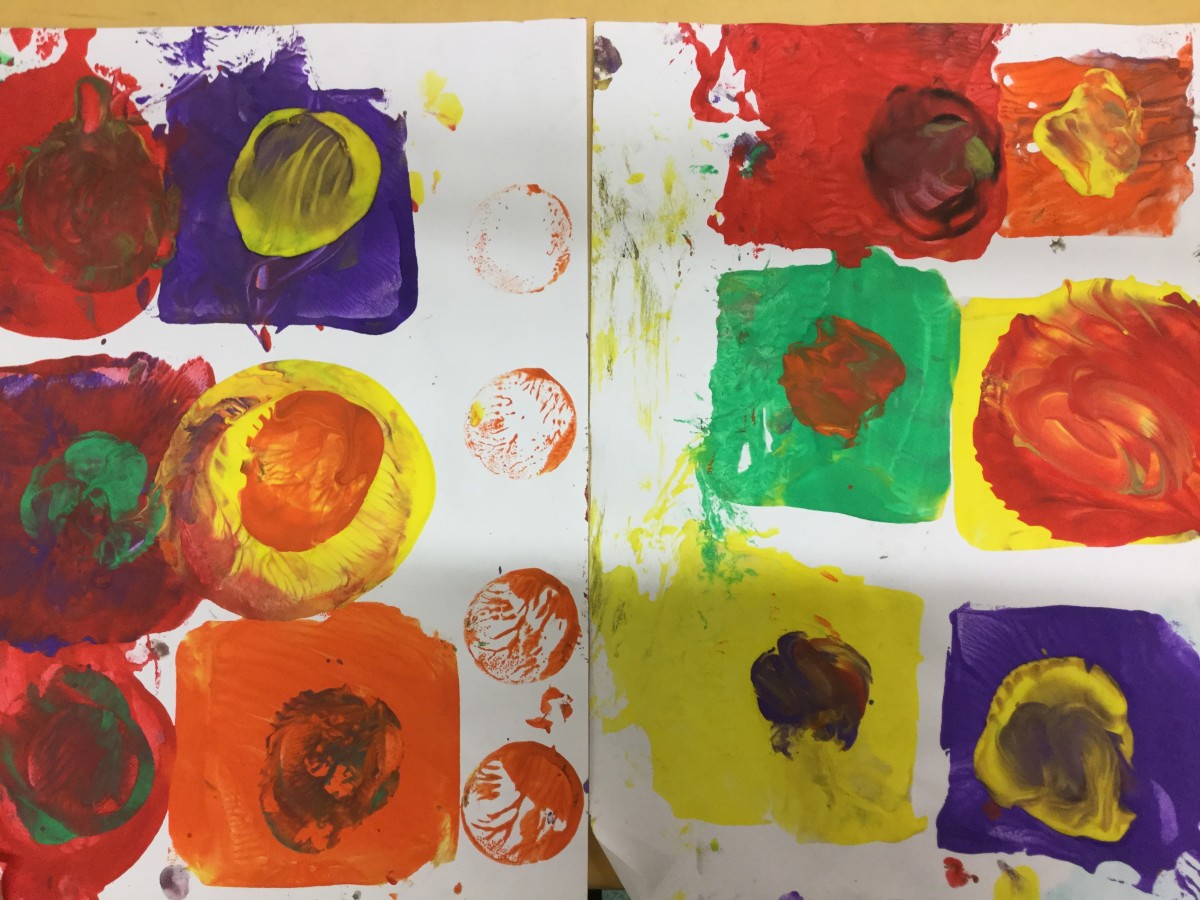 Week 2 - Theatre Visit
Year 1 have had a lovely afternoon going to the Theatre to see Cinderella. For many, this was a new experience and the children thoroughly enjoyed it!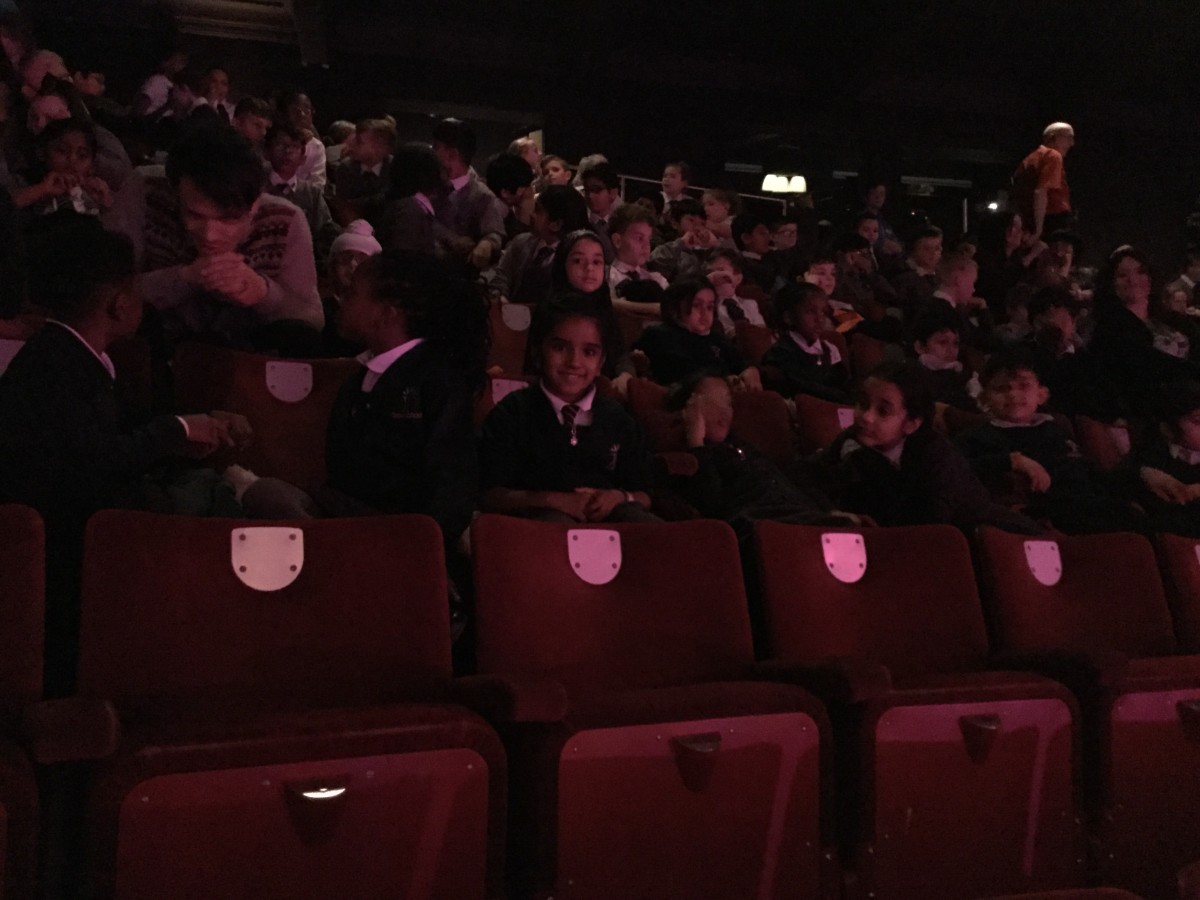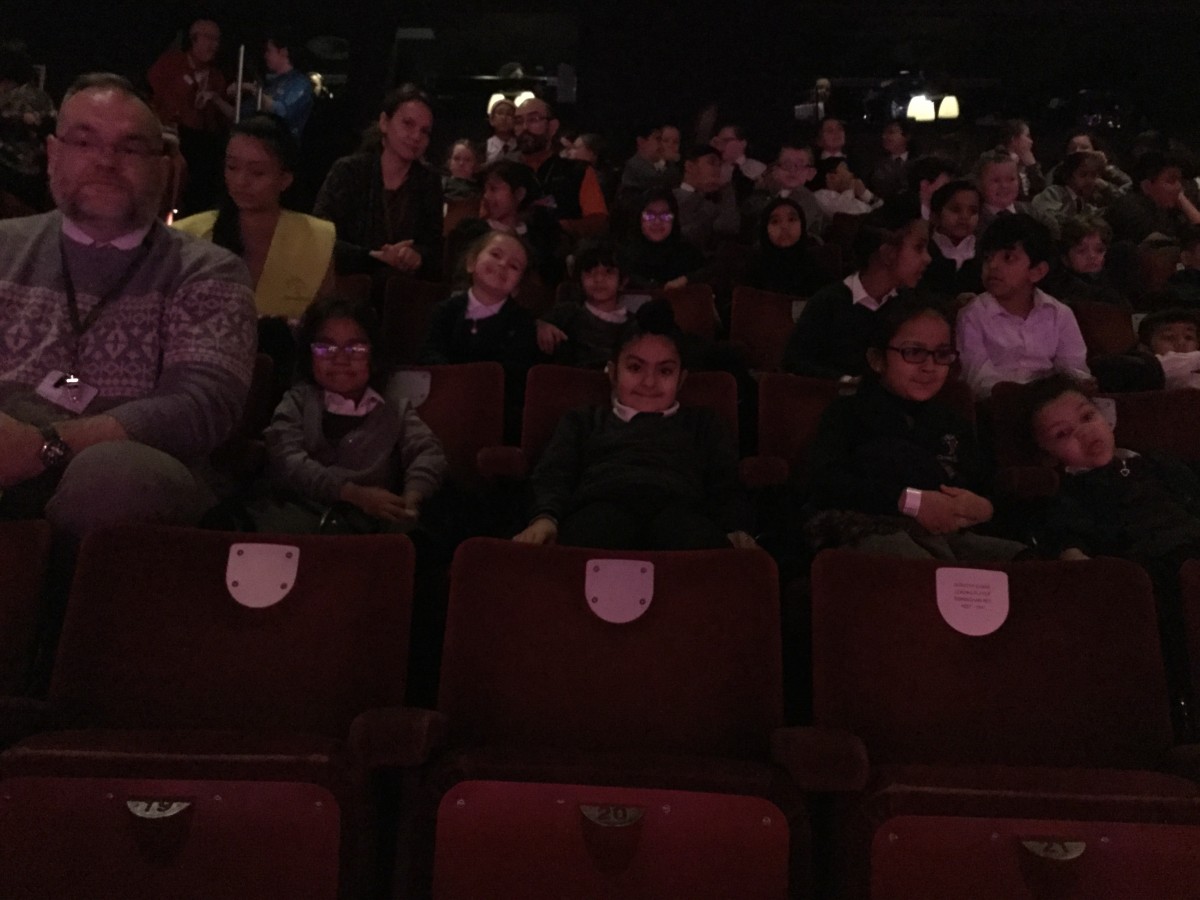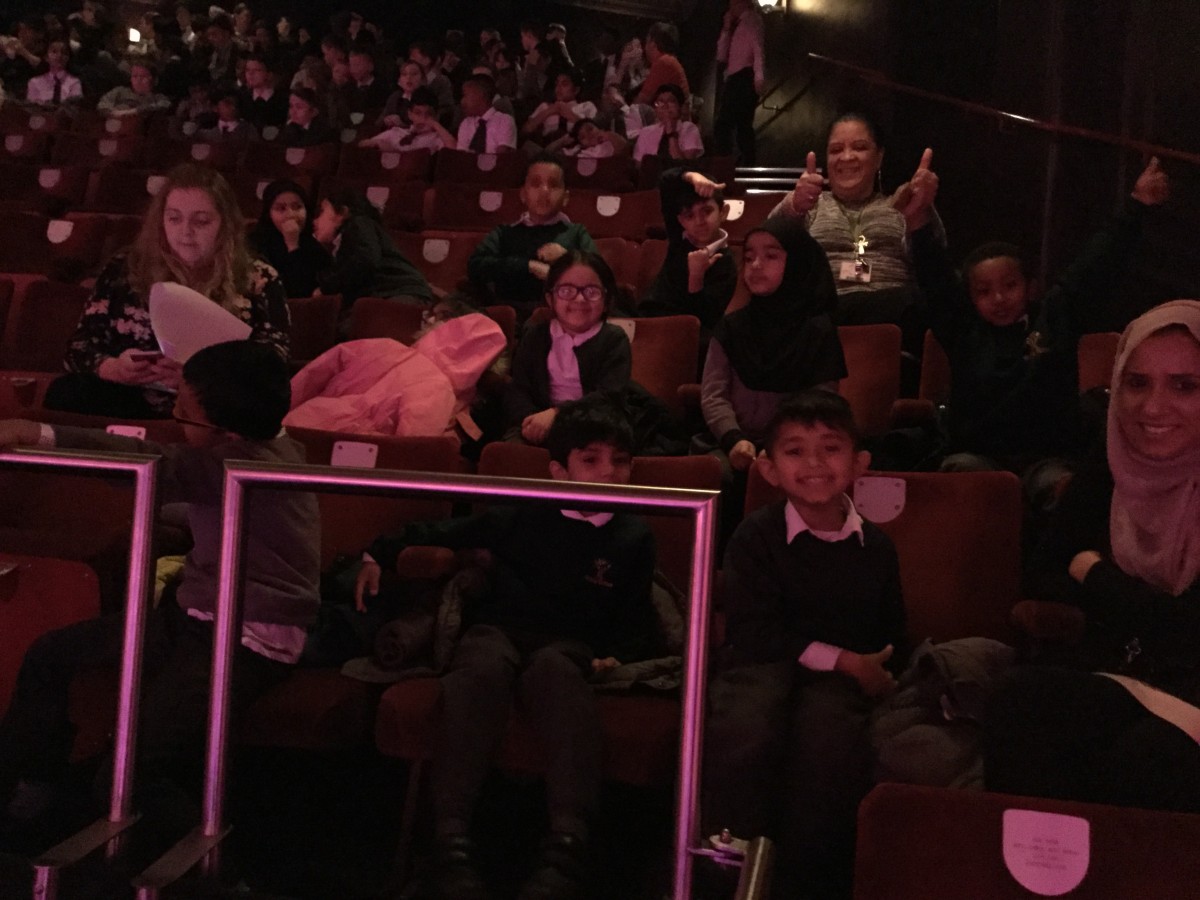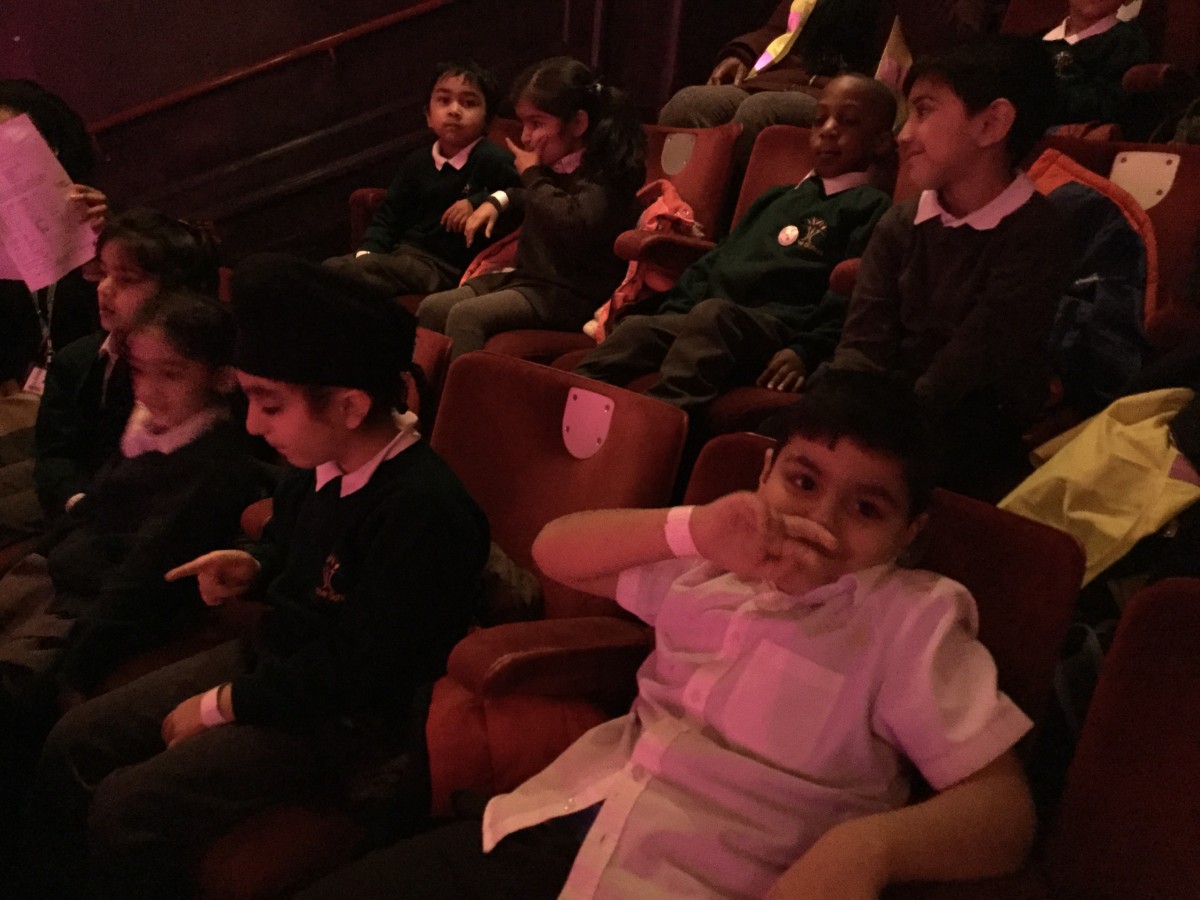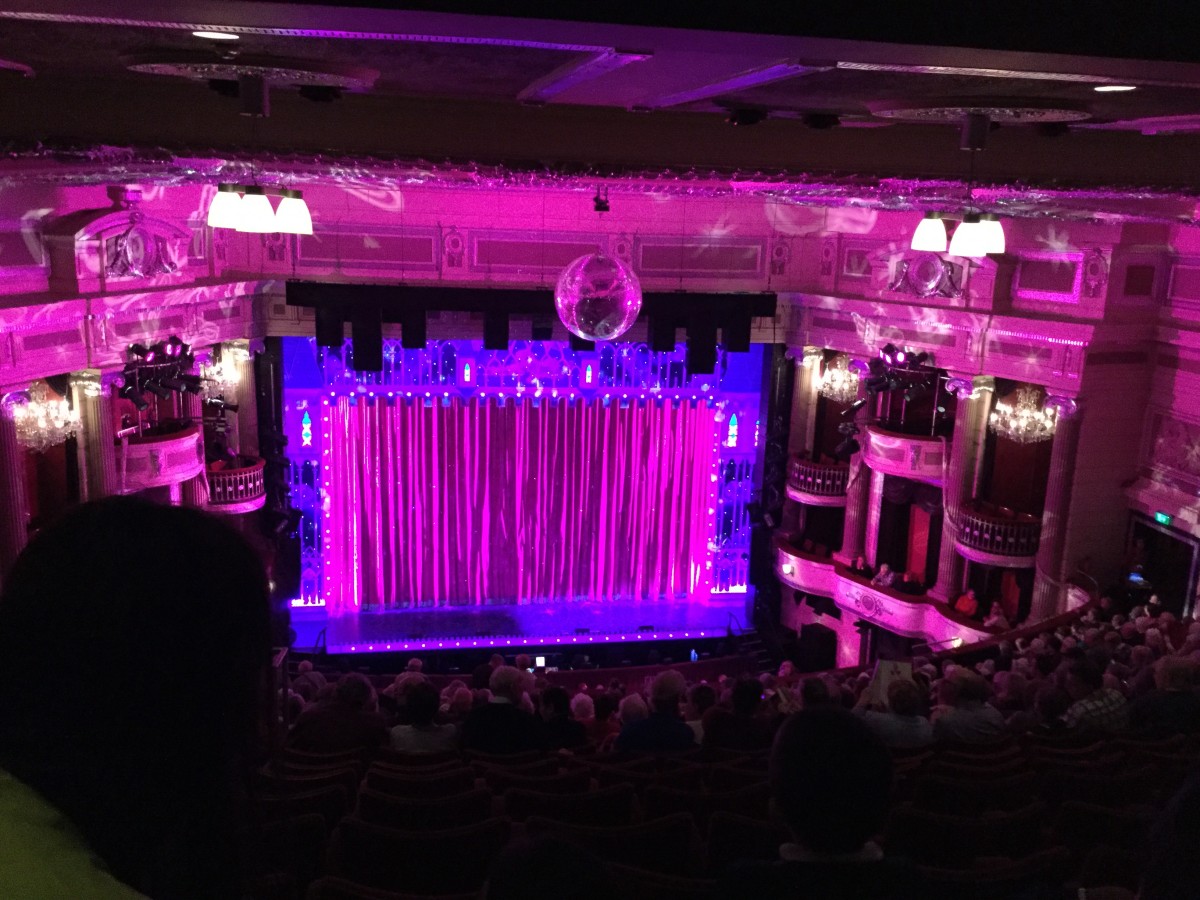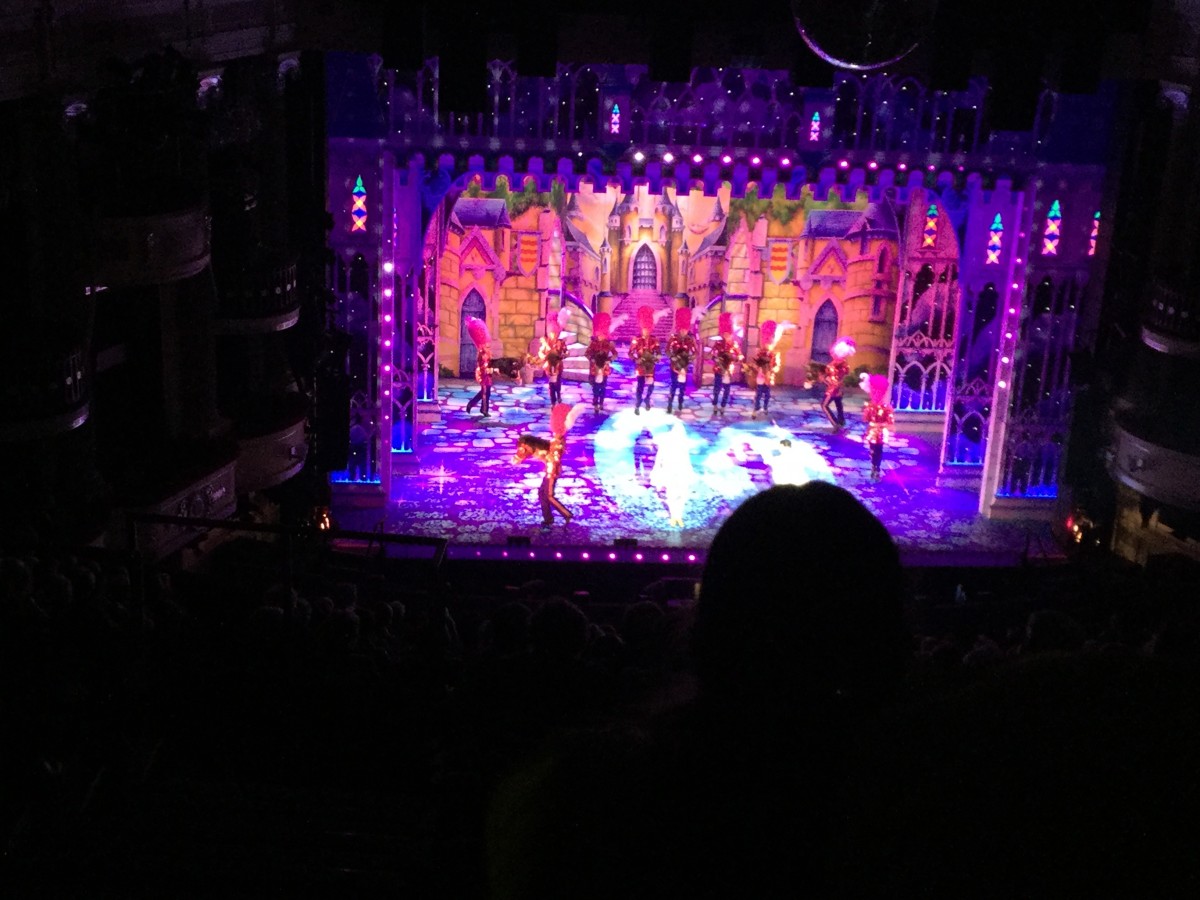 Week 2 - Forest School
This half term, both 1G and 1R have been going to Forest School each week. They have been very busy bird watching, whittling, digging, drilling and bug hunting.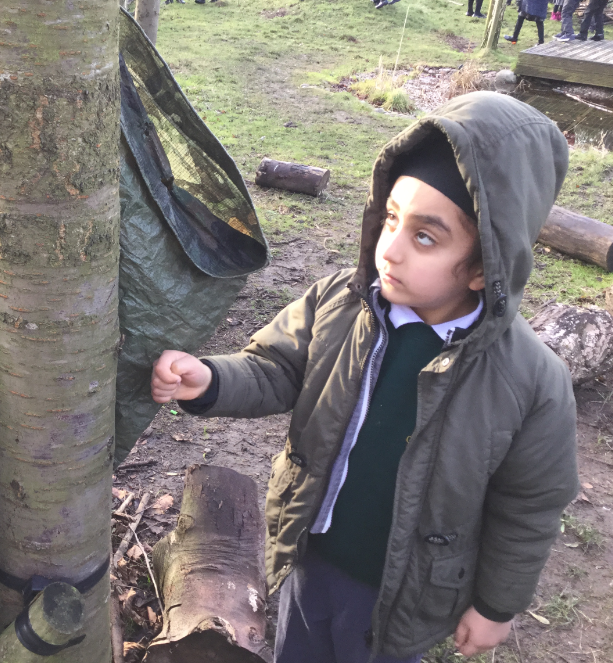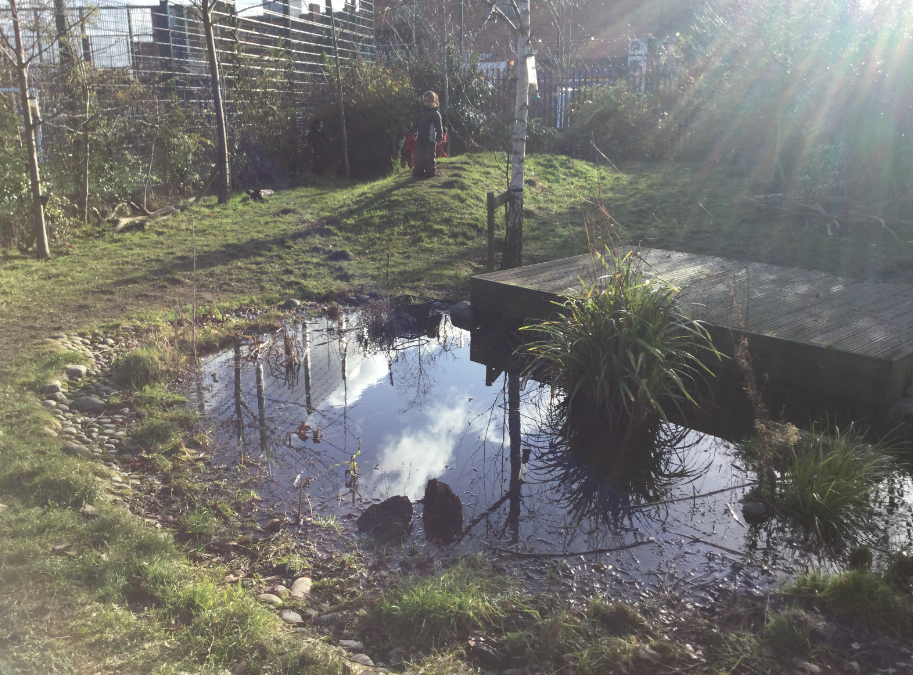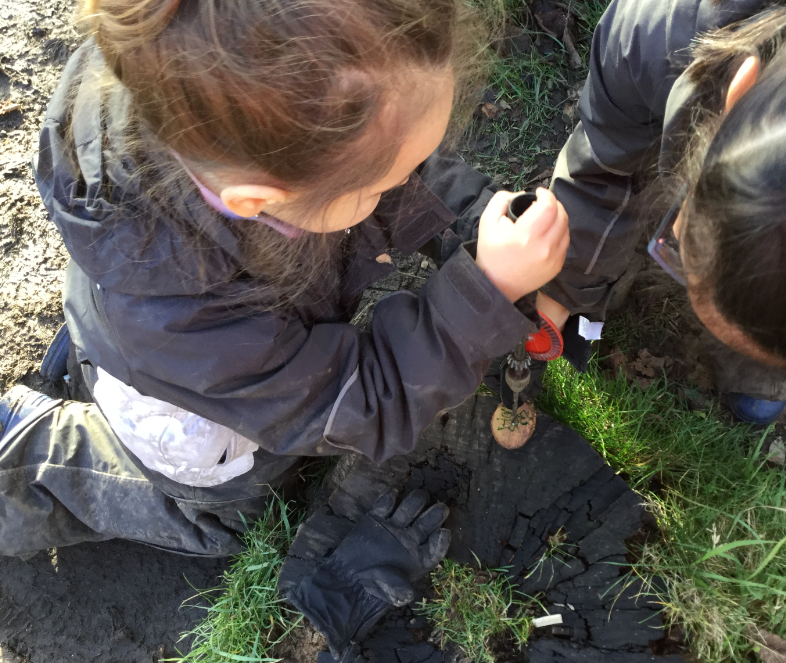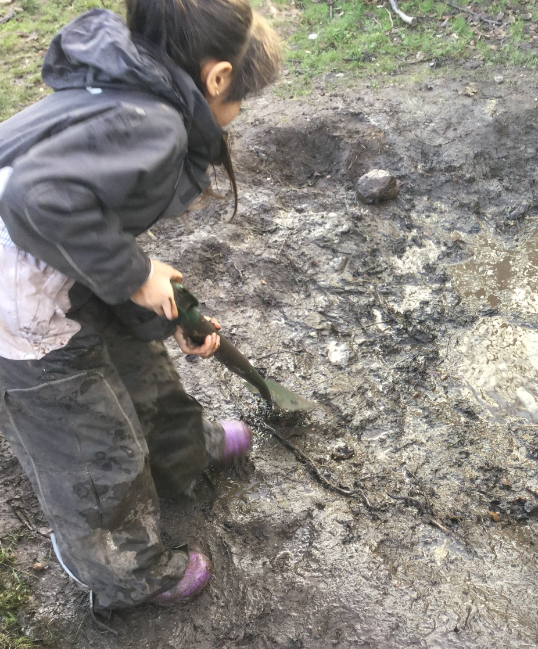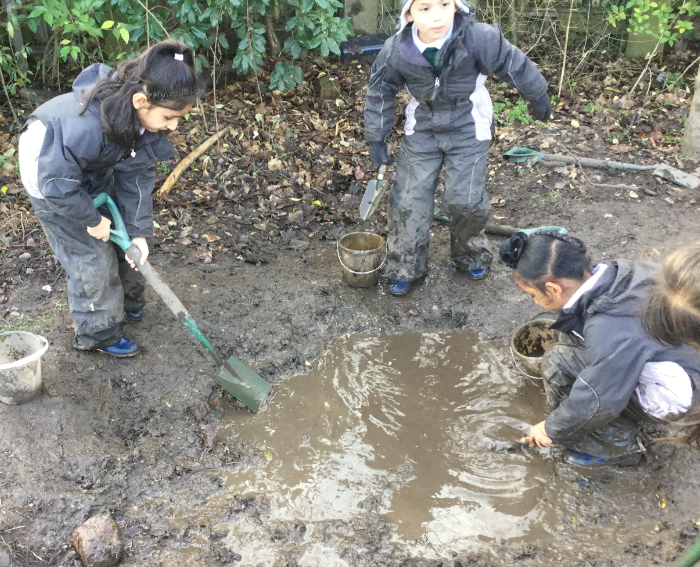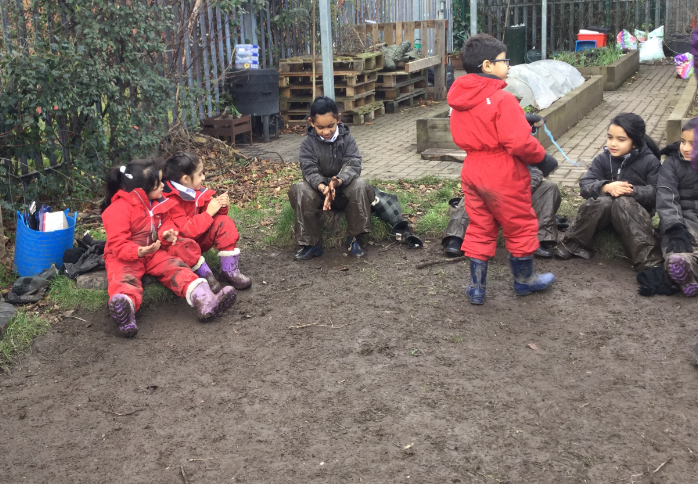 Week 3 - Materials
It was fantastic to see all the lovely holiday projects by the children across all Year One classes! After studying the different properties of a range of material, the children tested their boats to see which would float/sink and which were waterproof/not waterproof. It was a very successful experiment.
Have a look at all the different boats the classes had made.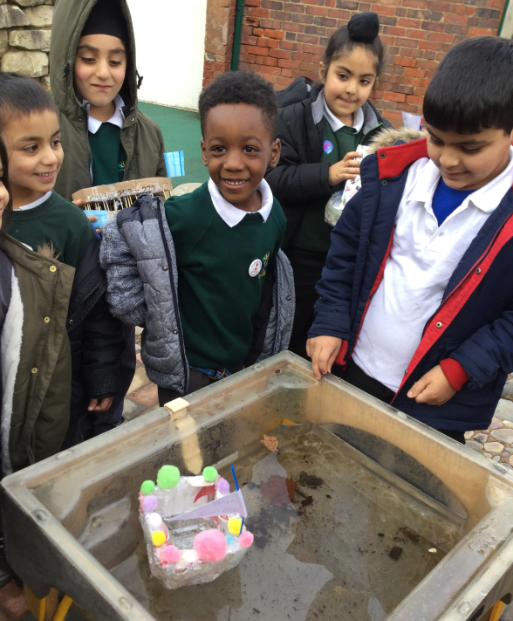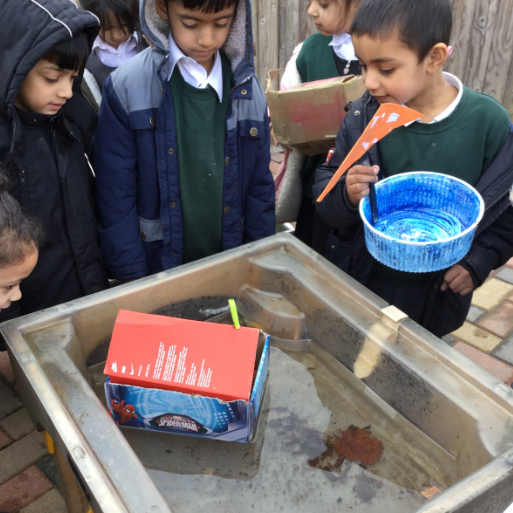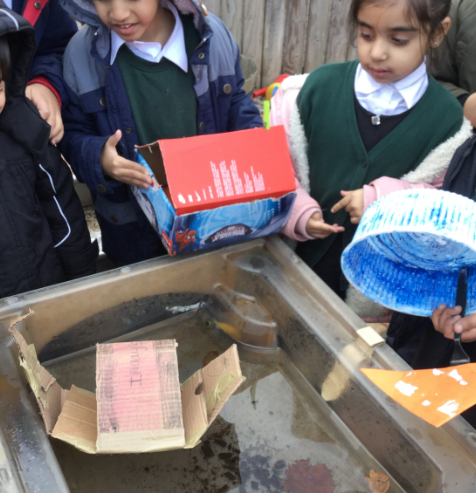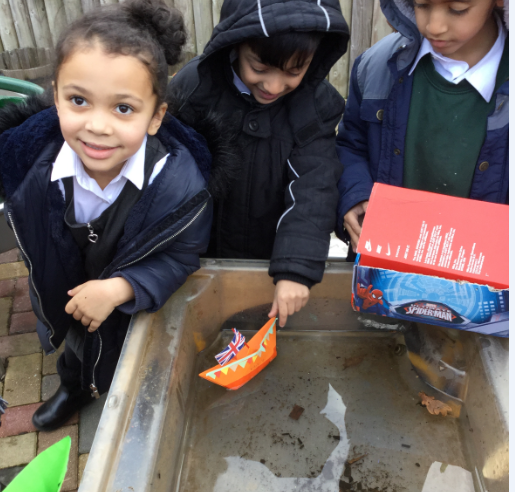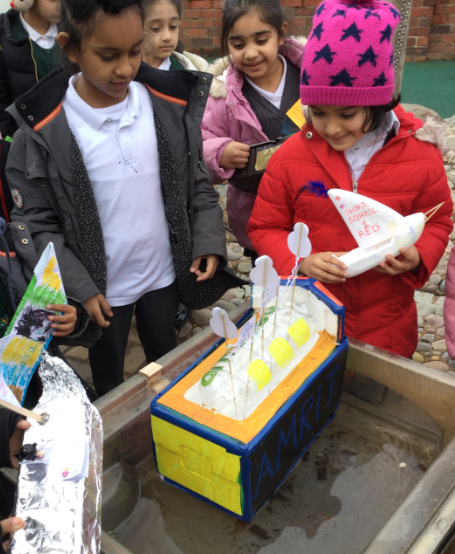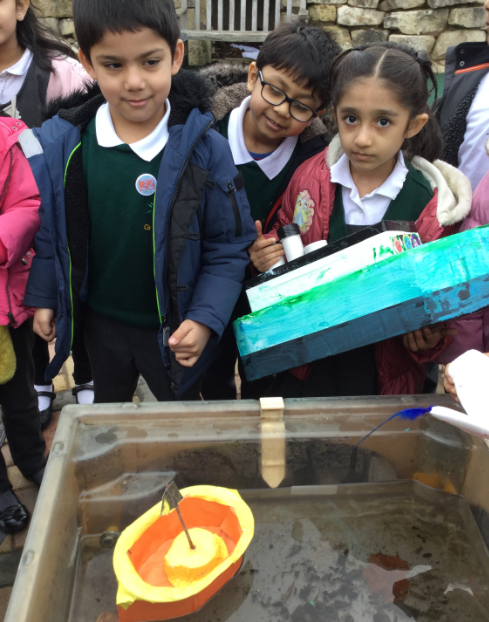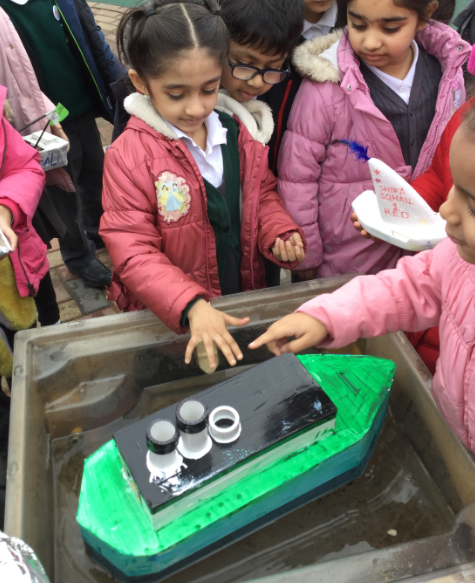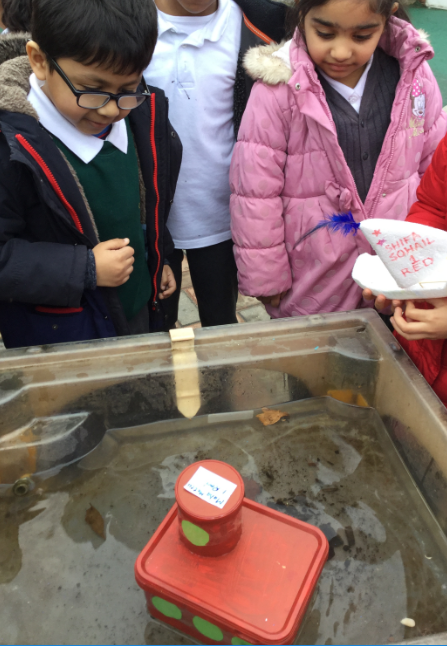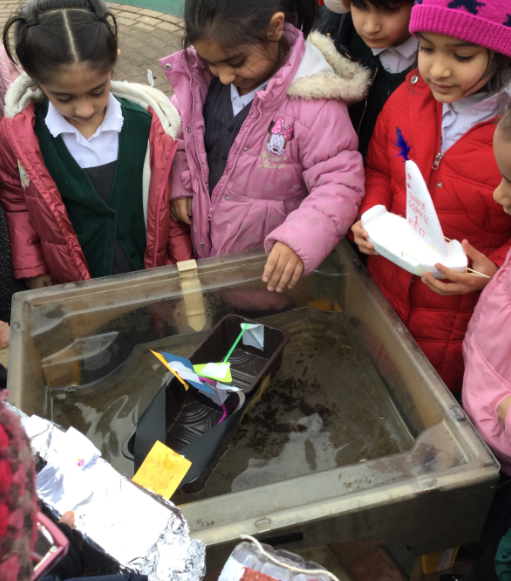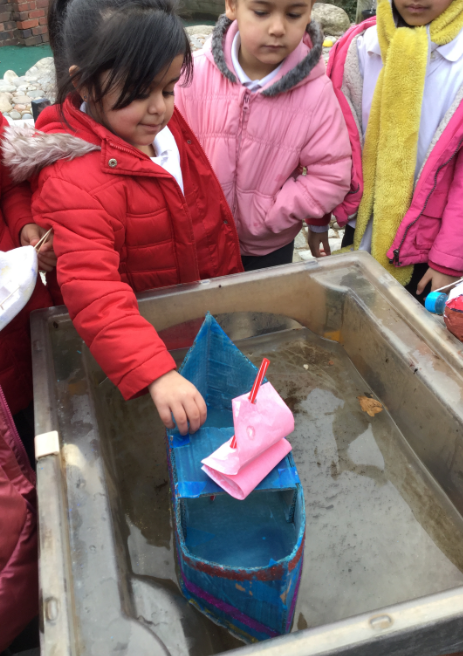 Week 4 - Computing (Making Algorithms)
In our Computing unit, we have been learning about algorithms. The children have been following and creating their own algorithms for the BeeBots.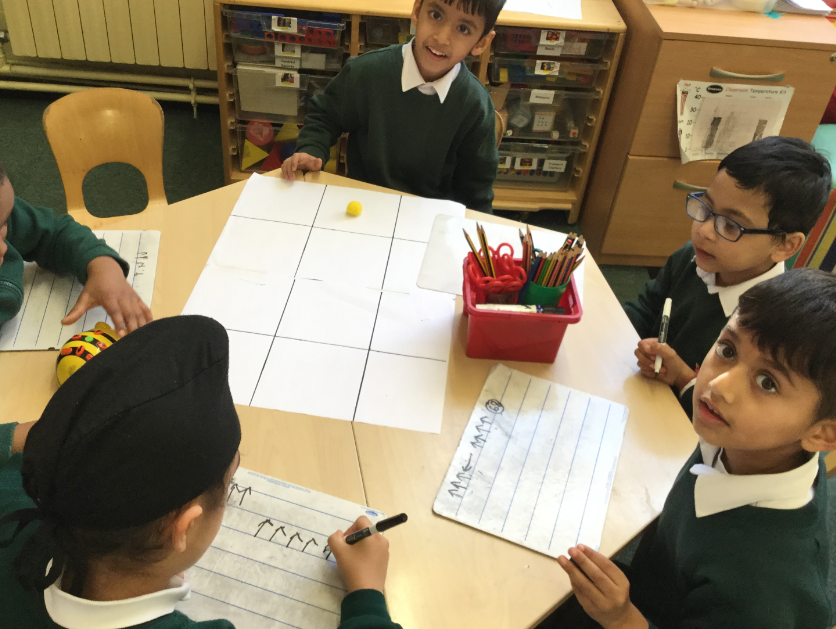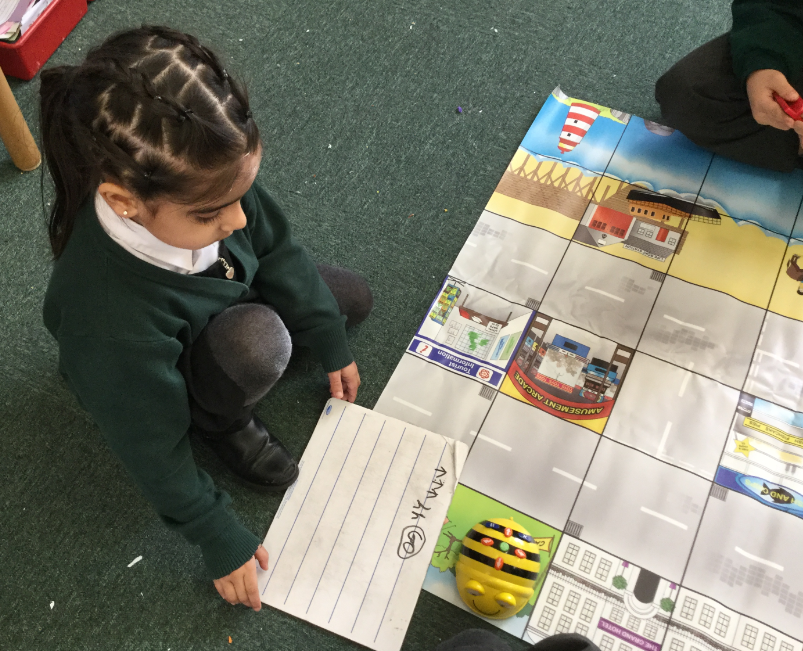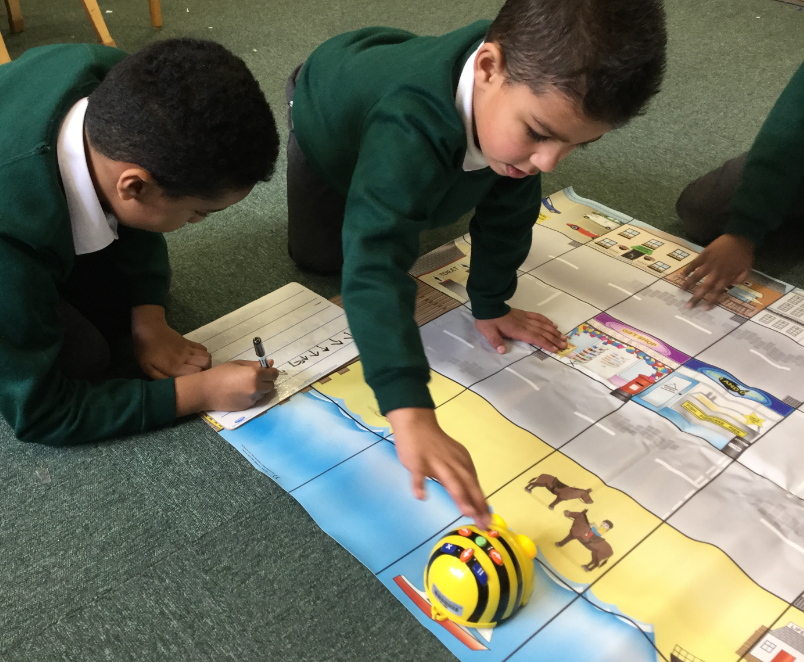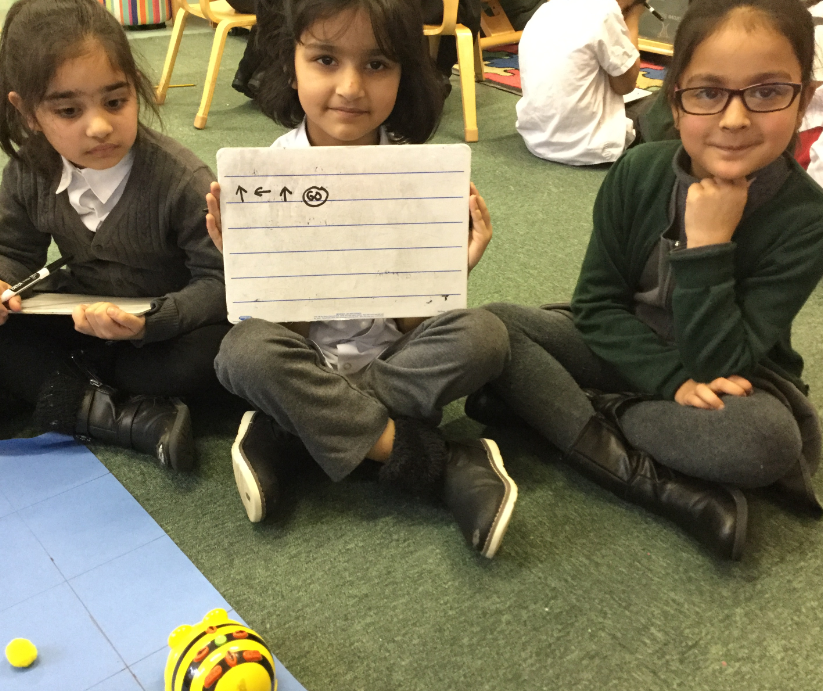 Week 5 - Stickman by Julia Donaldson
After studying our Author of the Half Term - Julia Donaldson, we have been reading Stickman. The children have thoroughly enjoyed it and have produced some wonderful pieces of writing to retell the story in their own words.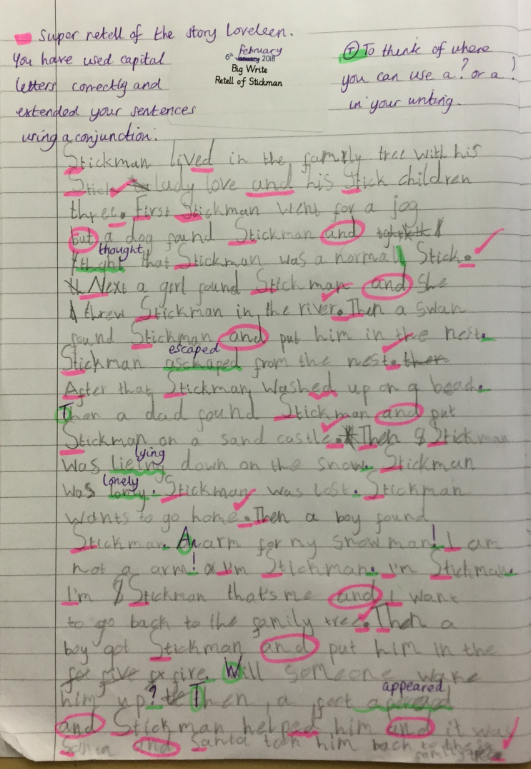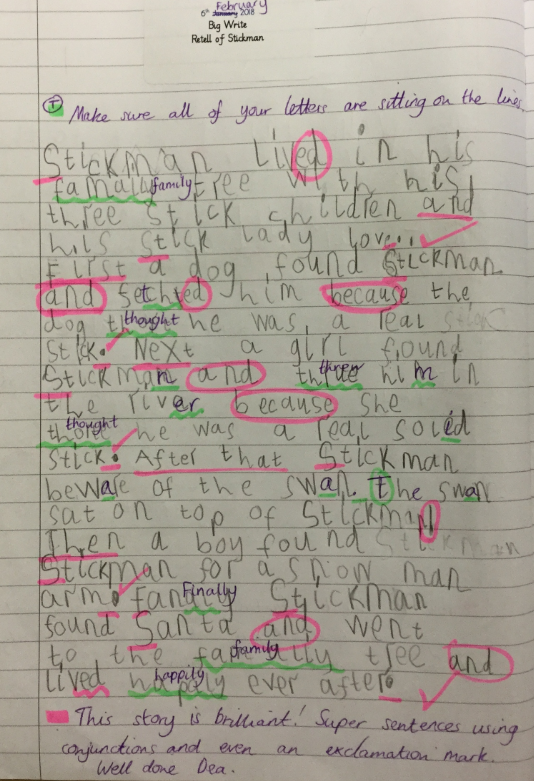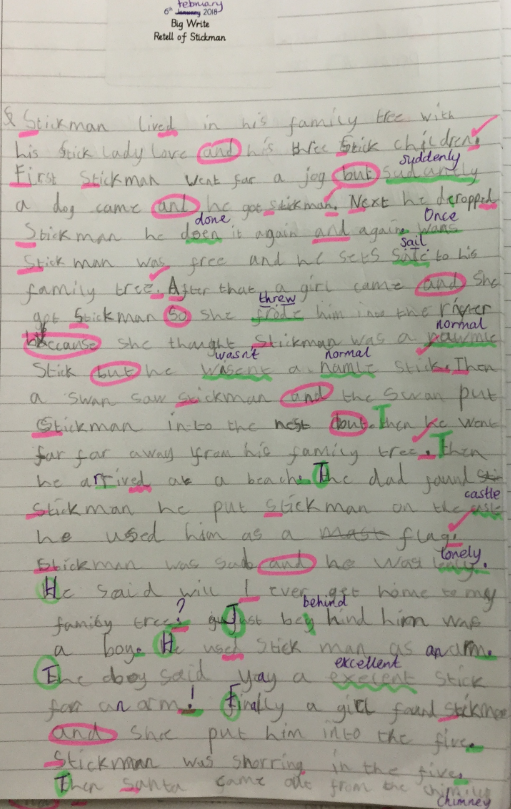 Autumn Term
Visual Literacy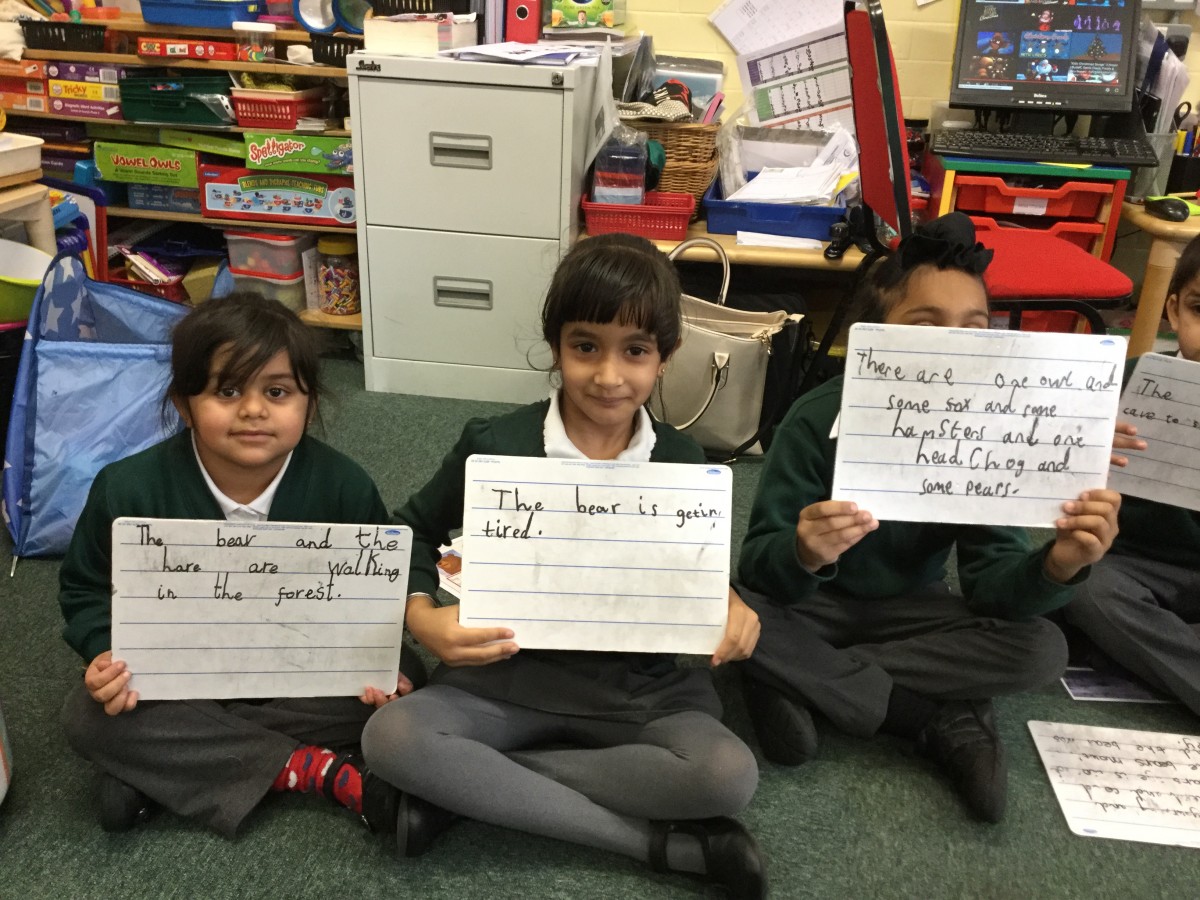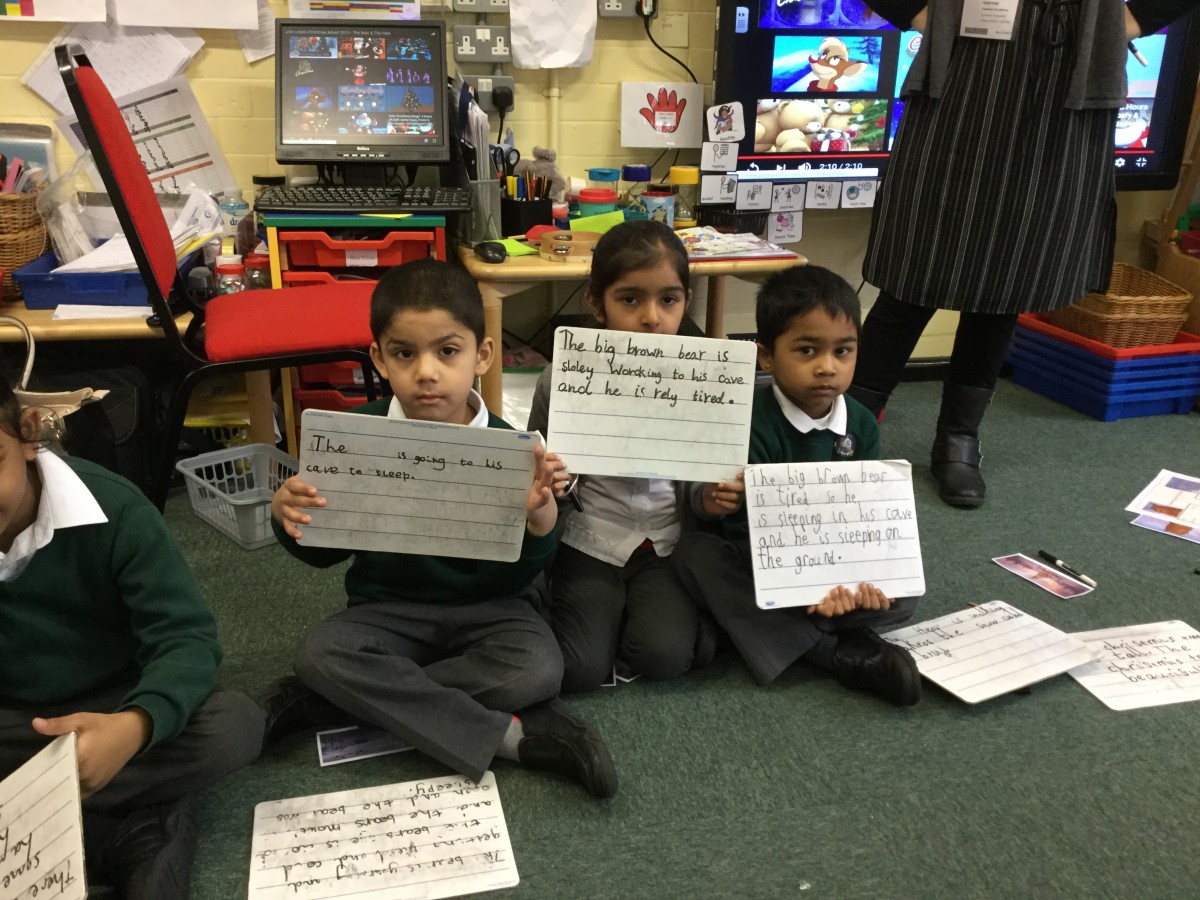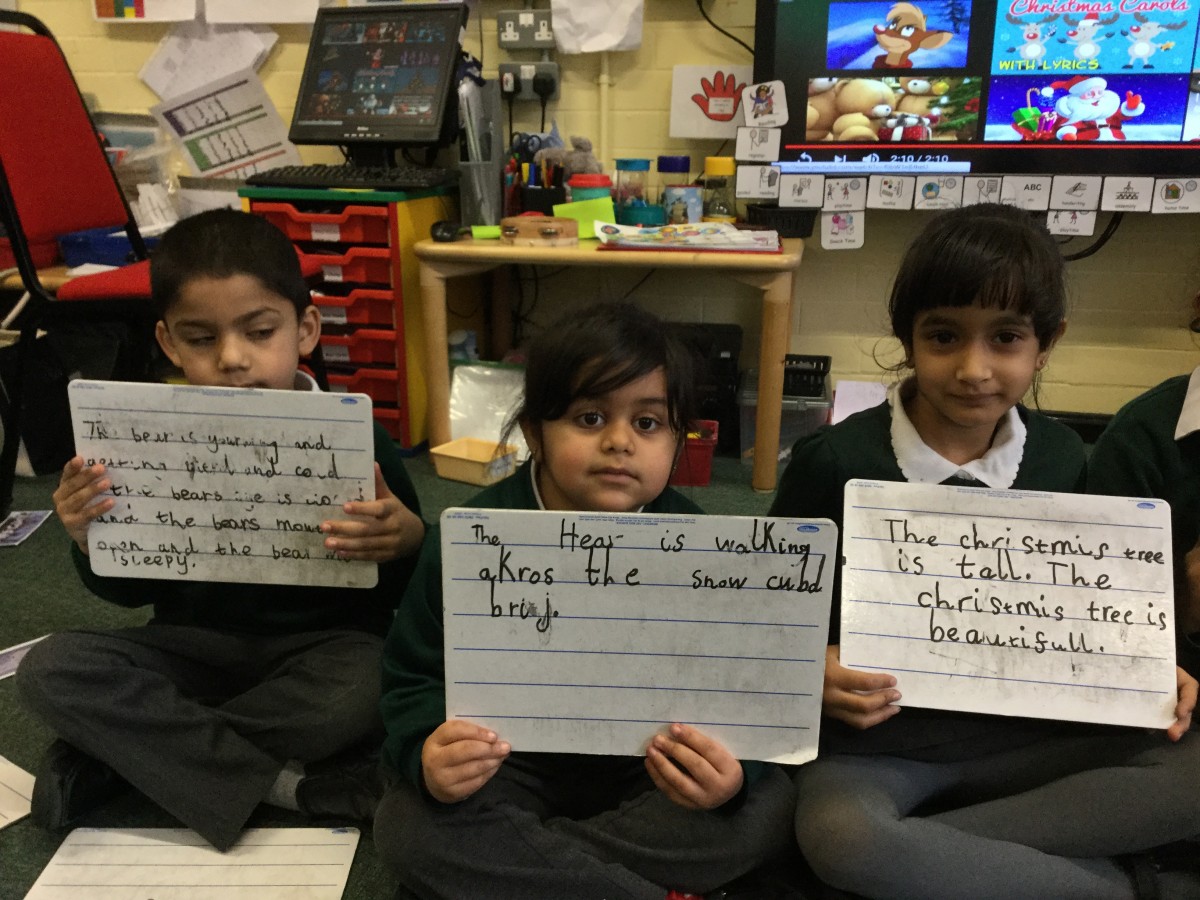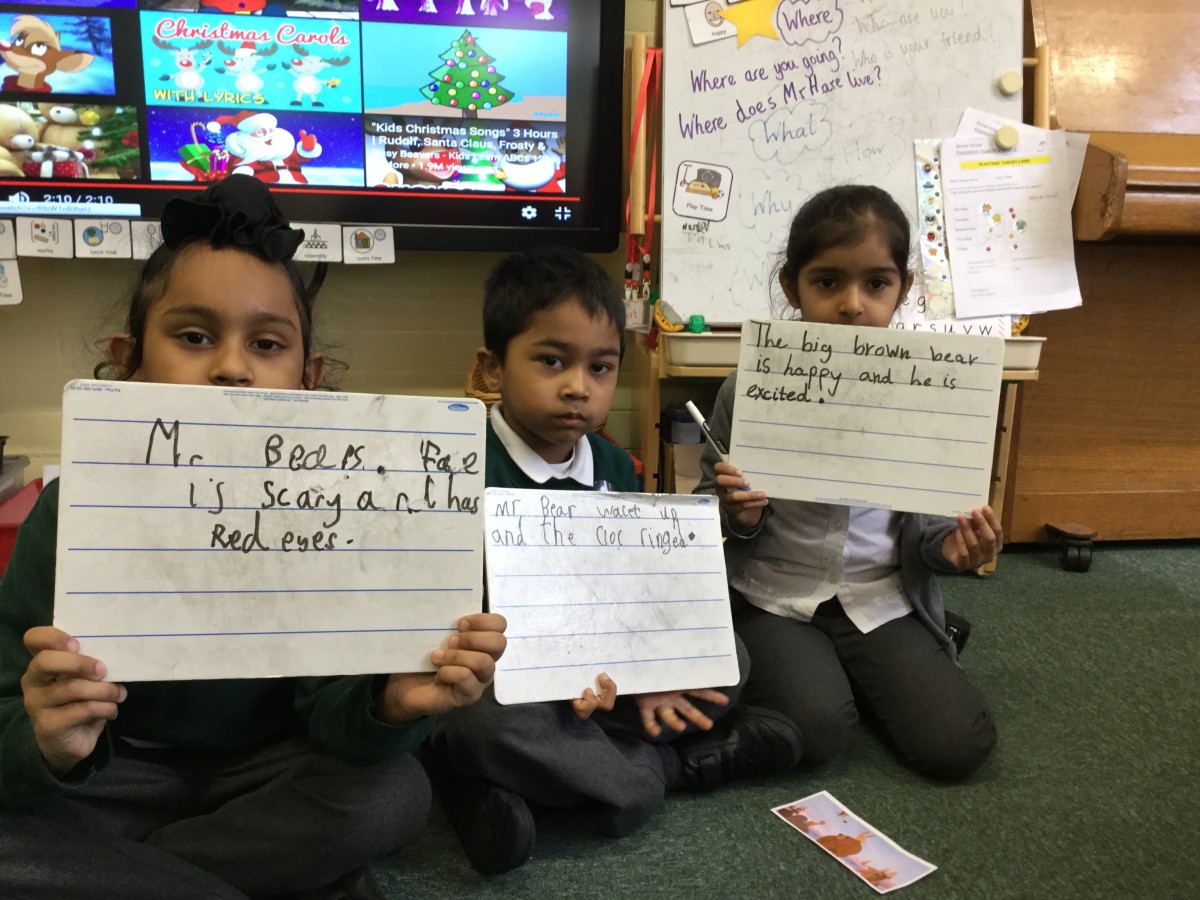 In the lead up to Christmas, during our visual literacy, we have been retelling the story of Bear's First Christmas. The children have sequenced the story and have written some fabulous sentences.
Major Mustard Visit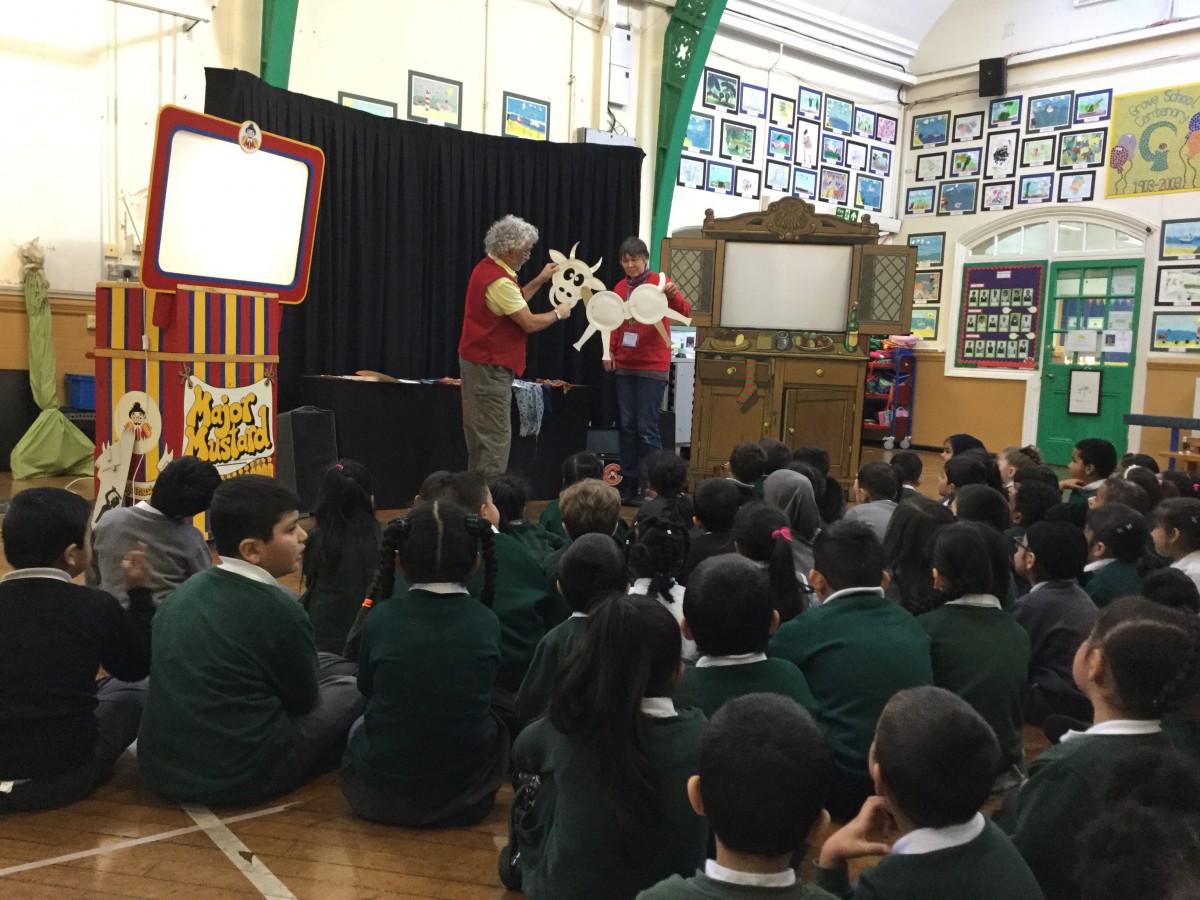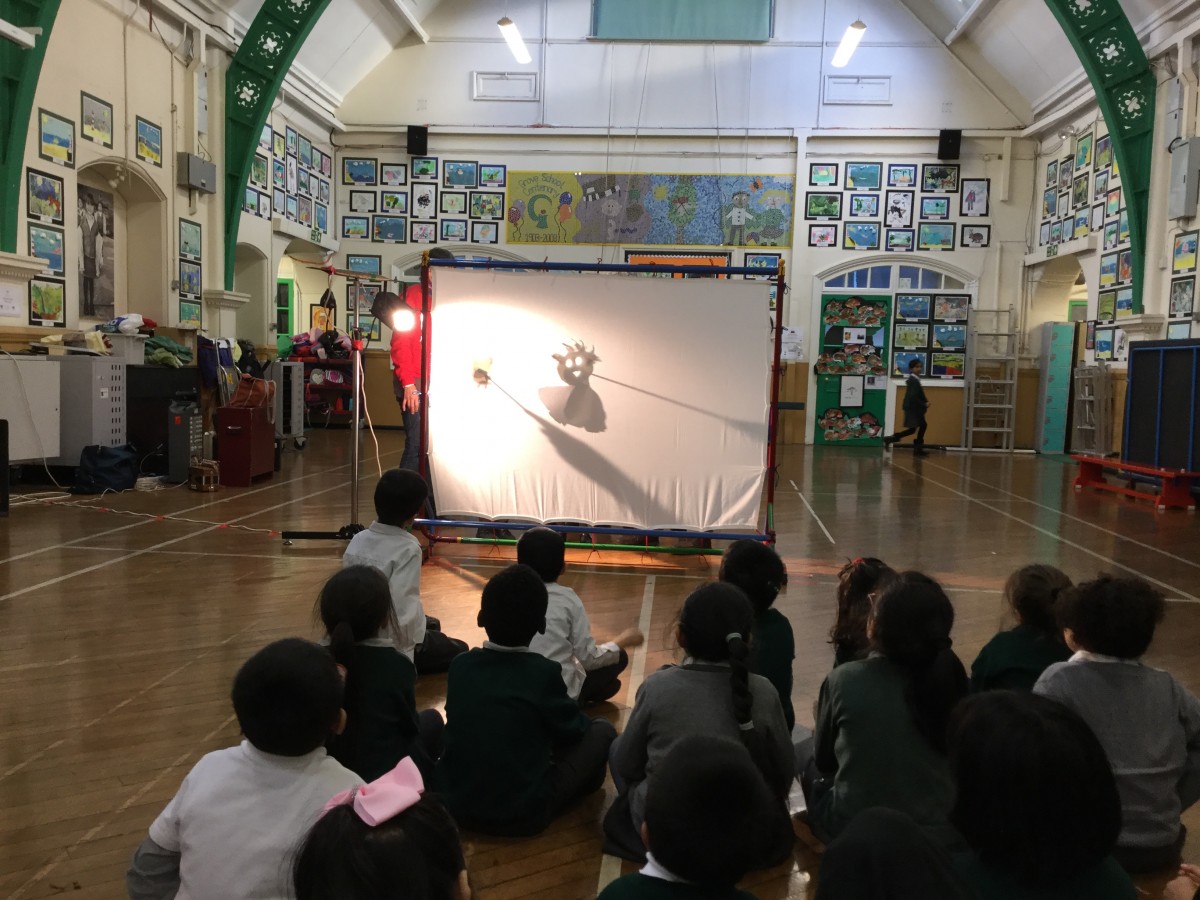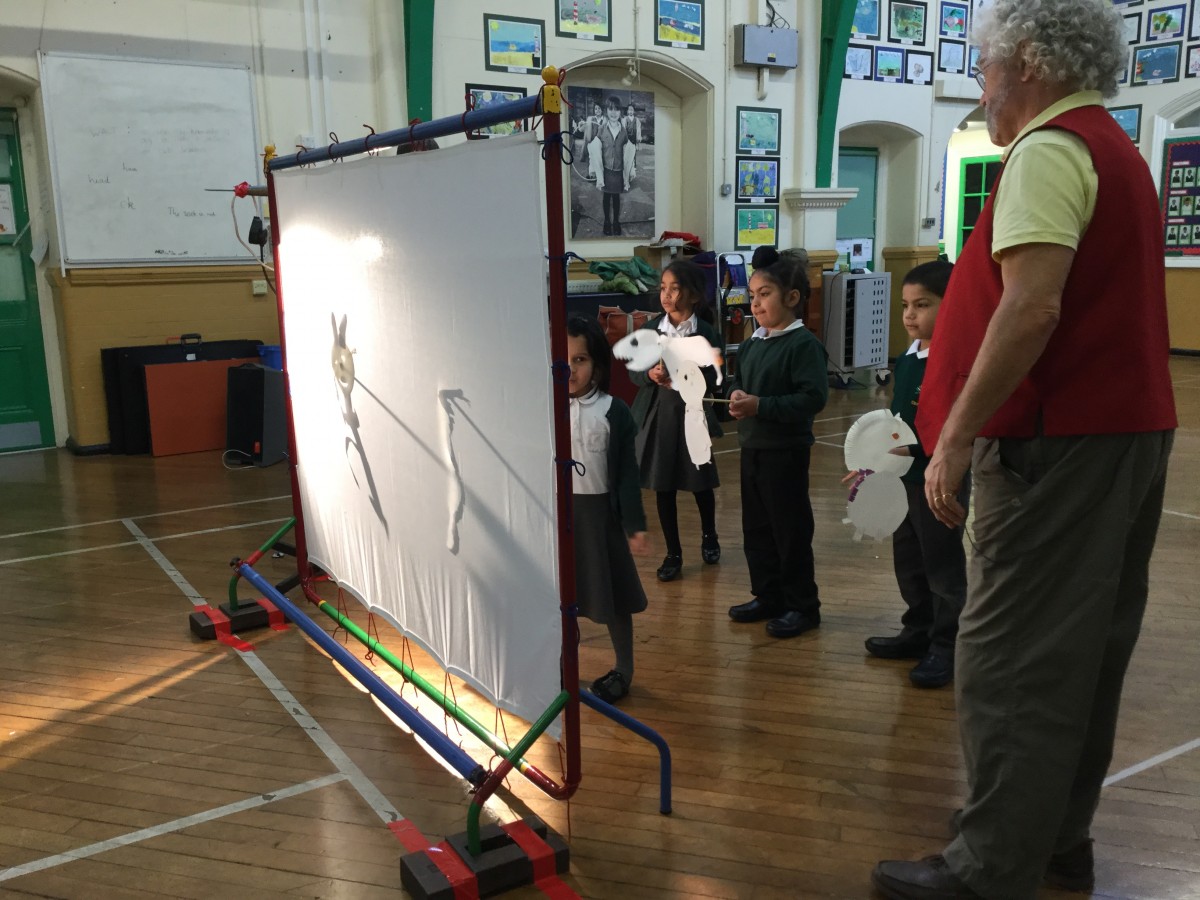 We had a visit from Major Mustard during our study on Light. He performed a puppet show with lots of singing. Then we made our own shadow puppets for the Gruffalo story.

In Maths this term, we have covered: place value, addition and subtraction. In place value, the children have worked really hard to order numbers up to 100.

After our class teddy bears went missing, the children wrote letters to the Teddy Robber asking him to return them in Literacy.

In Guided Reading, children have been working really hard to develop their reading comprehension skills.

This week the children have thoroughly enjoyed following instructions to make a clay diva lamp, in preparation for our Diwali Assembly. The above piece of work is independent writing following the practical activity.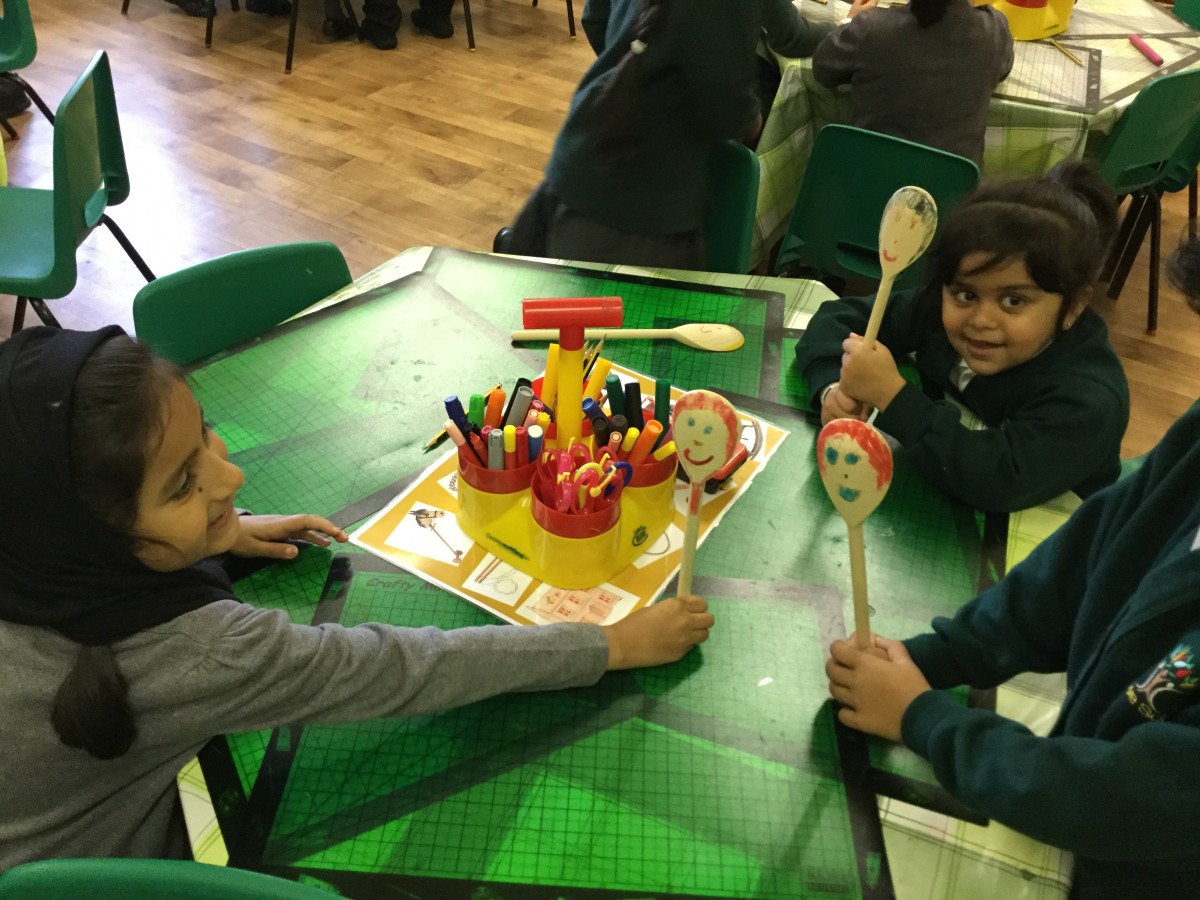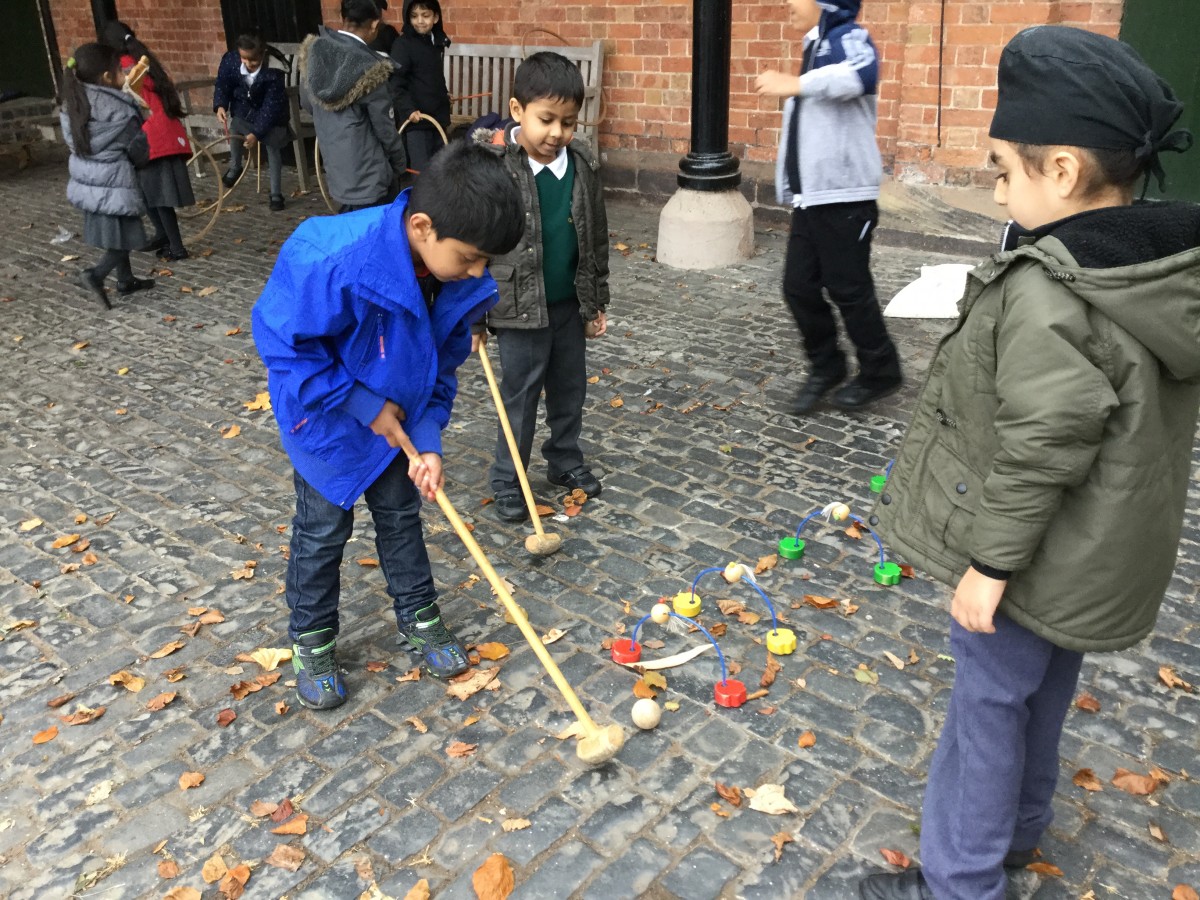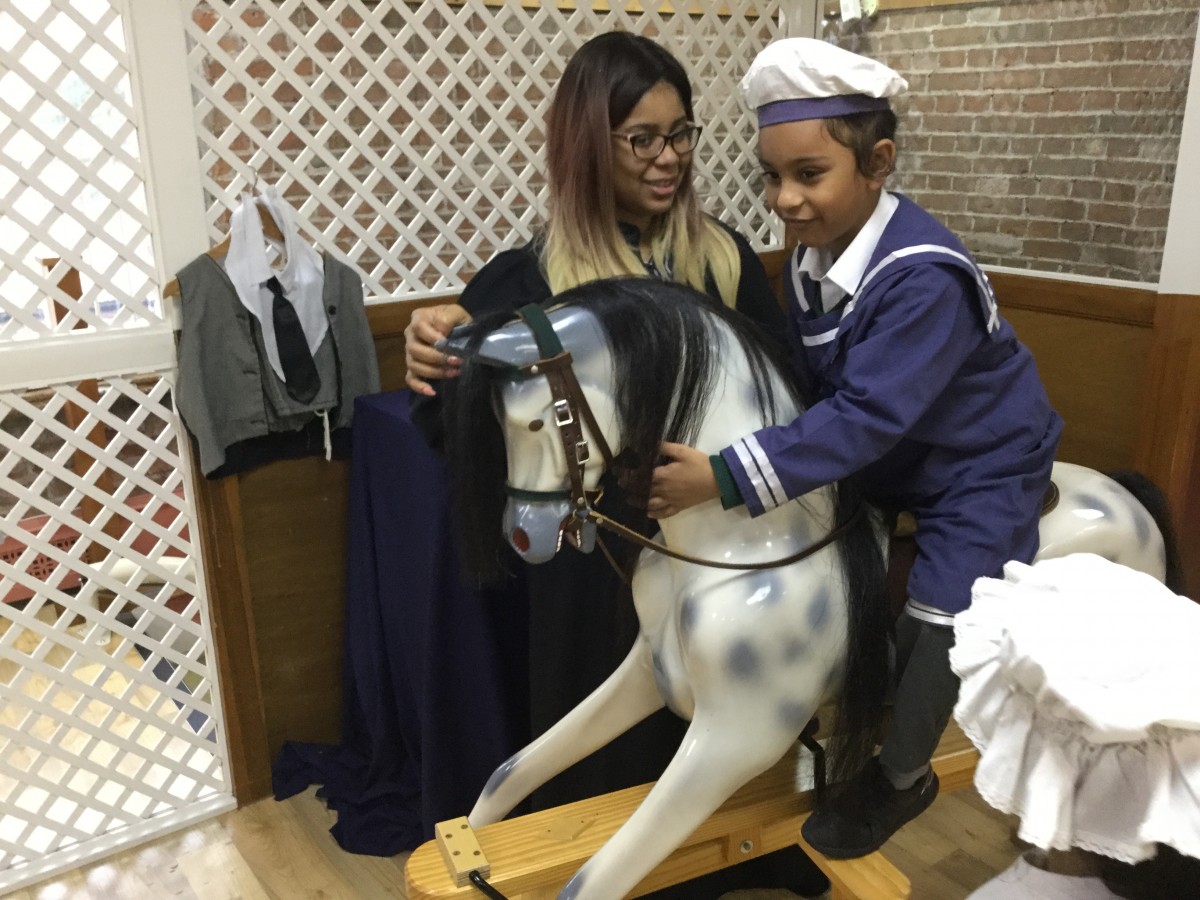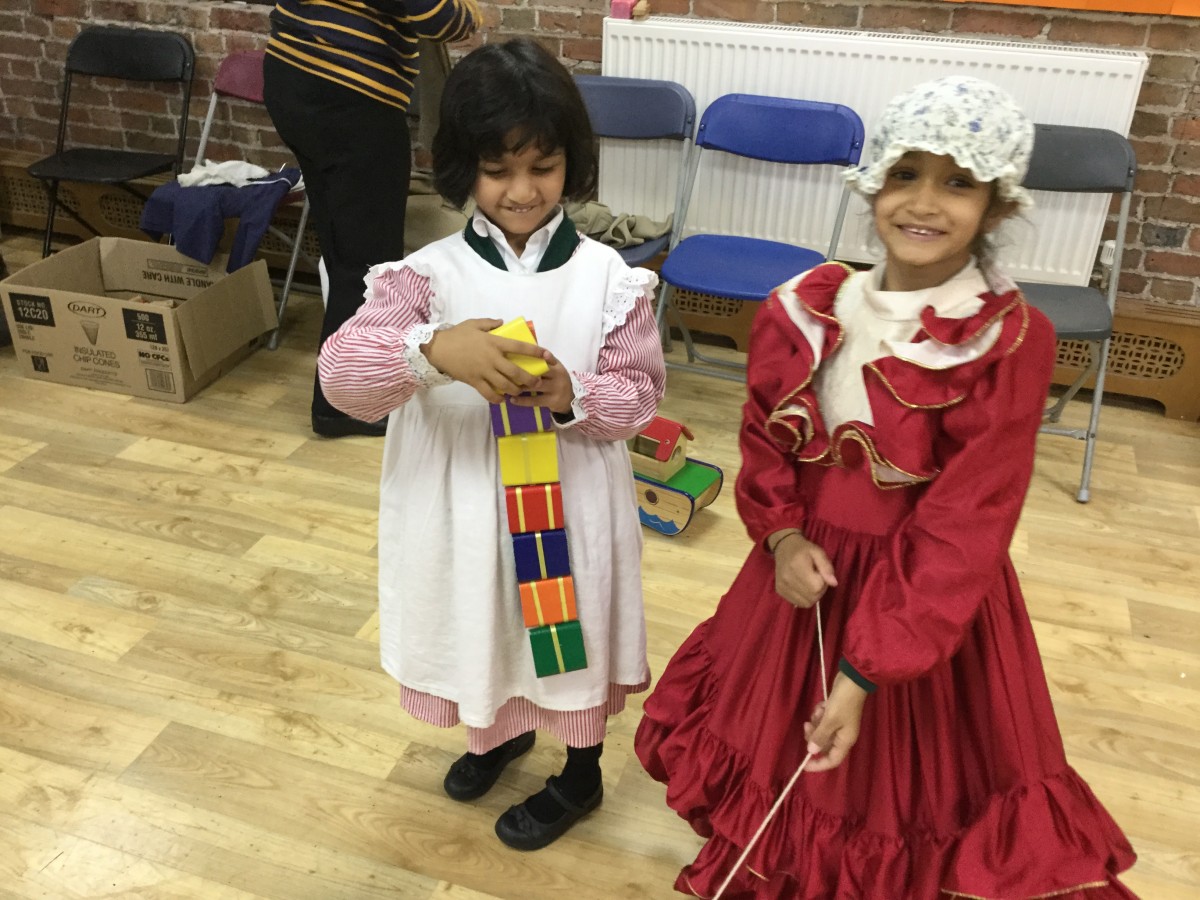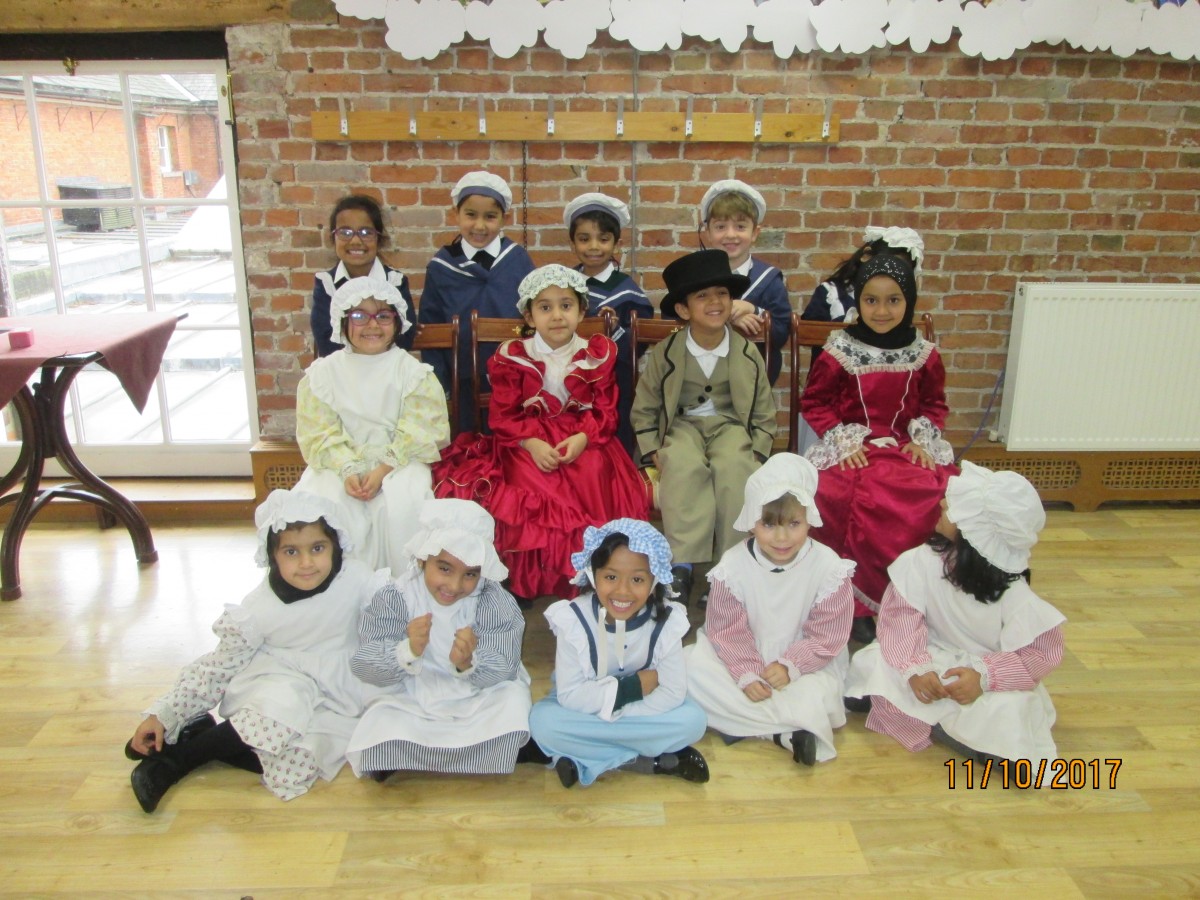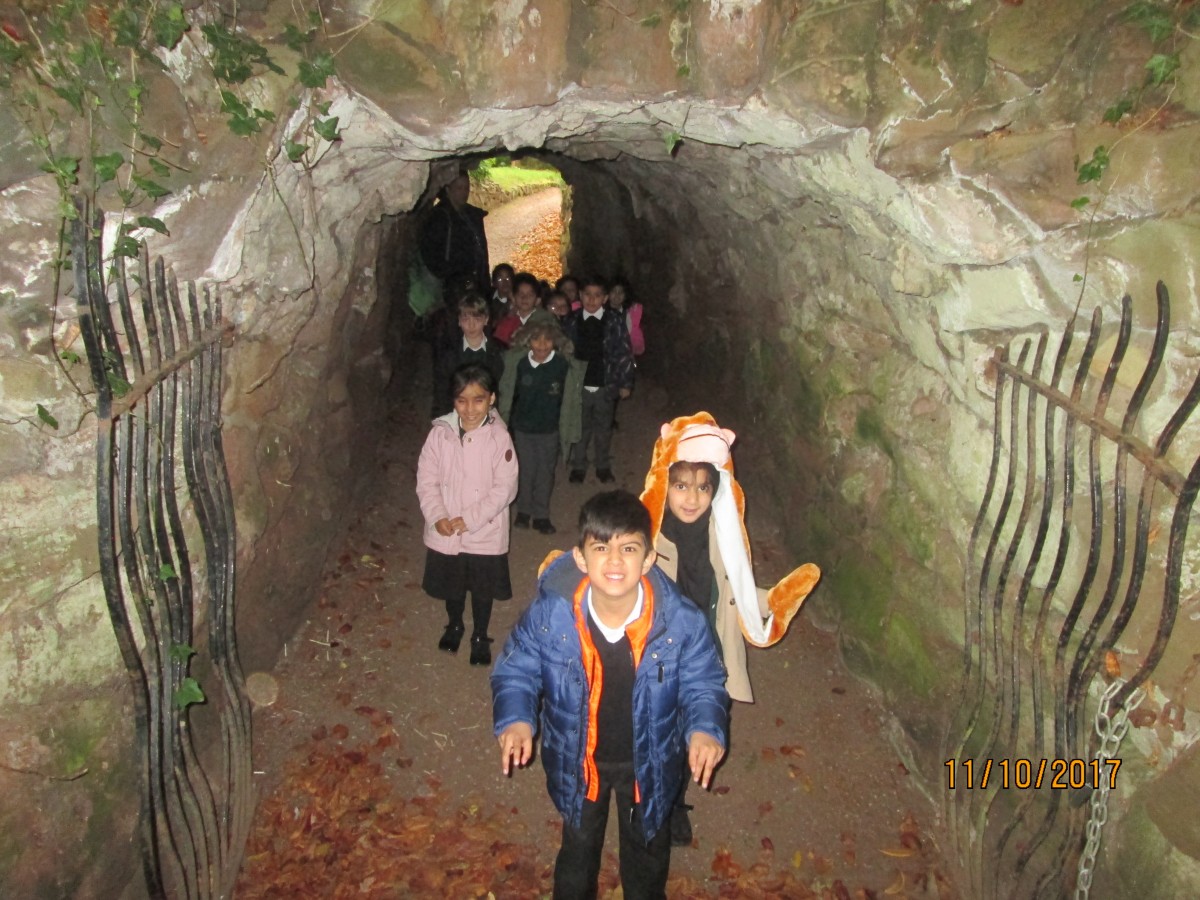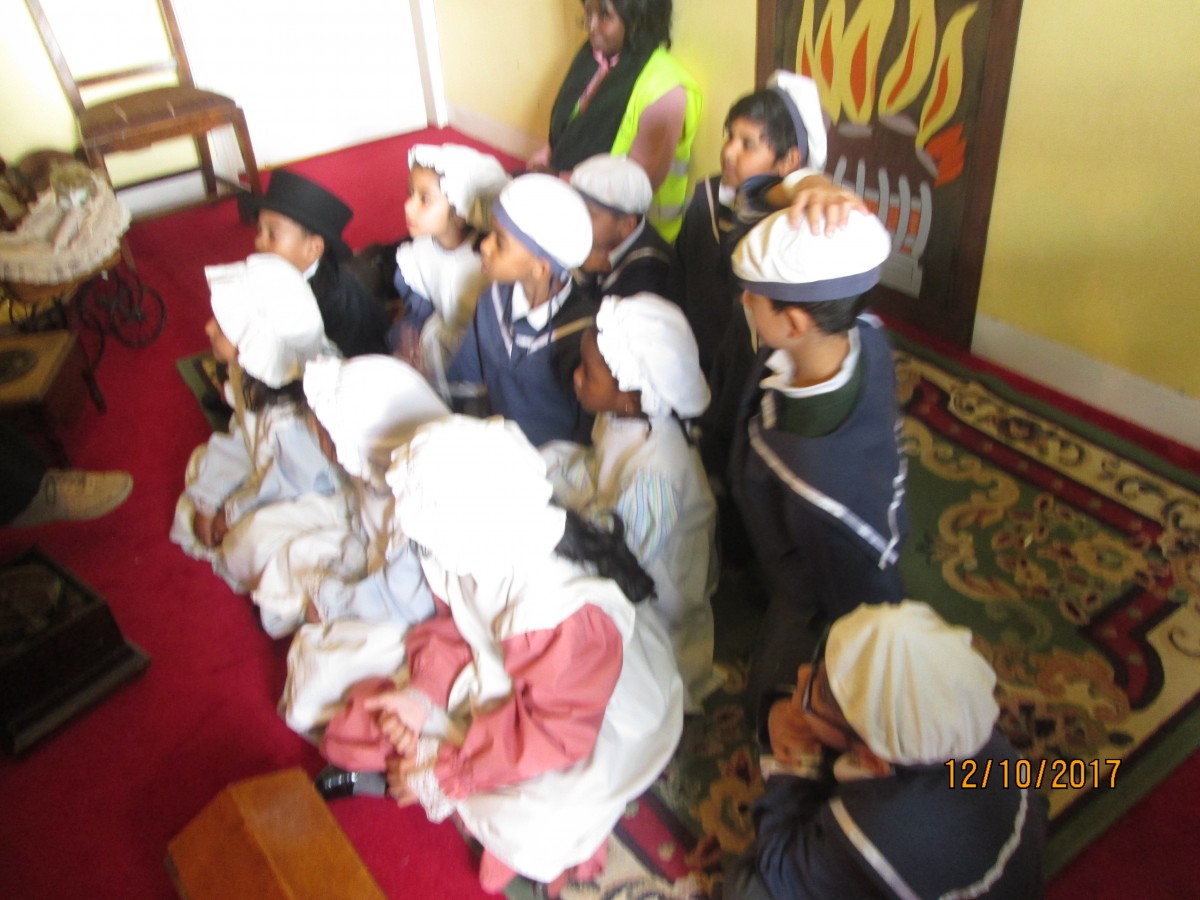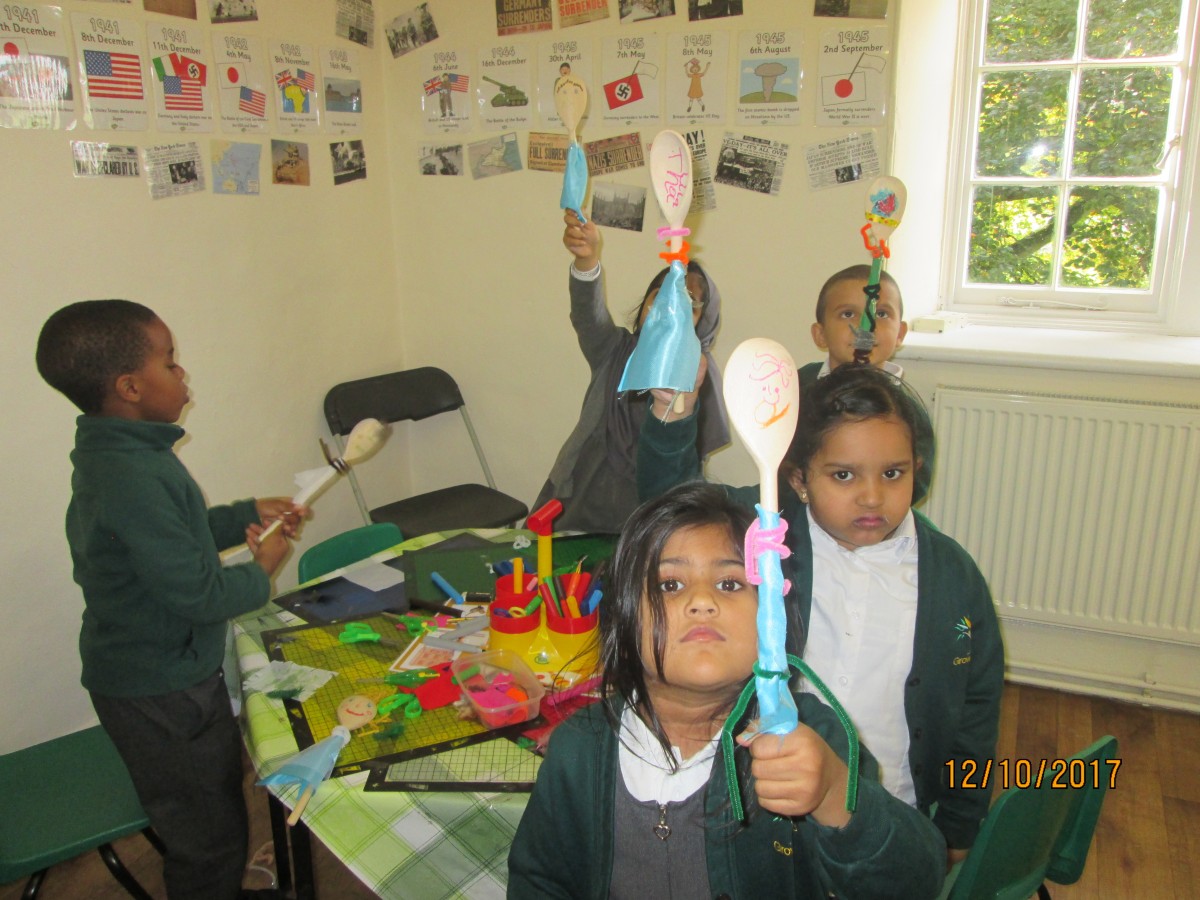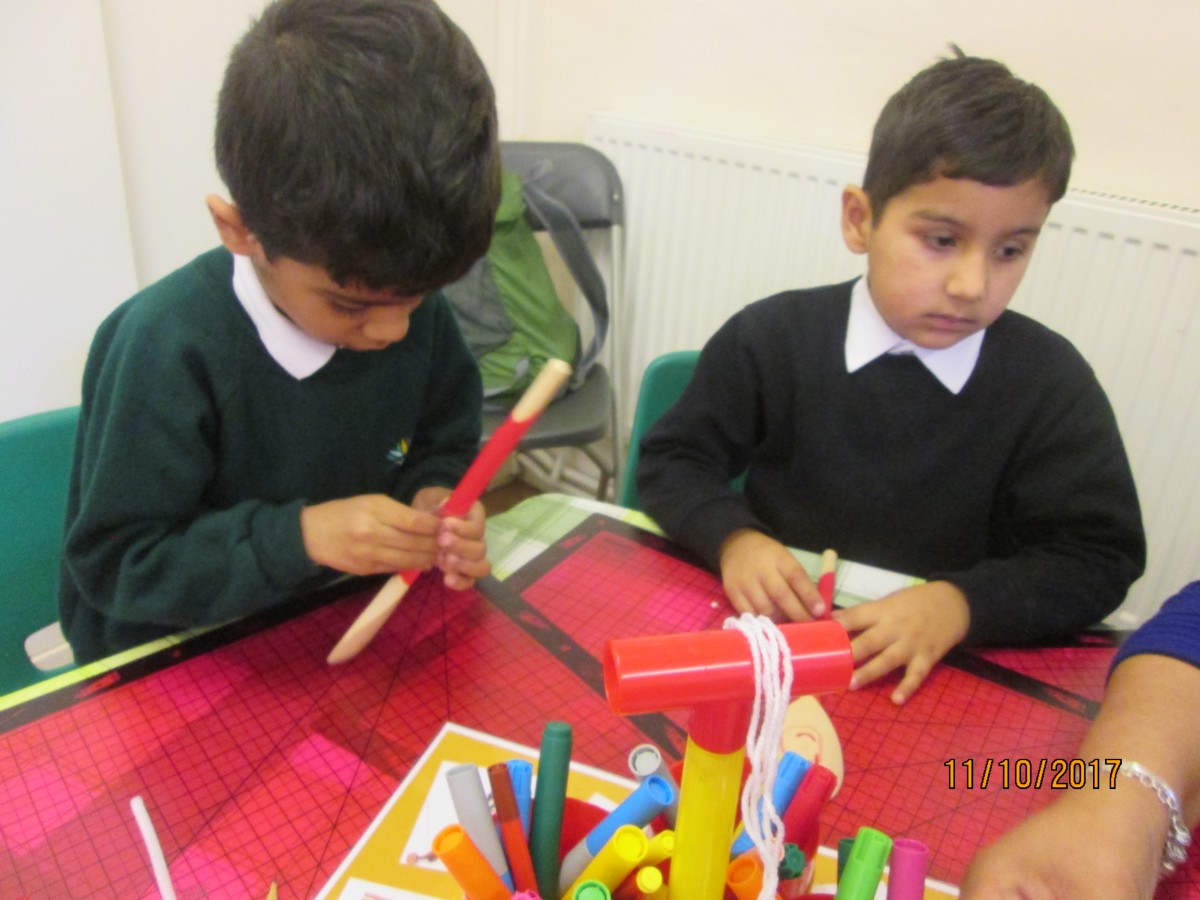 As part of our topic - Toys from the past, Year 1 visited Weston Park to see what it was like for Victorian children; they played with old toys, dressed up, looked at a Victorian nursery/playroom, and made their own wooden spoon puppets.