Year 1
On Tuesday 17th December we held the official opening of our sports hall. Governors, neighbours and parents were all invited to see our brand new sports hall. Each year group produced a display showcasing their amazing curriculum work and students from each year group were on hand to talk about their work and answer any questions. Here are some photos of the year 1 display.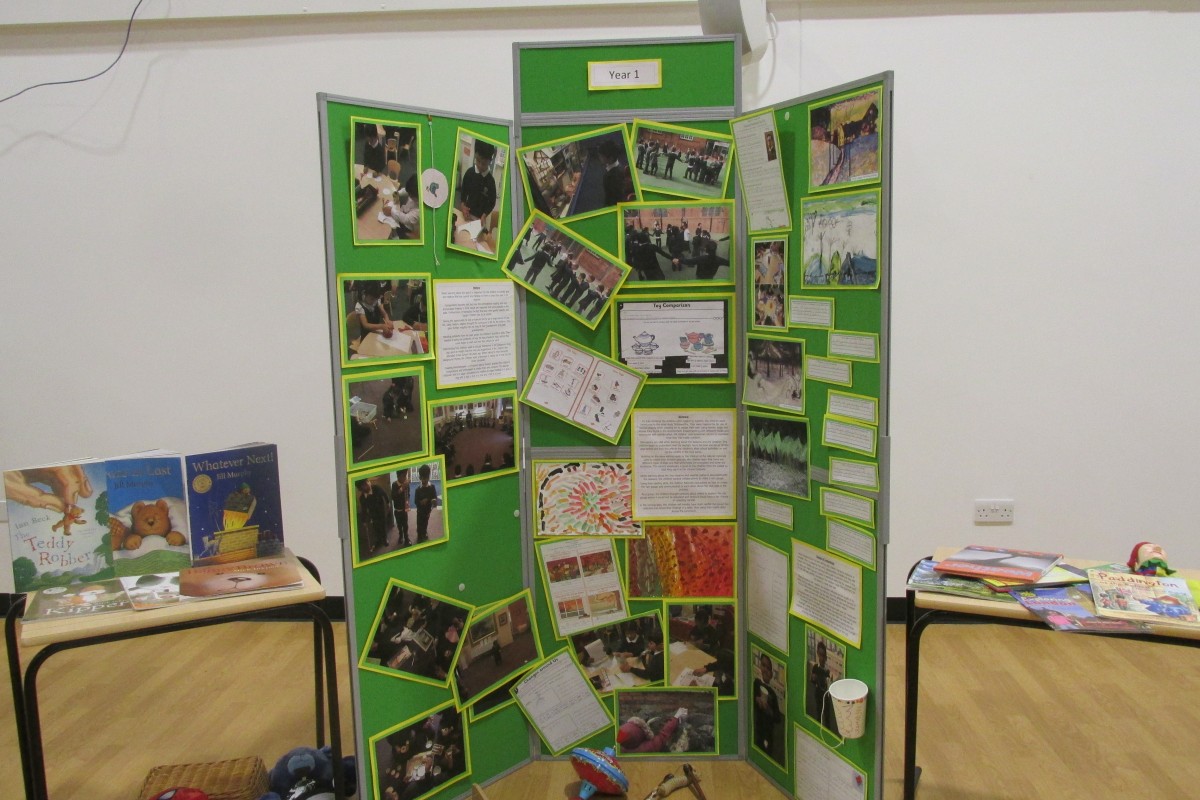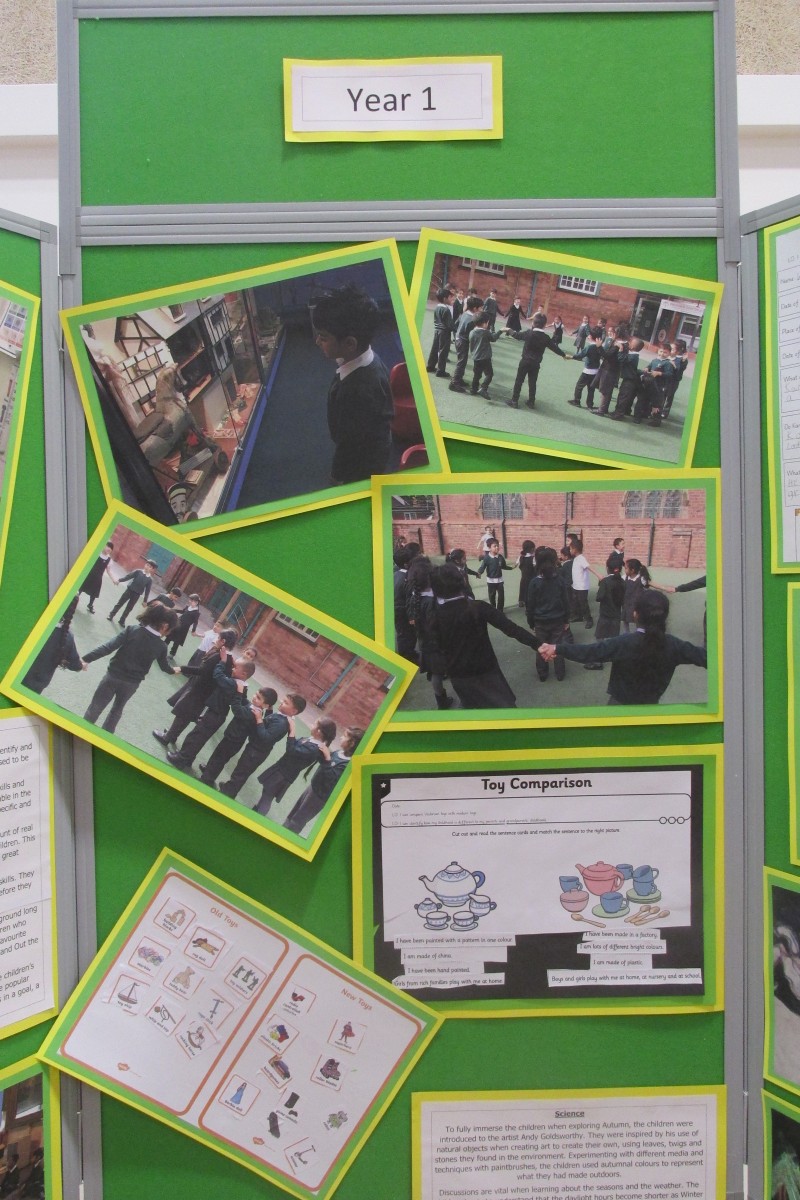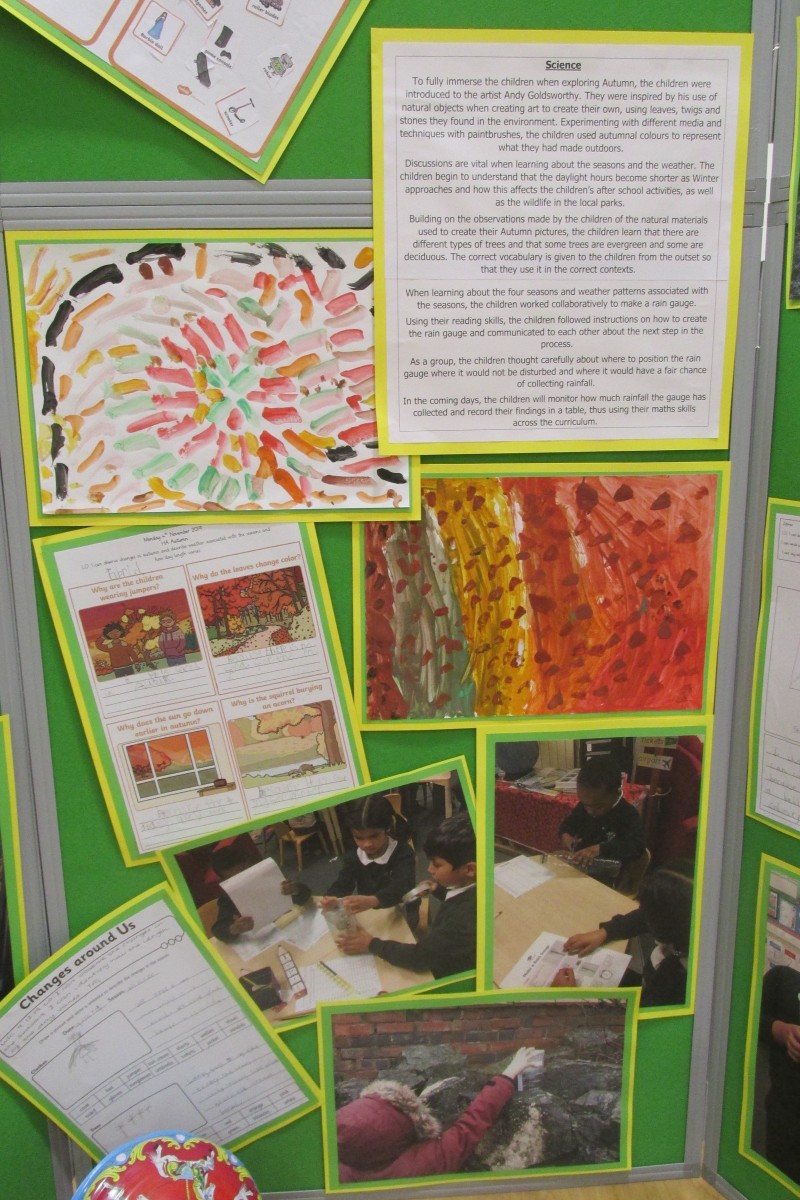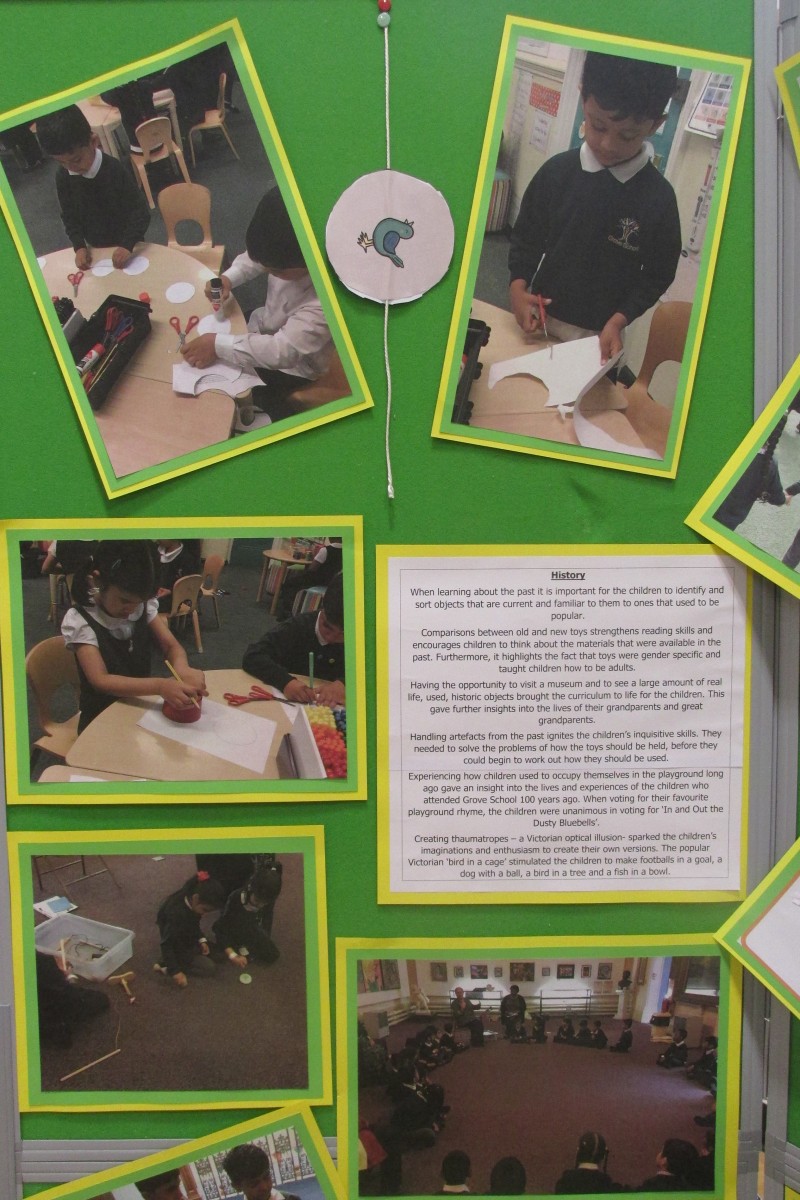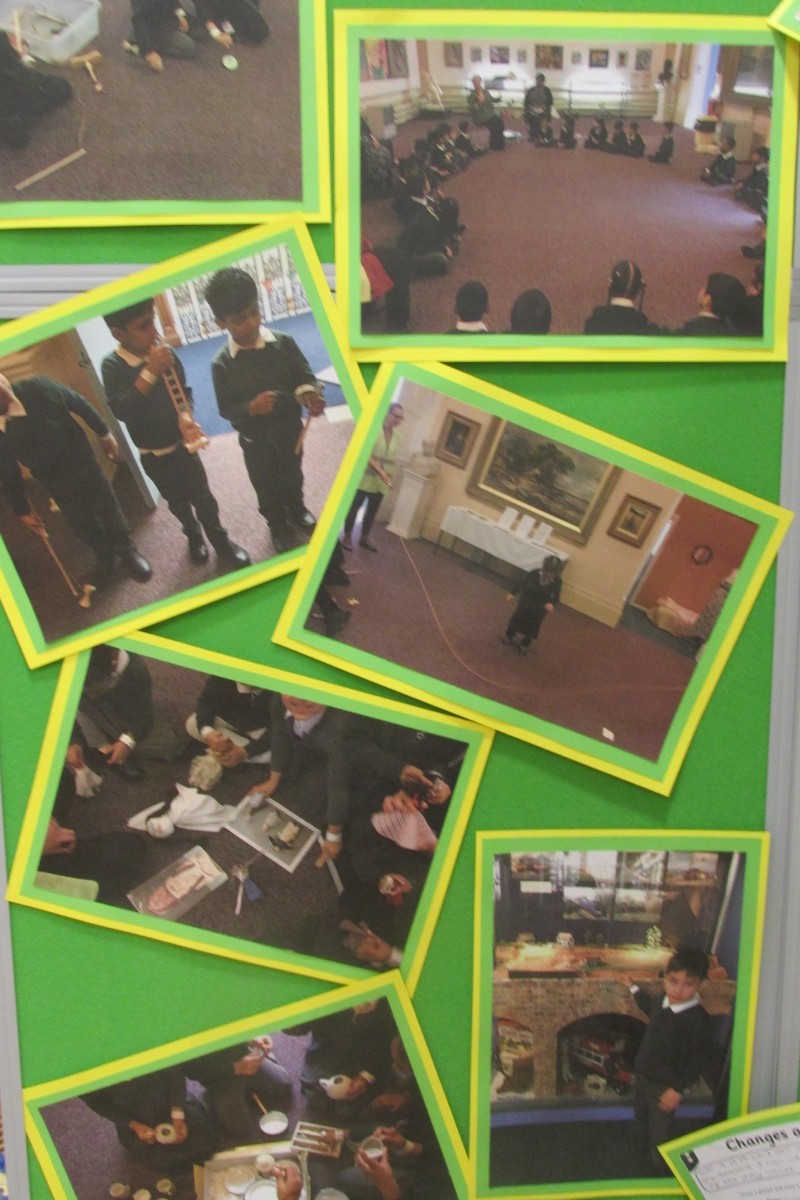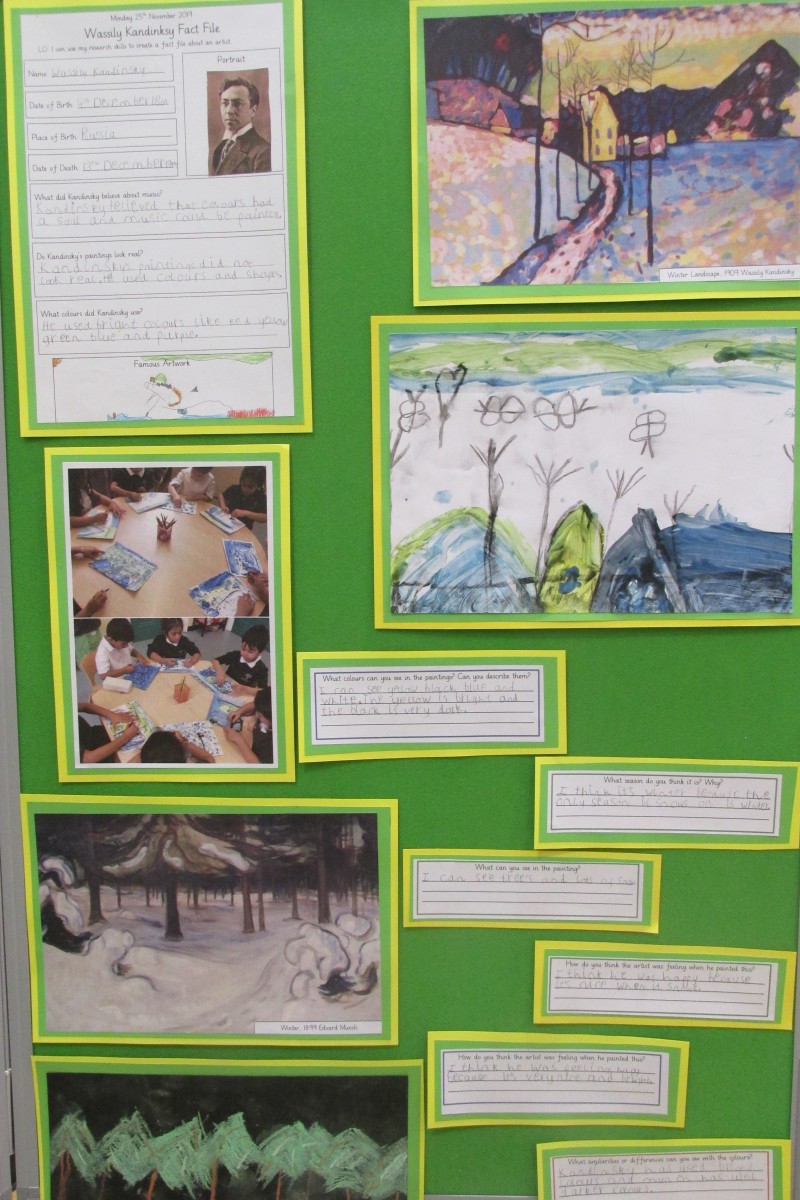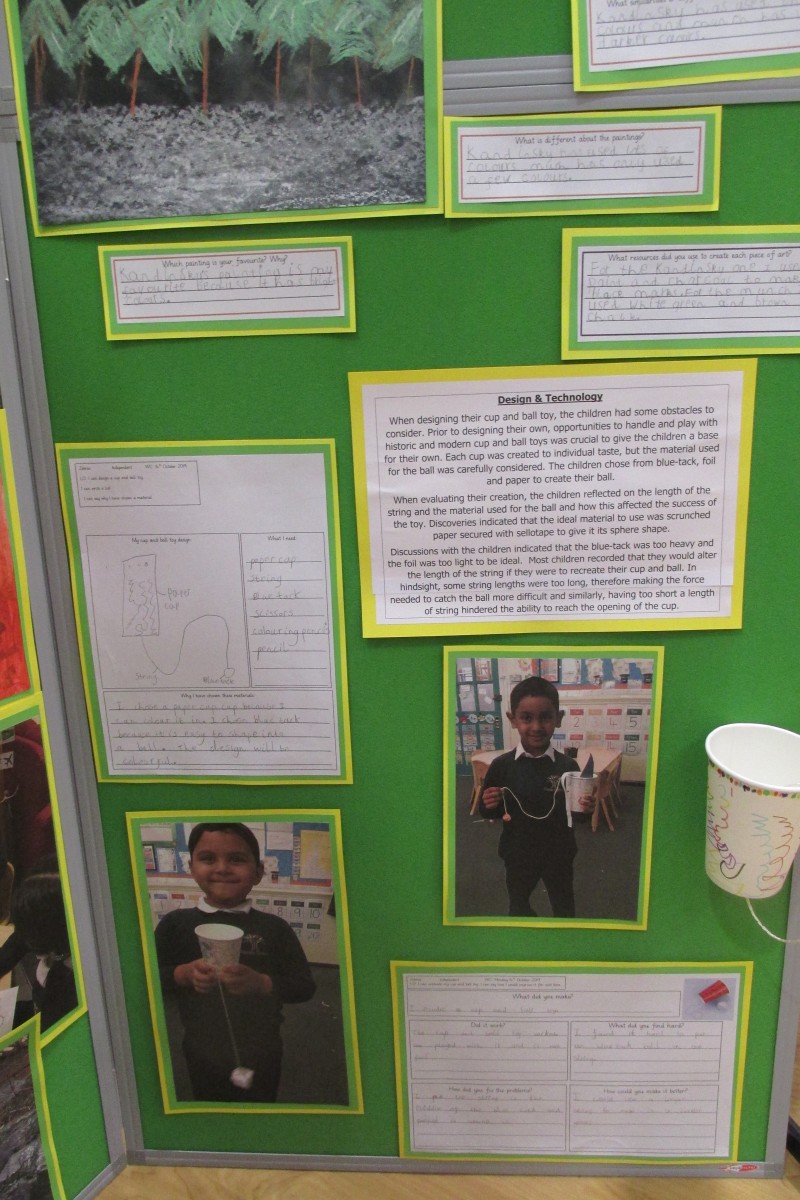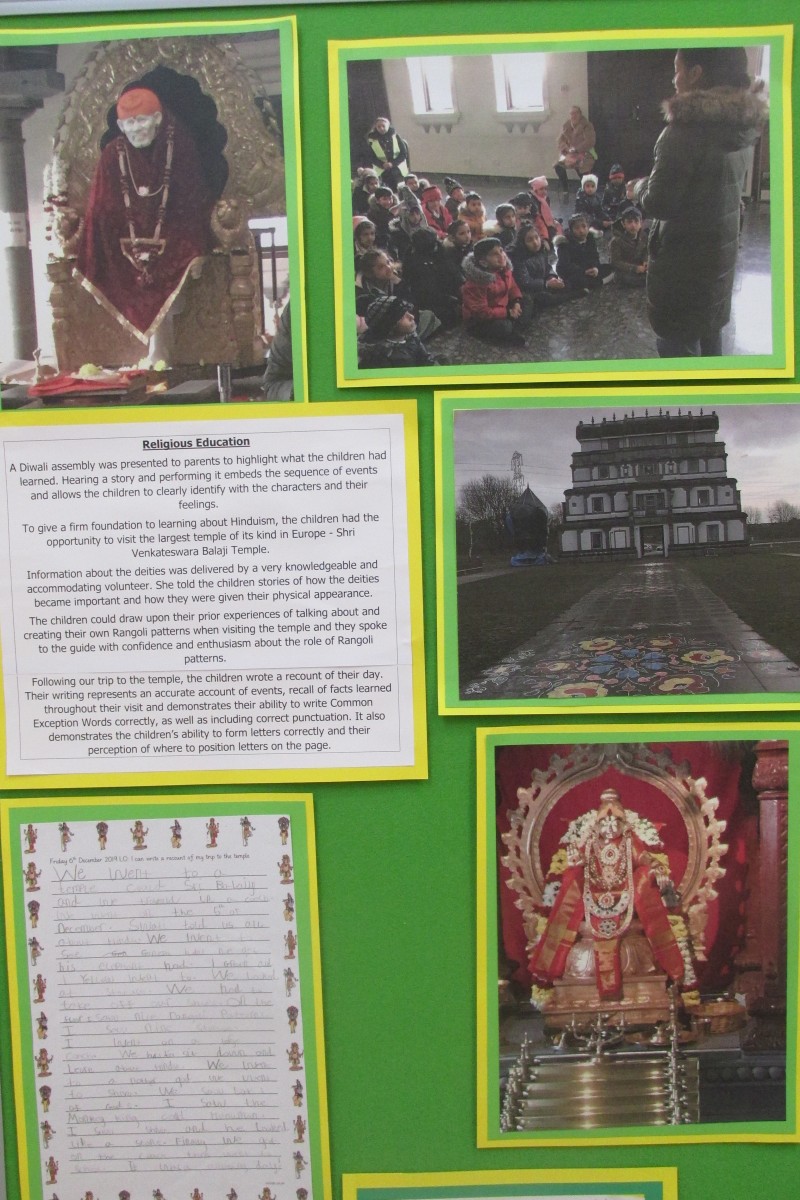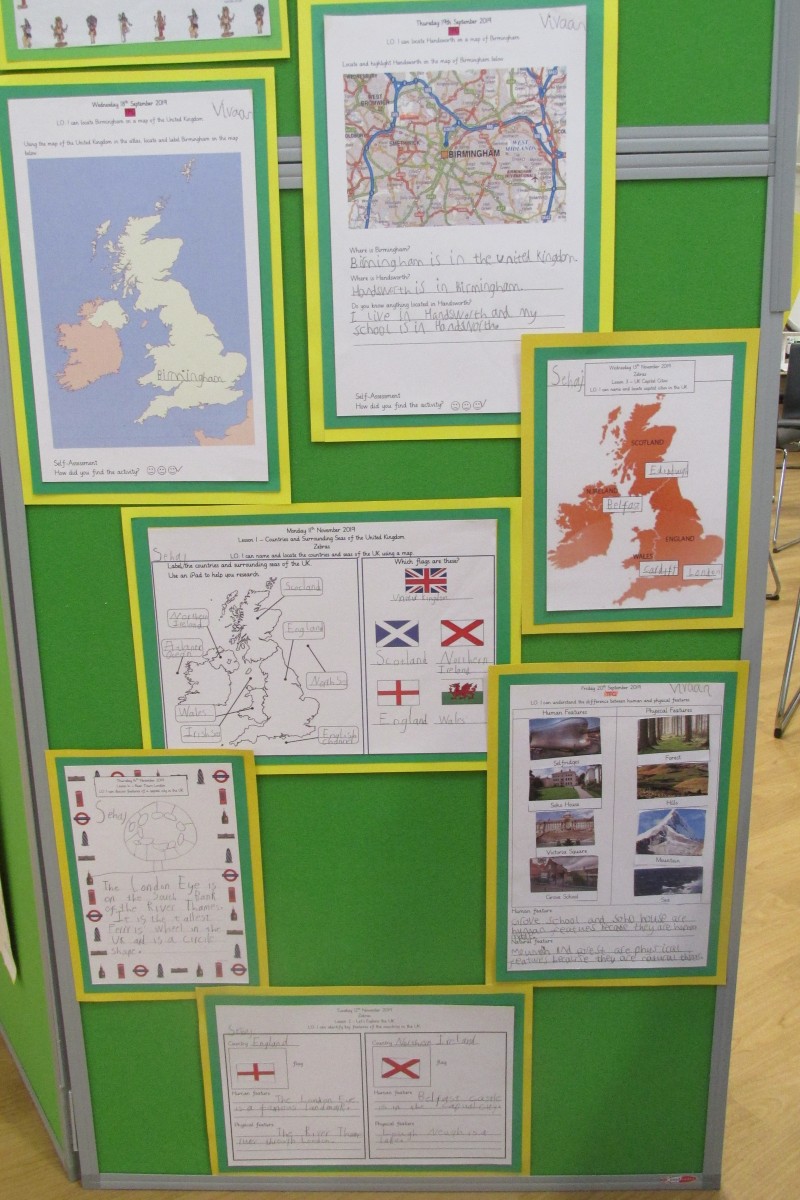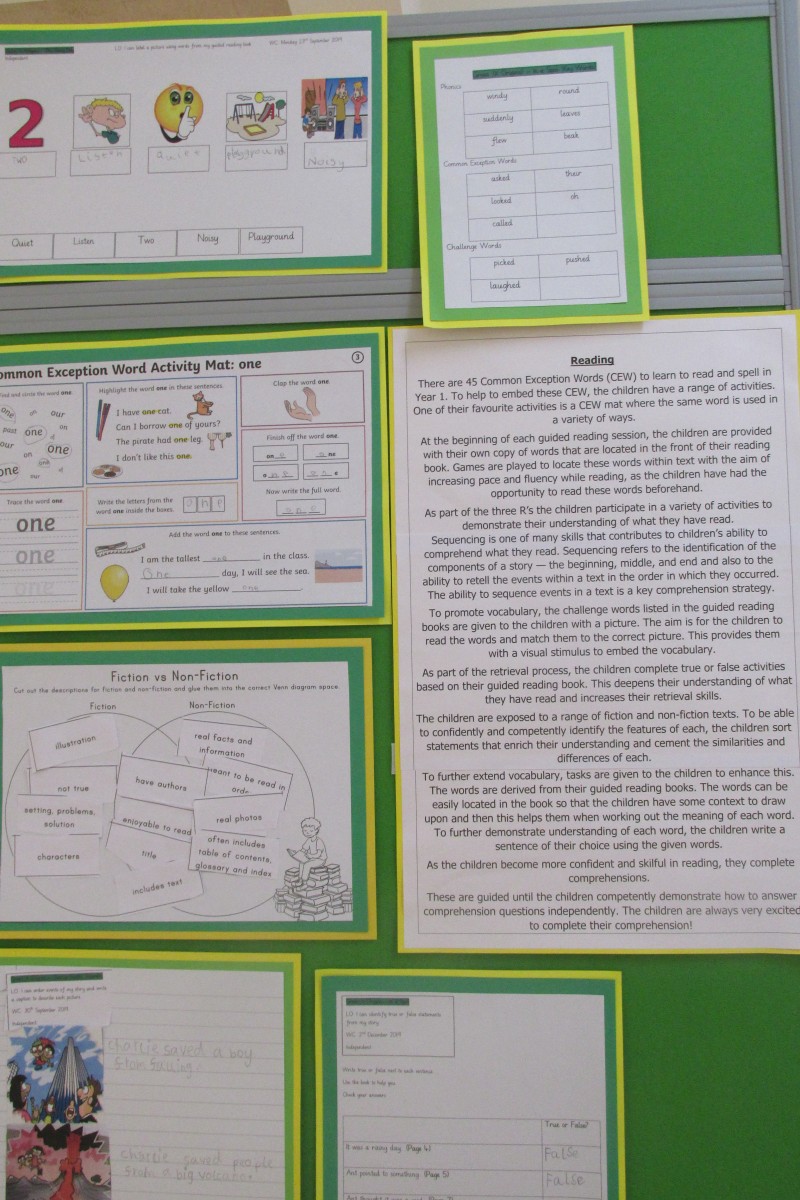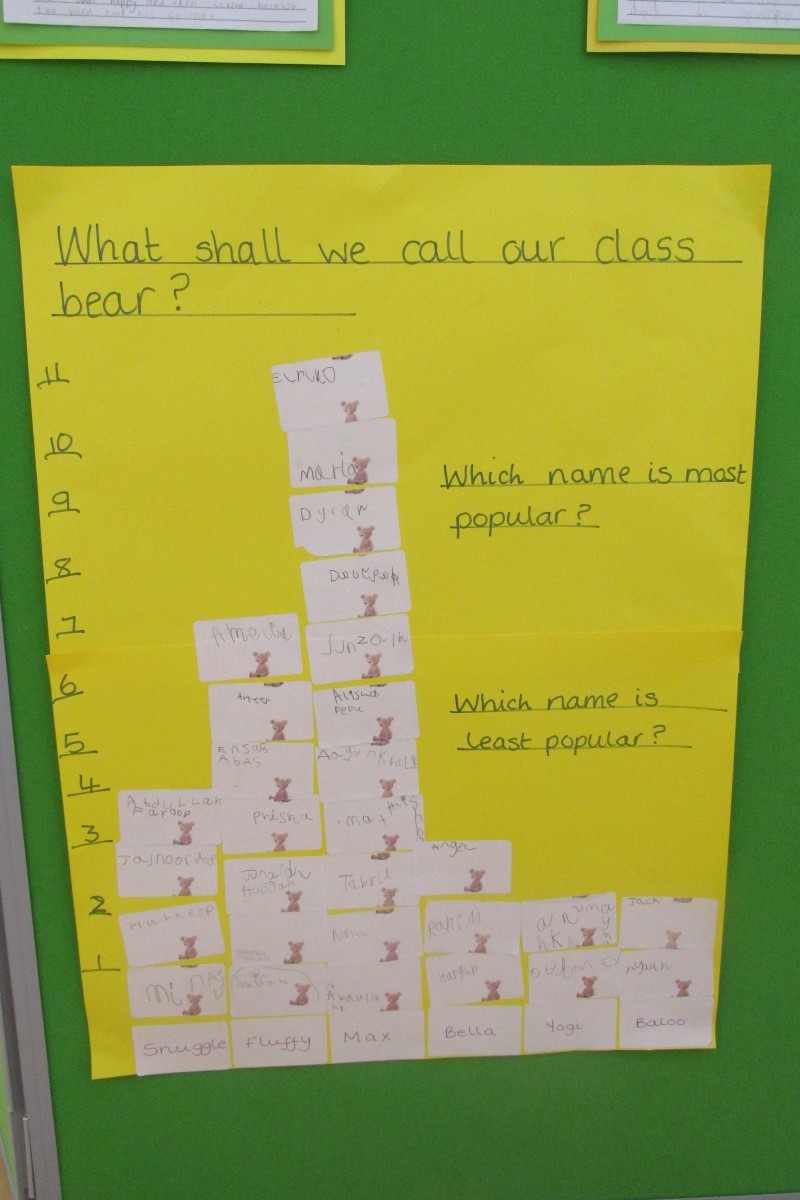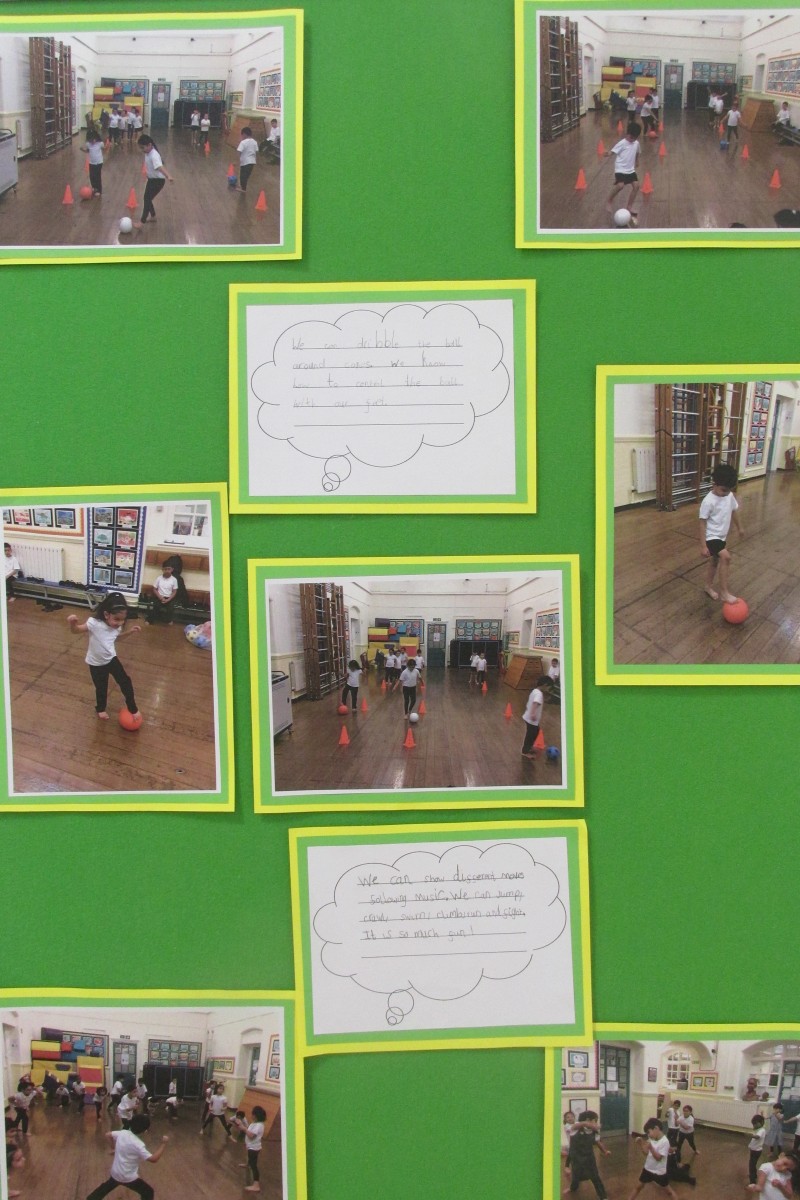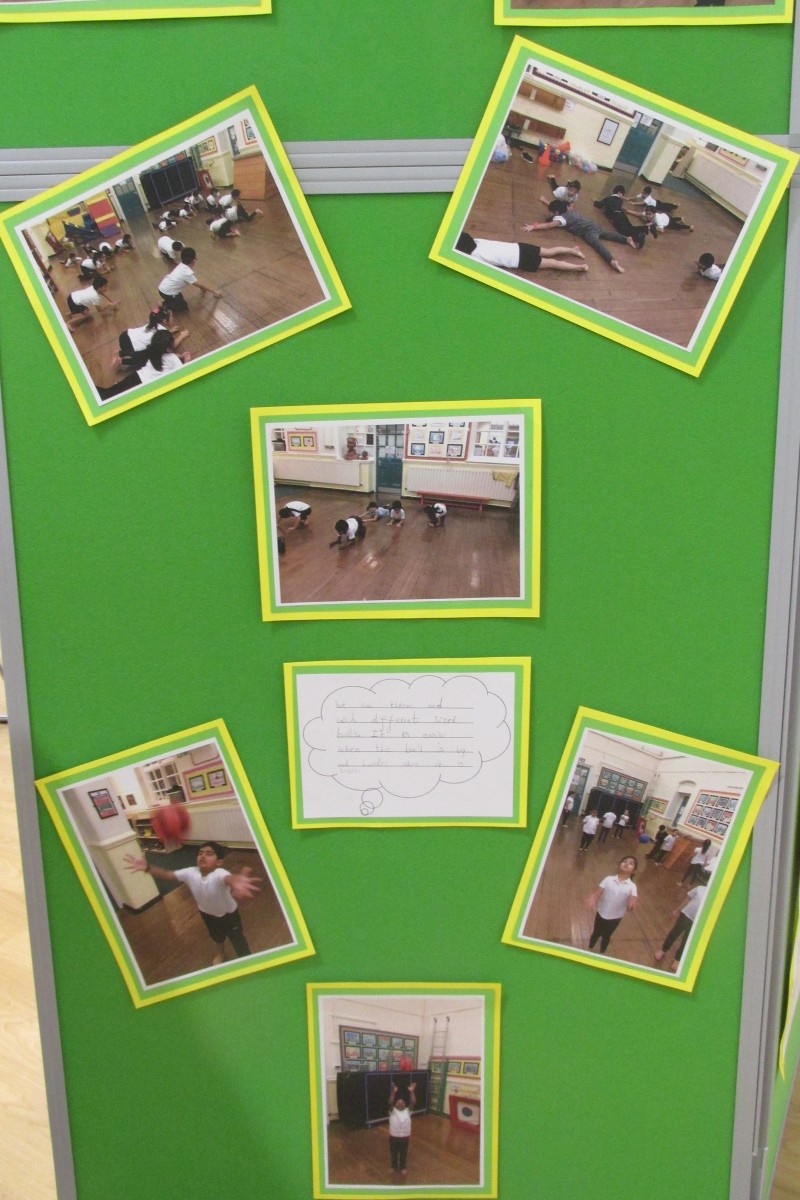 Autumn 1
Parental Reading Workshop
Last week we held the first of our parental workshops in Year 1. Thank you to everyone who attended. We introduced our brand new reading scheme and gave our top tips for reading at home. The children are very excited to read stories about the new superhero characters!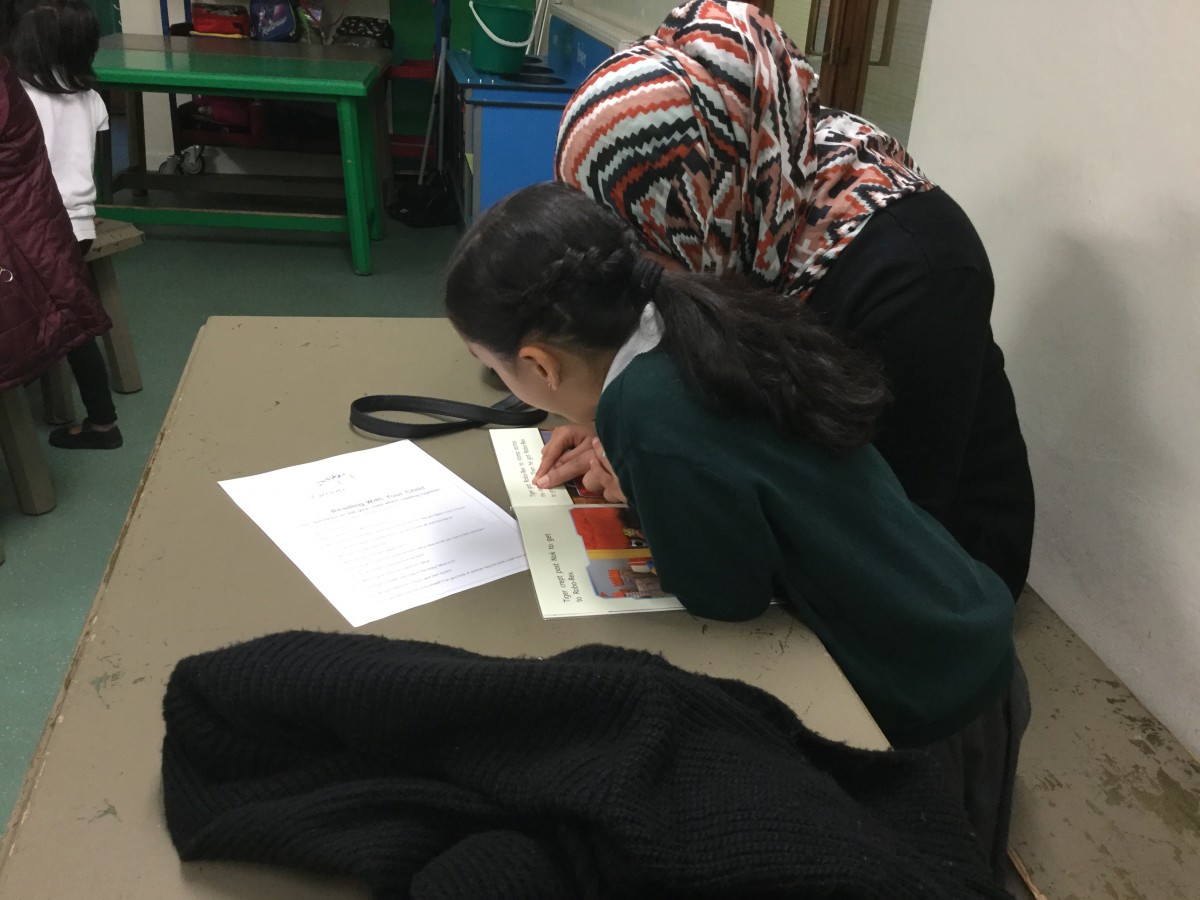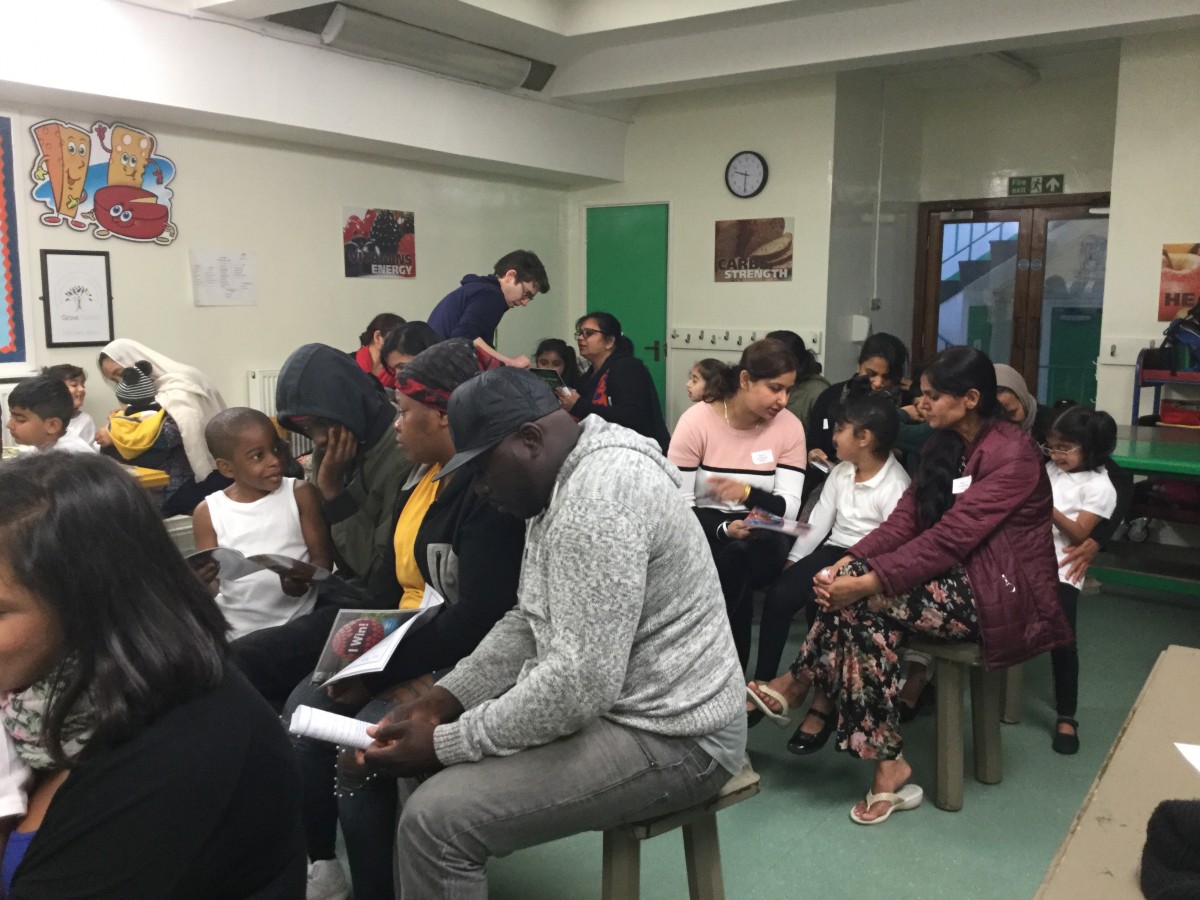 Welcome to Year 1. The children have settled beautifully into their new classes and they are eager to learn! We began by exploding into our 'Old and New Toys' topic where the children explored a variety of toys from the past and then made some toys from long ago. Below you can see the children making spinning tops, thaumatropes and puppets. The children were in awe as they watched the magical illusions created by the thaumatropes. The puppets were used to create stories from the children's imaginations.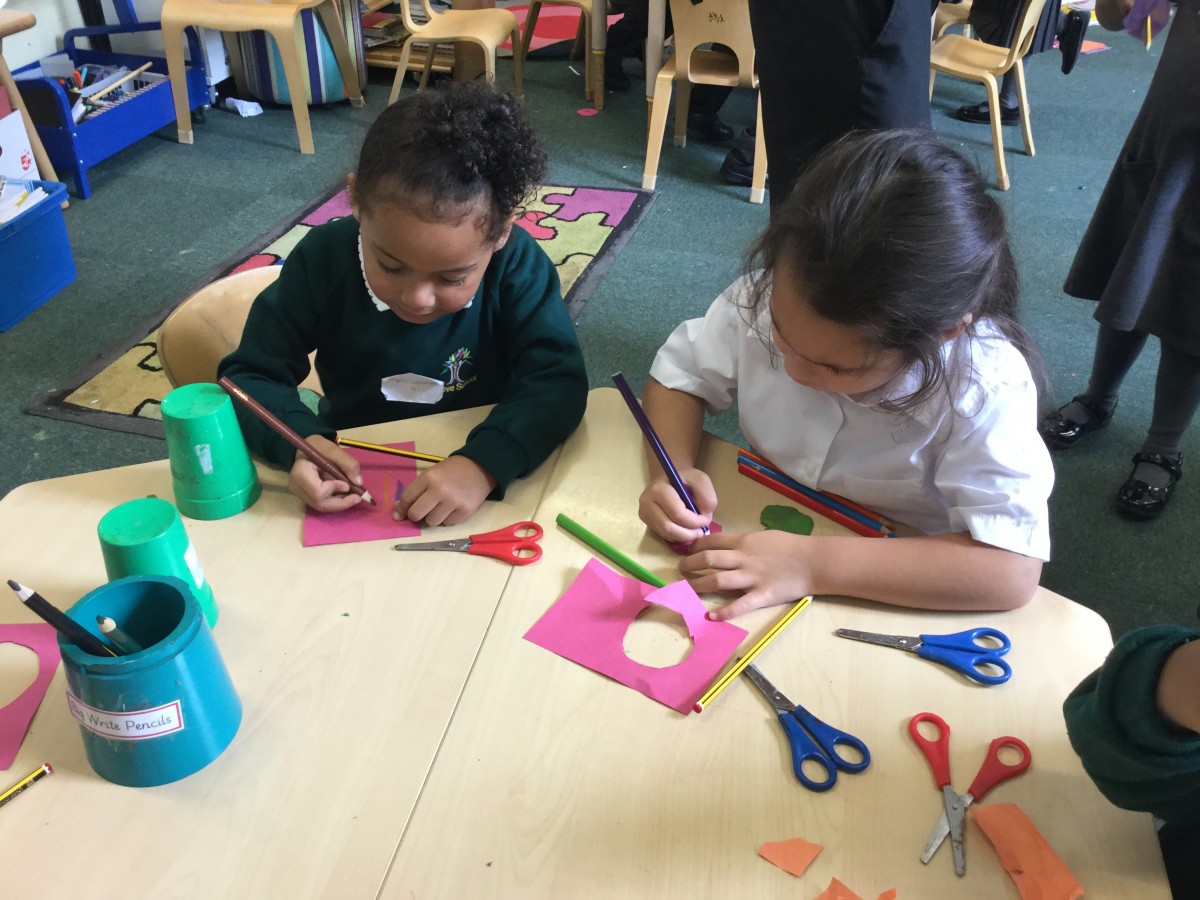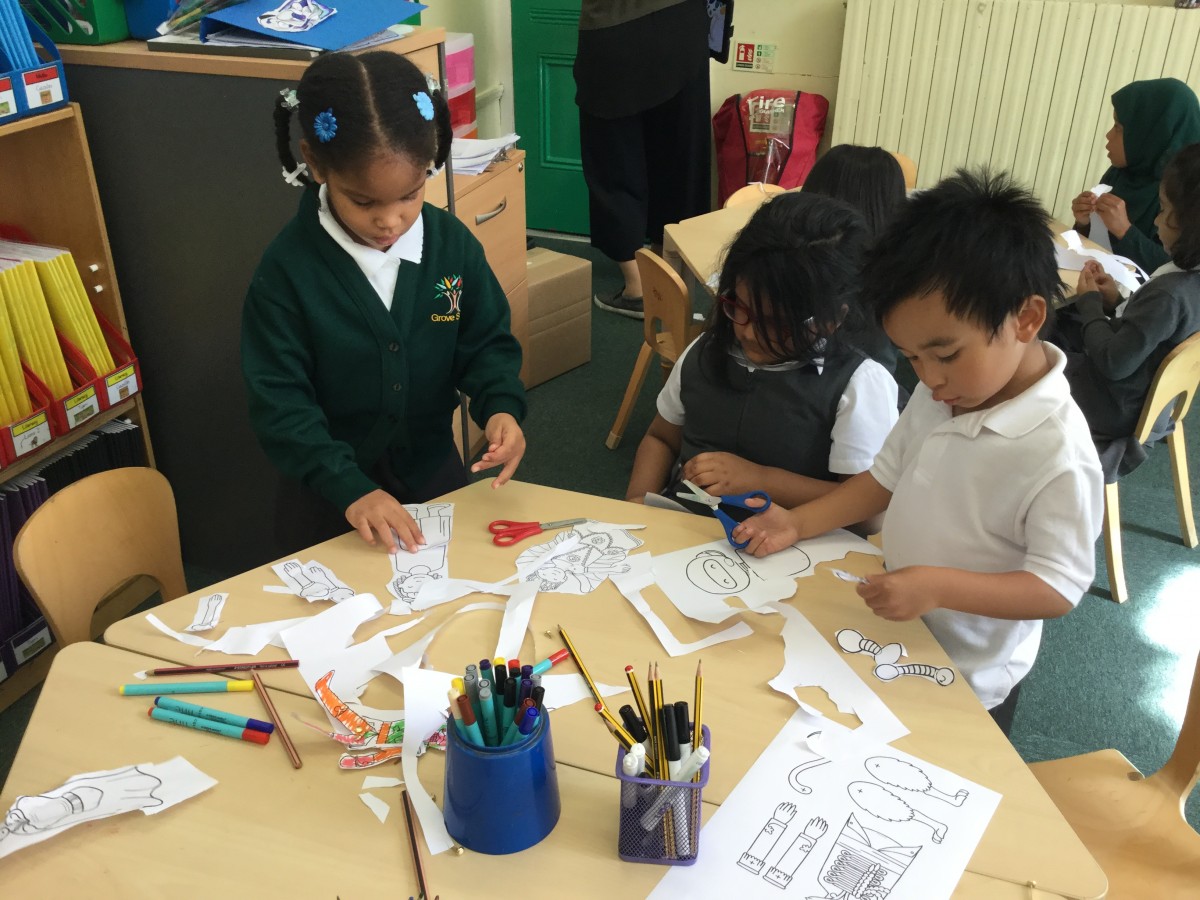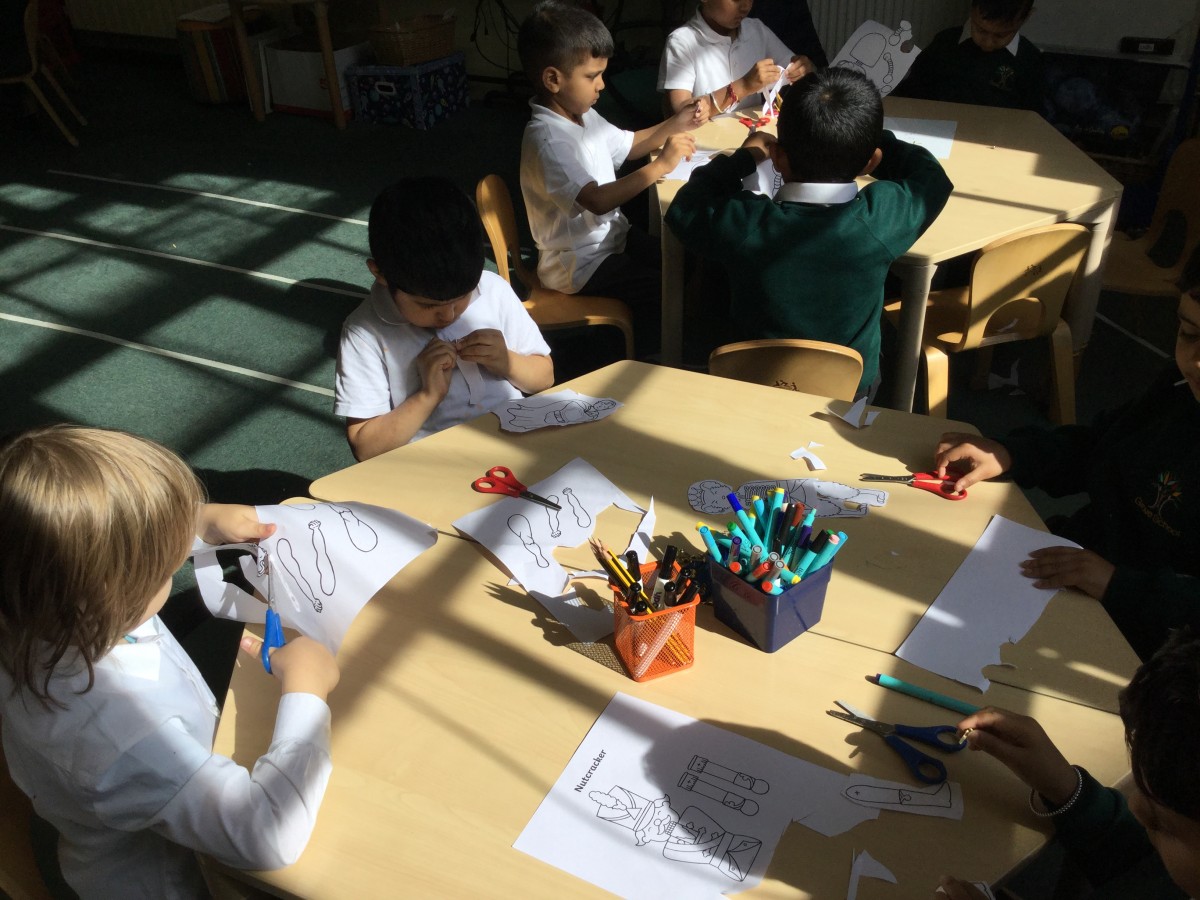 Build-A-Bear Workshop Trip
On Wednesday 16th October 2019, six children from Year 1 with 100% attendance for Autumn 1 set off on a trip to Build-A-Bear to build their class bears. The children thoroughly enjoyed travelling by bus and walking through the city centre before arriving at the workshop. We had a great time building our bears with Kara who helped us to fill our bears with love and fluff. The children carefully chose the outfits for each of their bears. Grove school are very excited to have Cupcake (1G), Max (1Y) and Baloo (1R) join us.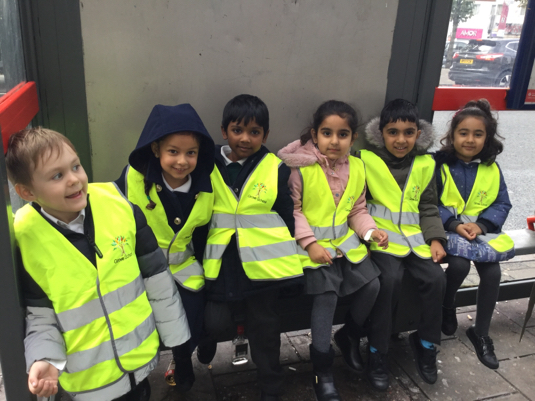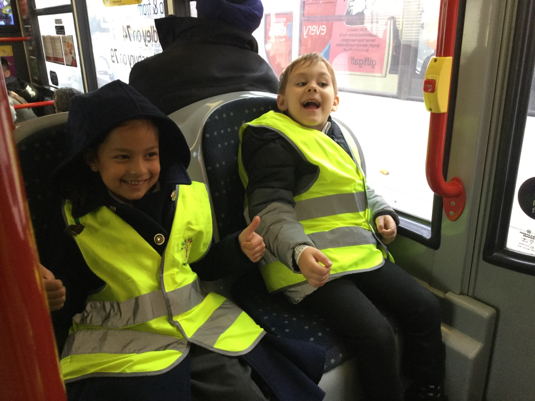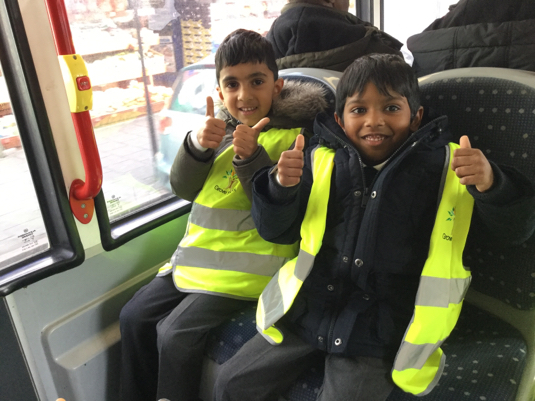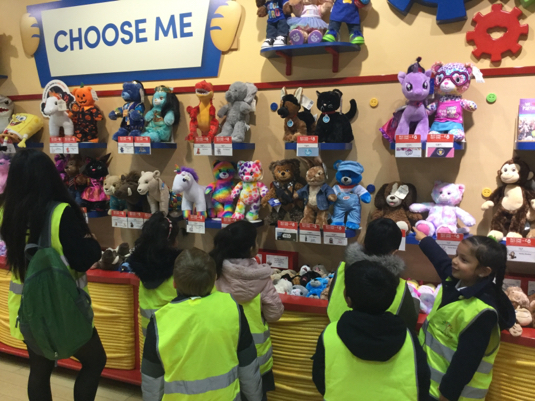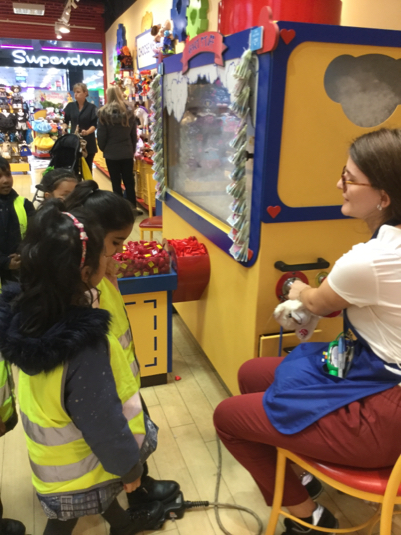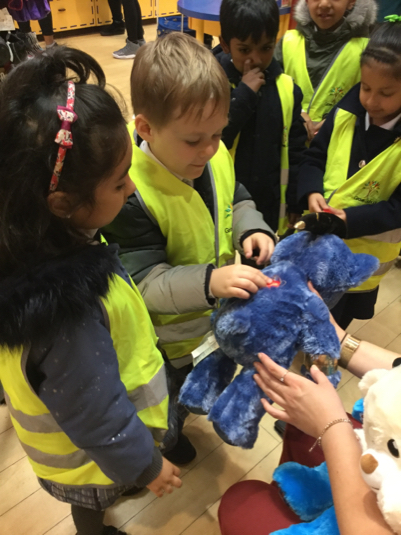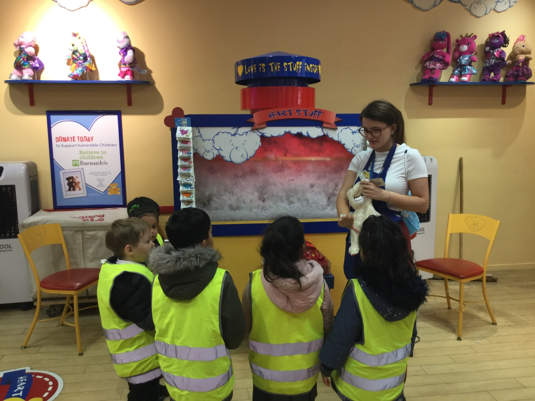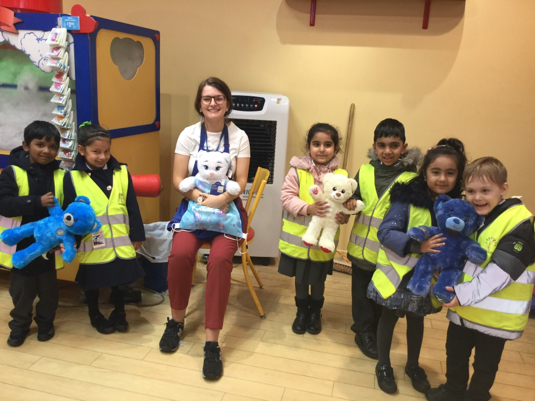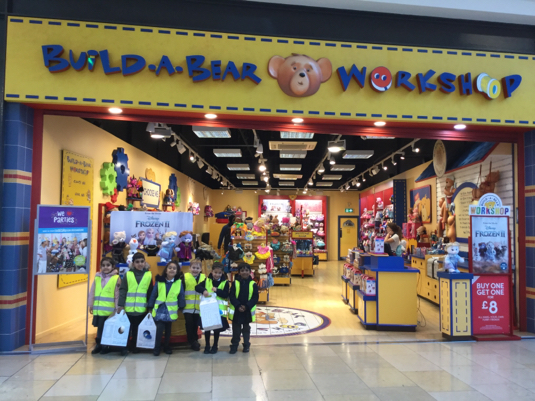 Year 1 are very excited to have our bears to help us learn about the countries and cities in the UK. We are also looking forward to exploring the 7 continents and 5 oceans with our bears, and have them help us with our phonics this year. Cupcake, Max and Baloo will be a great support during our Diwali assembly and during our sports day. We are sure they will be a great help when we learn all about animals in summer too!
Making a Cup and Ball
This half term Year 1 have been learning all about Victorian toys. This week w/c Monday 14th October 2019, Year 1 have been lucky enough to design, make and evaluate our very own Cup and Balls. The children carefully designed their Cup and Balls, writing a list of materials we will need when making the toys. The children then made their toy and had a play with them, before evaluating their success.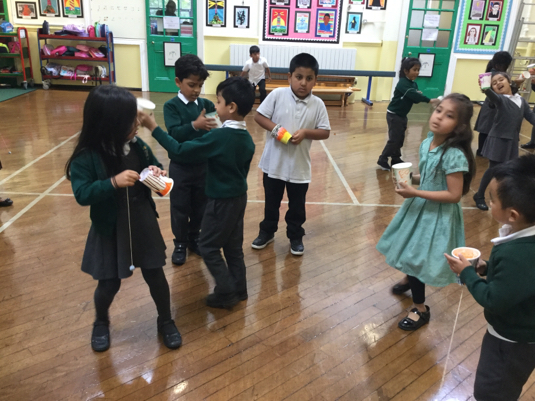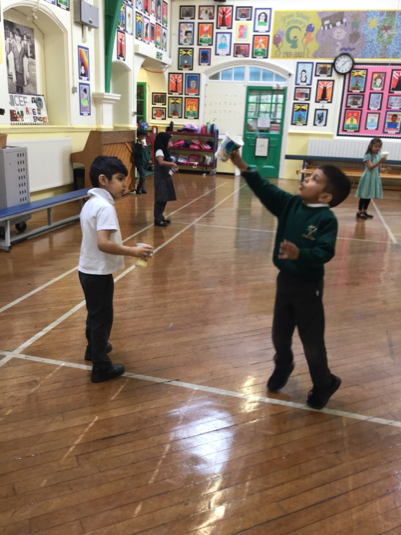 Making a Dolly Peg Doll
To round off our Old Toys and New Toys topic in Autumn 1 Year 1 made Dolly Peg Dolls. We enjoyed selecting a variety of different materials to use to make our different characters. The dolls have now joined the children's toys at home.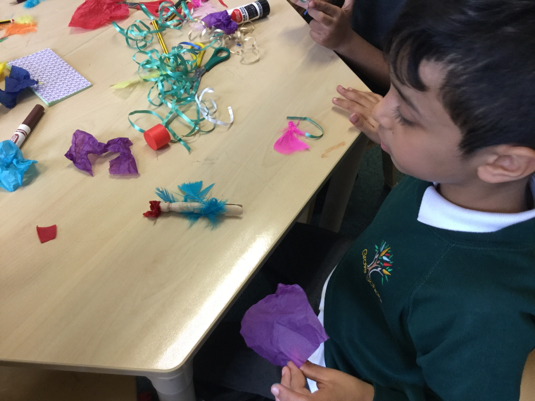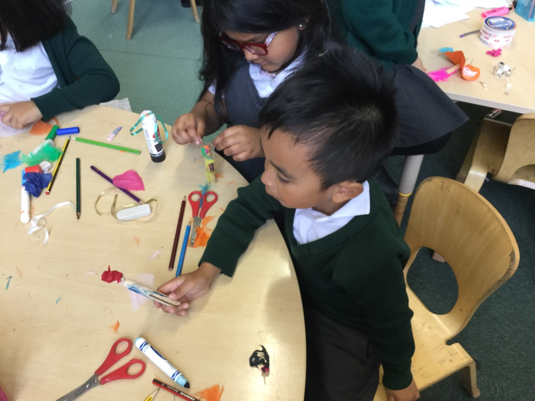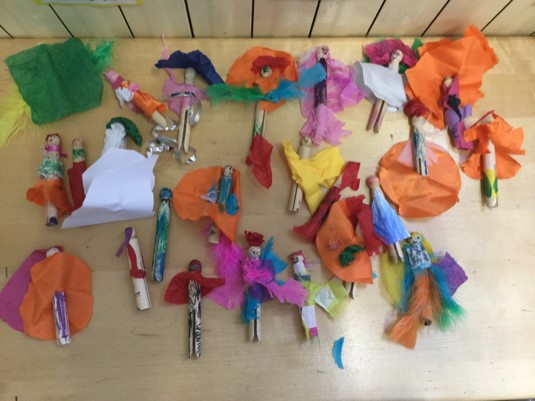 Wednesbury Museum and Art Gallery
On the week starting Monday 21st October 2019 Year 1 were very excited to go on their very first whole class trip of the year. We had an exciting journey on the coach through Wednesbury before arriving at the Museum and Art Gallery. We got to spend the day inside the amazing victorian building learning about how victorian children used to play. We explored various old toys made from different materials and finised with different decorations depending on whether they were homemade or shop bought. We had the chance to use our imagination just like the poor children used to and come up with our own games using different household objects such as a broom and buttons.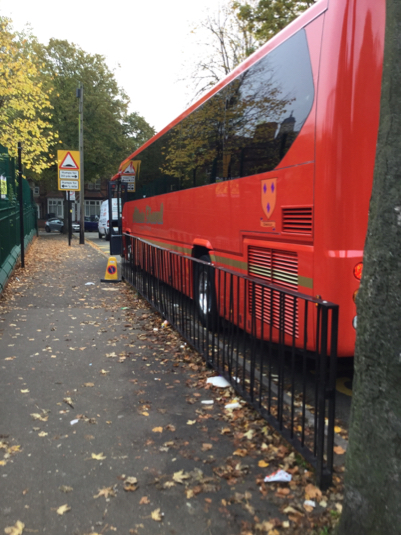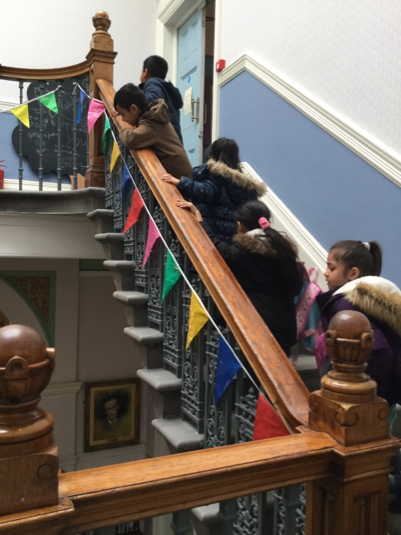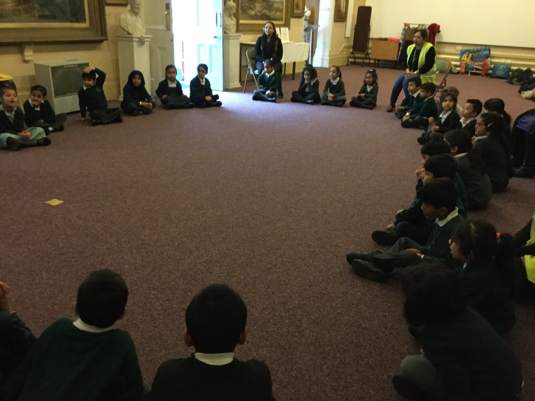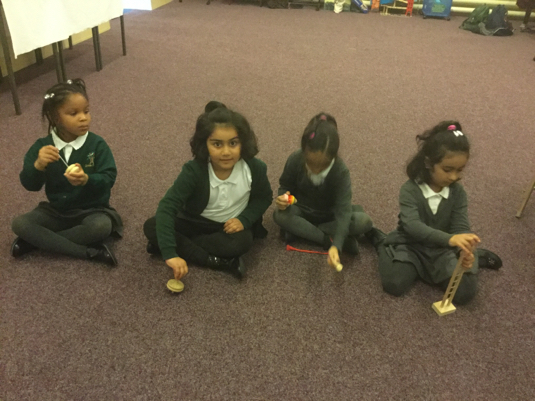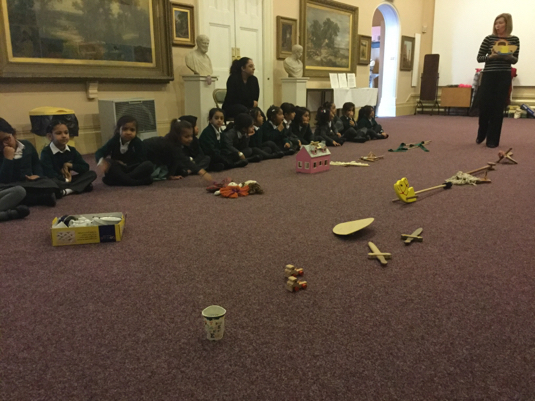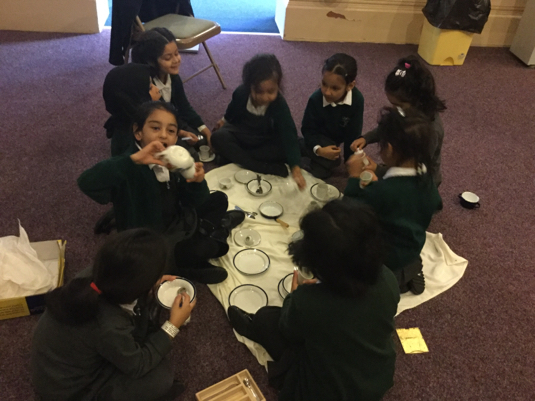 In the afternoon we explored the toy museum and looked at toys dating back to the 1950s! We also got to play with giant puzzles and games, and explore minature victorian living rooms, bedrooms and kitchens. Each class had a fantastic time and the children behaved brilliantly!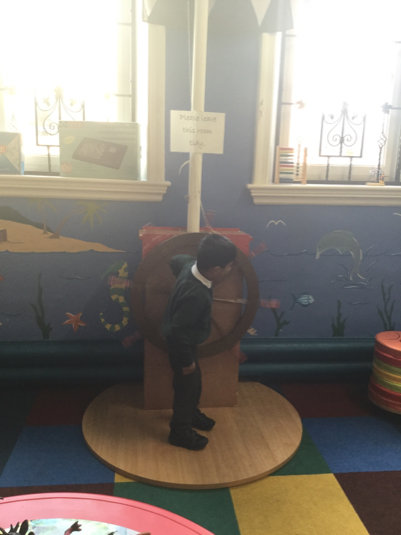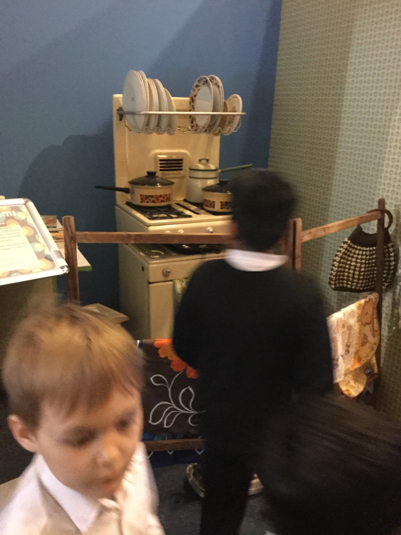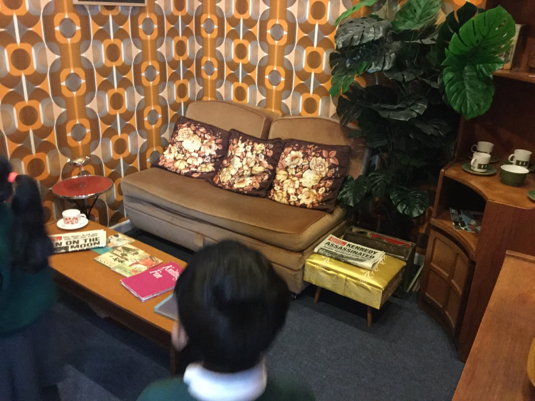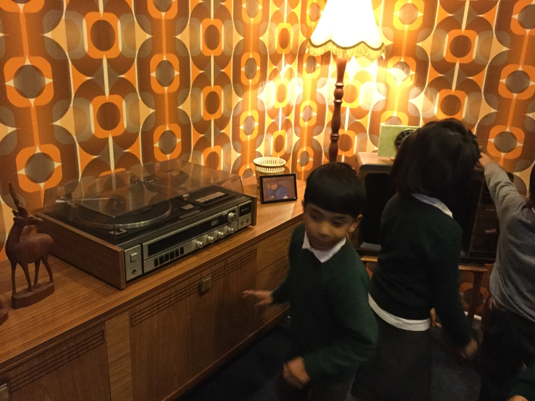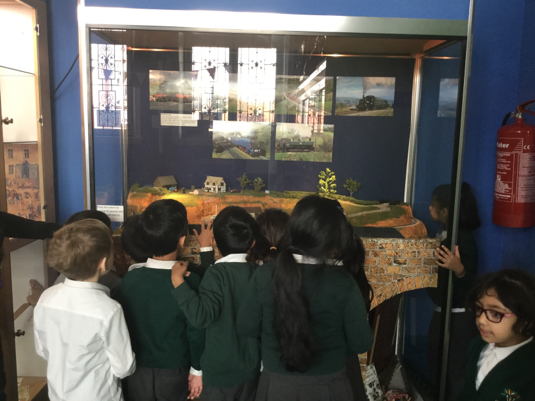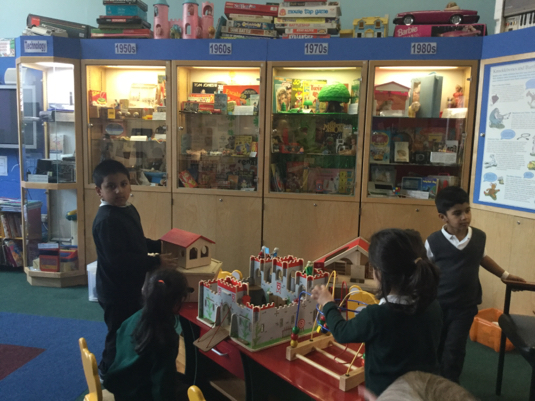 We exploded into Autumn 2 by exploring the season of autumn. The children were excited to learn that there are two types of trees - deciduous and evergreen. We explored how the leaves change colour and found seeds belonging to the Sycamore tree.
The first week back was all about Diwali! The children worked hard to learn the story of Rama and Sita and how they were tricked by the evil Ravanna, to be able to perform it infront of several audiences. During the performance there were fabulous actors and confident narrators, as well as brilliant dancers. We are incredibly proud of how well the children performed with only a few days to practise!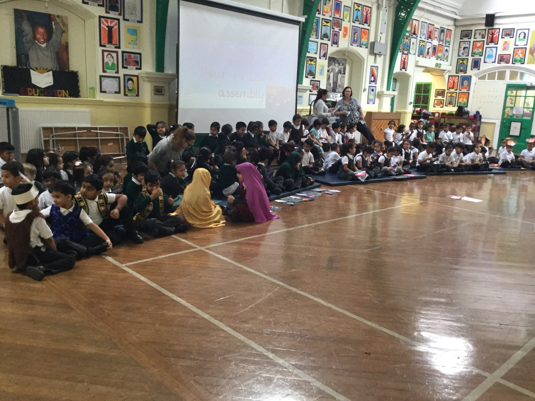 Year 1 took part in antibullying week and we have been thinking about how unkind words can affect the way a person feels about themselves. We did an activity where we had a beautiful paper heart, but every time we heard an unkind word the beautiful heart was squashed in our hands. Eventually the heart was so squashed and wrinkled that it could no longer be smoothed out, showing that there are long term affects when people are unkind to others.
We have also been drawing around our hands and writing kind, positive words on them. We are all different and we should all be treated equally and fairly by all people.
On Friday we wore odd socks to raise awareness that we are all different and we are all unique. Each of us is special and all of Year 1 are determined to say no to bullying!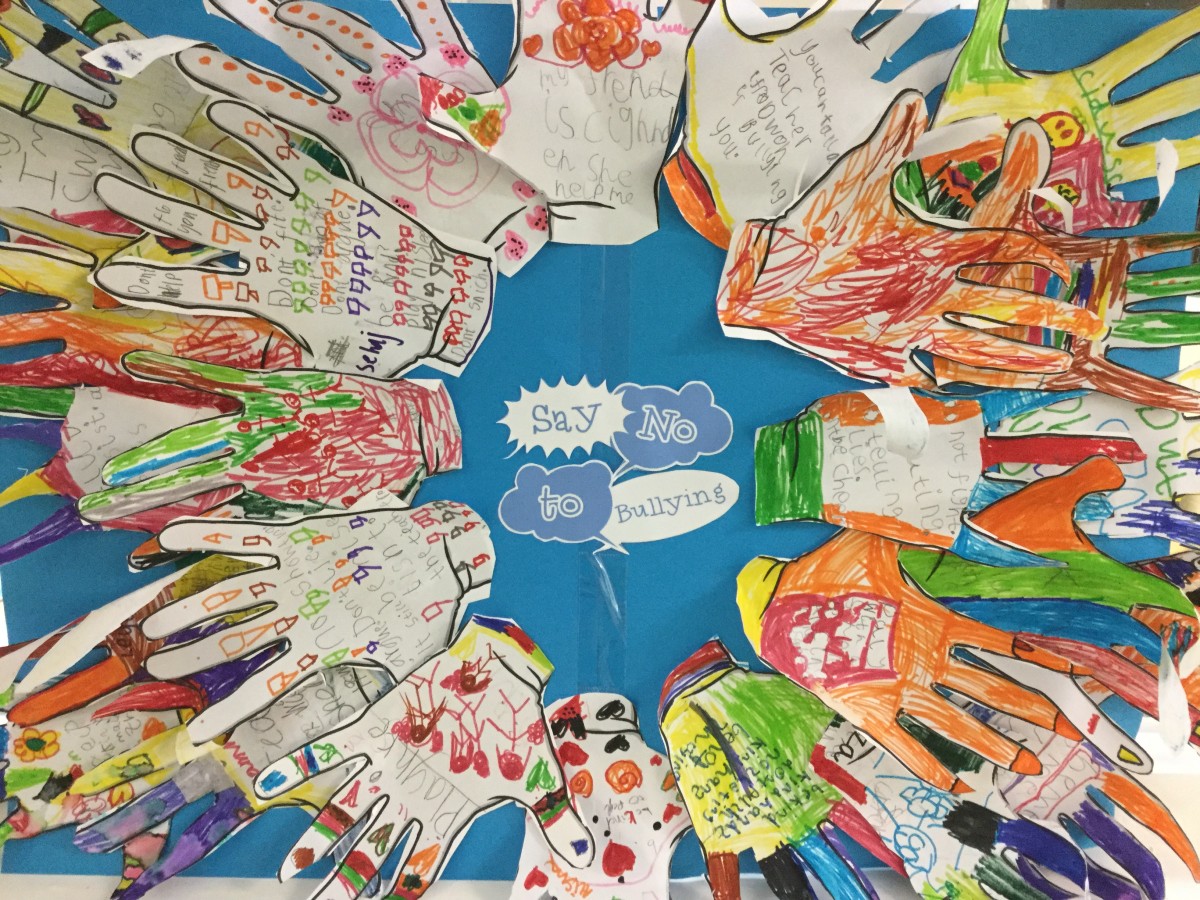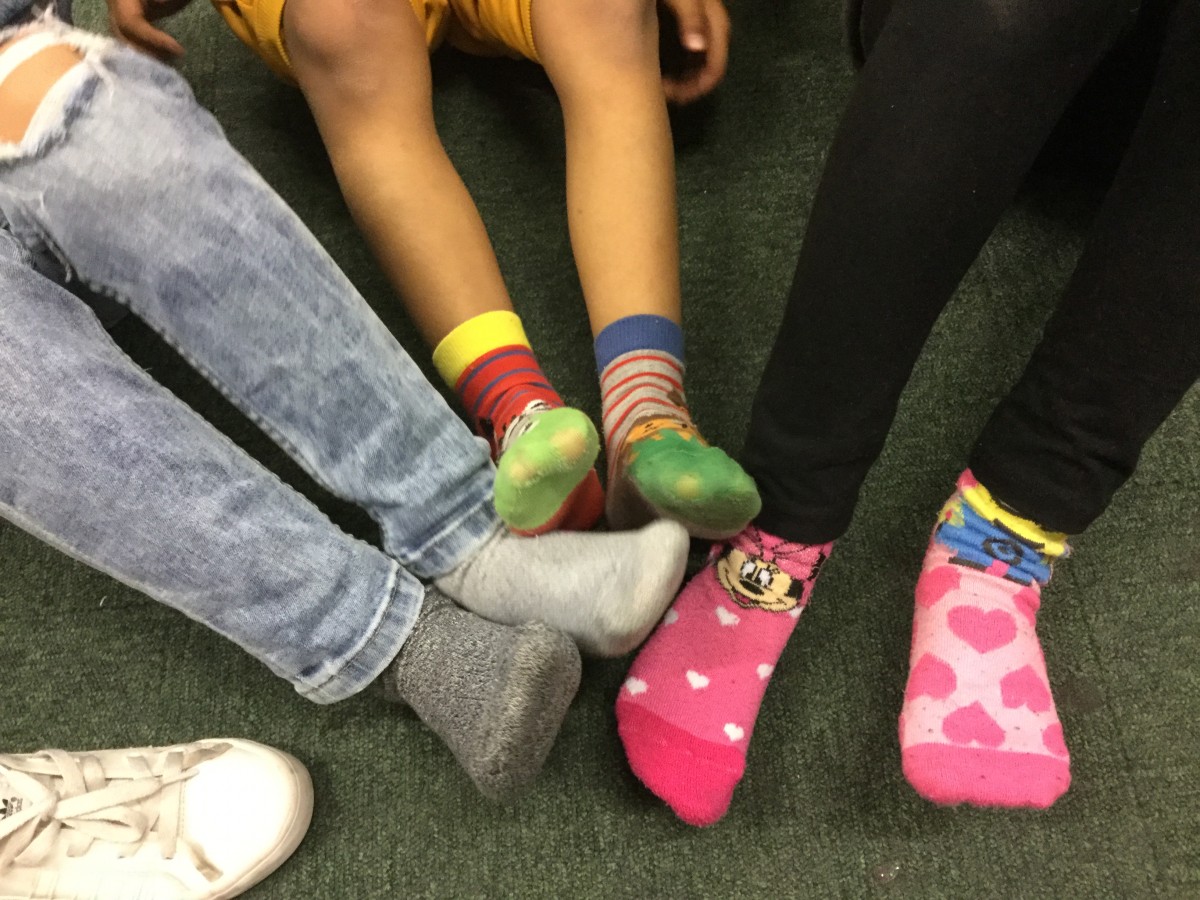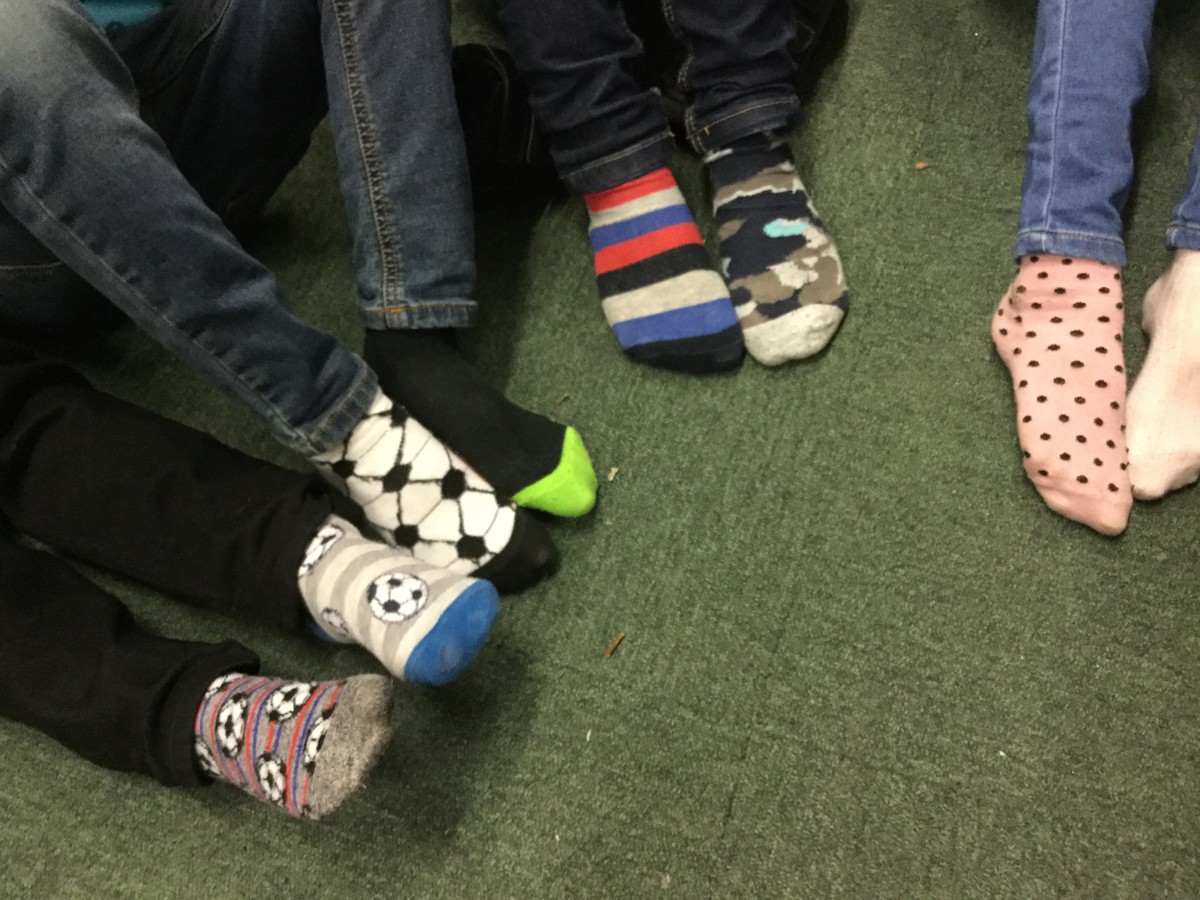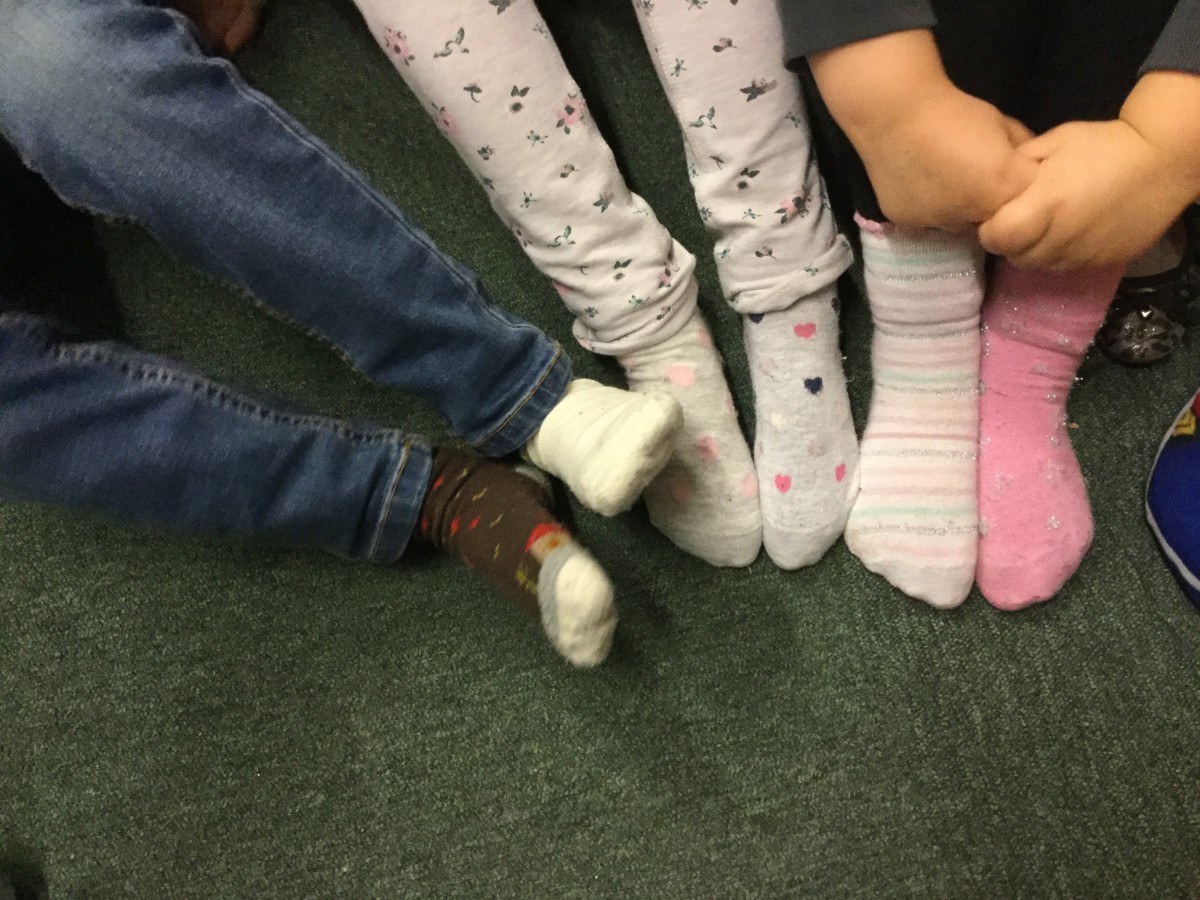 Wassily Kandinksy - Winter Landscape, 1909
Year 1 have been enjoyed exploring the artist of the half term, Wassily Kandinsky. We have been discussing how we can use white and black paint to make colours lighter and darker. We have explored warm and cool colours and discussed how these colours might make us feel when we see them in a piece of art.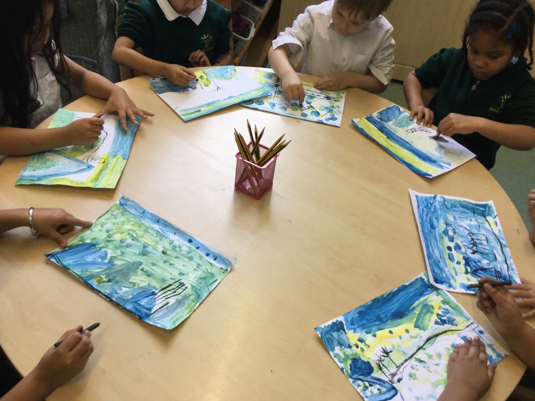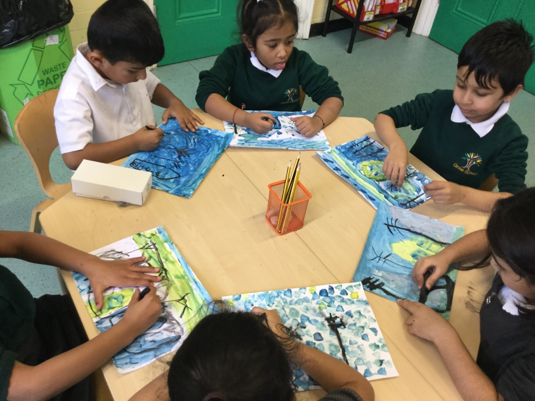 Year 1 have used cool tones and colours to recreate their version of Kandinsky's Winter Landscape work. The children mixed their own shades to first paint the background and then used charcoal to draw on the foreground objects.