Click here to see our exciting reception curriculum for the academic year 2017-2018.
February 2017
Over the half term holiday we encourage children to share their favourite books in preparation for World Book Day.
Children return to school after the half term holiday on Monday 27th February 2017. In reception we will be reading the story of 'Tiddler' by Julia Donaldson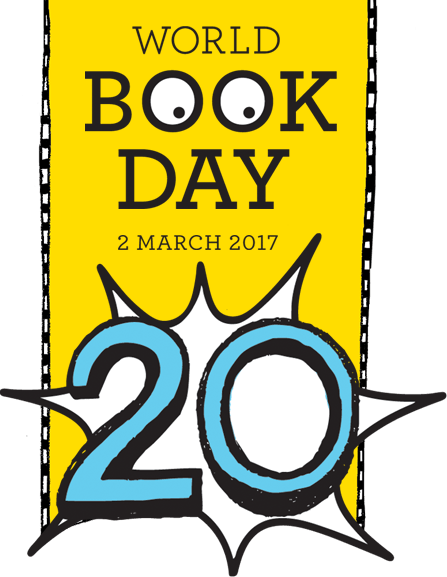 During the week commencing 27th February 2017 we will be sharing a book based question on our school website each day.
Children are encouraged to write the answer to the question and post it in the Early Year's box which staff will be holding as children come into school. Prizes will be awarded for correct answers.
On Thursday 2nd March 2017 we invite children to join staff in dressing up as their favourite book characters in celebration of World Book Day.
World Book Week- question of the day...
1. Finish the title of this well known story, 'Goldilocks and the three _____?'
Write down your answers and bring them to school on Monday 27th February 2017.
Check our website each day for a new question.
2. Name one of the characters who chased the Gingerbread man in the story.
Write down your answer and bring it to school on Tuesday 28th February 2017.
January 2017
Our spring term topic is 'Once upon a time'. As part of our explosion into topic reception children visited Birmingham Town Hall to watch the theatre production 'What the ladybird heard.'
The theatre production is the stage adaptation of Julia Donaldson and Lydia Monks' farmyard adventure book. Children enjoyed the live music and puppetry.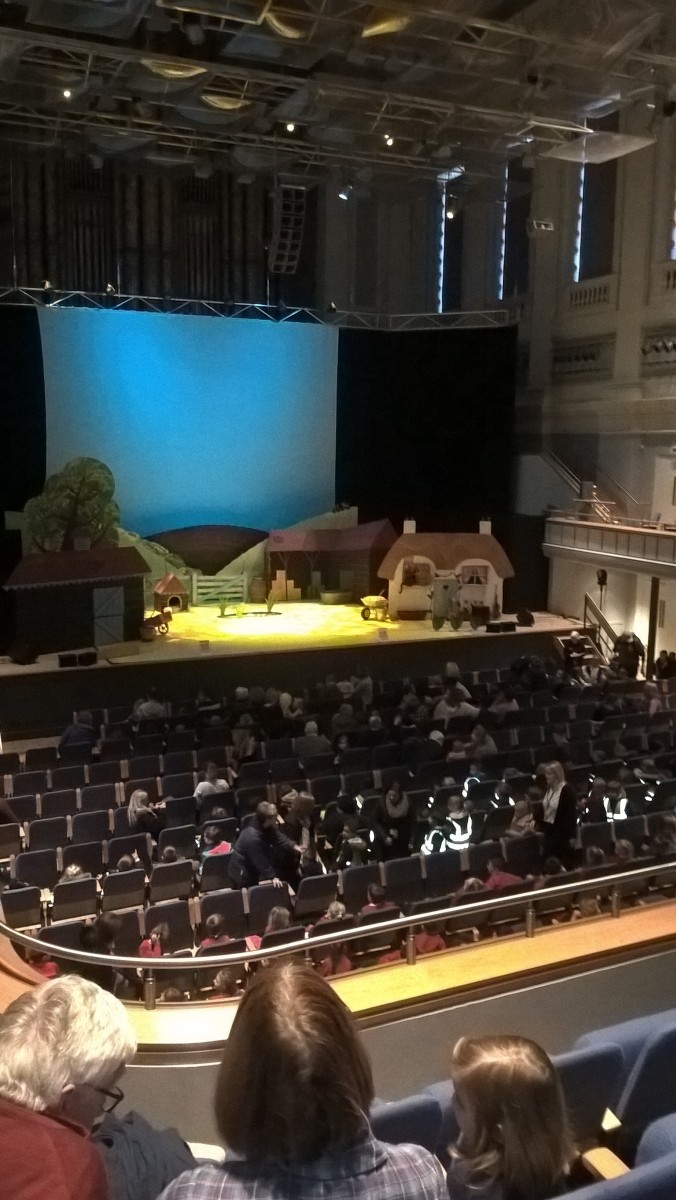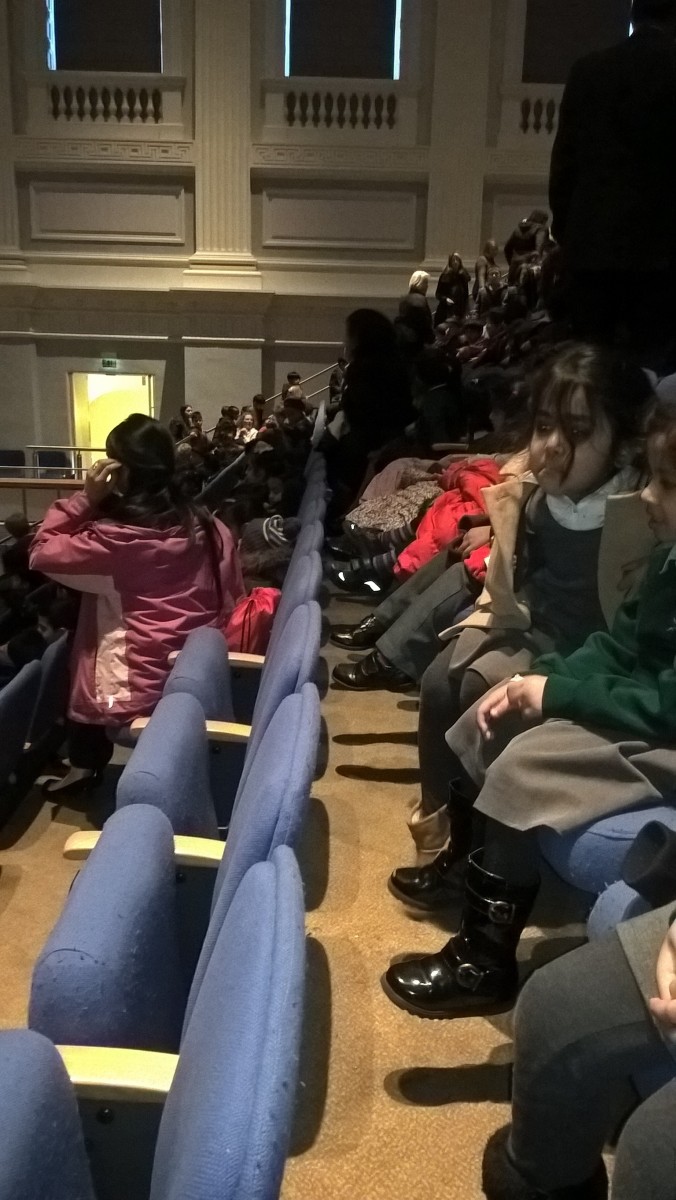 December 2016
Reception children visited Severn Valley Railway and met a very special
person on the steam train.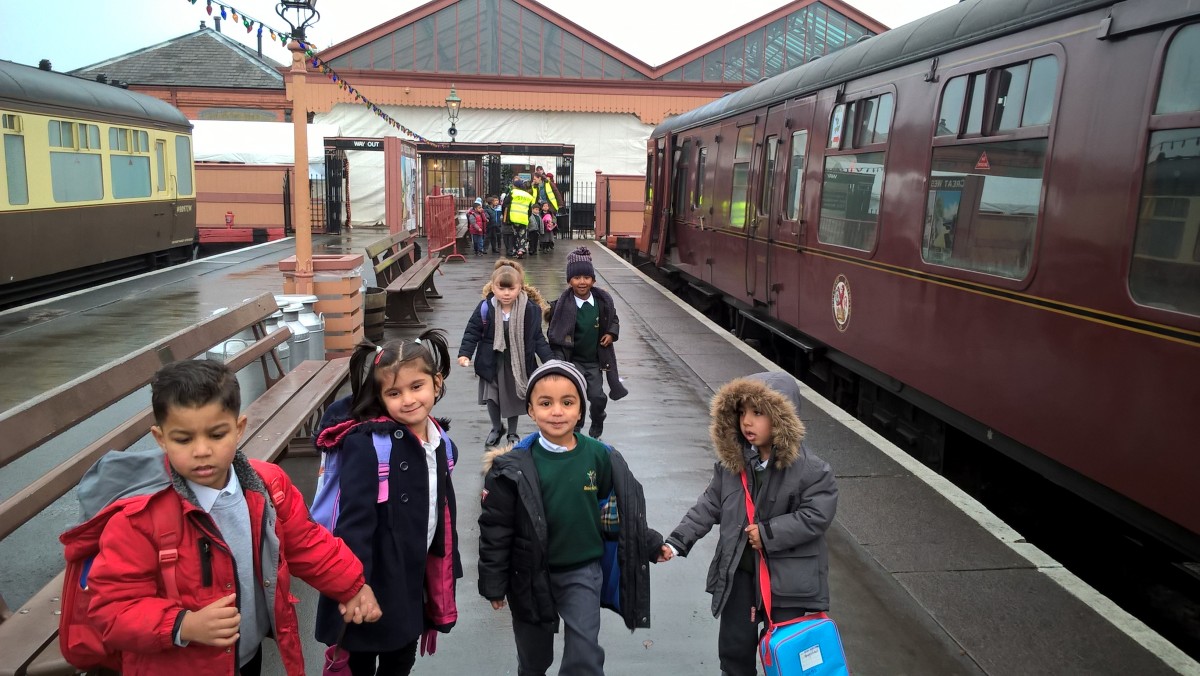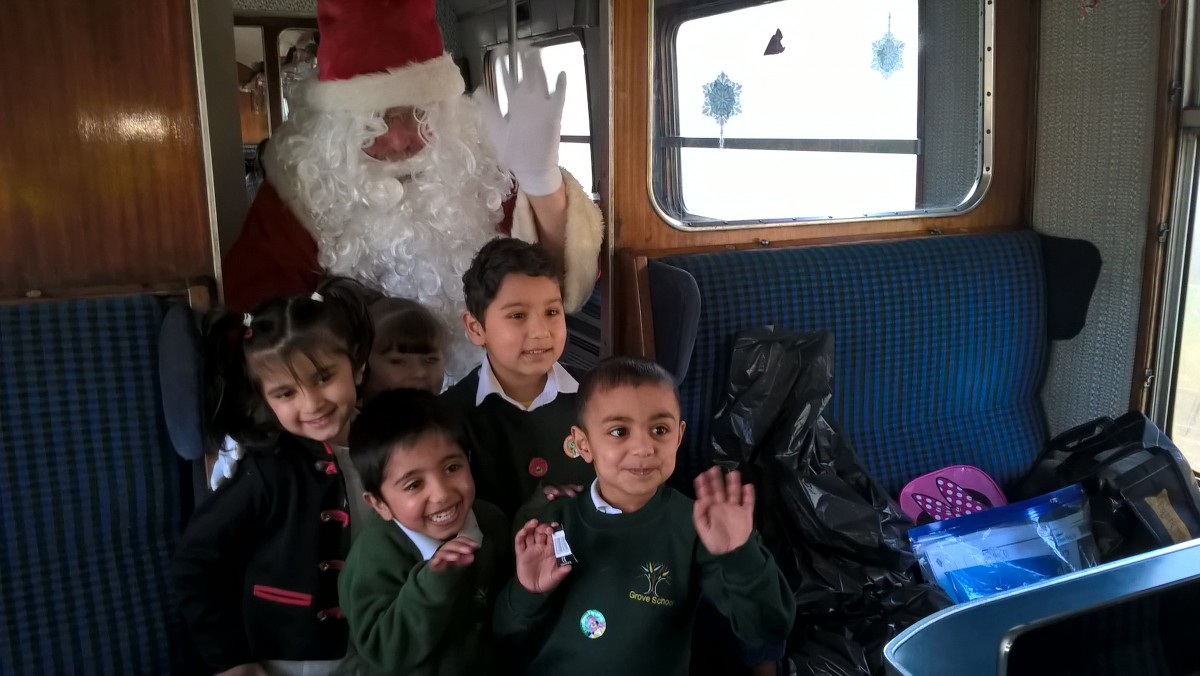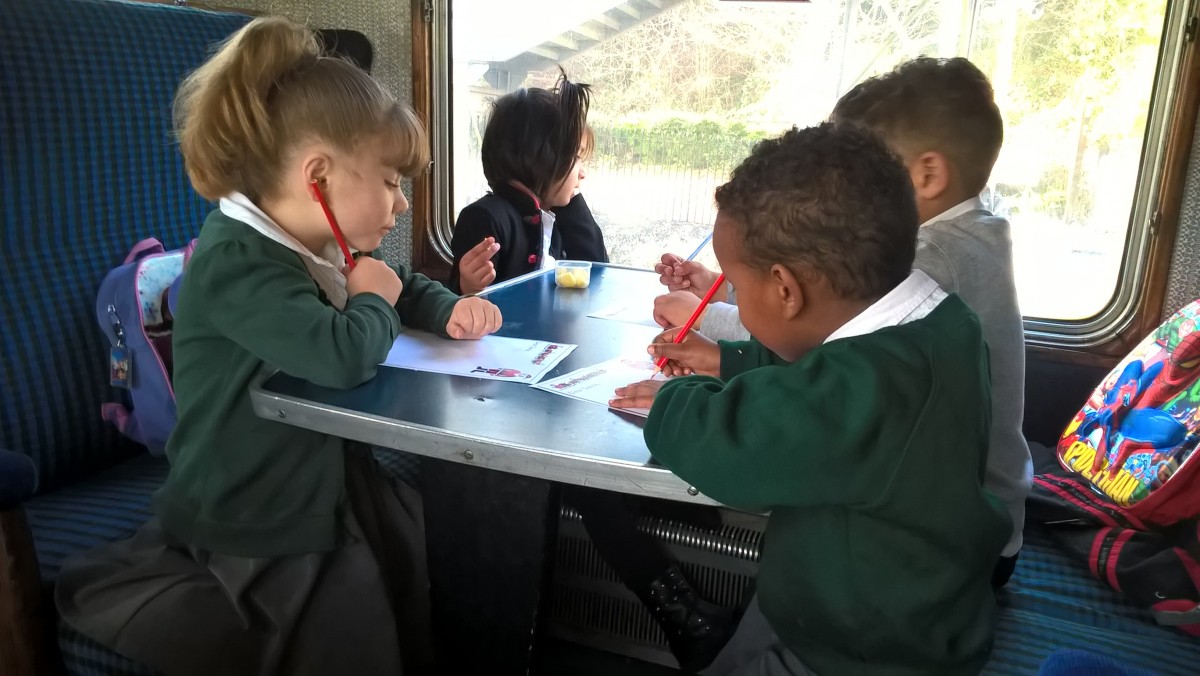 October 2016
Our Grove School attendance target is 96% and above.
Congratulations to 27 Reception children who achieved 100% attendance during the first autumn half term.
As a special reward for coming to school every day, Birmingham University students visited the prize winners to teach the children about; dental health, road safety, healthy eating, and special needs. Children brought their teddy bears from home to meet the doctors.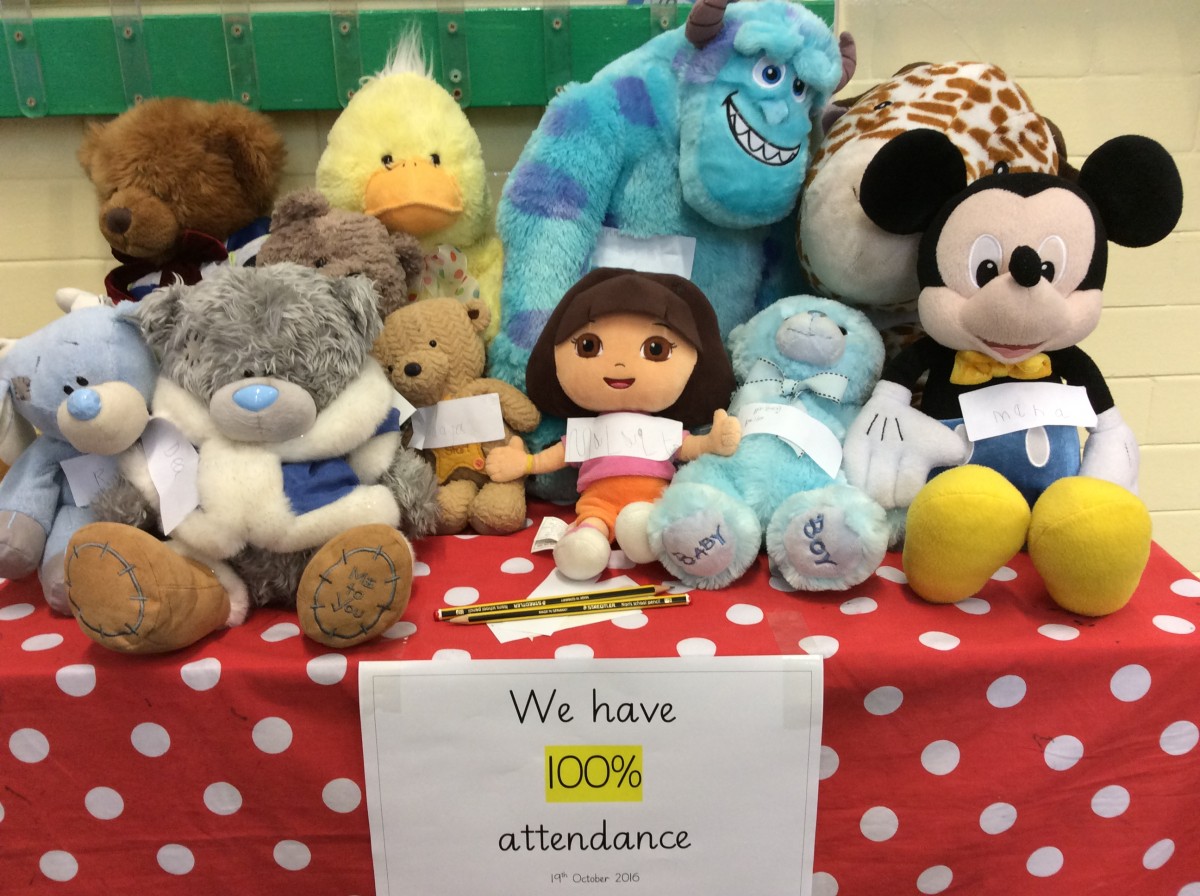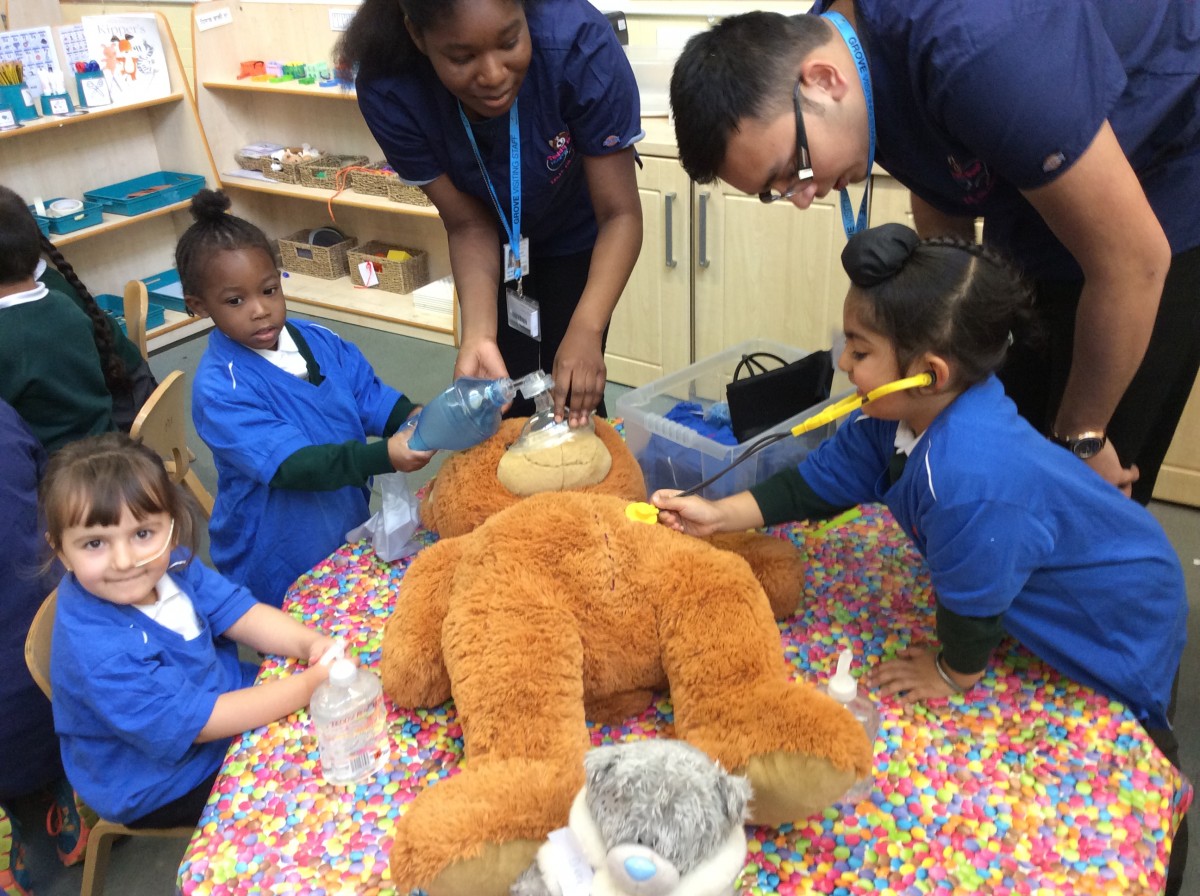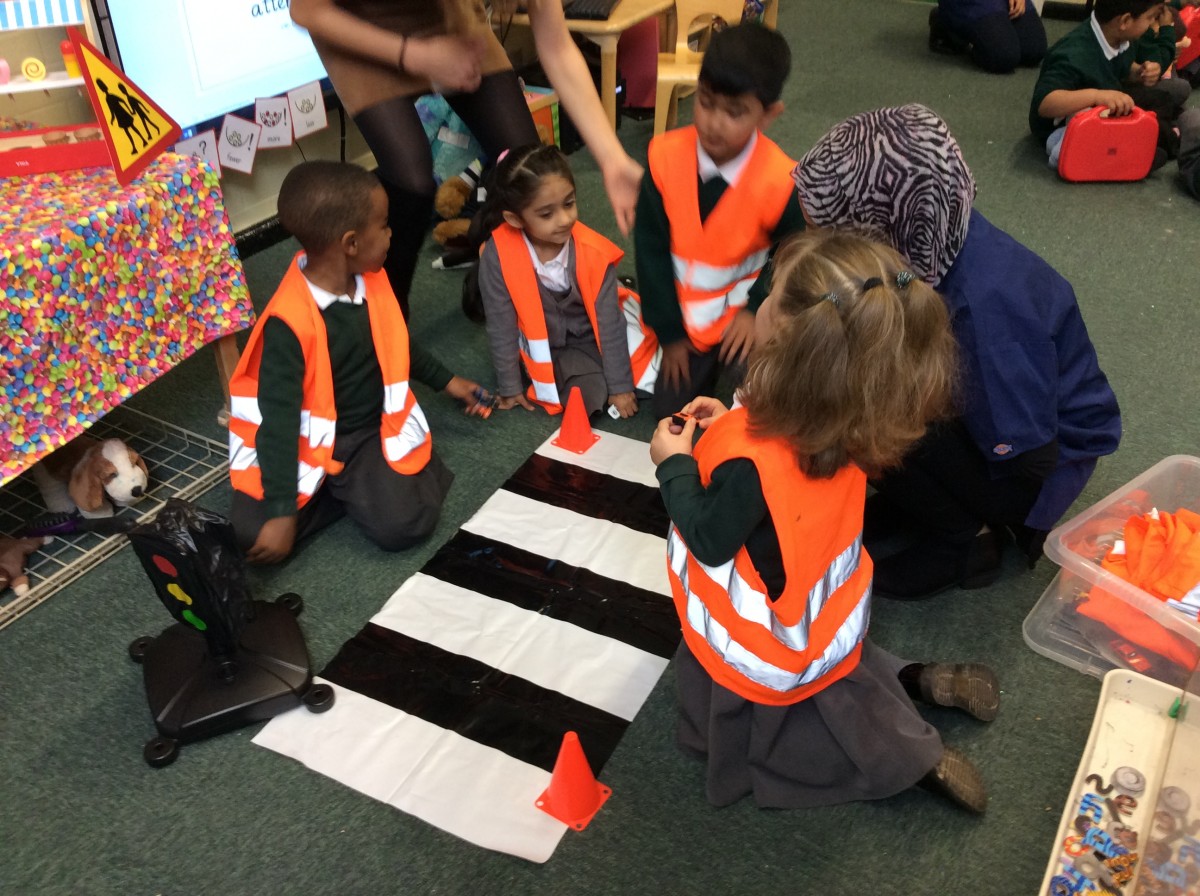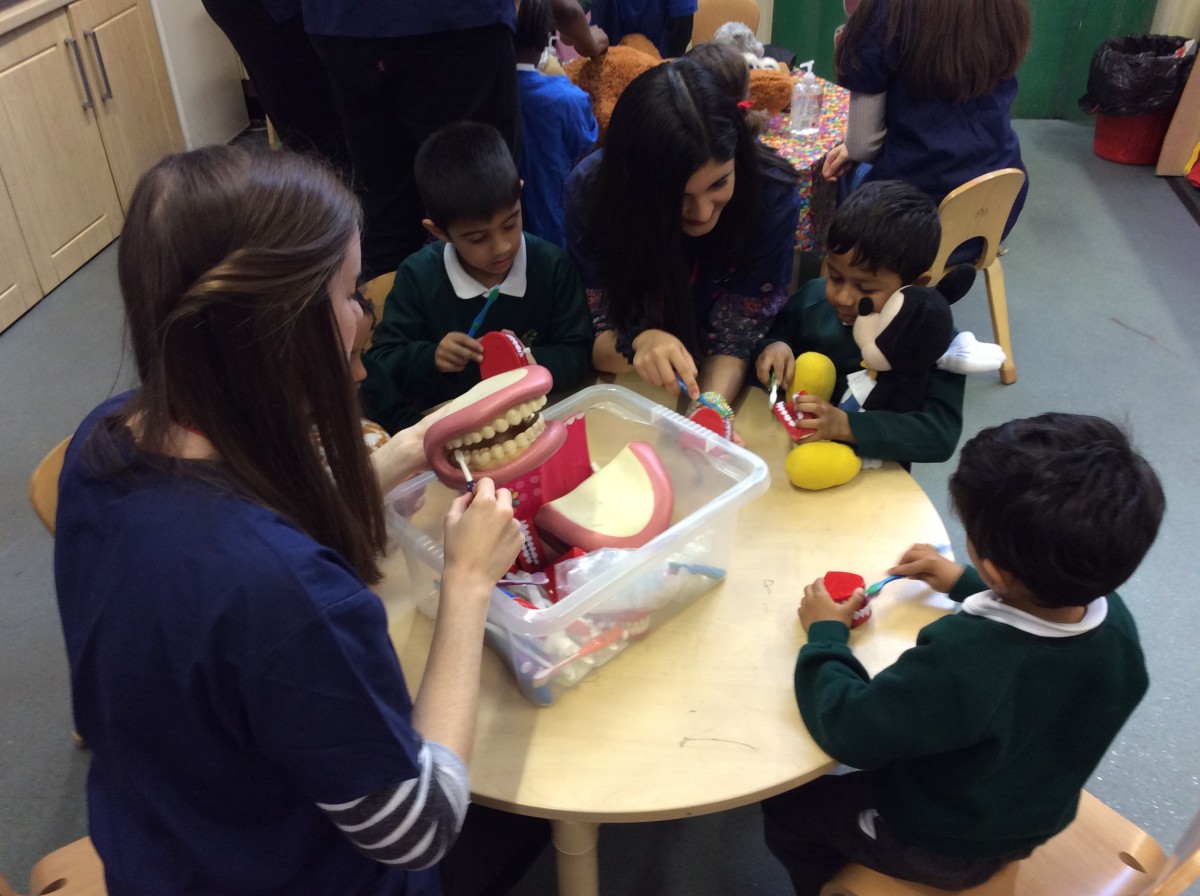 September 2016
Our topic this half term is Amazing Animals.
We have been finding out about reptiles, amphibians, fish, birds and mammals.
At Grove School we have had some interesting visitors including Mo from Animal in Hands who shared his rescued animals with us. Find out more about his animals at www.animalsinhands.com
We enjoyed meeting a range of animals including spiders, snakes, an owl, a tortoise, a rabbit, a gecko and many more. The children in reception learnt about looking after living things and were very keen to meet the animals. In PE the children pretended to move like the animals by sliding, jumping, rolling and slithering.
We hope you enjoy our photographs.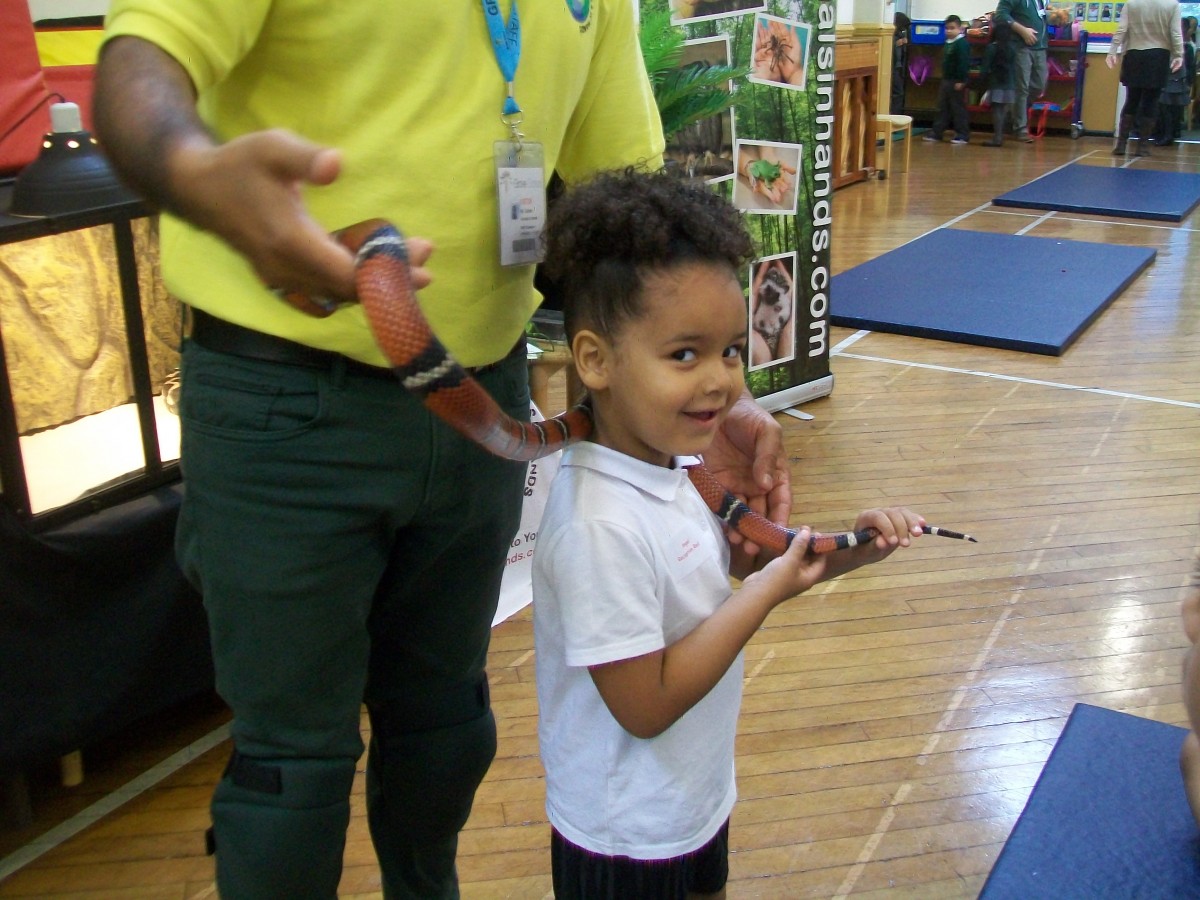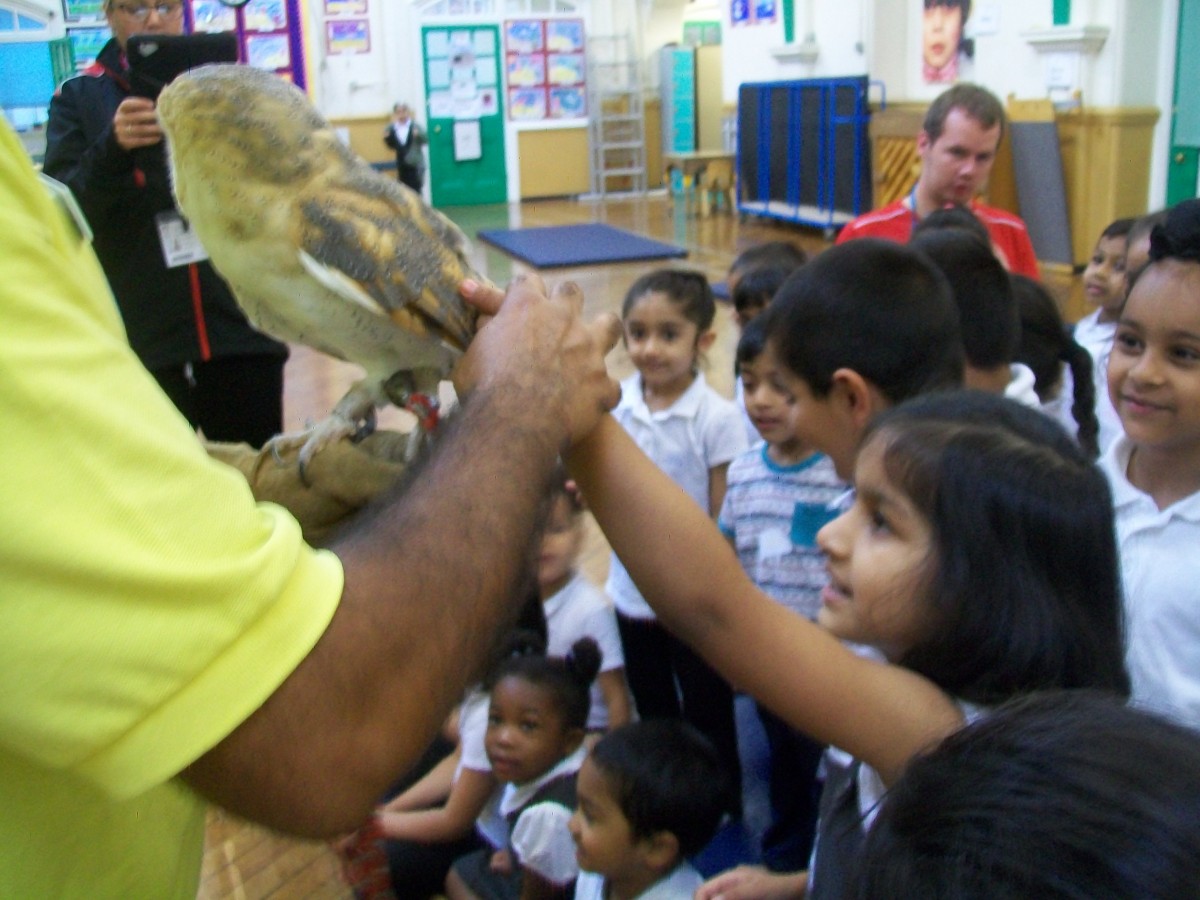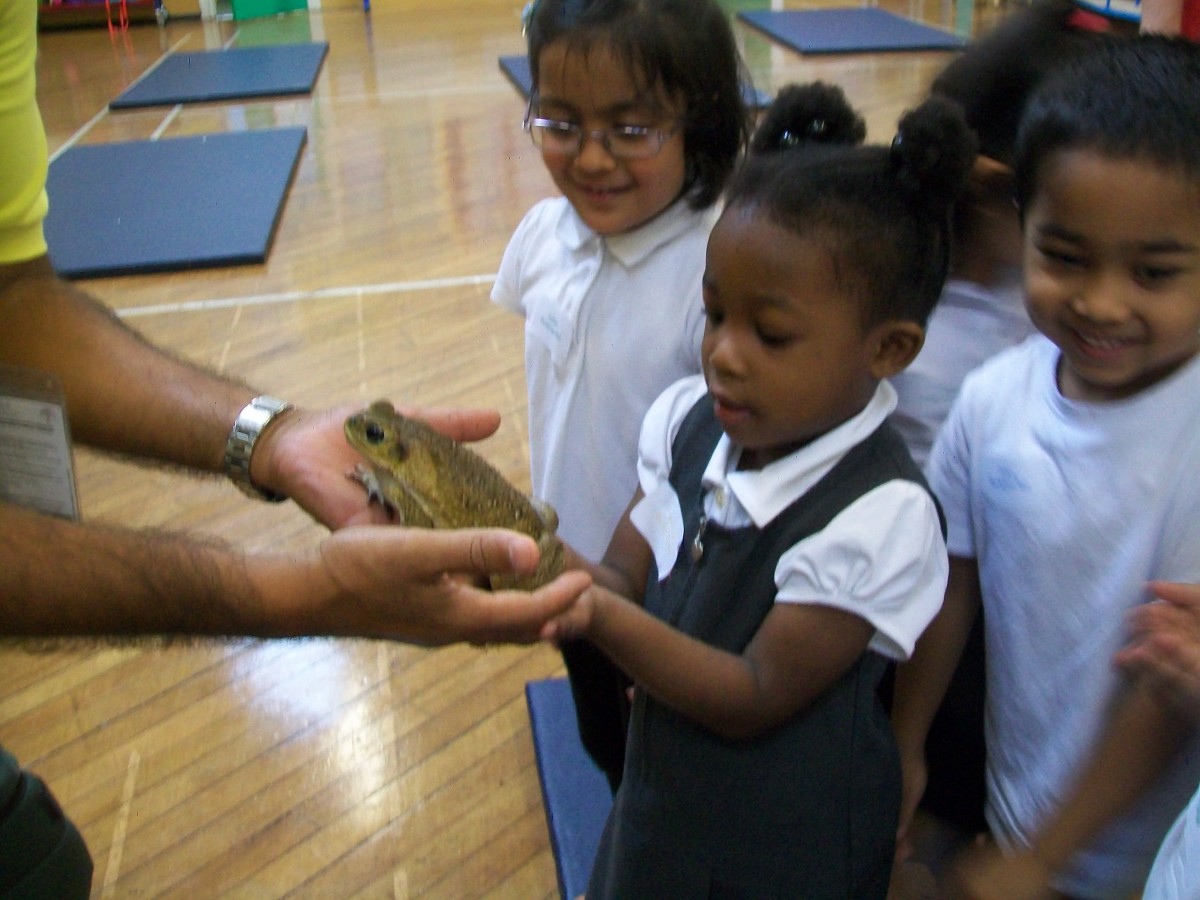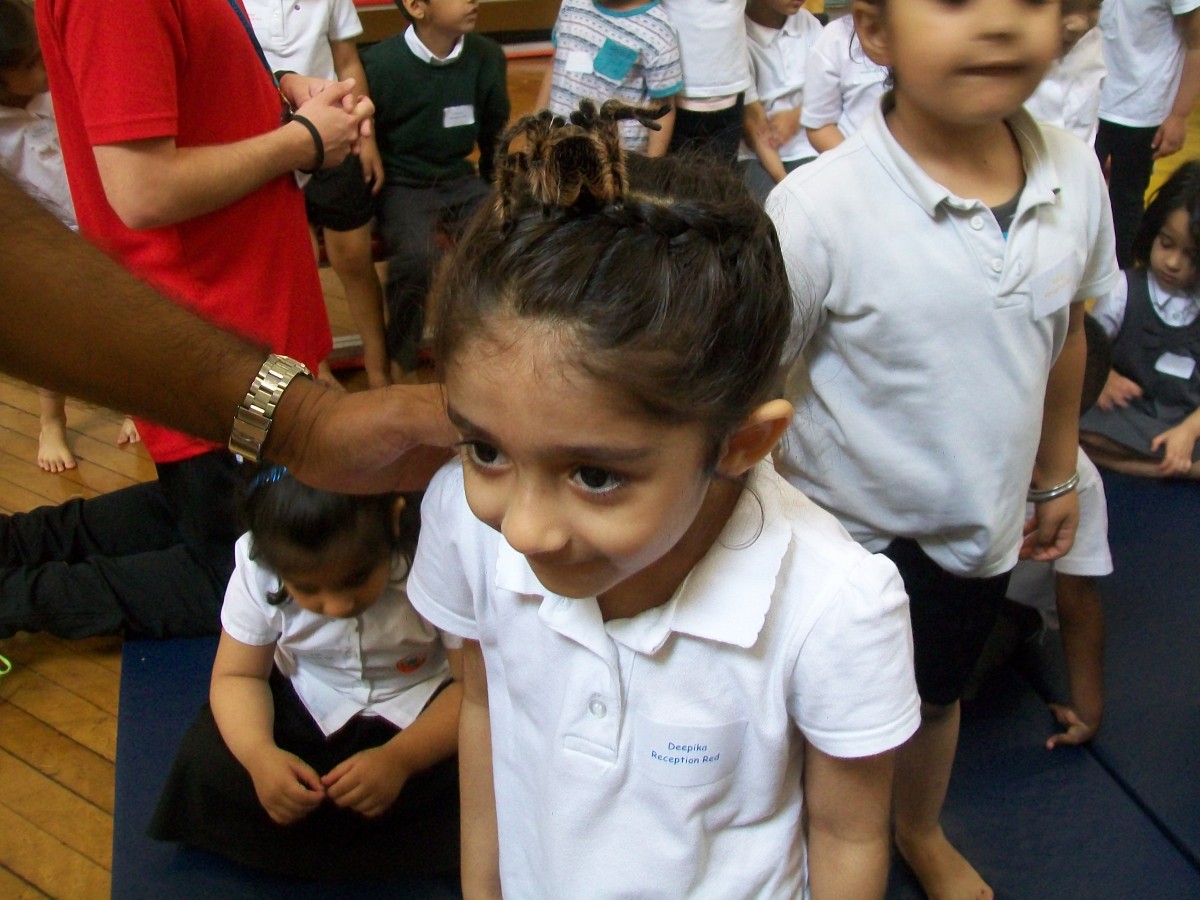 Healthy dinners, September 2016
Our Reception children have commenced school dinners this week. Children have shown excellence independence skills in hand washing, making healthy food choices and playing outdoor games with their lunch time supervisors.
This week we enjoyed trying Groves potato salad with potatoes grown in the school garden, picked by Year One children and prepared in the school kitchen. It was delicious!
July 2016
Children in nursery and reception competed in our annual Grove sports day. Children were awarded points for participation in race and field events. Children in Year 4 supported the event by modeling the races to the younger children and offering words of encouragement.

Congratulations to Nursery Yellow and Reception Yellow who were the winning team.
June 2016
Our Reception topic during the second half of the summer term is Fantasy.
As part of our explosion into topic Reception children attended a Lego workshop where children worked cooperatively with their peers to model make in the school hall. Children made houses, gardens and shops using Lego, we put our models together to make a Lego city.
June 2016
As part of our fantasy topic we have been reading books about superheroes. We dressed up and acted out superhero stories then we wrote our own superhero rules and made superhero books.
A bad superhero called the Joker visited our classrooms and stole our superhero and Lego toys. We have taken part in lots of problem solving challenges to get our toys back.
First we rescued Spiderman from a tangled web surrounded by slime. We designed and made a bridge so we didn't fall into the slime. Next we built a trap to catch the Joker. We put fruit inside to lure the Joker into the trap and thought of ways to improve our designs. We used our brain power to solve the Joker's addition and subtraction problems. Lastly we wrote 'wanted' posters to find the Joker and get back our missing toys.
May 2016
Throughout the first half of the summer term our Reception topic was 'The Great Outdoors'.
Children had the opportunity to explore and find out about woodland creatures and mini-beasts.
We read the following stories in class
• Growing Frogs
• The Very Hungry Caterpillar
• Superworm
• Snail Trail
• Bad Tempered Ladybird
• The Very Helpful Hedgehog
When learning about life cycles children had real life experiences of looking after and observing frogspawn, tadpoles and frogs. After caring for our frogs we released them into our forest school pond.
Children have also taken part in a living caterpillars project watching real caterpillars transition from eggs to caterpillars then chrysalis'. We released our adult butterflies into our school garden.
In May 2016 we enjoyed an educational visit to Conkers national forest. Children enjoyed exploring woodlands, investigating habitats and mini-beasts and taking part in a barefoot walk. See our gallery for photographs of our trip.
Find out more about the Early Years Foundation Stage Curriculum by looking at the link below:
What to expect, when? Guidance to your child's learning and development in the early years foundation stage