Smashing Summer Term Work
To end this half term, Year 5 have taken part in a DT project, which involved creating lots of wonderful cards that ustilise cams to create moving messages! Children have explored cams and the types of movements that can be induced, created slider and lever cam system prototypes and have even go on to plan and make their very own cards that use slider/lever cam systems. Well done Year 5!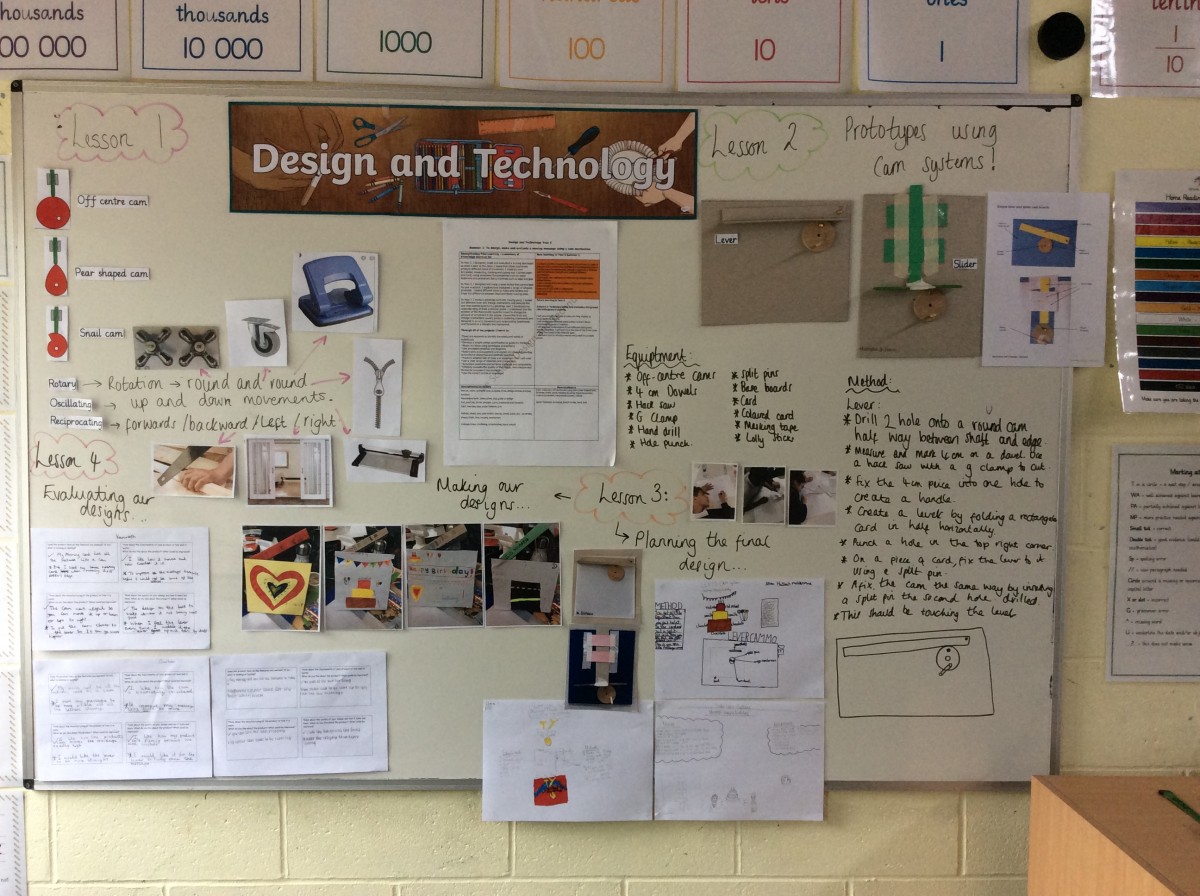 Since returning from the Easter holidays, we have been learning all about our Solar system as part of our Science topic. So far we have found out about the planets in our galaxy and we understand how the Earth and moon rotate. Have a look at some of our work below.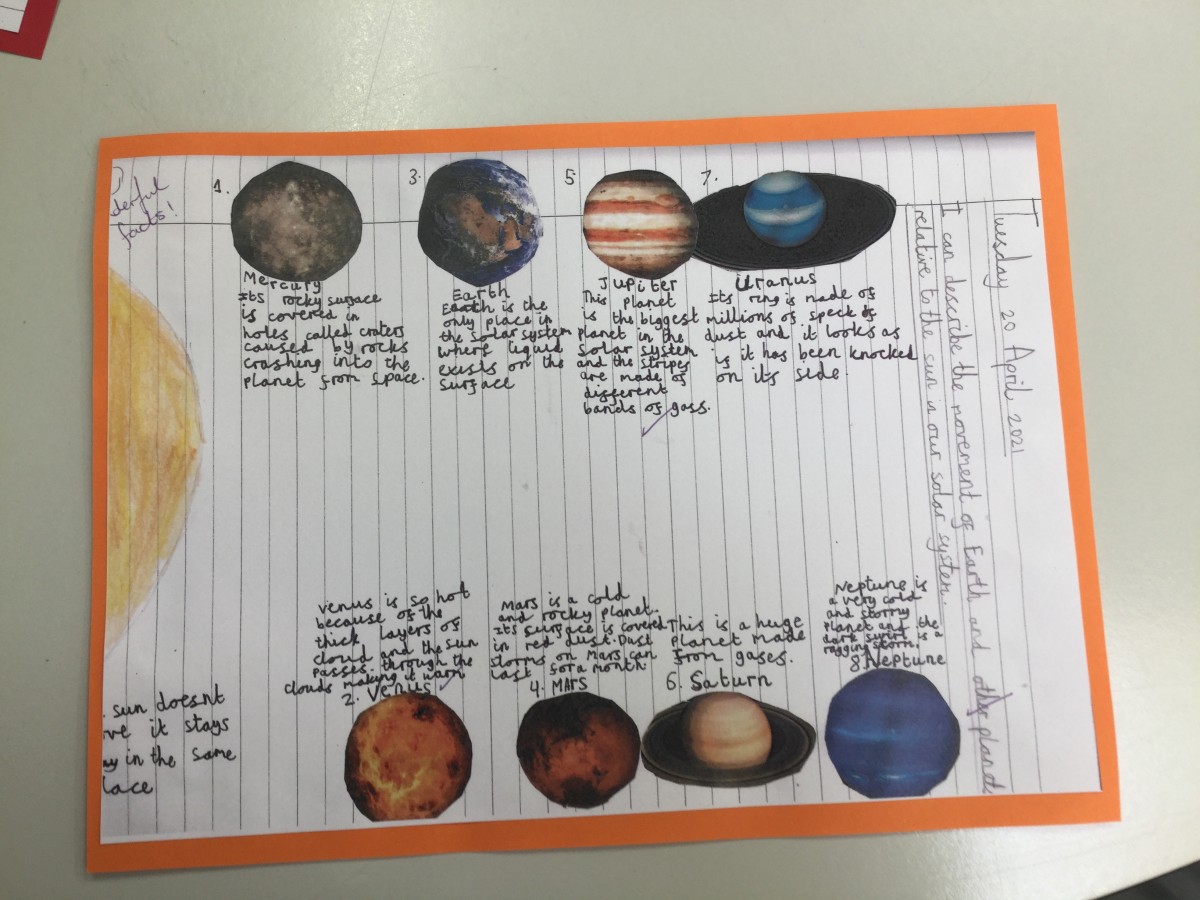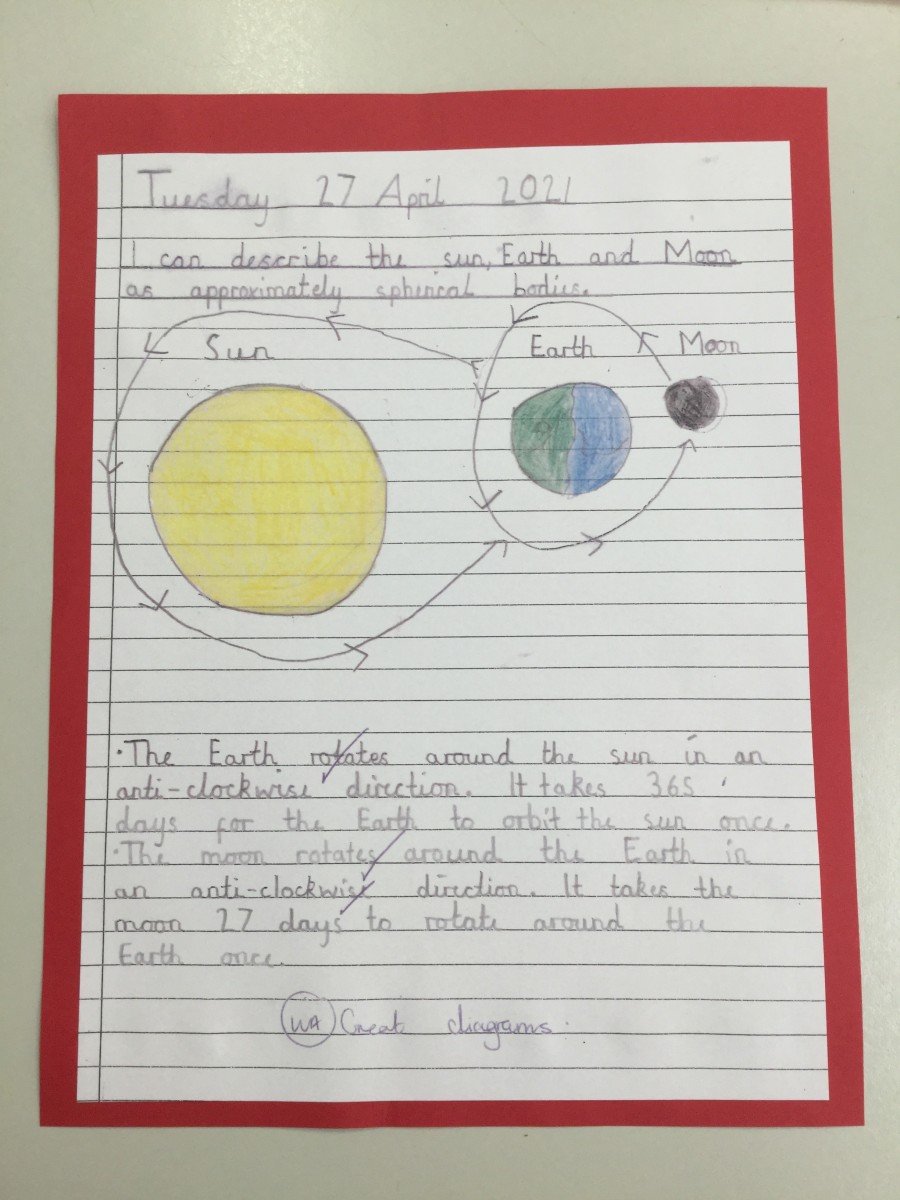 In Maths, we have been practising our rounding skills. We used our knowledge of mountians from our Geography topic, to help us round the different heights of mountains and creat a bar graph to represent this data. Can you tell which mountain is highest?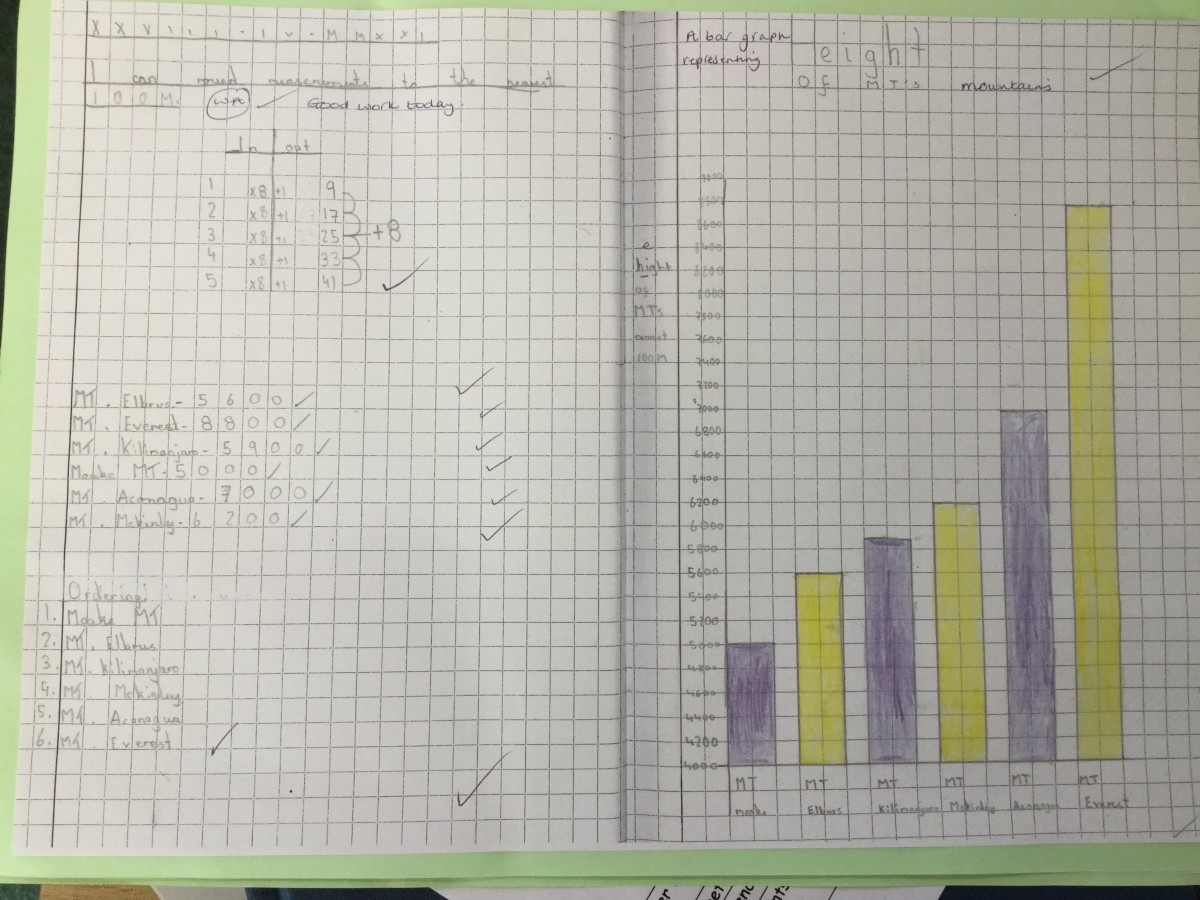 Wonderful week at school
This week we have been working very hard in all our lessons and produced some fantastic work.
In Literacy we are using our class novel The Dog Who Saved The World to help us write a narrative from Dr Pretorius' perspective. Have a look at the diary entry we did to help us write in first person!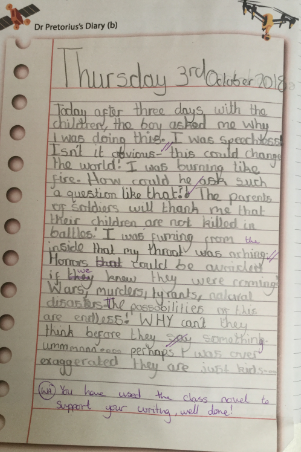 In reading we have looked at different types of figurative language including metaphors, similes and personification. We found examples in our poem of the half term March of the Penguins.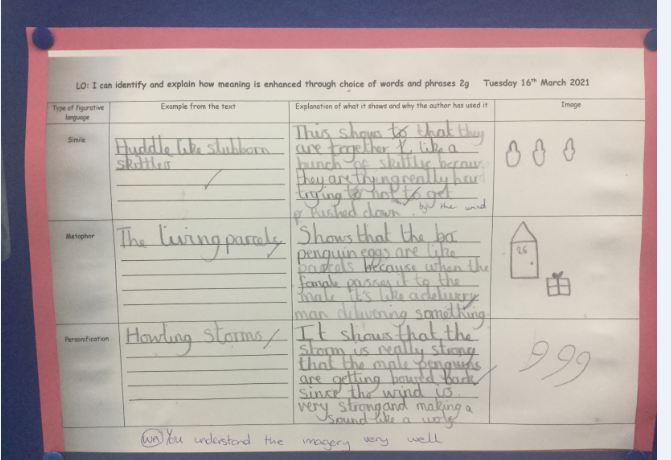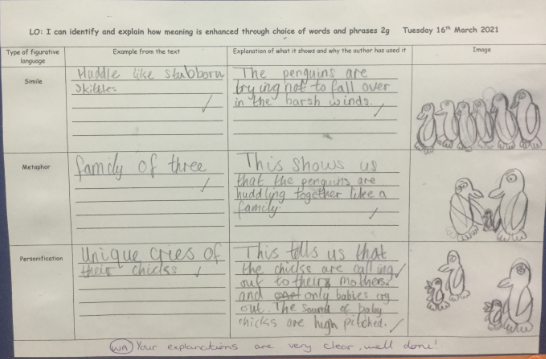 We also read chapter 36 of our class novel and discussed whether we think the children were brave or foolish to get into the church through the poo chute! Have a look at our thoughts and see who you agree with!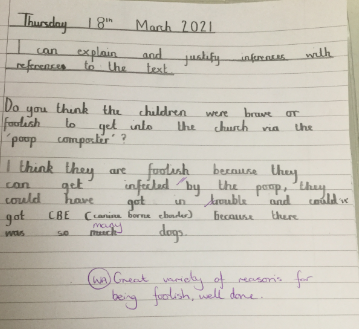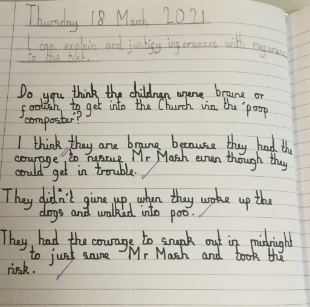 Back to school Best Bits
We are so excited to be back in school and had a great day to celebrate British Science week from the 8th-12th March. During our topic day, we learned all about our amazing body pump, the heart. We became blood cells and explored how oxygen is transported around the body. We made 'blood soup' to undertsand the four components of blood and what their jobs are. We made plastecine models of the heart and used our knowledge to label the different part. Have a look at our day below: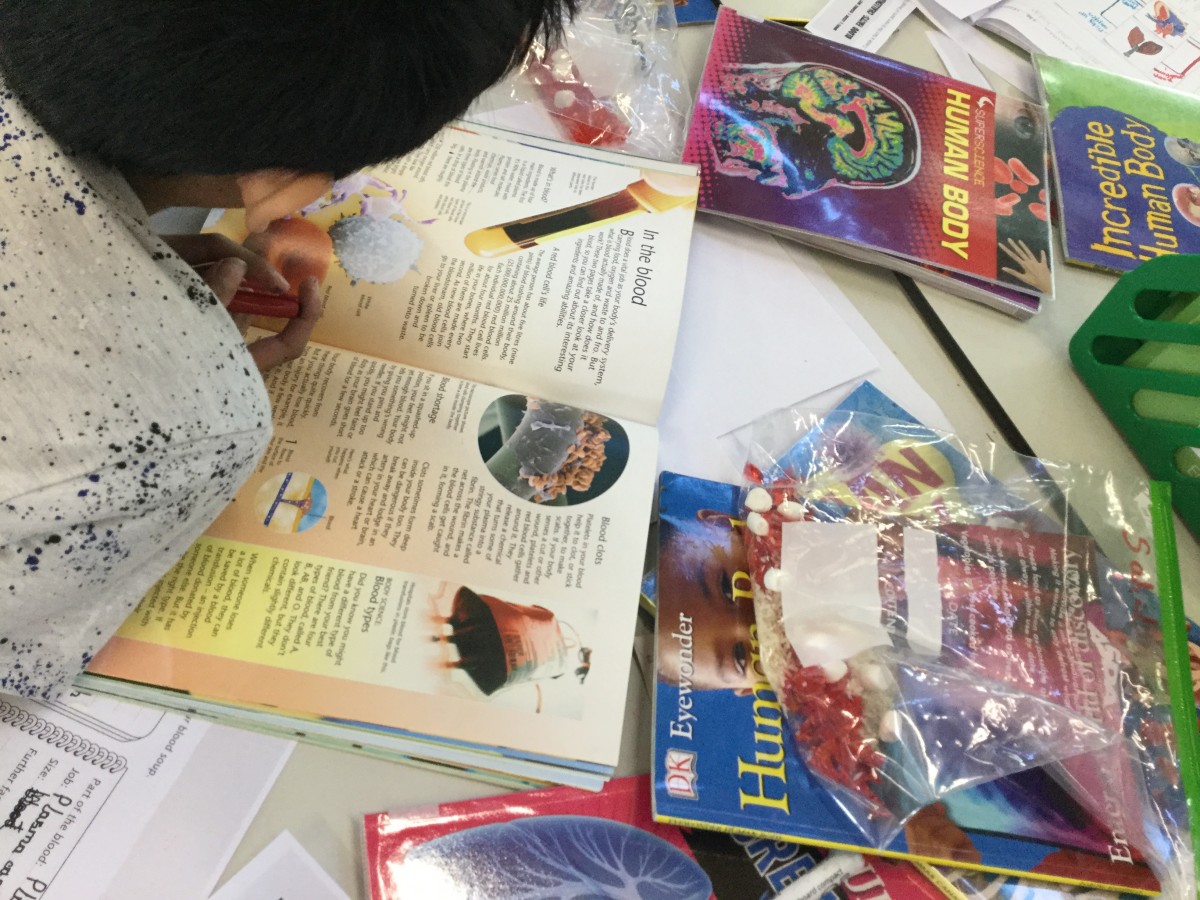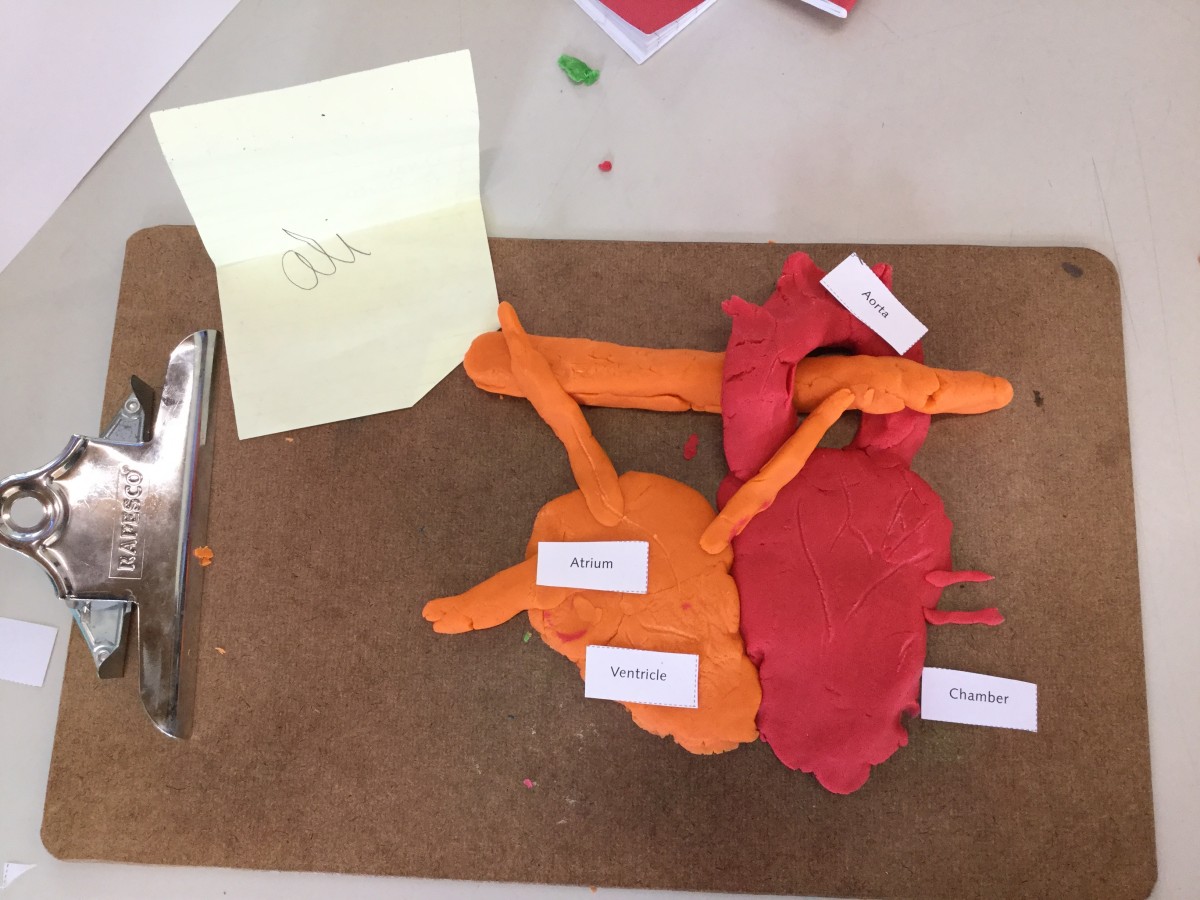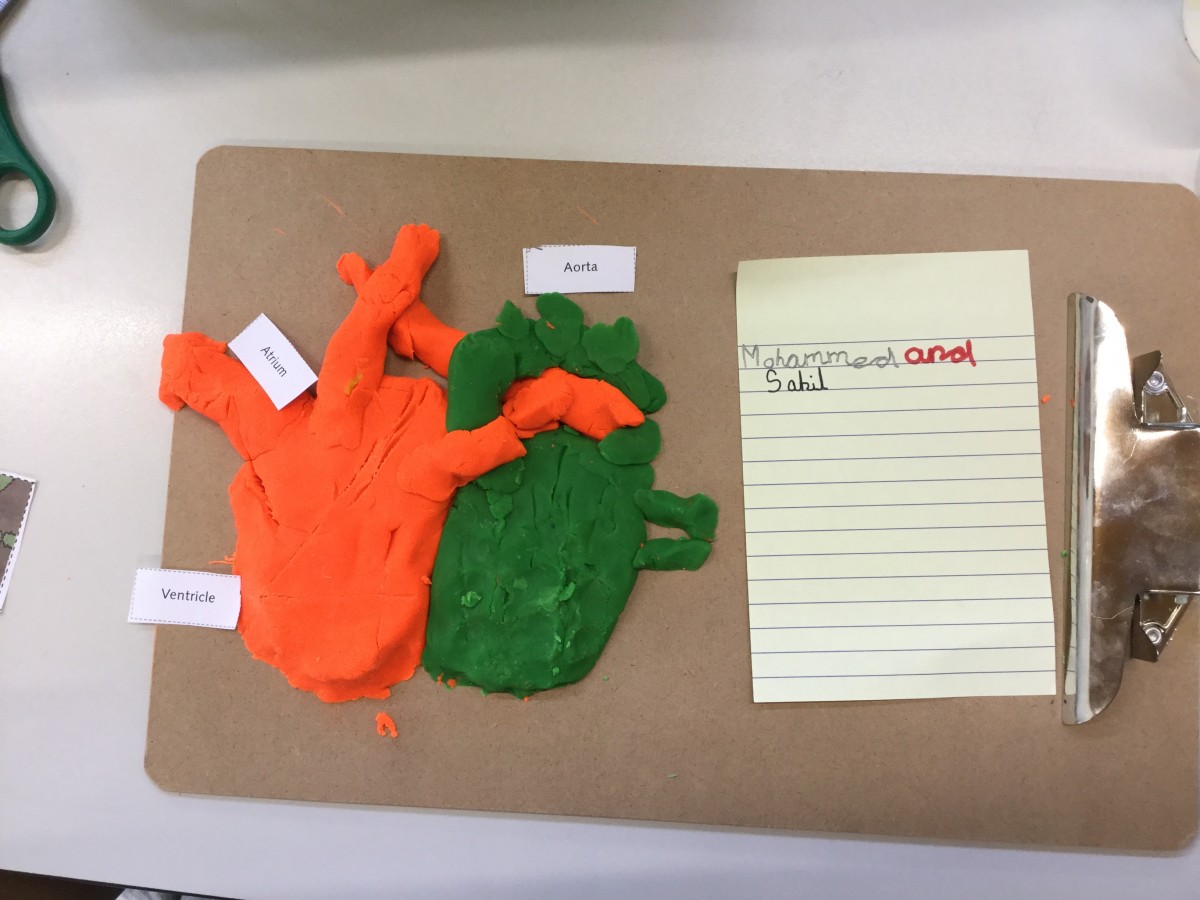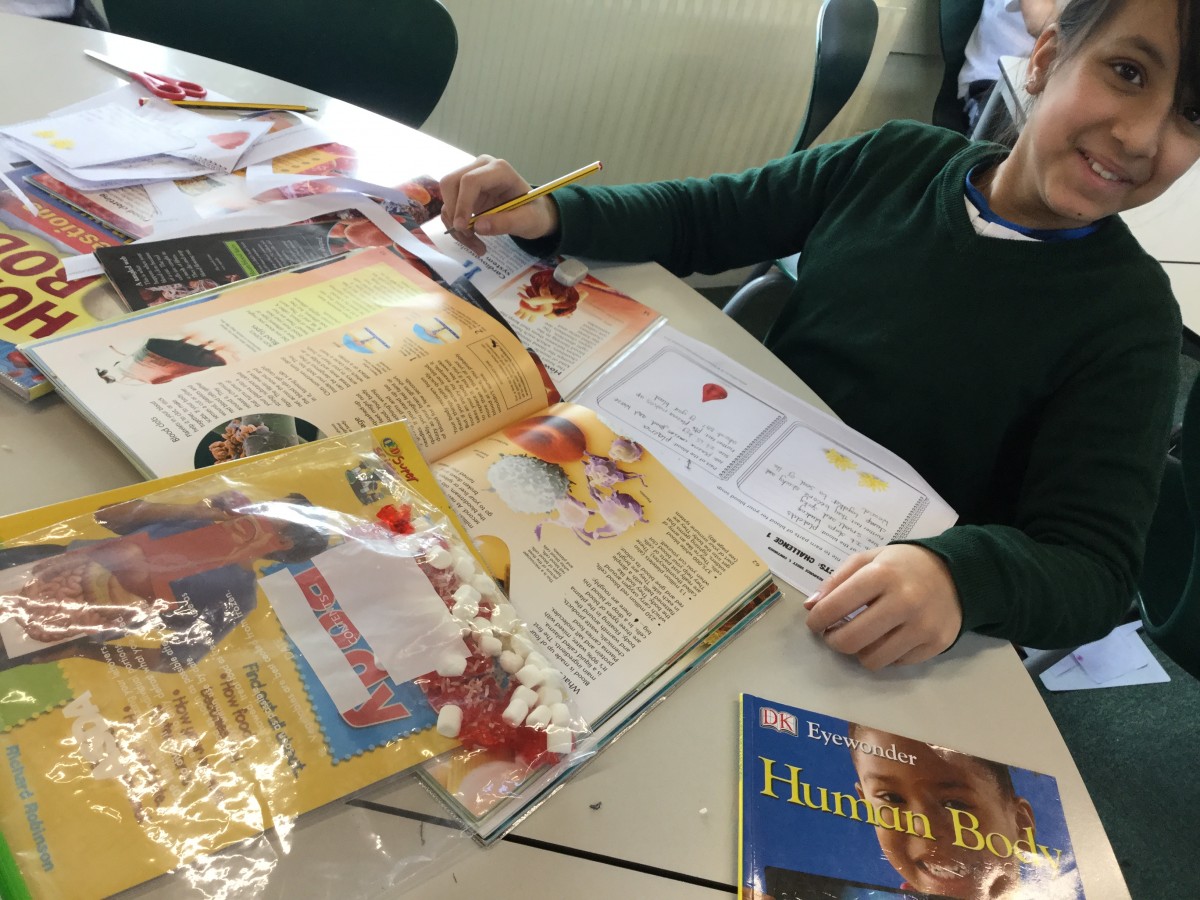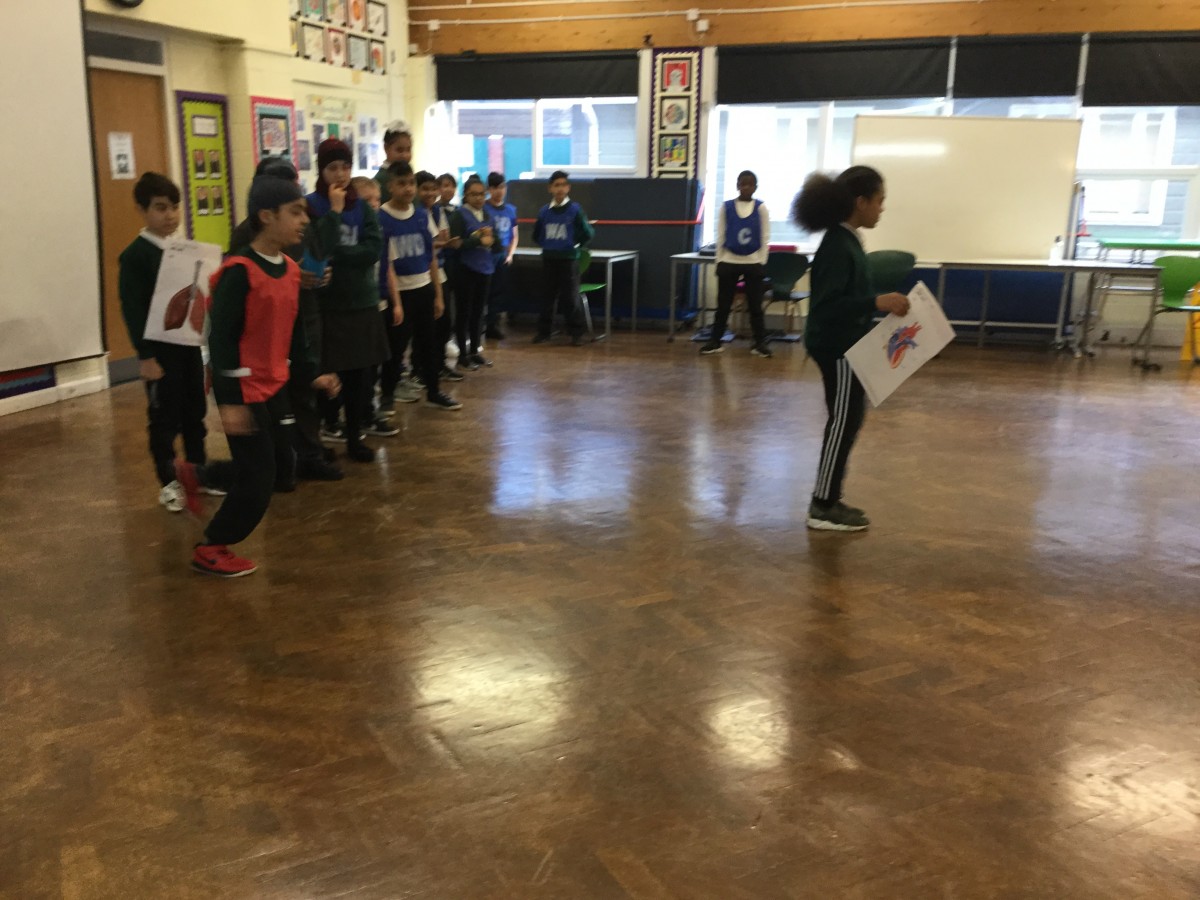 Home learning highlights
A lot of children have been working extremely hard at home, this is great to see. Have a look at some of the excellent work they have been producing below:
In french this week, Harris in 5 Green has thought of some delicious sandwiches! Bon appetit!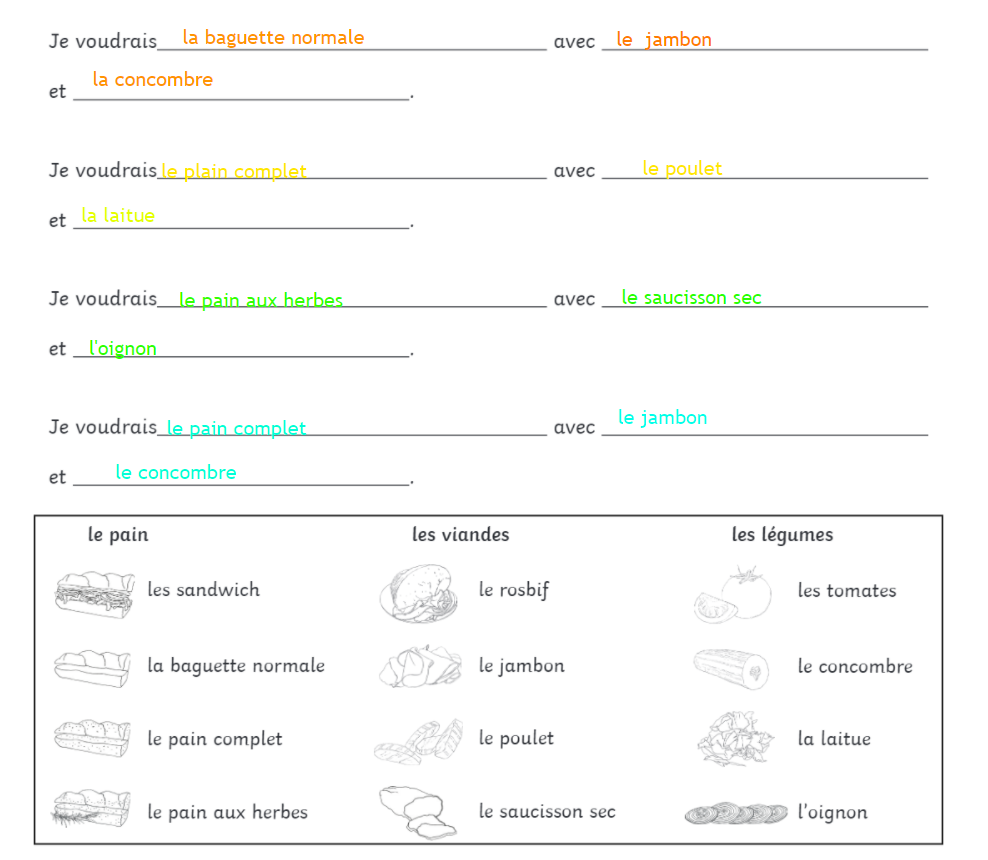 We have had a lot of internet safety superheros in 5 Red this week.
Ayaan created this handy sleep-well guide to help him avoid screen time late at night:
Sehaj gave good advice to a friend who opened up to him about being bullied online. He shared some useful contact details for places he can go for help.
As part of our work around Safer Internet week, Umair in 5 Green has reflected well on the forms of bullying that people may face both online and in face to face interactions.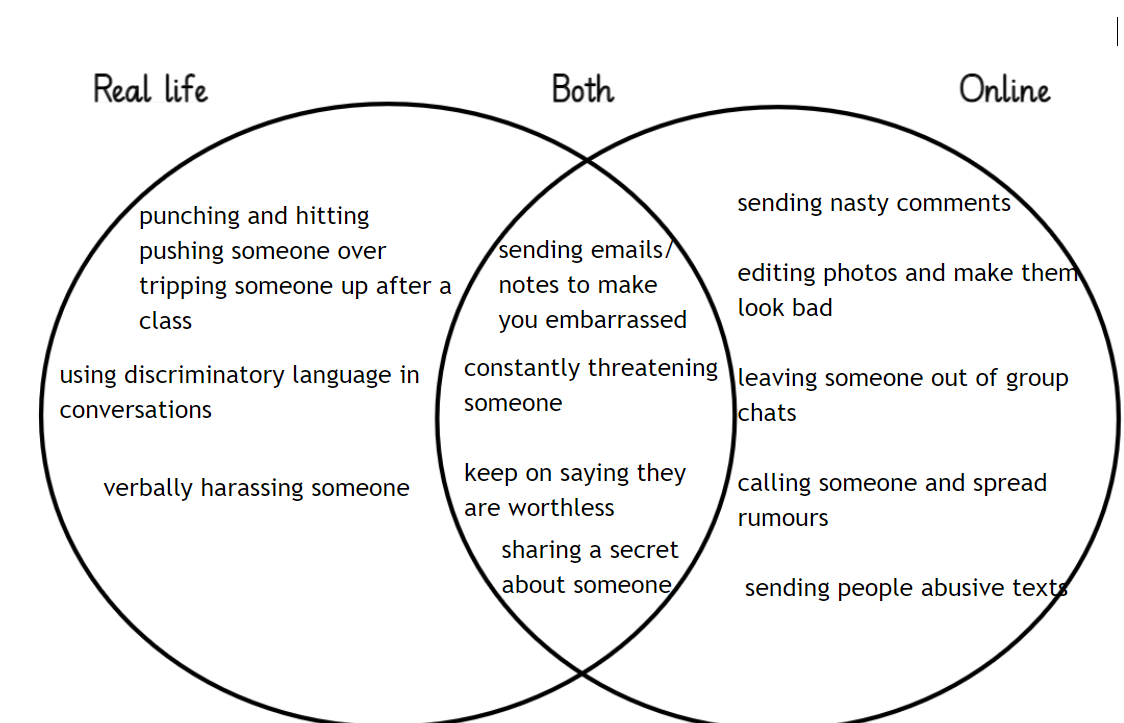 Children in 5 Green have produced some brilliant pieces of art in the style of Paul Klee. They have used 2d shaped and tinting to achieve them!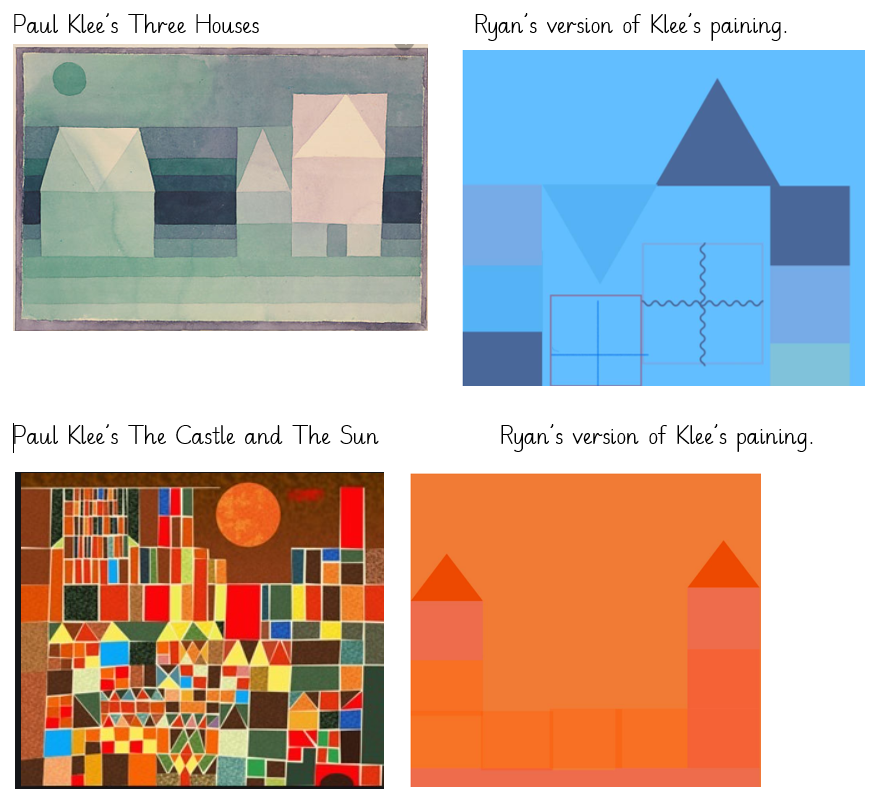 Tres bien for the french work you have been producing this week!
Kaiden from 5 Red used Paul Klee and Pablo Picasso as inspiration to create this fantastic lanscape using just 2D shapes, exactly like the artists would have!
Some children got creative and used cardboard to create their landscapes: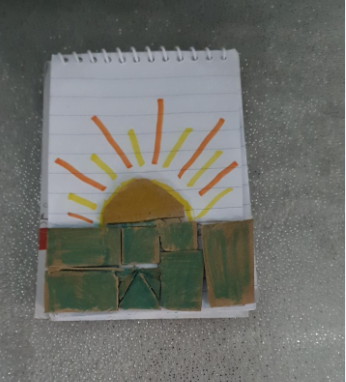 Spring Holiday Projects
We had a fantastic response to our holiday projects and are very impressed with the effort pupils have put in to researching about South Africa. This will help a lot when we read our class novel of the half term Journey to Jo'burg by Beverley Naidoo. Have a look at some of our holiday projects below.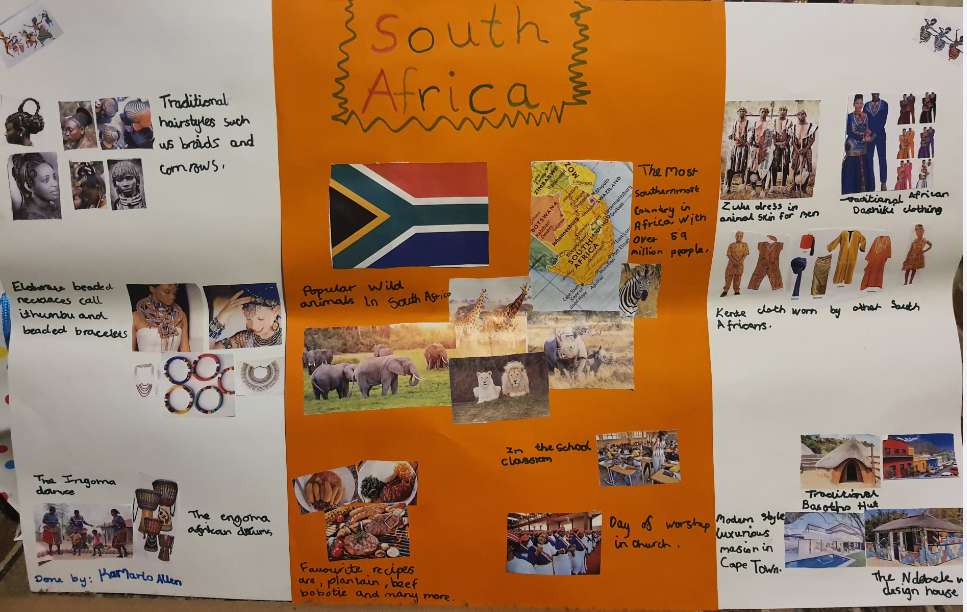 Autumn 2
This half term we have had a jam-packed curriculum, finding out all about the Jewellery Quarter here in Birmingham as part of our History Topic. We started by looking at the journey of gold: where it comes from, how it is extracted from the earth and how it is transported to Birmingham.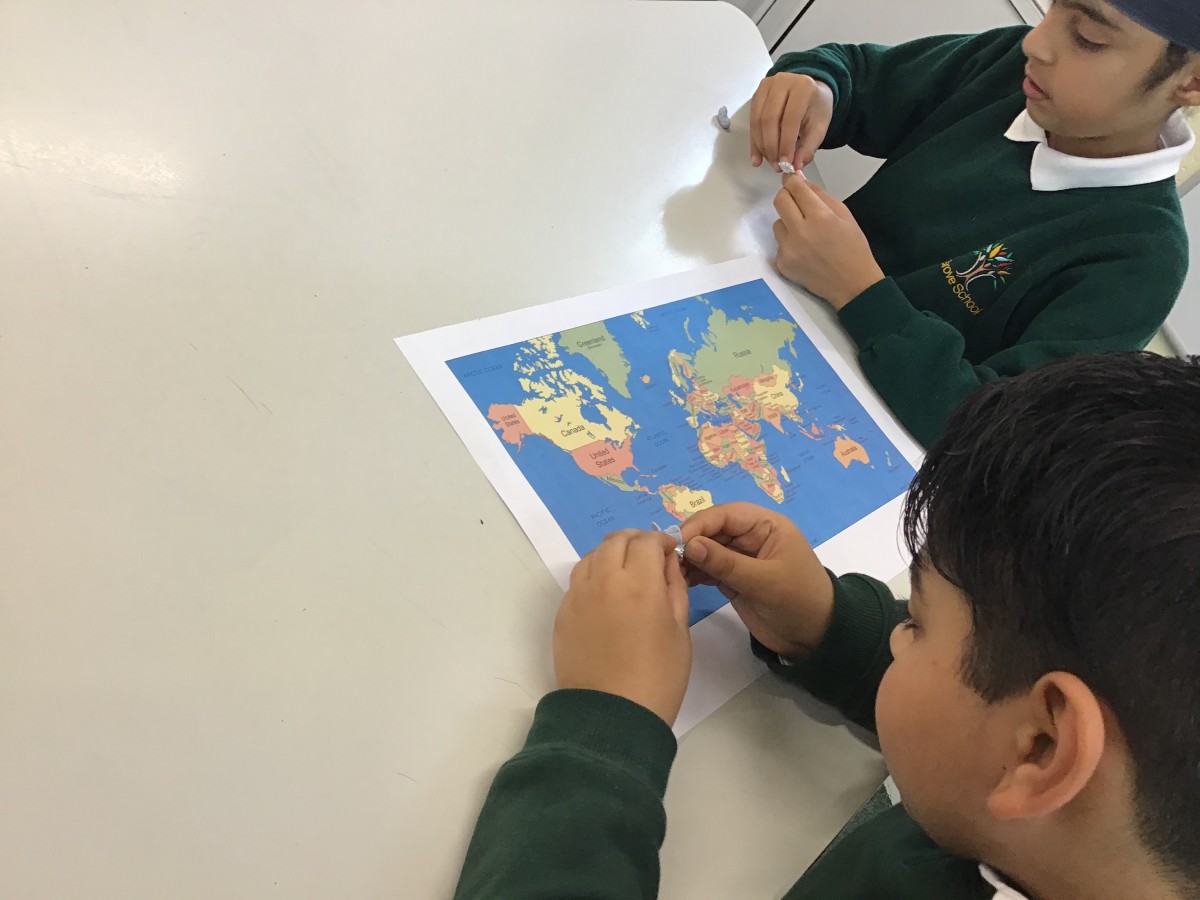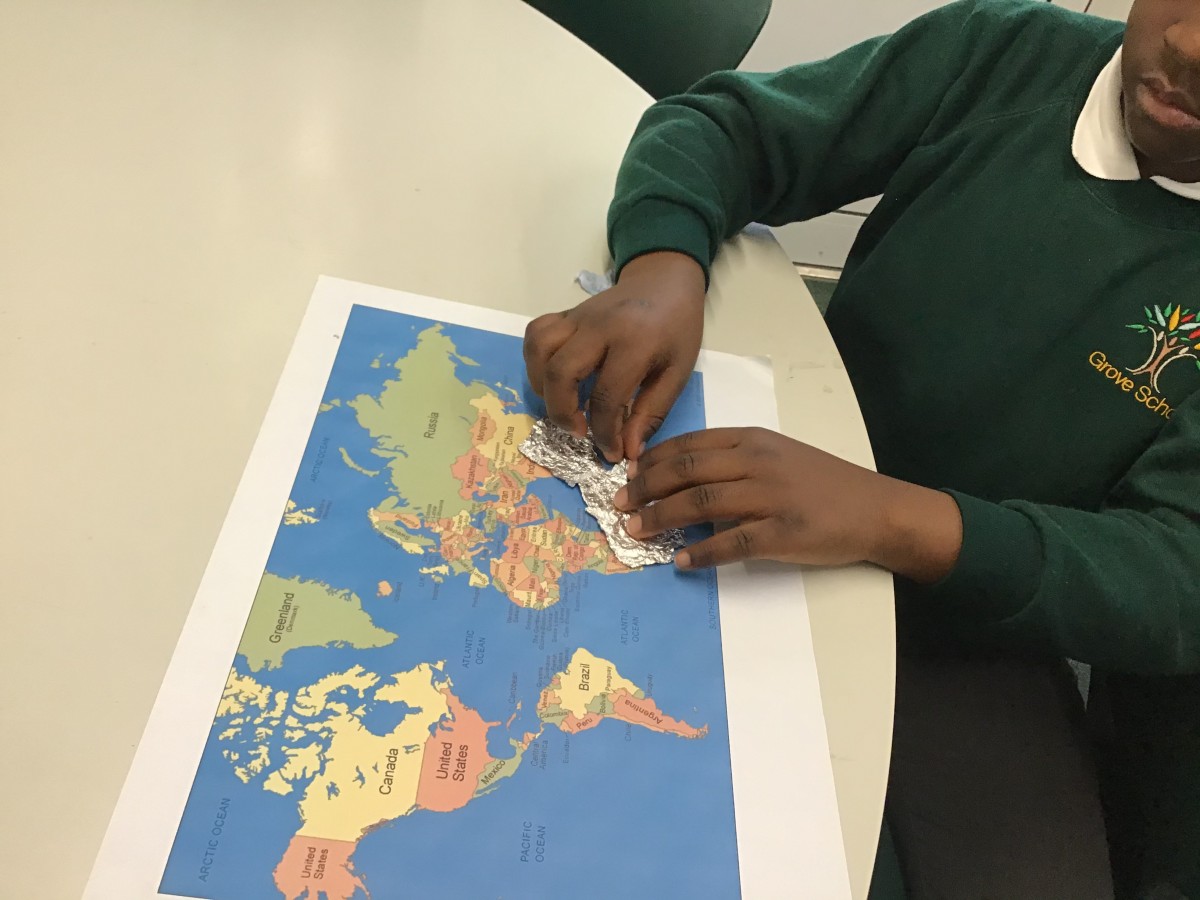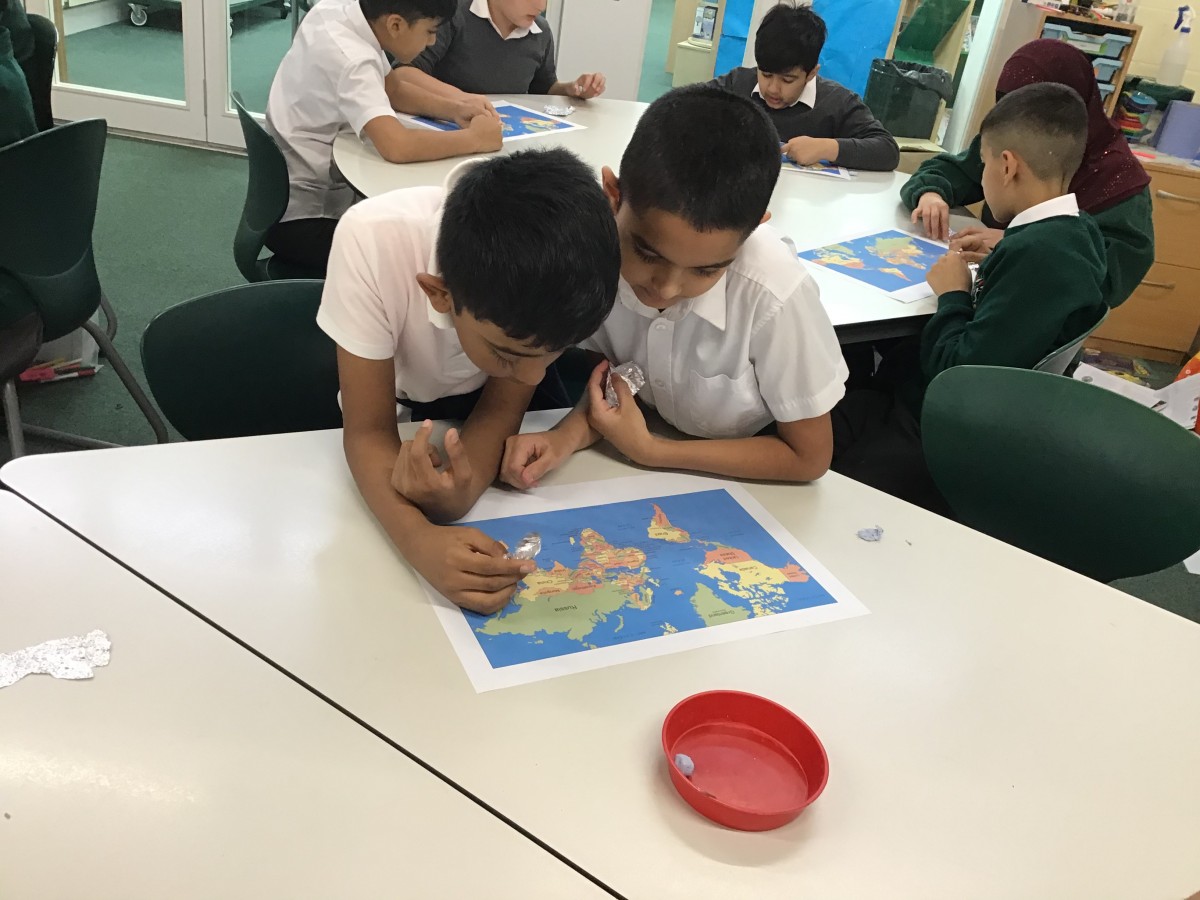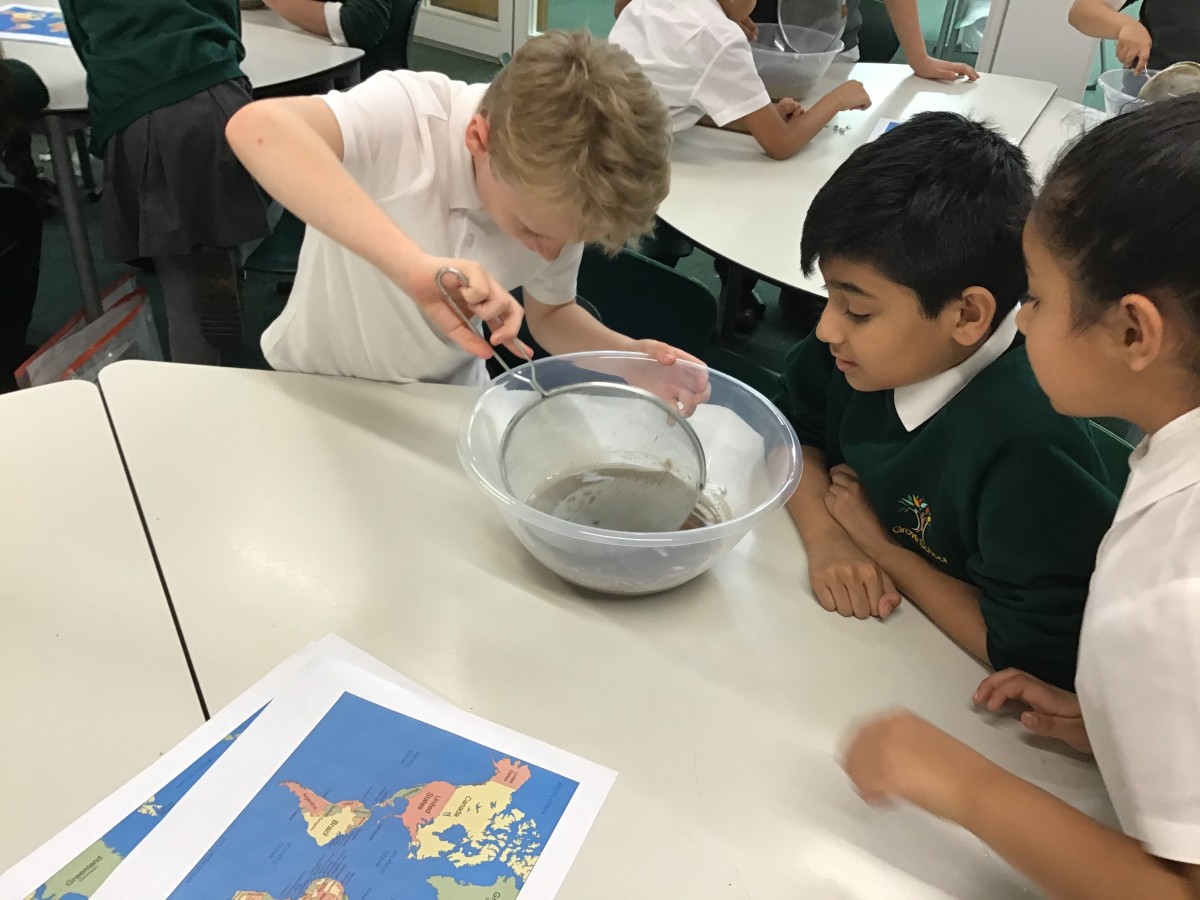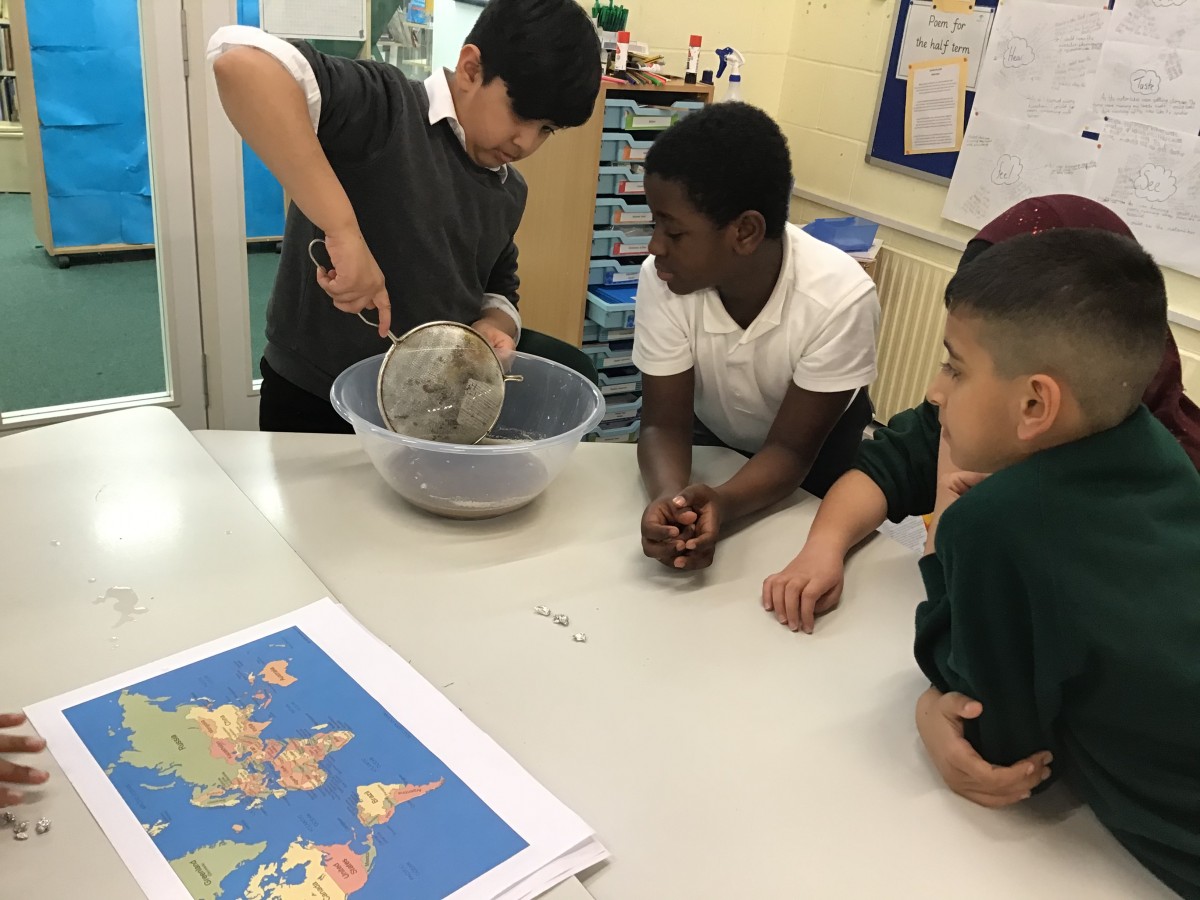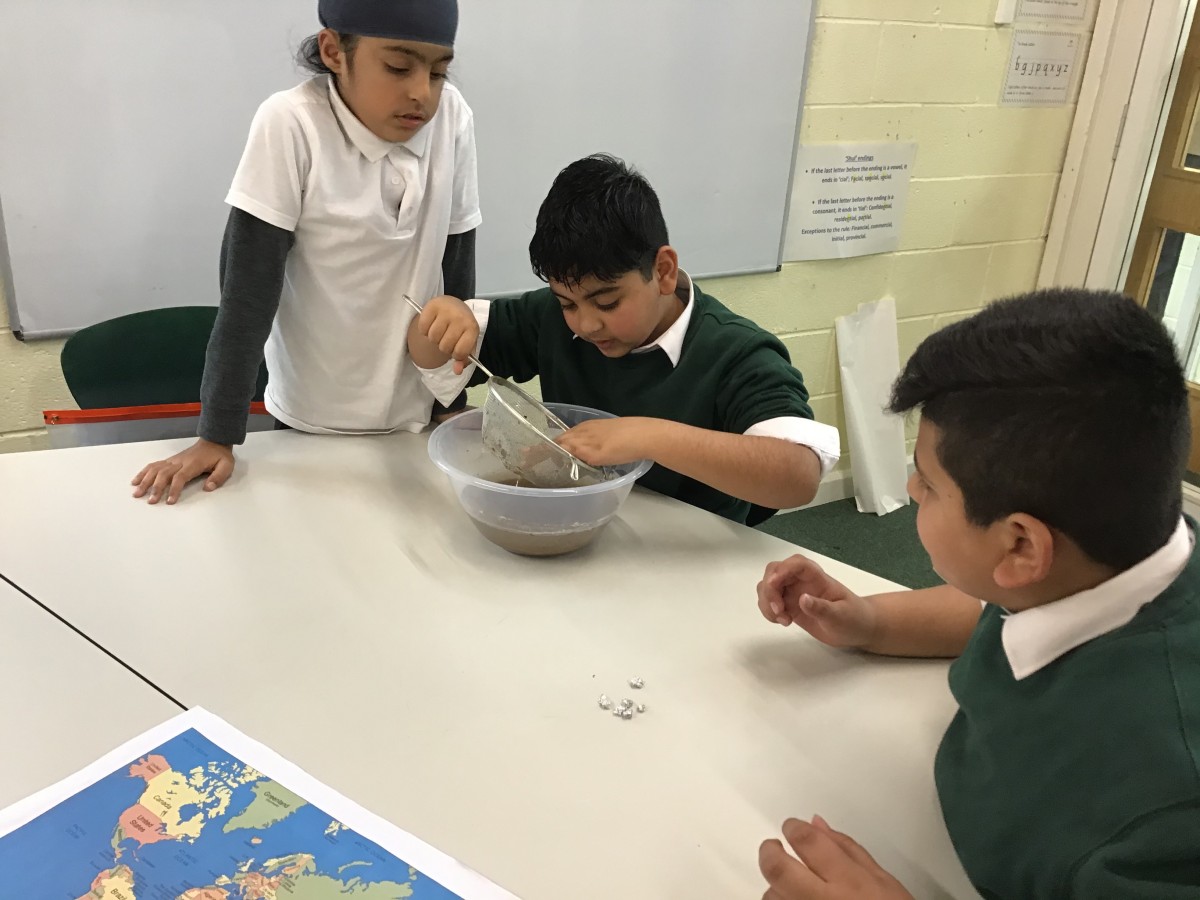 We have studied the different industries found in the Jewellery Quarter including Jewellery Making, The Metalworks industry and the Coffin-making industry.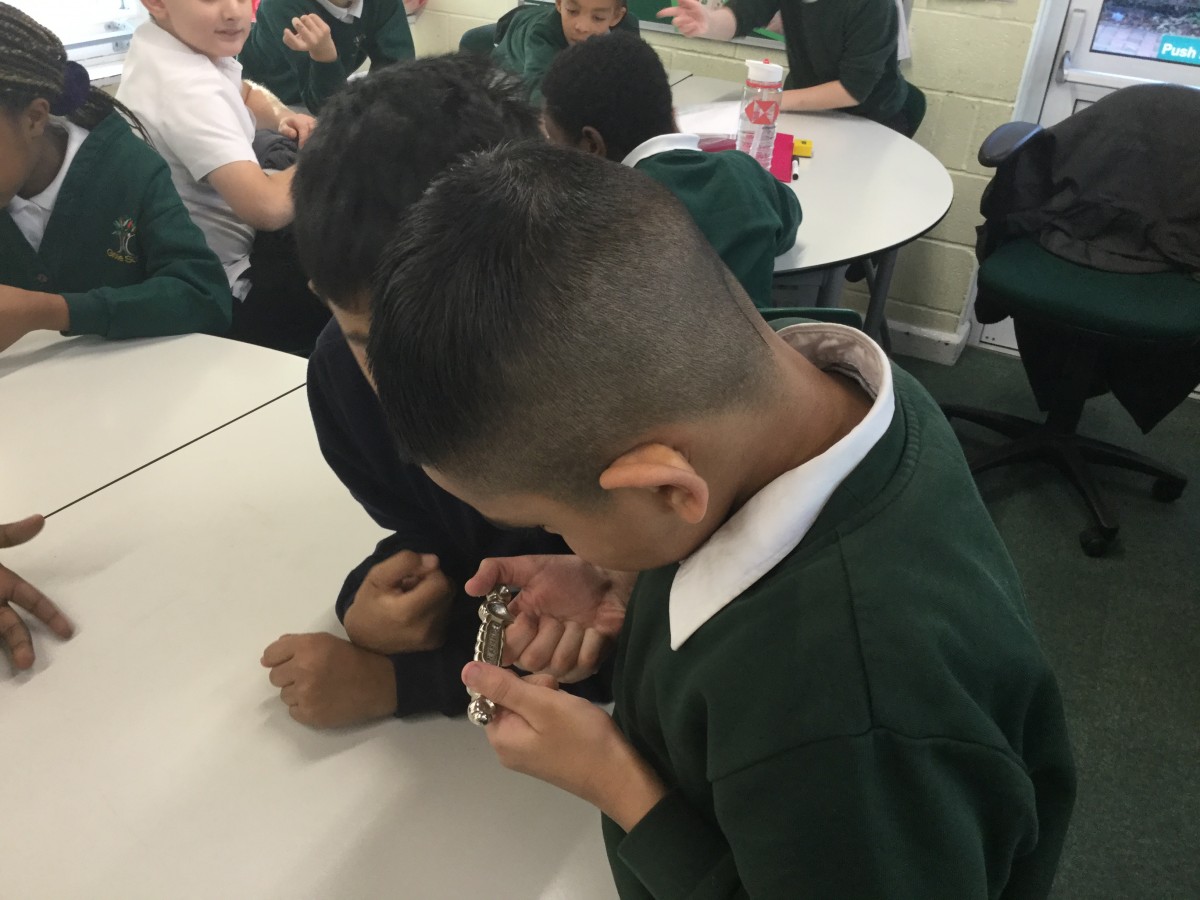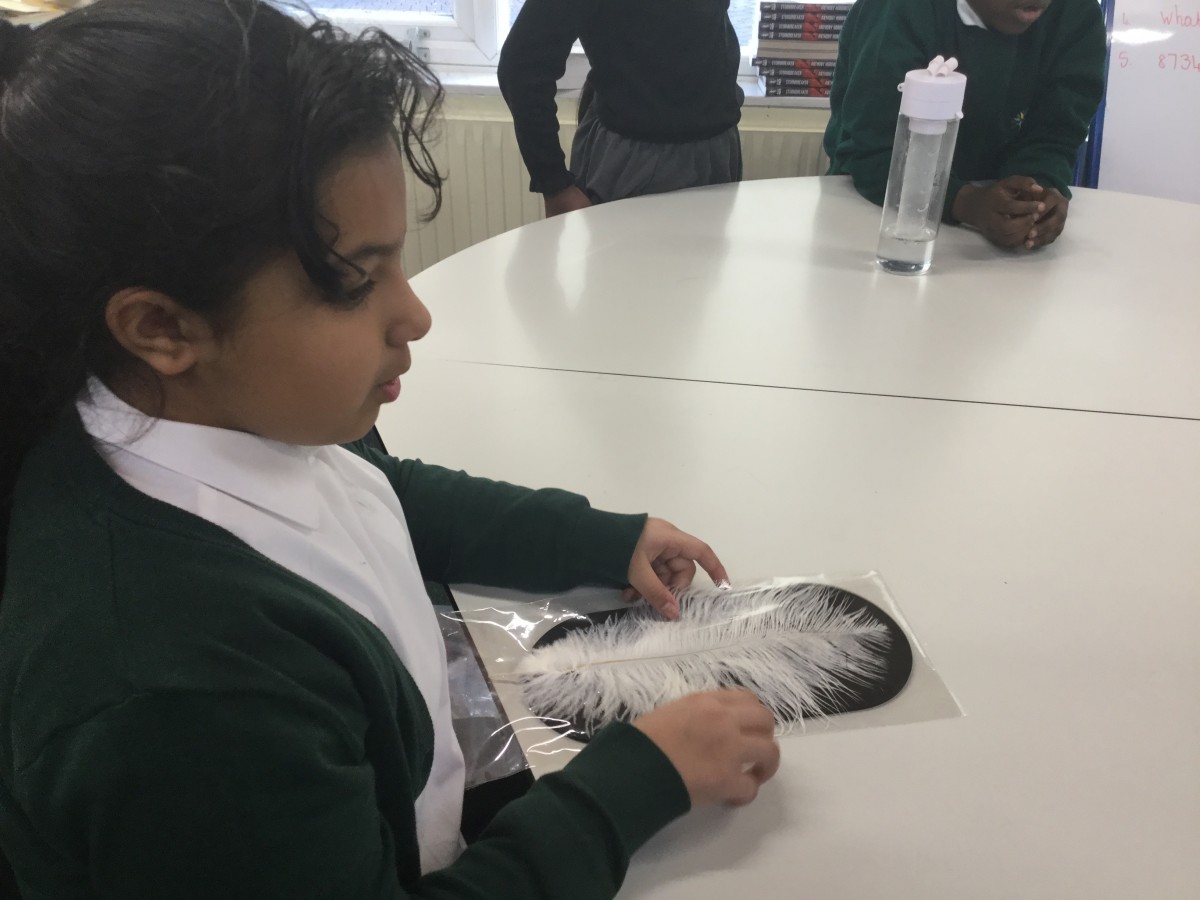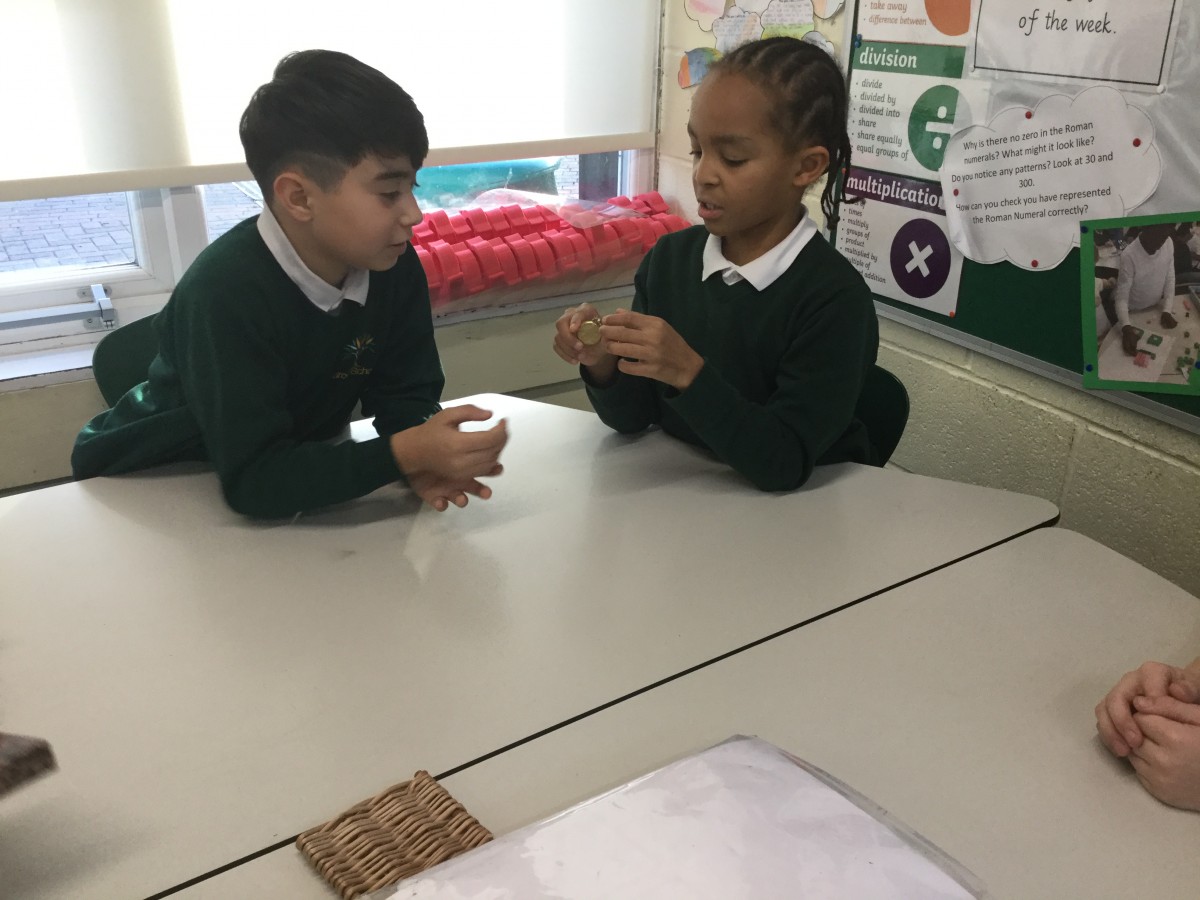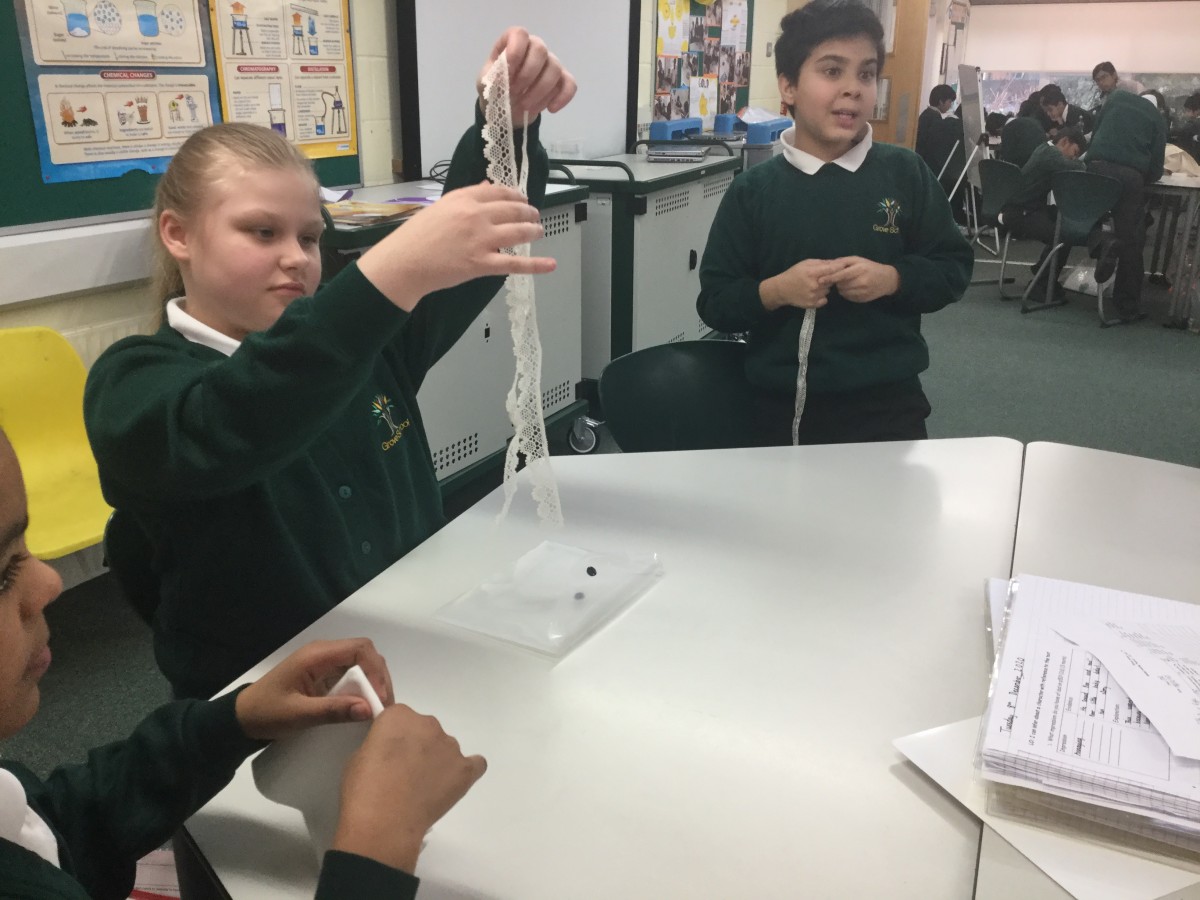 We investigated the historical technique of embossing, which has been used for years to carefully add detail, by hand, to jewellery, metal work and memorial objects. Have a look at us trying our hand at this technique and turning copper shin into decorative bookmarks!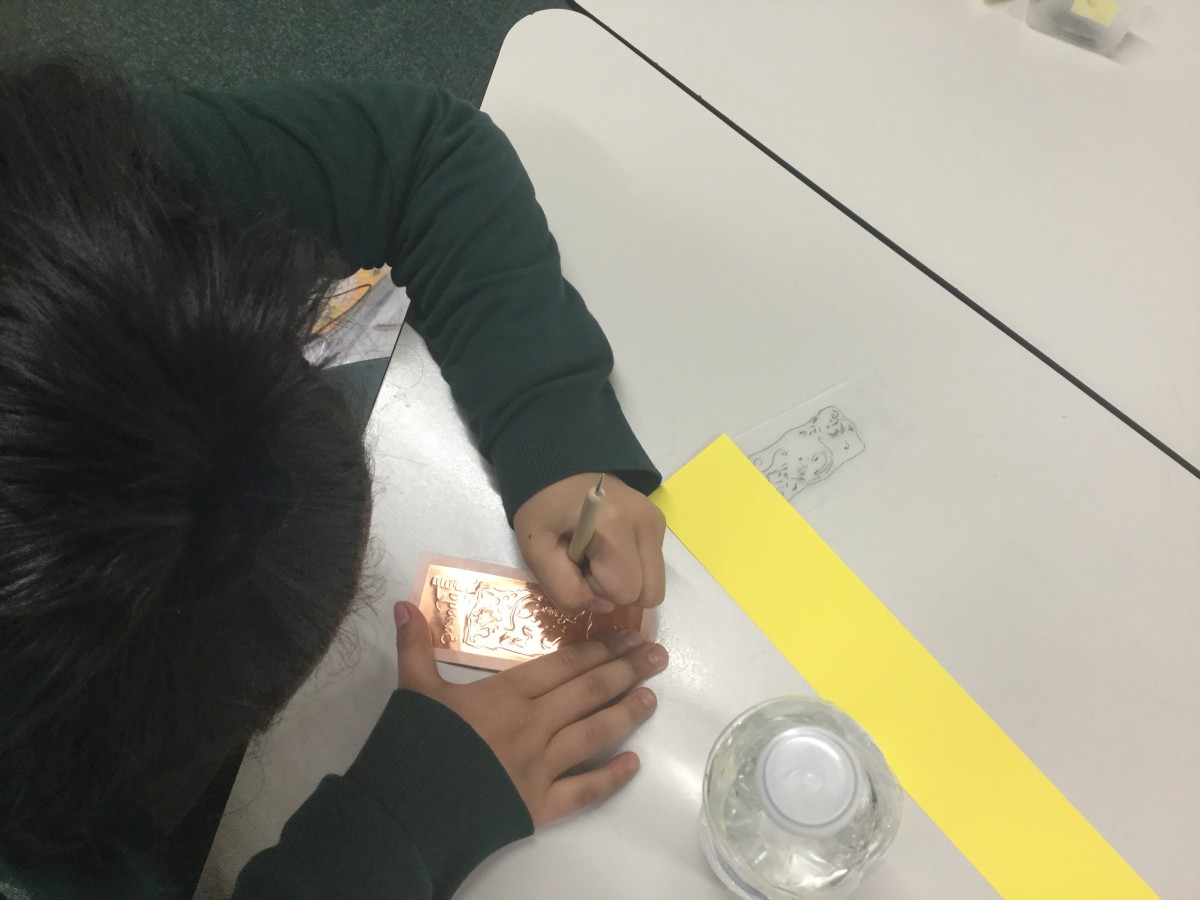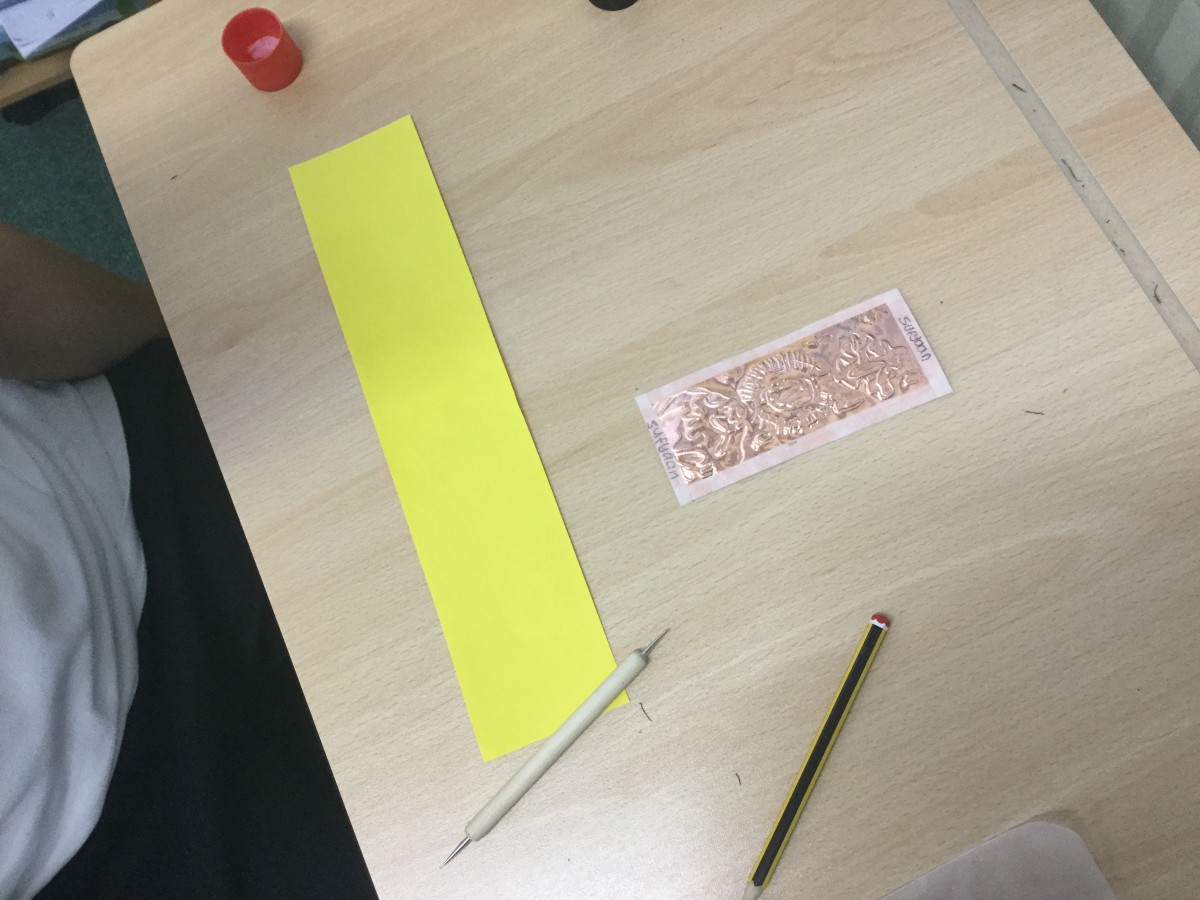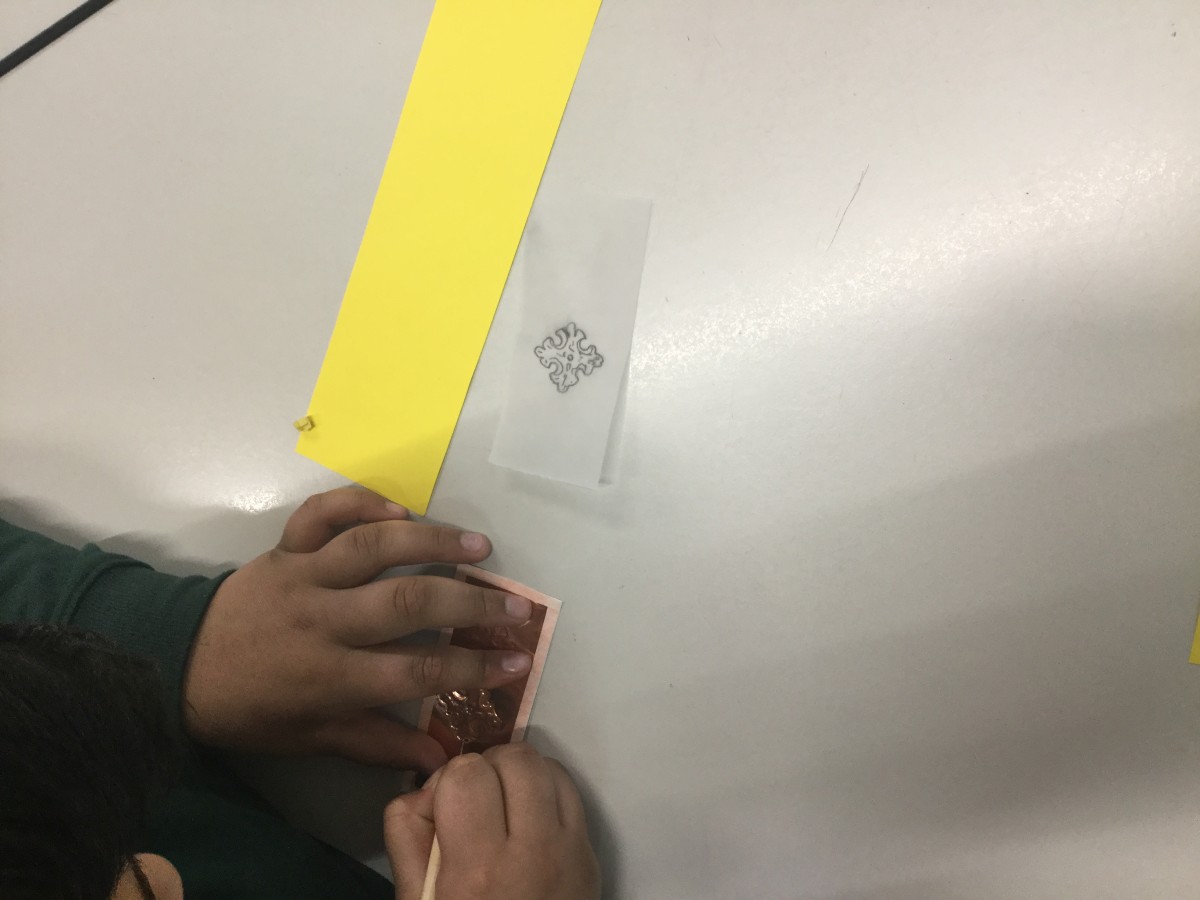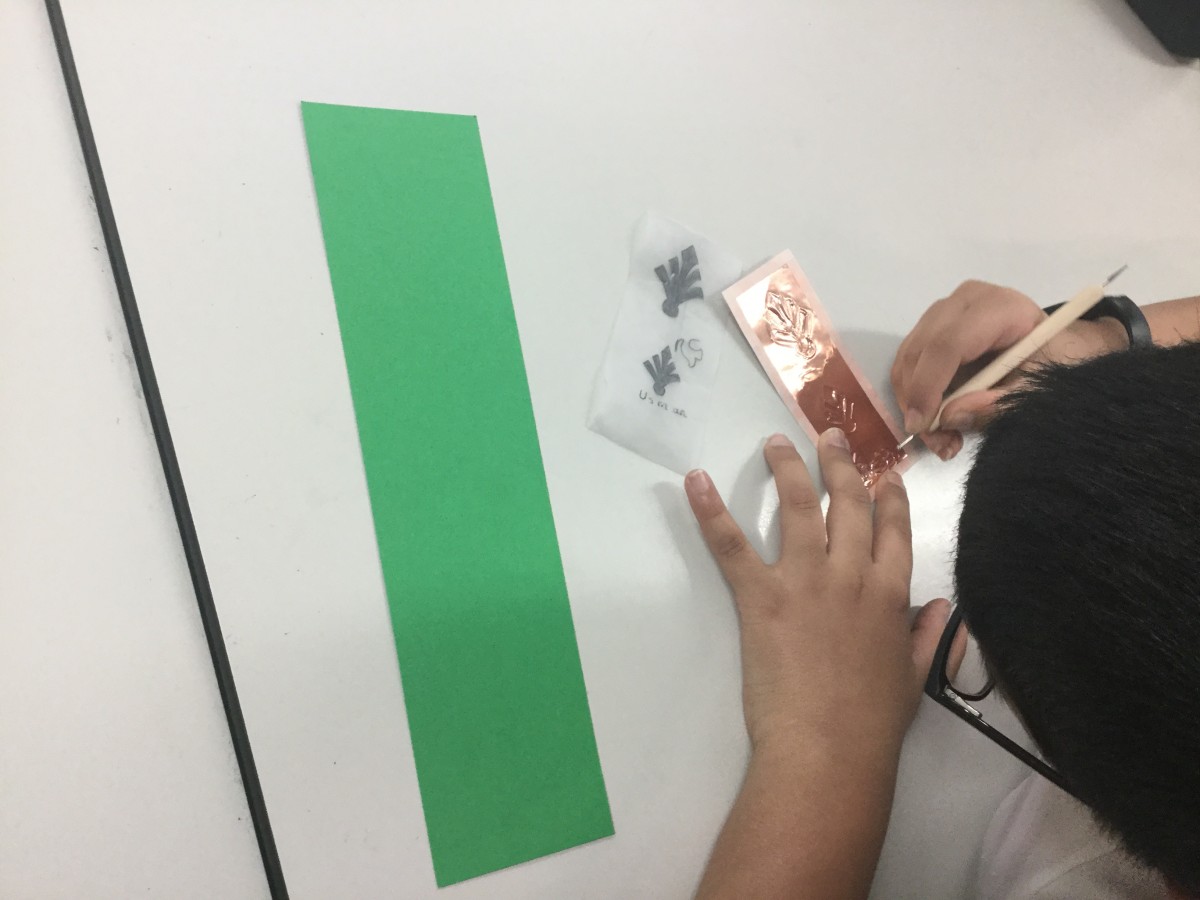 Maths Fun!
Children in Year 5 have been developing their algebra skills by finding Nth terms and finding patterns. Here are some of the children creating patterns with cubes.