Year 3
Whilst Learning at Home
Here is what Ruqayyah thinks Little Bear and the hunters would have said to each other when Little Bear left the village. Fantastic work!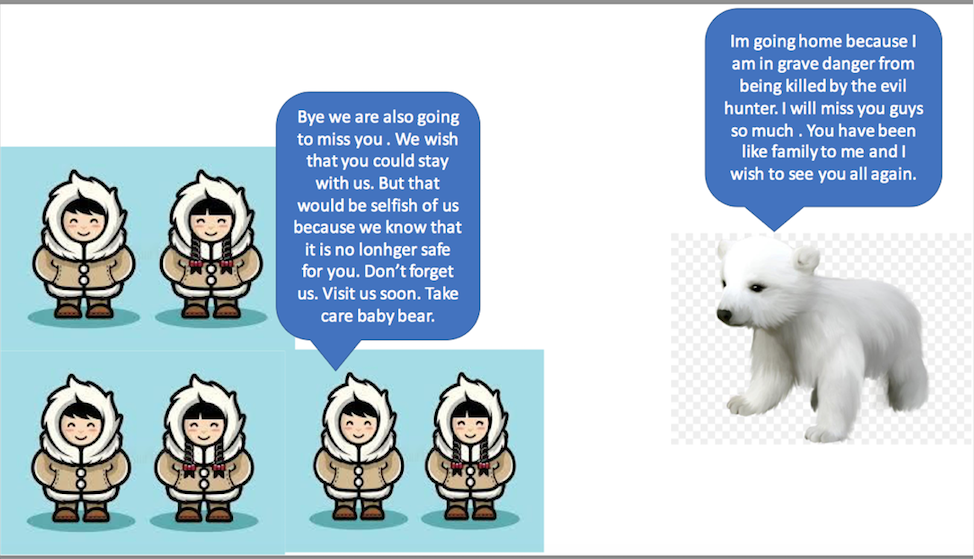 Roman Holiday Projects.
We are amazed at the Holiday projects that year 3 pupils have completed. Here are a few below.
Nardev looks fantastic in his Roman costume!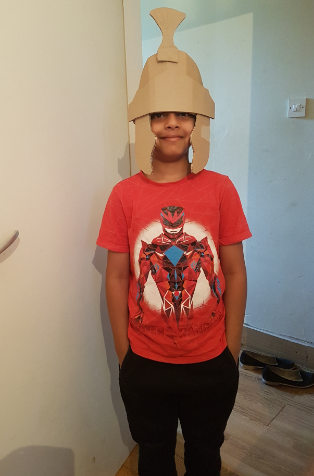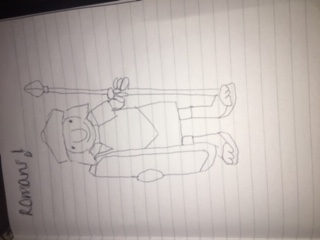 Well done Hisham for your drawing of a Roman solider and the questions you answered with it.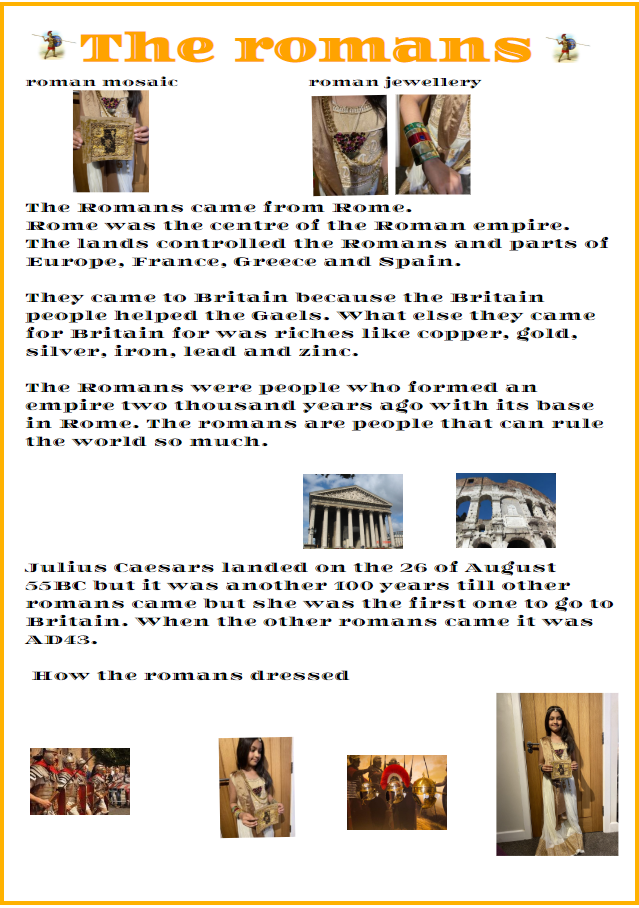 Saara has produced an amazing poster. Using her research to help her. After that, she dressed as a Roman citizen.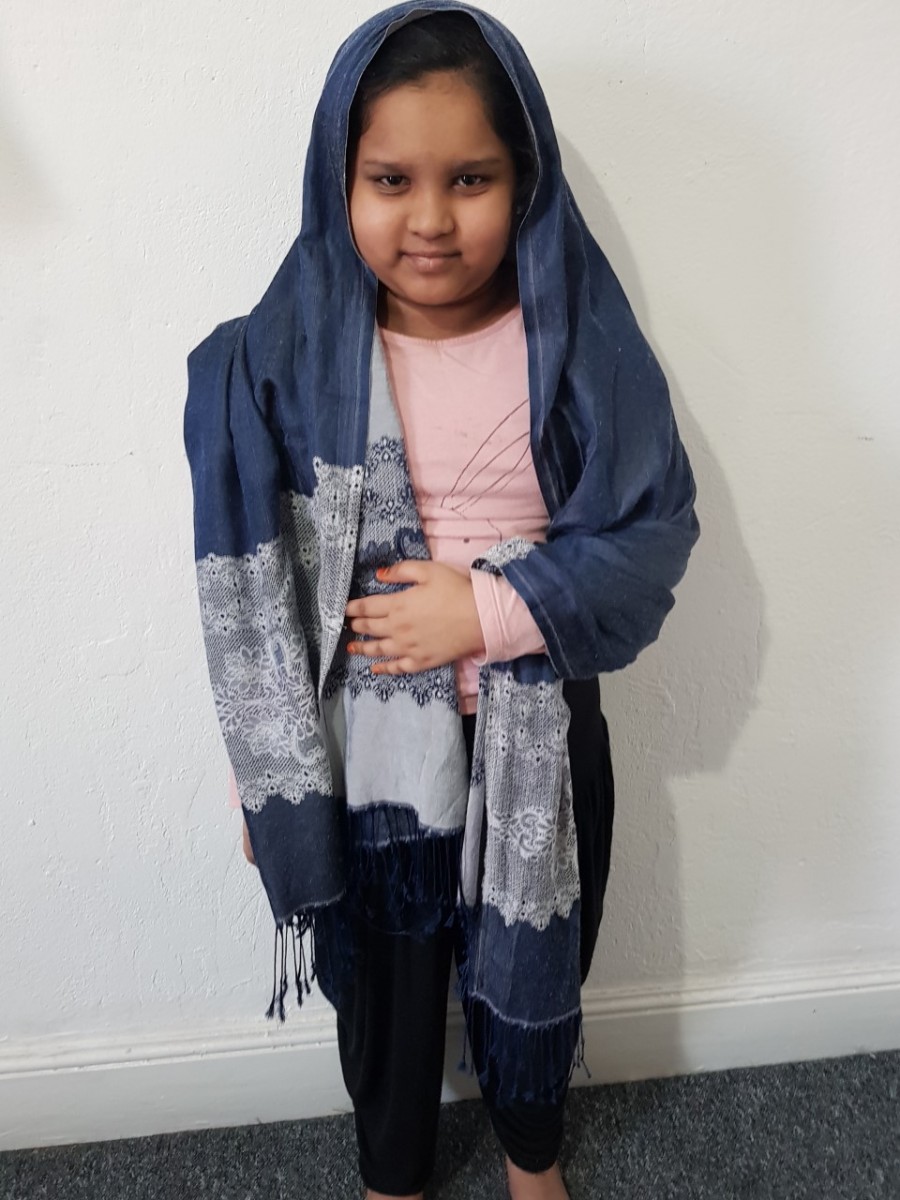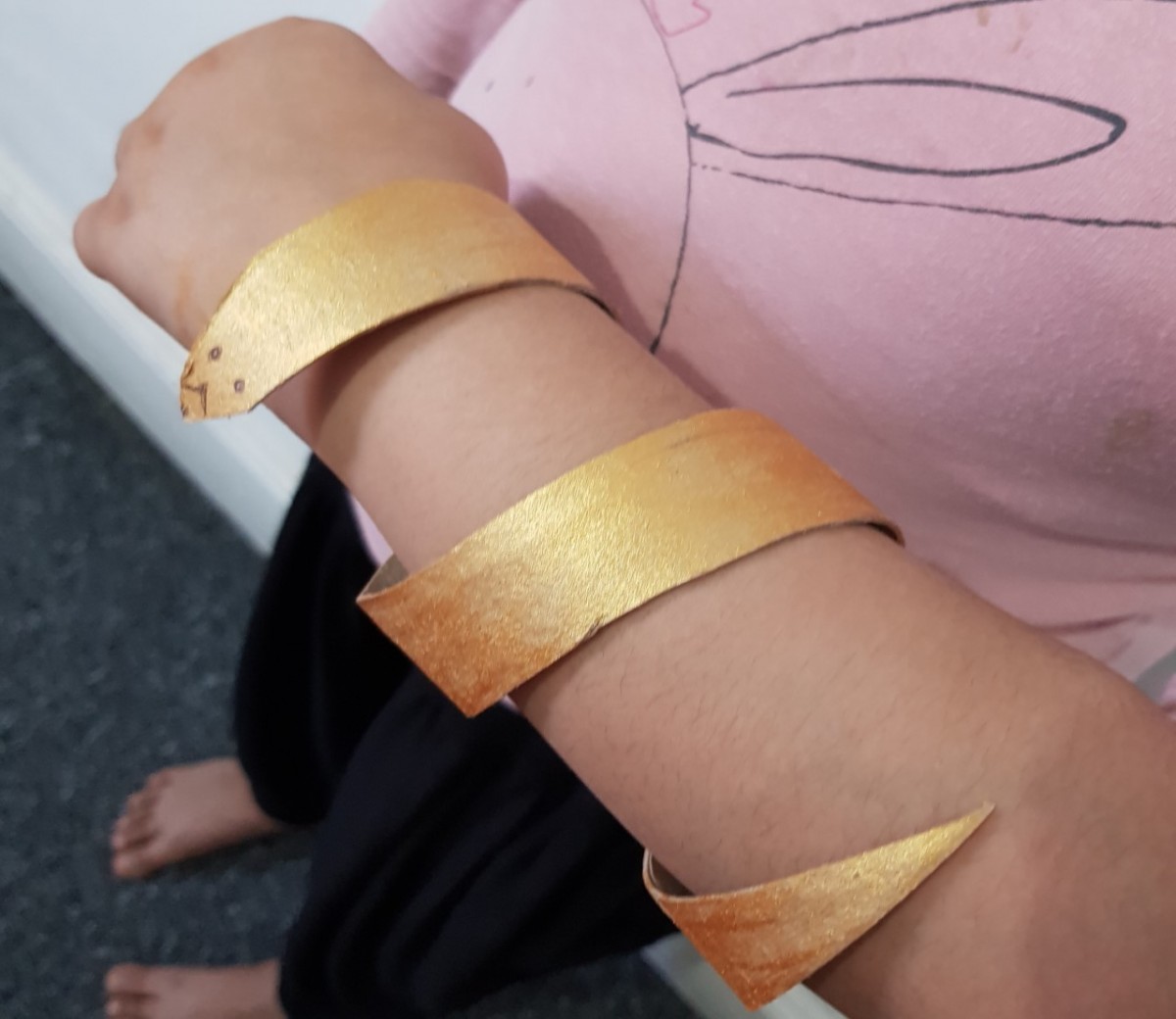 Thahlila has been dressing up as a Roman citizen and has created her own props.
Eid Celebrations
Lots of the children in year three enjoyed spending Eid with their families and celebrating! See some of the celebrations below:
Shifa, Shehreen and Shahzain have decorated their house beautifully!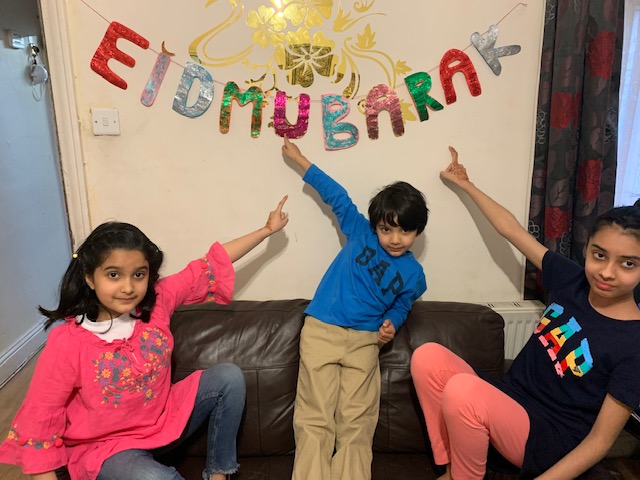 Amira and Ayaan look wonderful in their Eid celebration clothes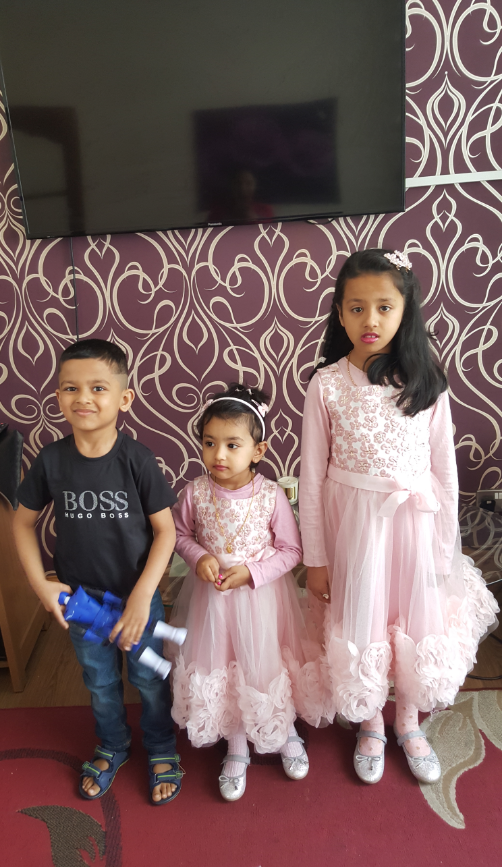 Khushi and Amira have enjoyed talking to each other on J2Messanger this morning. Amira is also completing her bug club work.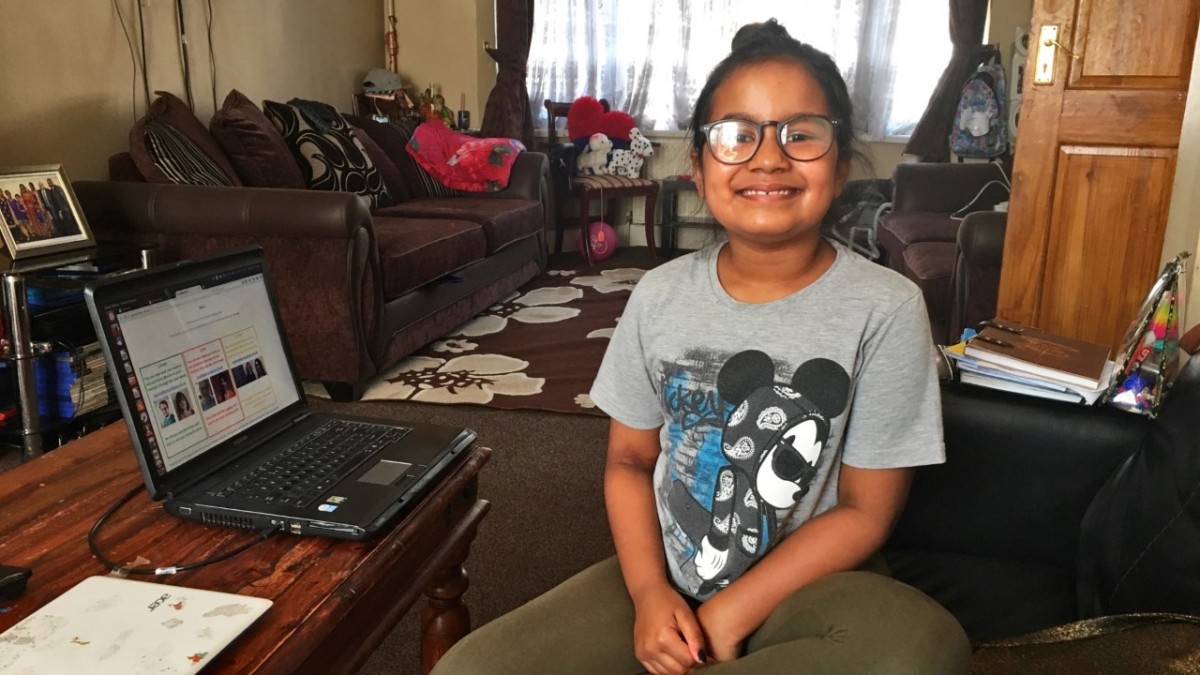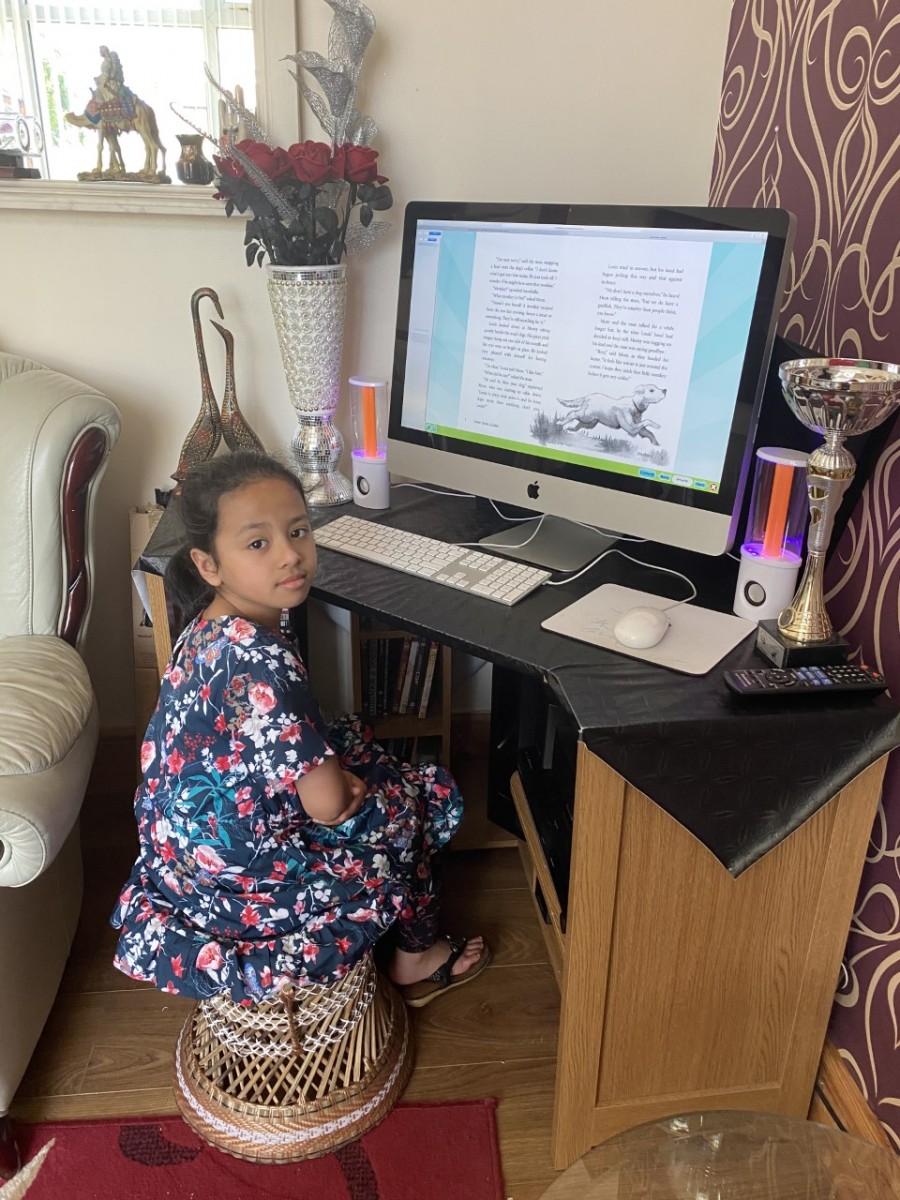 Amira has produced a wonderful poster to show thanks to the NHS. Well done Amira.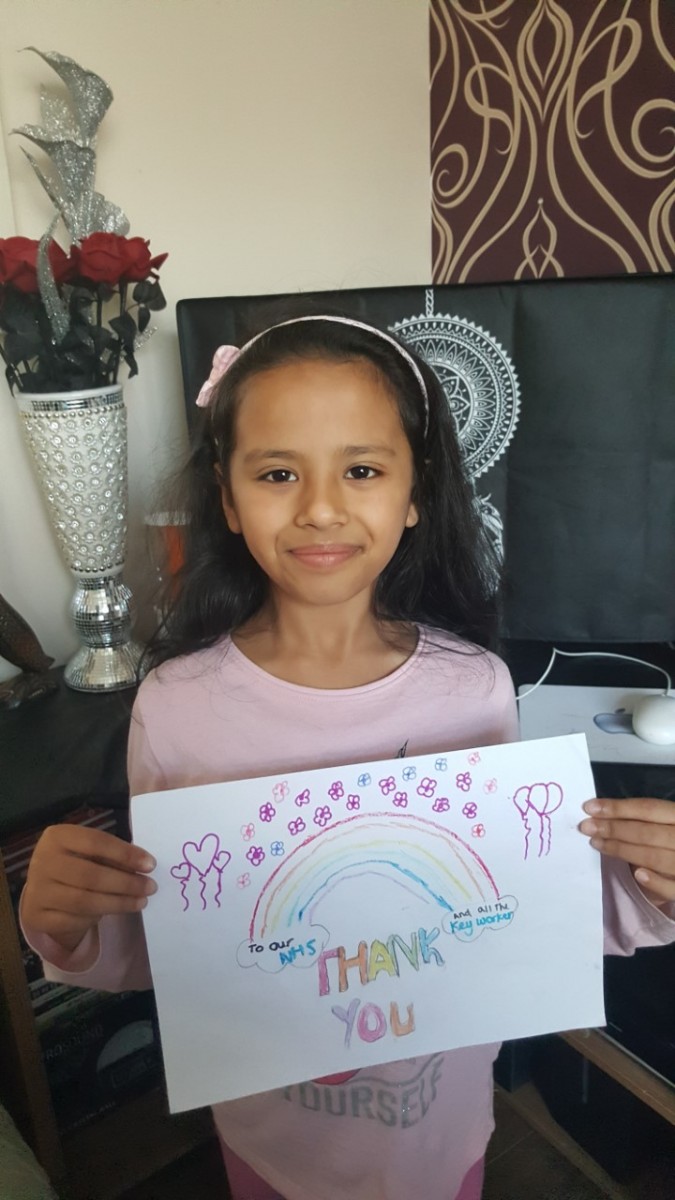 Fahima (3G) has produced a lovely letter for her Big Write. I enjoyed reading your work Fahima!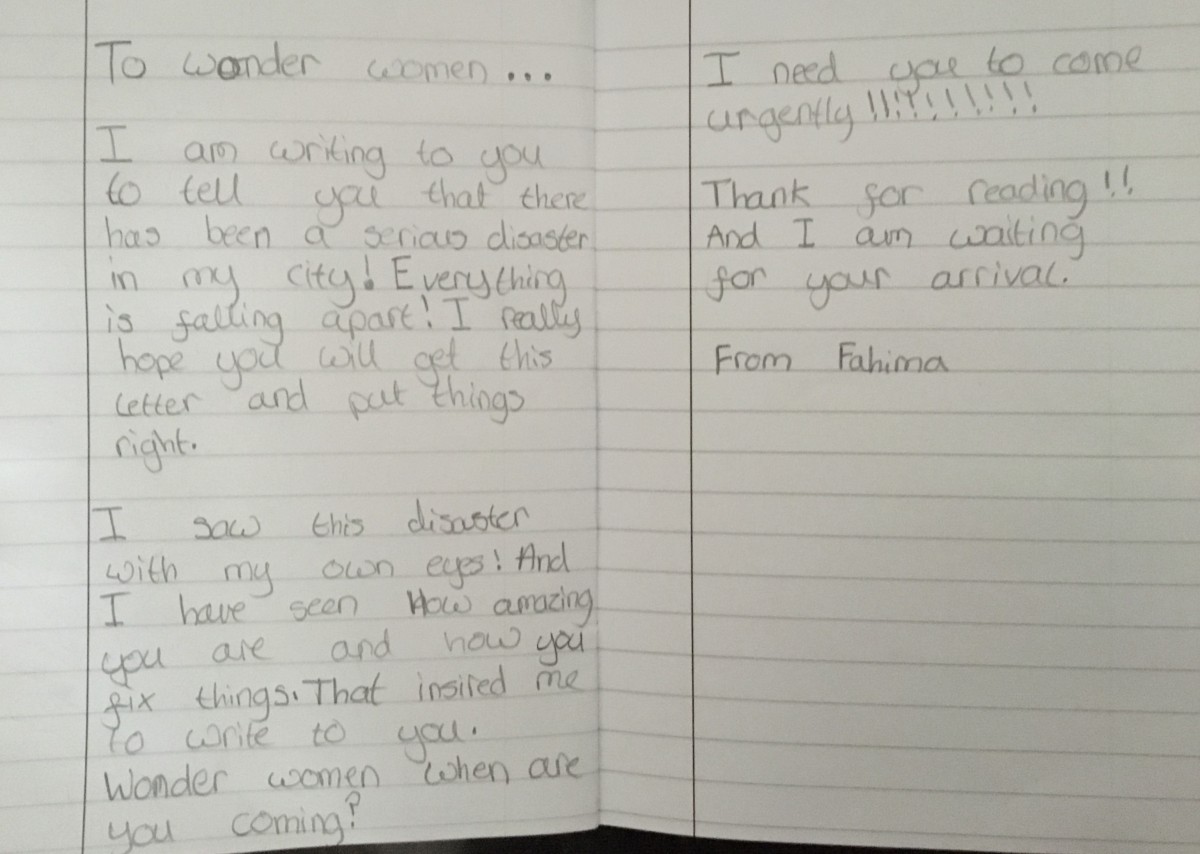 Aliza in 3G has drawn a lovely picture to go with her Big write work. Well done Aliza!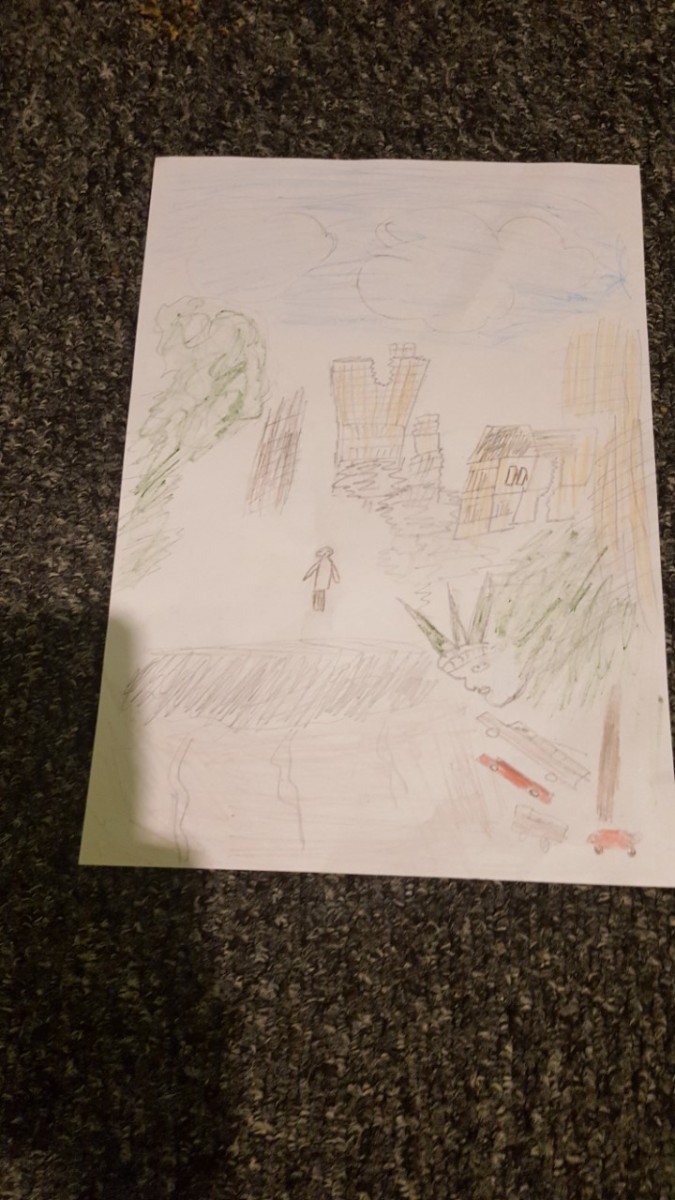 Saara in 3G has laballed her plant accurately in her science work.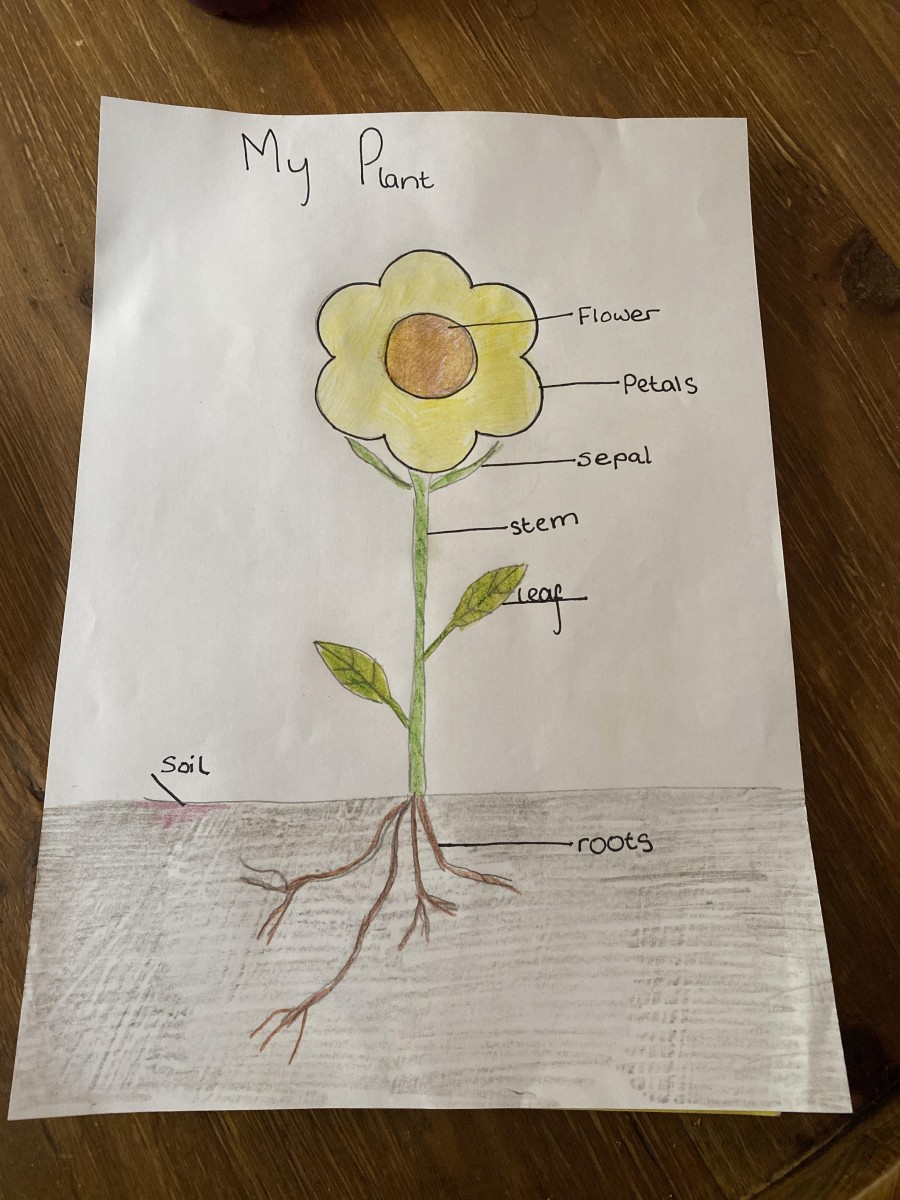 Chaaya's French classroom is accurately labelled. C'est magnifique!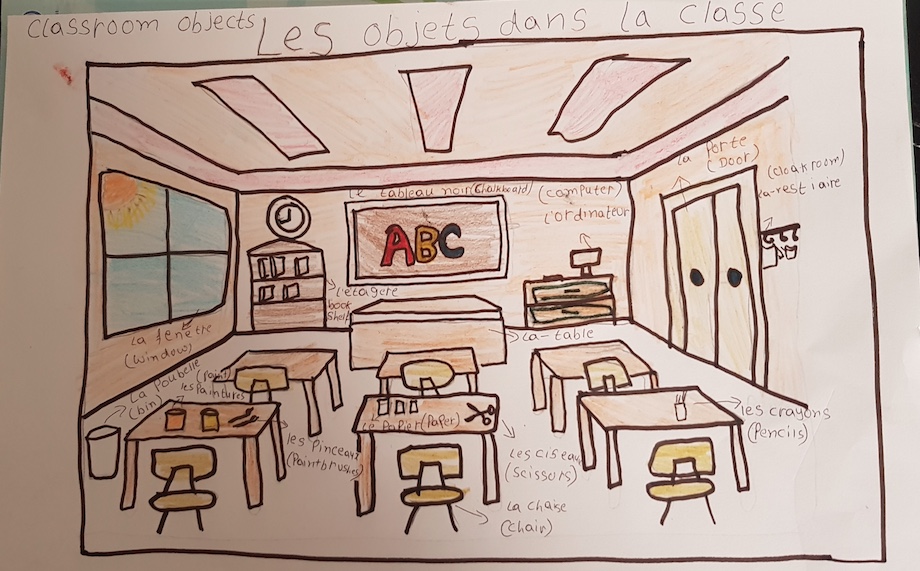 Here Ruqayyah shows us the healthy snack she is enjoying.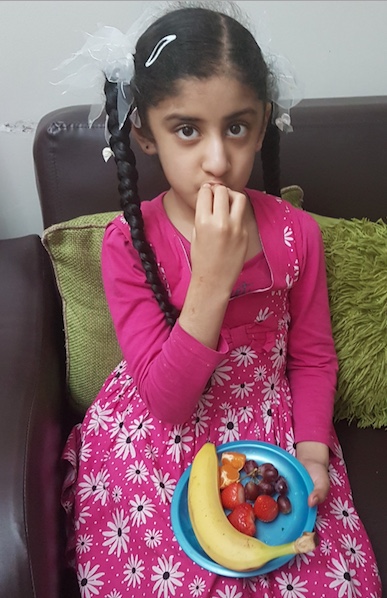 Chaaya has really thought hard about the objects she has produced for her VE Day celebrations. I am particularly impressed by her medals!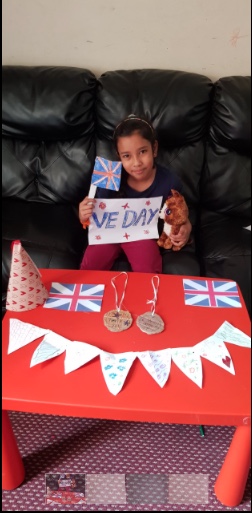 Malaika's bunting really celebrates VE Day and it looks as if there was a tasty barbeque to eat aswell.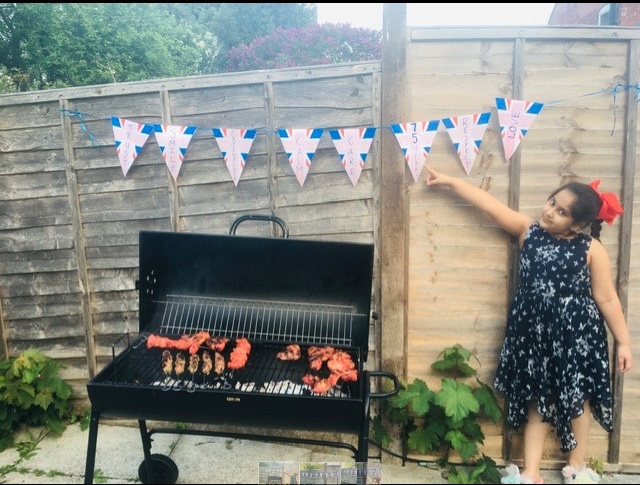 Liam enjoyed making his homemade lemonade for his VE Day celebrations!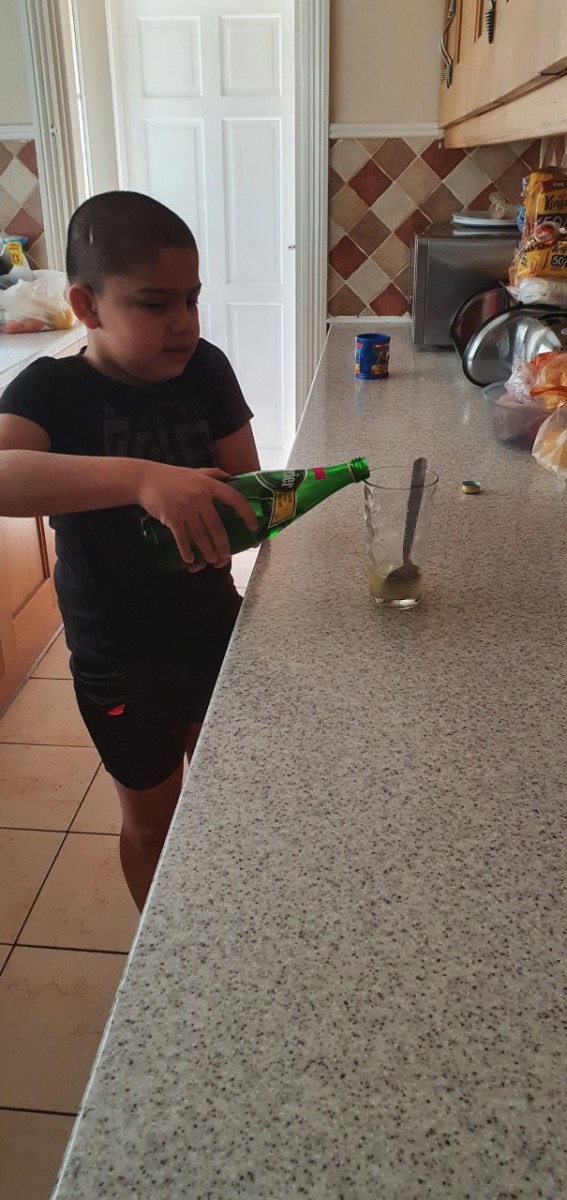 What a fantastic map Ashley has made! His compass points are in the correct place and I love the mountains and his boats. Well done Ashley!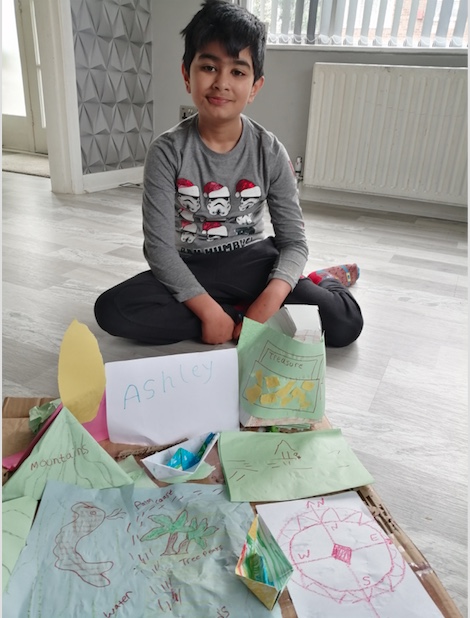 Saara has produced her treasure map as part of her Geogrpahy work. Can you avoid the dangers to find the treasure?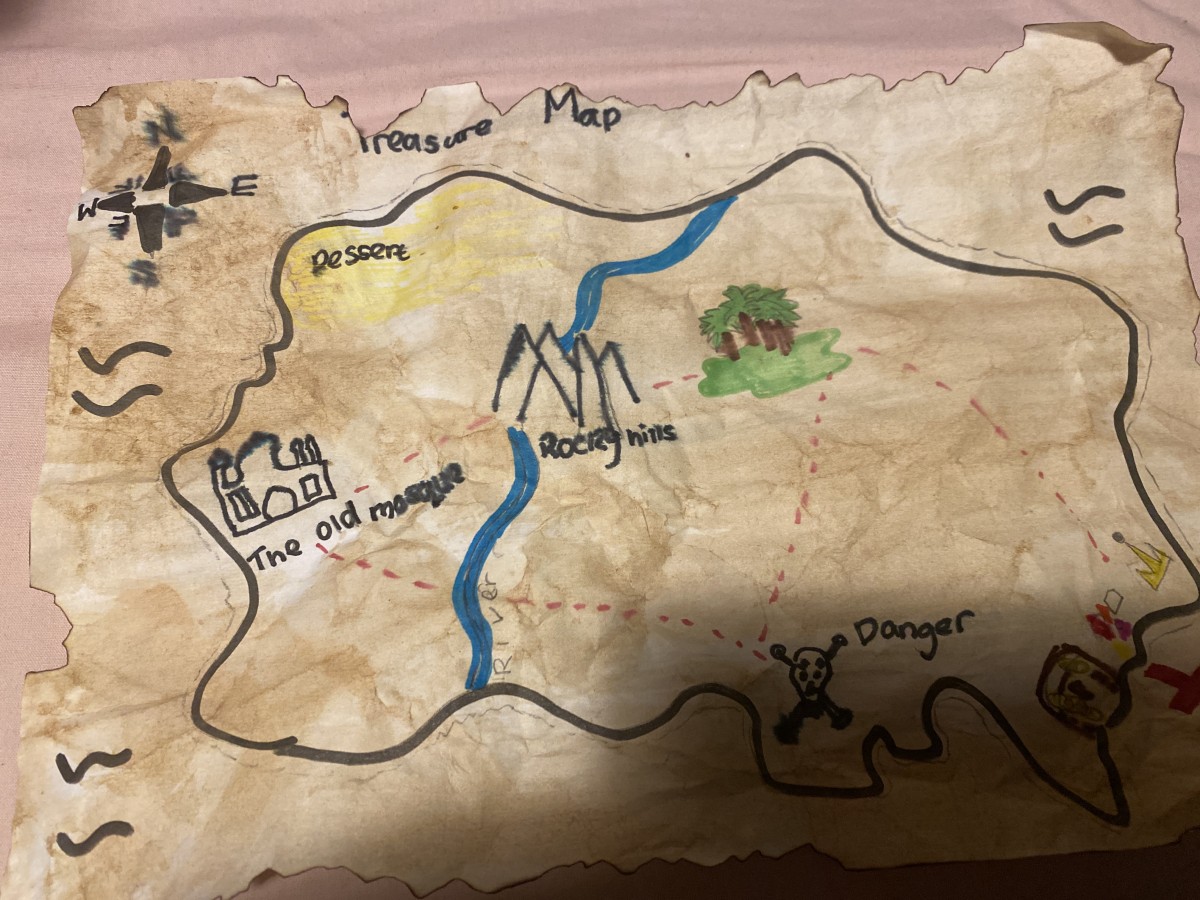 If you are looking for a tasty meal, visit Malaika's French restaurant.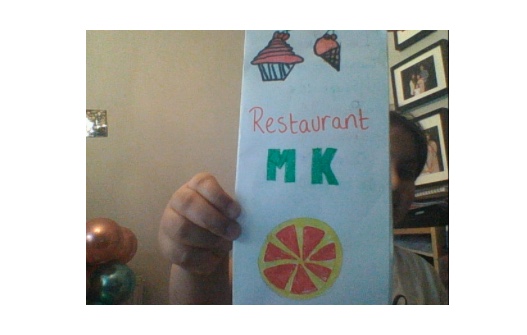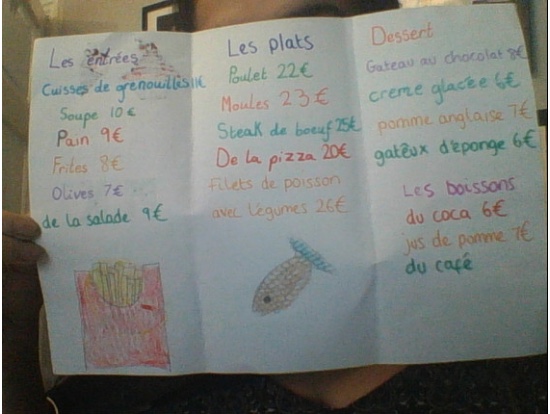 Malaika has produced a super map of her local area.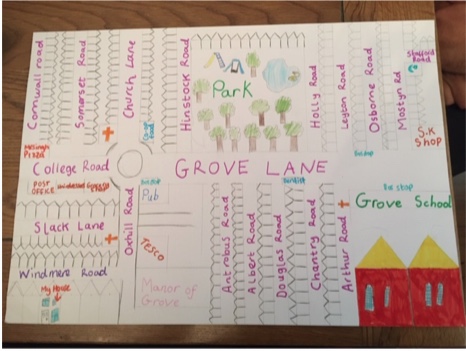 More recognition from Eesa and Ray'yan for the work of our amazing NHS. Well done!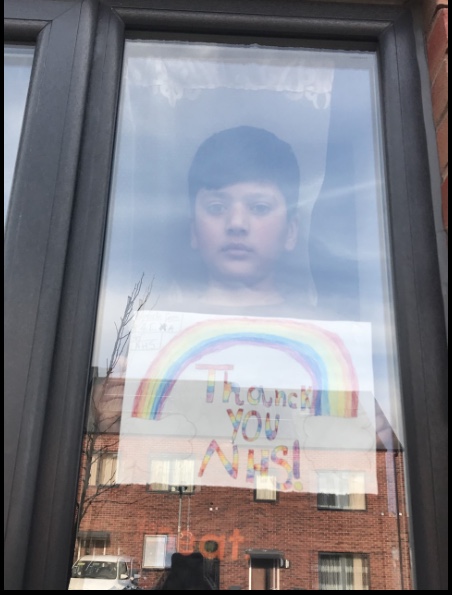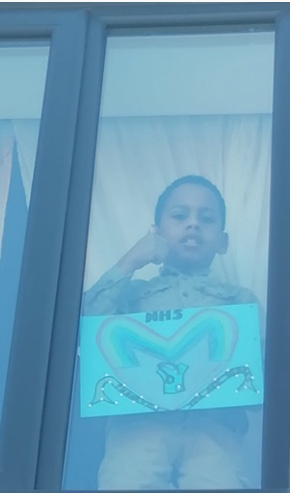 Chaaya, Abhinav and Manveer are taking great care with their posters of apprieciation to the NHS.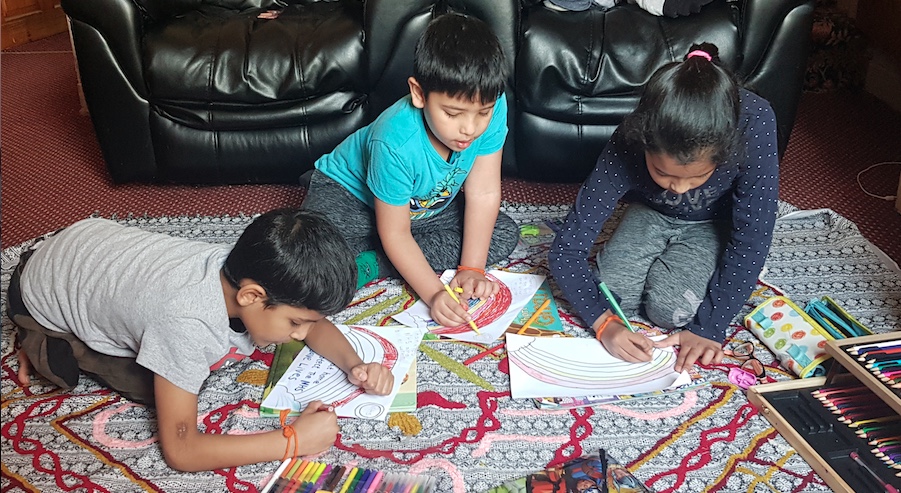 Saara in 3G has produced a wonderful map of her area as part of her Geography work.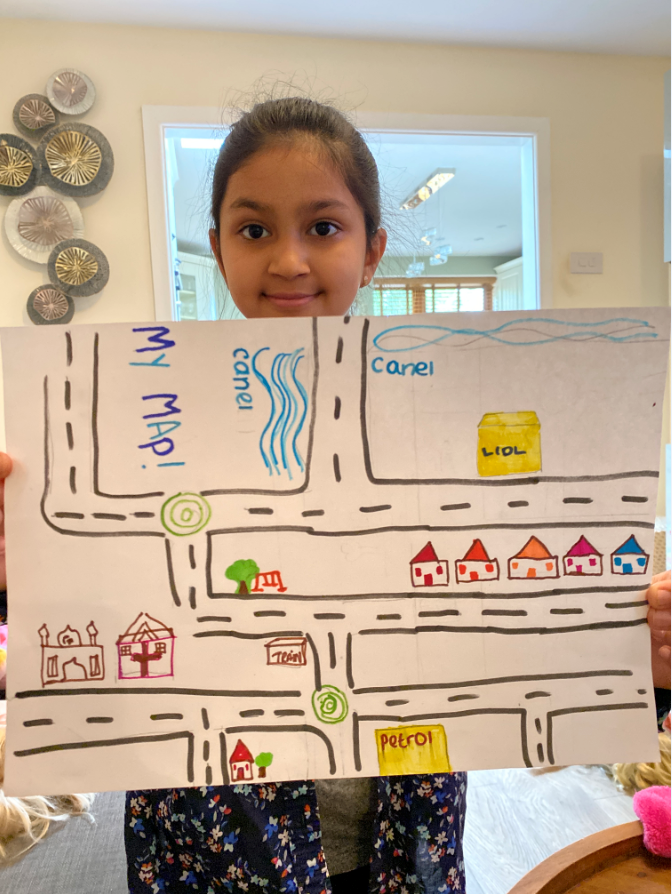 Here are some of the posters and writing produced by children in Year 3 that shows their appreciation of the NHS.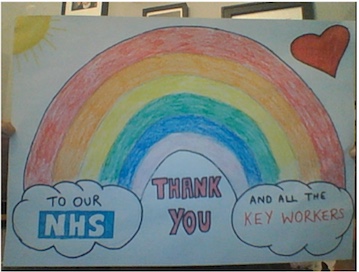 Malaika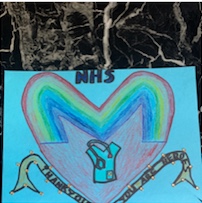 Ray'yan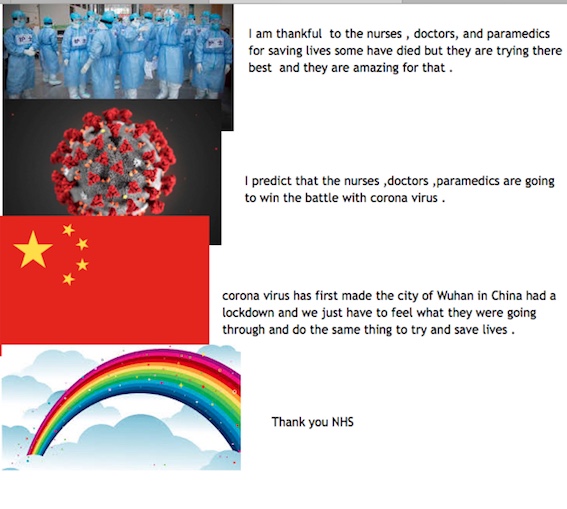 Arfah
That cake looks delicious Ishita!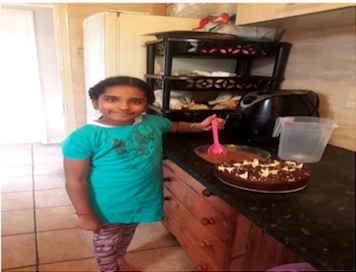 There are some amazing bakers in Year 3, below is Shifa demonstrating her brilliant baking skills. Her doughnuts look very tasty indeed!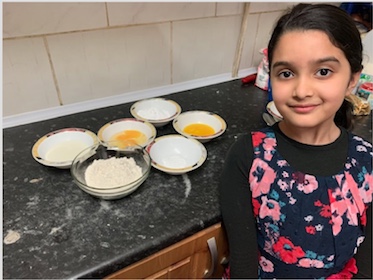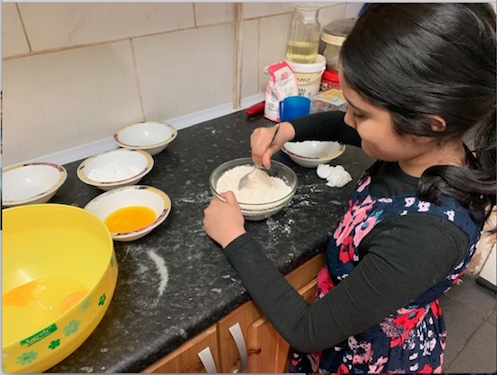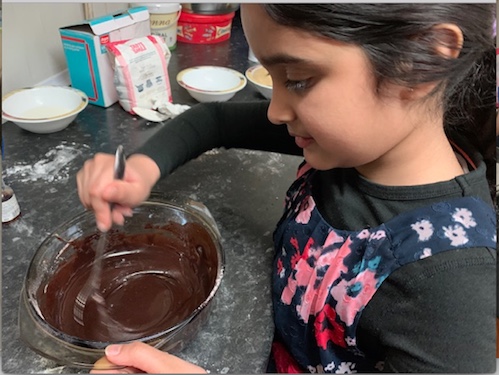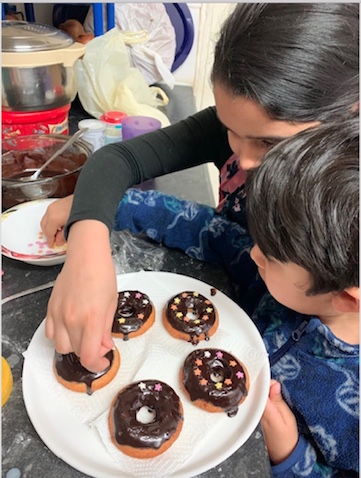 Malaika has been finding out about her family and has made a remarkable family tree. Amazing work Malaika!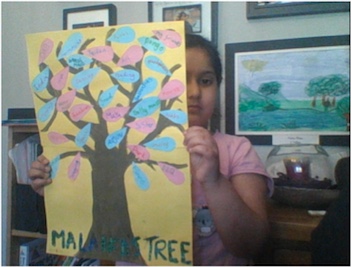 Ray'yan's flower picture has been inspired by Georgia O'Keef, an amazing American artist.
Hannah has made this wonderful collage.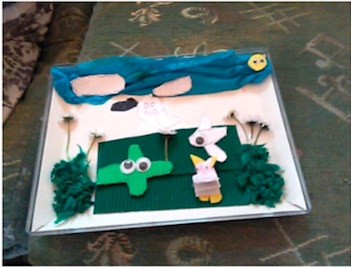 The birds will not go hungry when they can feed on the seeds and nuts from this bird feeder that has been made by Saara, in 3G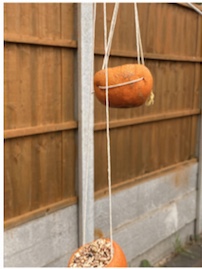 Liam, a budding baker, is seen here making an absolutely delicious cake.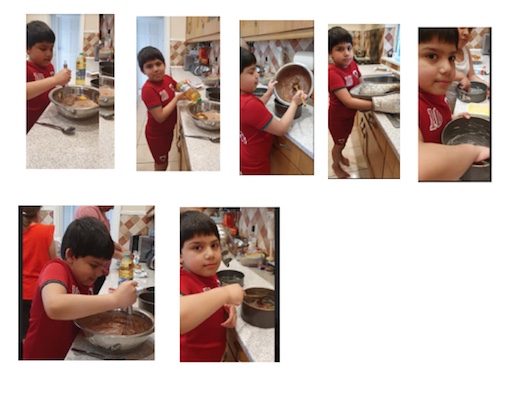 Look at the tasty treats that Inayya has baked during the holiday. Watch out Paul Hollywood!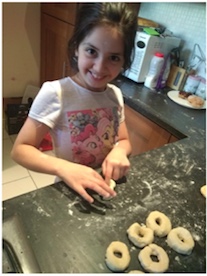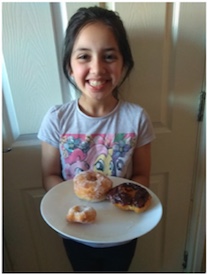 Faizaan has made a marvellous bird feeder.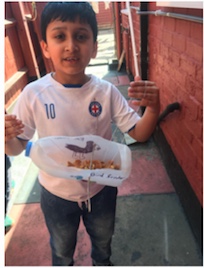 Ashley in 3 Yellow made a fantastic bird feeder as part of our Easter Challenges! Well done Ashley!
On Tuesday 17th December we held the official opening of our sports hall. Governors, neighbours and parents were all invited to see our brand new sports hall. Each year group produced a display showcasing their amazing curriculum work and students from each year group were on hand to talk about their work and answer any questions. Here are some photos of the year 3 display.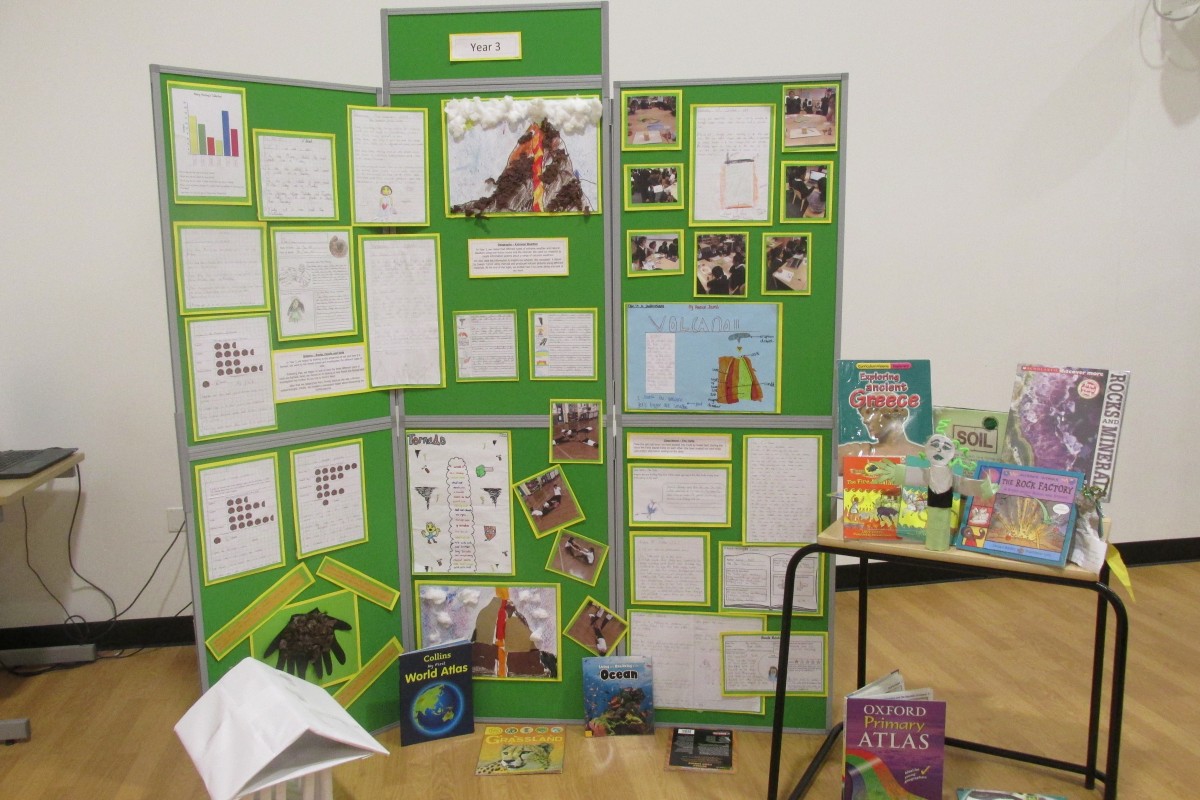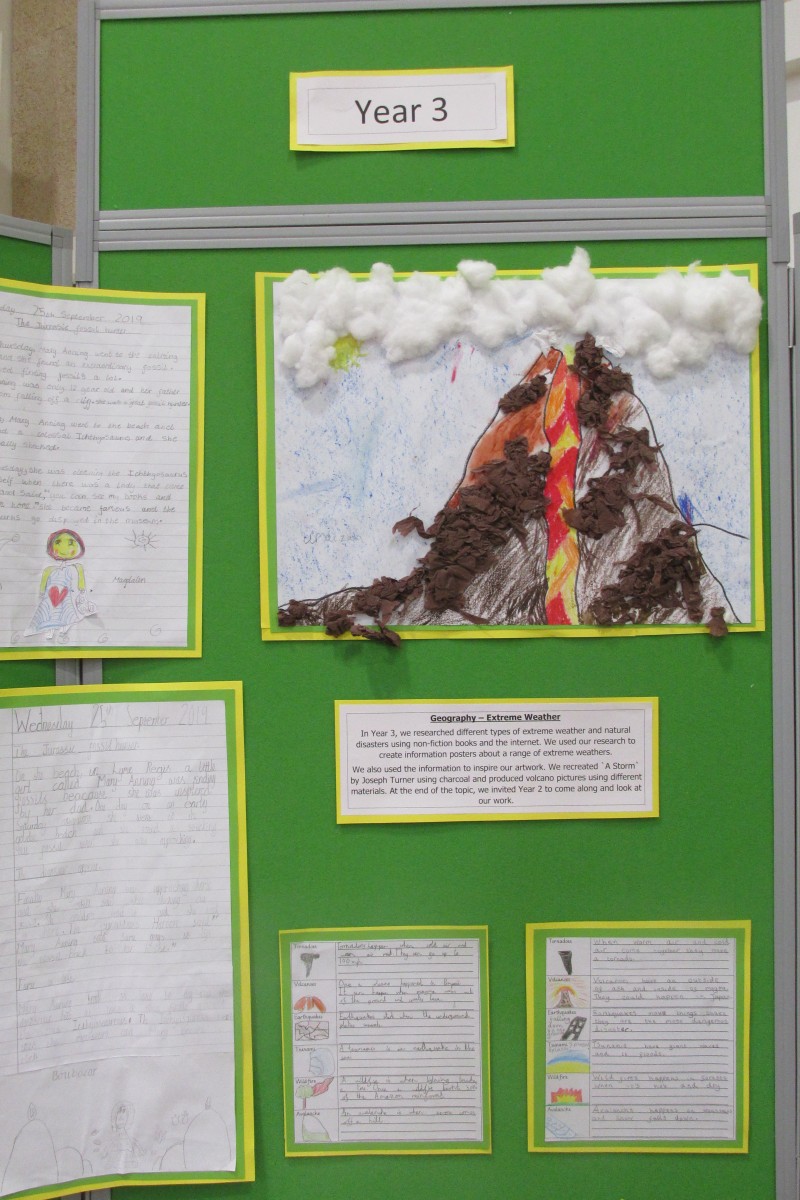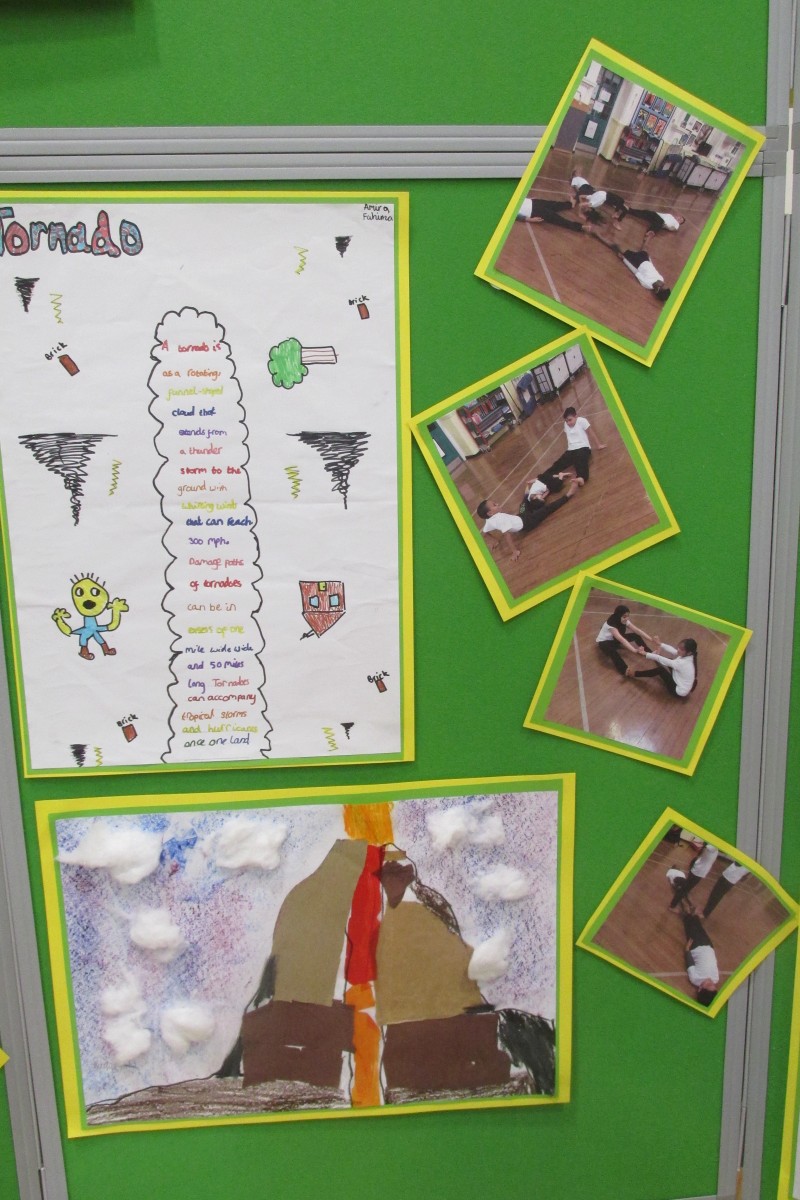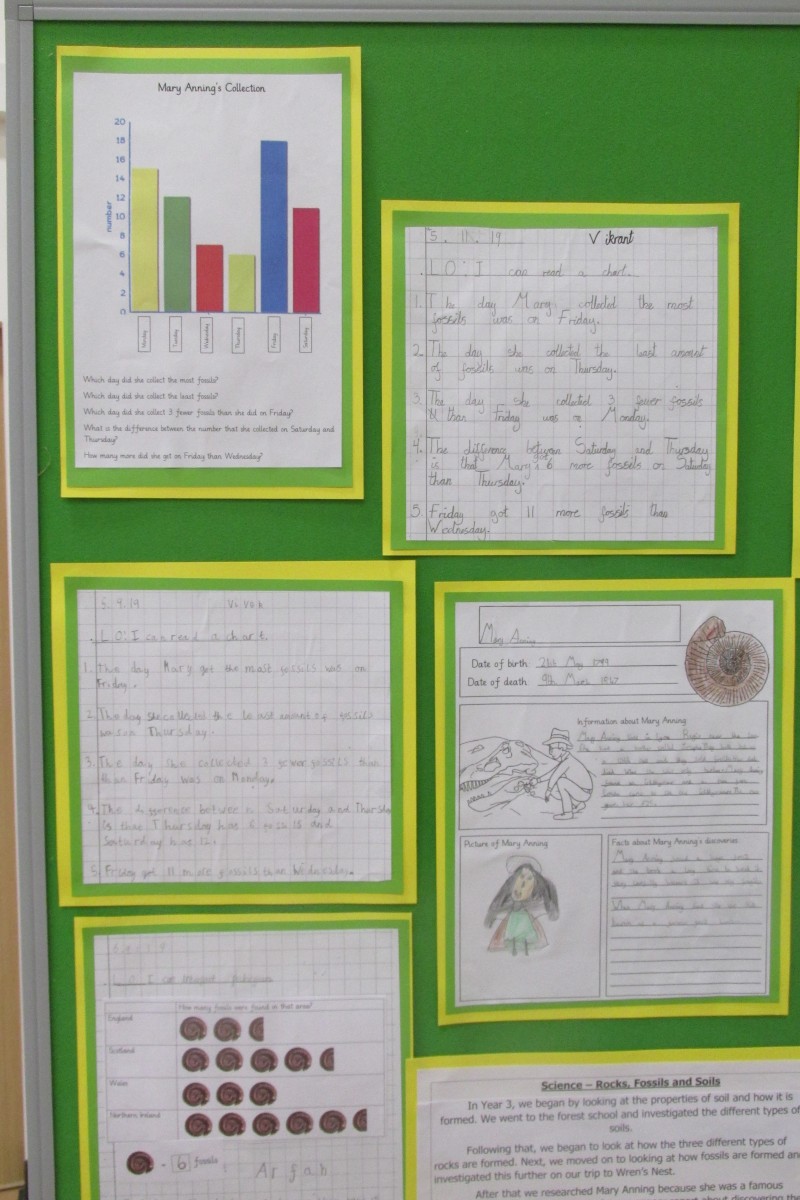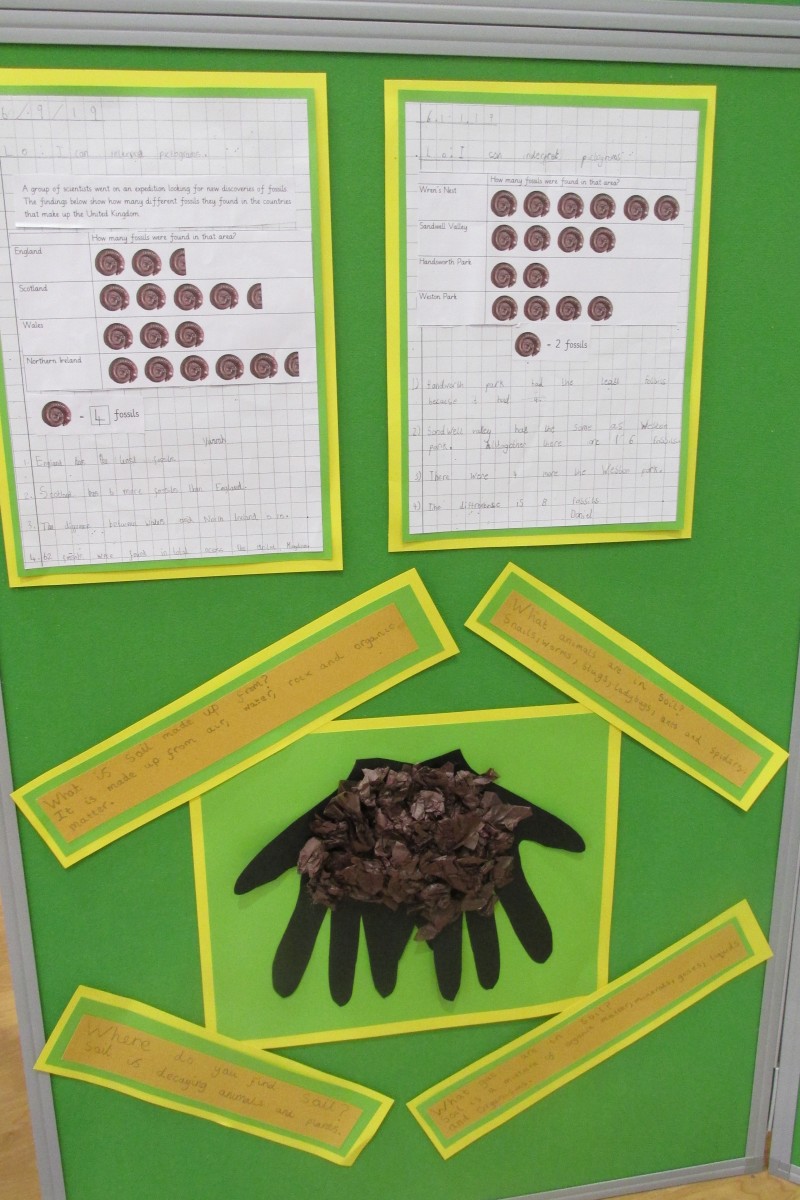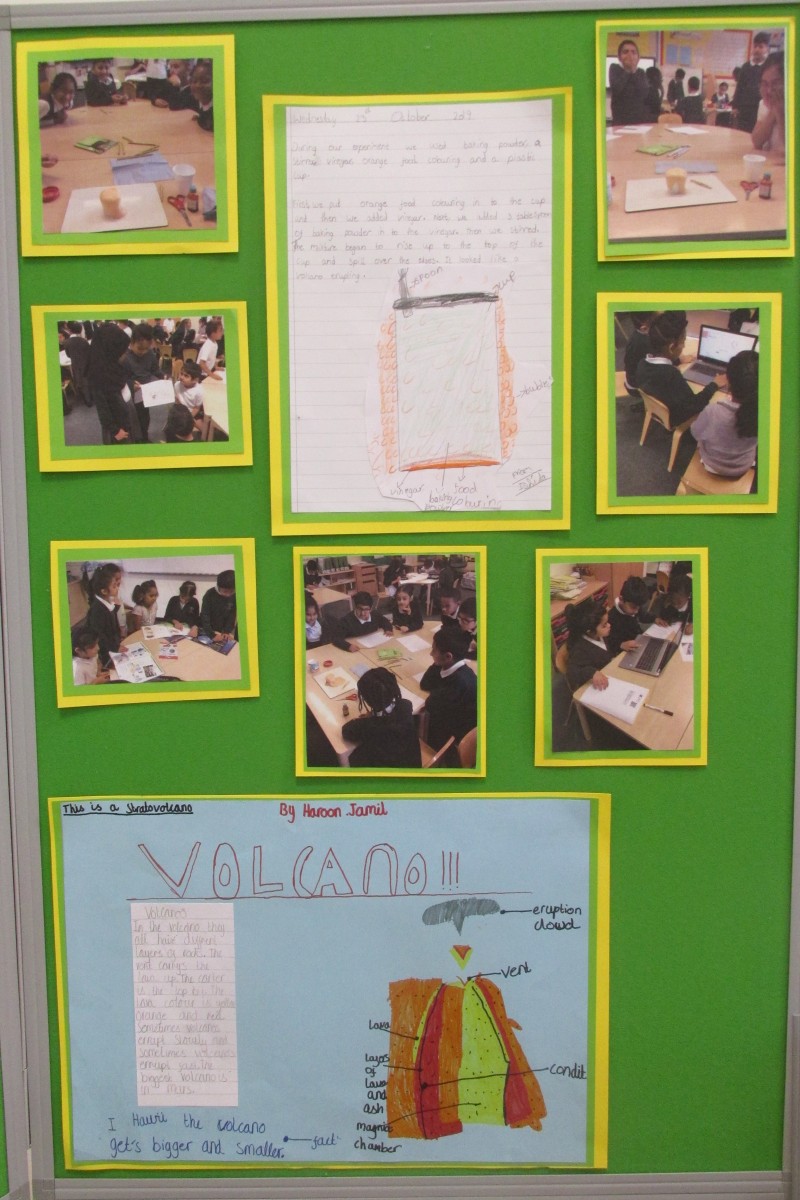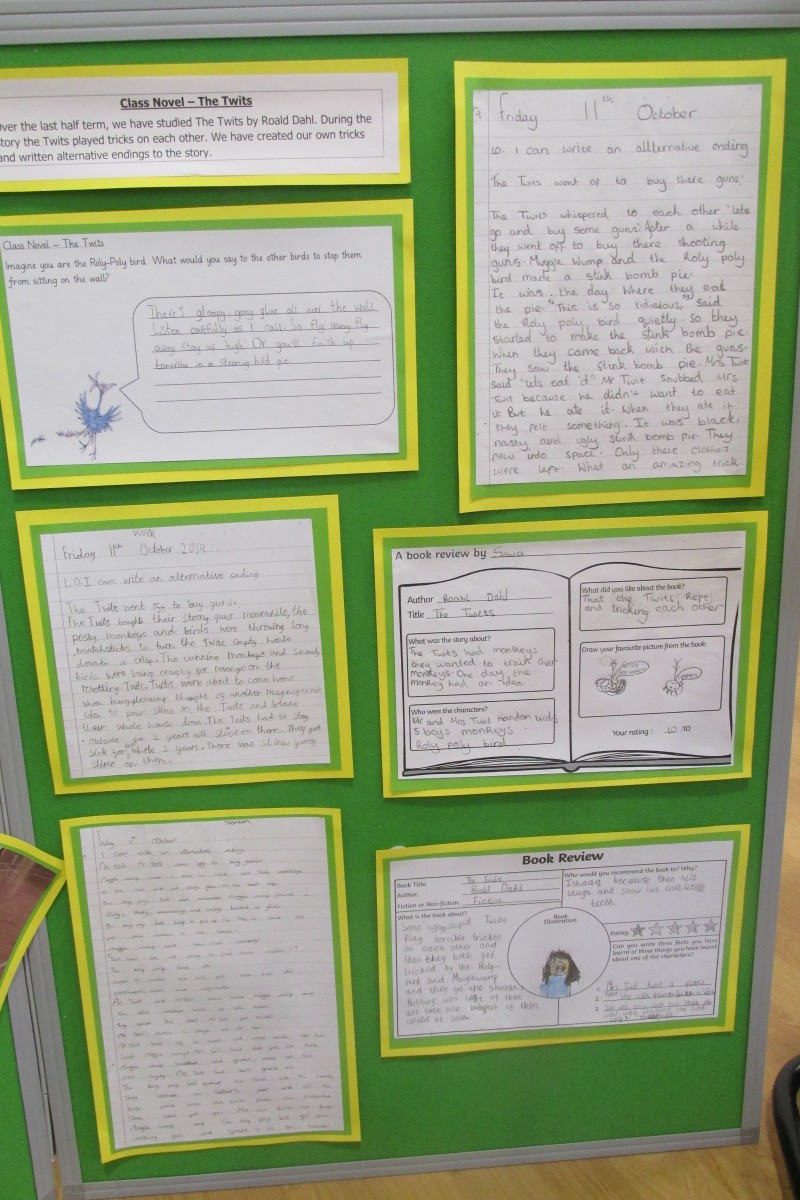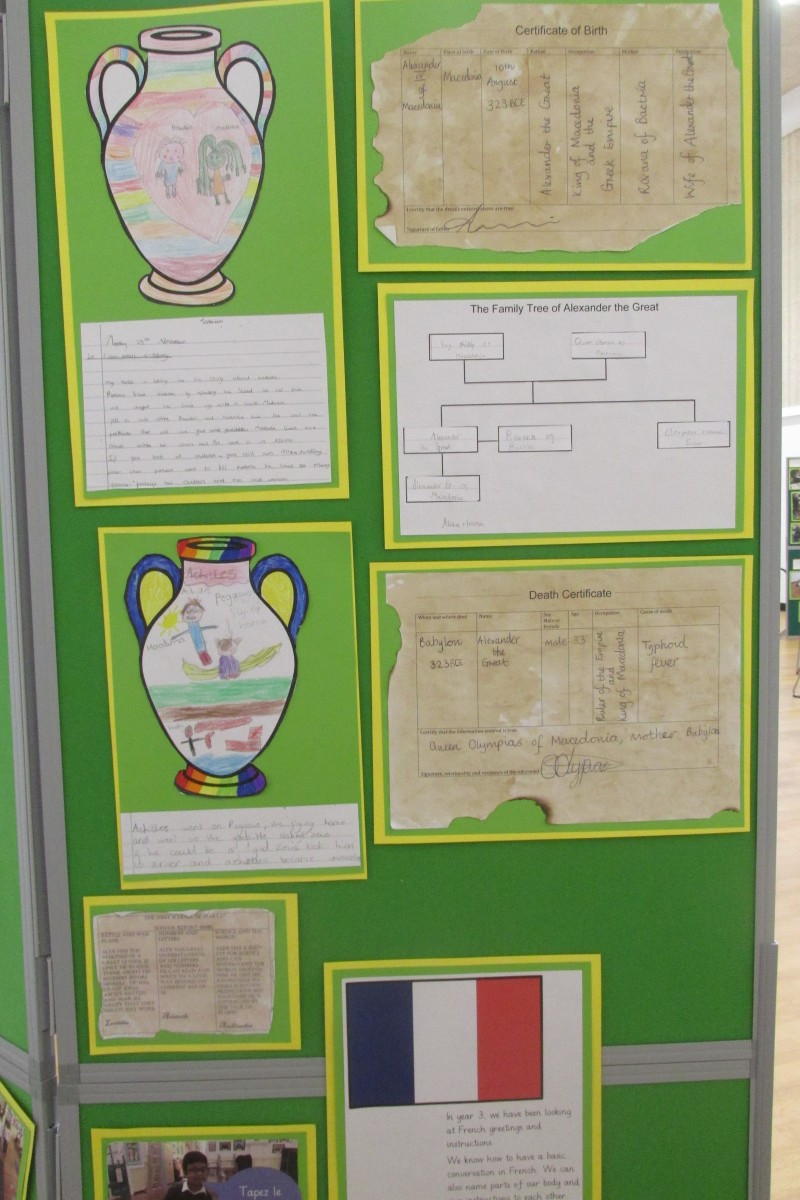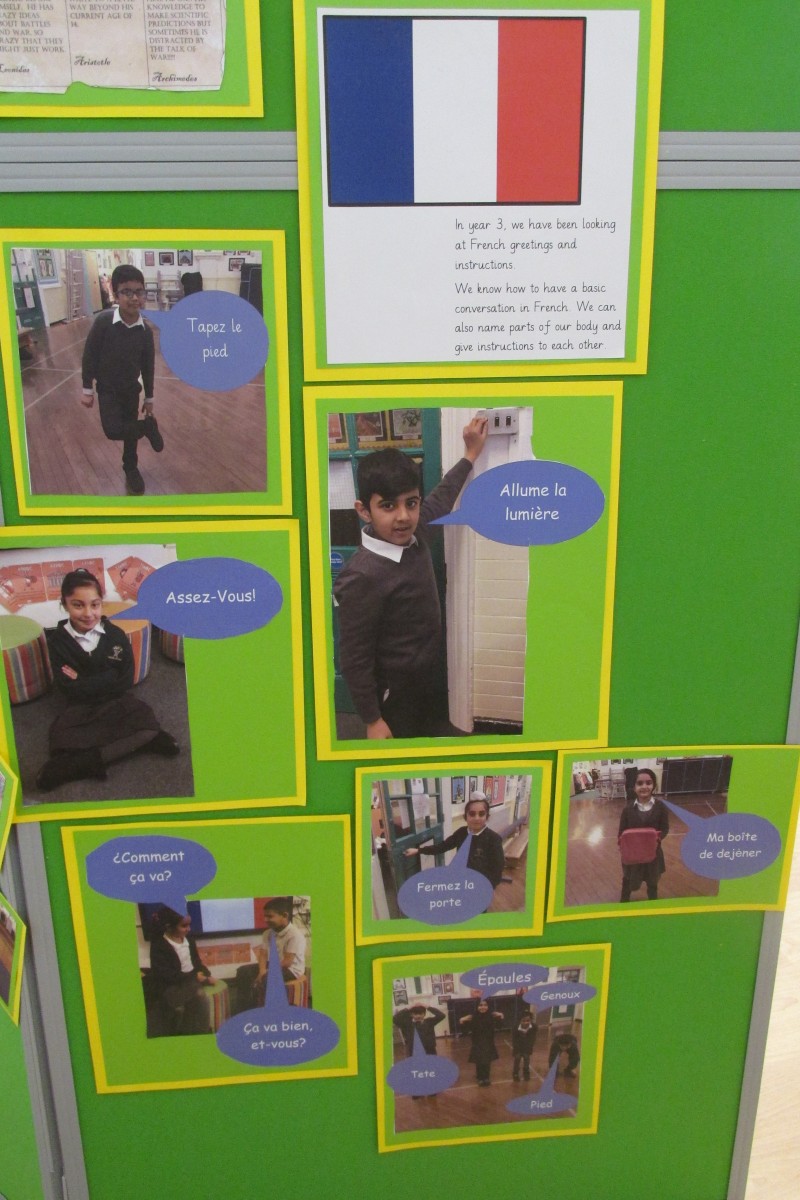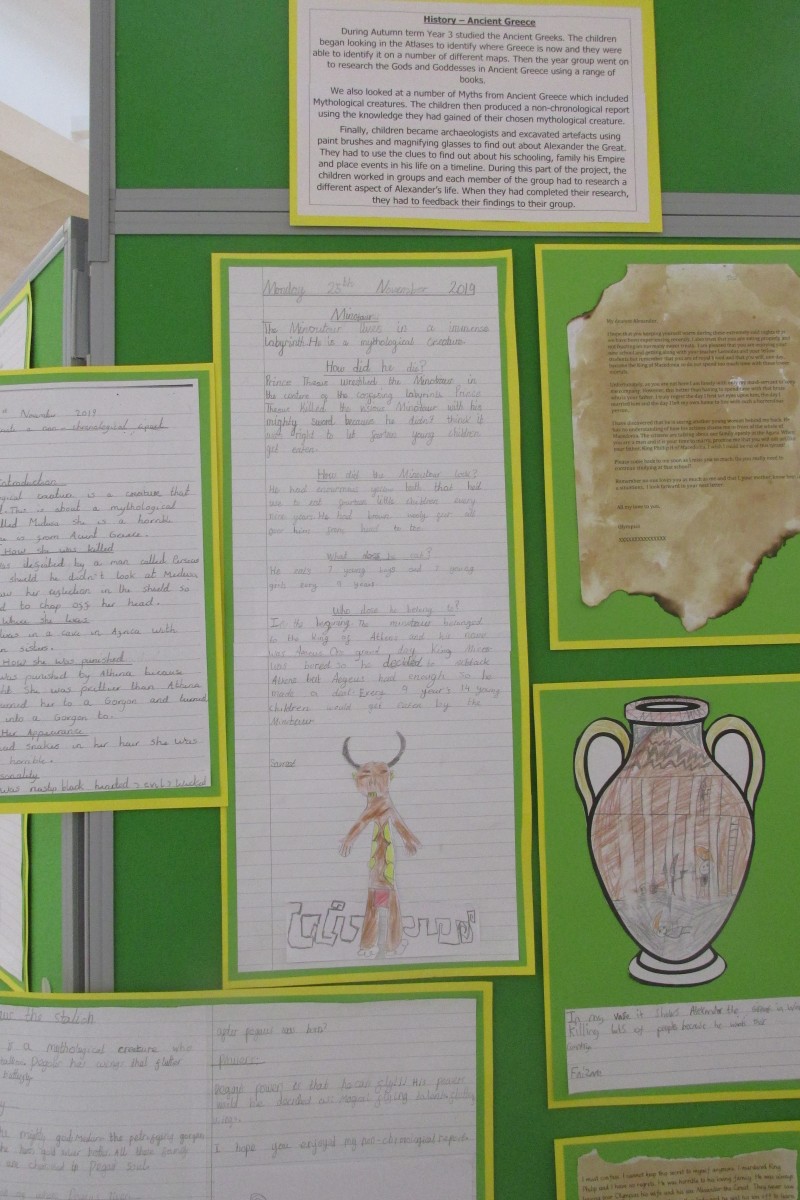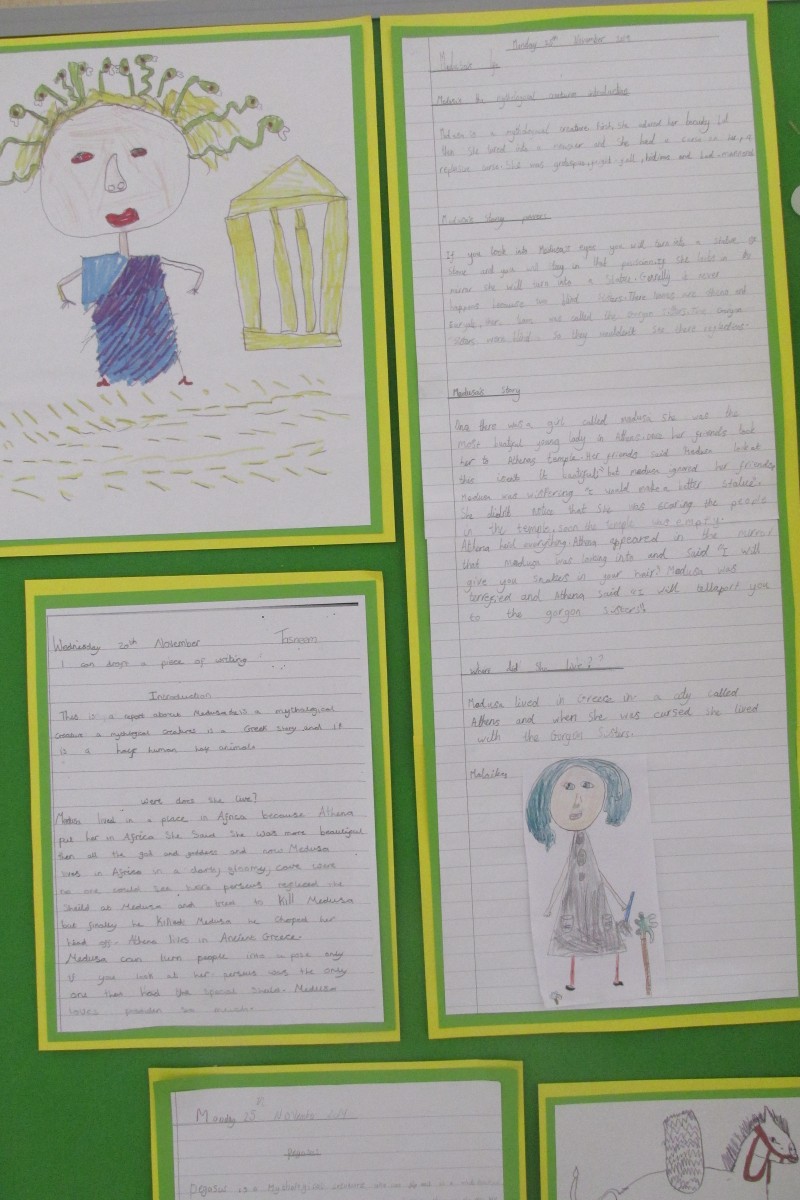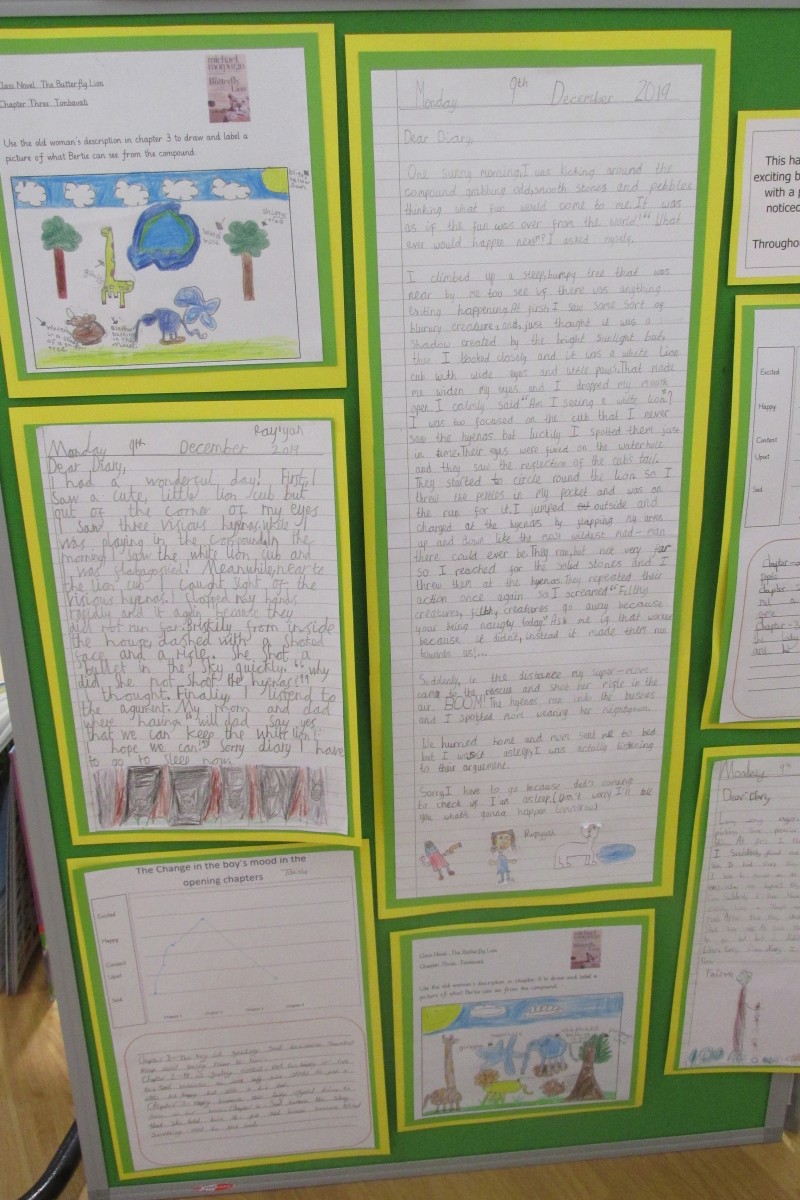 Here are some of the amazing holiday projects, about the Ancient Greeks, that have been produced by children in Year 3.


We have been using our multiplication facts to solve number problems.