Year 2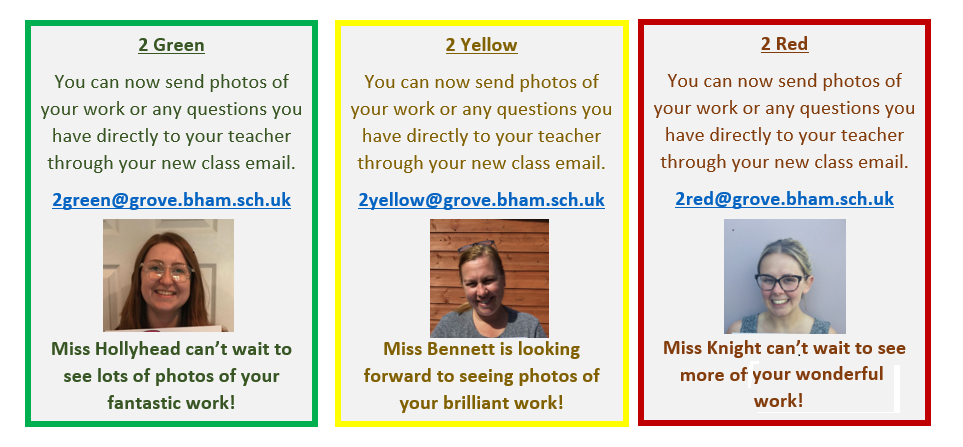 Summer Term
WC: 6.7.20
We have started to reflect on our amazing year in Year 2. Look at all of our amazing memories and favourite moments from our year together.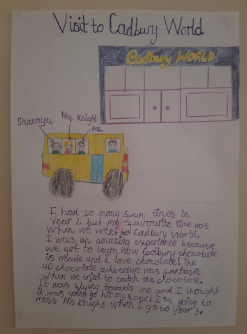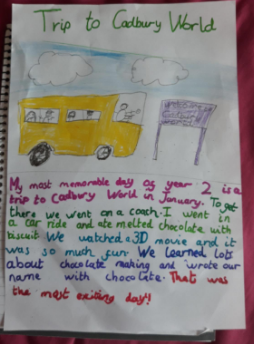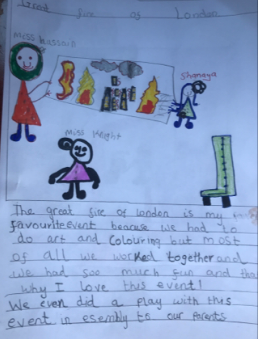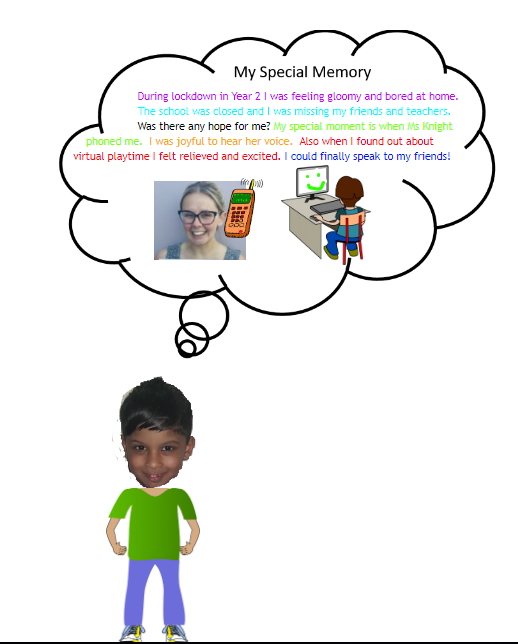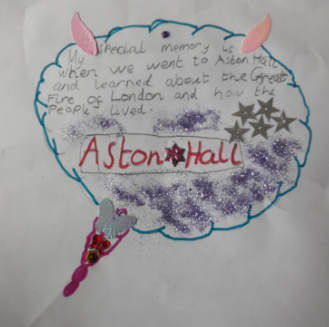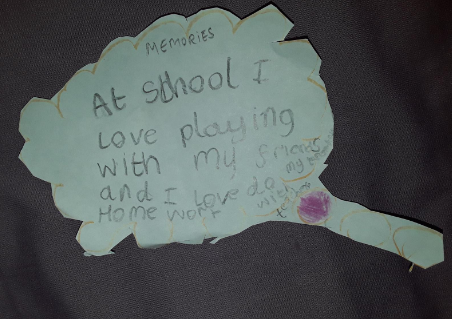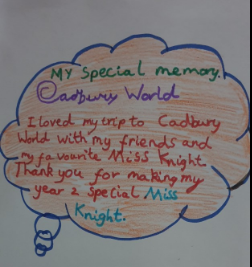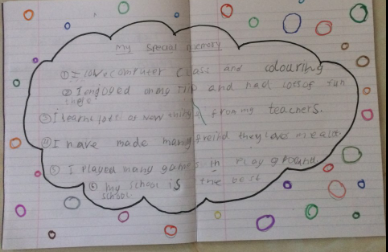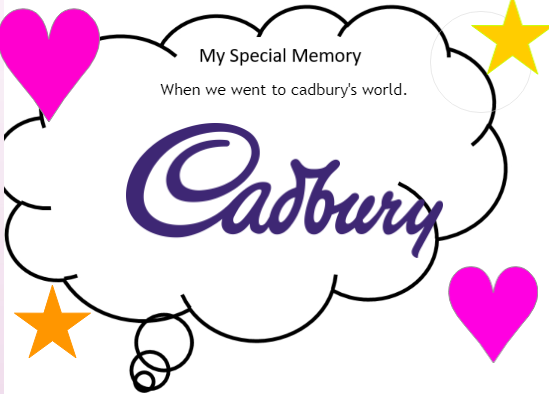 WC: 29.6.20
Year 2 are all unique and special. Look at our amazing 'I am...' statements!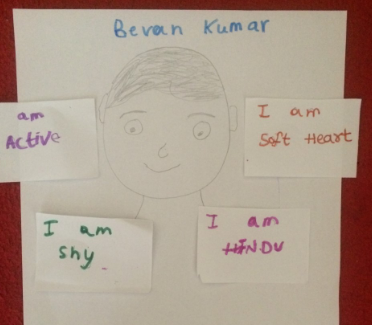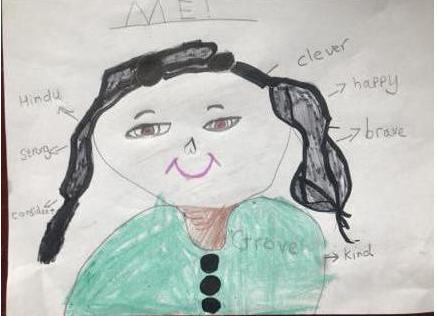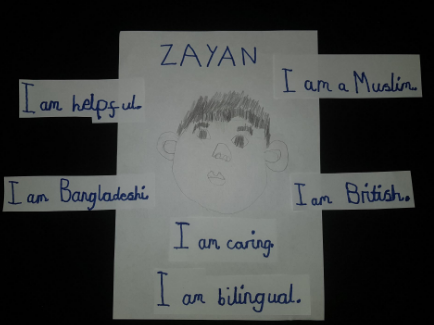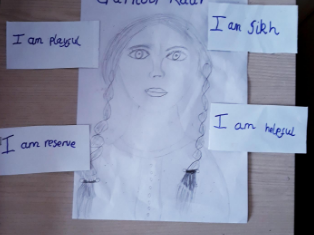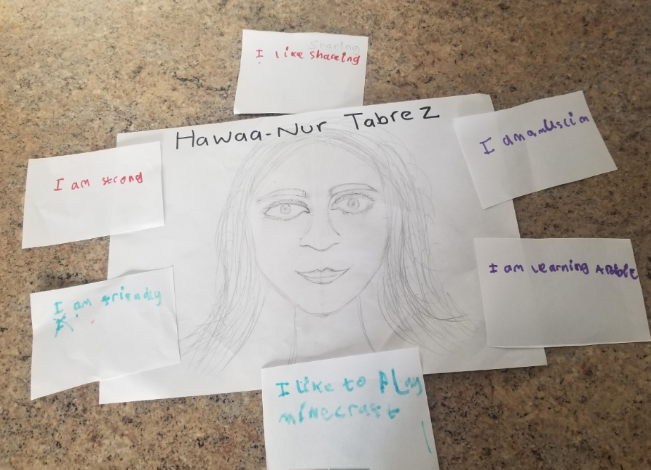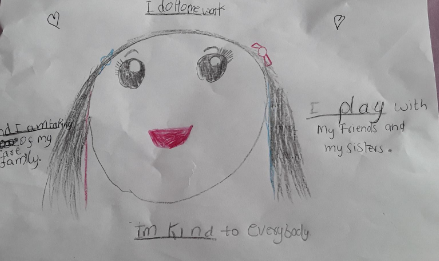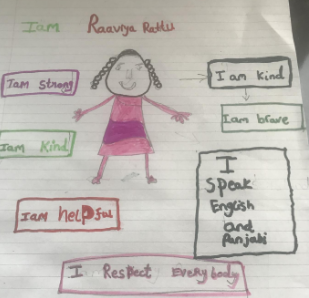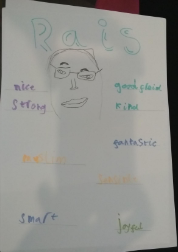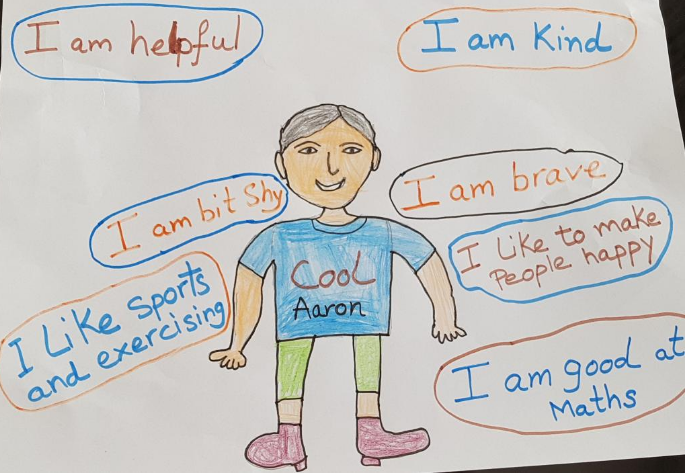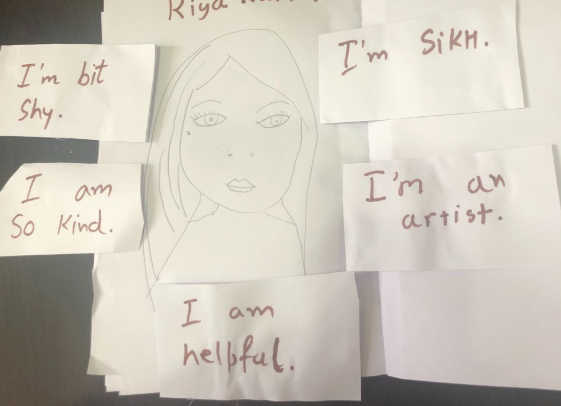 We have been looking at the importance of equality and celebrating eachothers differences. The children have learnt all about Rosa Parks and her bravery. Look at their fantastic pledges, bravery trophies and research on the past and present.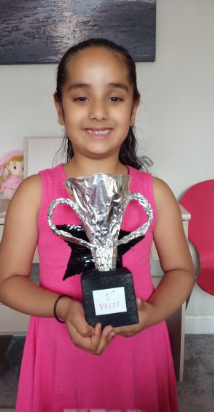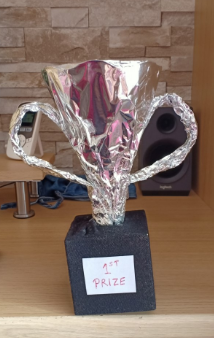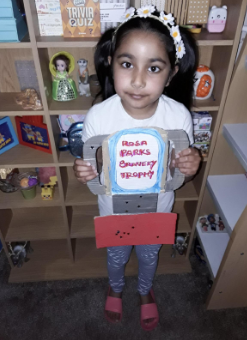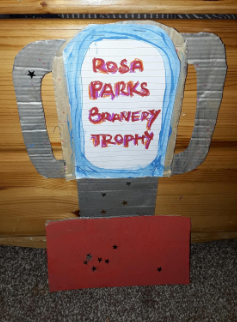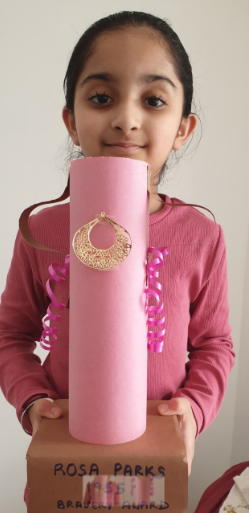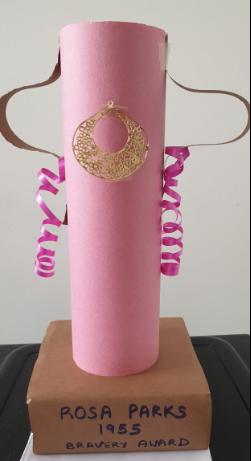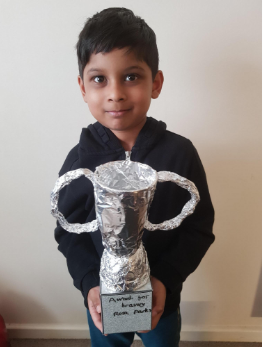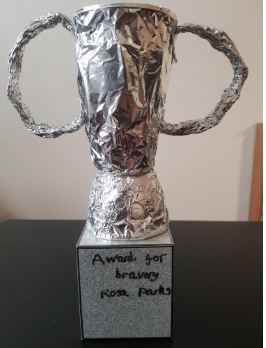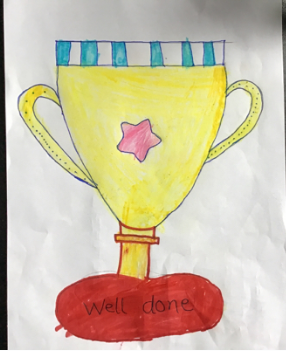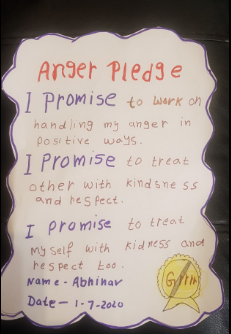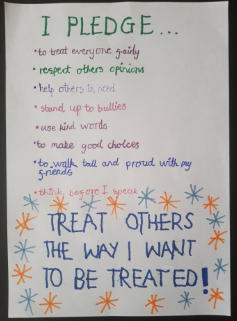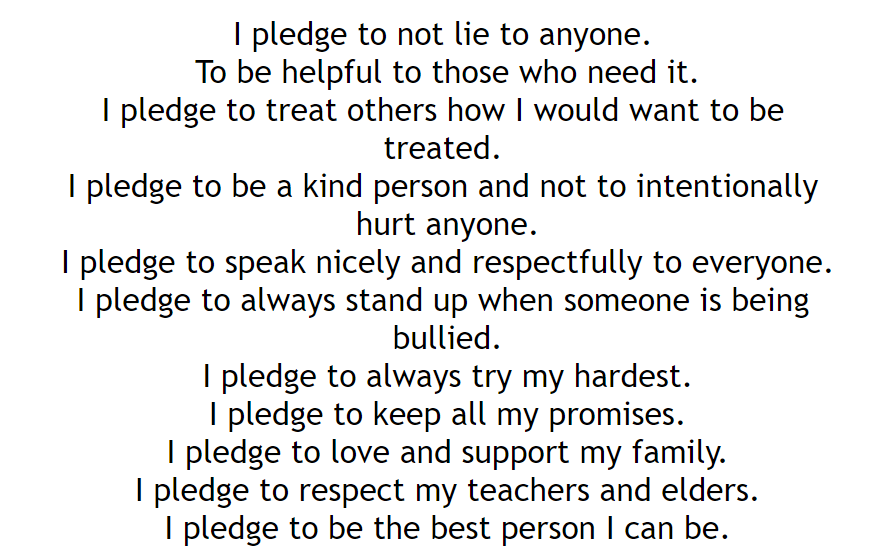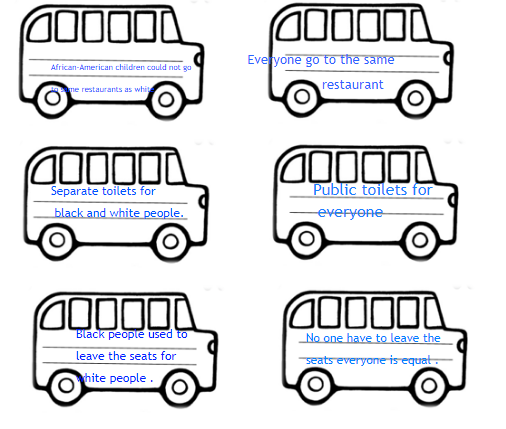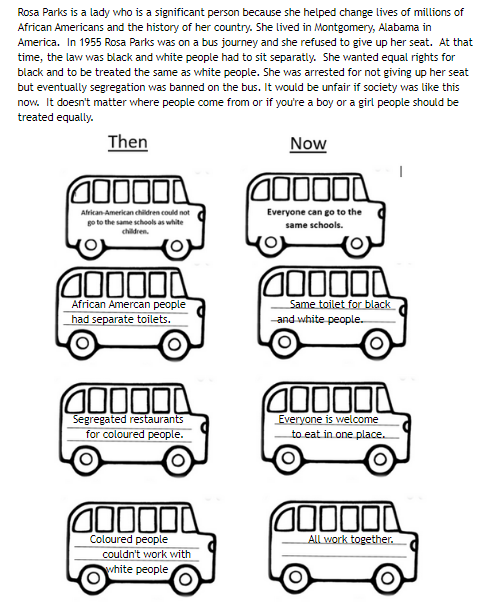 The book we are focusing on in Literacy is 'The Lighthouse Keepers Lunch' by David Armitage.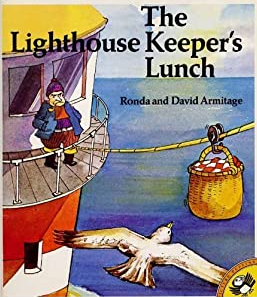 Today the children designed their own digusting sandwiches to help Mr Grinling scare away the seagulls. The children gave reasons for their choice of ingredients. They really are disgusting!!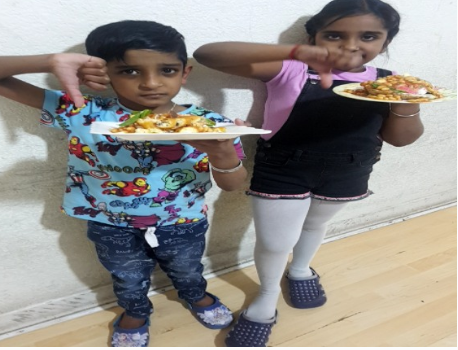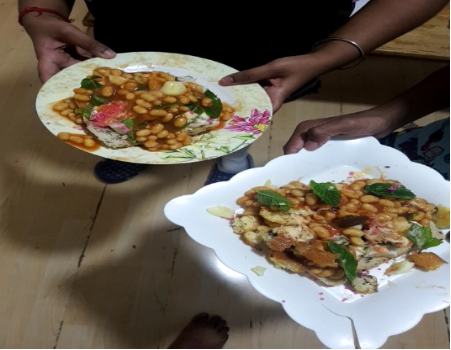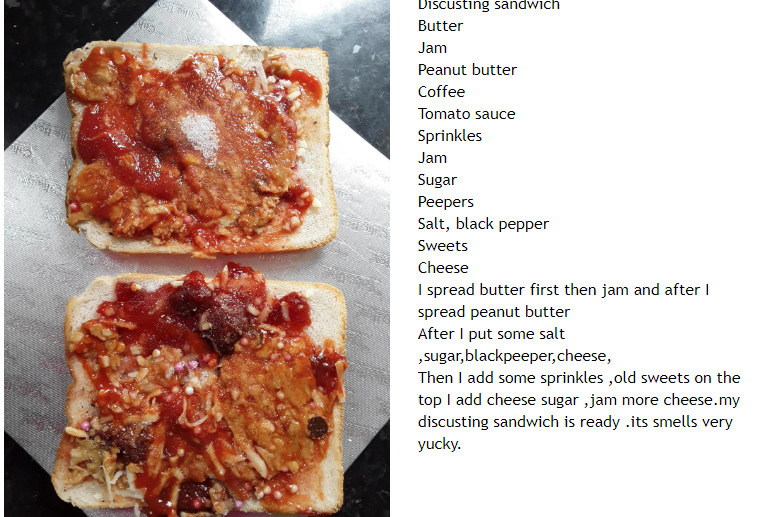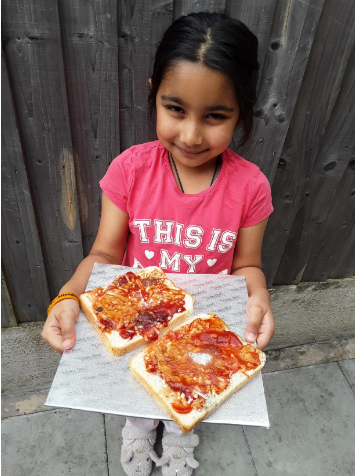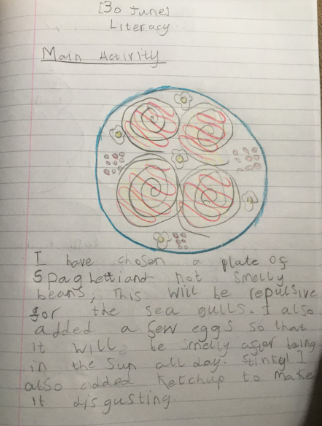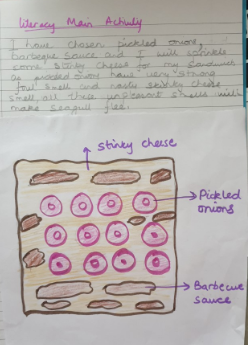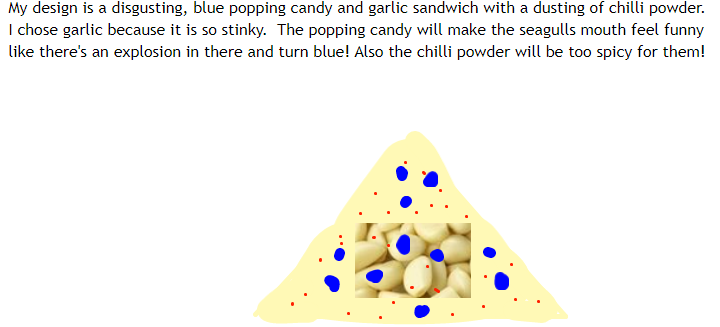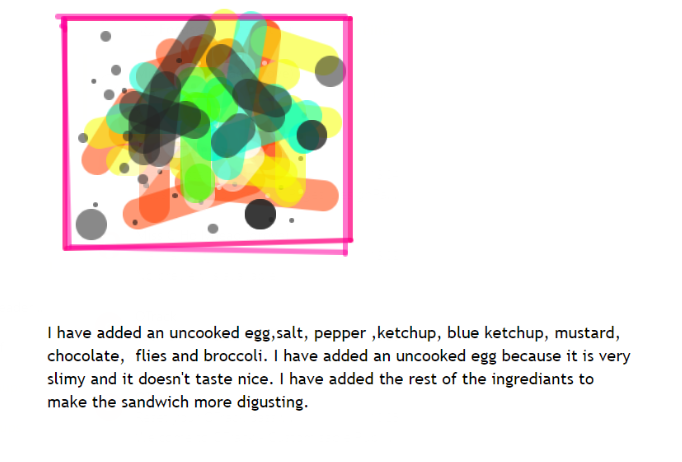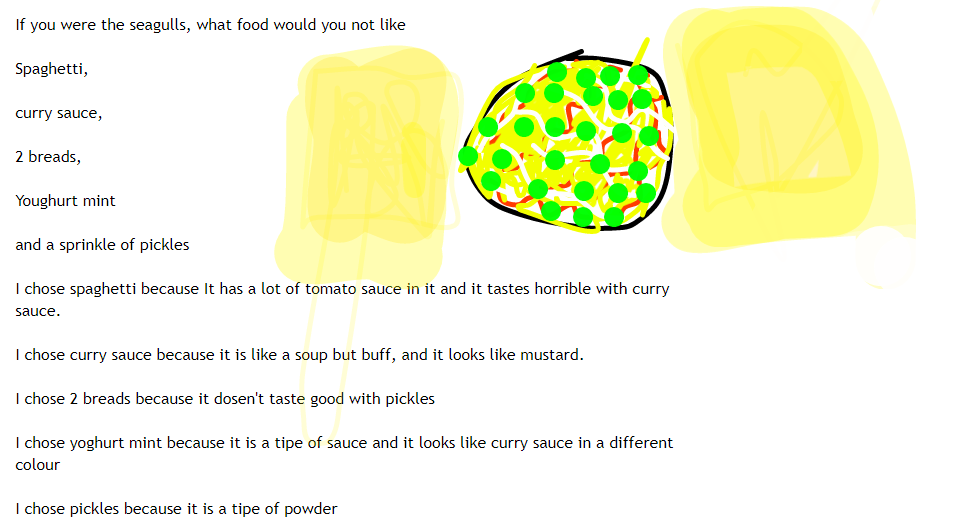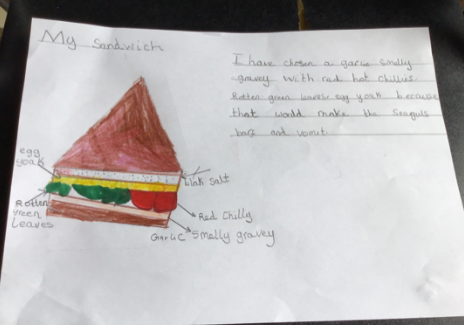 Our Maths focus this week is Length. The children have been ordering lengths and investigating what is longer or shorter than a 30cm ruler.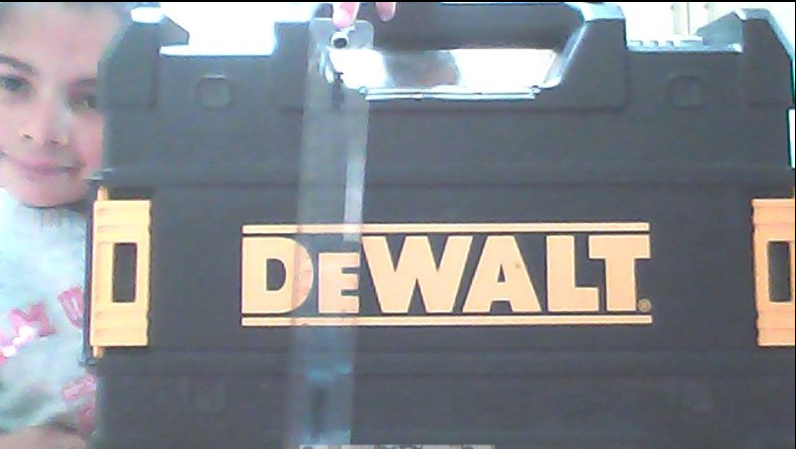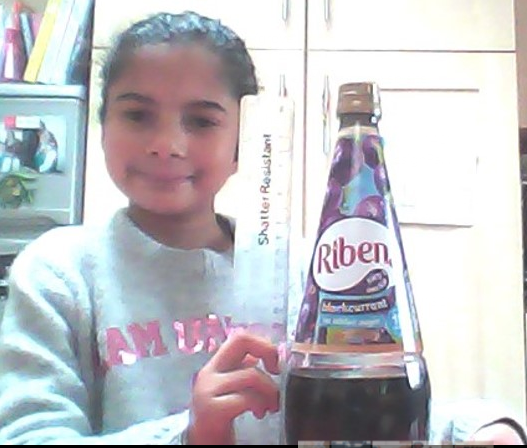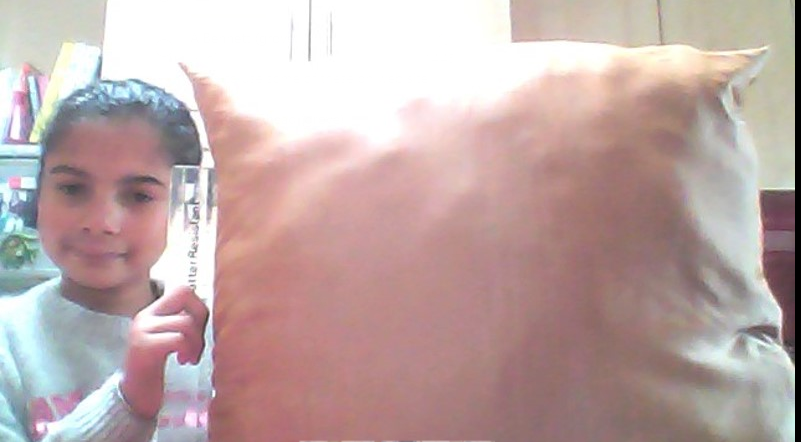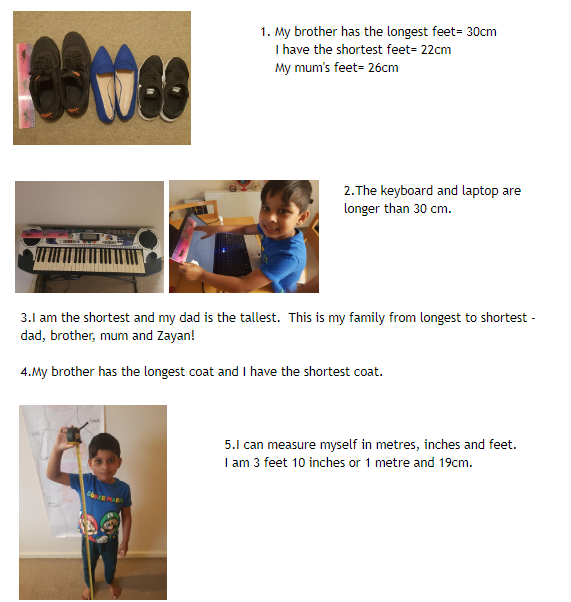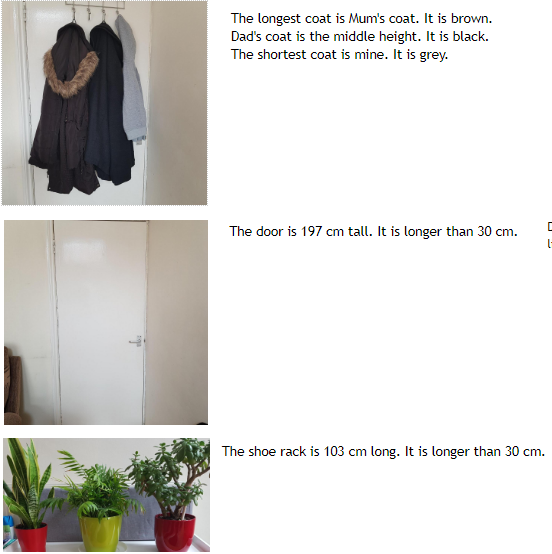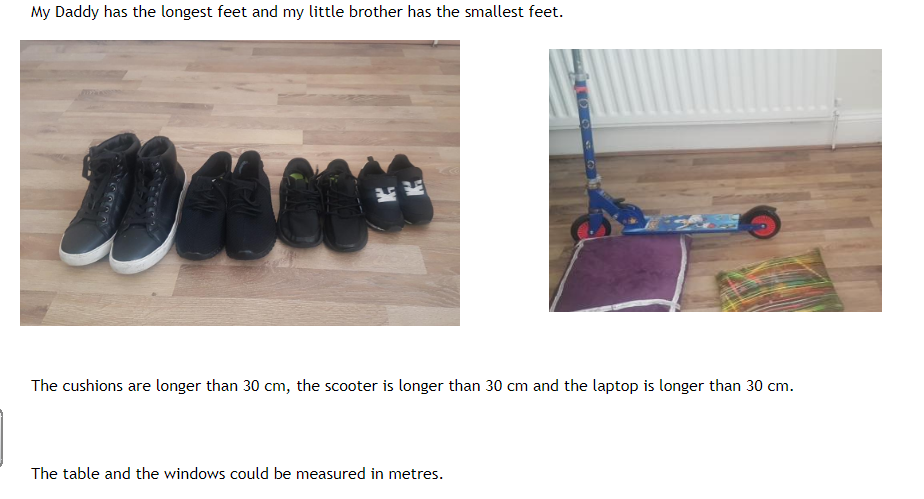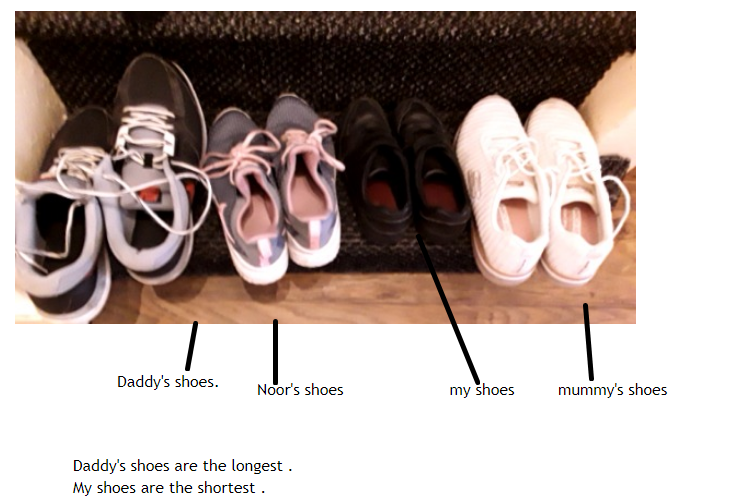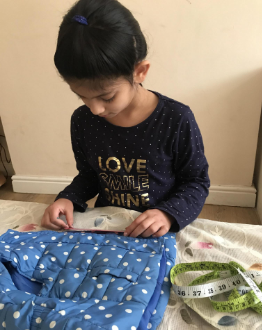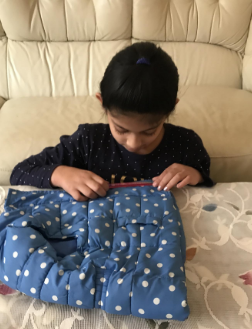 WC: 22.6.20
The children have been researching all about Punch and Judy. Look at their incredible puppets.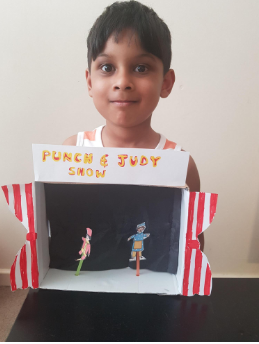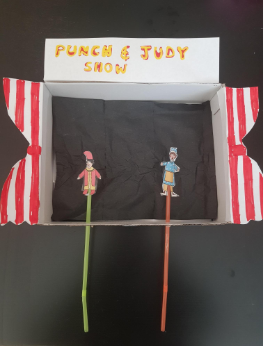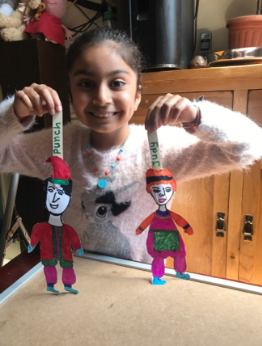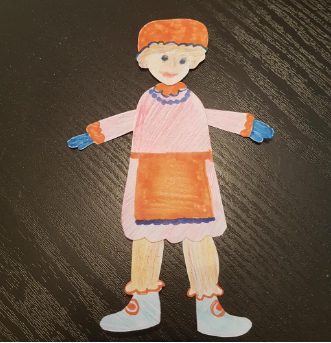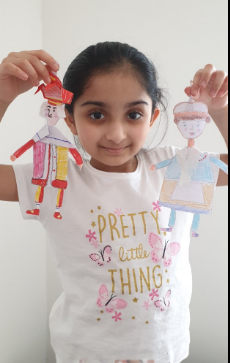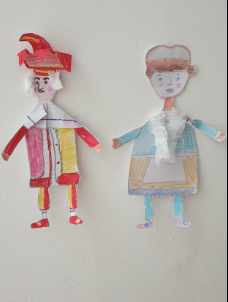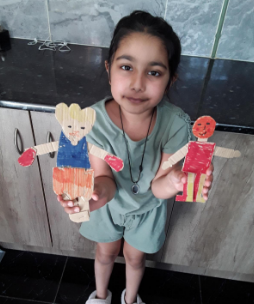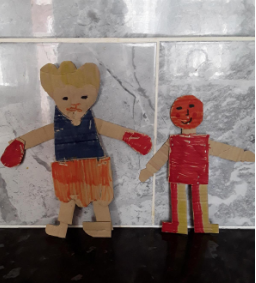 Today the children have begun learning about lines of symmetry. They have explored and investigated how many lines of symmetry different 2D shapes have.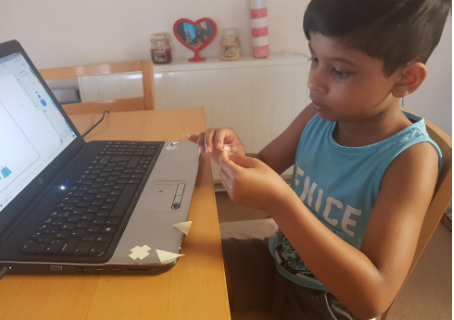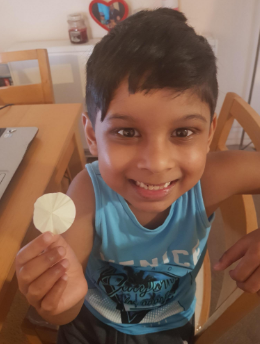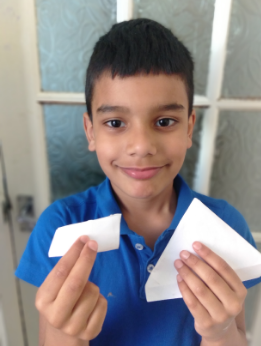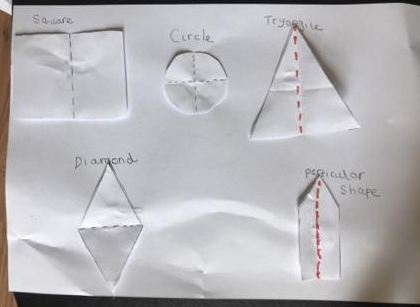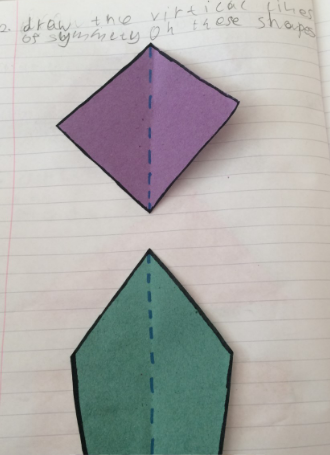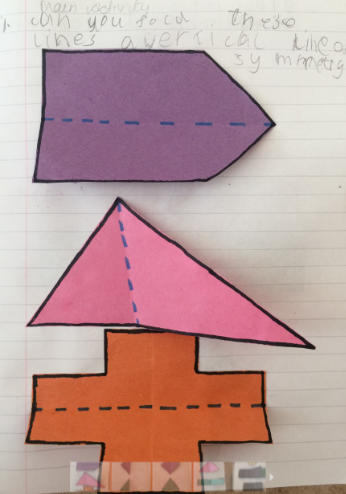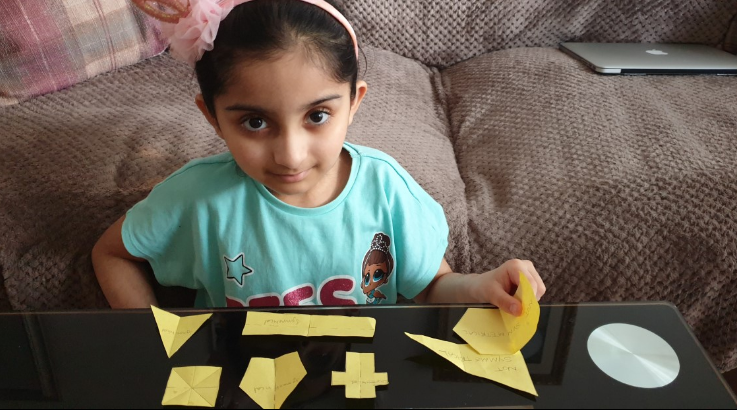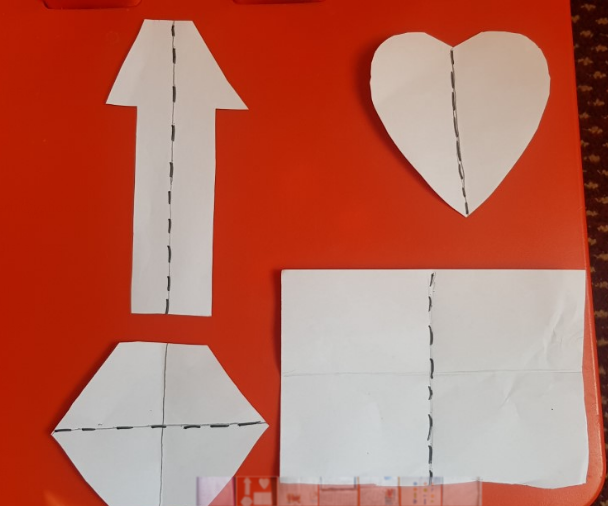 Today we have been very busy designing tourist leaflets to persuade people to visit our seaside resorts. The children have tried very hard to make their leaflets detailed, eye catching and colourful. They have included information about how to travel to their seaside resort, the attractions and any other information they wanted to include.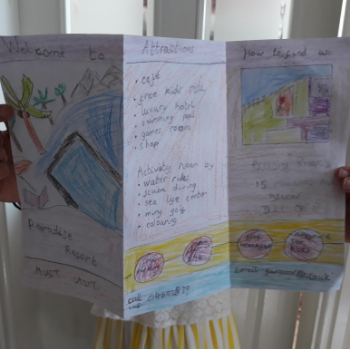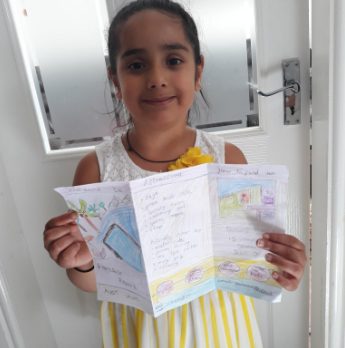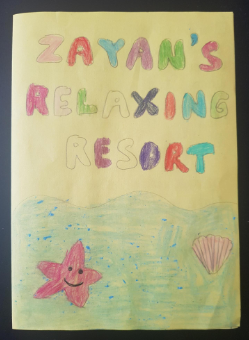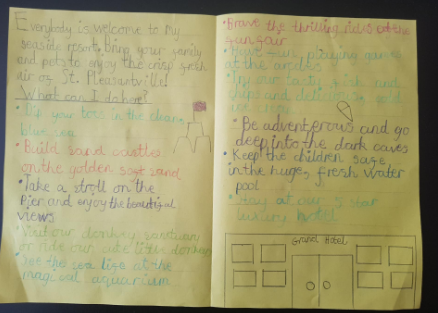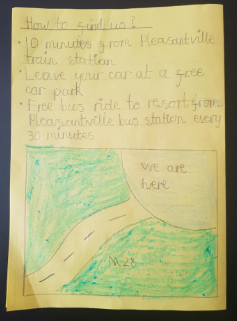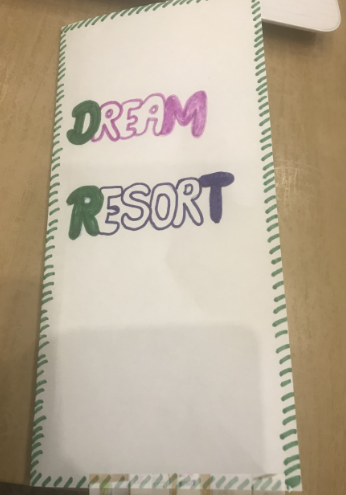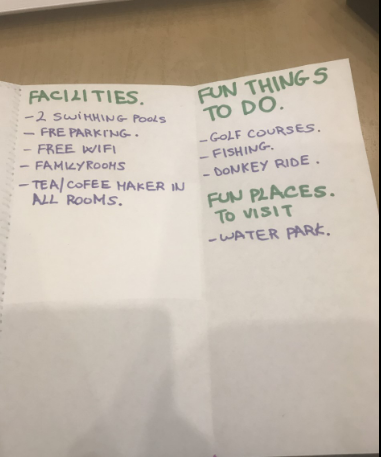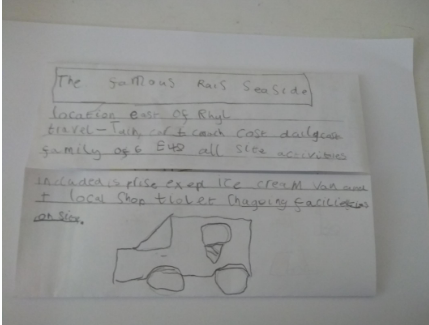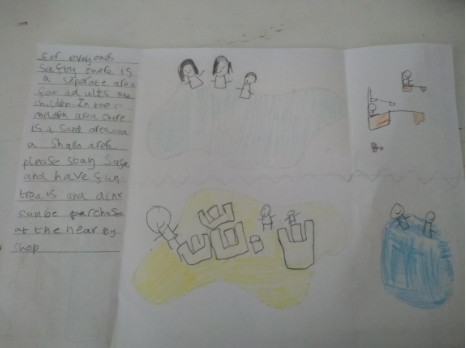 WC: 15.6.20
The children in Year 2 were given an empty plot of land and had to create their own seaside resort using manmade features.
Here is Zayan's fantastic work!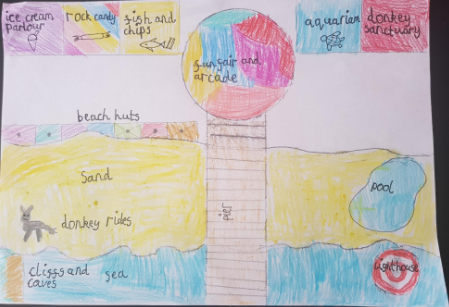 Wow, look at Jenica's detailed seaside resort!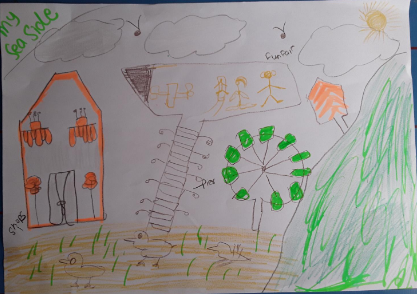 I would love to visit your seaside resort Shanaya, well done!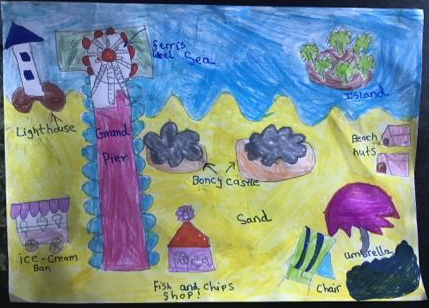 Take a look at Aaron's amazing Geography work!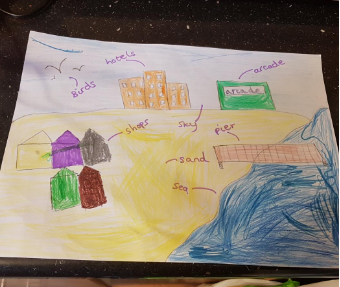 This week the children have been solving 2 step word problems, using the four operations. Today they wrote their own problems, using objects from their homes, for their friends to answer. See if you can answer these amazing problems.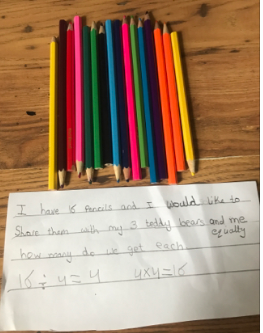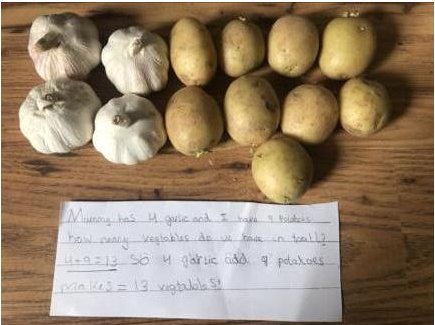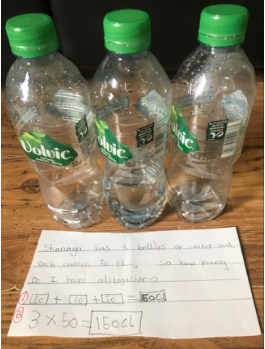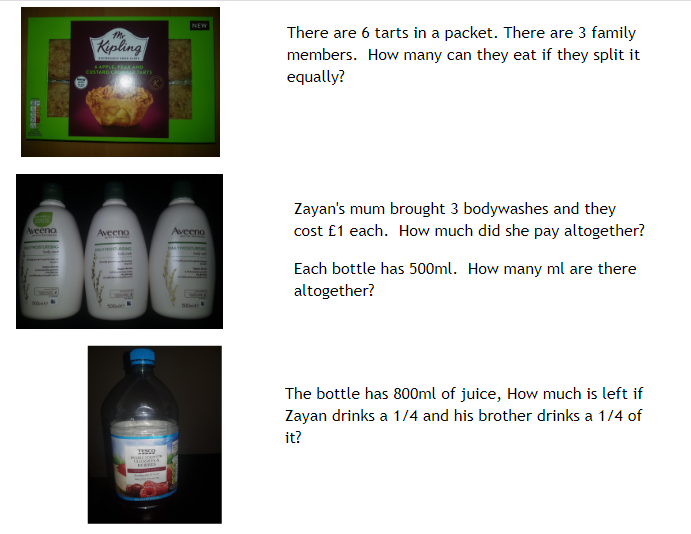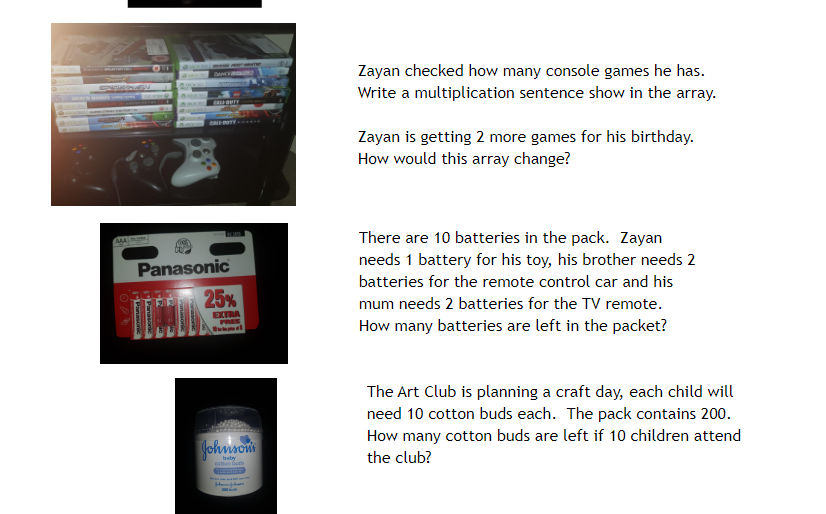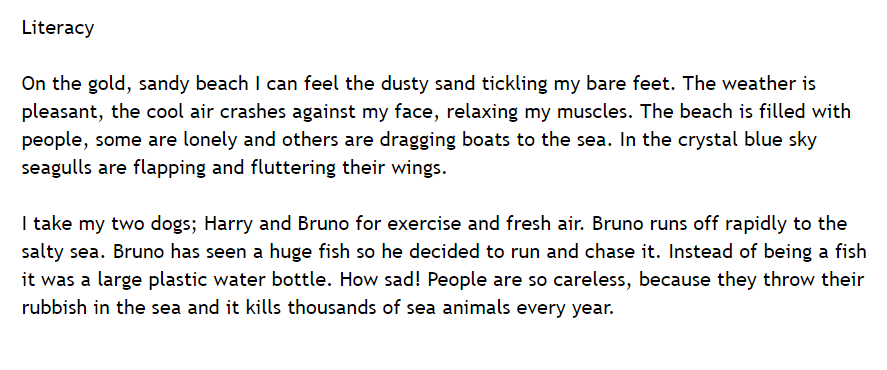 WC: 8.6.20
Today the children have planned and designed either a lighthouse or a seaside in a jar. We are really impressed with how imaginitive the children have been in
completing this activity at home.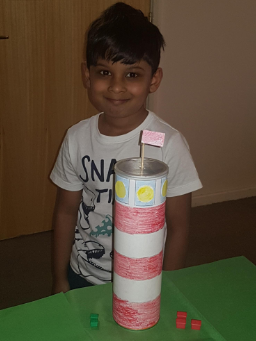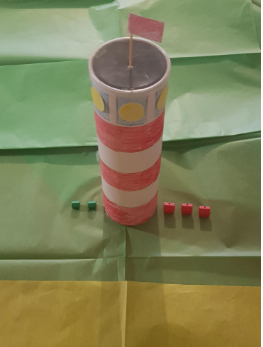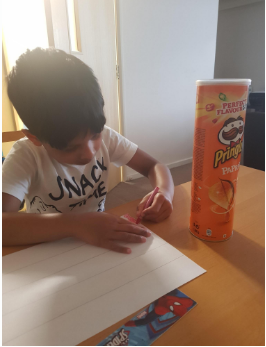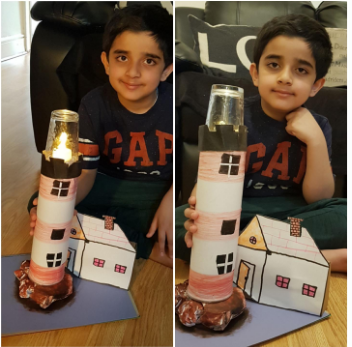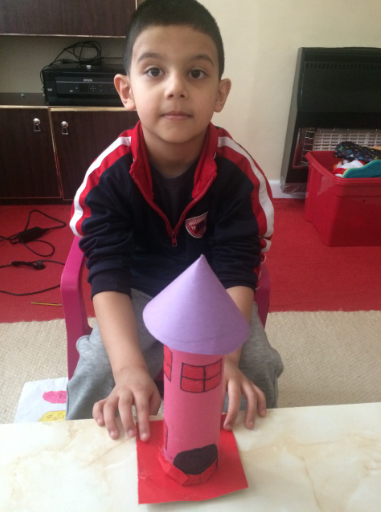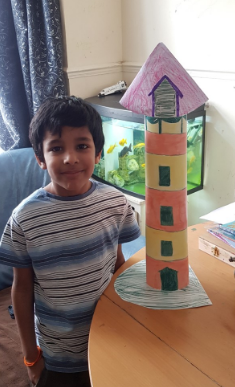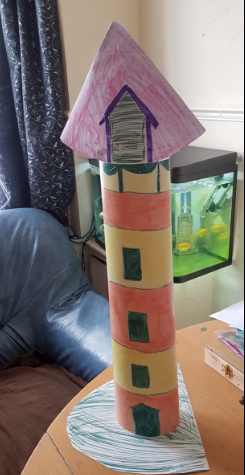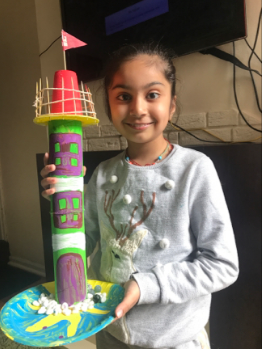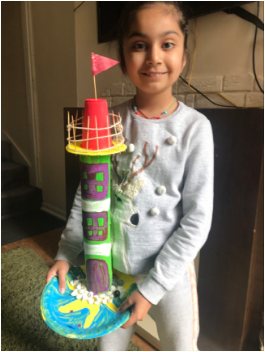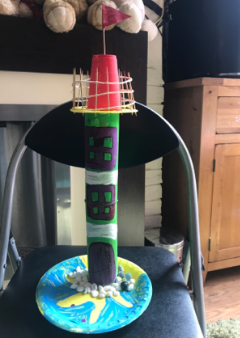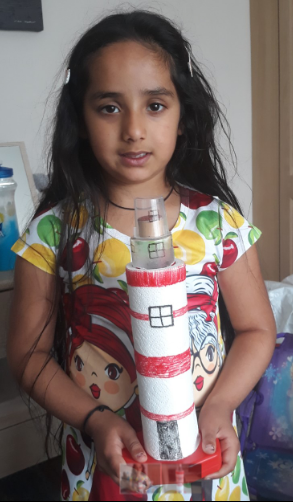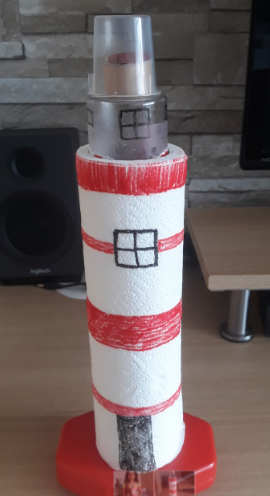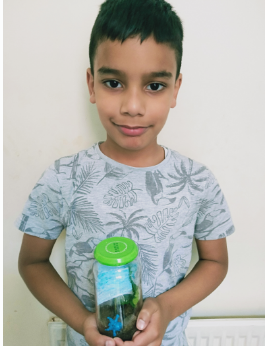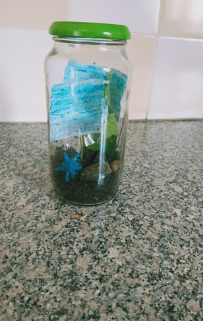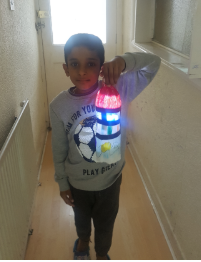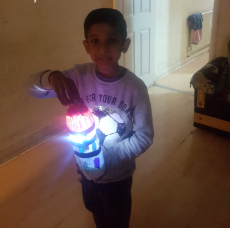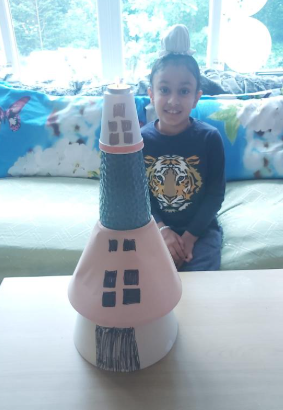 The children have written their own seaside poems. They have tried really hard to include rhyming words.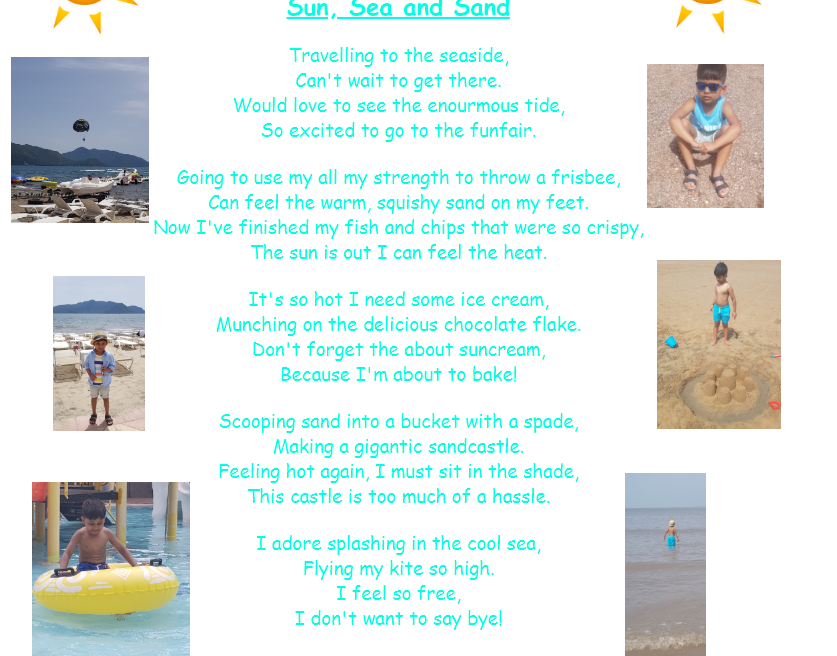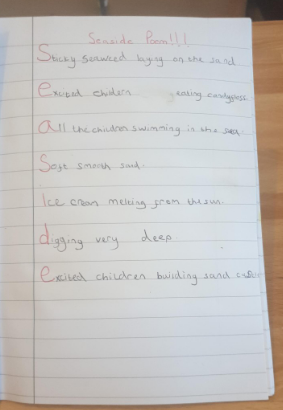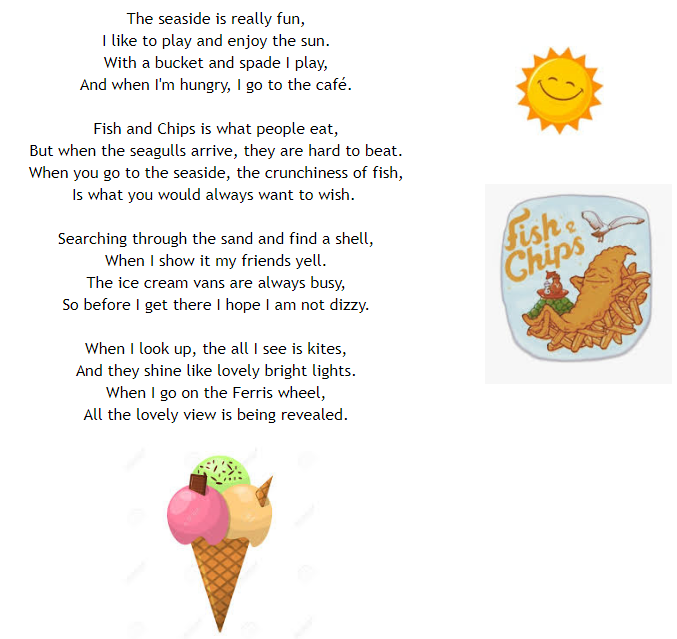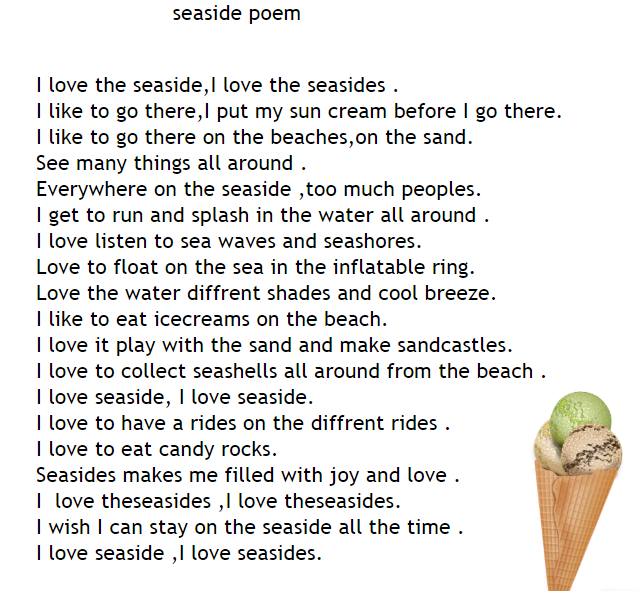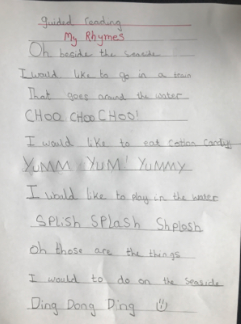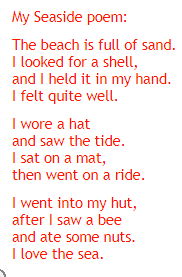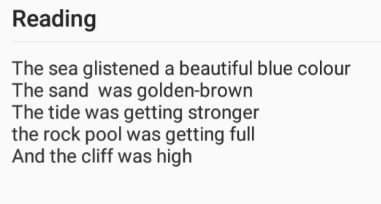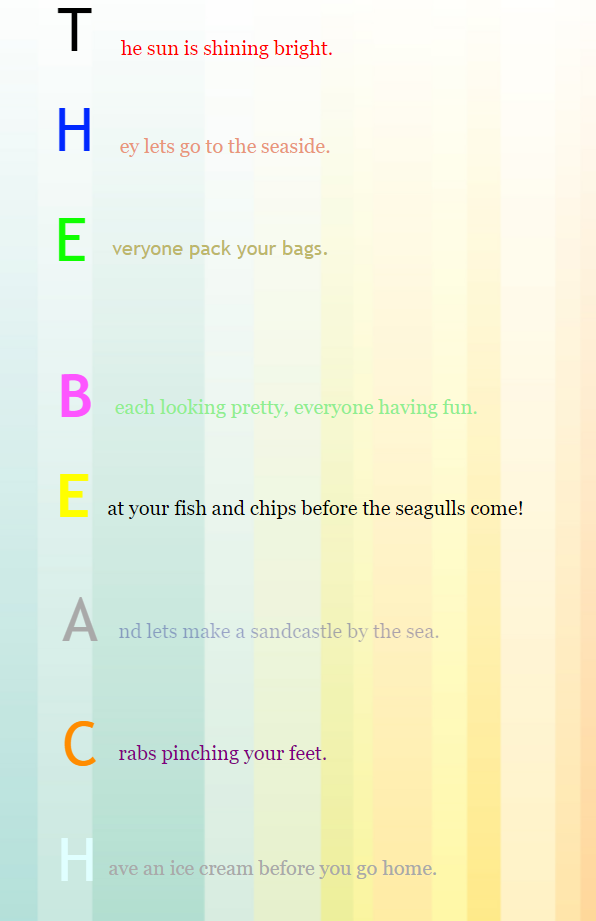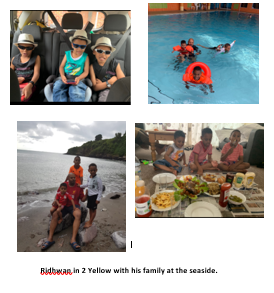 Take a look at these fantastic diaries written by Zayan and Aaron in 2 Red. They have written a diary entry from the perspective of a Victorian child. I am blown away, amazing sentences.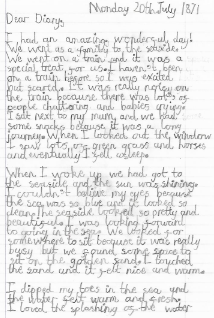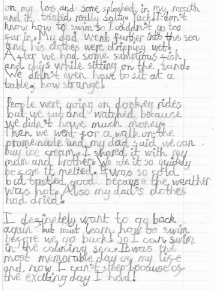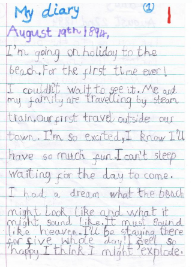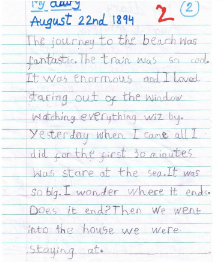 Year 2 have been thinking about how they can change the ending to Littlle Red Riding Hood to make it even better. Today the children have created Pie Corbett story maps of the new plot in their story.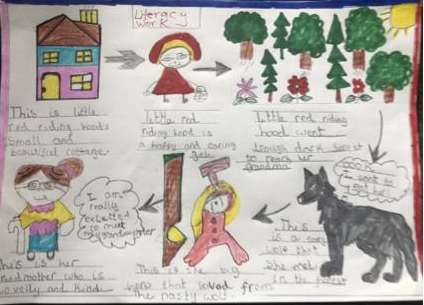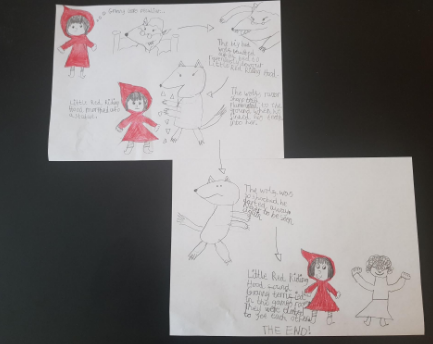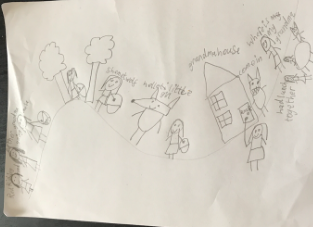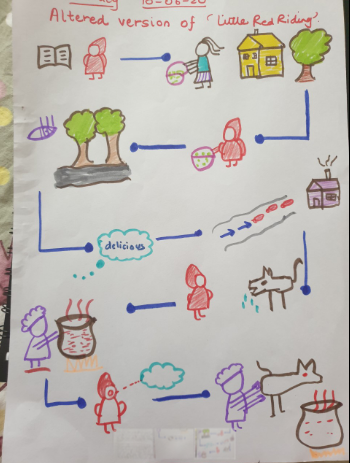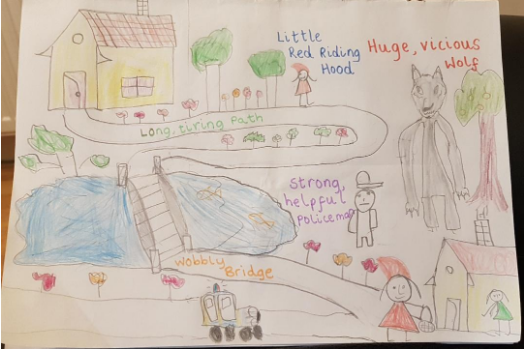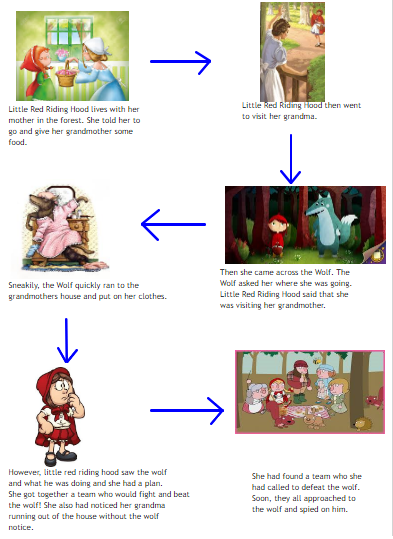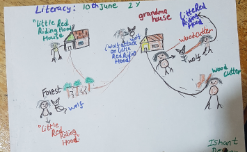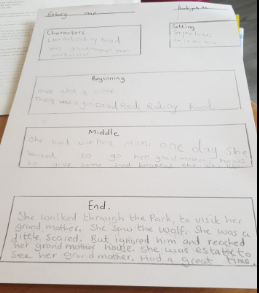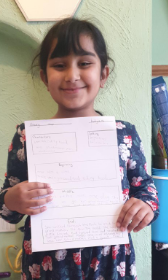 We have started off the week researching all about Spain. The children have found out some amazing facts and created some very informative, detailed fact files.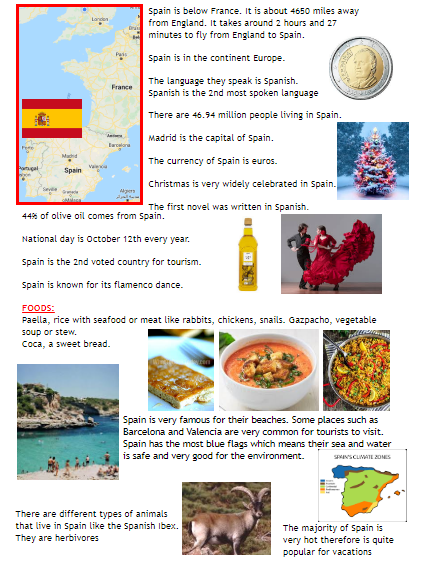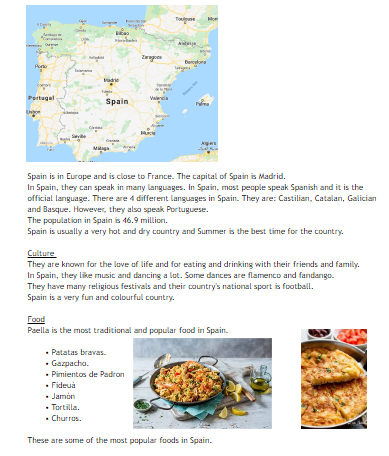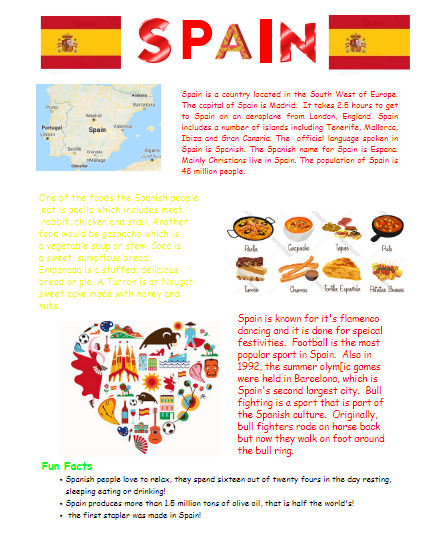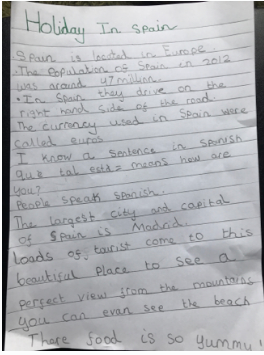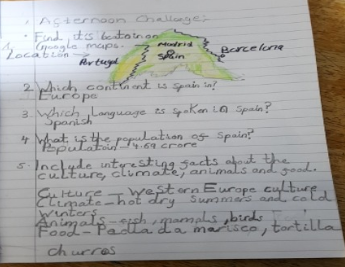 Our Holiday Projects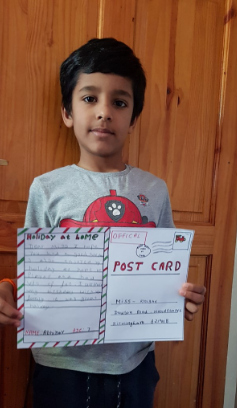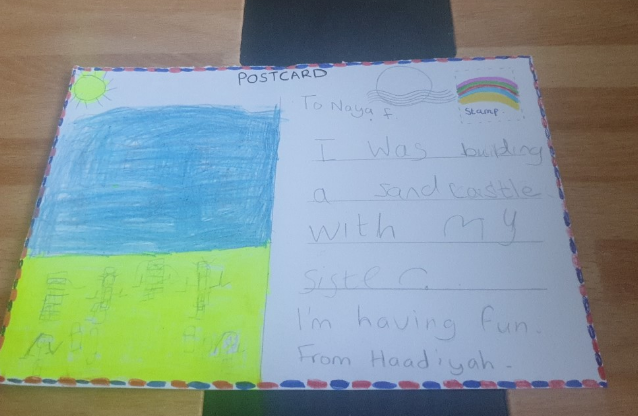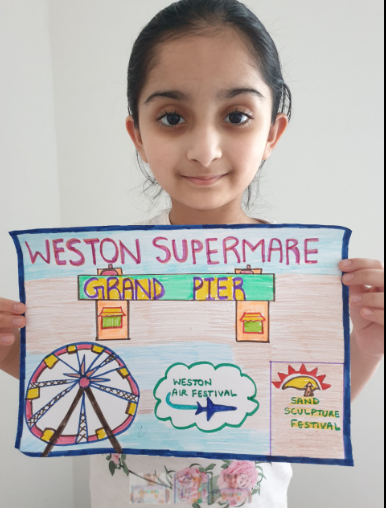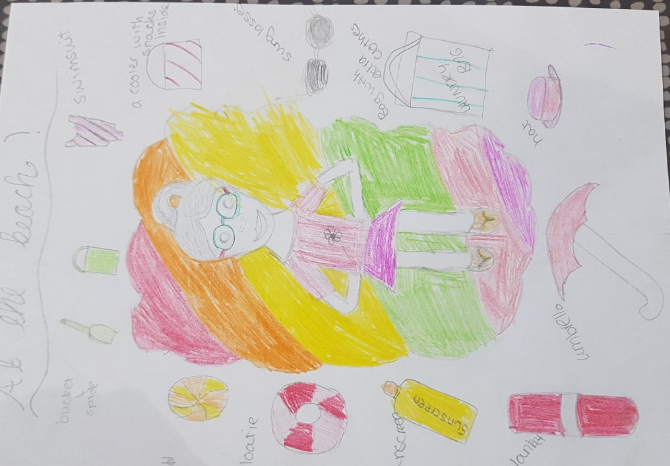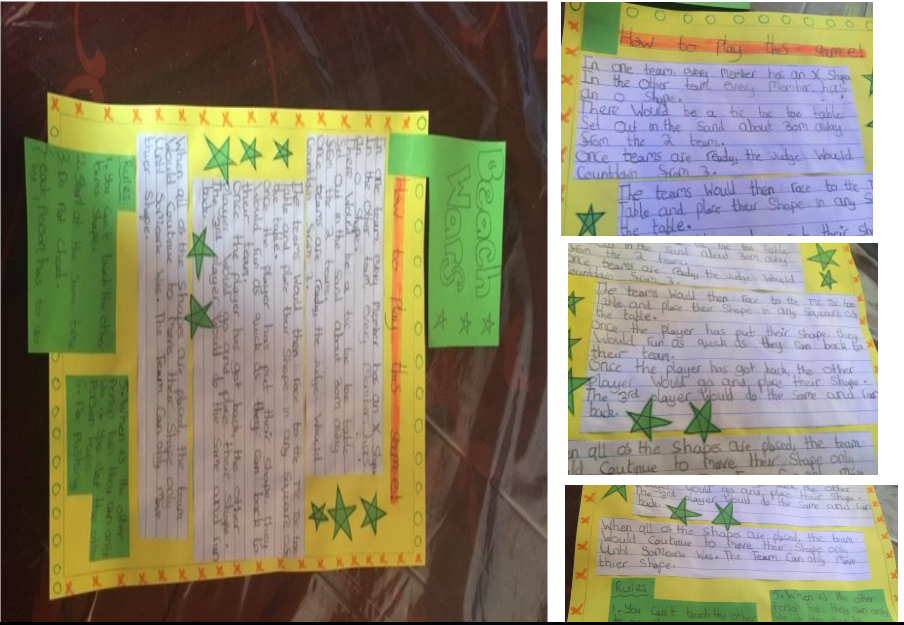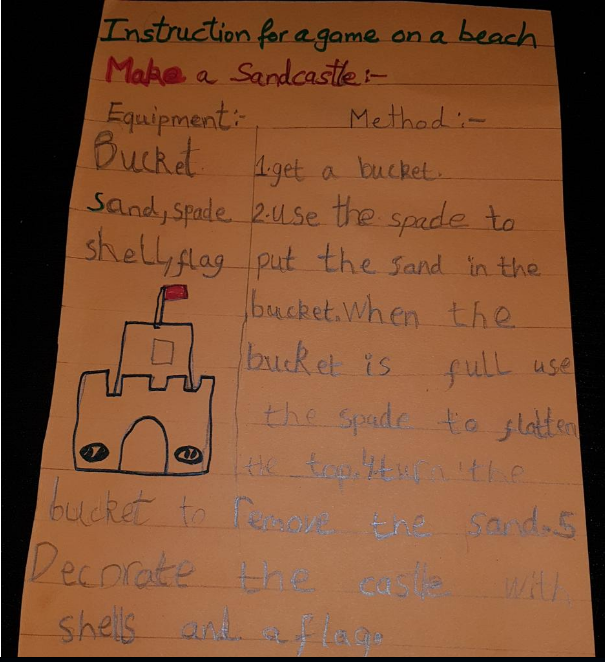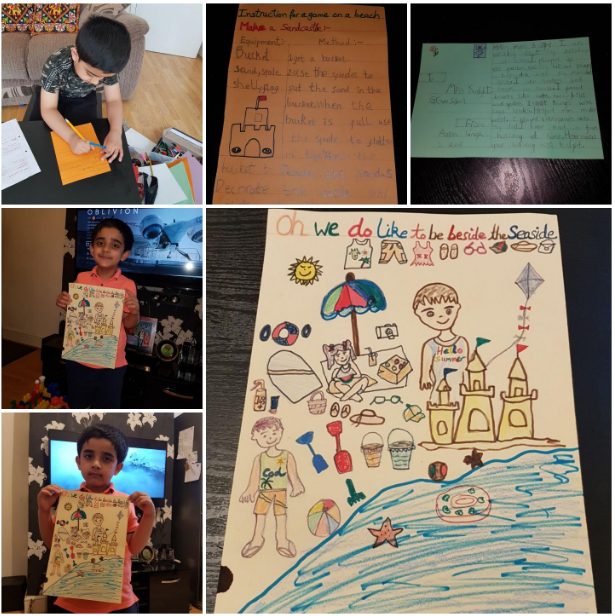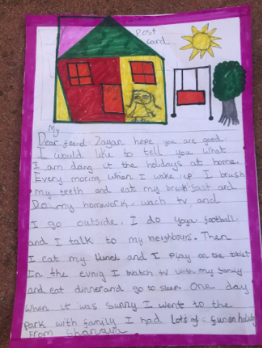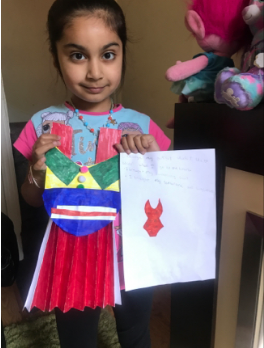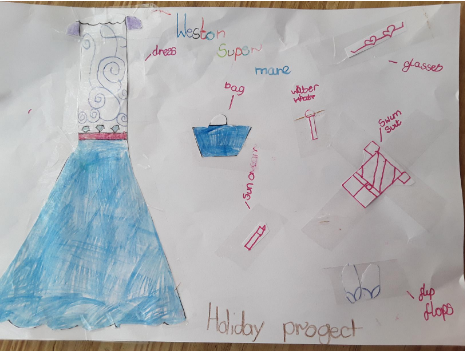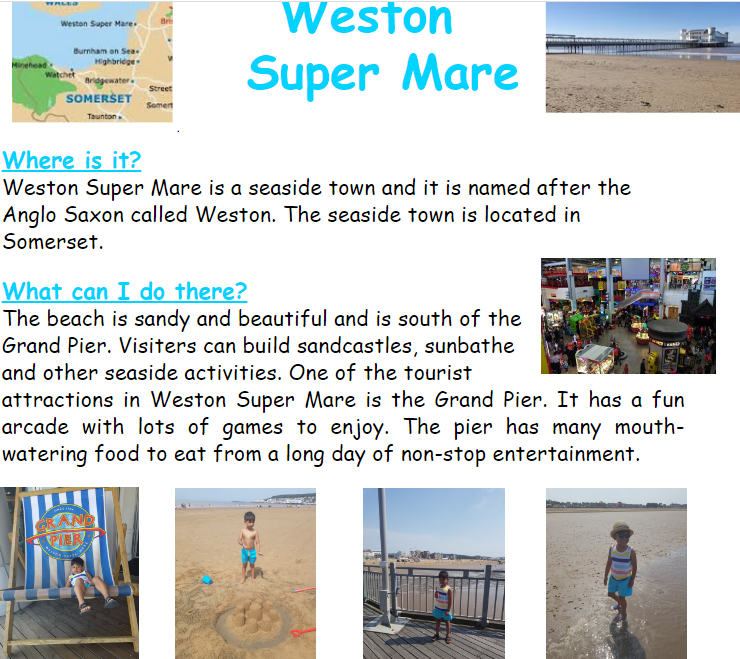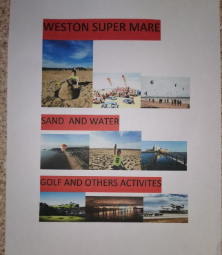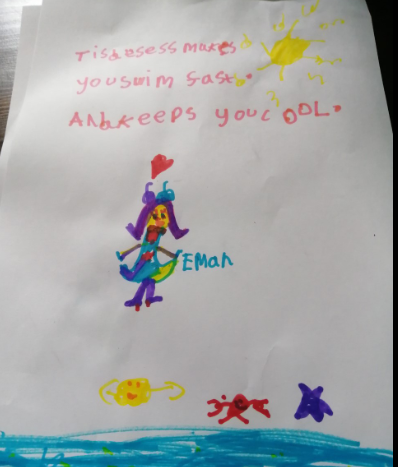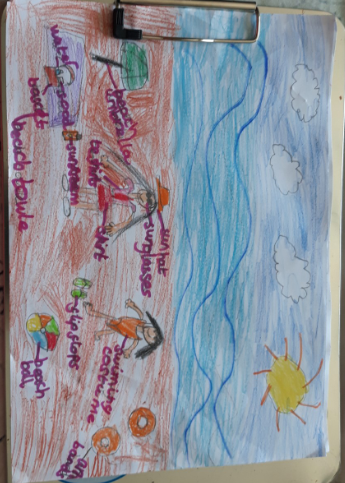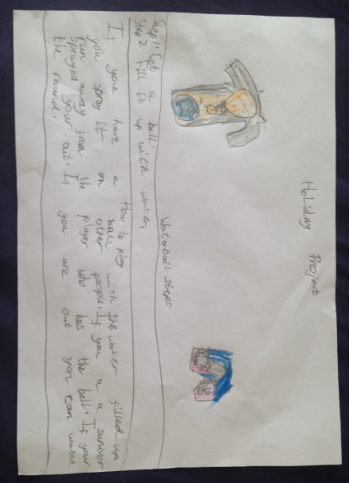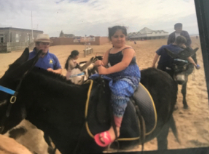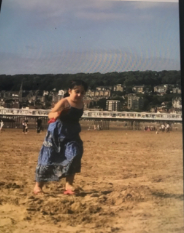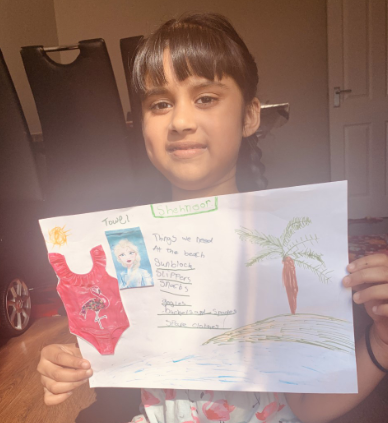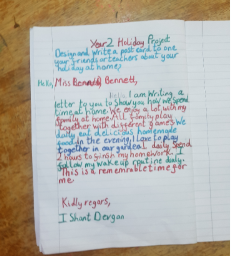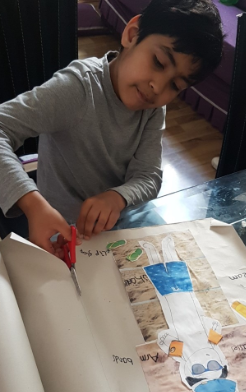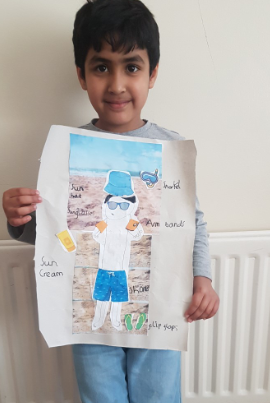 WC: 1.6.20
The children have started off the second half of the summer term by experimenting with sounds in Music. They have found ways they can make sound with their bodies and they have now designed and created their own musical instruments using household items. We have recieved some amazing videos of the children playing their instruments. Look at all these fantastic designs, we may be able to make a Year 2 band with all these fantastic instruments!
Shanaya - 2 Red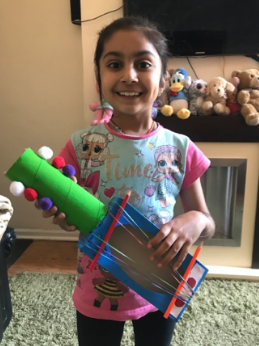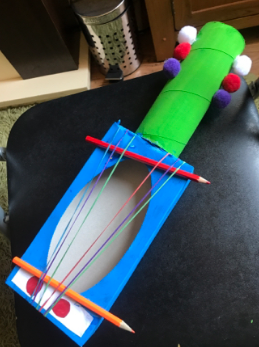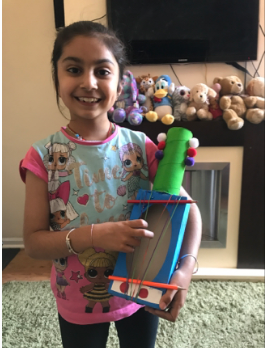 Ishant - 2 Yellow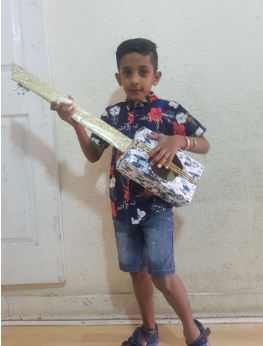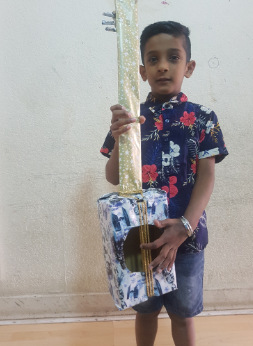 Zayan - 2 Red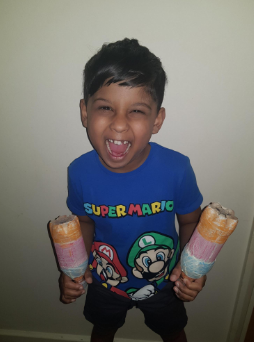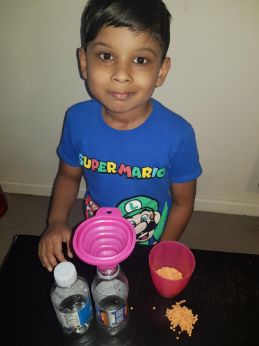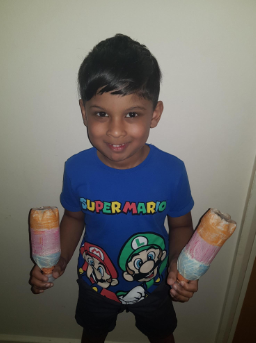 Ridhwan - 2 Yellow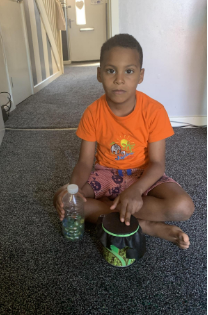 Aaron - 2 Red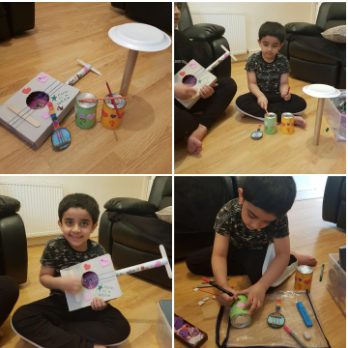 Jenica - 2 Red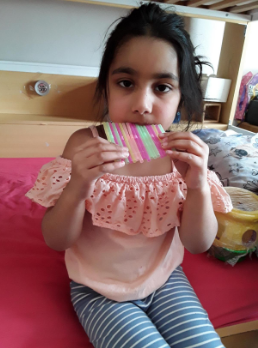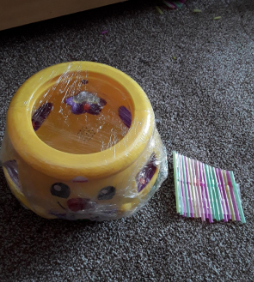 Abhinav - 2 Red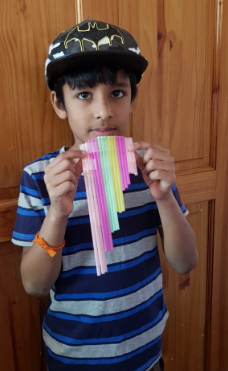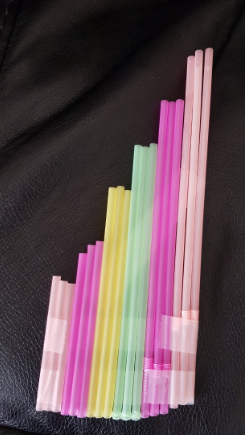 Gurnoor 2 Yellow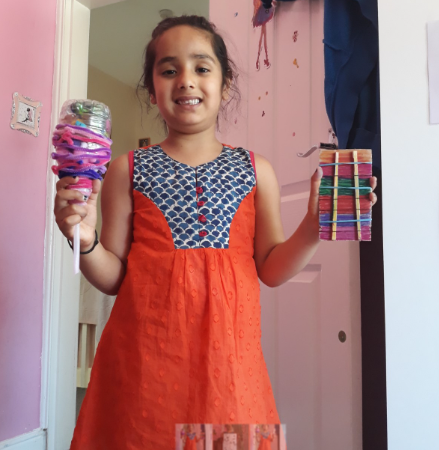 Zayaan 2 Yellow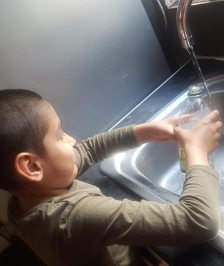 WC: 18.5.20
Today the children have created their own phase 5 real and nonsense word games and compound word games. Take a look at the fantastic work!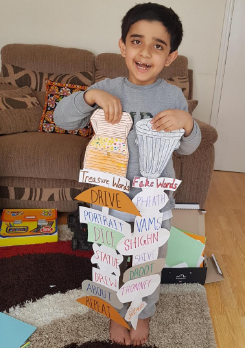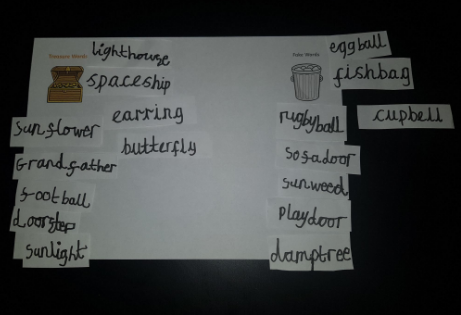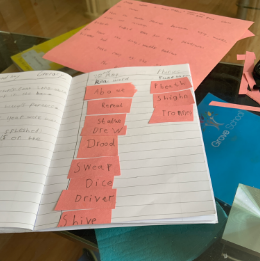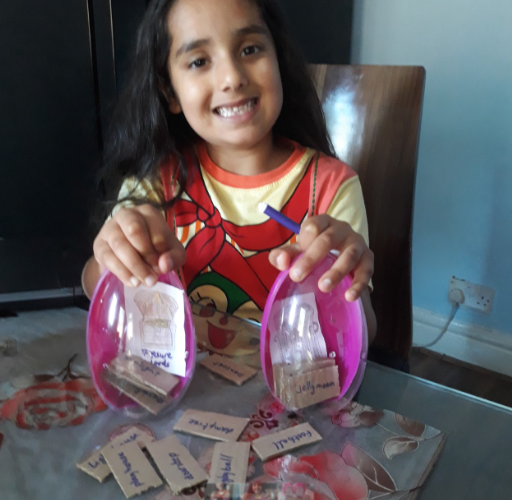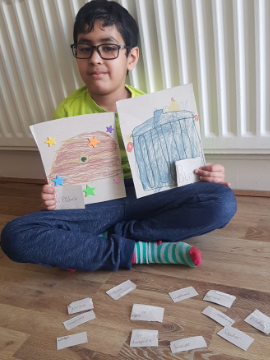 We all know how to stay safe online.. Check out our fantastic informative E-Safety Posters!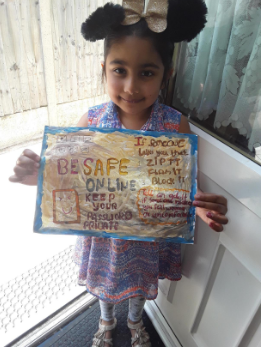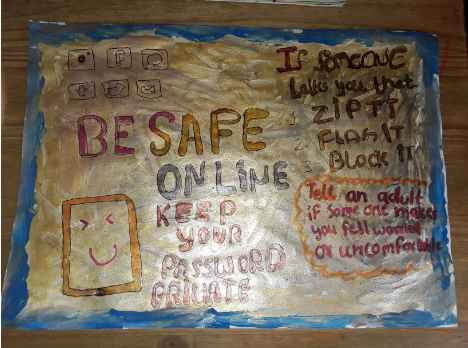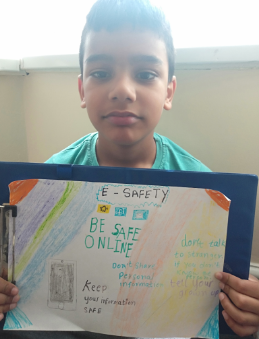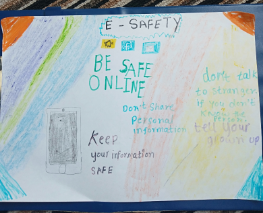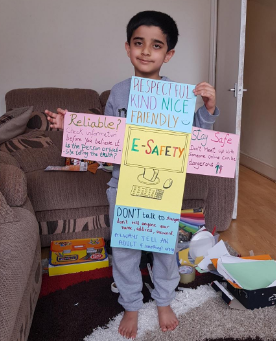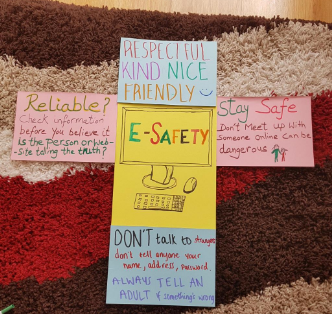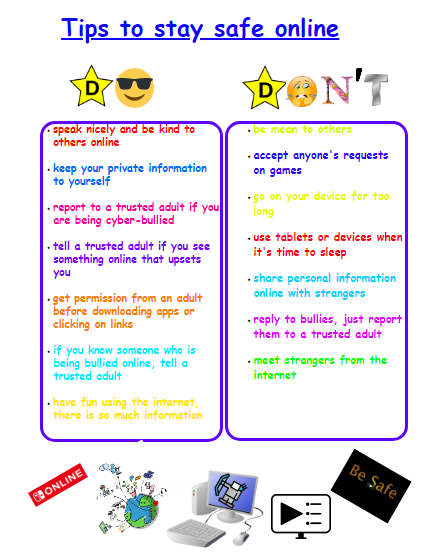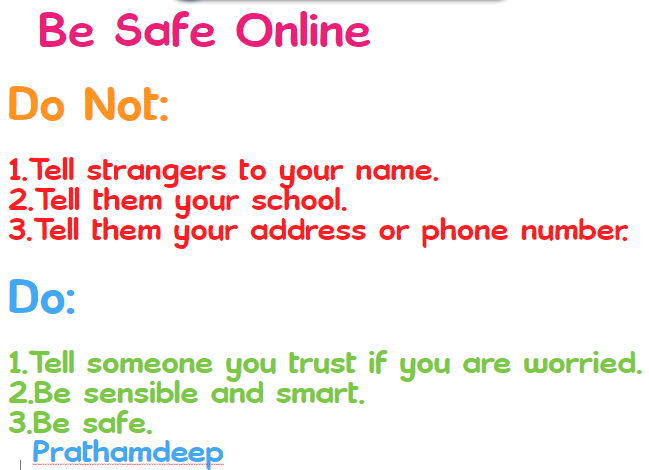 The children have been thinking about how to stay safe online. They have created their own 'helping hand trees' to represent who they can speak to about something they see online.
Abhinav, 2 Red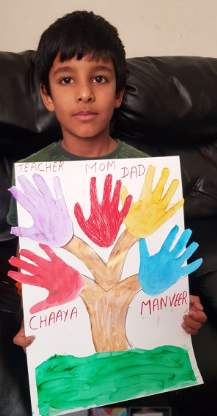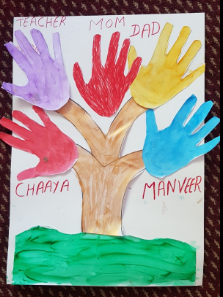 Aaron, 2 Red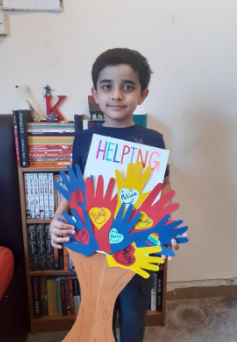 Zayan, 2 Red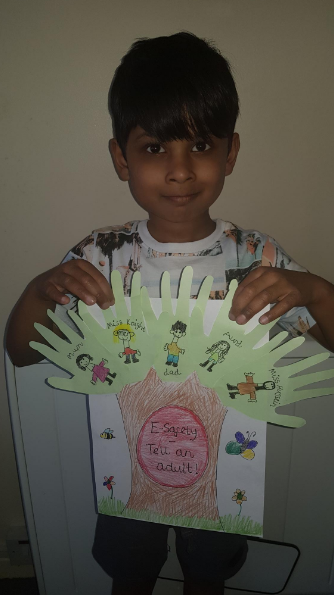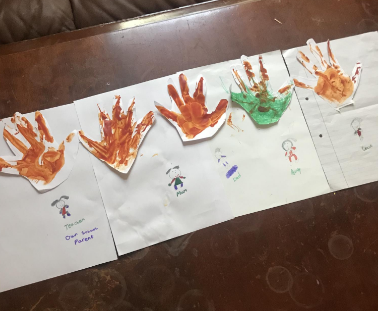 Ismail, 2 Yellow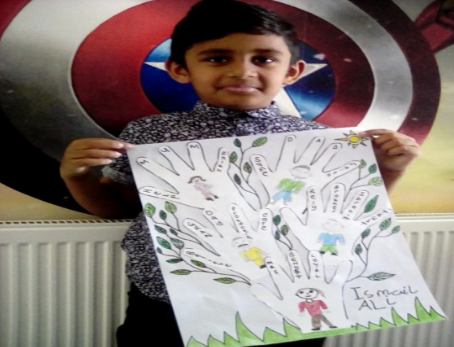 Ridwan, 2 Yellow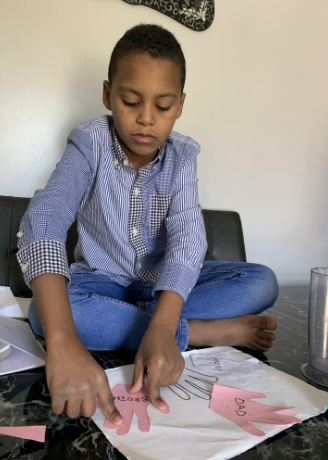 Ryan, 2 Red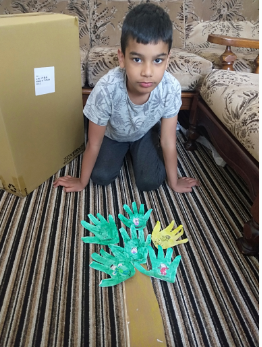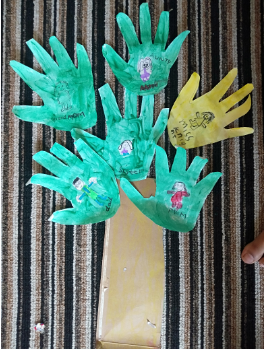 Shehnoor in 2 Yellow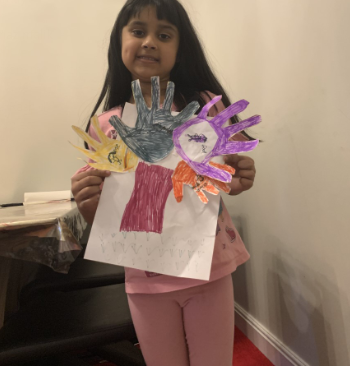 Gurnoor in 2 Yellow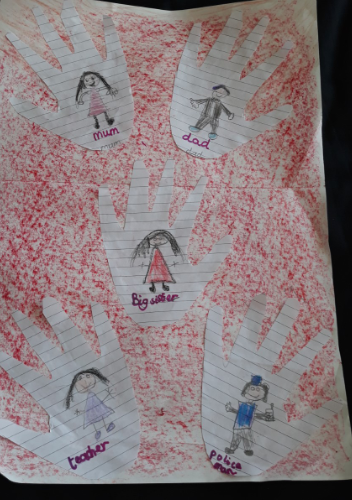 Ishant in 2 Yellow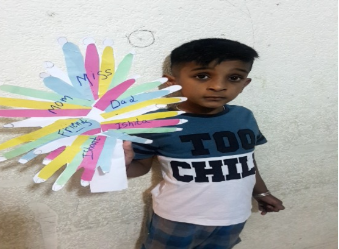 Hiba in 2 Yellow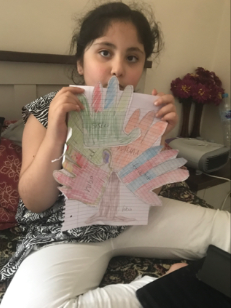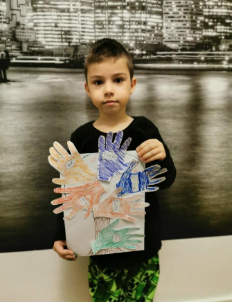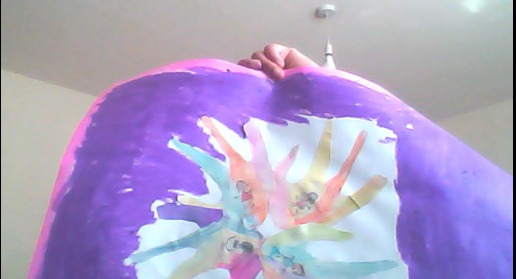 Hiba,Denis and Meera in 2 Yellow
Wow, the children in Year 2 are very imaginitive! Today they have been creating their own clocks with household materials that they will be using throughout the week to help them tell the time. Look at all of their amazing clocks.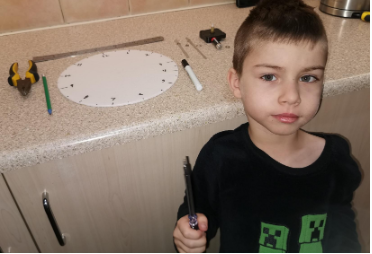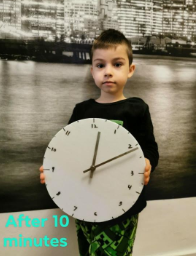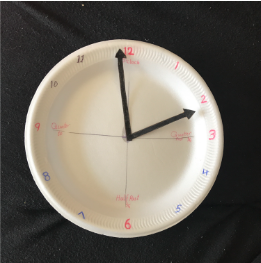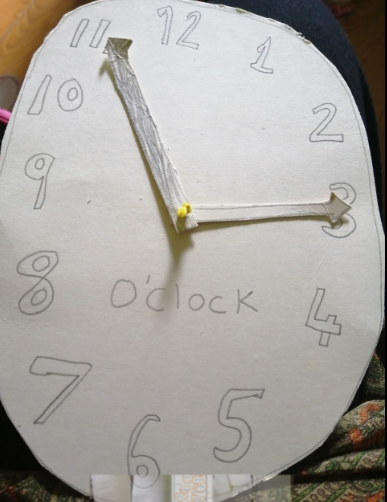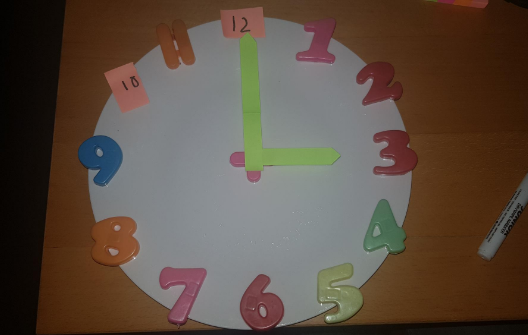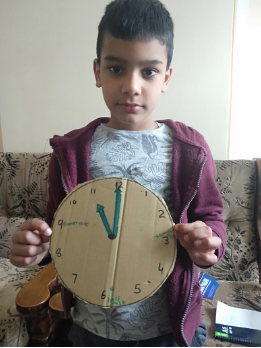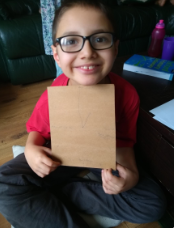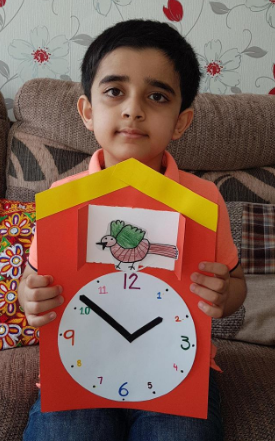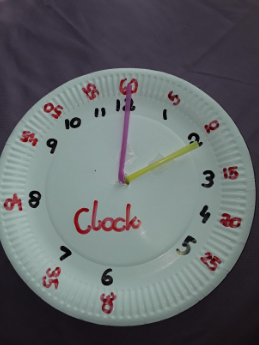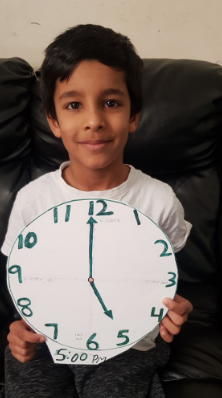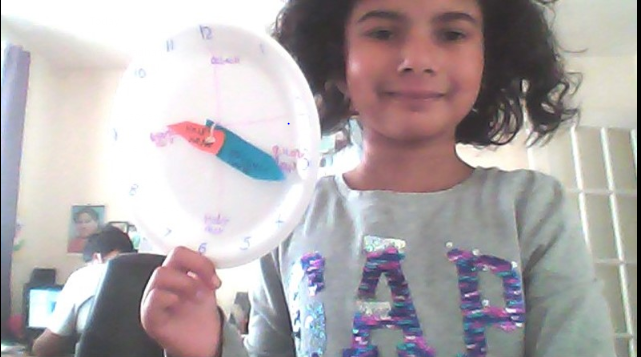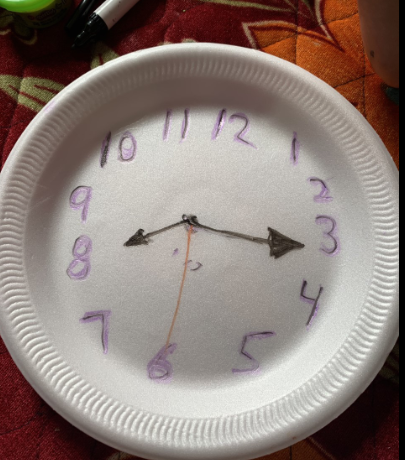 WC: 11.5.20
The children have been learning about Statistics this week. The children were given lots of information of their teachers favourite vegetables and they have created their own block graphs and began to write questions about the data. We love that they have all found different ways to create their graphs, some children have created them online and others draw them in their Maths Book.
Take a look at some fantastic examples of Year 2's work below.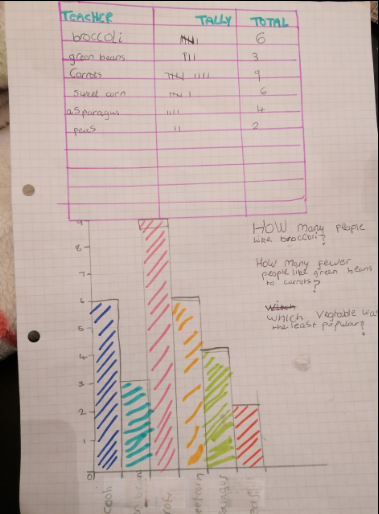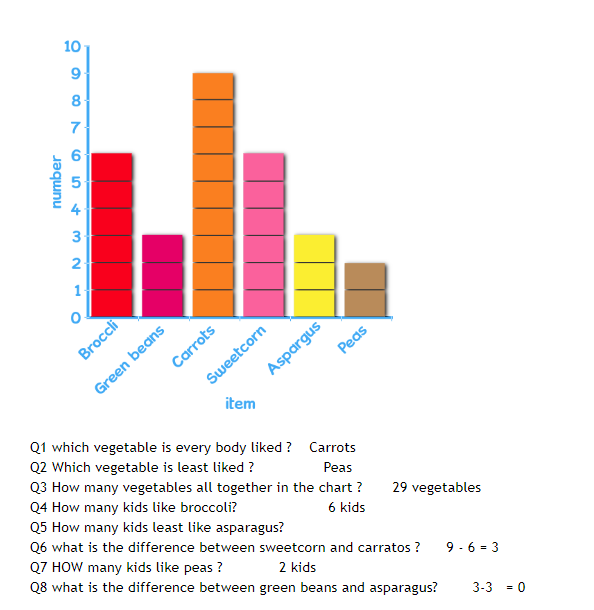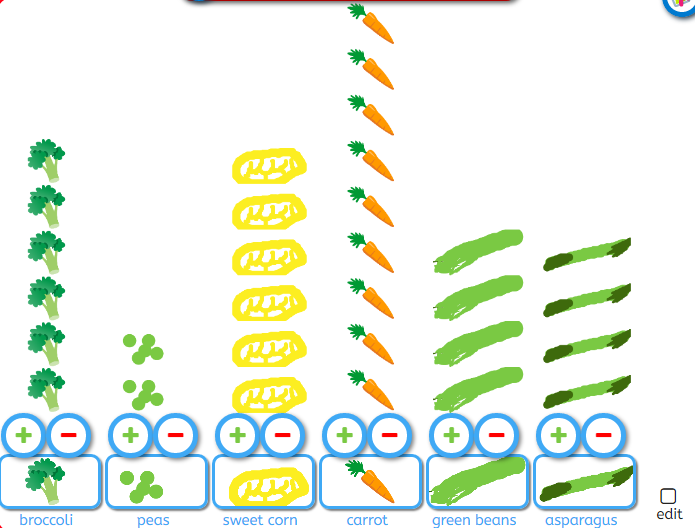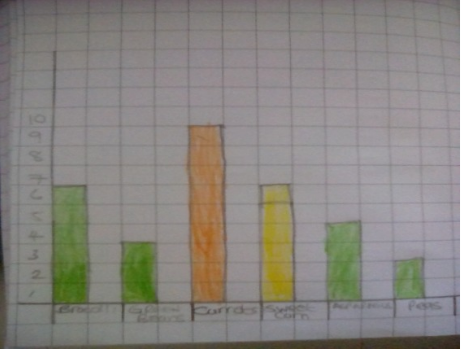 The children have also imagined they were rulers of the world. They have come up with some amazing ideas of what they would do if they were in charge of the world.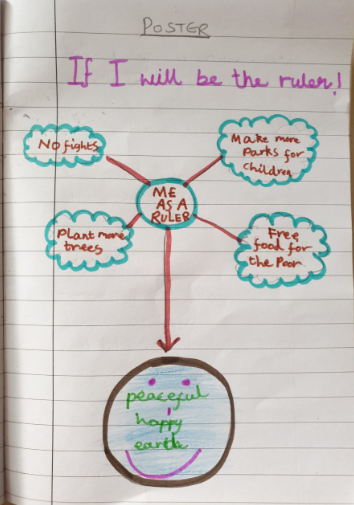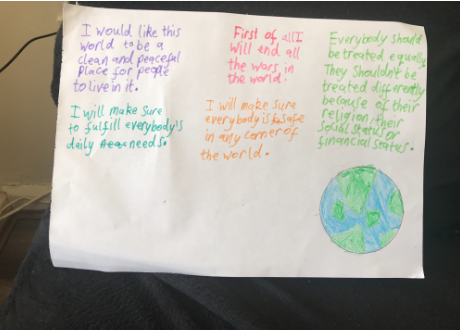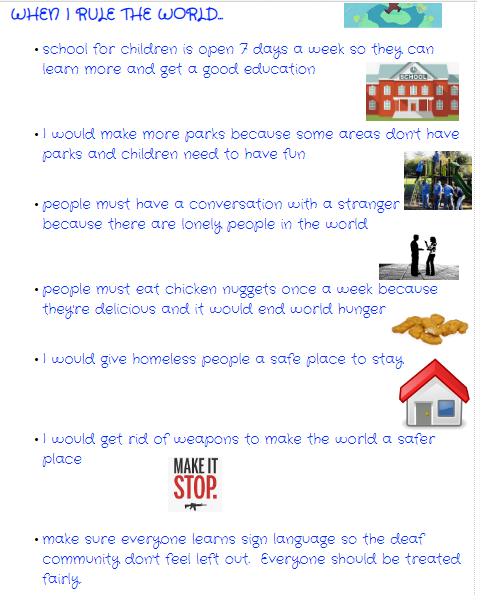 Year 2 have been taking part in many different VE day activities to celebrte 75 years since Victory in Europe!
Take a look at all their amazing work. We are very proud!
Shehnoor has designed a fantastic medal and designed her own bunting for VE Day. Great work!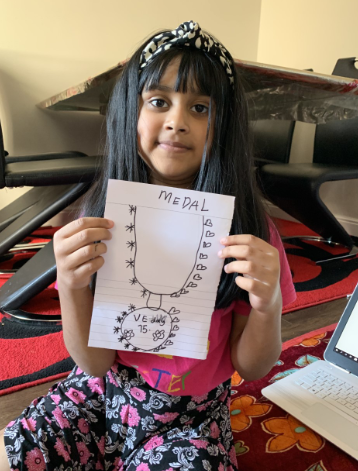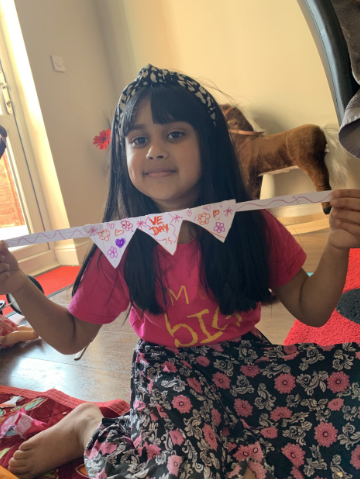 Gurnoor and Eman in 2 Yellow have celebrated VE Day by decorating their homes with bunting and cooking delicious pancakes. Well done to you both.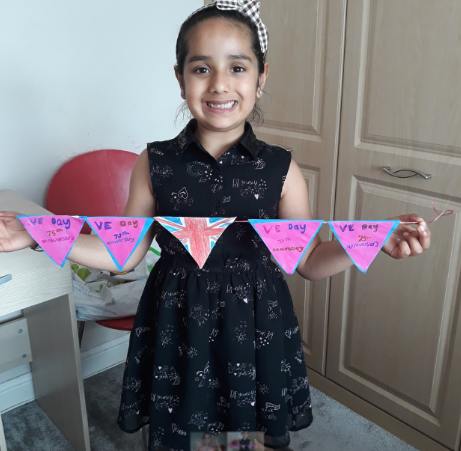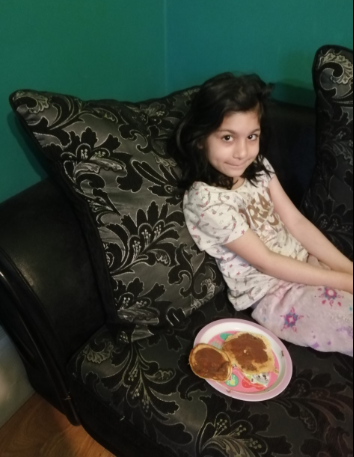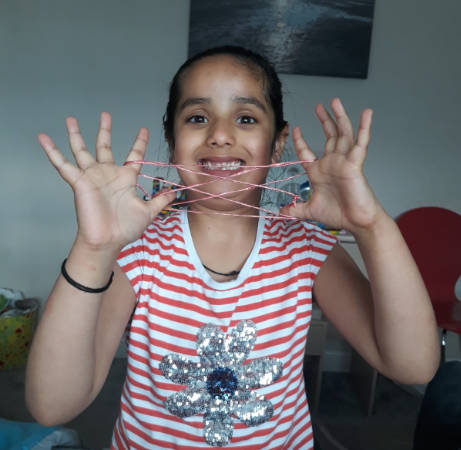 Aaron and Shanaya have been designing VE Day bunting which they have hung around their house.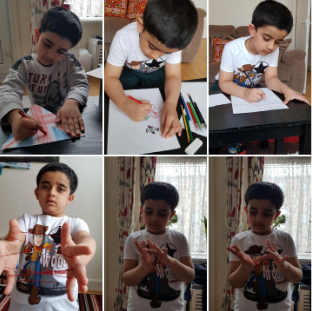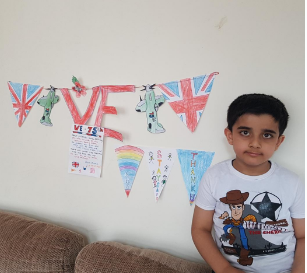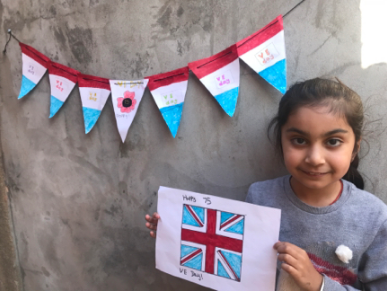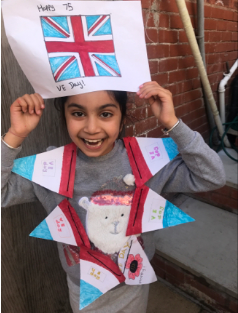 Zayaan has created a Union Jack out of playdough. His playdough is homemade too! Amazing!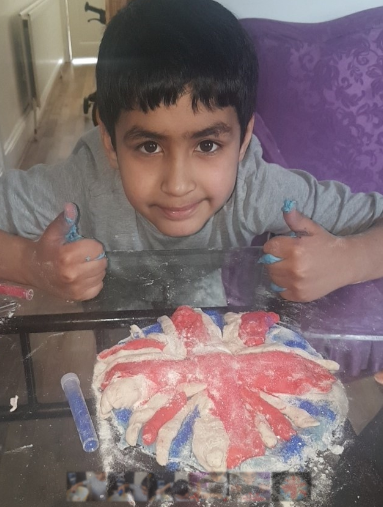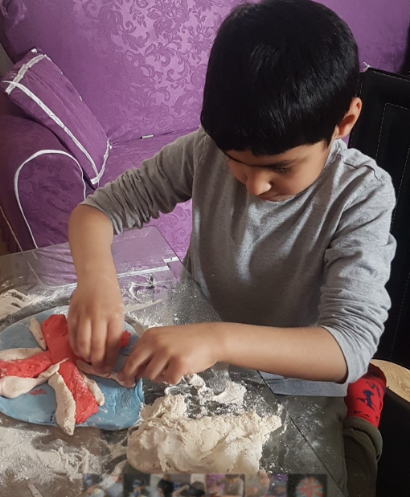 Zayan has created some origami. He has created a horse, shark, toad and a spitfire plane.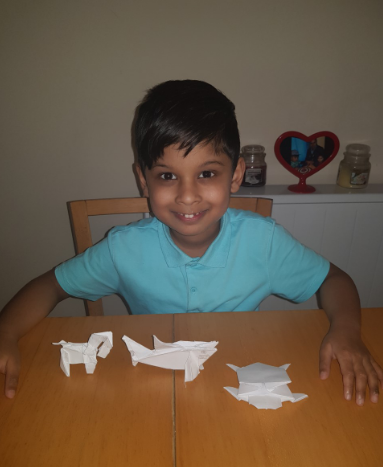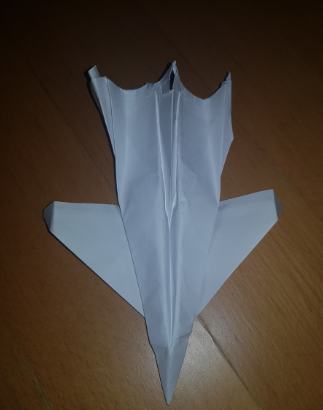 Bevan has made homemade lemonade that he shared with his sister.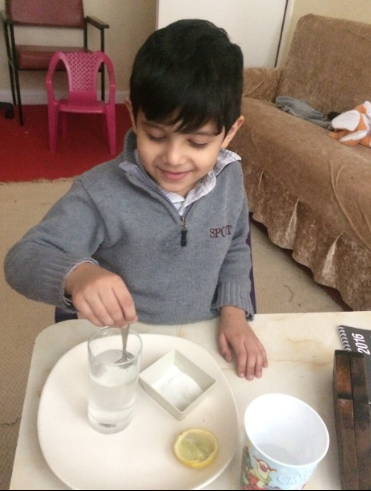 Lots of children have been hard at work making pancakes with their families for a VE Day picnic.They all look very yummy!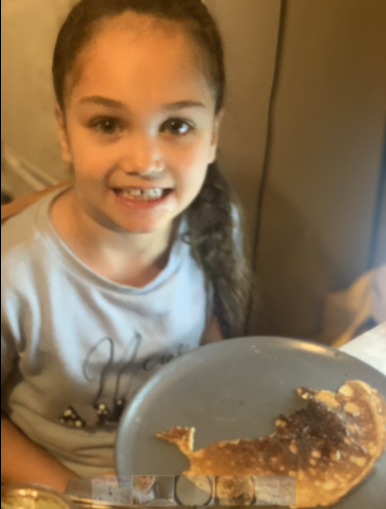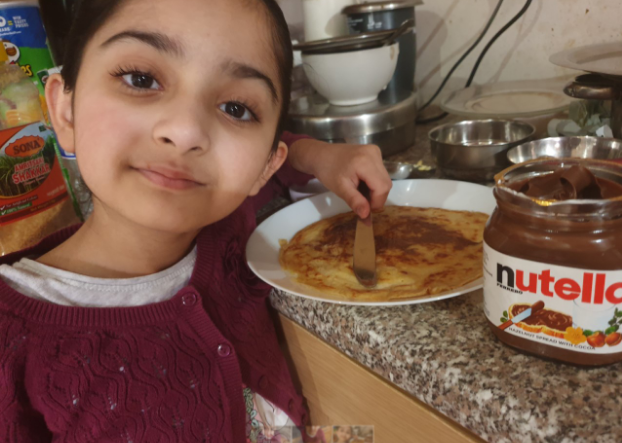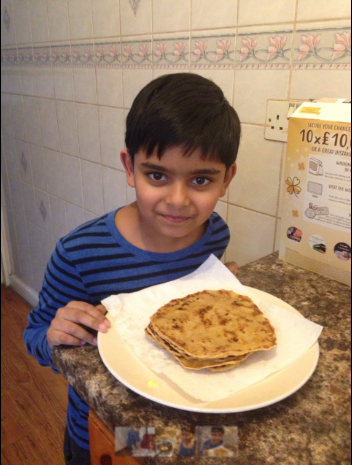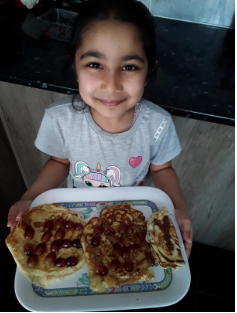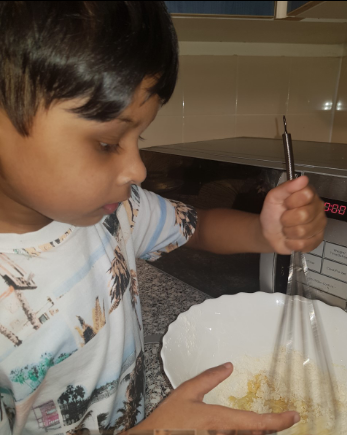 WC: 4.5.20
Jenica, Ryan, Huzaifah, Ismail and Sachin have been working hard on their healthy eat well plates this week.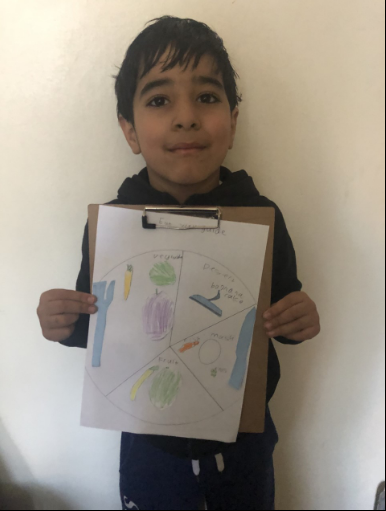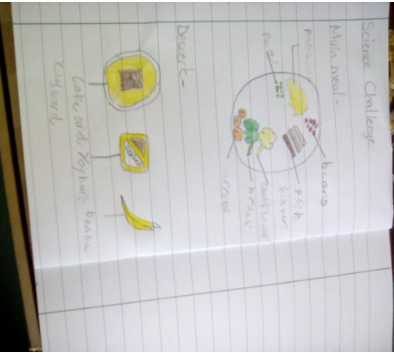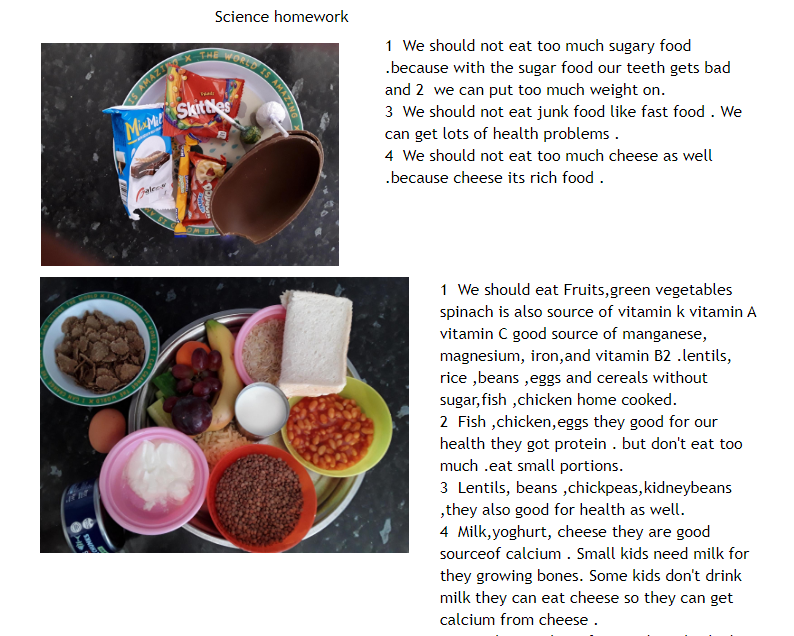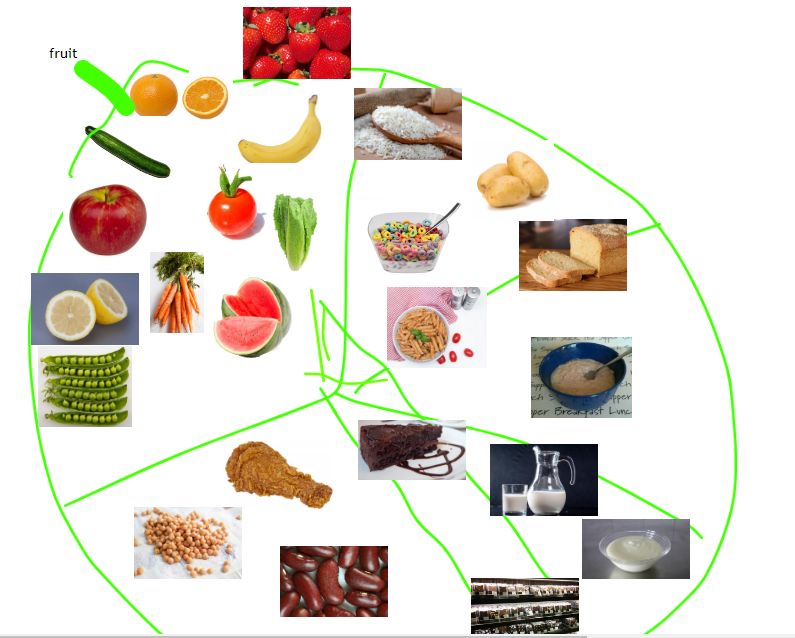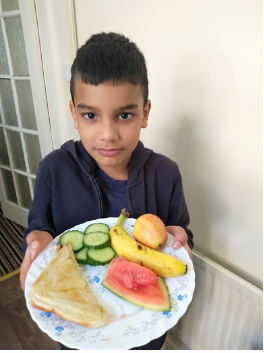 Bevan, in 2 Red, has been practsing his times tables.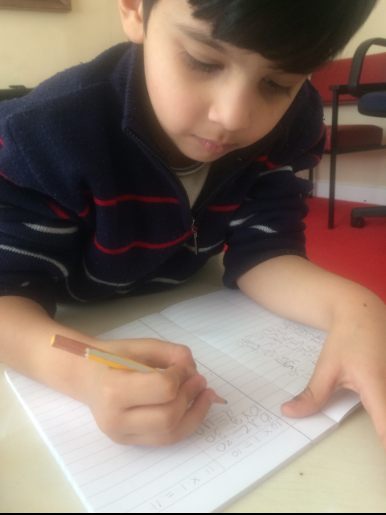 Reyan, in 2 Yellow, has been working hard on Education City.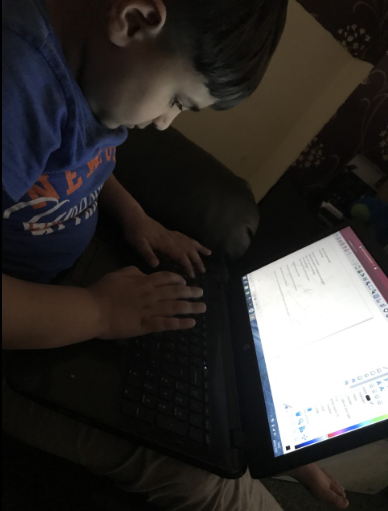 Aaron, in 2 Red, has created a fantastic poster about how to look after a dog.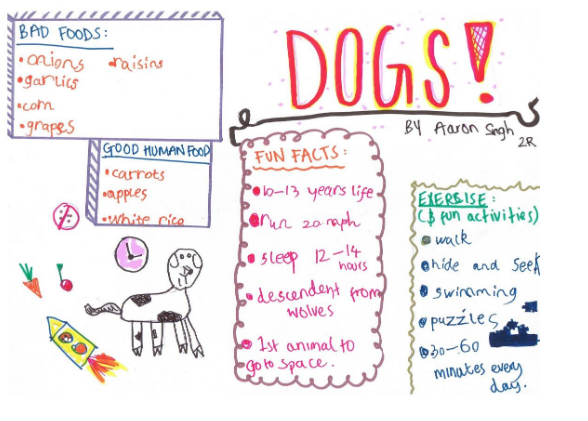 Abbas in 2 Yellow has been working very hard. He has been practising writing his numbers to 30 and he has been practising his phonics on his tablet. Well done Abbas, we are very proud!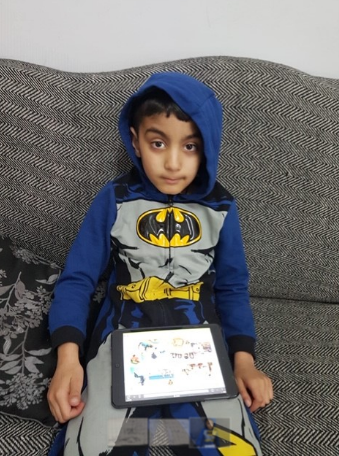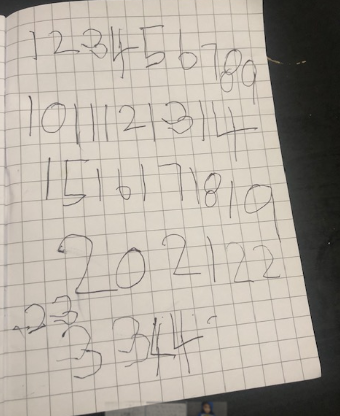 Abbas has also drawn a life cycle of a flower.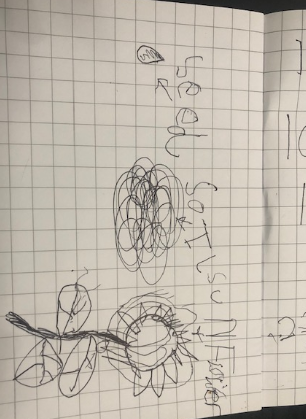 The children have been learning about how we grow and change as we get older. The children have ordered the human stages onto a growth timeline and compared themselves to a member of their family.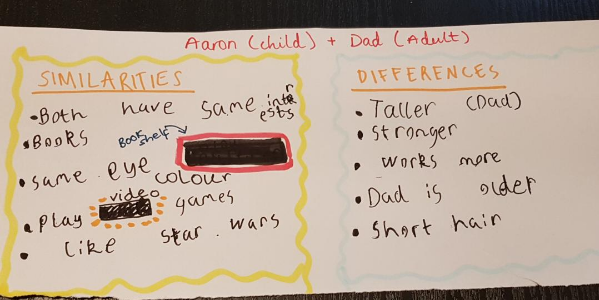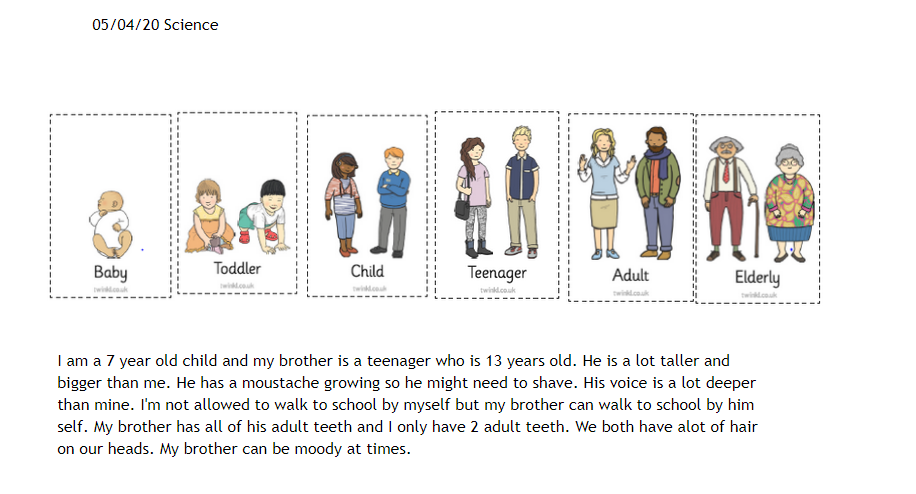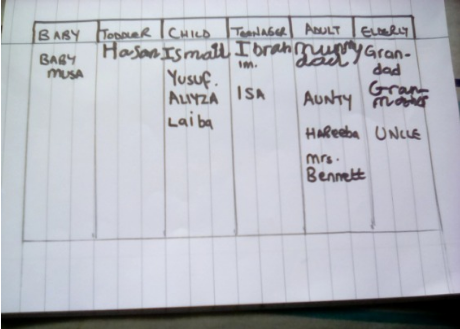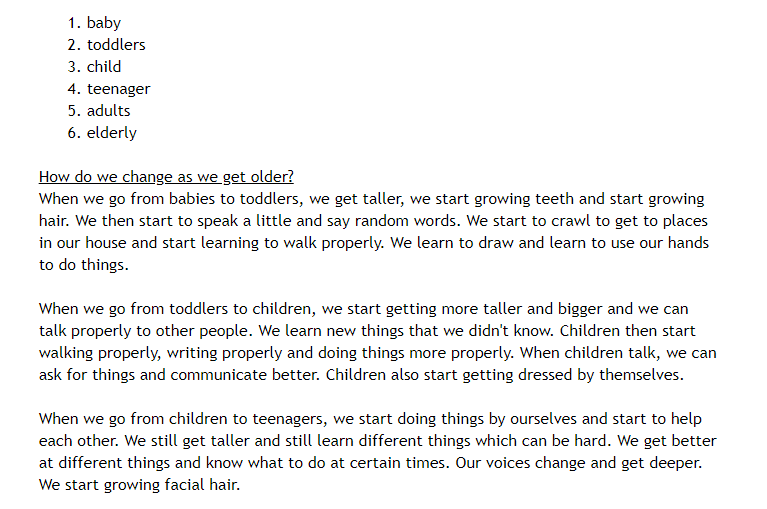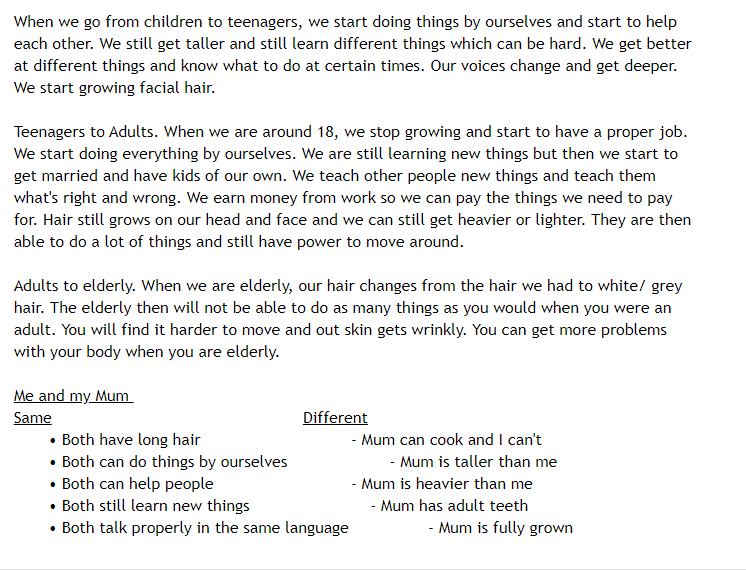 WC:27.4.20
This week the children have been finding out information about Elephants. They have created their own non-fiction information texts. We are blown away with the amazing quality!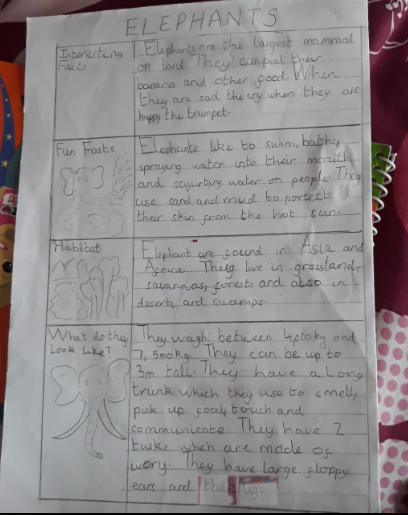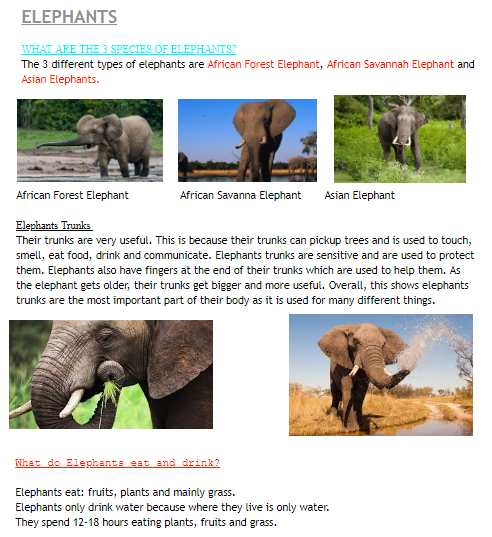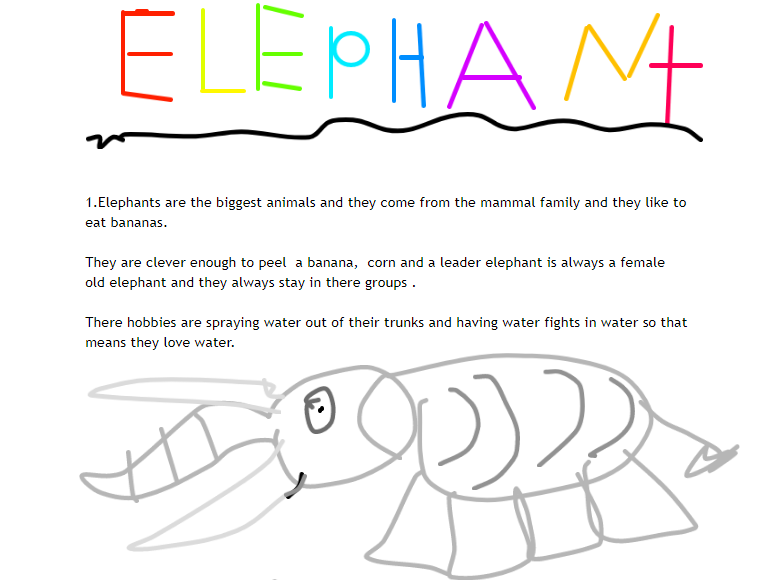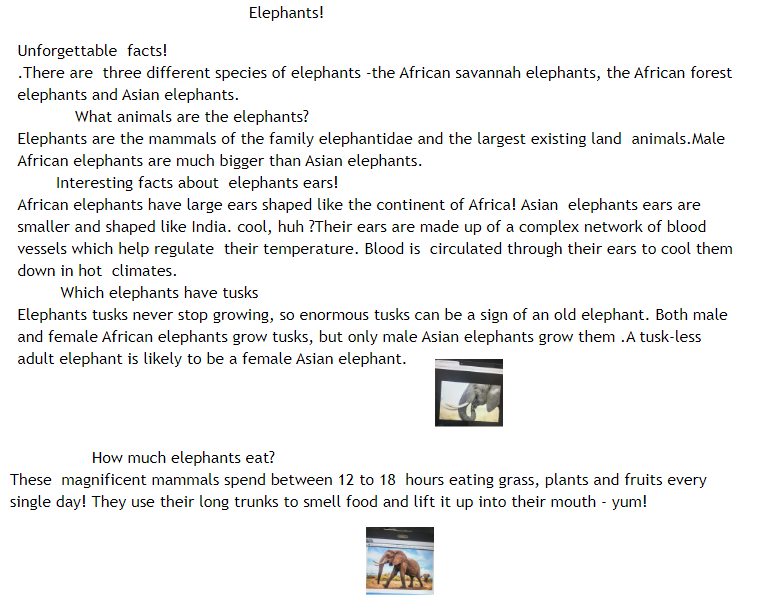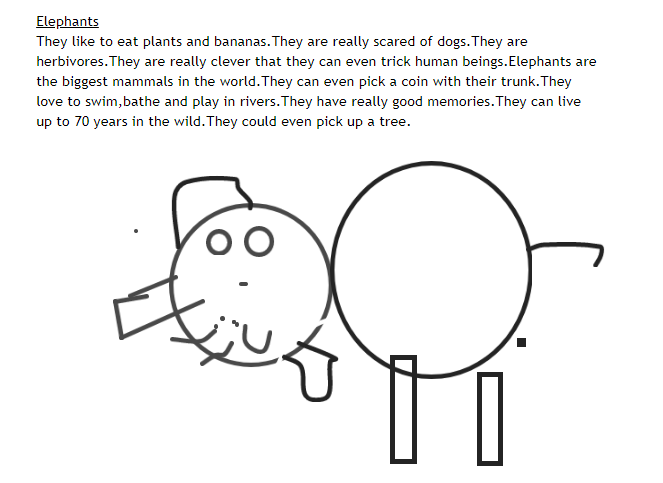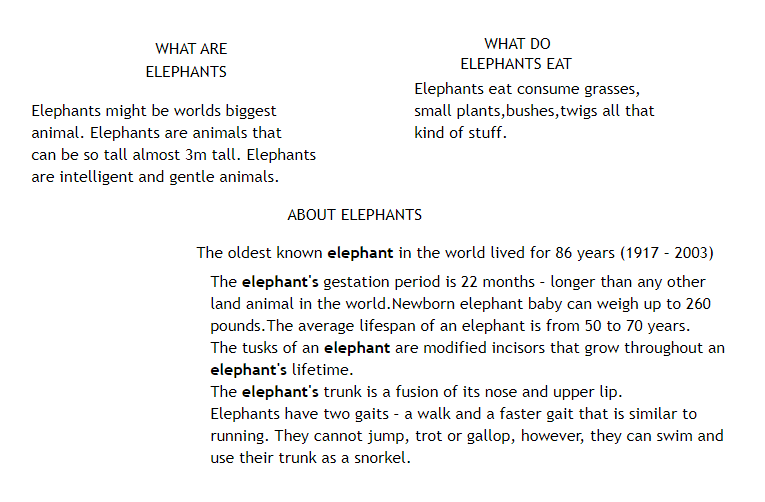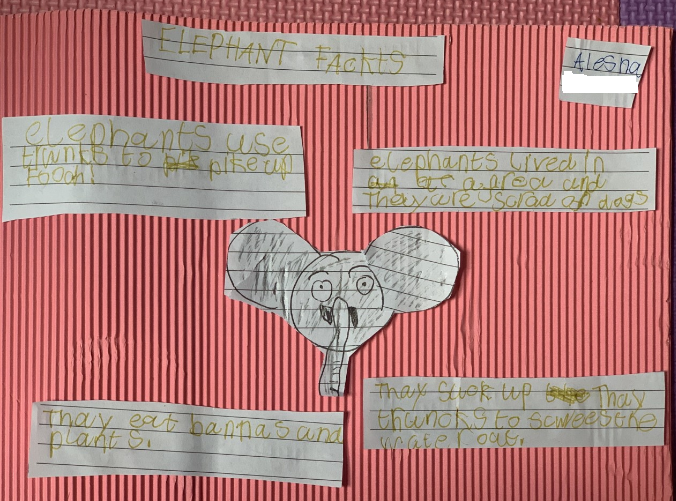 This week we have started our Science topic 'Growing Up'. The children have been finding out their families favourite fruit and they have started to represent their findings in a block graph.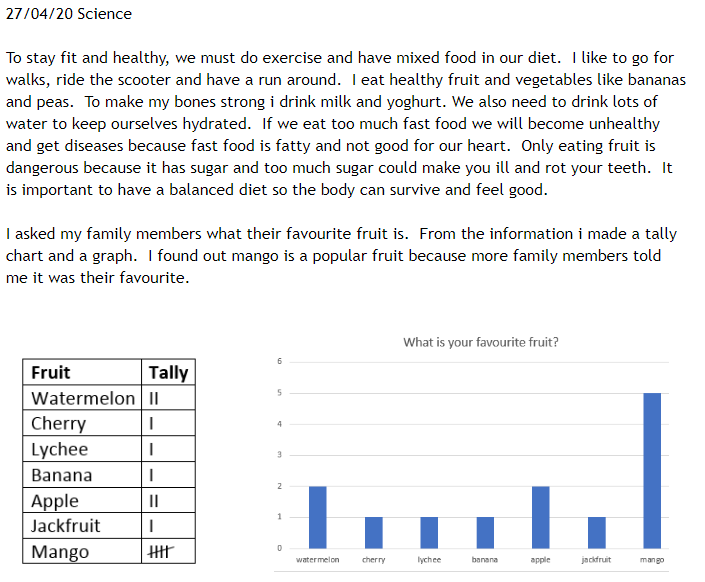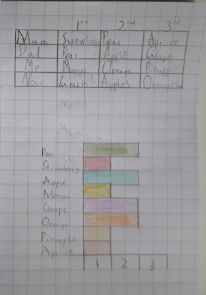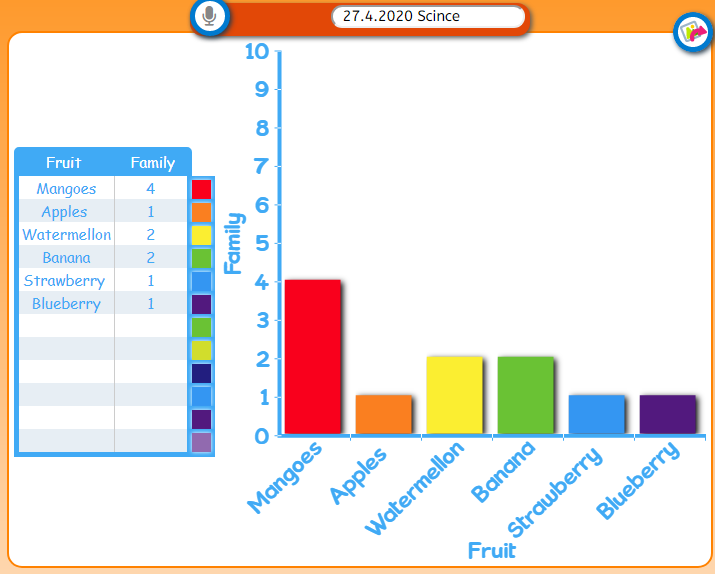 Luam in 2 Red has completed some fantastic Maths challenges.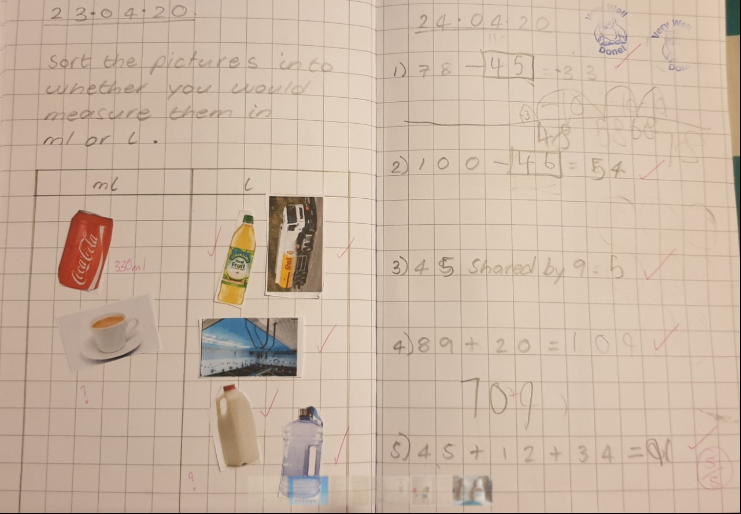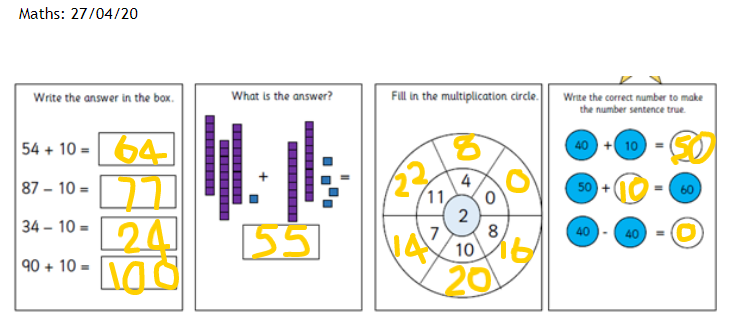 Shanaya, in 2 Red, has been practically adding money.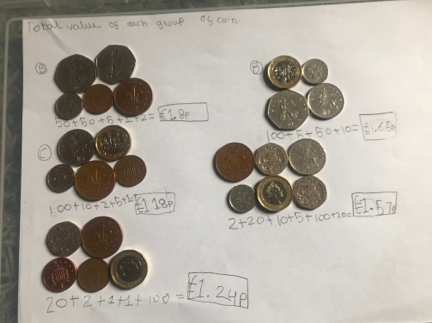 WC: 20.4.20
This week in Literacy, we read the beginning of the Brown Bear and Wibur Wolf story.
The children have now created their own endings to the story, thinking about how Brown Bear might get his smell back. The children have drawn their own Pie Corbett story maps and then wrote the ending to their stories. We are so impressed!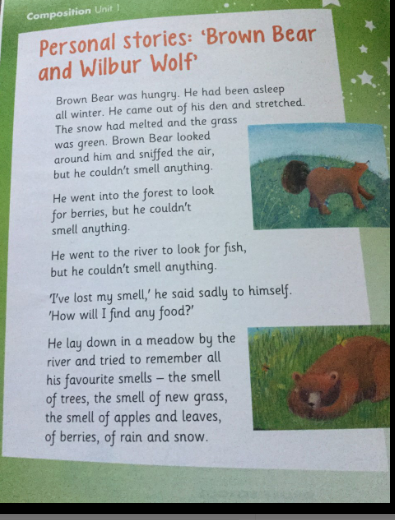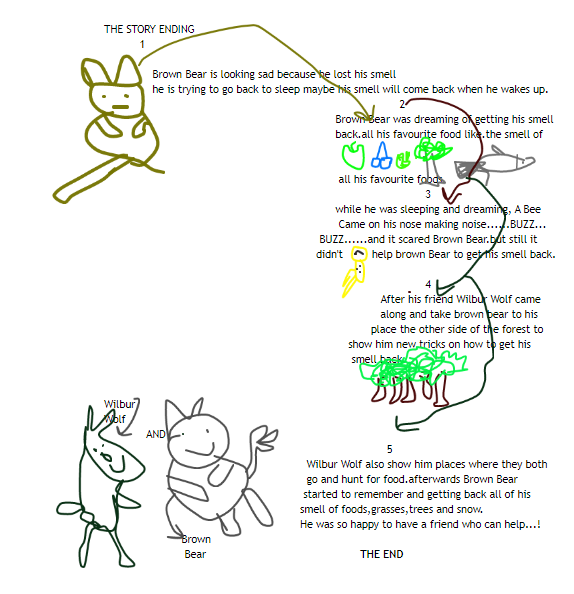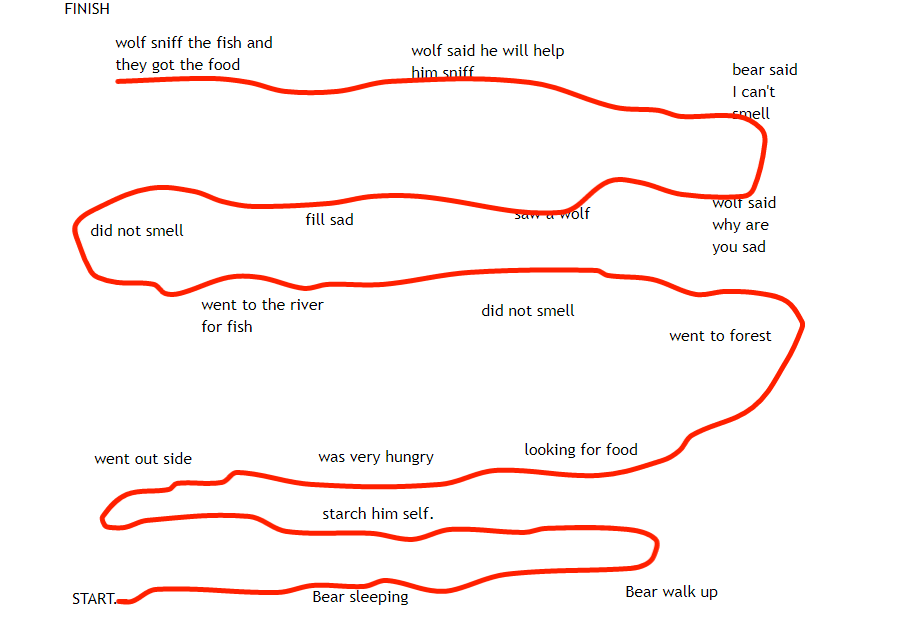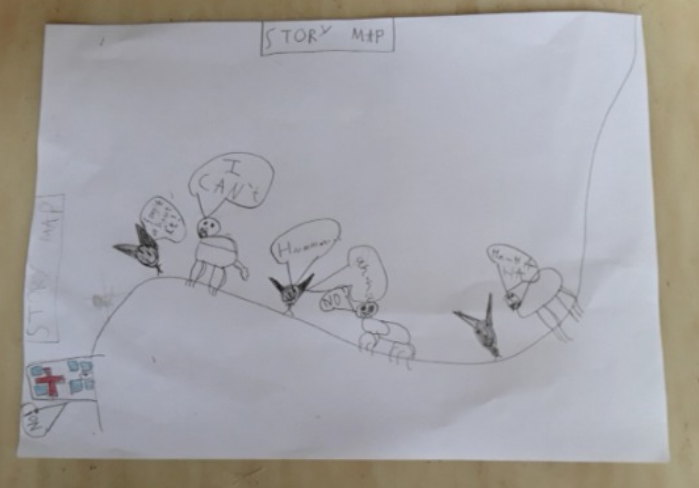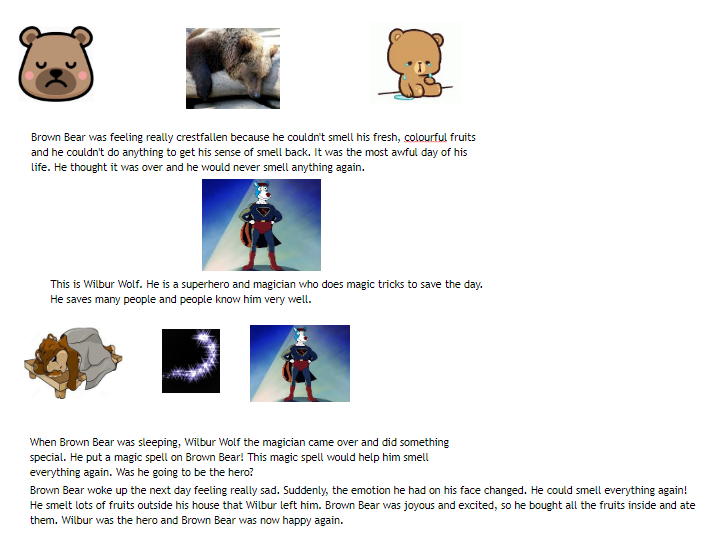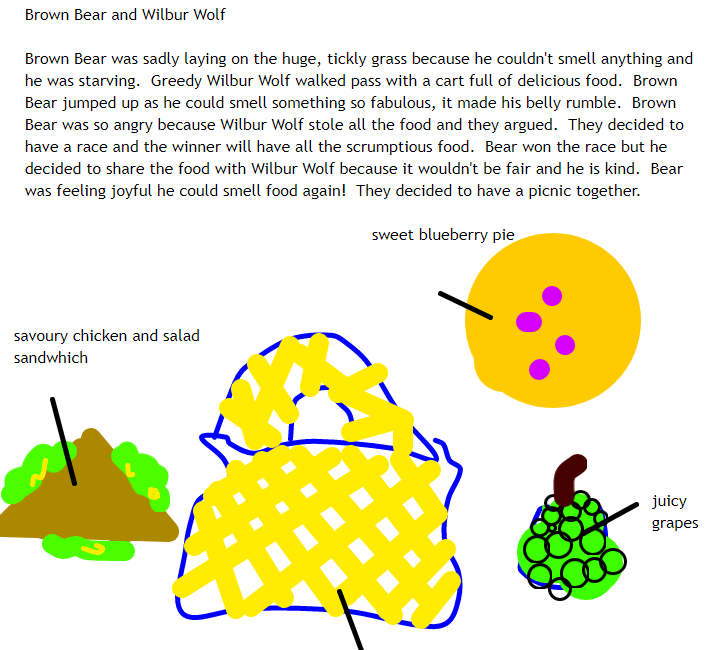 This week in Maths we are learning about 'Capacity'. We began the week reading scales and then today the children have done a fantastic job of collecting containers from around their house that are measured in ml or l and they have ordered them. We are really impressed!
Monday: Reading scales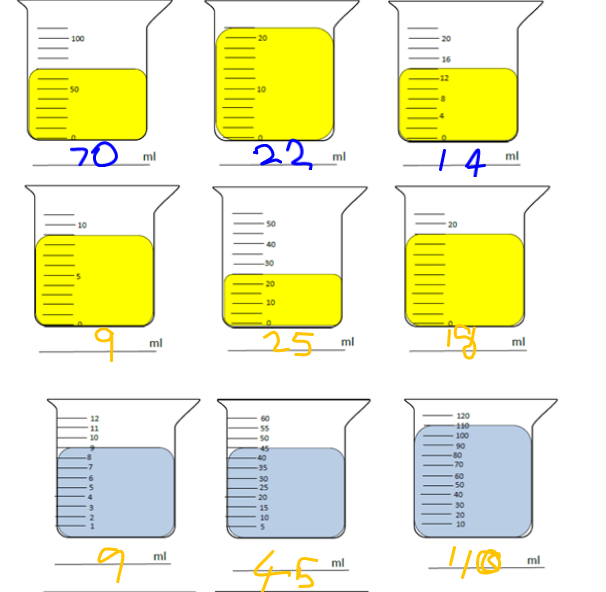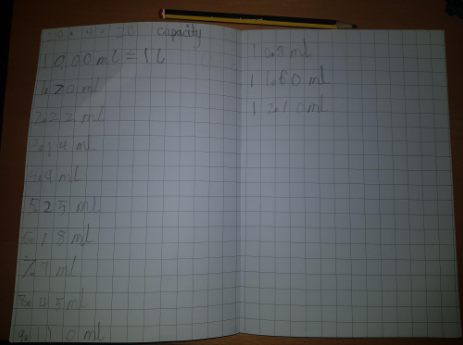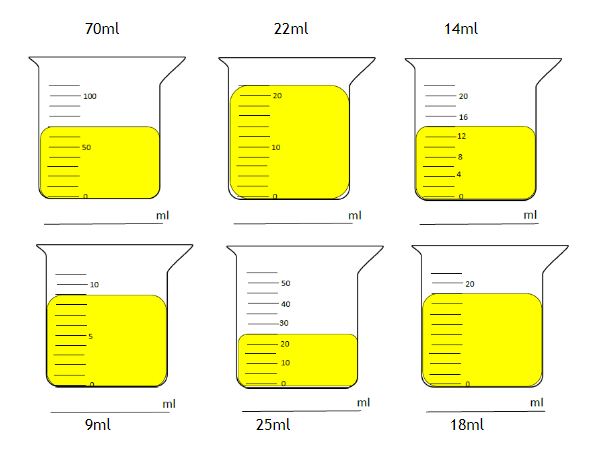 Tuesday: Comparing and Ordering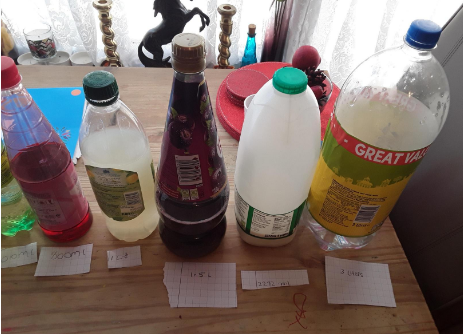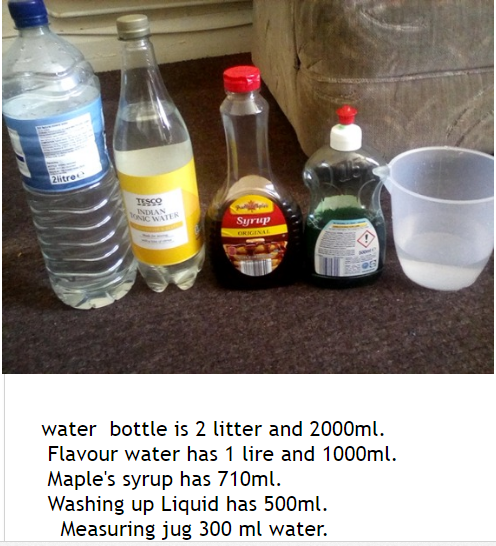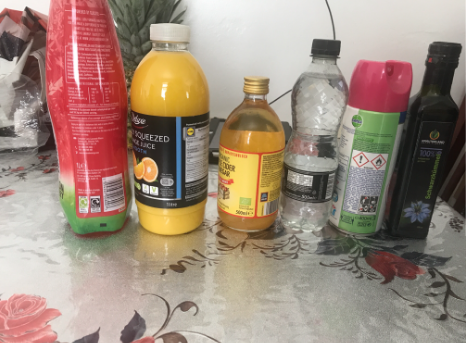 Wednesday: MyMaths
Thursday: Well done to all the super stars that have sorted the pictures into whether they would measure the capacity of the liquid in ml or l.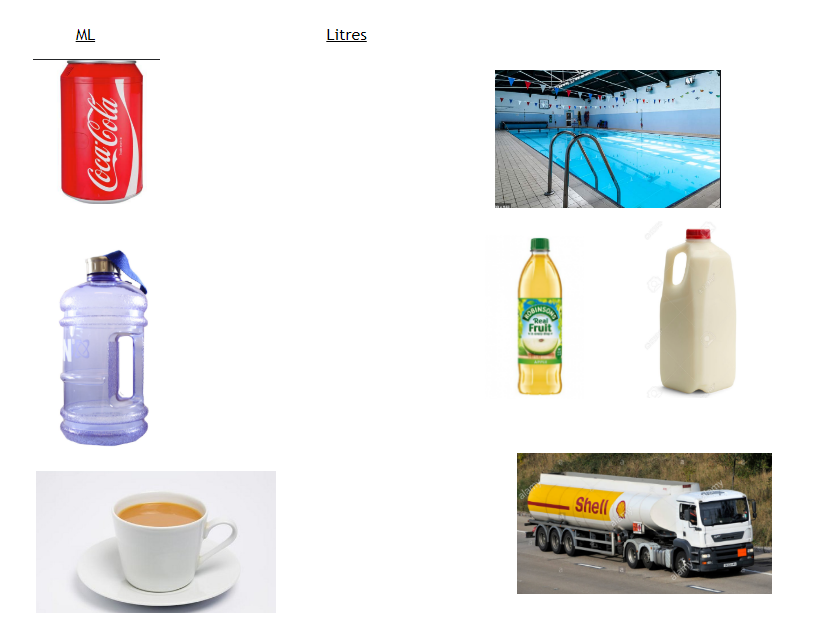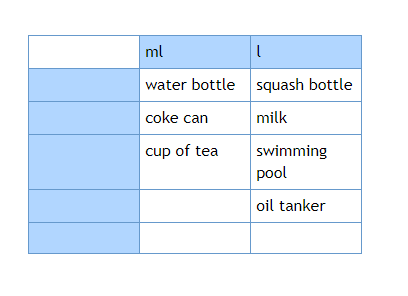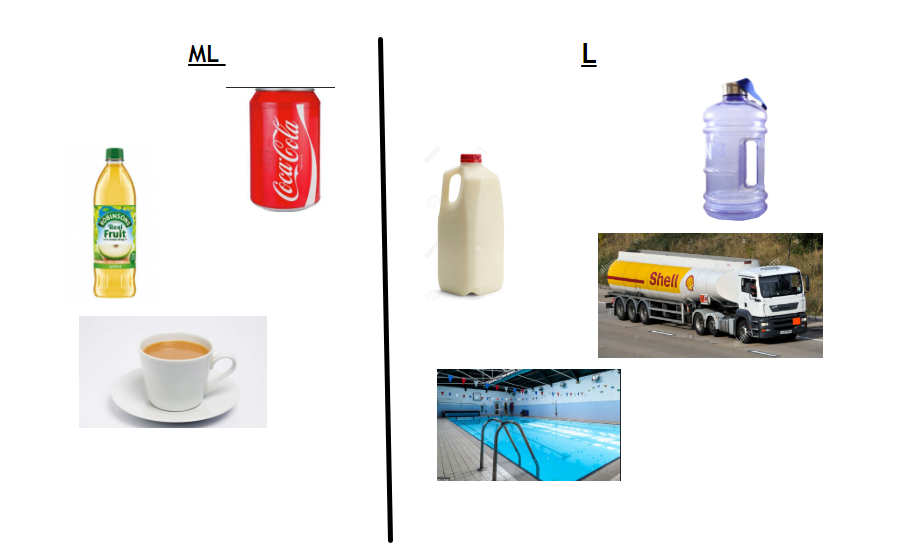 Gurnam, in 2 Red, has been baking with her family. They look so yummy Gurnam!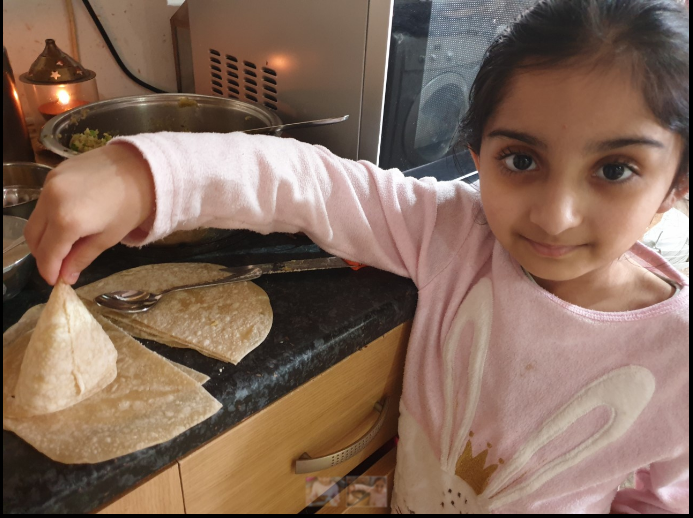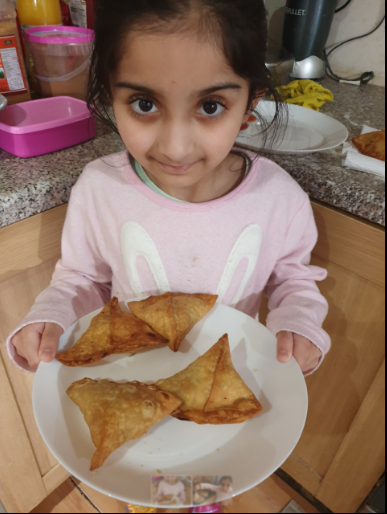 Zayan has sent this fantastic explanation of what he is doing at home with his family.
"We have put some activities in the jar. We chose these activities so we can be kind towards each other. I chose fly a kite because i have to take it in turns with the kite with my brother. There is also complete the 500 piece puzzle, this means we have to work as a team. Also baking a cake, we have to listen to instructions carefully. Other activities are make pancakes and play basketball together."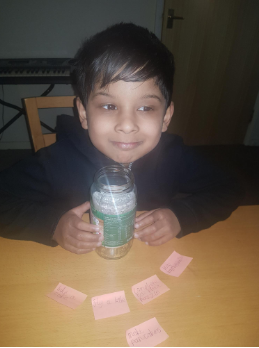 In 2 Green Riya and Ibraheem have been working hard on their cooking skills. They look delicious!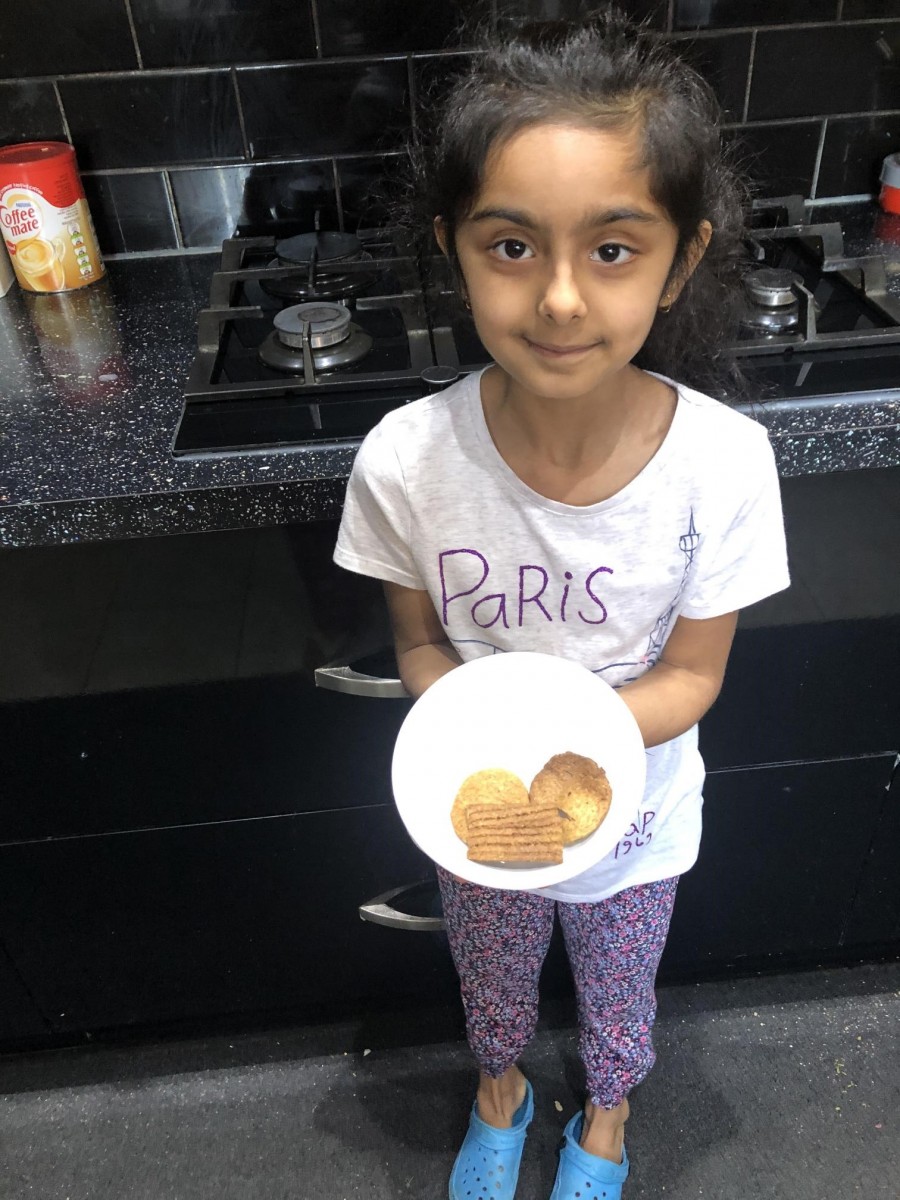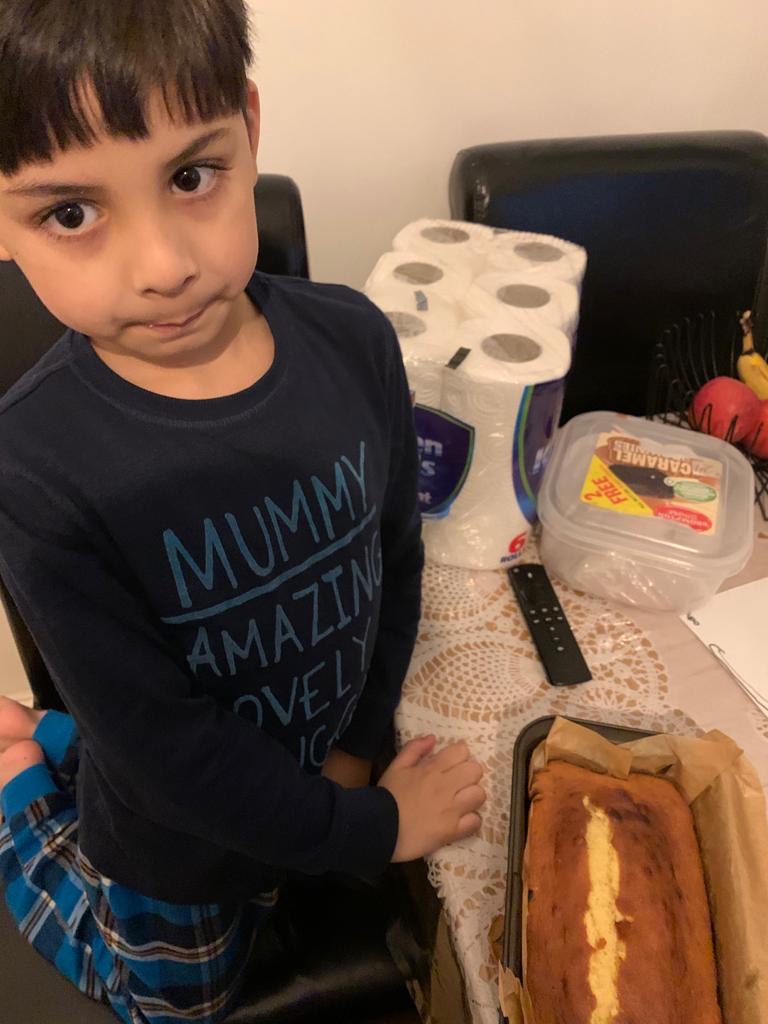 Riya has also been working hard to complete the Easter Challenges and has made a bird feeder.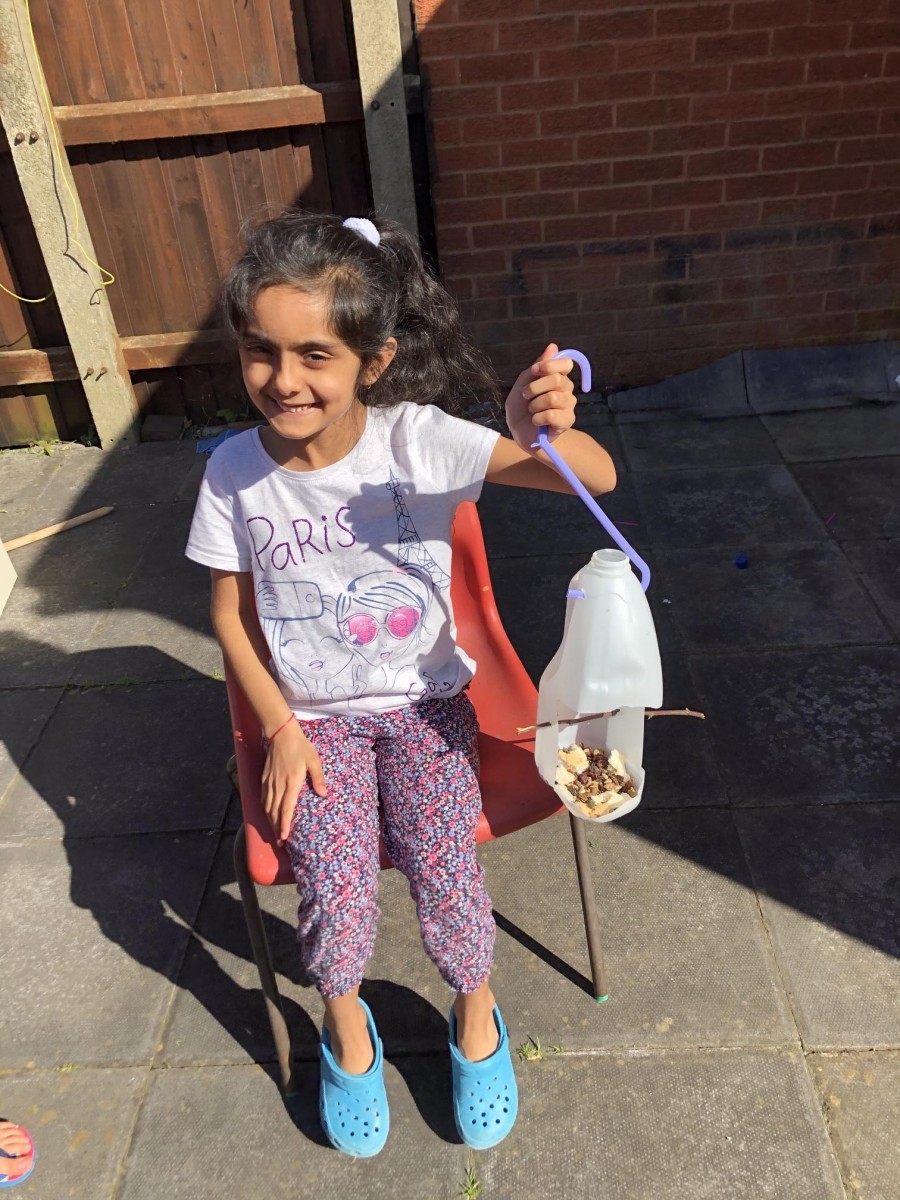 Bevan in 2 Red has been hard at work completing the Easter Challenges. He has made a bird feeder with his sister and has been observing how his bean plant has changed everyday. Well done for watering it daily Bevan!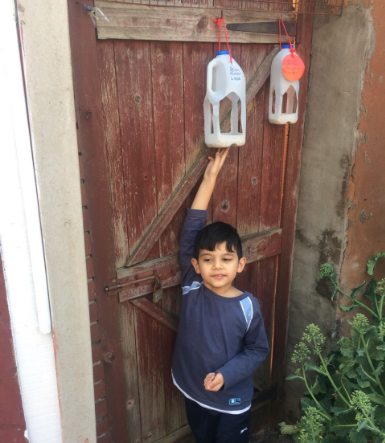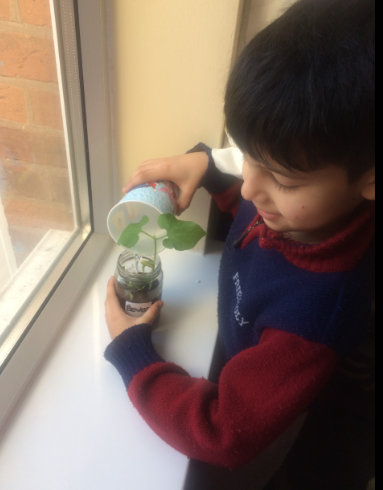 Jenica in 2 Red worked alongside her sister to create dinner for her family. It looks amazing. She then wrote her own set of instructions.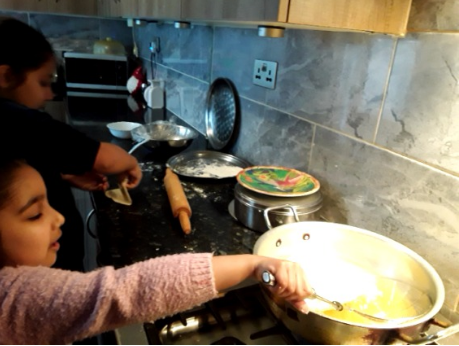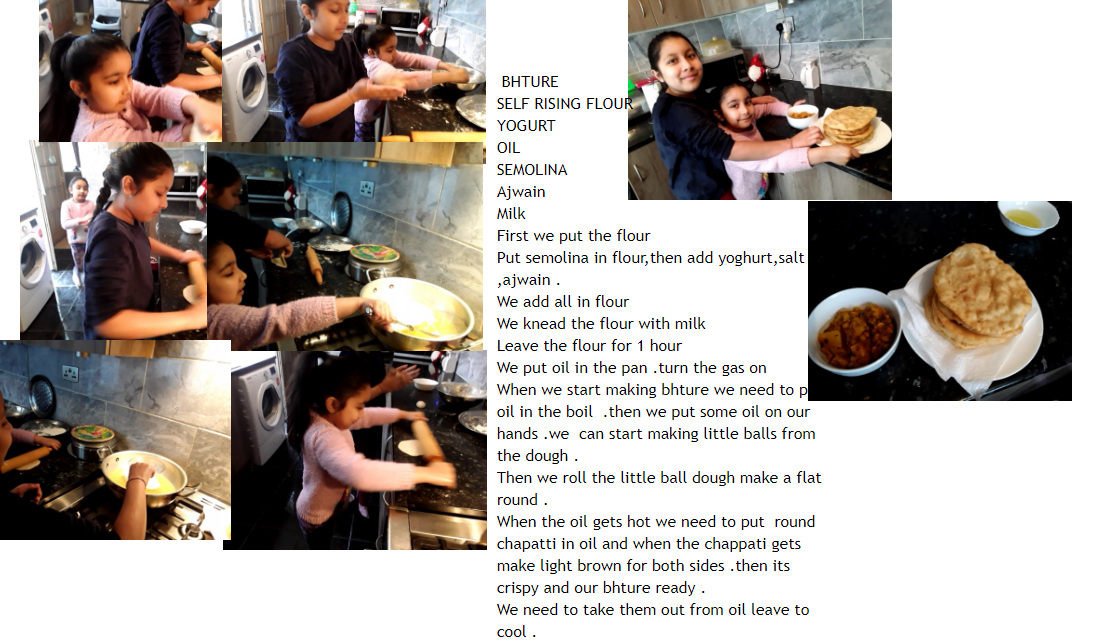 Rais in 2 Yellow has been very busy baking donuts with his family. They look delicious!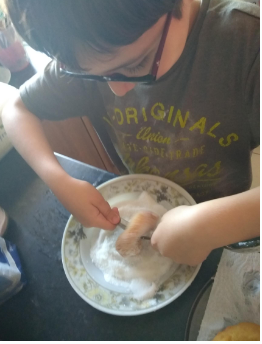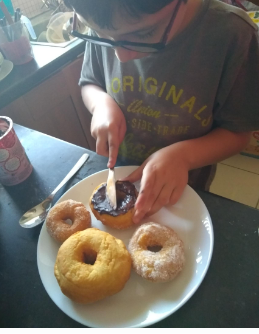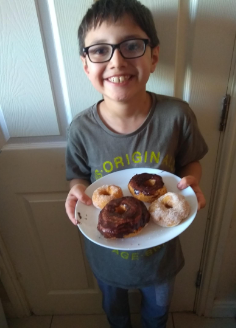 Shanaya in 2 Red has painted some fantastic pebbles that resemble her mummy and daddy wearing masks.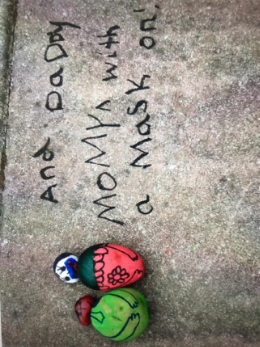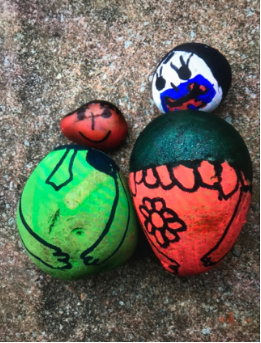 Year 2 have been very busy this week completing lots of SPAG work in Literacy. We have been looking at contractions, sentence types and word types. Here is some of the amazing work created from the pupils this week.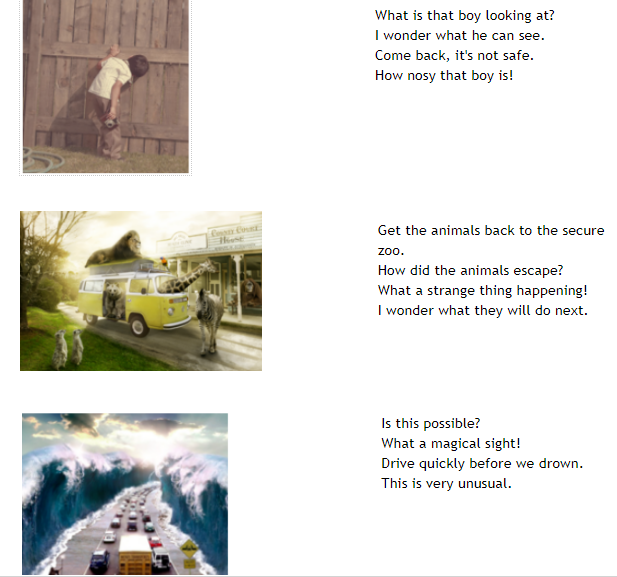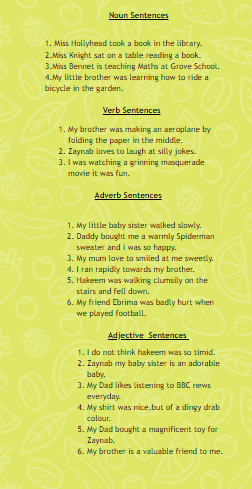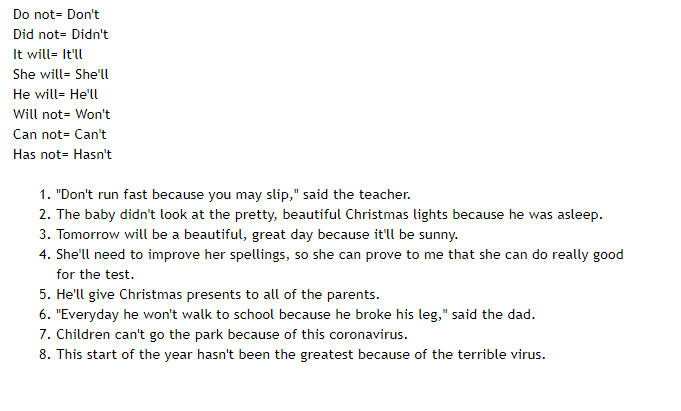 W/C 6th April
You were asked to find a variety of 3D shapes around your house to create a picture. This is a robot made by one of your friends. It is fantastic!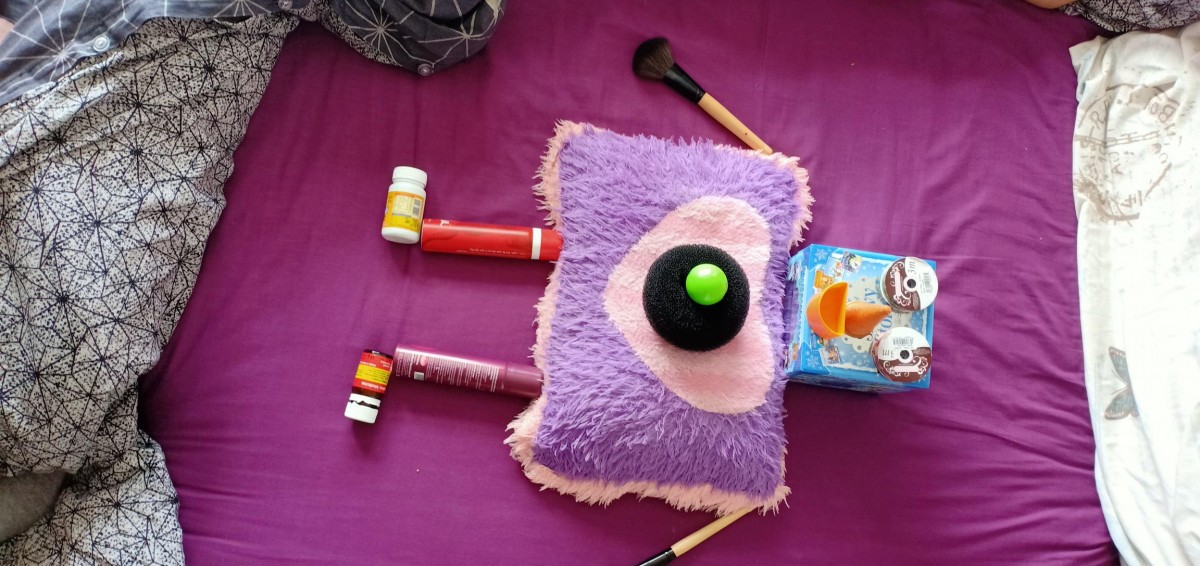 Year 2 have been busy writing adjectives and verbs to describe a character in a picture. Here are some of the creations from JIT5 or your Home Learning books.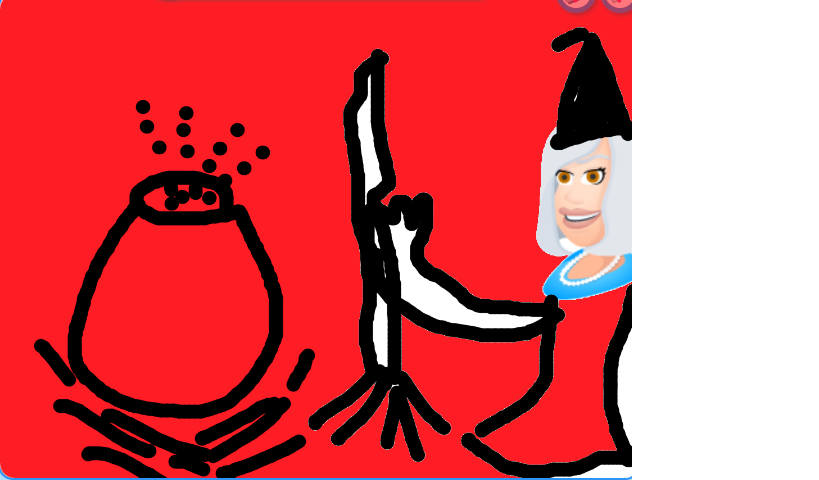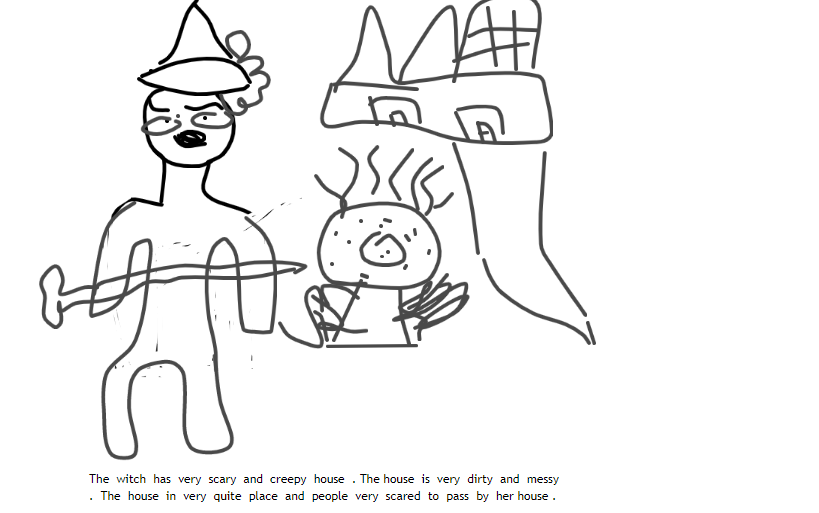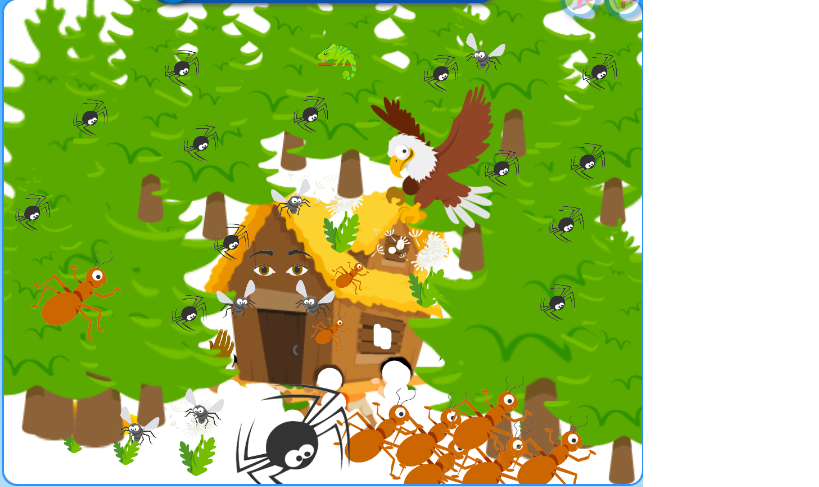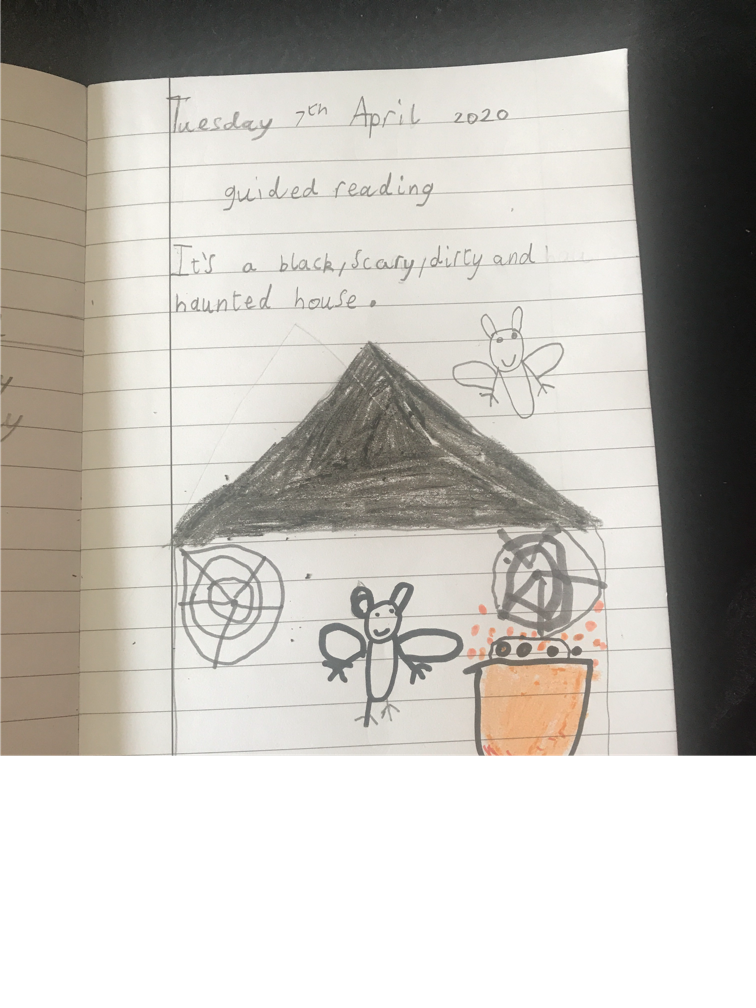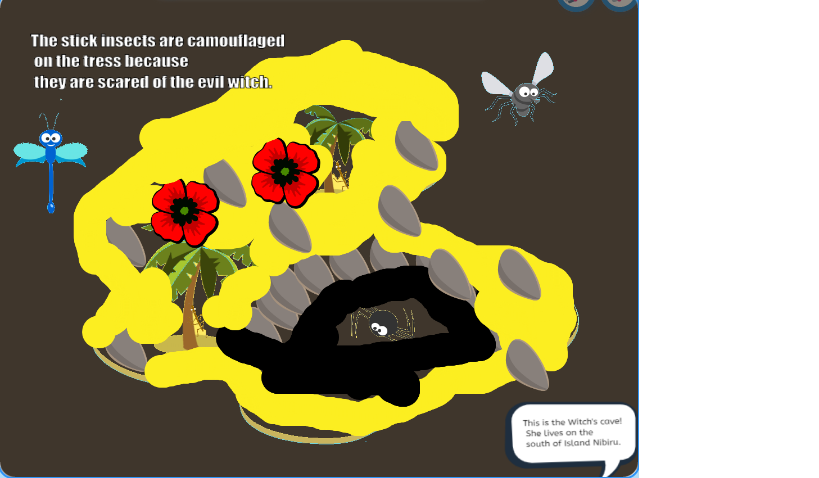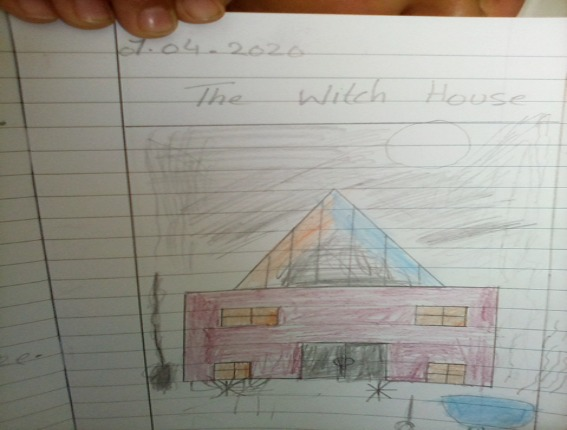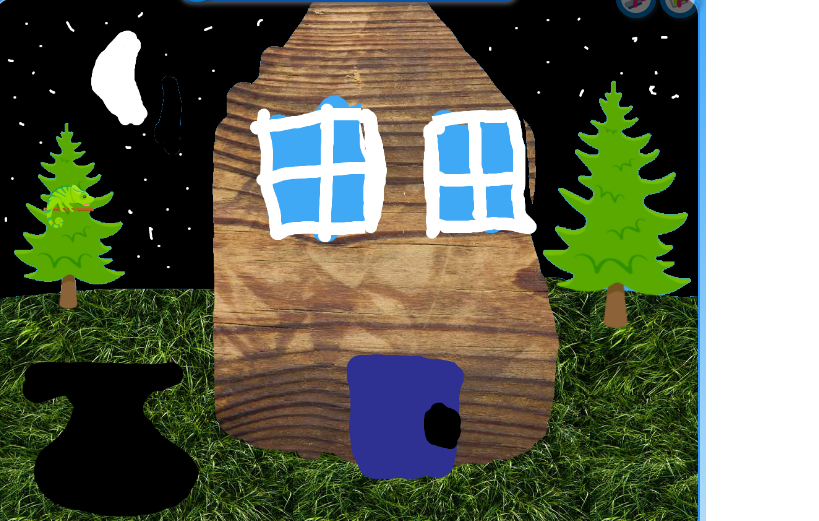 Friday 3rd April
Look at all the amazing rainbows Year 2 have created to show their support to all the amazing people working hard and to help us stay connected with family and friends.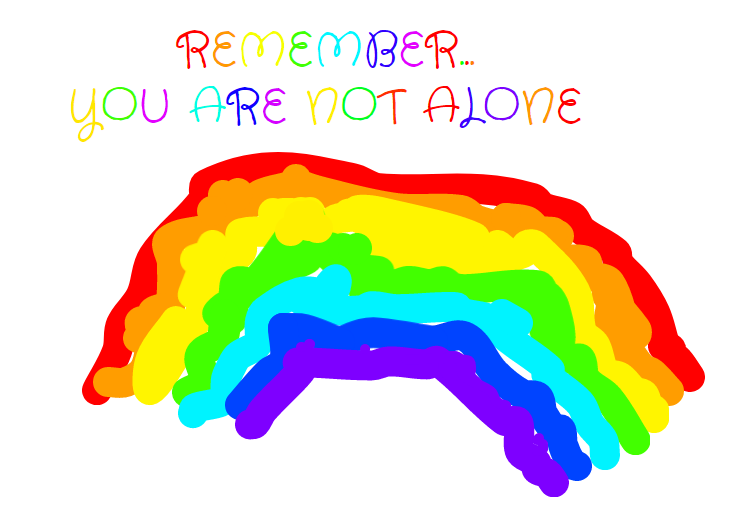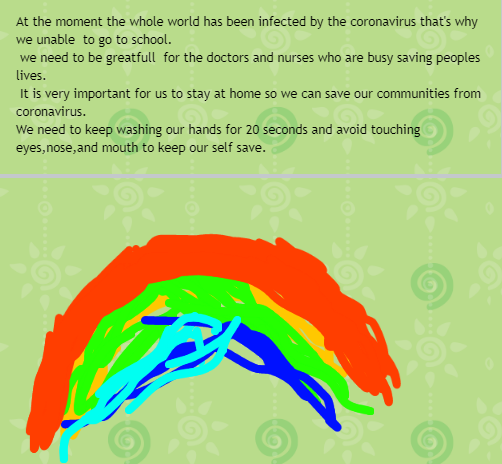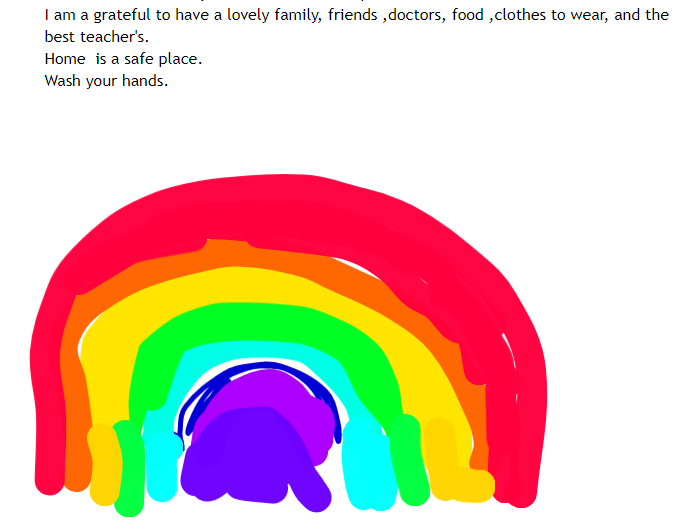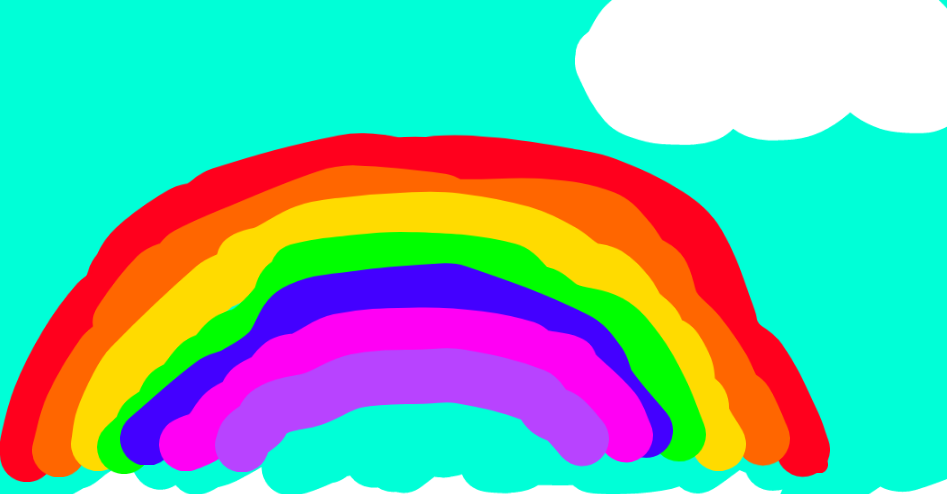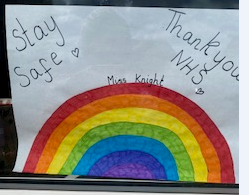 Thursday 2nd April
This week Year 2 have been reading the poem 'The sound collector' by Roger McGough. As part of their home learning, they have now written their own version, linking it to taste. The children have written some amazing poems about different tastes, using some fantastic vocabulary.
Take a look at our amazing work today!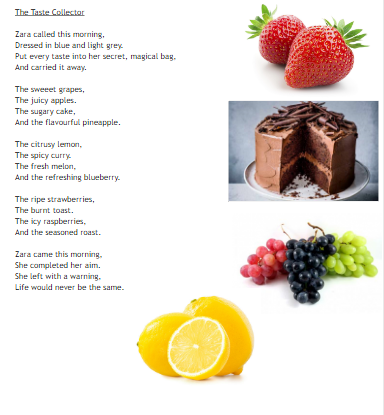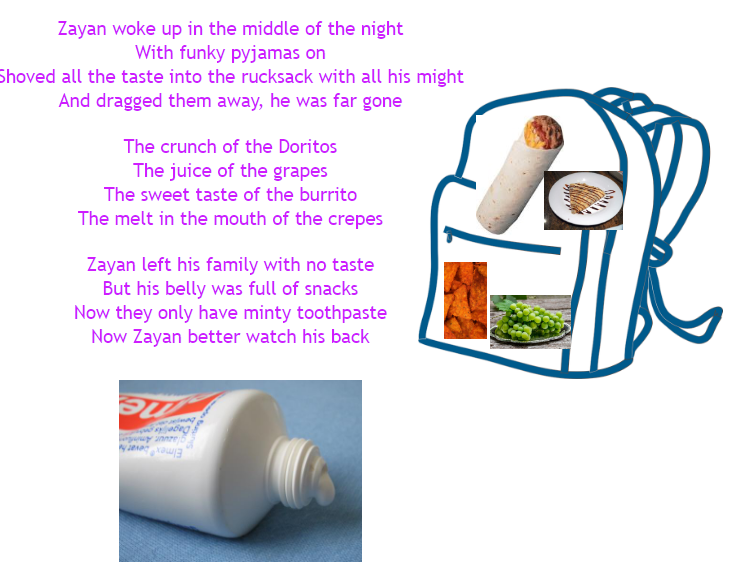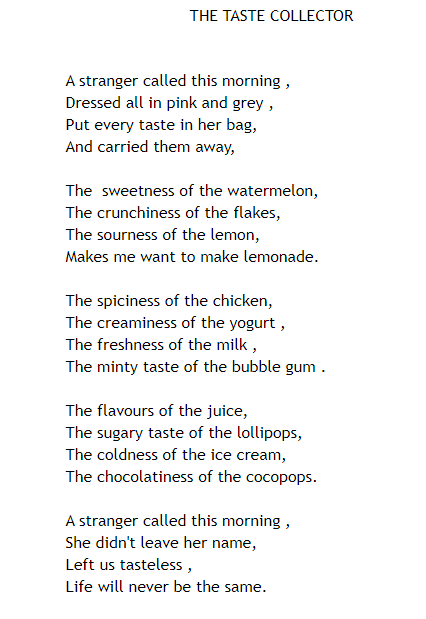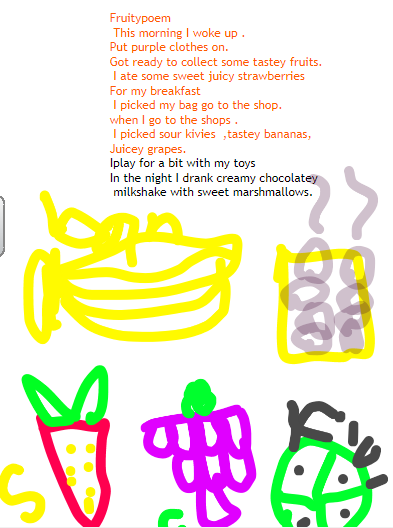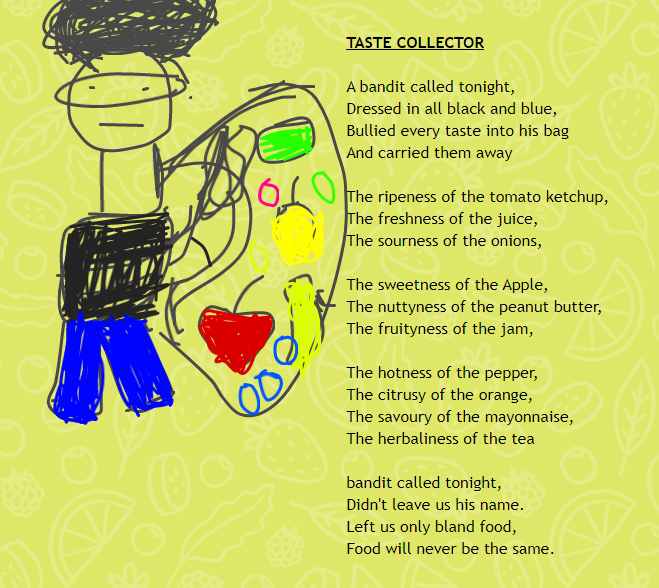 Tuesday 31st March 2020
Some pupils in Year 2 have been making some delicious meals with their family. They have written a set of instructions on how to make it and started to evaluate their meals by describing what was their favourite part and what they would change if they were to make it again.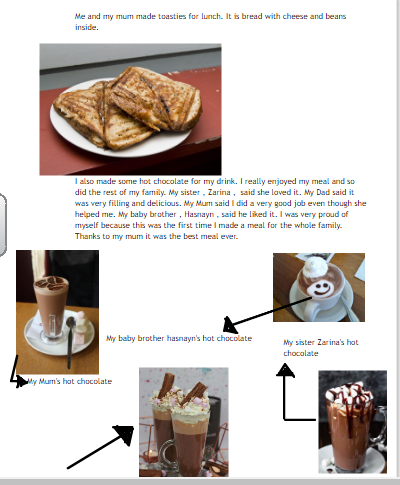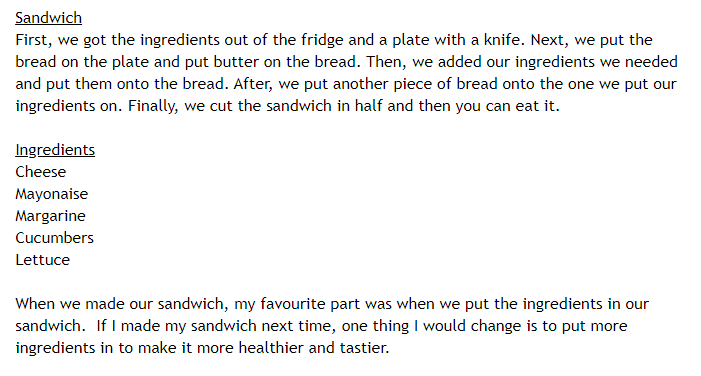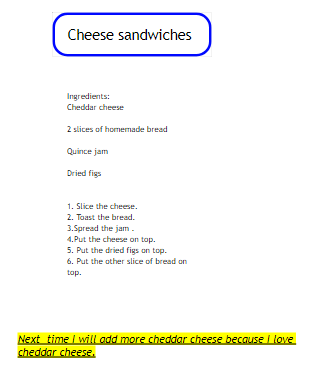 Miss Knight joined in too. She has written a set of instructions on how to make a chocolate cake. How delicious does Miss Knight's cake look?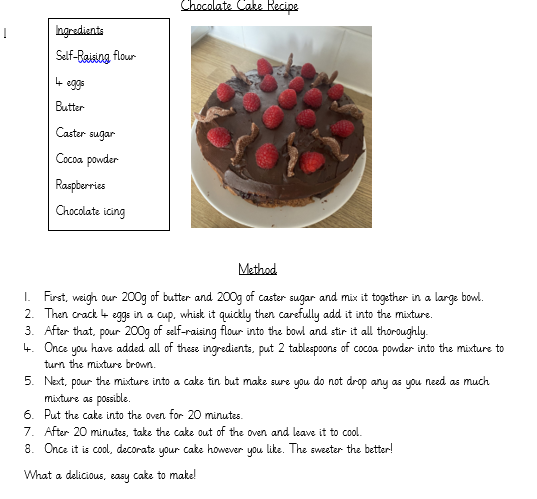 Monday 30th March 2020
Whilst at home, the children have designed their own bag of things they can hear around their house and what sounds they make.
We are so impressed with the fantastic efforts Year 2, keep it up!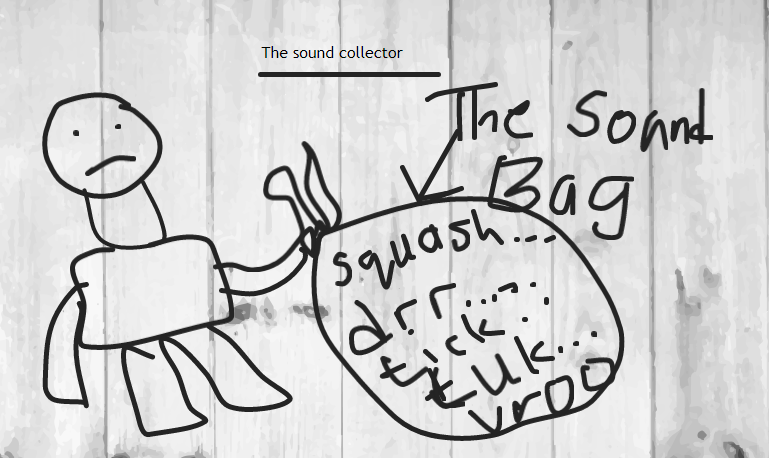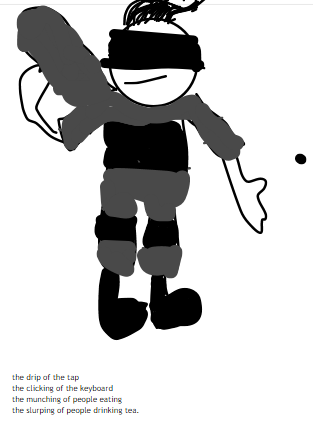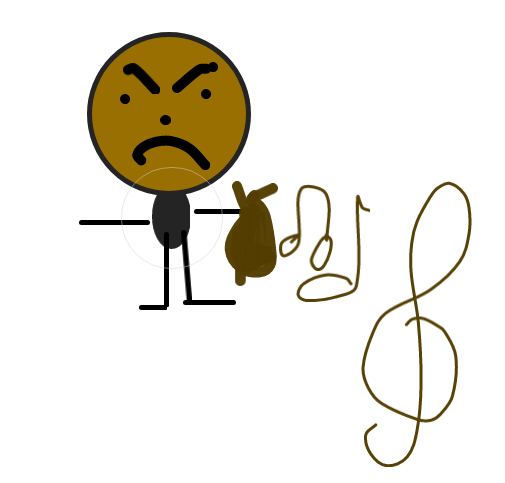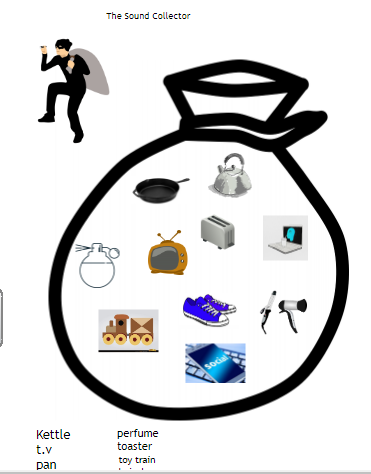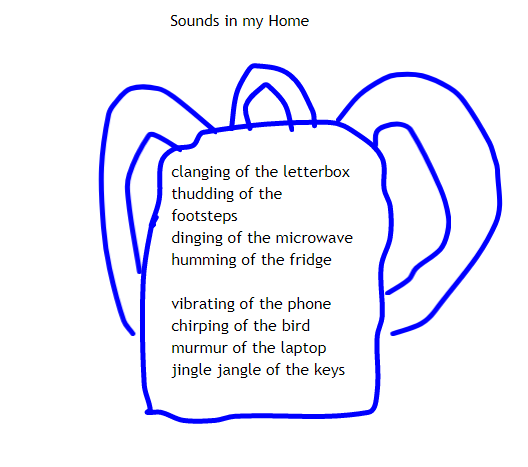 On Tuesday 17th December we held the official opening of our sports hall. Governors, neighbours and parents were all invited to see our brand new sports hall. Each year group produced a display showcasing their amazing curriculum work and students from each year group were on hand to talk about their work and answer any questions. Here are some photos of the year 2 display.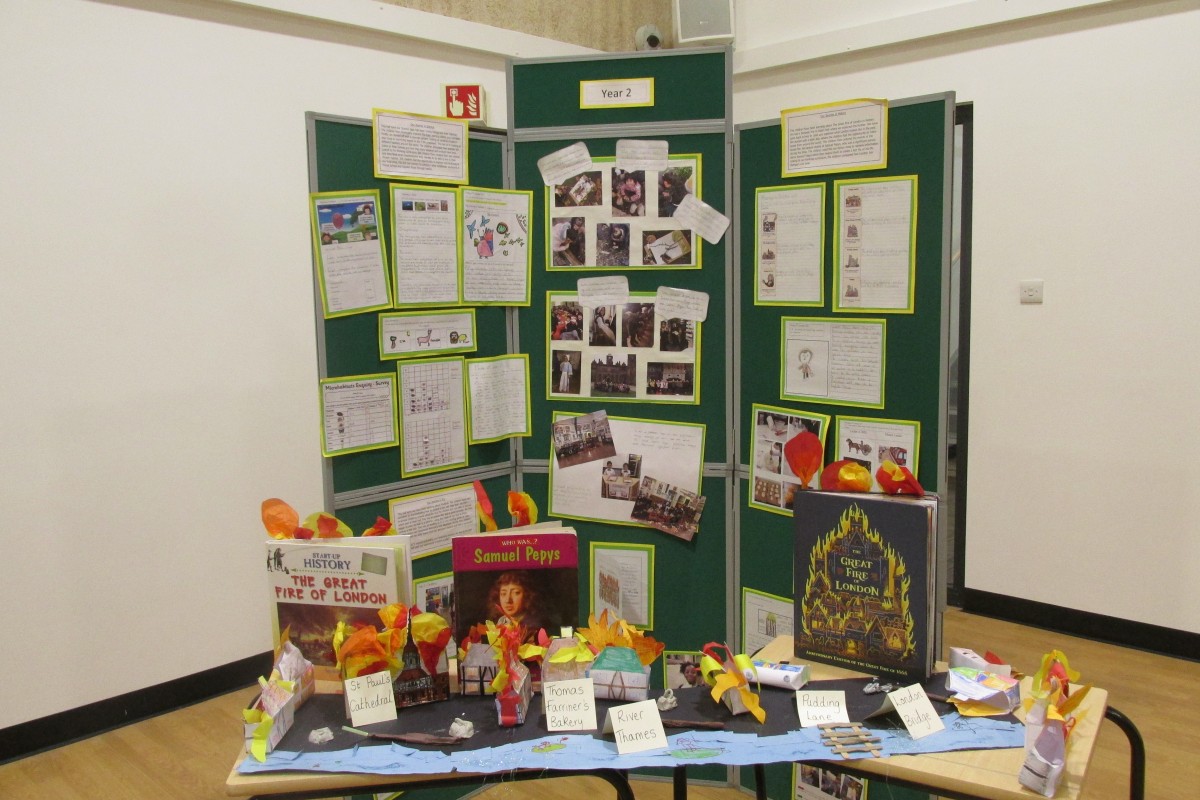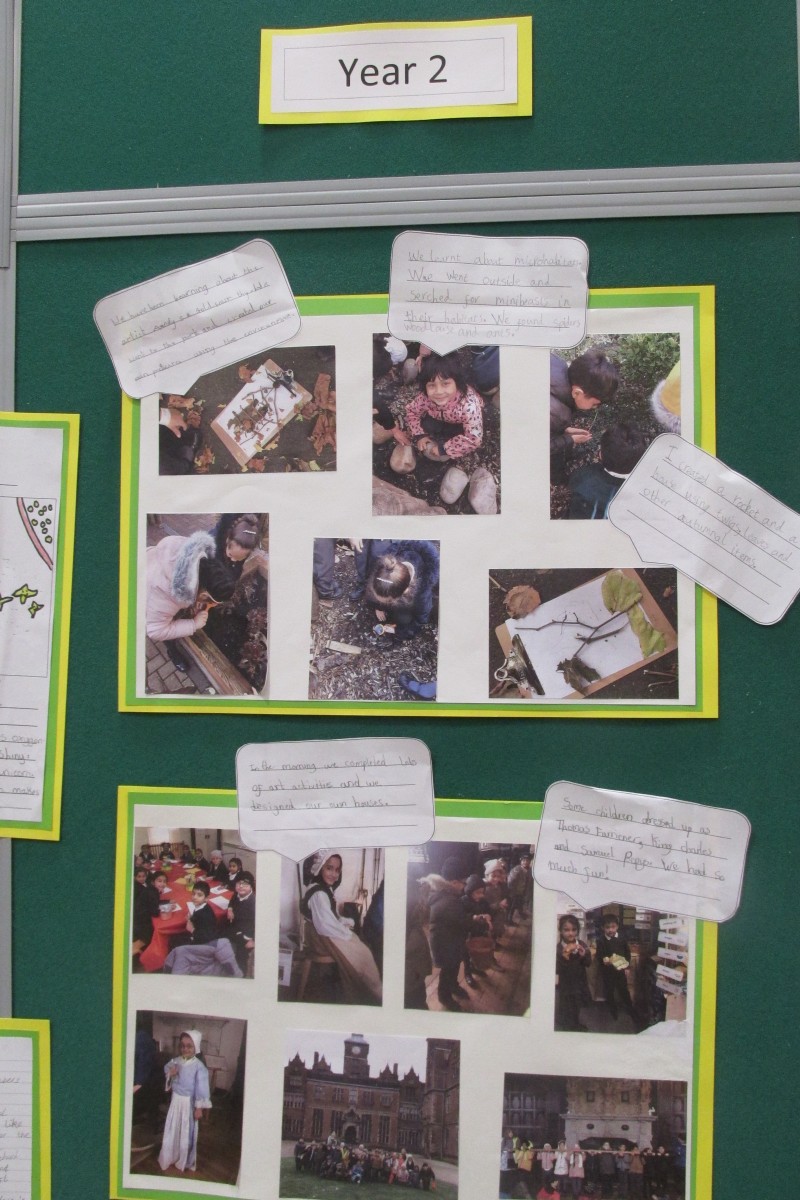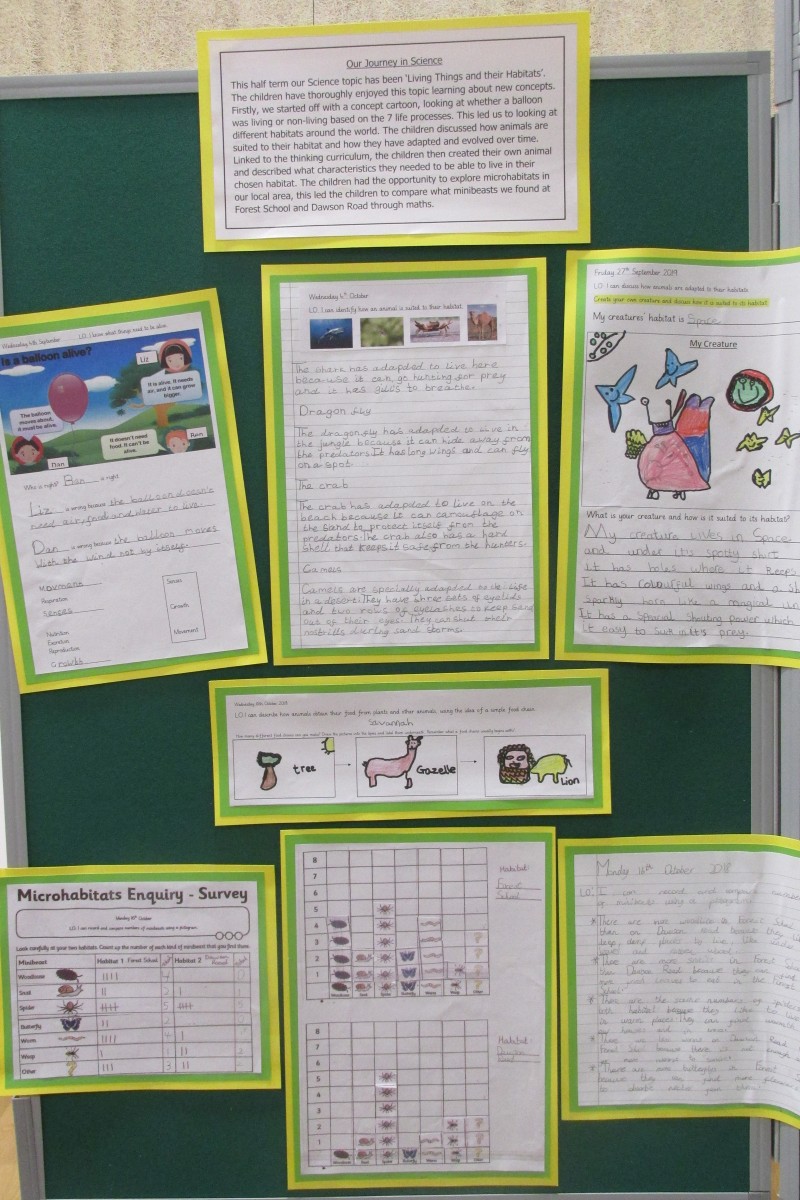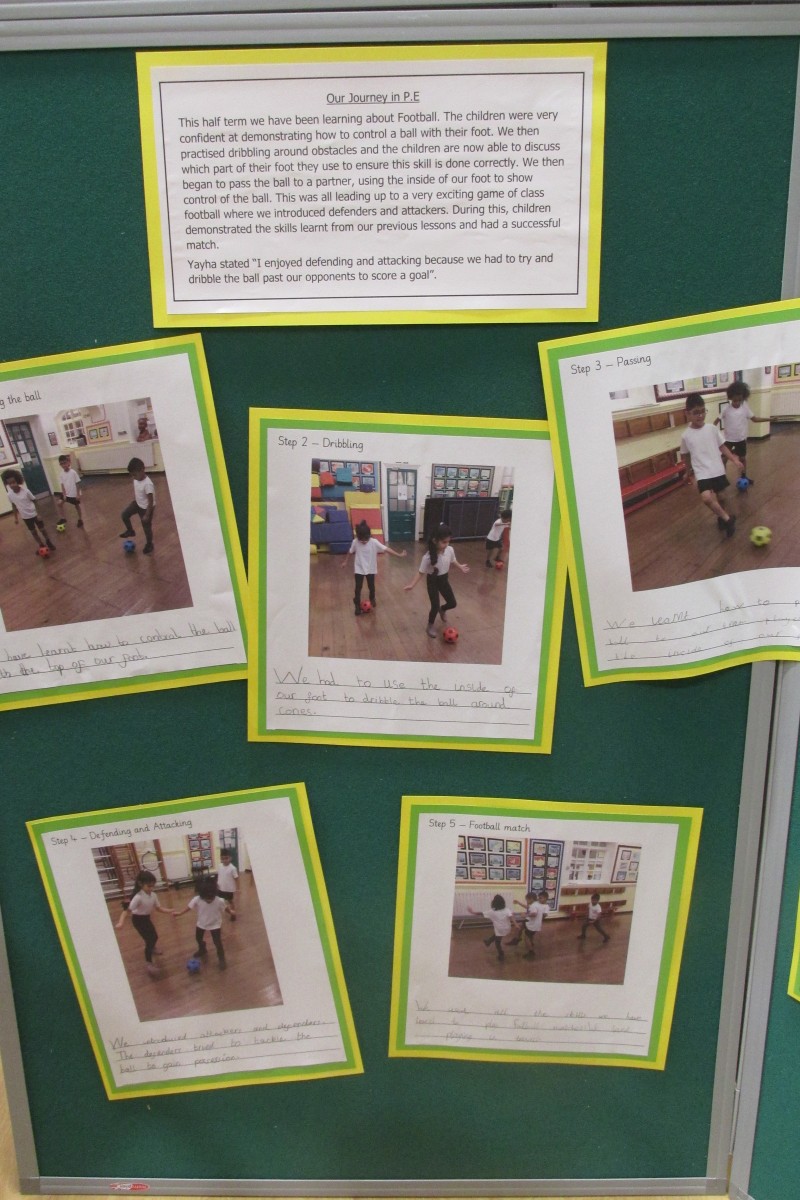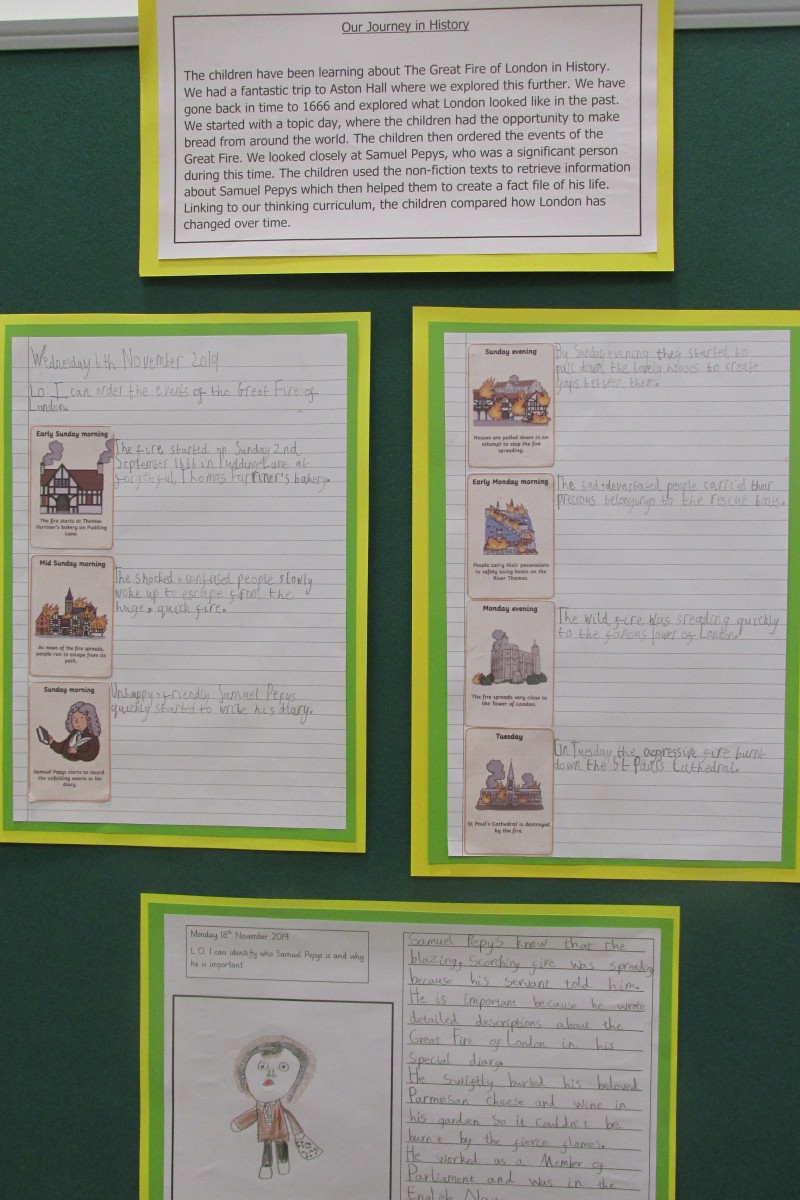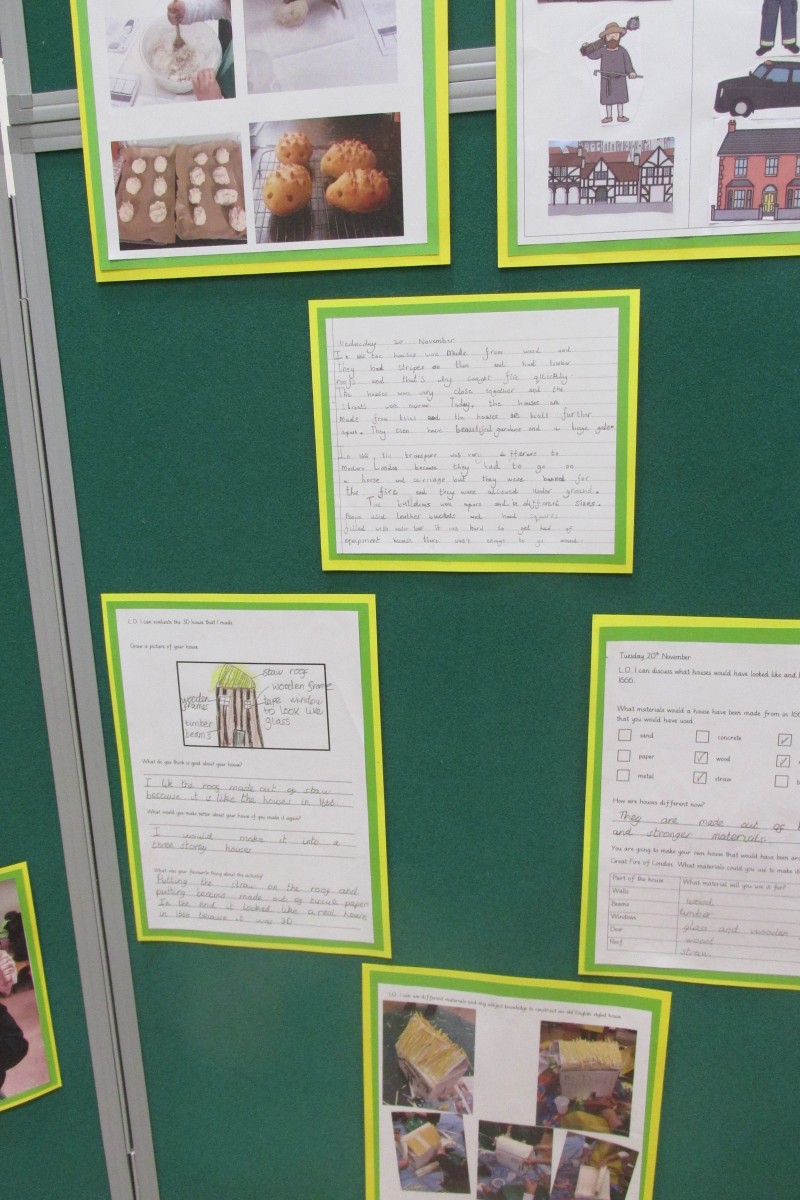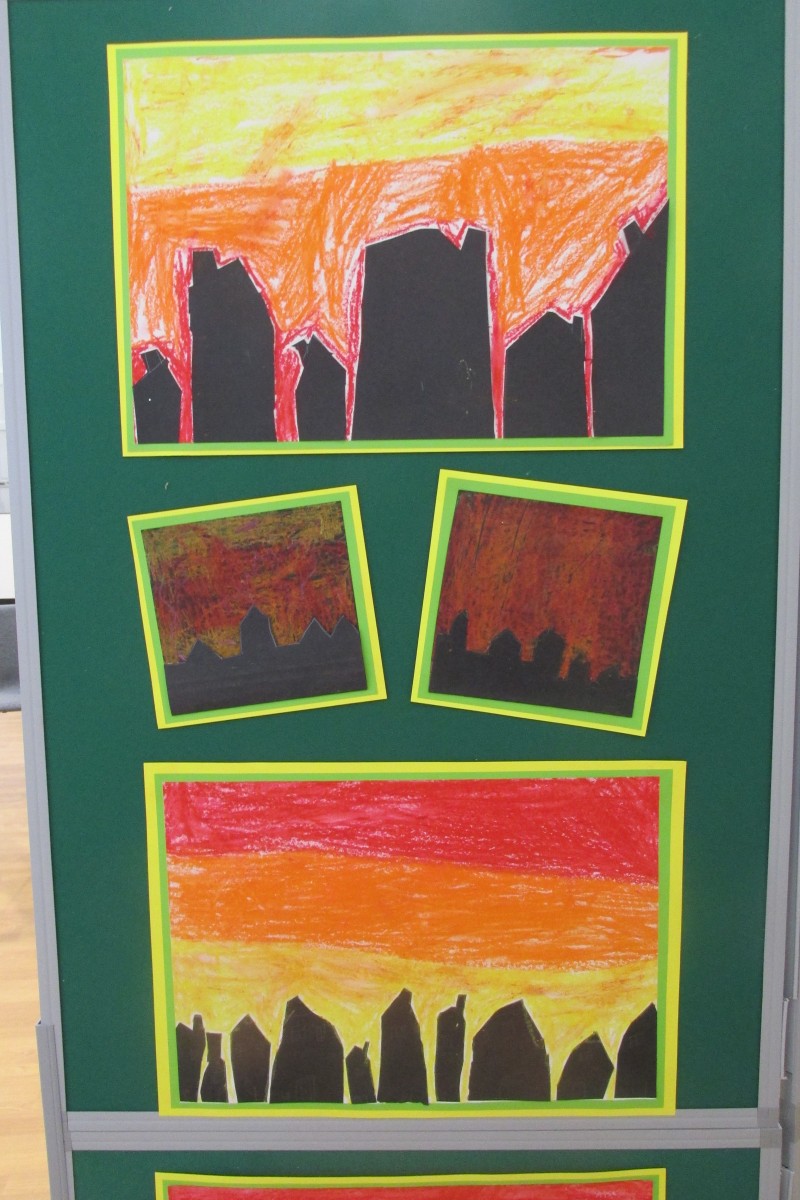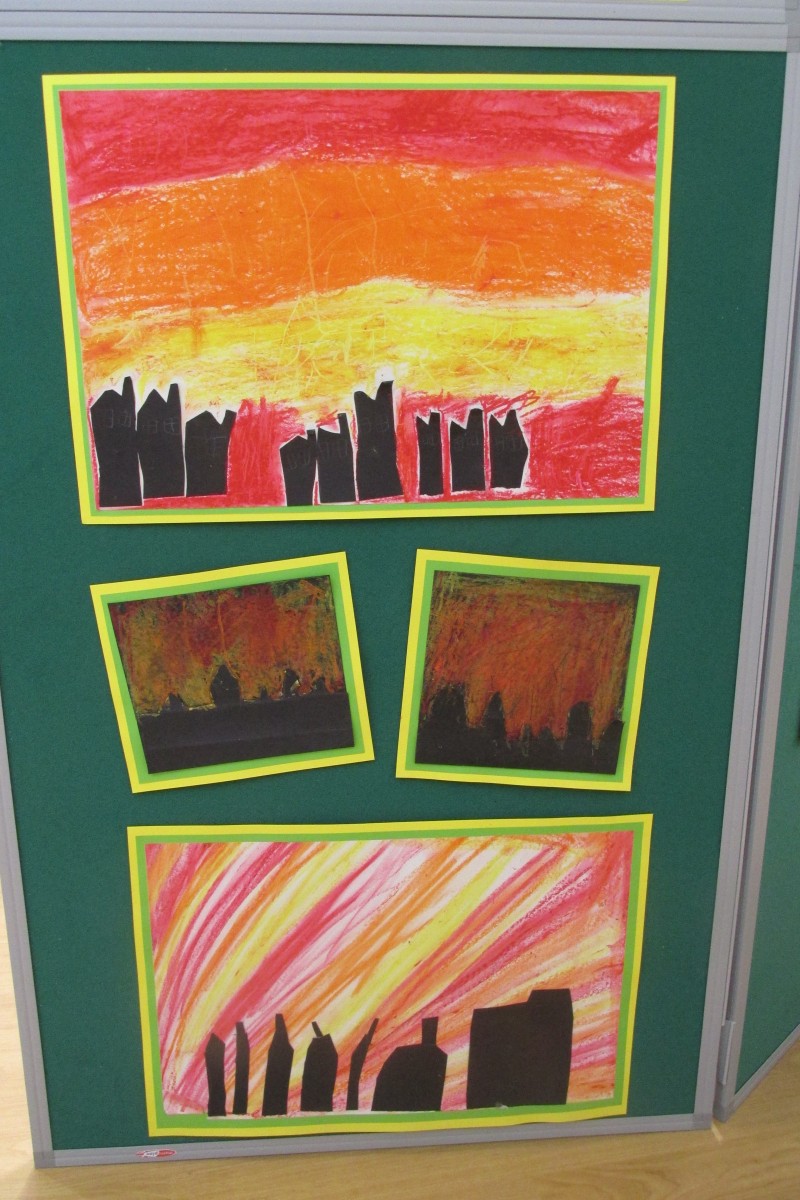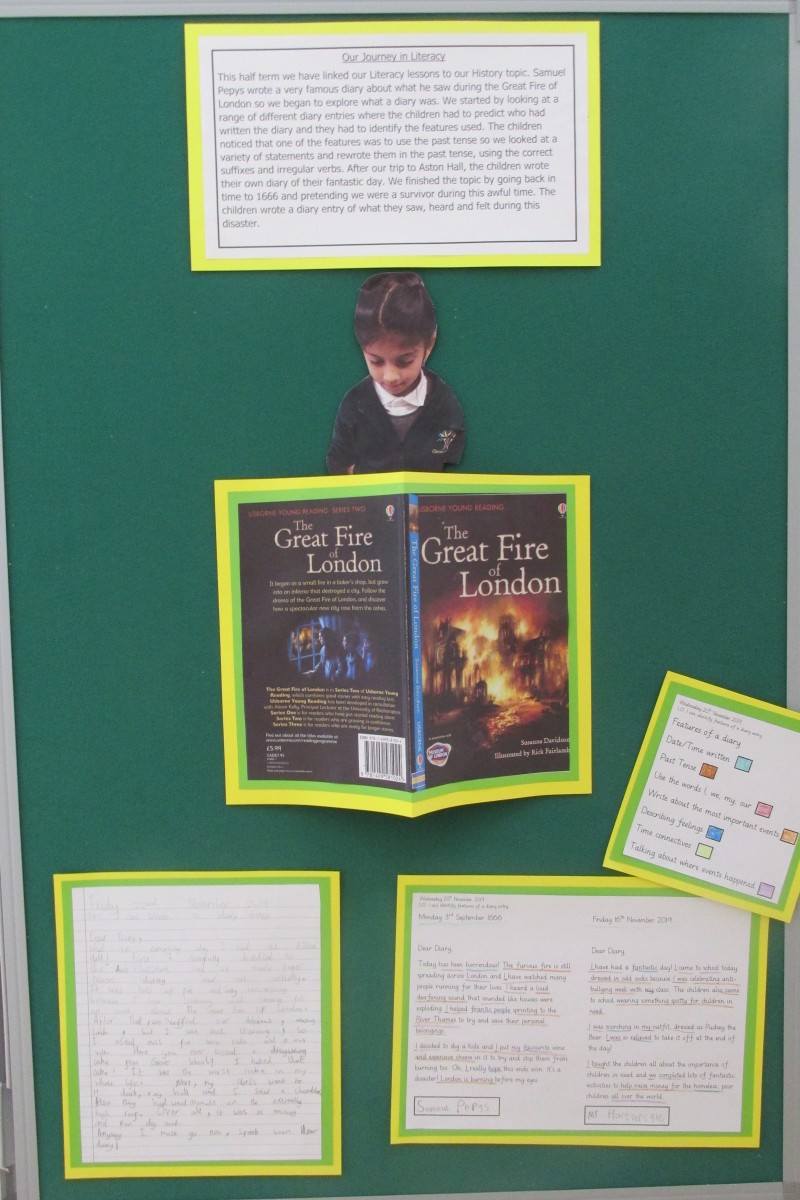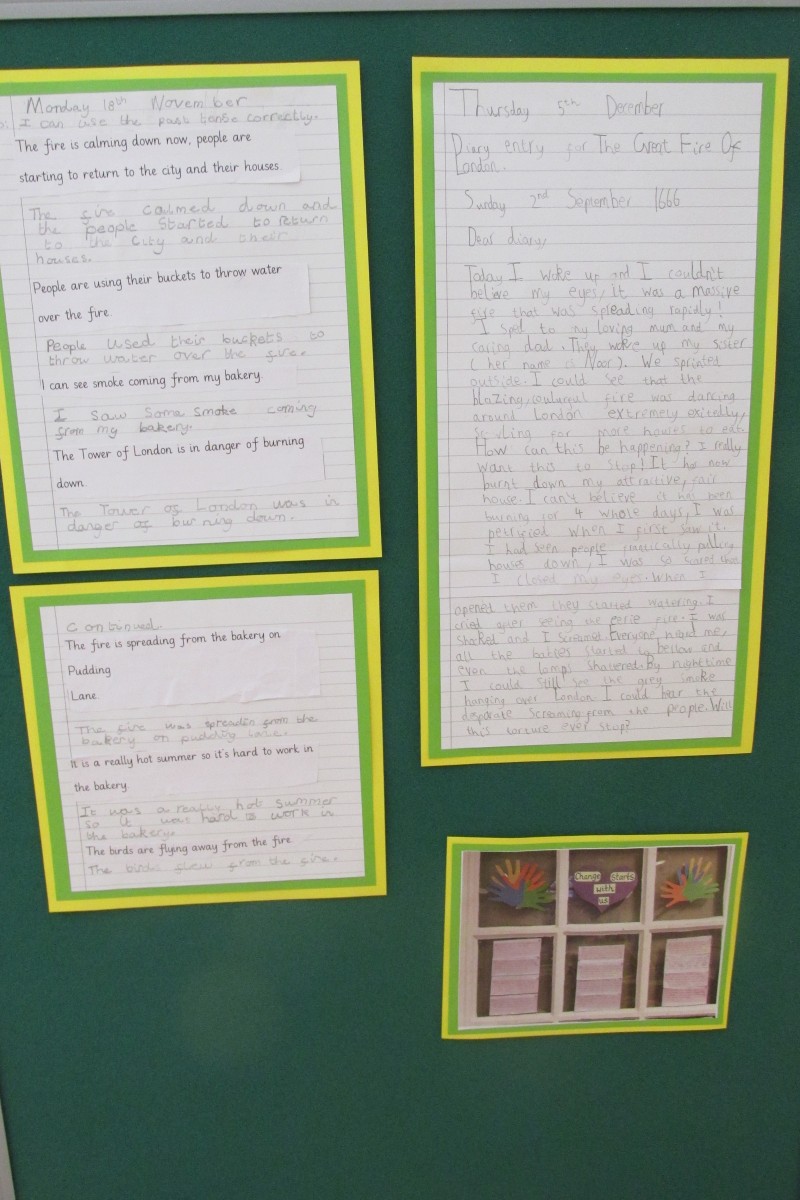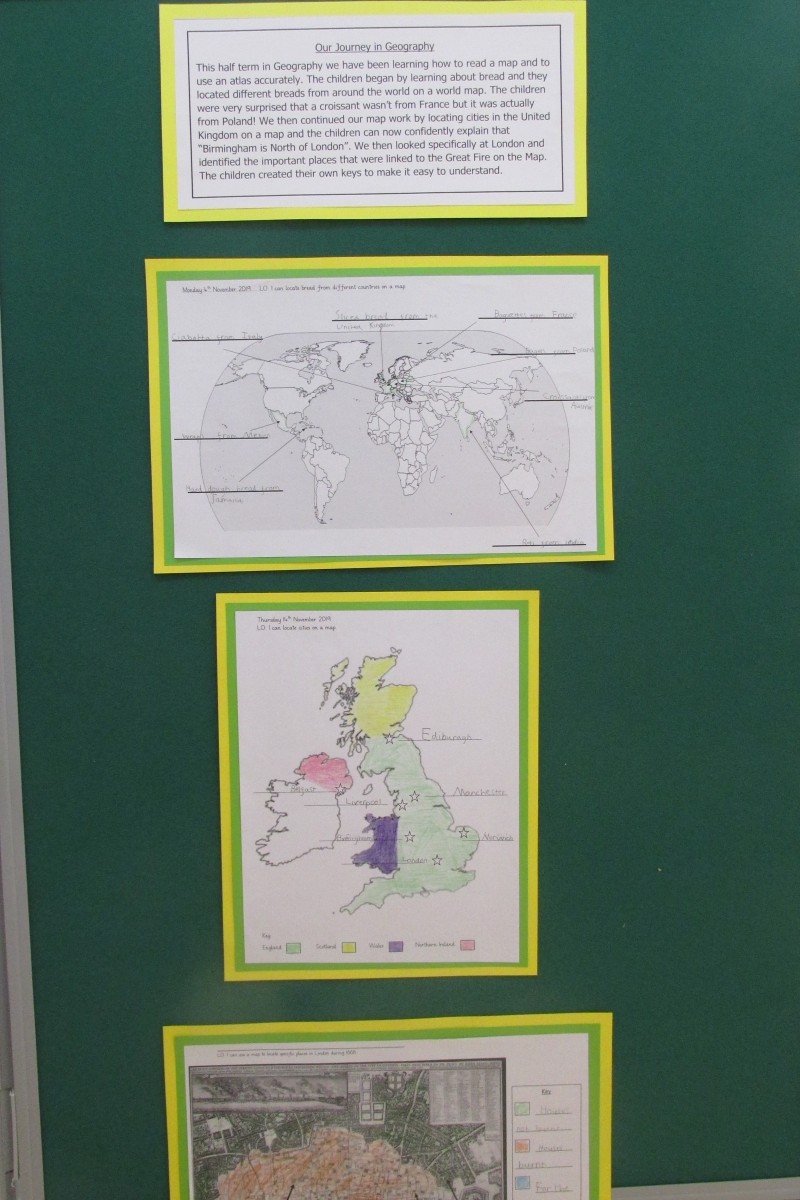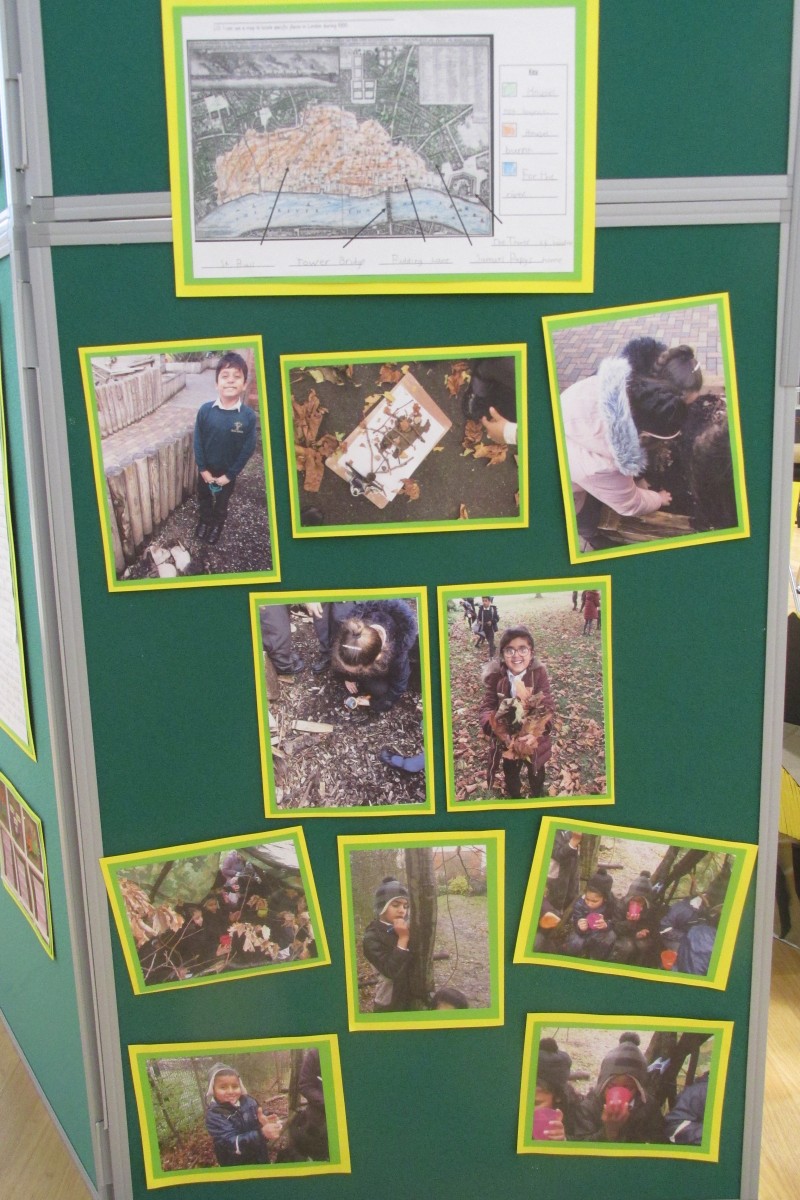 In year 2 we have made a fantastic start to the term.
In Maths we have started looking at money, identifying the different coins and their value.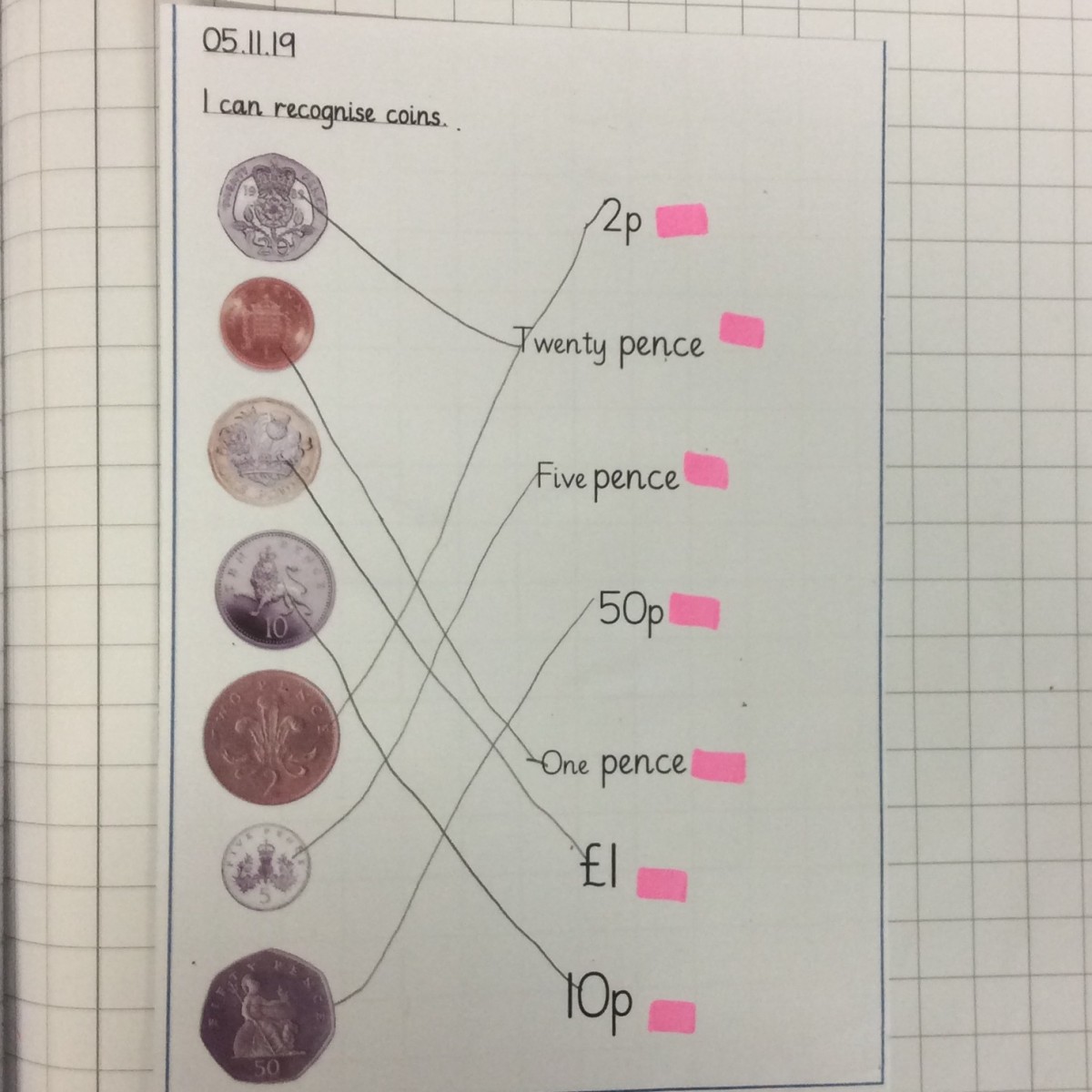 We have worked towards adding different coins together with some children answering 2-step word problems about money.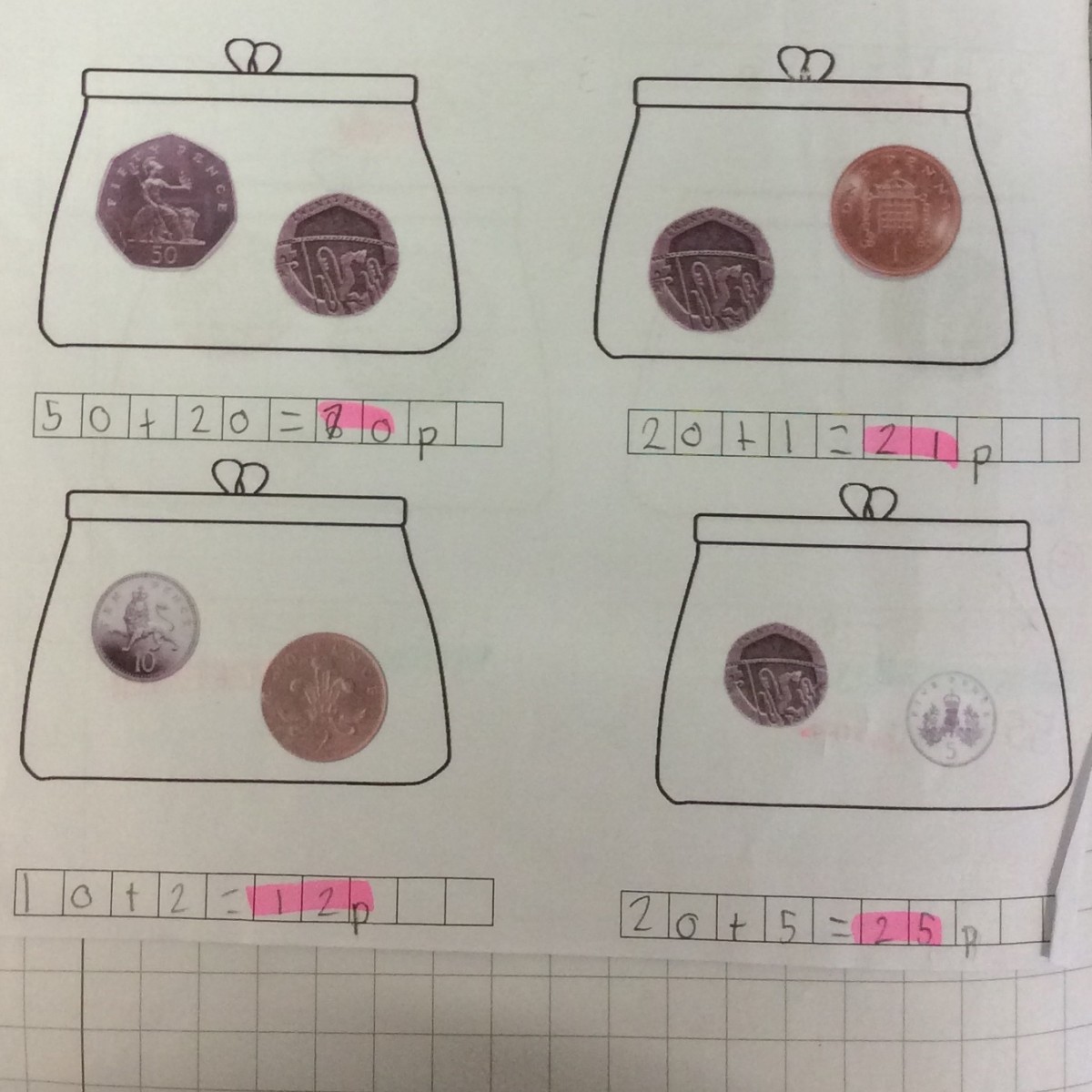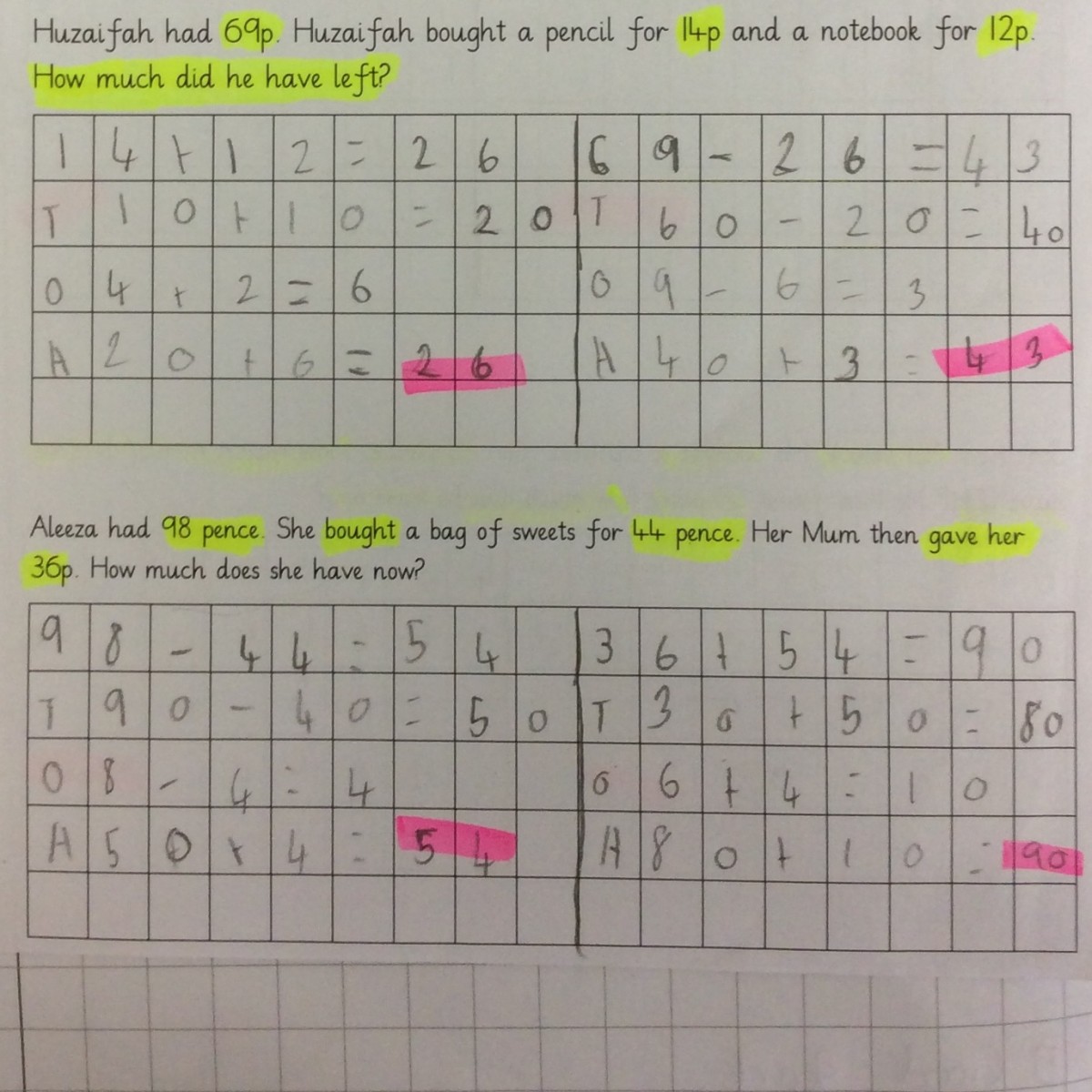 This week we have started looking at time and the children have made a fantastic start with most being able to tell the time to o'clock and half past.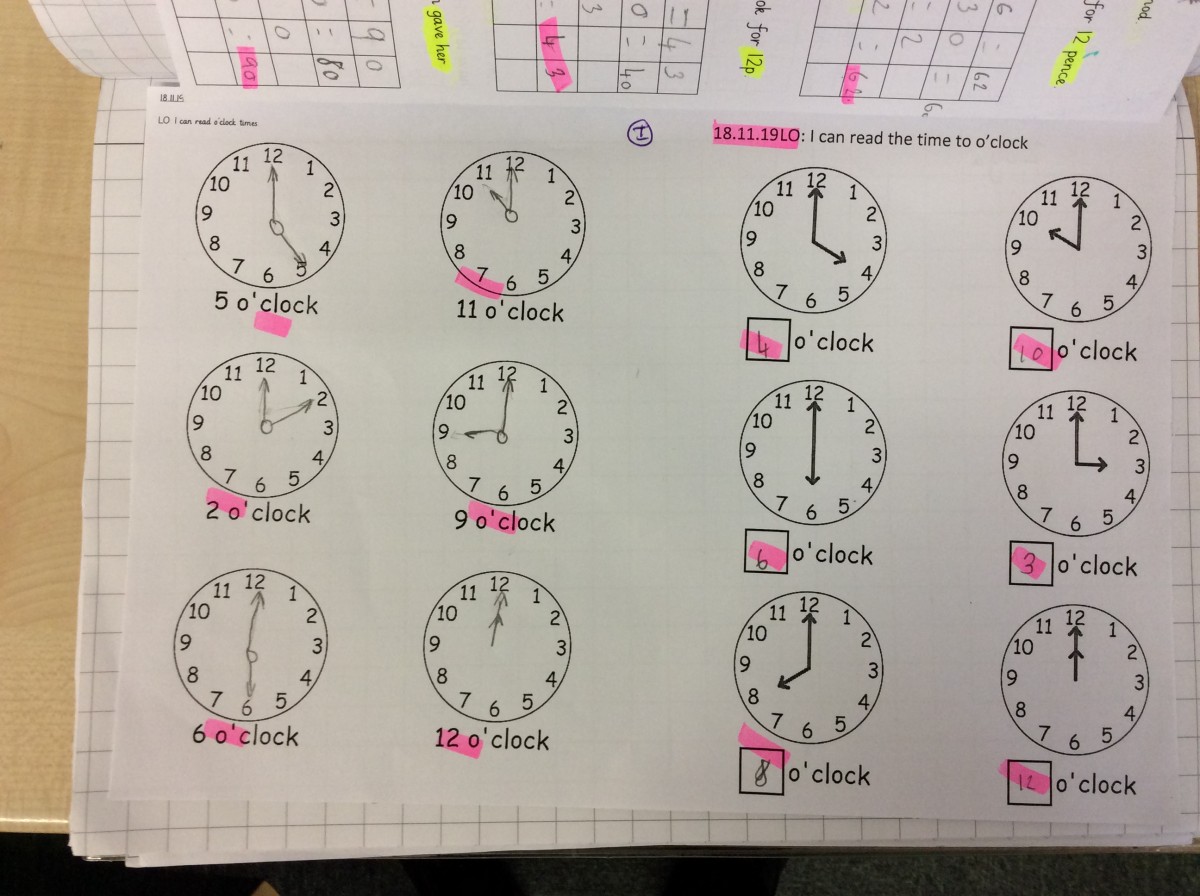 In Literary we have looked at the story of Hansel and Gretel, looking at how the different characters maybe thinking and feeling through out the story. We then changed the story with some children creating a new evil villain for Hansel and Gretel to face and others creating a completely different ending altogether.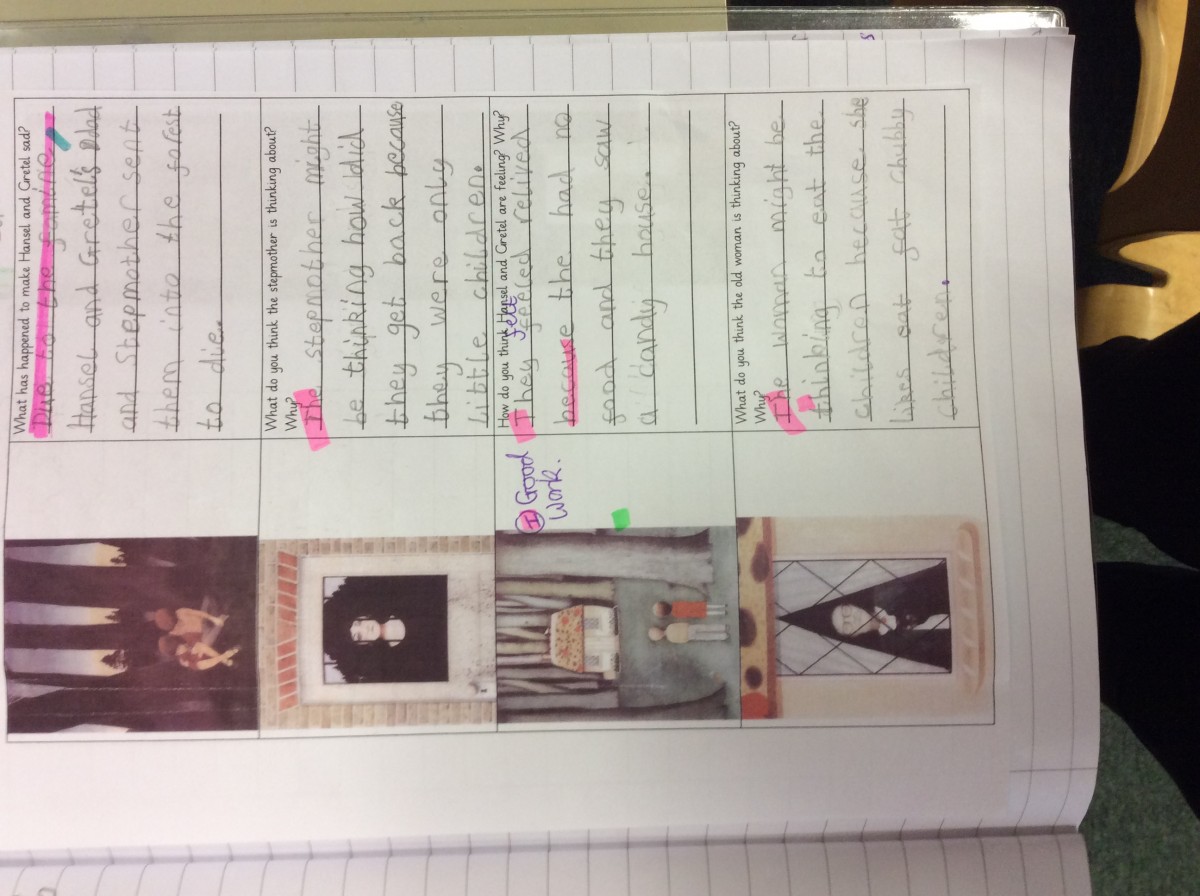 We have started to link our topic and literacy lessons and have begun looking at Samuel Pepys and his diary. This we have been focusing on making sure our sentences are in the correct tense, remember that diaries are written in the past tense.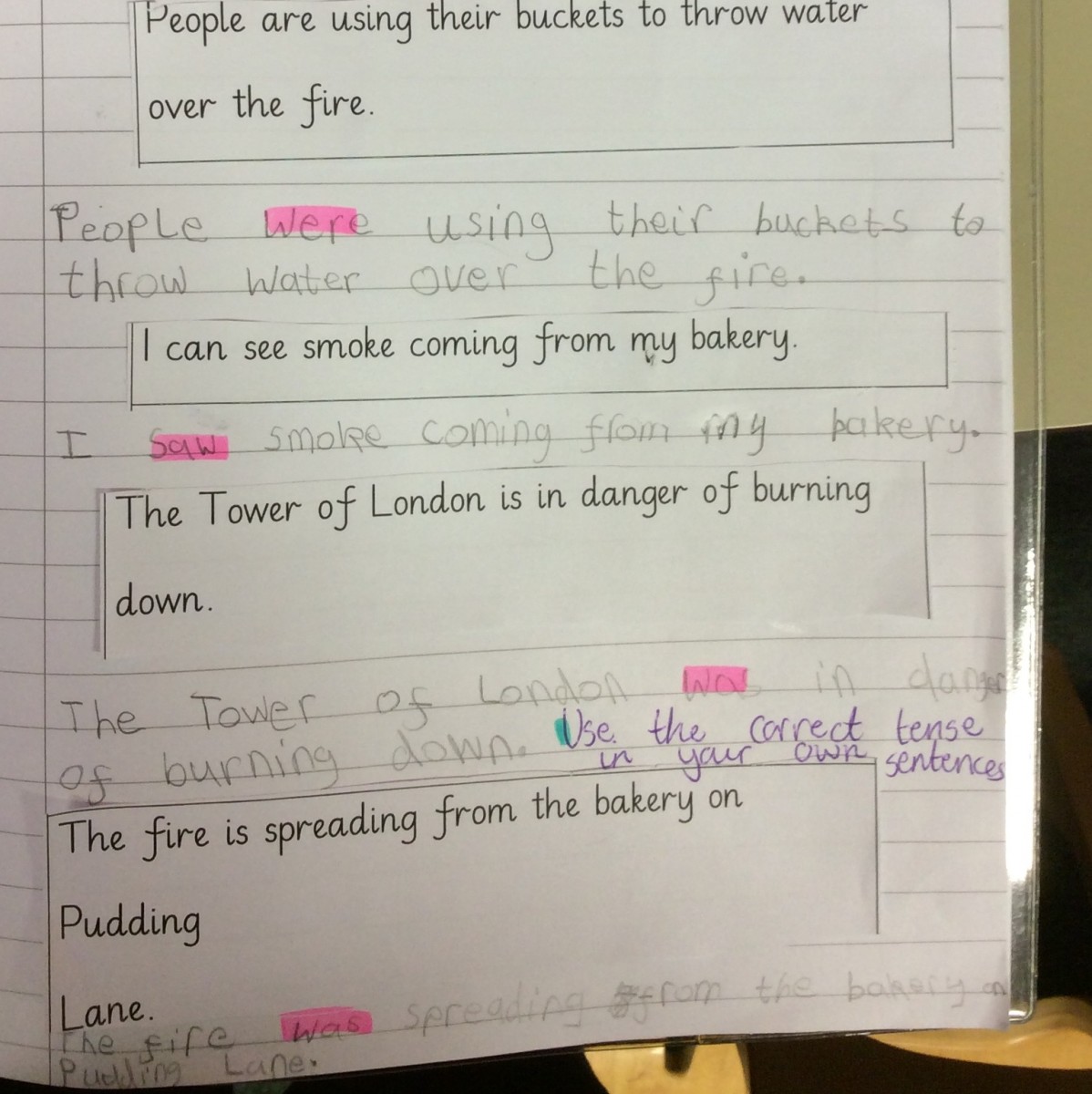 In topic we started the term looking at science in particular living things and their habitats. In this topic we investigated forest school and our school playground to see how many different habitats we could find. Following on from this, we have started looking at the Great Fire of London. We have developed our map skills to locate London and Birmingham on the map. After that we looked at a 1666 map of London after the fire and identified the areas of London that were destroyed by the fire. This week we are starting the look at Samuel Pepys and the diary he wrote during the Great Fire.