Year 2 Curriculum Journey 2020/2021
Spring 1
Maths
For our measures topic this half term we are learning about capacity. The children were set a task of finding containers with the measurement of ml, and order them from largest volume to smallest.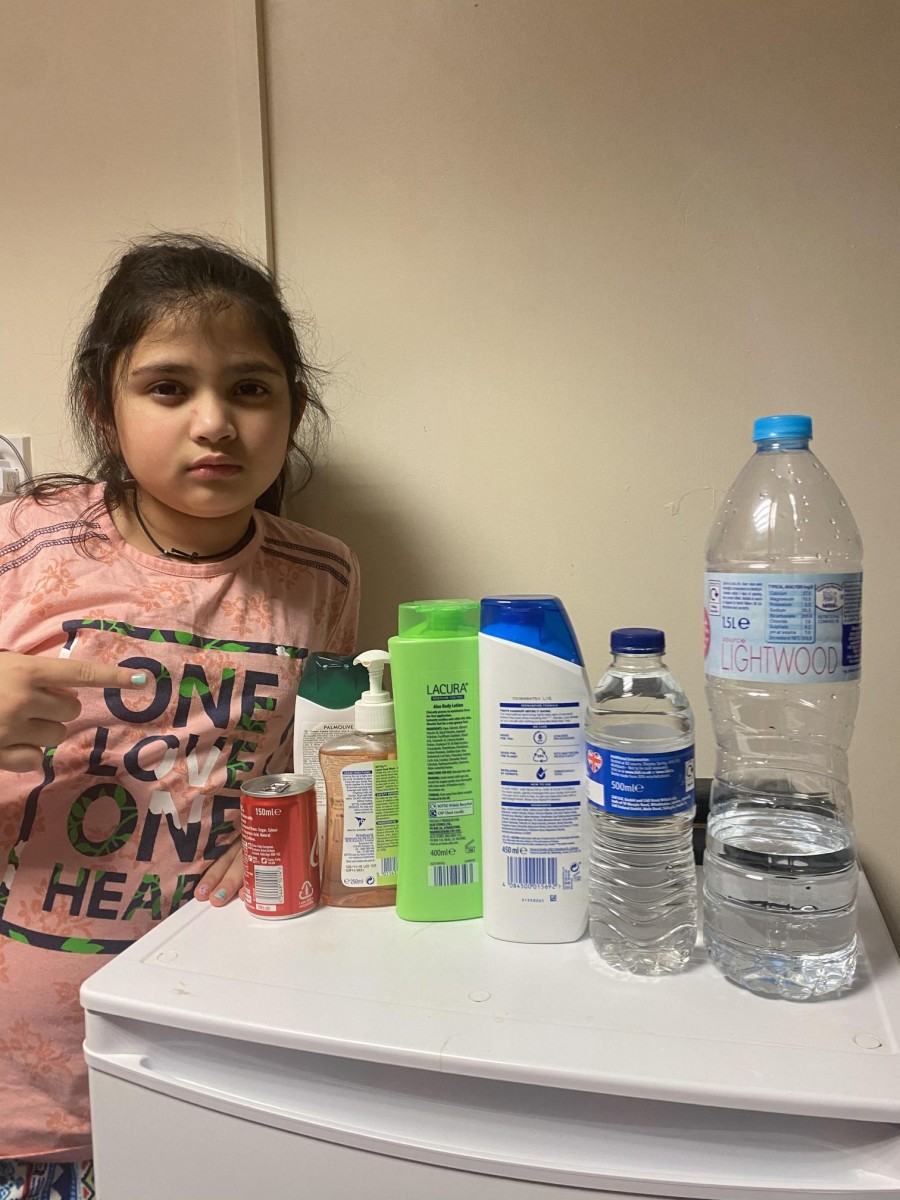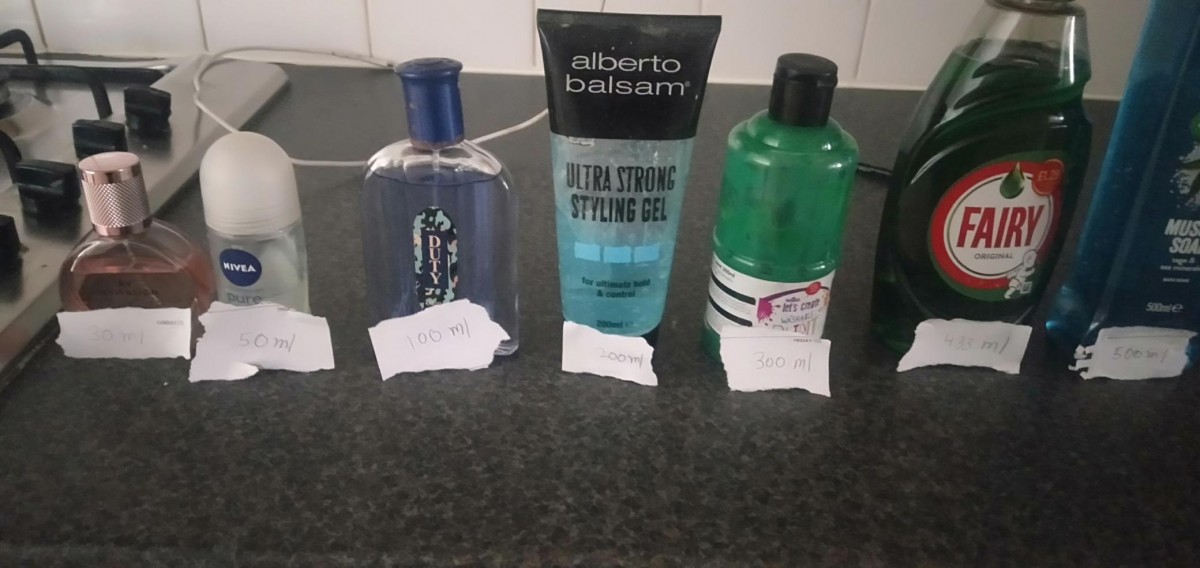 Music
In Music, Year 2 have been using The Nutcracker storyboard to invent their own music using percussion and other instruments.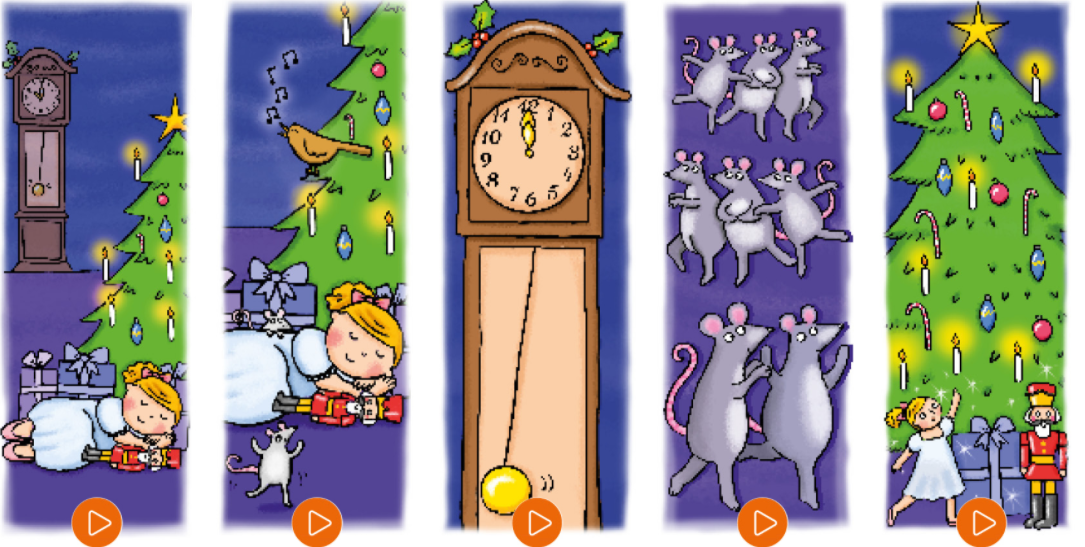 Check out the muscians in action below!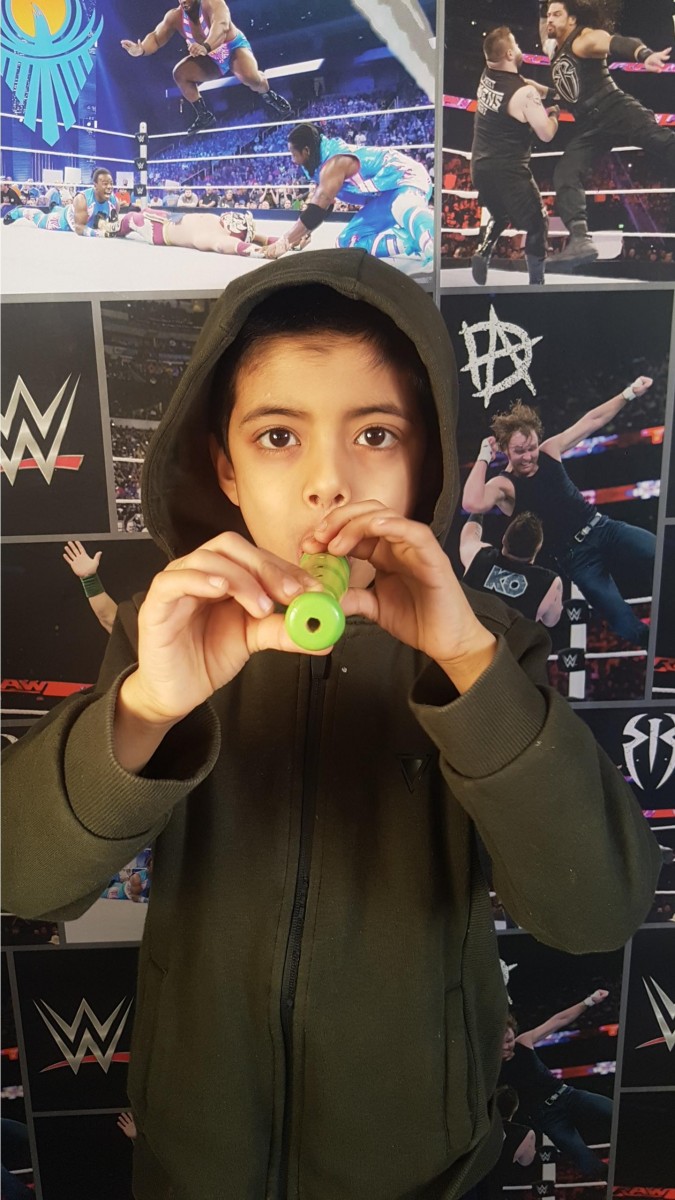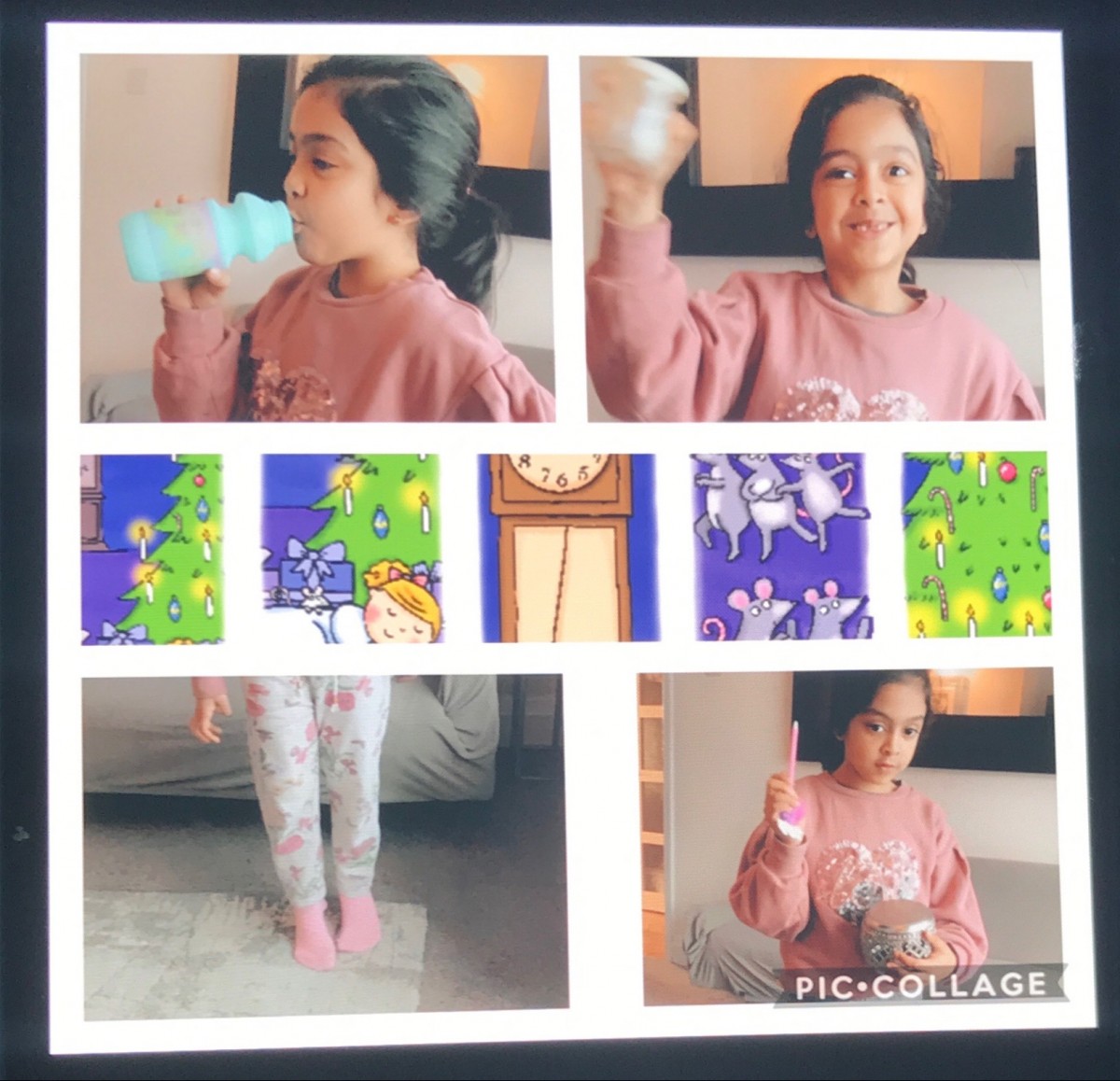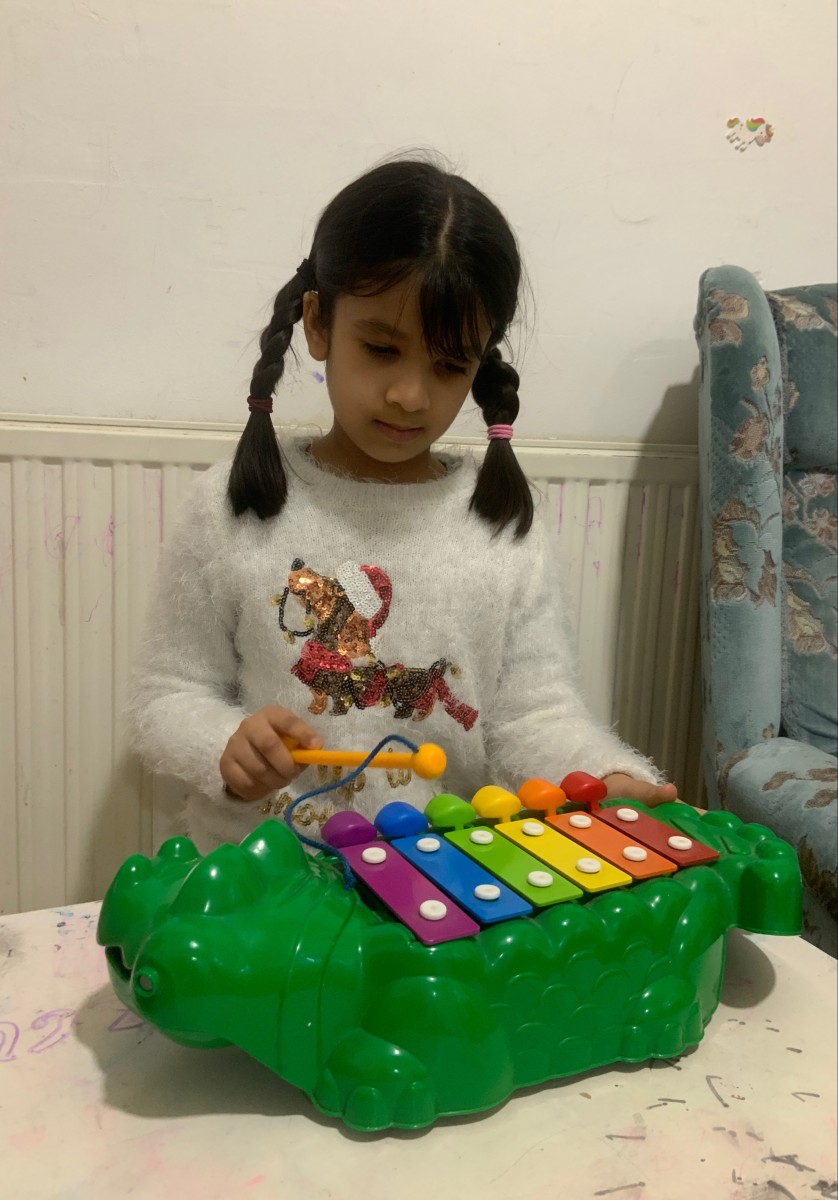 PE
In PE Year 2 are doing gymnastics this half term. One of the areas we are covering is shapes. Check out the shapes we can make with our bodies!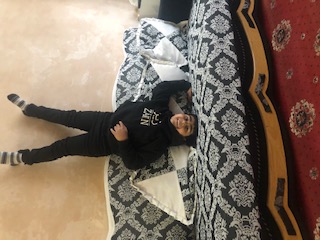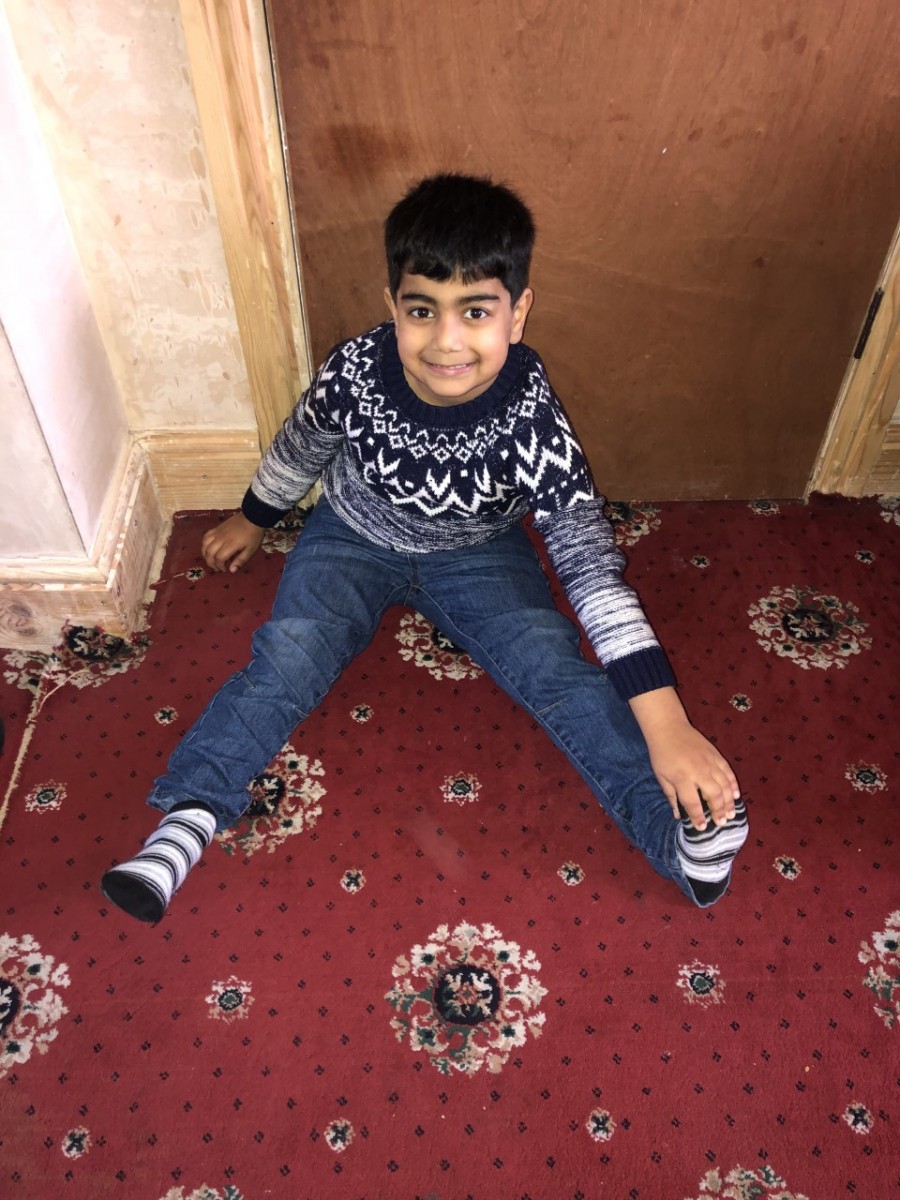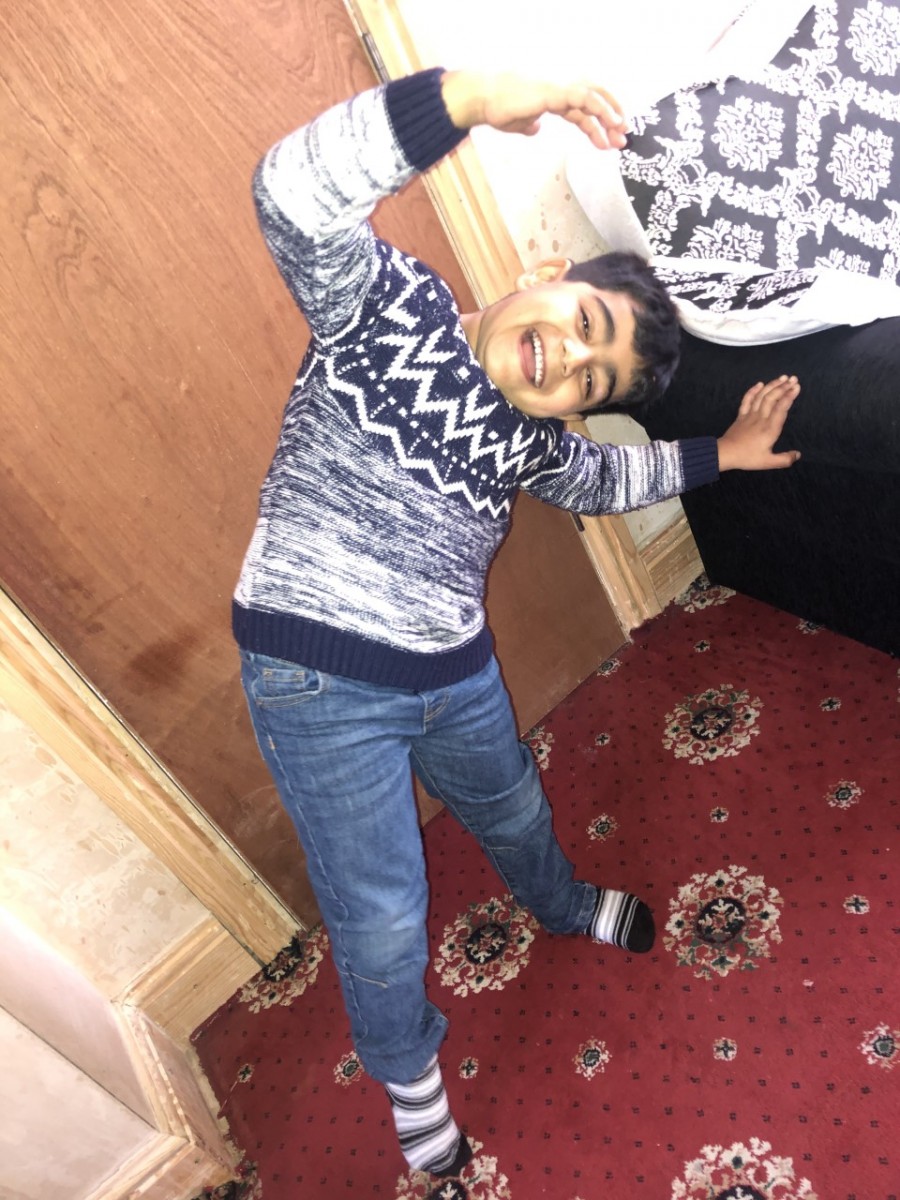 The Cadbury Brothers
This half term, Year 2 are learning about the Cadbury brothers.
The Year 2 children used all the information they had learnt about the brother's work for Bournville to draw what they think it looked like. Here are some of our designs.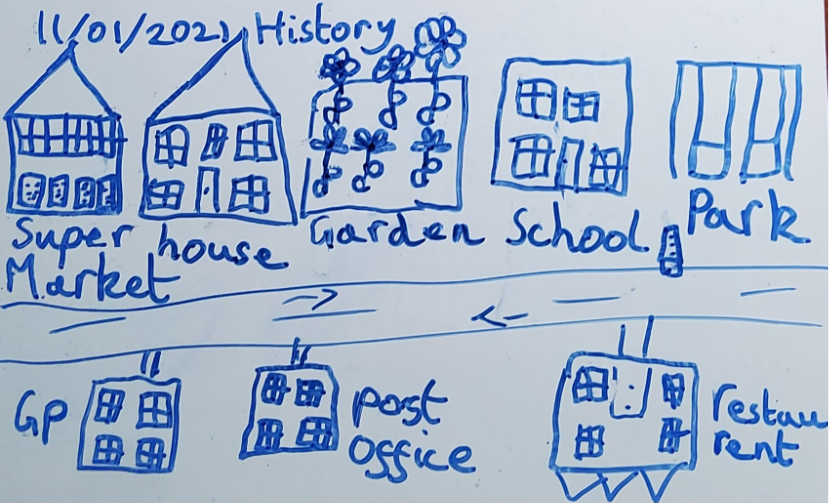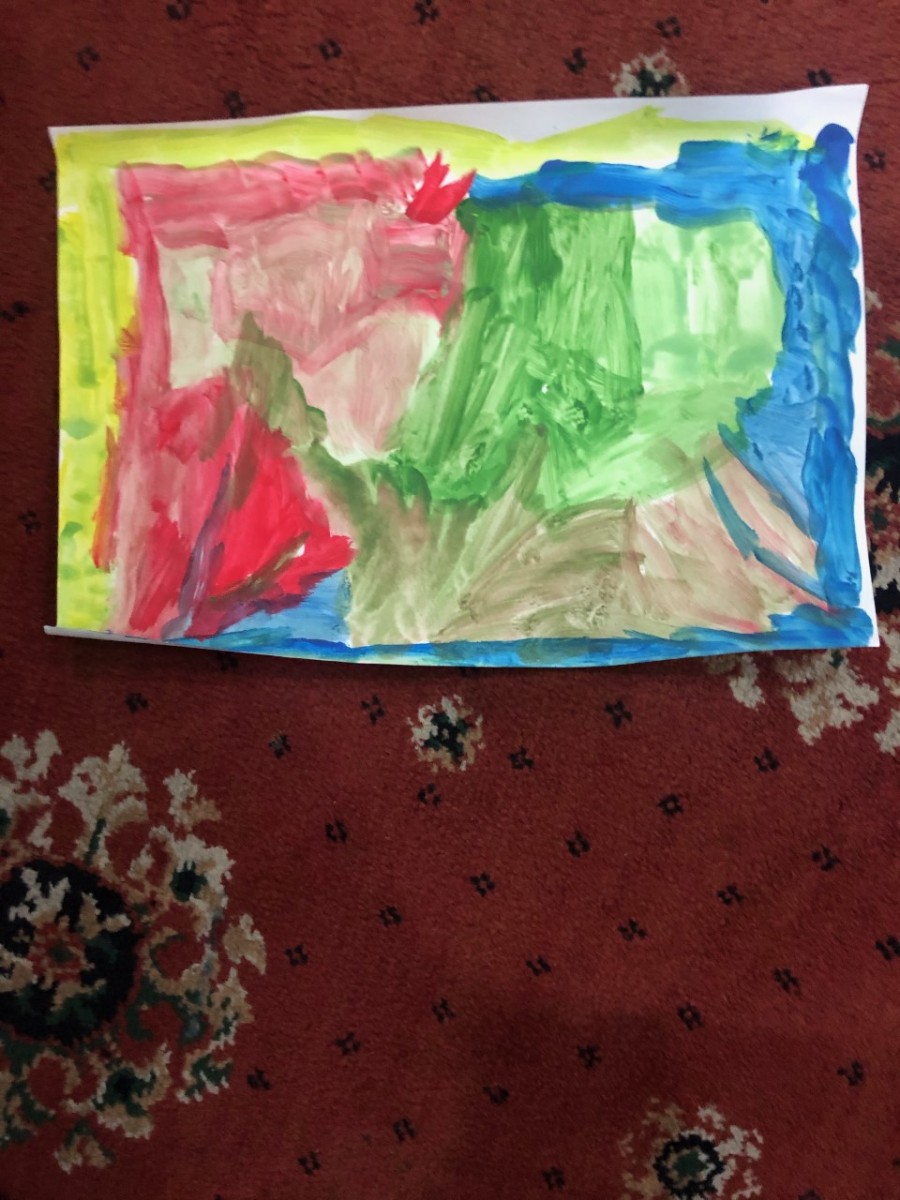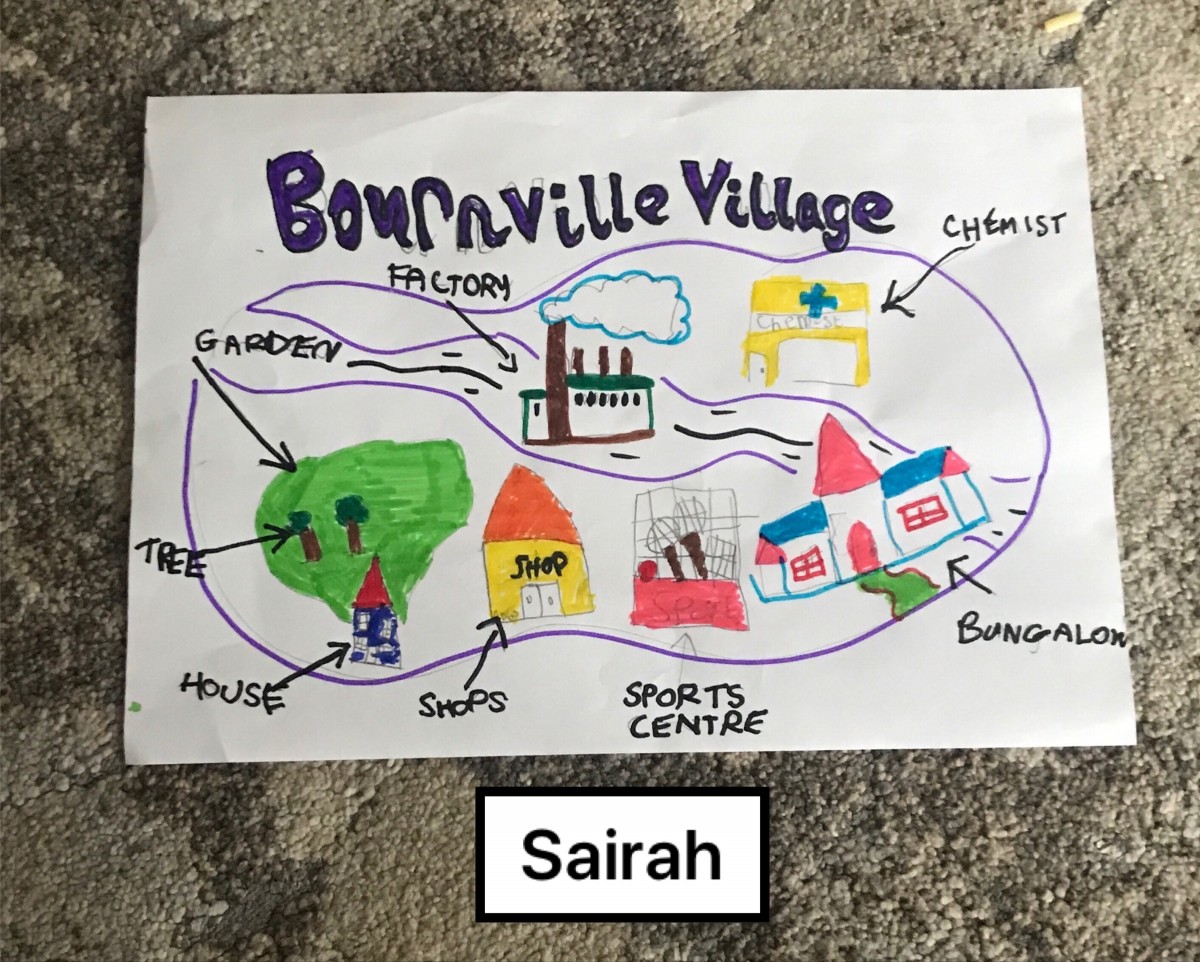 After looking at the village of Bournville, created by the brothers, the children were asked to design their ideal village and think about what they would have in their village. Here are some of our ideas.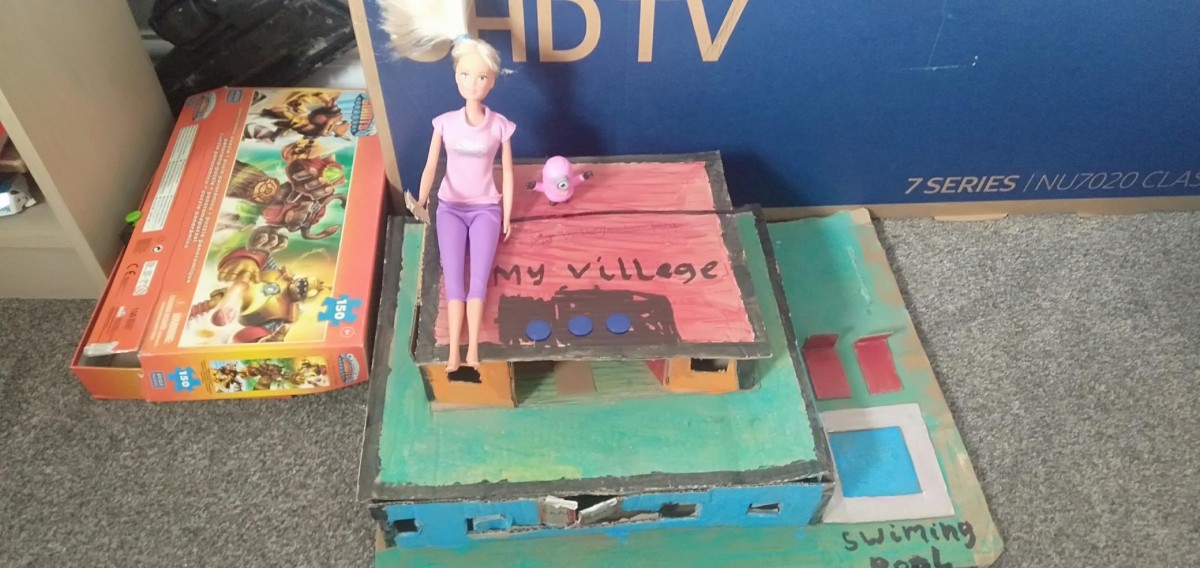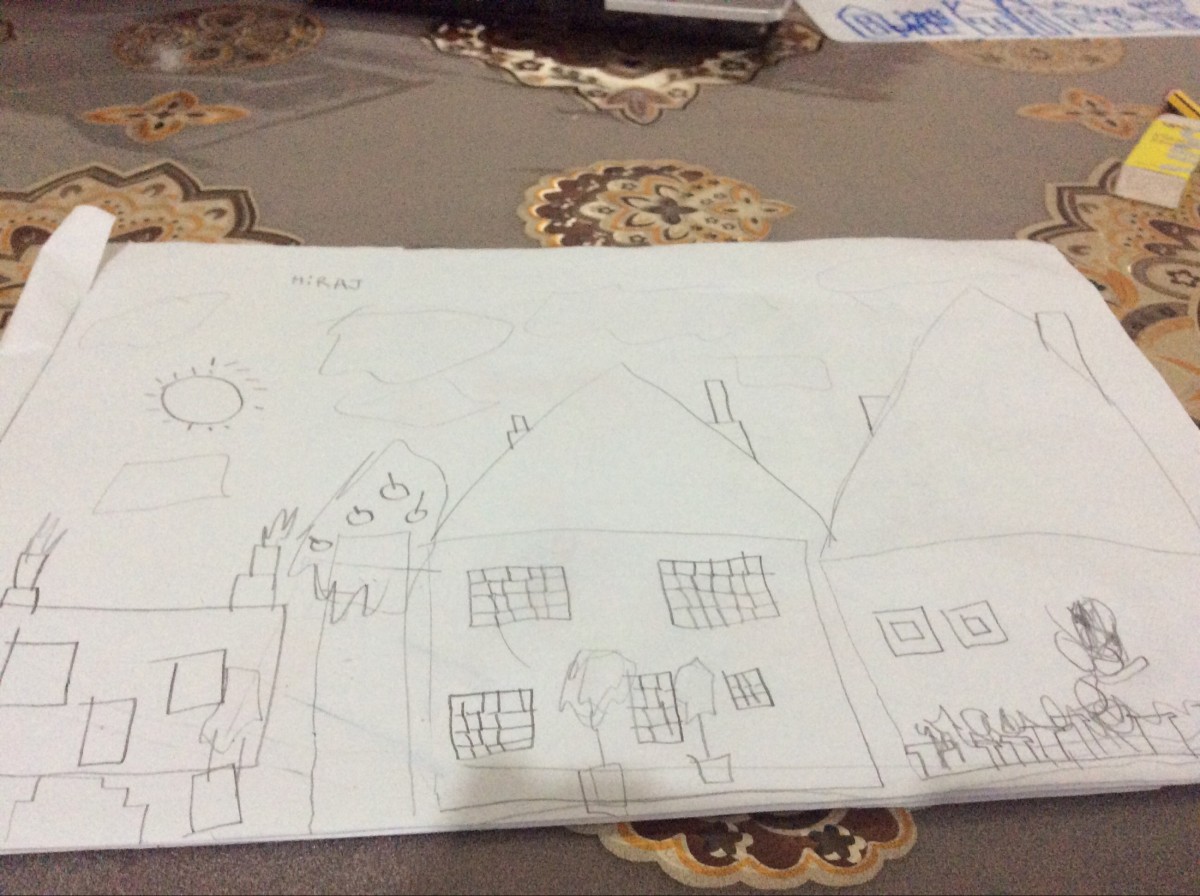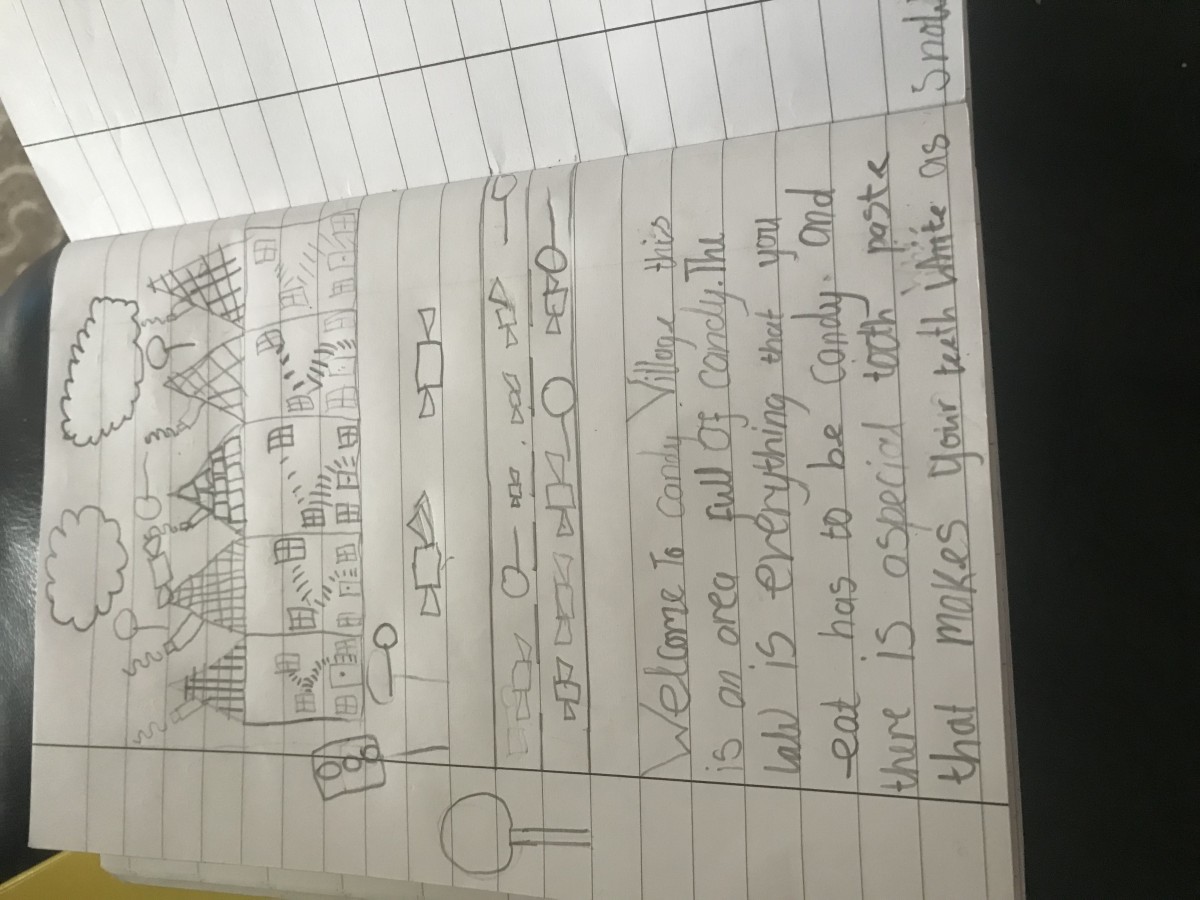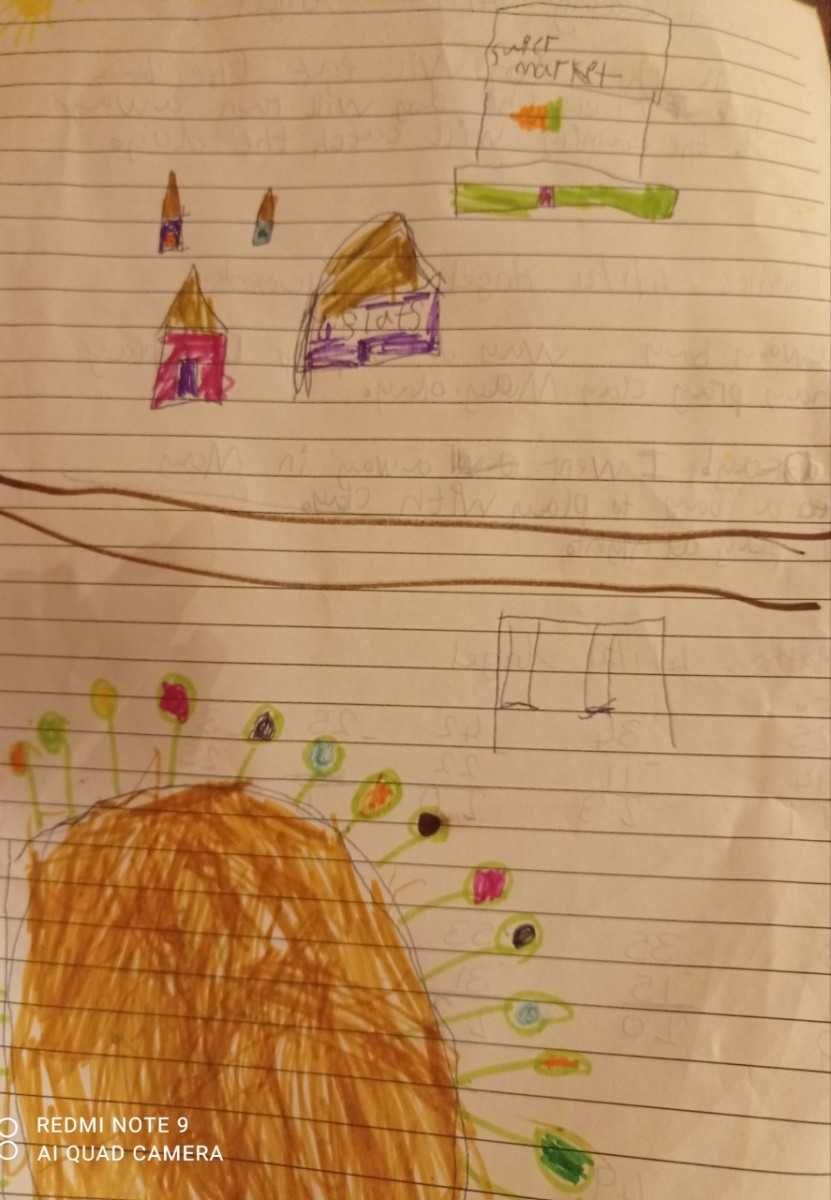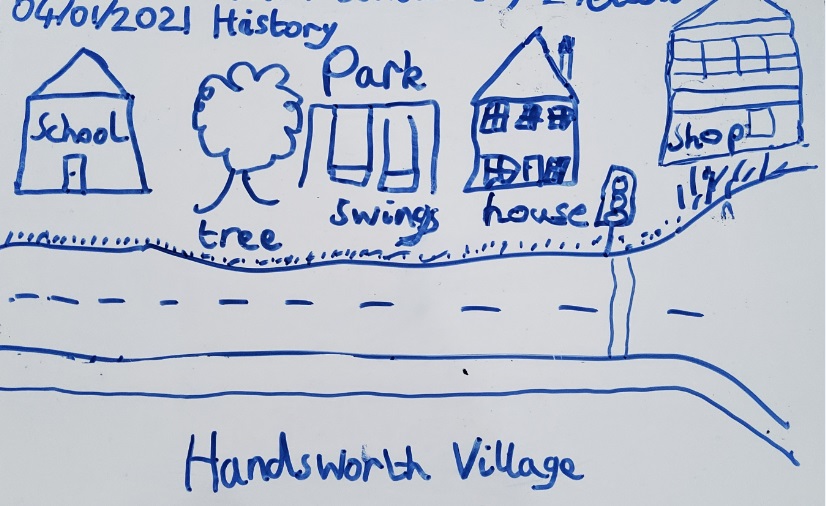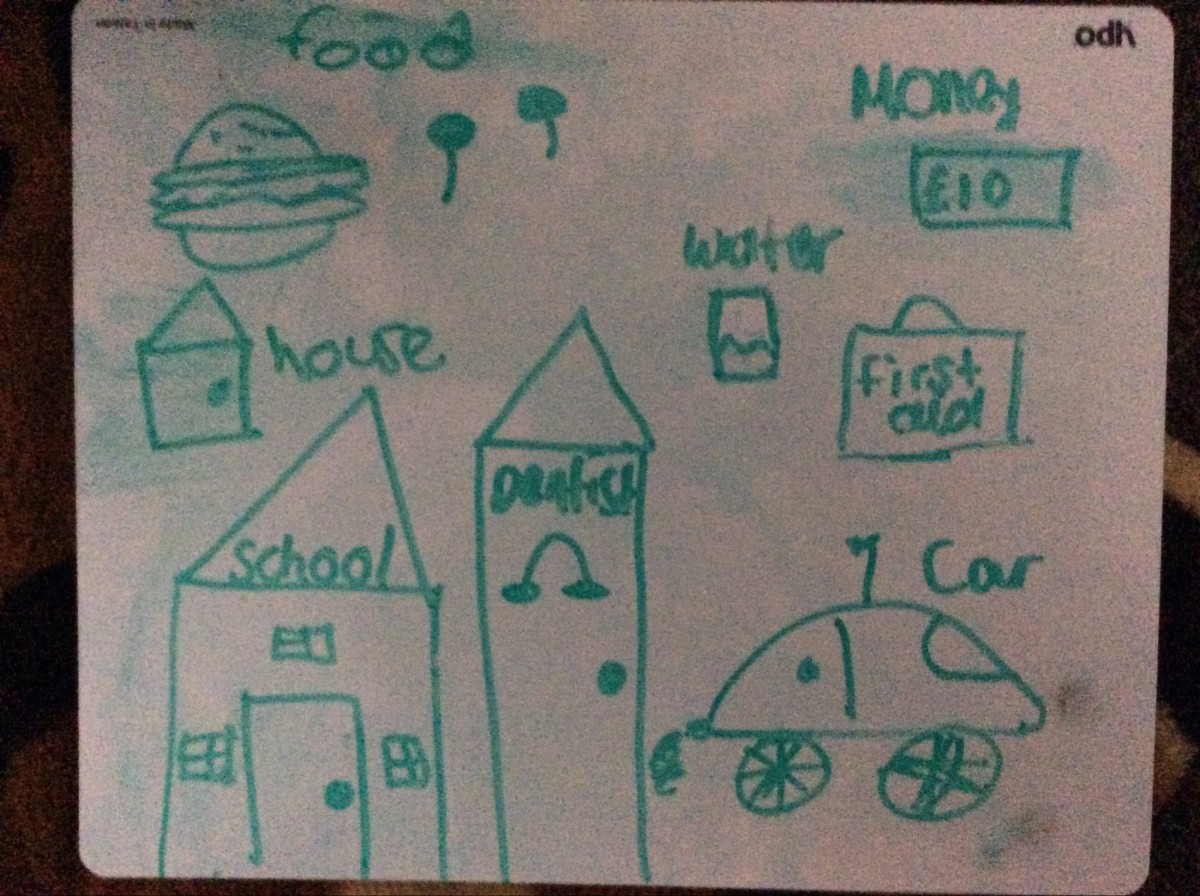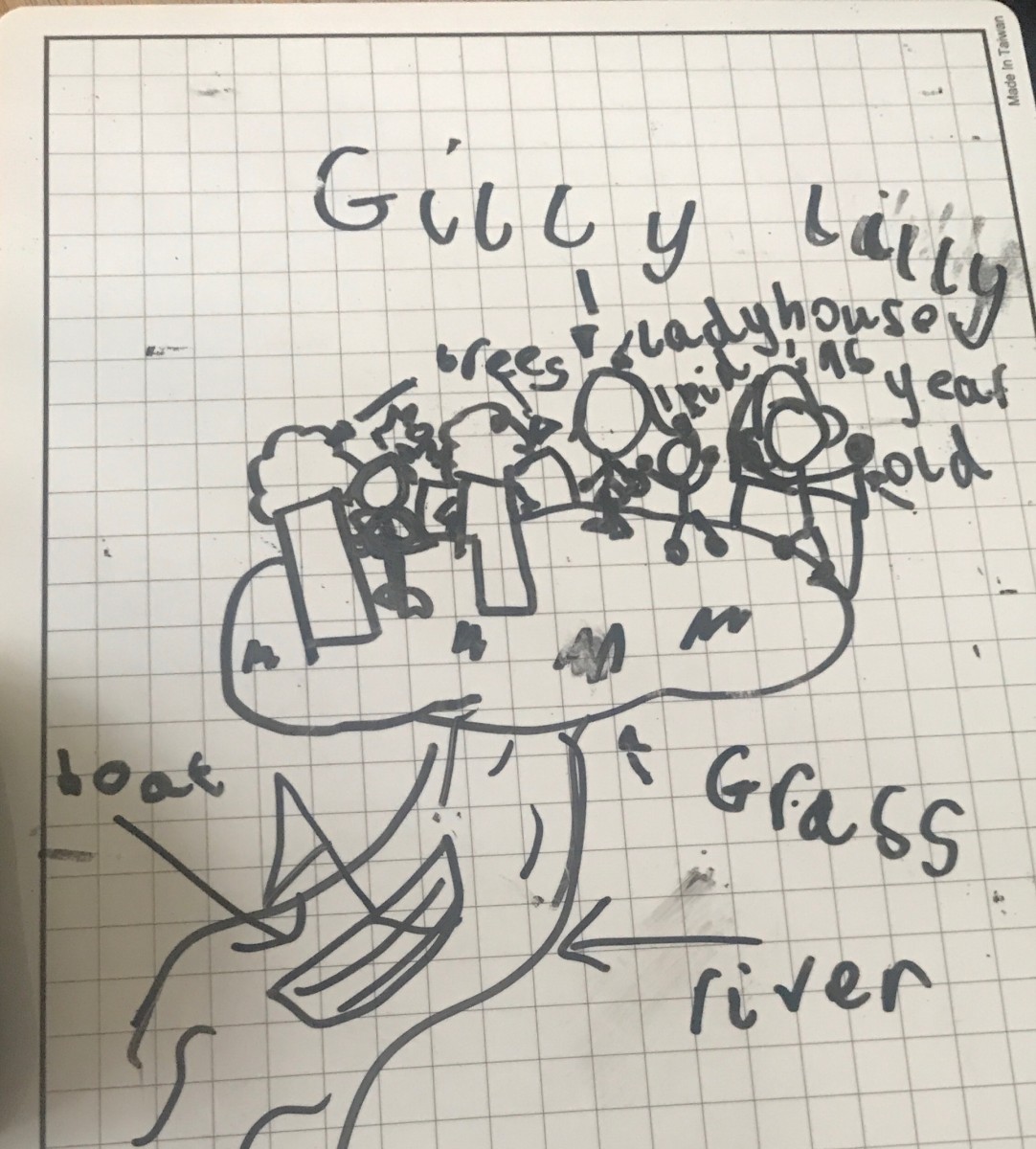 Autumn 2
The Great Fire of London Dance and Drama Workshop
Year 2 thoroughly enjoyed taking part in a dance and drama workshop all about The Great Fire of London. Year 2 were taken back to 1666 and acted out what life was life before the fire, during the fire and what happened after the fire. We have some fantastic drama students in our year group!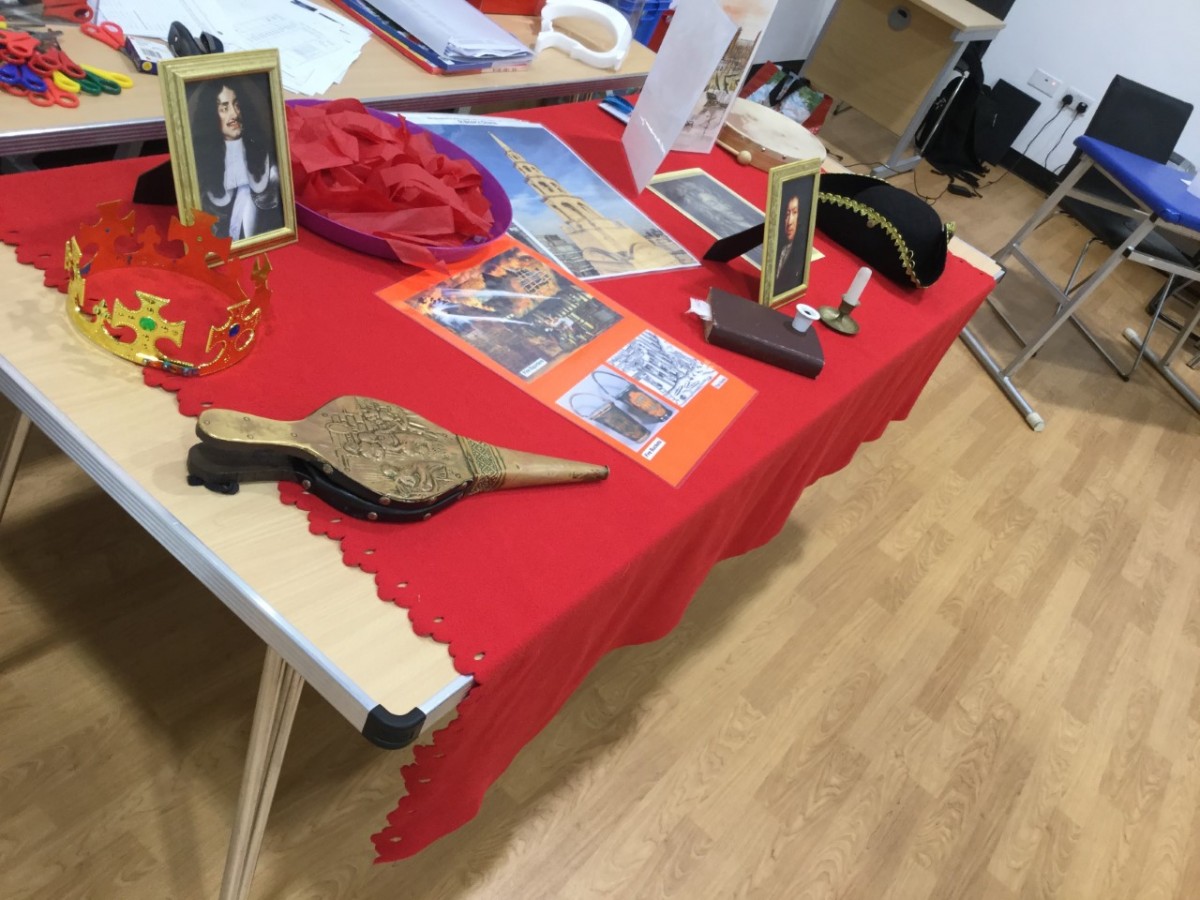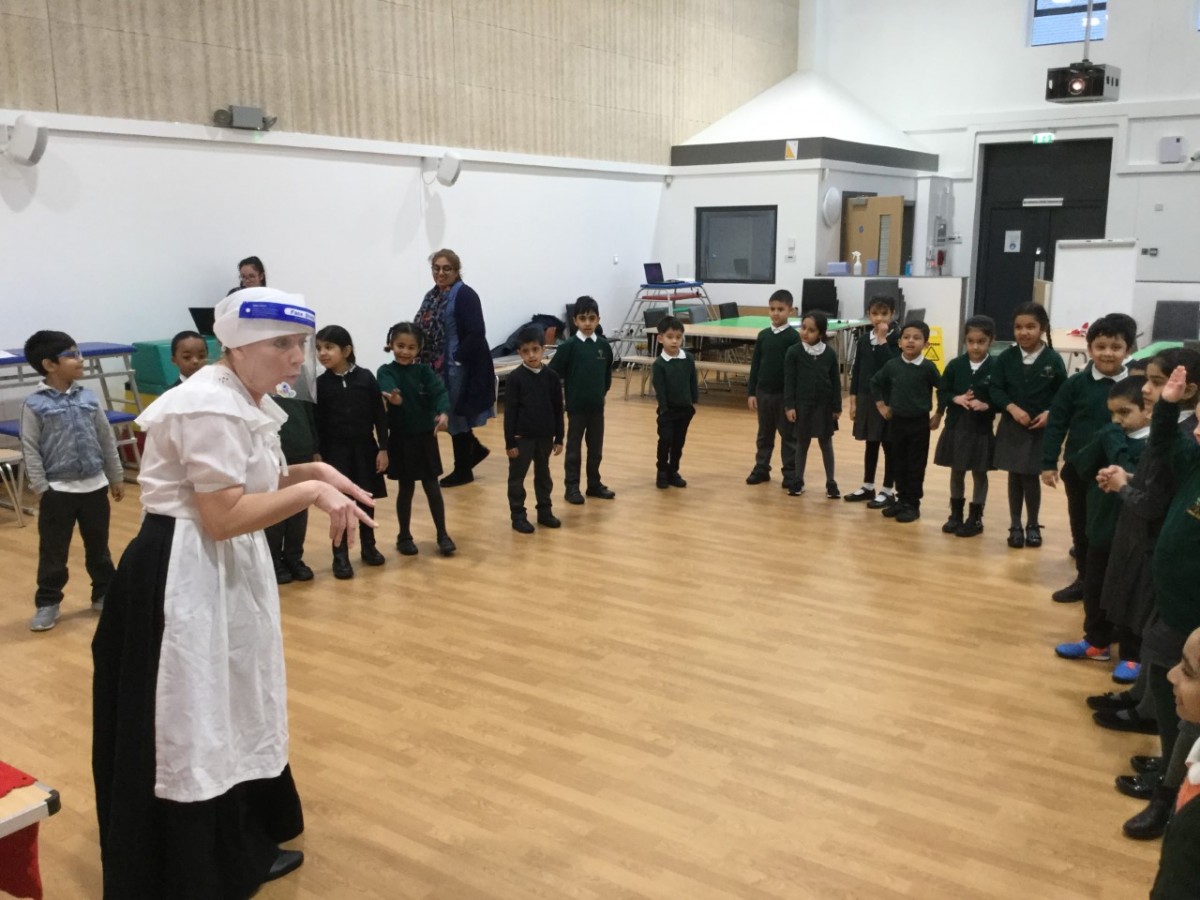 Home Learning- Percussion instruments
Year 2 have been very creative at home this week. We have made lots of percussion instruments. We shared them with our class on teams to make a class band.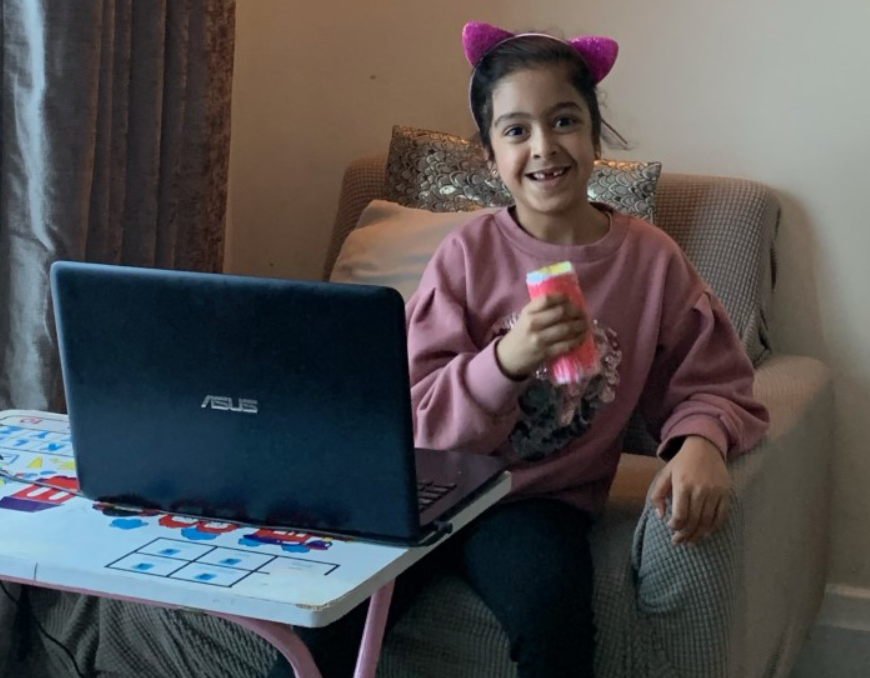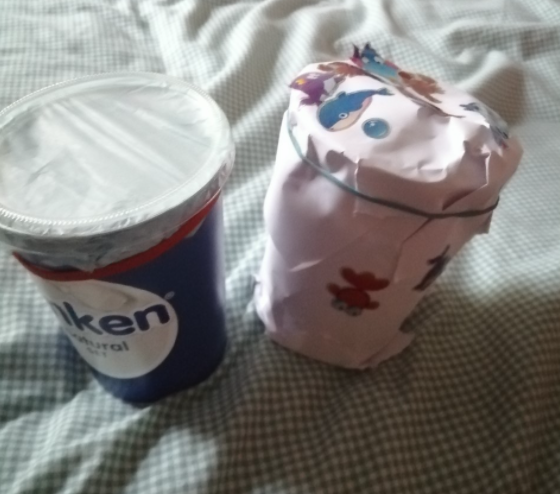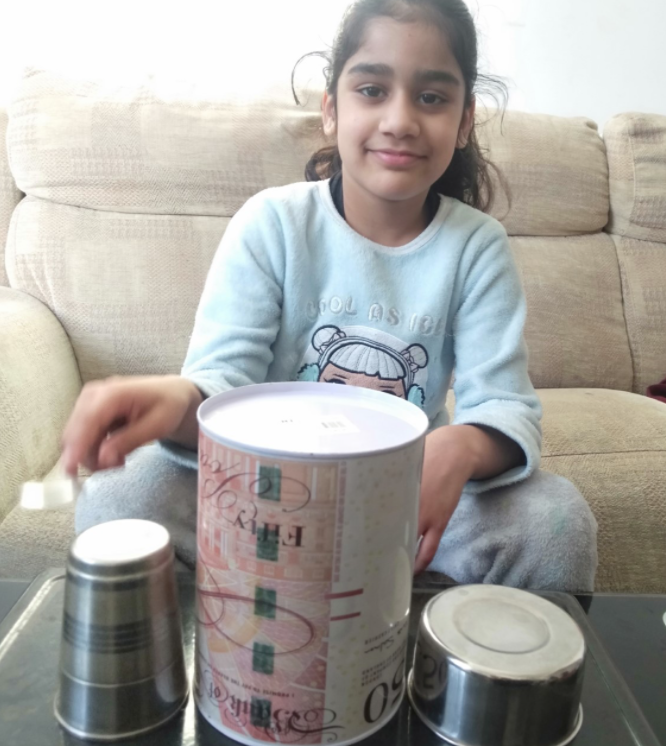 Anti-Bullying Week 16th November - 20th November
The childrens started off Anti-Bullying week with Odd Socks Day on Monday.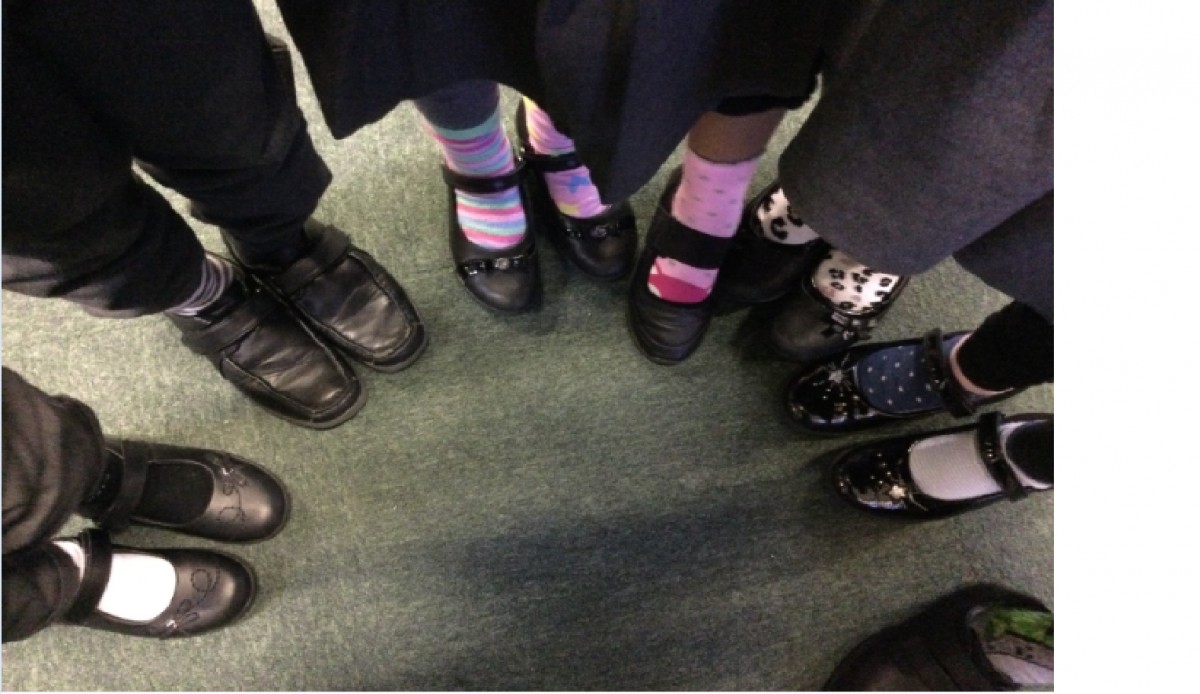 The children discussed why we did this and it was to show we are all unique. Throughout the week the children discussed what bullying is and what they should do in different scenarios. Here are some posters Year 2 have made to show what bullying is.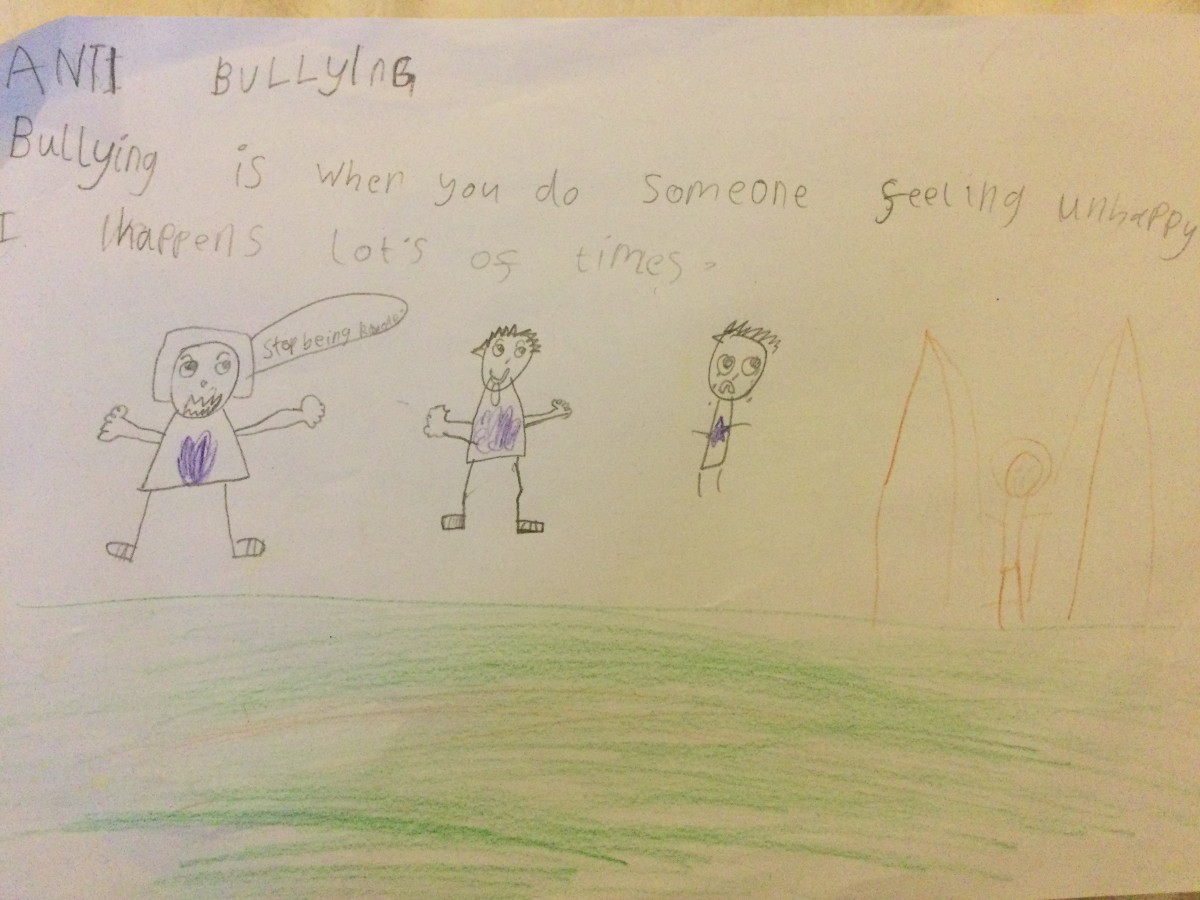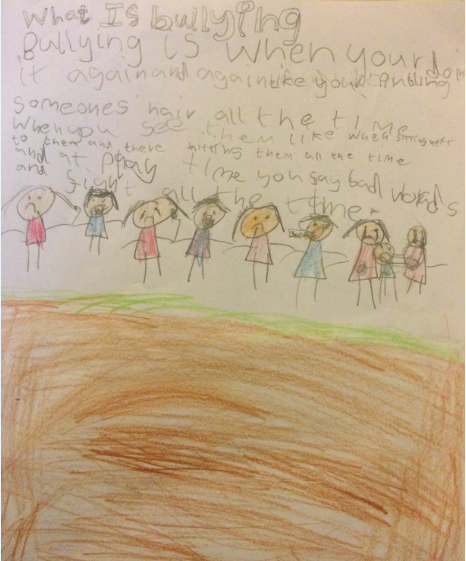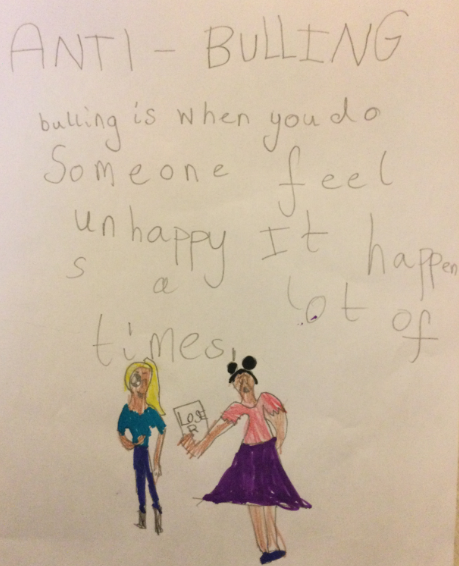 For homework the children wrote acrostic poems using the word 'UNITED' to demonstrate how they are united against bullying. Here is some of their amazing work!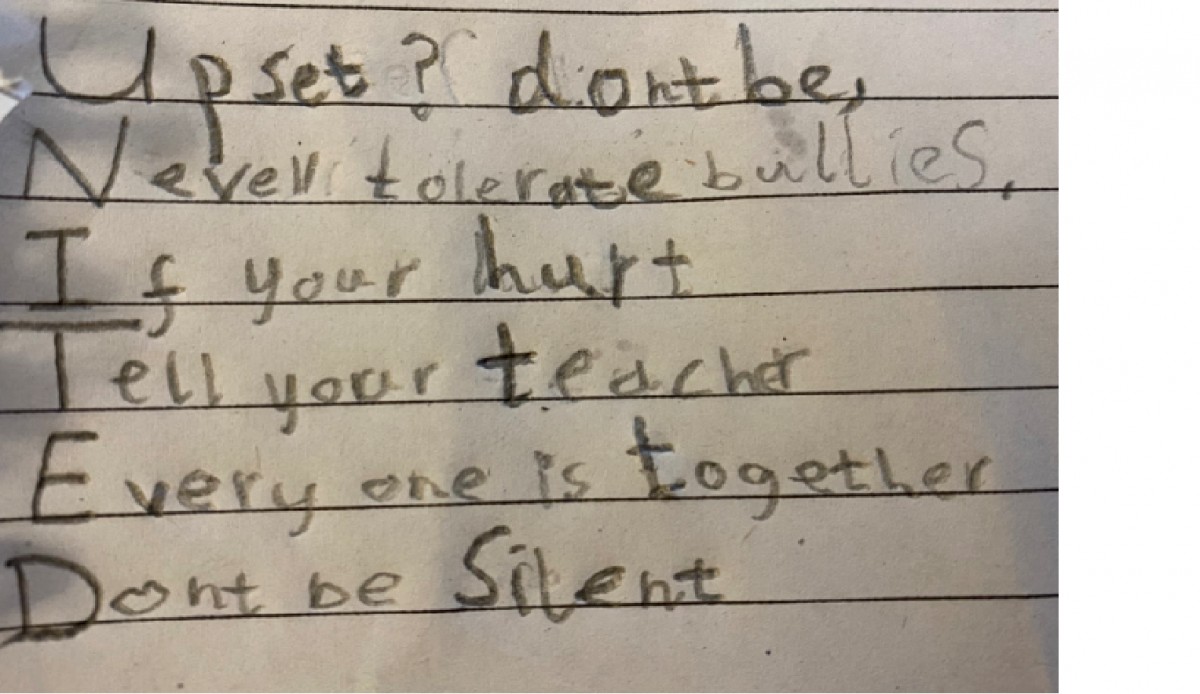 By Aliyza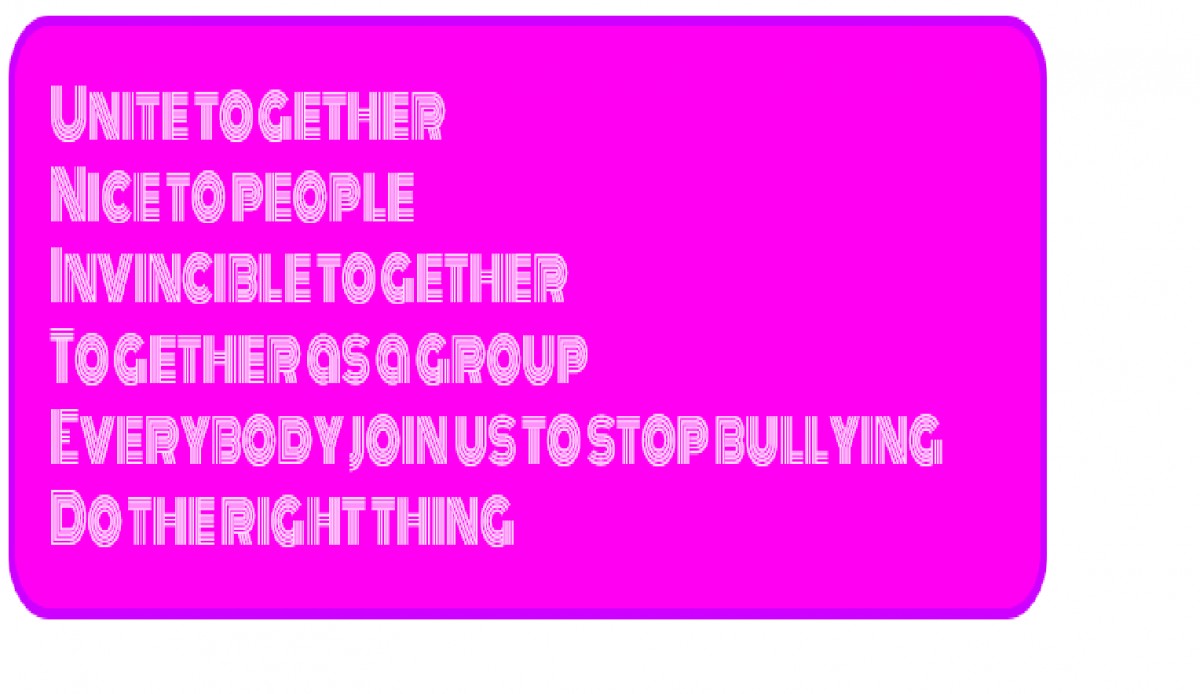 By Ayaat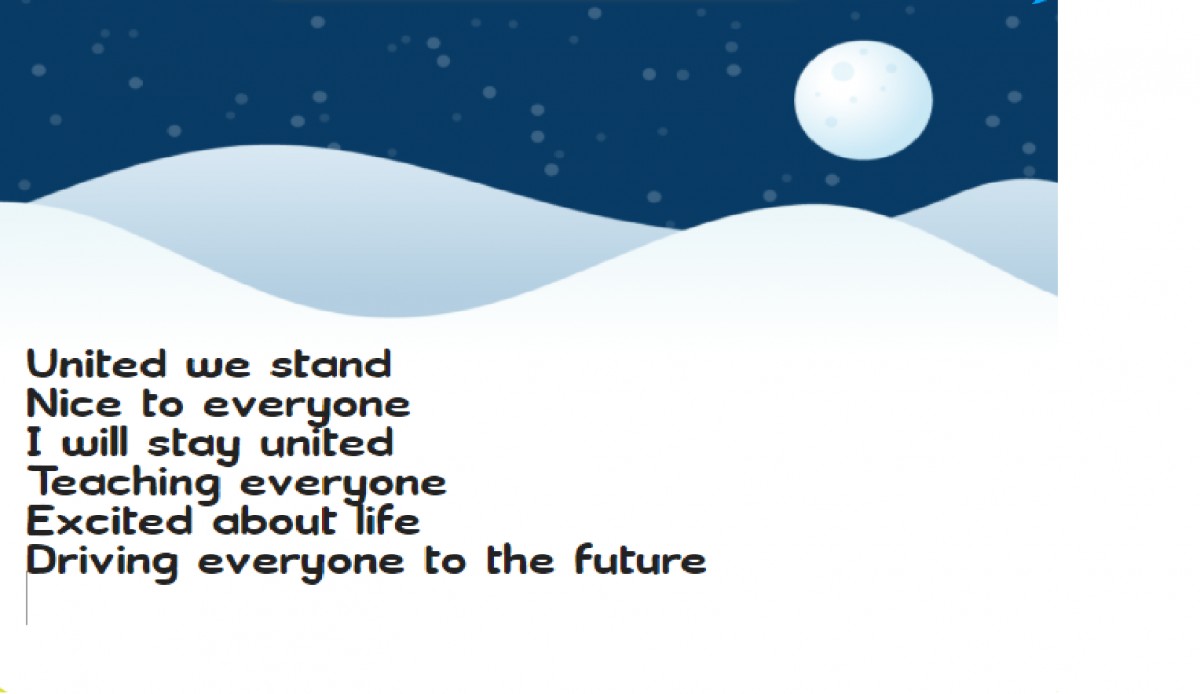 By Inaaya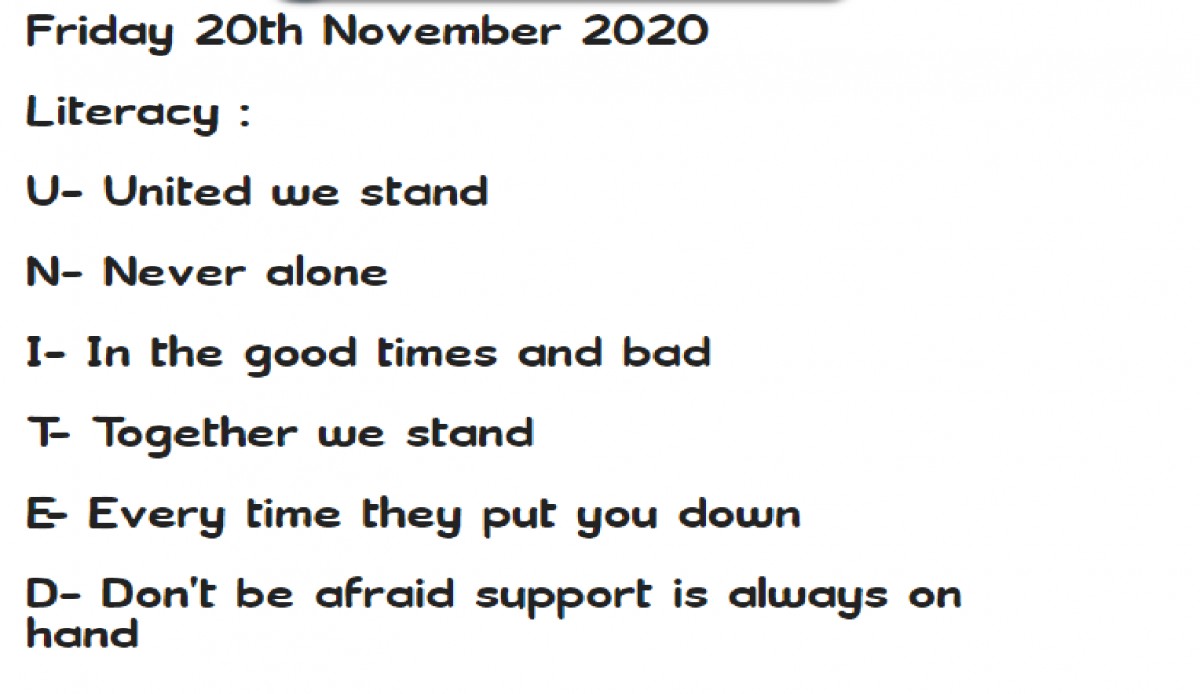 By Yusuf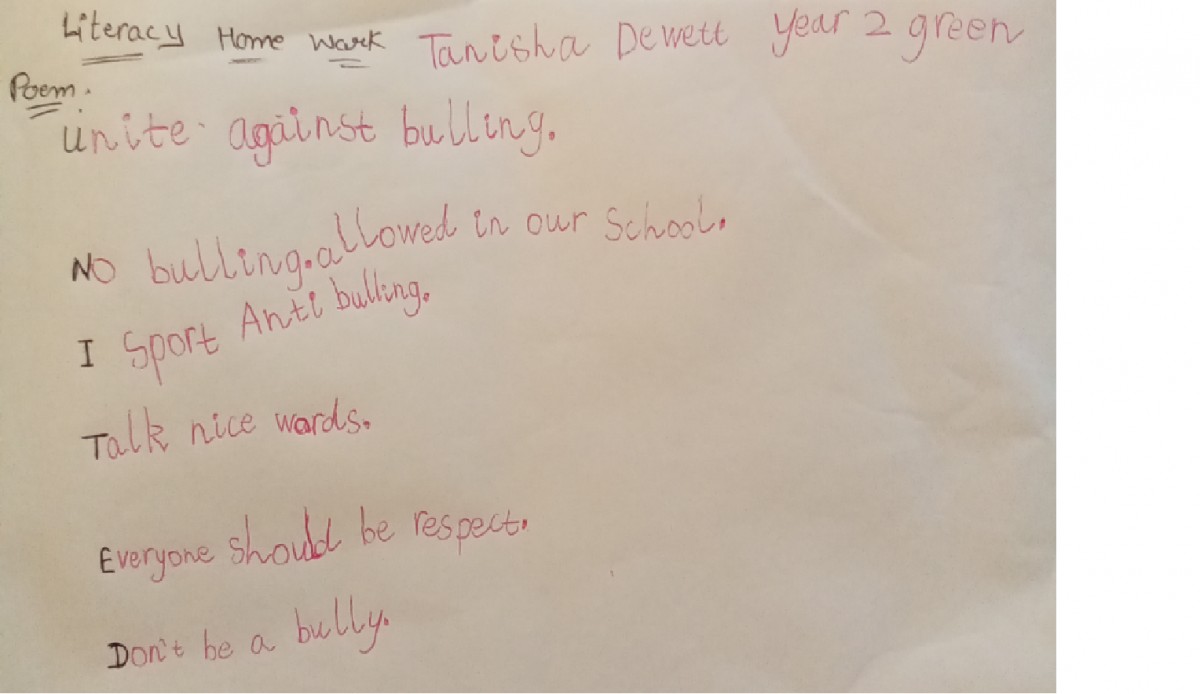 By Tanisha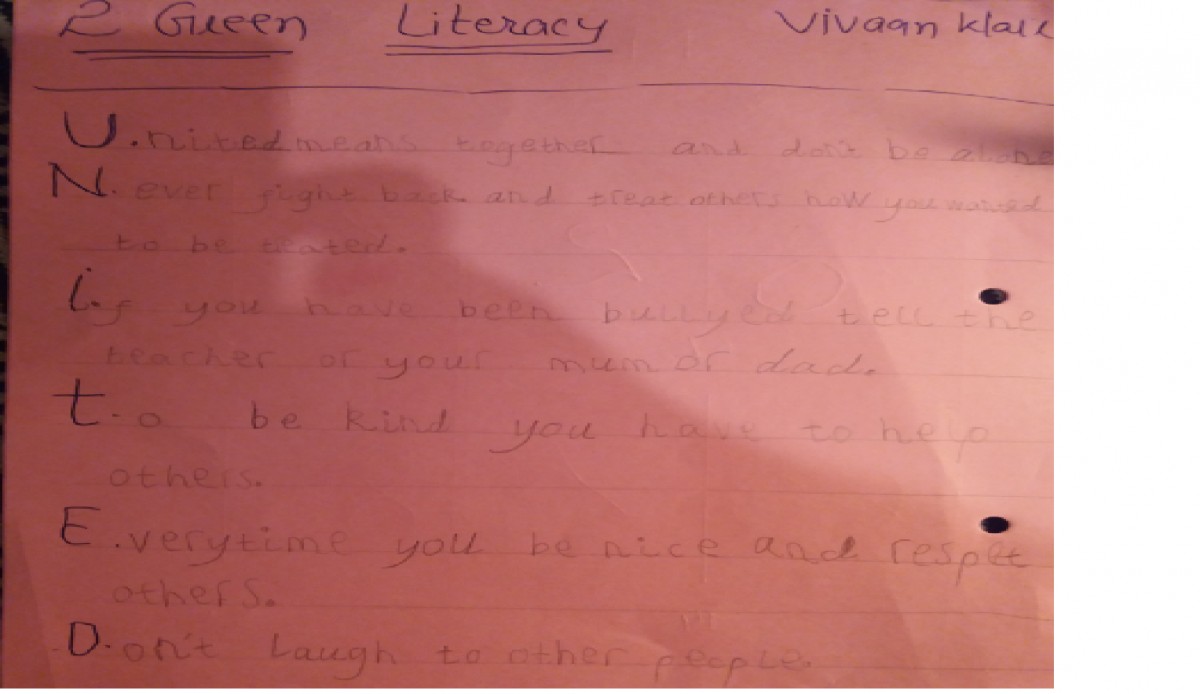 By Vivaan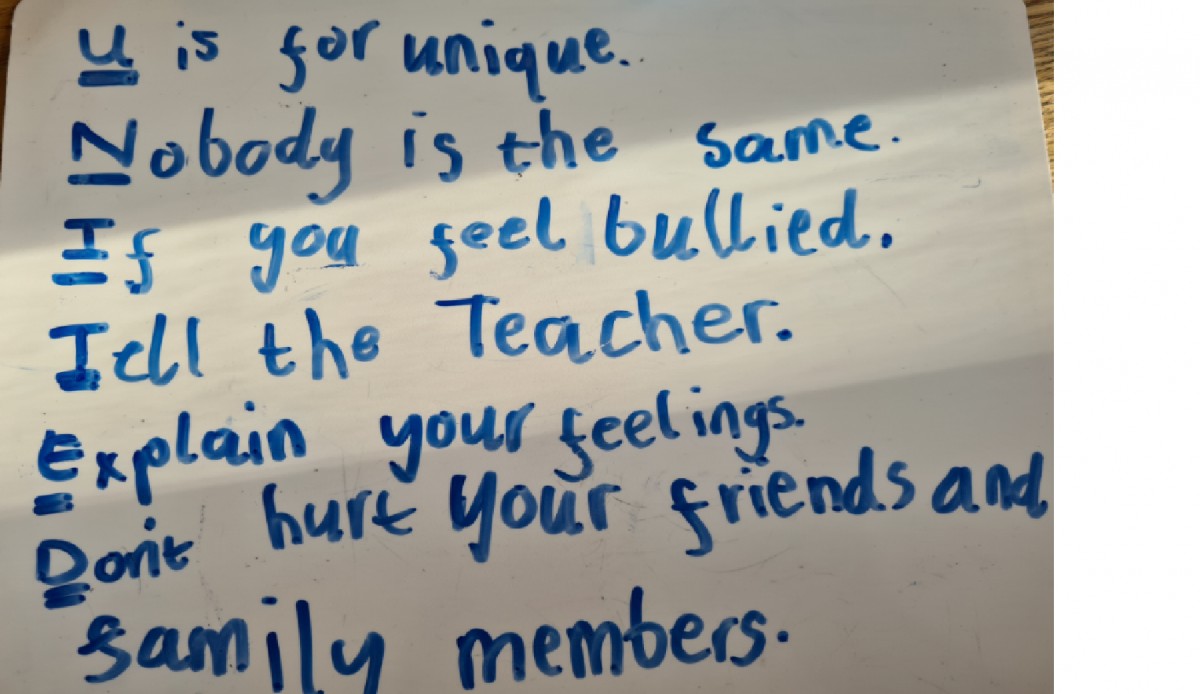 By Sehaj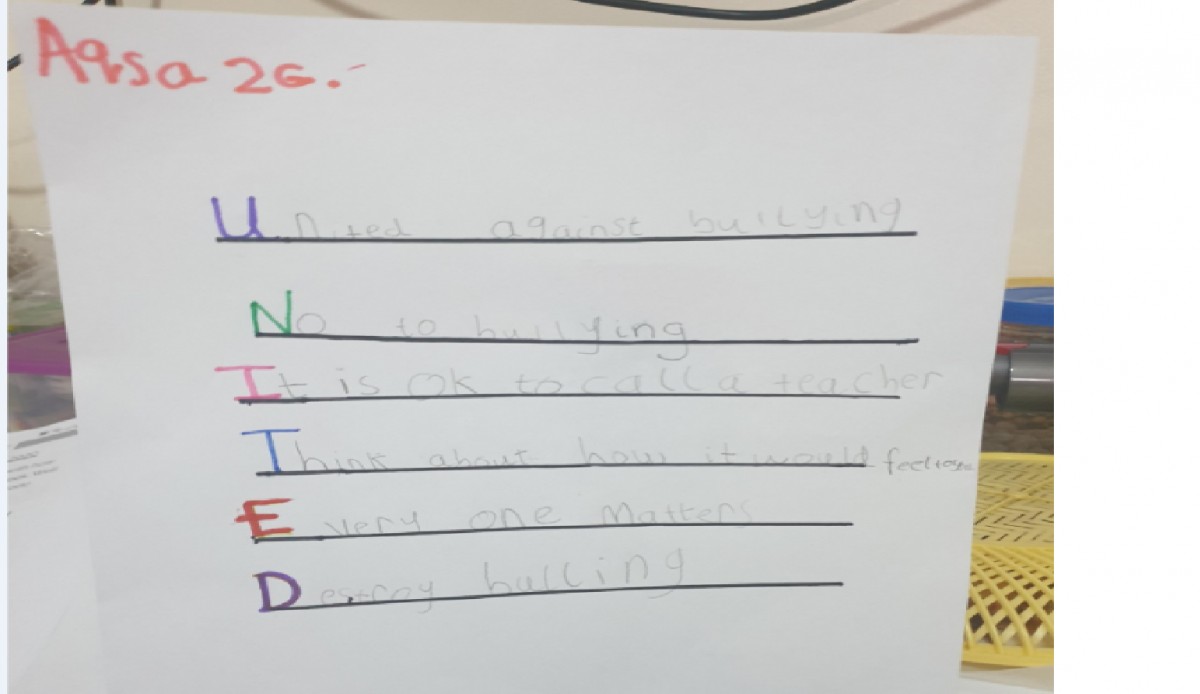 By Aqsa
We designed individual elephants after hearing the story of Elmer, who was a patchwork elephant and placed them onto crowns. This was to celebrate how unique we all are.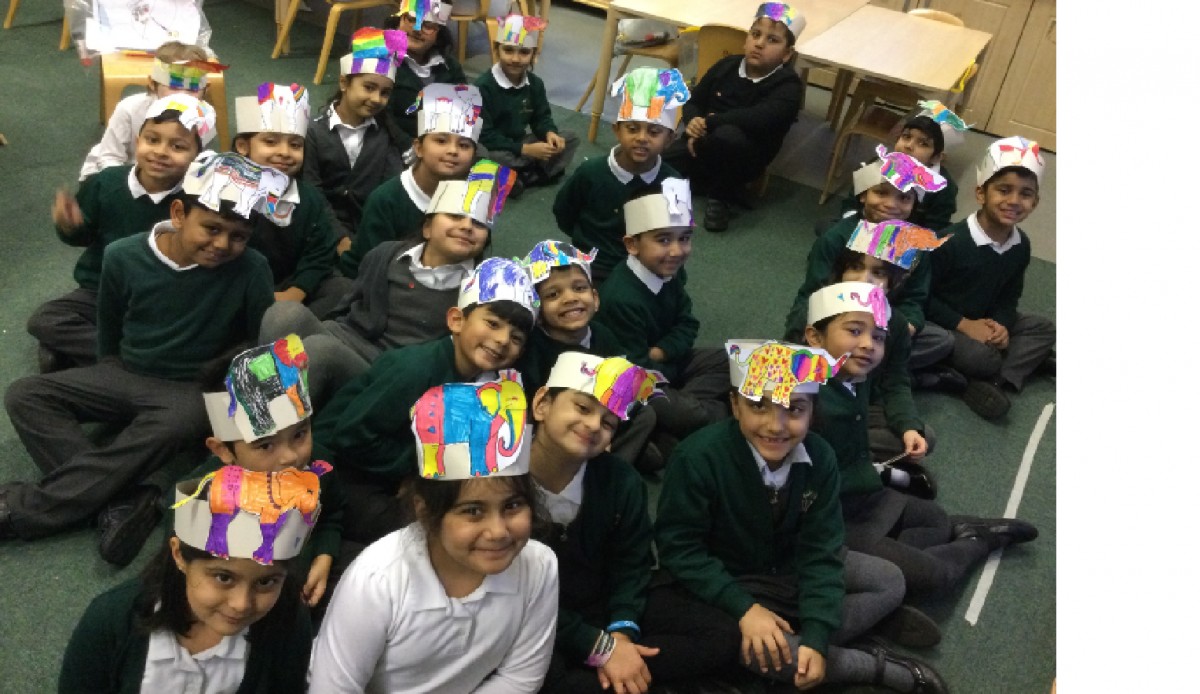 Diwali
To carry on with Diwali celebrations on Monday 16th November 2020 Year 2 were lucky enough to take part in a Diwali Dance Workshop. We had so much fun!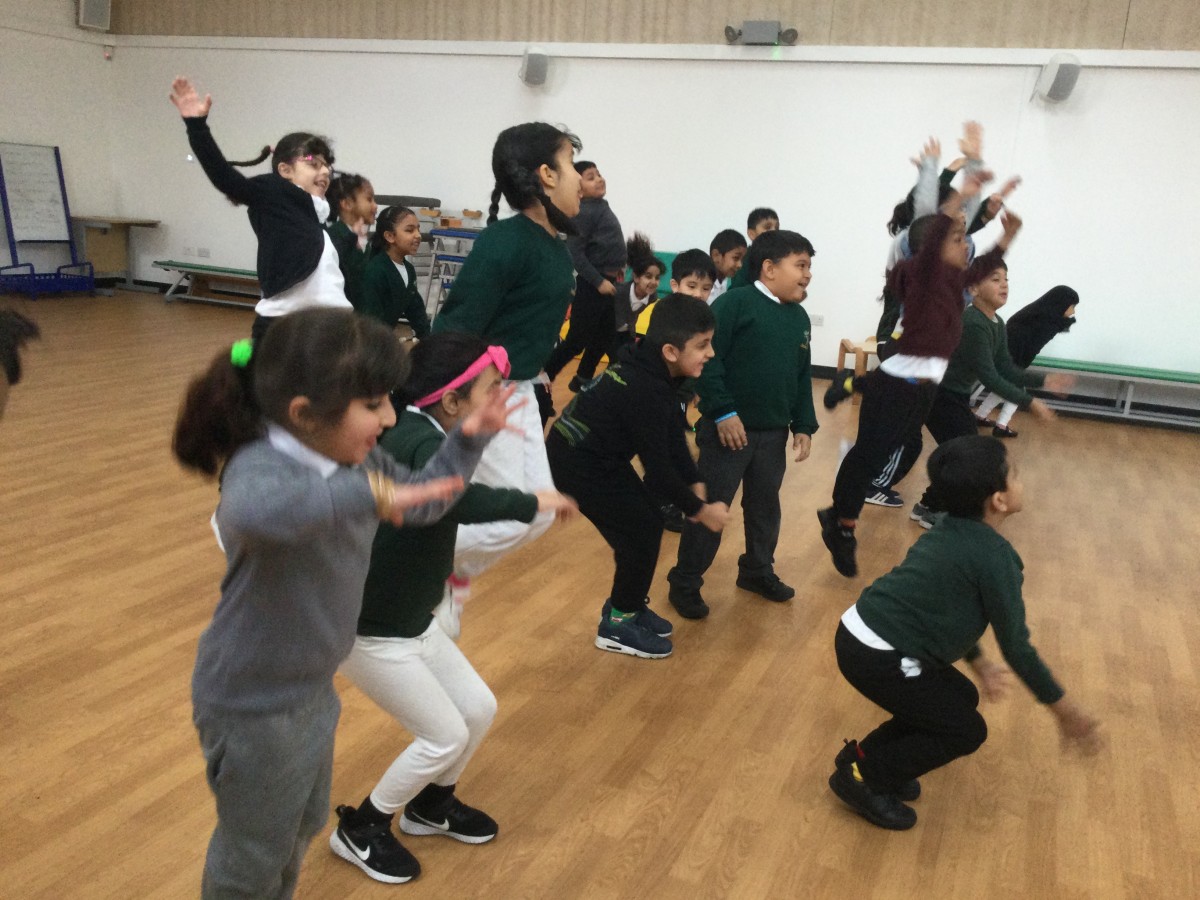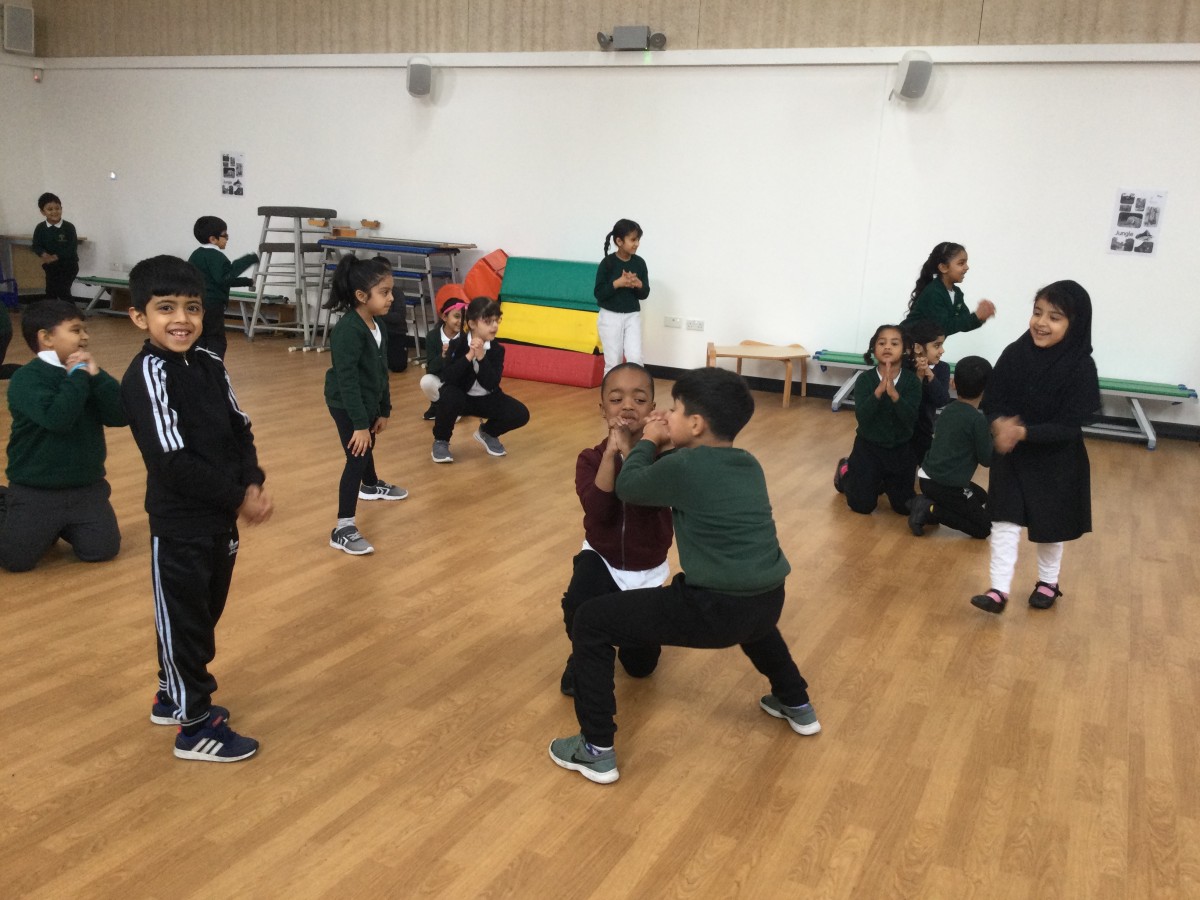 We are so pleased to receive photos of families celebrating Diwali! We hope everyone who celebrated had a fantastic time.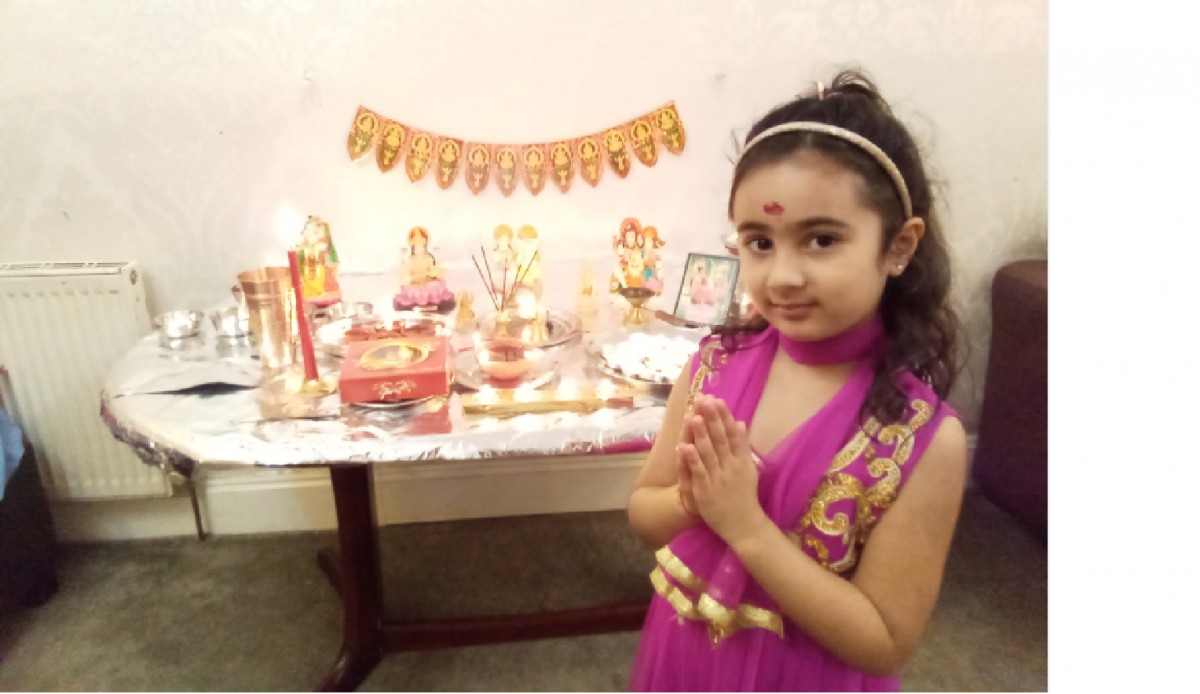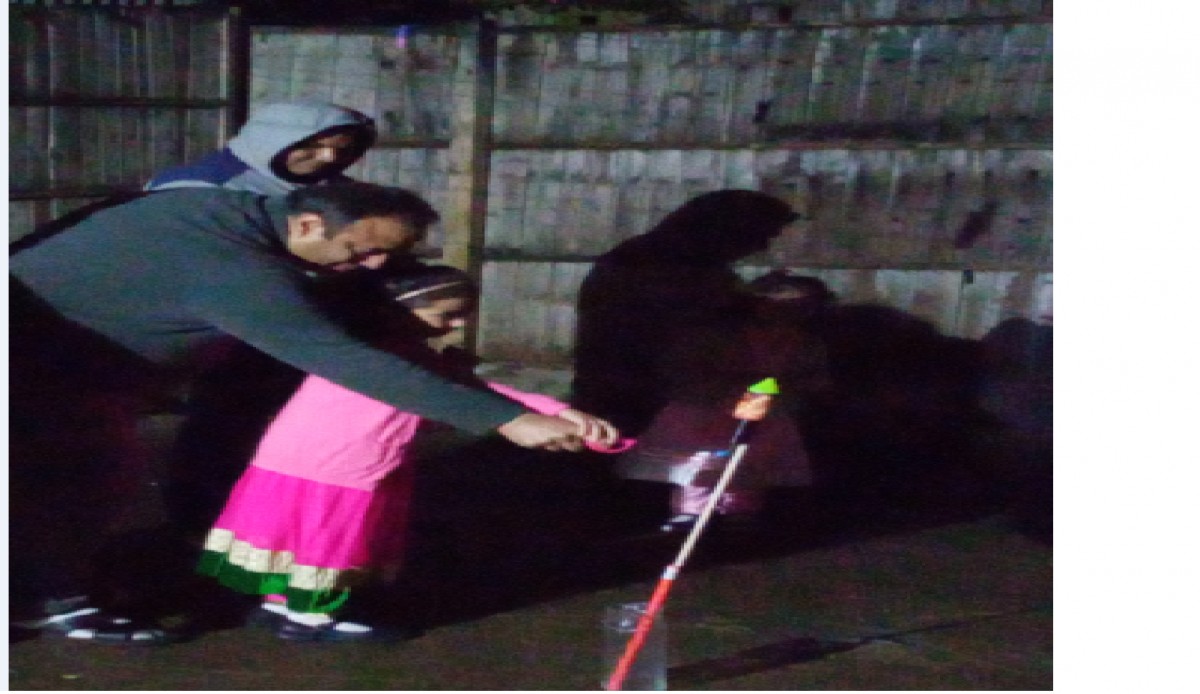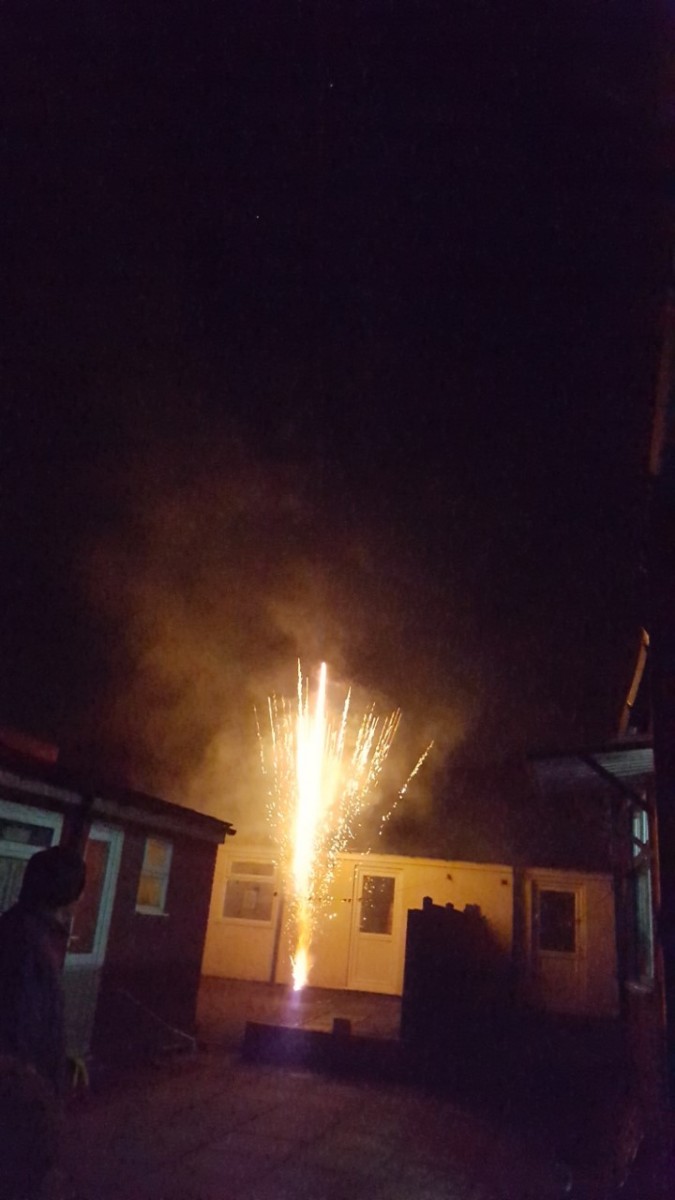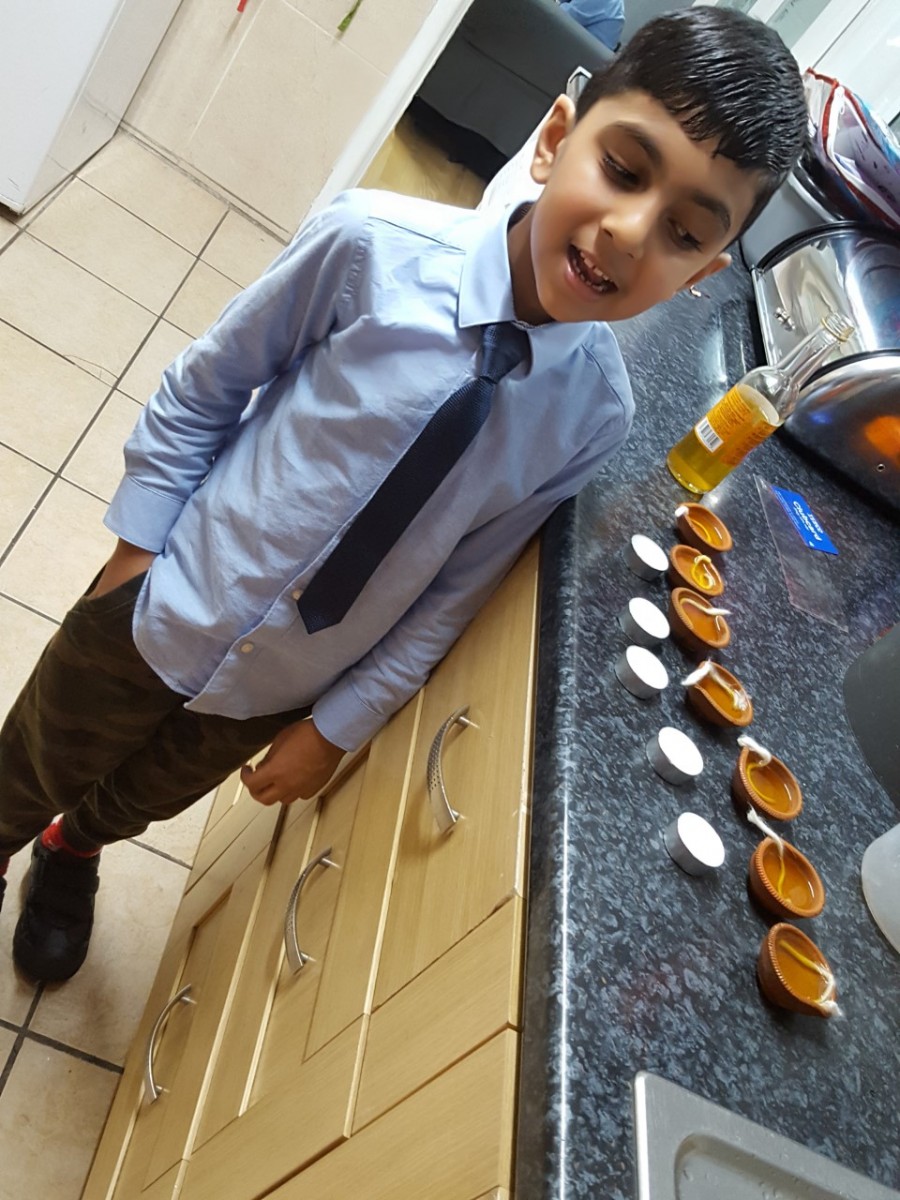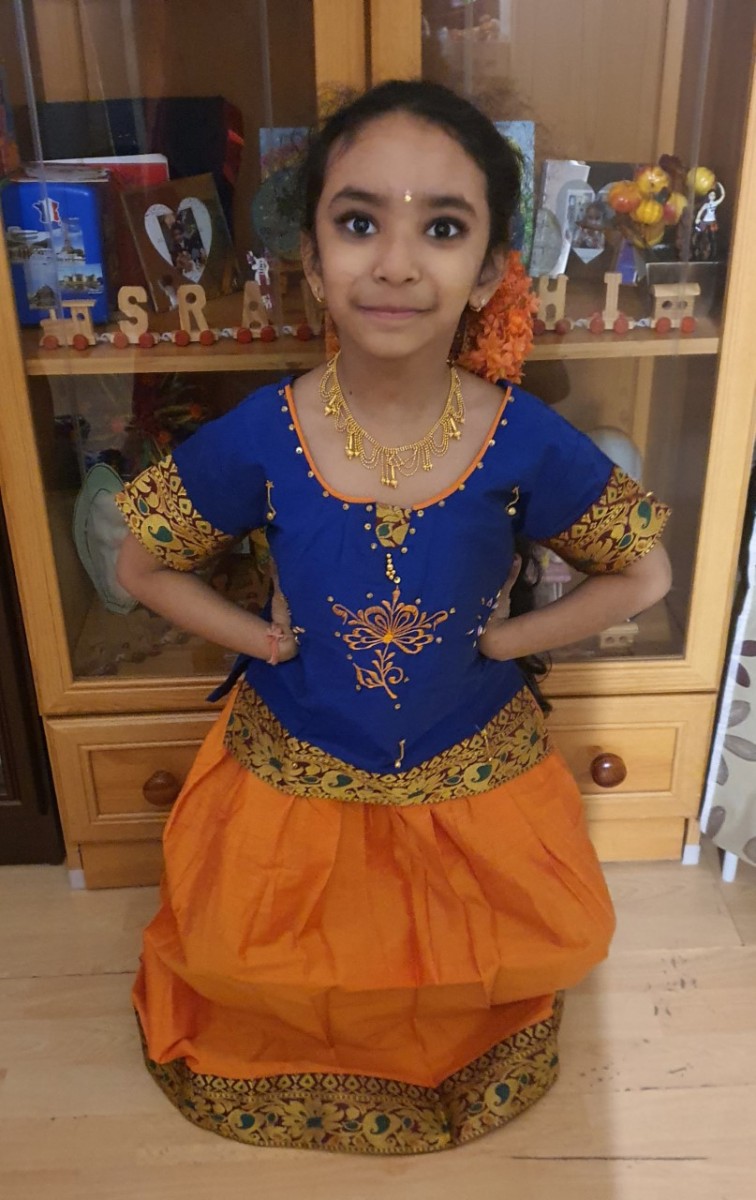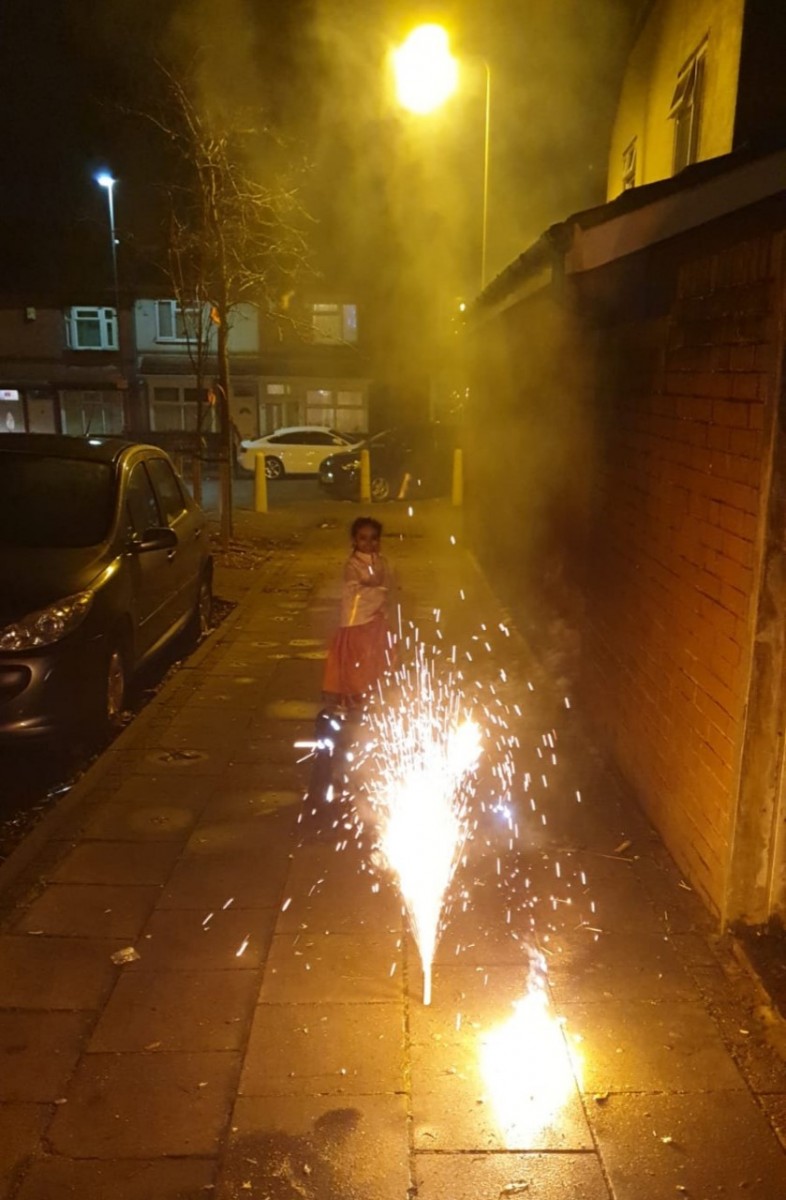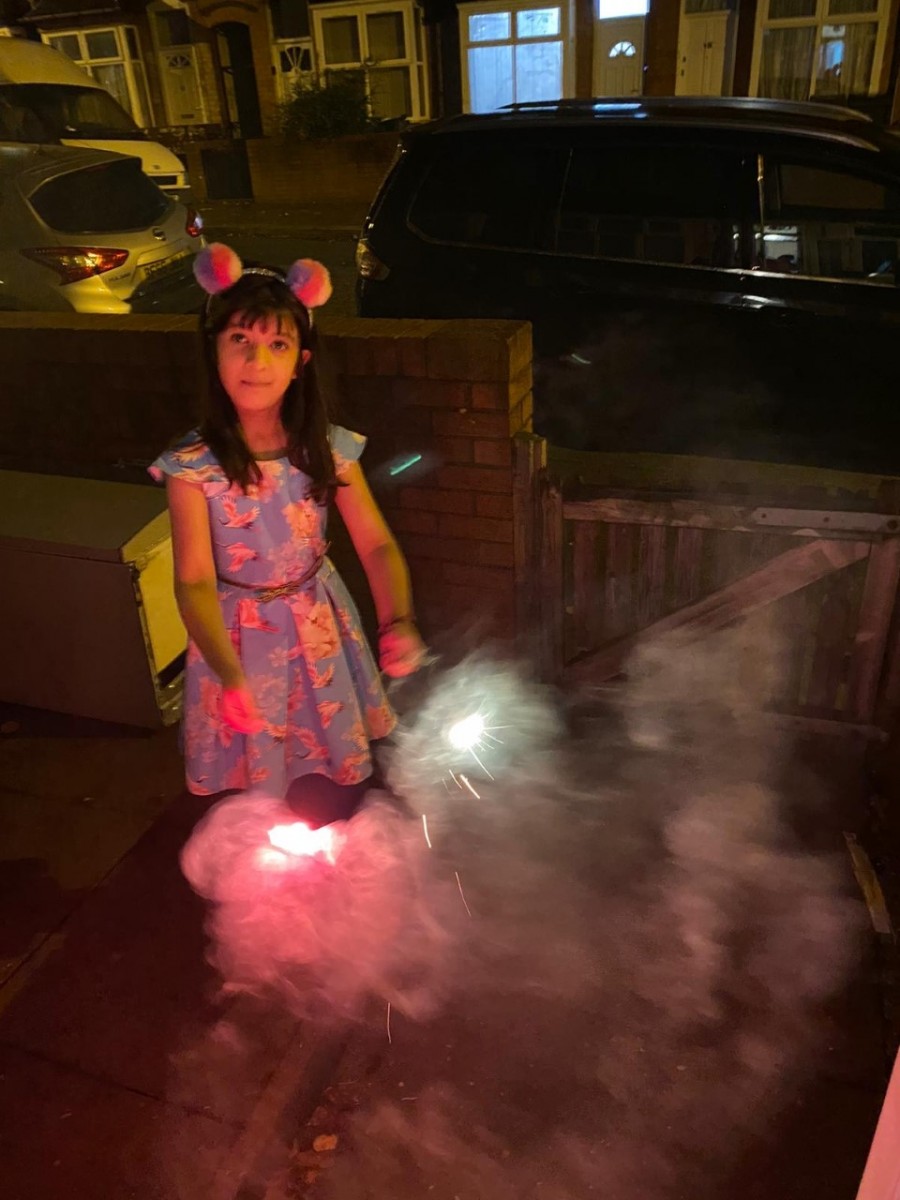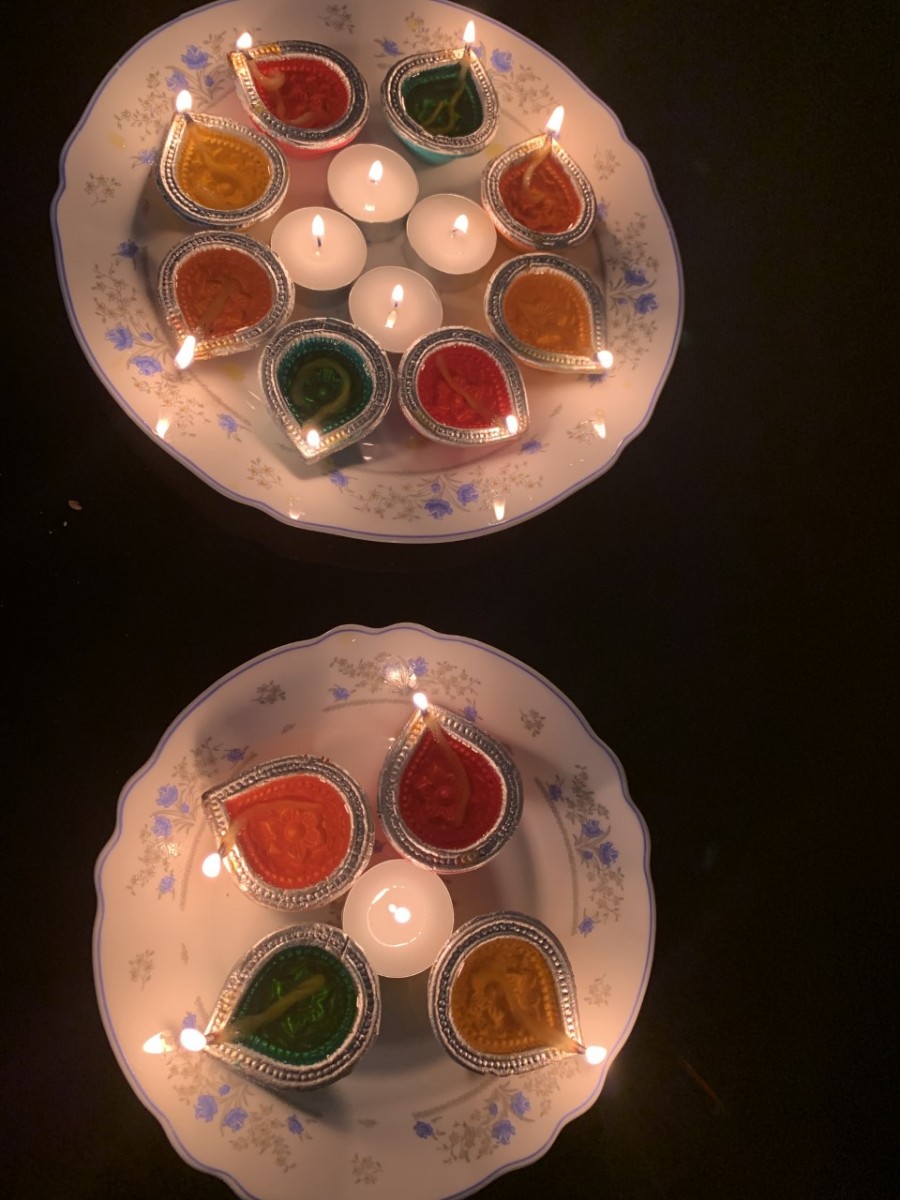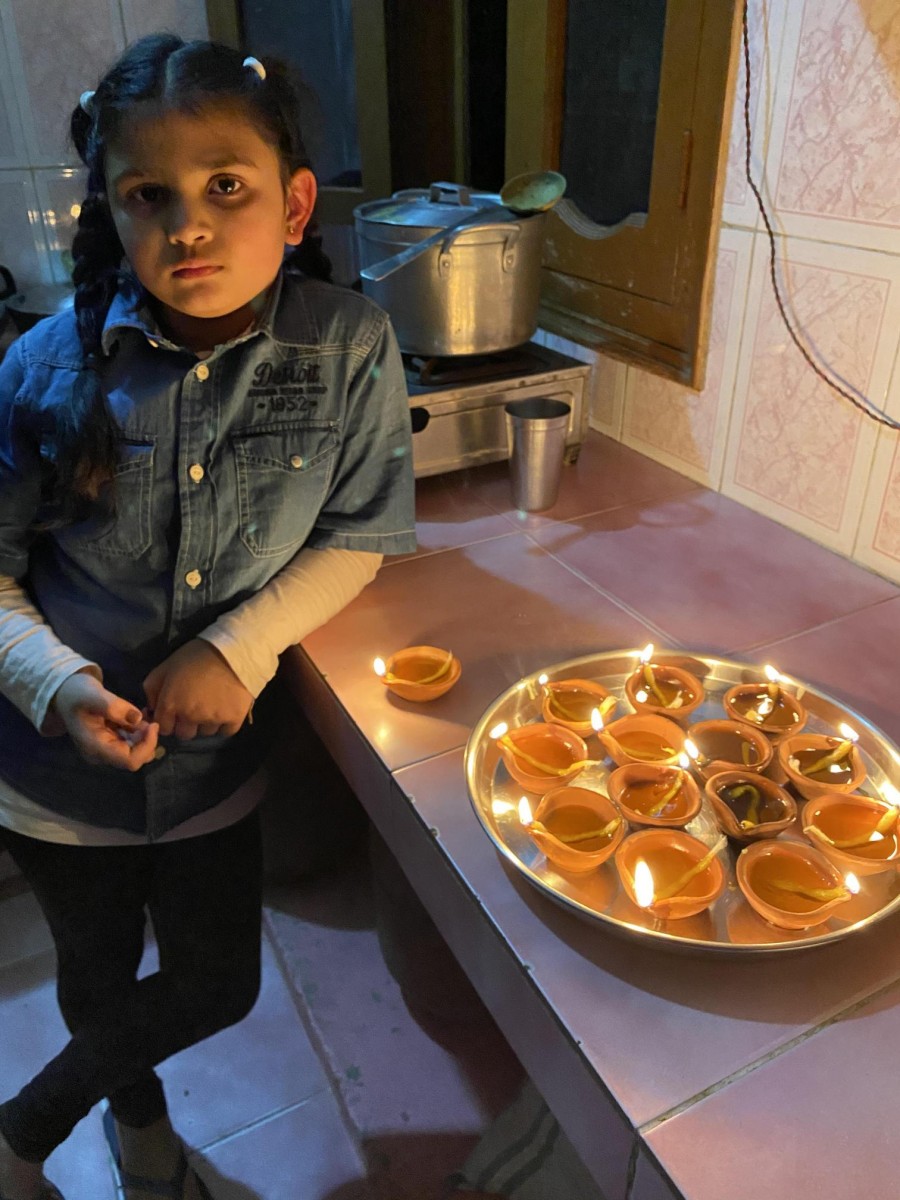 Here Tanisha is talking about how she celebrated with her family.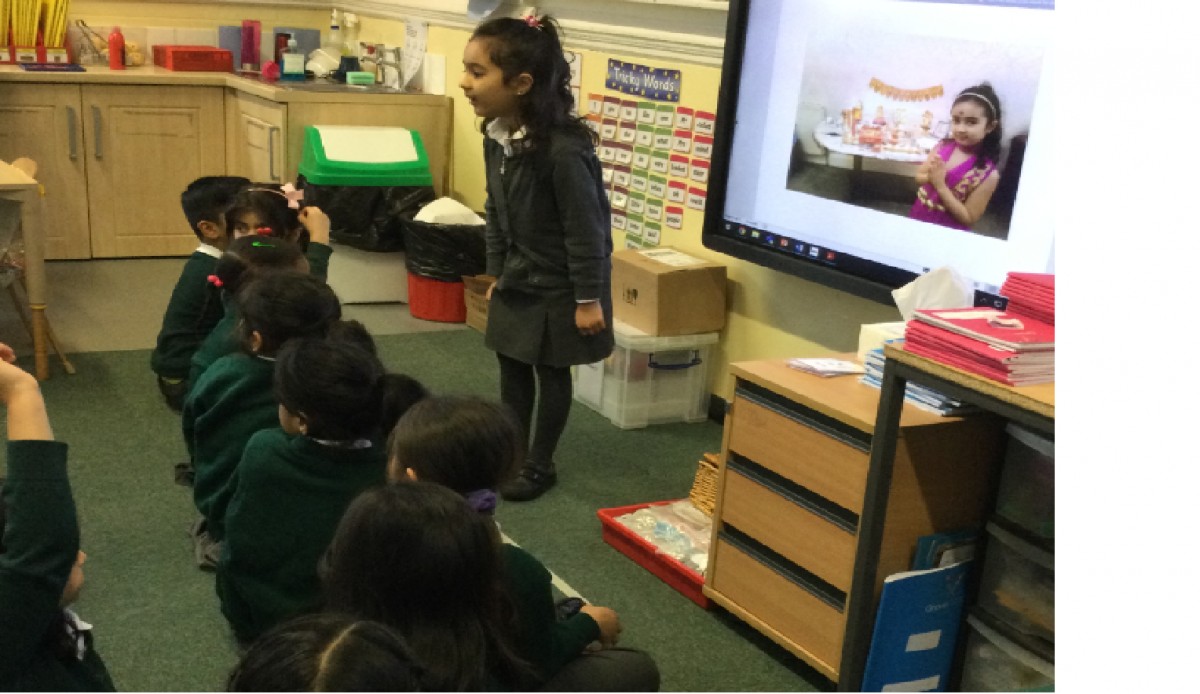 Children In Need
On Friday 13th November 2020 Grove School wore non-uniform to support Children In Need. The children enjoyed taking part in Joe Wicks' 24 hour PE activities as part of their day raising awareness of children who are in need of our help.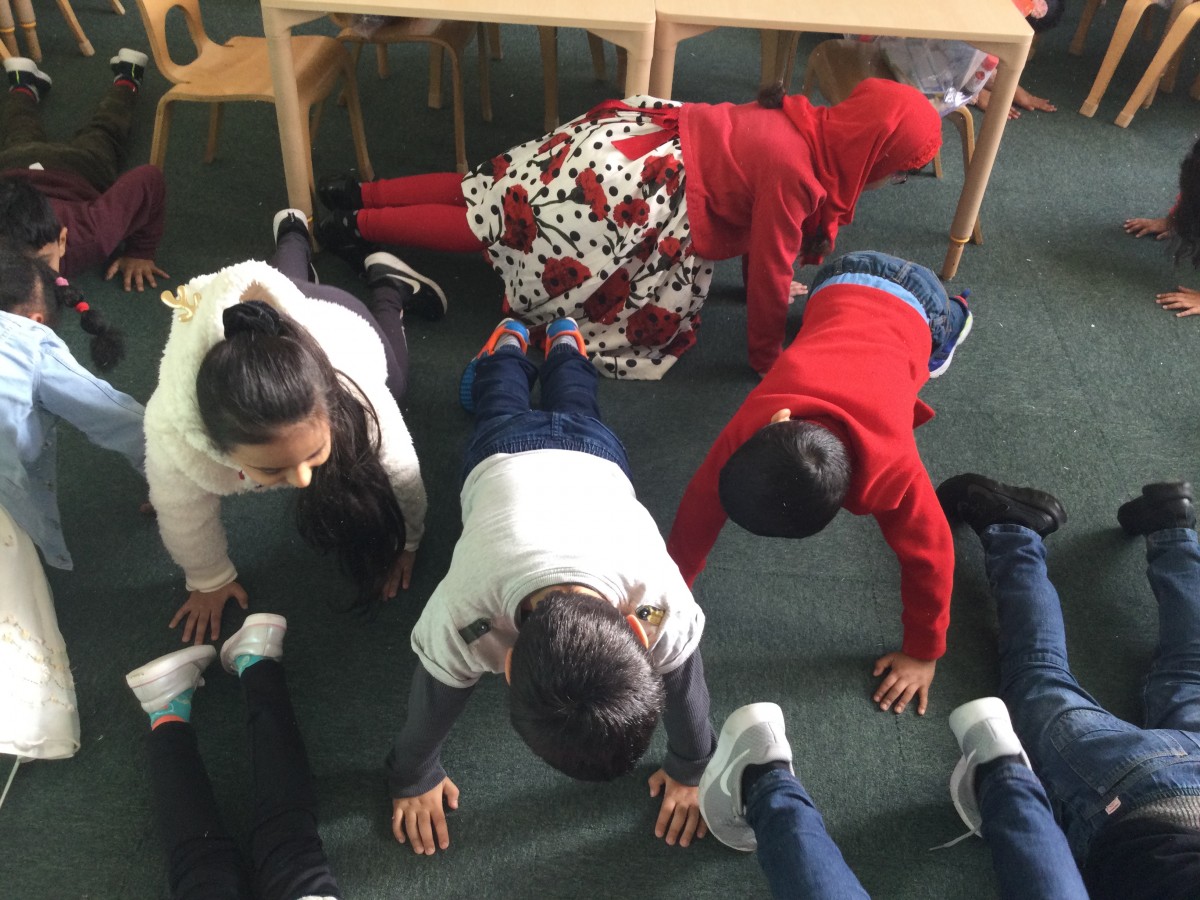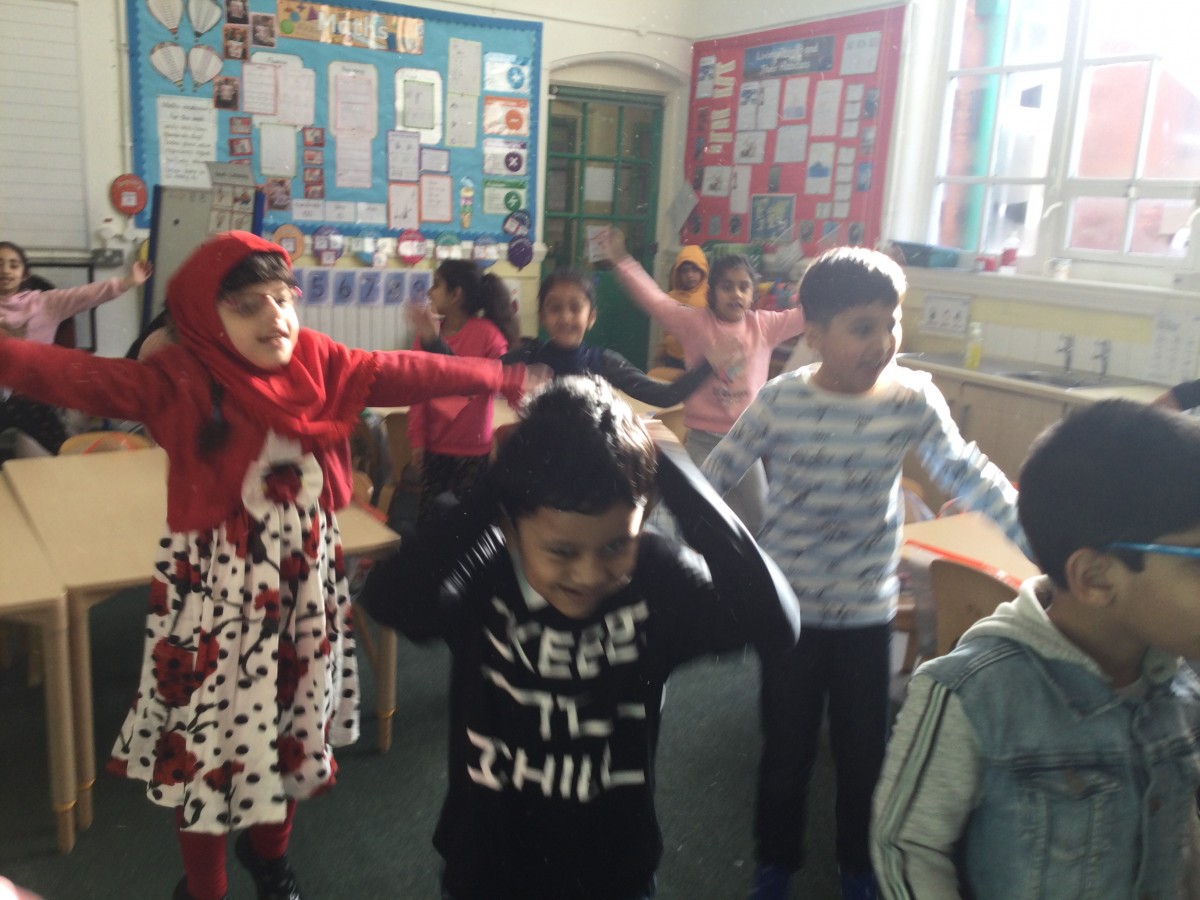 Music
This half term the children are learning all about percussion instruments. Today we used our body as a percussion instrument in music. We stomped, patted, clapped and clicked!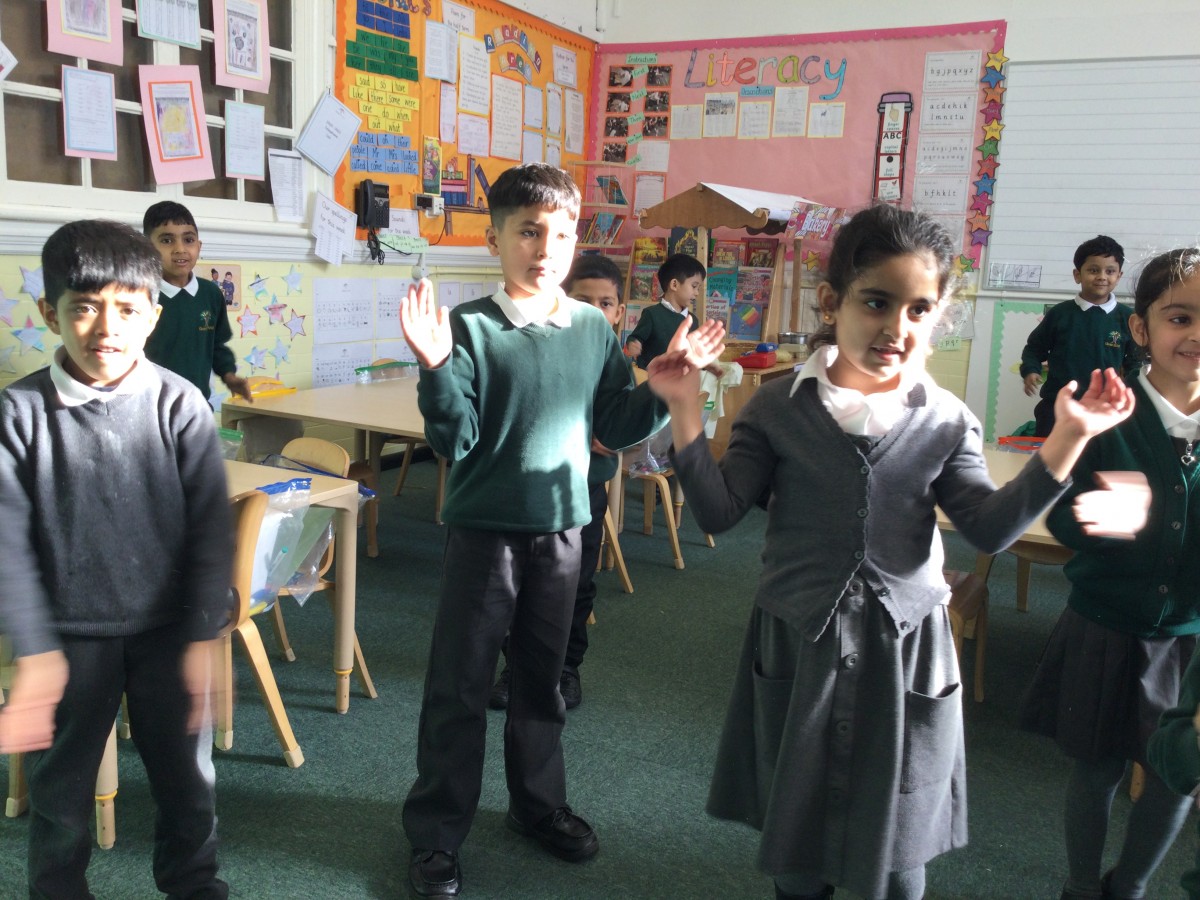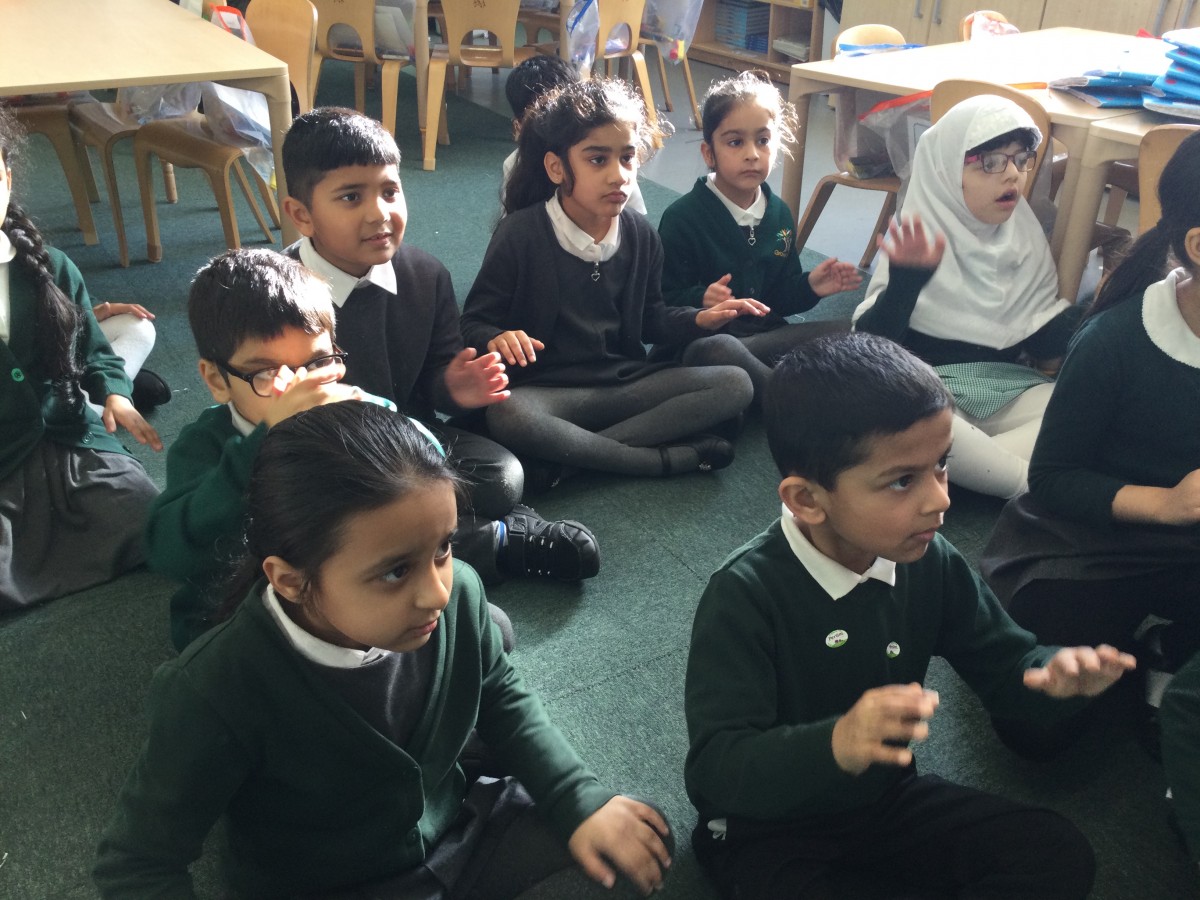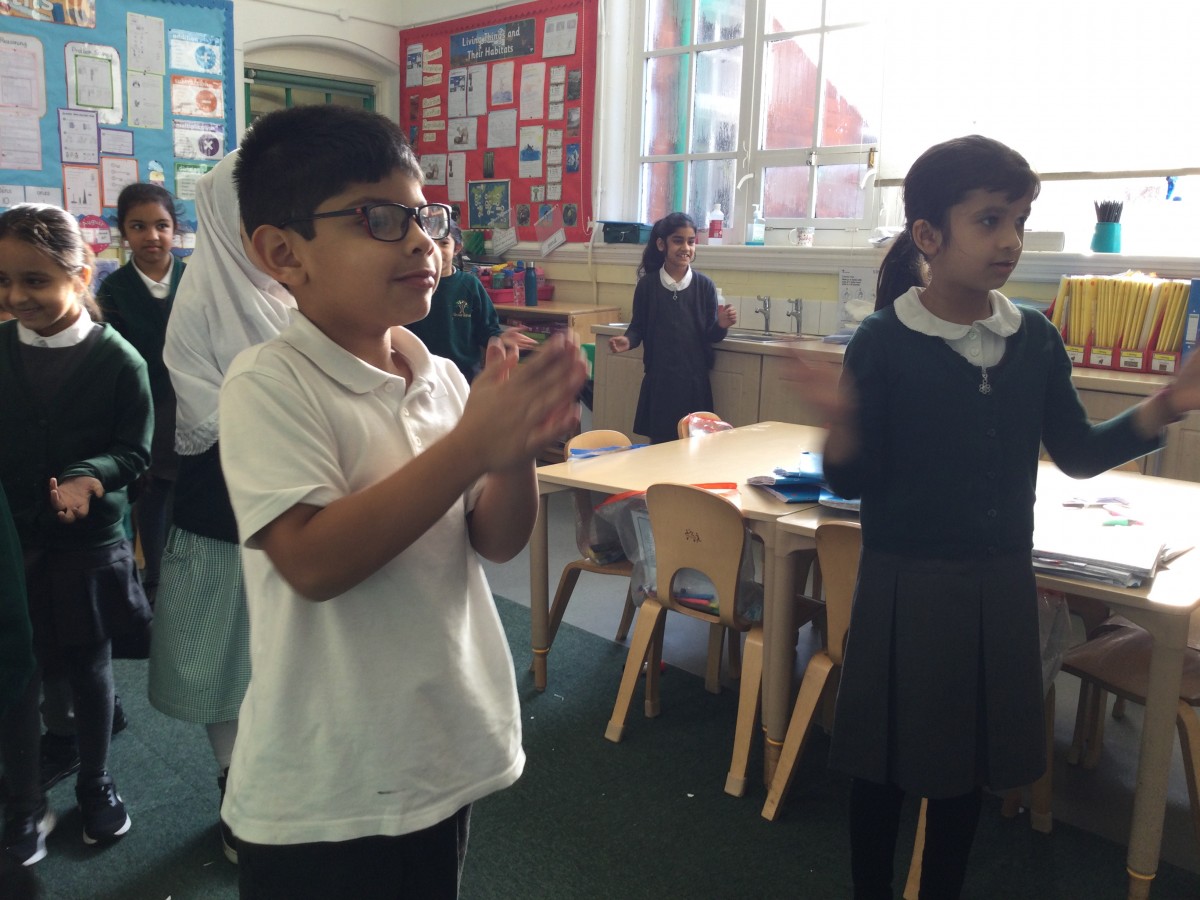 Science
In Science this half term Year 2 are exploring Everyday Materials and their Properties. The children discussed which materials were Man-Made or Natural.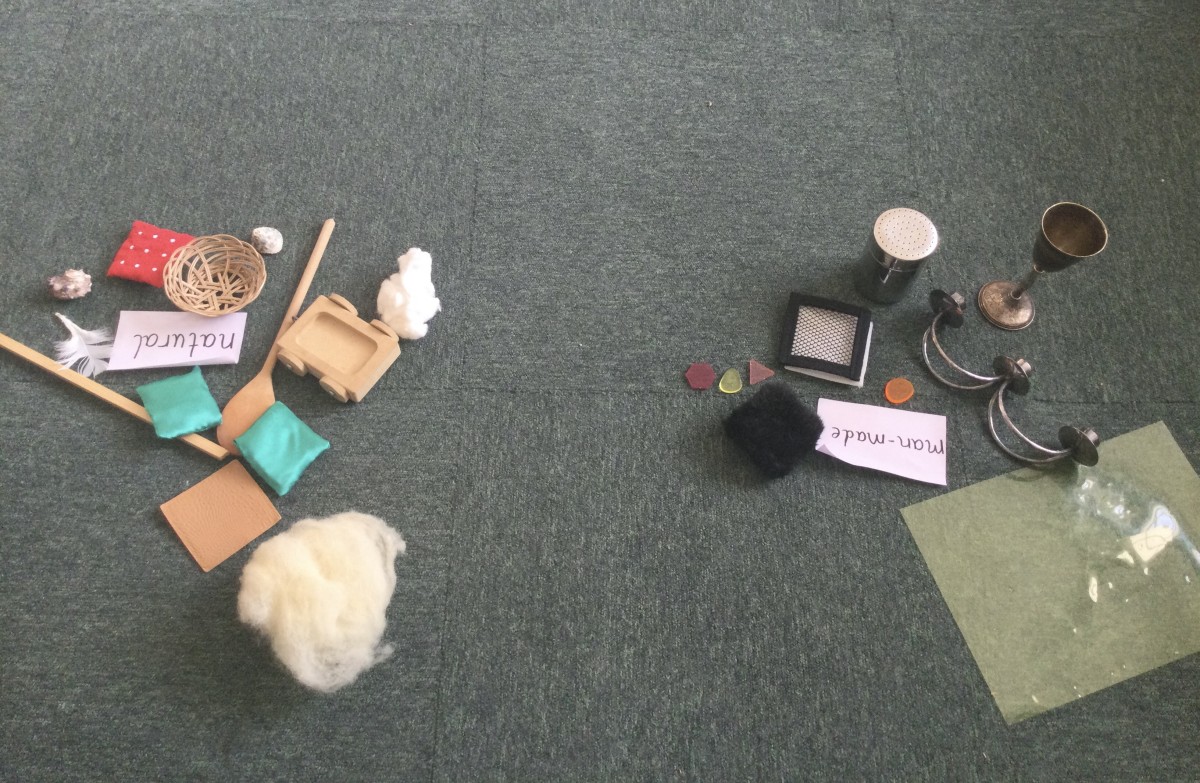 We tested different items to see if we could sqaush them, twist them, bend them and stretch them.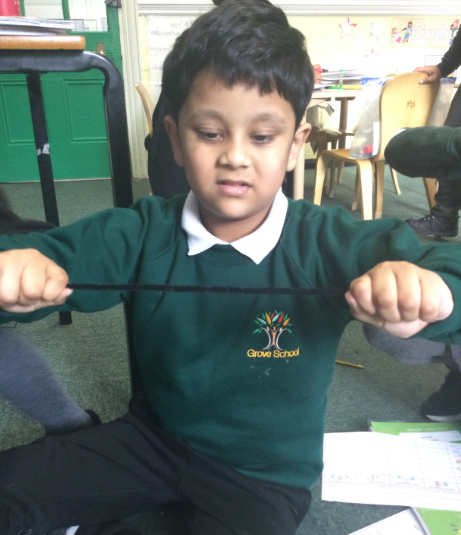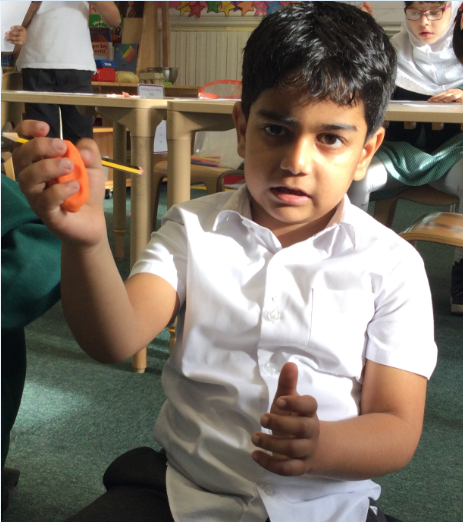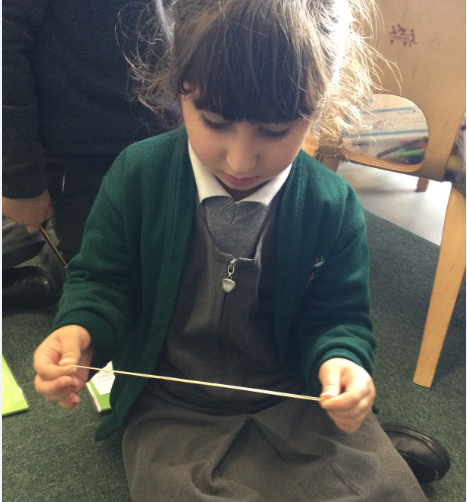 Maths
This half term Year 2 are working on their Place Value fluency. The children have explored different ways of partitioning numbers.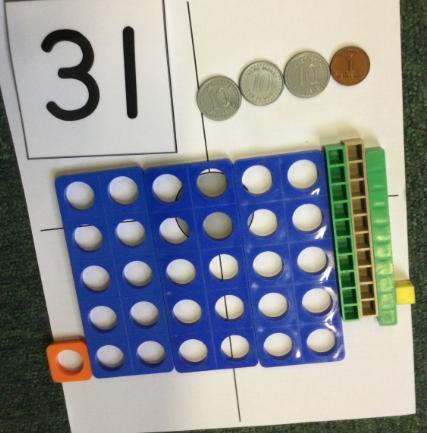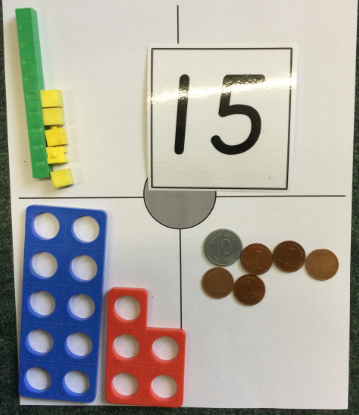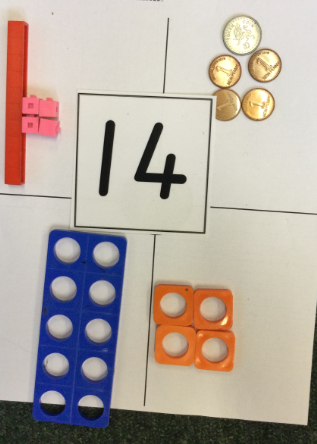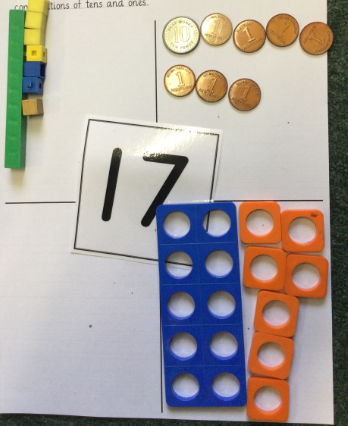 Holiday Project
Year 2 have had a busy half herm completing lots of research around their History topic this half term, The Great Fire of London. Here are some acrostic poems Year 2 wrote and other information they found out.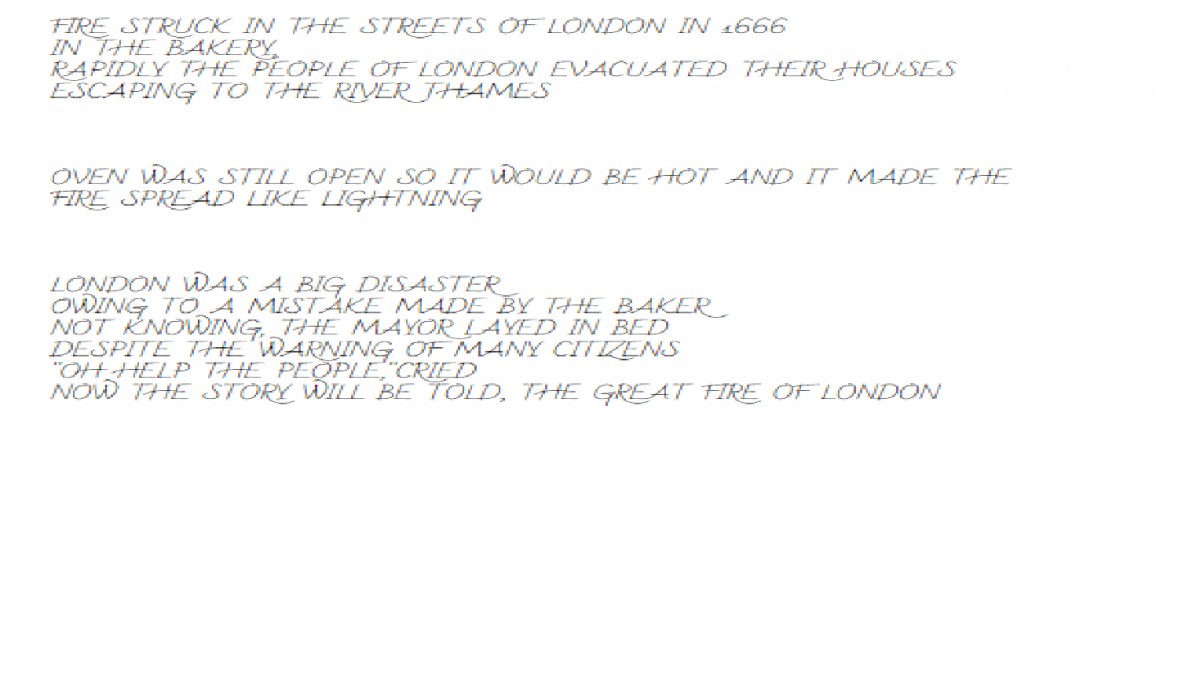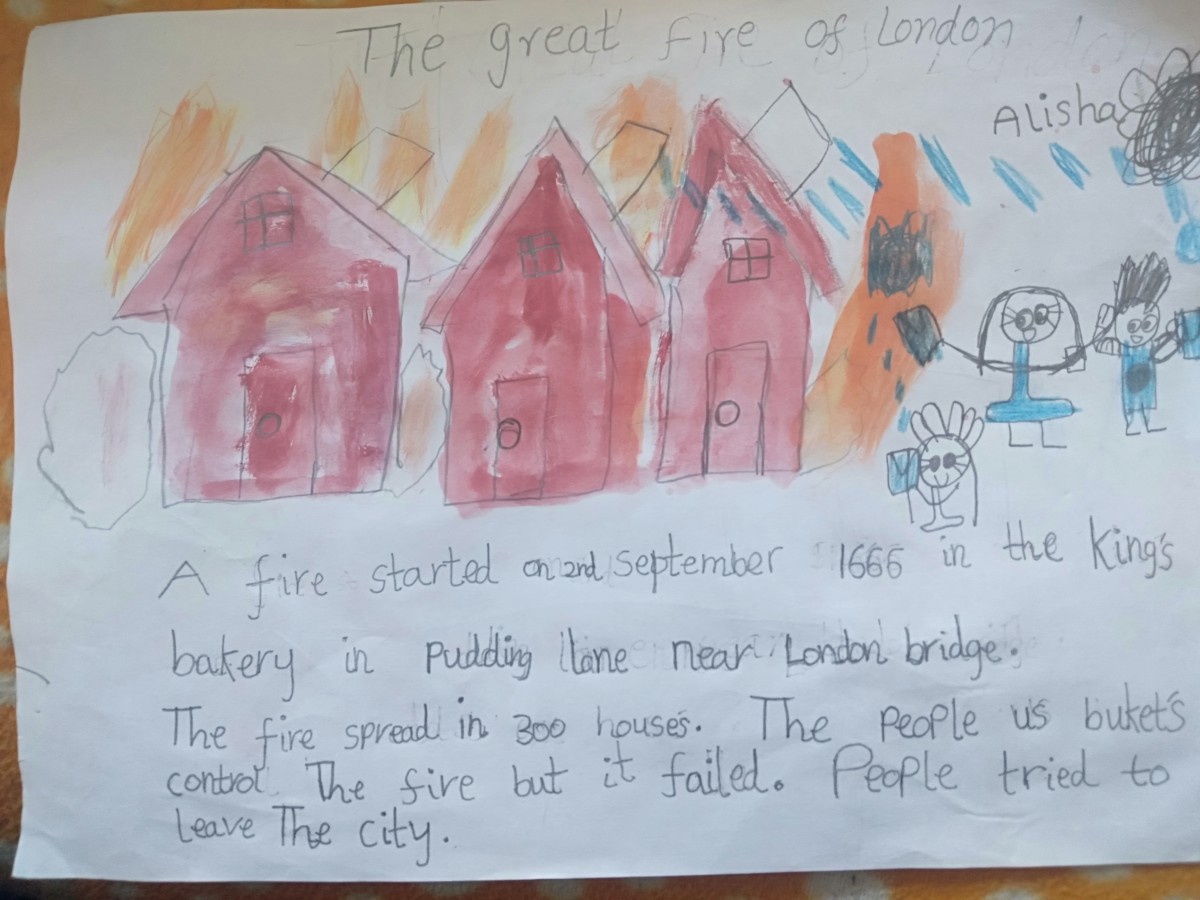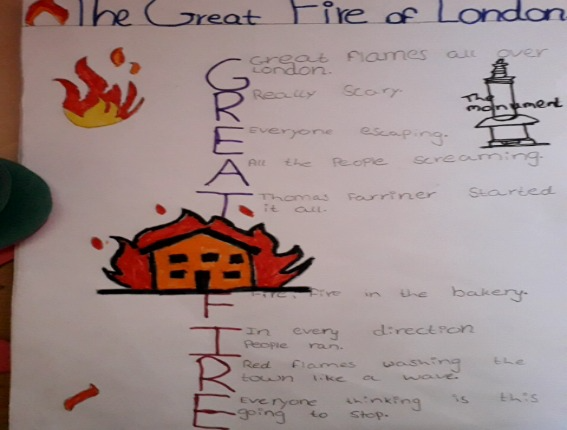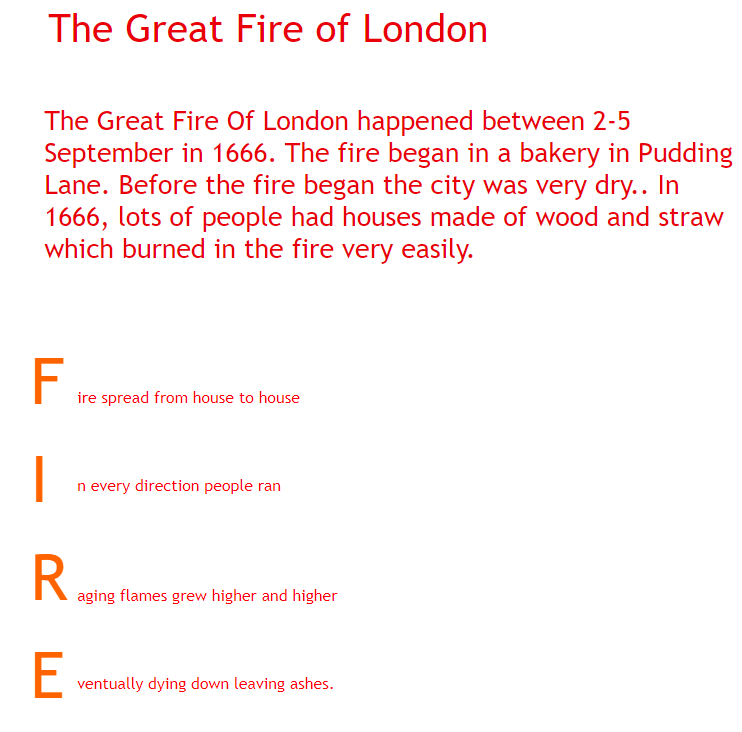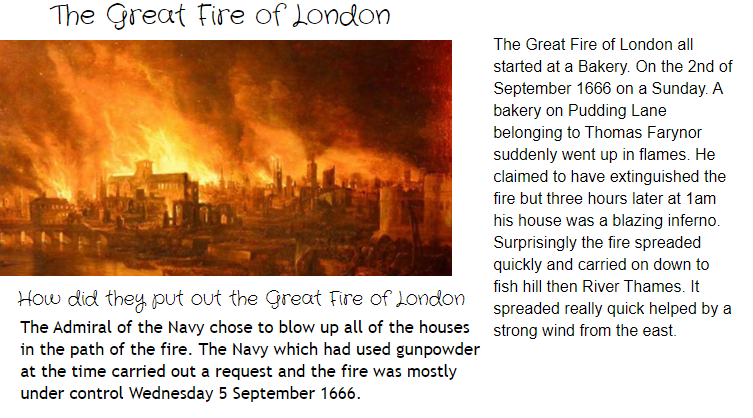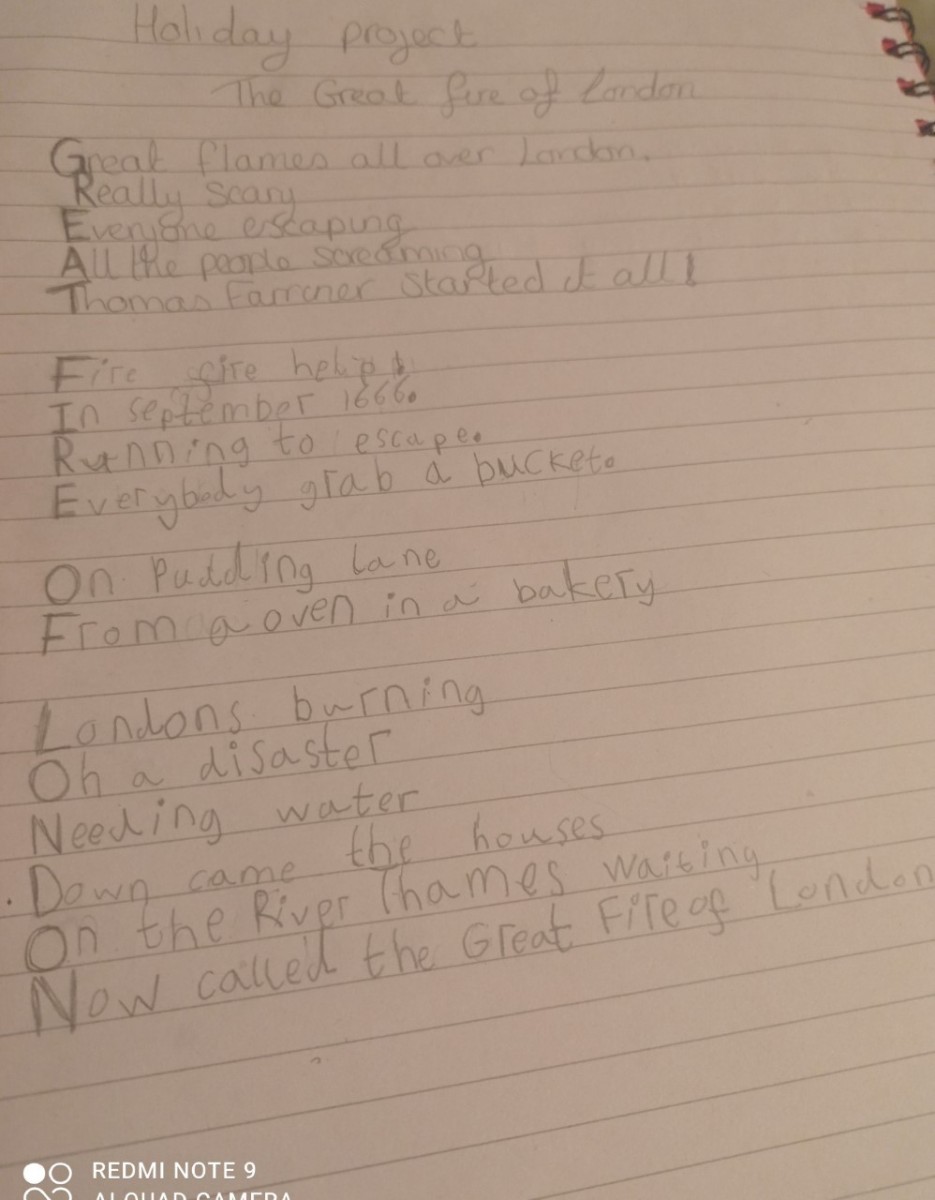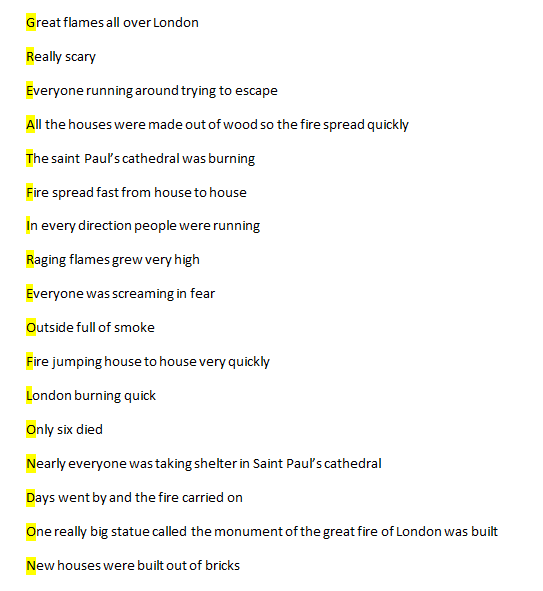 Autumn 1
Maths
Year 2 explored the properties of 2D shapes by making them using craft straws. Here are some of the shapes we made. Can you name them?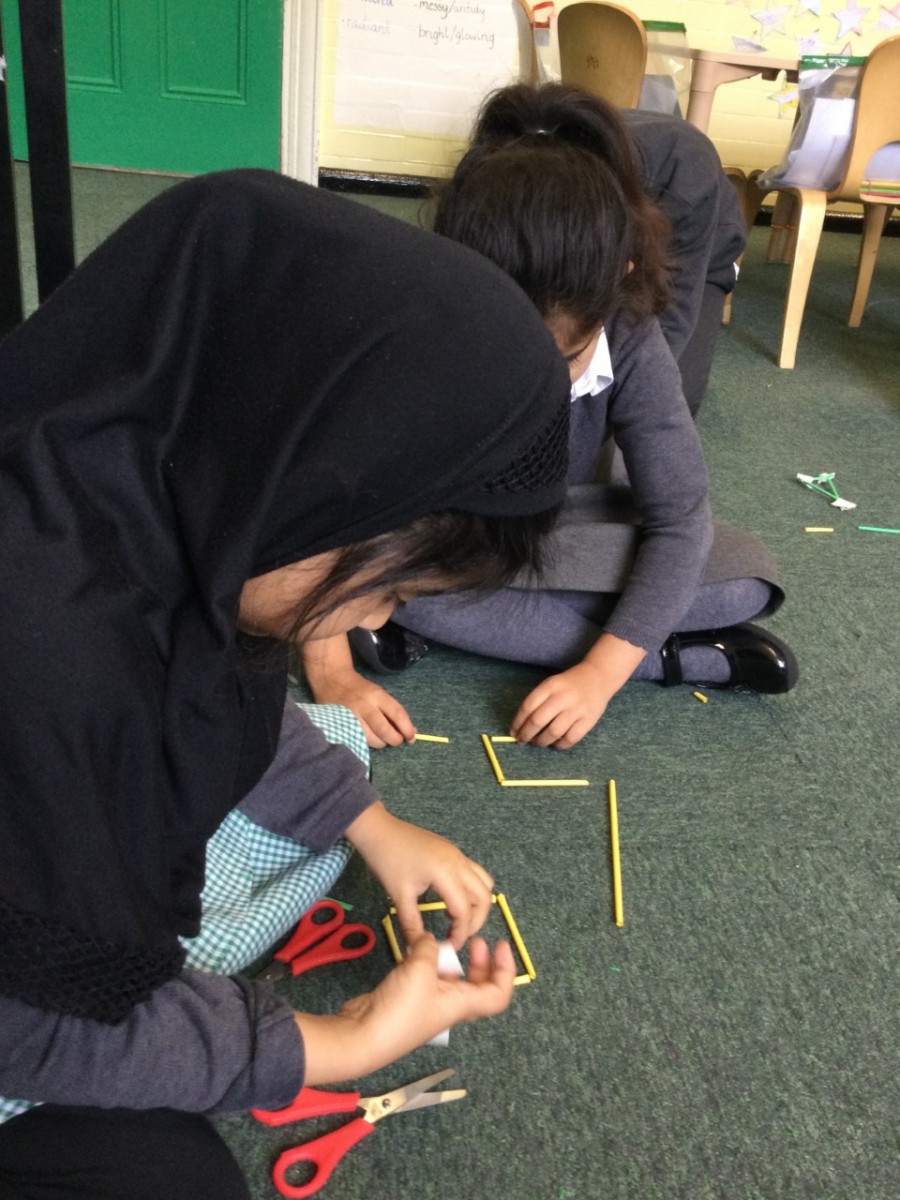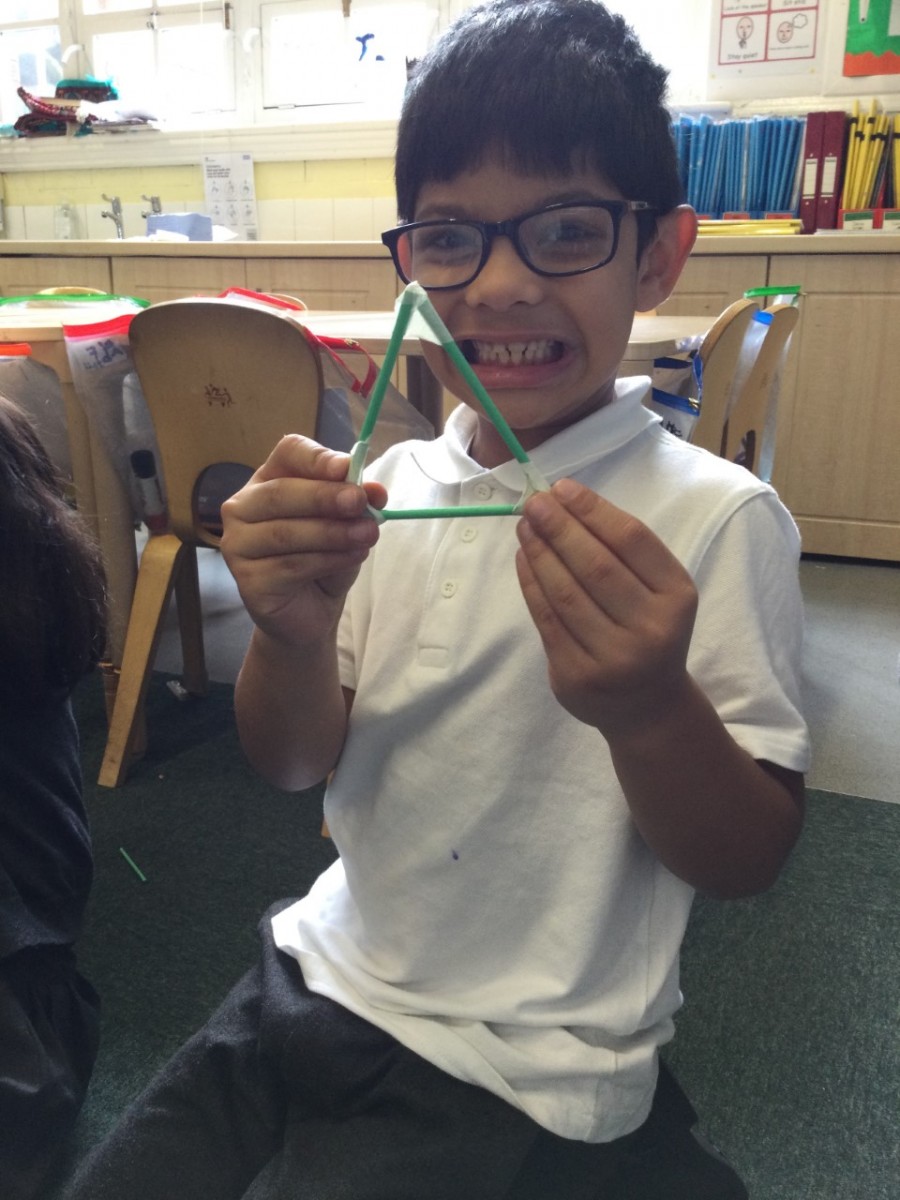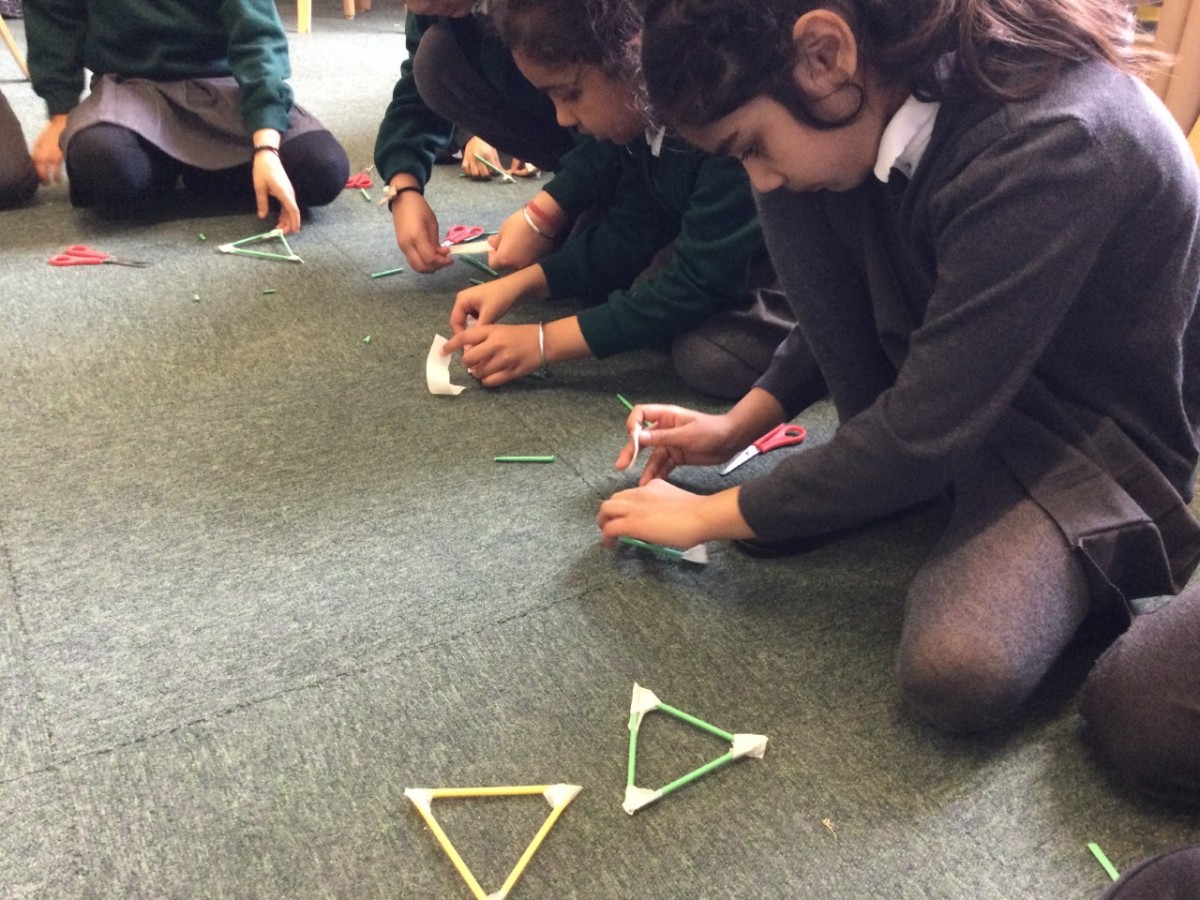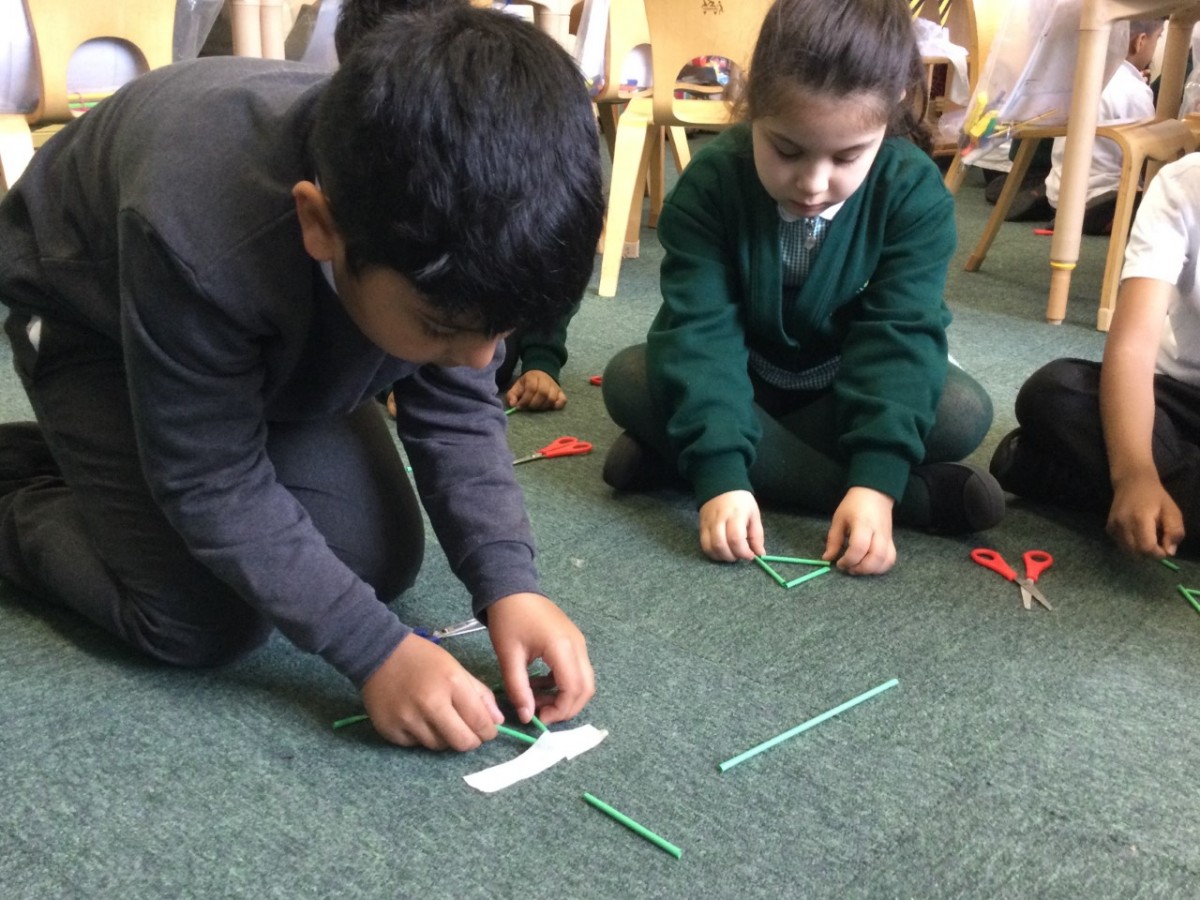 When adding two two-digit numbers Year 2 used the partitioning method to help them. Here we are using partitioning frames.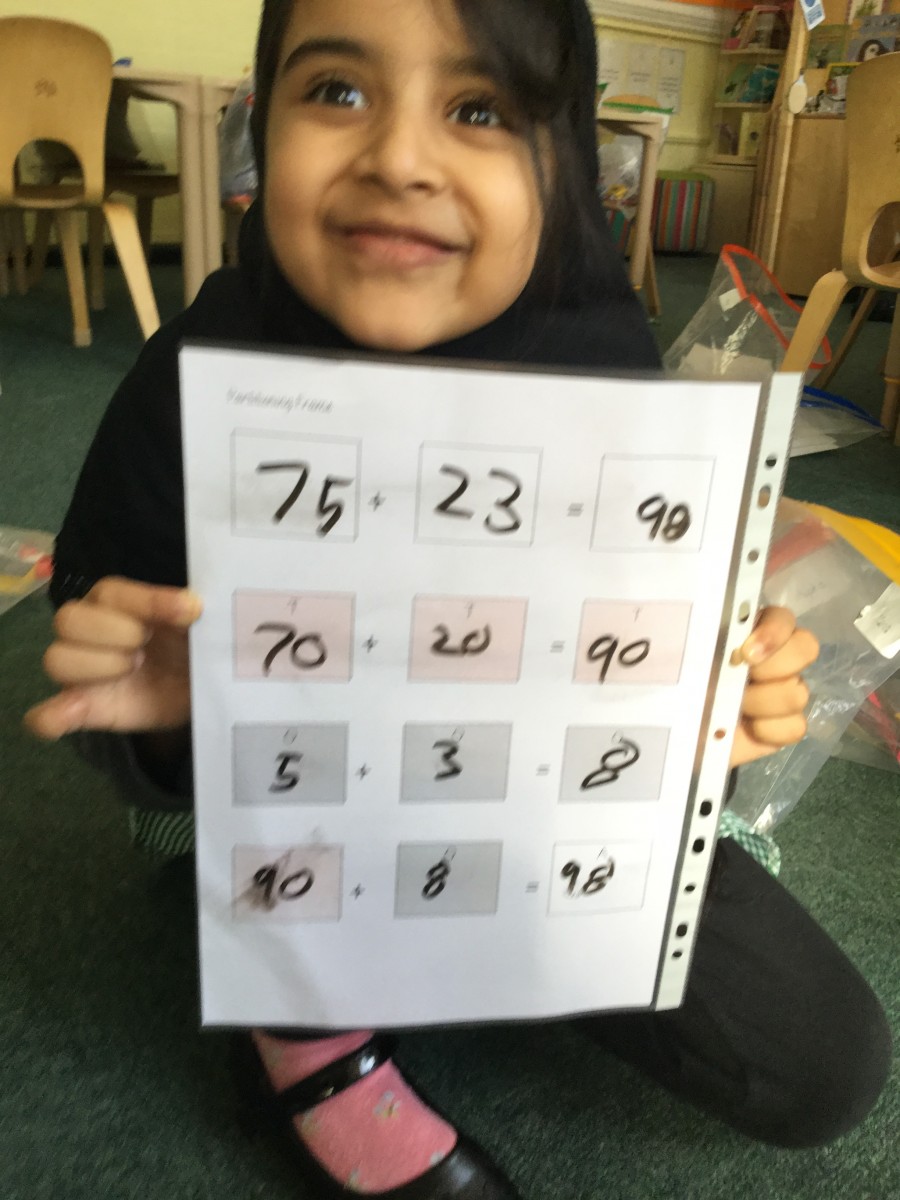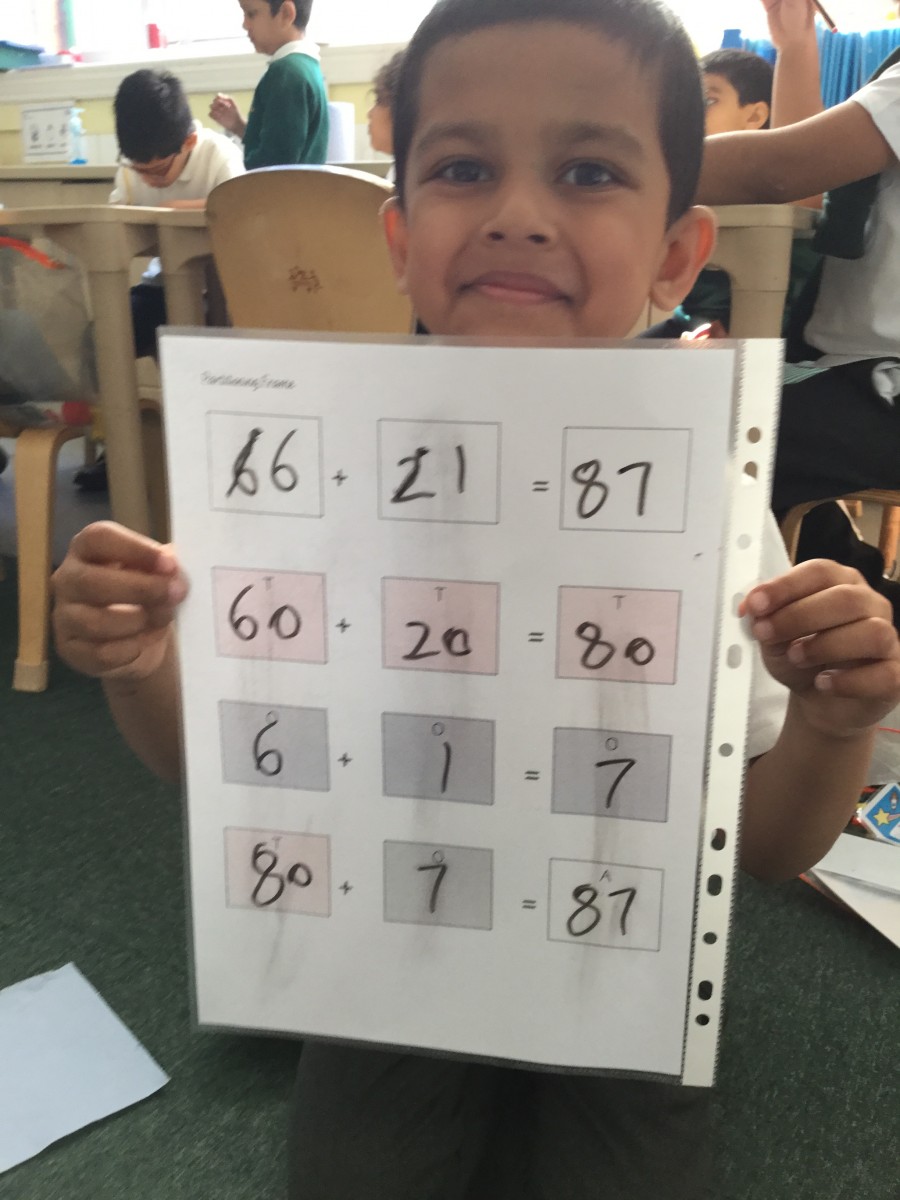 Religious Studies
The children in Year 2 have enjoyed learning all about Islam this half term. We have designed our own prayer mats, we have discussed the importance of dress code, discussed the 5 Pilars of Islam and we have also thought about acts of kindness we could do towards our community.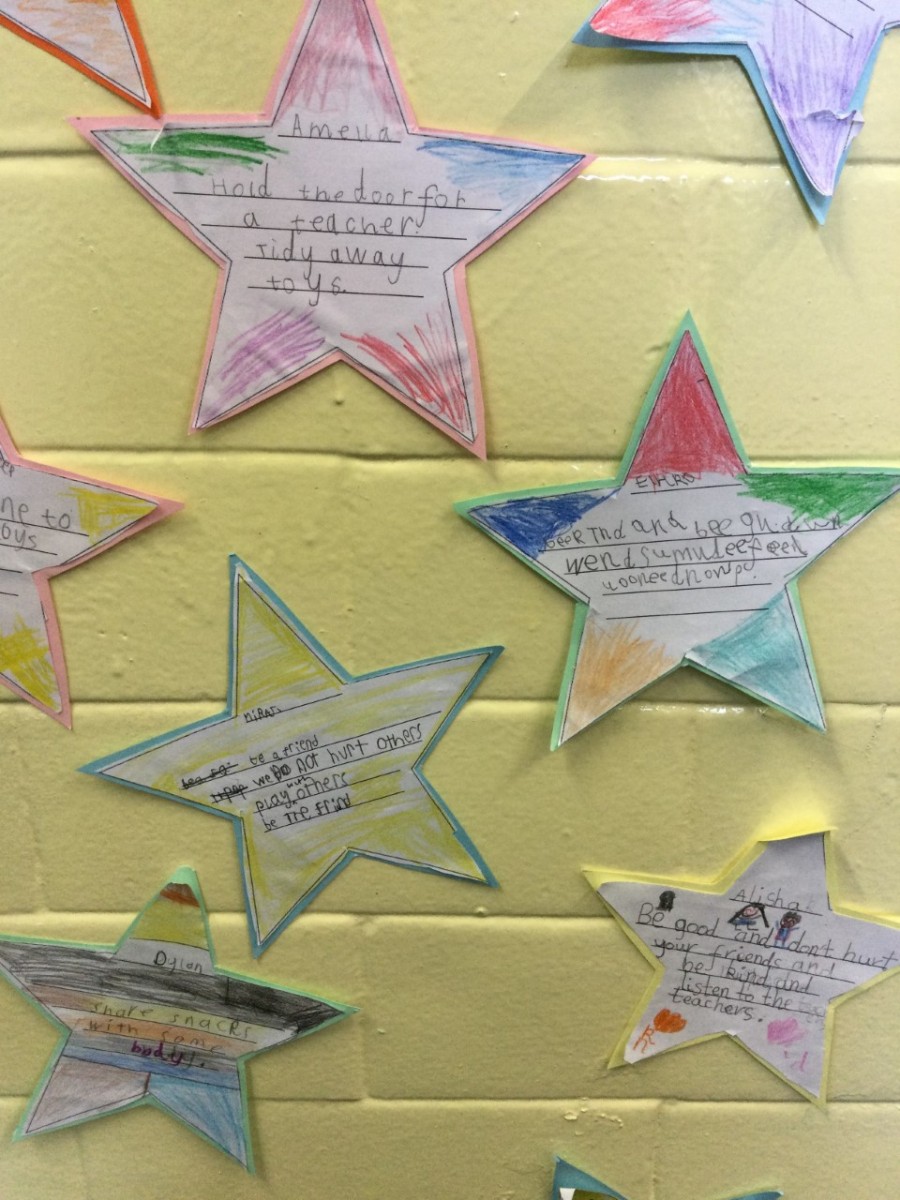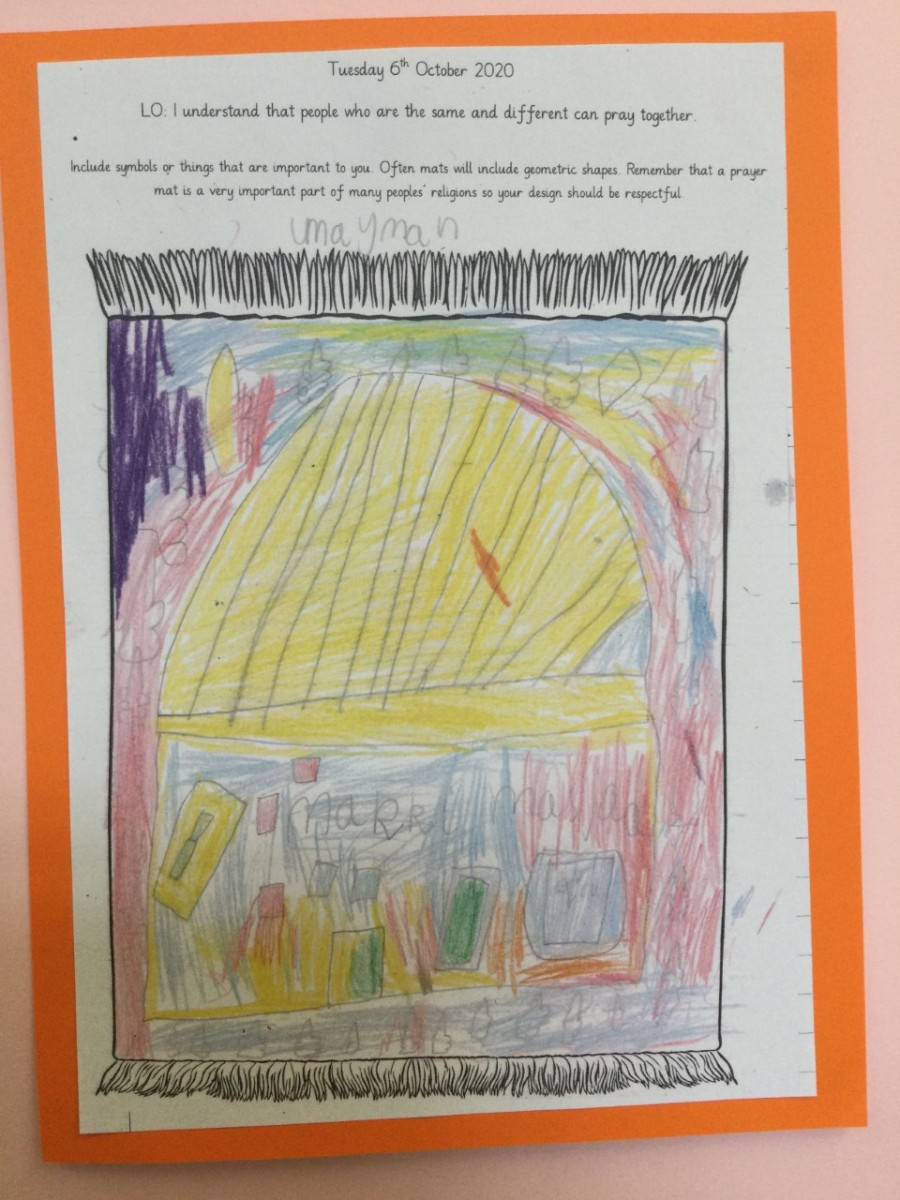 Literacy
Year 2 made a witch's potion and wrote instructions for it, using our amazing imperative verbs and time openers!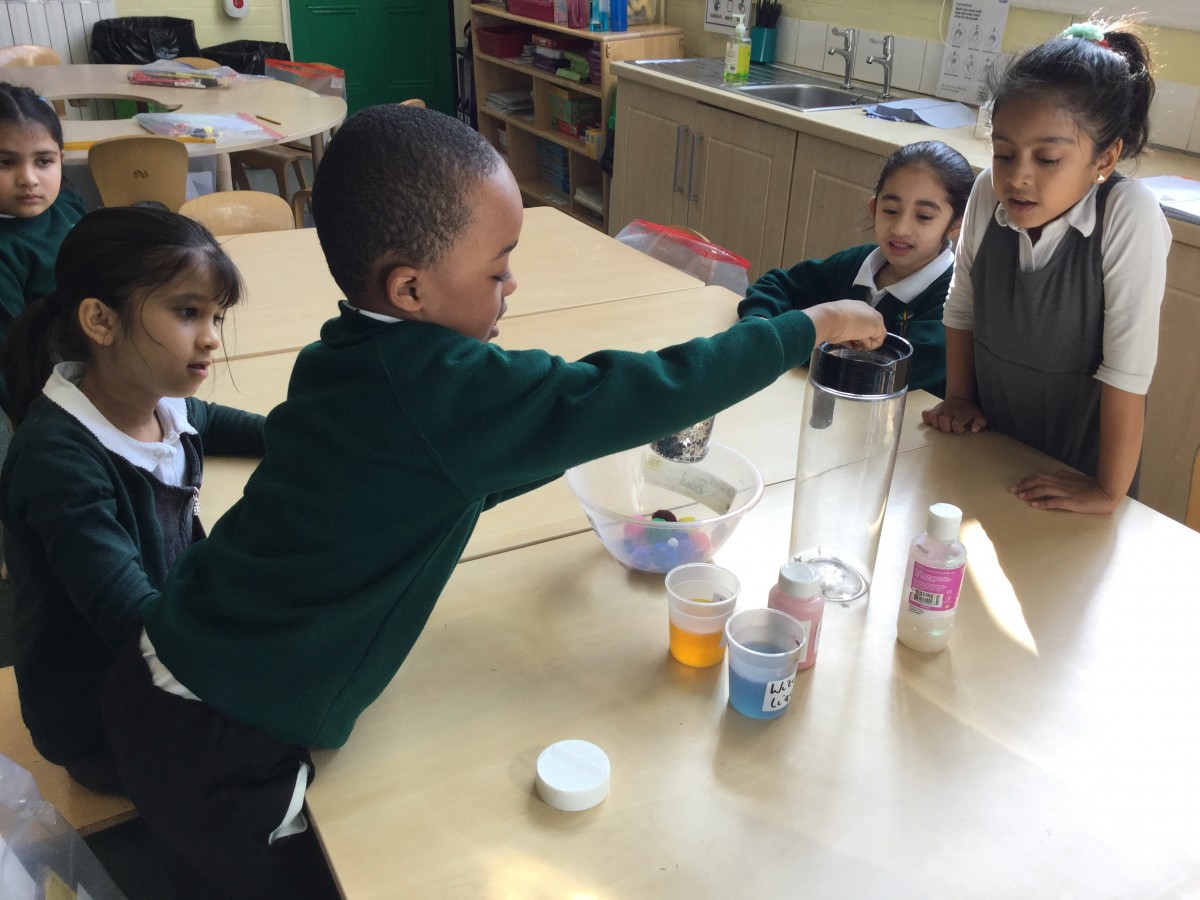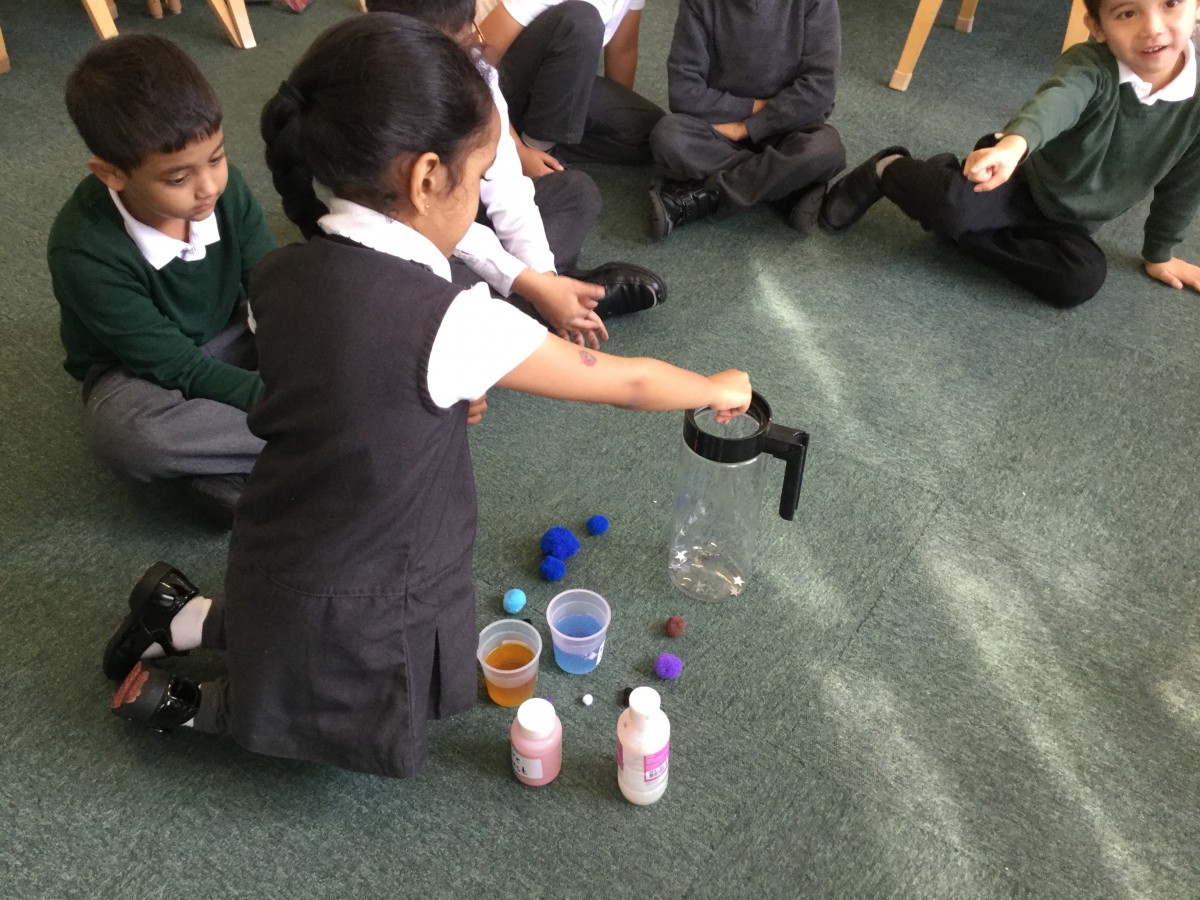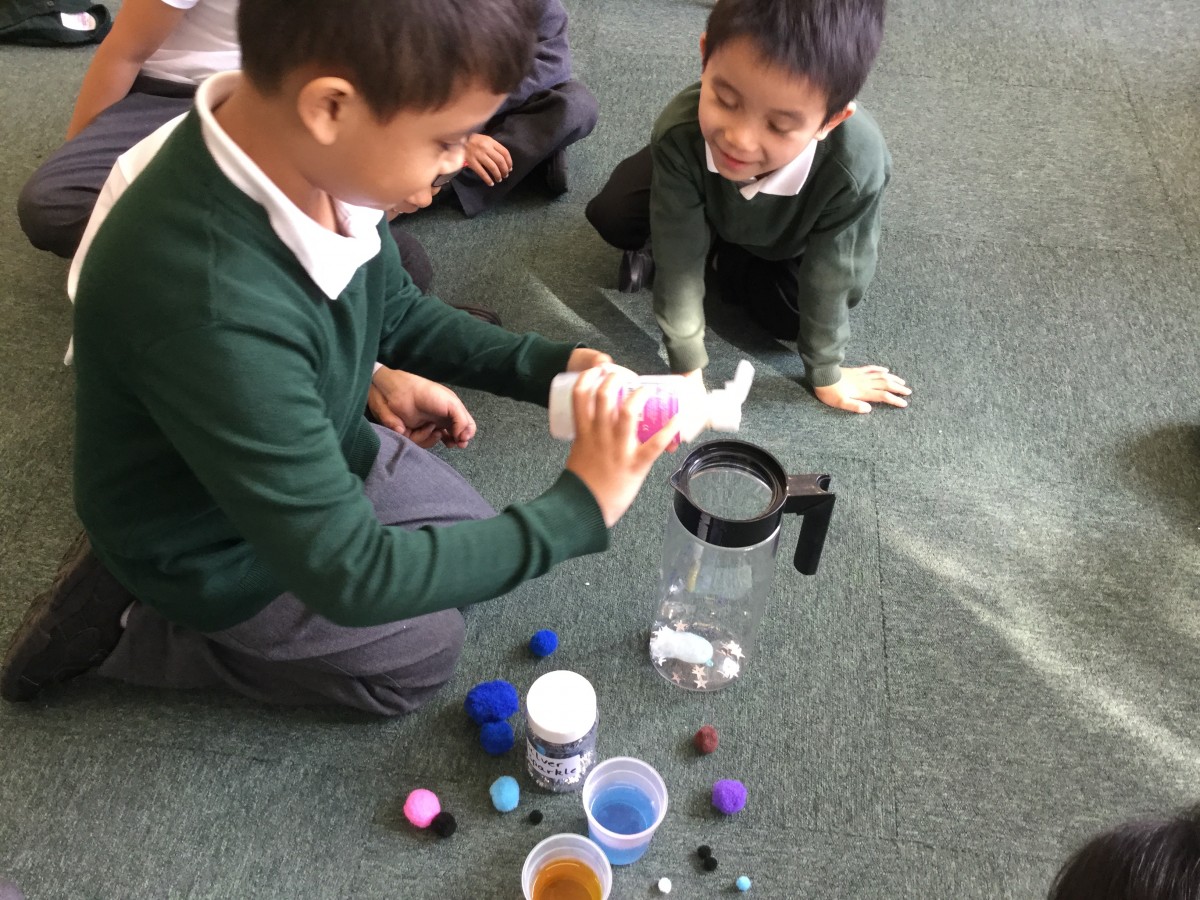 Our Poem theme for this half term was Friendships. Year 2 wrote their own acrostic Friendship poems.