Year 2
W/C 6th April
You were asked to find a variety of 3D shapes around your house to create a picture. This is a robot made by one of your friends. It is fantastic!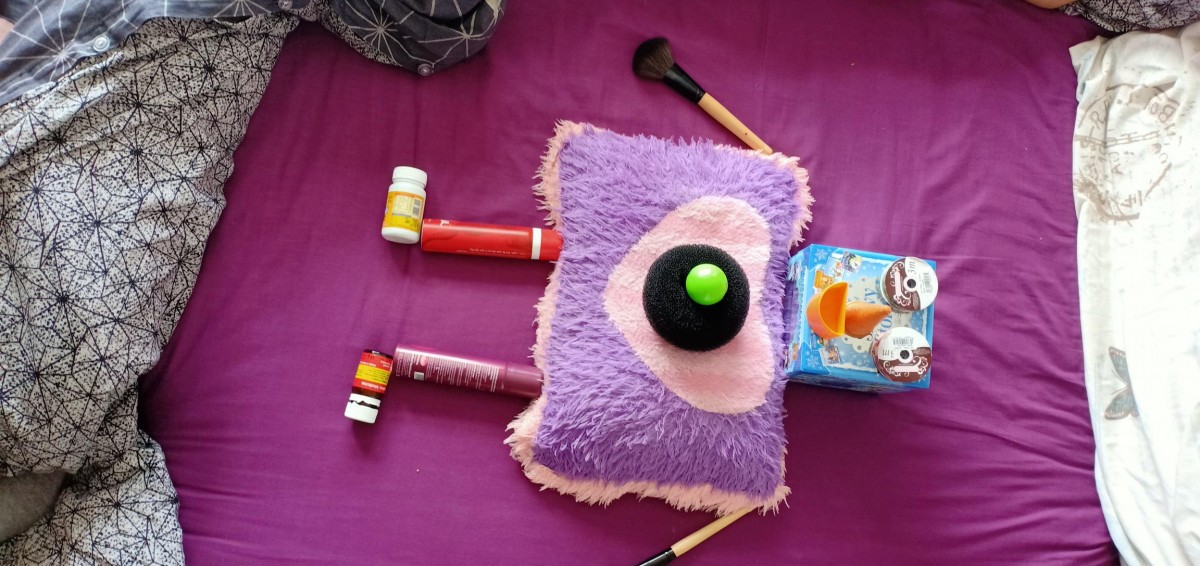 Year 2 have been busy writing adjectives and verbs to describe a character in a picture. Here are some of the creations from JIT5 or your Home Learning books.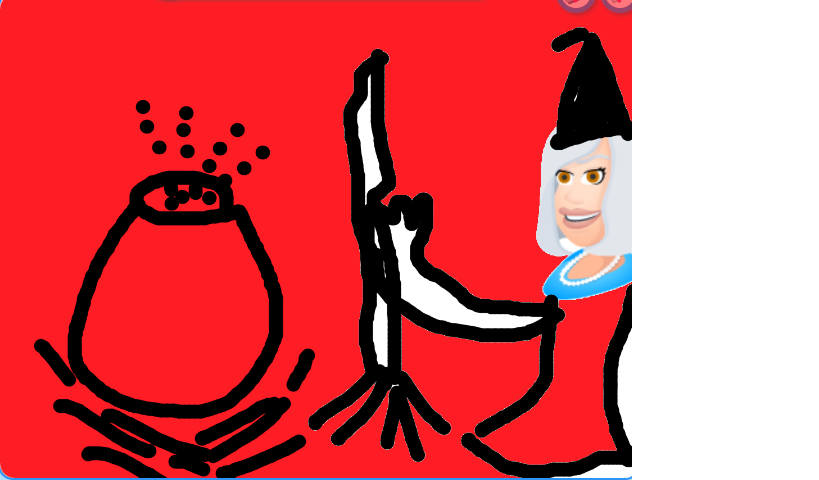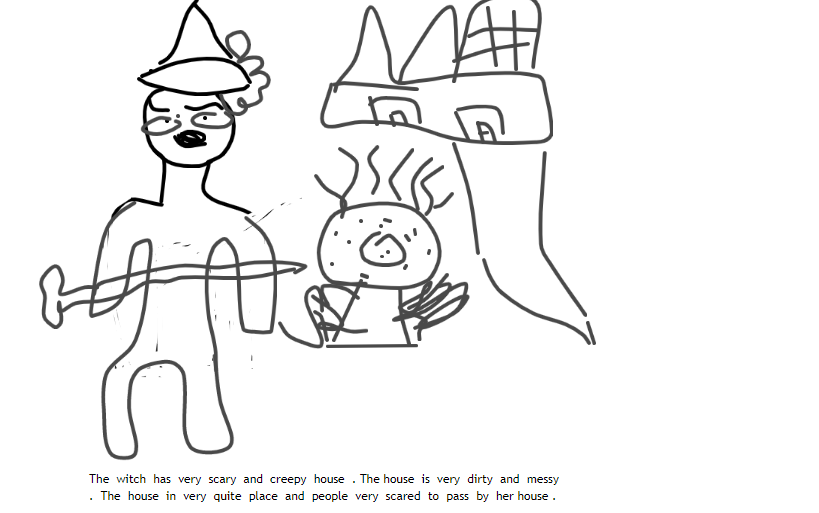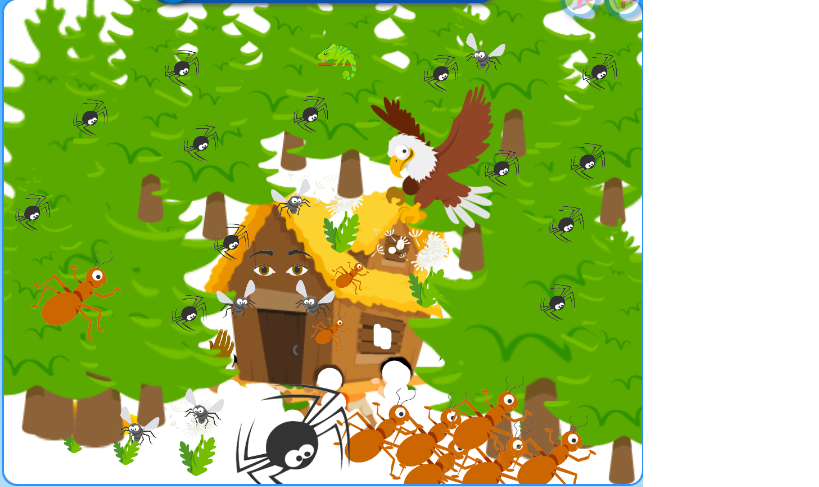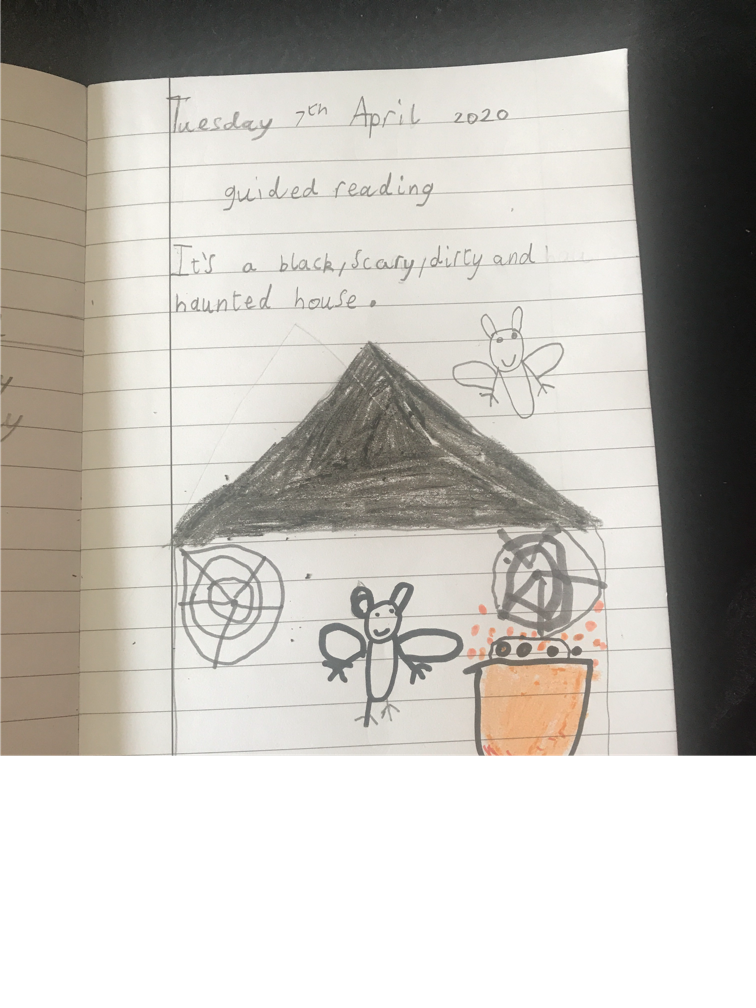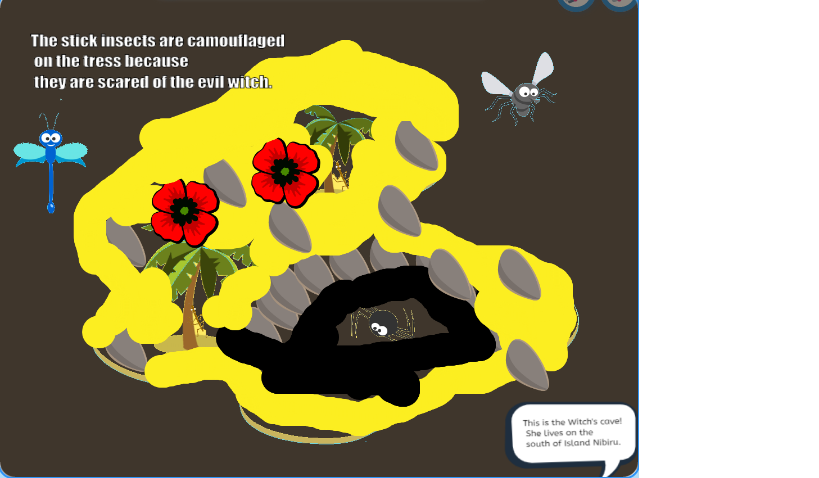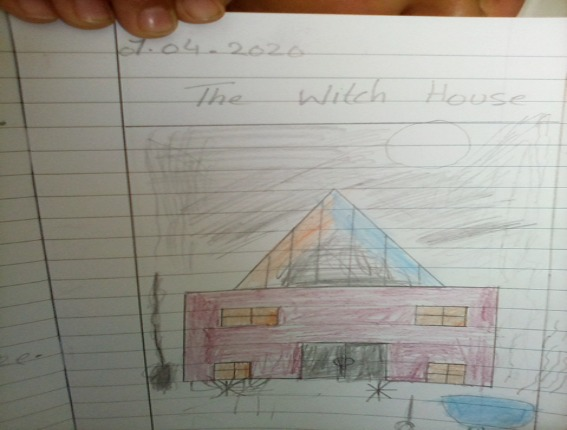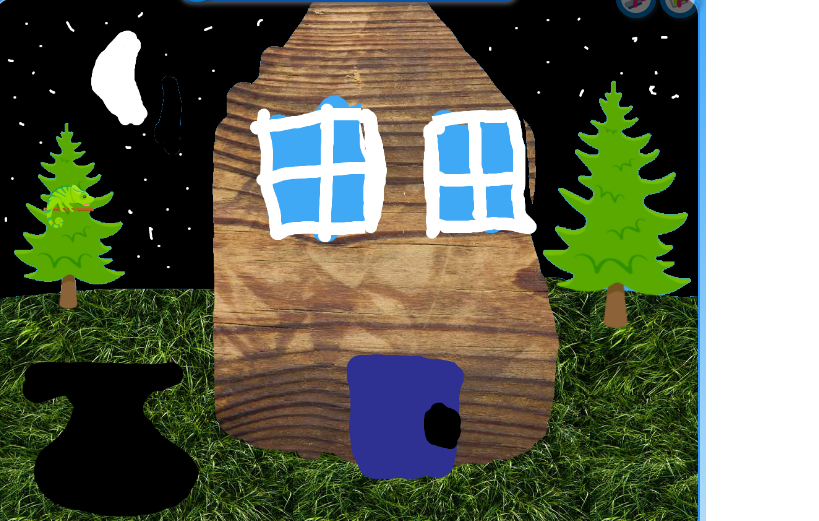 Friday 3rd April
Look at all the amazing rainbows Year 2 have created to show their support to all the amazing people working hard and to help us stay connected with family and friends.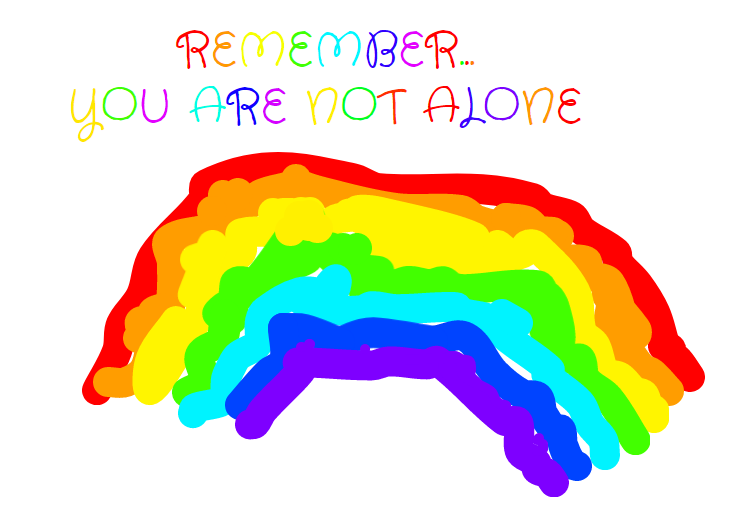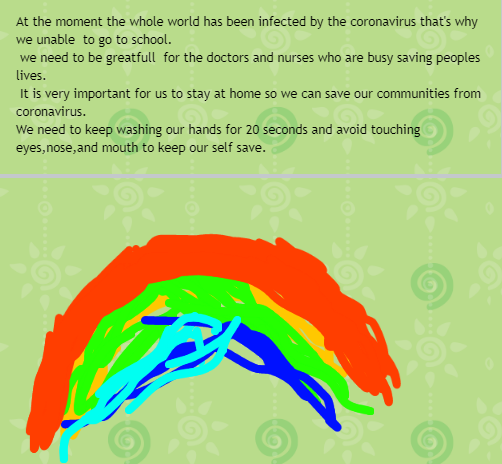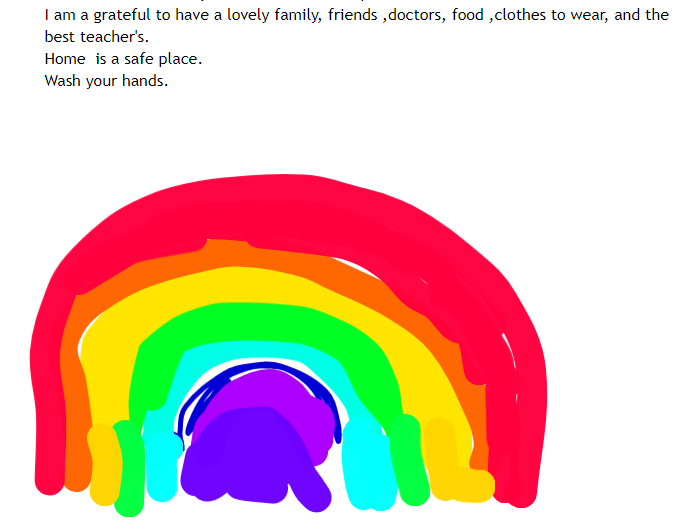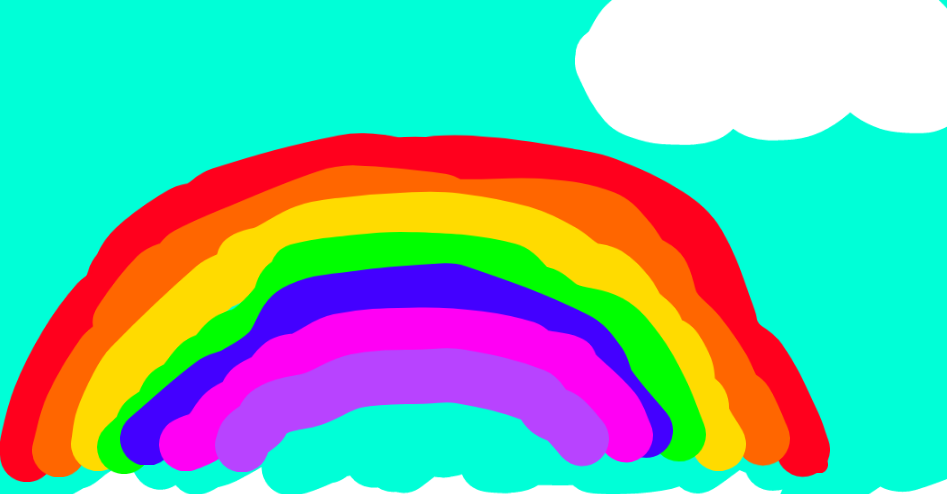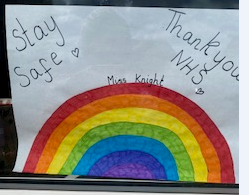 Thursday 2nd April
This week Year 2 have been reading the poem 'The sound collector' by Roger McGough. As part of their home learning, they have now written their own version, linking it to taste. The children have written some amazing poems about different tastes, using some fantastic vocabulary.
Take a look at our amazing work today!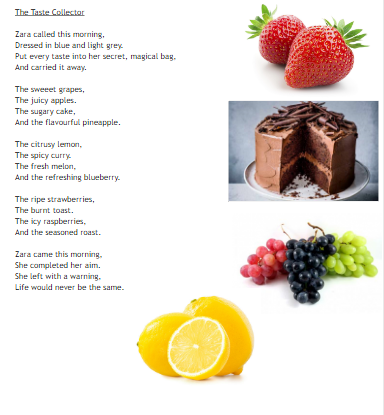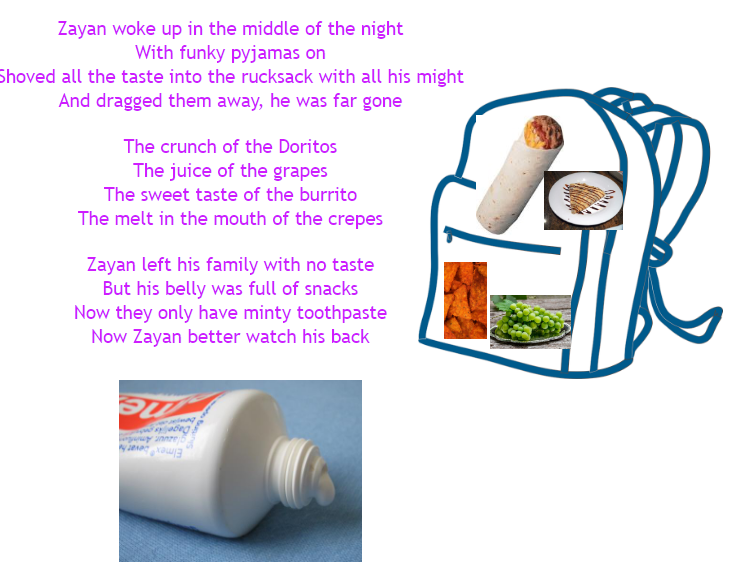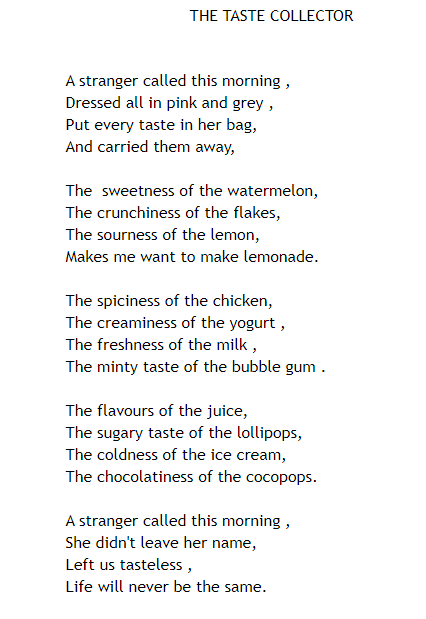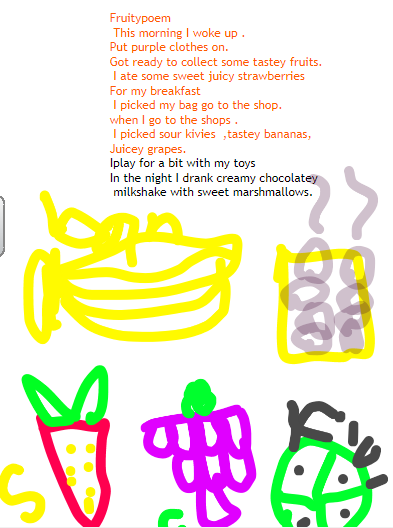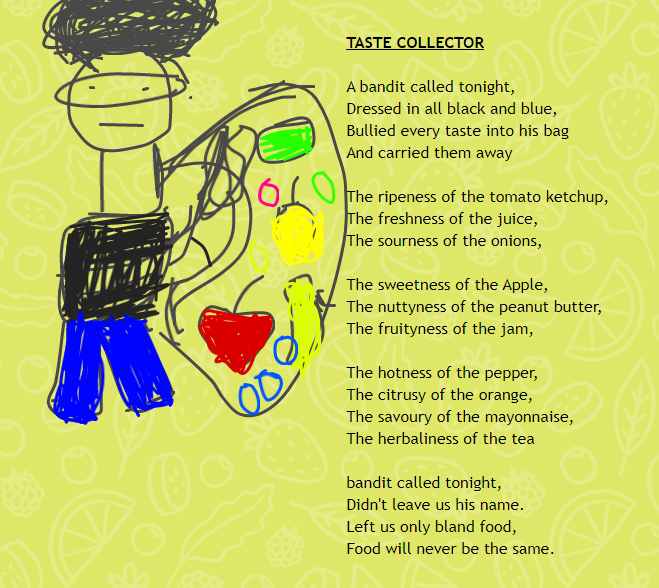 Tuesday 31st March 2020
Some pupils in Year 2 have been making some delicious meals with their family. They have written a set of instructions on how to make it and started to evaluate their meals by describing what was their favourite part and what they would change if they were to make it again.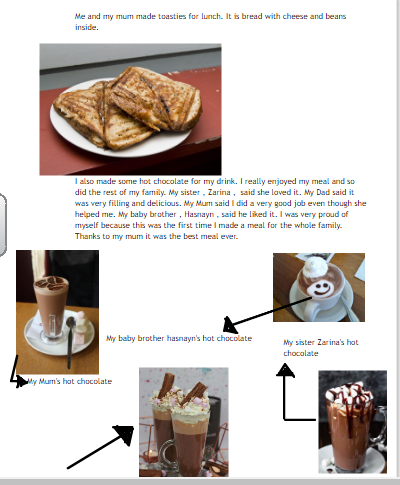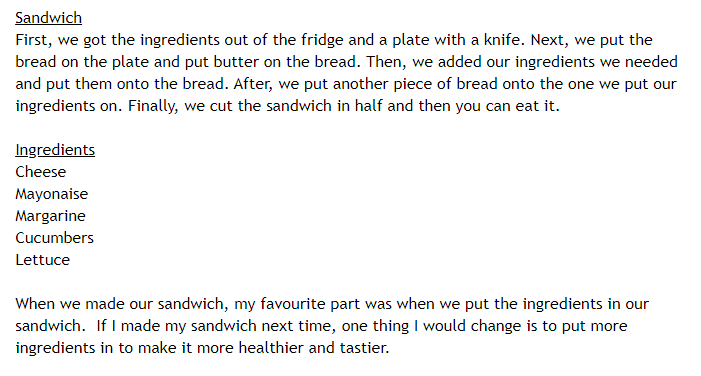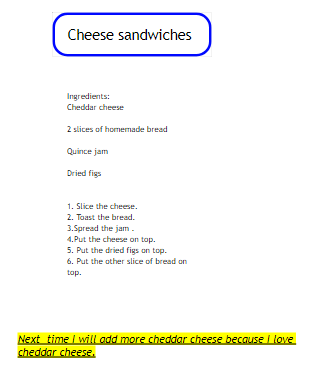 Miss Knight joined in too. She has written a set of instructions on how to make a chocolate cake. How delicious does Miss Knight's cake look?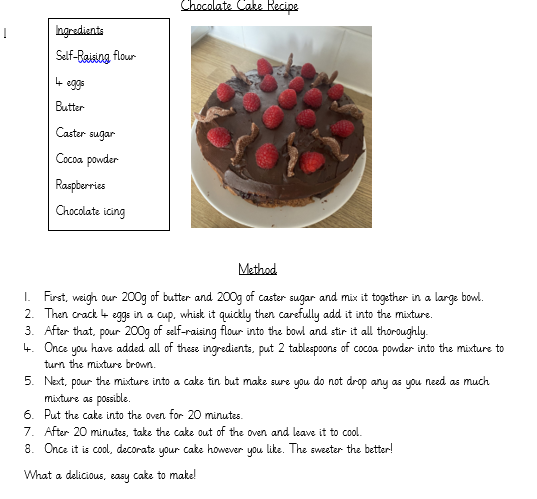 Monday 30th March 2020
Whilst at home, the children have designed their own bag of things they can hear around their house and what sounds they make.
We are so impressed with the fantastic efforts Year 2, keep it up!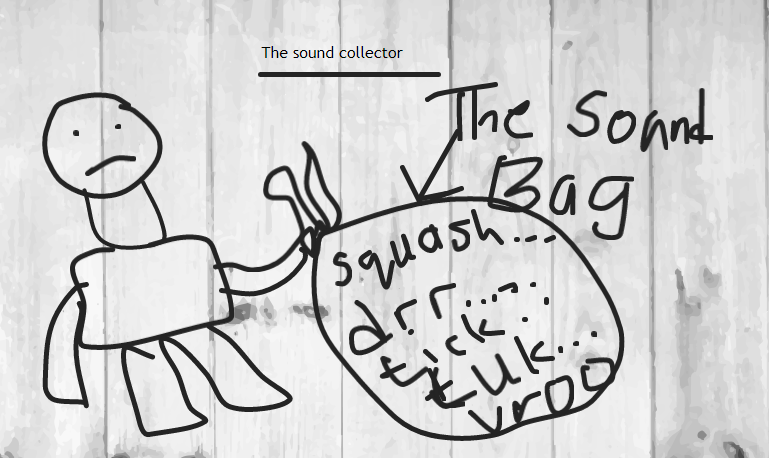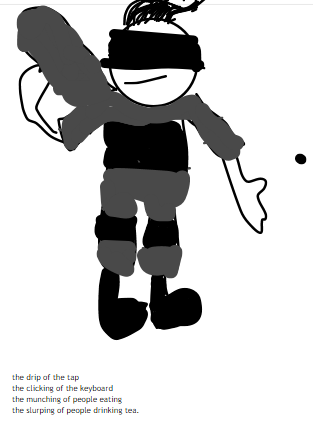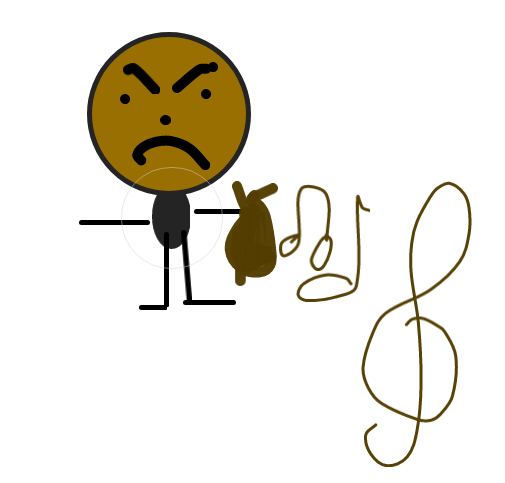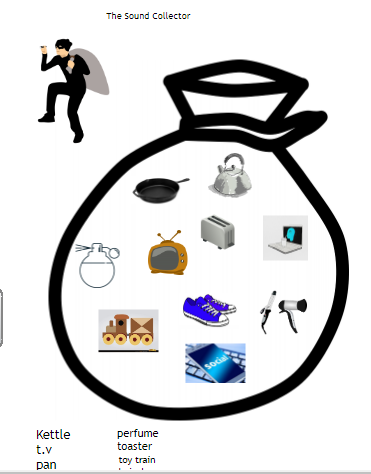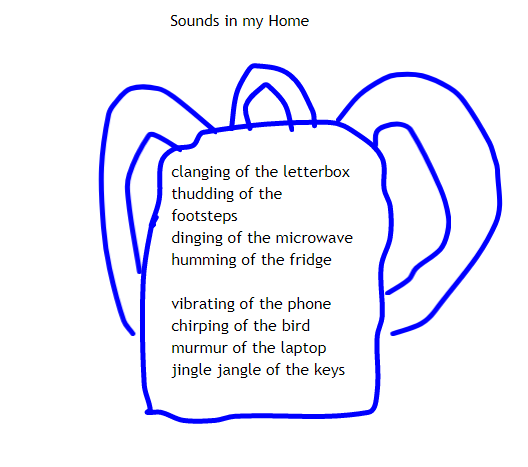 On Tuesday 17th December we held the official opening of our sports hall. Governors, neighbours and parents were all invited to see our brand new sports hall. Each year group produced a display showcasing their amazing curriculum work and students from each year group were on hand to talk about their work and answer any questions. Here are some photos of the year 2 display.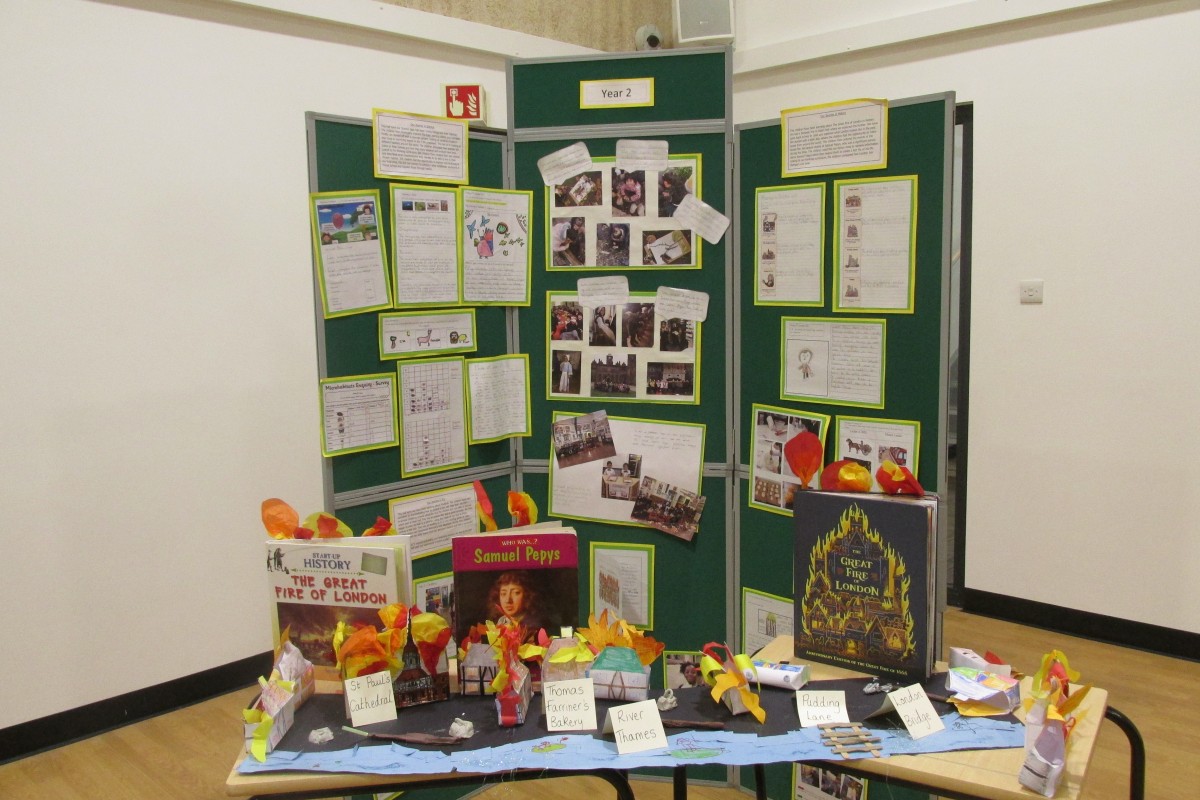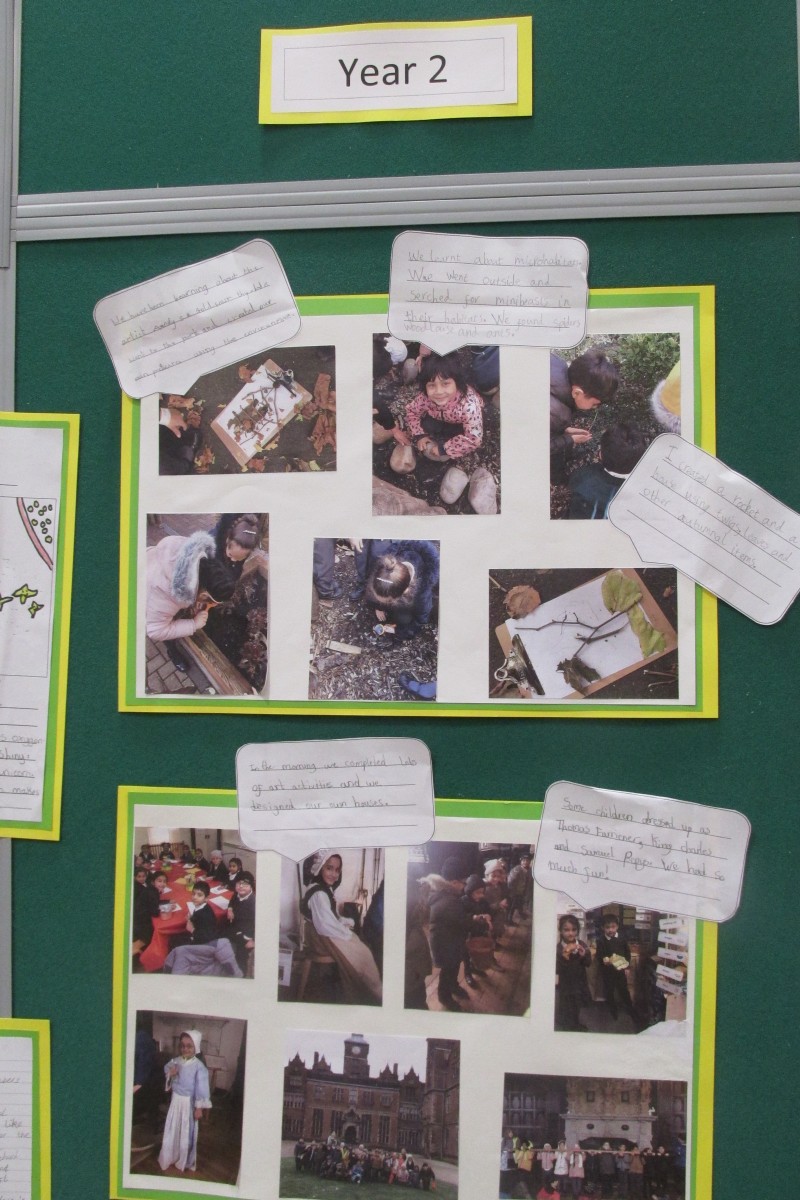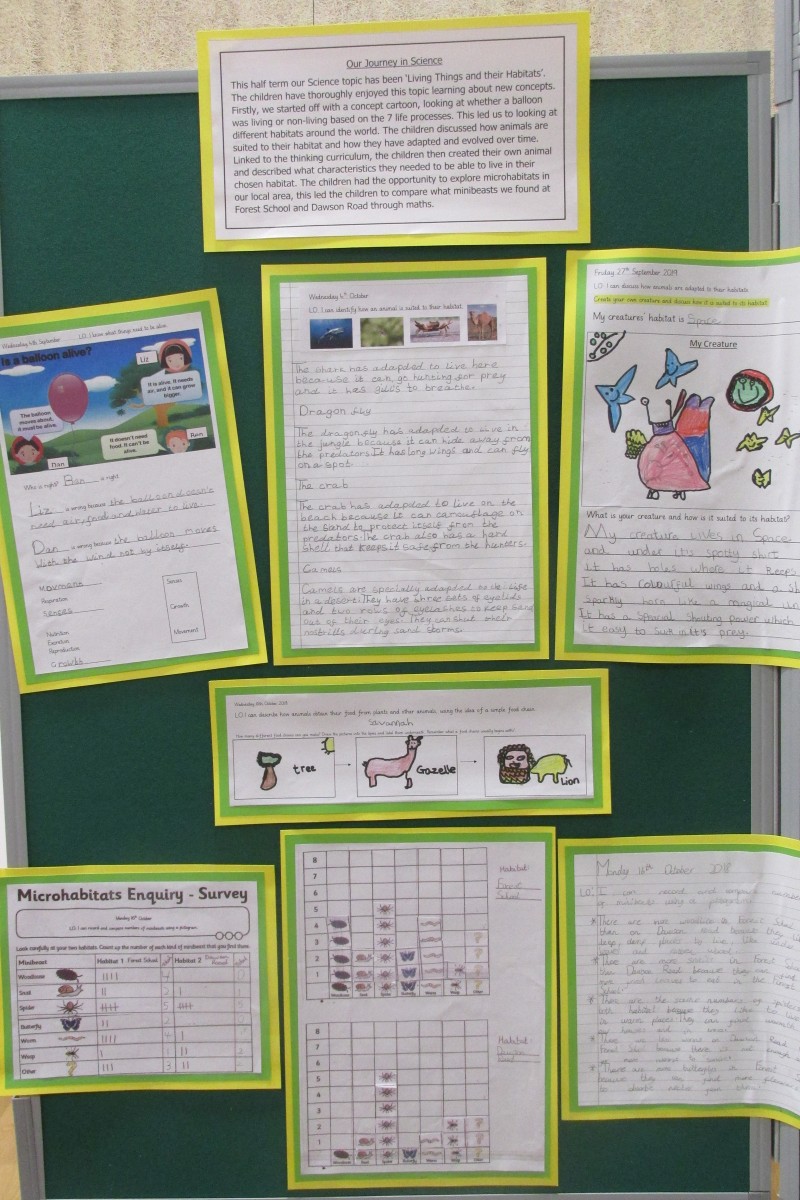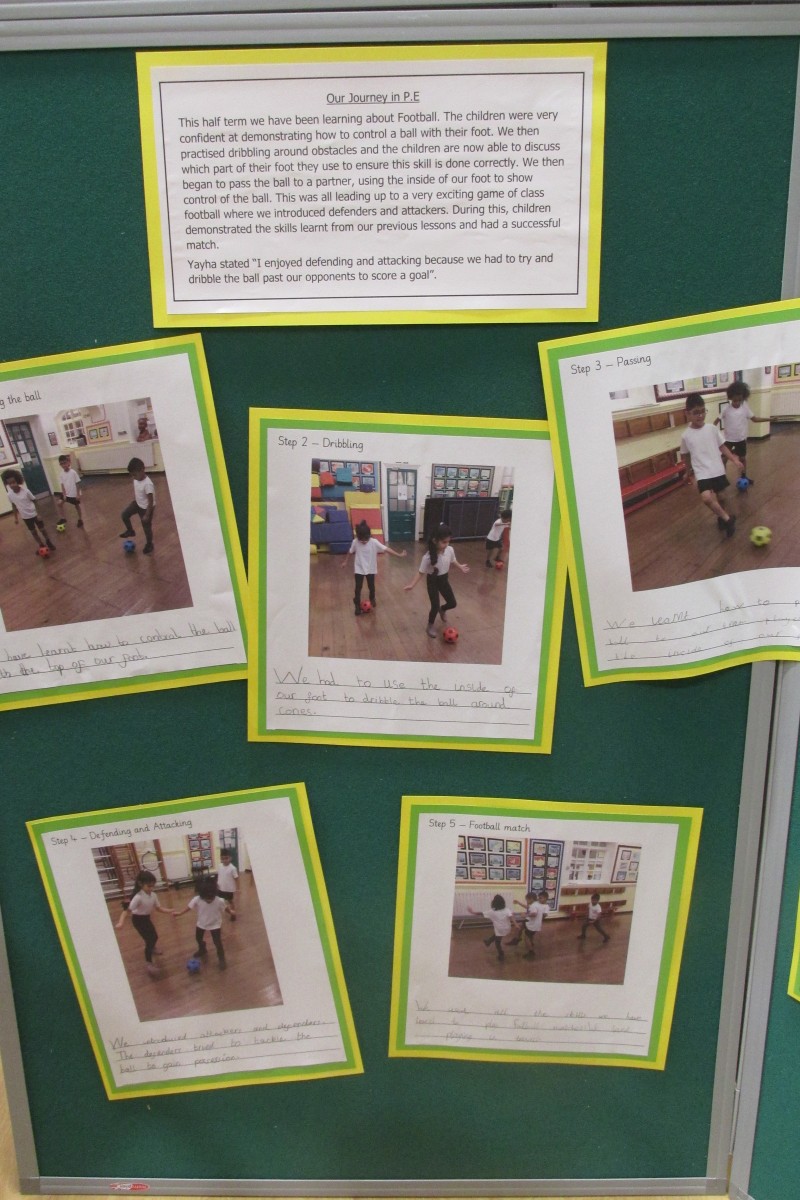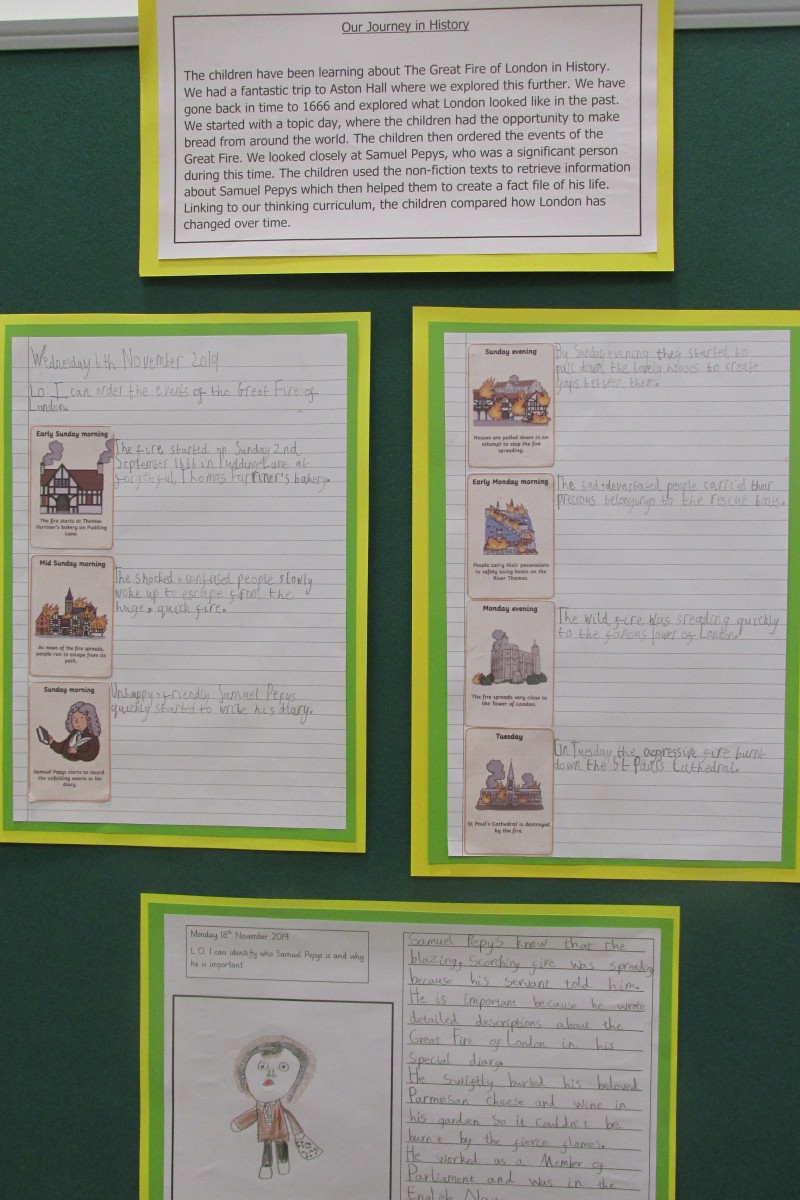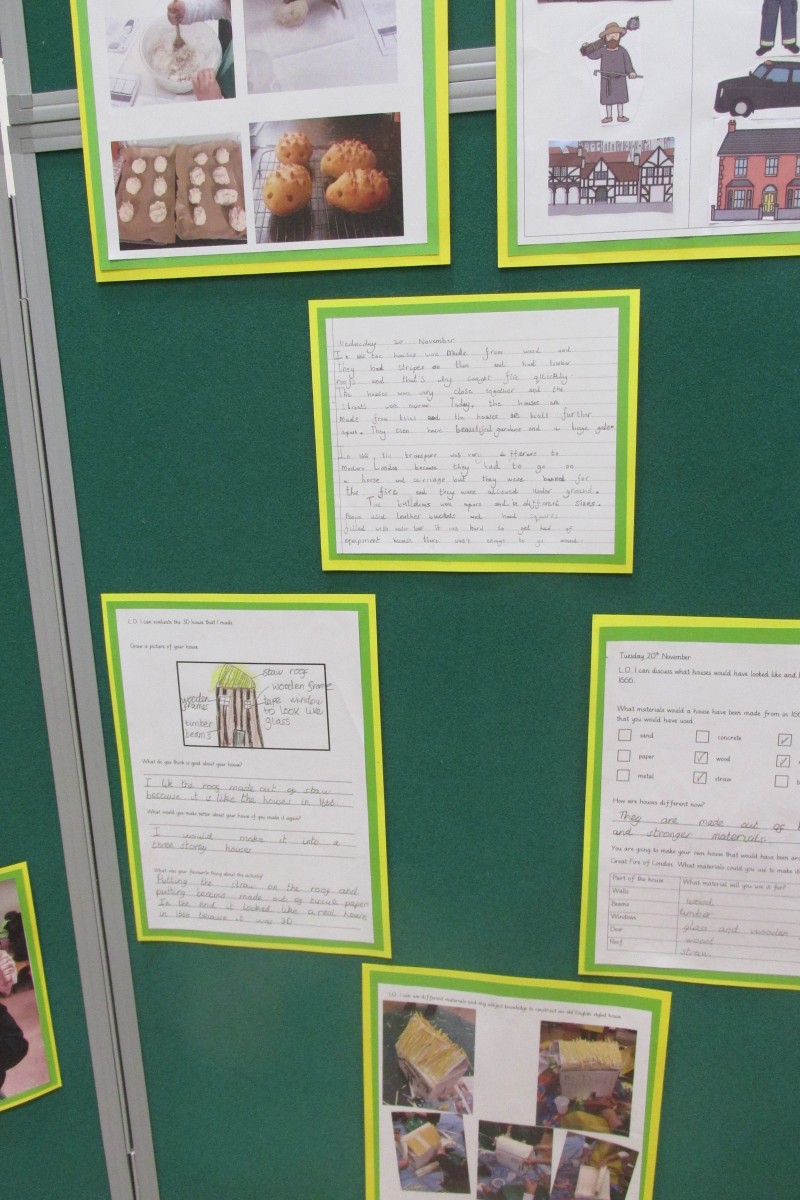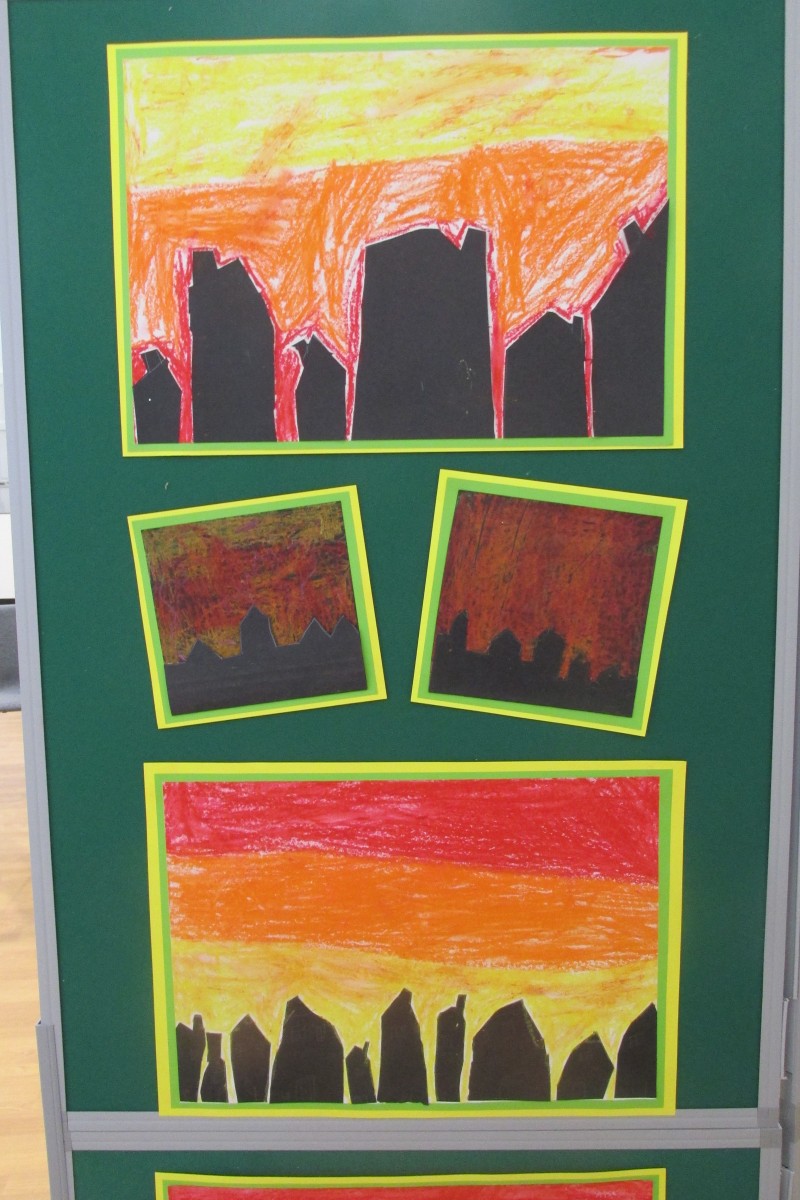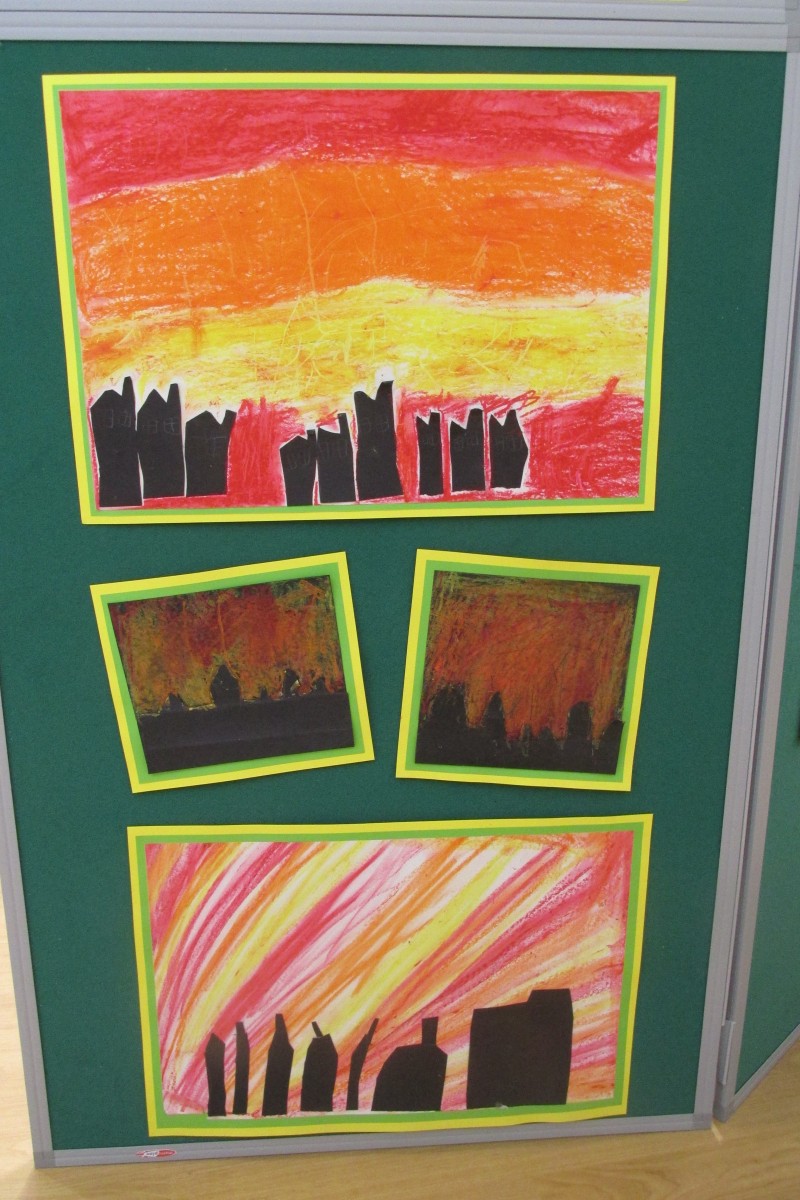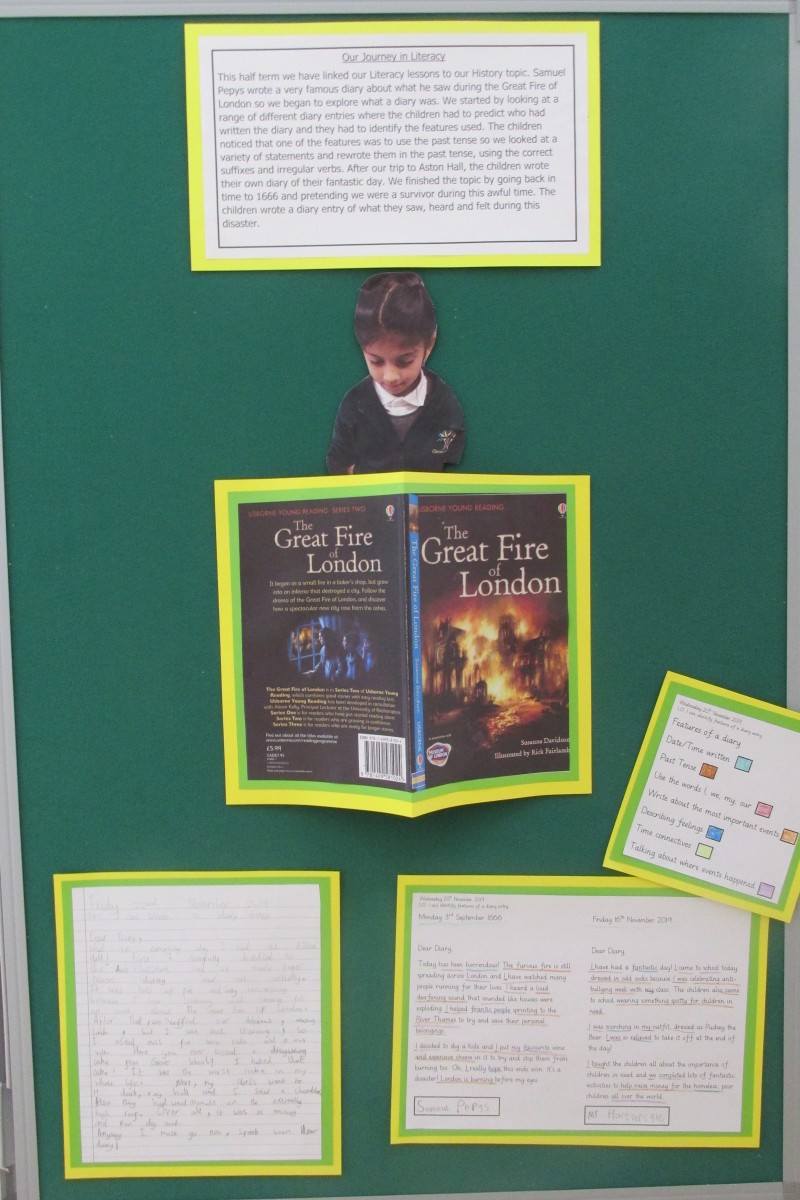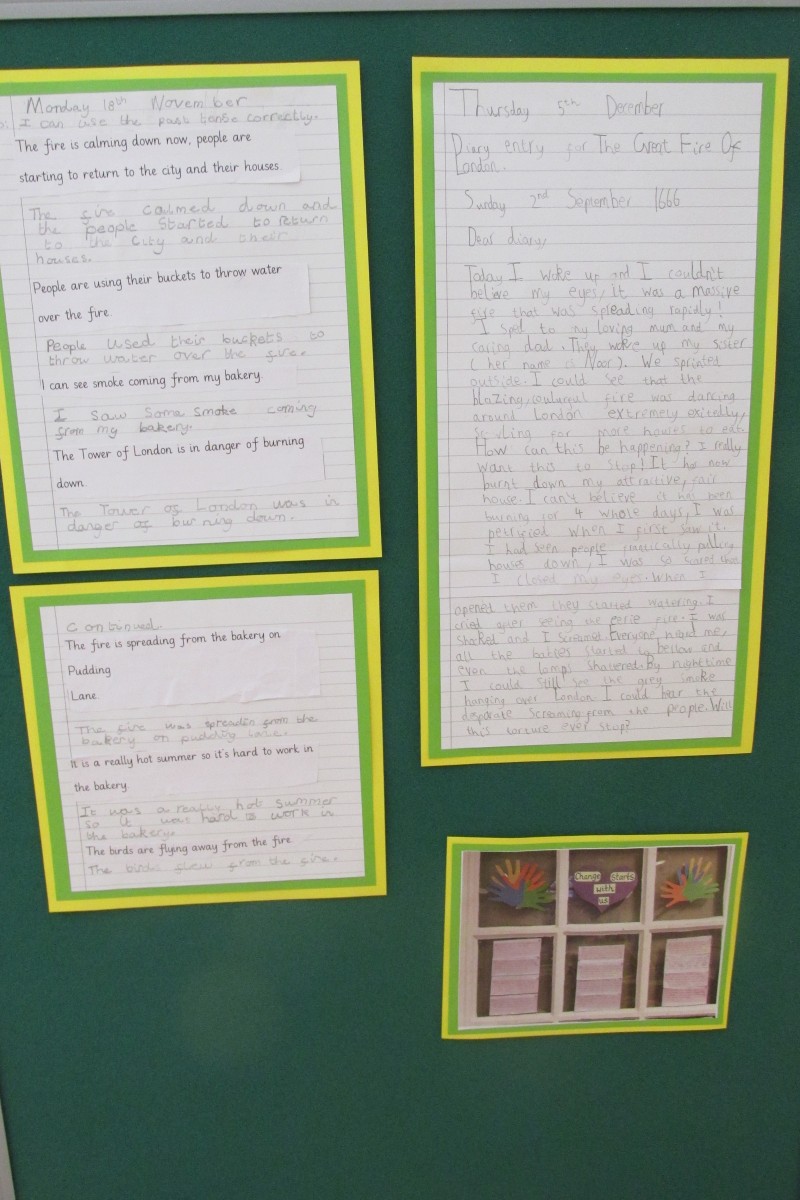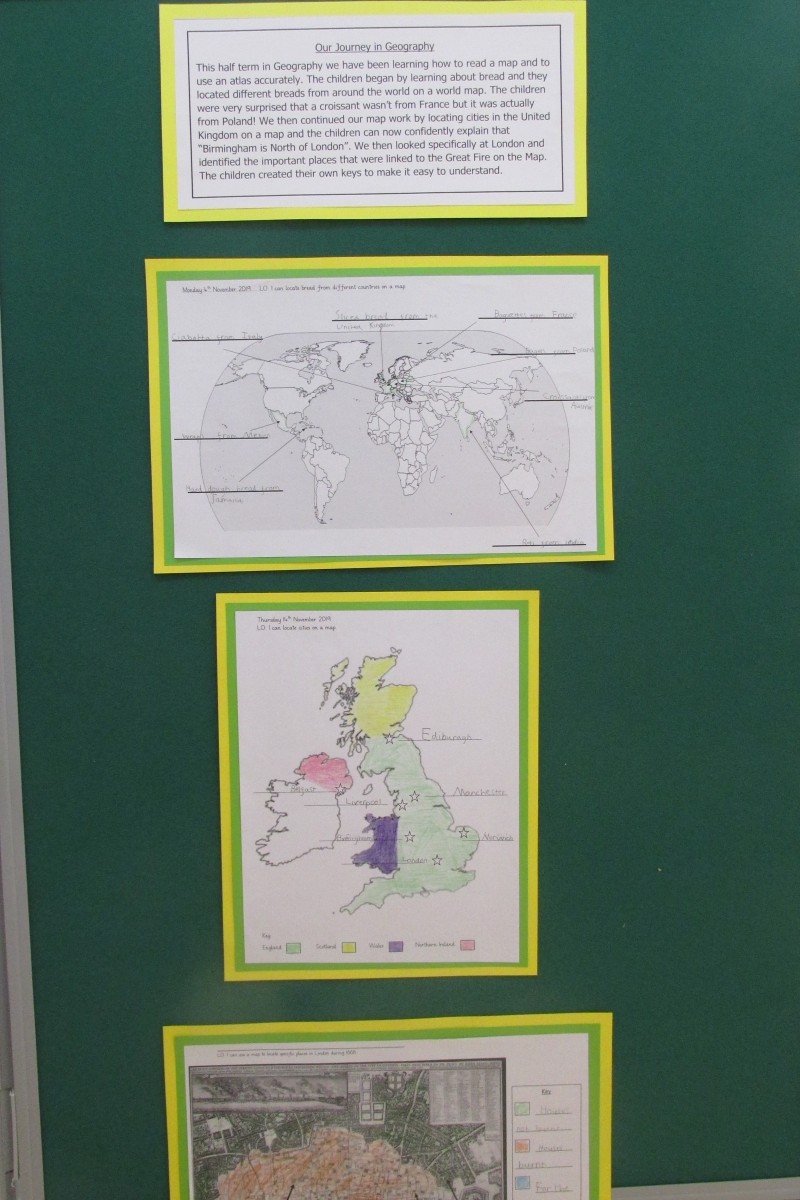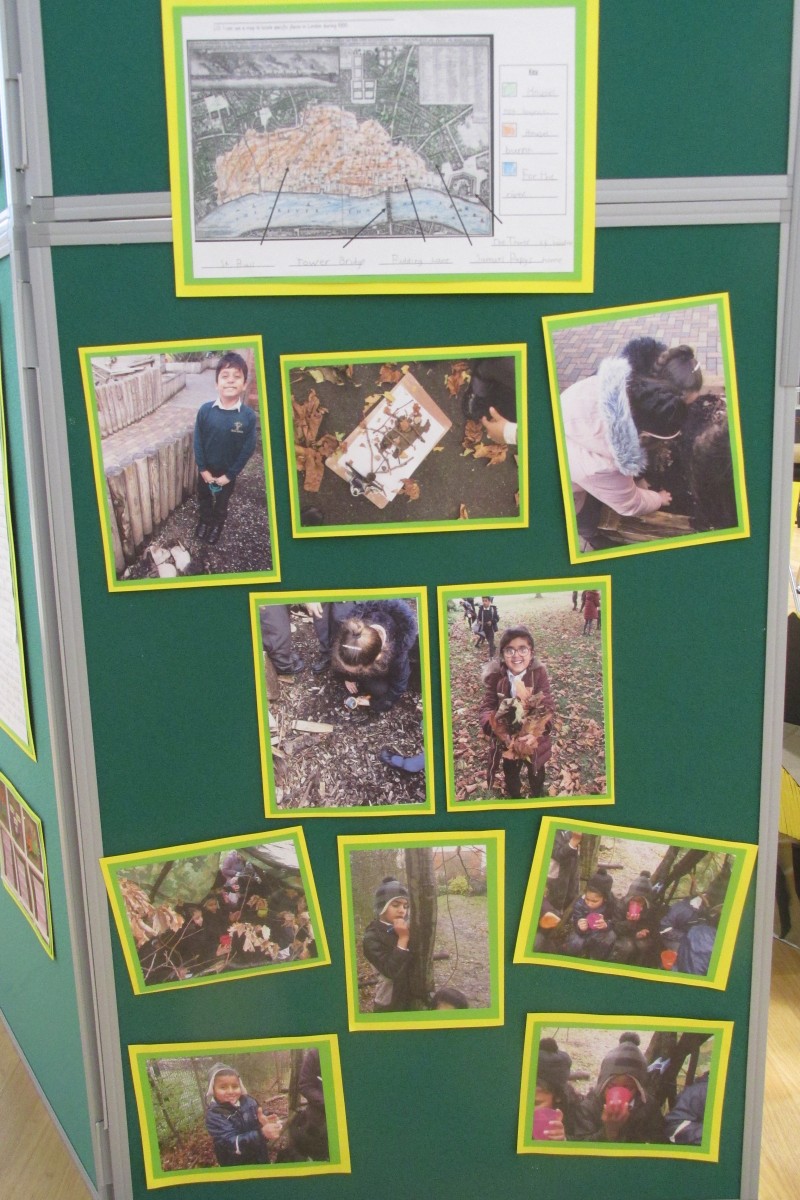 In year 2 we have made a fantastic start to the term.
In Maths we have started looking at money, identifying the different coins and their value.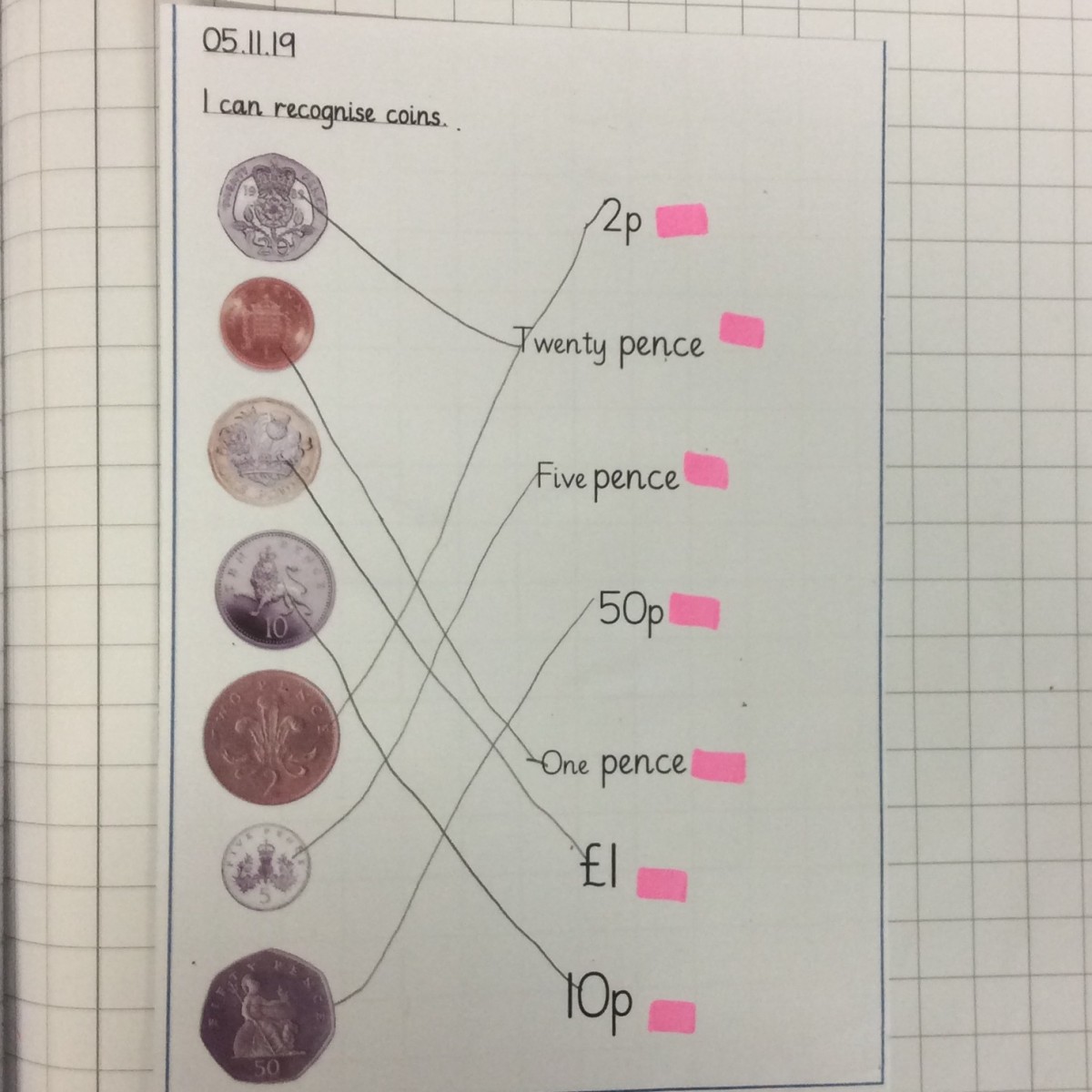 We have worked towards adding different coins together with some children answering 2-step word problems about money.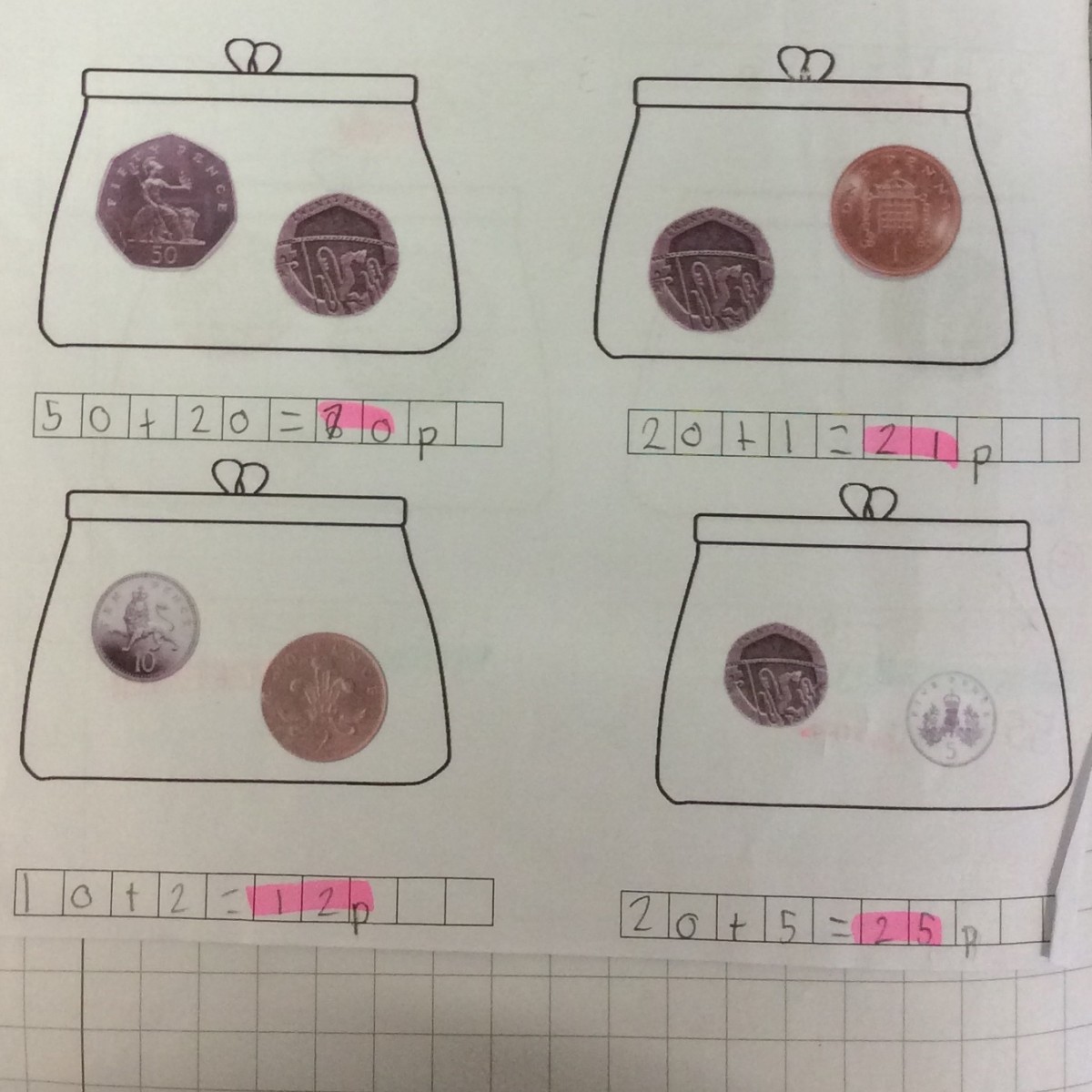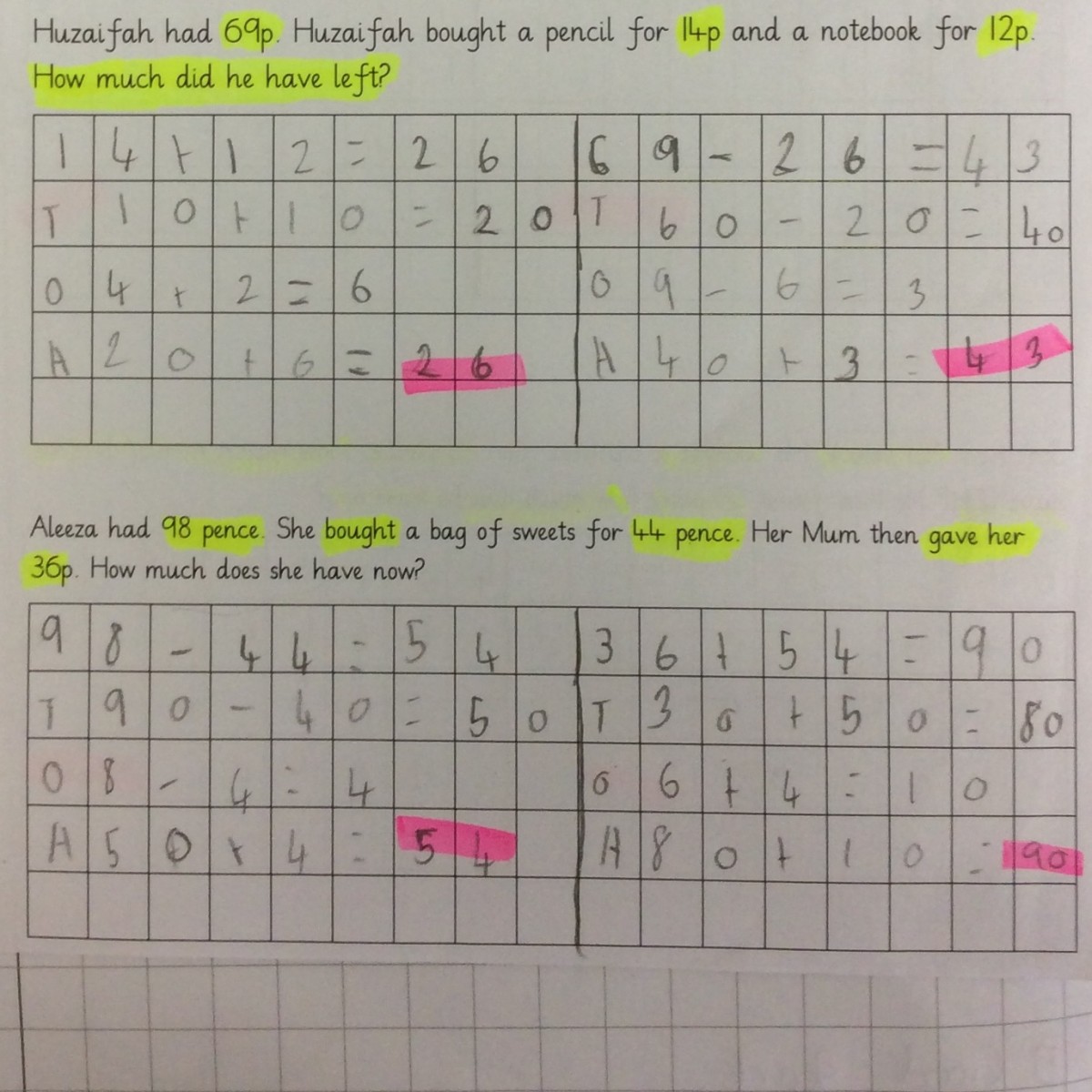 This week we have started looking at time and the children have made a fantastic start with most being able to tell the time to o'clock and half past.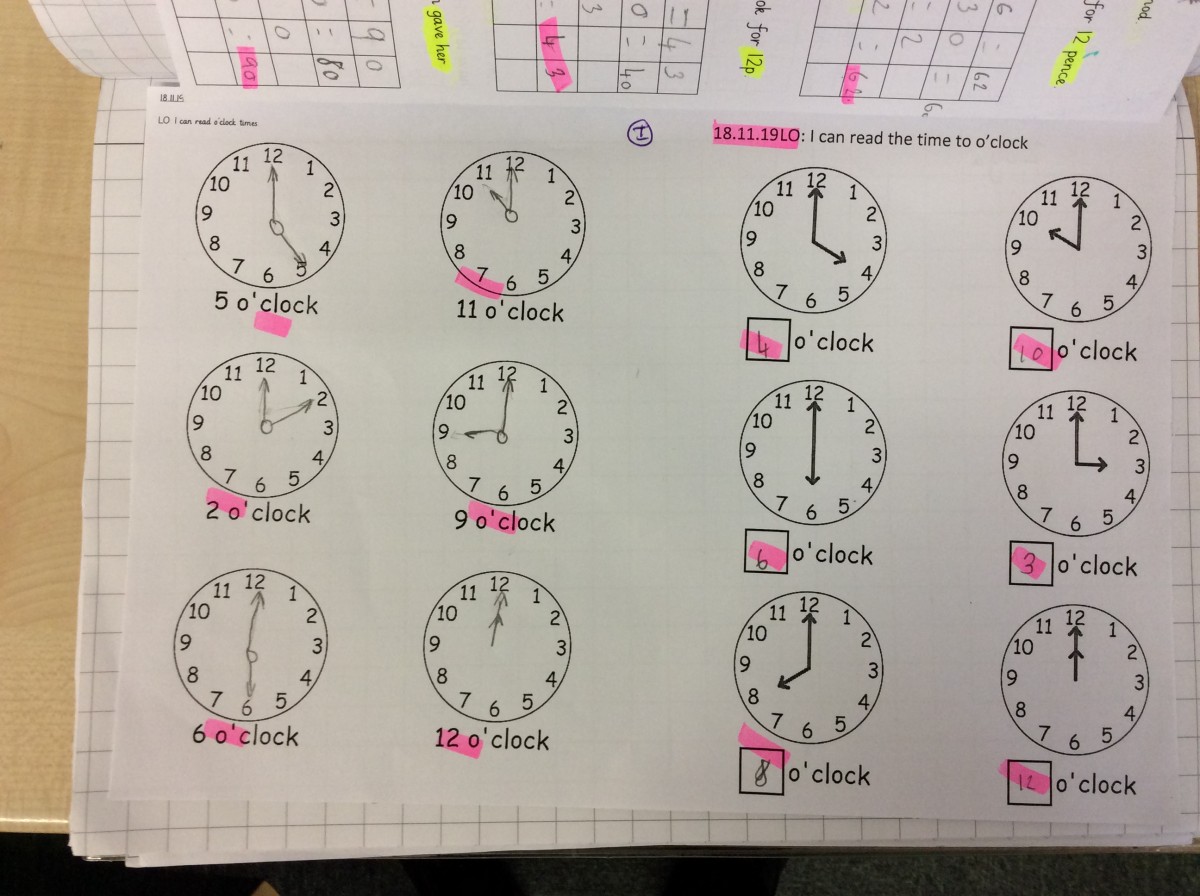 In Literary we have looked at the story of Hansel and Gretel, looking at how the different characters maybe thinking and feeling through out the story. We then changed the story with some children creating a new evil villain for Hansel and Gretel to face and others creating a completely different ending altogether.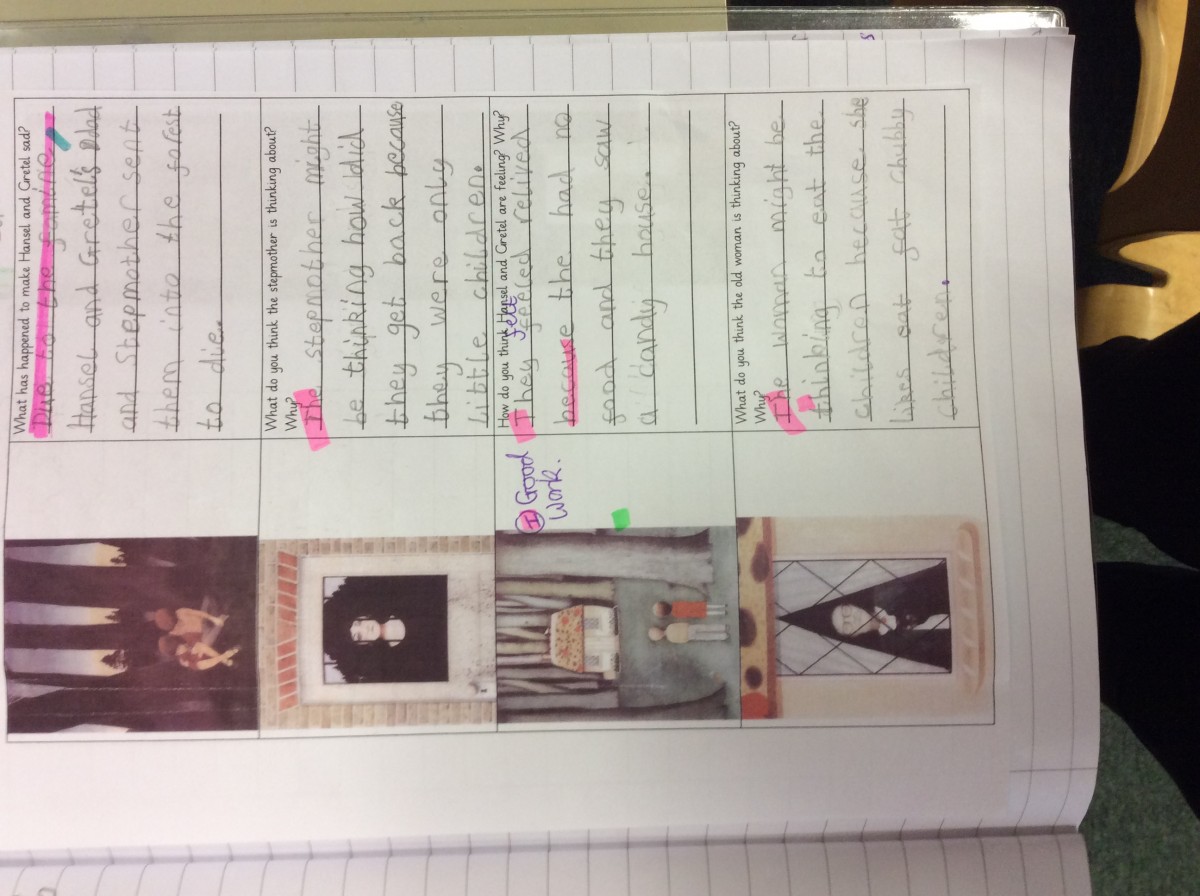 We have started to link our topic and literacy lessons and have begun looking at Samuel Pepys and his diary. This we have been focusing on making sure our sentences are in the correct tense, remember that diaries are written in the past tense.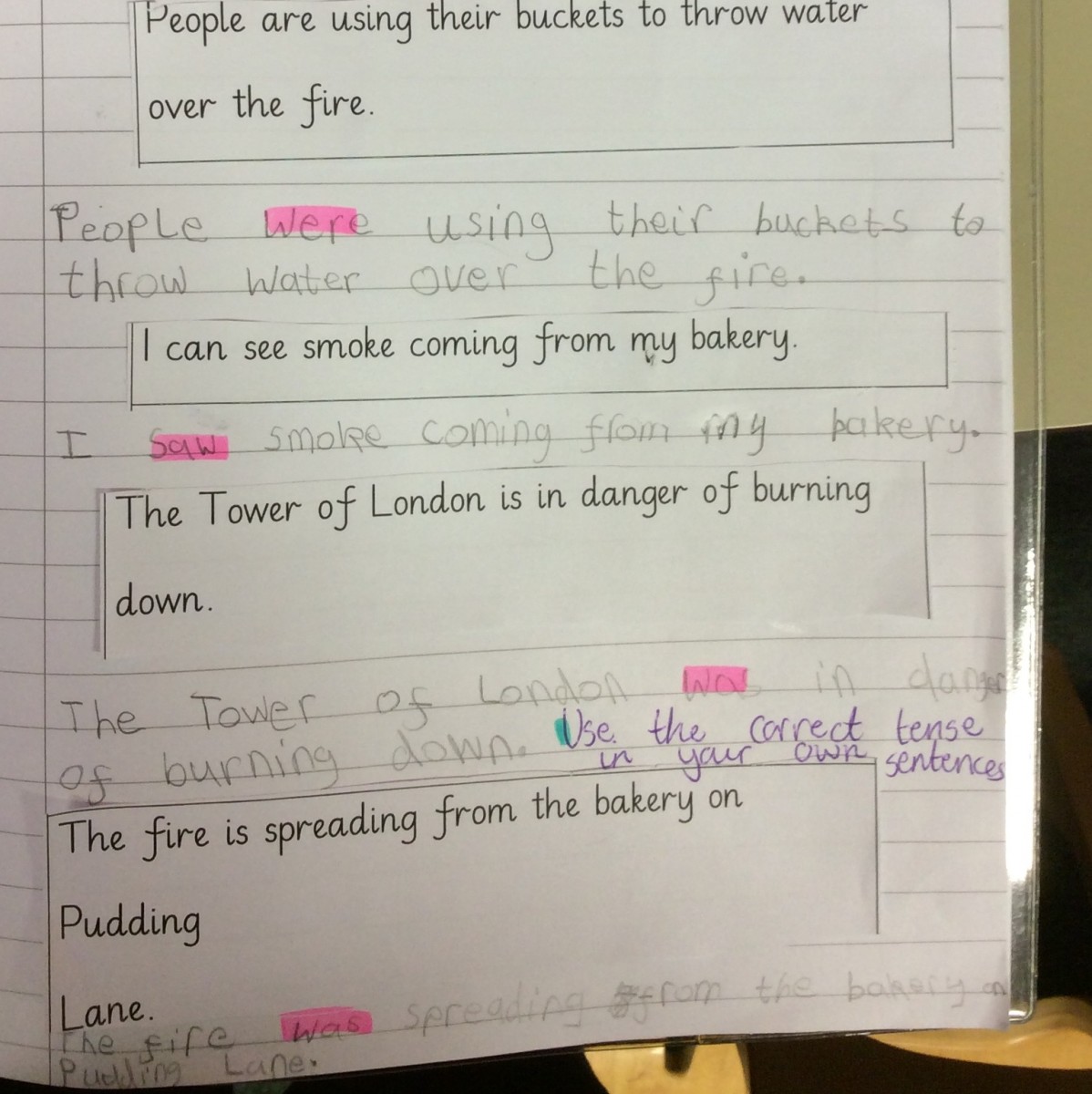 In topic we started the term looking at science in particular living things and their habitats. In this topic we investigated forest school and our school playground to see how many different habitats we could find. Following on from this, we have started looking at the Great Fire of London. We have developed our map skills to locate London and Birmingham on the map. After that we looked at a 1666 map of London after the fire and identified the areas of London that were destroyed by the fire. This week we are starting the look at Samuel Pepys and the diary he wrote during the Great Fire.