World Book Week 2019
This year's £1 books are: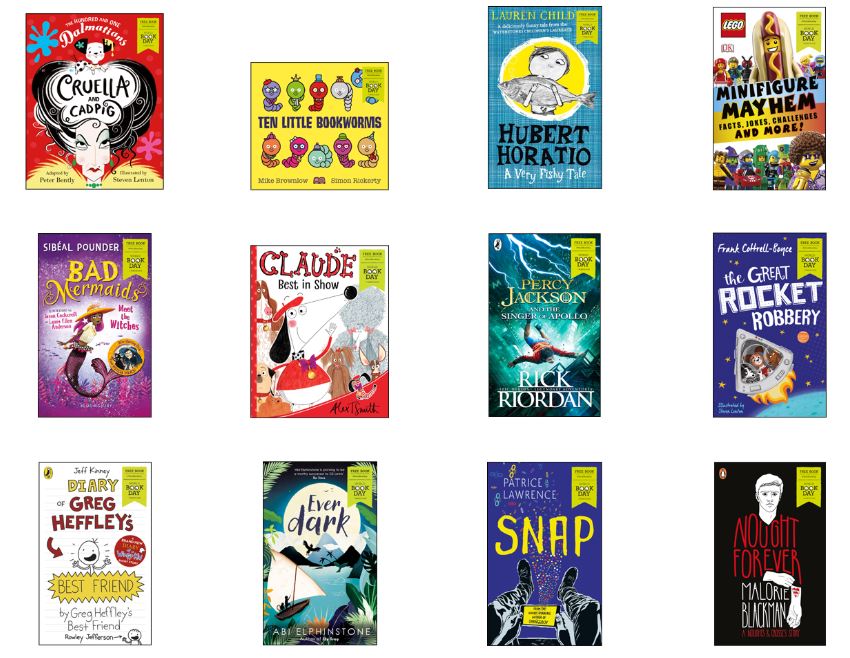 This year Grove school will be raising money for Book Aid International.
On our dress up day we will be asking for donations to send to Book Aid International.
The charity Book Aid International buys books to send to countries all over the world to places where children have not got access to the books they need for school work and for pleasure reading.
Below are some ideas for dressing up as your favourite book character. Have a look at the Book Aid website for more ideas. Follow the link below:
Book Aid International World Book Day Costumes
Well done children, you raised £153.09 for Book Aid International. This means Book Aid will donate 75 books to children who need access to books and reading.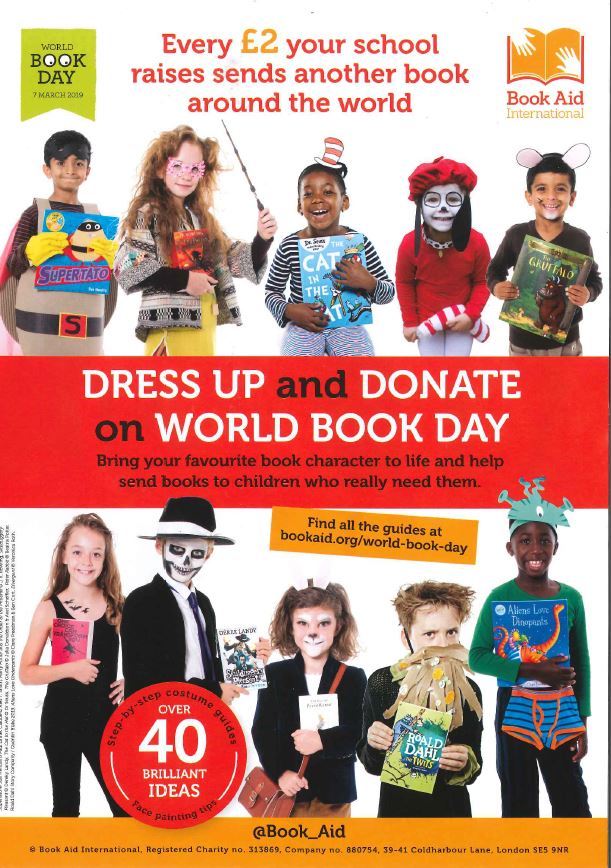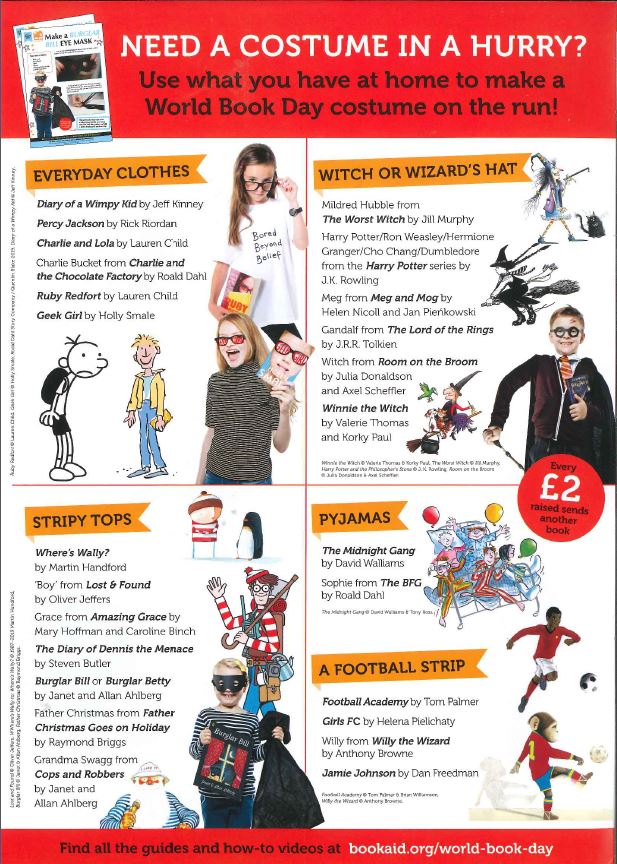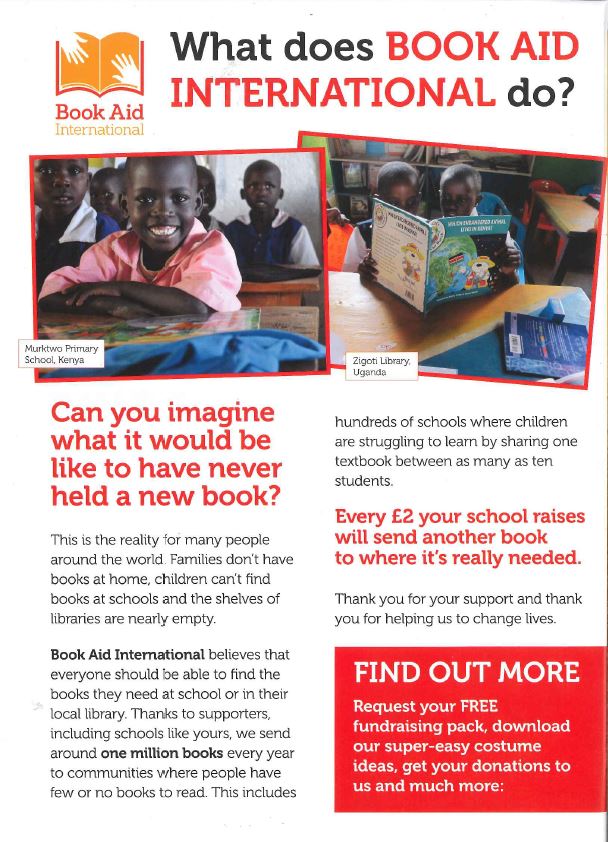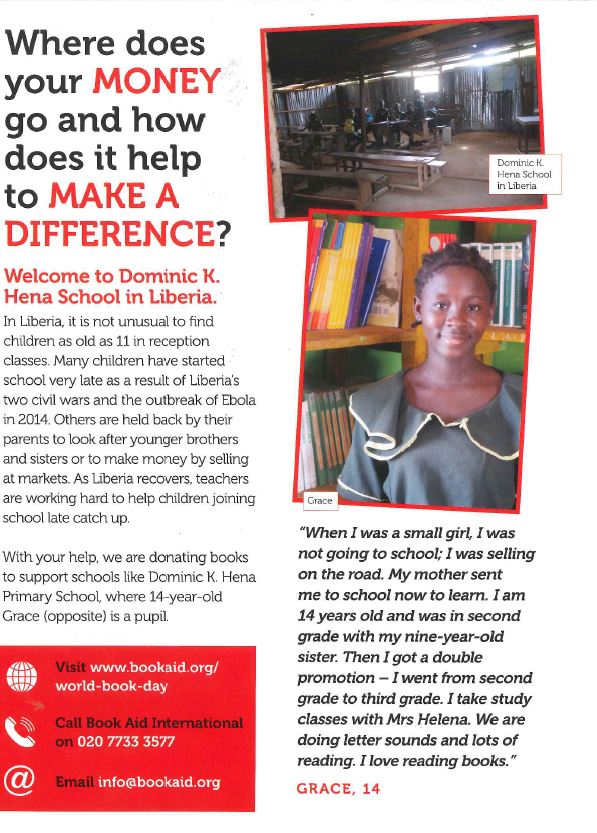 Tuesday 5th March - Read before you Sleep
On Tuesday after school over 30 families from nursery and reception joined staff in the hall for a 'Read before you sleep' event. All the children and staff wore pyjamas and snuggled down with some good books, a cup of milkshake and a cookie. It was lovely to see all the children entranced and enthralled by all the lovely books.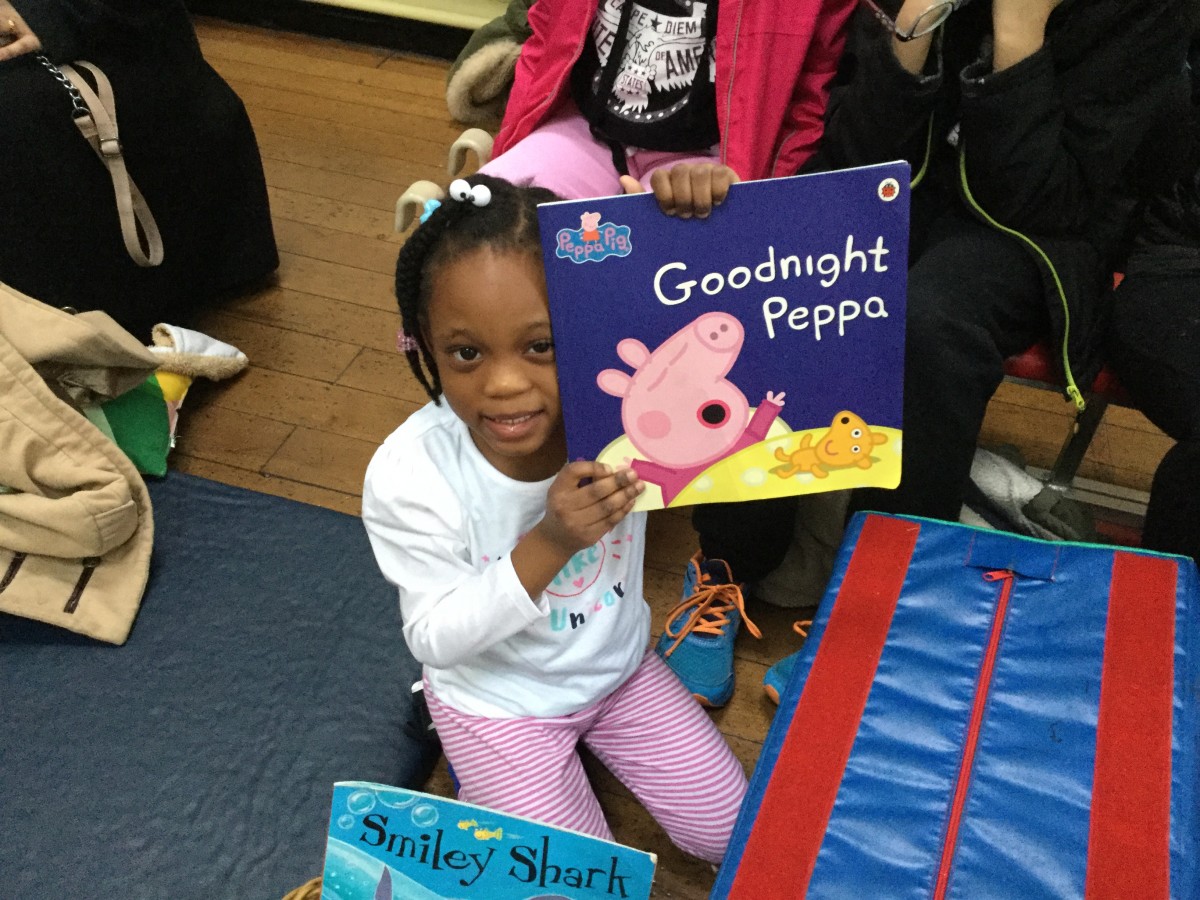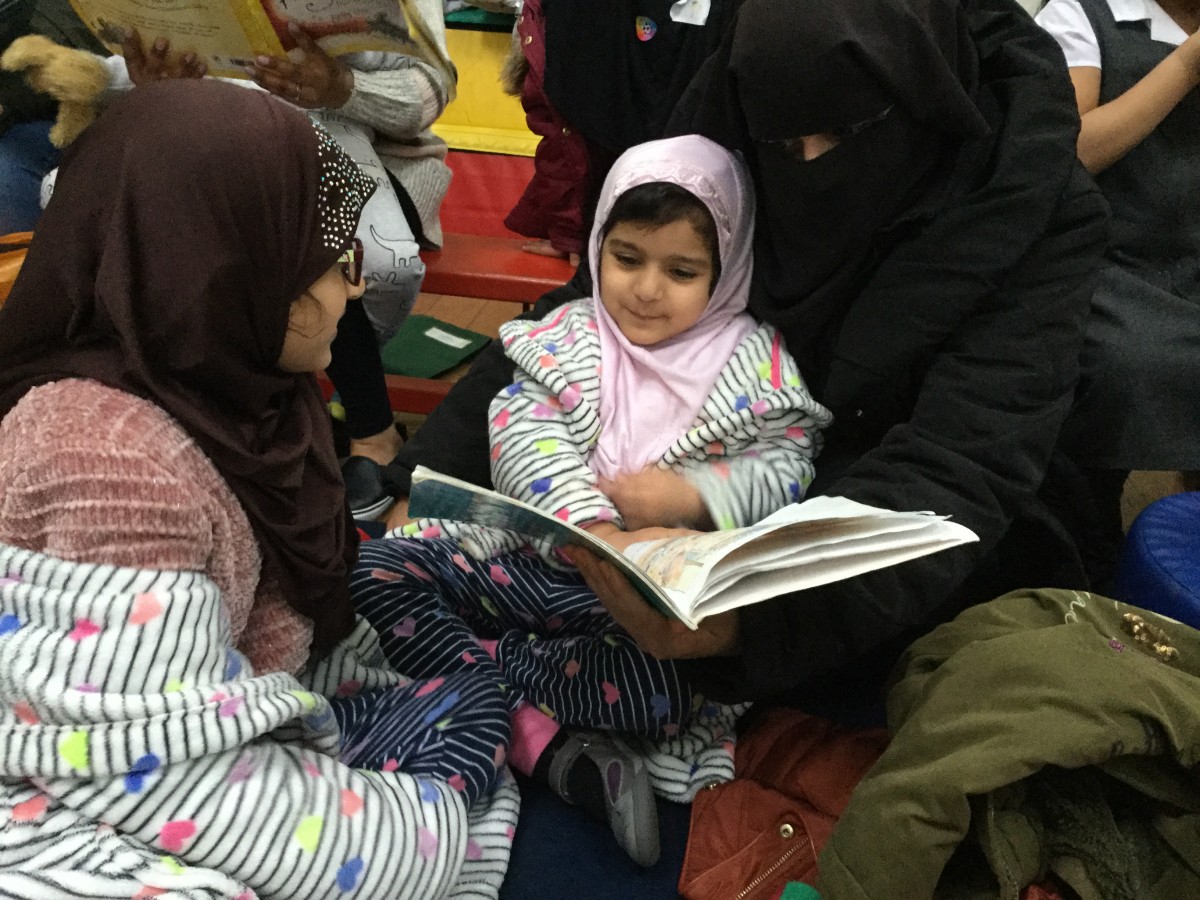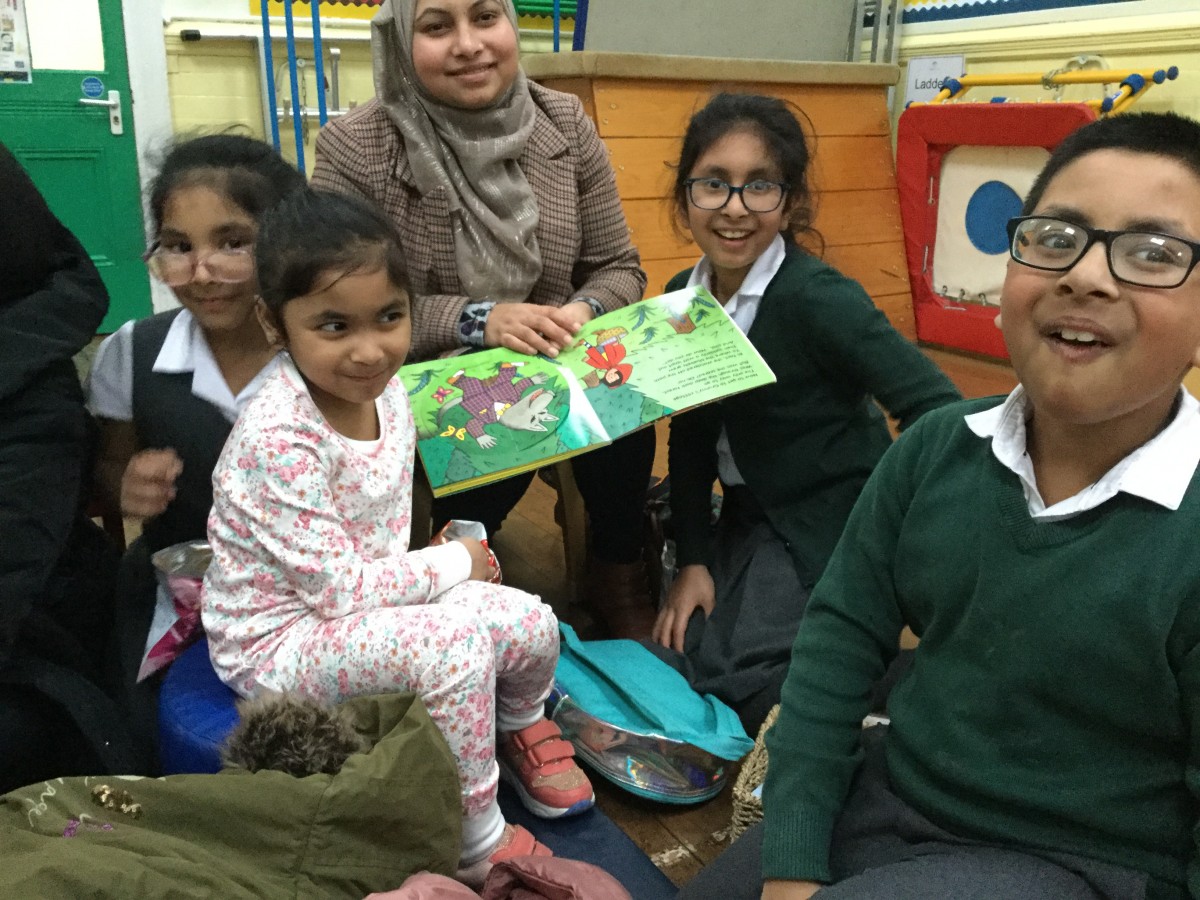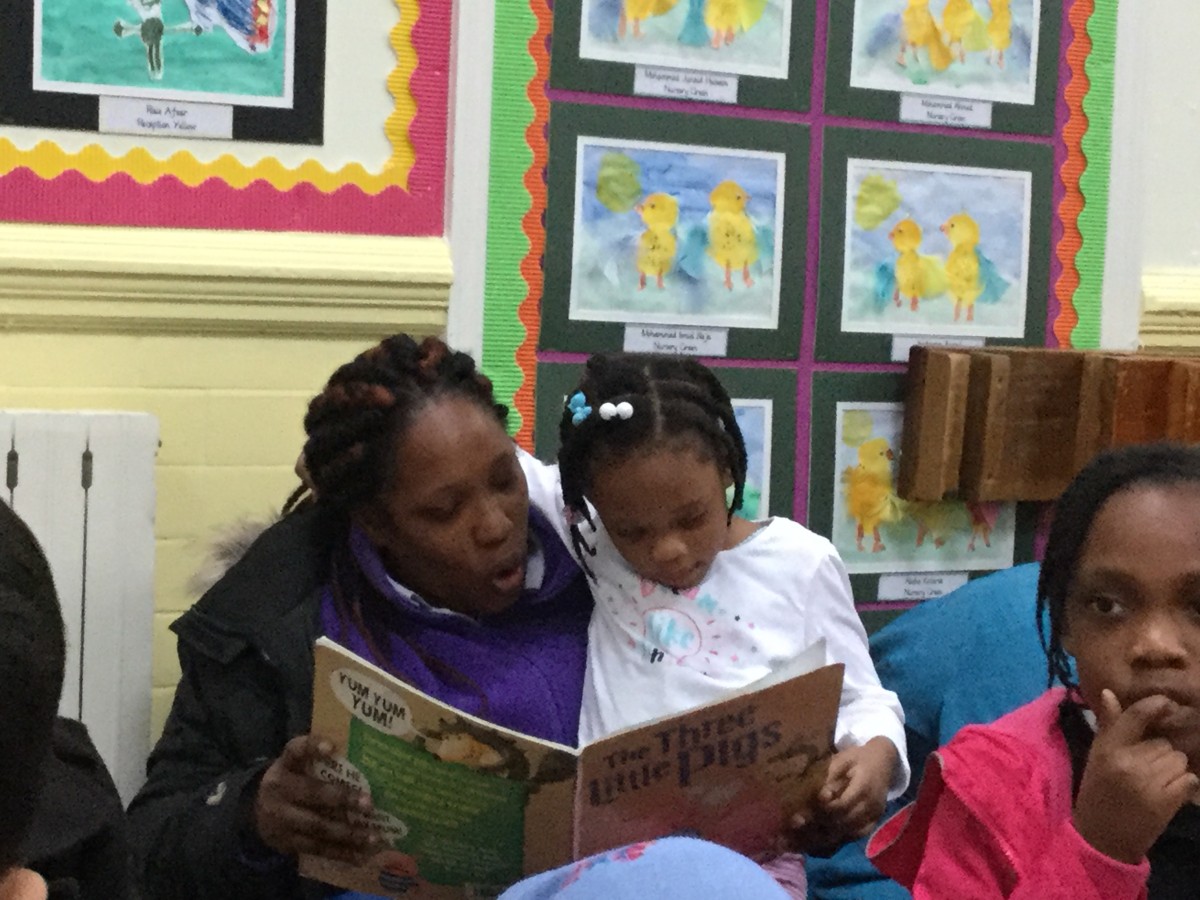 Wednesday 6th March - Read before you Sleep
On Wednesday after school year 1 and year 2 came back to school dressed in their pyjamas ready to snuggle down for a storytime. Milkshake and cookies helped make it feel like bedtime!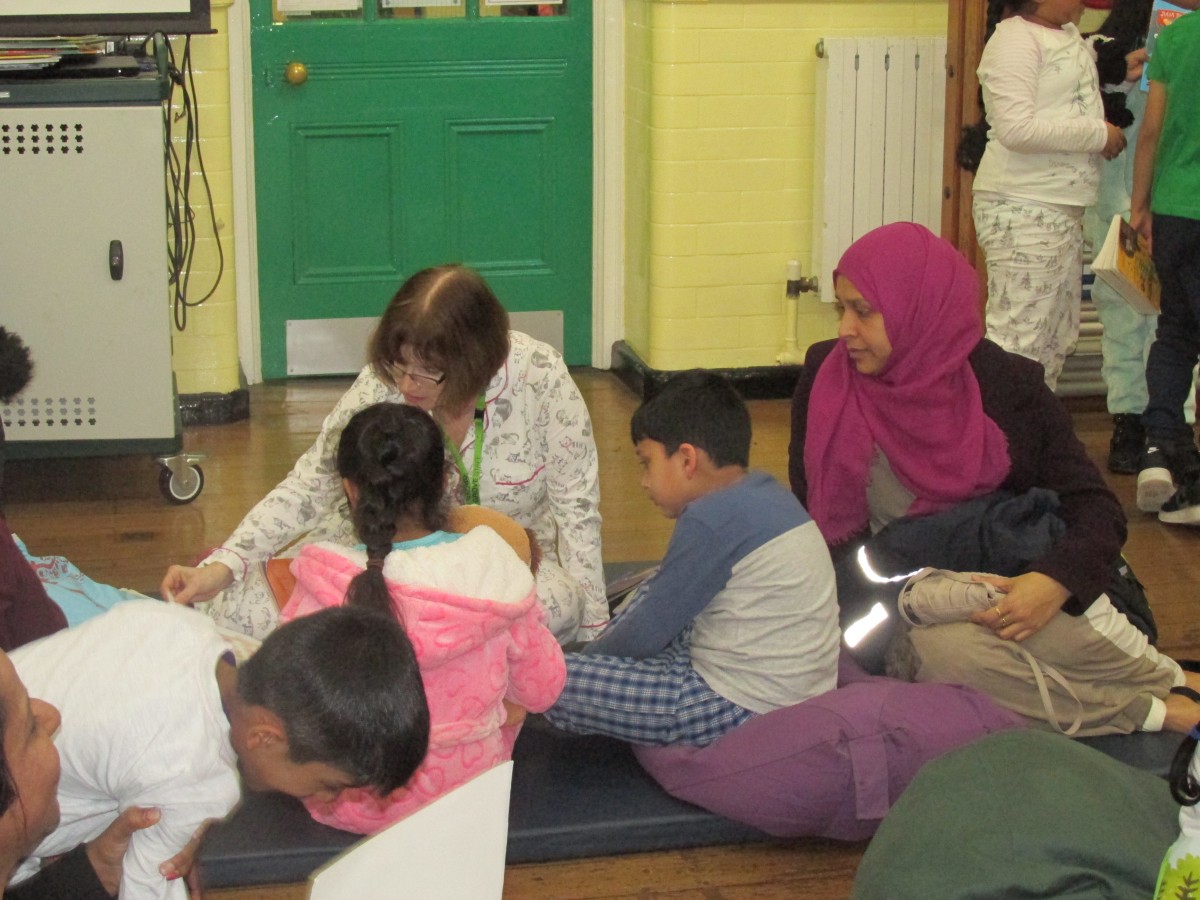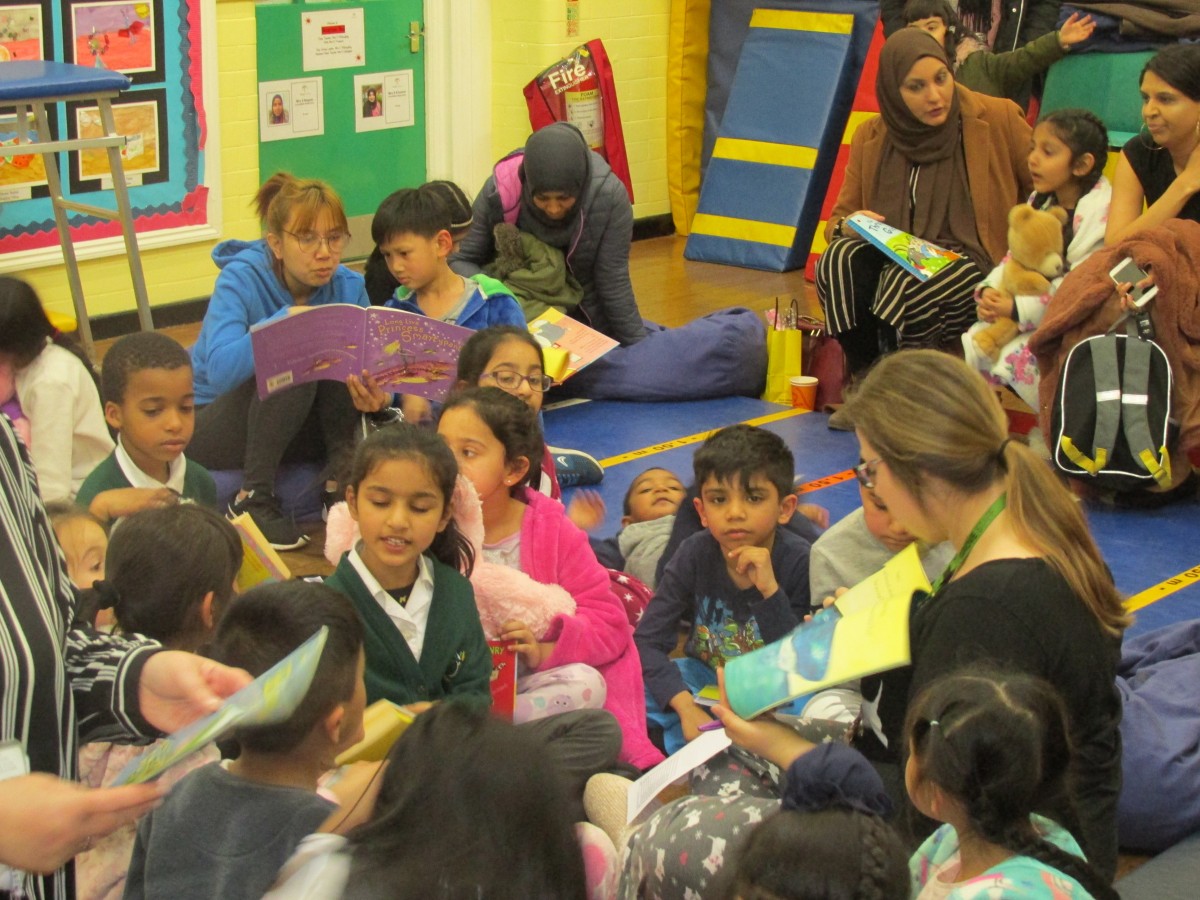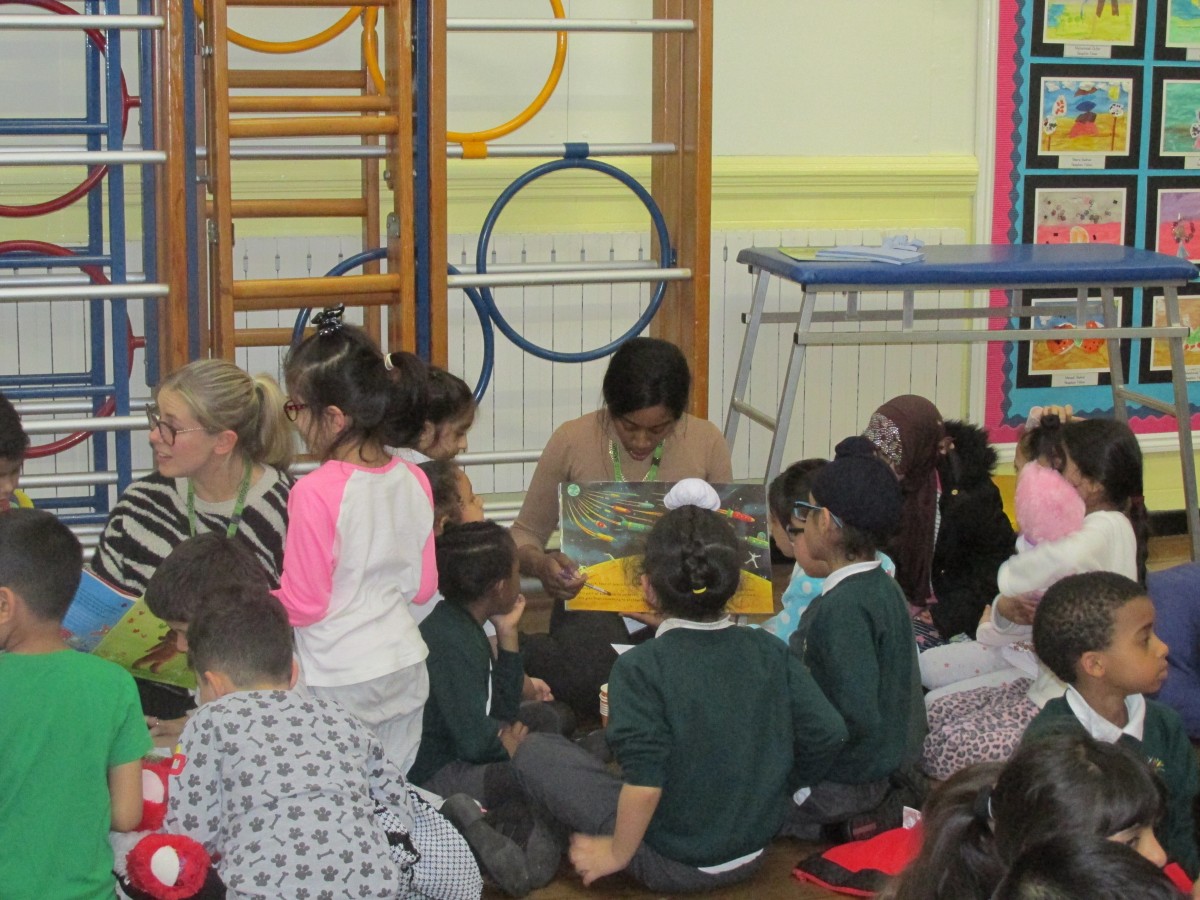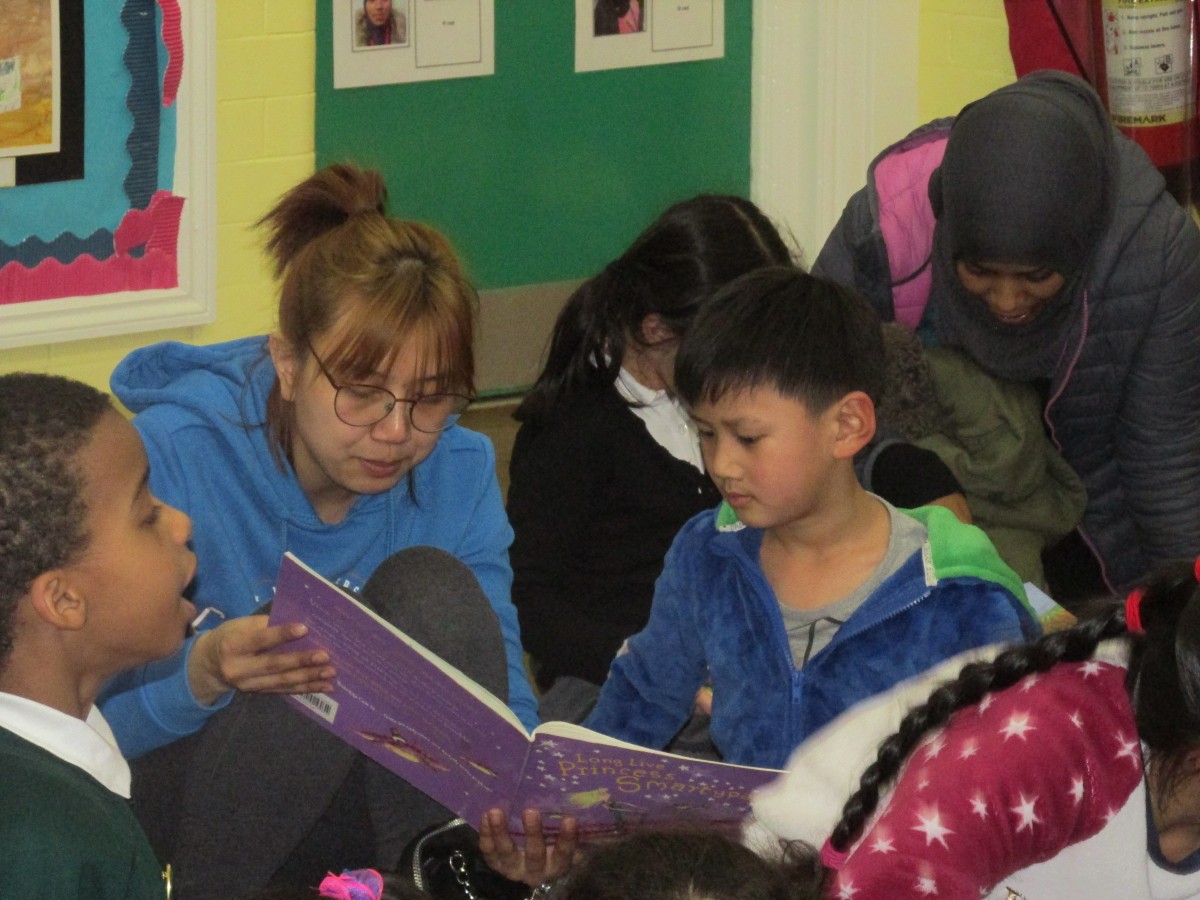 Thursday 7th March - Where's Wally?
Thursday was all about finding Wally. He was hiding everywhere! In the classrooms, the dining halls, the library, just about everywhere around the school. The children had great fun finding Wally.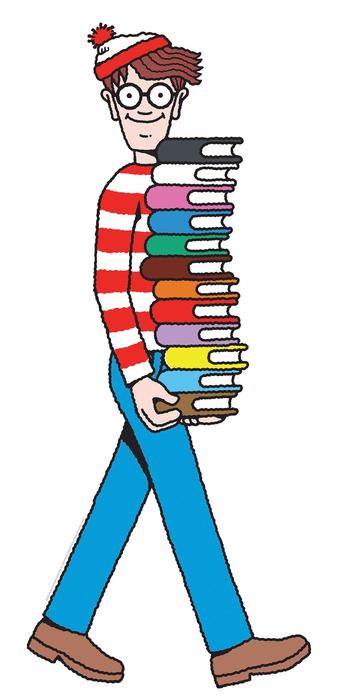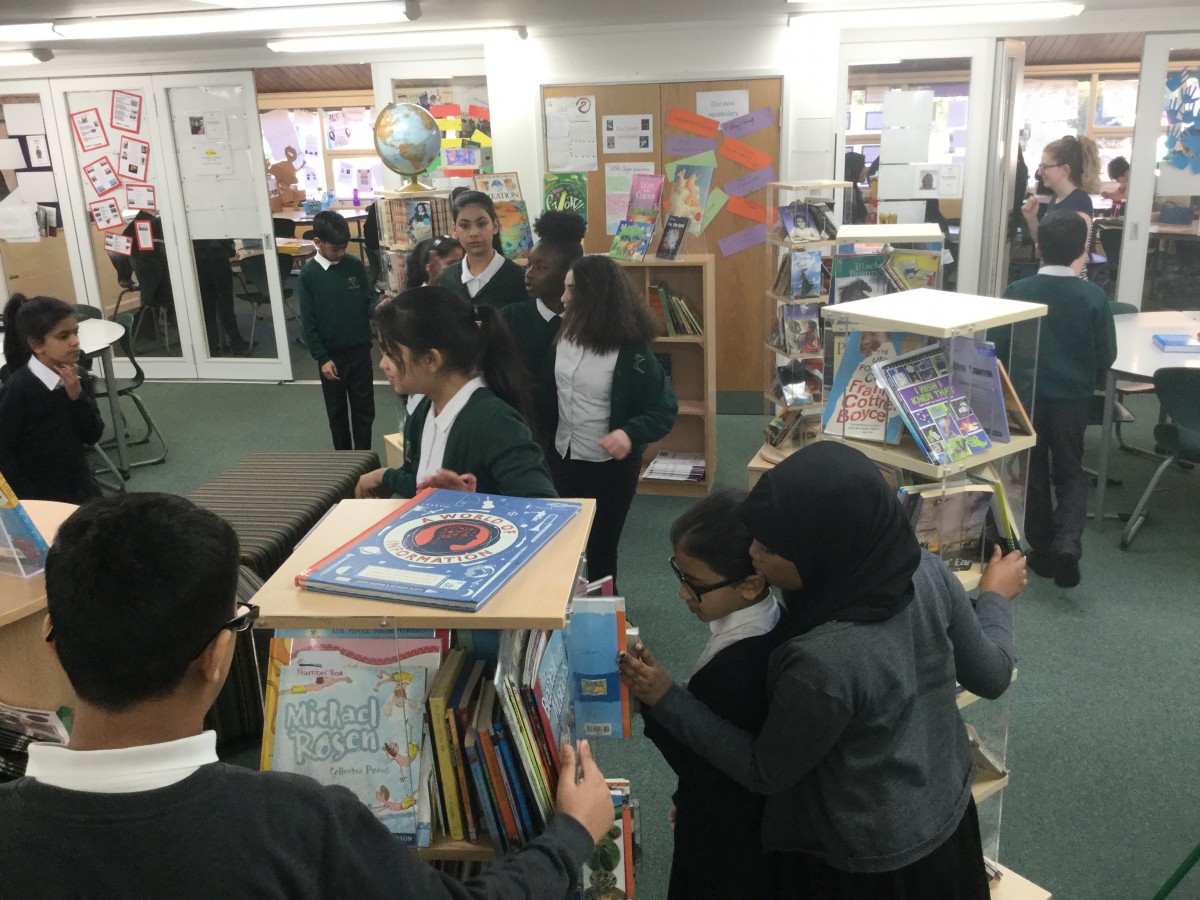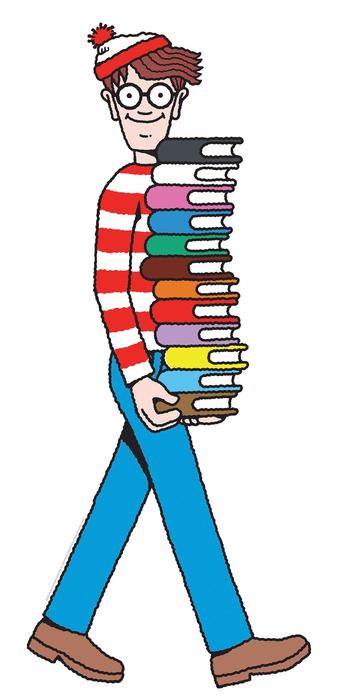 Friday 8th March - Dress up Day
On Friday Mary Poppins (Ms Baker) with her magic book umbrella visited all the classrooms to present each child with a World Book Day book to take home with them. The children were thrilled with their books and they can now take their £1 World Book Day vouchers to a book shop and get another of the £1 titles.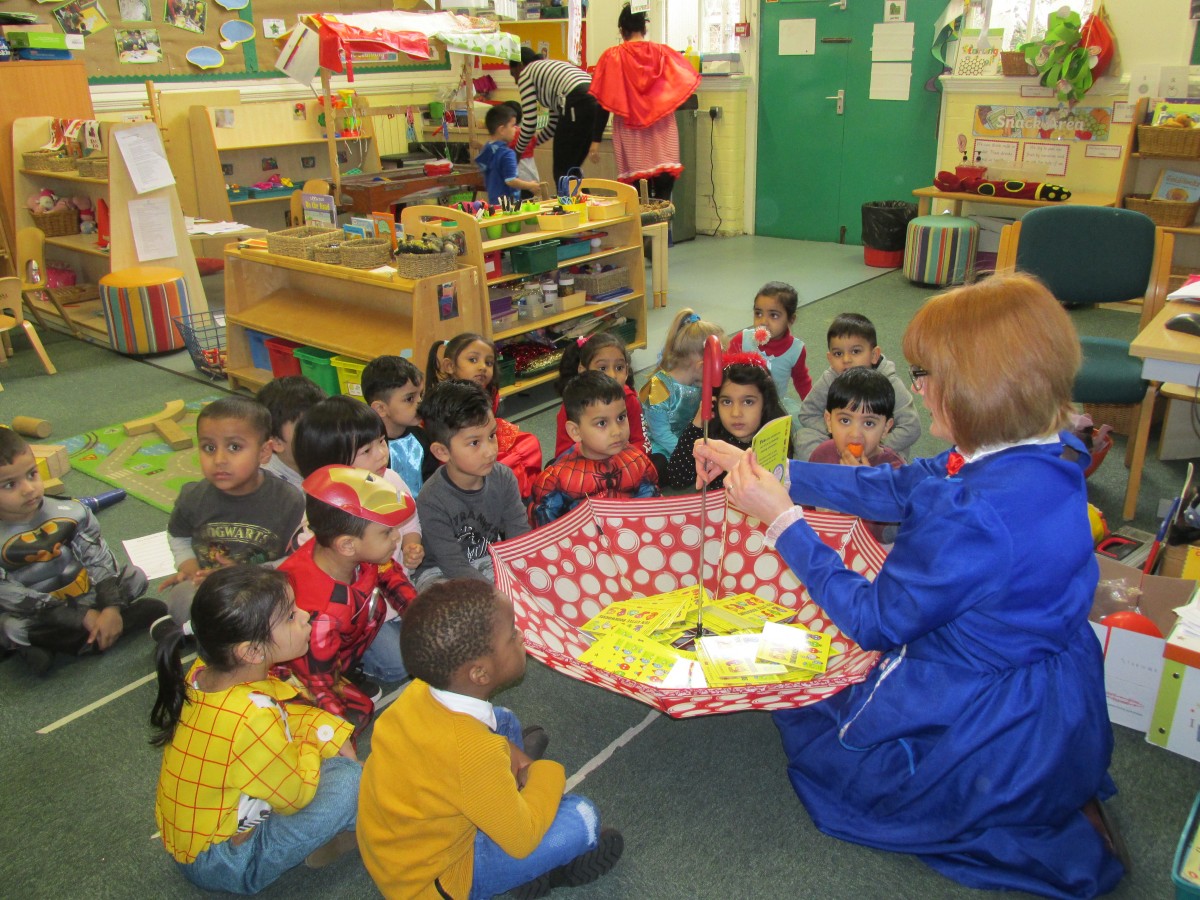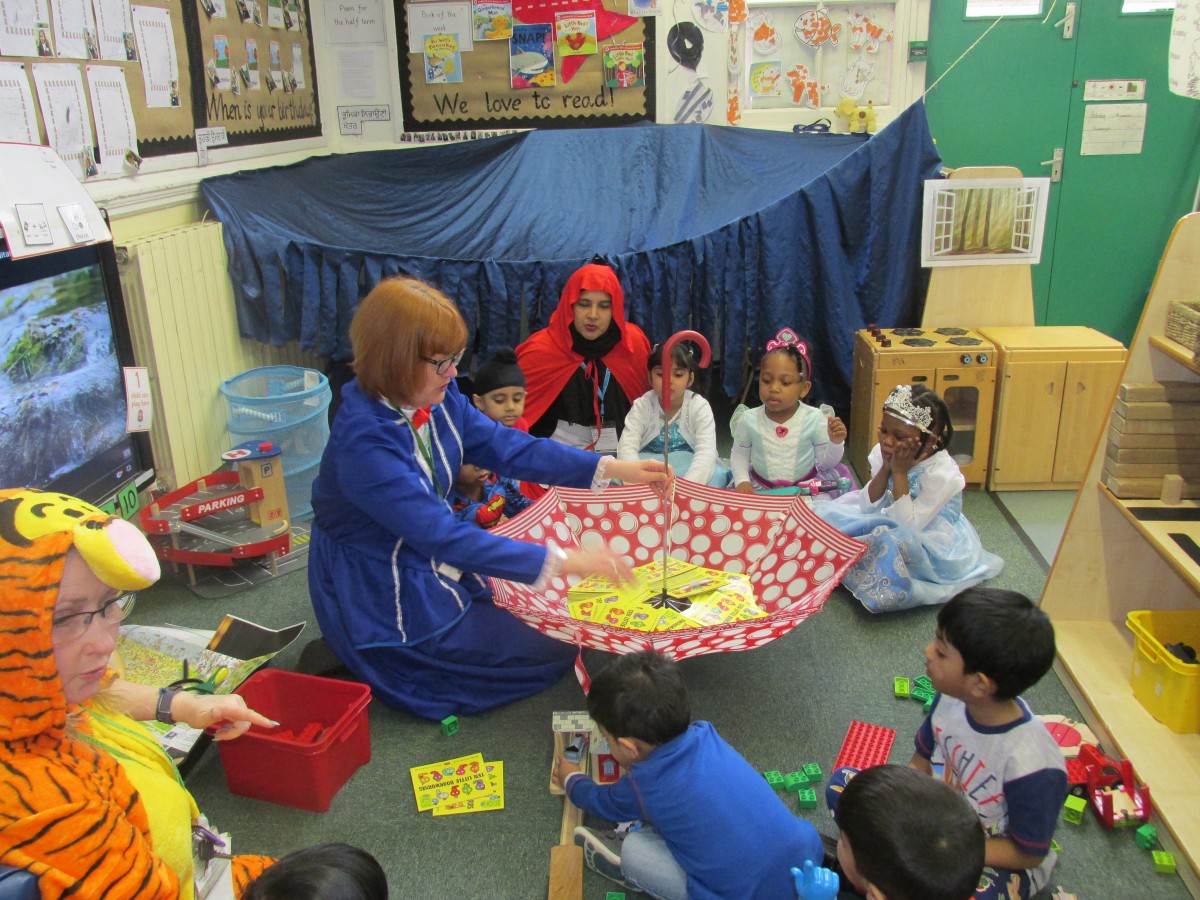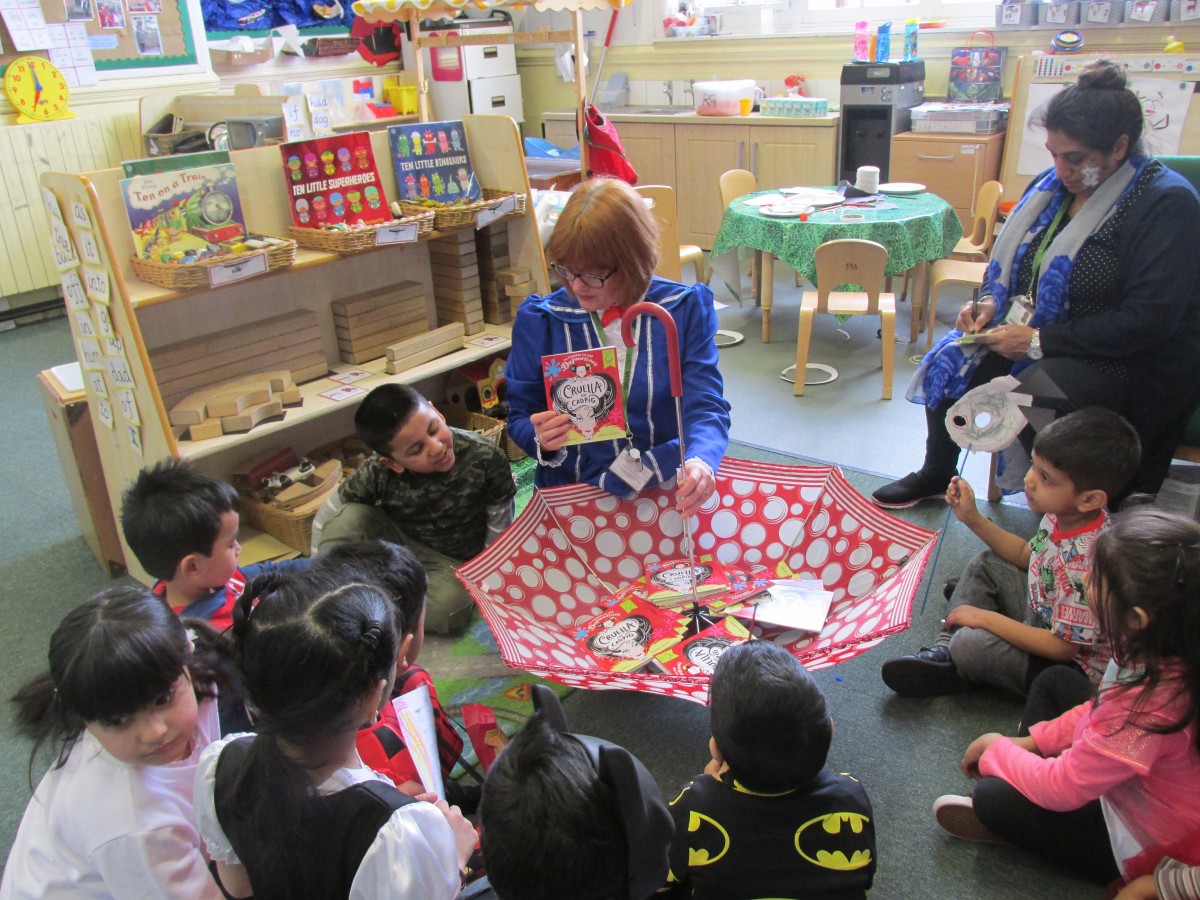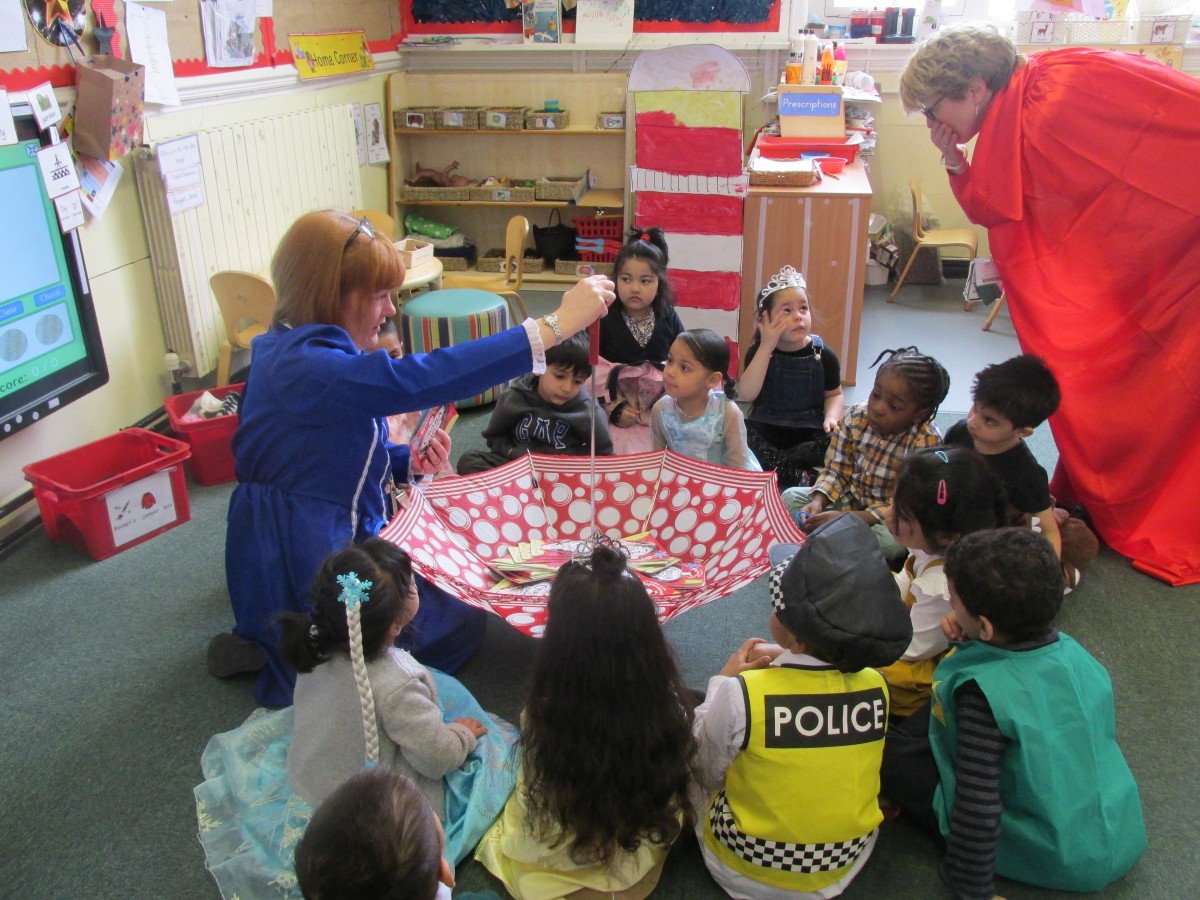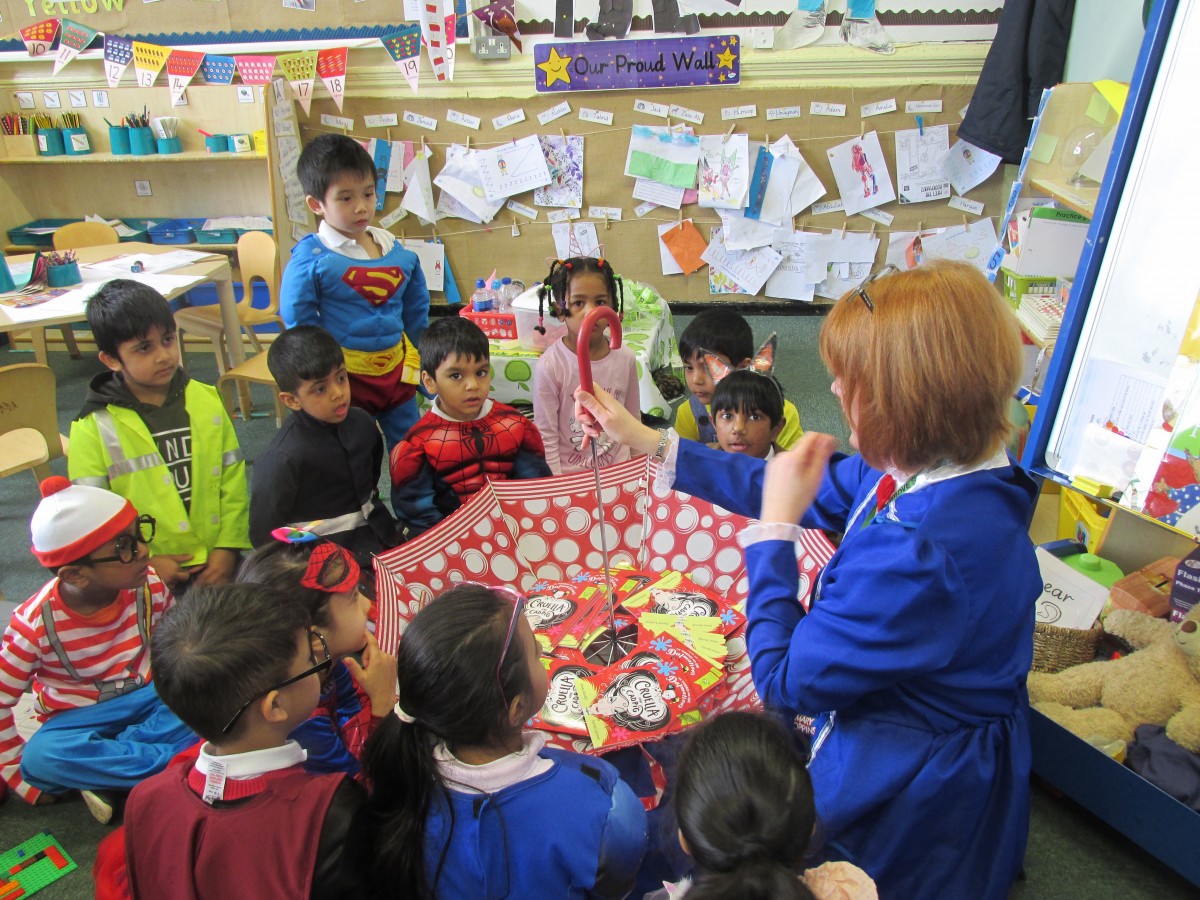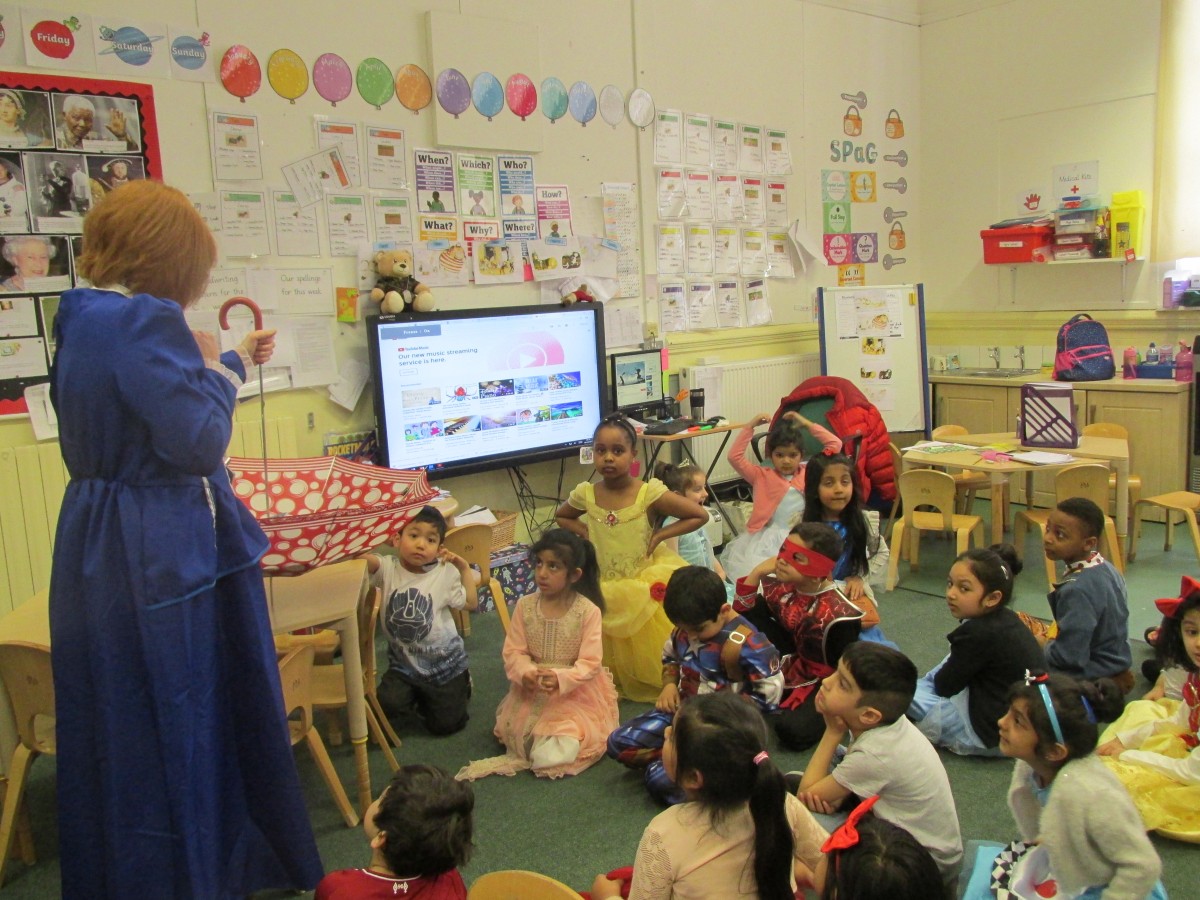 There were some fabulous costumes around school on Friday, pupils and teachers.