Science Week 2018
Year 6
On the Monday of Science Week, Year 6 pupils were thrilled to visit Holyhead School to take part in experiments using their bunsen burners. Each child enjoyed completing flame tests to identify metal salts, and solved a mystery using this knowledge. They were delighted to be presented with 'bunsen burner licences' at the end of the session.
On Tuesday, Year 6 was visited by the ThinkTank and their light dome. The pupils took part in a range of experiments inside the dome including 'catching shadows' and mixing different colours of light.
As part of science week, Year 6 pupils have created posters based on the theme 'Exploration and Discovery'. The quality of posters has been fantastic and they have covered a wide range of topics, from the microwave to space travel!
Year 5
This week, we had a very special visit from HandsOn Science and we took part in a firework workshop! We learned all about what makes the different colours in fireworks by testing different metallic salts over a Bunsen burner. The different salts made lots of lovely colours including flamingo pink, violet and bright green. Our favourite was when we watched Fran burn a magnesium strip which caused a bright white light so powerful that we were not allowed to look at it directly as it is very harmful to our eyes!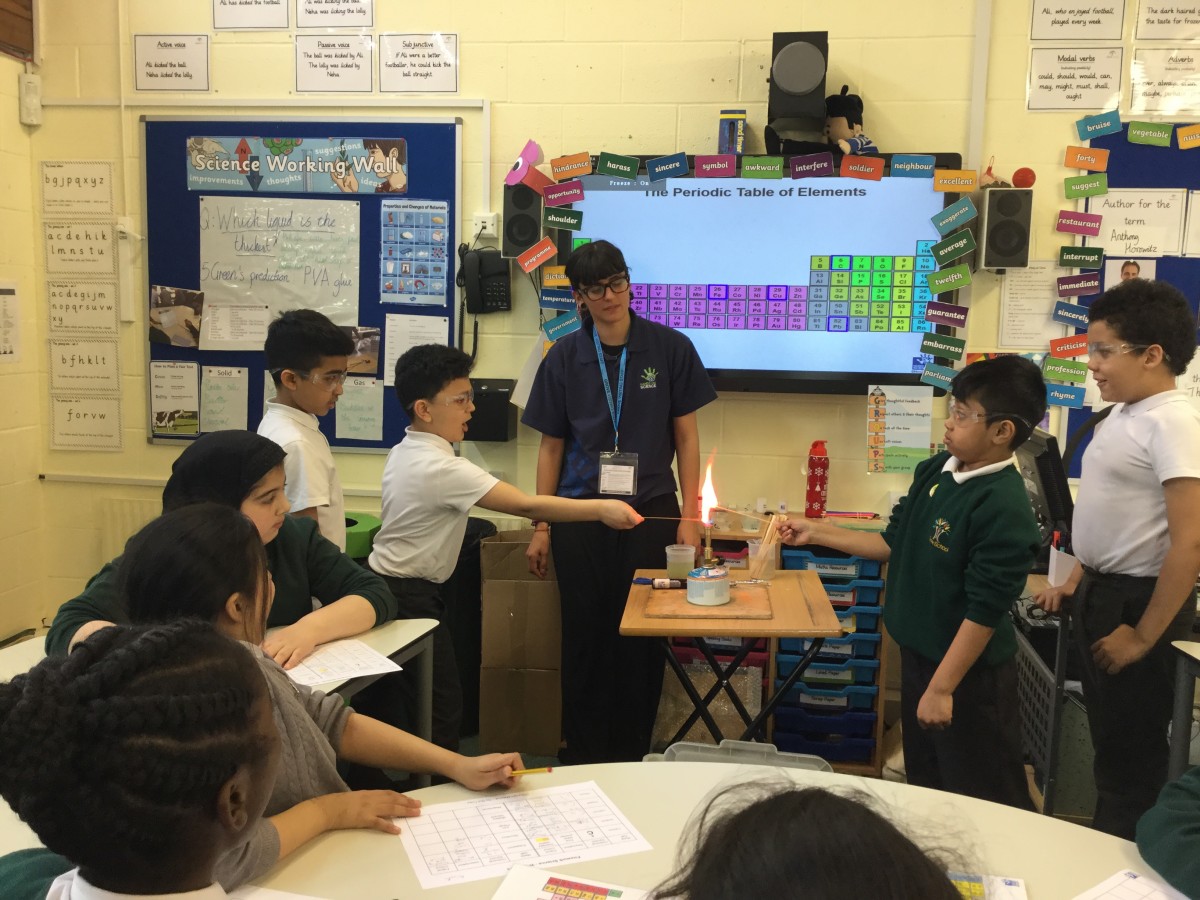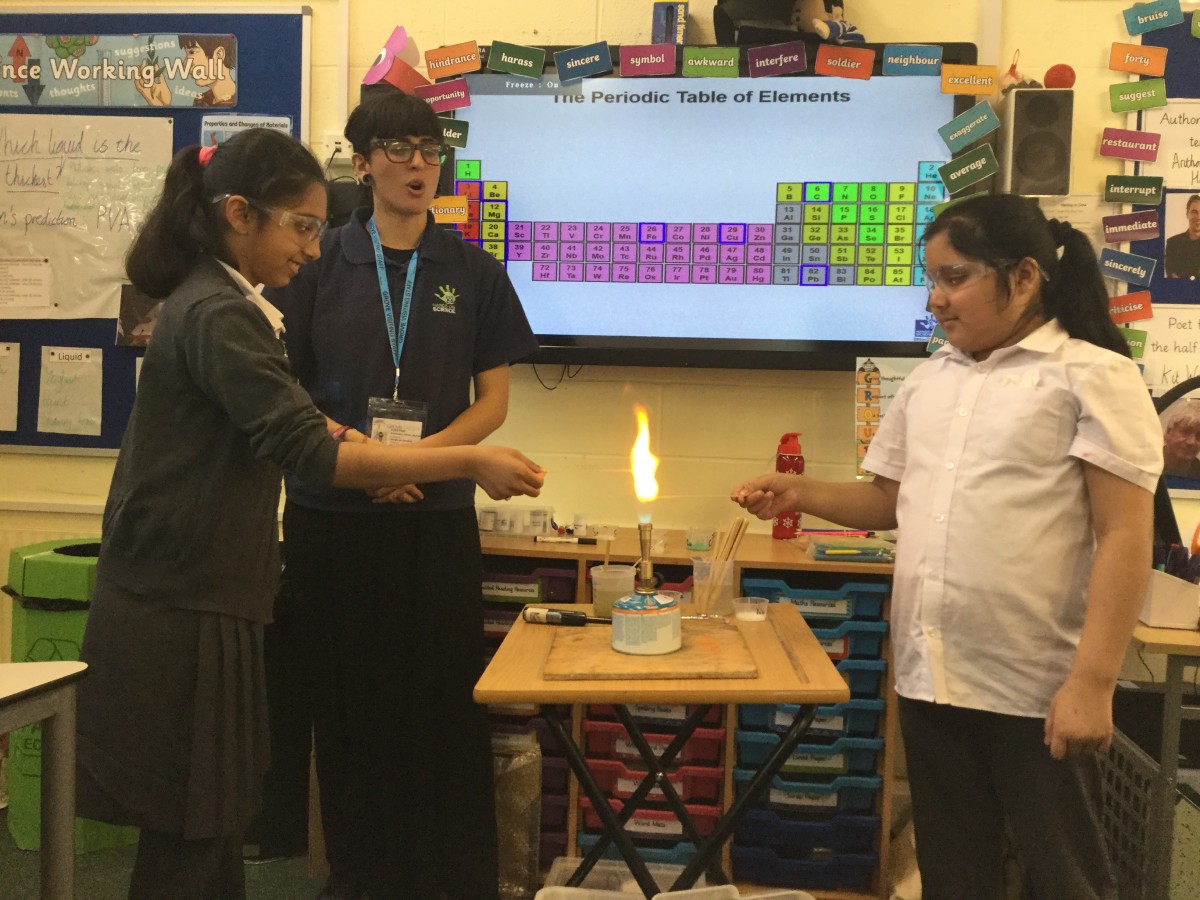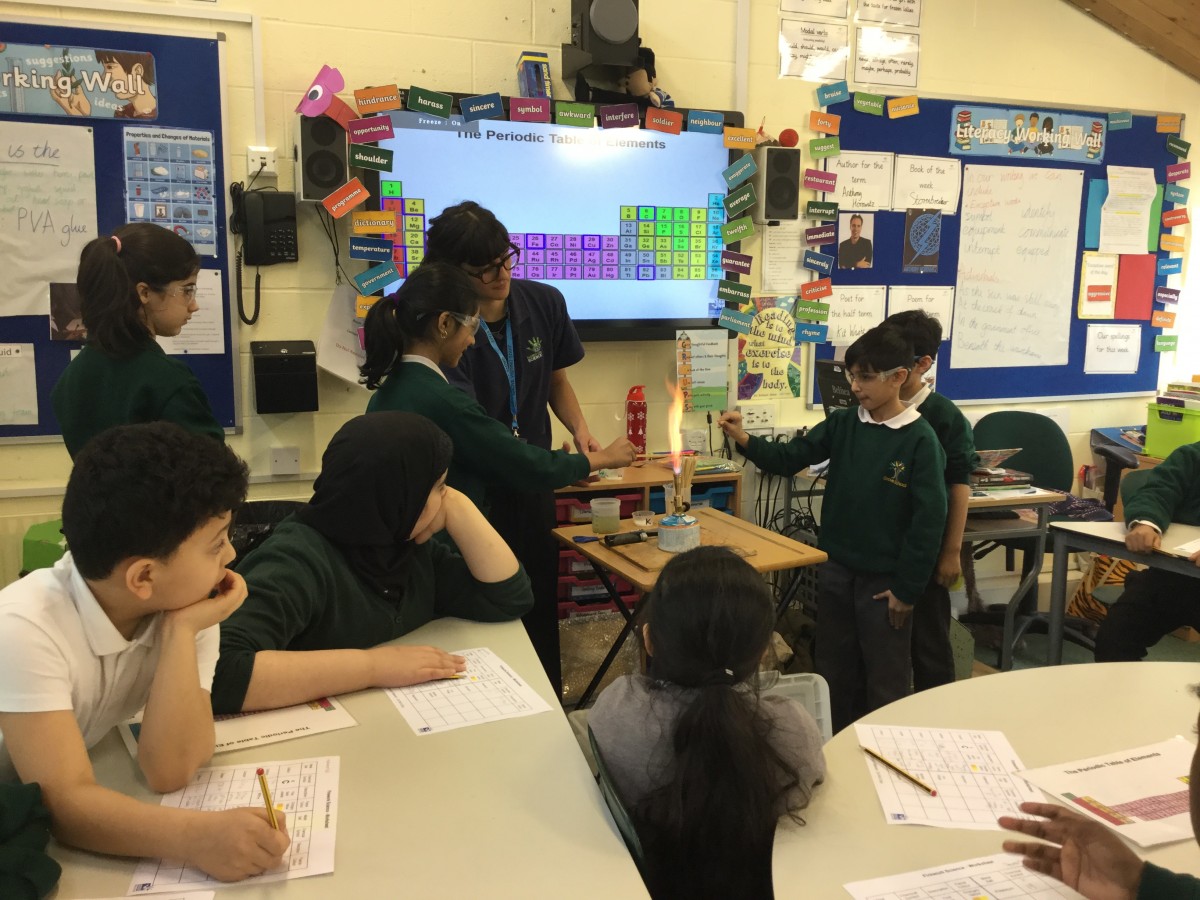 Year 4
This week in year 4 we have been investigating how to make gloop by mixing different ingredients to find the correct consistency. We have been working hard in guided reading using non-fiction books to help support our work.
Once we had found the correct consistency it felt weird. Was it a solid? Or was it a liquid? The class had a good discussion about it and we still didn't come up with an explanation. But we all had our own fantastic ideas.We are looking forward to our explosion out of topic with 'Hands on Science' in the last week of term.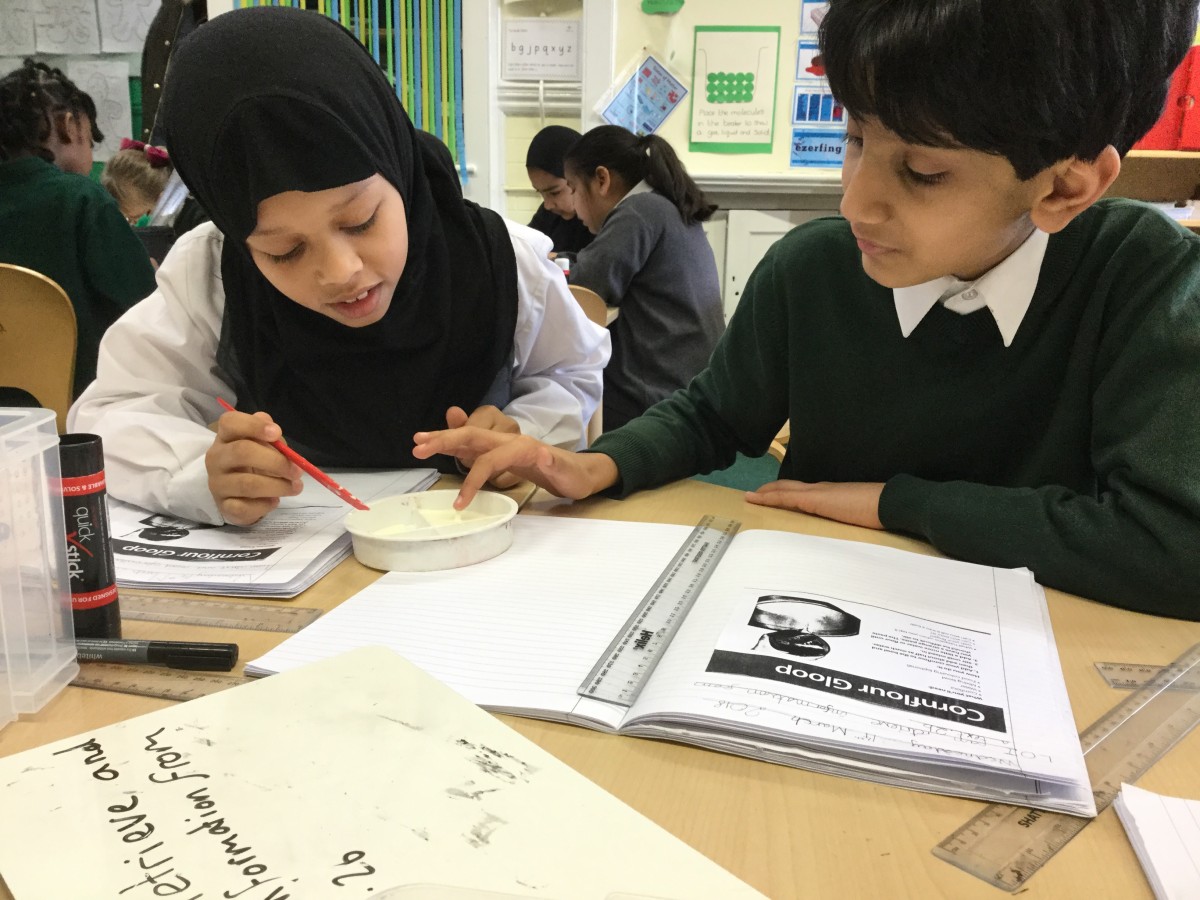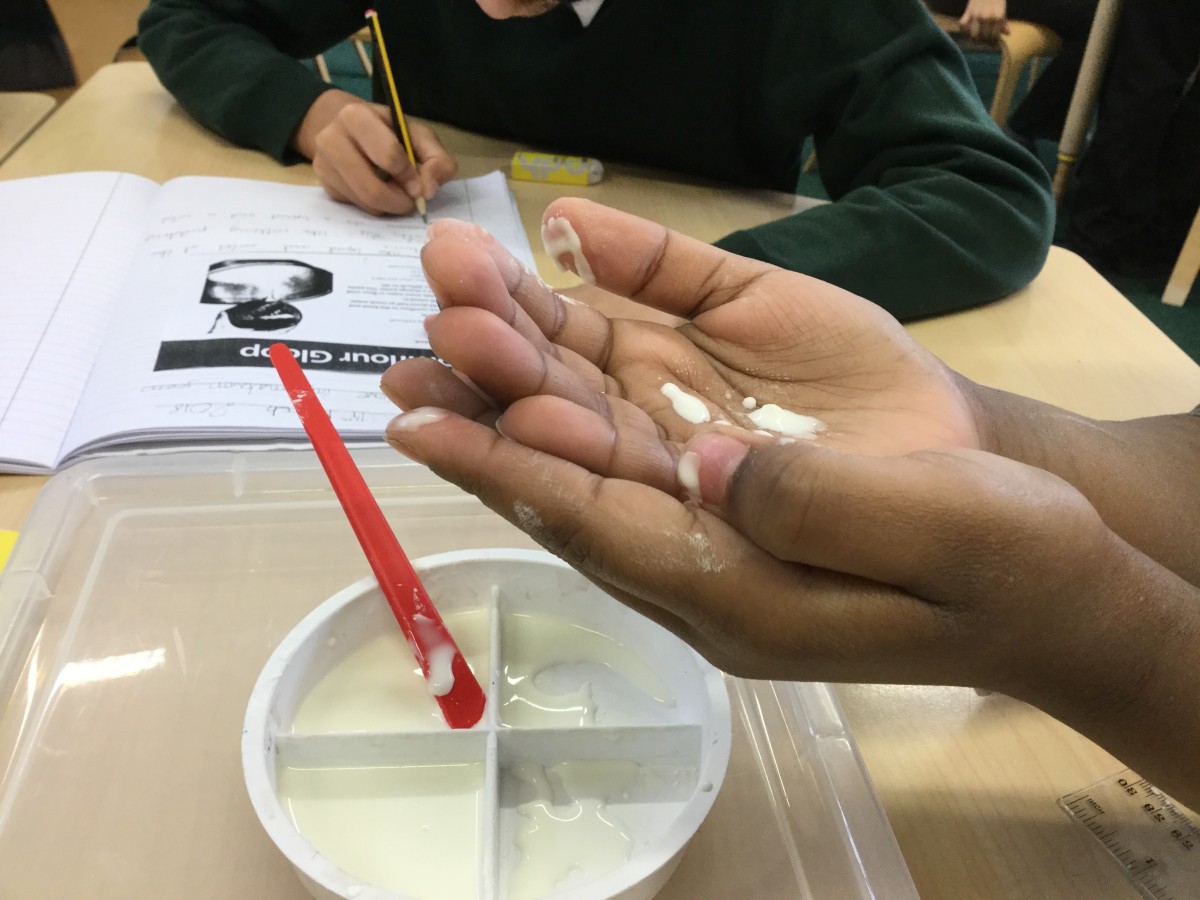 Year 3
We finished off our Science topic on forces and magnets by preparing and delivering an exciting magnets fair for Year 2 pupils. The pupils worked in groups to showcase an experiment that they had done this half term and explain the science behind it to the Year 2 pupils. We also took part in an exciting poster competition about exploration and discovery.
Year 2
We have had a very exciting Science Week and started our Plants topic. We've been outside exploring plants in the school environment and sketching them, as well as planting our own plants so we can watch them grow. We were also invited to Year 3 to take part in the science workshop the children had organised, and we learnt all about Magnets by playing their lovely handmade games. Then on Friday, we walked over to Upper School where we worked with the Year 5s learning about forces and motion by having balloon races! We've had lots of fun learning lots of different things in Science this week!
Year 1
For science week this week, year one did a colour mixing experiment. We made predictions as to what we thought may happen and then tested it to find out.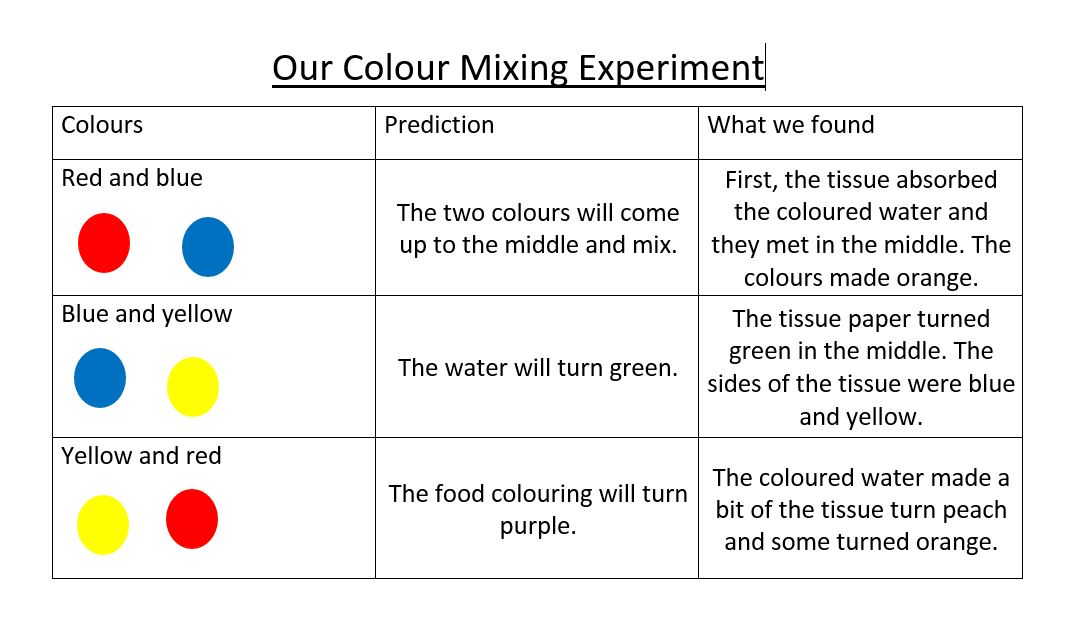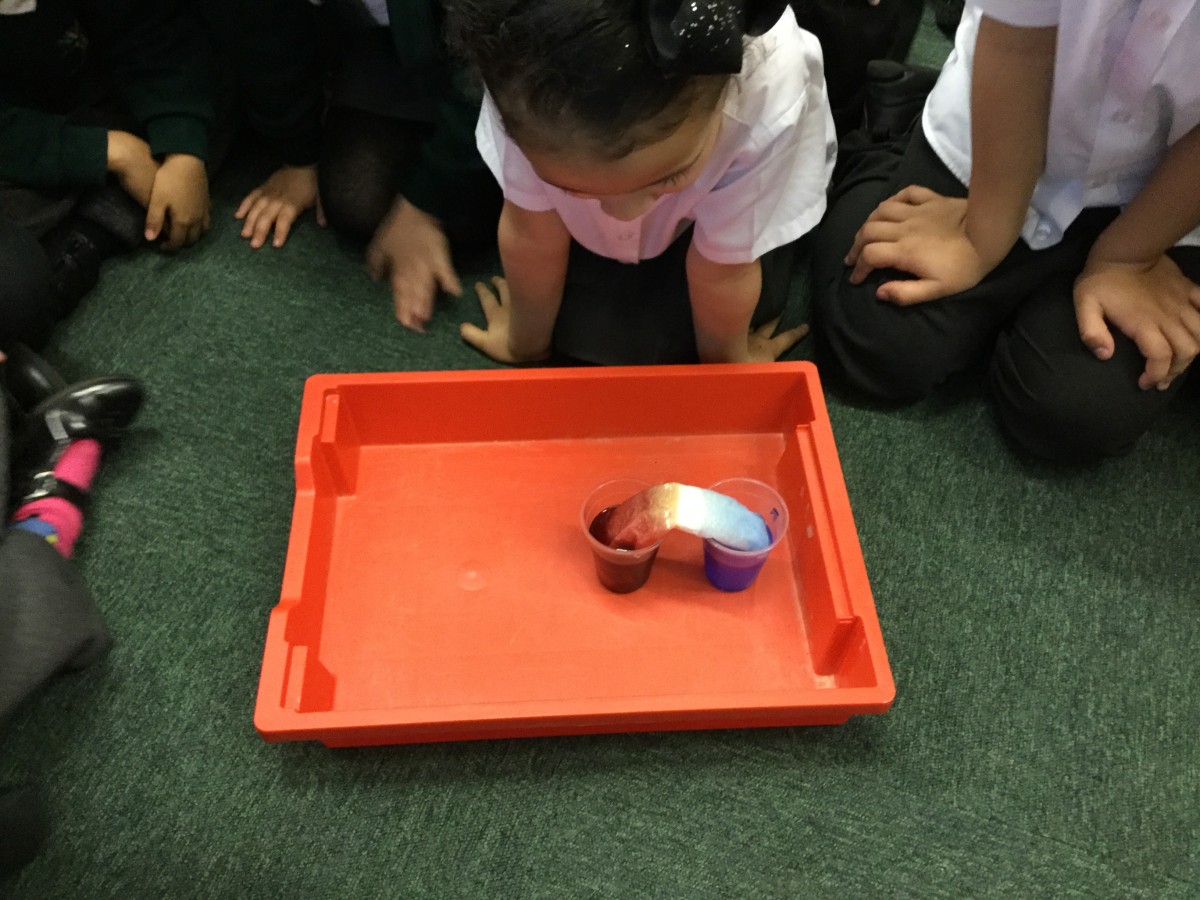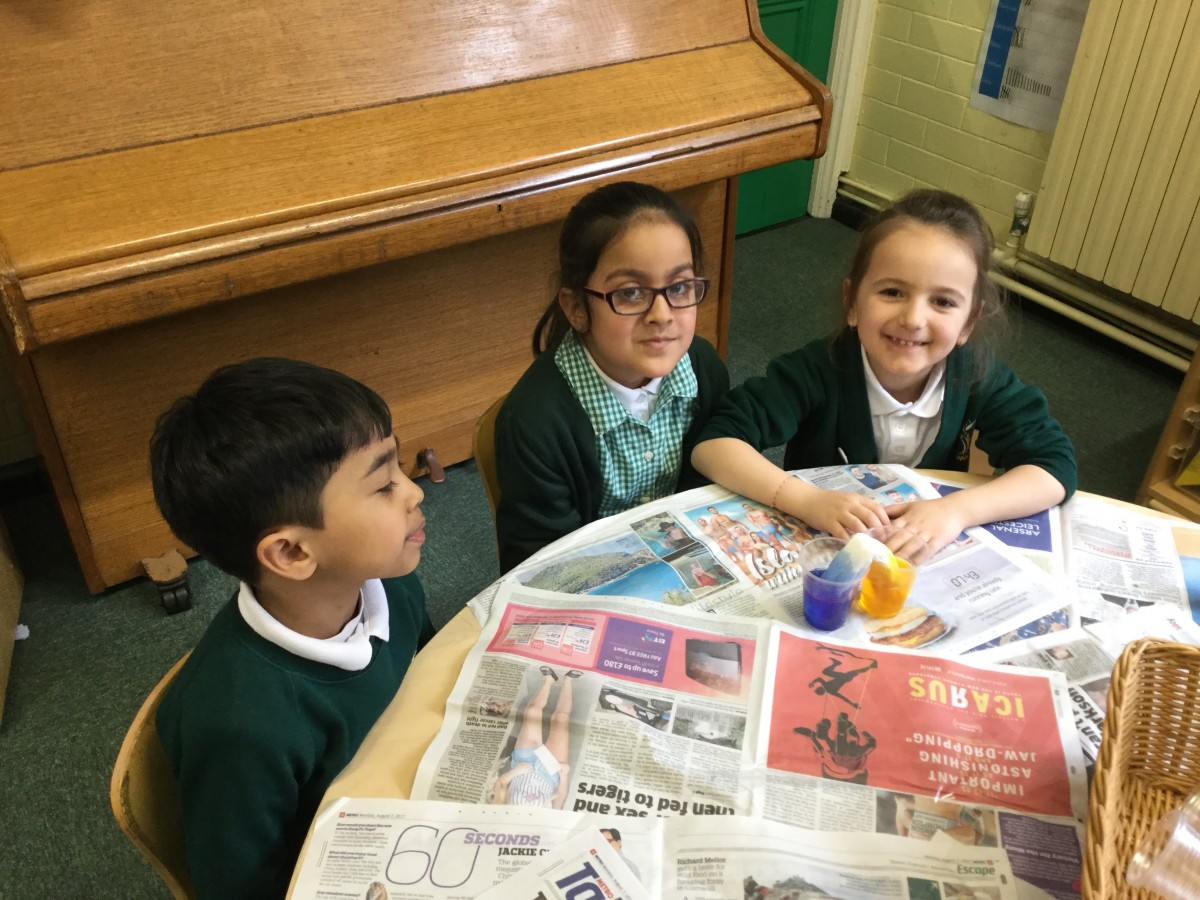 Reception
Reception children were transformed into scientists for Science Week. First we discovered that when we add water to skittles it creates a beautiful rainbow. Then we found some plastic animals frozen in ice and explored the fastest way to get them out. Finally we made a 'super science shaker' and predicted what we thought would happen when we mixed water, oil and glitter together. We had lots of fun shaking our bottles and enjoyed watching the liquids swirl and separate. Best of all, we were able to take our 'super science shakers' home on Friday!
Nursery
Nursery have explored floating based on their Story of the Week, 'Noah's Ark'. They have experimented with different pots and dishes/ arks to find out how many animals they can fit in the boat and still make it float.
Nursery have made a variety of arks to test in the water.
Forest School has also offered Nursery the opportunity to explore science in nature. They have made fruit and seed birdfeeders to help the birds in the cold. They have also begun to identify the different birds that visit Forest School.