Science and Computing at home

We know that Grove is full of keen scientists who would love to continue their learning at home. Fortunately, there are a range of fantastic websites to help with this: from those which offer thrilling experiments to try, to those allowing children to take part in a virtual dive to explore coral reefs! We have collated some of the best places to continue your child's Science learning here- enjoy!
Denis in 2 Yellow has had fun trying out the different experiments. Well done Denis.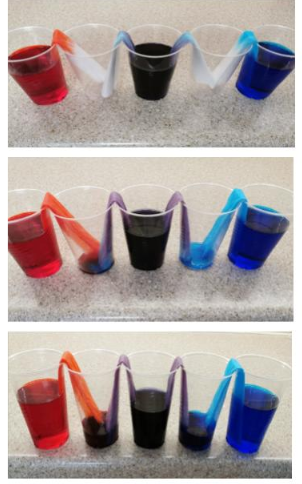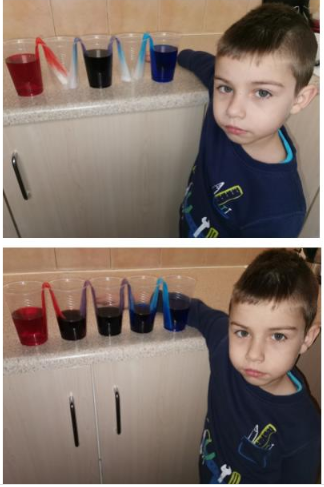 We have some super scientists in EYFS!
Amelia can name lots of planets, look at her fantastic work!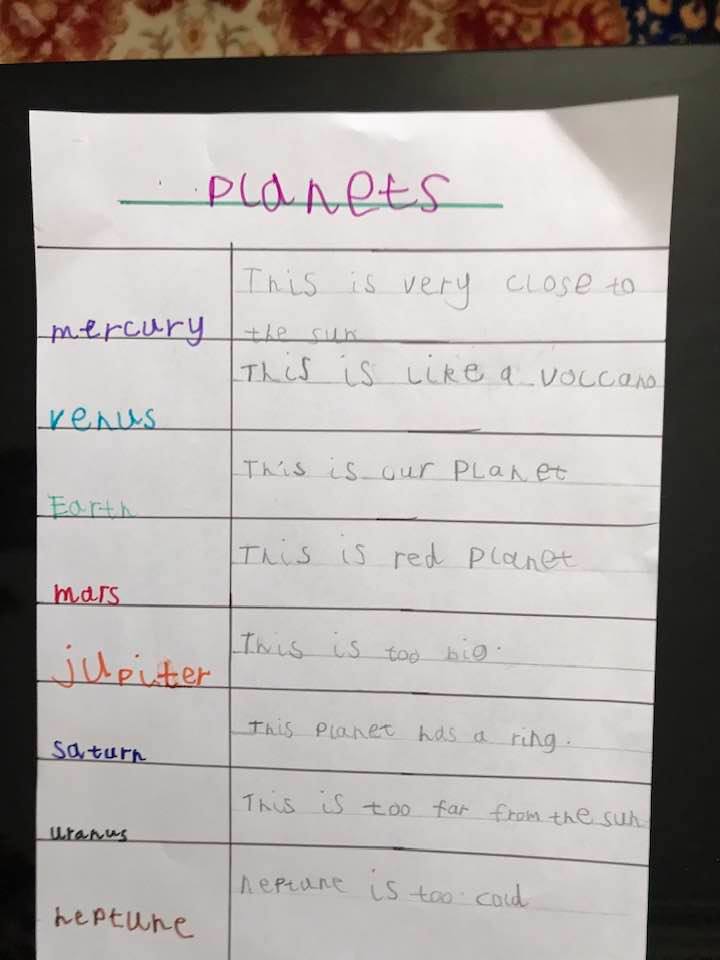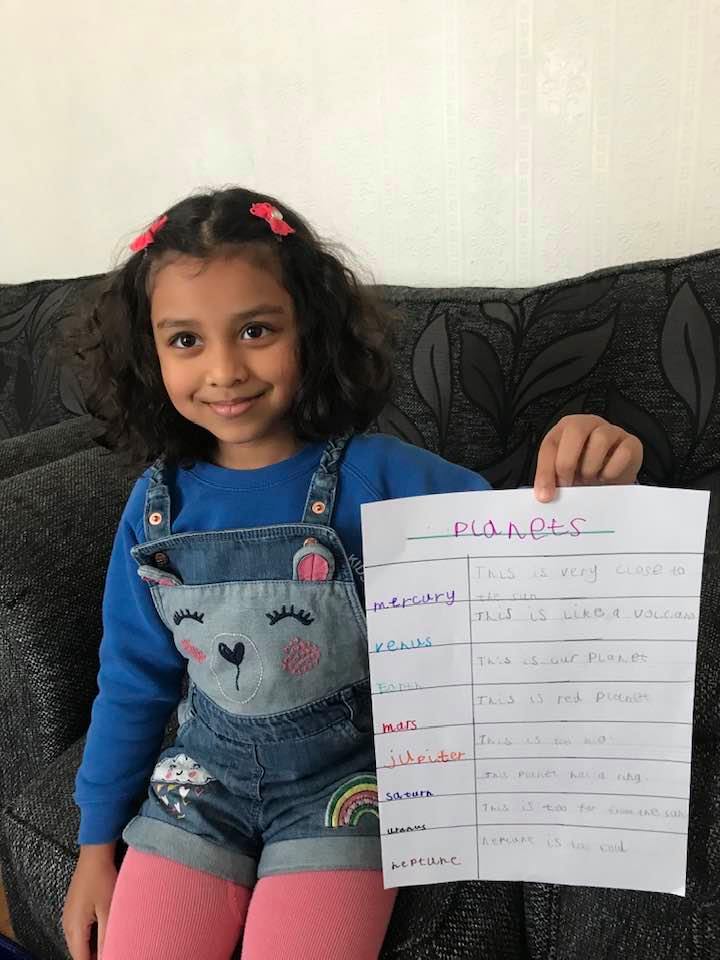 Sherwin has been looking through his telescope and Amaya has done the 'skittles experiment' and created a rainbow!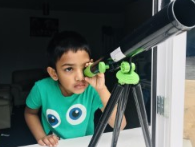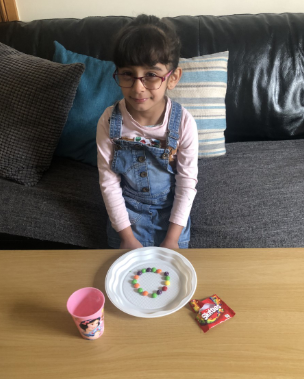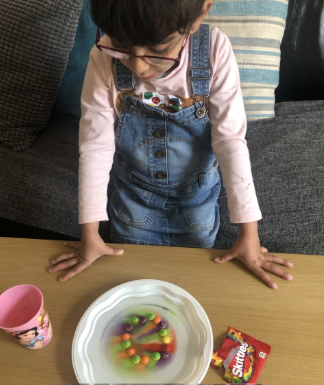 Alexander and his brother are scientists today. They made a volcano using bicarbonate of soda and vinegar. They also mixed food colouring to get different colours. Wow Alexander looks fun!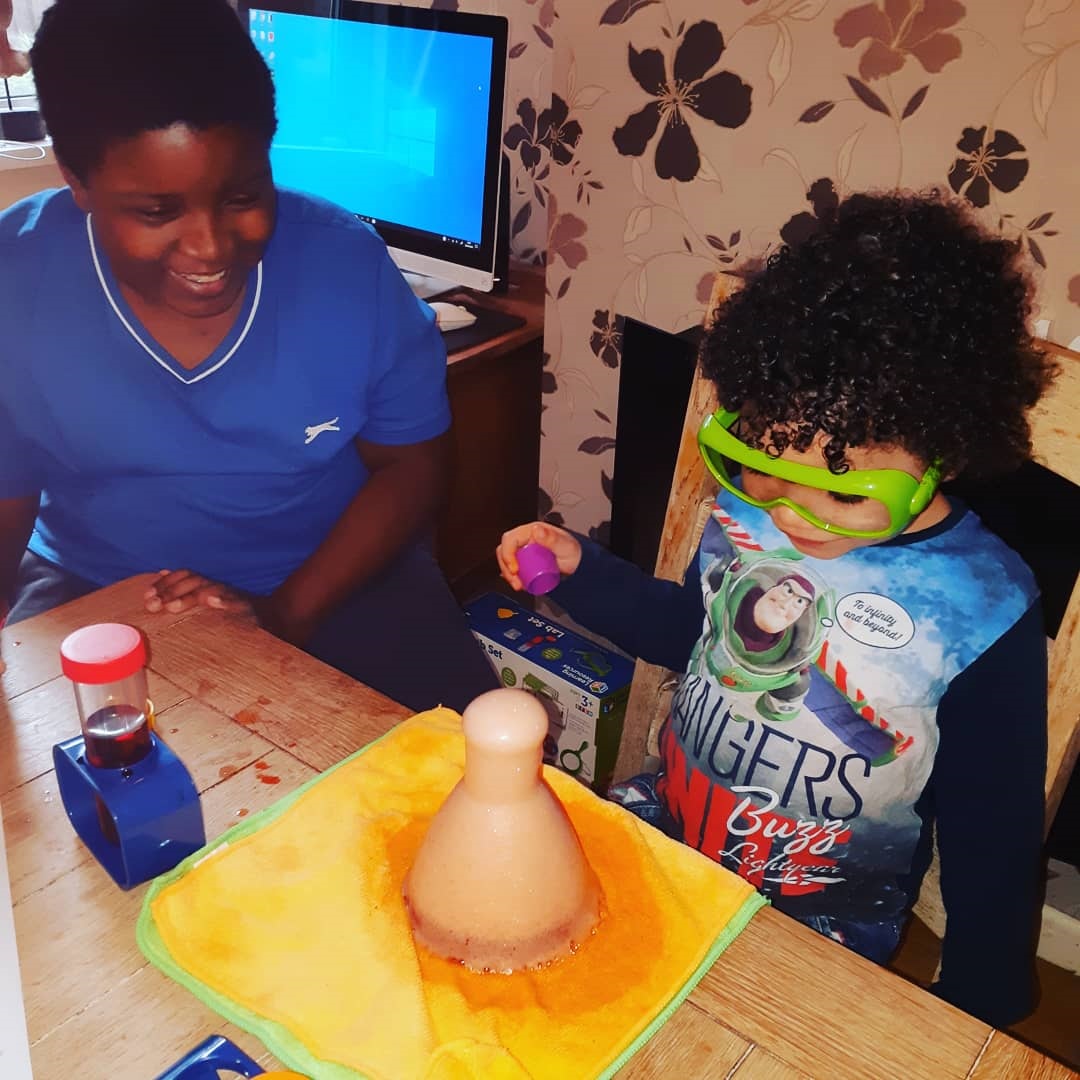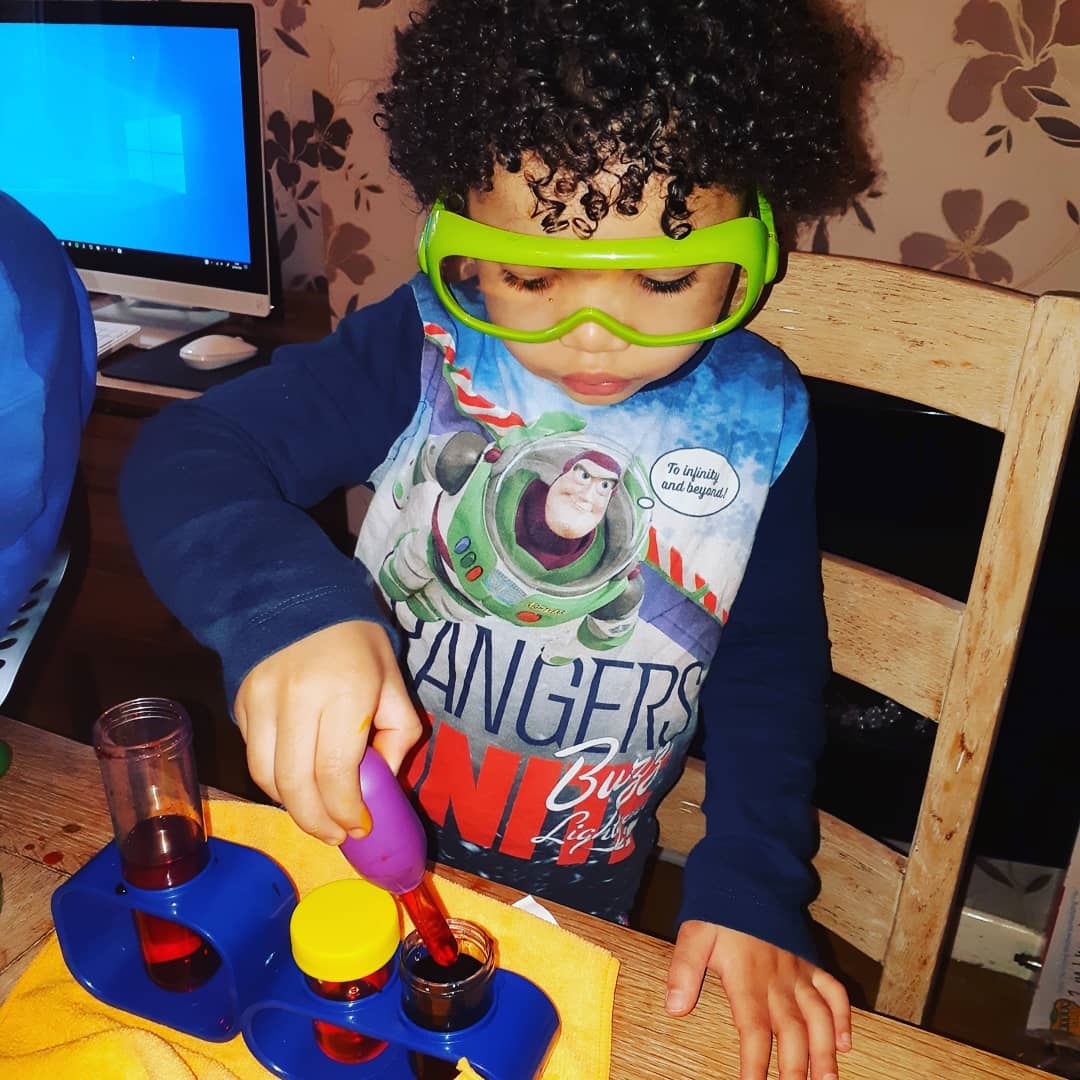 Nursery have made the most of the weather and made wonderful rain catchers. How much rain do you think they caught on Wednesday?
Abdul
Zoya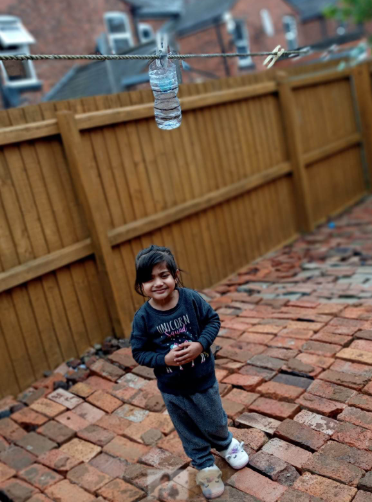 Garin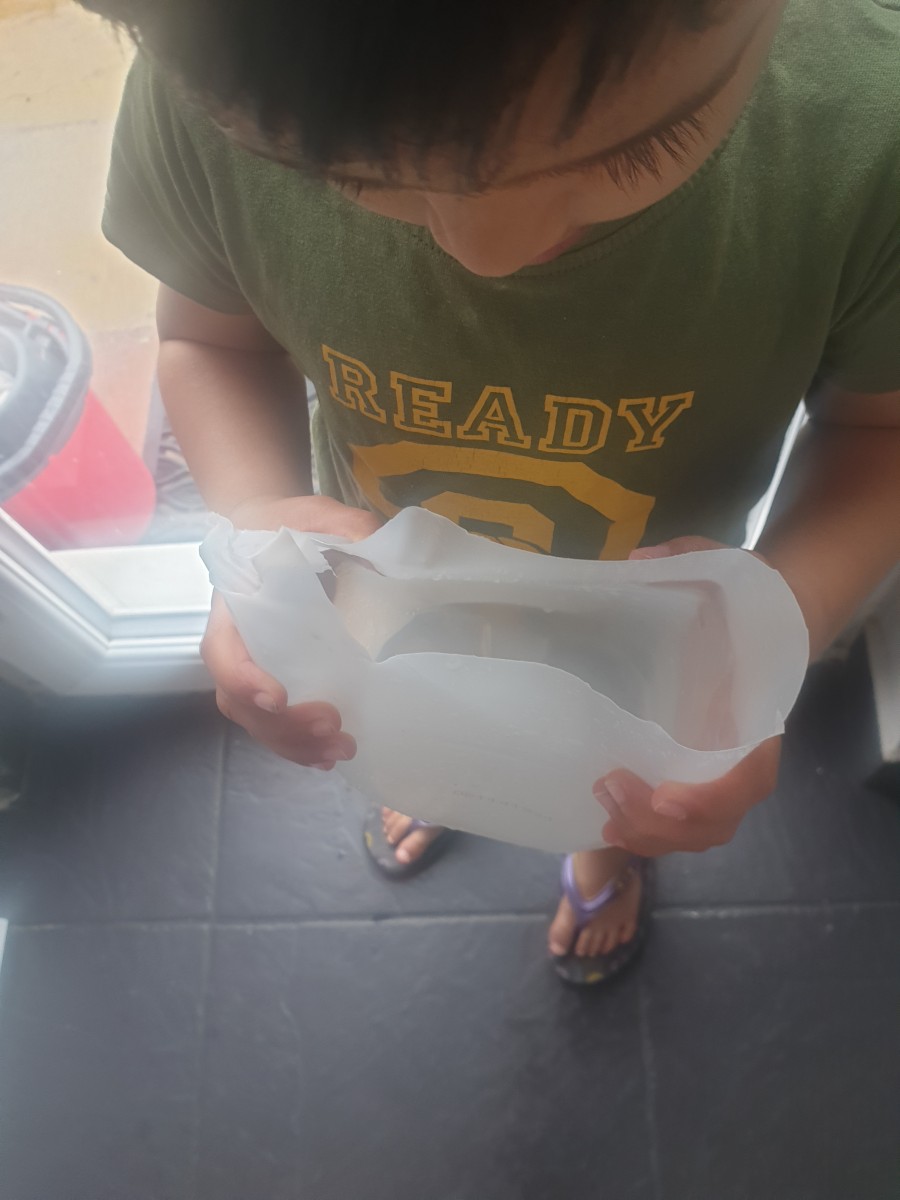 Deen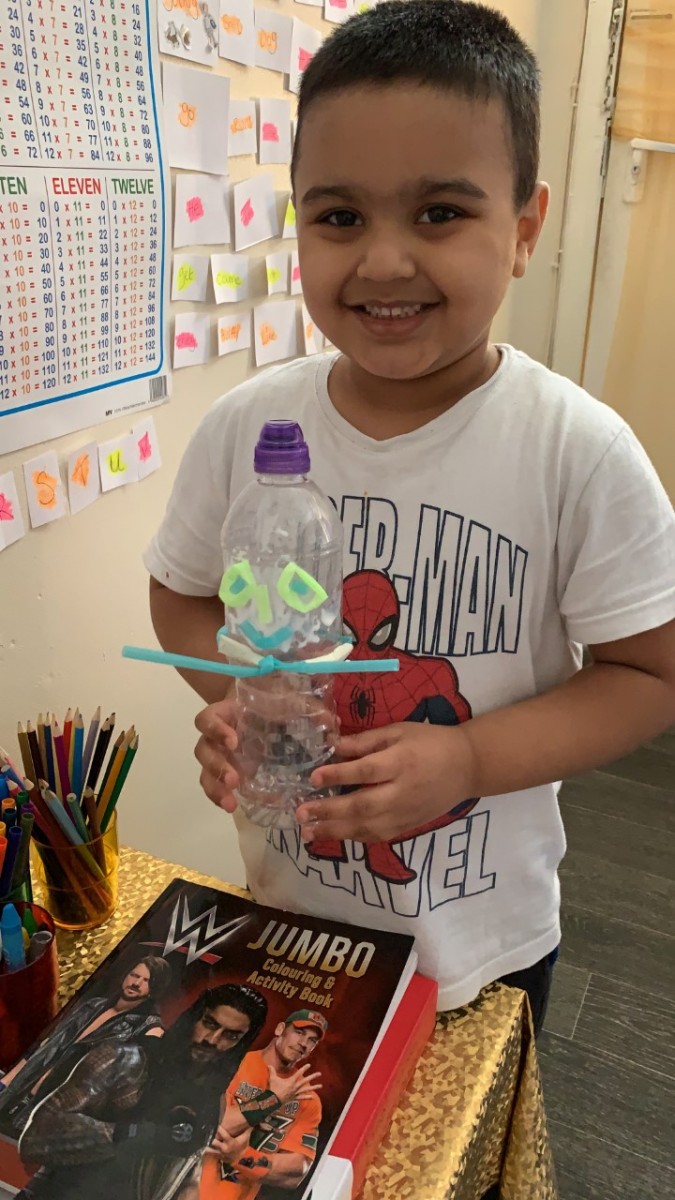 Here is an amazing Scientist in Year 2 completing the human body challenge!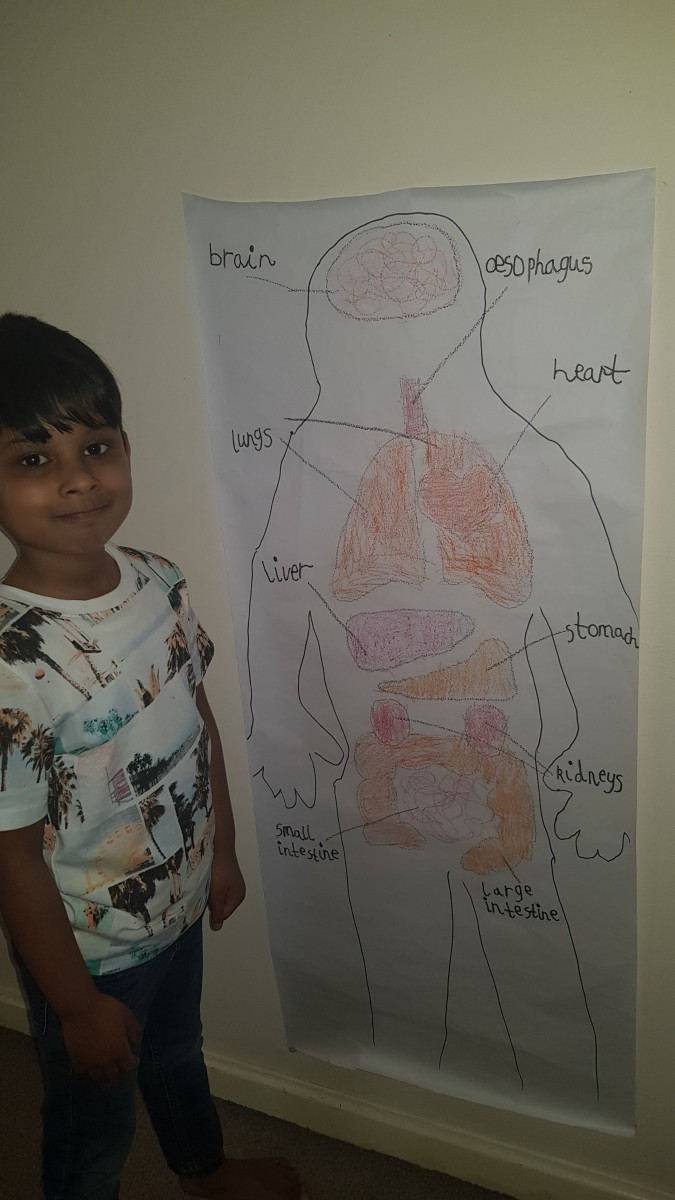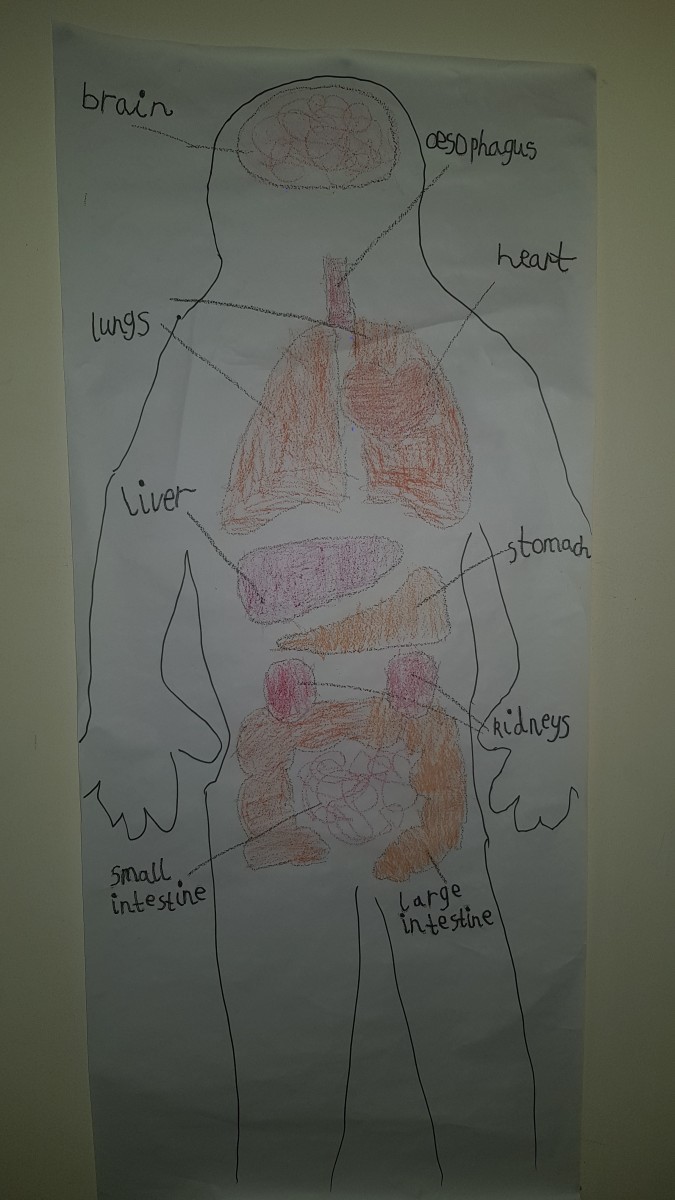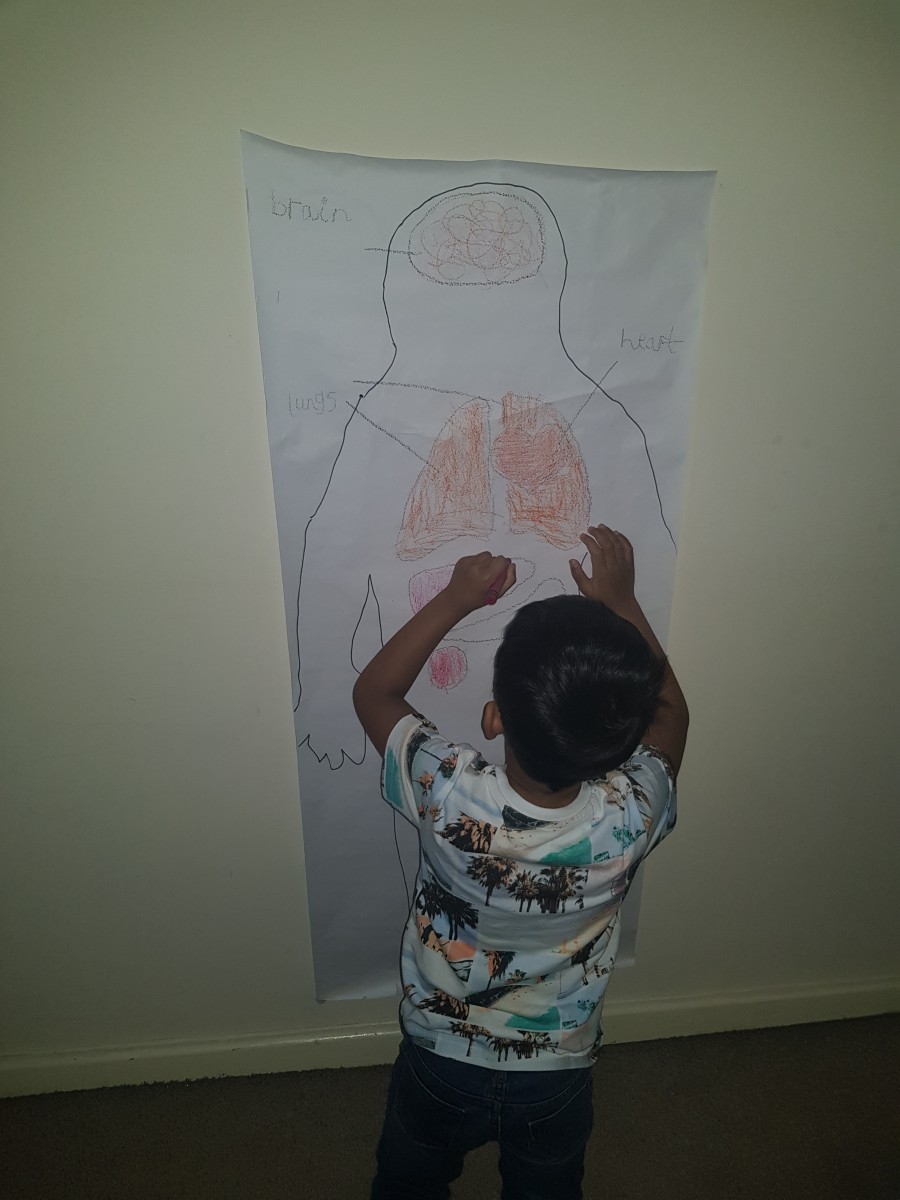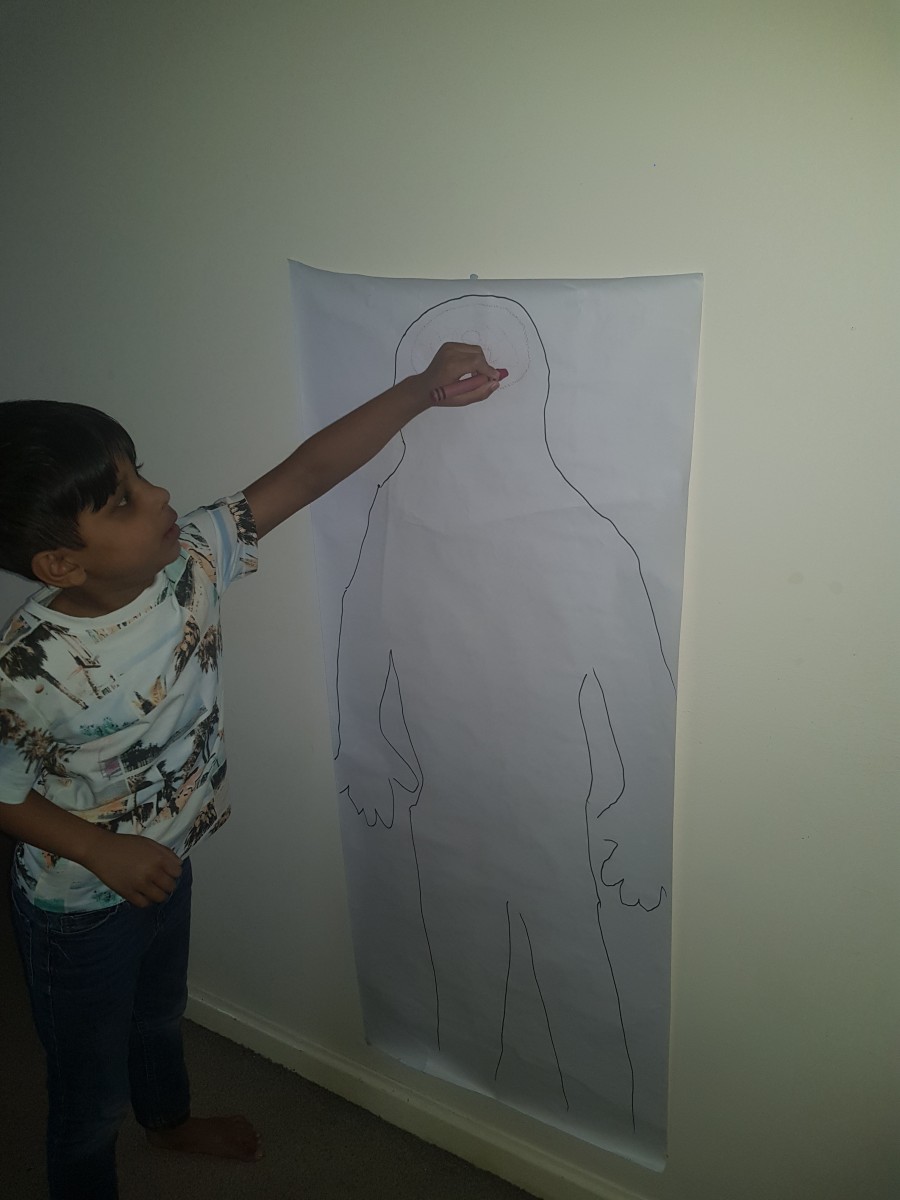 This talented Scientist in Year 2 is trying out the raisin and lemonade 'lava lamp' experiment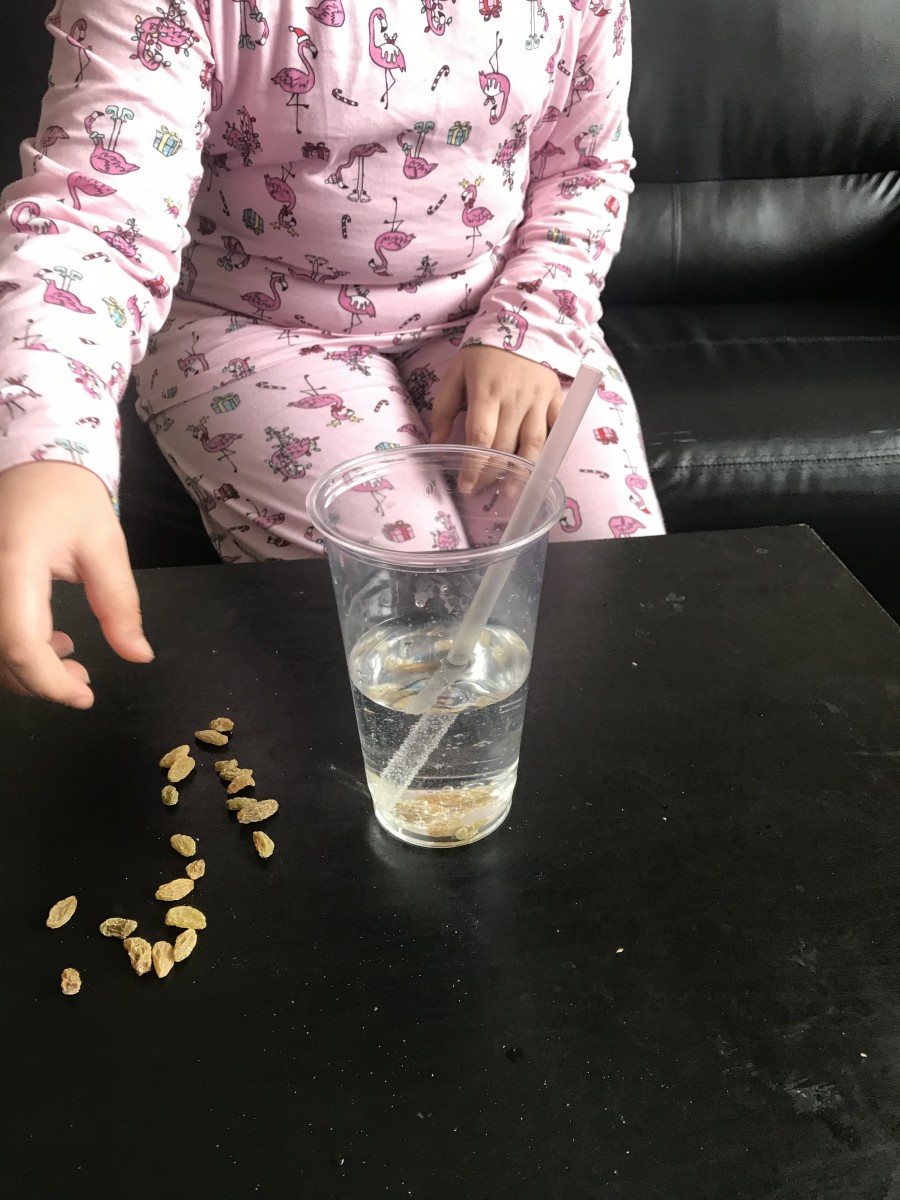 Bevan has completed the human body challenge- what a star!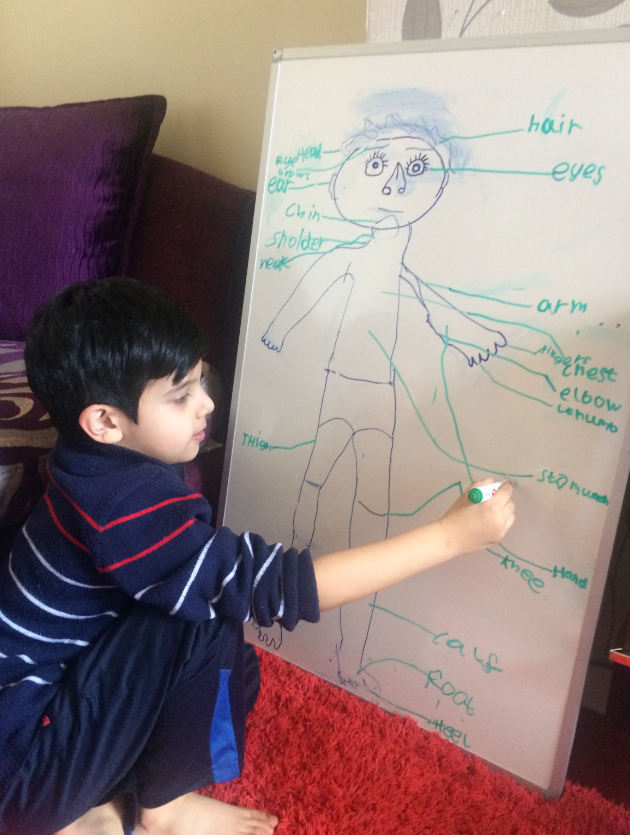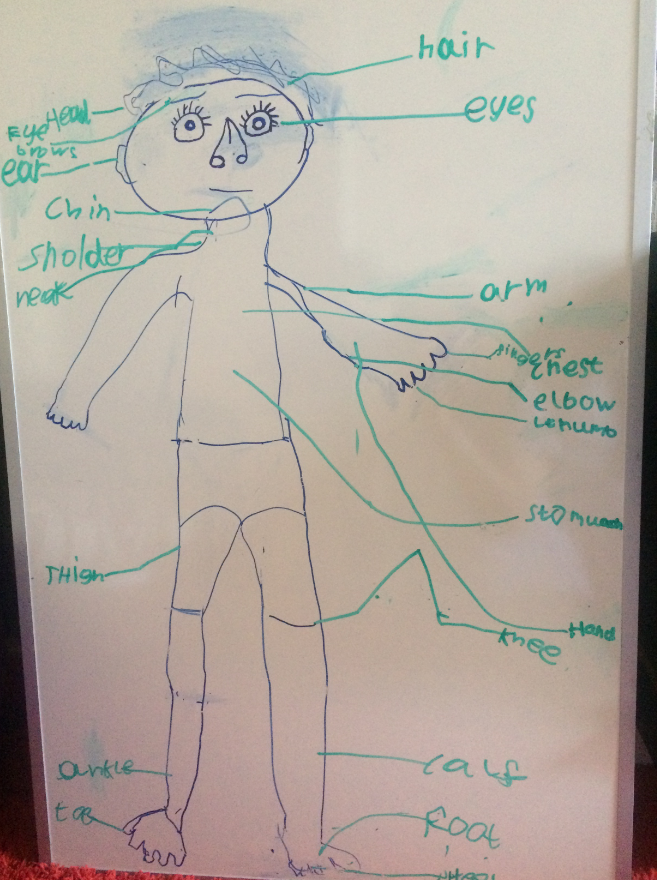 This Week's Science Challenges
Here are some exciting Science activities to try with your child at home this week. My favourite is the plant dissection! Remember to send photos of any activities you complete to your child's class teacher using the class email.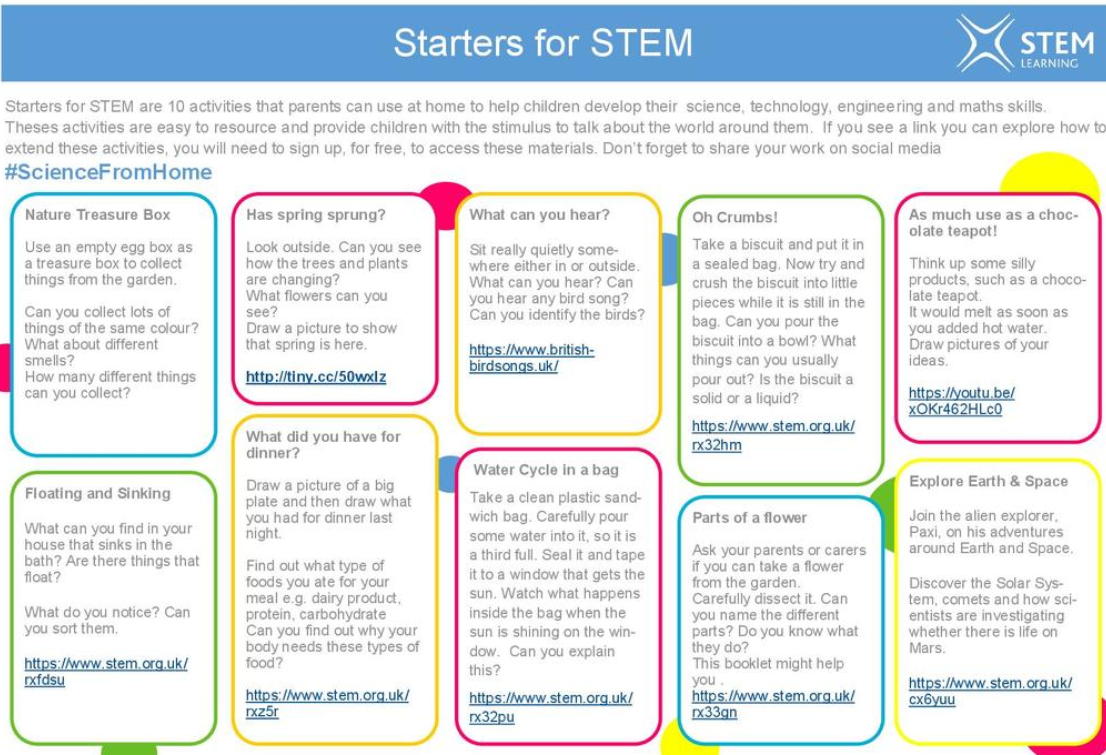 Why not try this experiment at home? Can you explain why the foil floats when it's scrunched up above the water, and sinks when it is scrunched below?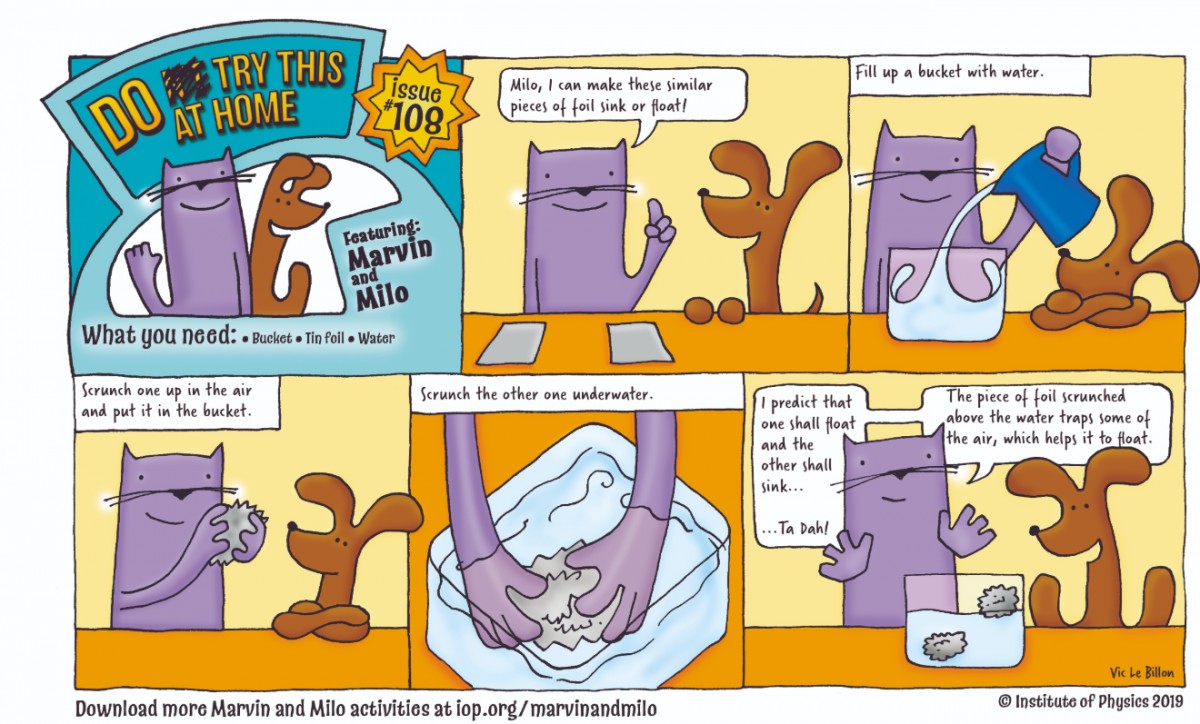 If your child is a whizz on computers, why not attempt this? Aimed at Year 4 and above, this set of instructions will support them in using Scratch to create their a dodgeball game.
https://projects.raspberrypi.org/en/projects/dodgeball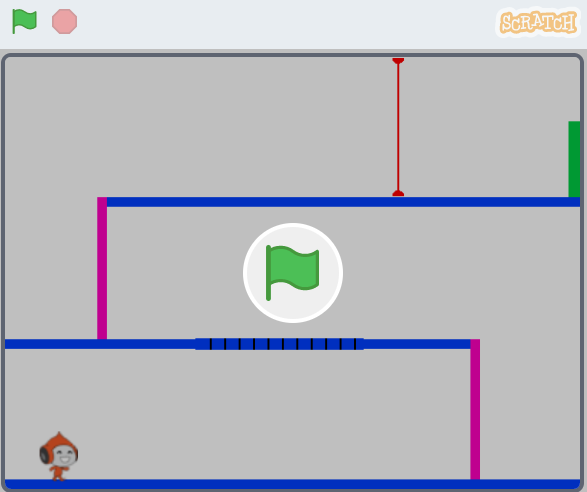 Websites to support home learning
The BBC have been collating their excellent resources to produce a service that is simple to access to support children with their home learning. There are daily lessons, in a range of topic areas, as well as games and quizzes to support your child:
https://www.bbc.co.uk/bitesize/subjects/z6svr82 (KS1)
https://www.bbc.co.uk/bitesize/subjects/z2pfb9q (KS2)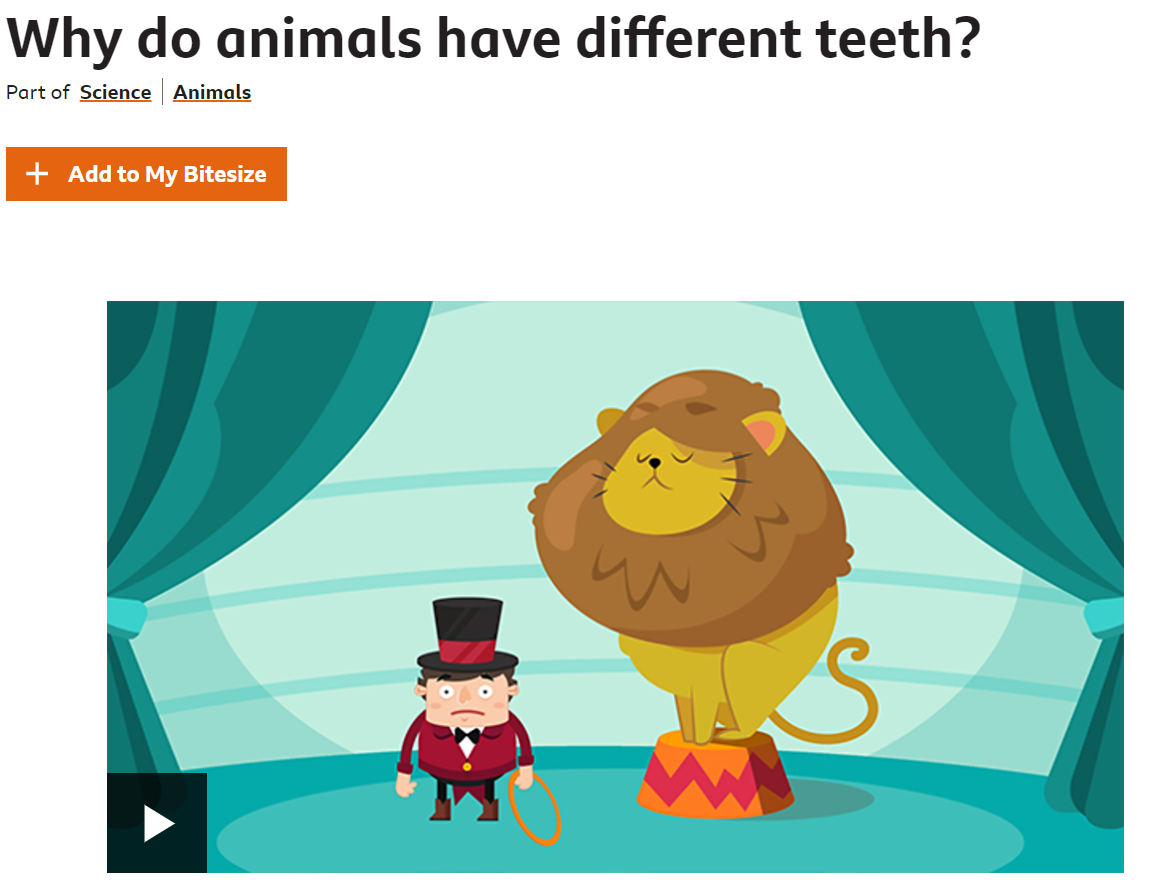 STEM is an agency that works hard to promote learning in Science and Technology. On this website you can find lessons for your child including videos, puzzles and experiments to try.
https://www.stem.org.uk/home-learning/primary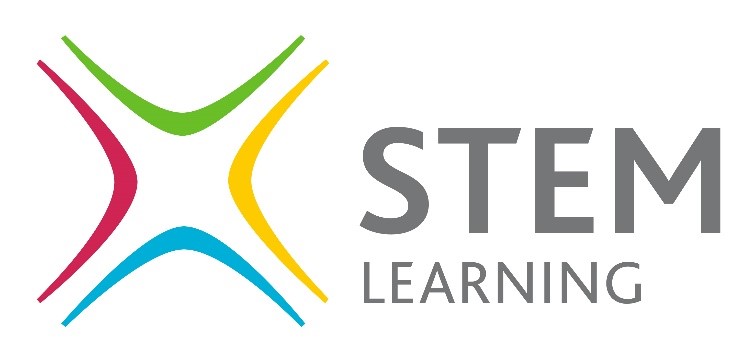 Websites to visit for experiment inspiration:
Why not let your child select an experiment that they want to try? Here are some packs of experiments from the British Science Association. We often use these packs during Science Week at Grove for inspiration:

National Science Week experiment pack for EYFS:
https://www.britishscienceweek.org/app/uploads/2020/01/BSA_BSW_EarlyYears_1119v6.pdf
National Science Week experiment pack for KS1 and KS2:
https://www.britishscienceweek.org/app/uploads/2020/02/BSA_BSW_Primary_1019v20-2-1.pdf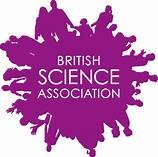 This website is a personal favourite. It contains many exciting experiments for the children to try, with the instructions drawn in the style of a cartoon.
http://www.physics.org/marvinandmilo.asp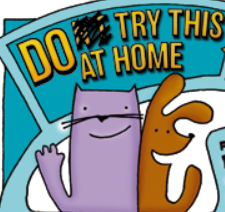 How would your child feel about being an astronaut for the day? The NASA website has a range of fantastic activities, from how to make a galactic mobile to how to make and launch a foam rocket
https://www.nasa.gov/stem-at-home-for-students-k-4.html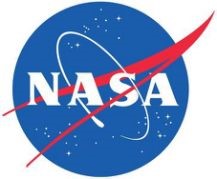 If the beautiful weather is making you want to venture into your garden, why not get busy making some wildlife-friendly treats for your garden? The Wildlife Trust has some fantastic ideas here:
https://www.wildlifetrusts.org/looking-after-yourself-and-nature#activities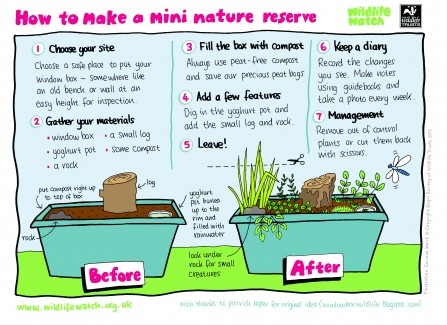 The ThinkTank is also currently releasing a range of videos showing experiments you can do in your kitchen- the Bubble Snake experiment sounds great!
https://www.birminghammuseums.org.uk/school_resources?school_topic=210
Can you help your child skewer a balloon without popping it? Coat a nail in copper? What happens when you plug a clock into a potato? Why not have a look at these great Challenge cards from the James Dyson Foundation.
https://www.jamesdysonfoundation.co.uk/content/dam/pdf/JDF_with%20cover%20challenge-cards_DIGITAL.pdf?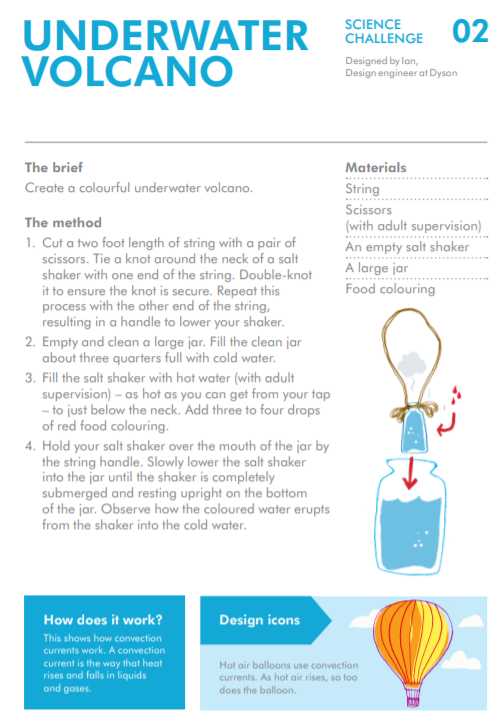 The Met Office also has a range of exciting craft activities such as making a: barometer, a windmill and even a rainbow:
https://www.metoffice.gov.uk/weather/learn-about/met-office-for-schools/other-content/diy-activities-and-experiments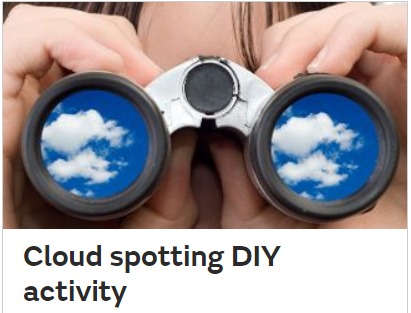 Websites to visit to watch live feeds:
Animal live feeds:
Are you an animal lover? These fantastic live cams give you an opportunity to visit a zoo from your own home!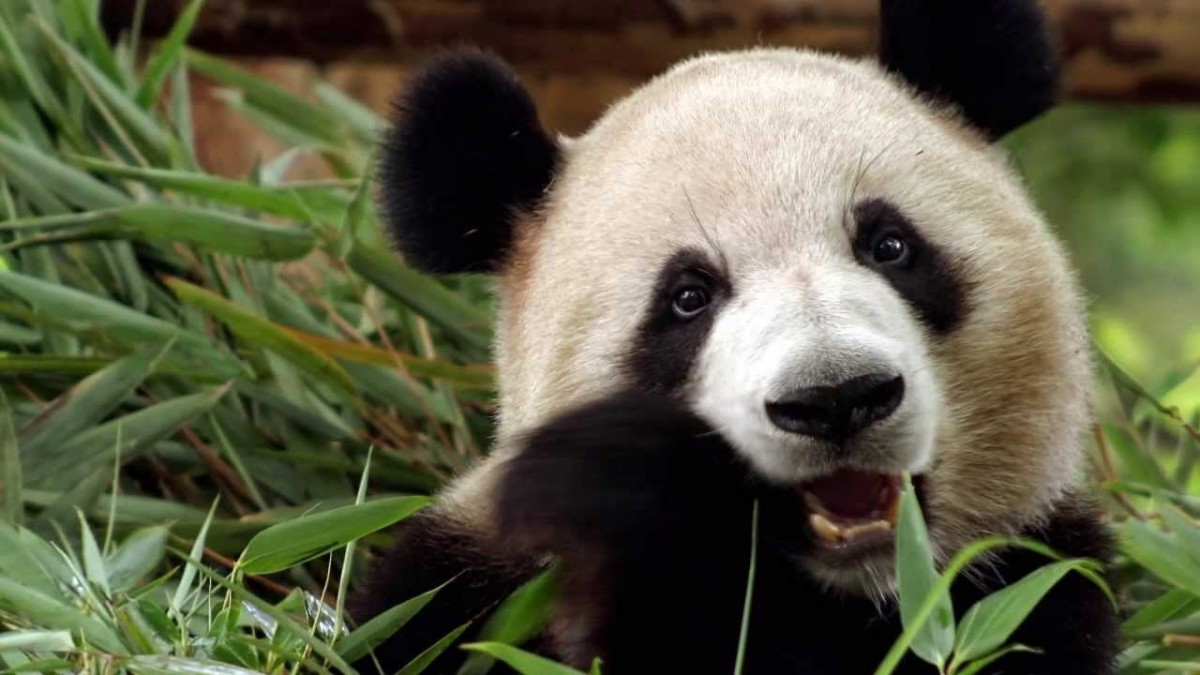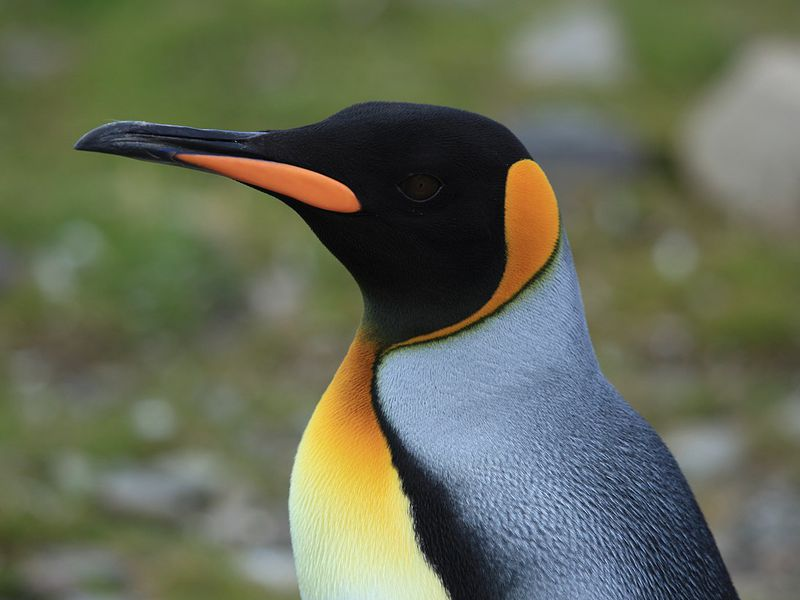 Pandas at Edinburgh Zoo or Atlanta Zoo:
https://www.edinburghzoo.org.uk/webcams/panda-cam/
https://zooatlanta.org/panda-cam/
Penguins at San Diego Zoo:
https://zoo.sandiegozoo.org/cams/penguin-cam
Polar bears at San Diego Zoo:
https://zoo.sandiegozoo.org/cams/polar-cam
Elephants at Dublin Zoo:
https://www.dublinzoo.ie/animals/animal-webcams/elephants/
Sheep, goats and baby lambs at Folly Farm:
https://www.folly-farm.co.uk/webcams/barn-webcam/
Giraffes at Houston Zoo
https://www.houstonzoo.org/explore/webcams/giraffe-feeding-platform/
Wild Badgers thanks to the Wildlife Trust
https://www.cumbriawildlifetrust.org.uk/wildlife/cams/badger-cam
King Penguins at Kansas City Zoo
https://www.kansascityzoo.org/ouranimals/list-of-animals/king-penguin/
African animals in their natural habitat
https://explore.org/livecams/african-wildlife/african-animal-lookout-camera
Not found your favourite animal? Zoos Victoria also contains live cam footage from a number of different animals.
https://www.zoo.org.au/animals-at-home/
Virtual experiences
How would your child feel about taking part in a virtual dive? This fantastic website lets your child dive into colourful coral reefs, swim with seals and explore a shipwreck.
https://sanctuaries.noaa.gov/vr/?fbclid=IwAR1KXu6PCuOY5F-Vj5jI1AYSZLU1Zne81iTPKu8K5ZG54g1-7vCvAIUd9bc
Virtual Museums
This website allows you to go on a tour of the Natural History Museum. You can even have a guided tour by Sir David Attenborough
https://www.nhm.ac.uk/visit/virtual-museum.html