Safer Internet Day 2019
Safer Internet Day 2019 will be celebrated globally with the theme: Together for a better internet.
Coordinated by the UK Safer Internet Centre, the celebration sees hundreds of organisations get involved and join a national conversation about using technology responsibly, respectfully, critically and creatively.
The day offers the opportunity to highlight positive uses of technology and to explore the role we all play in helping to create a better and safer online community.
Year 6
Year 6 are acting out a range of scenarios with the theme of consent. There are elements of these scenes where people have not used consent appropriately. The children are then going to rewrite the scenarios for a positive outcome. We will also have a circle time around consent and when the children have had to give consent themselves.
Year 2
In year 2 we have been thinking very carefully about how to stay safe online. The children read lots of different situations and discussed in small groups what they would do if they were in that situation. The children were very sensible and mature with their answers. The children watched a variety of short clips where children were making the wrong choices. The children were very quick to discuss what those wrong choices were and how they come over come those issues. Each Year 2 class has taken part in a special circle time this week where the children created their own internet safety rules. The children have created their own posters about these rules which are now on display on the classroom door so children and parents can see them all of the time.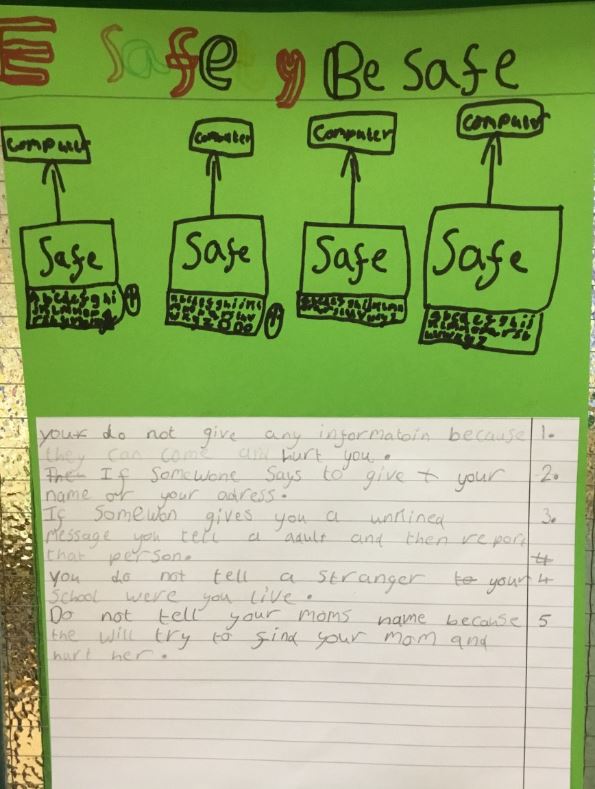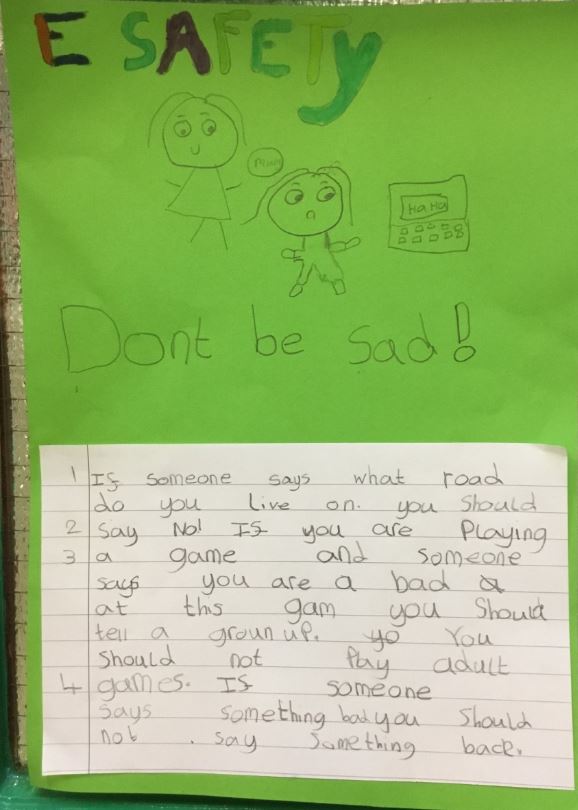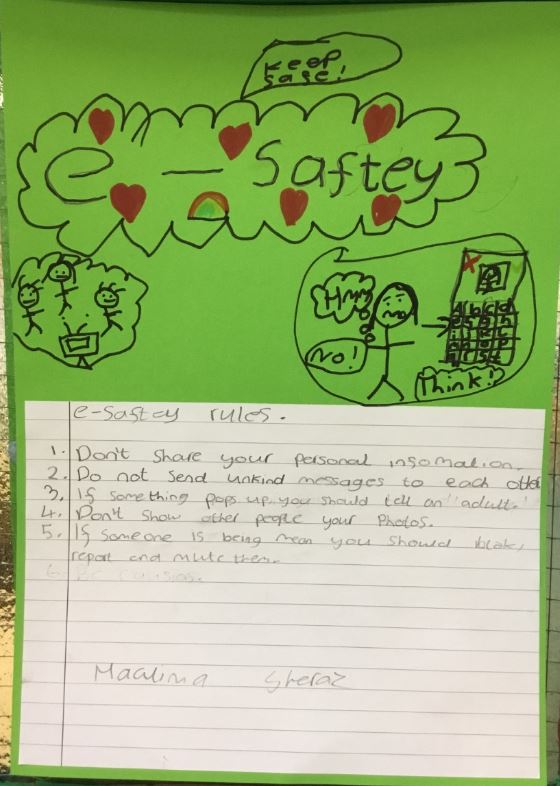 Tik Tok - Child safety factsheet for patents