Rights Respecting Schools Award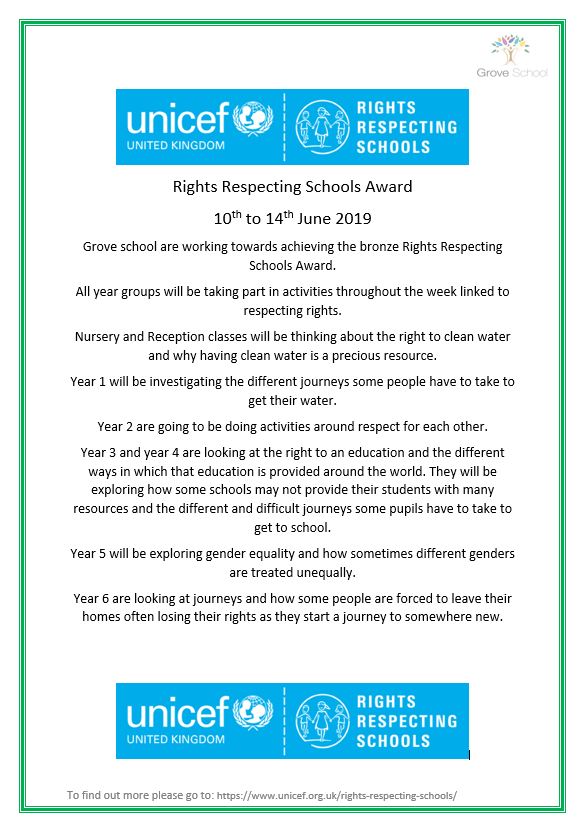 To find out more about the Respecting Rights Schools Award please click here.
Below is a snapshot of some of the activities that took place between 10th and 14th June 2019.
Nursery and Reception
Nursery and reception children have been learning about our right to clean water. They have talked about the different ways we use water and what life would be like without clean water. The children have learnt that clean water is precious and shouldn't be wasted. In the playground, the children were challenged to pass a cup of water carefully from child to child without spilling any. They worked with great concentration to ensure very little water was wasted.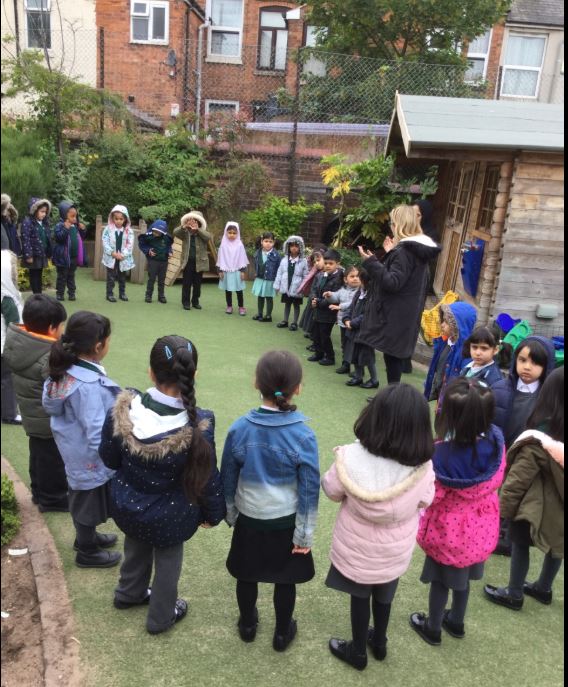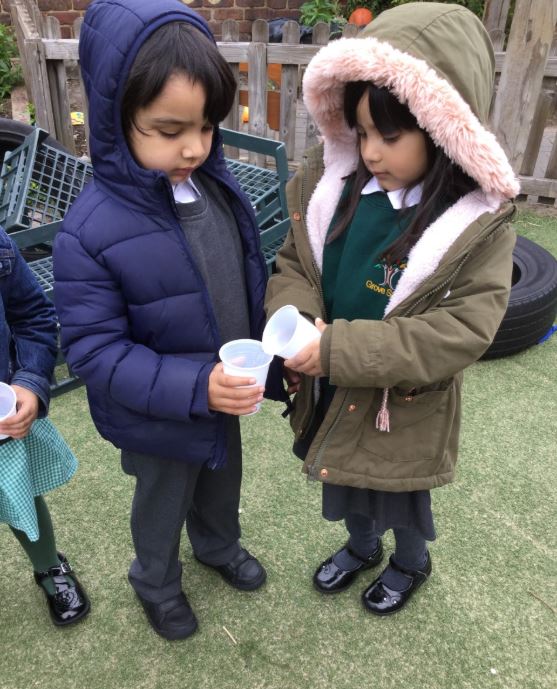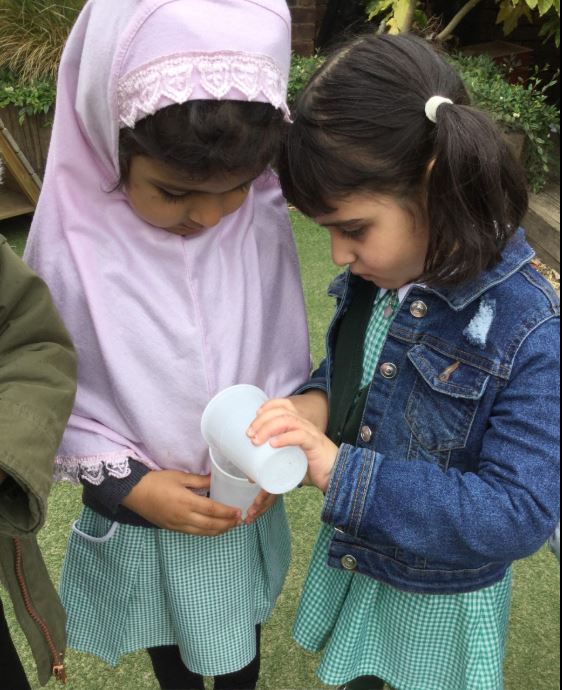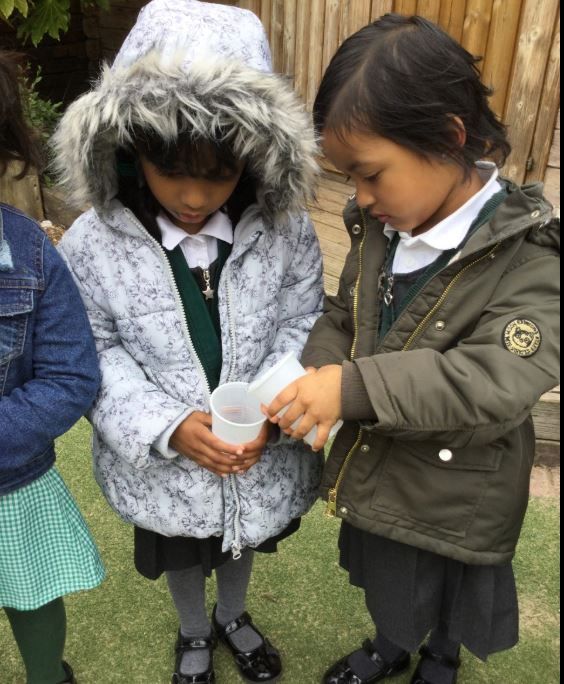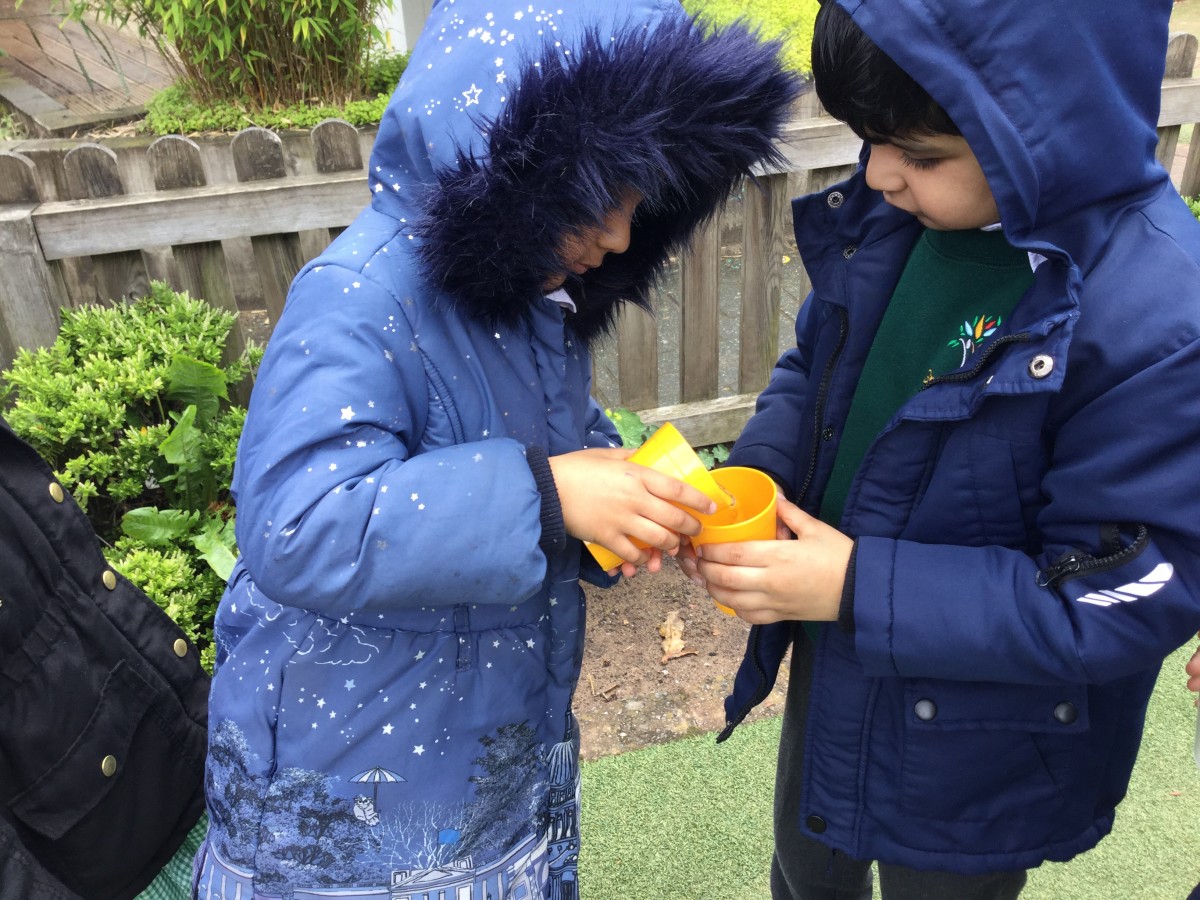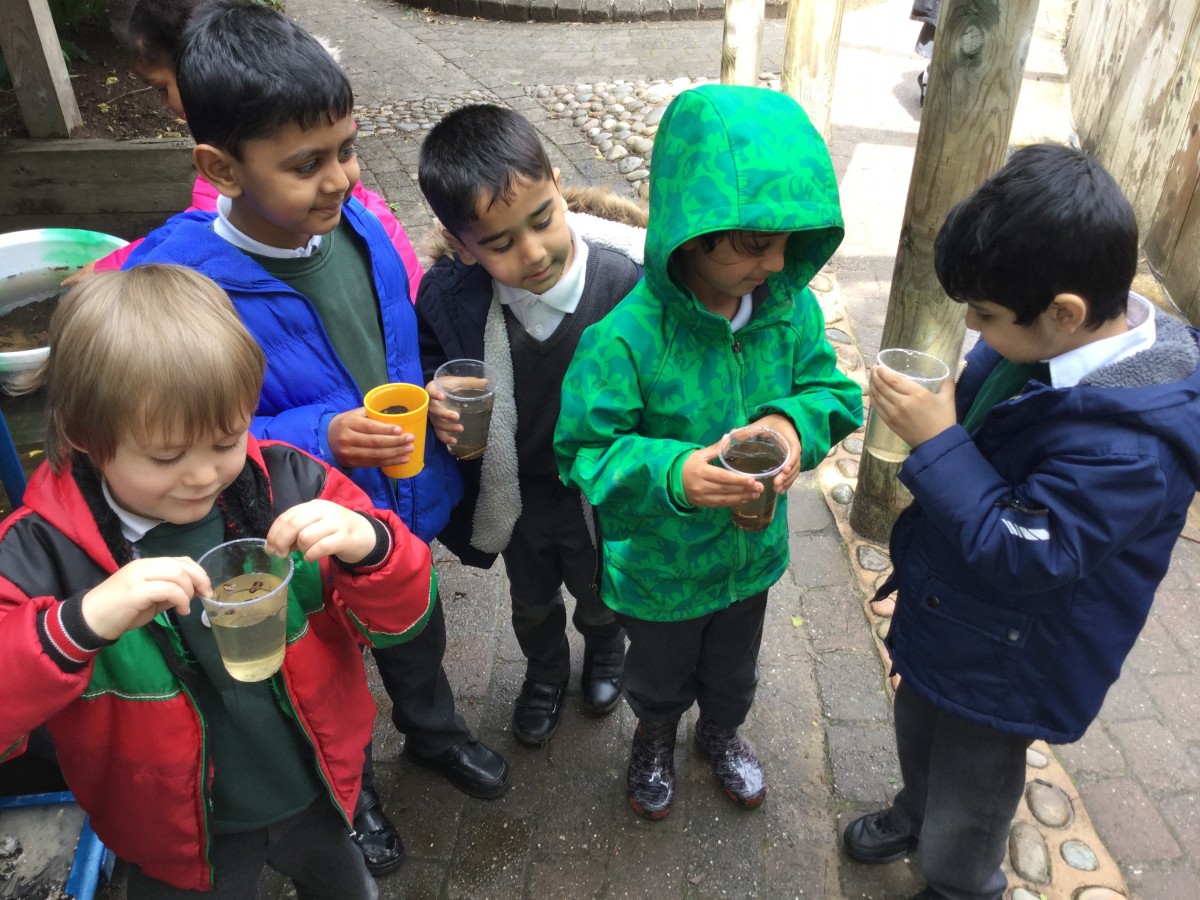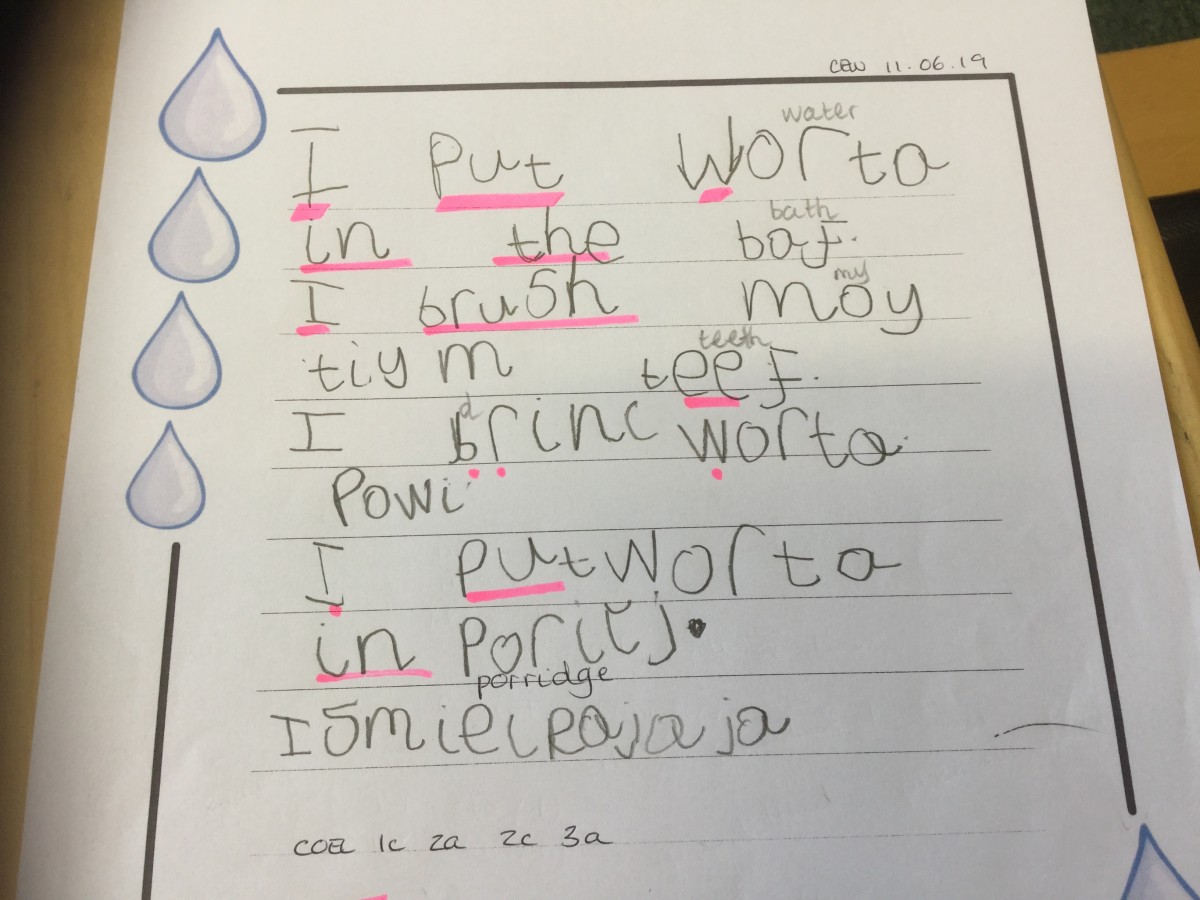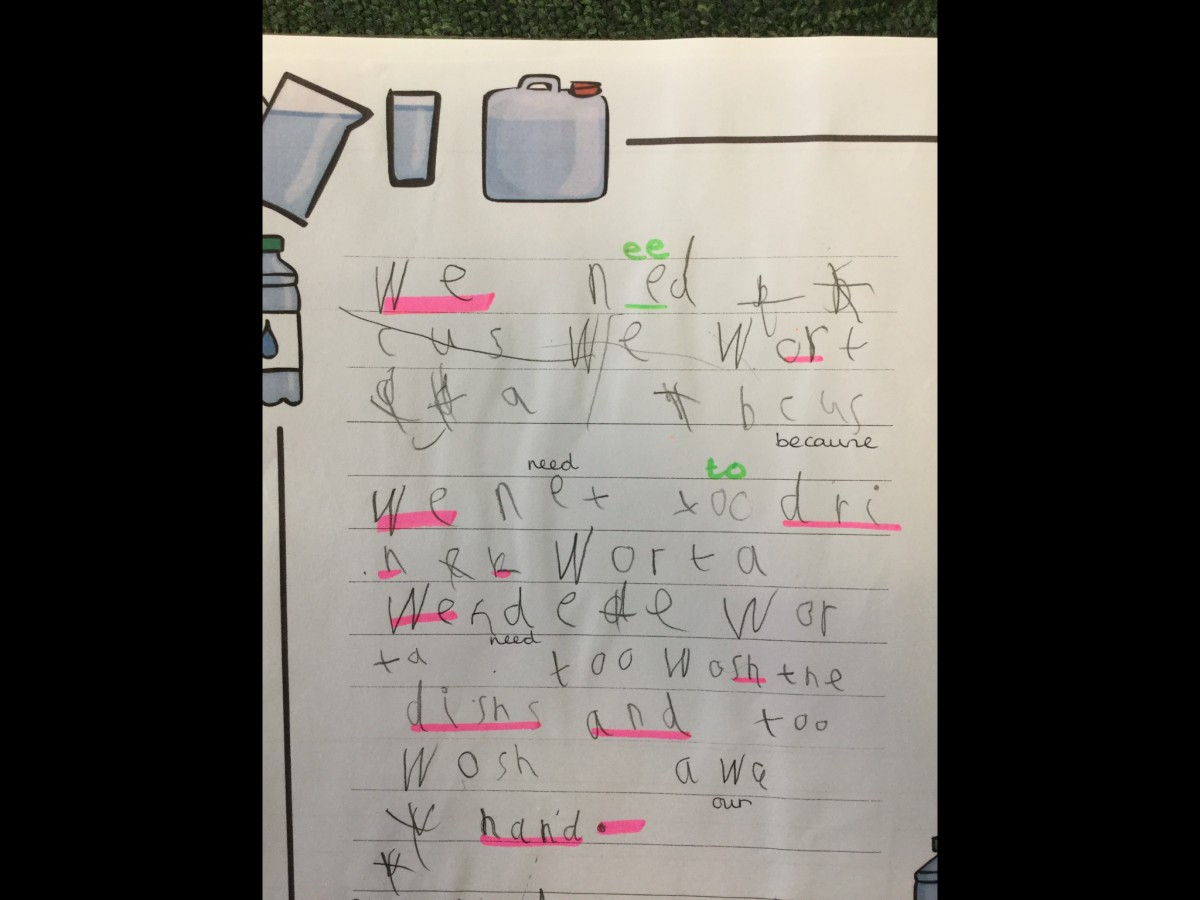 Year 1
Year 1 launched the Rights Respecting Schools day by completing two obstacle courses. One obstacle course was quite easy and led to bottles of clean, safe water. The other obstacle course was much harder and led to dirty, contaminated water. This highlighted the journey some children have to make several times a day to collect water for their families. In some instances, the journey can take two hours each way. Bear in mind the children collecting water are usually very young, are not wearing shoes and have to make the journey in the scorching sun. The obstacles they face are challenging! Year 1 all agreed that we are extremely privileged to be able to turn on a tap whenever we want to have clean, safe water.
As we discovered how precious water is, we discussed ways to save water. We made posters persuading everyone to be careful with water and we made a promise to use water sparingly in school and at home.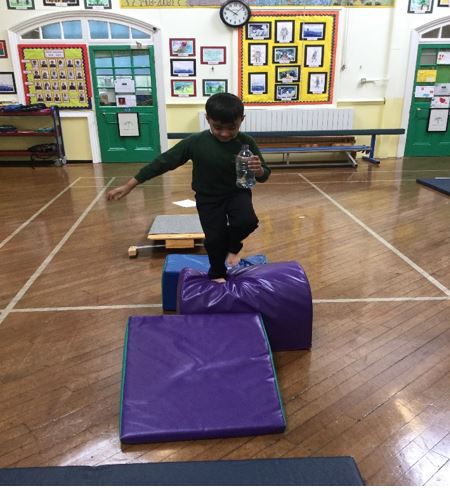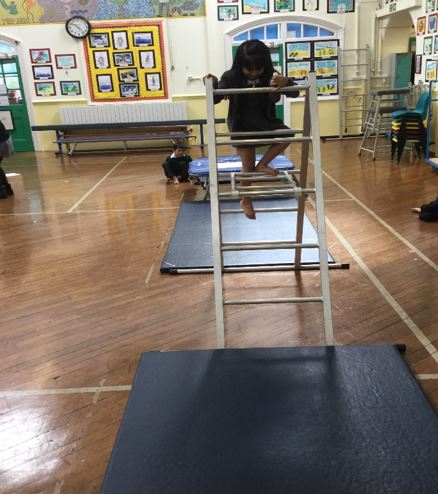 Year 2
Year 2 have been working really hard to achieve the Rights Respecting Award. We have been focusing on who we respect and identifying our talents. The children have taken part in a talent show where they shared their talents with their friends, we created a 'Garden of Respect' to show all the people we respect, including ourselves and we learnt our own version of the song R-E-S-P-E-C-T. The children are very clear of how to show respect and who they need to respect.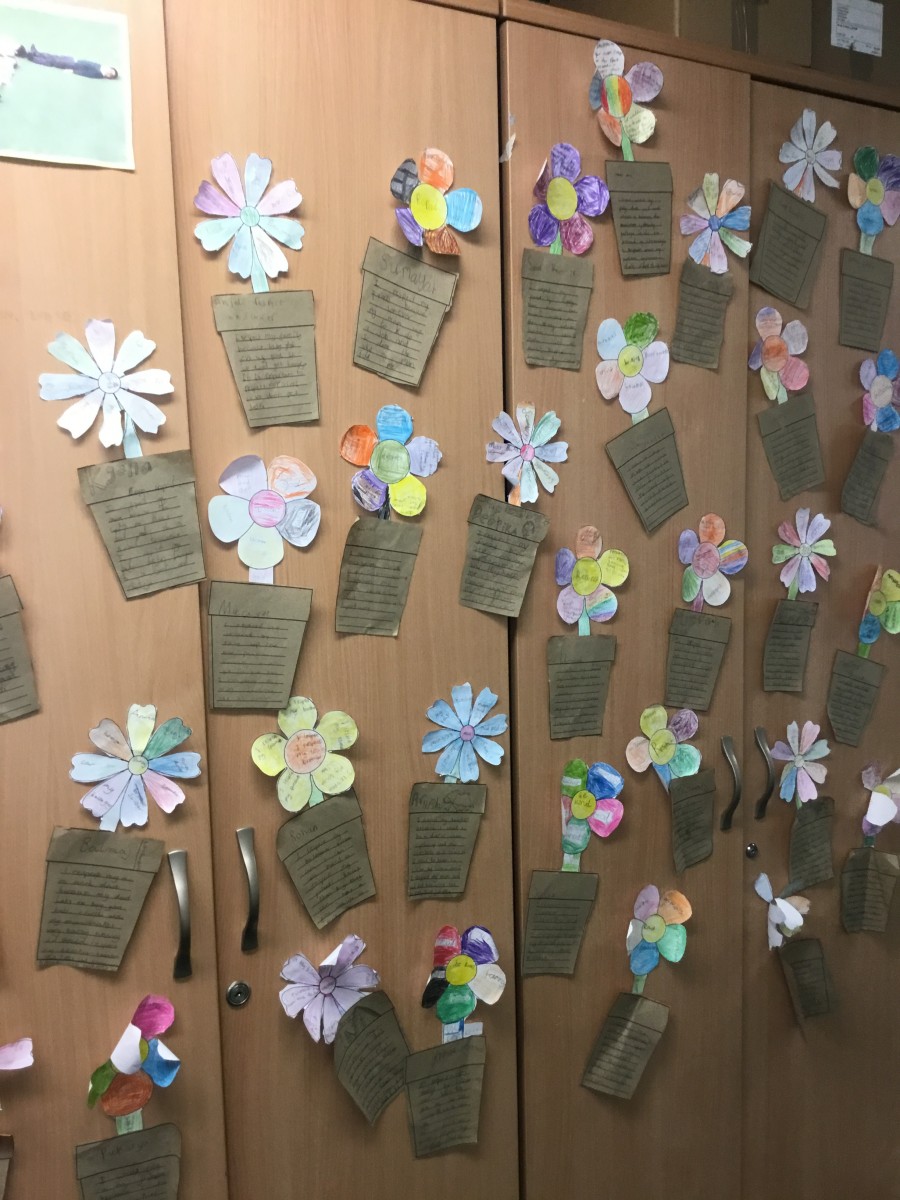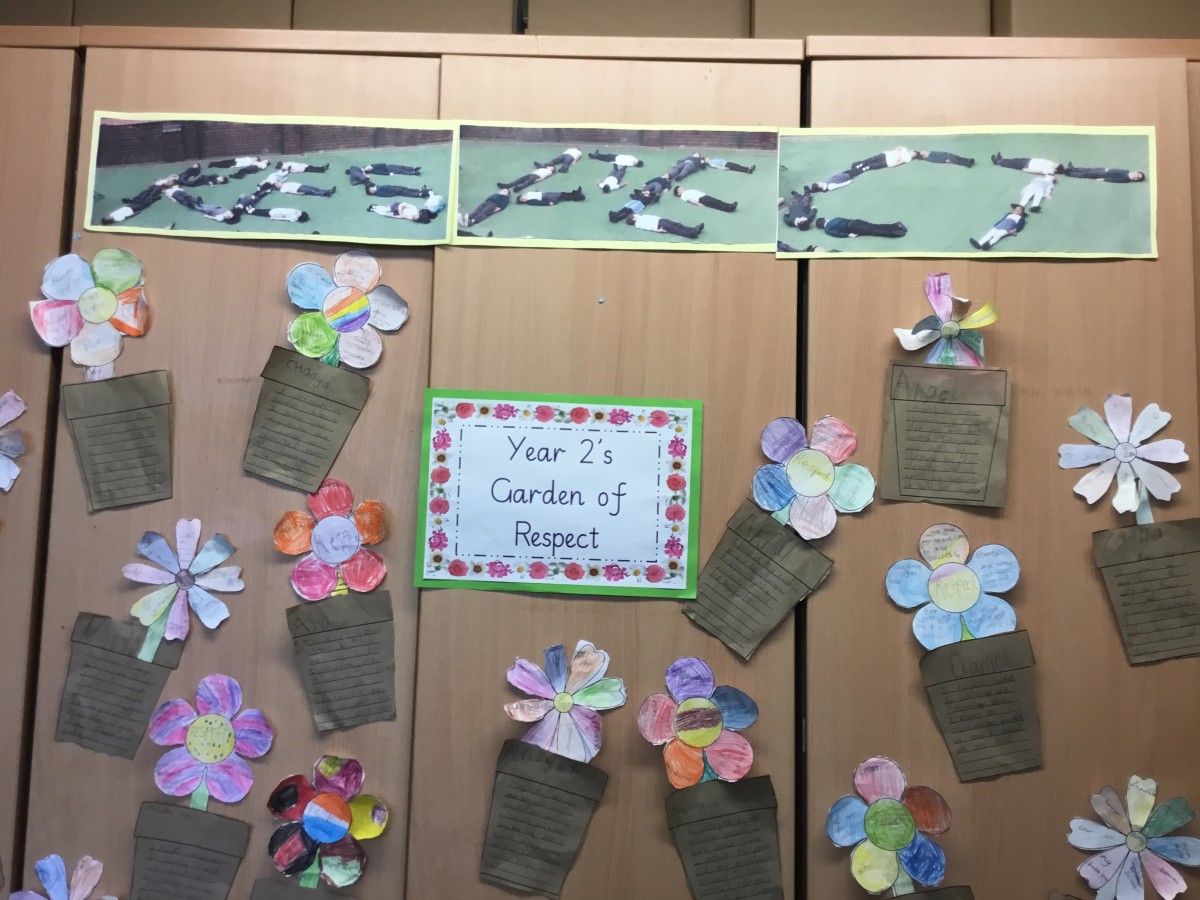 Year 3
For Rights Respecting Week, Year 3 looked at the right to an education.
To start off the week, the children were given some rules. For example, the girls weren't allowed access to many school resources so the boys had to do all of the sticking in (much to the girls' dismay!) and girls weren't allowed to use the books. Boys had to get permission to sit down every time they wanted to. The children found this frustrating, but came to realise that this was some children's reality.
We explored the barriers that children around the world face, stopping them from being provided with a quality education. The children were shocked that there were some children that had to walk for 3 hours to get to school, as well as some schools not having access to any drinking water or toilets.
After this, the children worked in groups to build their own school based on breaking the barriers that some children face. The children loved working together and thinking about their ideal, inclusive school.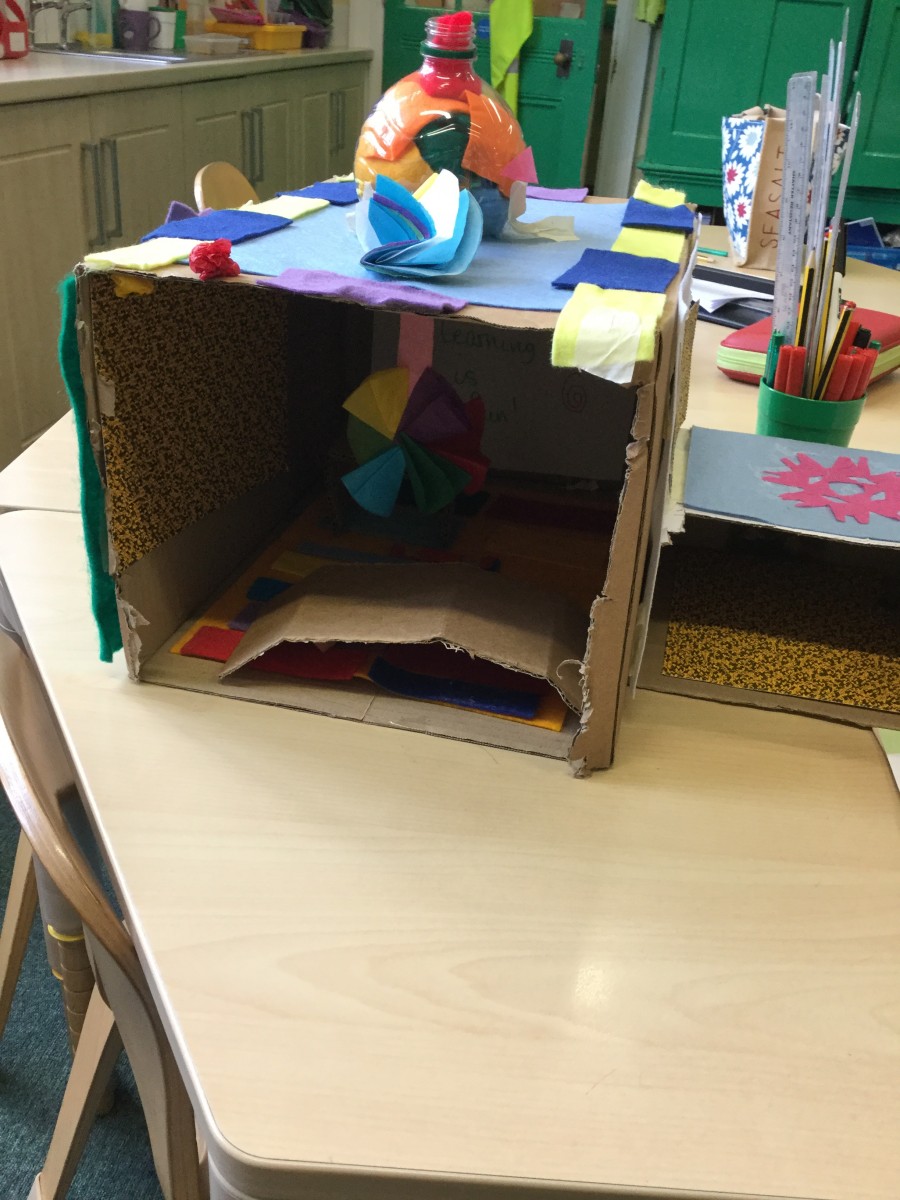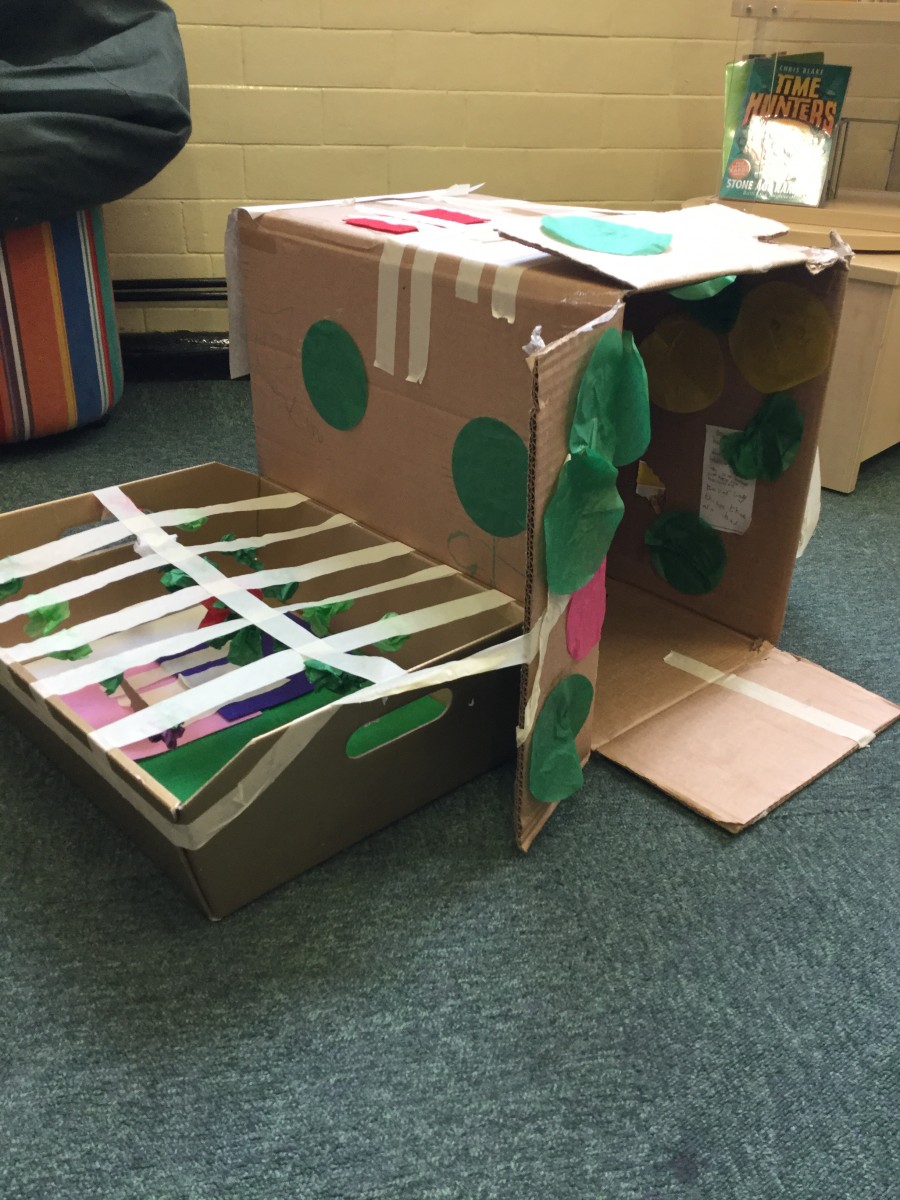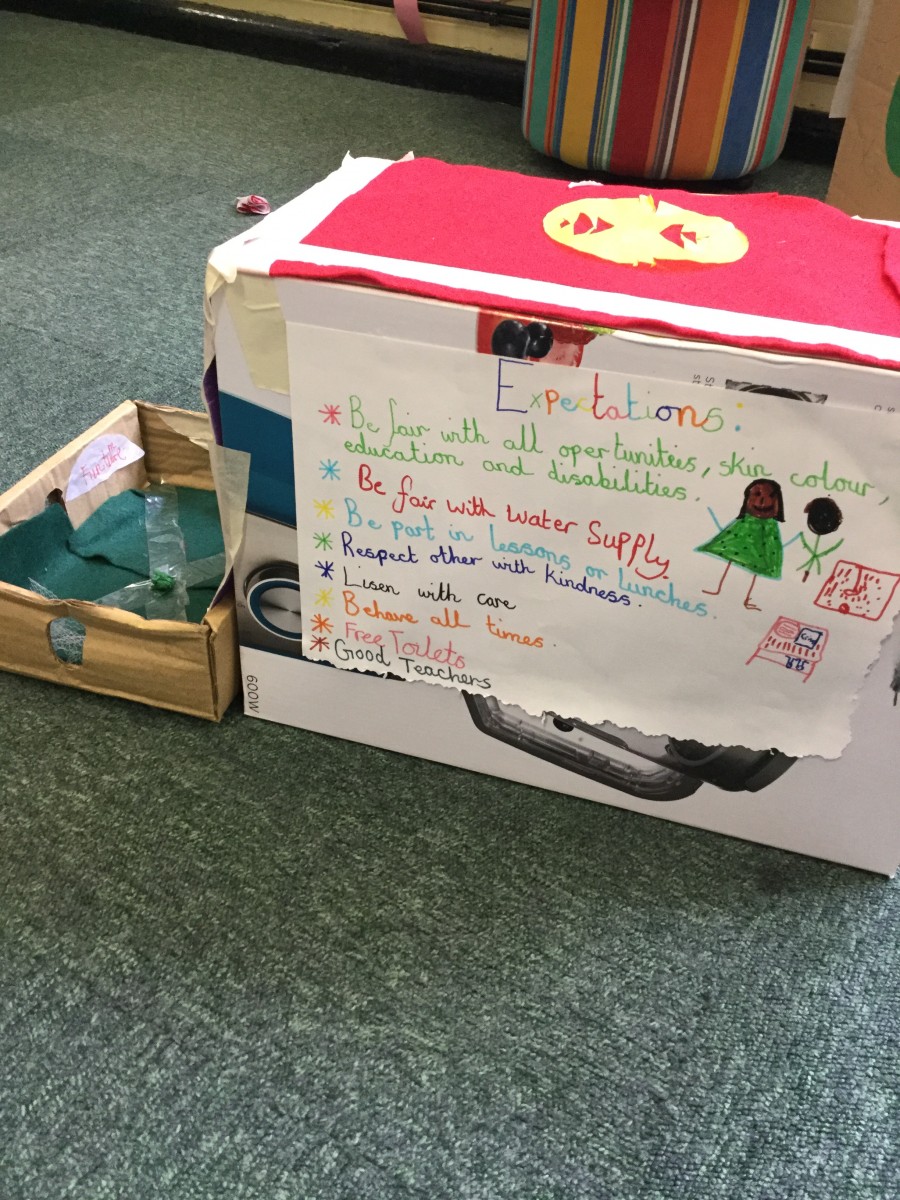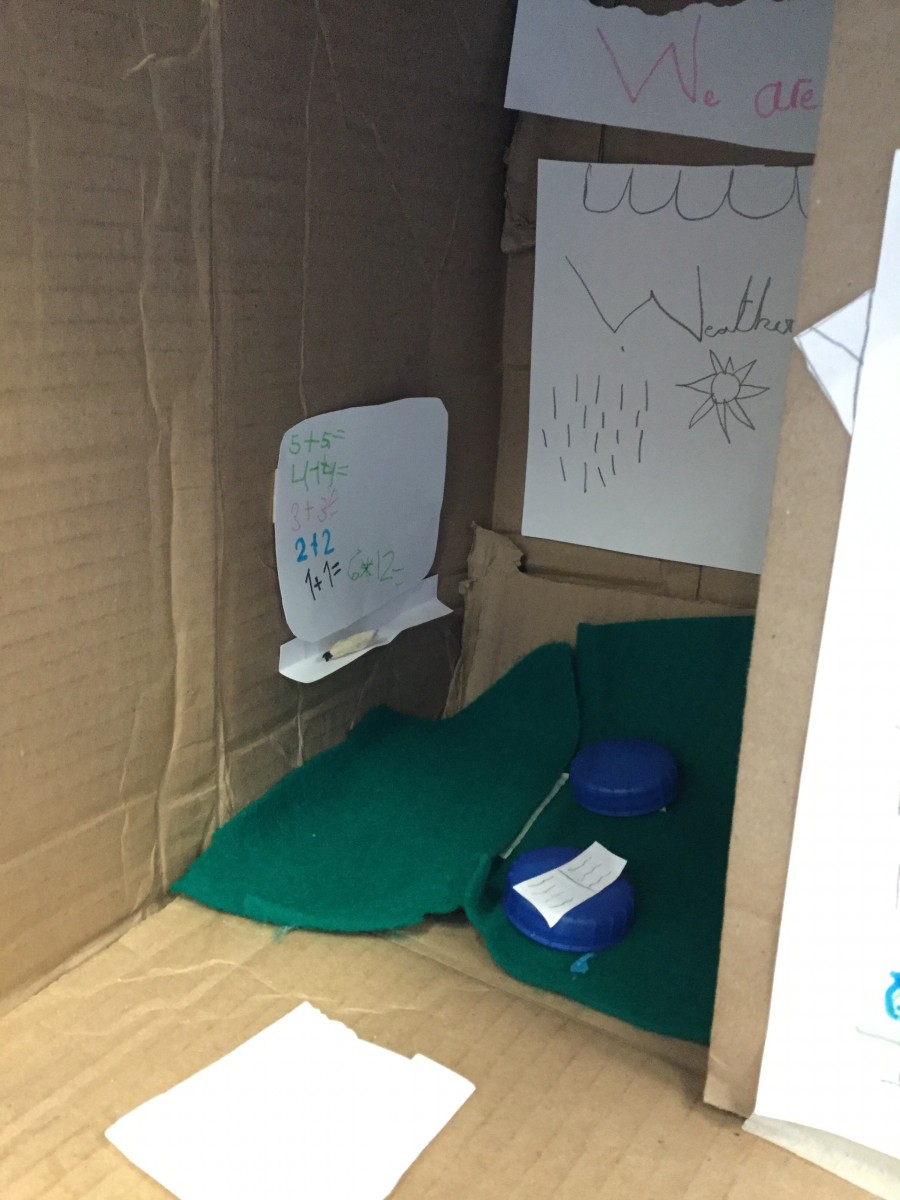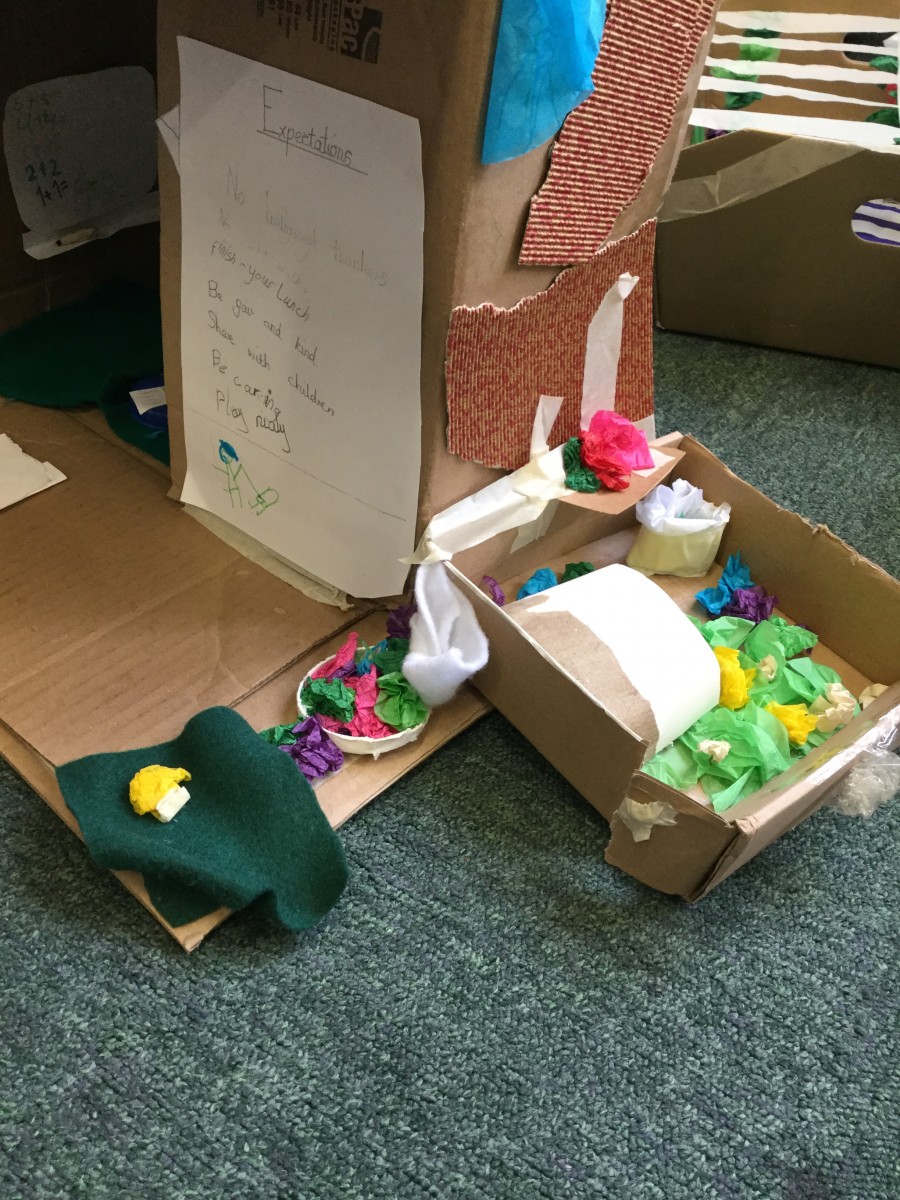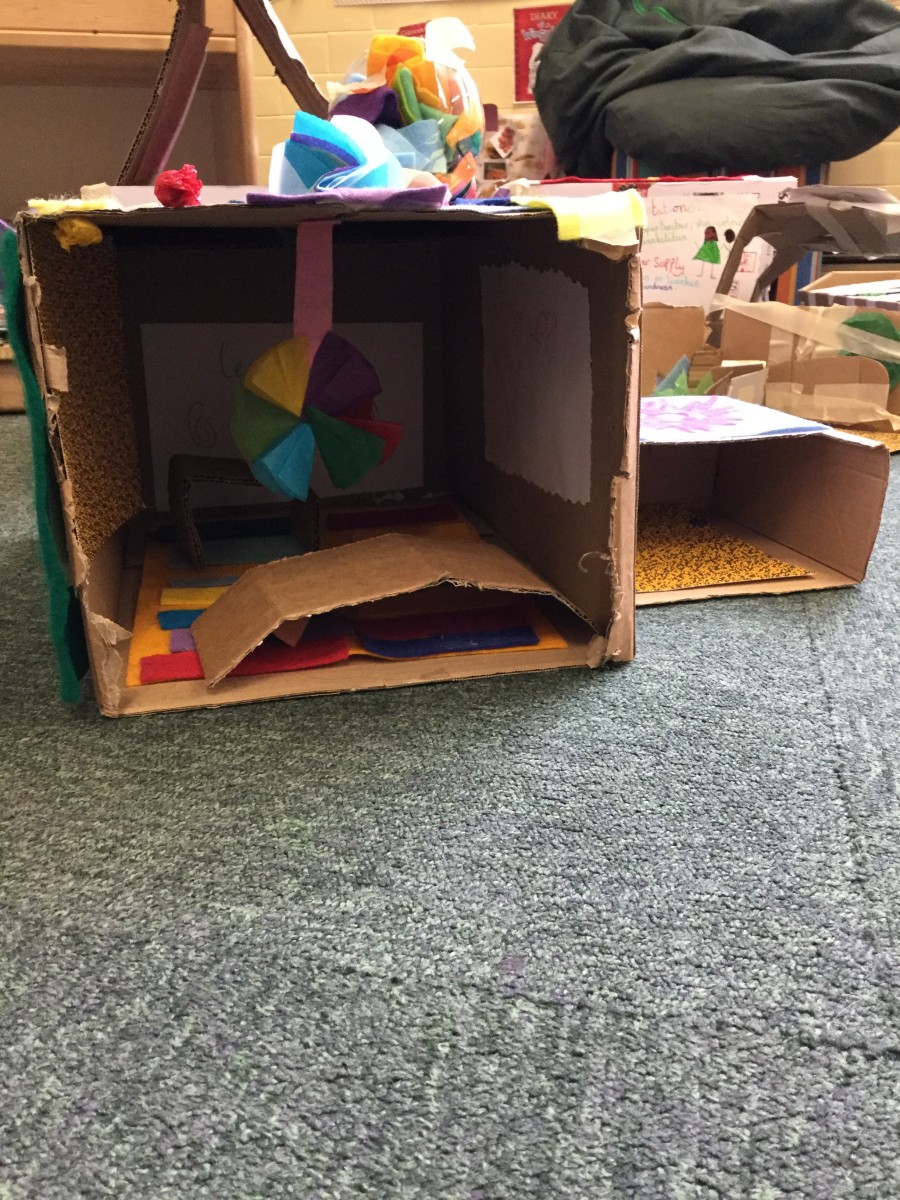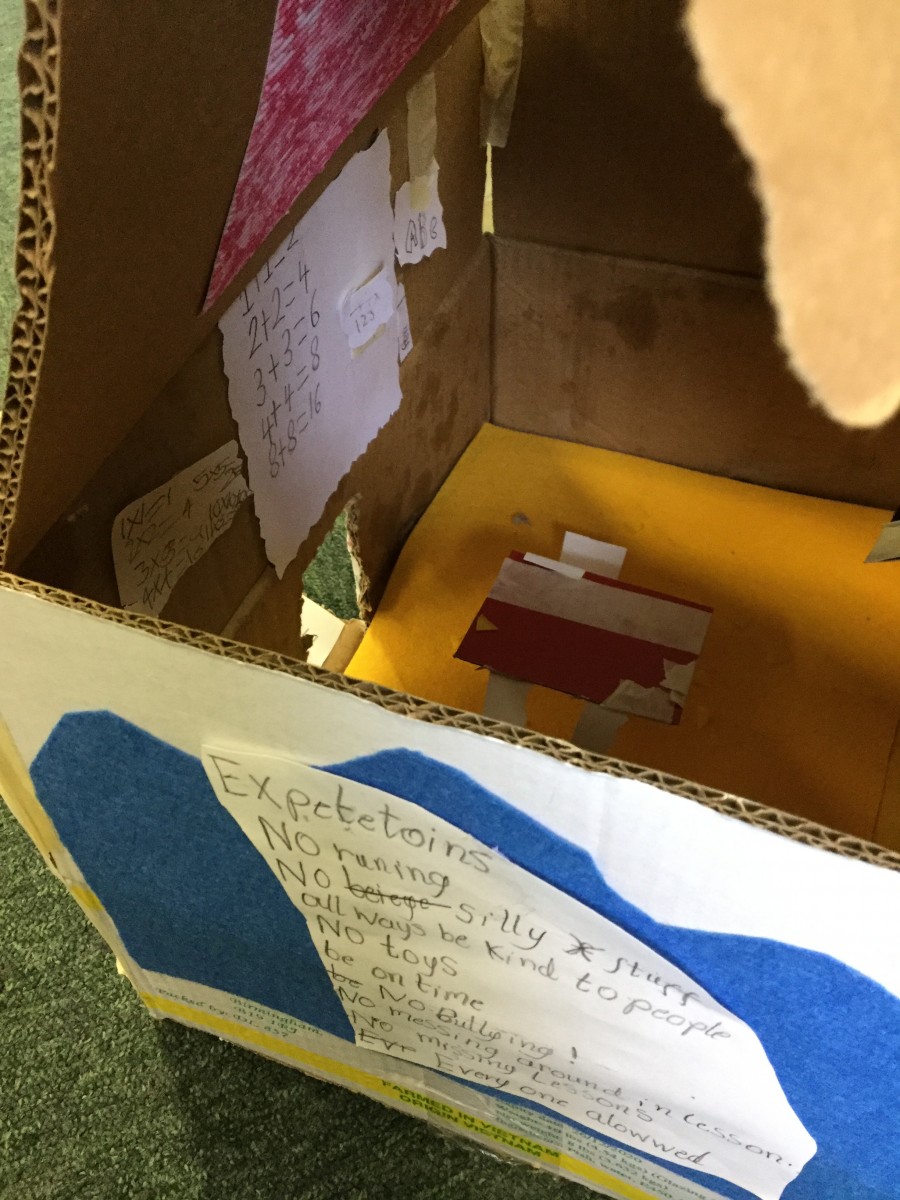 Year 4
Year 4 explored the right of every child to have an education this week. We began by looking at how challenging it is for some children who do not have access to the equipment they need to complete work at school. We then looked at reasons why some children are unable to attend school, if, for example, they need to help their parents collect a harvest or there has been a flood which is blocking their way to school. The children were shocked to learn about some of the journeys to school that children around the world make, such as walking for miles barefoot and climbing up mountains on ladders in rural China.
They completed this work after plenty of discussions around this topic: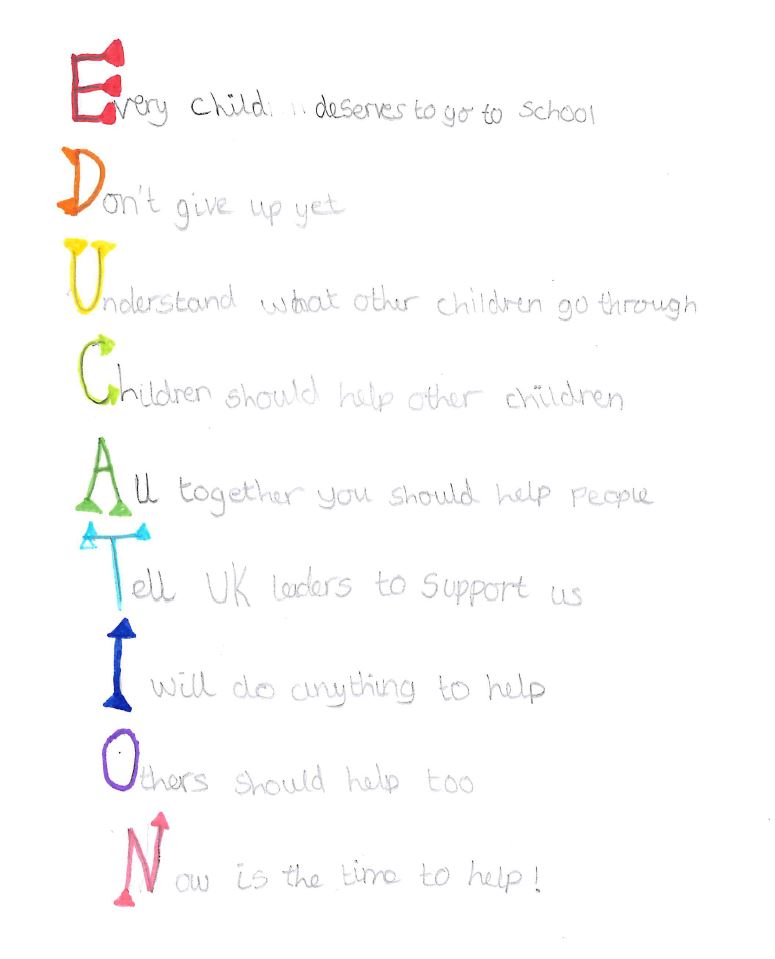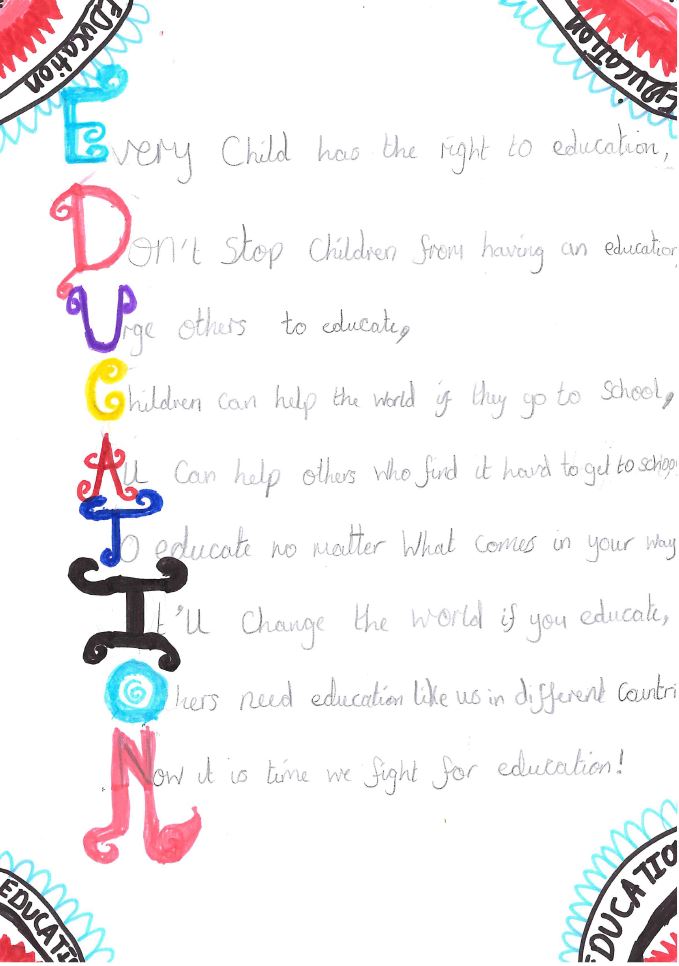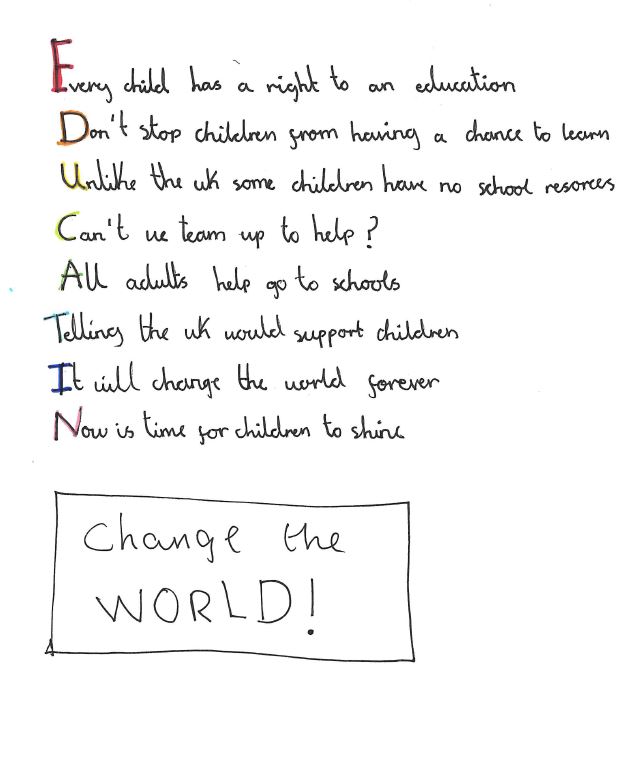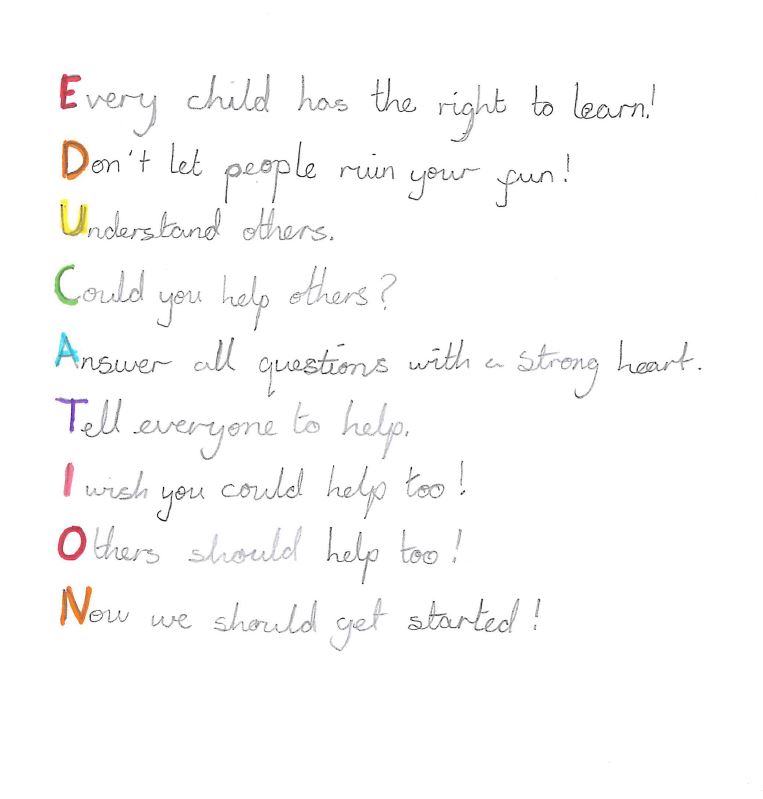 Year 5
In year 5 we explored gender inequality.
The boys were given only a scarce amount of resources and few opportunities to talk or show their abilities. However the girls were given the resources, attention and opportunities to shine.
Afterwards we had all the year 5 in the shared area and held a discussion about what they had observed and reflected on the thoughts and feelings that went with being treated differently purely based on their gender.

We then introduced the Rights Respecting project as a whole.
Year 6
In year 6, we looked at what happens when children are displaced due to a natural disaster. We read all about a girl called Sharmila who was forced to leave her home due to an earthquake. After discussing the effect this had on Sharmila, we created a road to recovery. As a group, we decided which of the articles from the Rights of the Child would be necessary at which points in Sharmila's journey and created a visual display of this.