Reception
September 2018
This week we have been excited to welcome our new reception children. The children have arrived to school on time and dressed smartly in their school uniforms. In class we have been learning about Grove school and the school expectations;

Our expectations are:
• we are kind and don't hurt others or their feelings
• we respect all property
• we always try to do our best
• we are honest and tell the truth
• we are good listeners and thoughtful speakers
• we always treat others as we would want to be treated.

The children have been exploring their new classrooms and making new friendships. At the end of the week the children took home their Grove book bags to share stories at home with their families and a copy of their name card to practise forming the letters in their name correctly.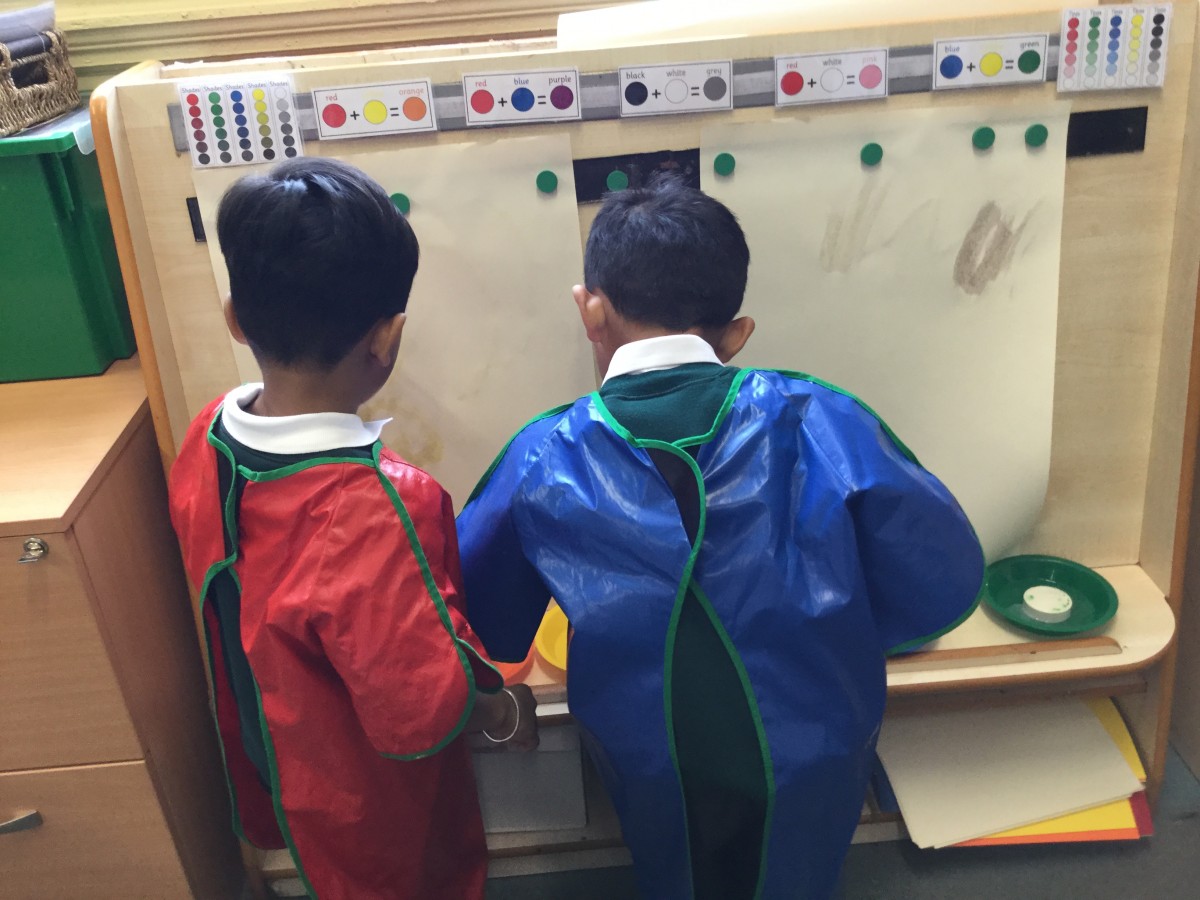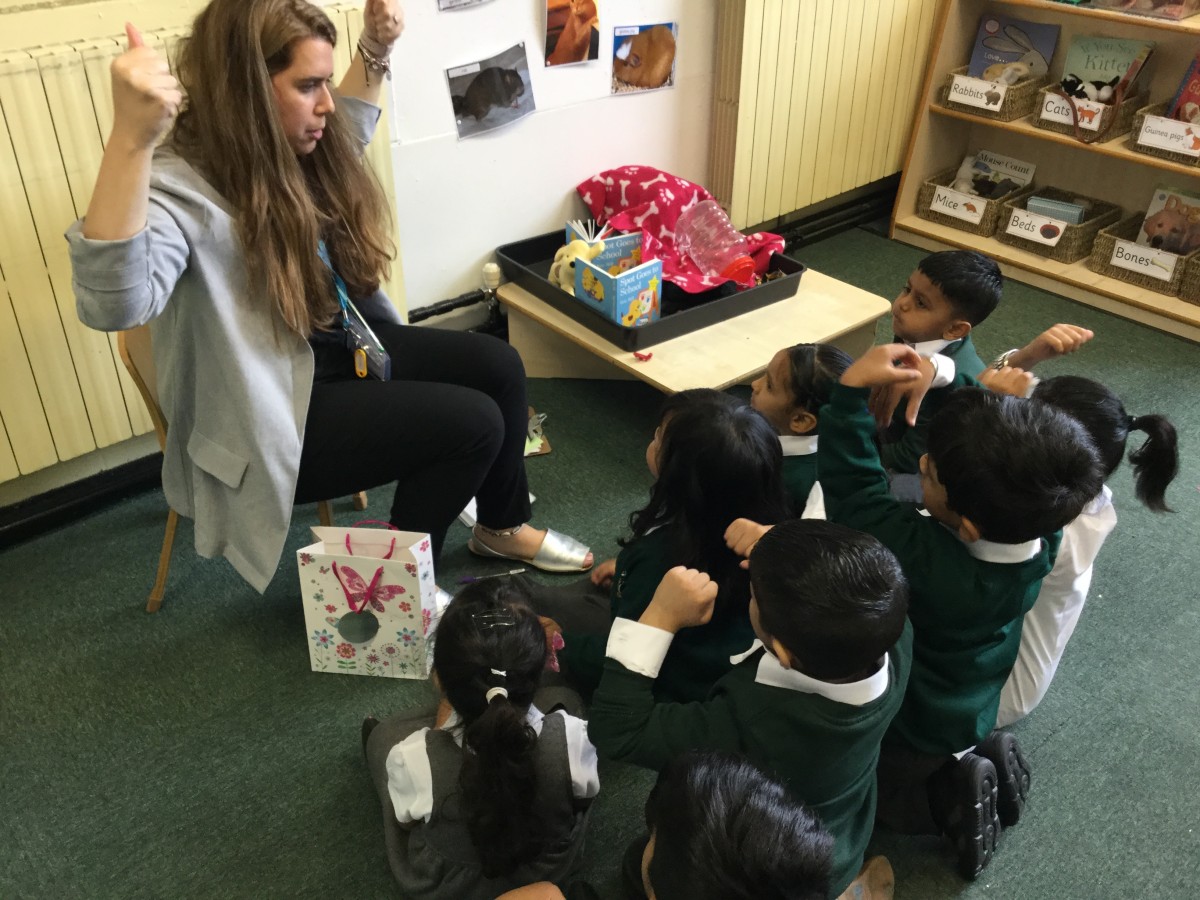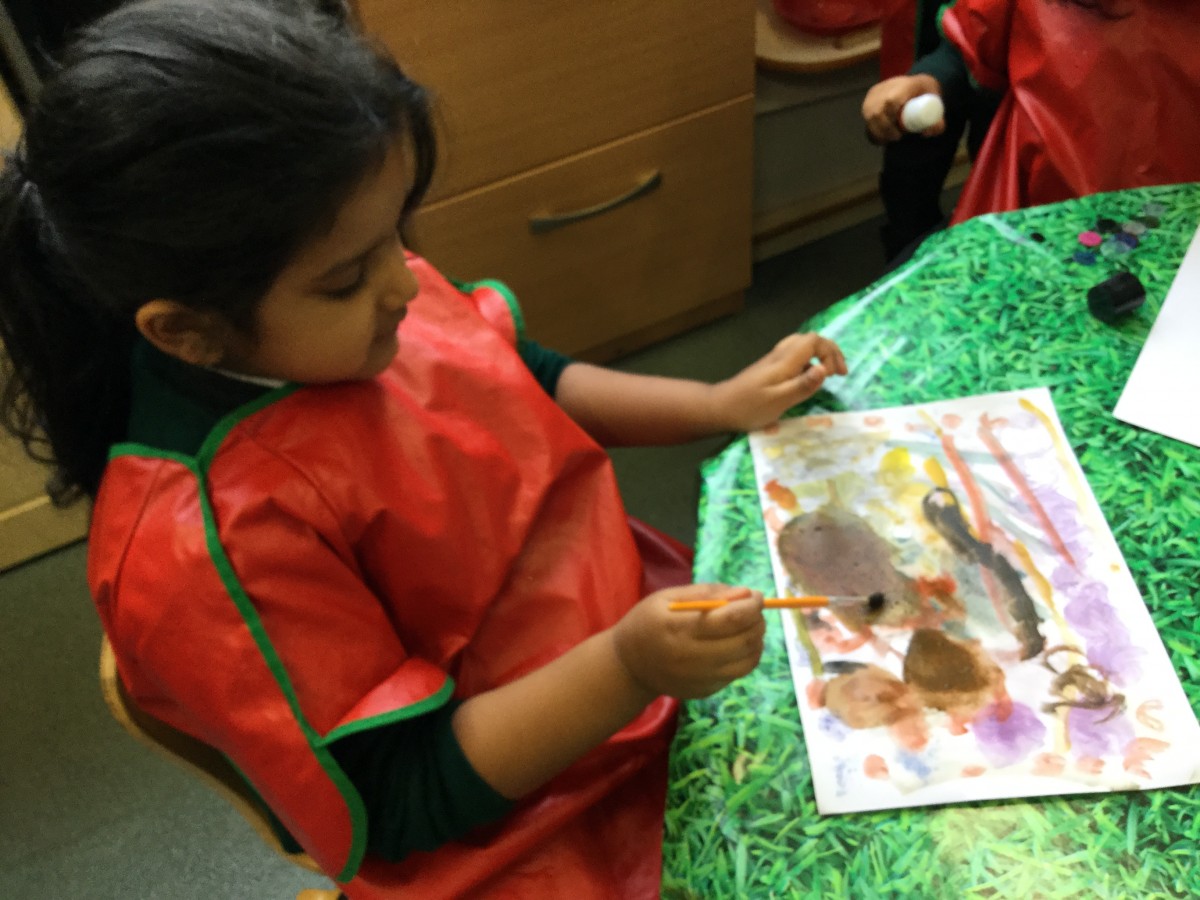 Week 2
This week the children attended Reception full time and stayed for lunch. They were particularly excited on Friday for pizza and chips.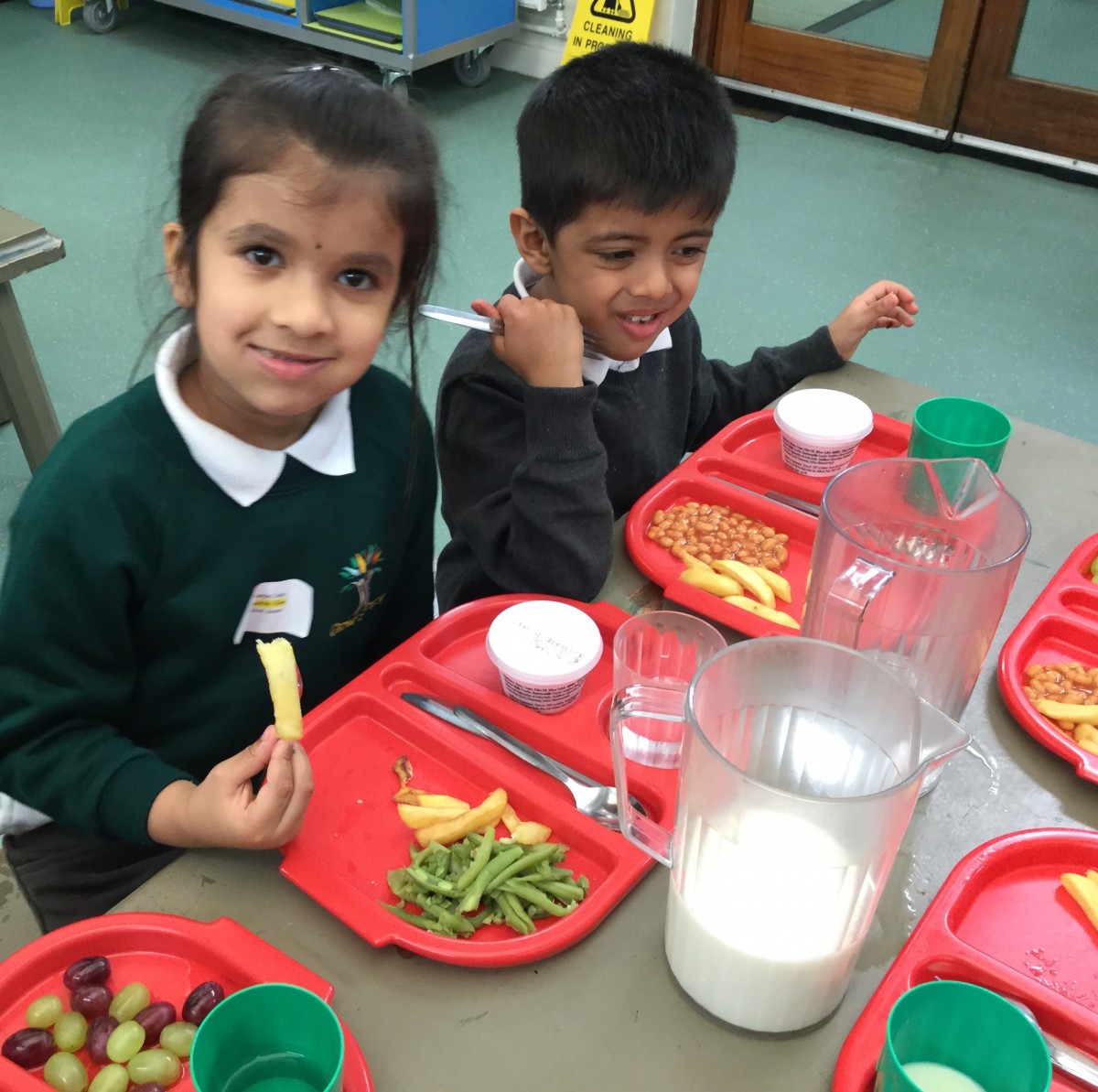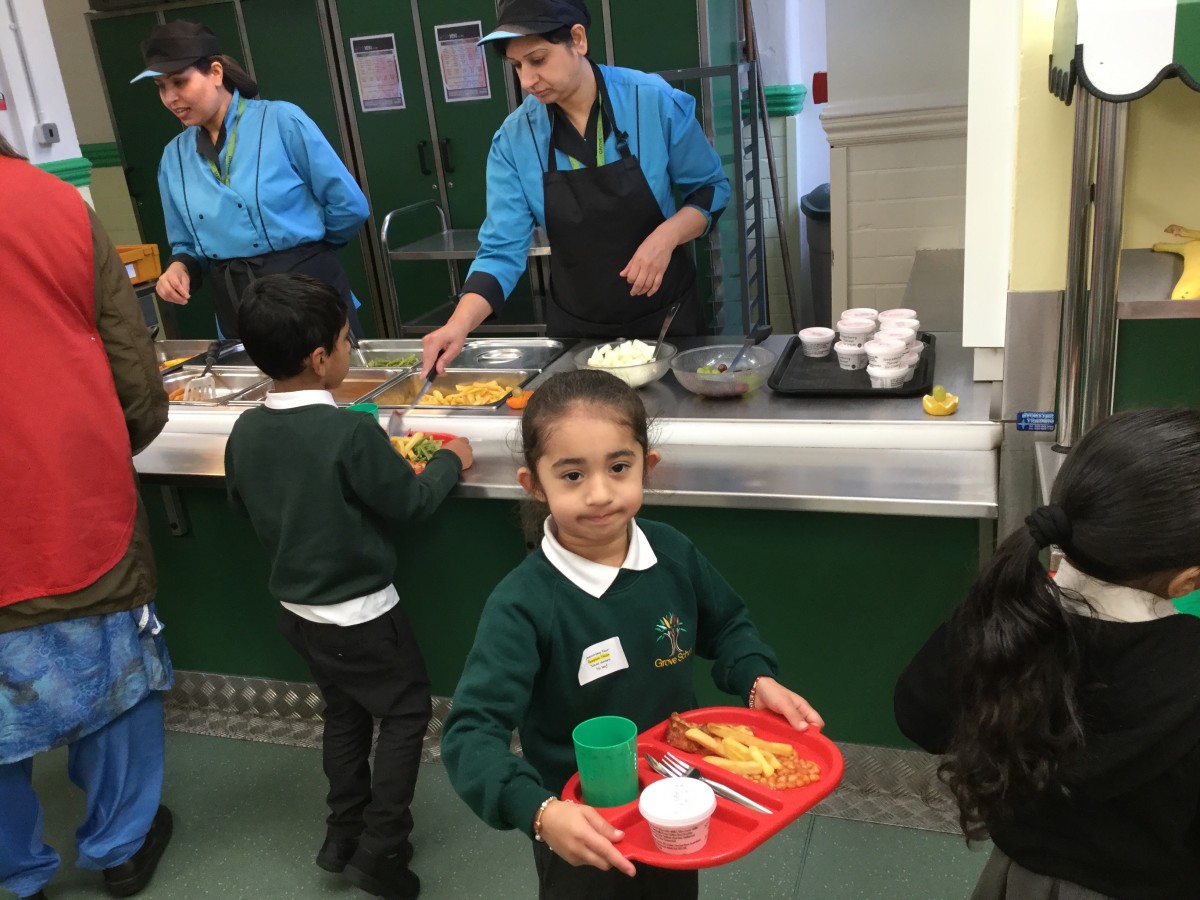 The children have also been working hard with their reading and writing.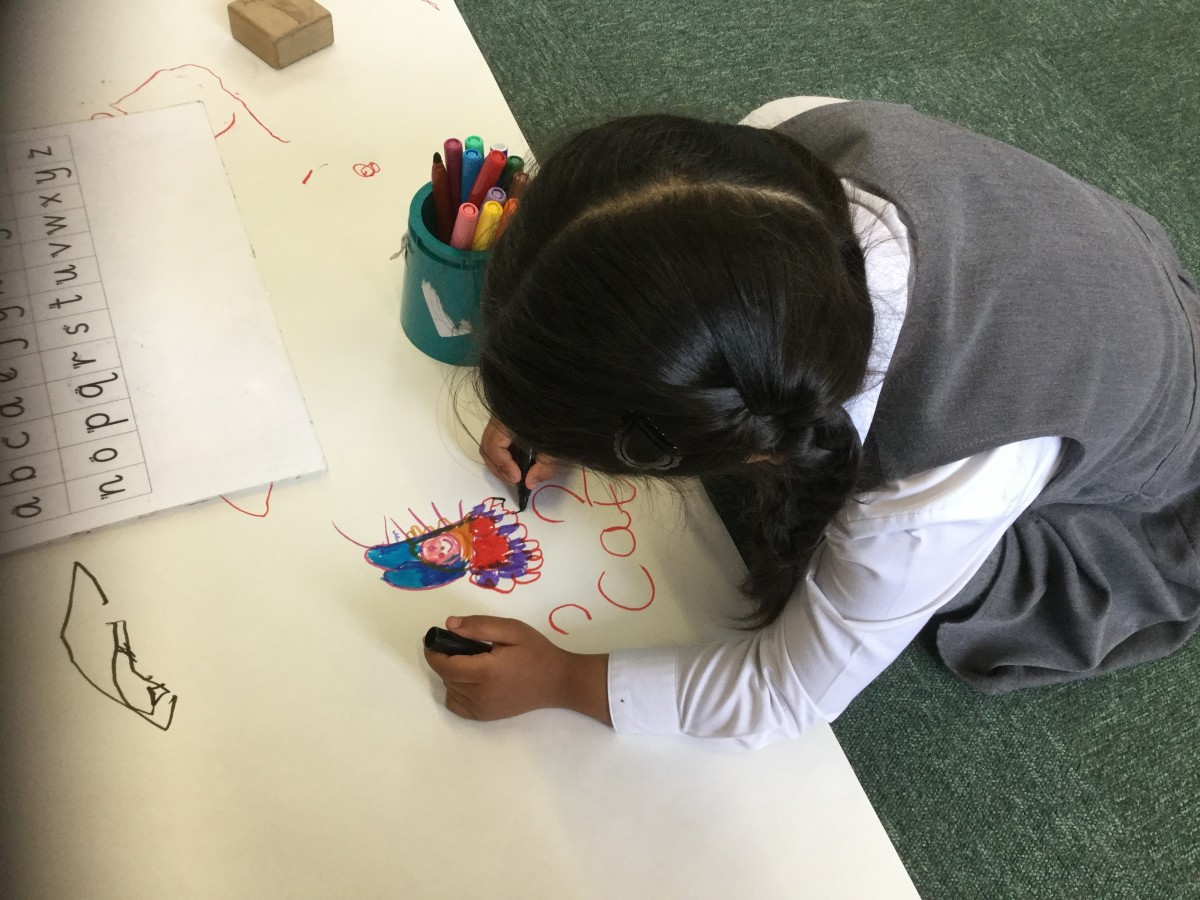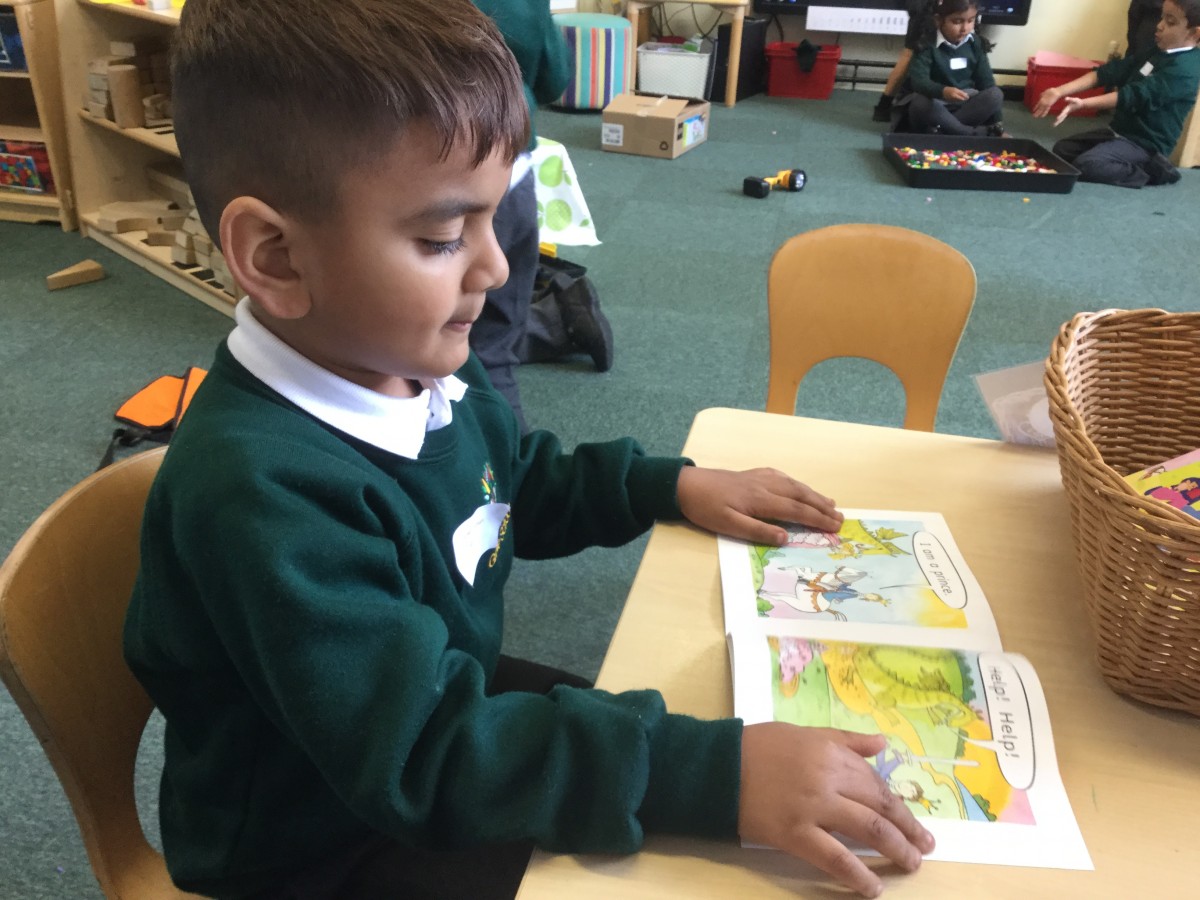 Week 3
This week the children have put on their waterproofs and their warm coats and have explored the outdoor environment. They have experimented with construction materials to make homes for their pets and even a digger to make the homes! Painting in the outdoor was a huge hit with the children as they mixed their colours and painted outdoor friezes.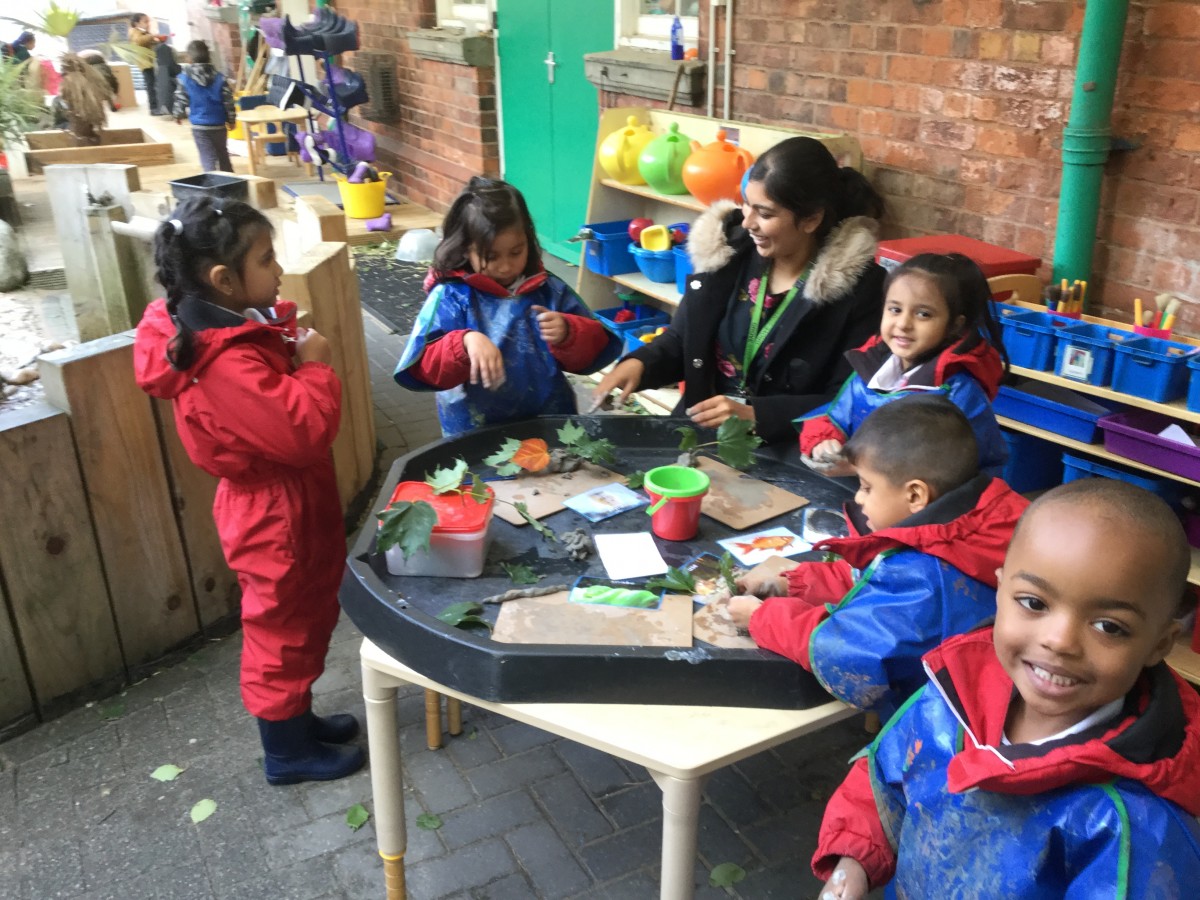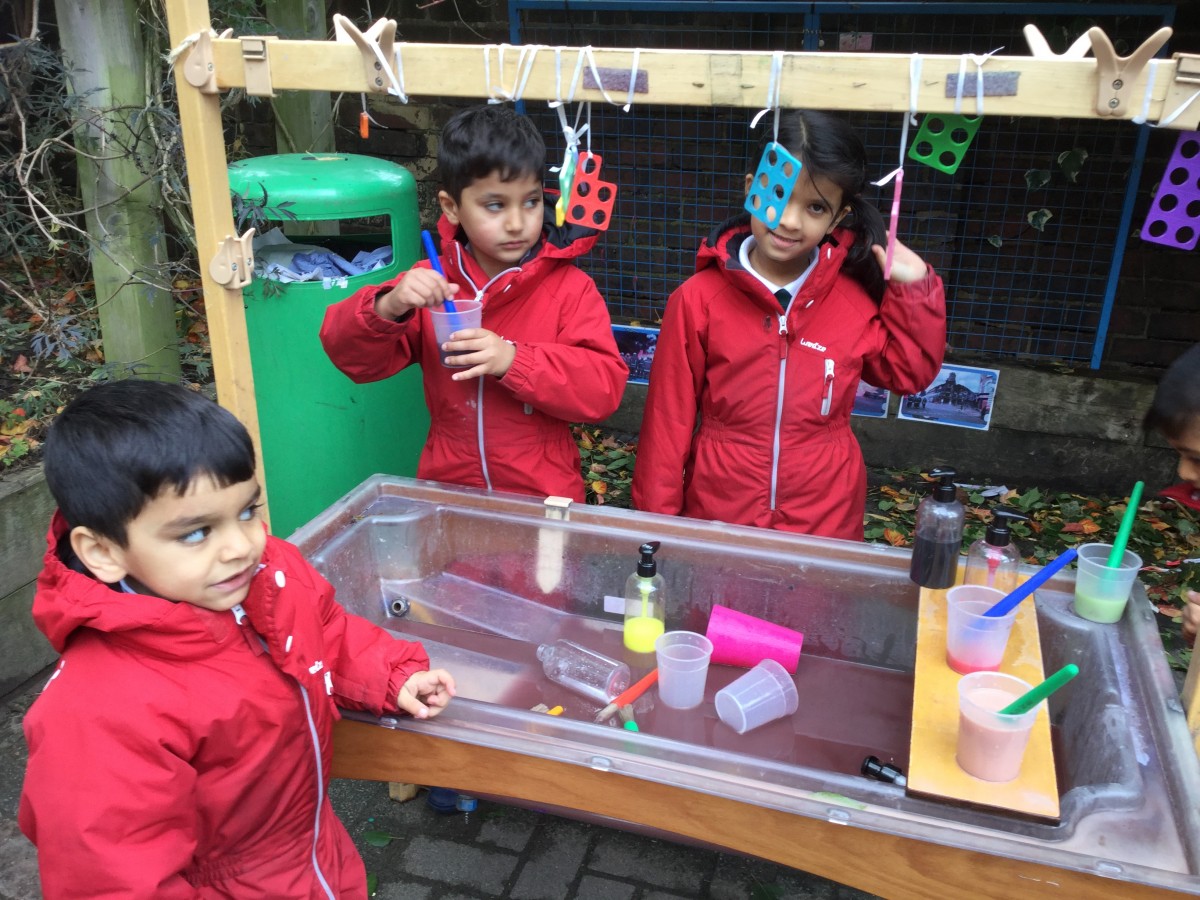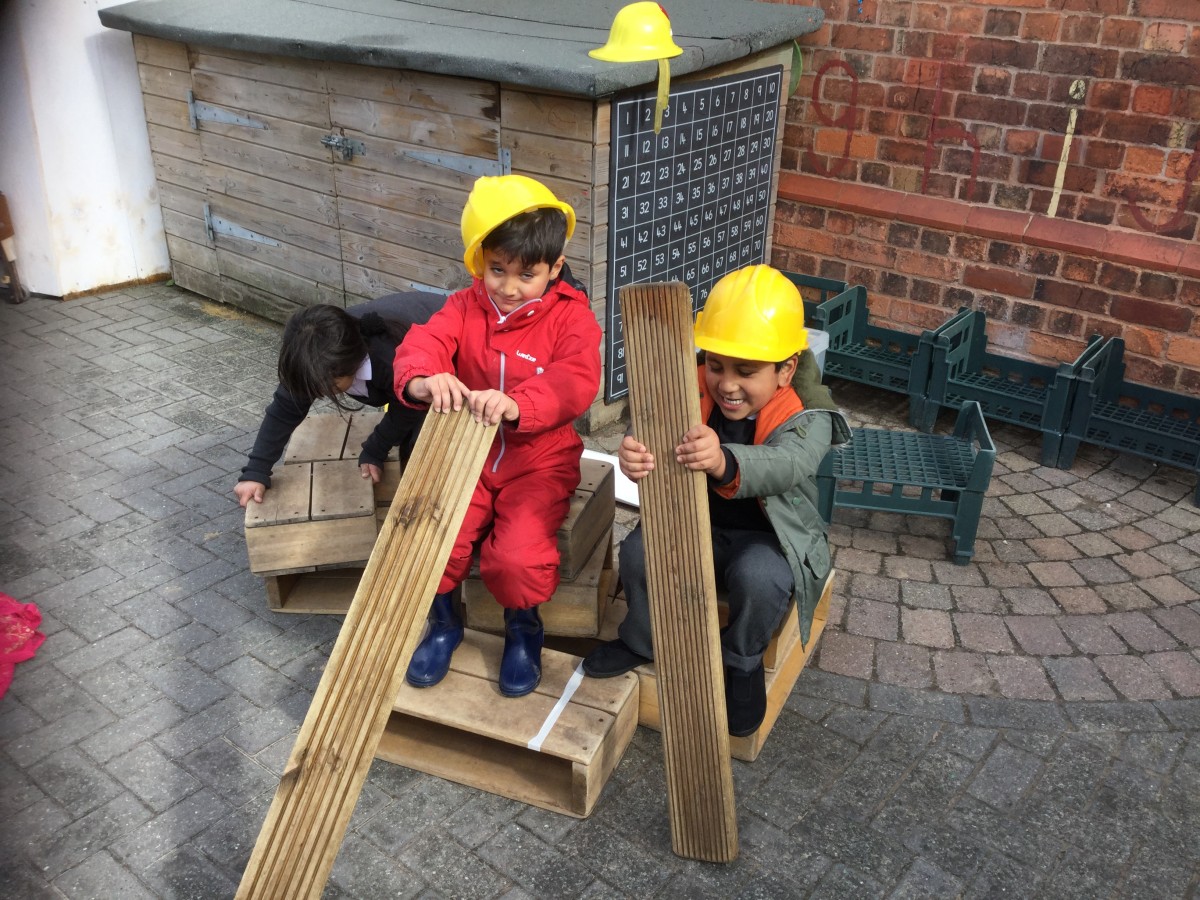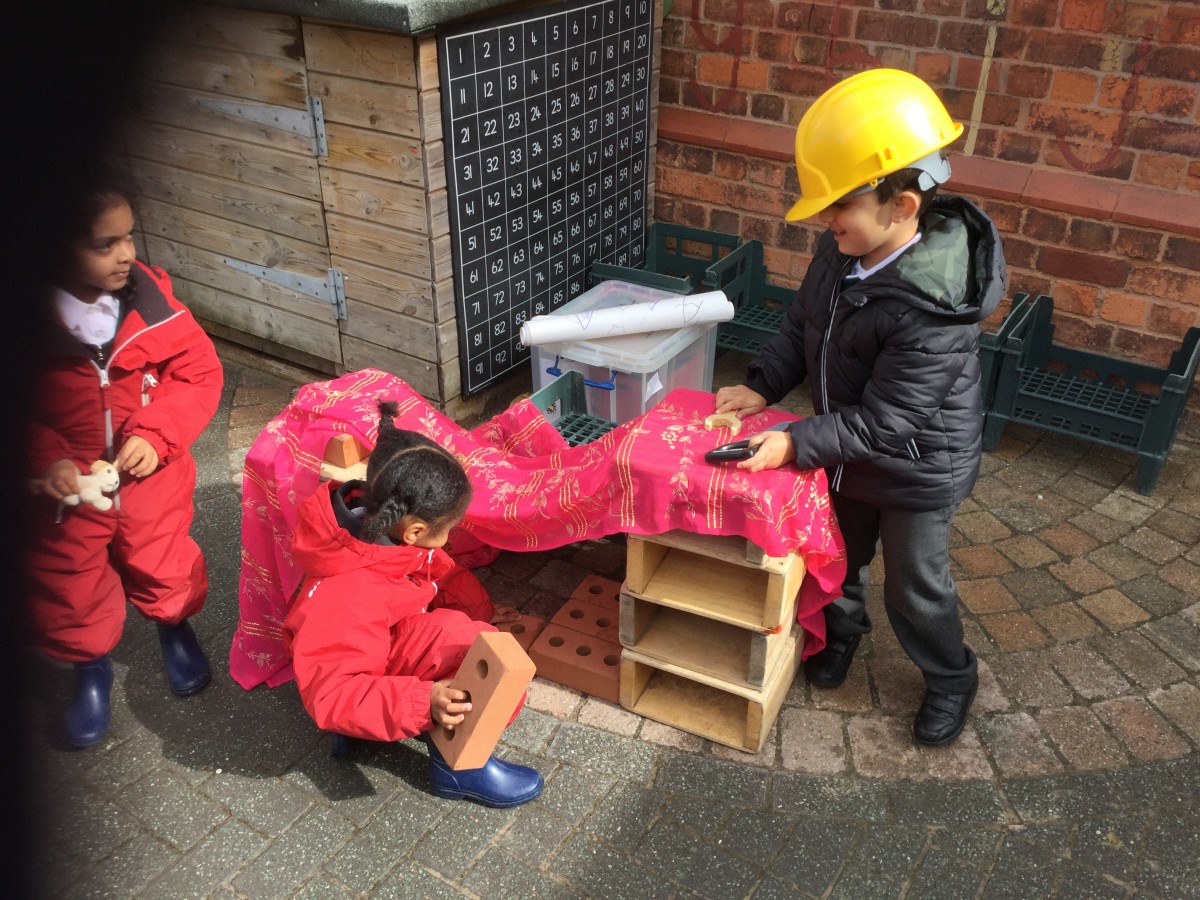 Week 4
The school theme of the week is Road Safety.
Reception had a special visit from the school Lollypop person who talked to us about crossing the road safely. Outdoor we role-played crossing the road safely using a zebra crossing.
We learnt the song 'King of the Road' and made posters for homework reminding us to.. STOP, LOOK and LISTEN!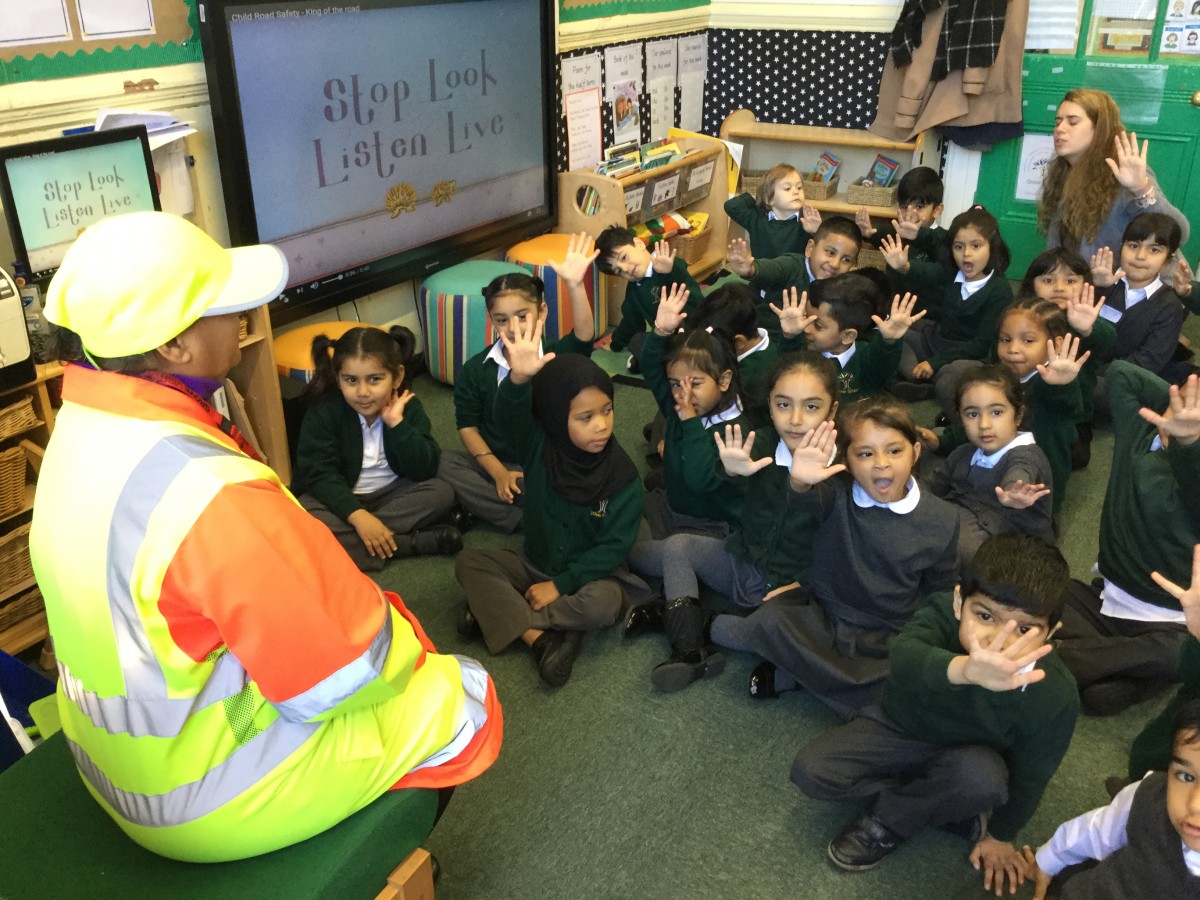 Week 5
We have had a very exciting week. On Tuesday we met Mo, the Animal Man. He showed us a real life snake, hen, chameleon, rabbit, cockroach and tarantula. The children were extremely brave and stroked and held the animals.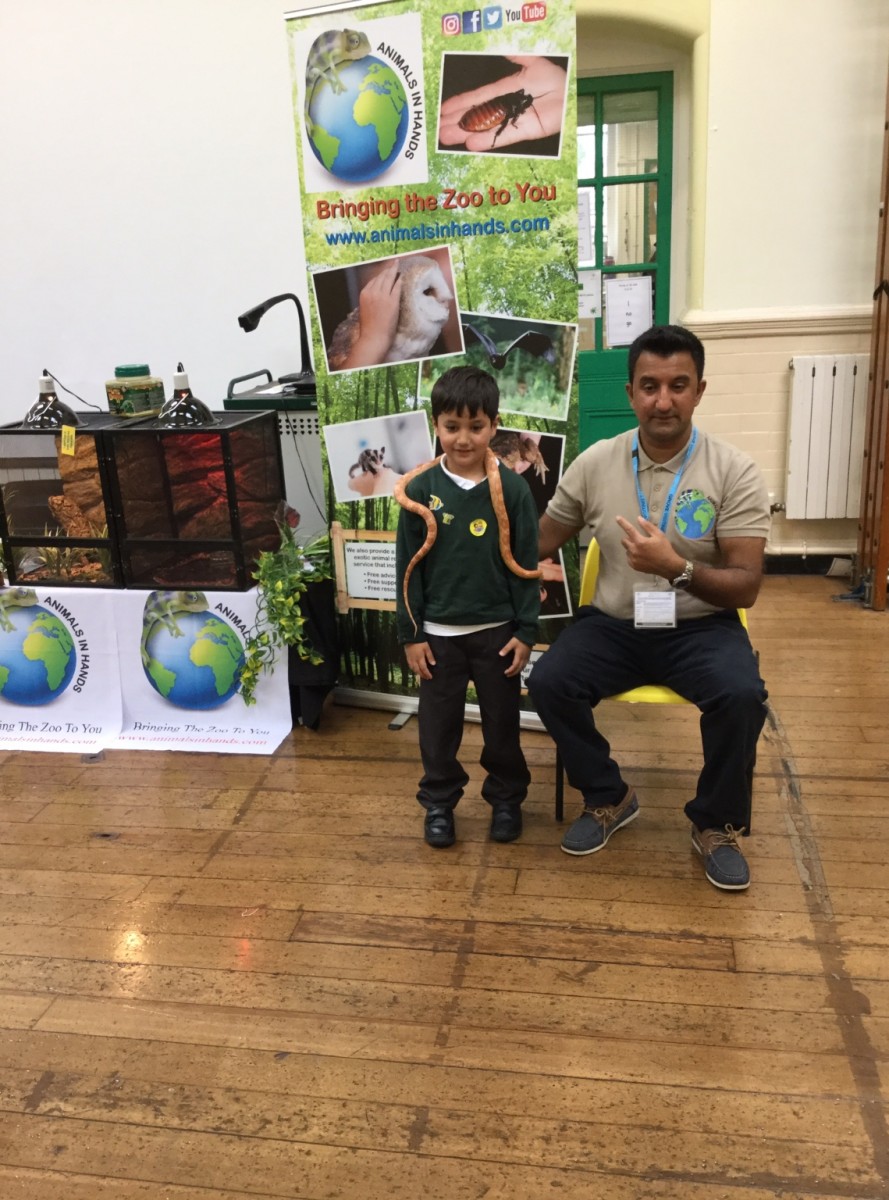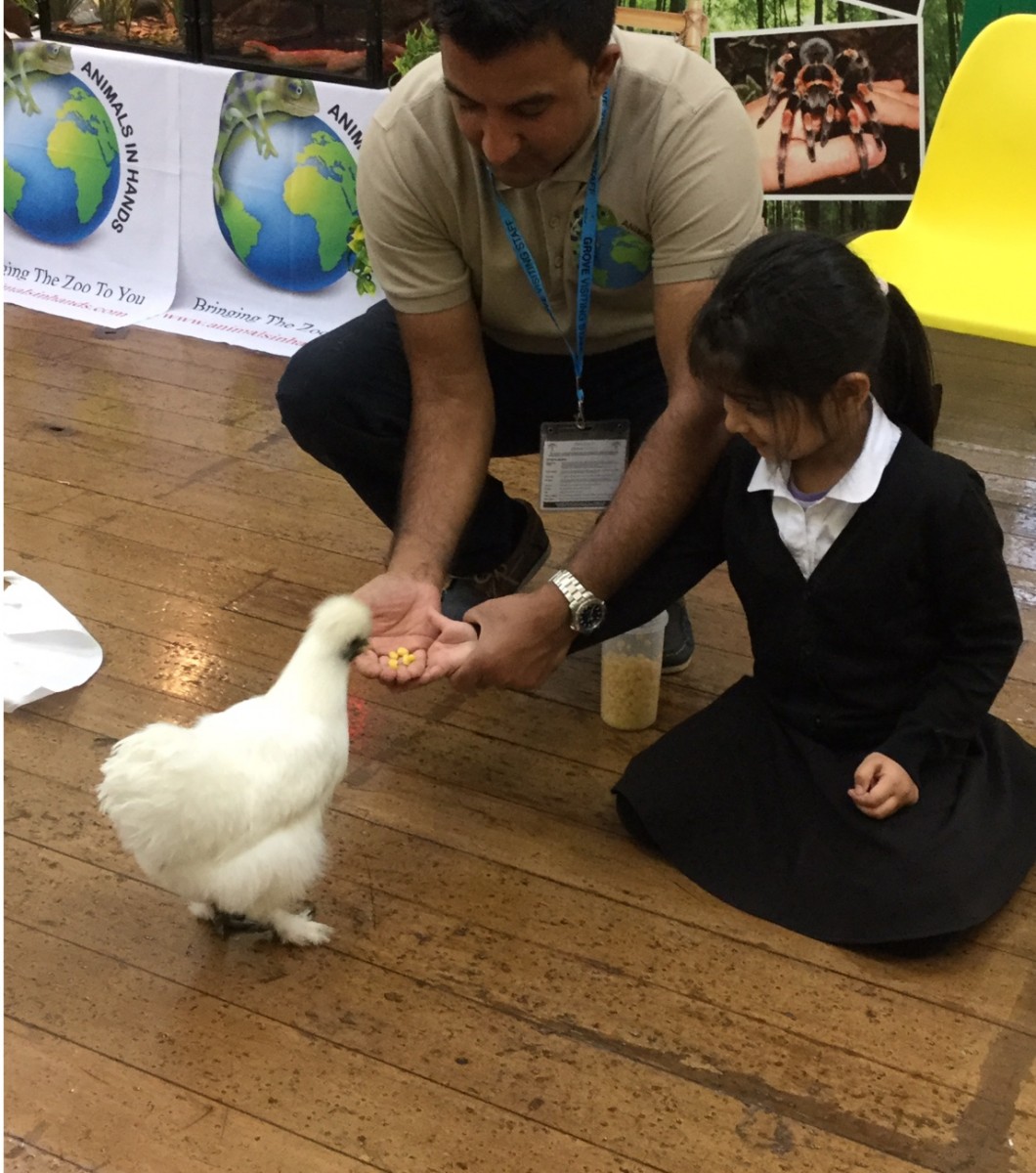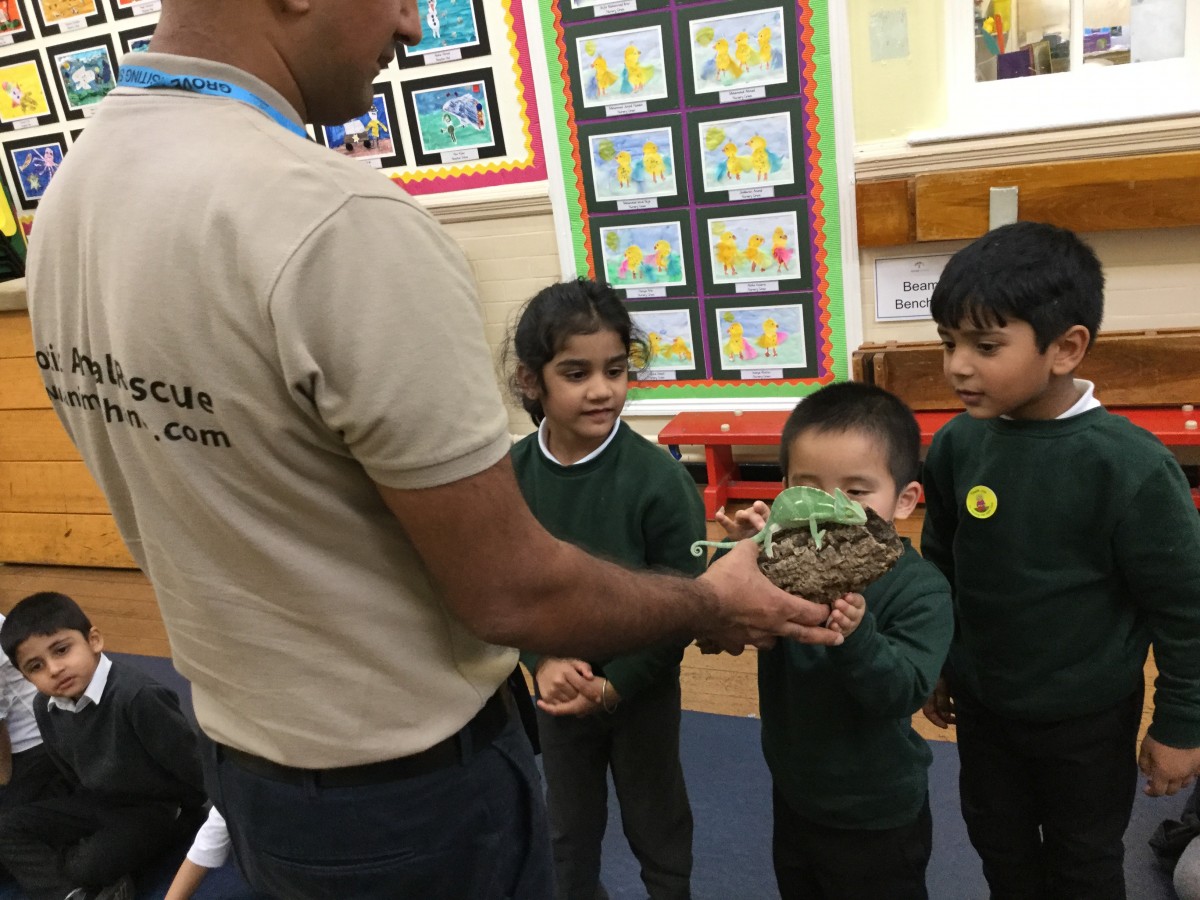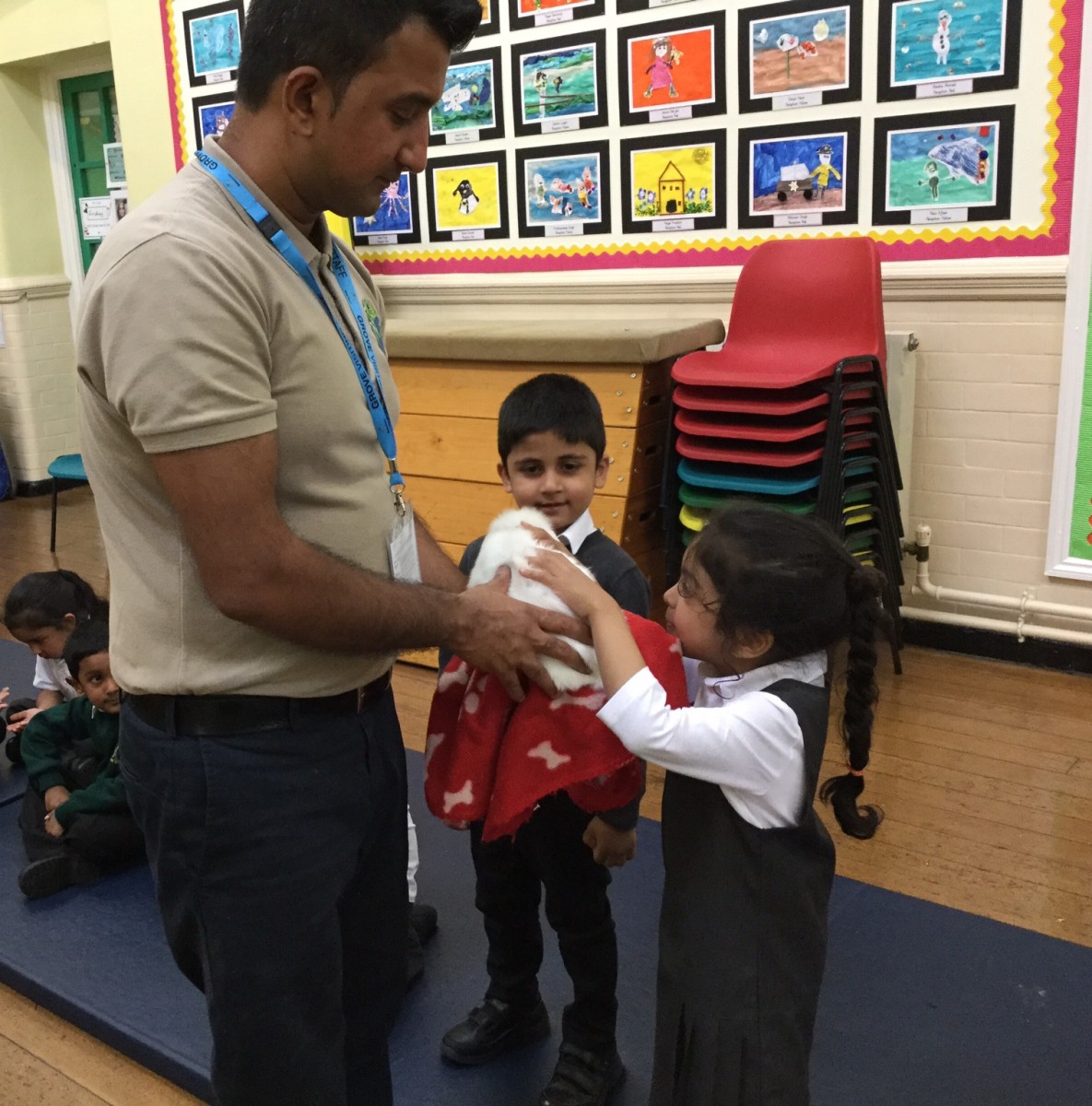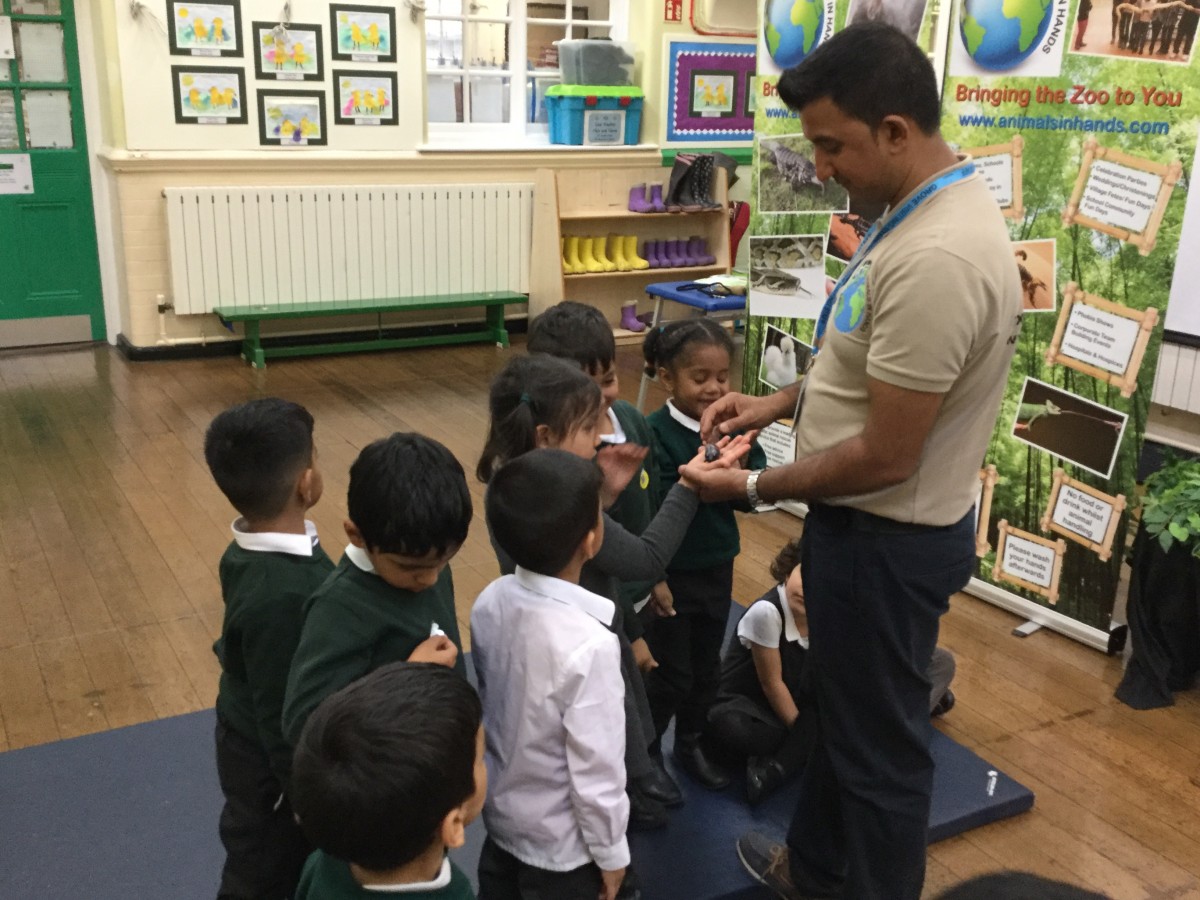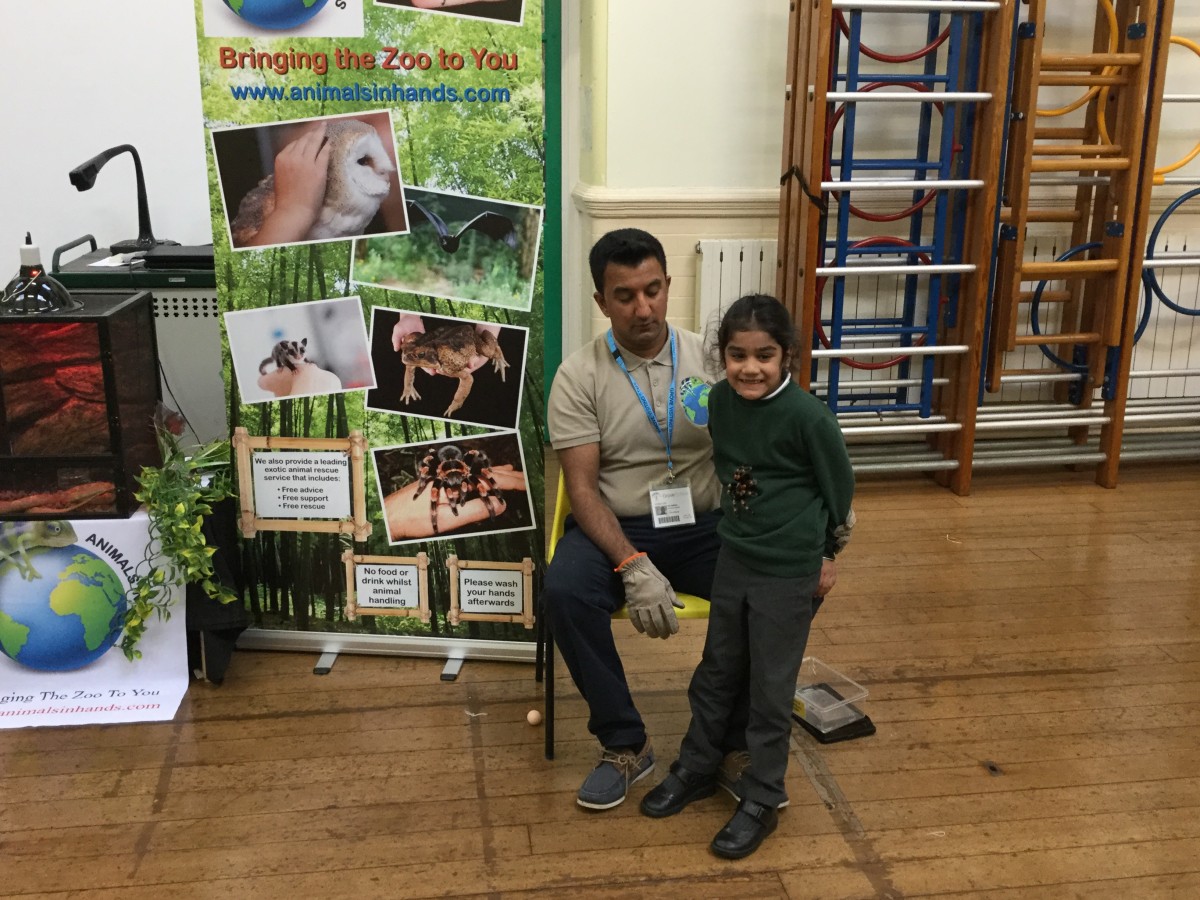 Week 7
Thank you to all the families who joined reception during parents evening and our reading and phonics workshops.
Children showed off their skills in segmenting and blending CVC words such as h-a-t.
Staff modelled using the online reading resource, bug club.
We hope the children in reception enjoy reading online books at home.
www.activelearnprimary.co.uk