Reception
Spring Term 2020
Thursday 9th April
As it is a bank holiday tomorrow we are celebrating our Stars of the Week today!
Well done to everyone who has shared their home learning this week!
The Stars of the Week are: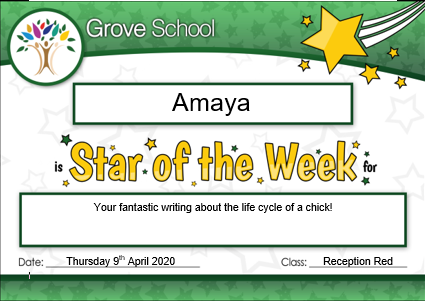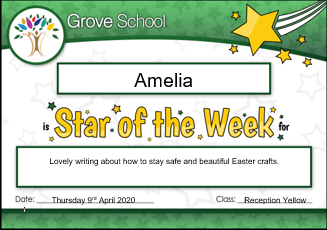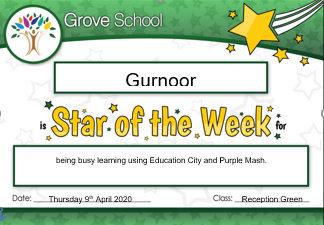 We wonder who will be the Star of the Week next week?
Keep logging in to Purple Mash, Bug Club and Education City and don't forget to send your photos to a.armstrong@grove.bham.sch.uk.
Happy Easter!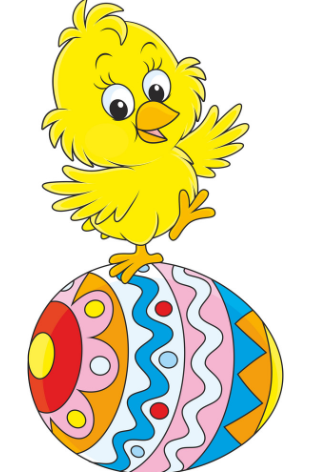 Reception children have been doing an egg hunt today with their numbered eggs.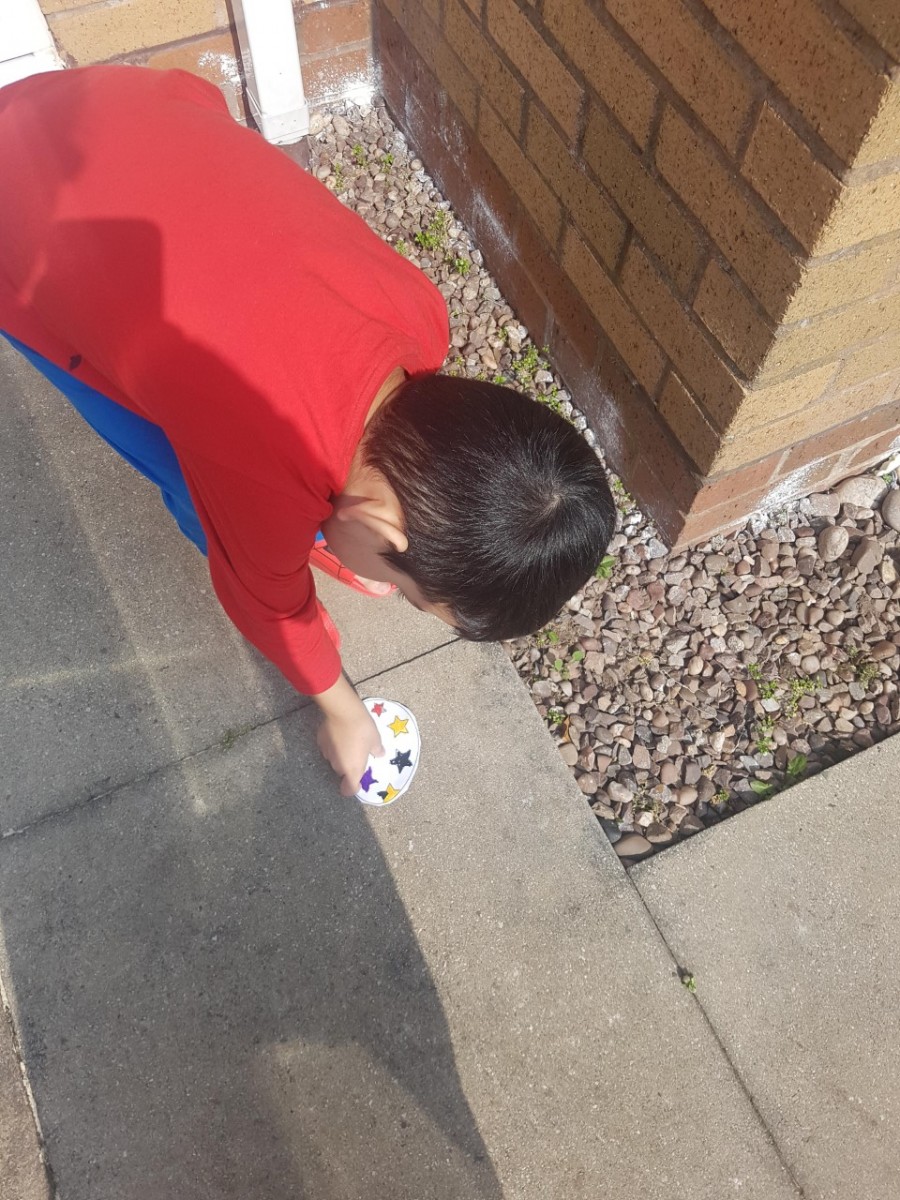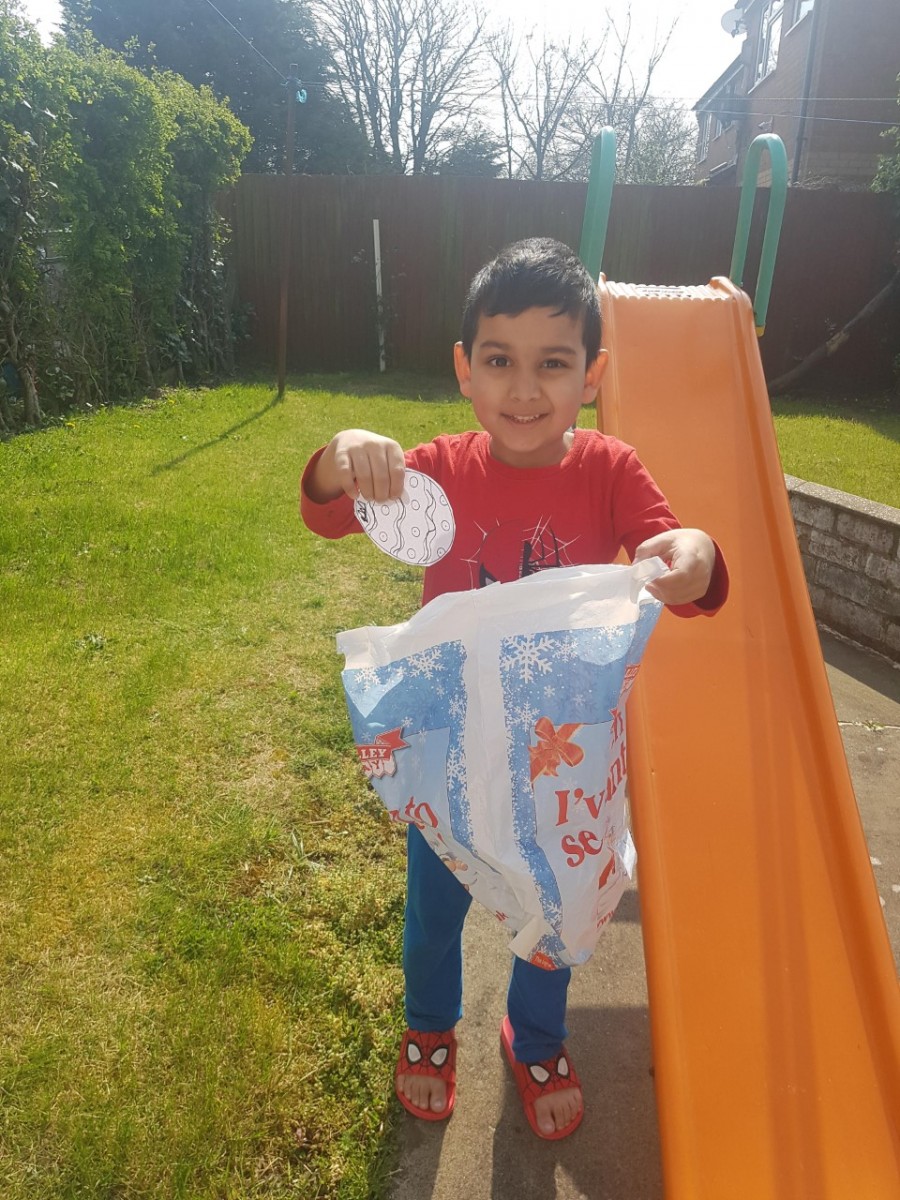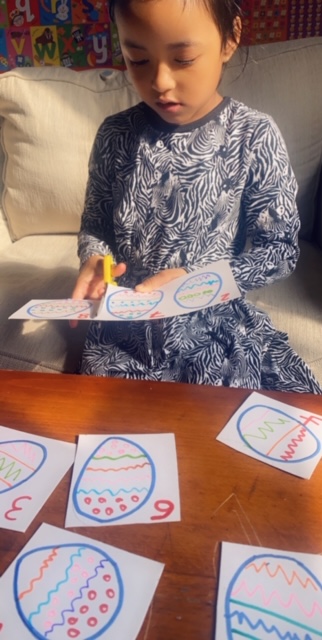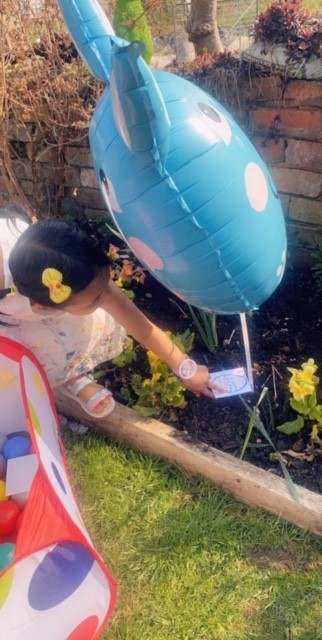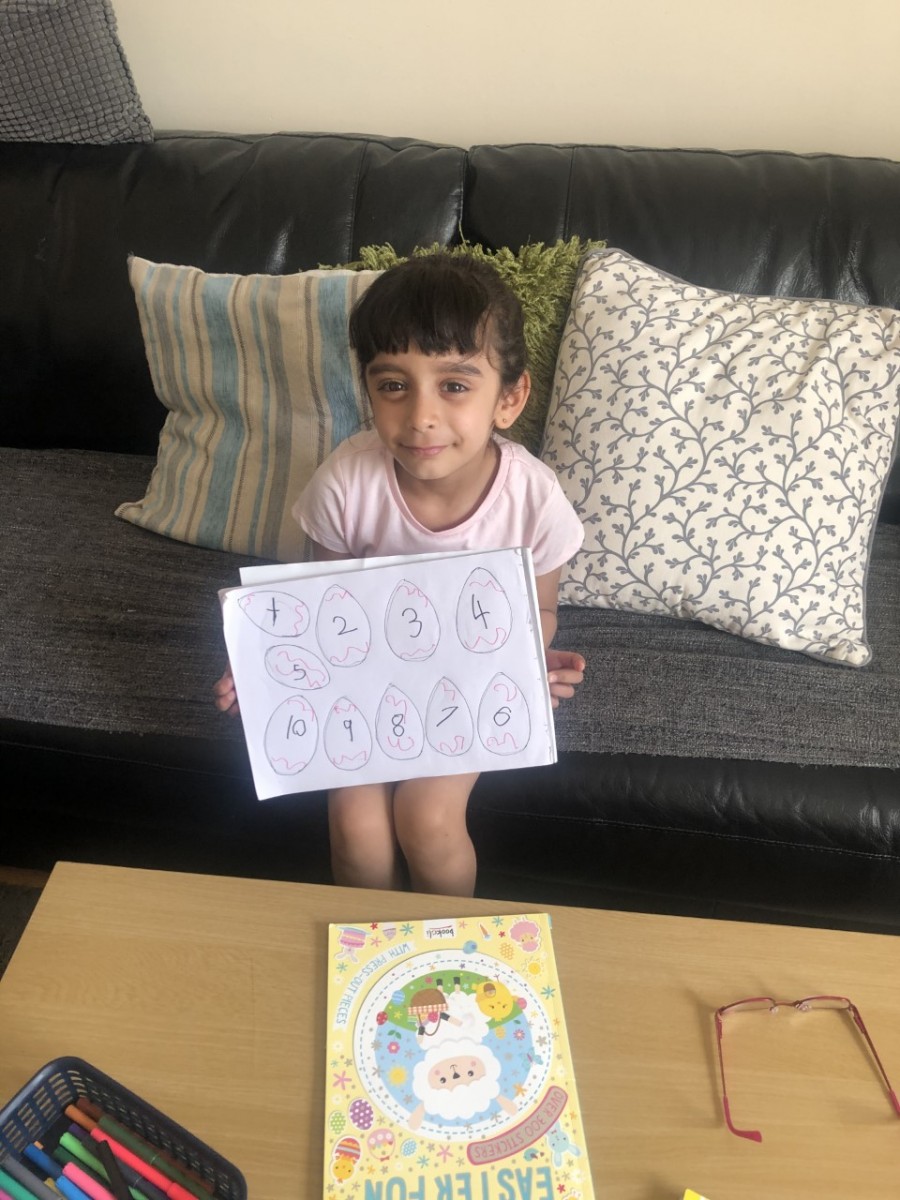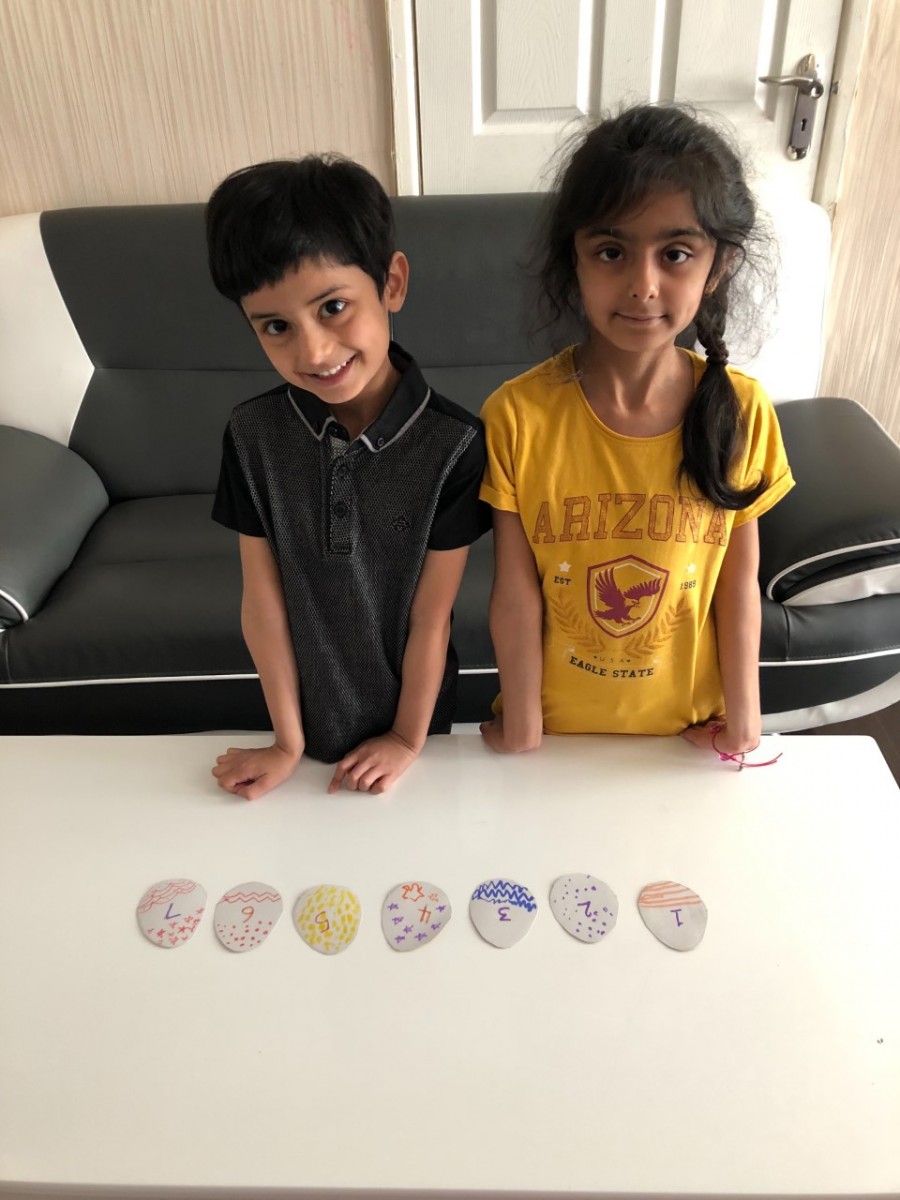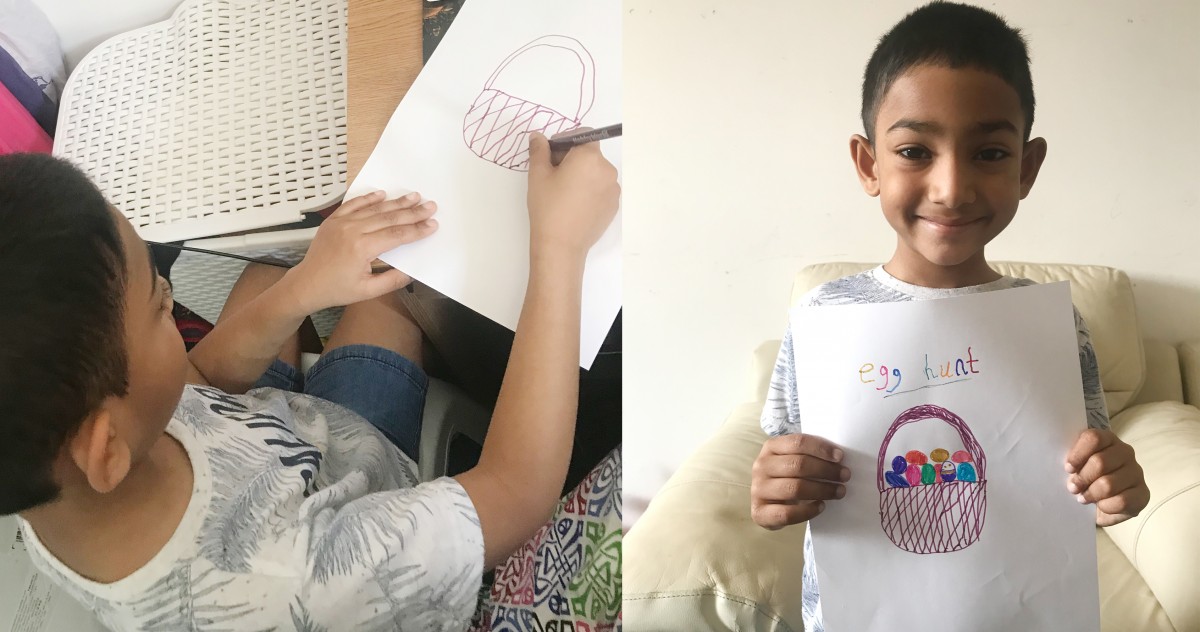 Wednesday 8th April 2020
Welcome to our Easter bonnet parade! Look at the lovely Easter bonnets our reception children have made at home.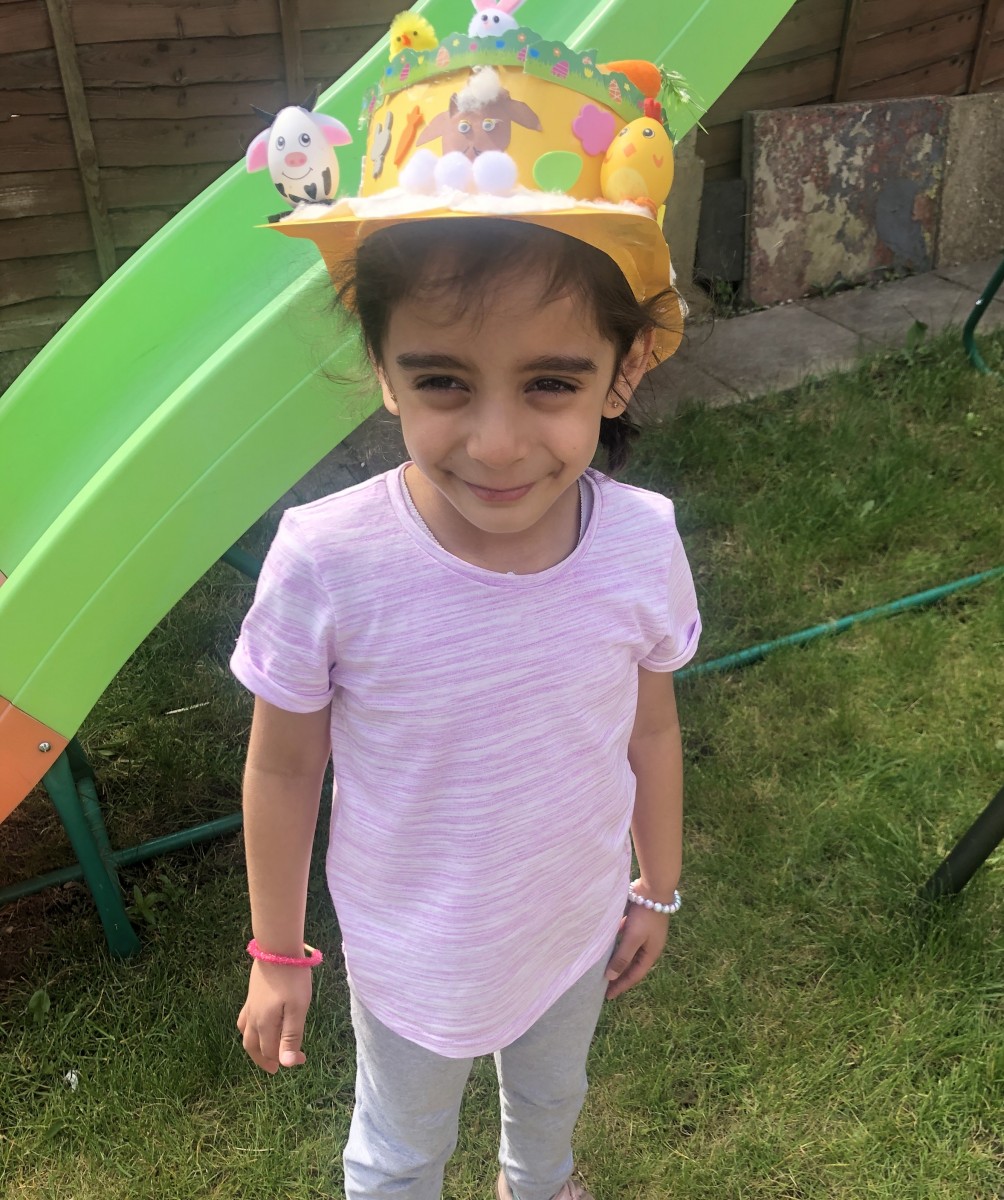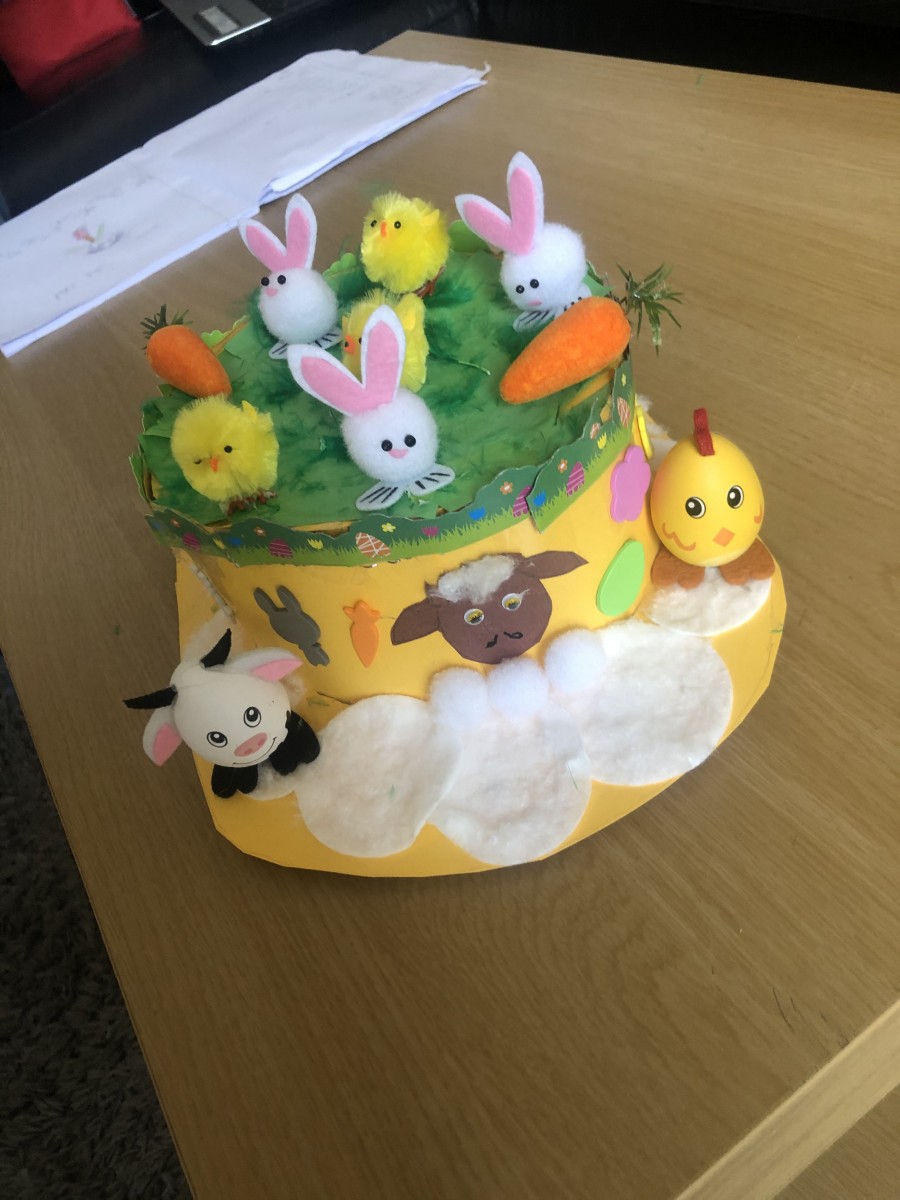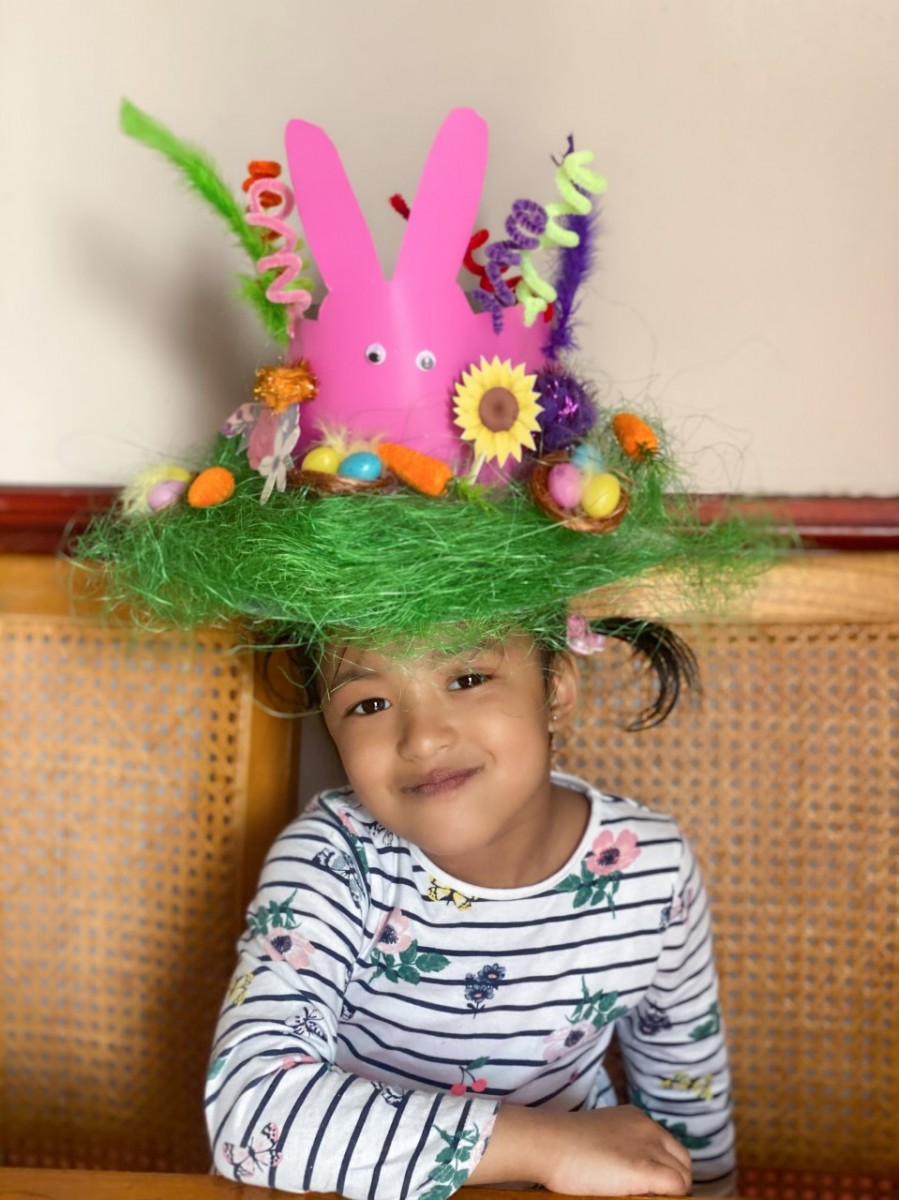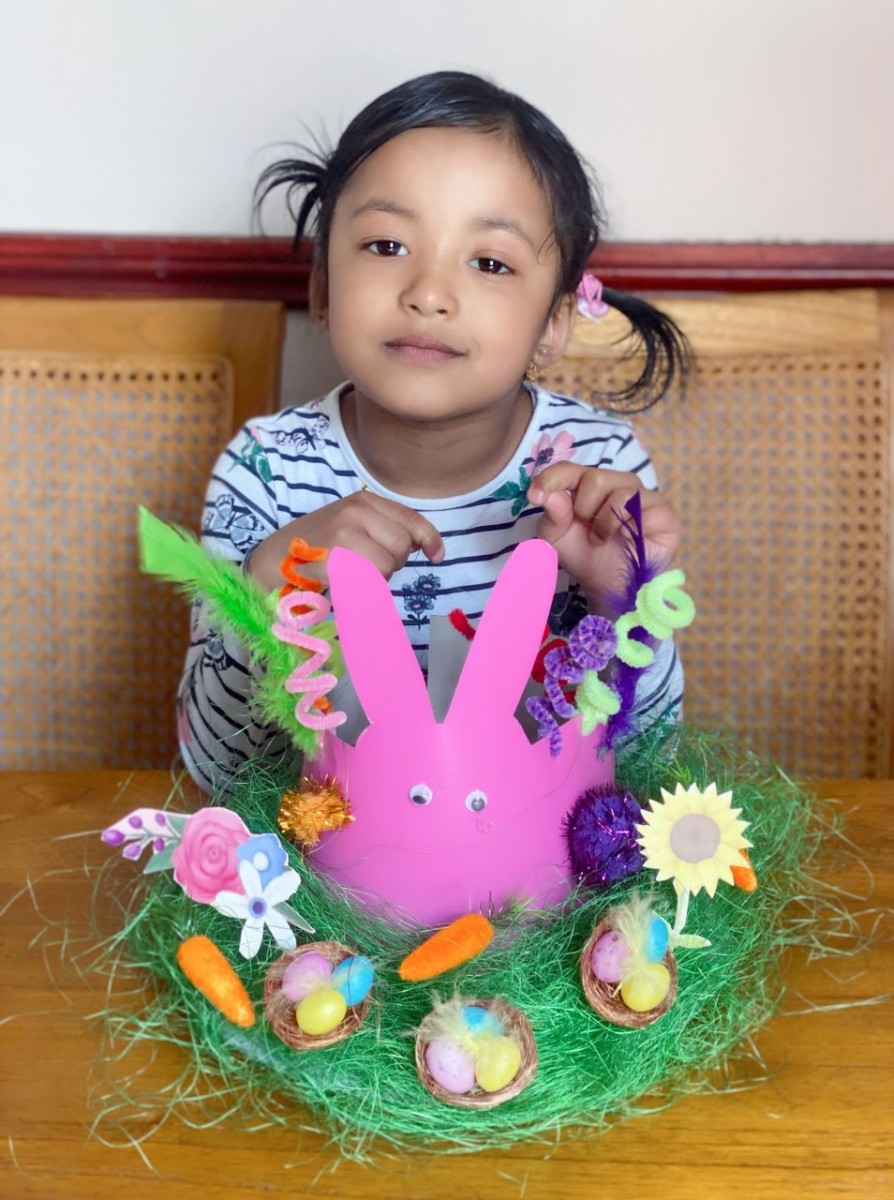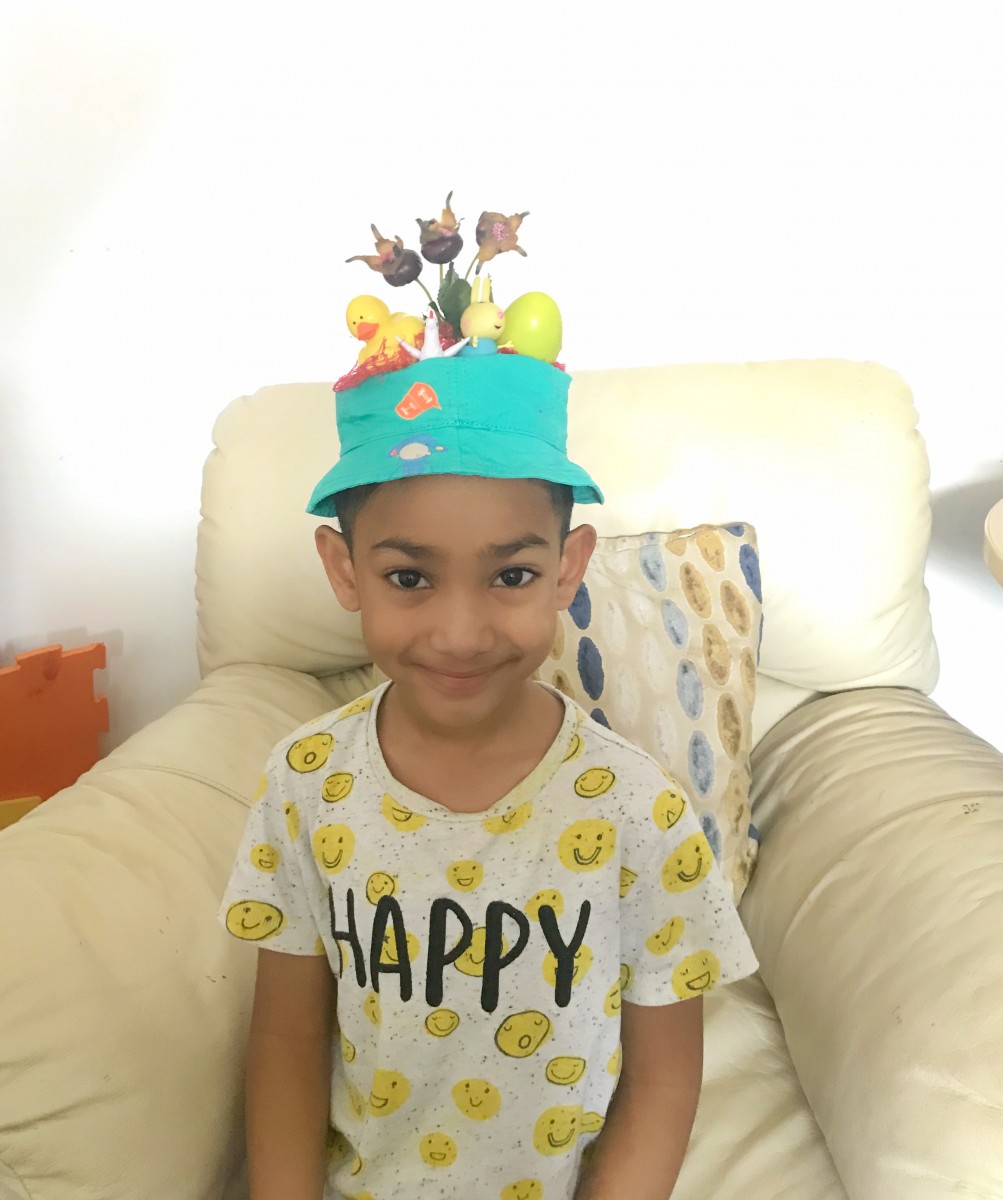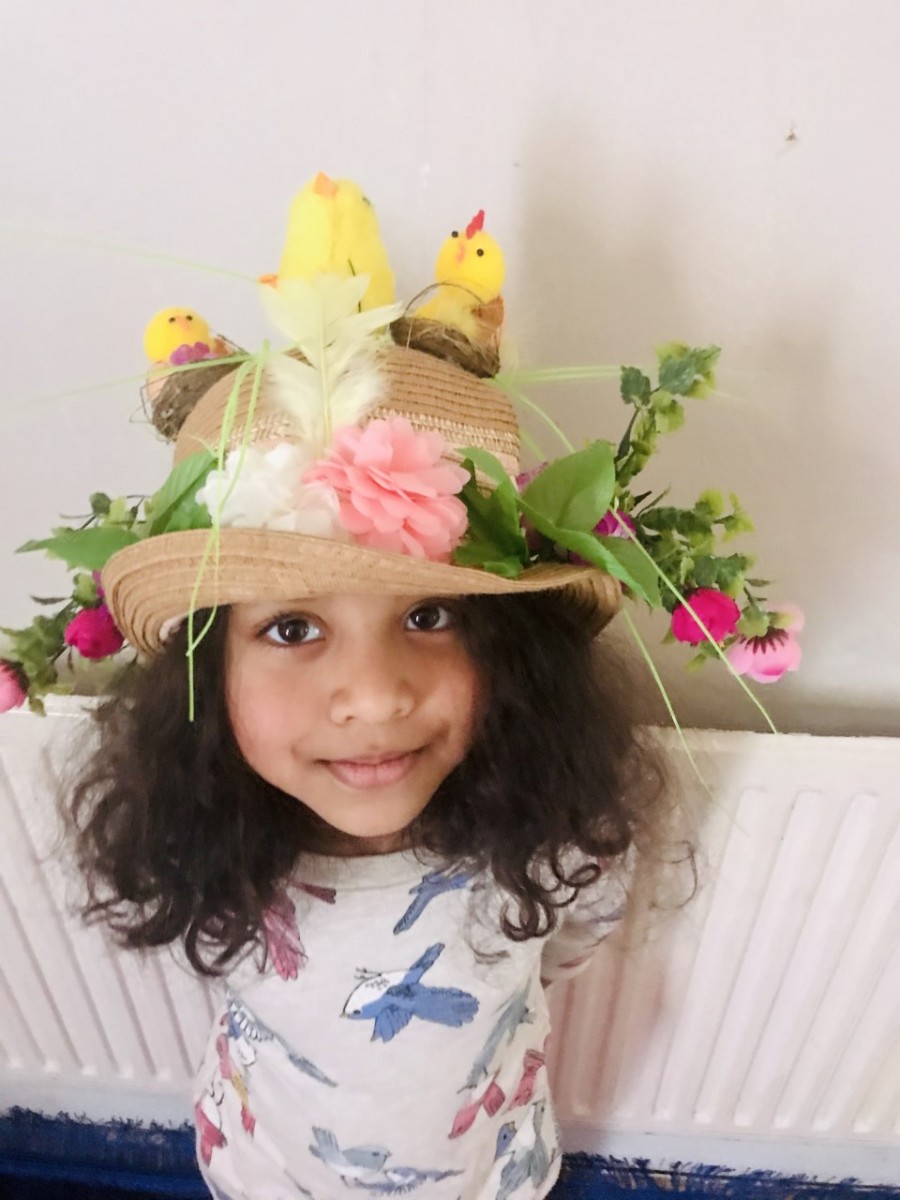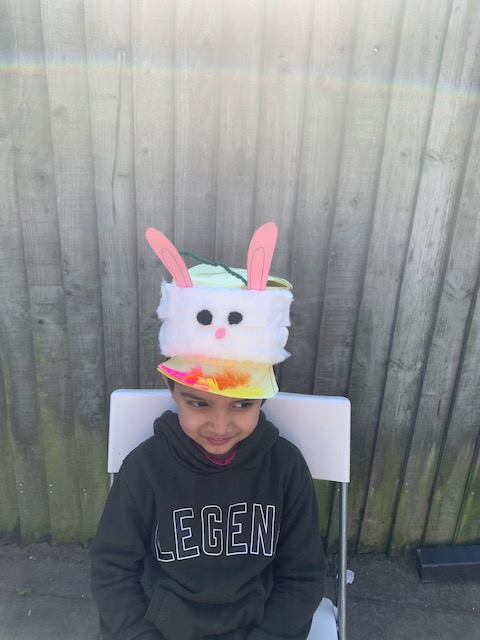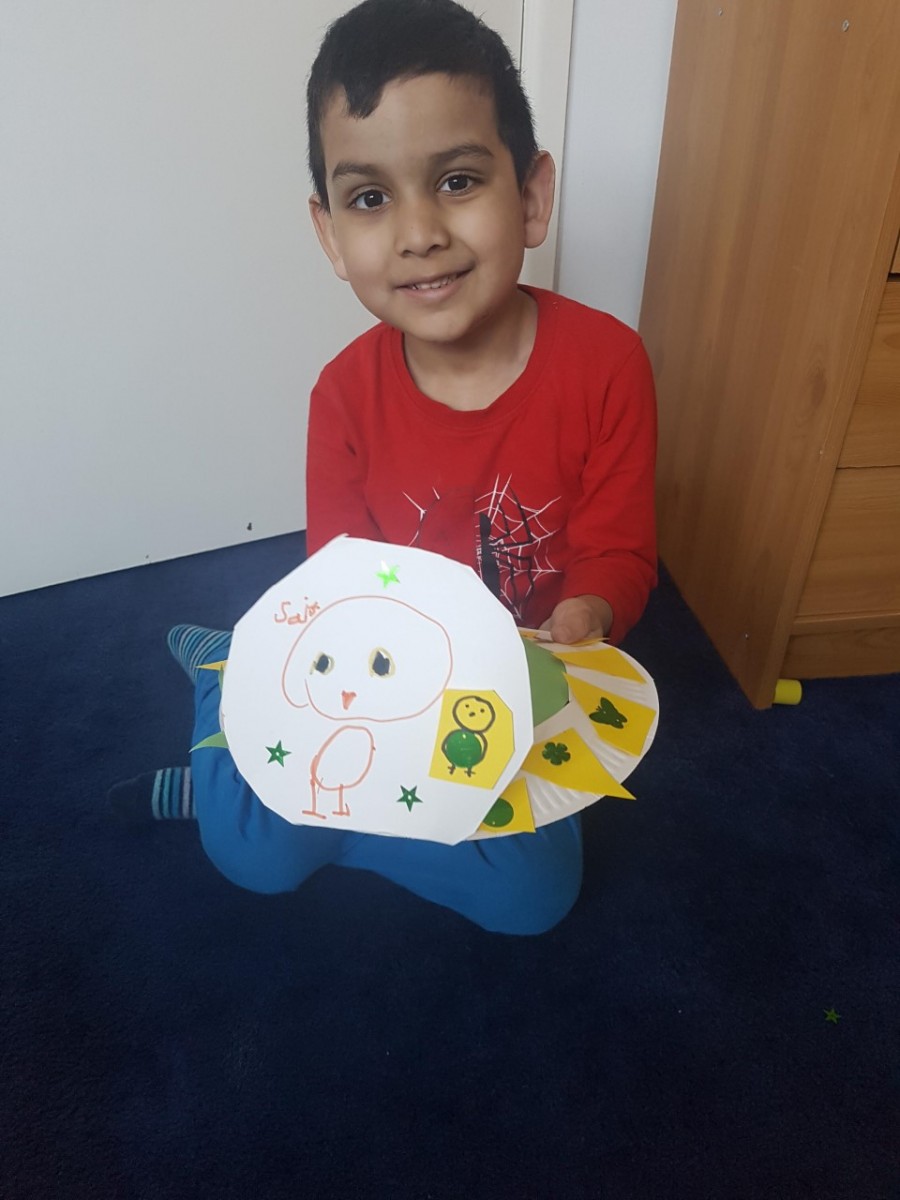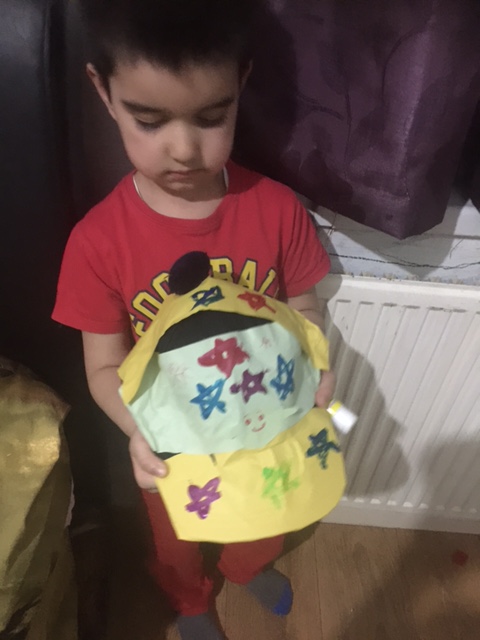 Currant buns - reception children have coloured and cut out pictures of currant buns and then practiced some maths, counting and taking away using the buns.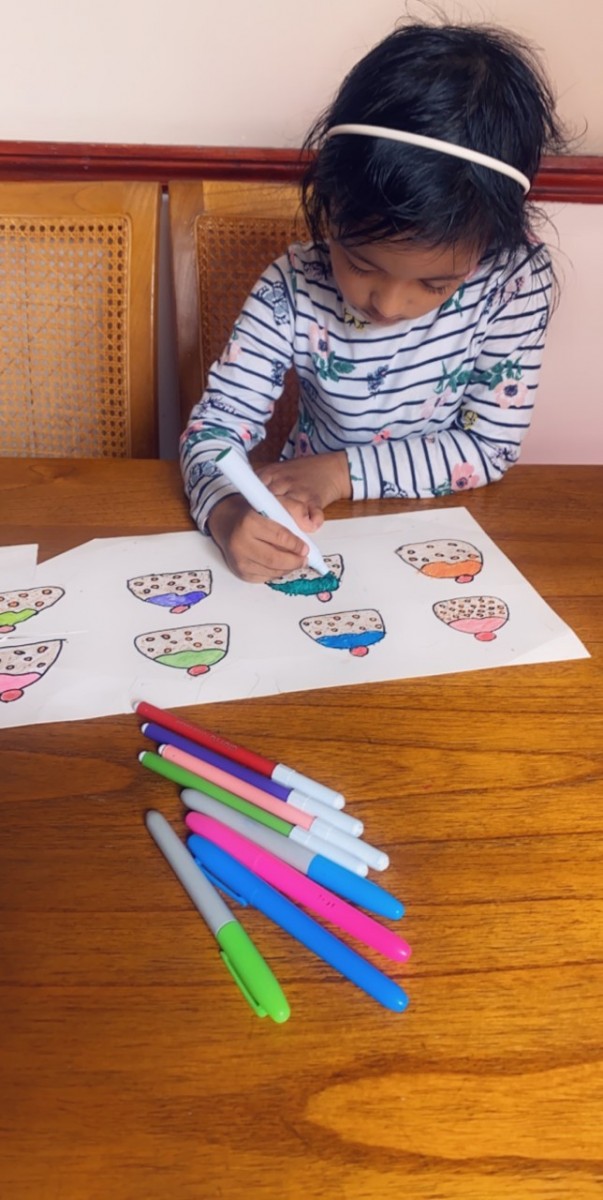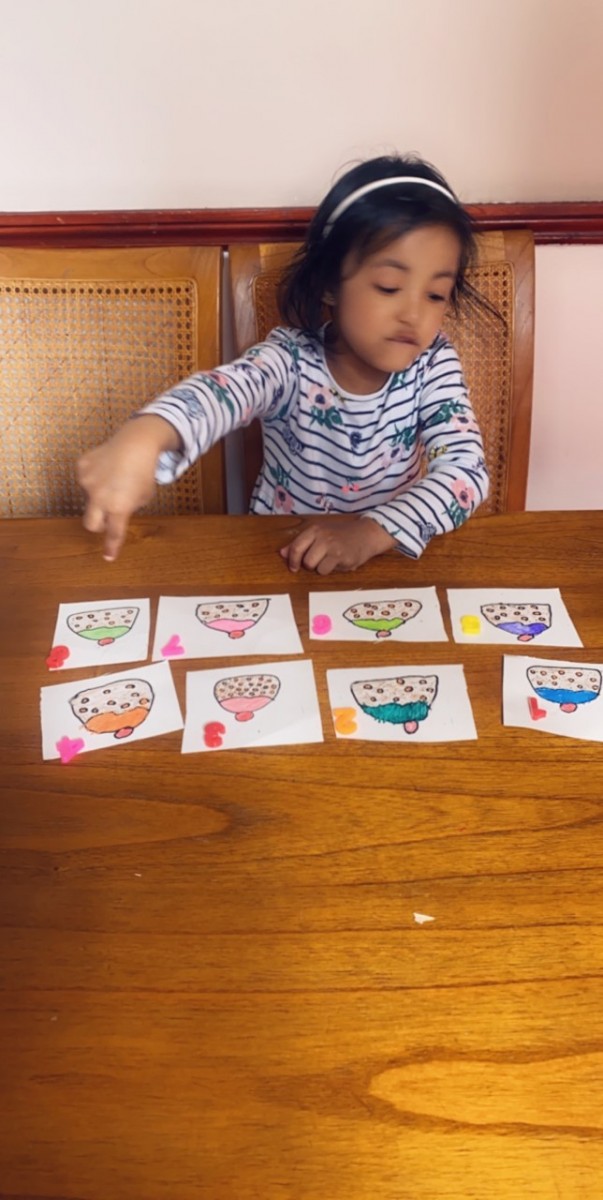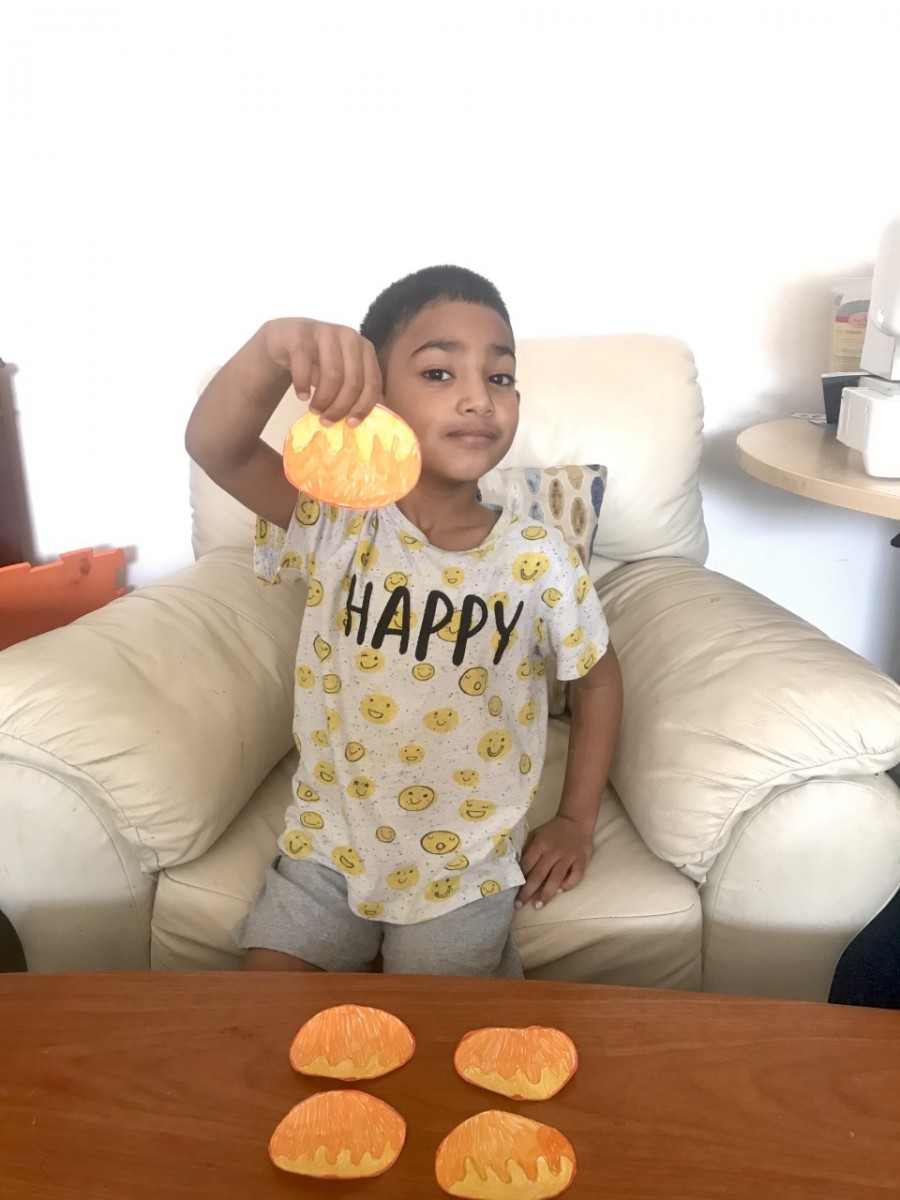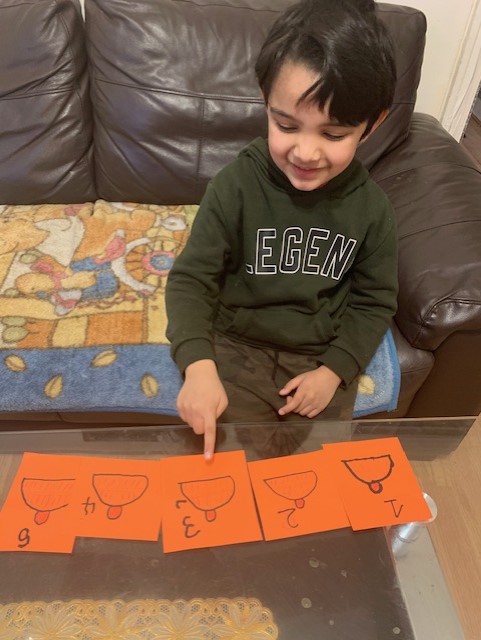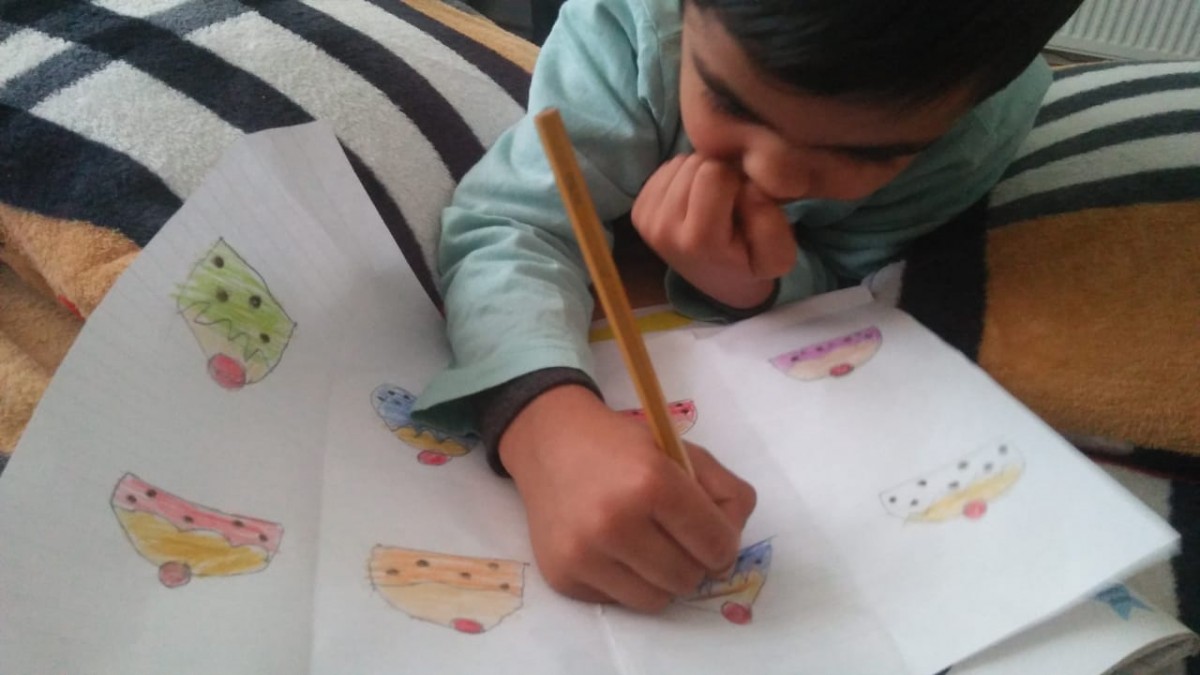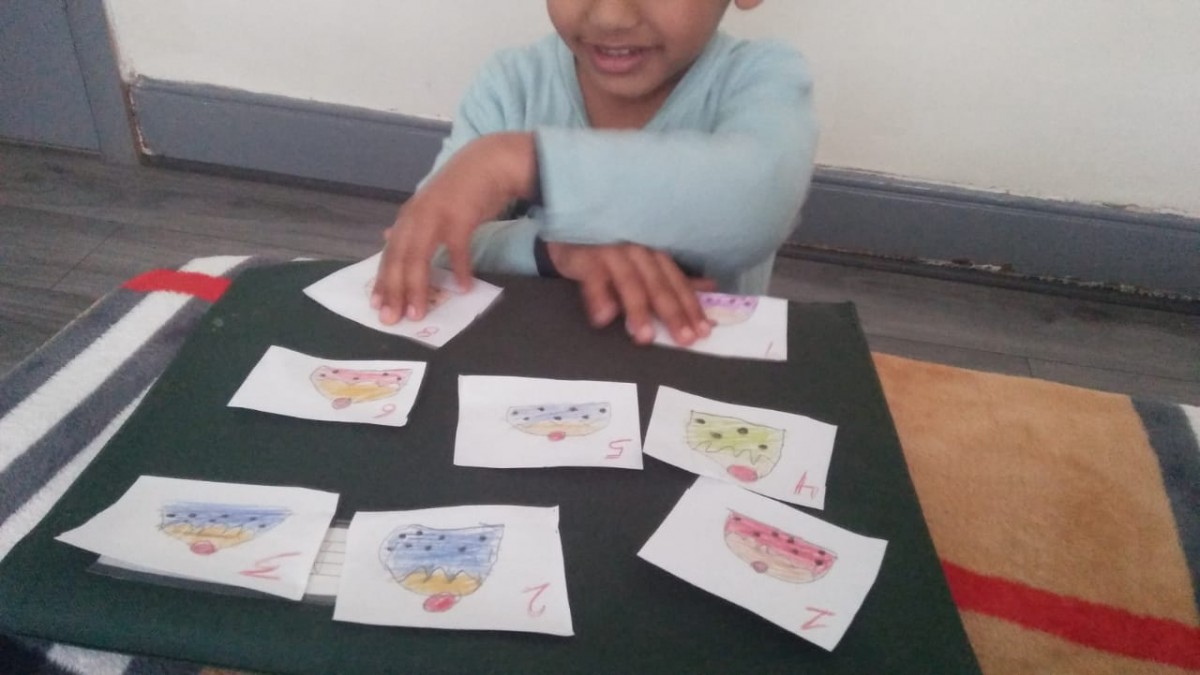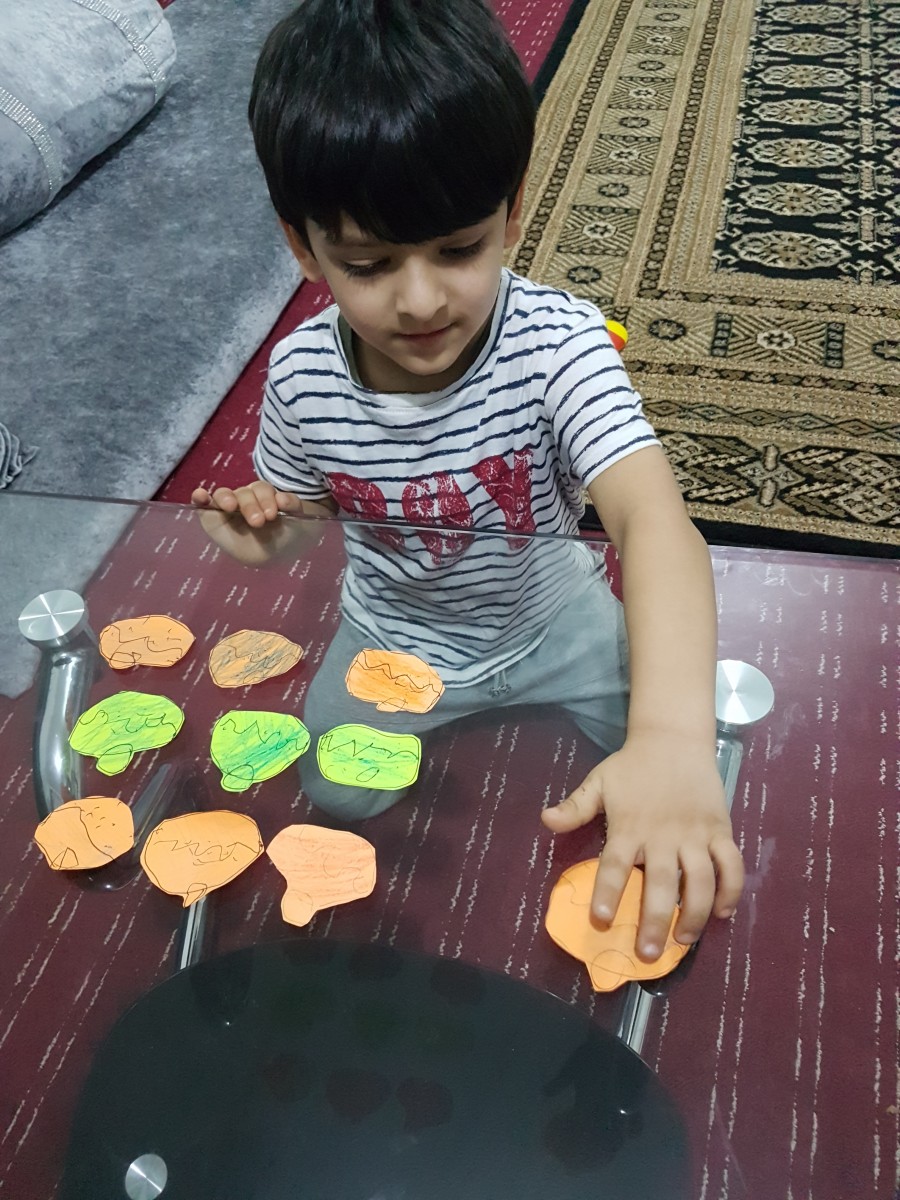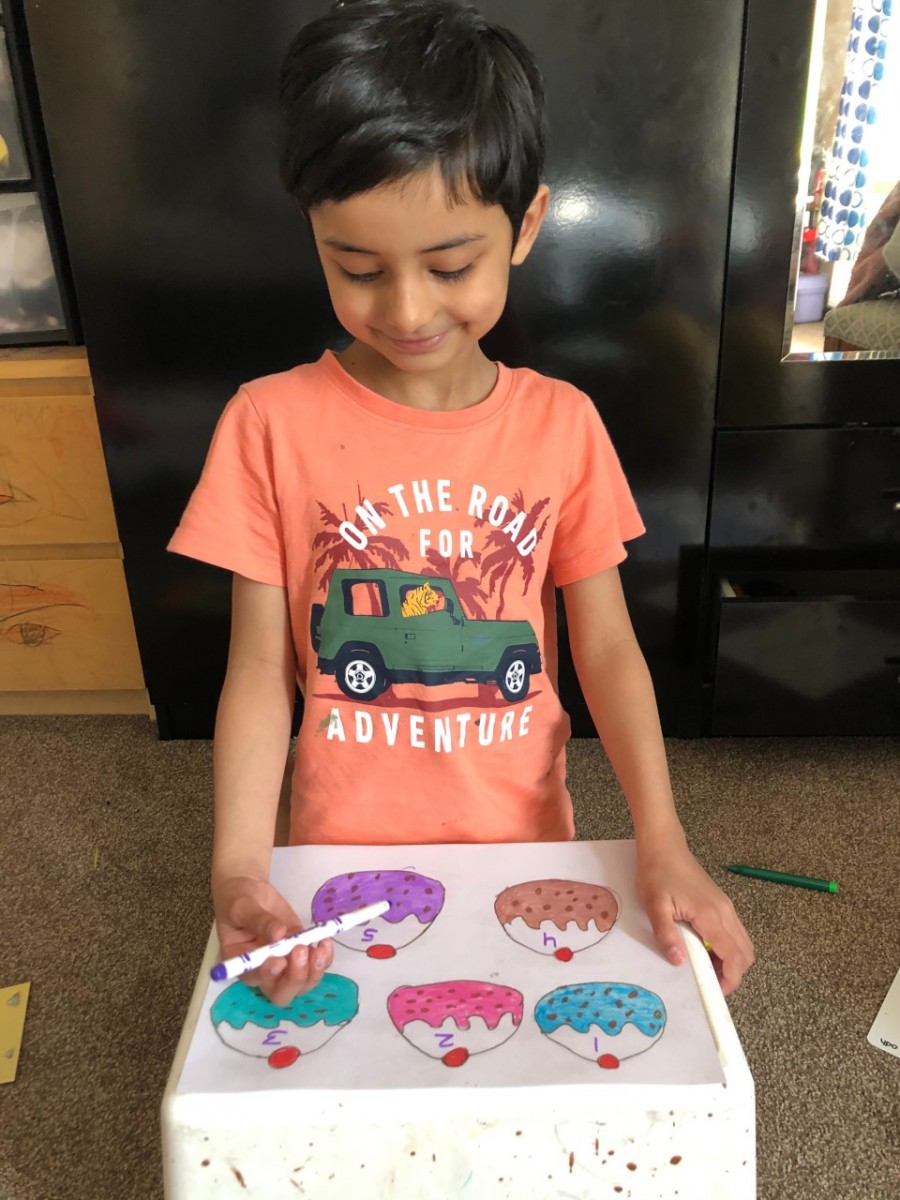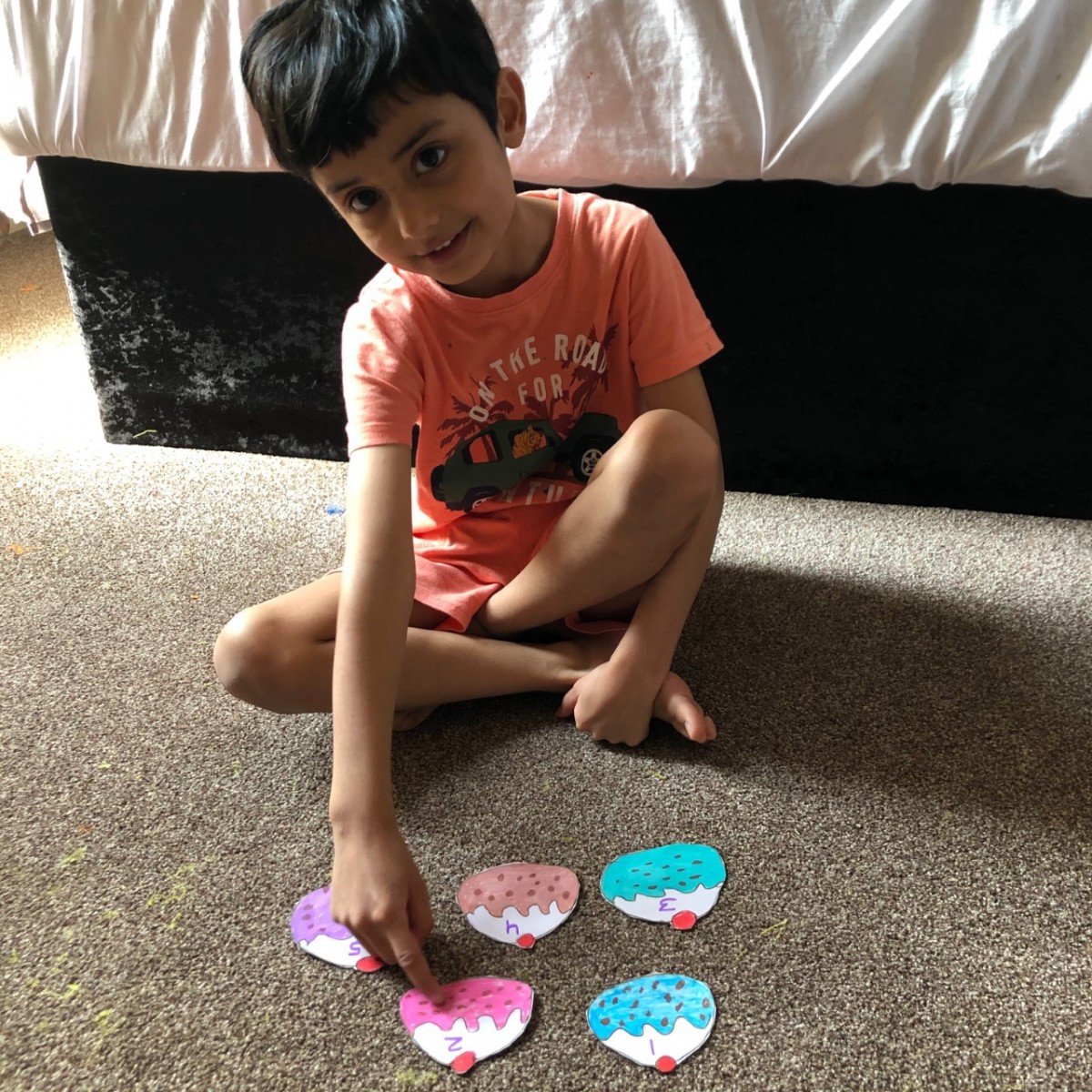 Pravleen and her sister have been busy doing some PE at home.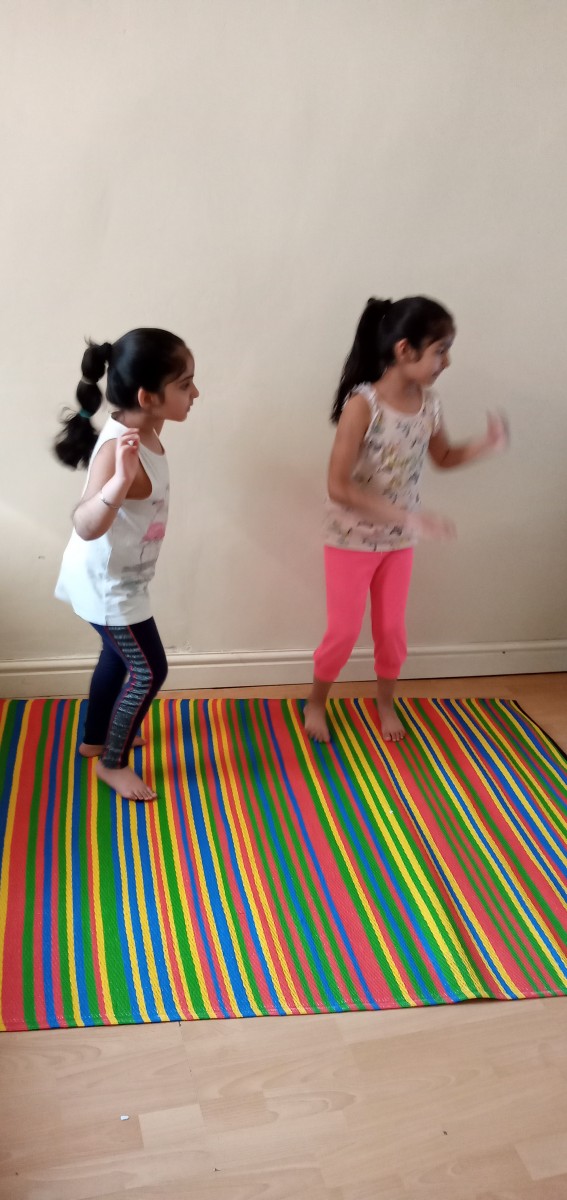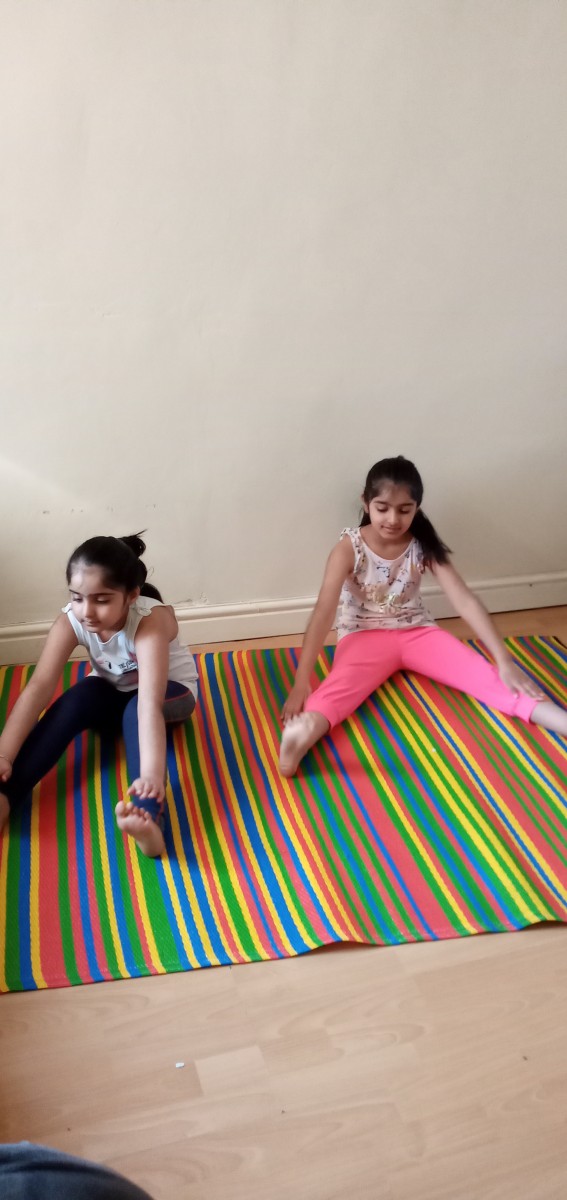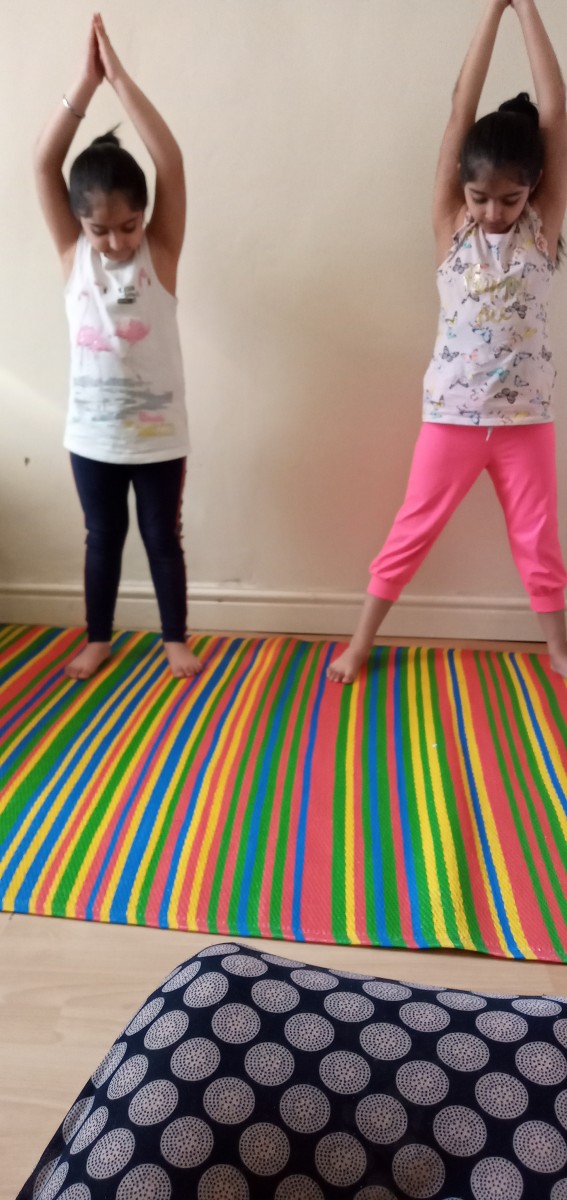 Lots of children have been busy on Purple Mash today. Here are Wania's princess, Elijah's gingerbread man, Ayaana's shape picture, Arianna's 3 little pigs picture, Younis's quiz and a lovely message from Seerat!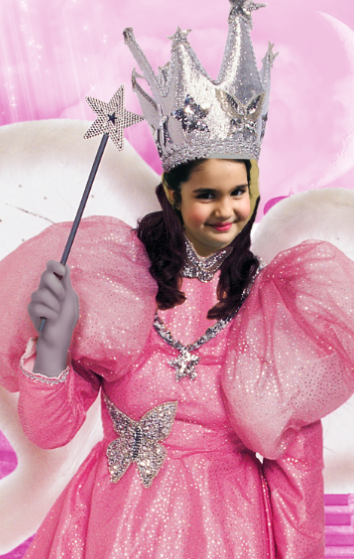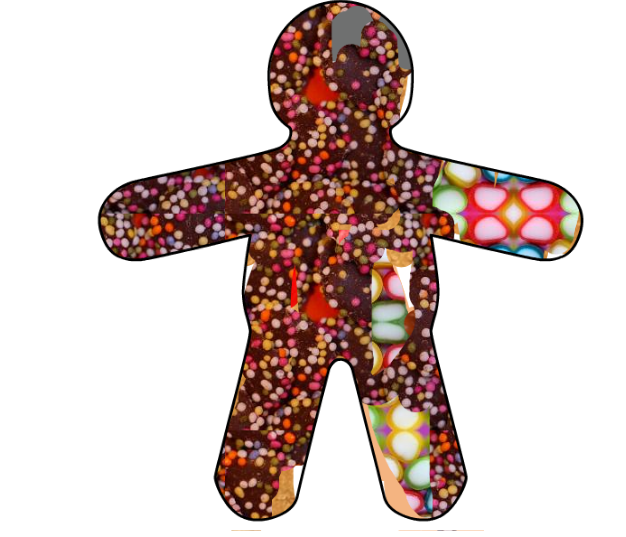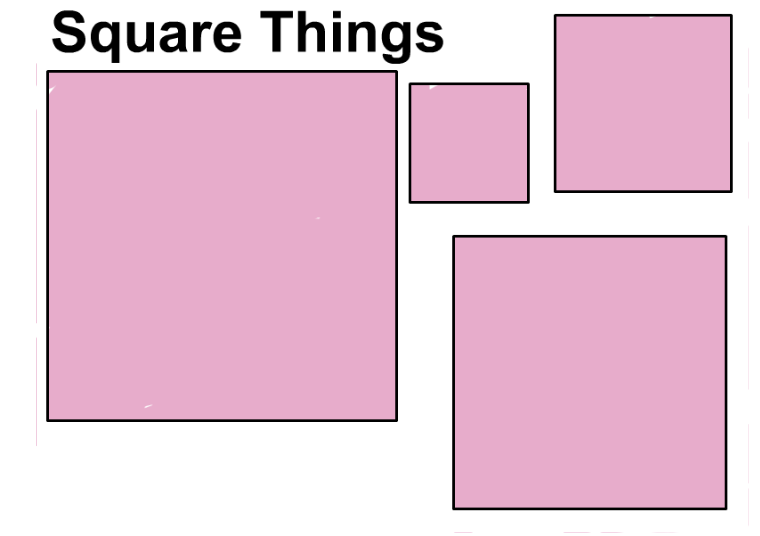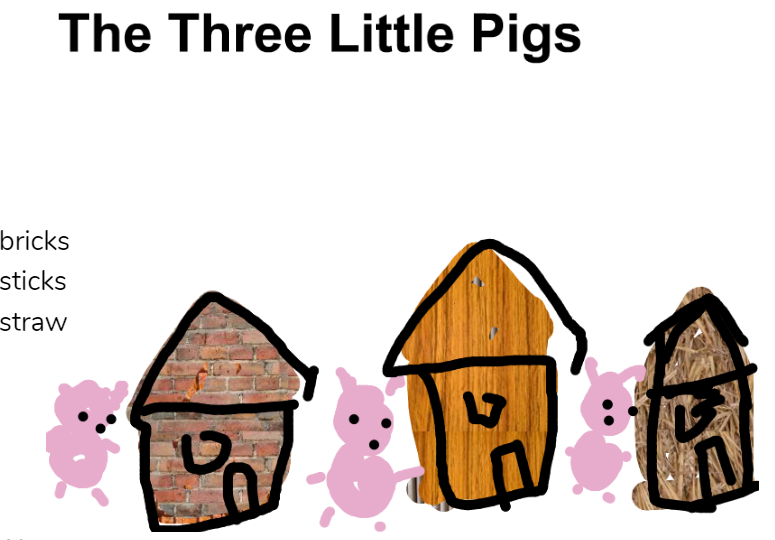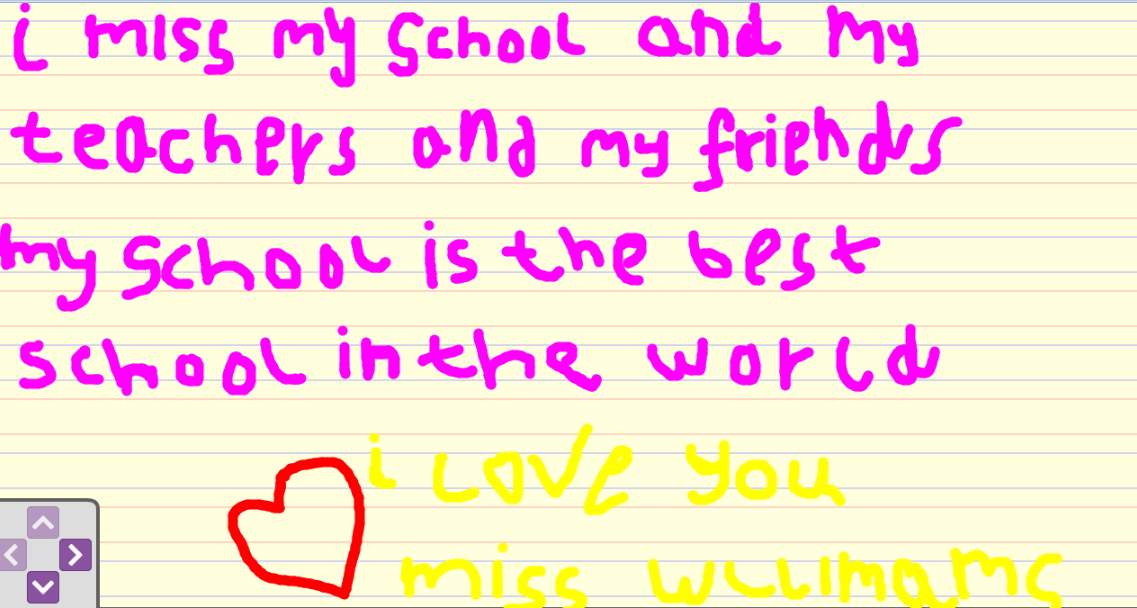 Well done to all of the children who have logged in to Education City and Bug Club today. Your teachers are very proud of you!
Seerat has made a beautiful rainbow in support of the NHS.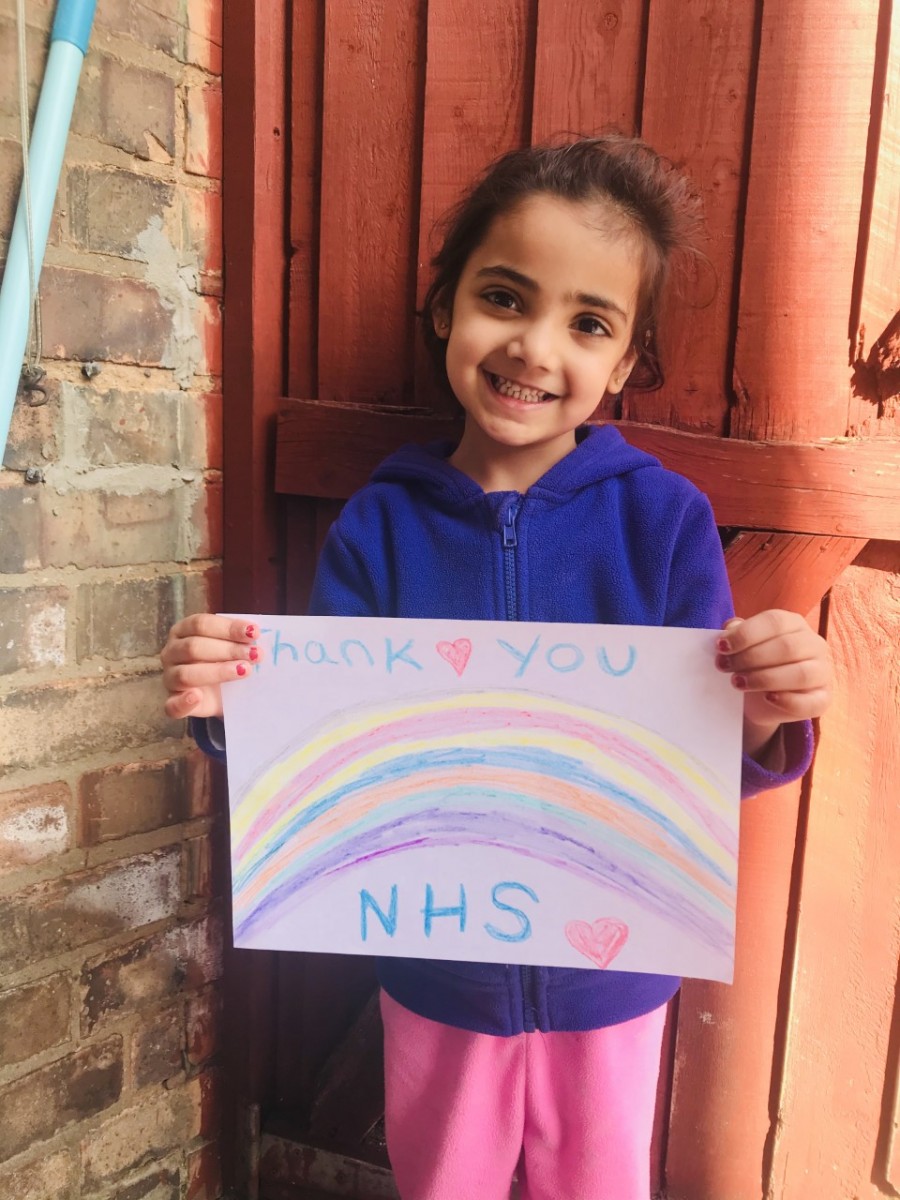 Amelia has been practicing her maths and pretending to be Miss Begum.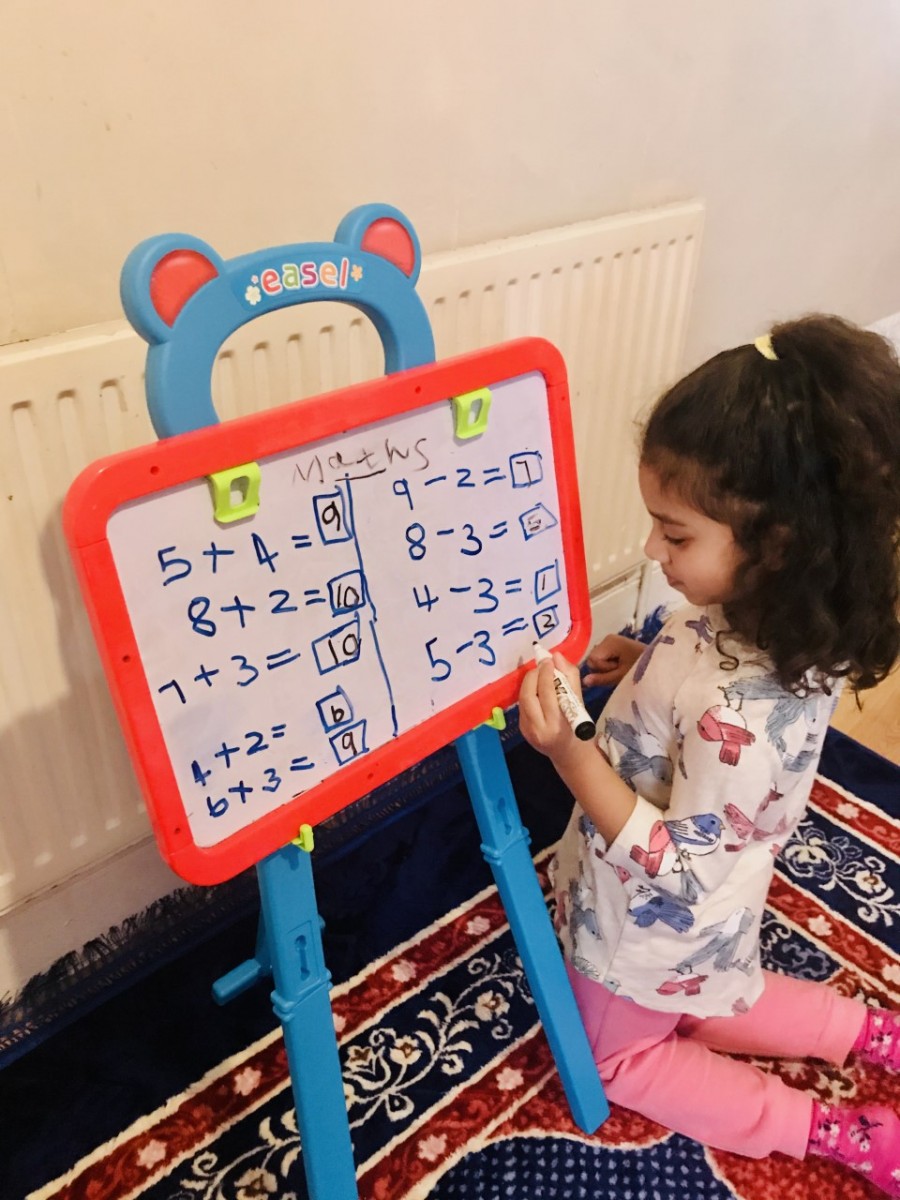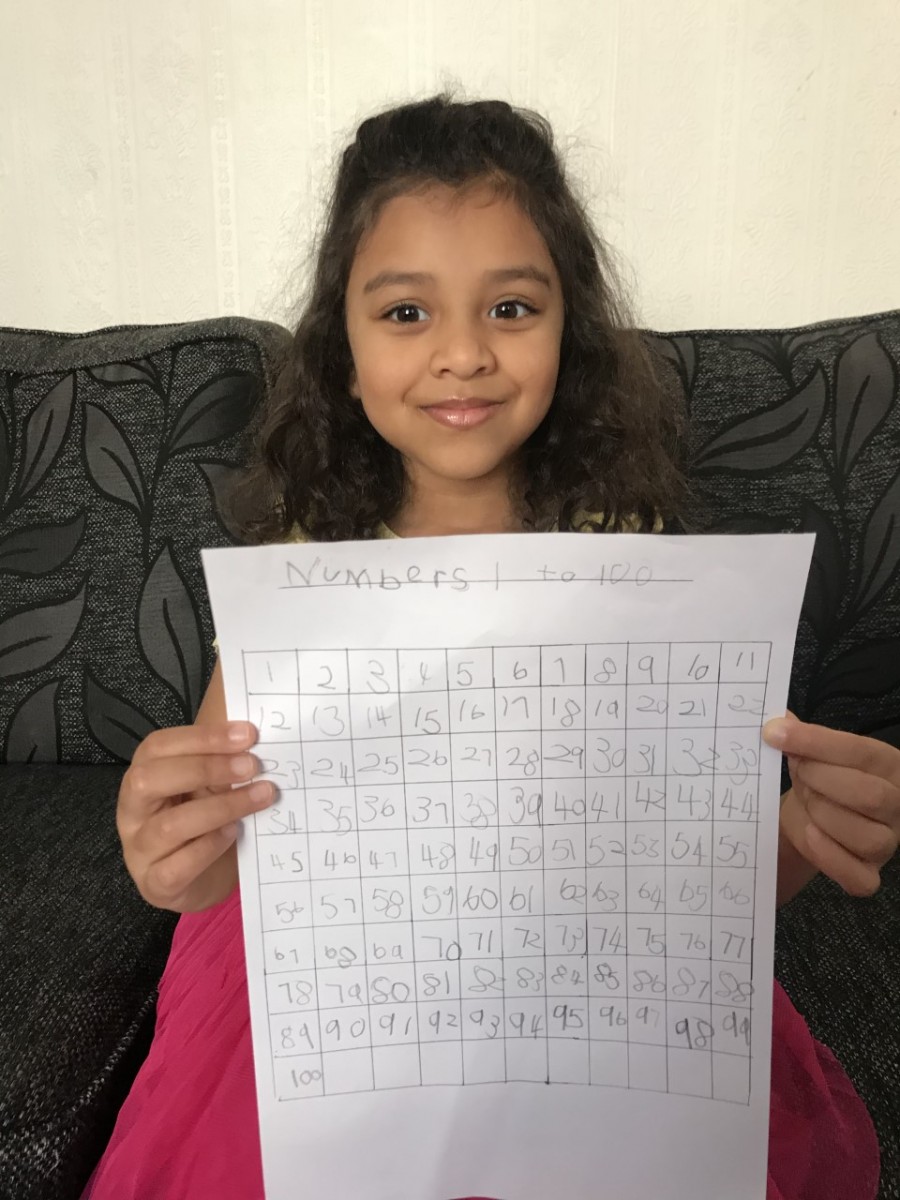 Tuesday 7th April 2020
Your sunflowers are growing bigger each day, look at these photographs we have been sent.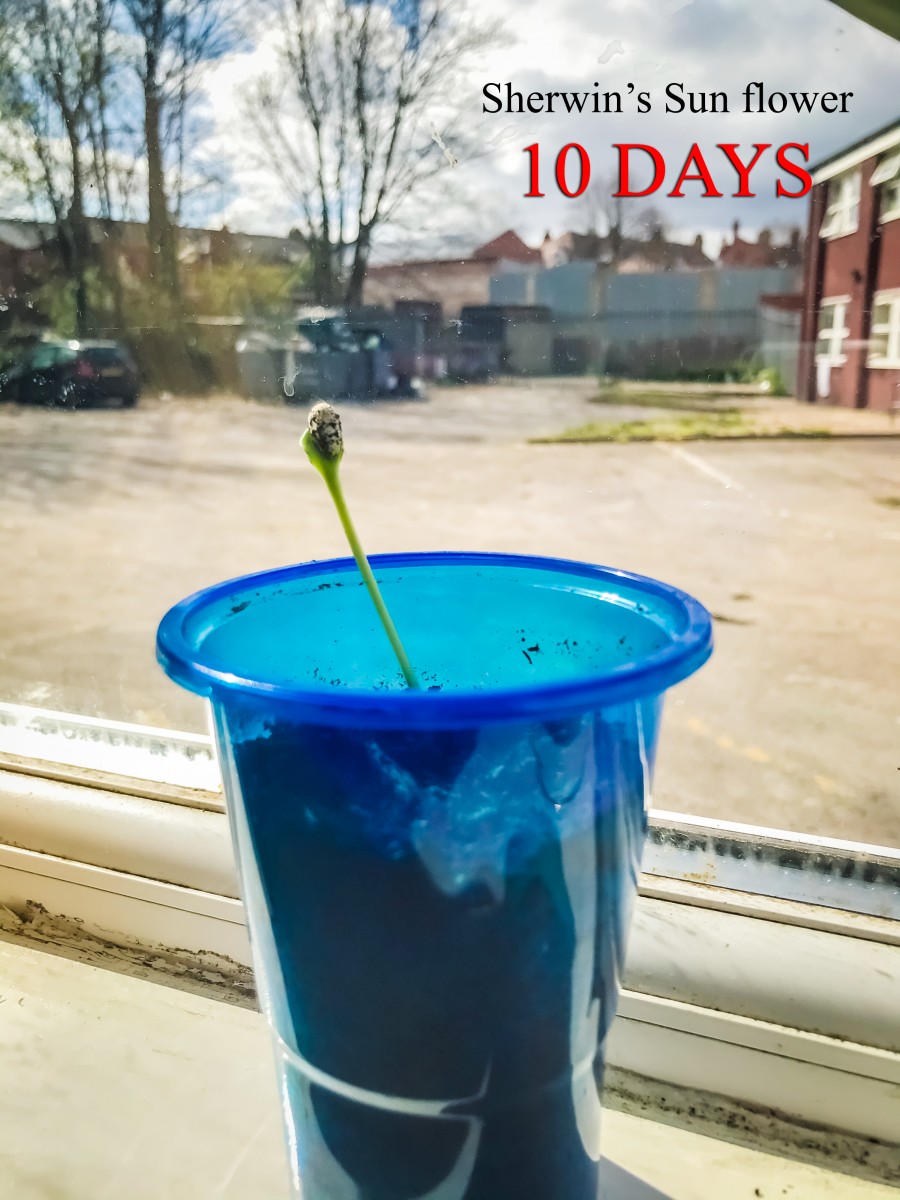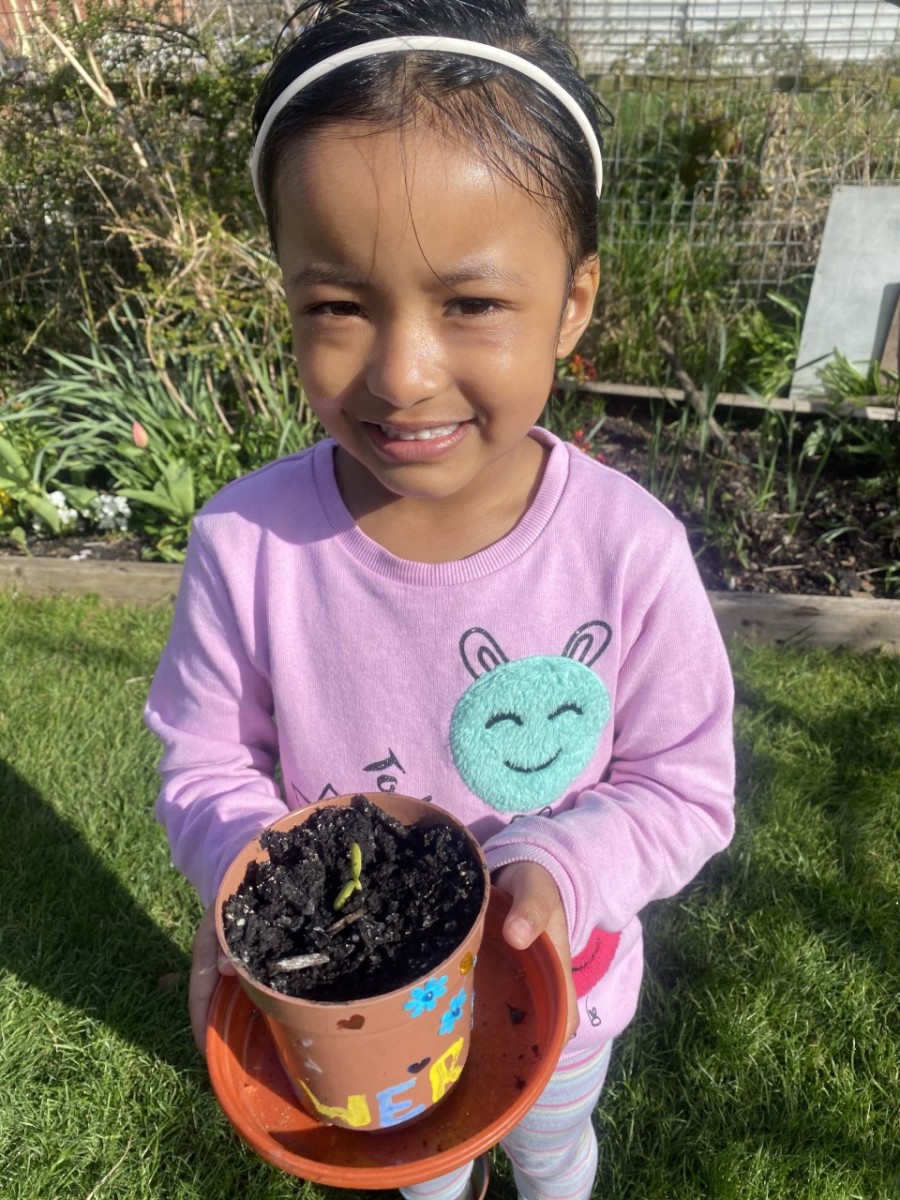 Miss Begum's sunflower has been growing too!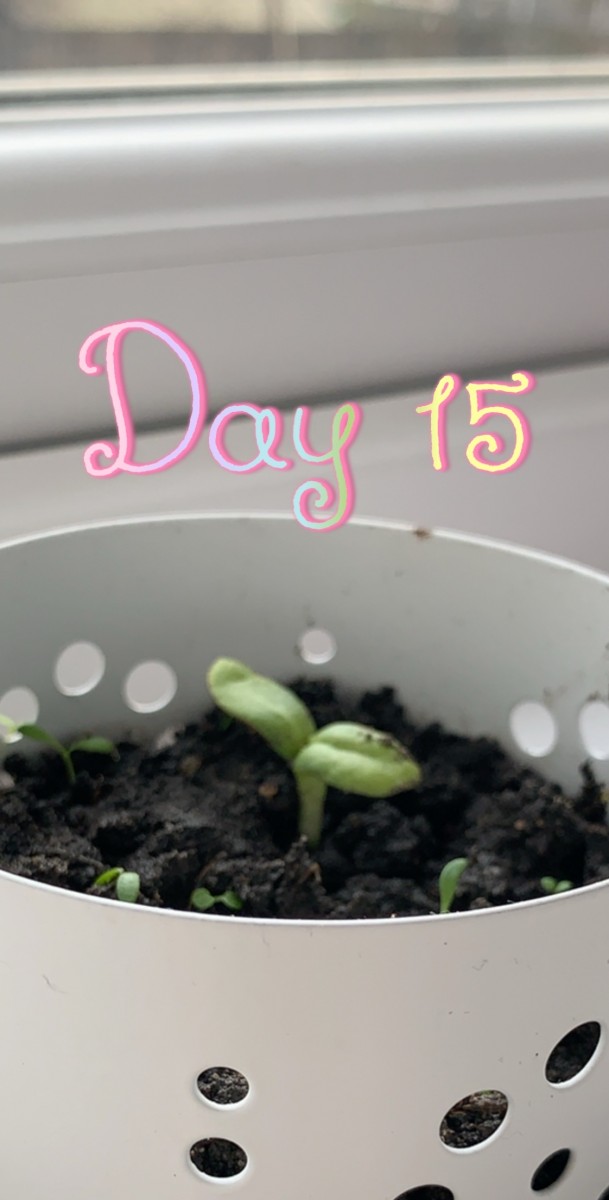 Lots of reception children have been making chicks at home today using lots of different materials.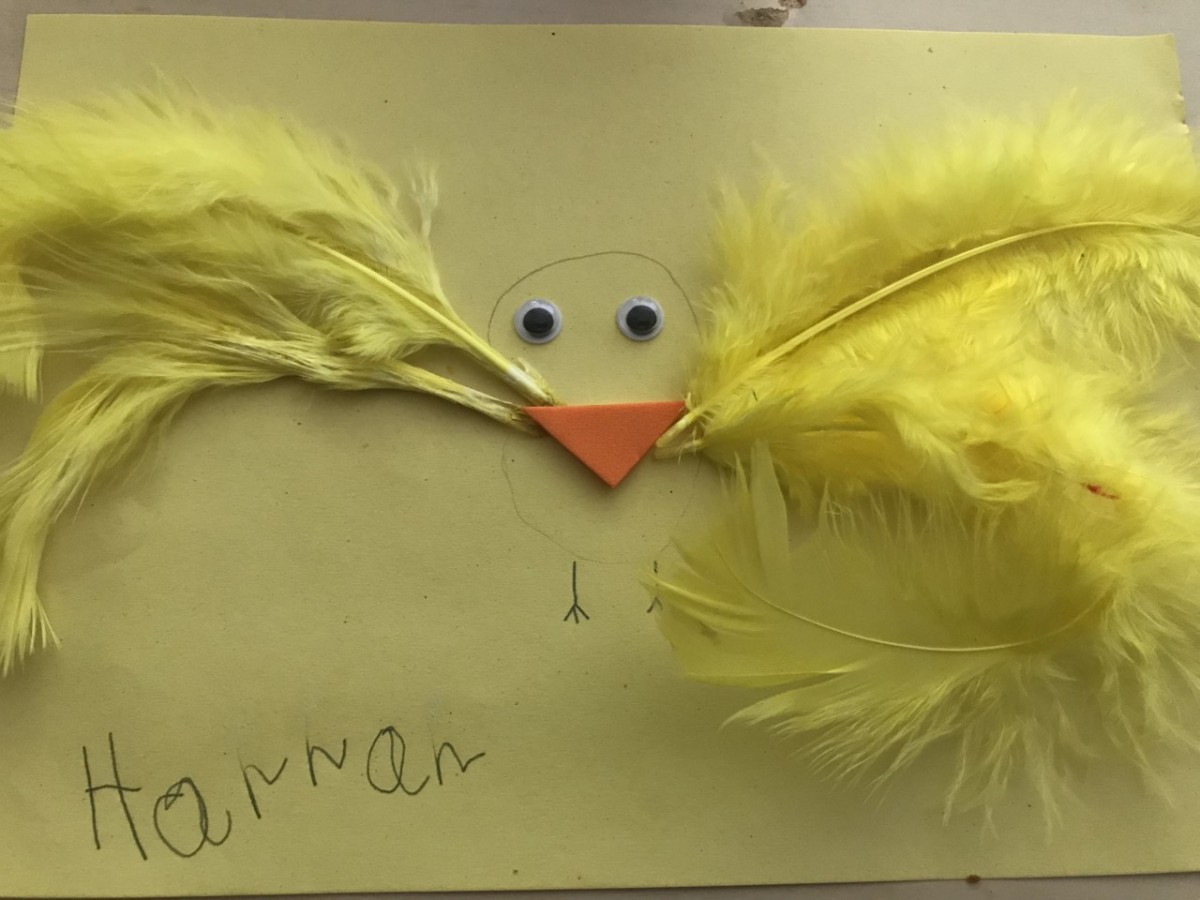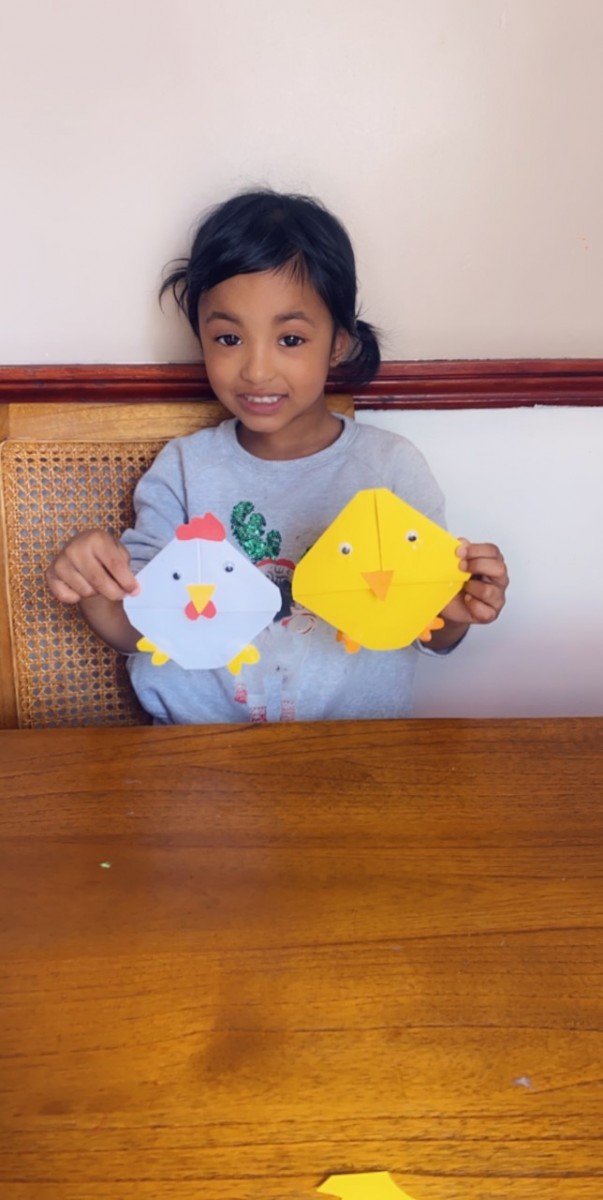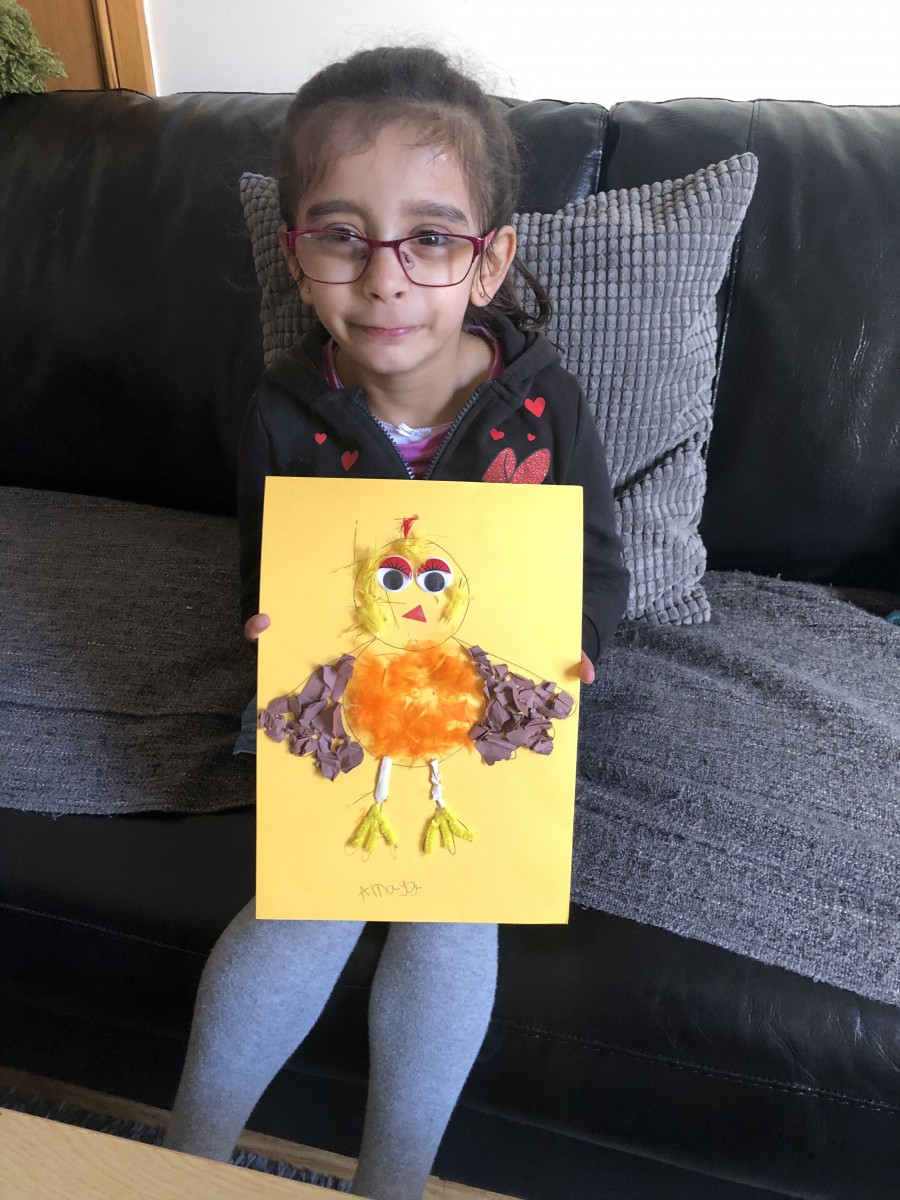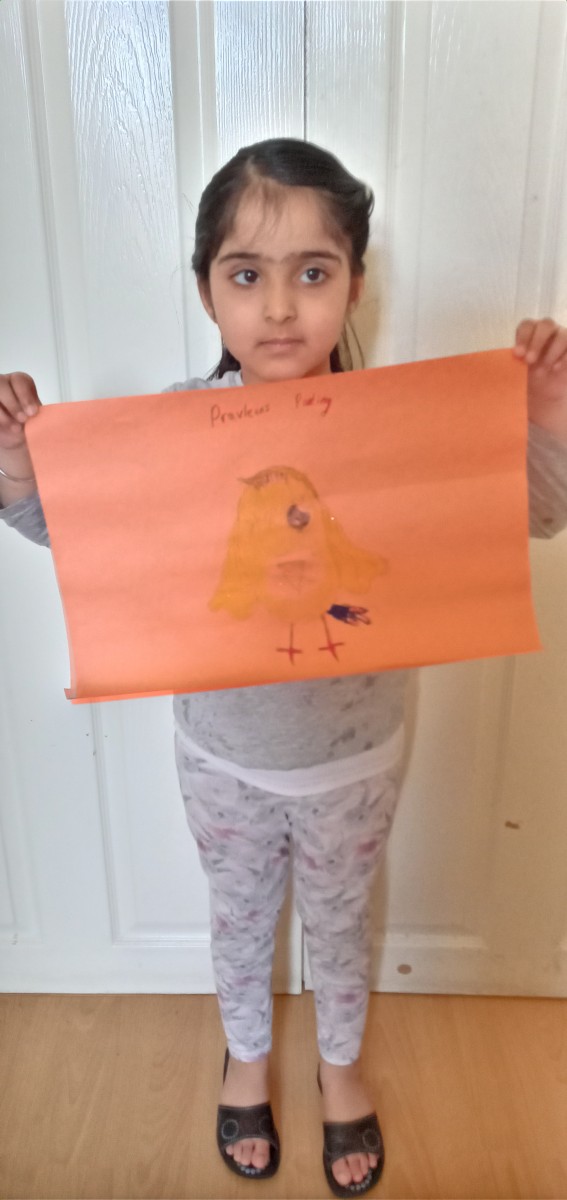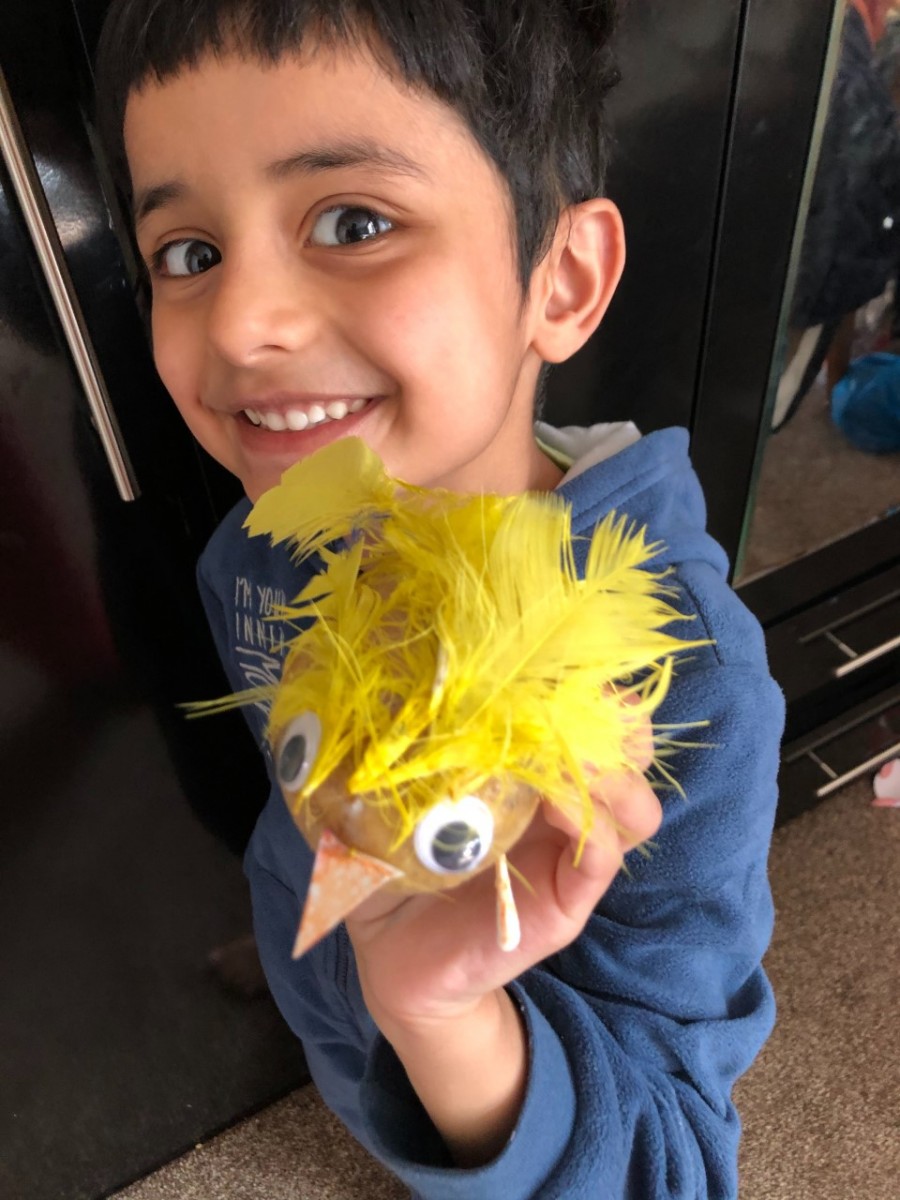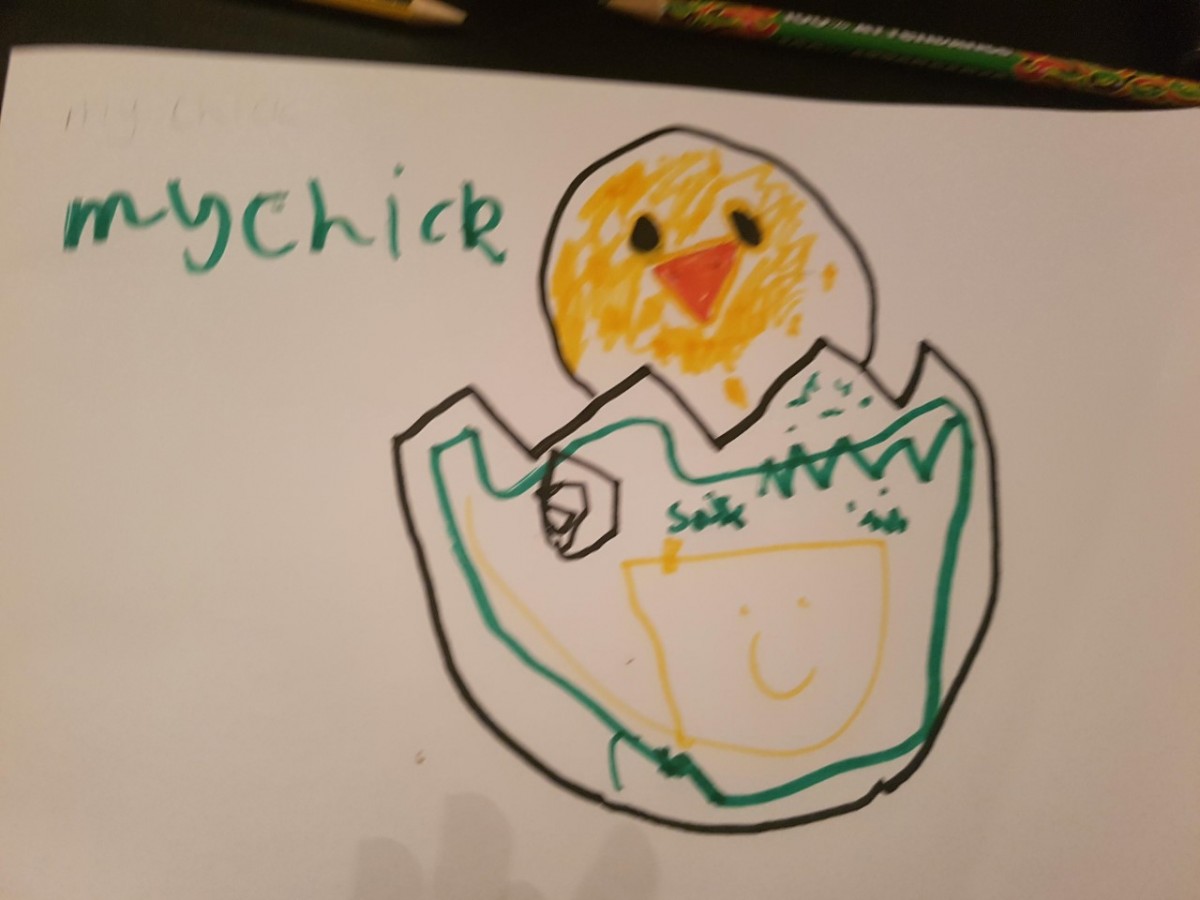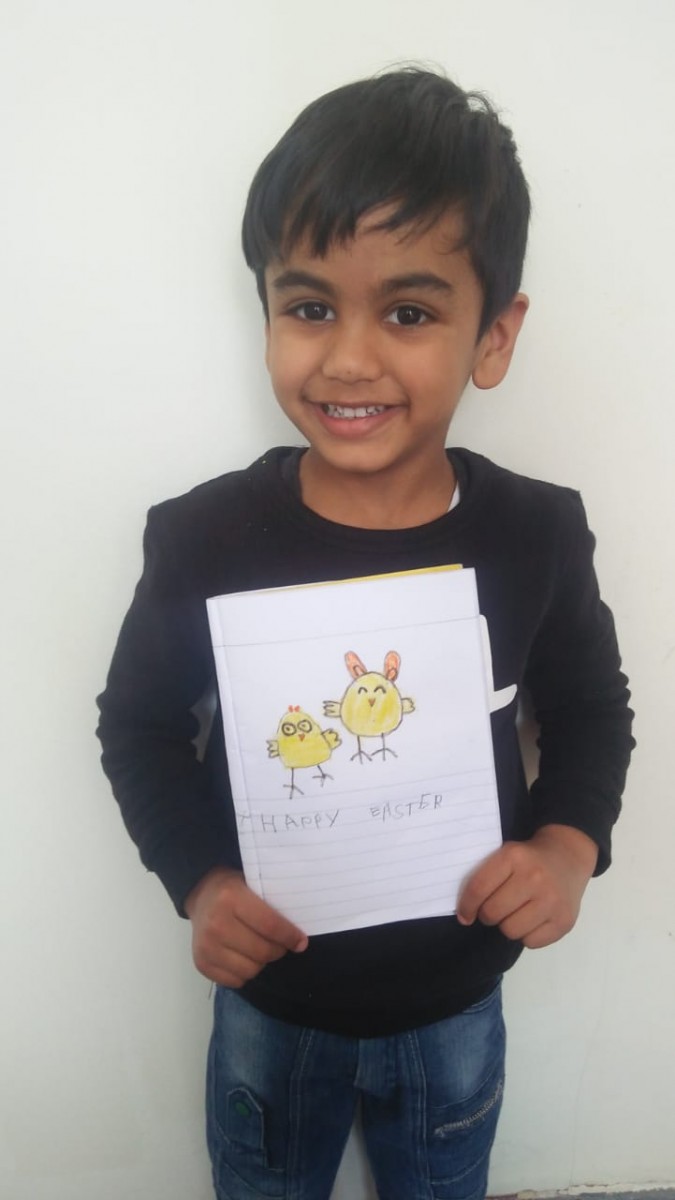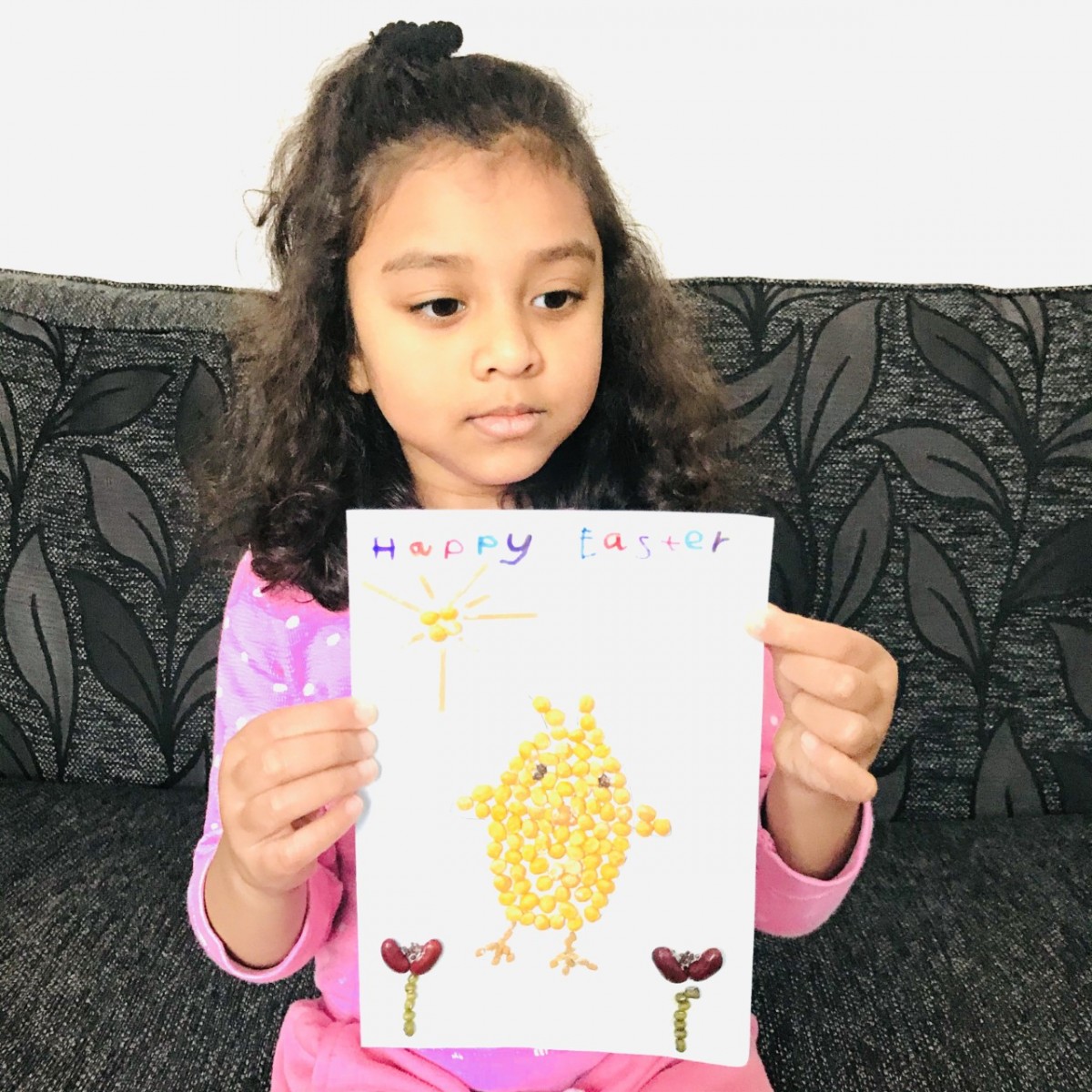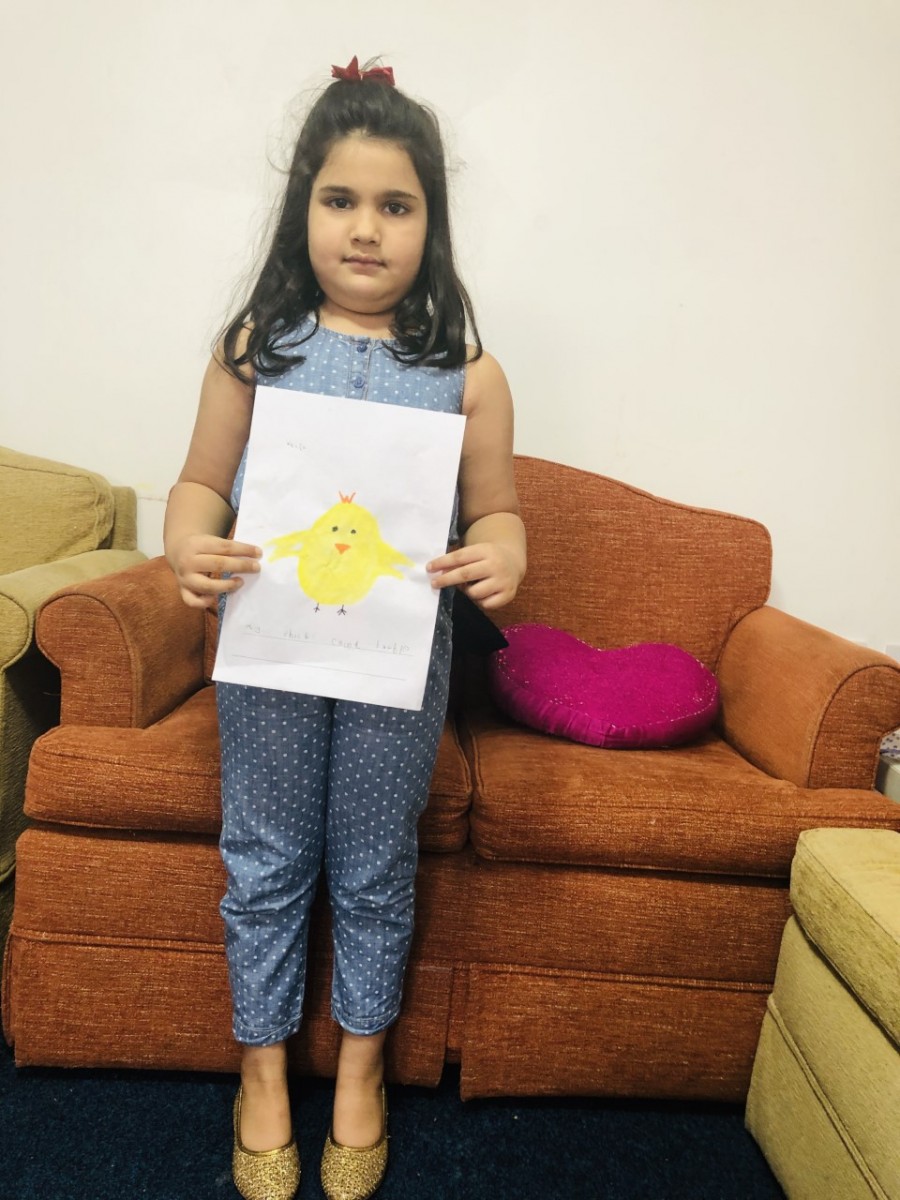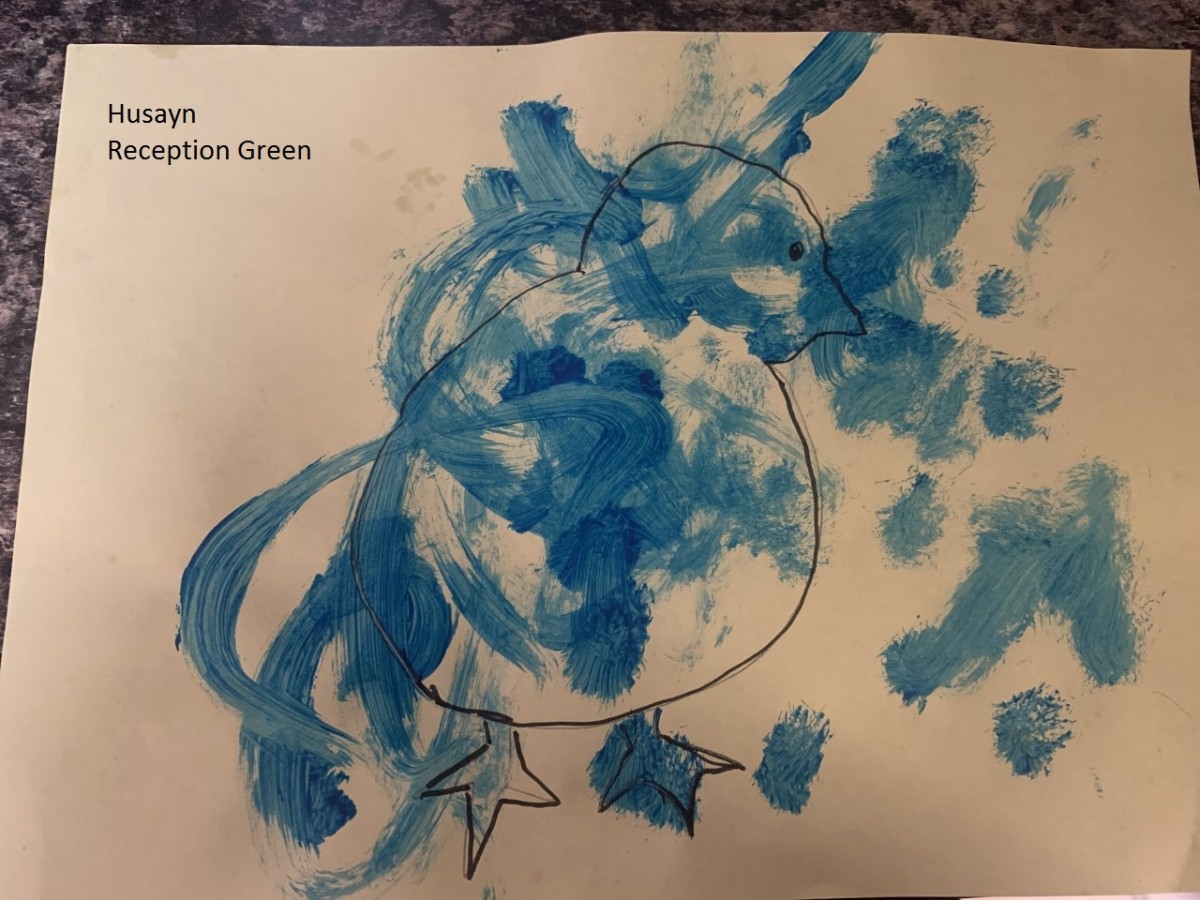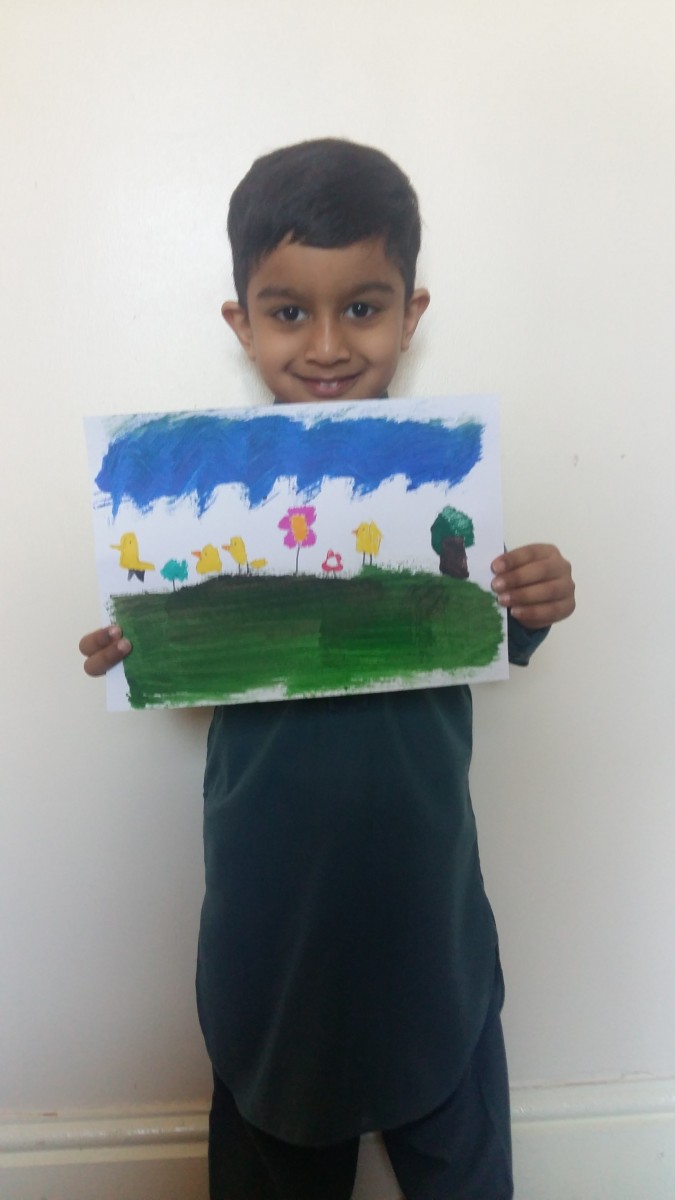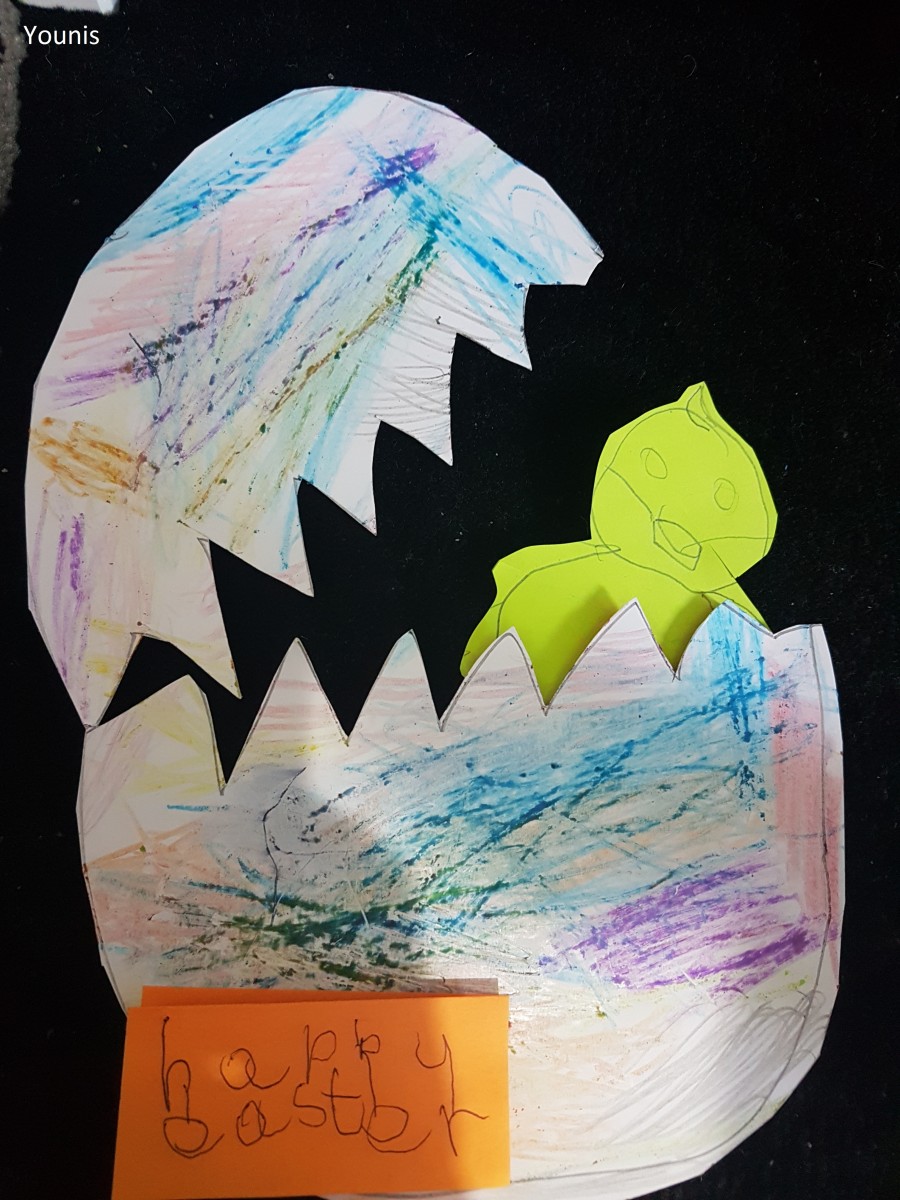 Life Cycle of a Chicken - look at all these children's work.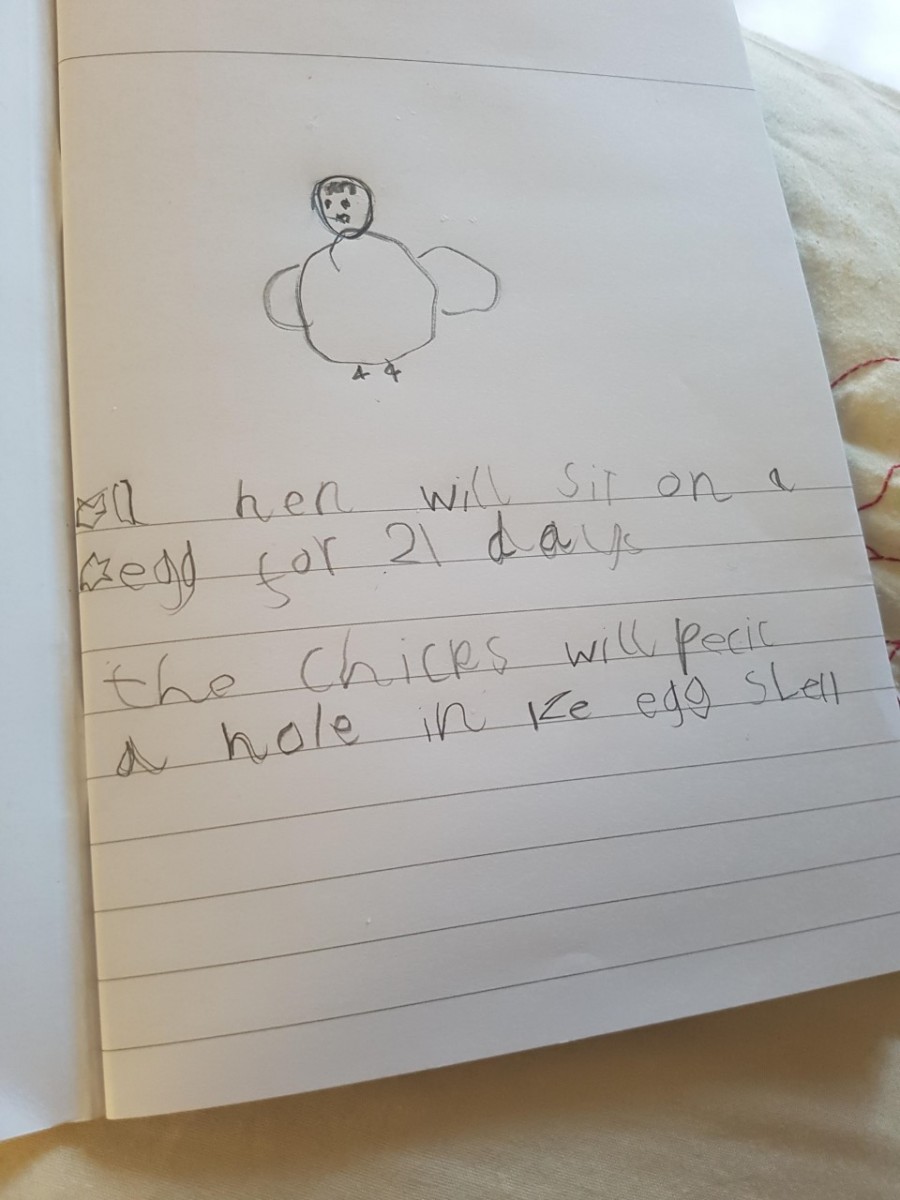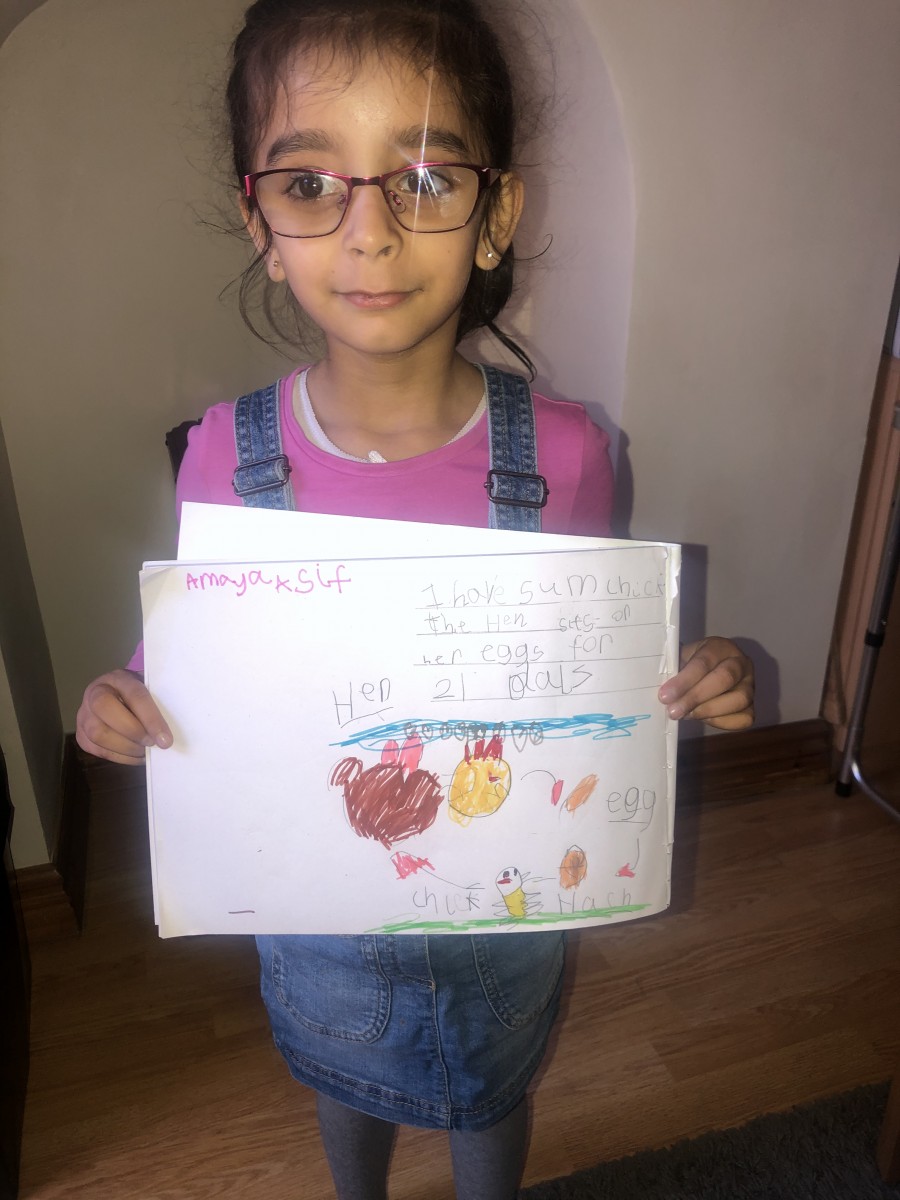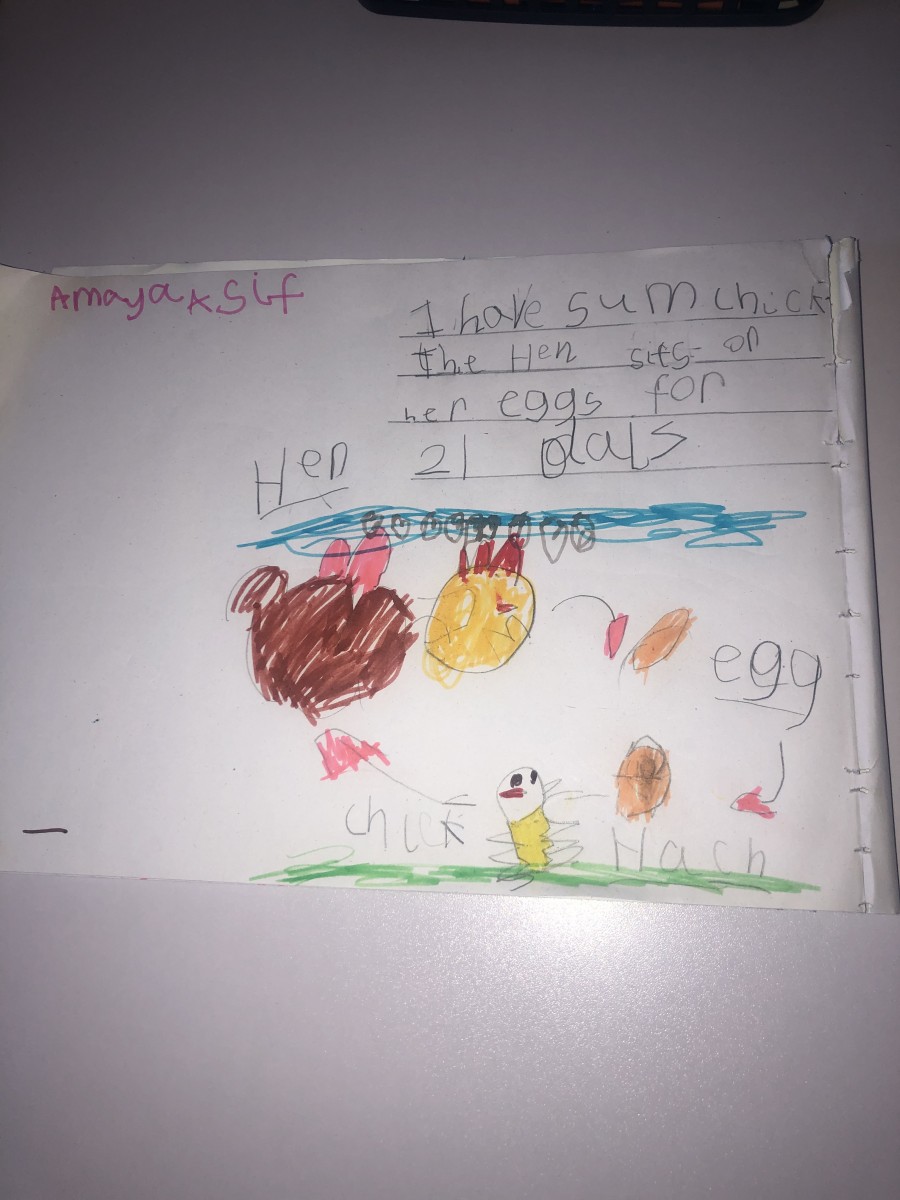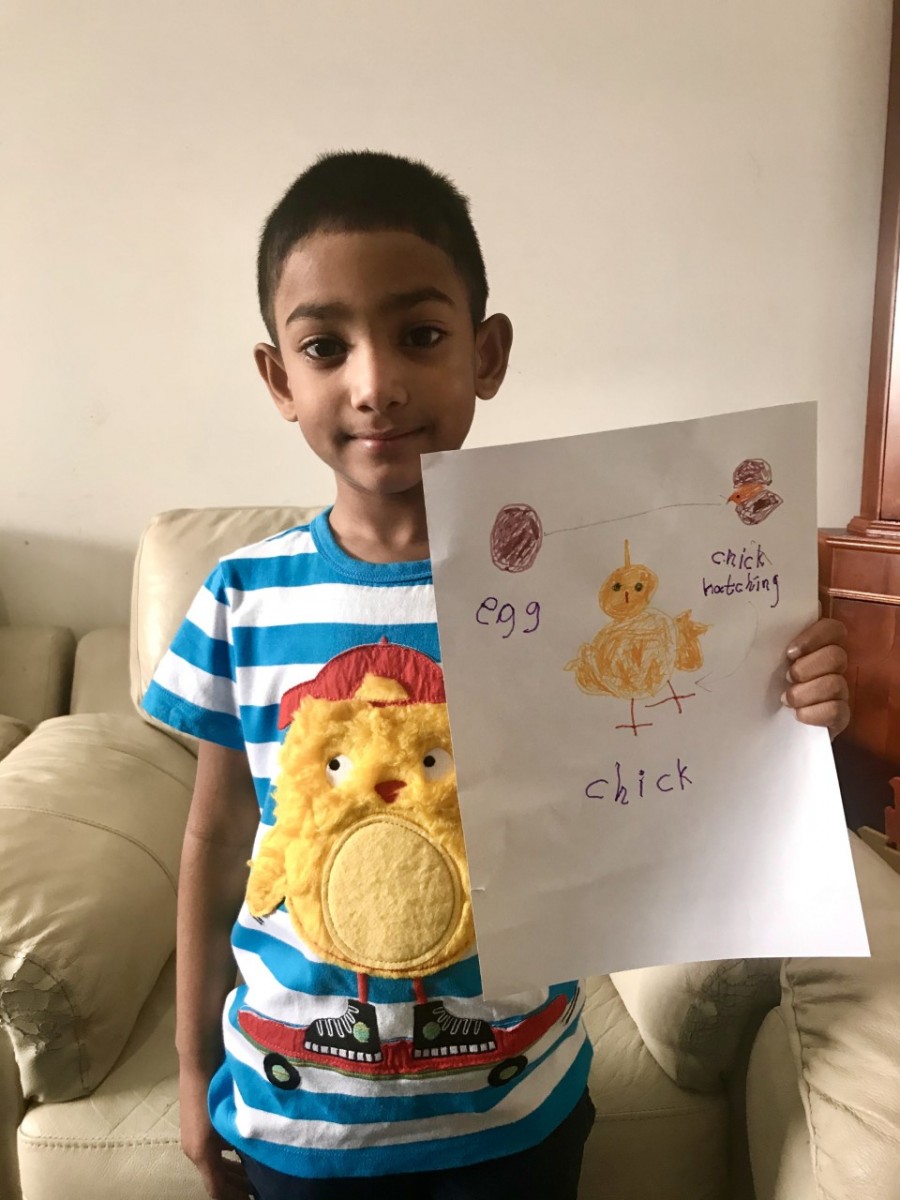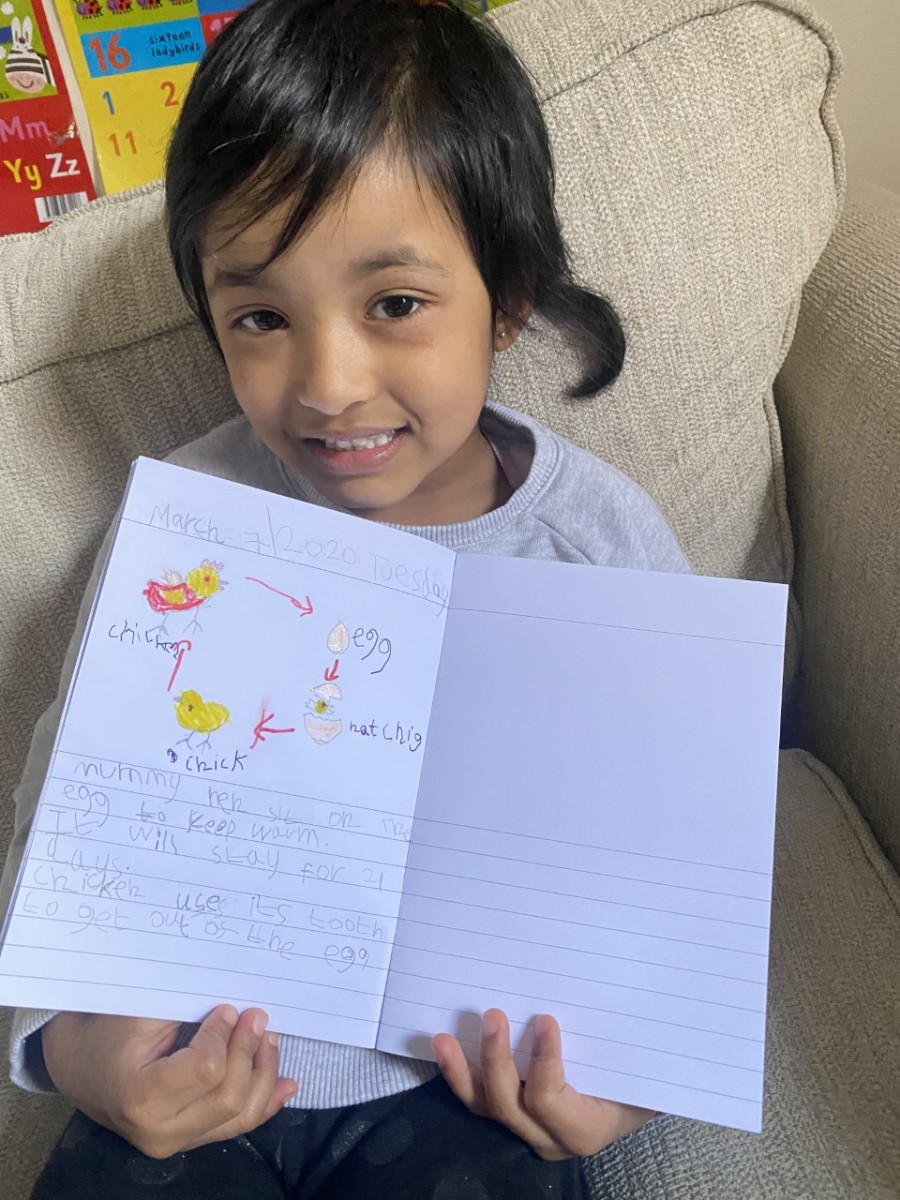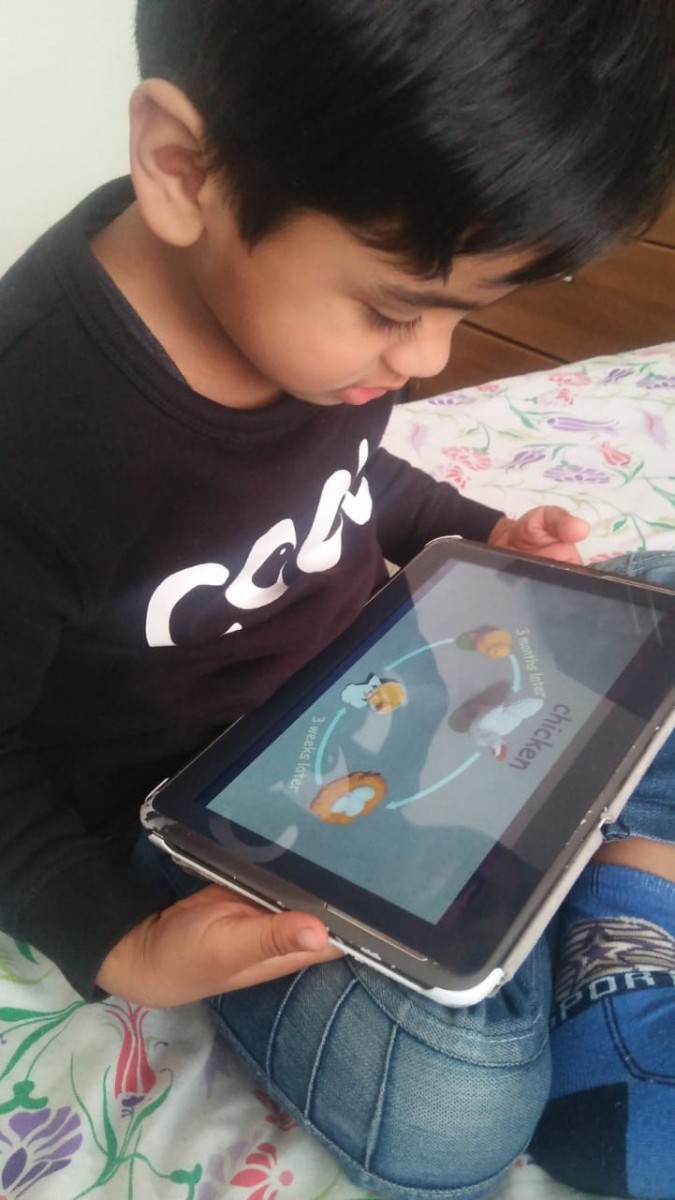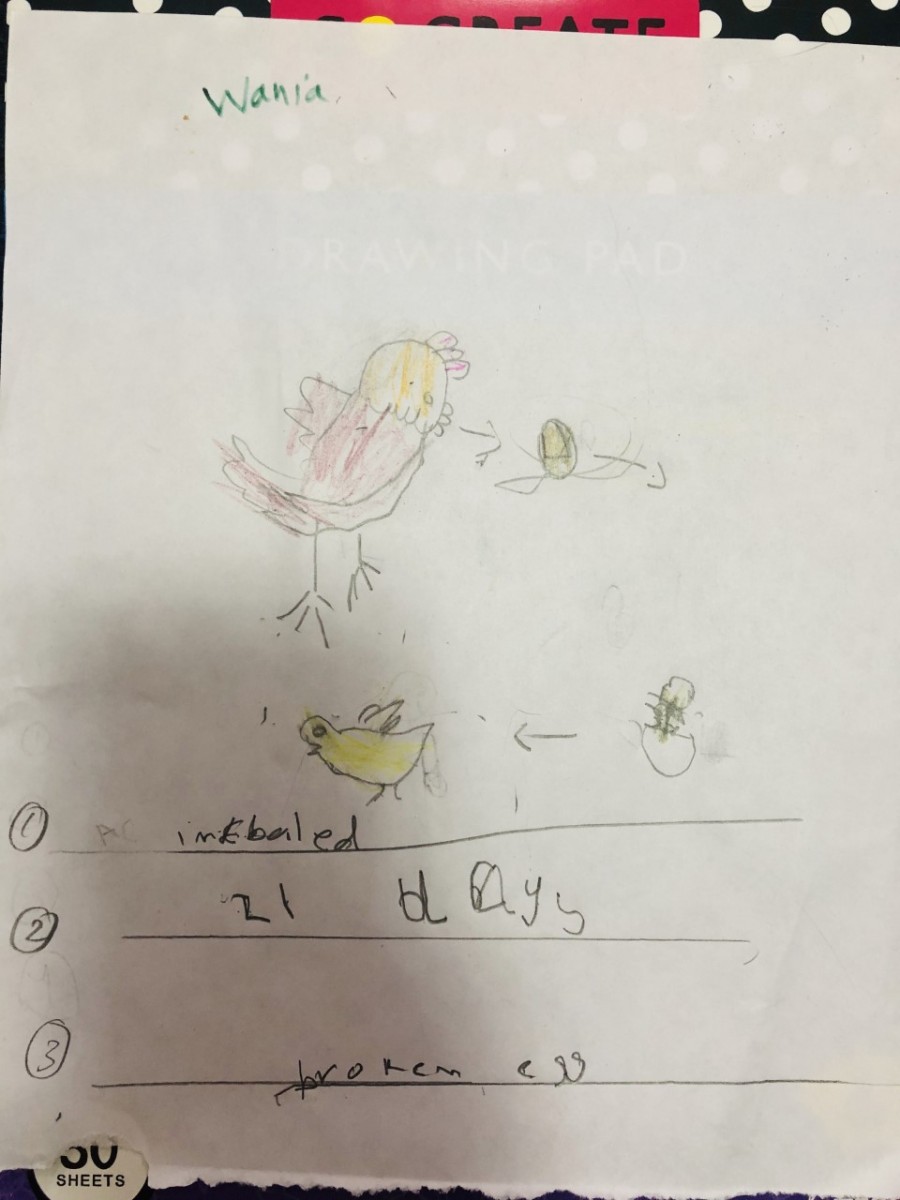 Arianna has painted a chick and Viraj has painted a flower on Purple Mash. Remember to log back in to read the message I have left you.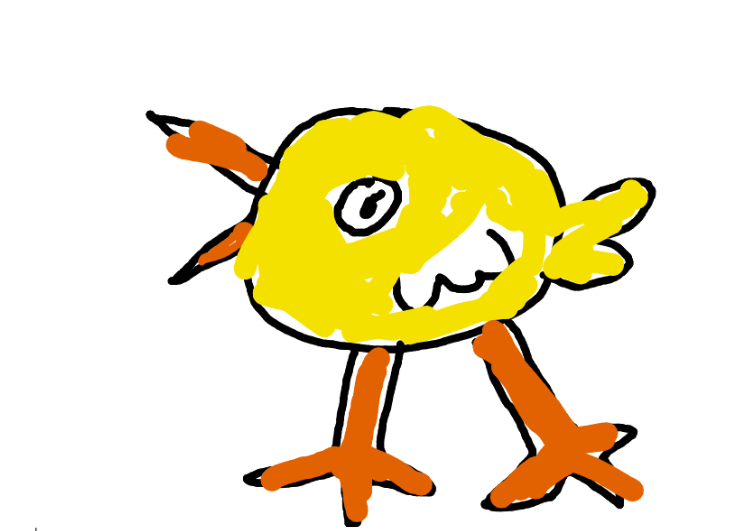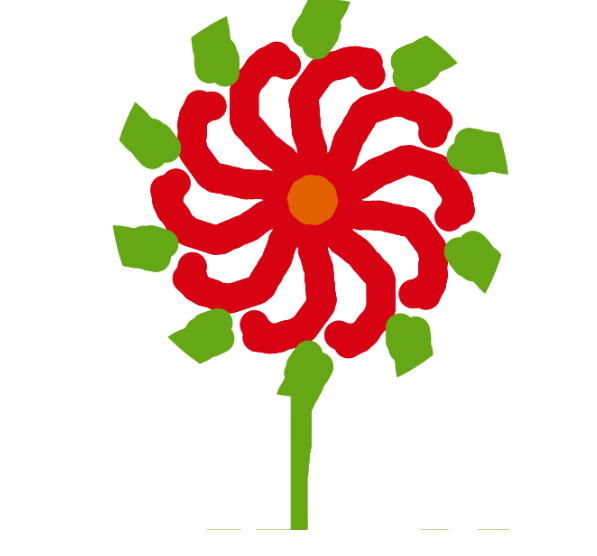 Also on Purple Mash Shahzain has painted a beautiful bird and labelled it. Well done Shahzain!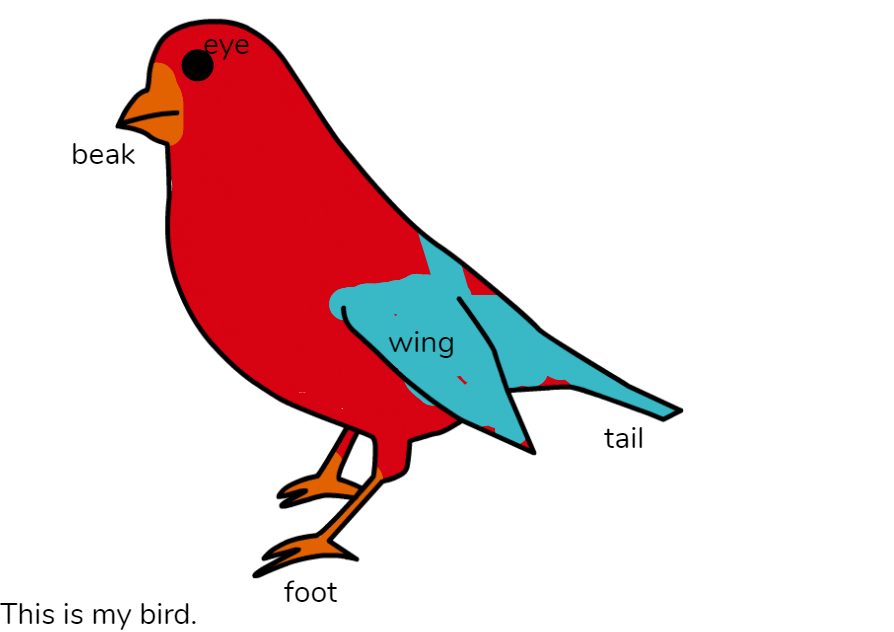 Sahib has designed some ice-lollies using Purple Mash. They look perfect for the sun we have been getting recently. Great job Sahib!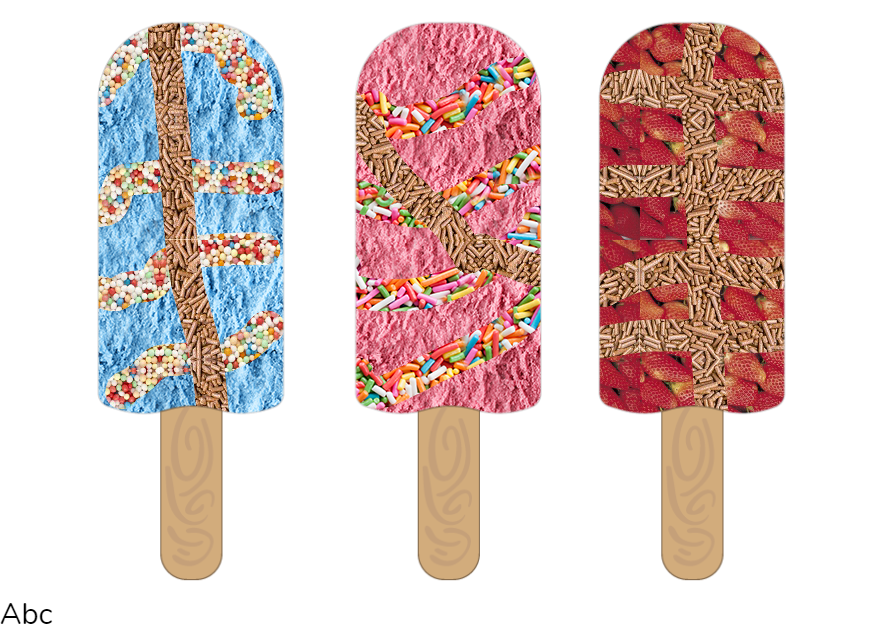 Monday 6th April 2020
Well done to all the children who are logging in to Bug Club, Education City and Purple Mash! Your teachers love to look at the activities you are doing and the books you are reading! Don't forget to send any photos of your home activities to a.armstrong@grove.bham.sch.uk.
Wania, Ayaana, Seerat, Sherwin and Sahib have all been busy using Purple Mash to draw, write and count!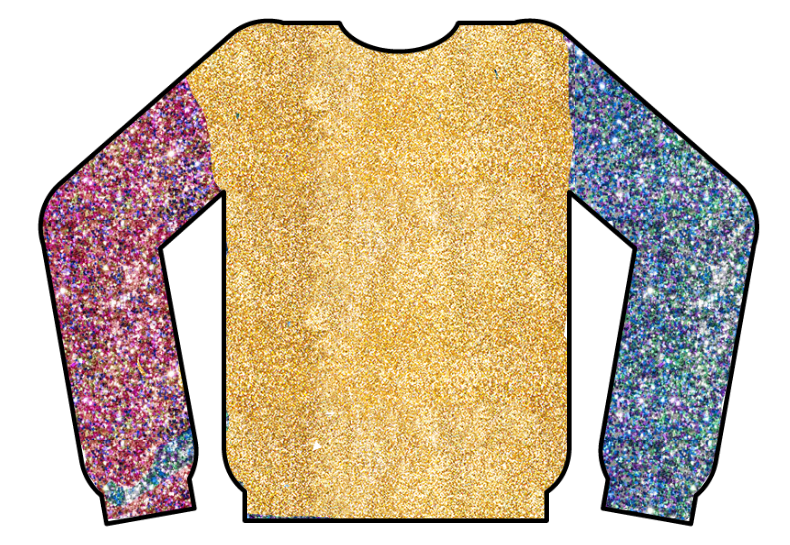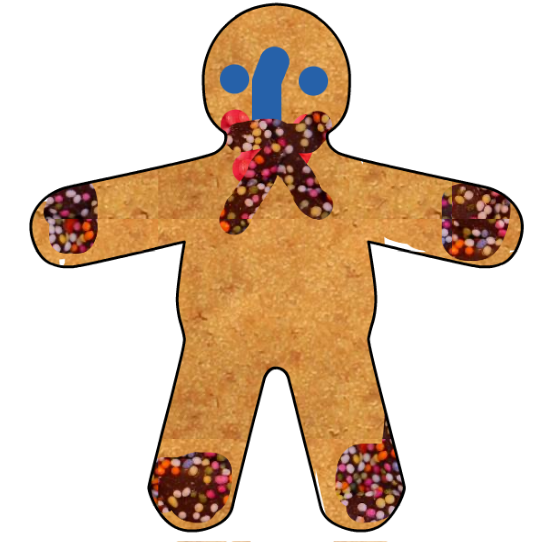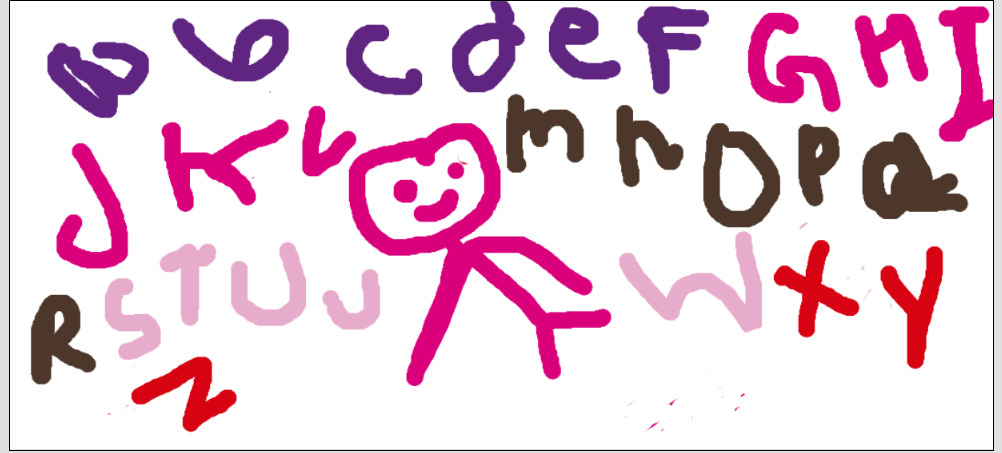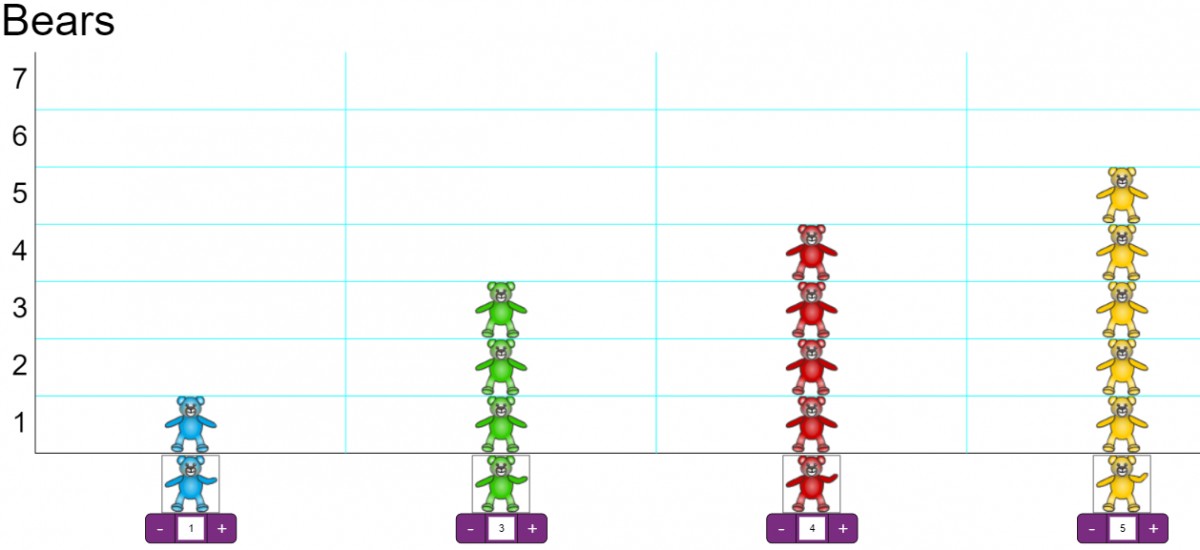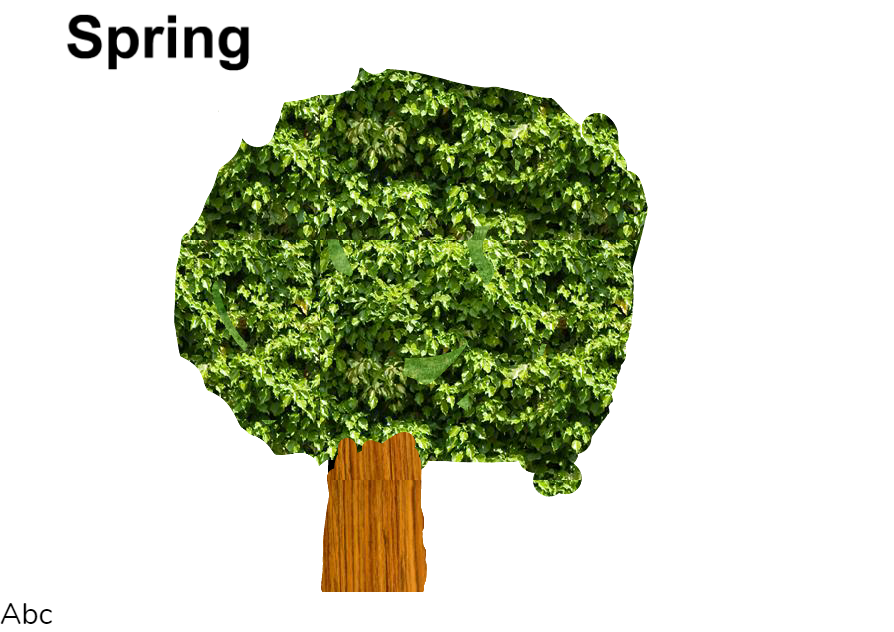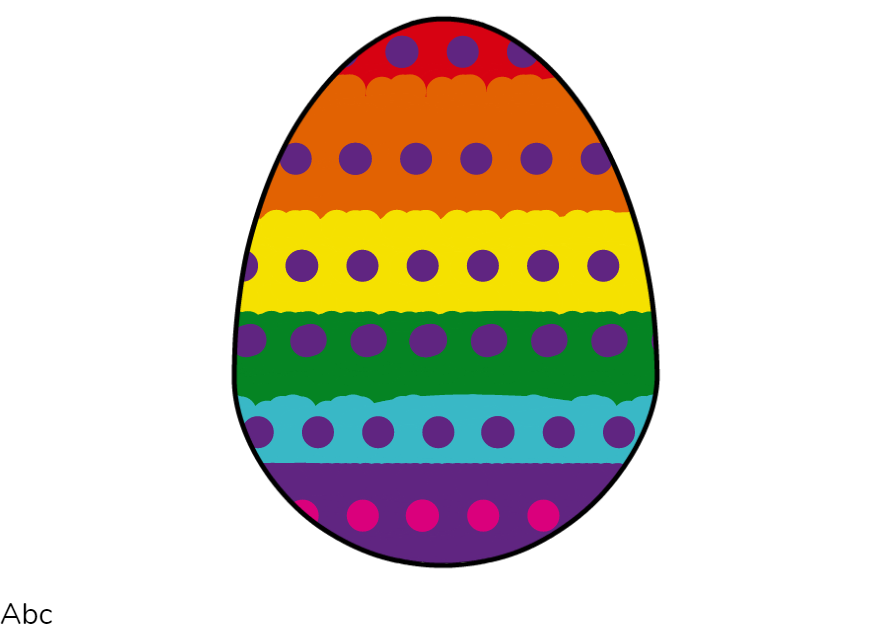 Reception children have been busy making Easter eggs at home using eggs and potatoes.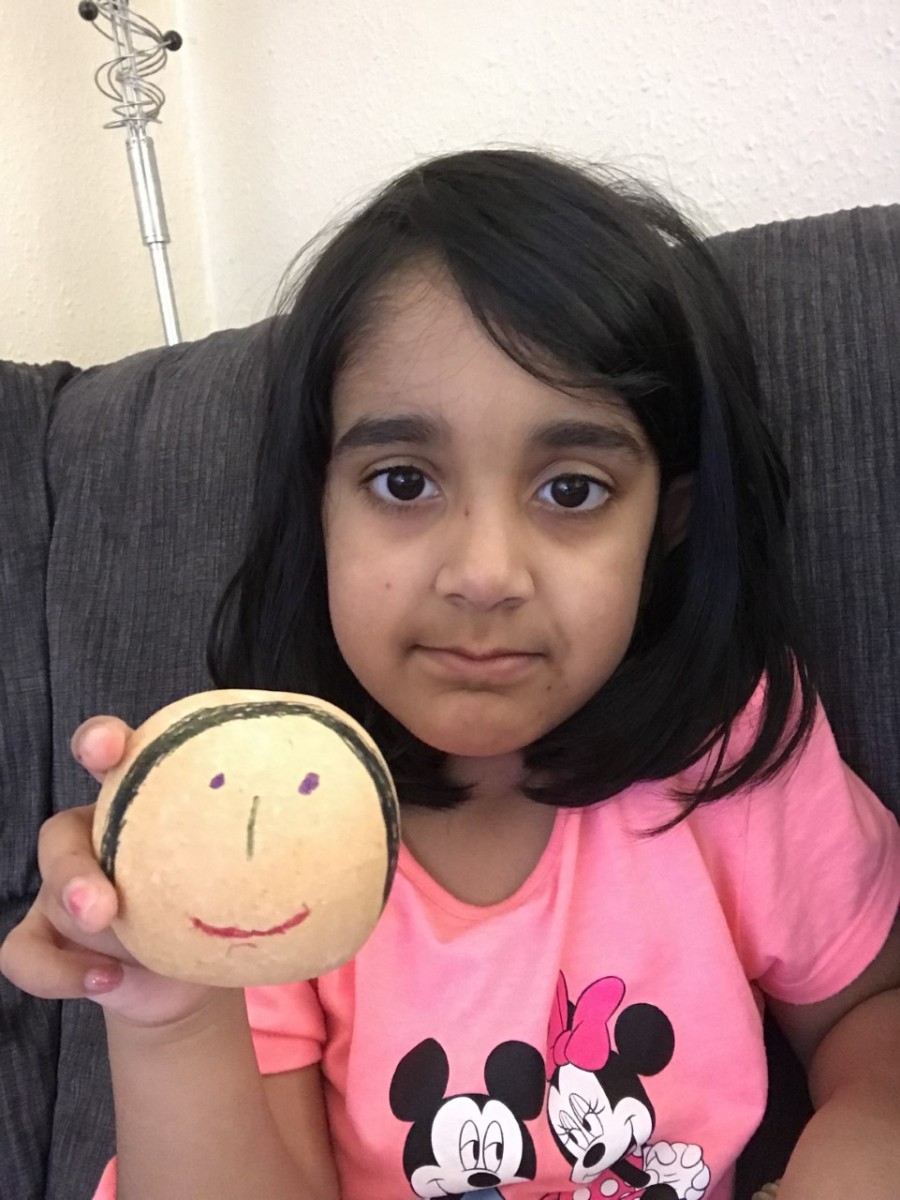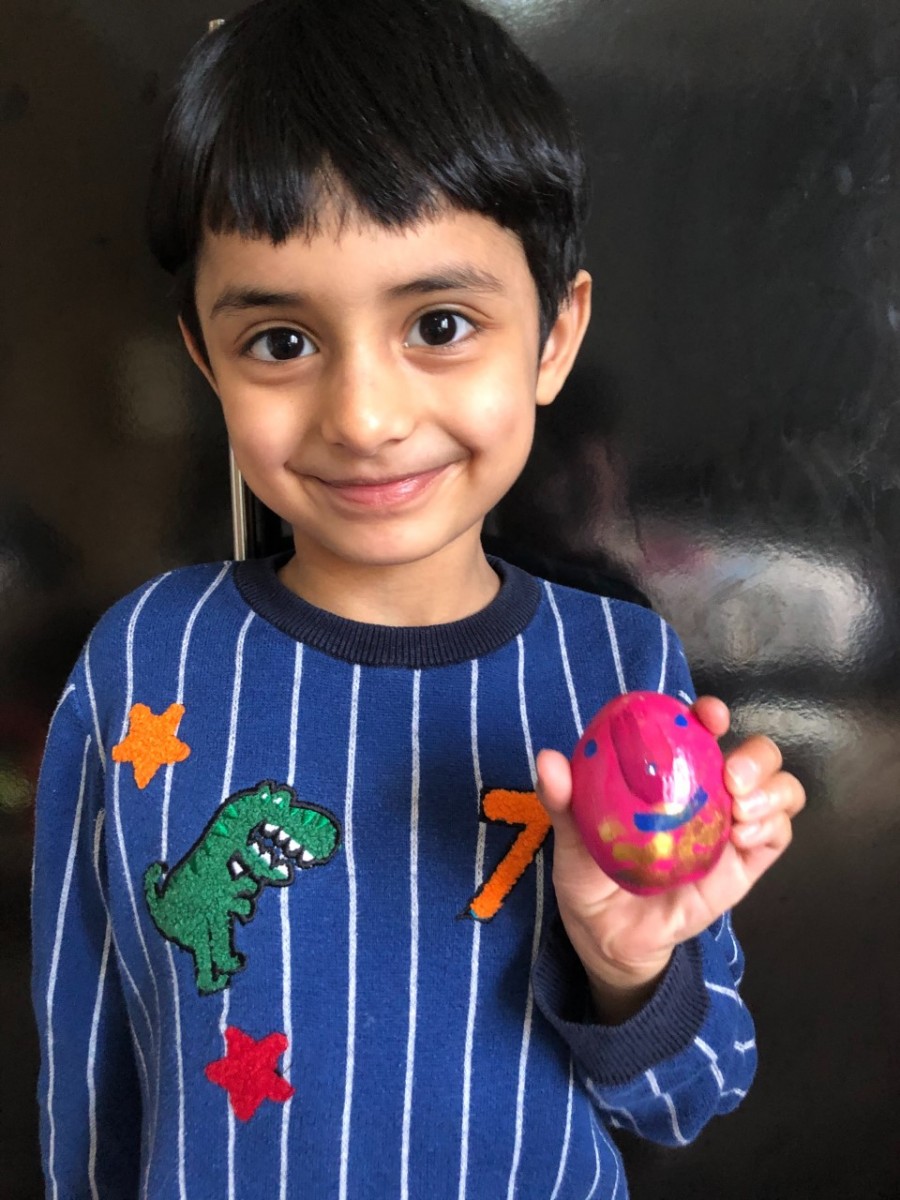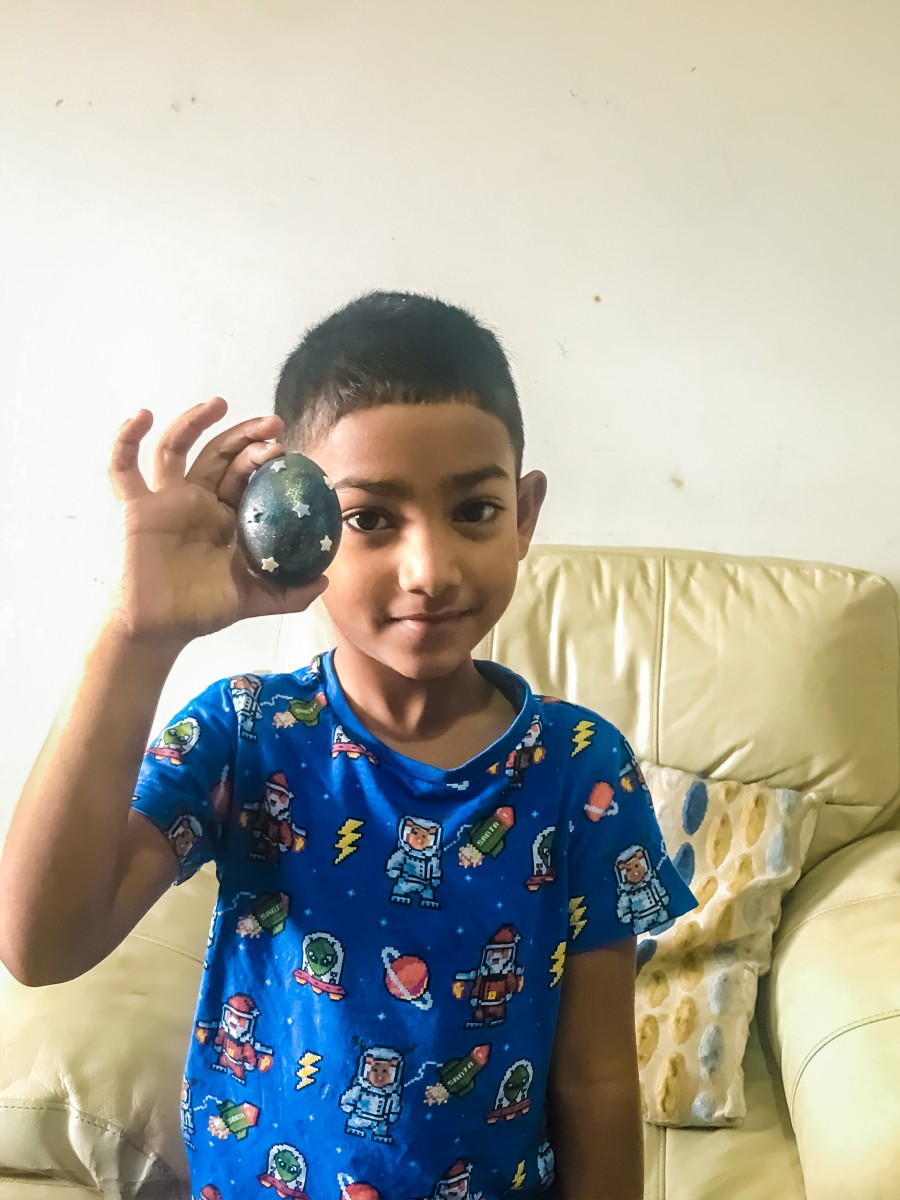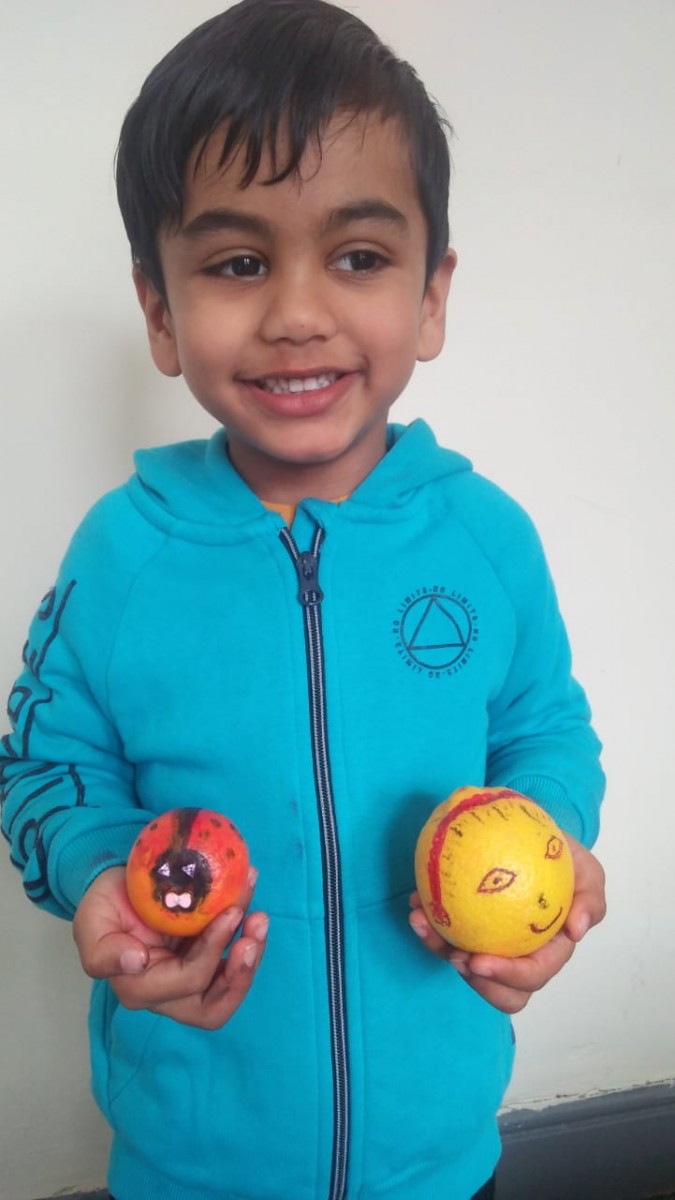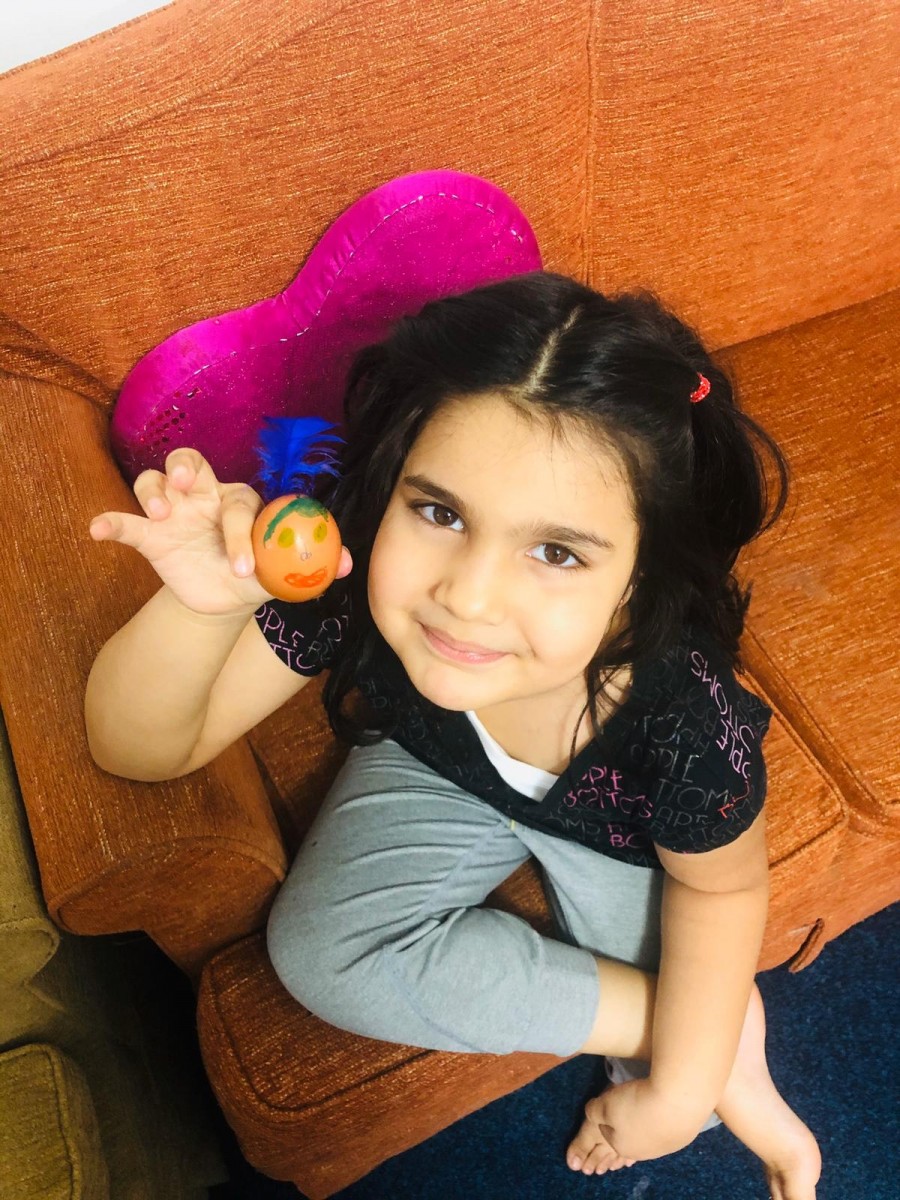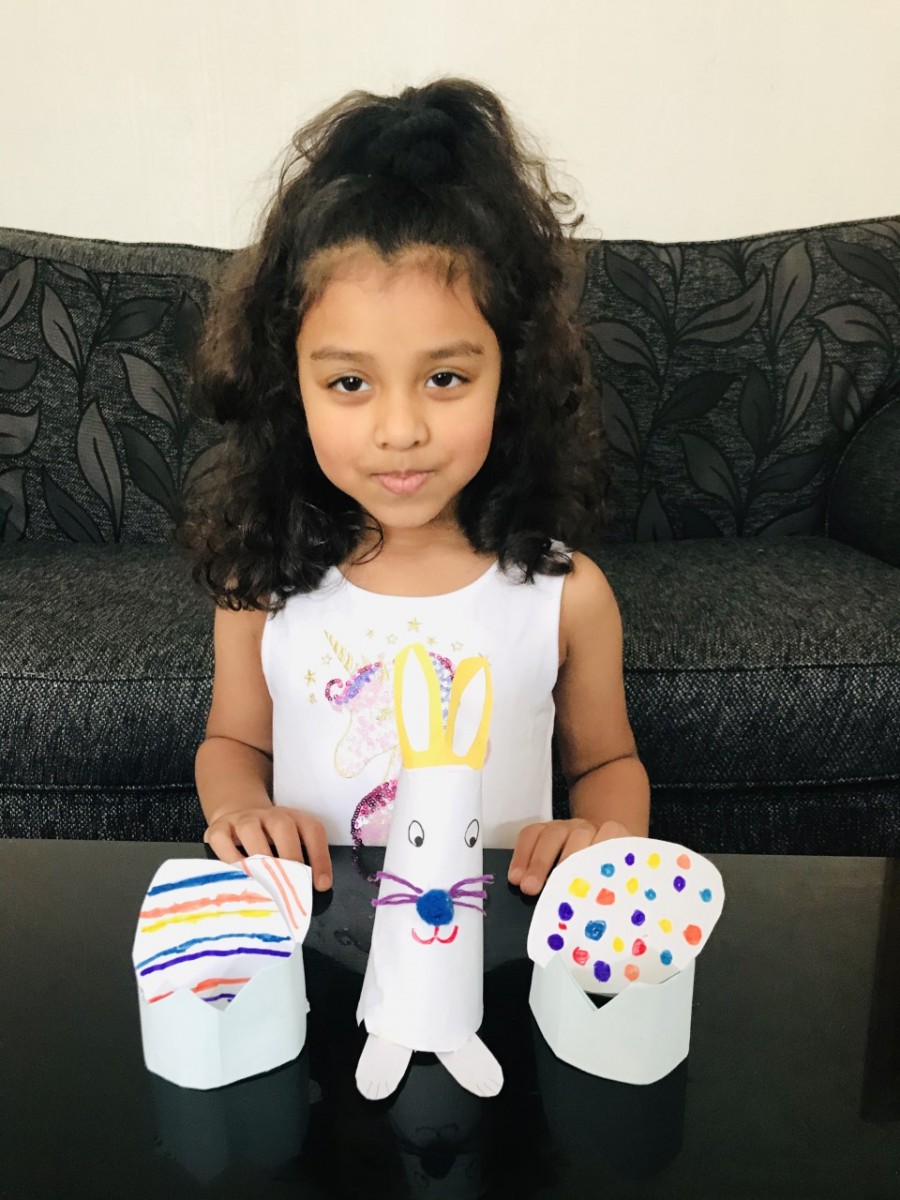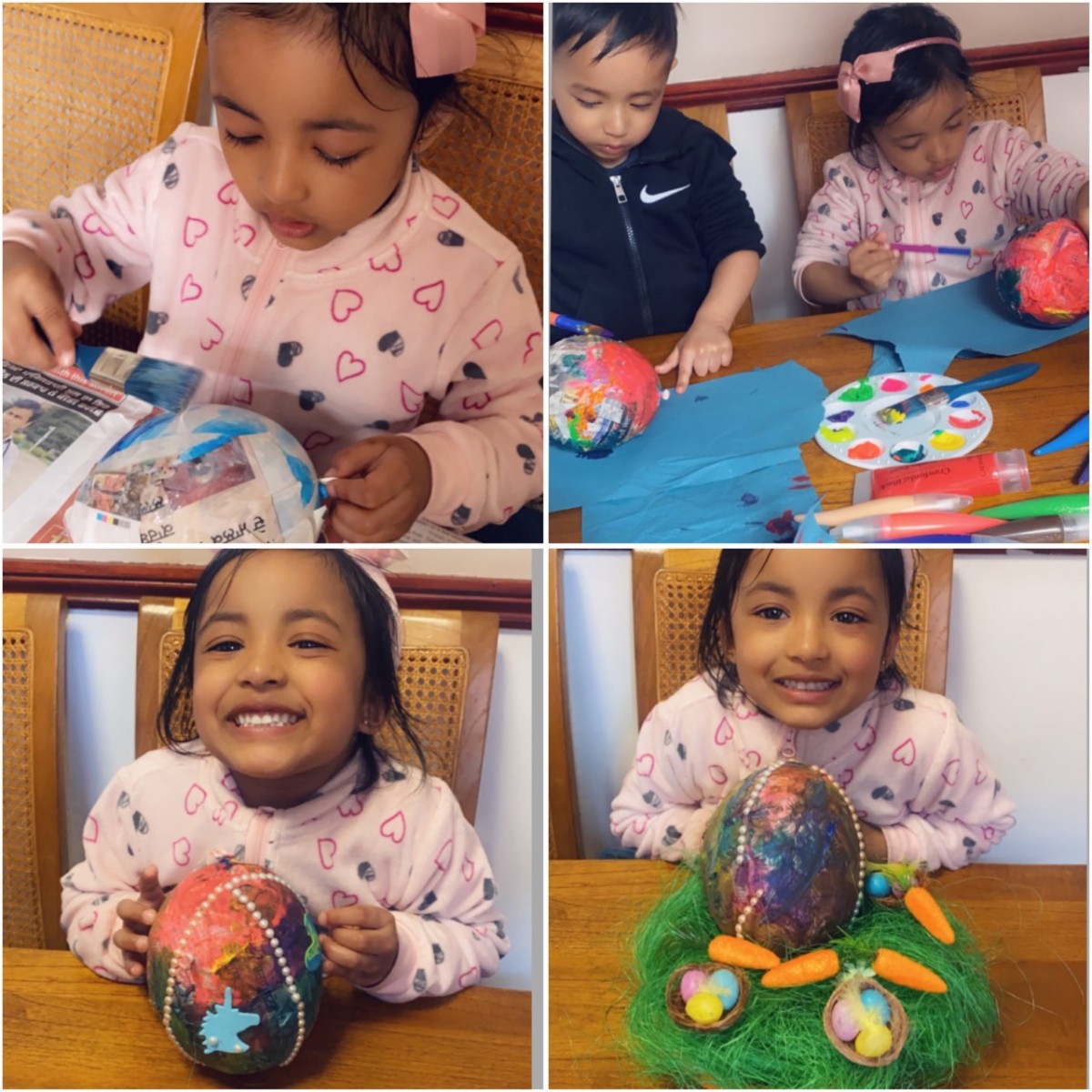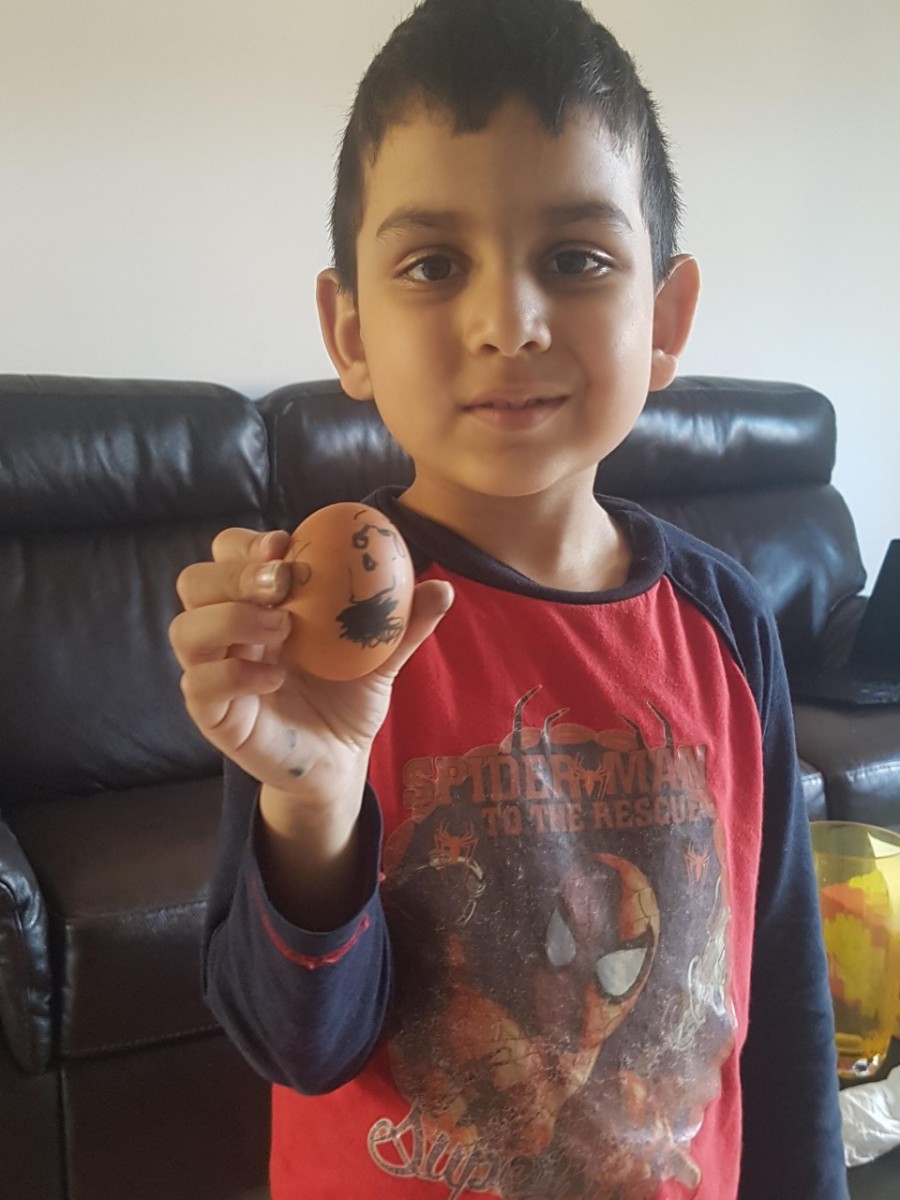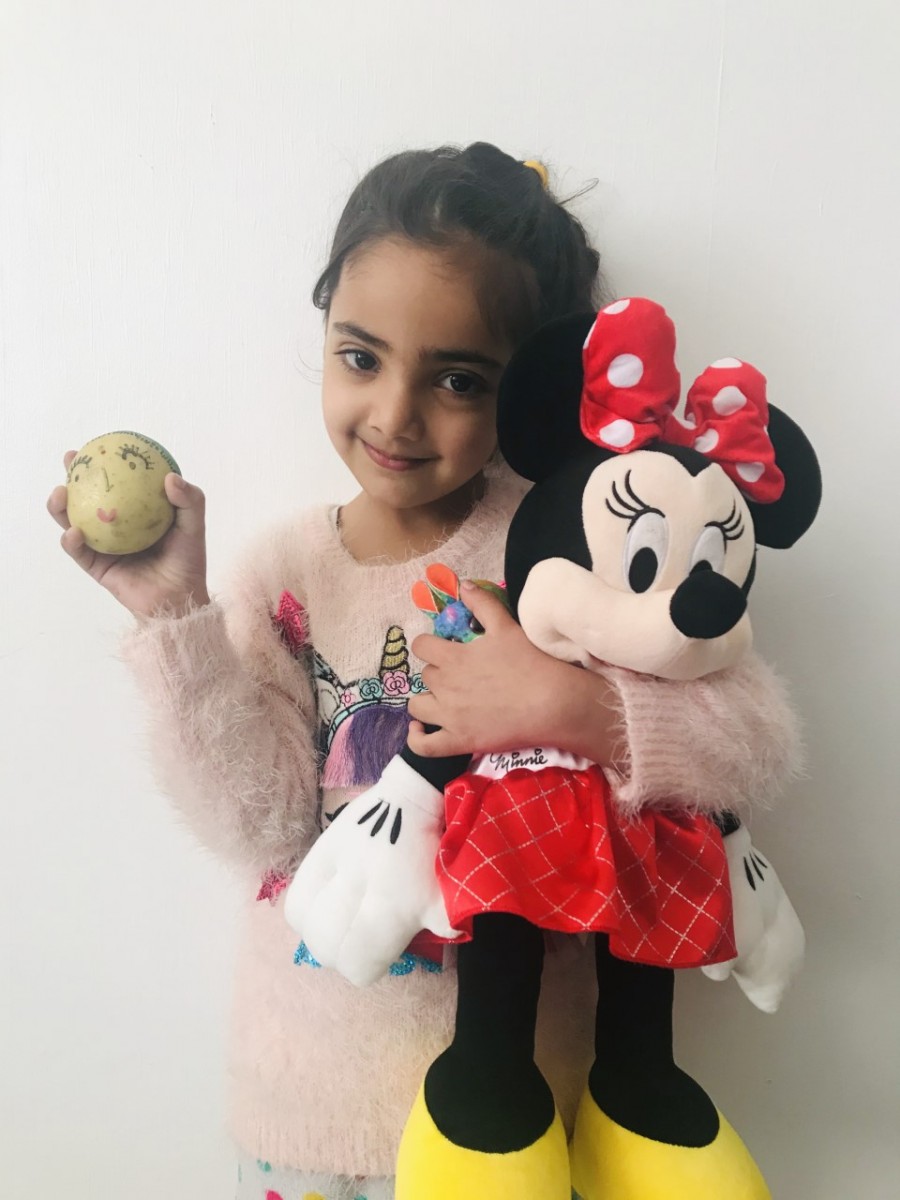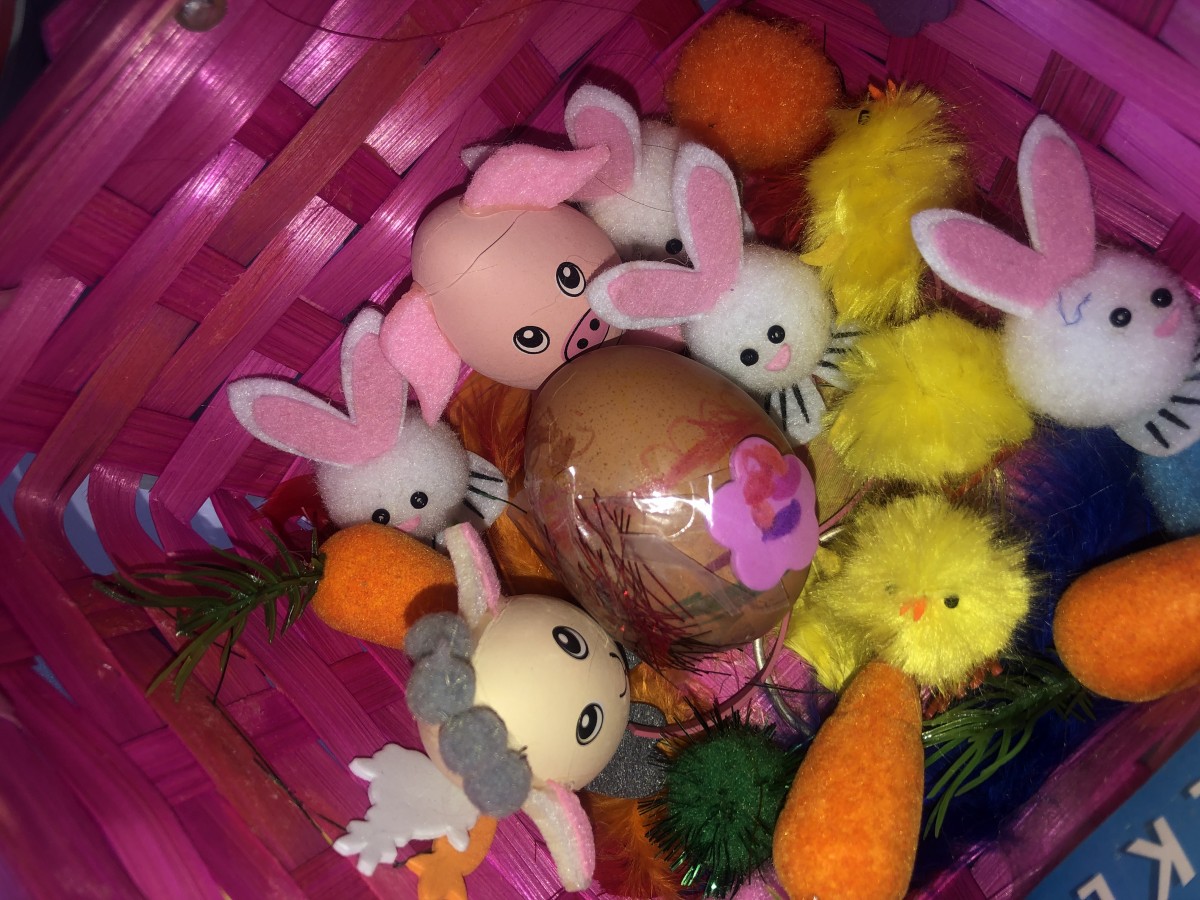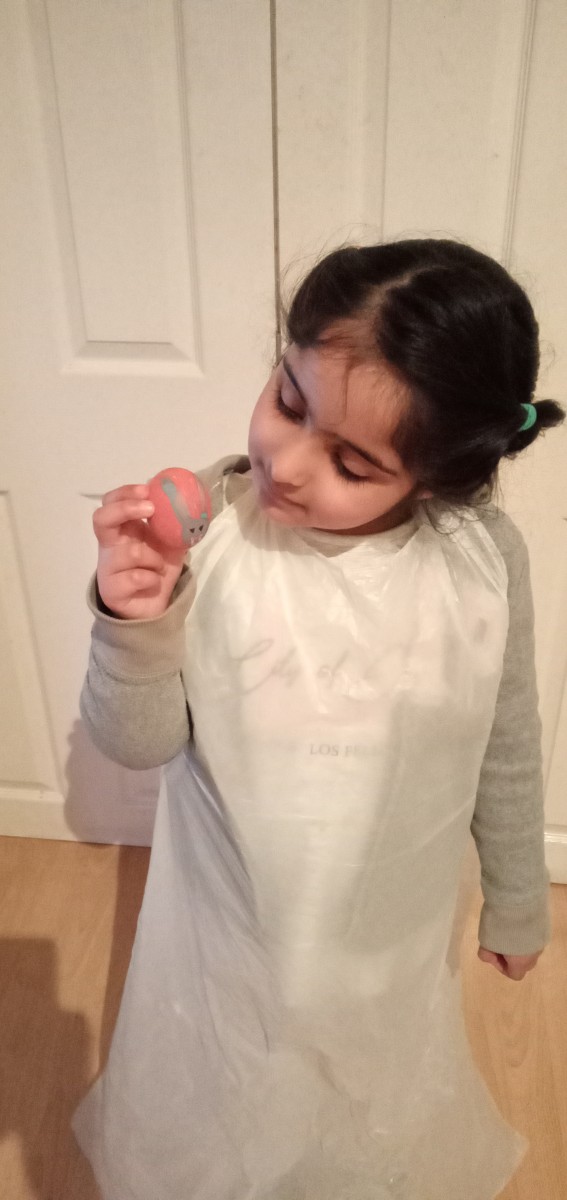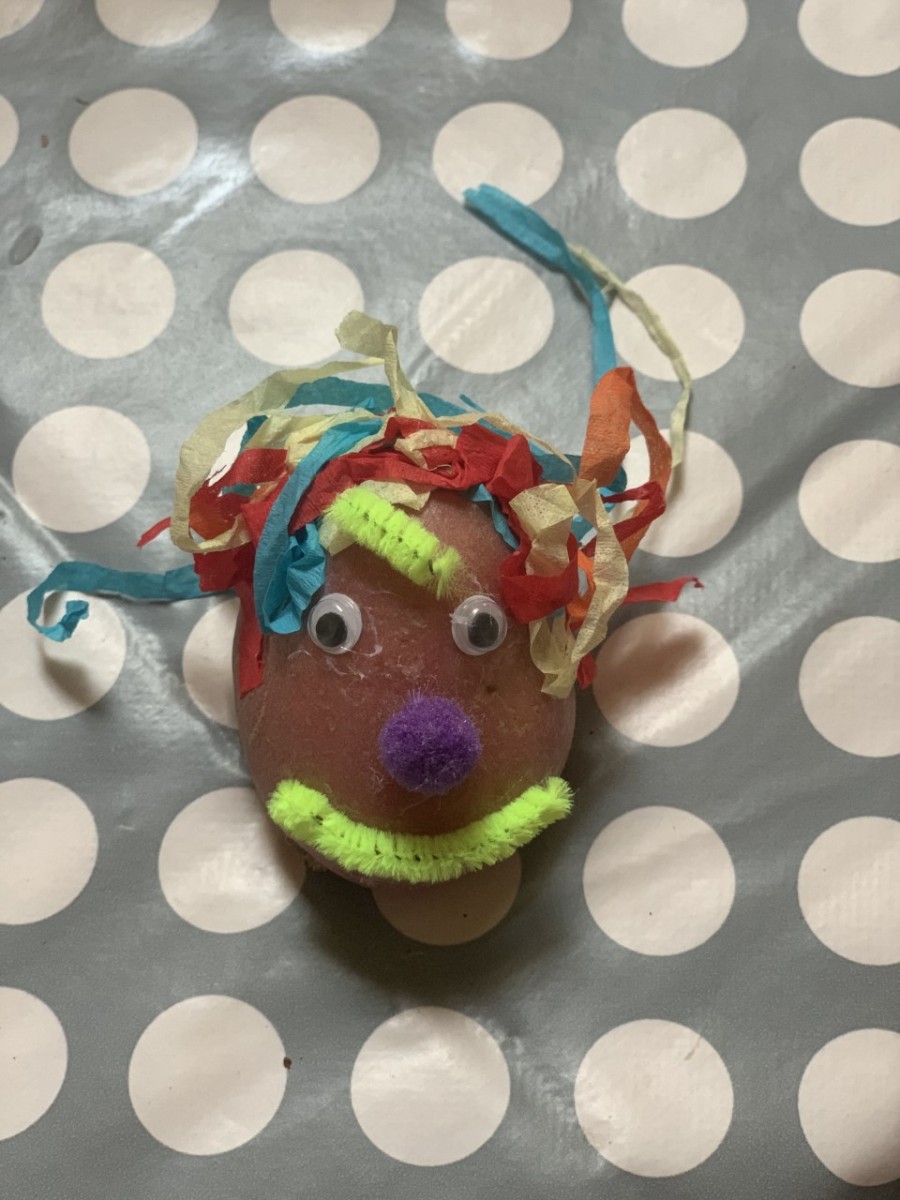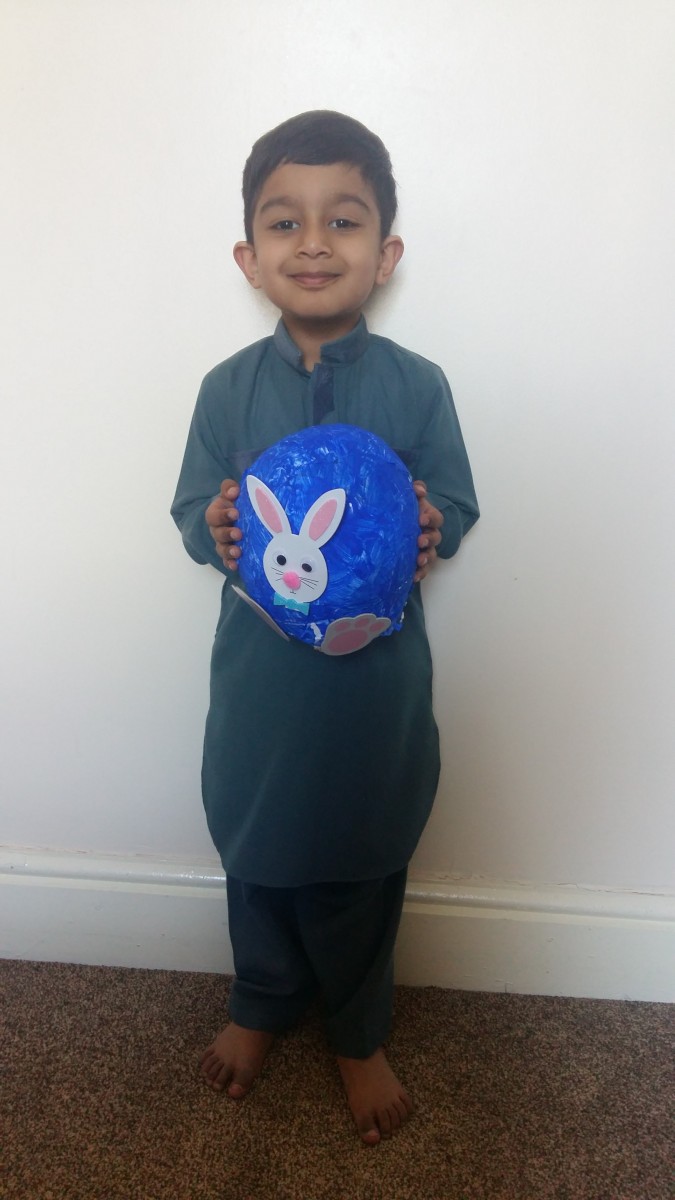 Sherwin has showed great kindness at home by helping with the washing and watering the plants. Sahib has been helping by hanging the washing on the drier and tidying up his toys. Arianna has tidied up all her toys and helped her brother by showing him how to do up his zip. Saif has been tidying up all his toys. Wania helped with the washing.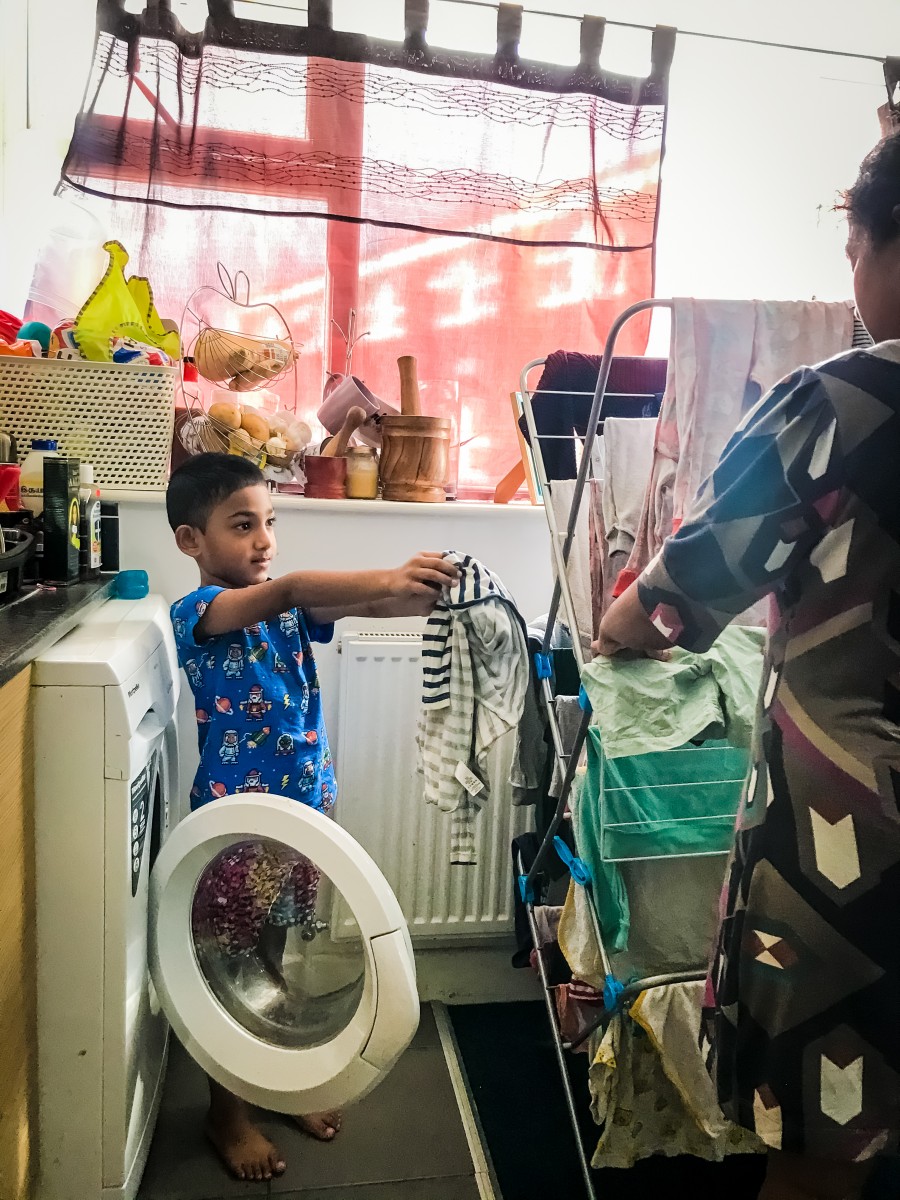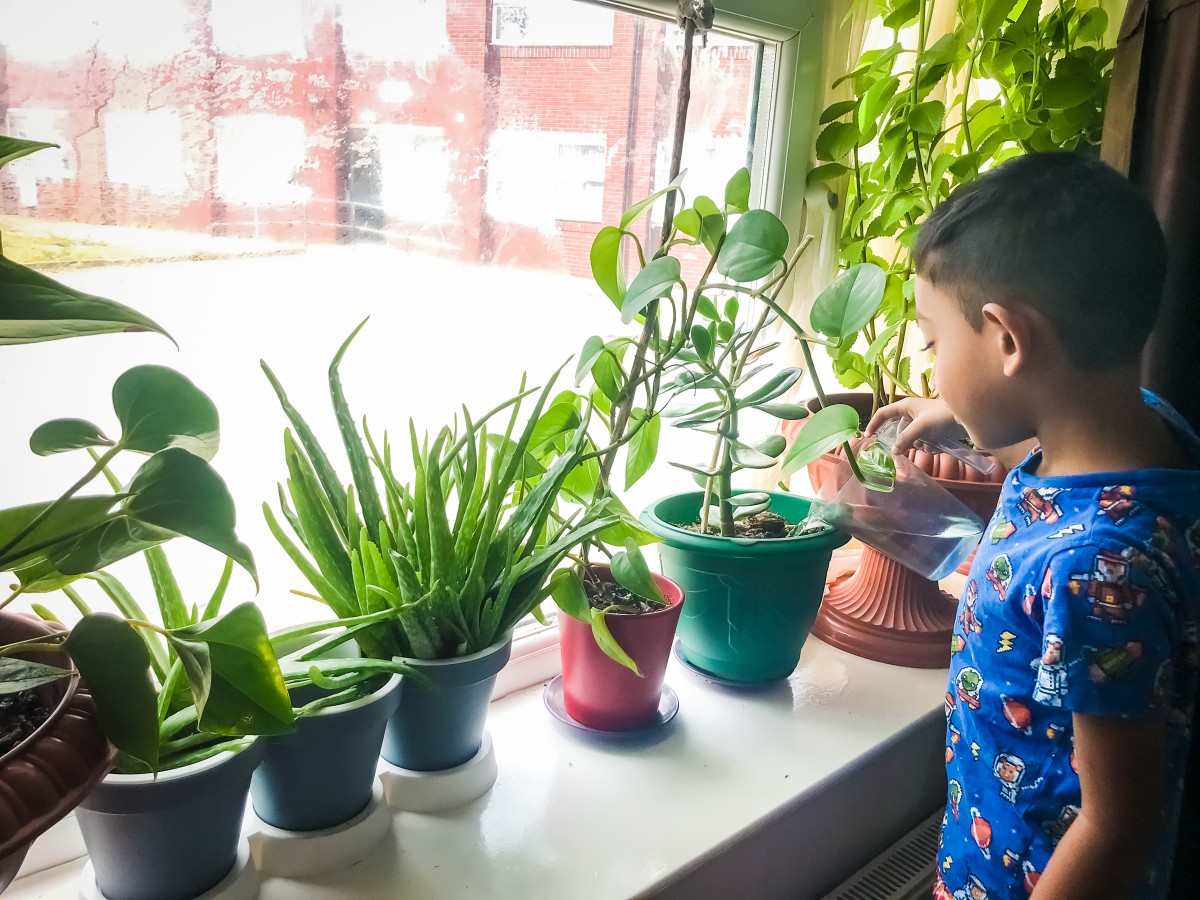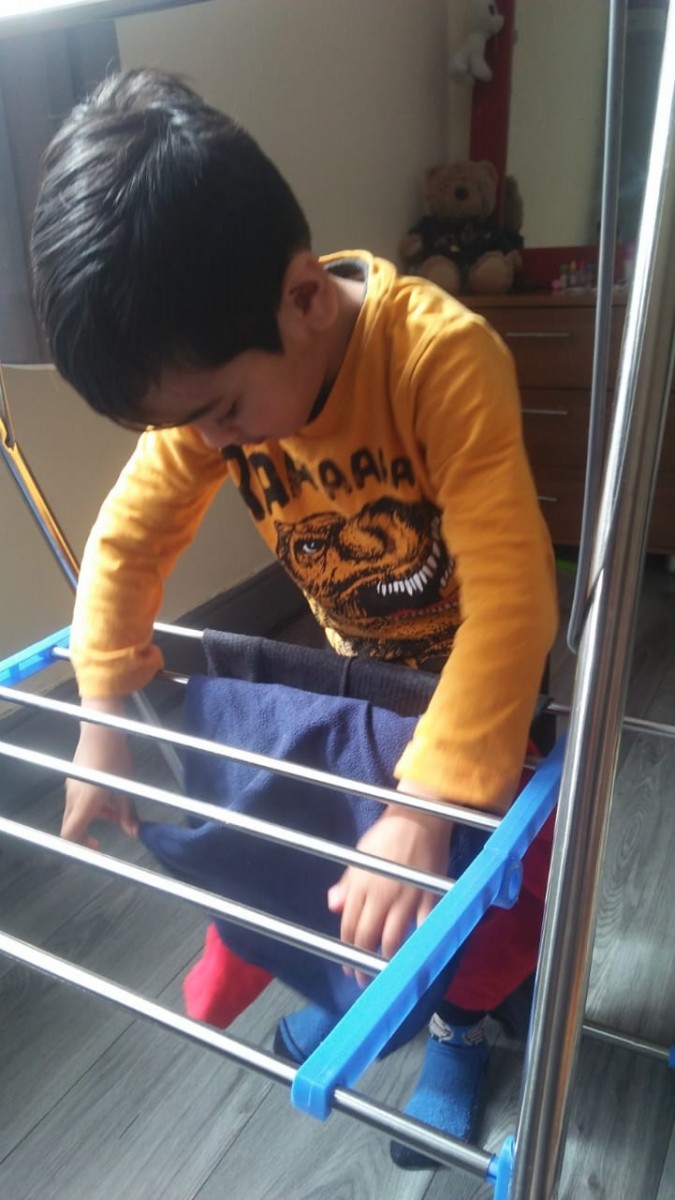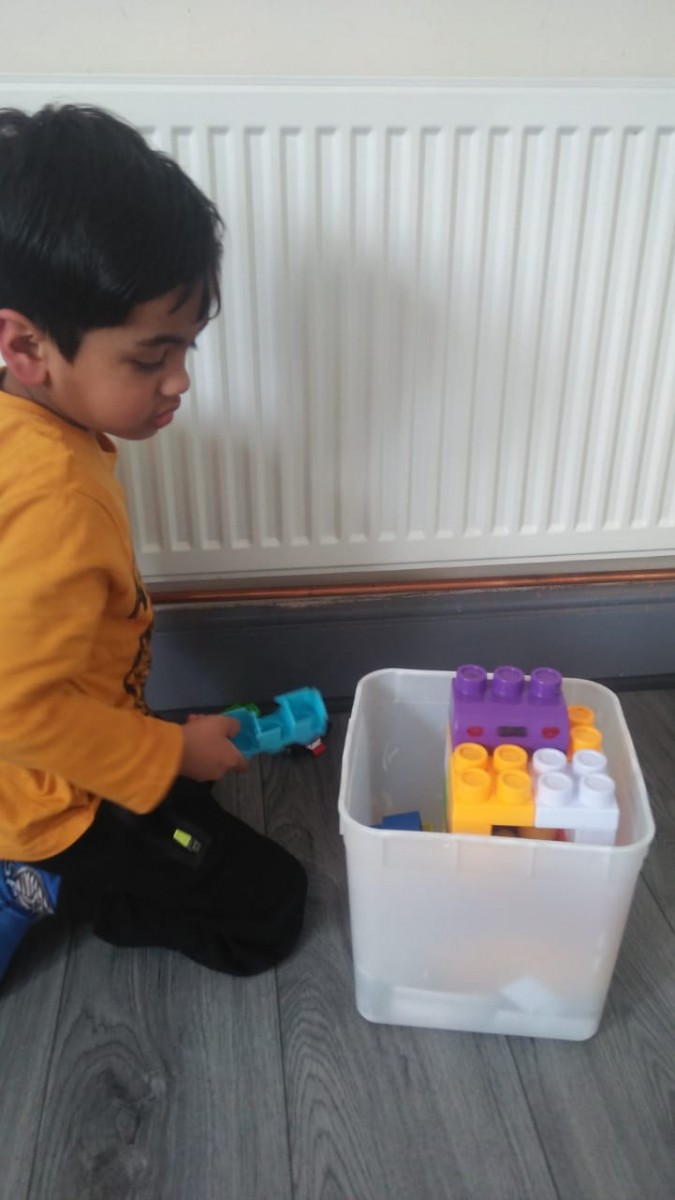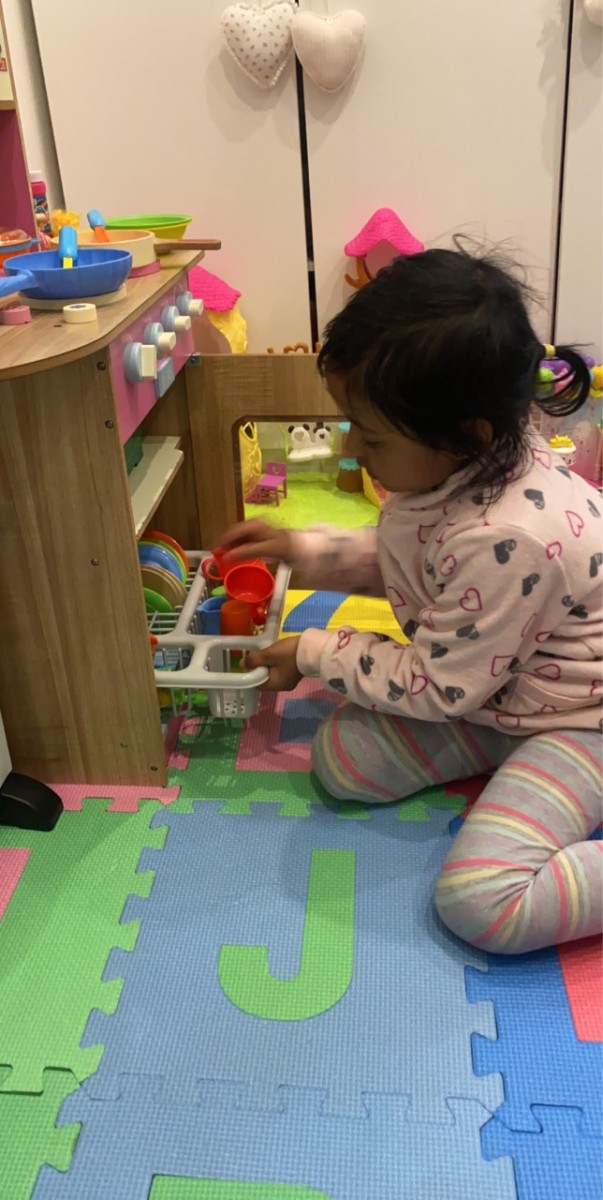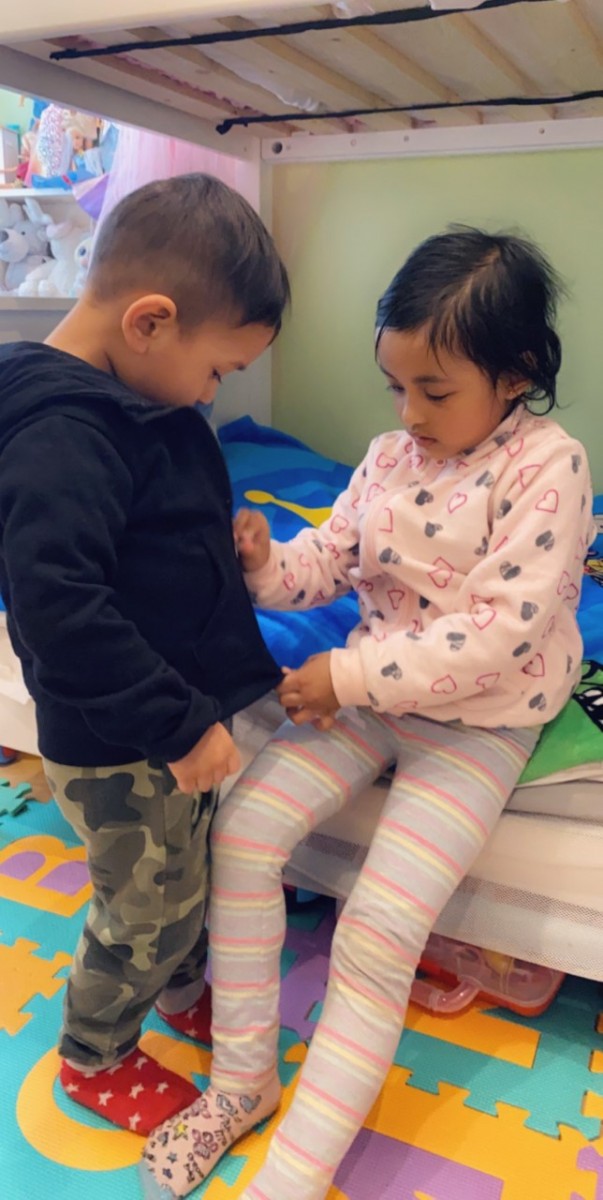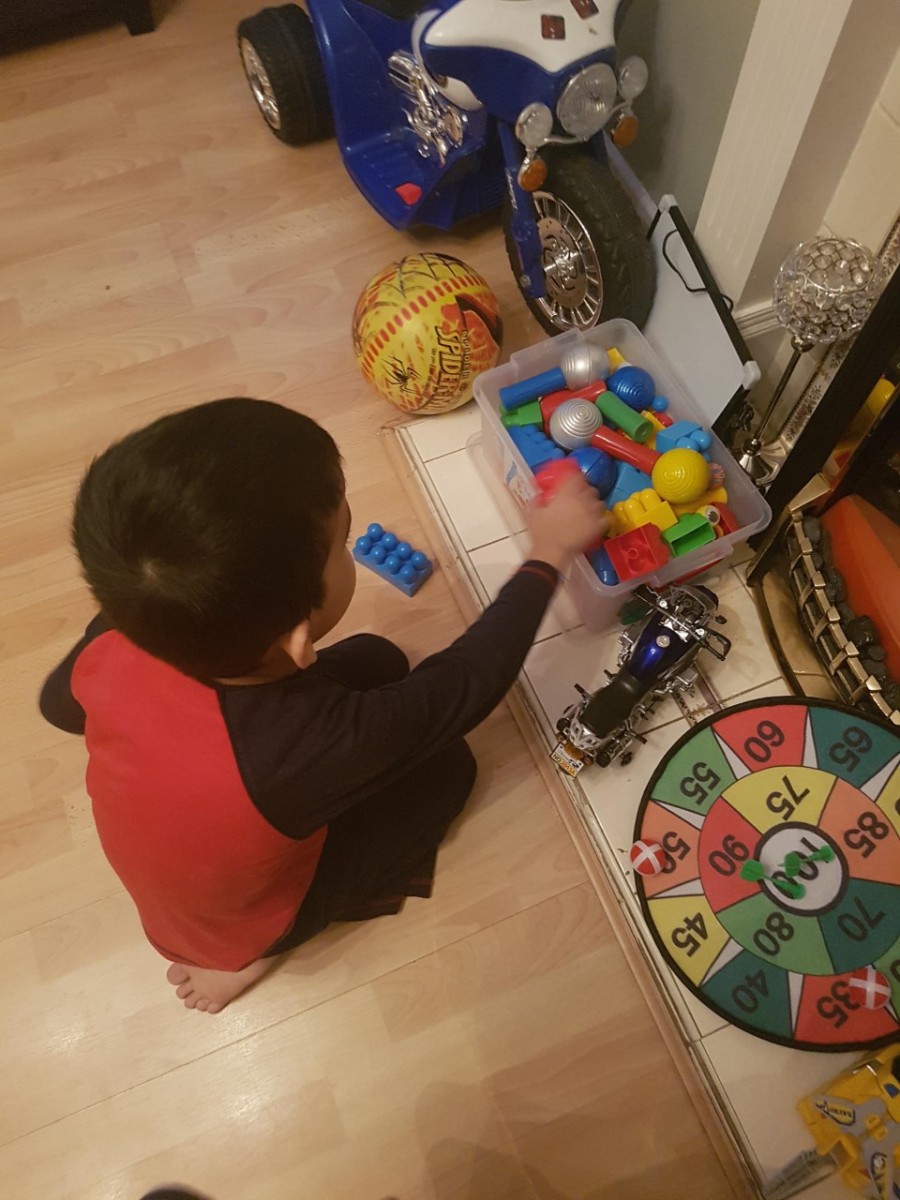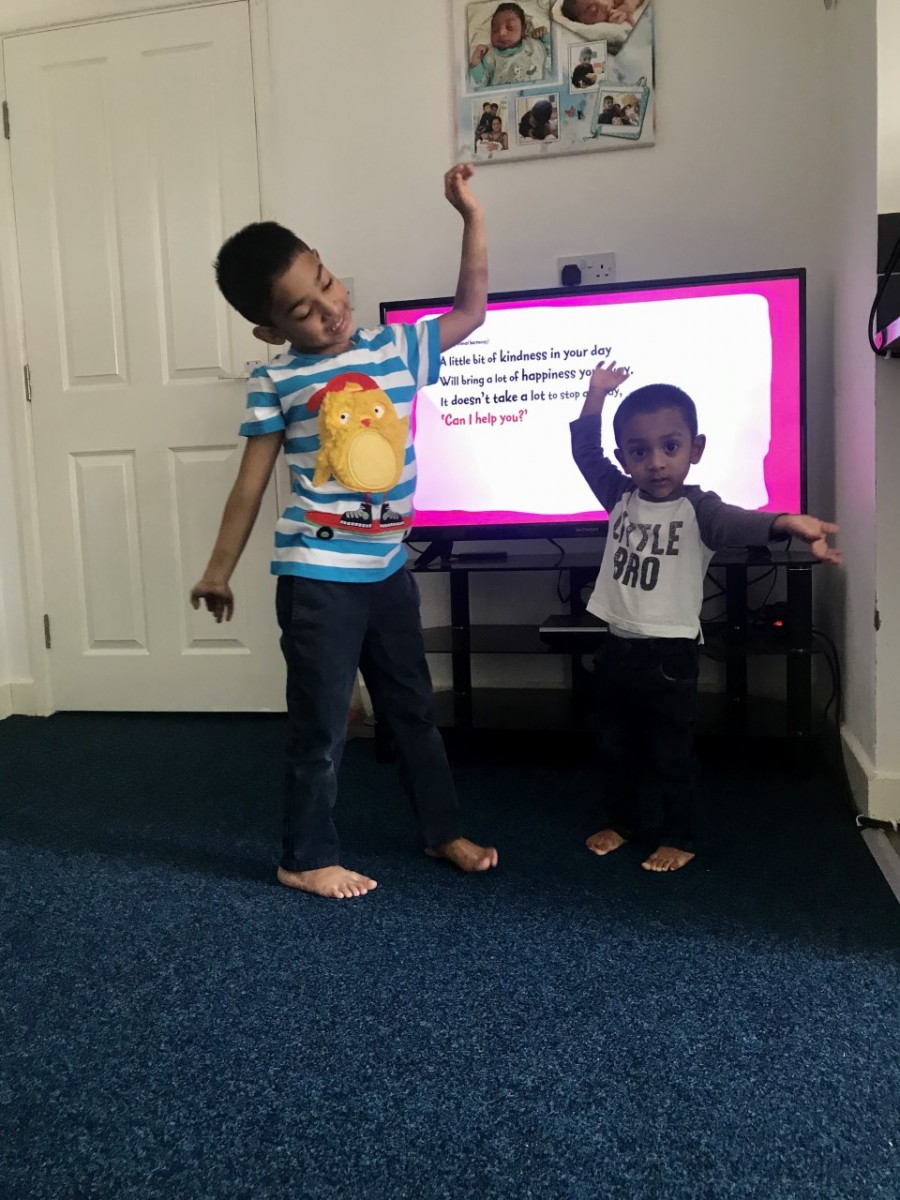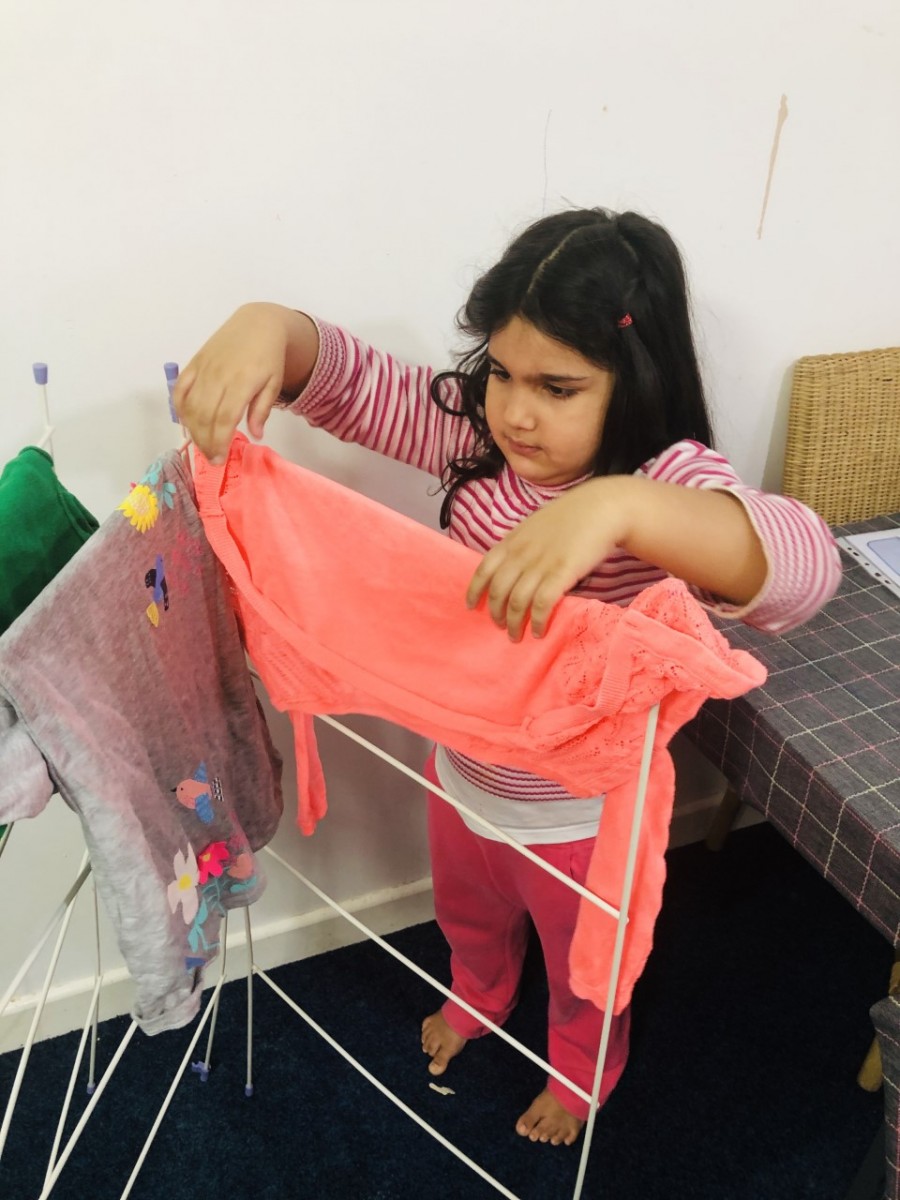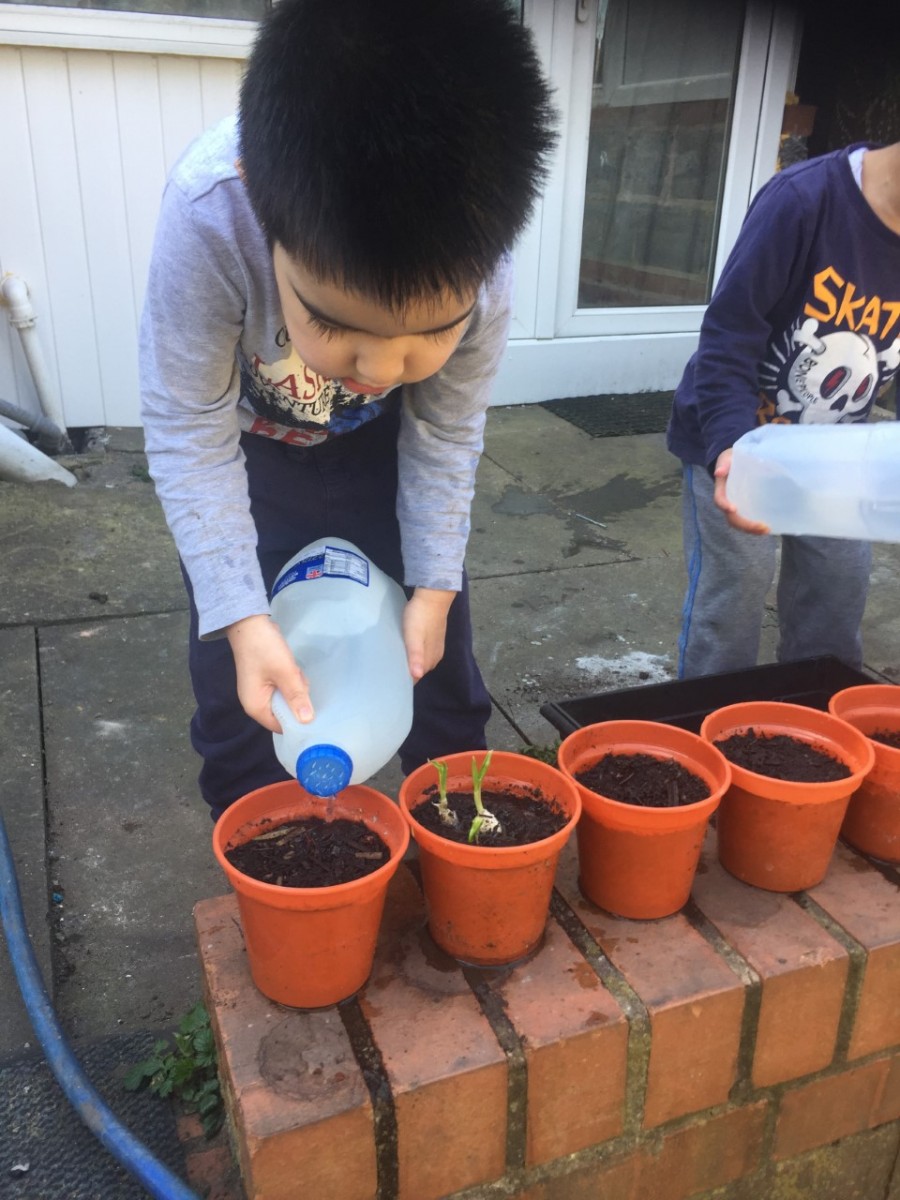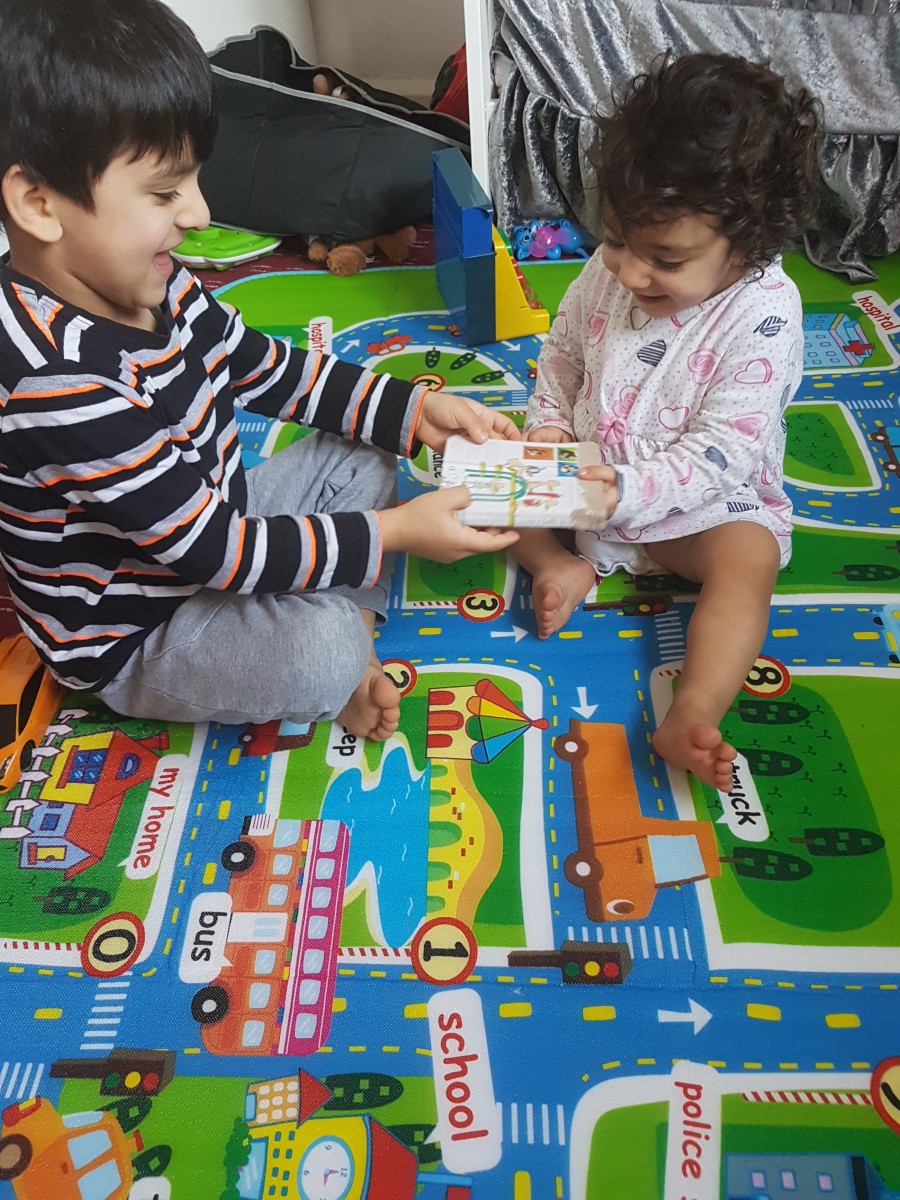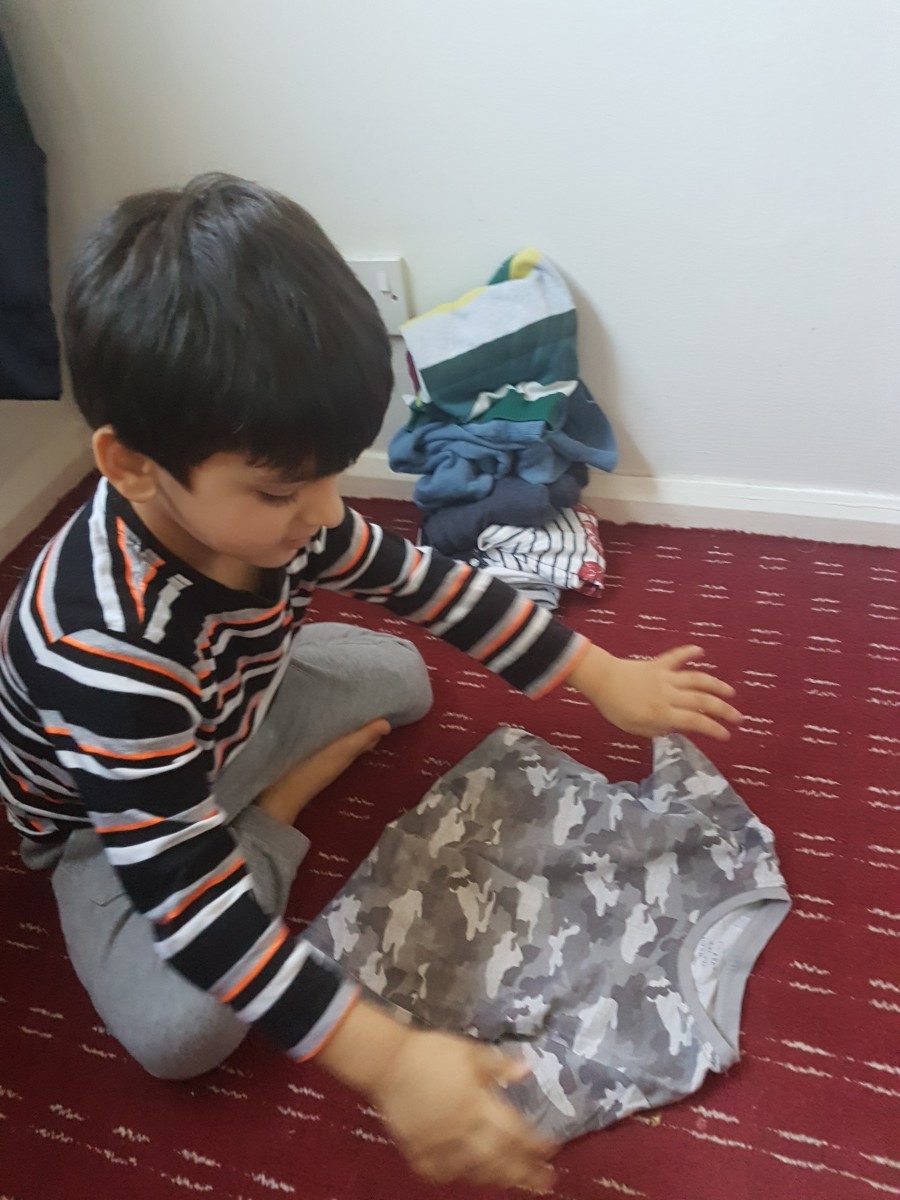 Amelia has been busy at home doing some writing.
Fantastic learning Amelia, Miss Begum is very proud of your drawing and writing!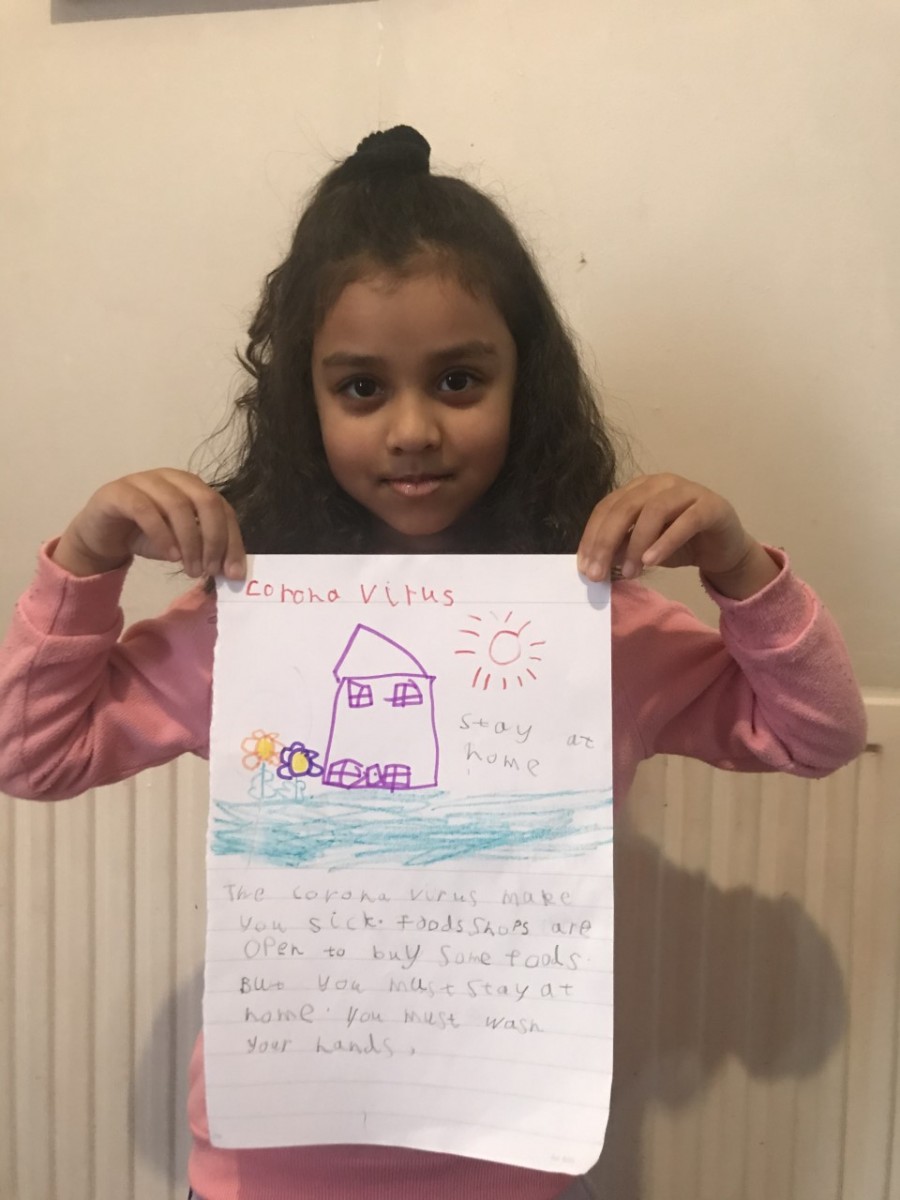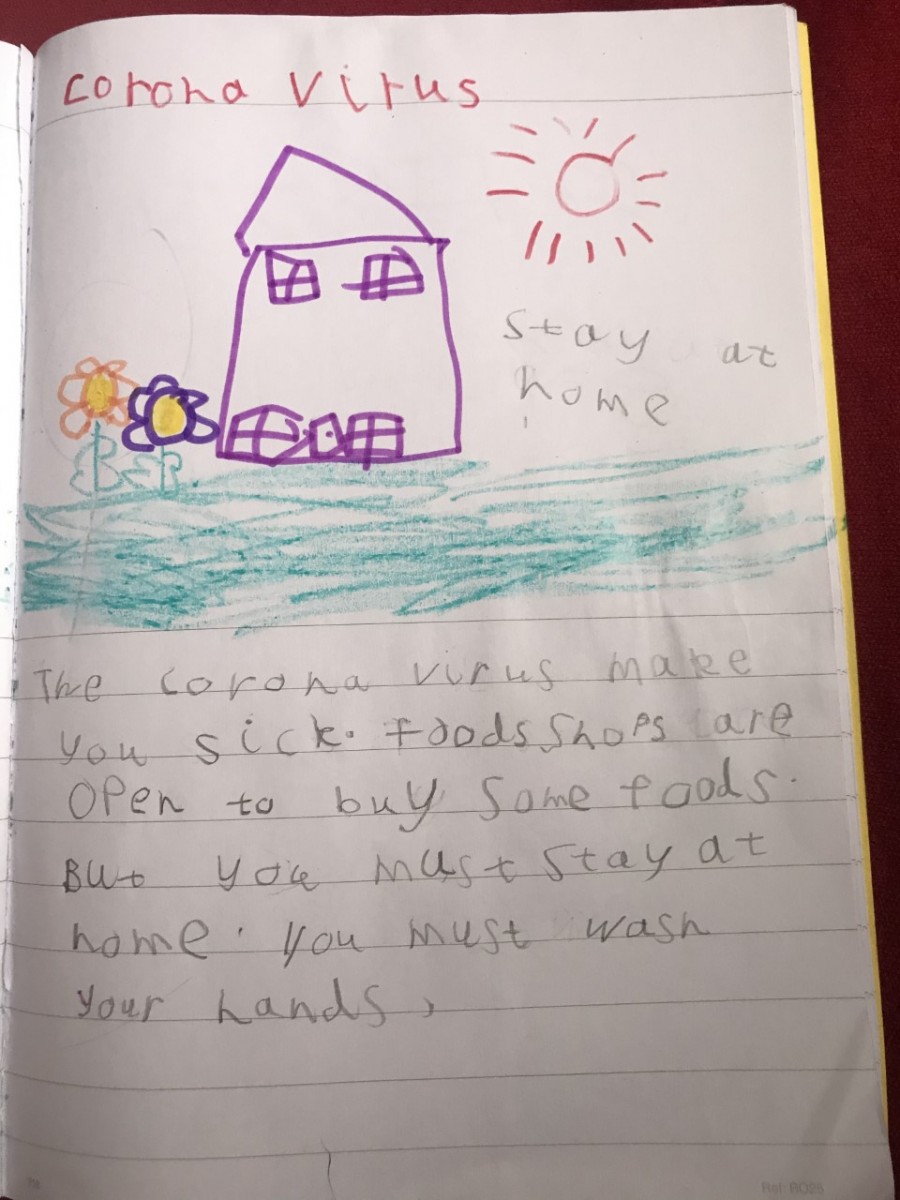 Ekam has been busy at home making a rainbow in support of the NHS.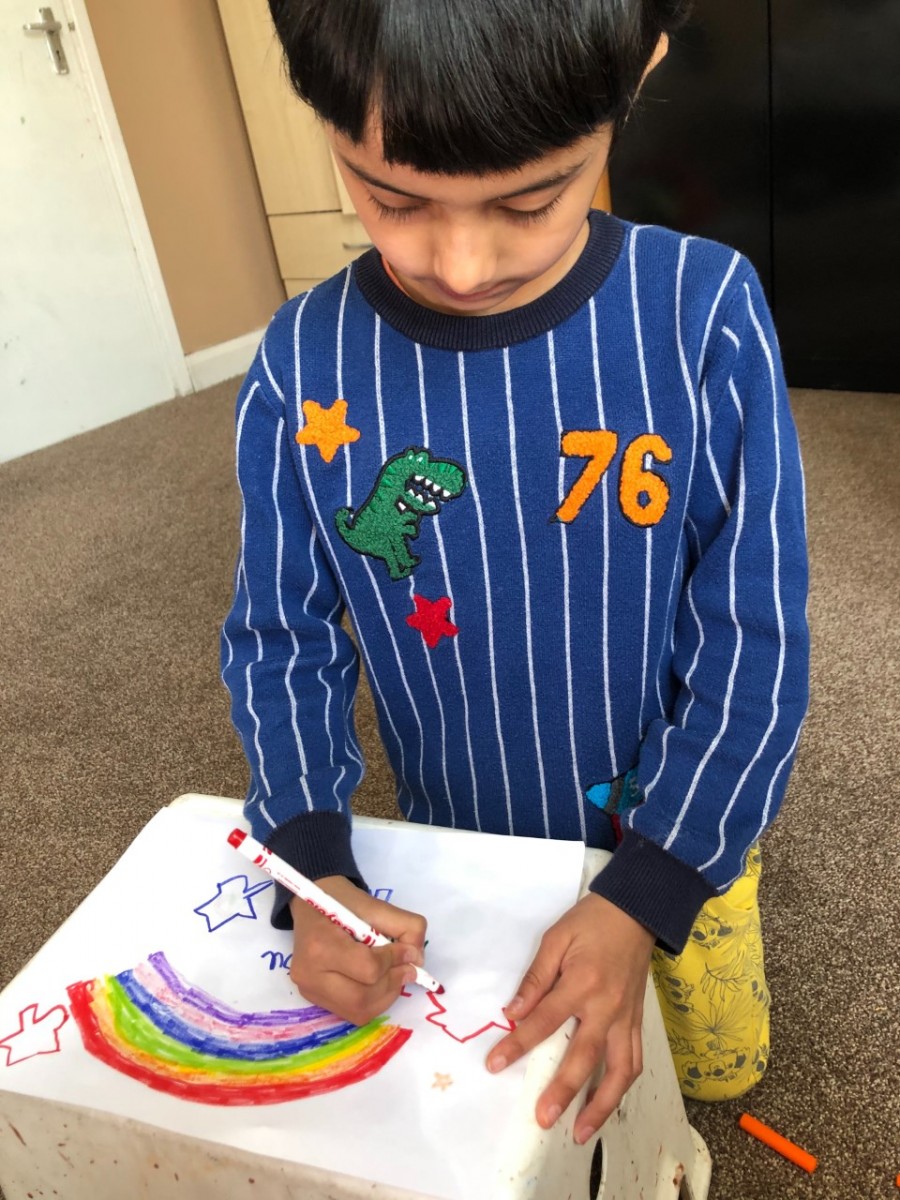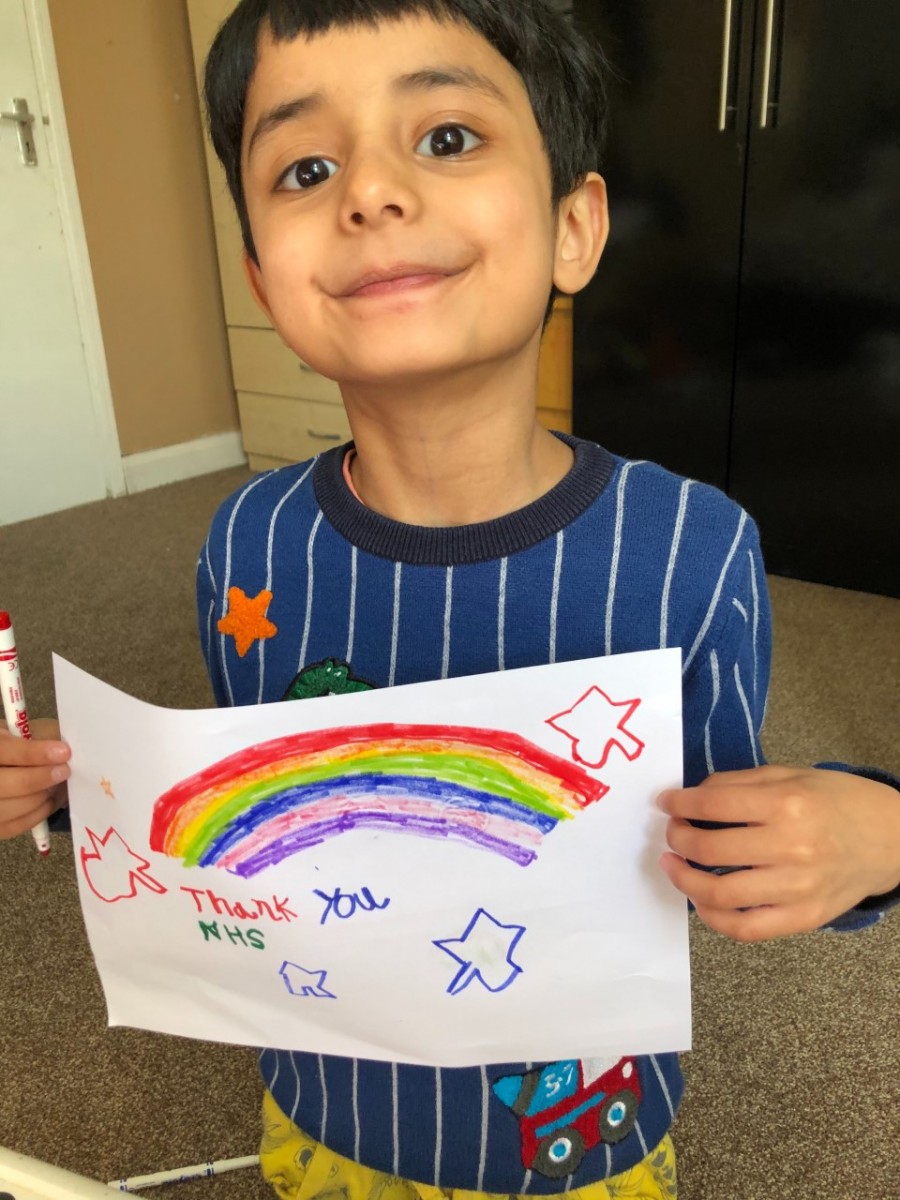 Seerat has been reading her book at home.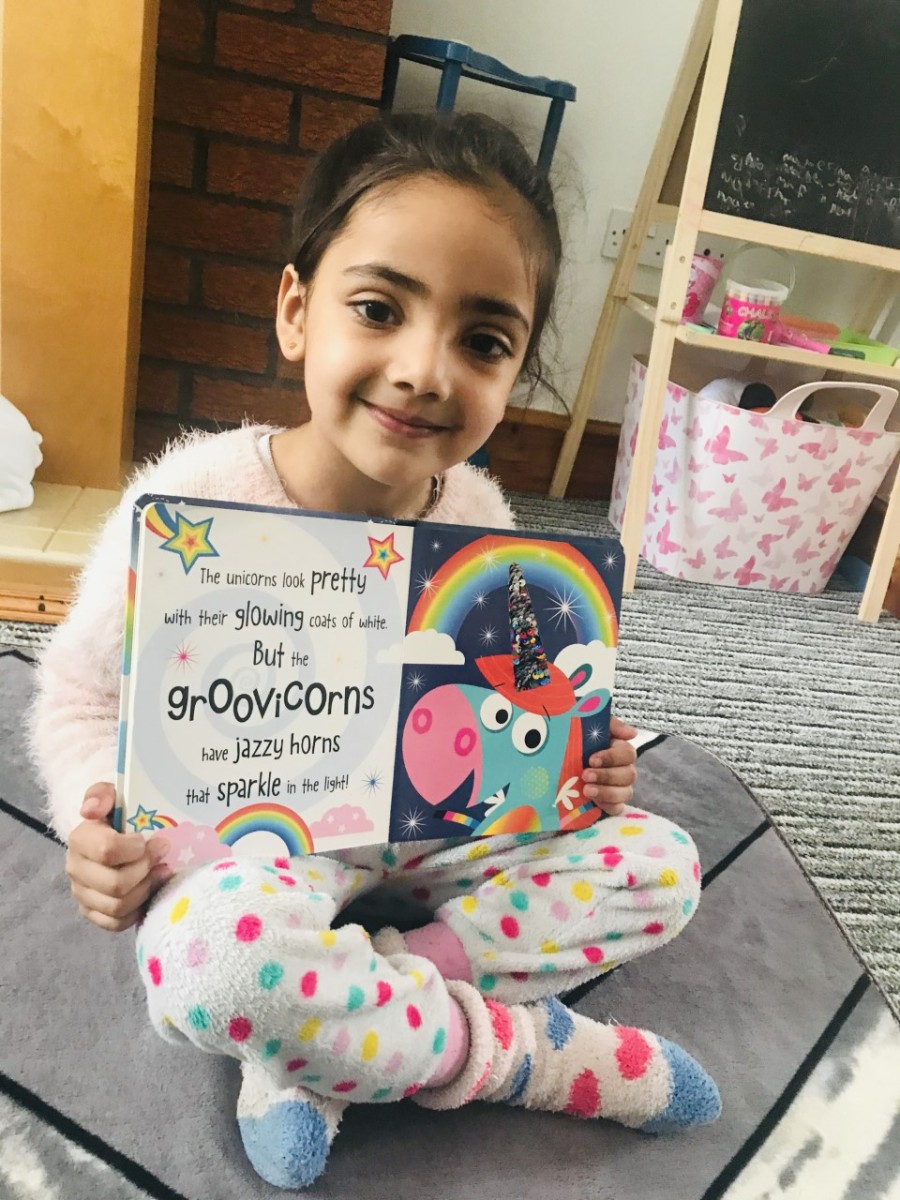 Friday 3rd April 2020
Well done to everyone who has shared their home learning this week!
The Stars of the Week are: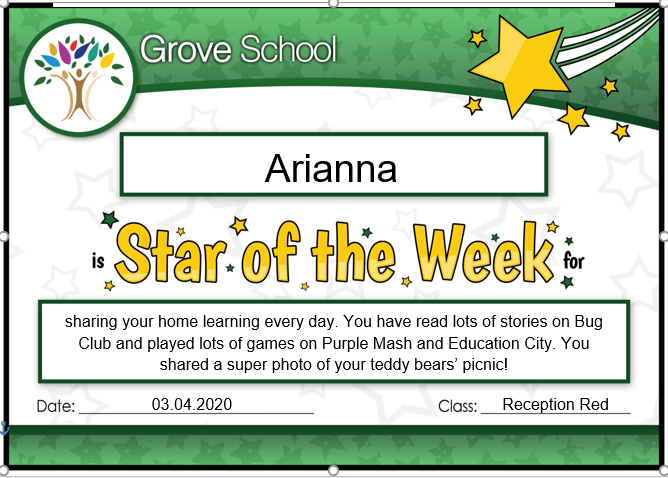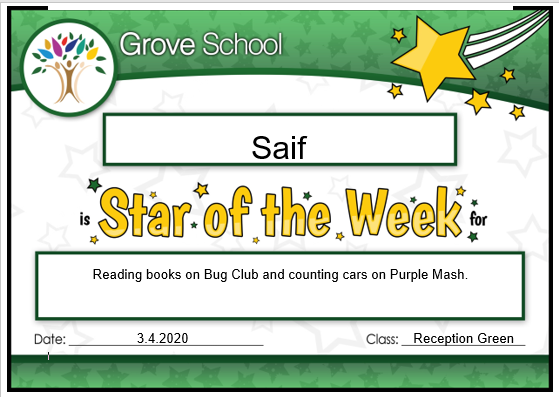 We wonder who will be the Star of the Week next week?
We will choose the next Stars of the Week on Thursday 9th April at 3.00pm so keep sharing your fantastic home learning by logging on to Purple Mash, Bug Club and Education City, and sending photos of your activities at home to a.armstrong@grove.bham.sch.uk.
Friday 3rd April 2020
Amaya has painted and labelled a very healthy bowl of fruit on Purple Mash!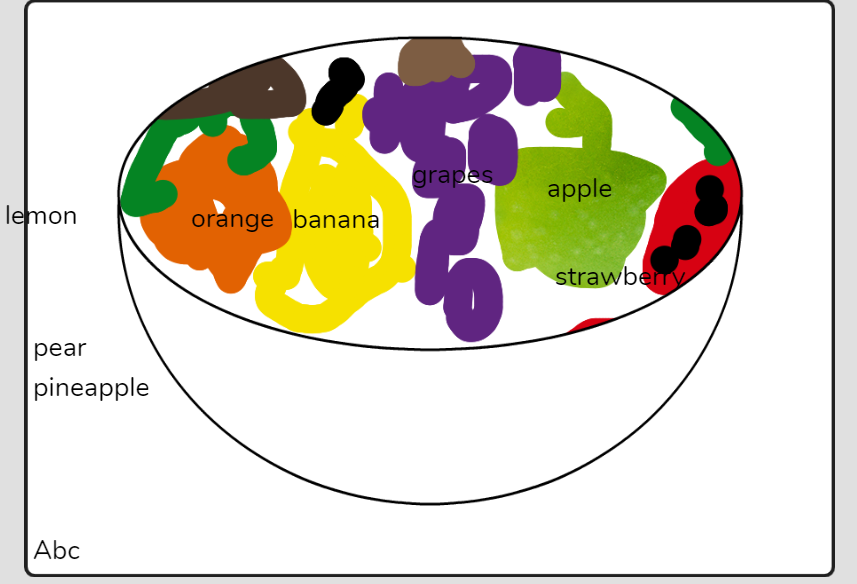 Children have been looking out of their windows and drawing what they can see.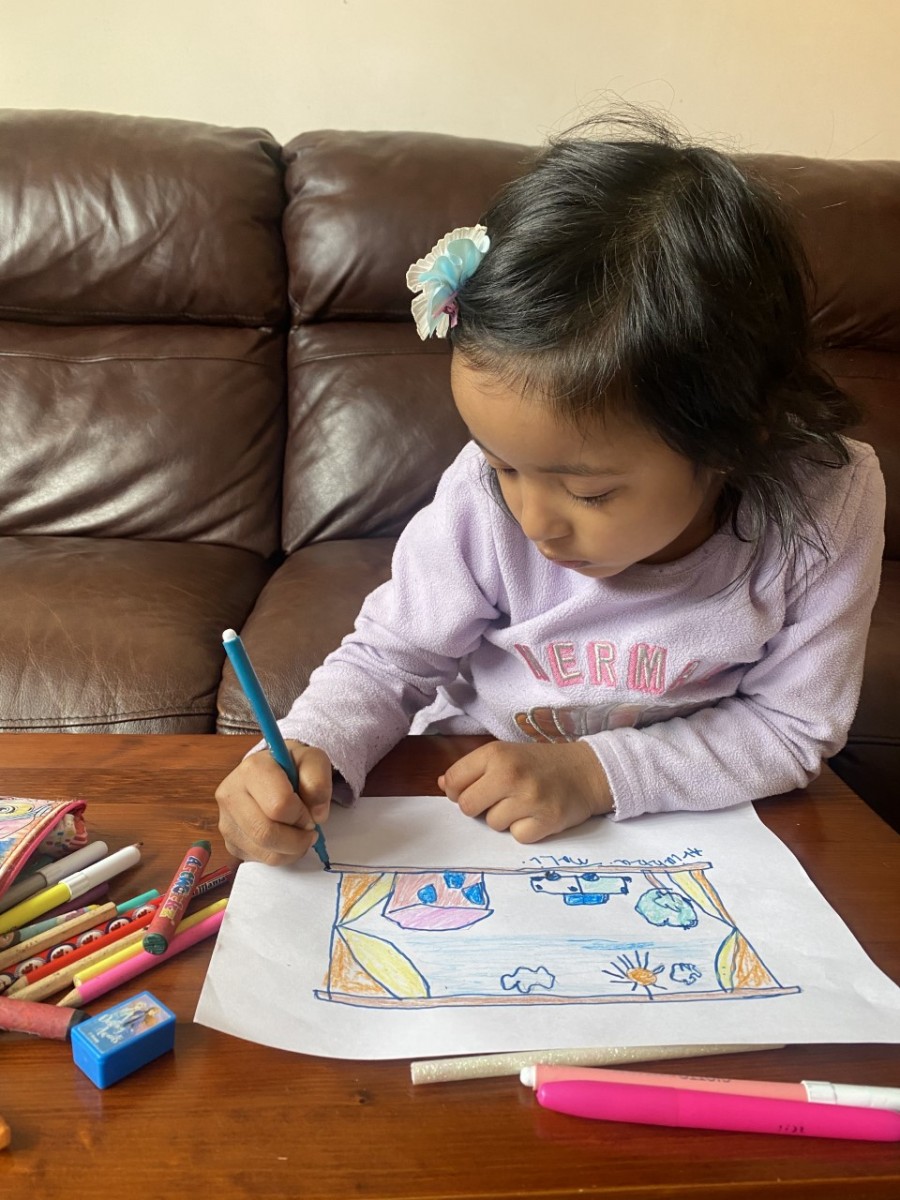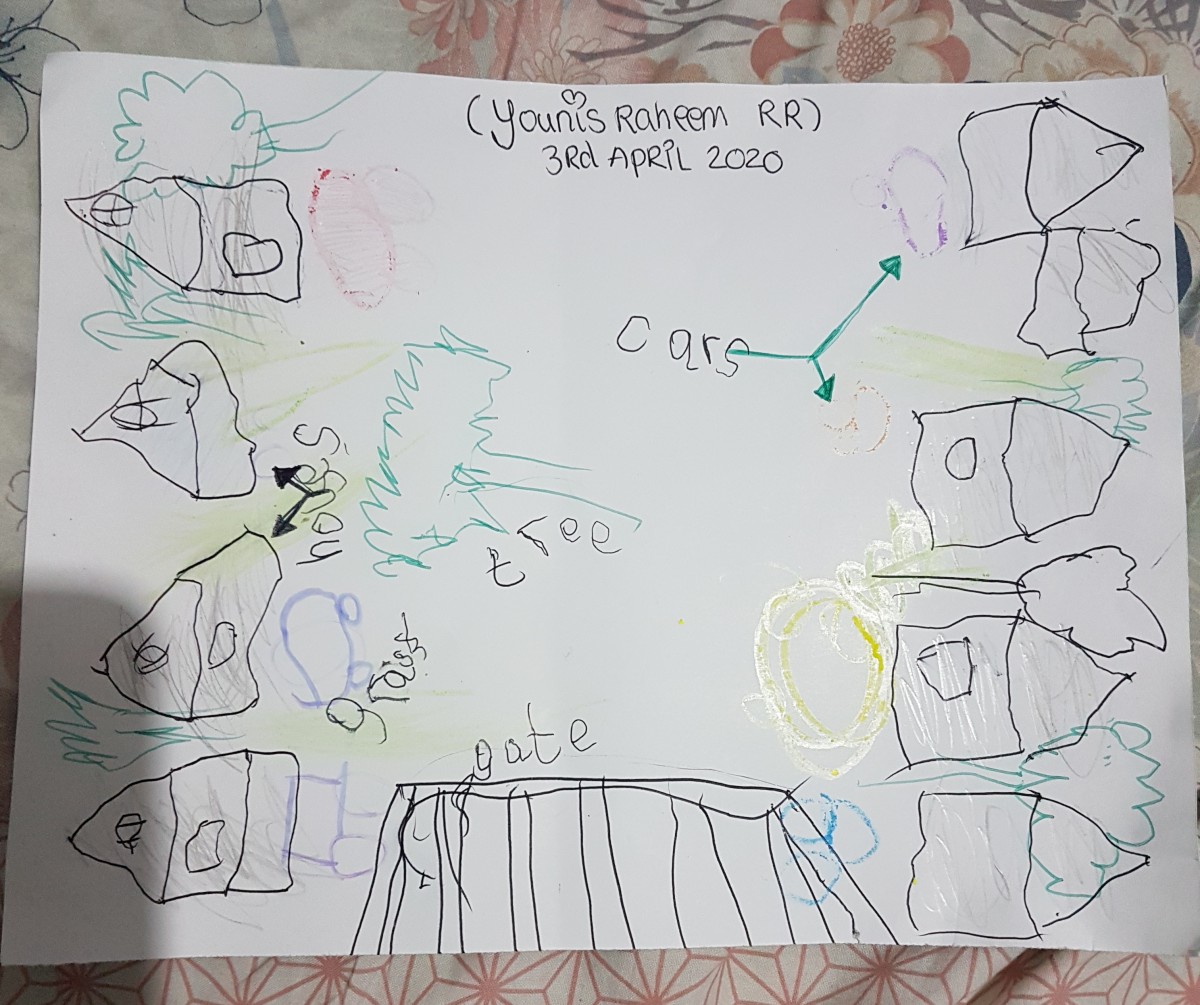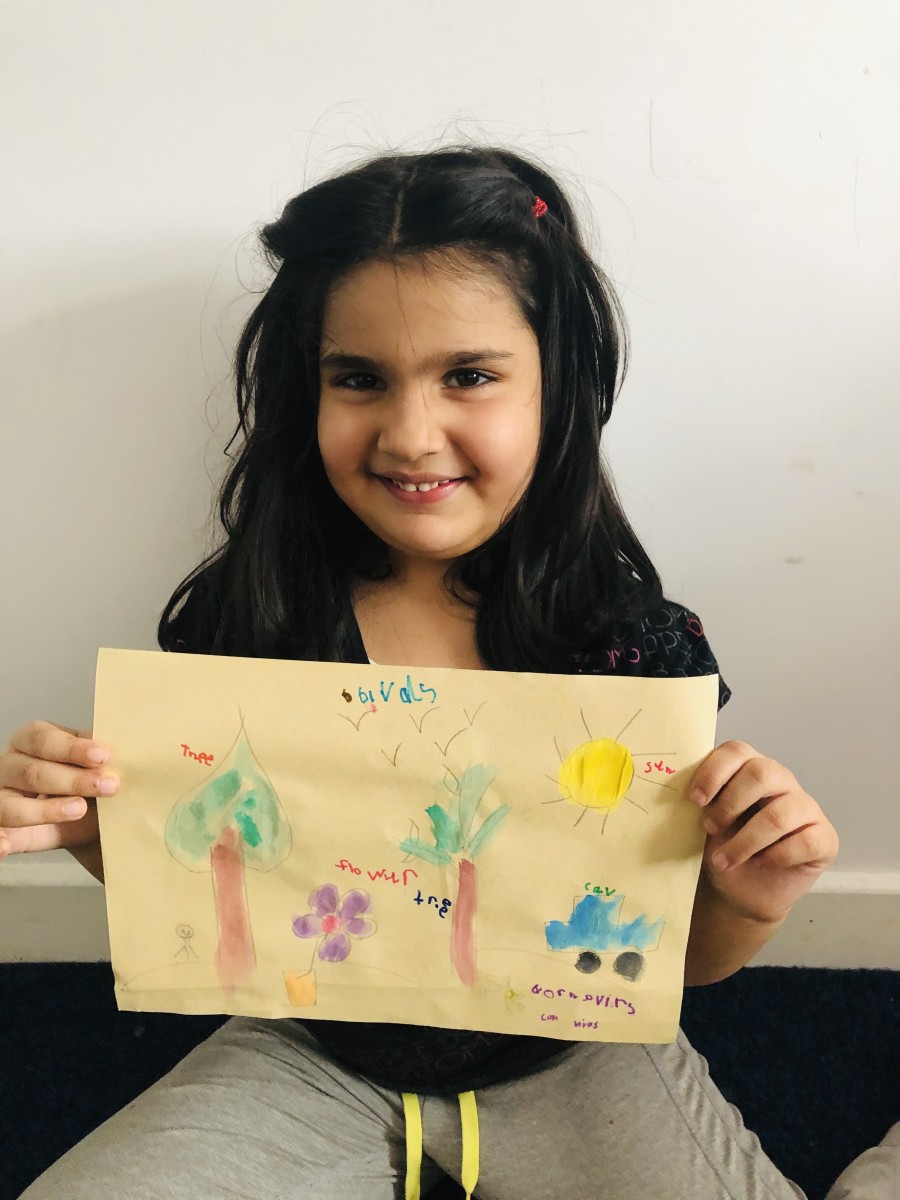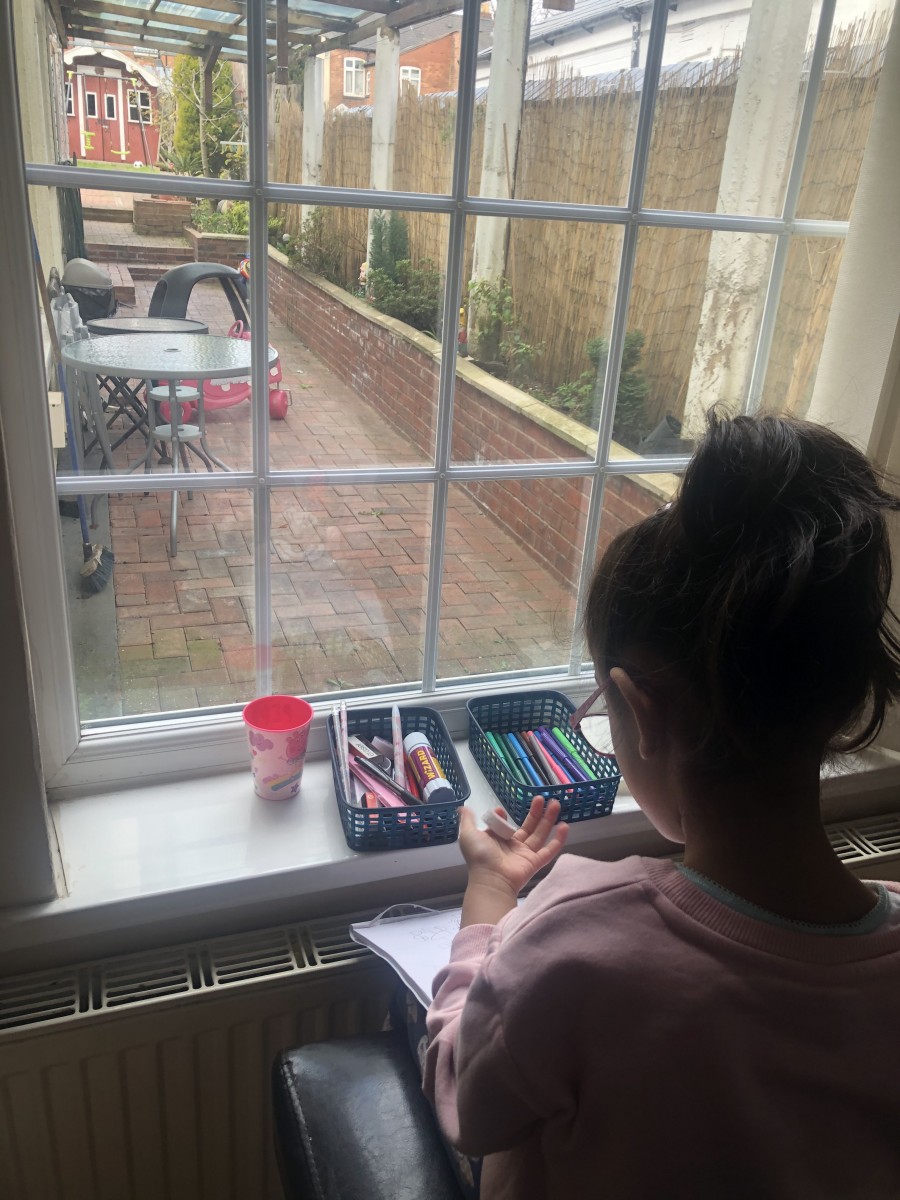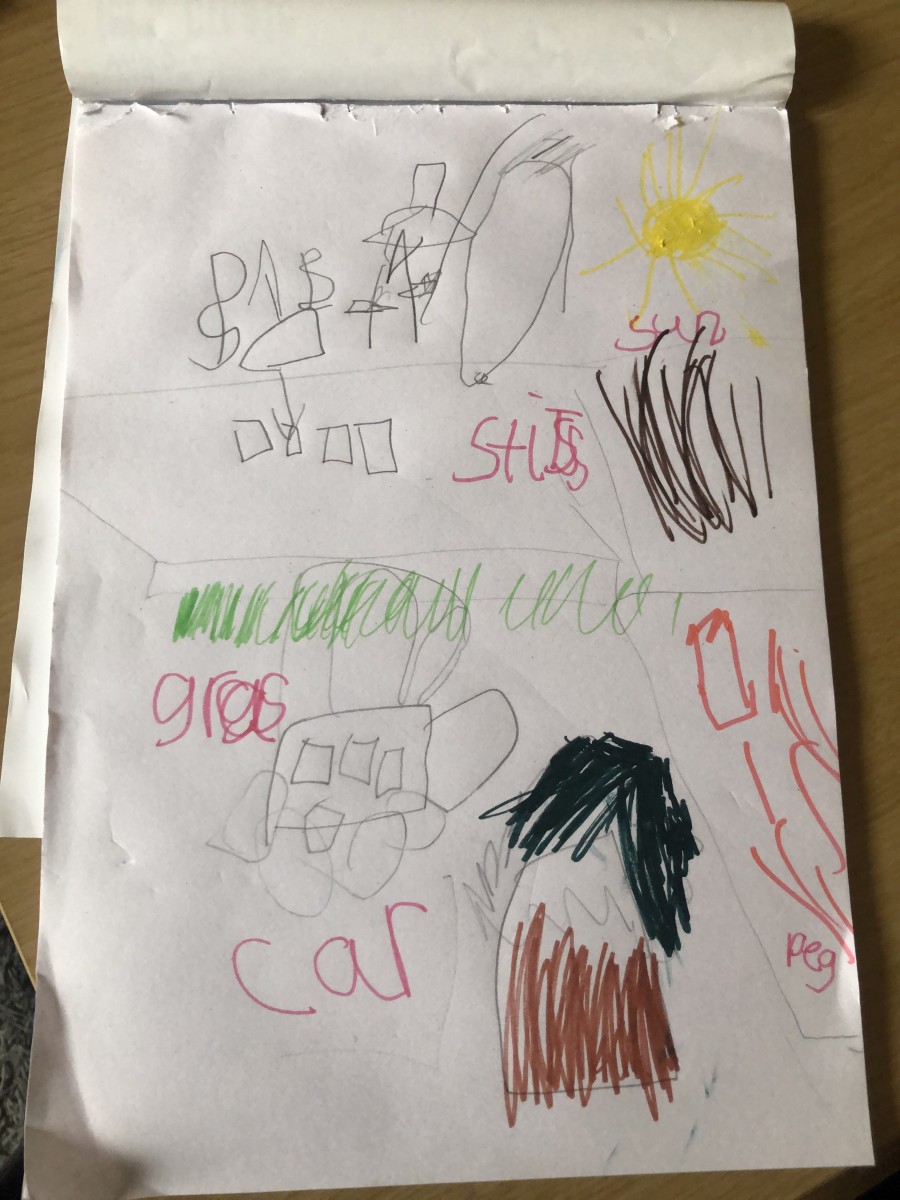 Lots of number line work and trying to figure out which is the missing number.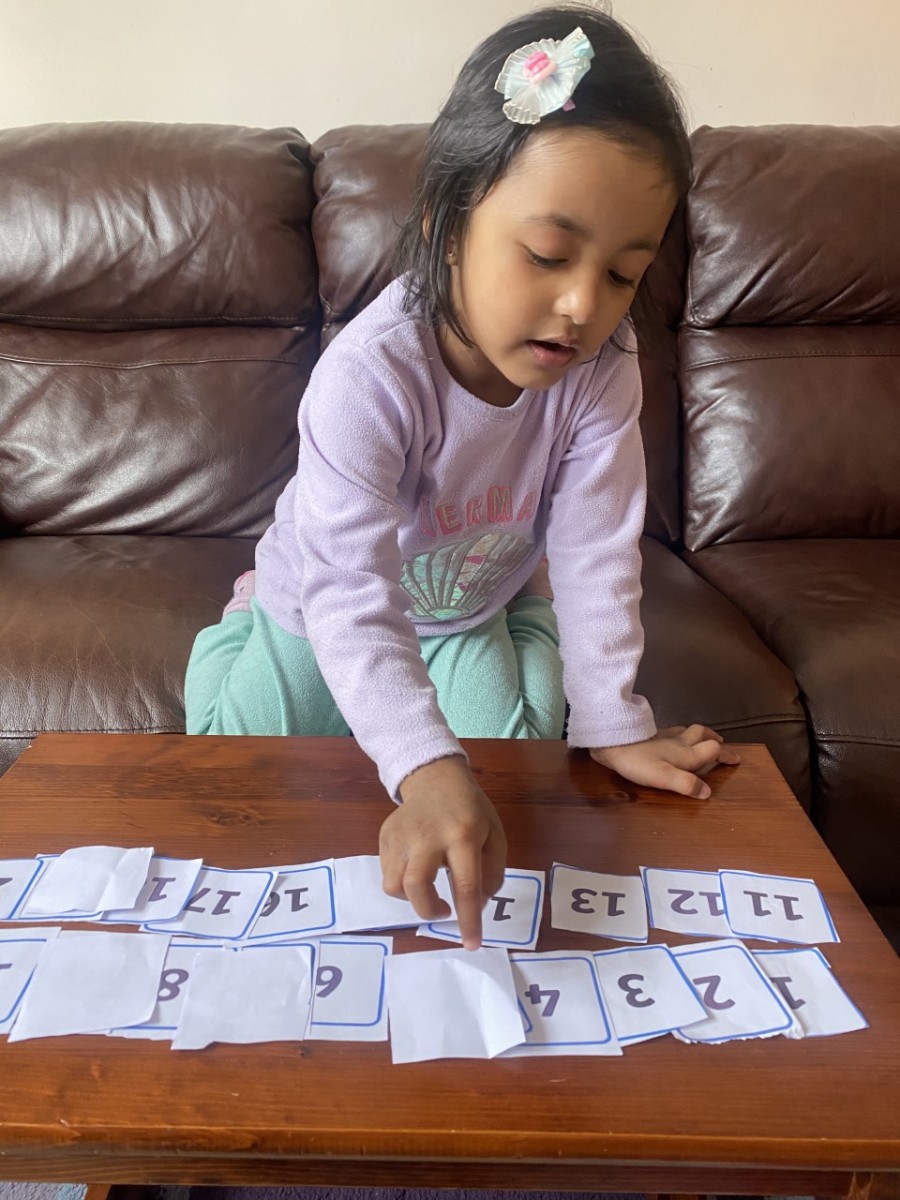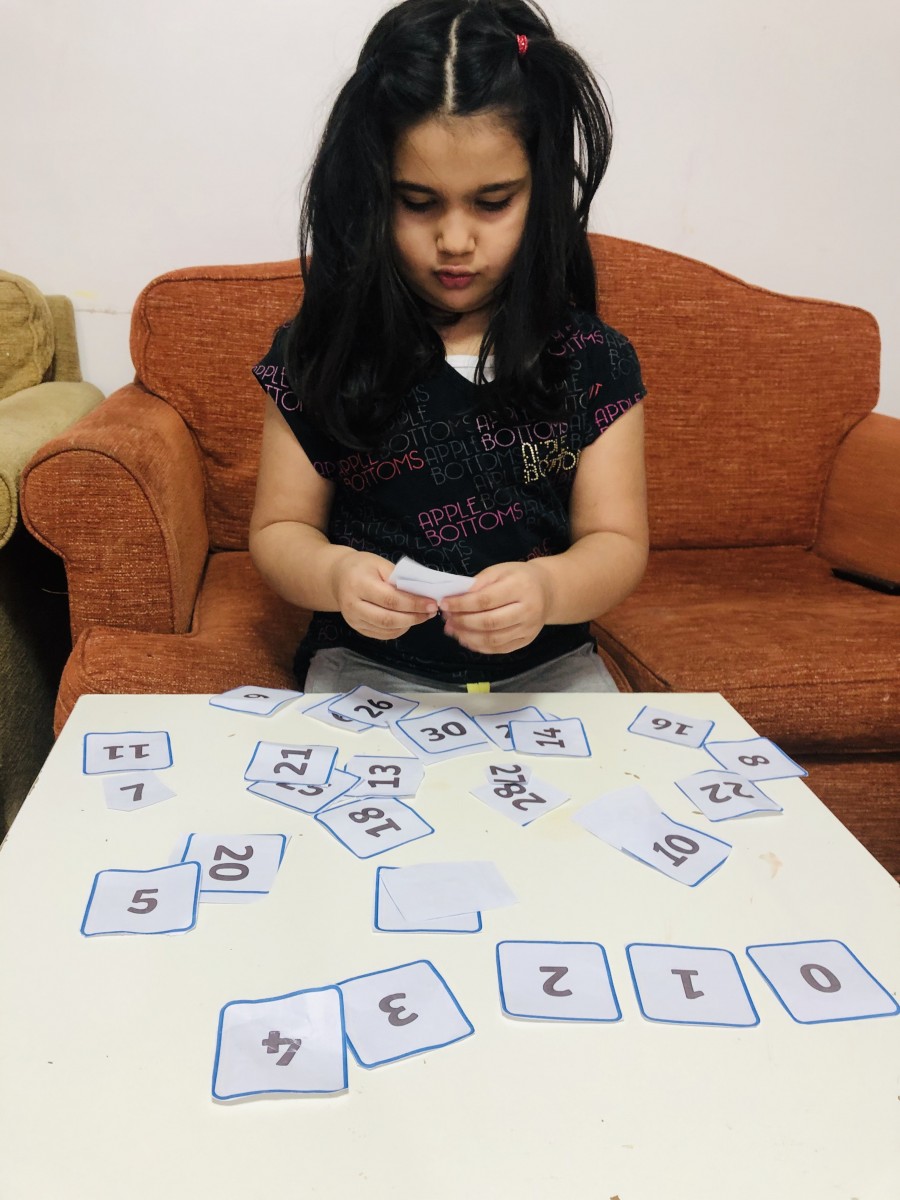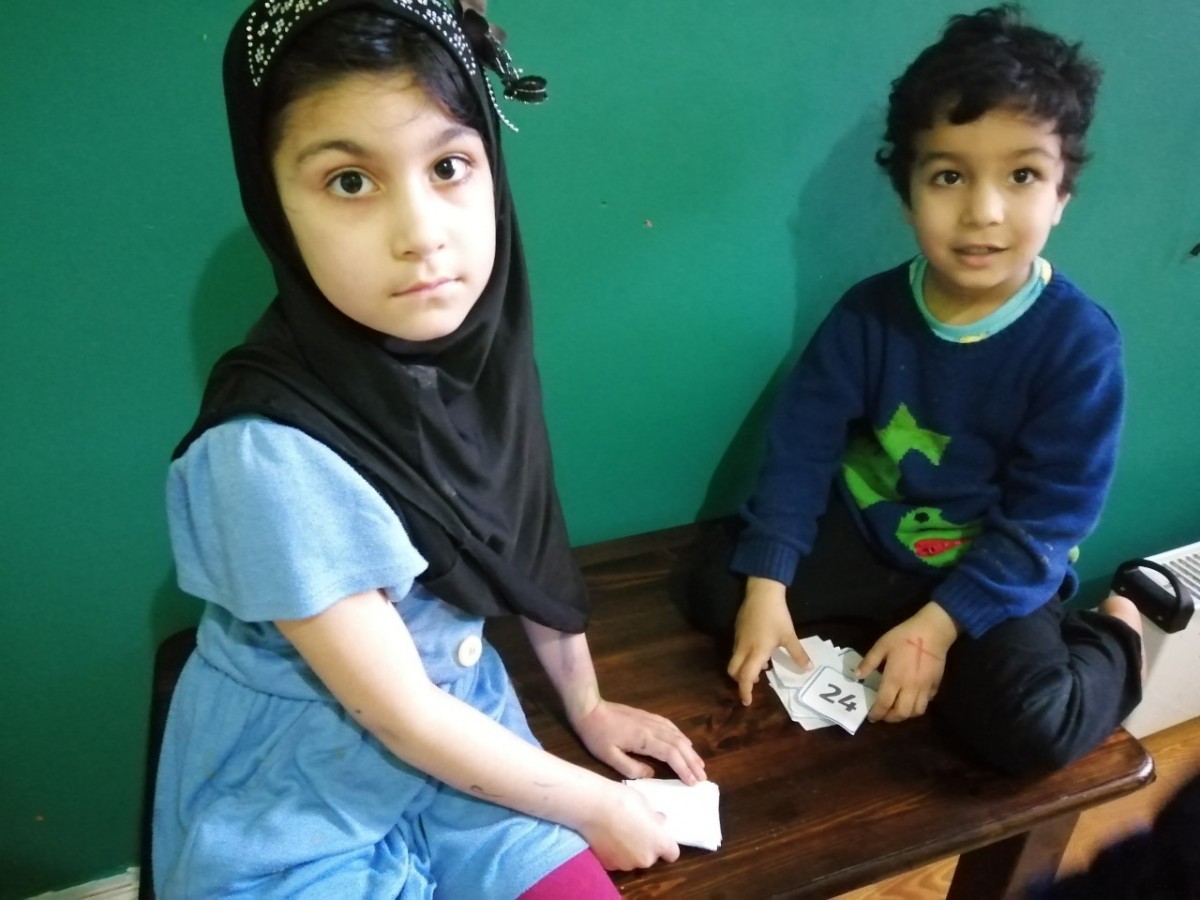 Arianna has been busy drawing and colouring a rainbow in support of the NHS.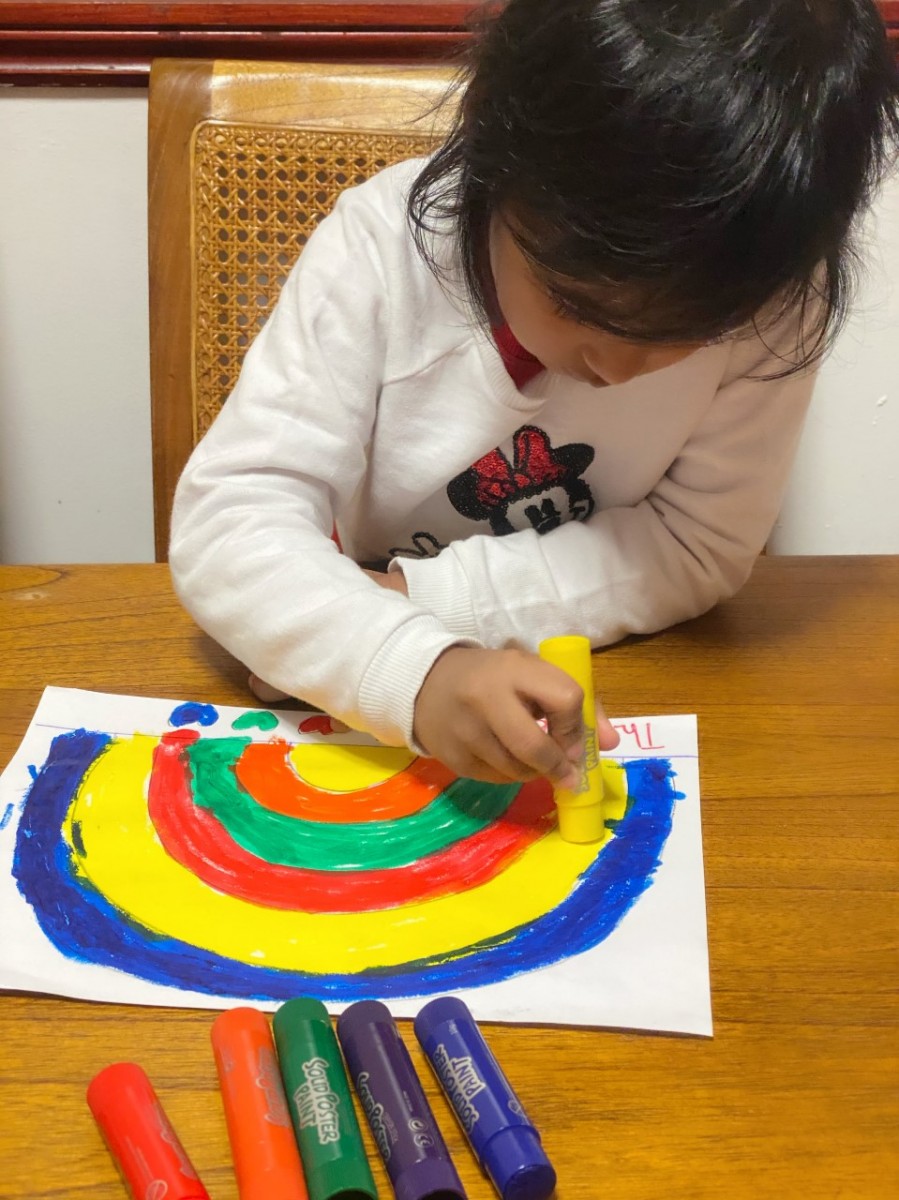 Younis has been keeping fit using Andy's Wild Workout.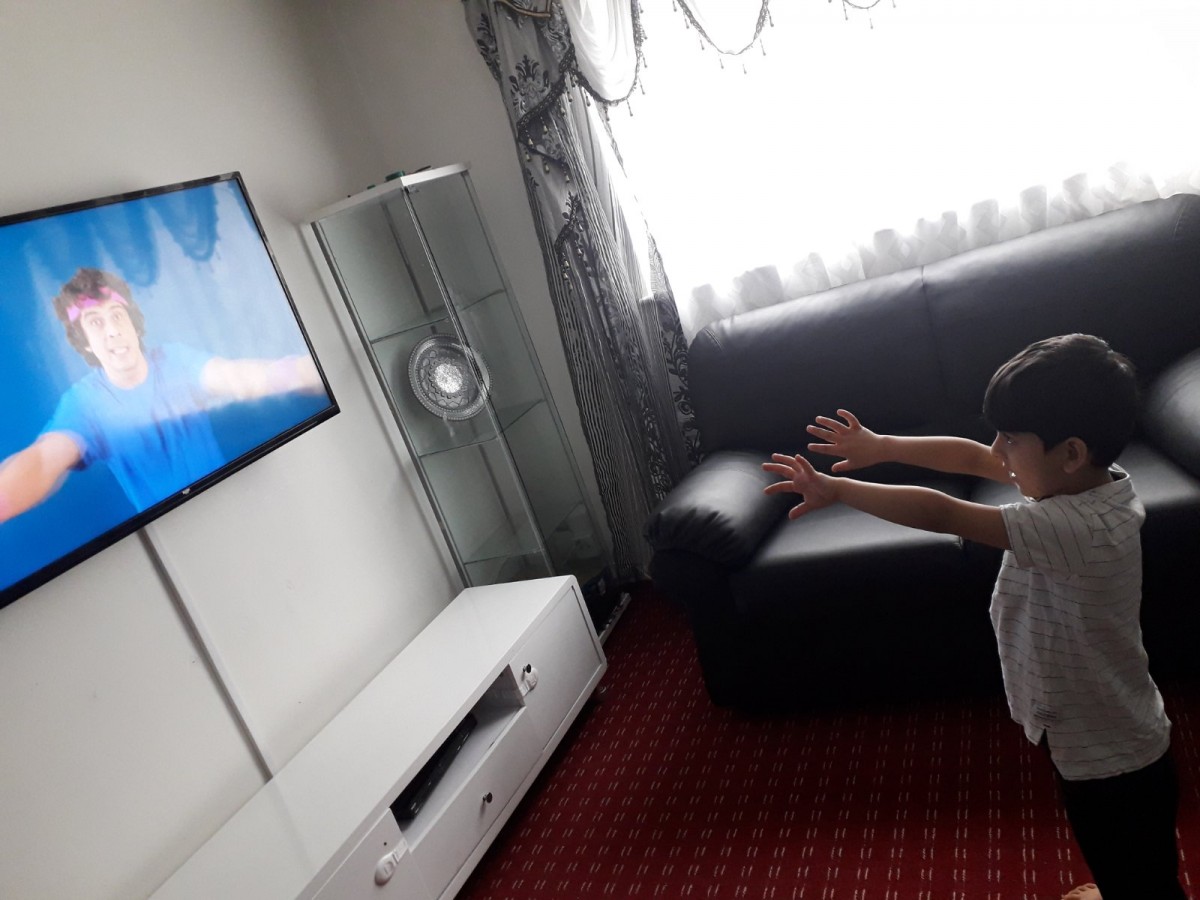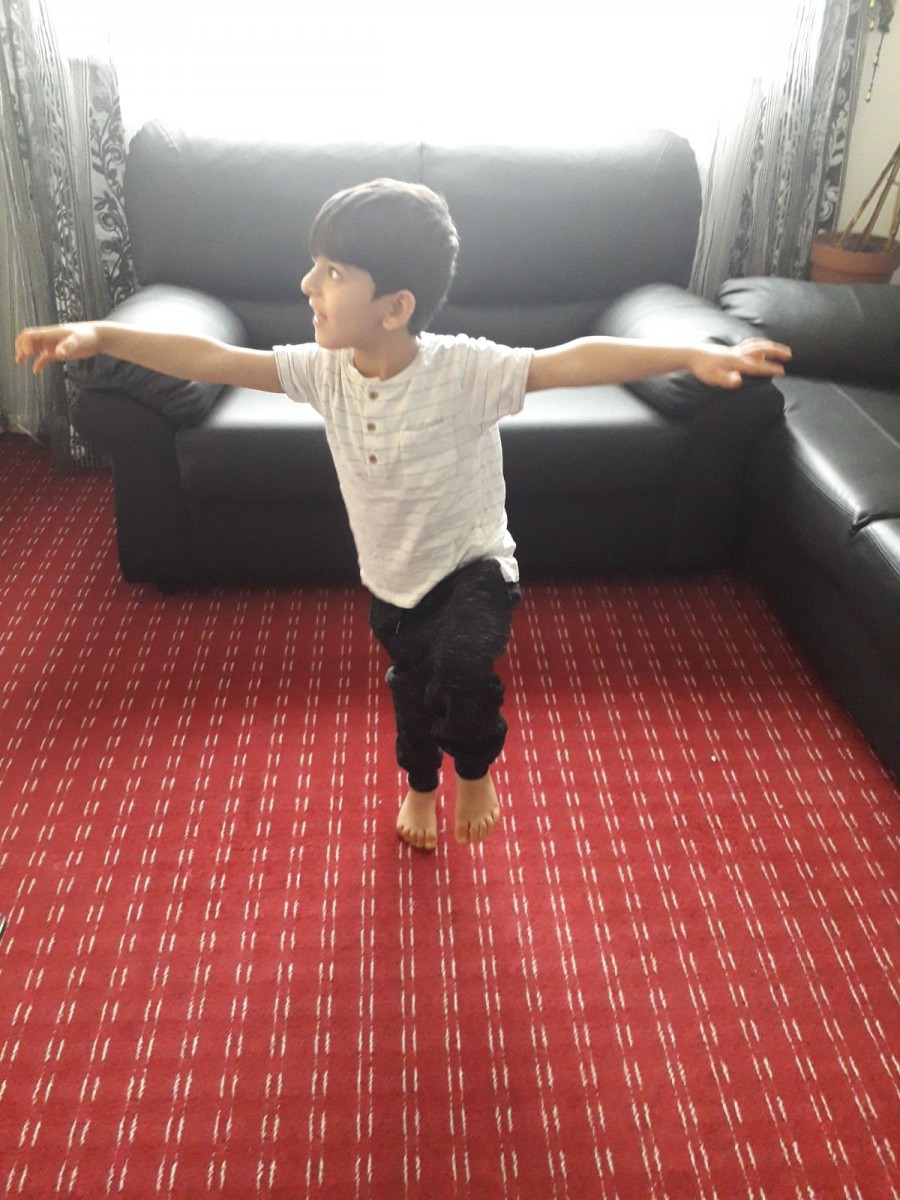 Ekam has been keeping fit with his sister Riya using the workouts from Joe Wicks.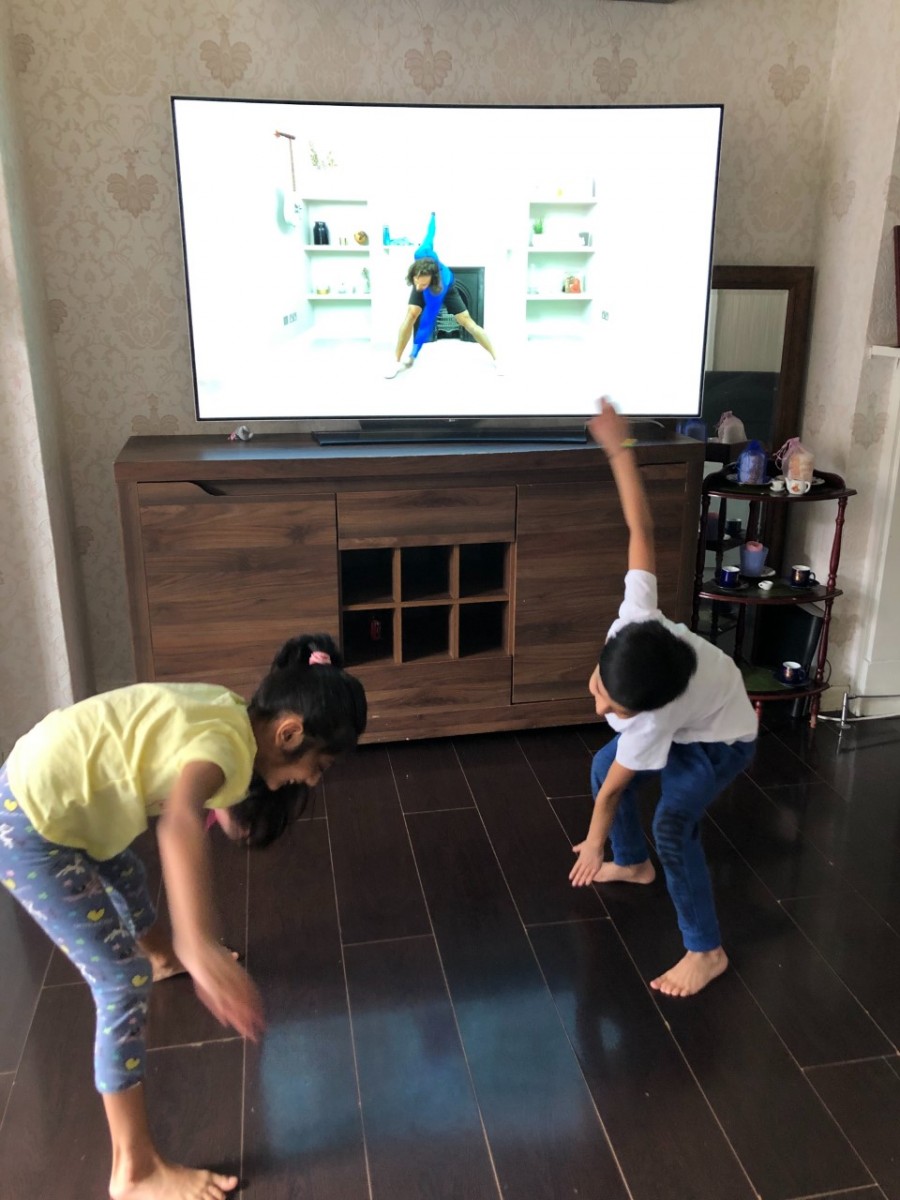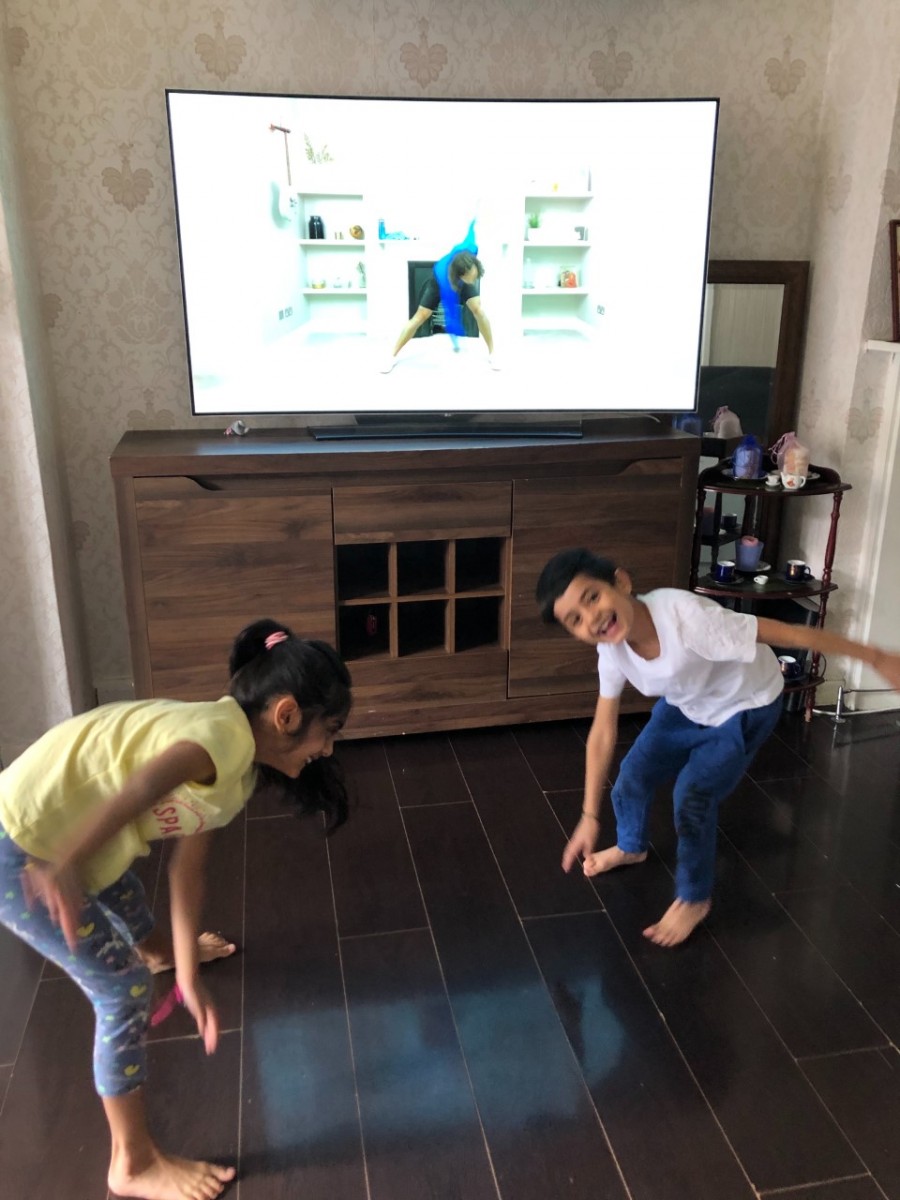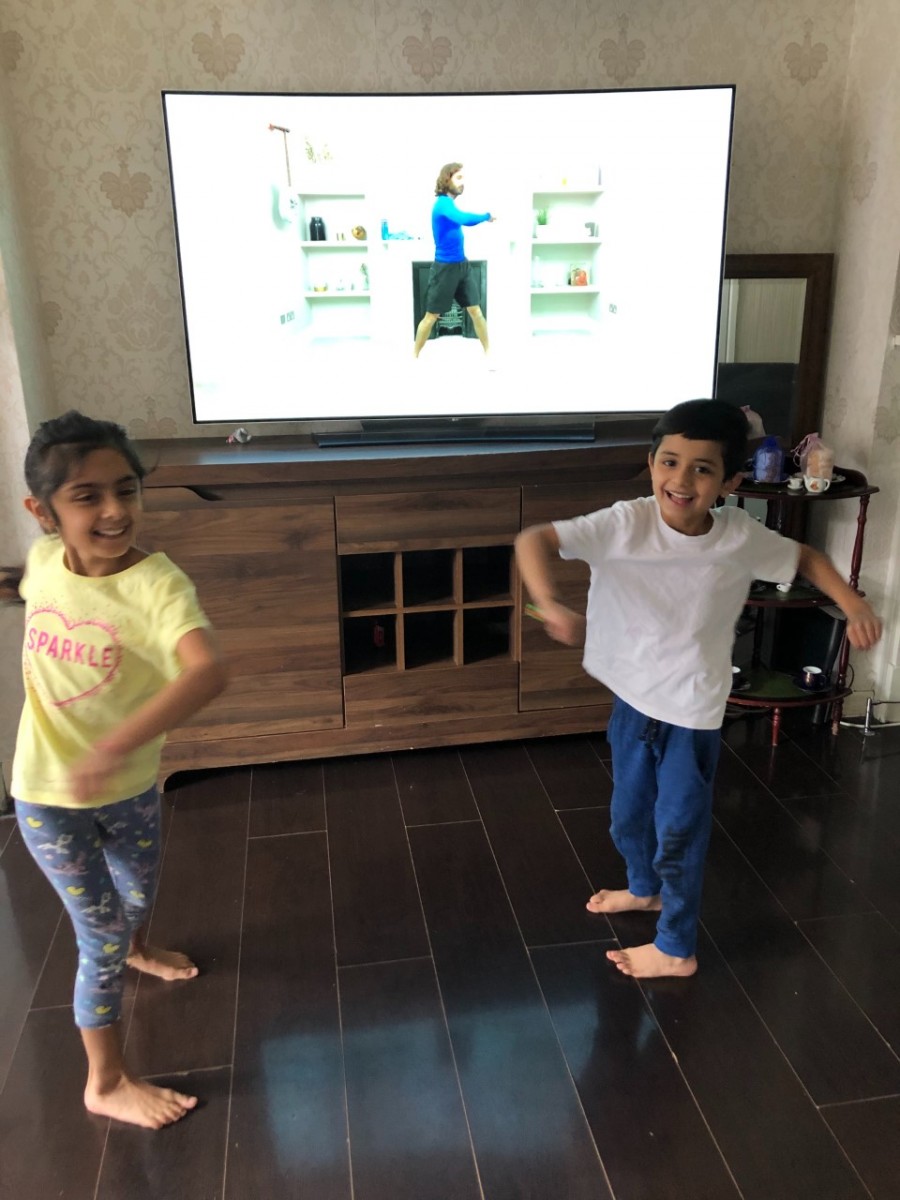 Thursday 2nd April 2020
Well done Elijah, Sherwin, Haramrit, Arianna, Reema, Rocharna, Tayyiba, Tahiyya, Sara and Shahzain! You have all been reading stories on Bug Club today.

Haramrit has played a game on Education City.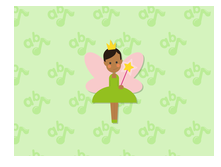 What a beautiful picture Wania!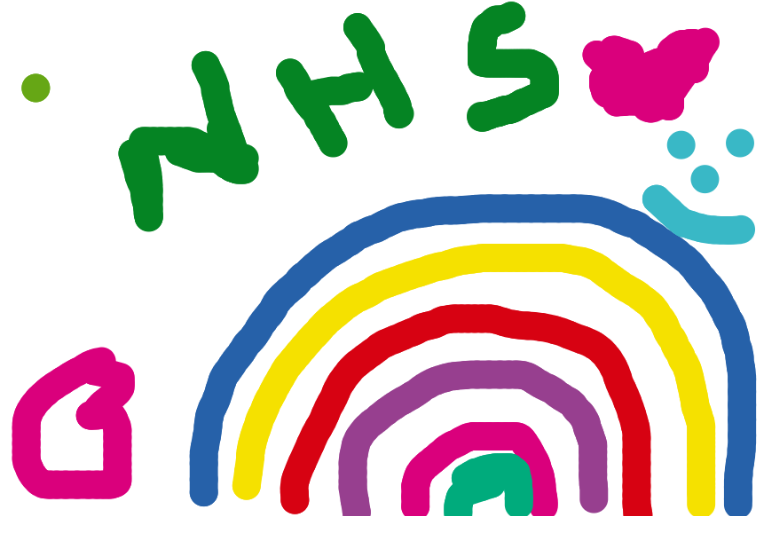 Arianna has been busy at home learning how to tie shoelaces.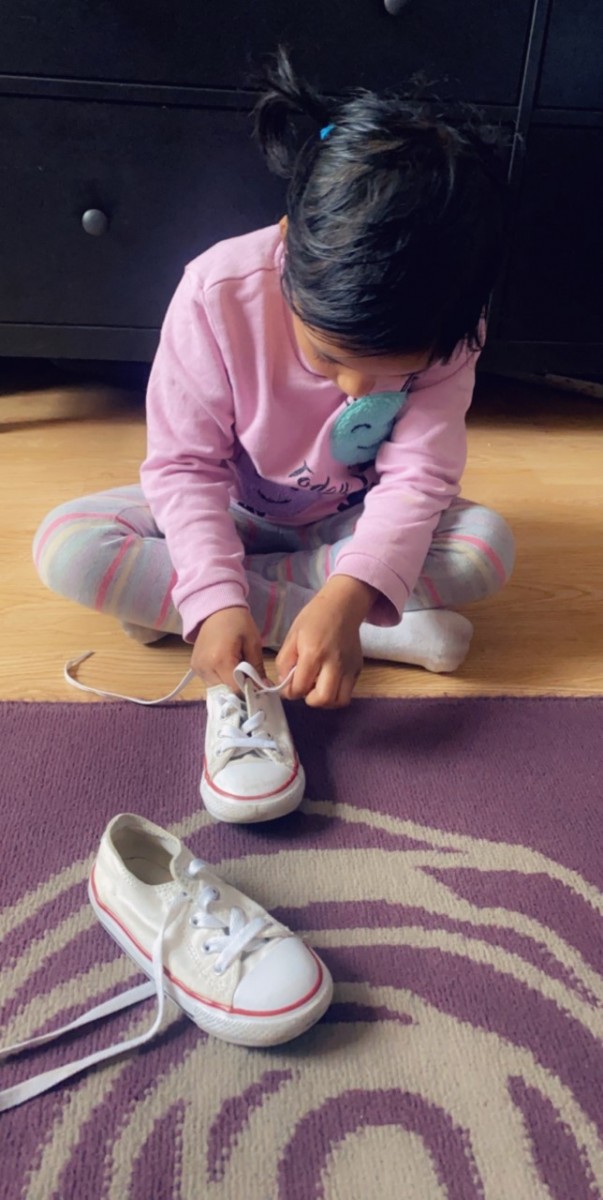 Wania has painted a butterfly and a clown on Purple Mash. Well done Wania! Remember to log back in to see the stars I have given you!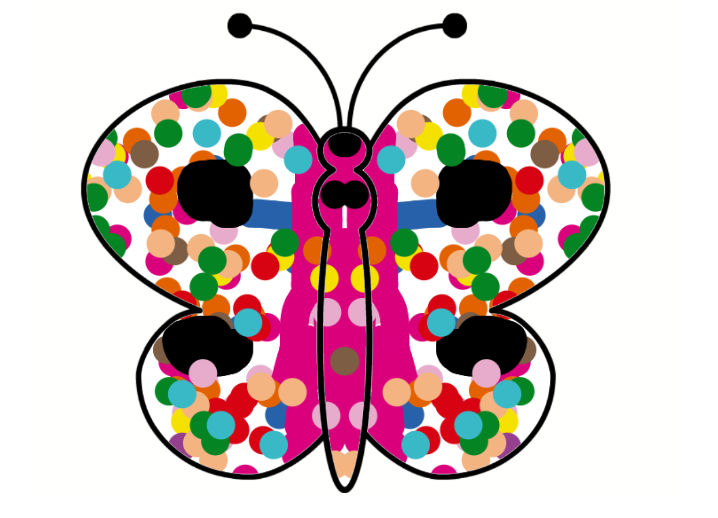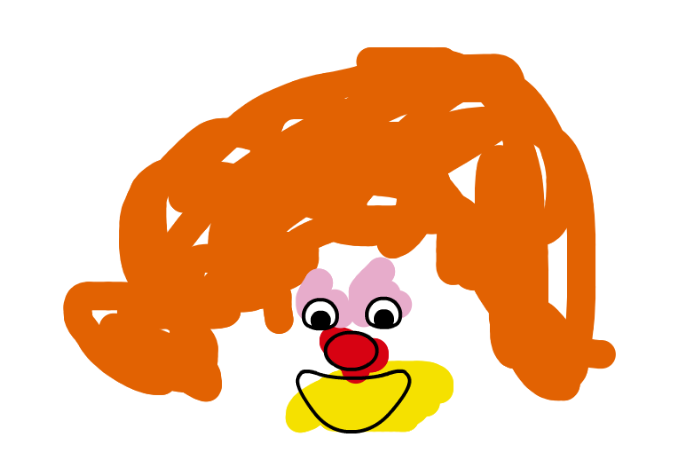 Isaiah, Saif and Shaanzay have been counting cars and recording them on this bar chart. They have used the Purple Mash website. Well done children! Log back in to see the comment I have left for you.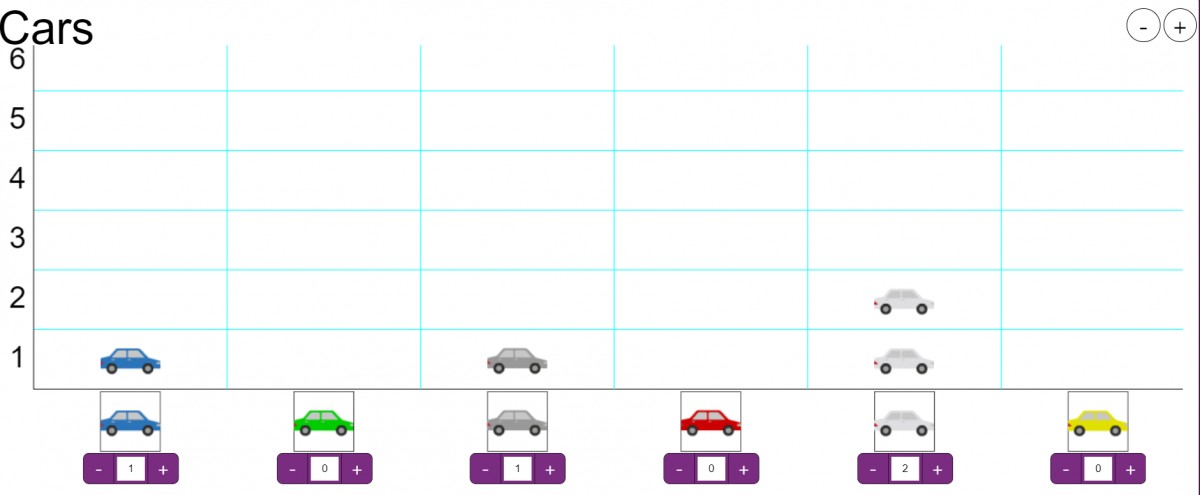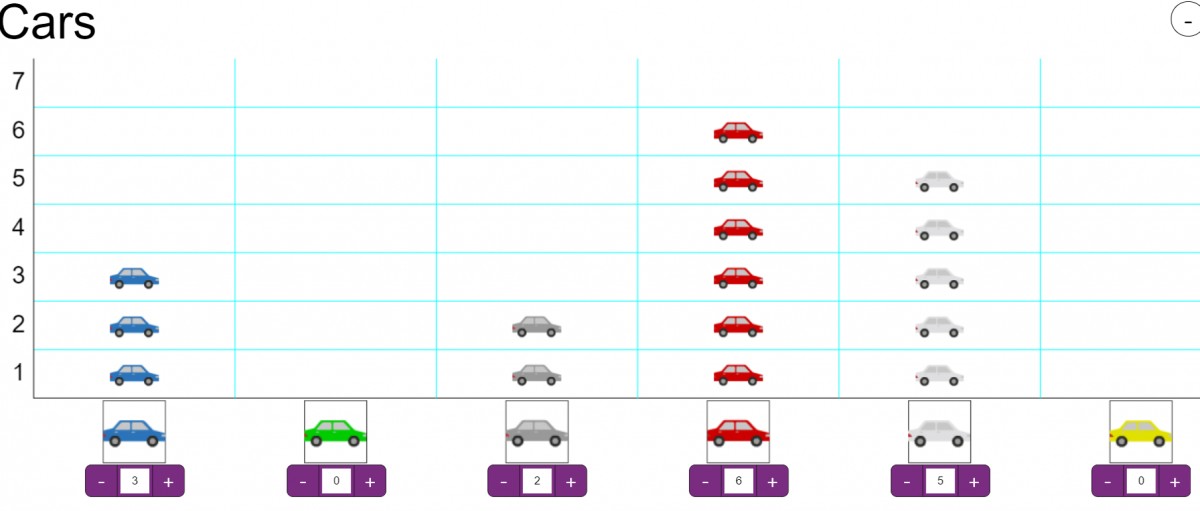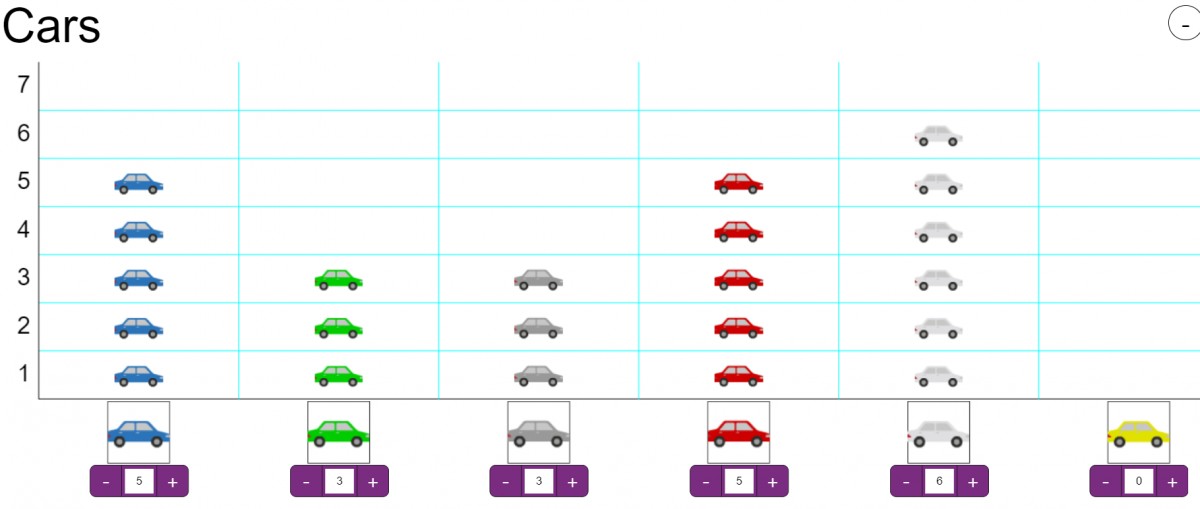 Amaya has also been counting cars. Well done Amaya!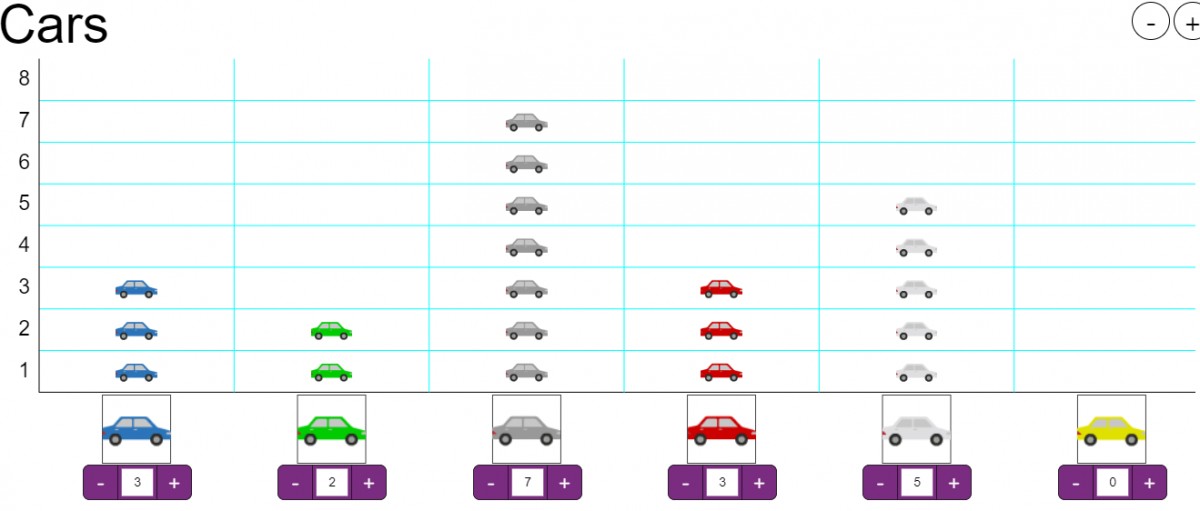 So has Shahzain, what fantastic work!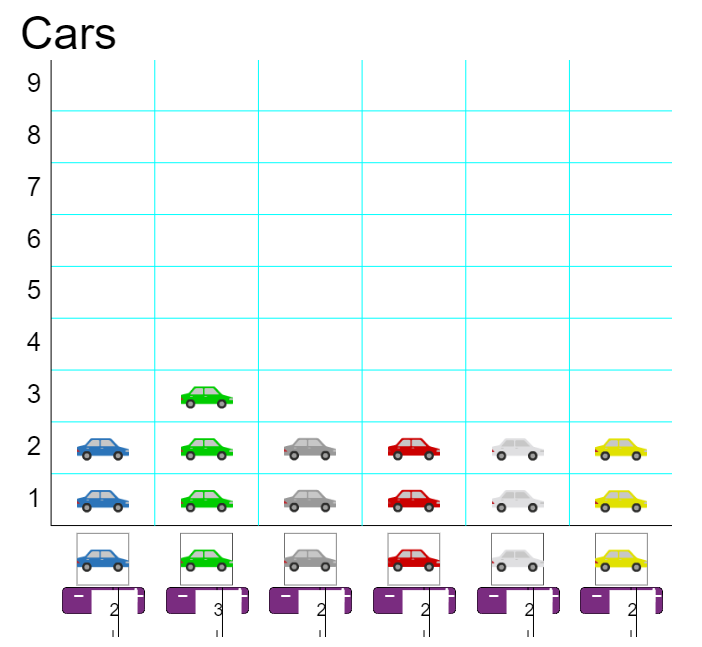 Ekam has coloured in a fantastic picture on Purple Mash. I wonder if you would like to find a picture like that too?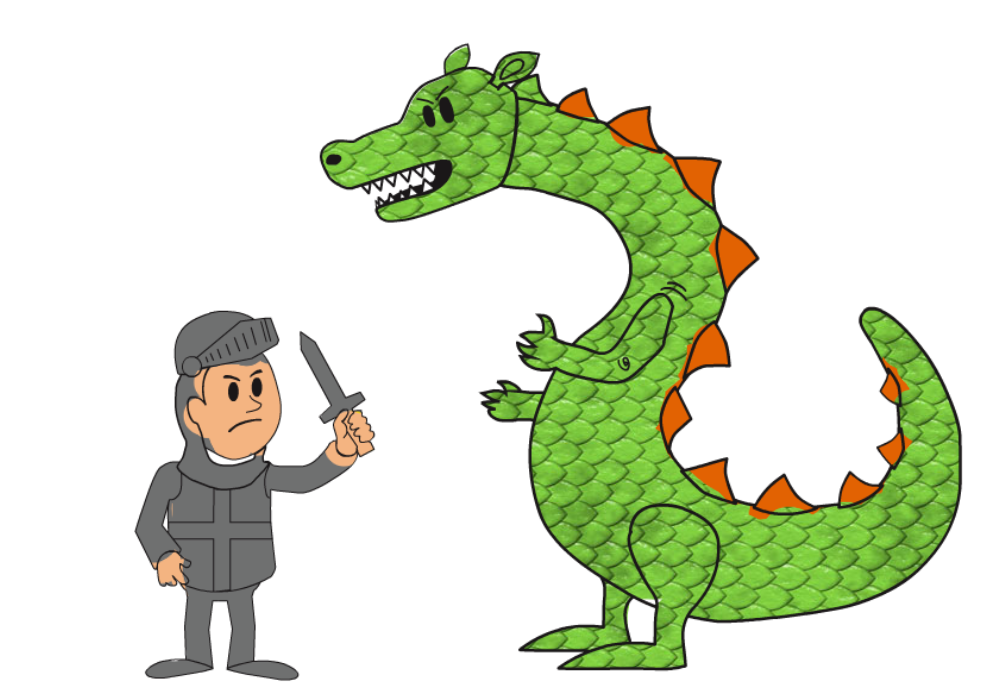 Sahib has also been exploring Purple Mash with his younger brother, he has used the camera feature to create some pictures and do some writing. Miss Begum is amazed!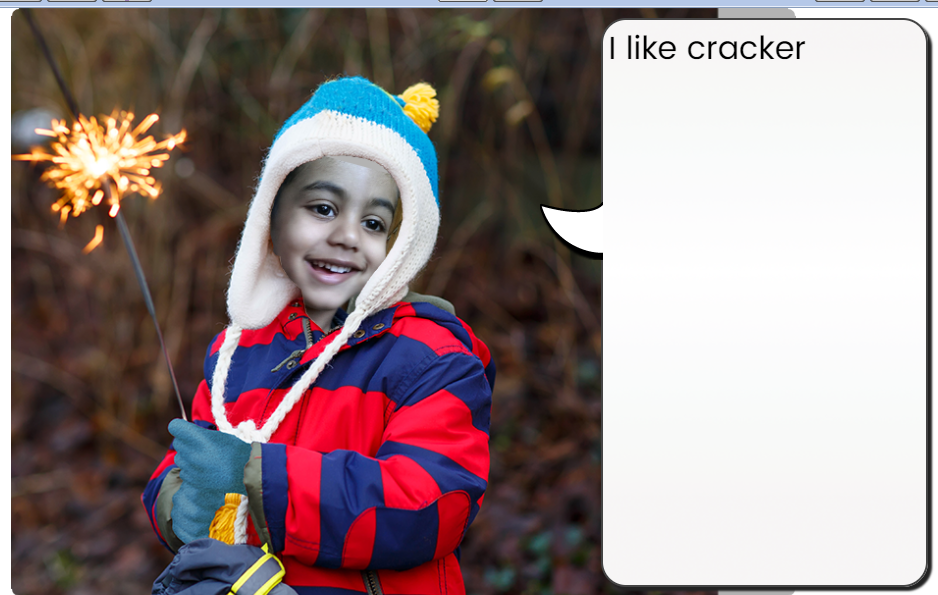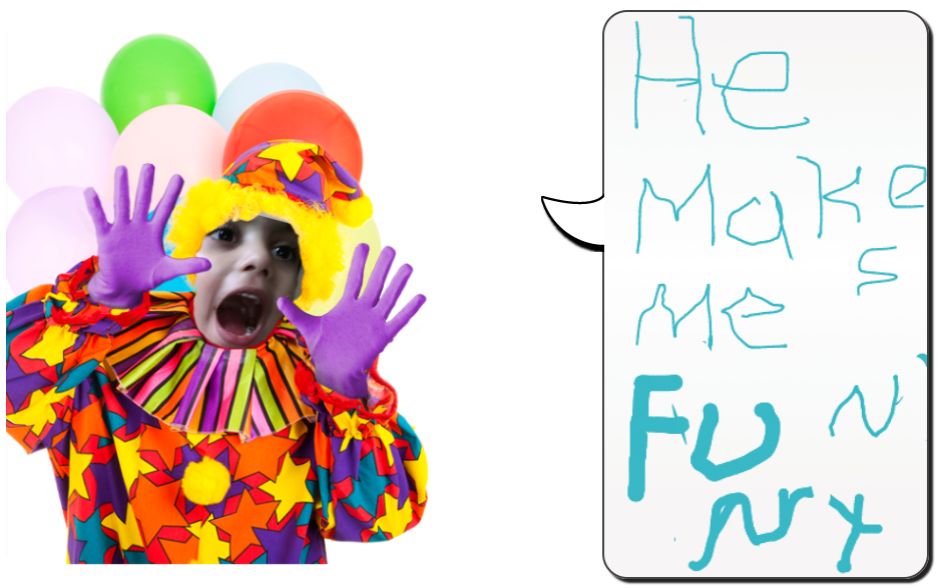 Wednesday 1st April 2020
Miss Thorpe has been busy using resources to create this boat. It has two sails and many windows. I wonder where it will sail to?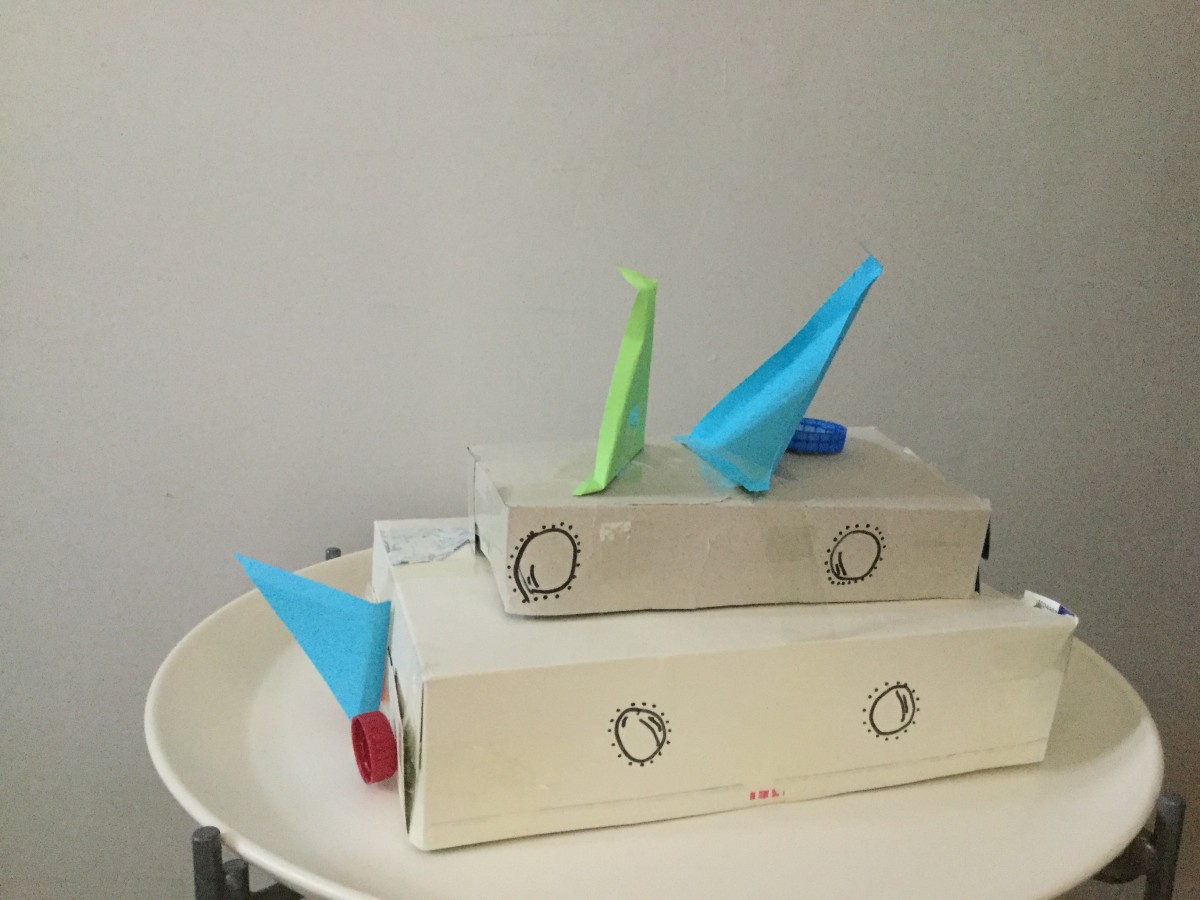 Amaya has made a car.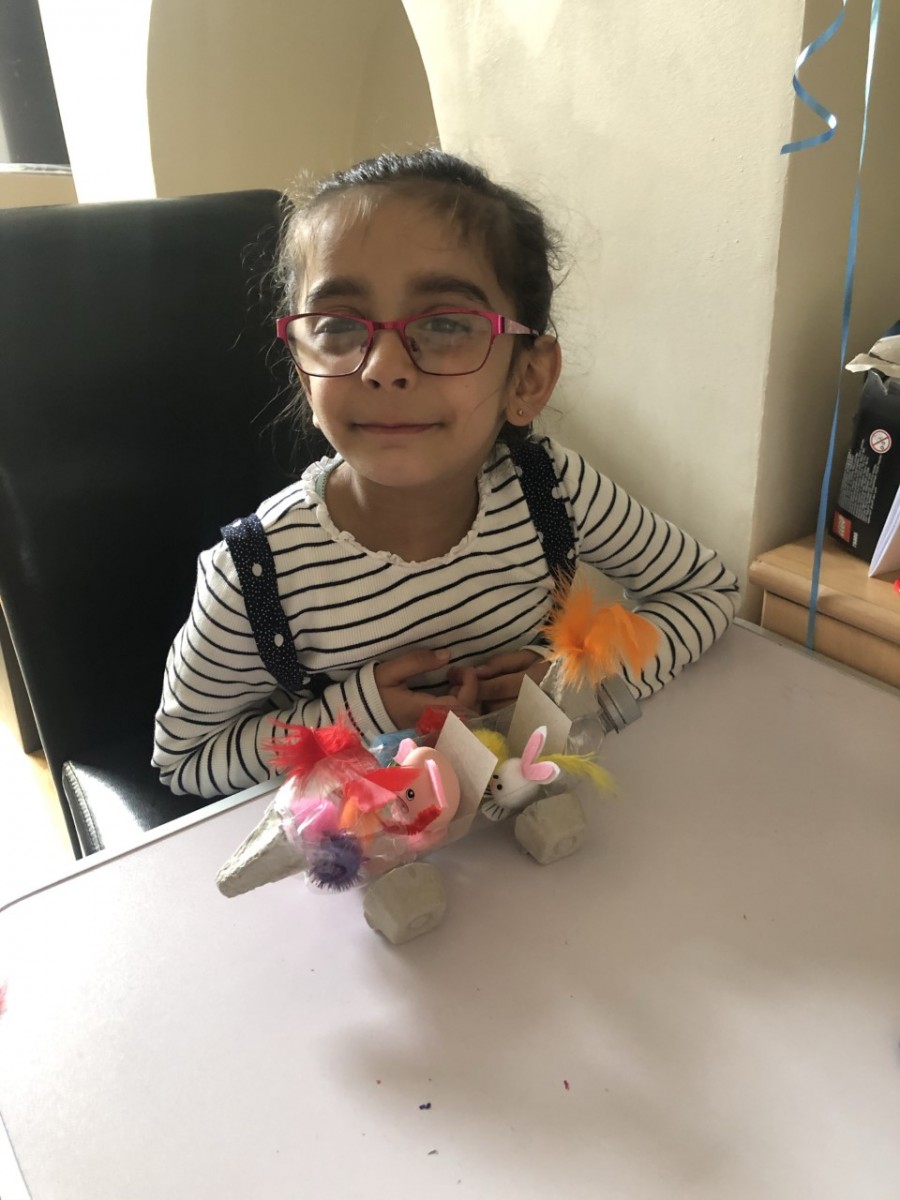 Take a look at an update of Miss Begum's sunflower.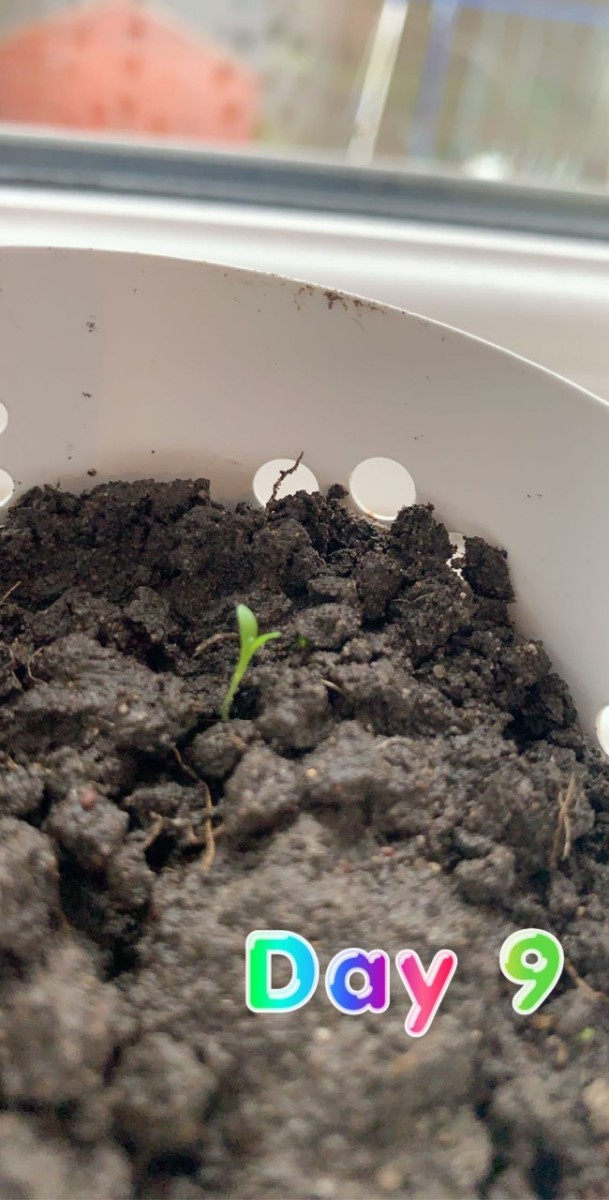 How is your sunflower doing? Remember you can email a photograph so your teachers can see!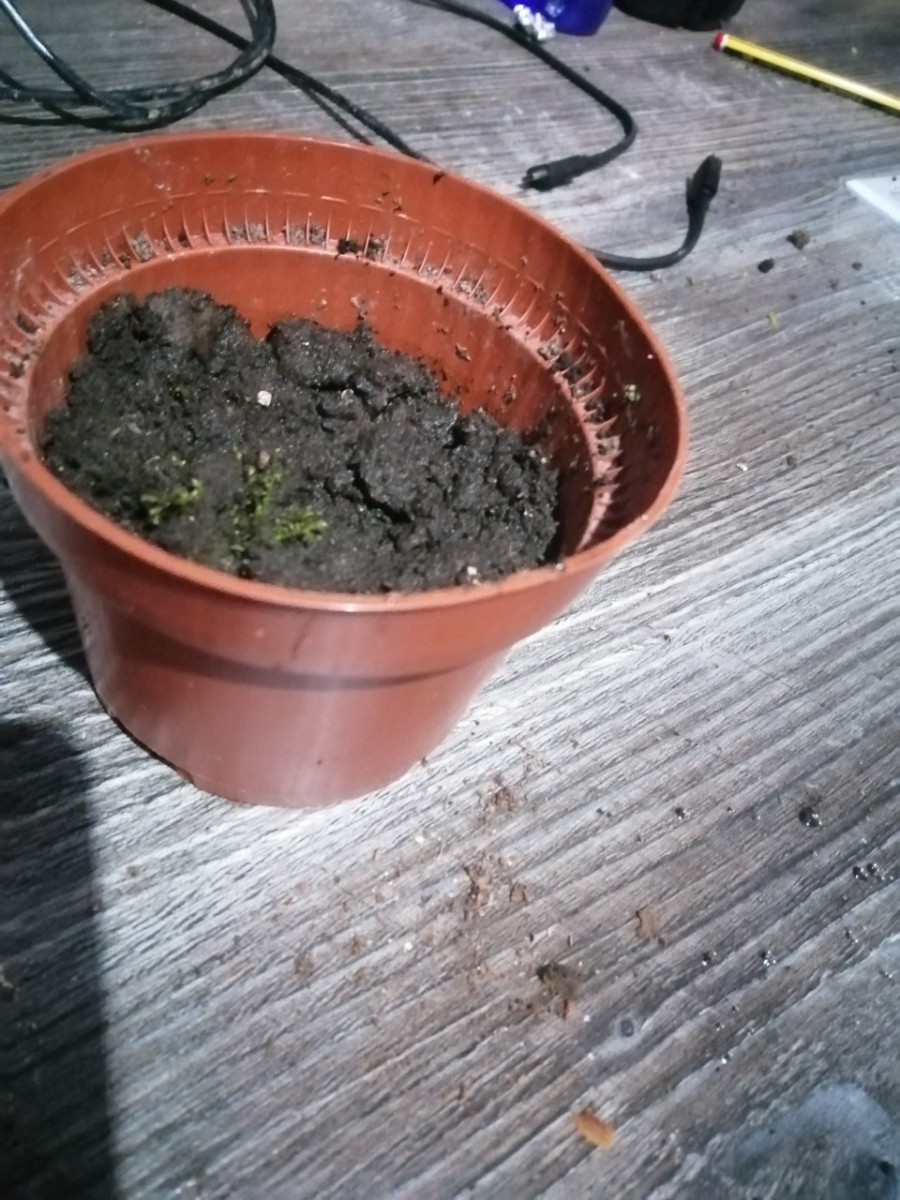 Have you logged on to Purple Mash? A member of Reception Green has created a Christmas tree picture. Have a look at the amazing colours she has used.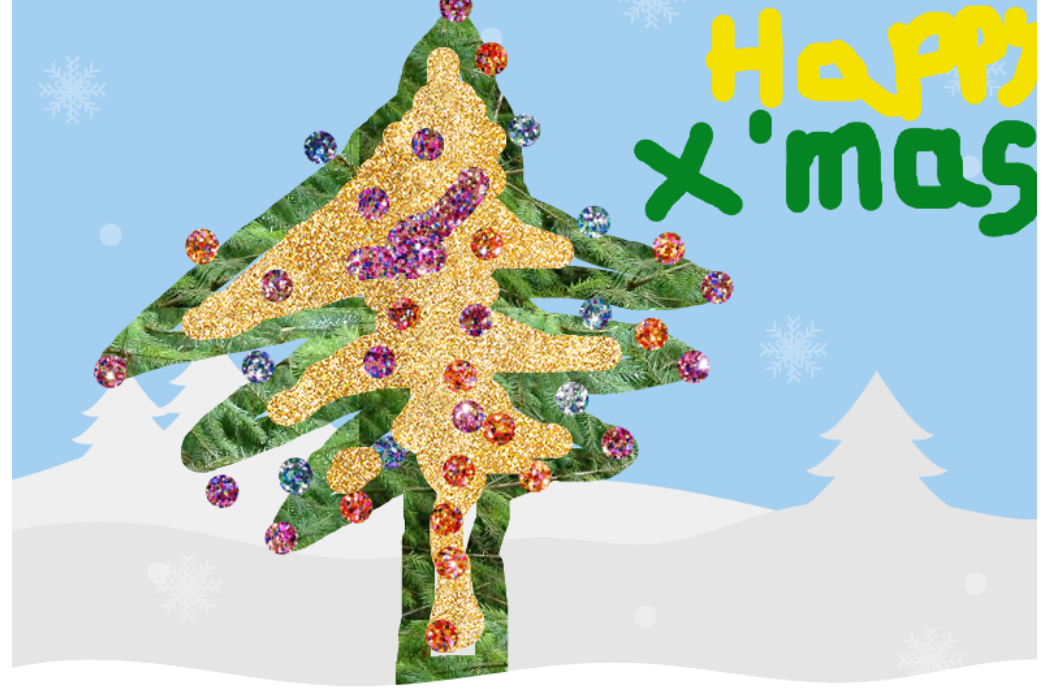 A member of Reception Red has painted this beautiful Easter egg on Purple Mash.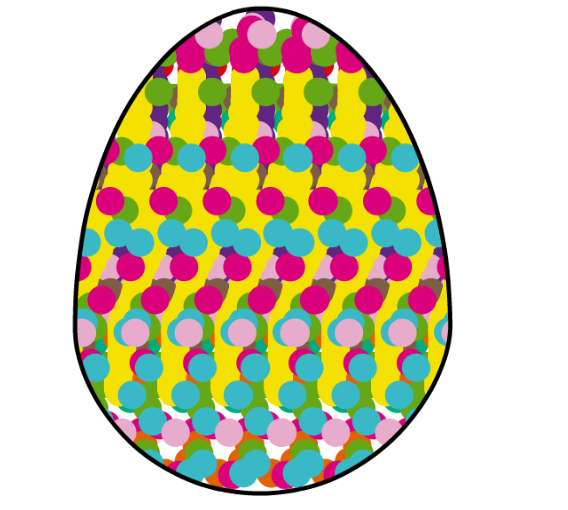 Sahib has painted some beautiful flowers on Purple Mash.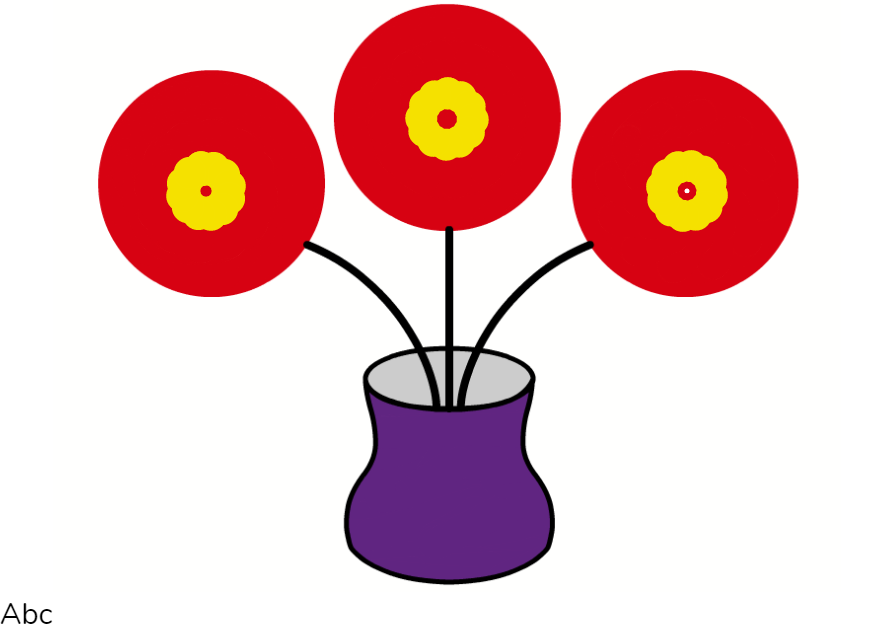 Hakeem has done some fantastic learning about the lifecycle of a plant.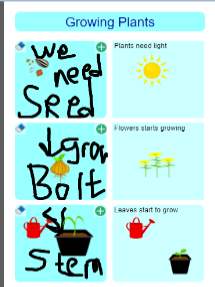 This member of Reception Red has painted some flowers on Purple Mash. Has your sunflower started to grow yet?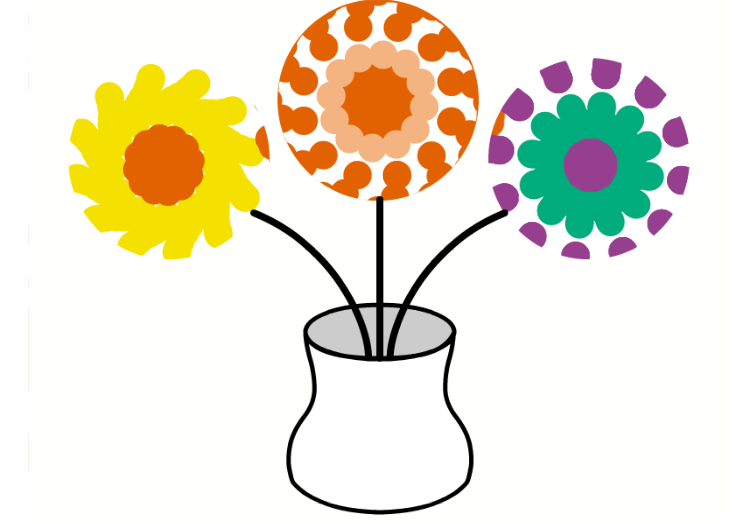 Tuesday 31st March
Lots of PE sessions have been going on at home!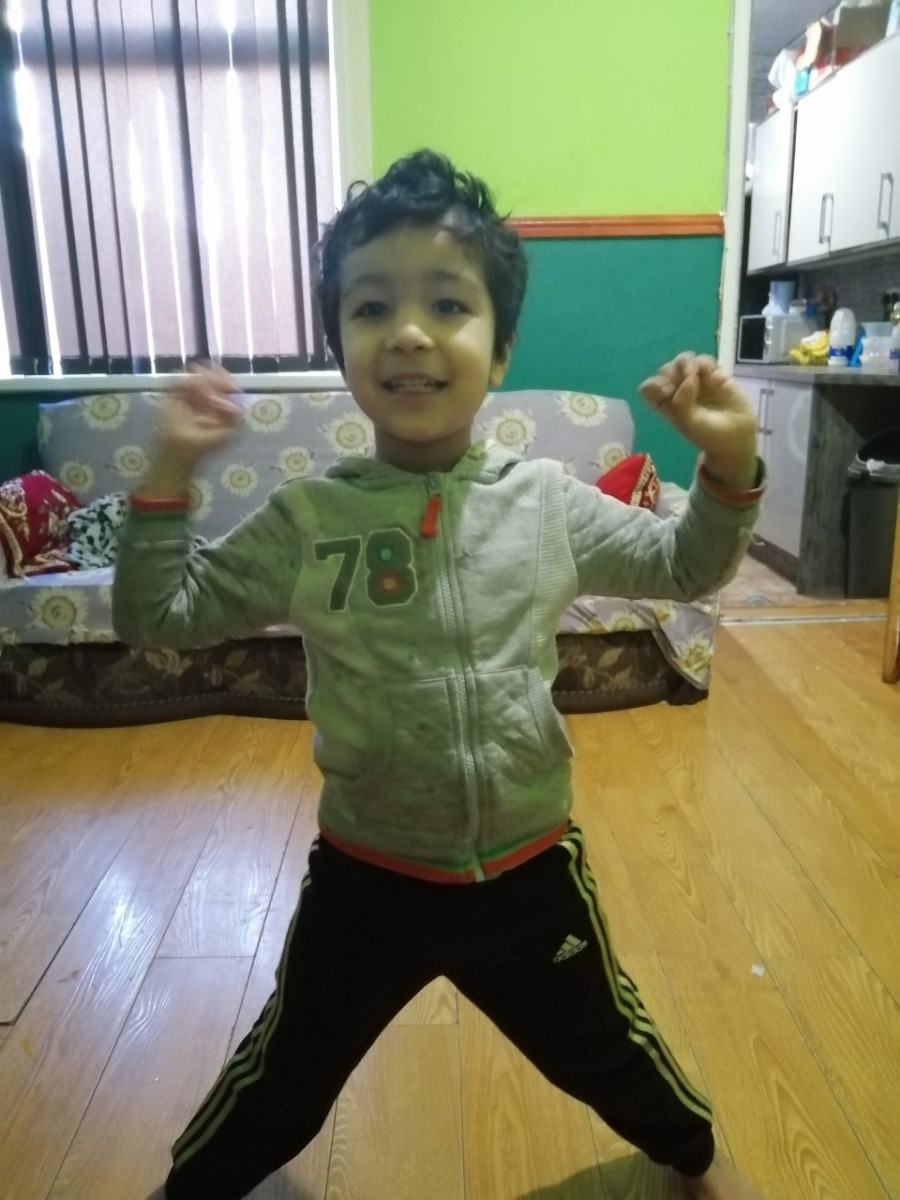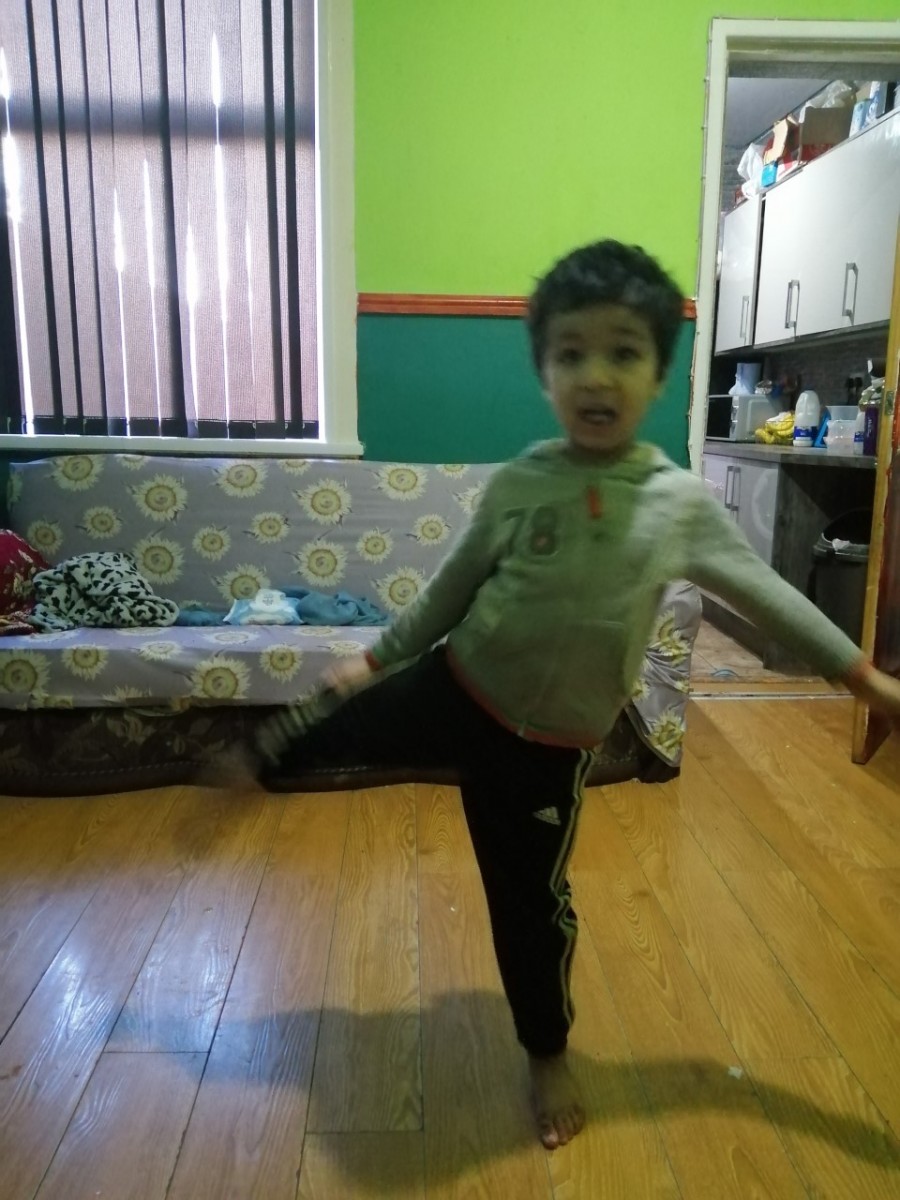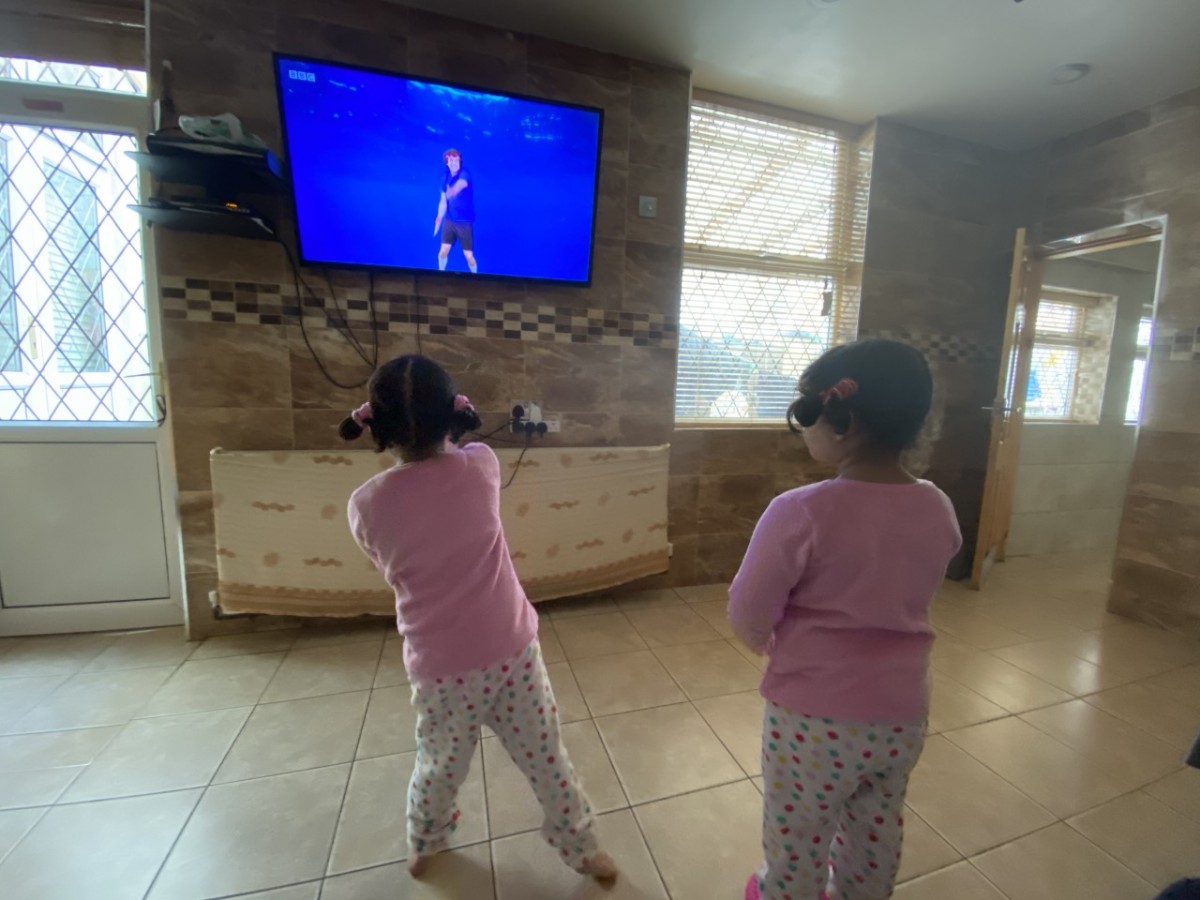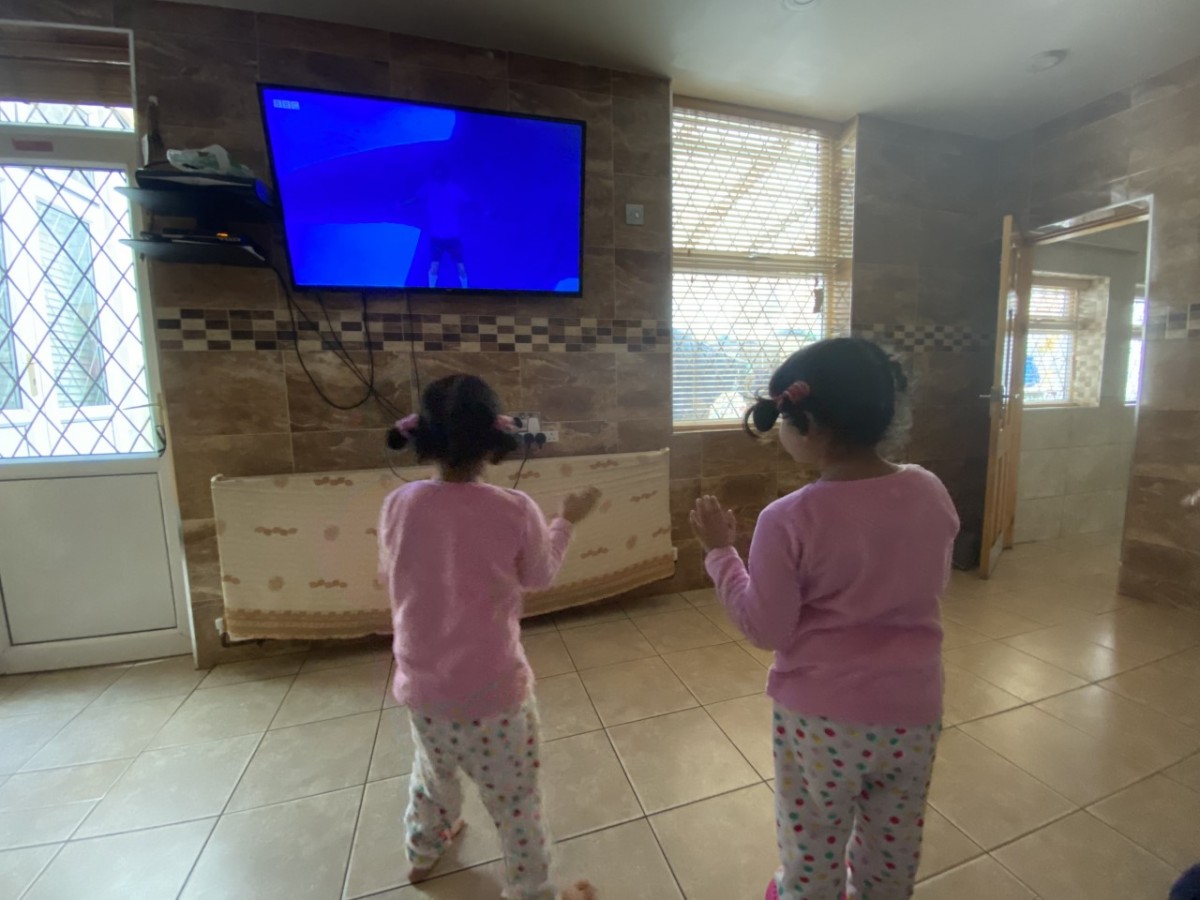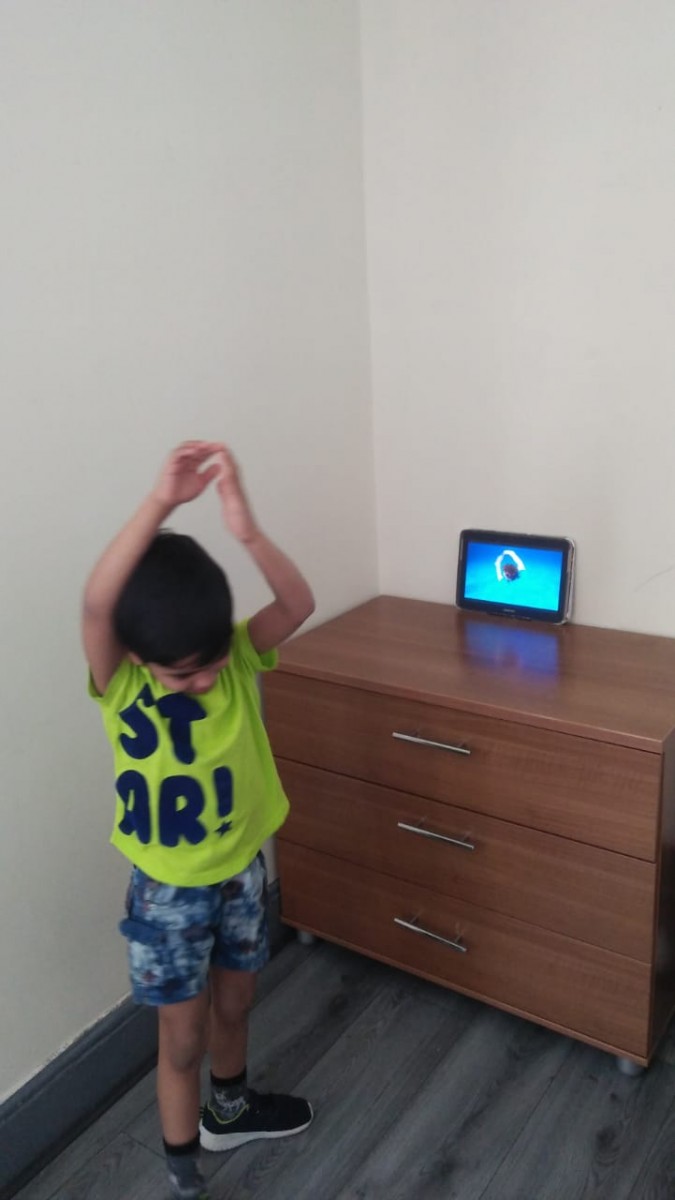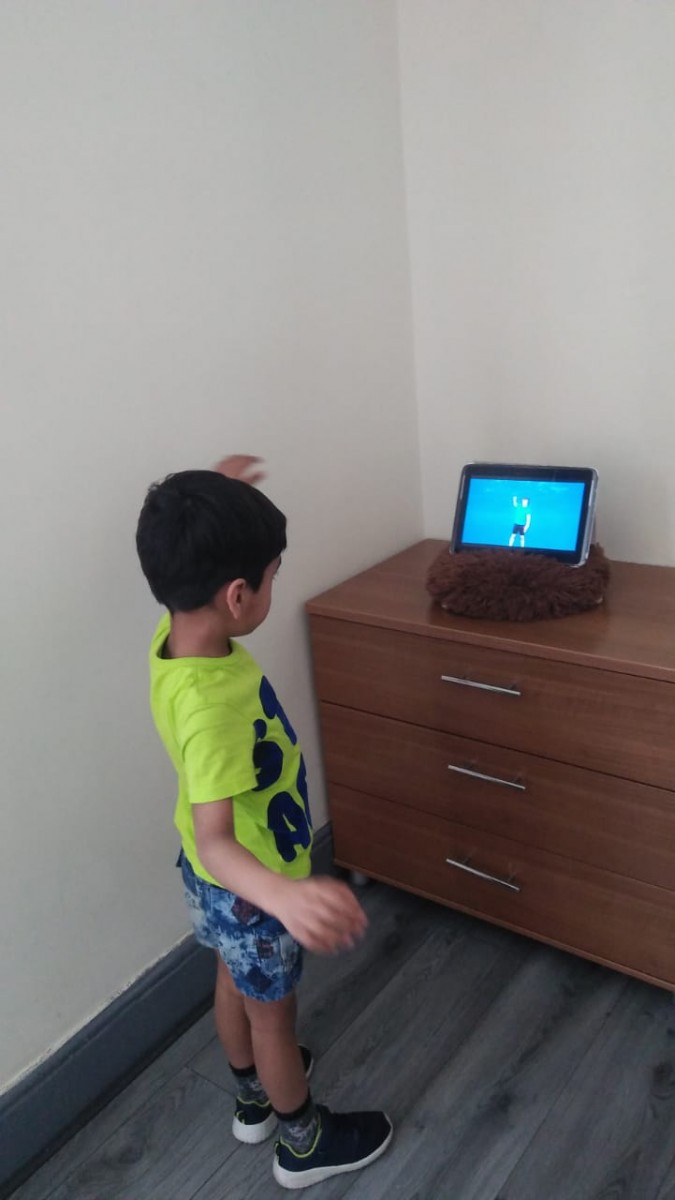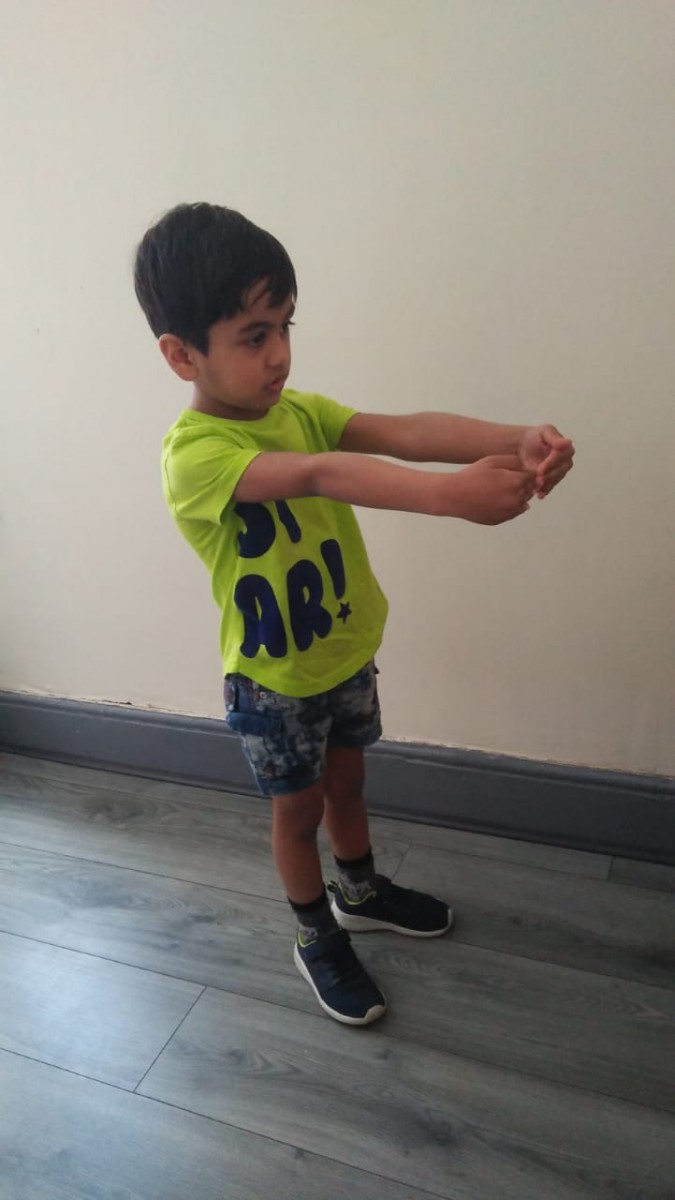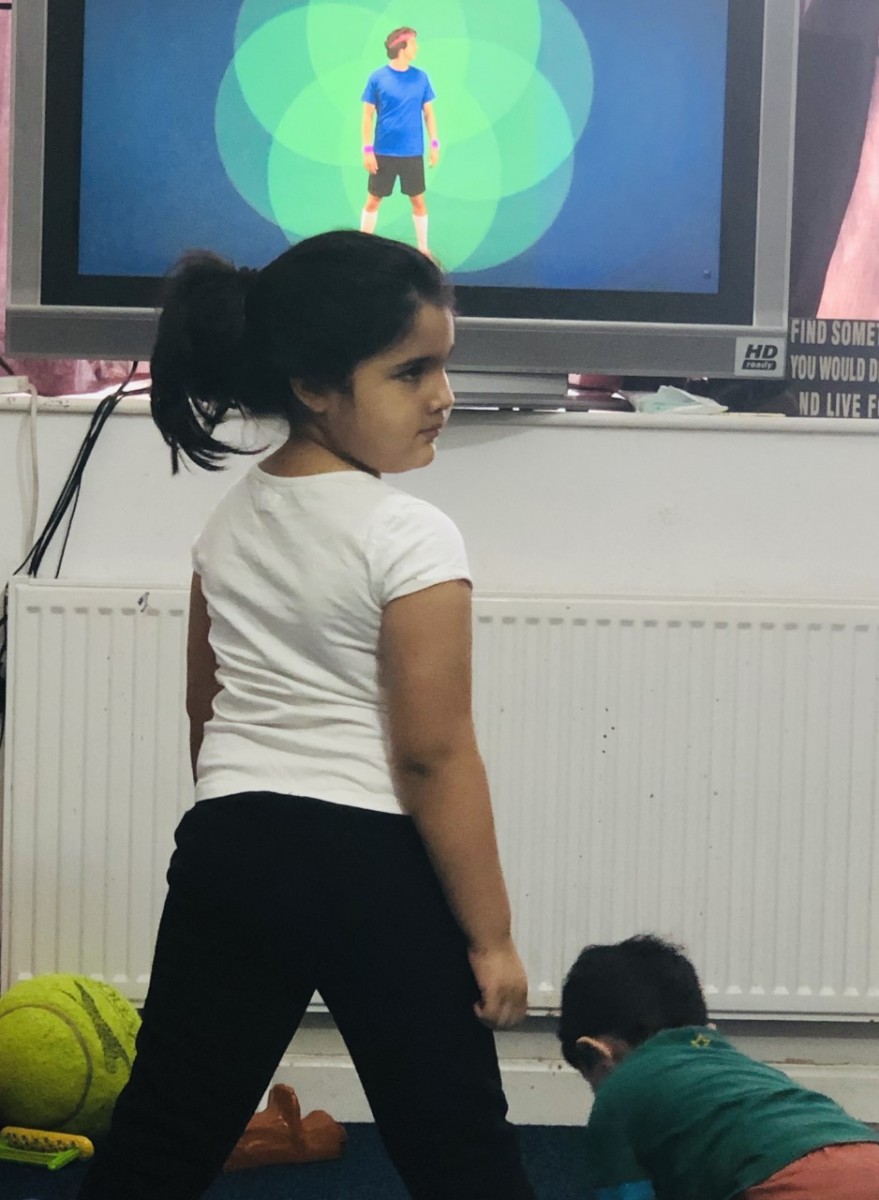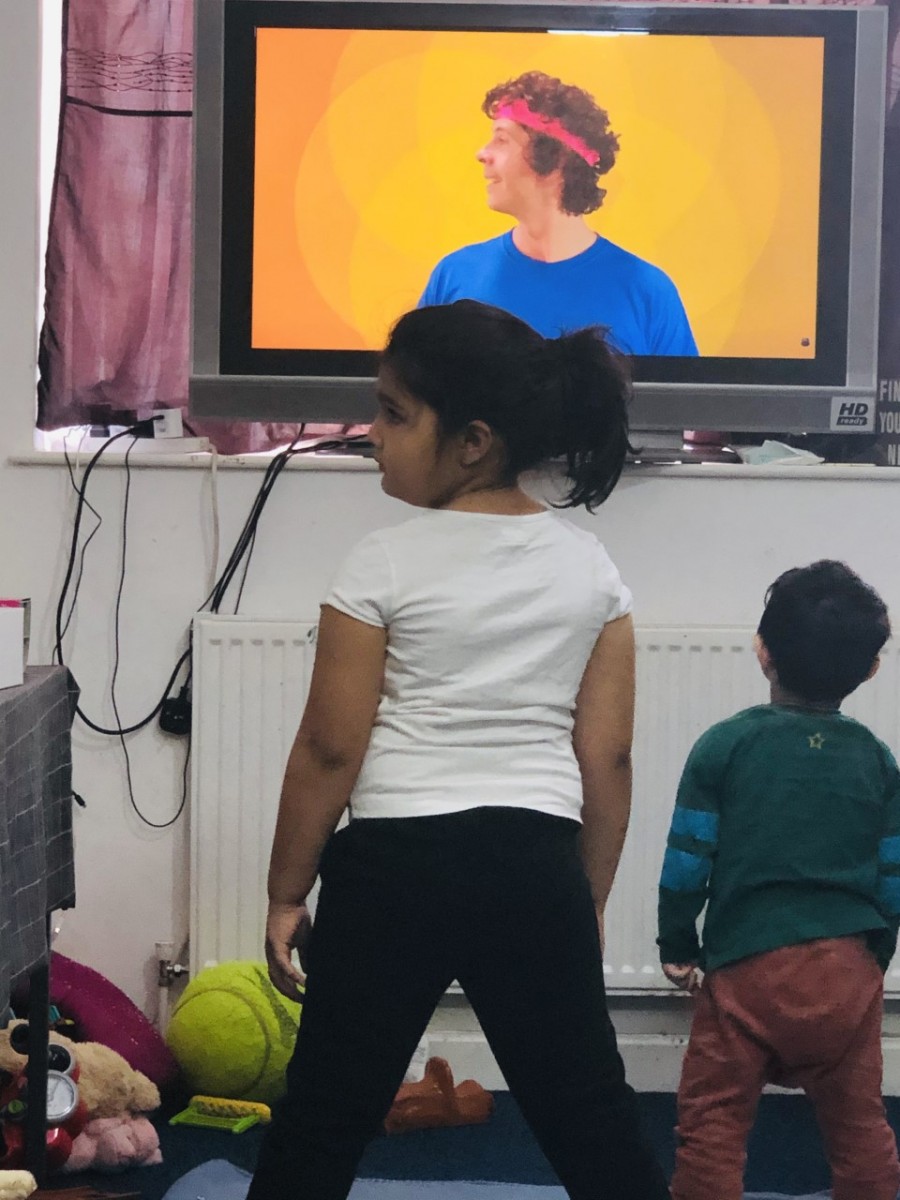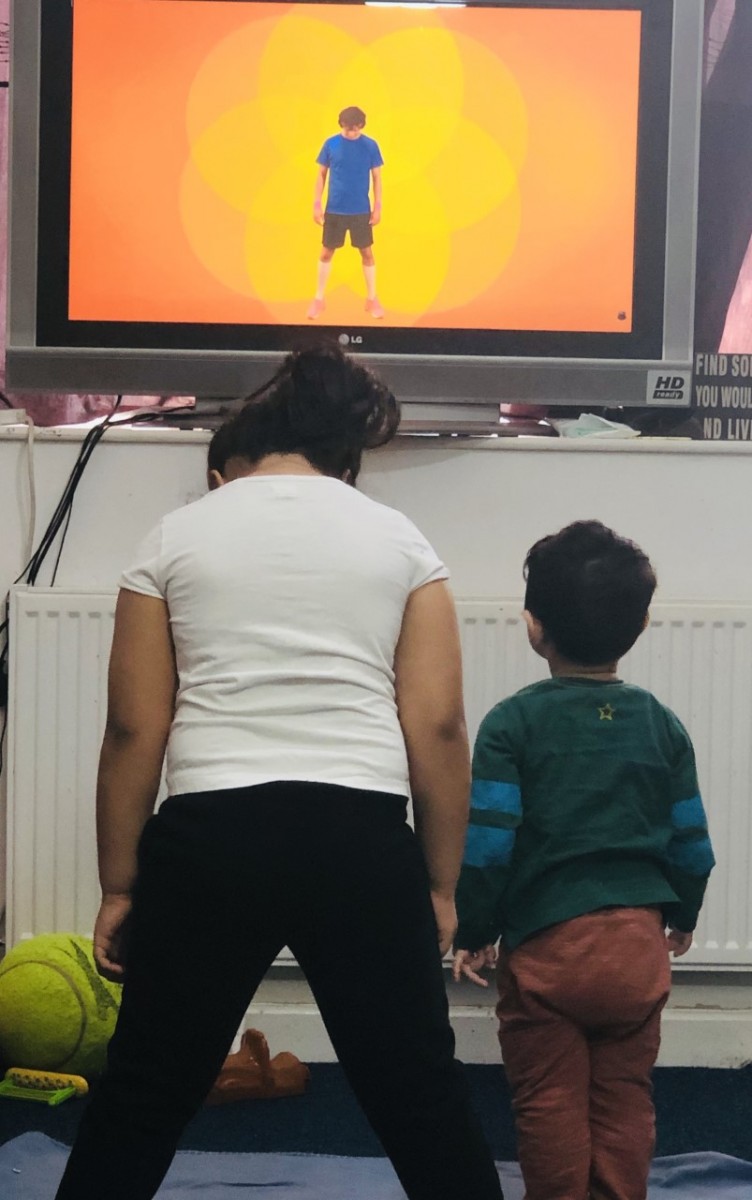 Great PE Jawad, Tayyiba, Tahiyya, Wania and Sahib!
Sahib talked about this picture using lots of WOW words.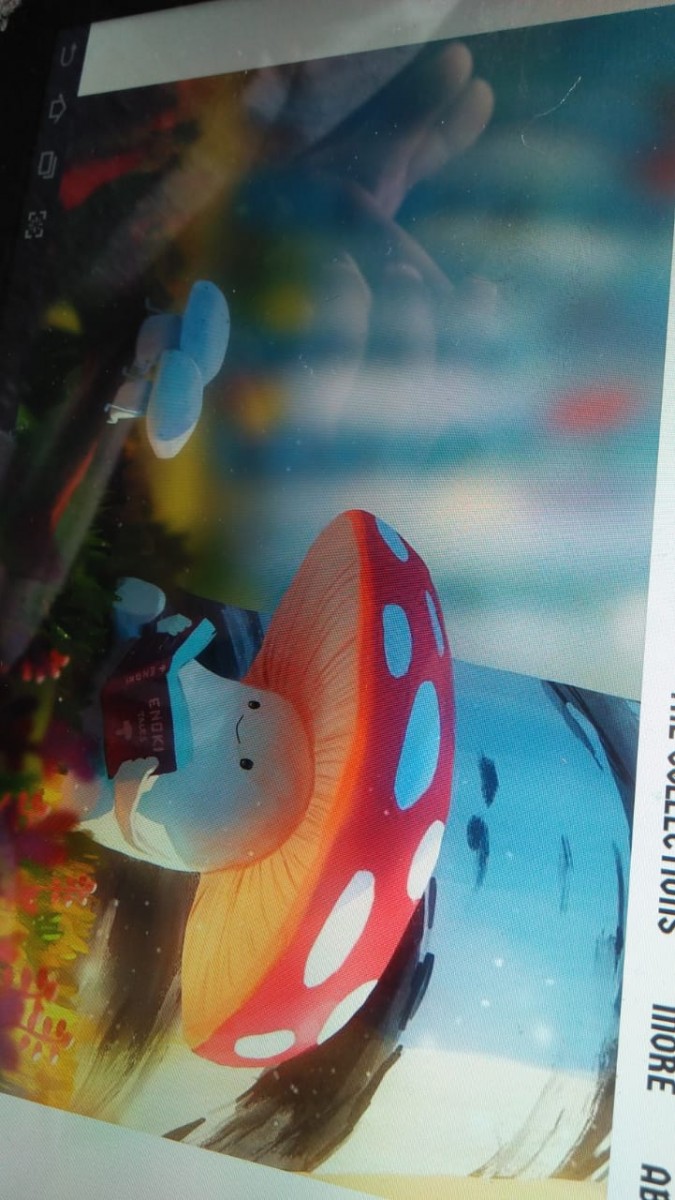 He said…
"The picture is colourful and it's cute mushroom. The sunshine is dropping on flower and mushroom. There are total 3 mushroom. Two baby white mushrooms sitting on log stick and third one is big mushroom and it's beautiful. Also Mushroom is reading red colour book. Mushroom has two eyes. Flowers are colourful. Dust is showing in picture. Mushroom is smiling."
Well done Sahib!
Monday 30th March 2020
Ms Williams had a lovely picnic with Bruno the dog. They shared 2 carrots, 4 grapes and 1 apple. Ms Williams shared the food fairly so they each had half and they both had the same. A reception yellow pupil had a picnic too with his best friend Bosko.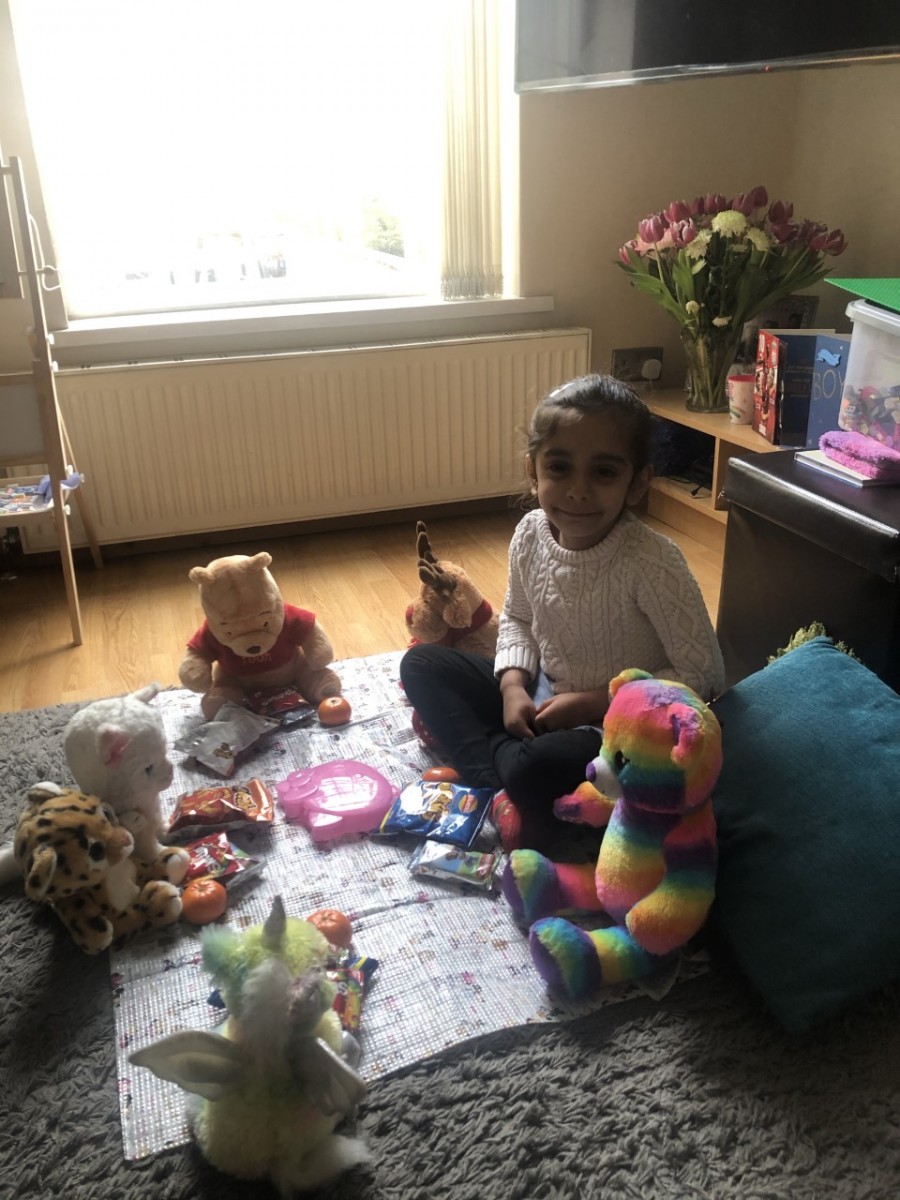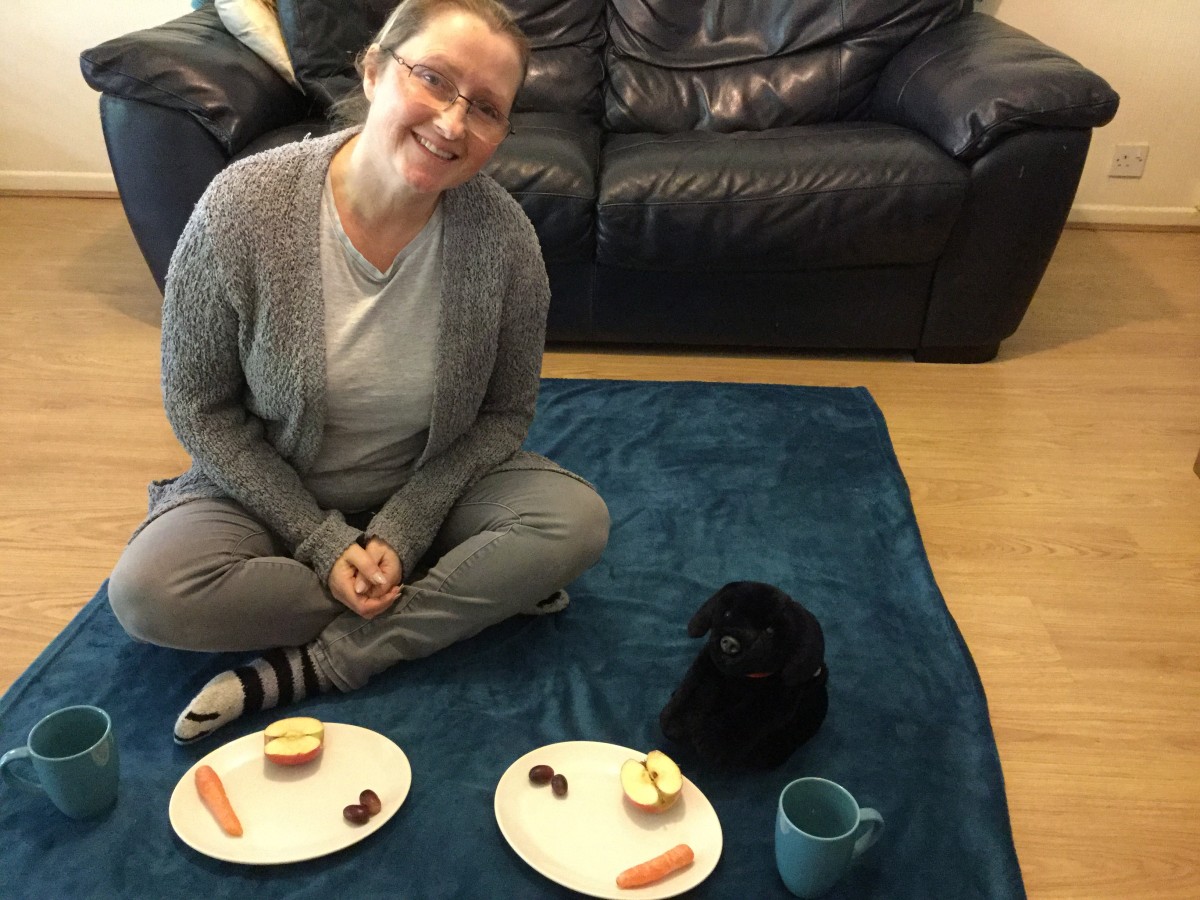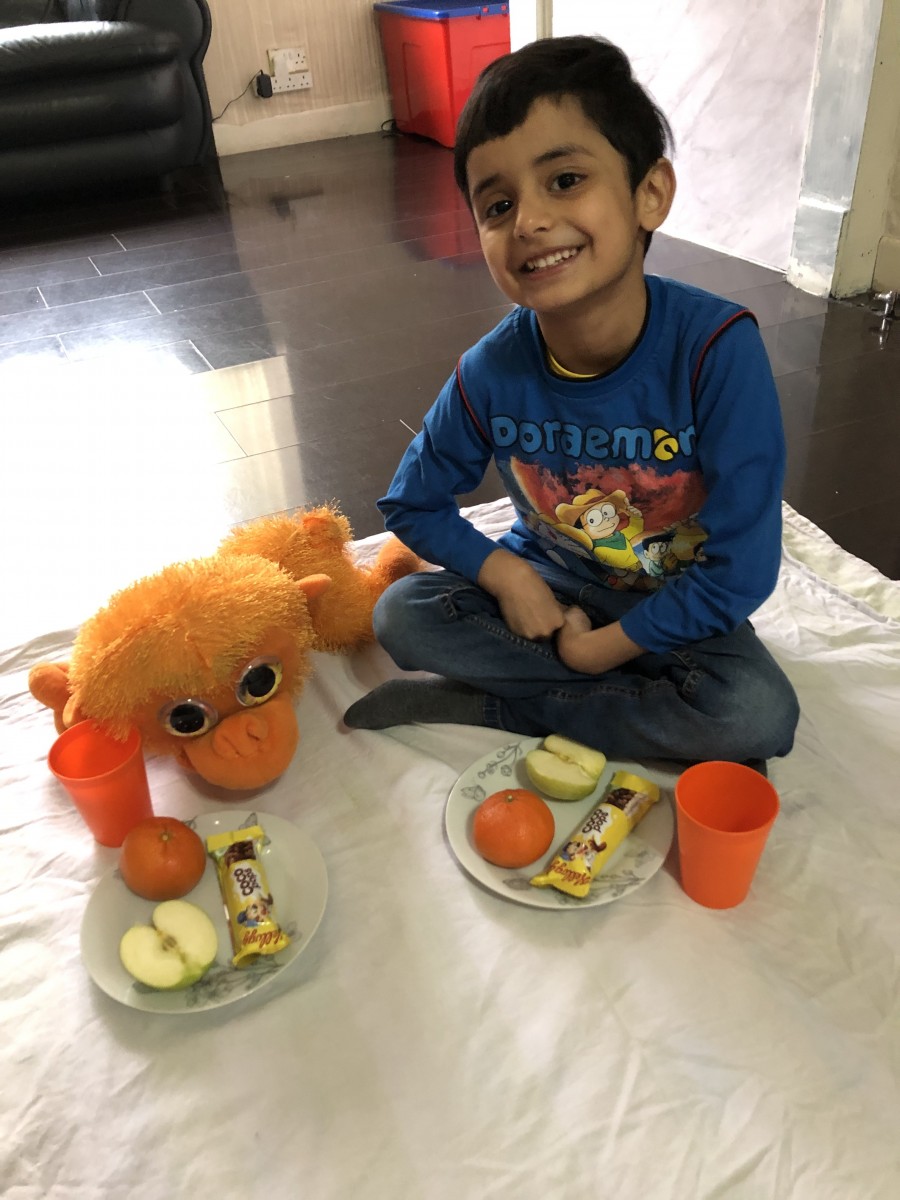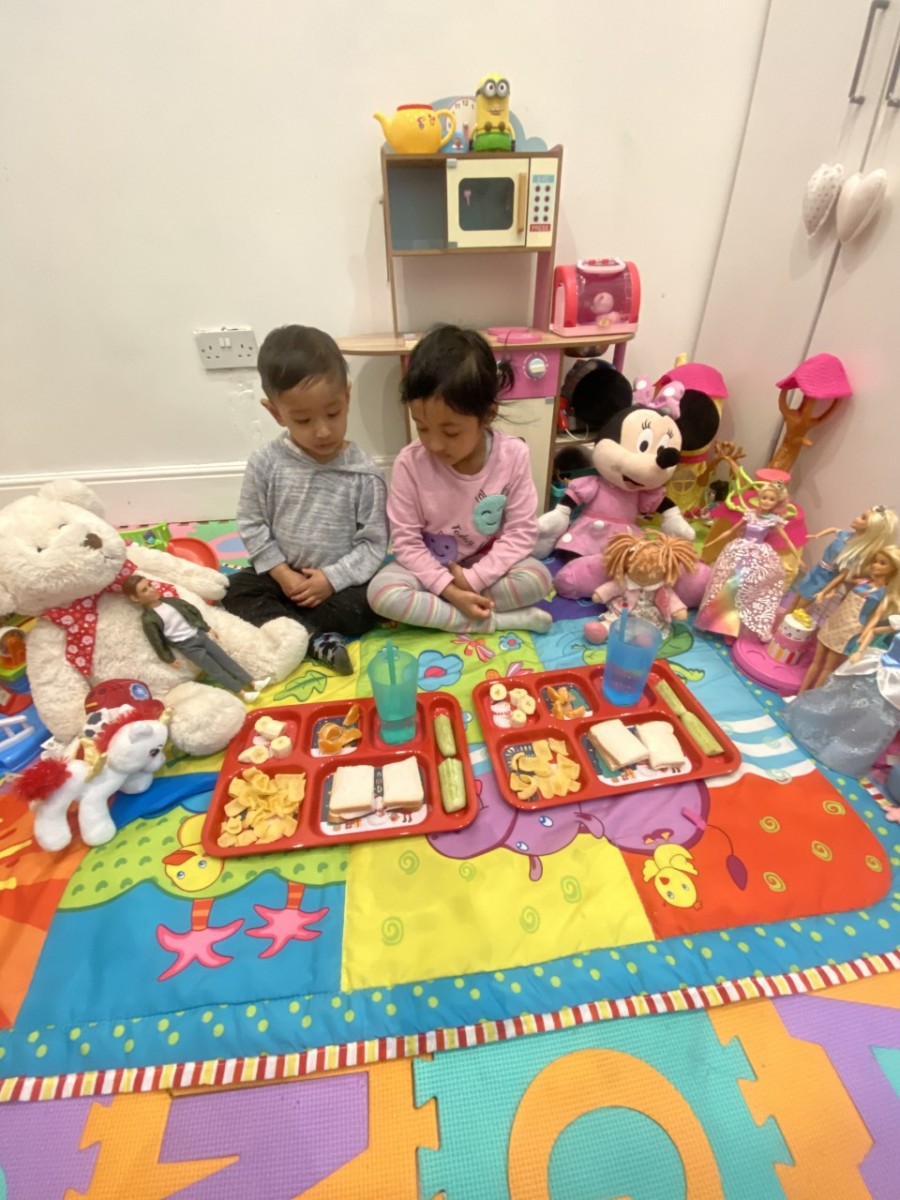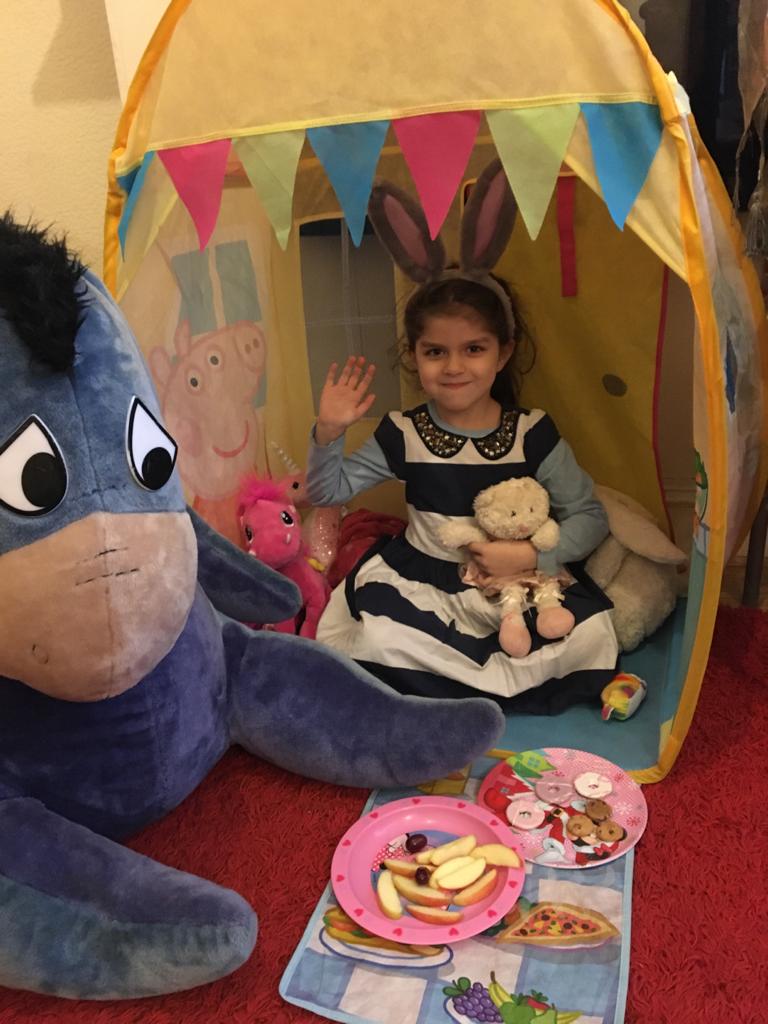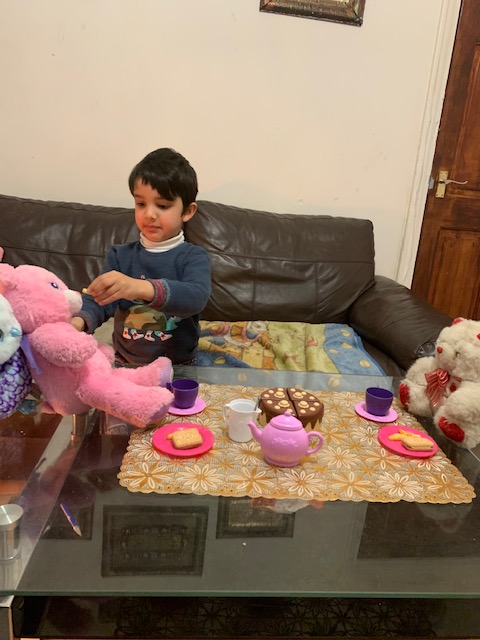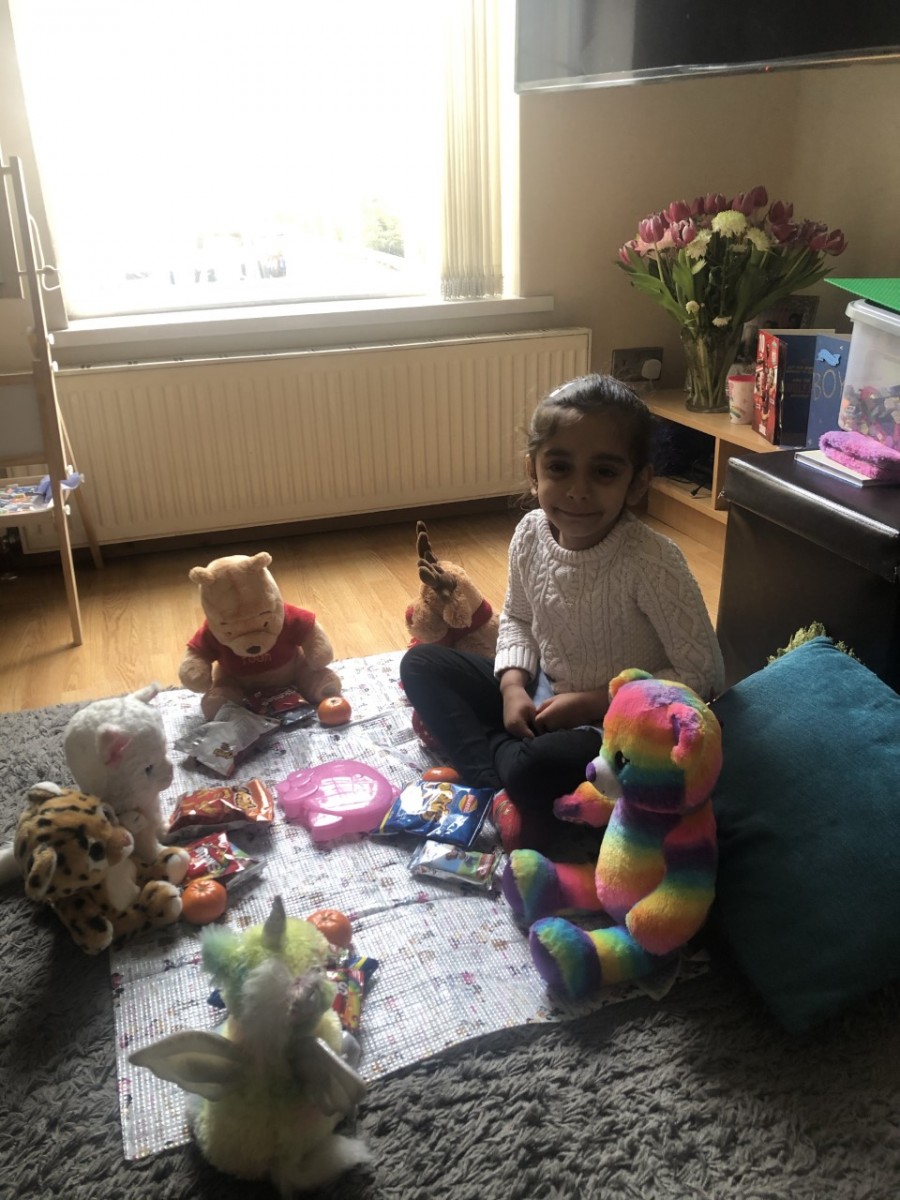 Some reception children have been busy running their own shops at home.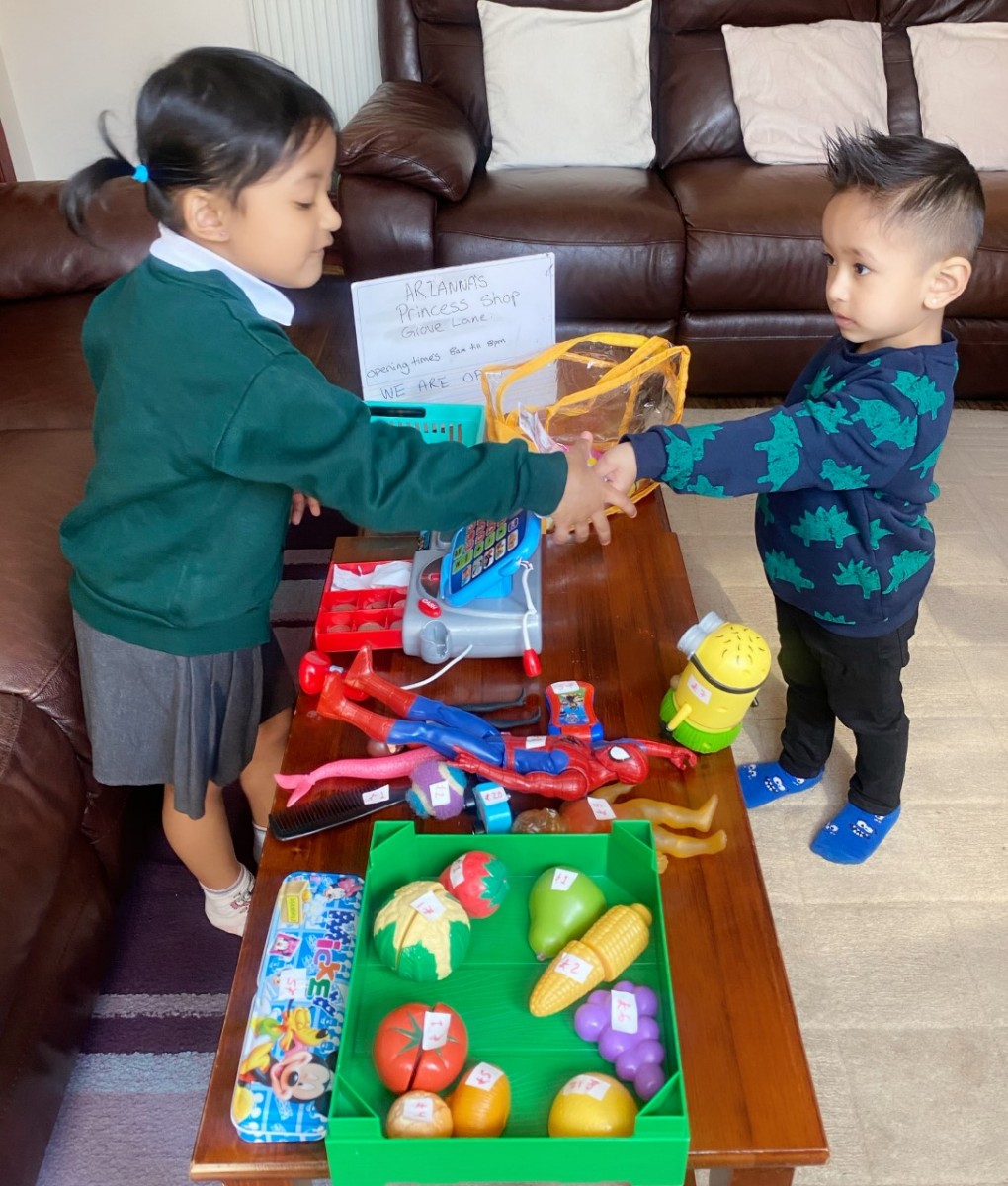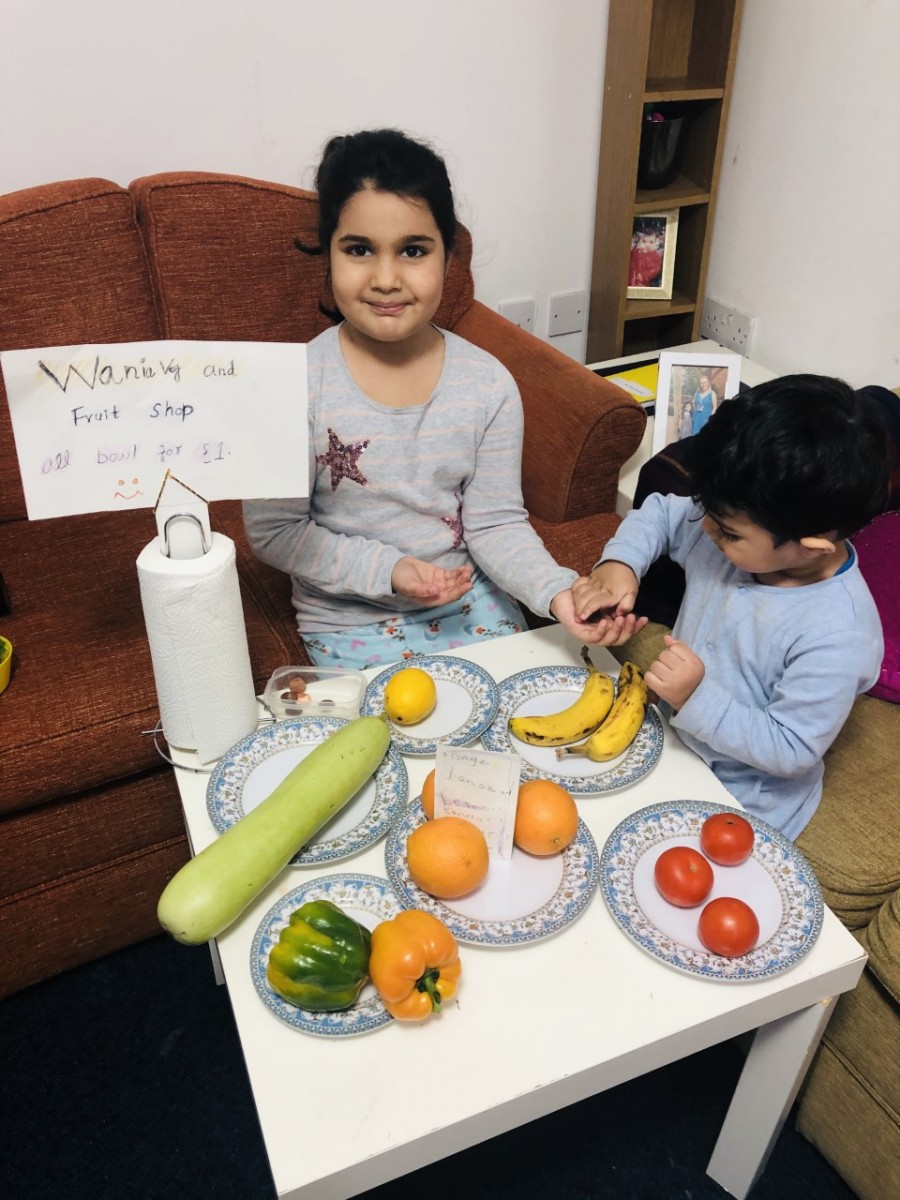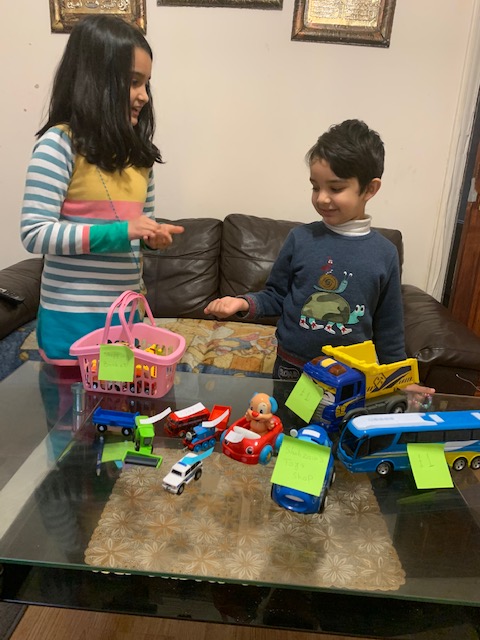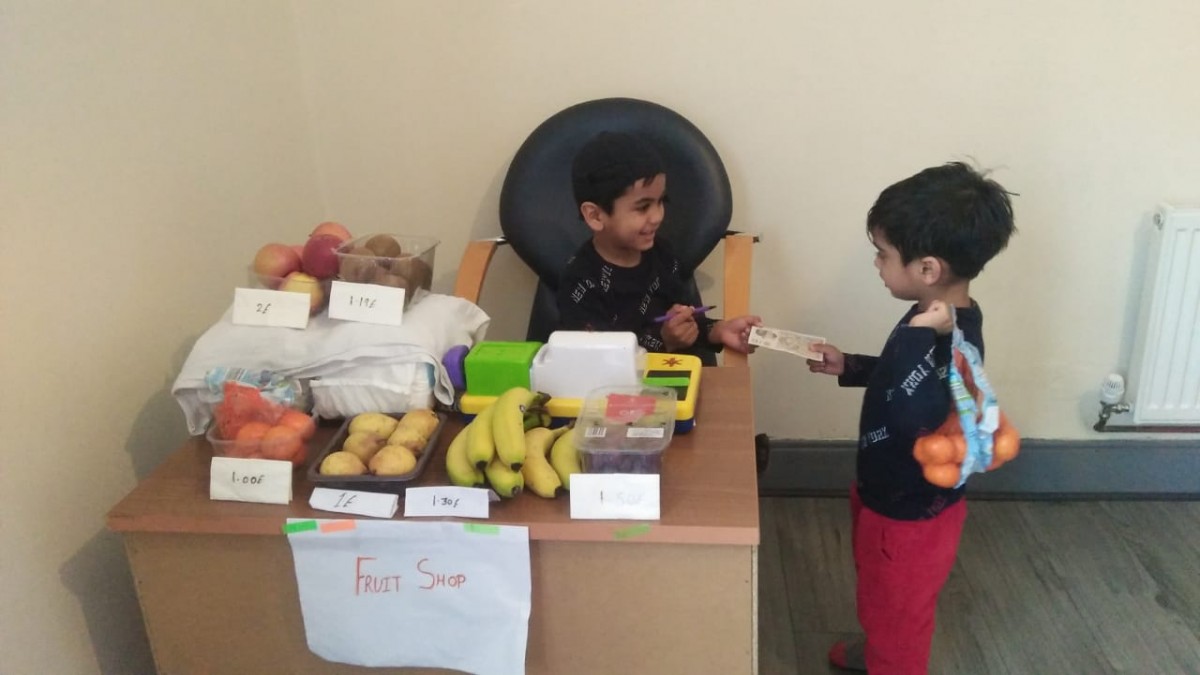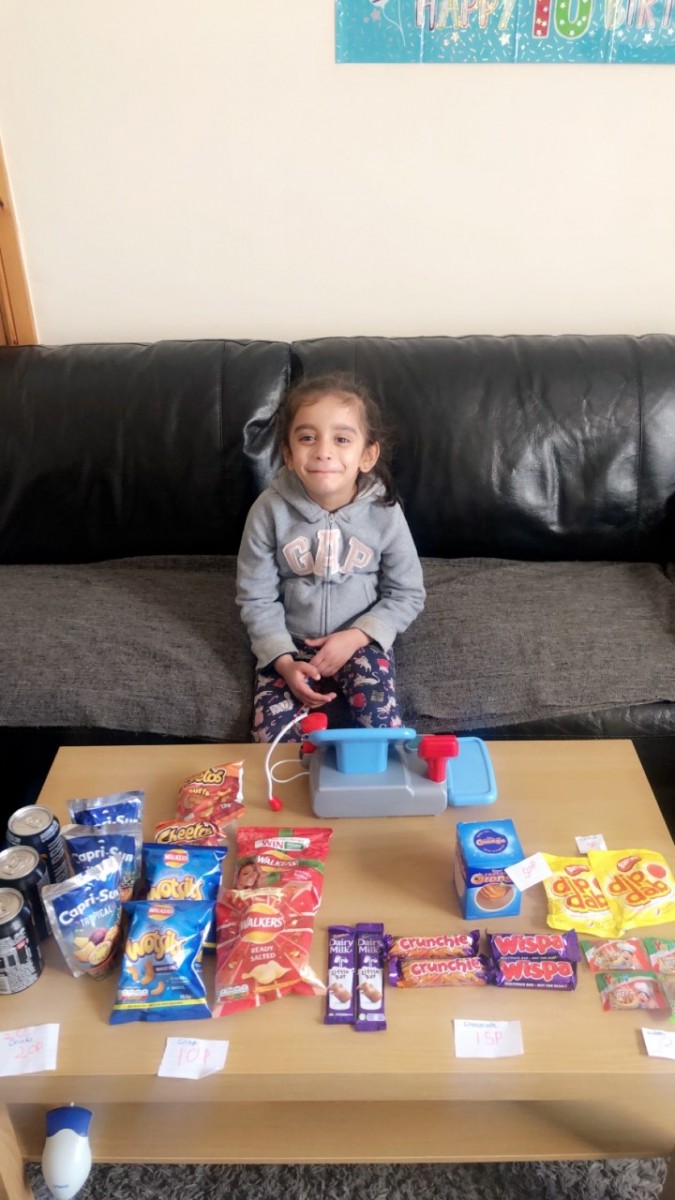 Others have been busy with number snap and matching picture card games.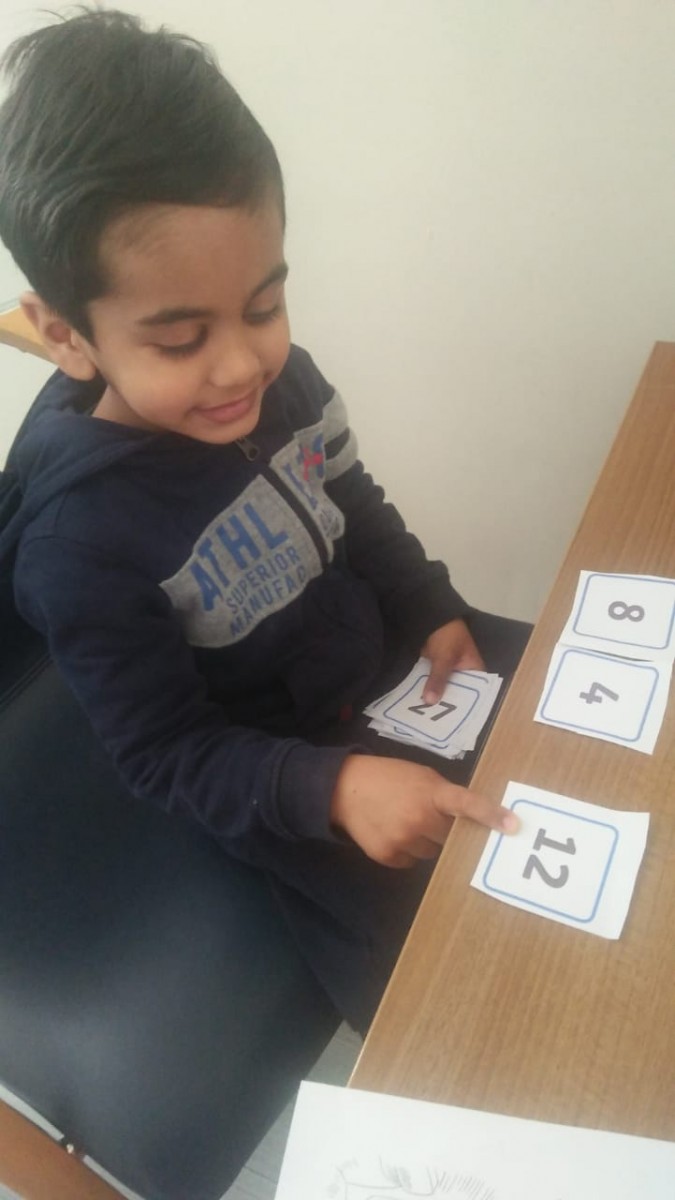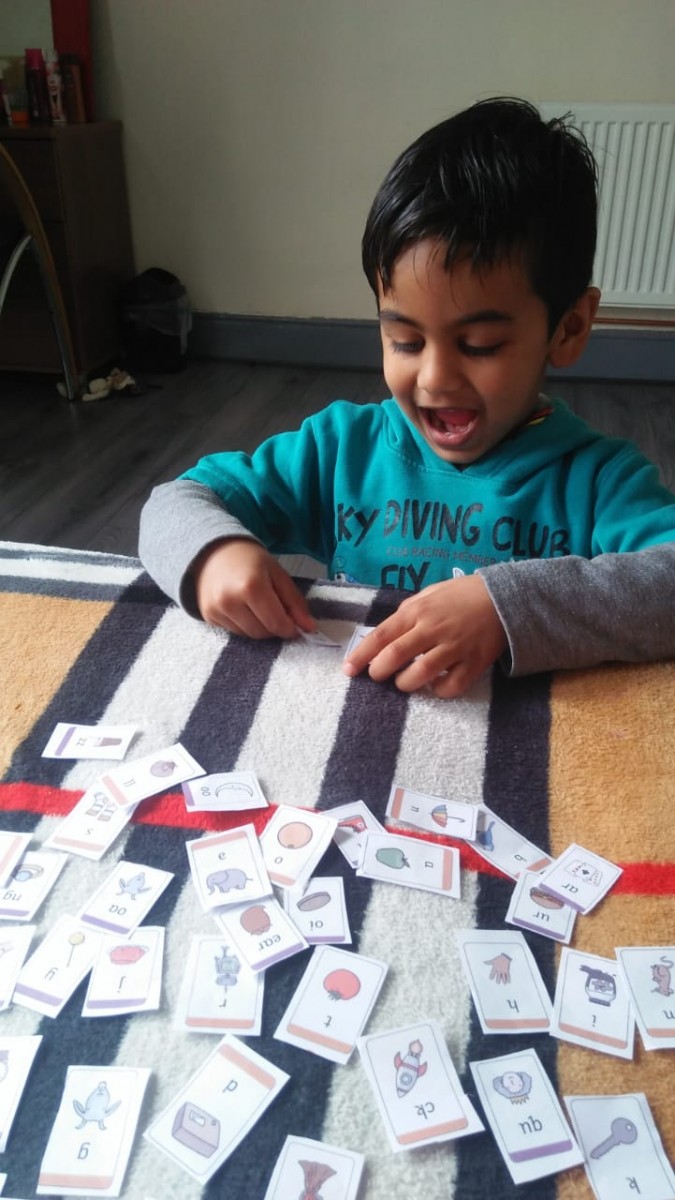 Well done to Esa! Miss Begum is pleased to see you have logged onto Purple Mash and that you have decorated a lovely Easter egg. Don't forget to log back on and see the star I have given you.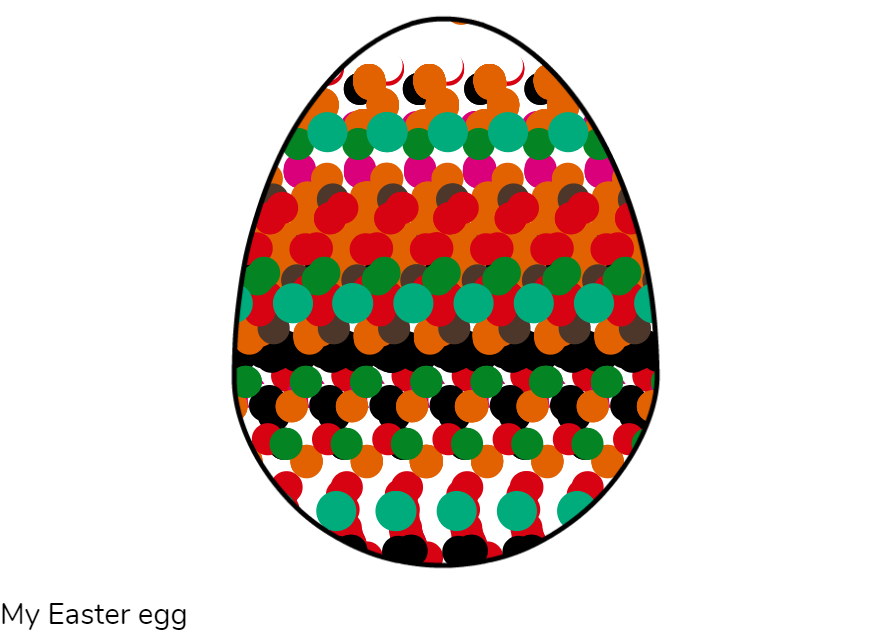 If you have not had a go, log on now :)
Hakeem has been very busy on Purple Mash; Miss Begum is so impressed. Take a look at this work…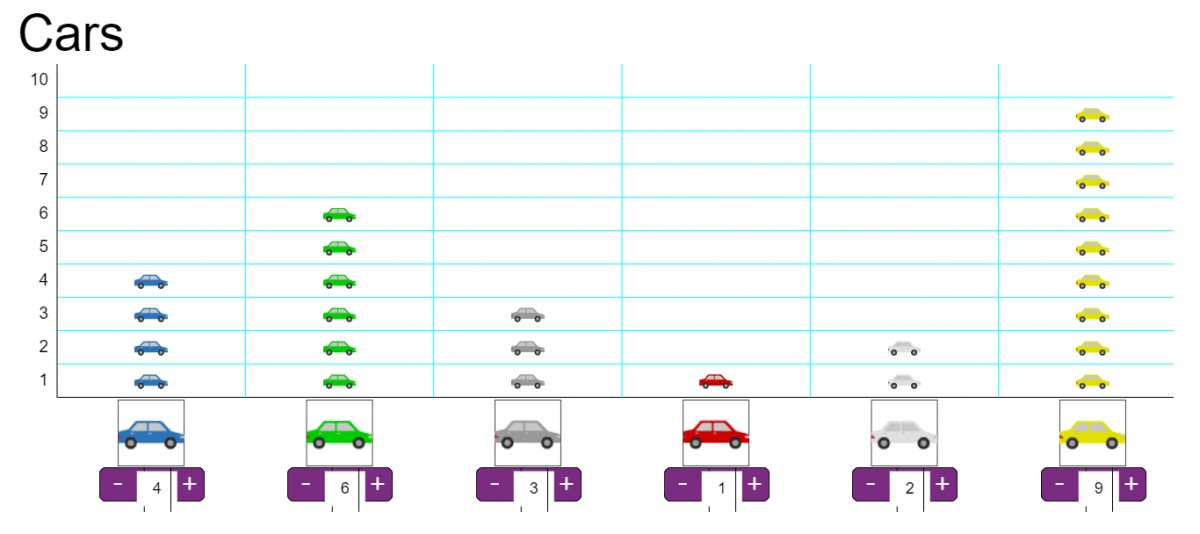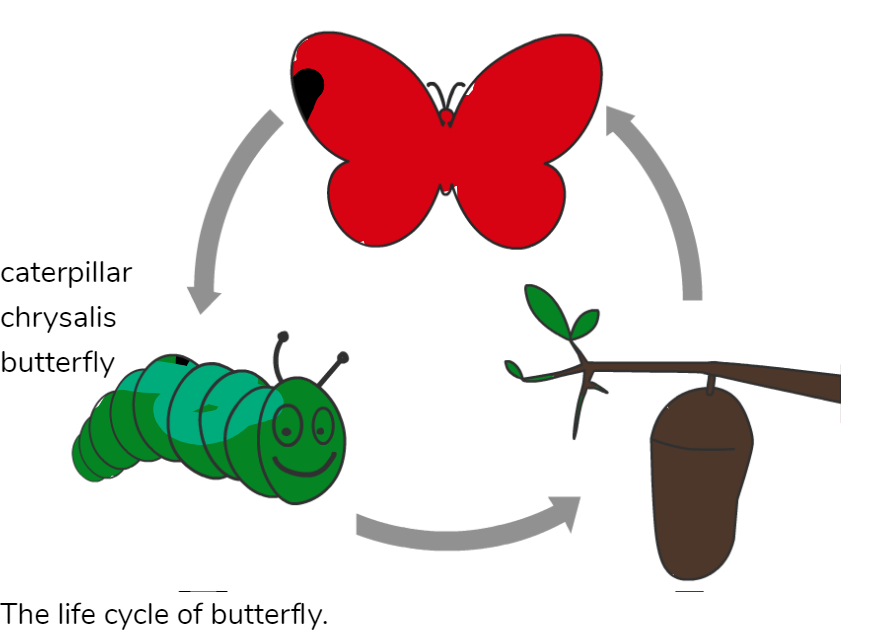 This member of Reception Red has been very busy counting teddies, making a shopping list and painting a picture! Remember to log back in to Purple Mash to see your stars!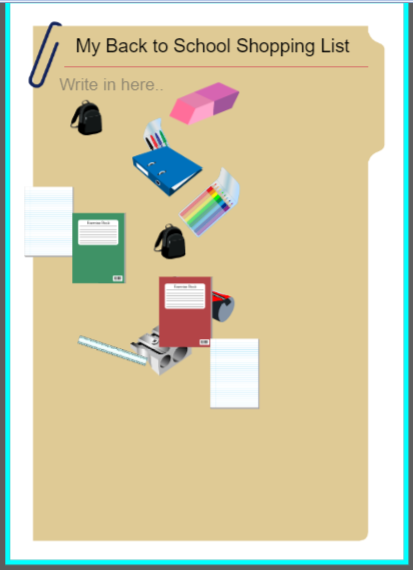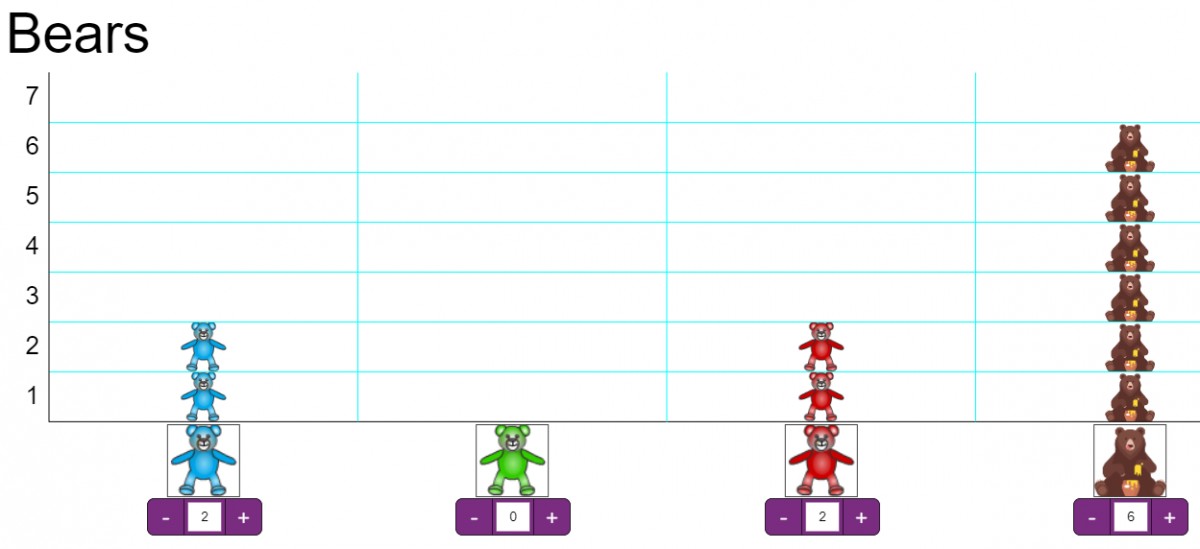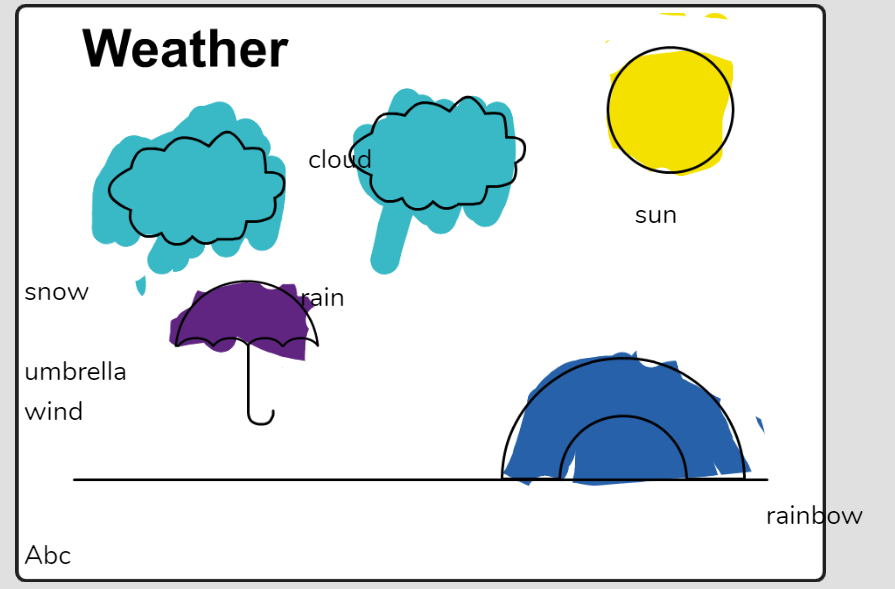 Friday 27th March 2020
PE with Joe Wicks, fabulous, keep it up reception!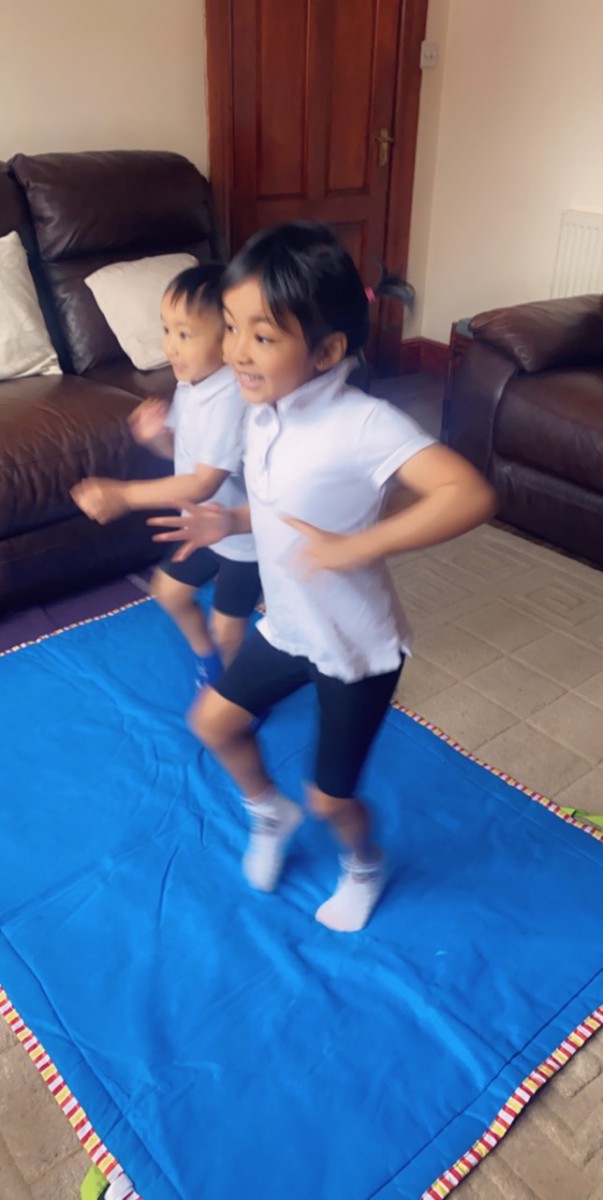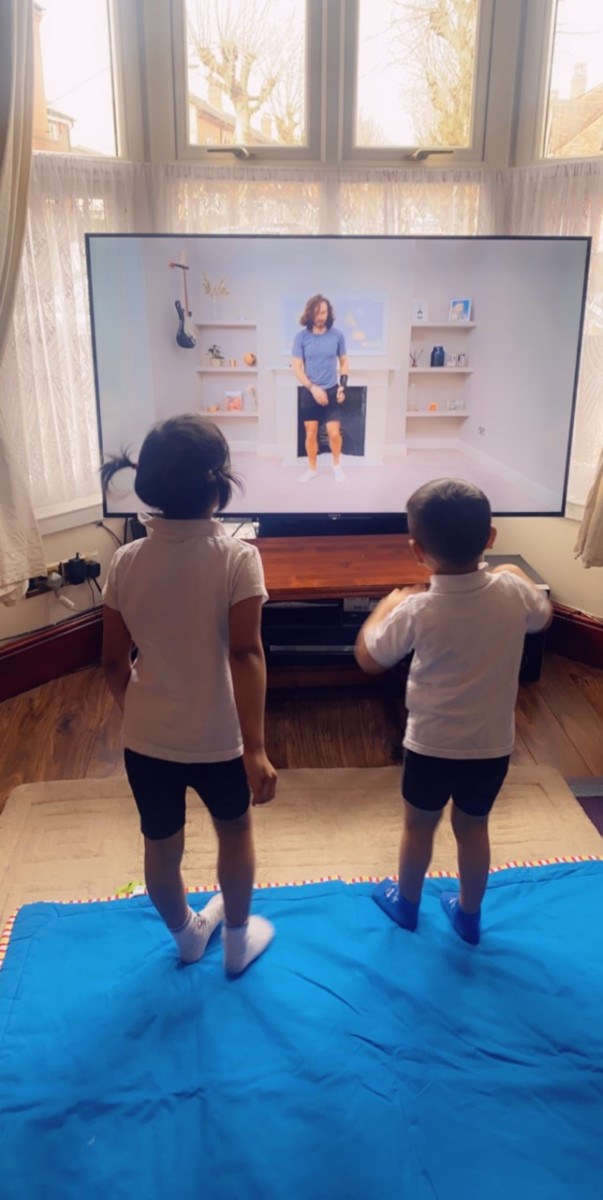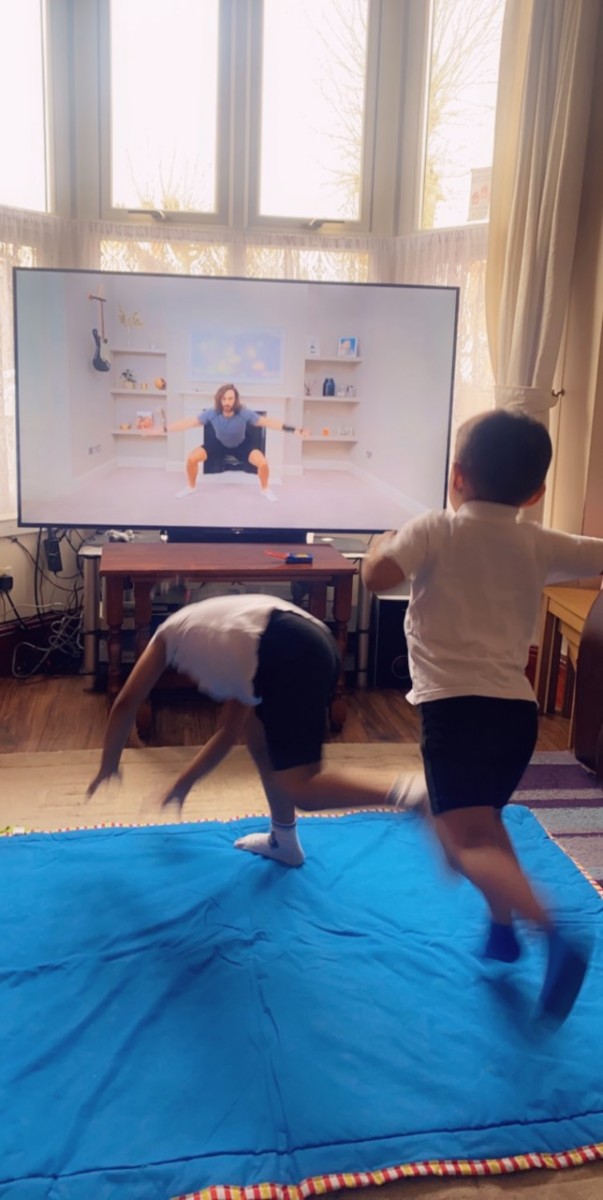 Thursday 26th March 2020
Here is some more super counting done by a member of Reception Red.
Have you tried a Purple Mash activity yet?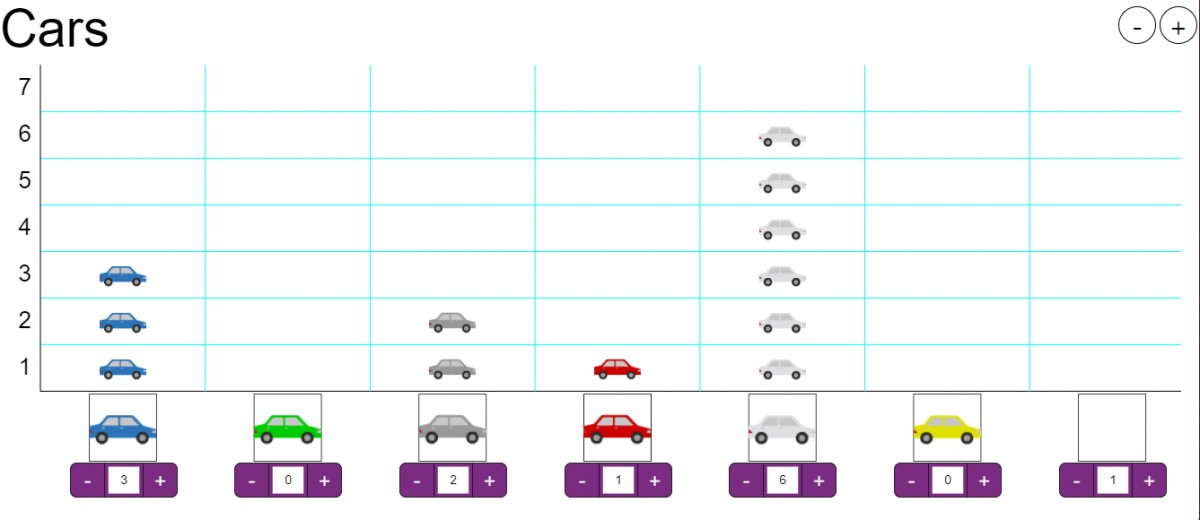 A reception pupil and her brother have had fun at home playing a number snap game.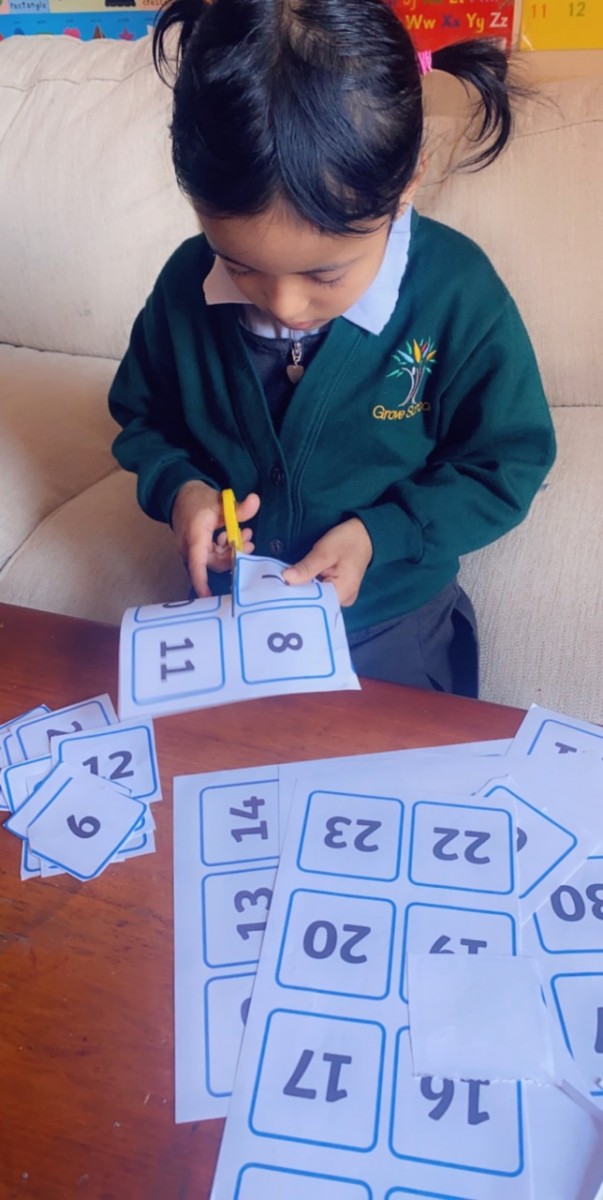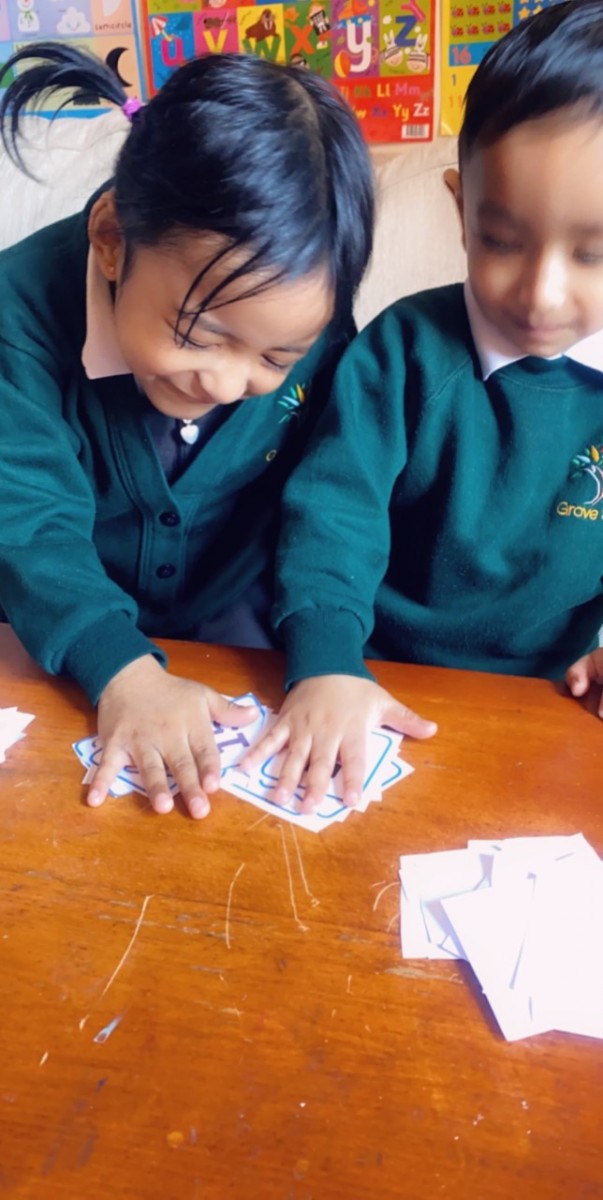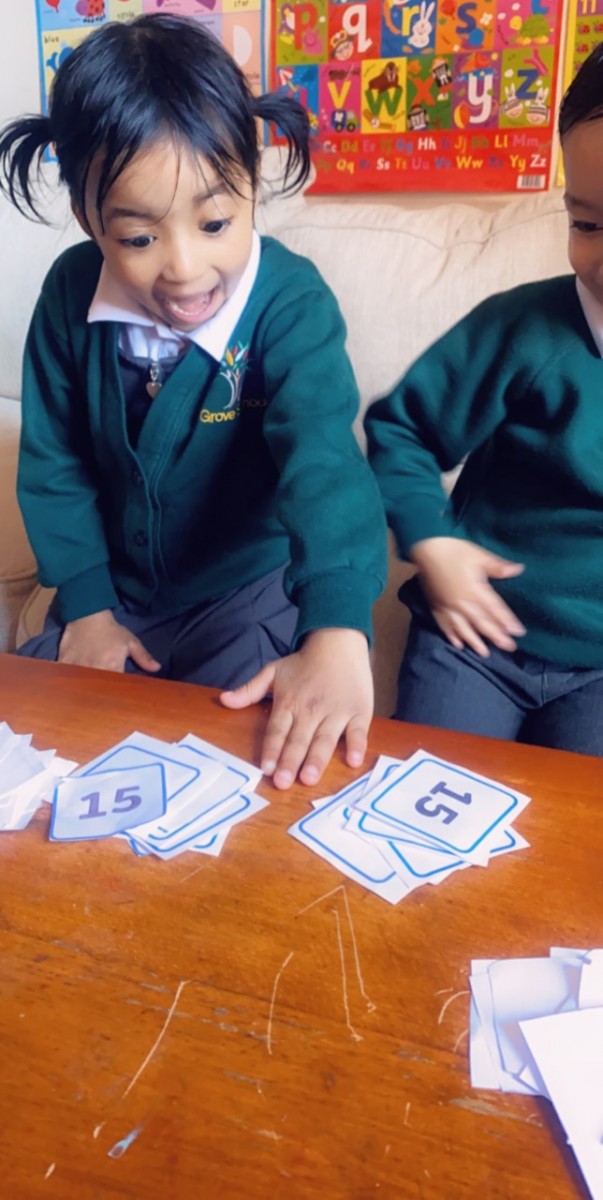 Some of our reception pupils have been busy planting their sunflower seeds at home.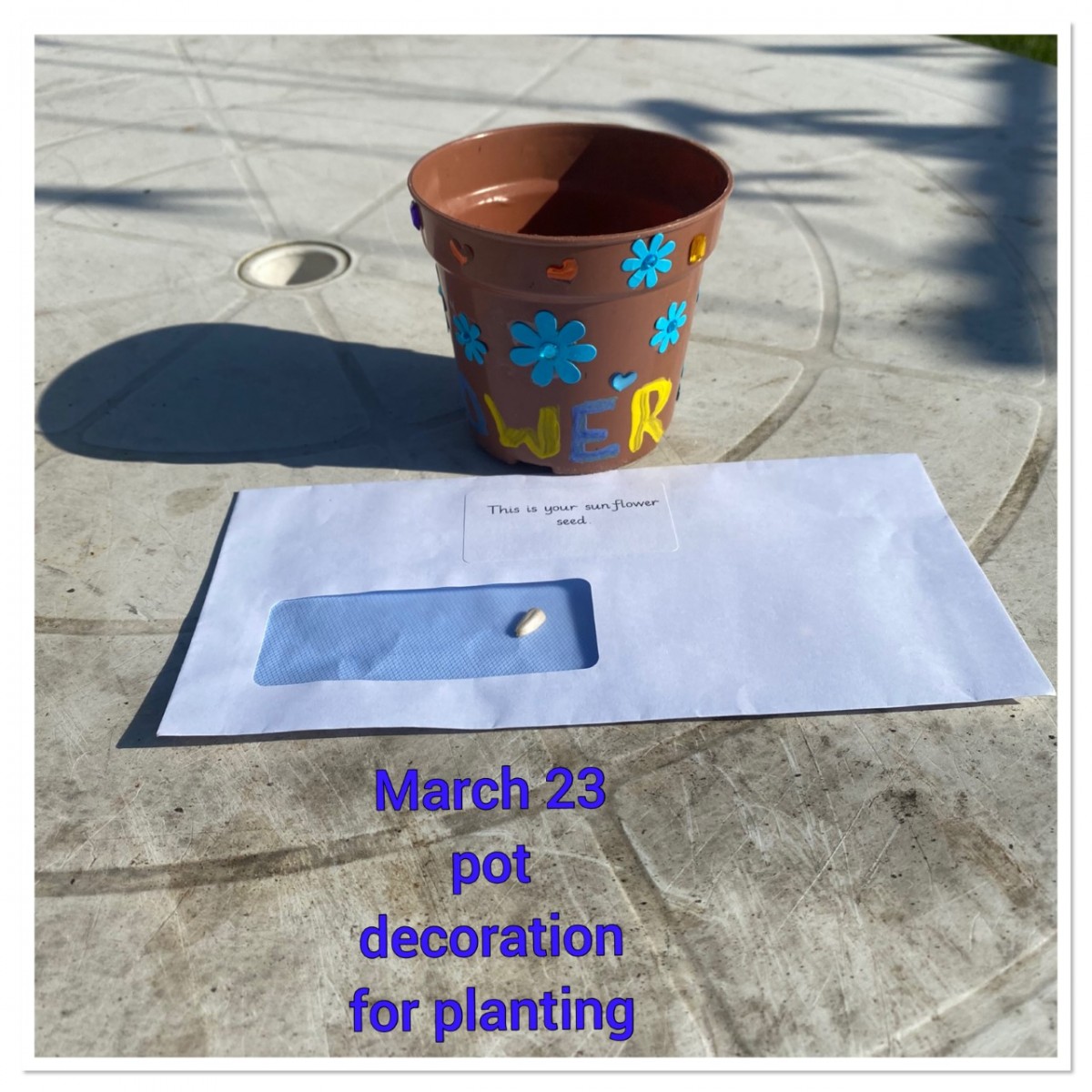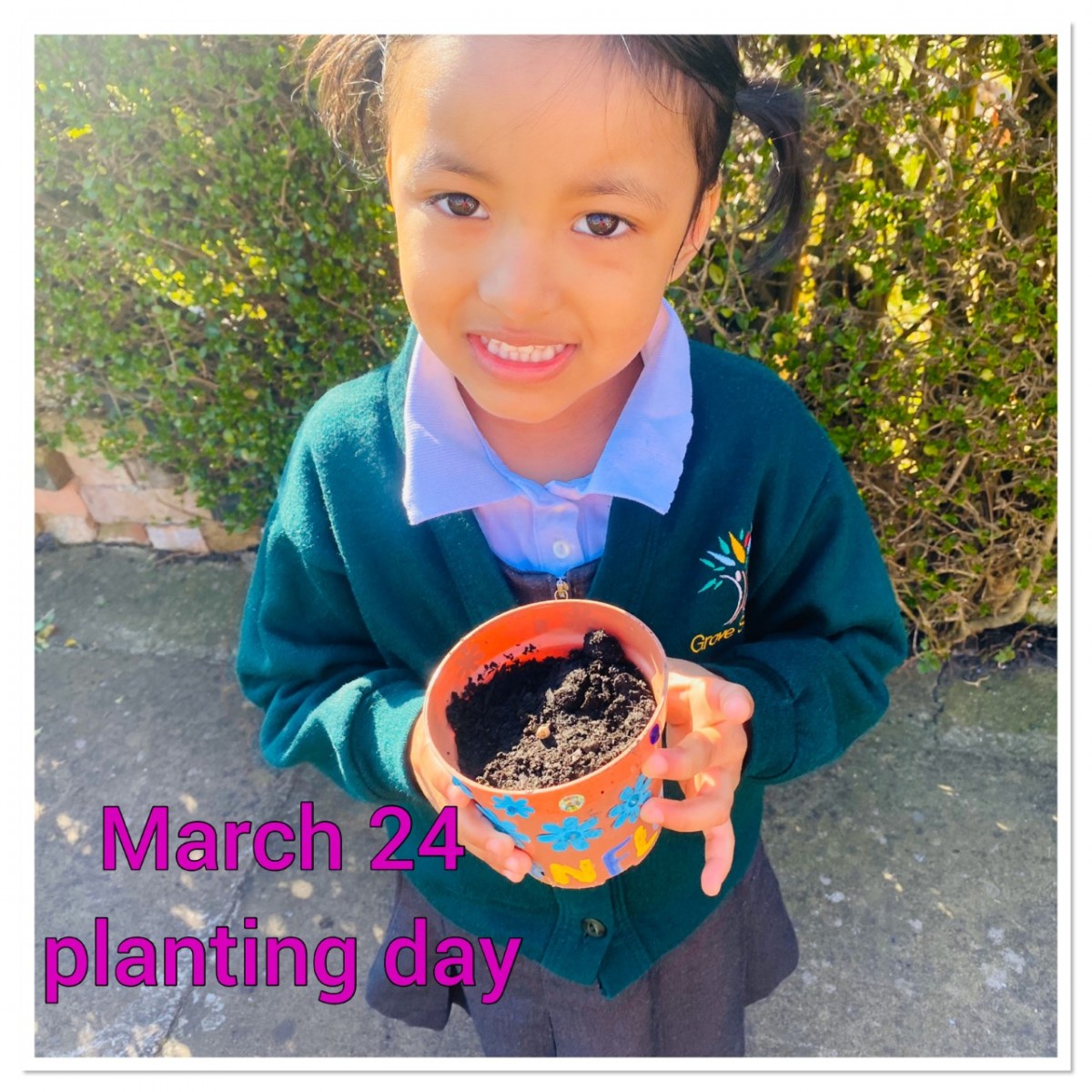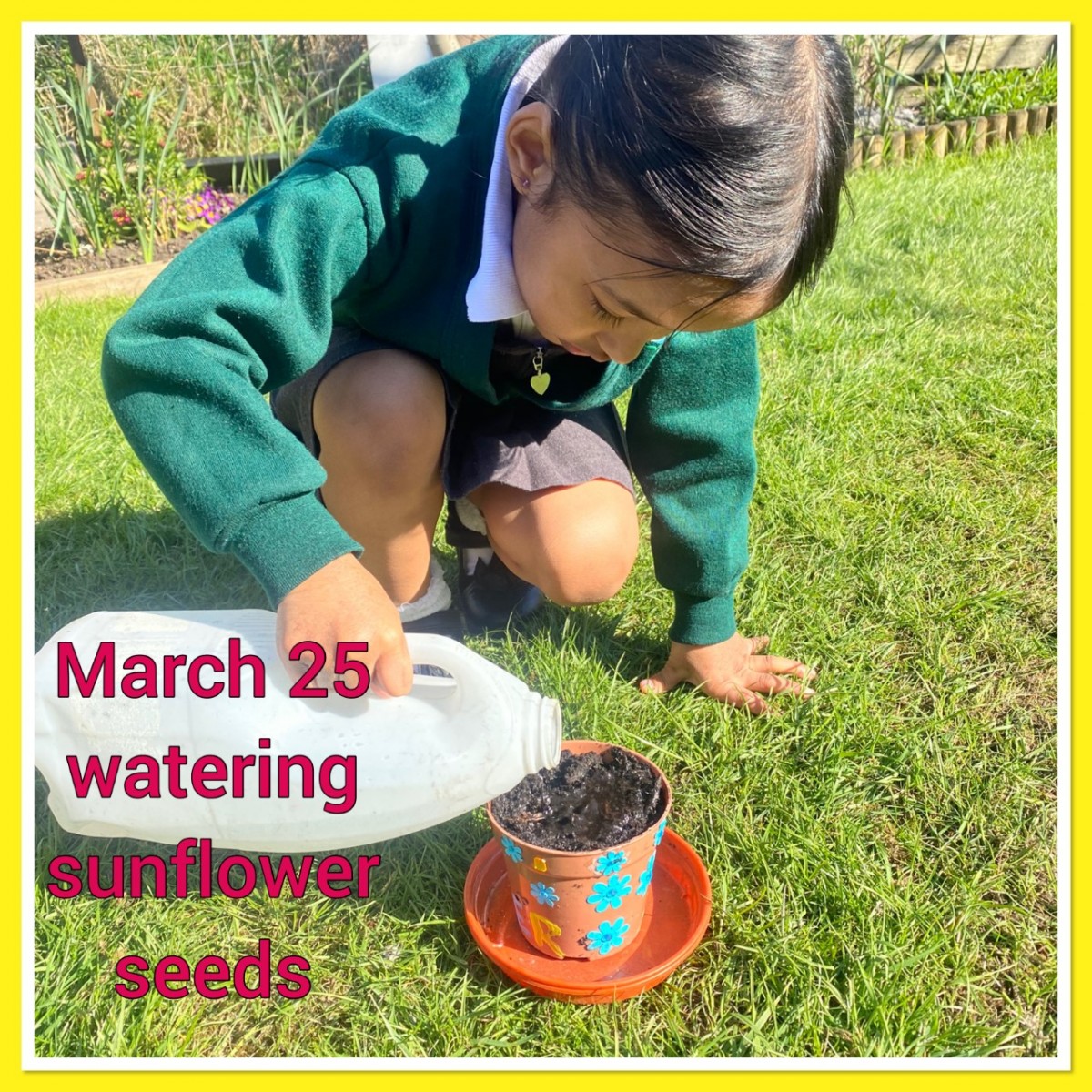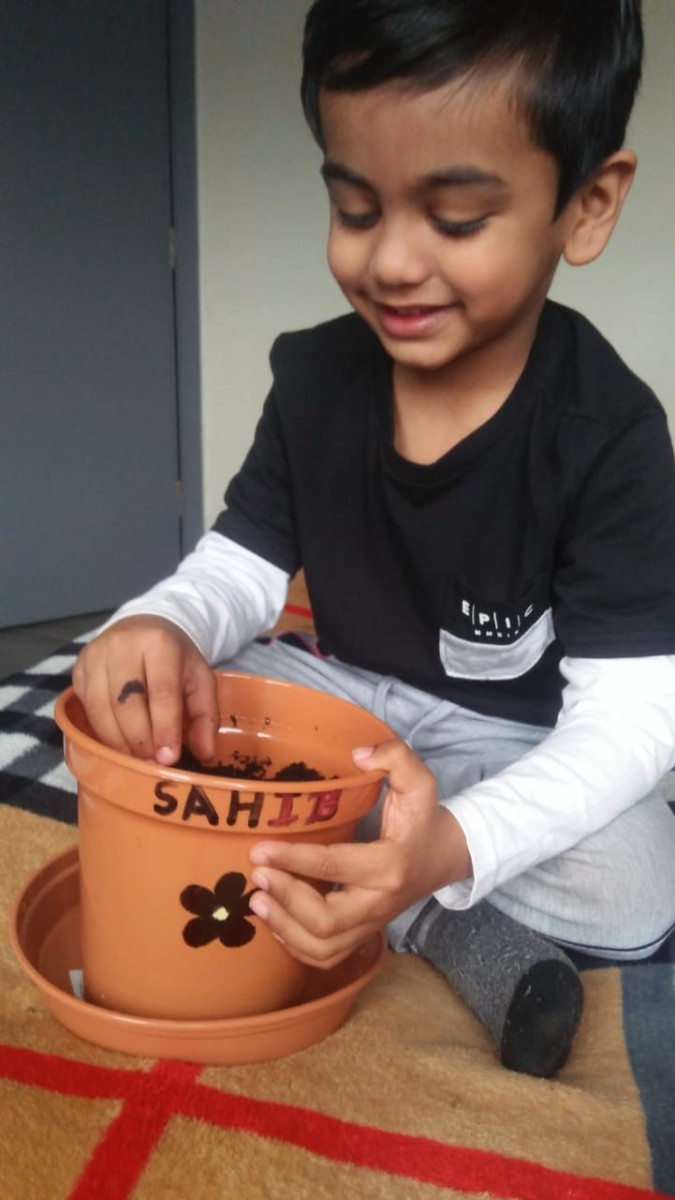 Wednesday 25th March 2020
Purple Mash Home Learning
Look at this brilliant counting done by a member of Reception Green. Look out of a window. Can you count the vehicles you see today?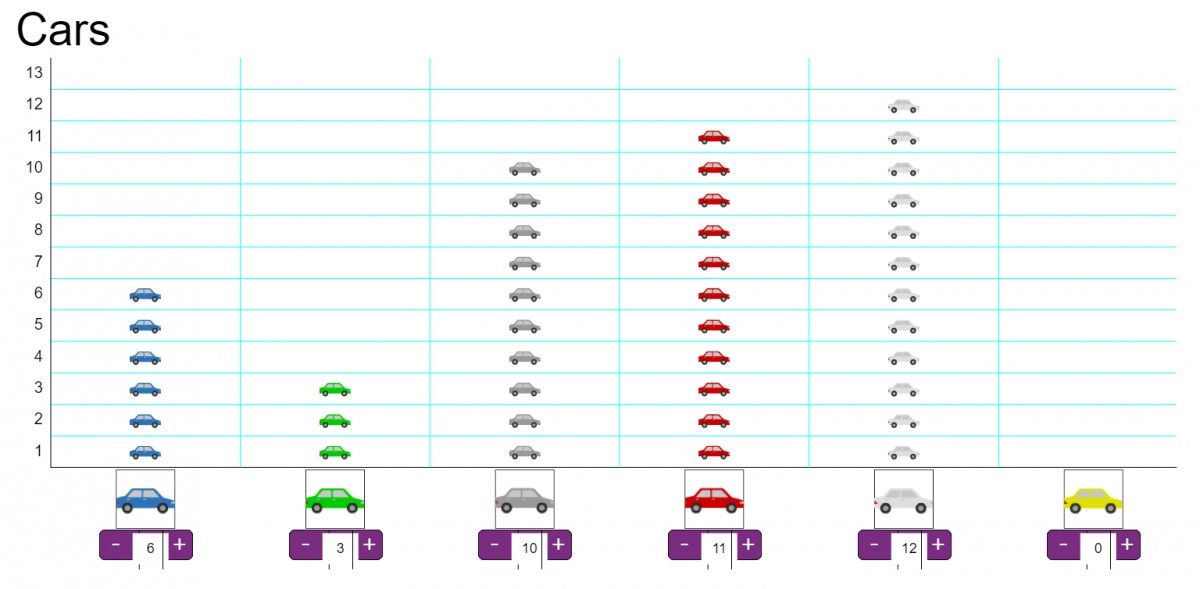 Here's some more great counting done by a member of Reception Red on Purple Mash. Have you had a go at counting or making a picture on Purple Mash yet? Your teachers are looking forward to seeing your work!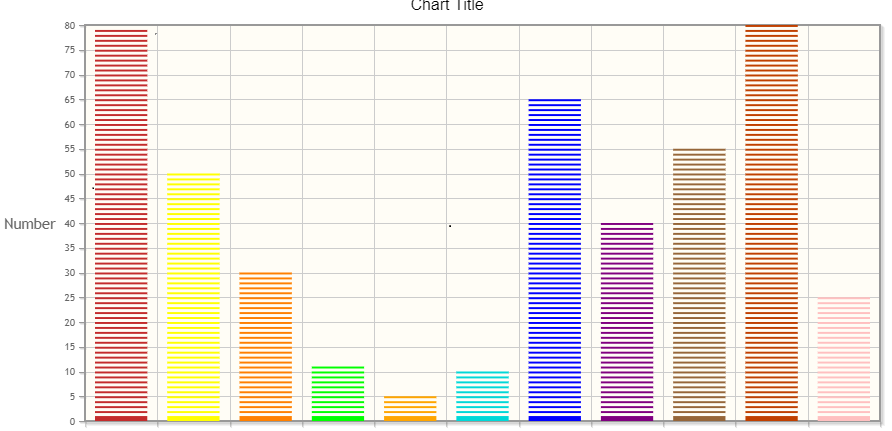 Tuesday 24th March 2020
Miss Begum has planted her sunflower seed today, we hope you have too!
Mrs Gallagher planted her seed in an empty yoghurt pot and decorated it with stickers.
I wonder whose sunflower will grow the tallest?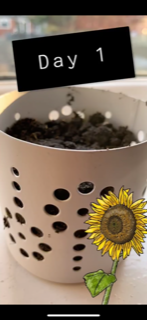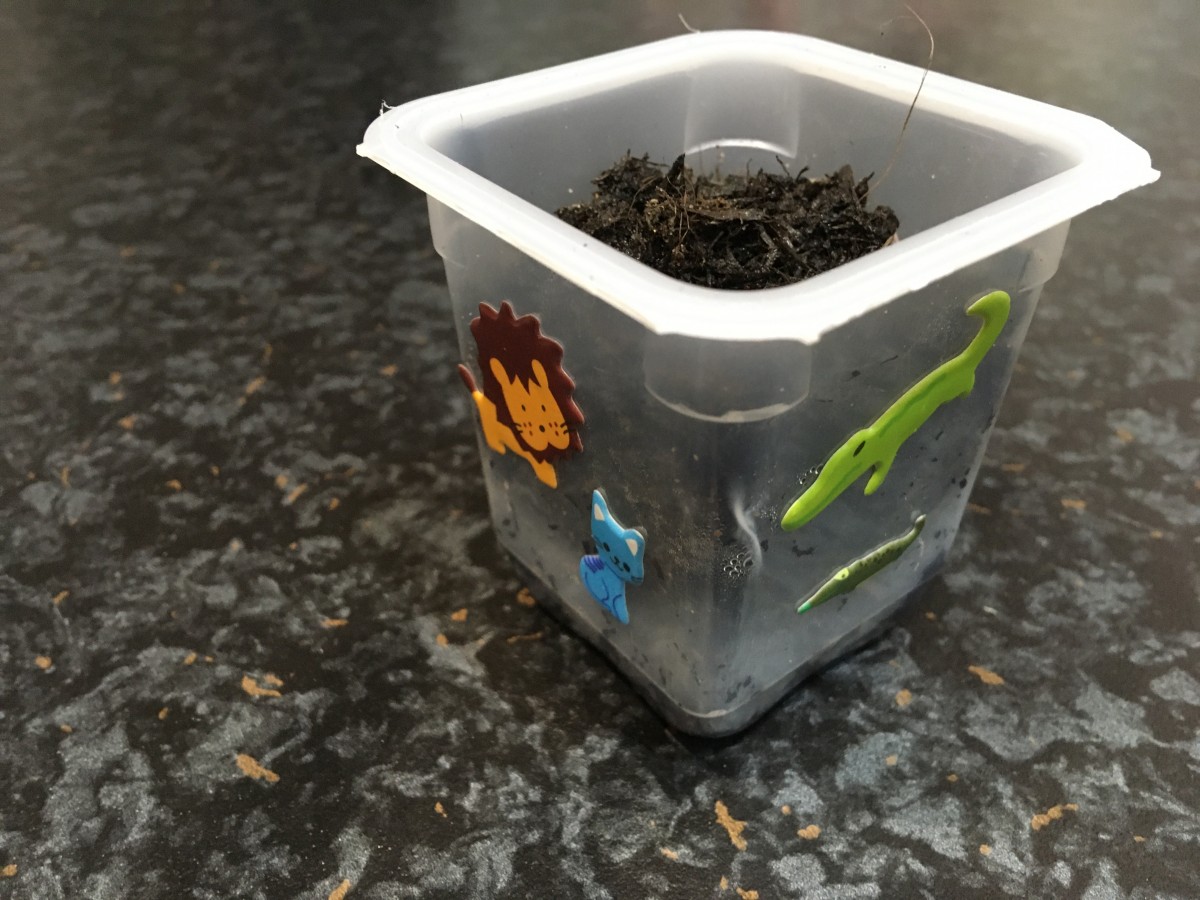 Monday 23rd March 2020
Purple Mash Home Learning
Look at this wonderful Easter egg decorated by Hakeem.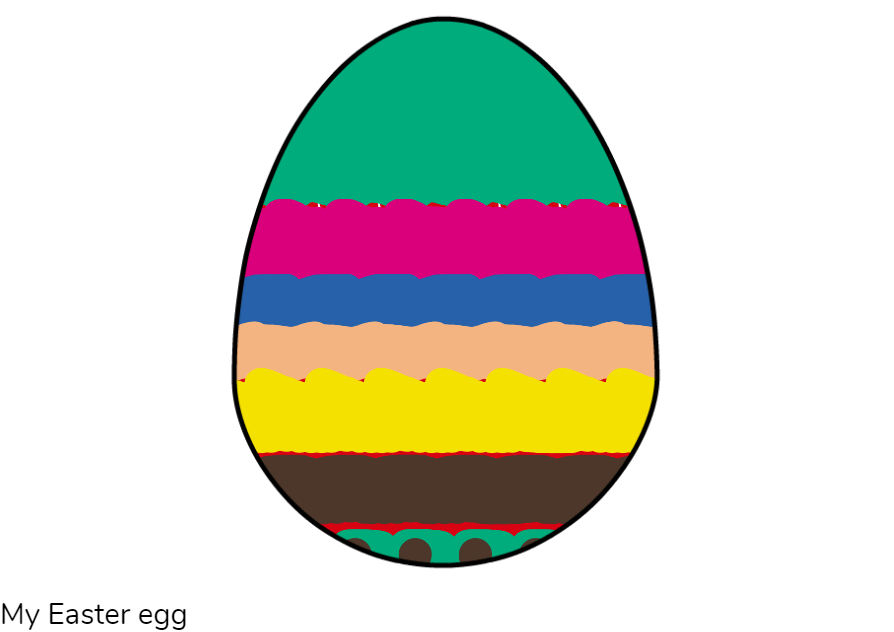 Our topic in Spring 2 is On the Move.
Sports Relief 2020
Miss Knight led a Zumba workshop with EYFS.
The children showed fantastic listening skills and were able to follow the dance movements to the beat.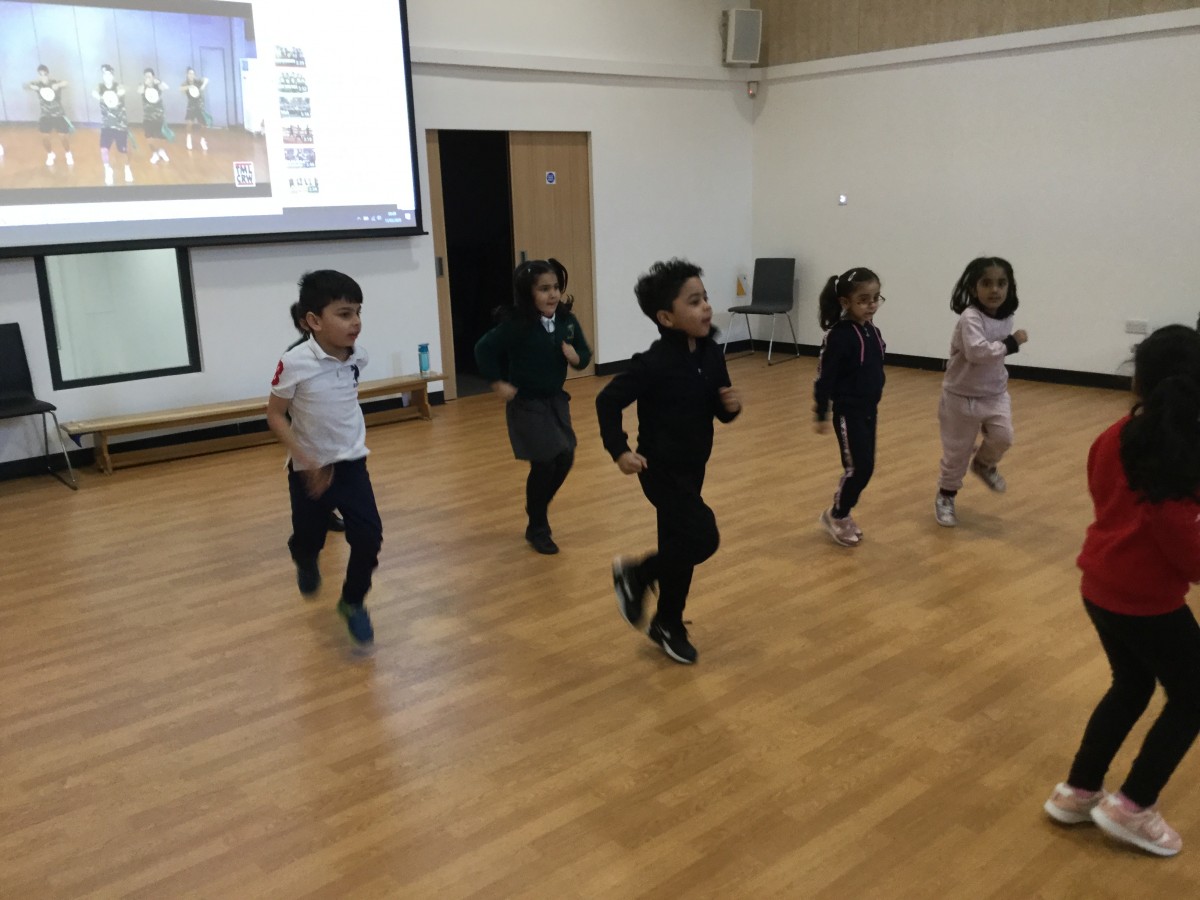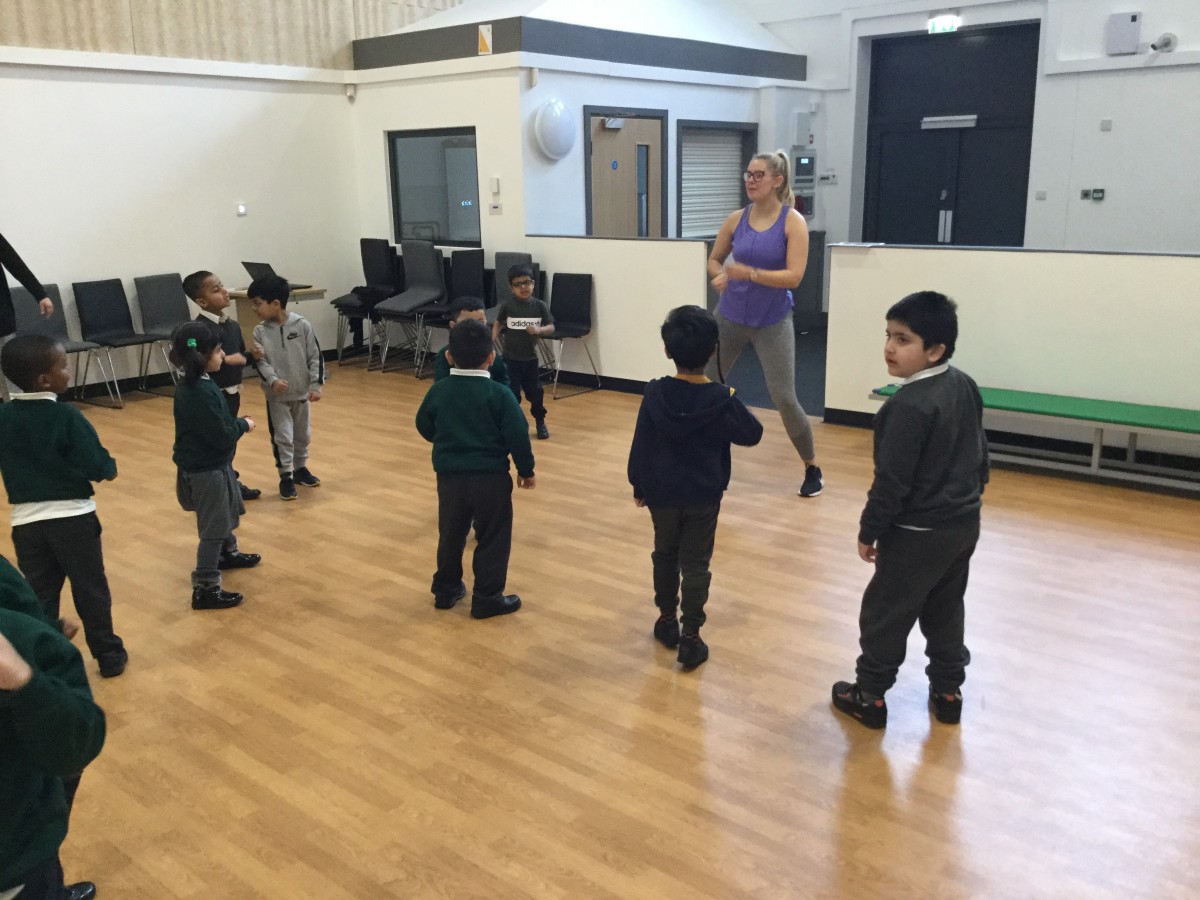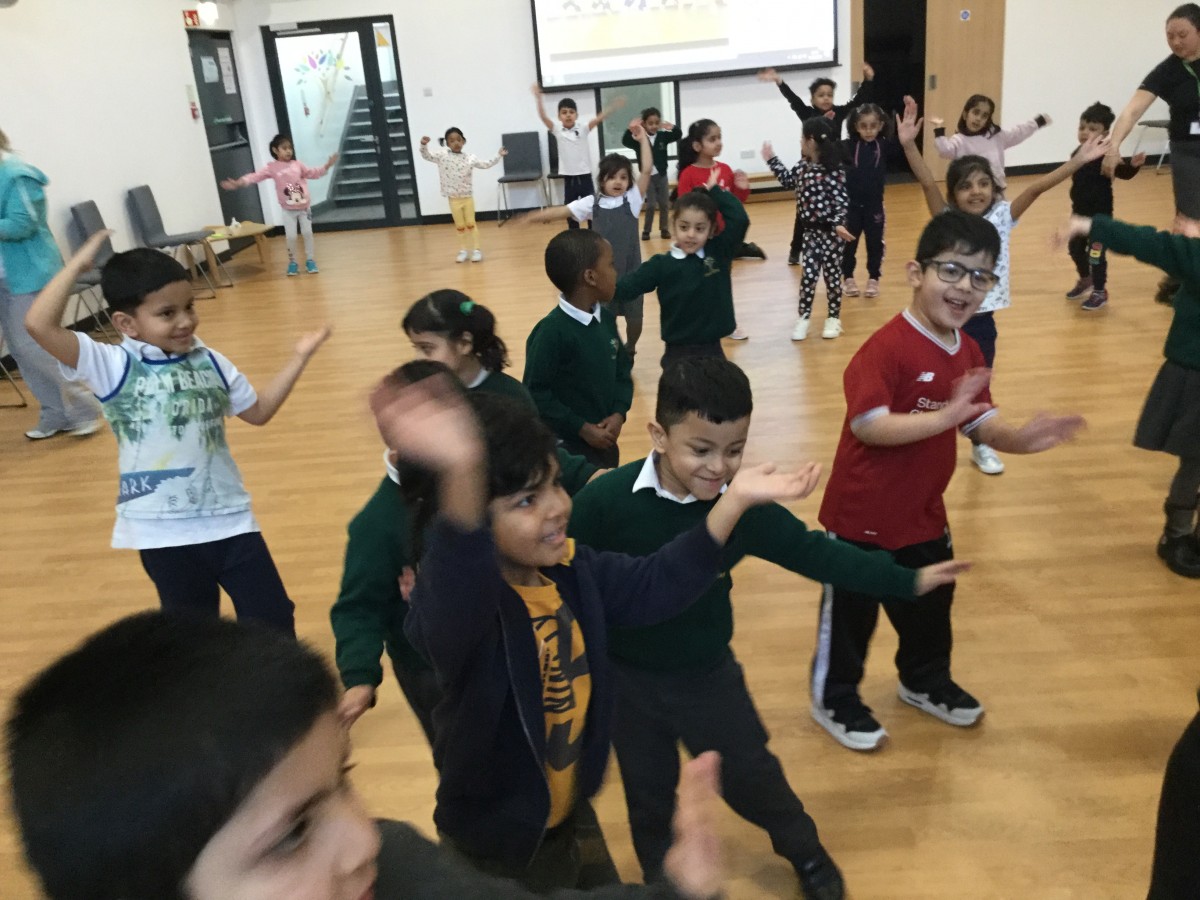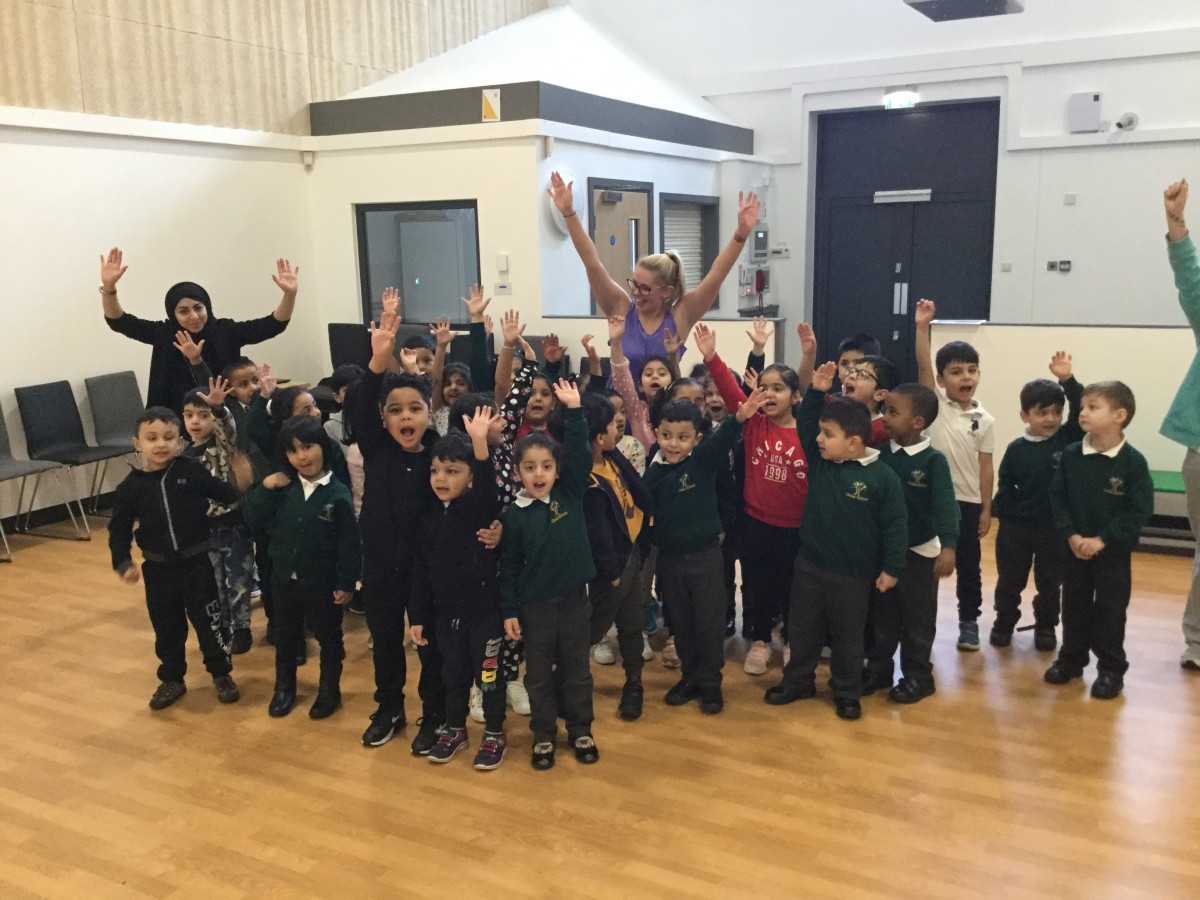 Lego Workshop
We created a house, a garden then something of our choice out of Lego.
The children used their creative and problem solving skills to make some super models.
The models were all put together to make a mini town.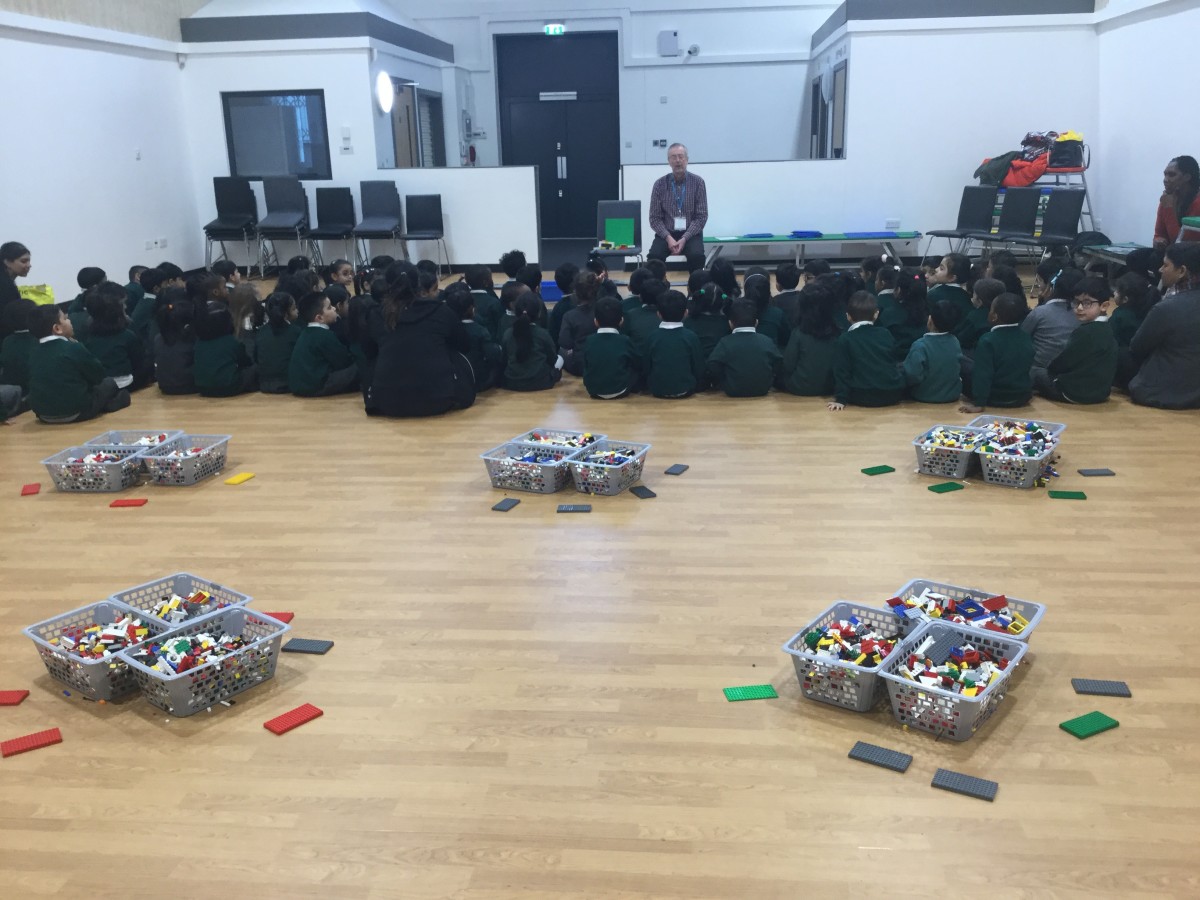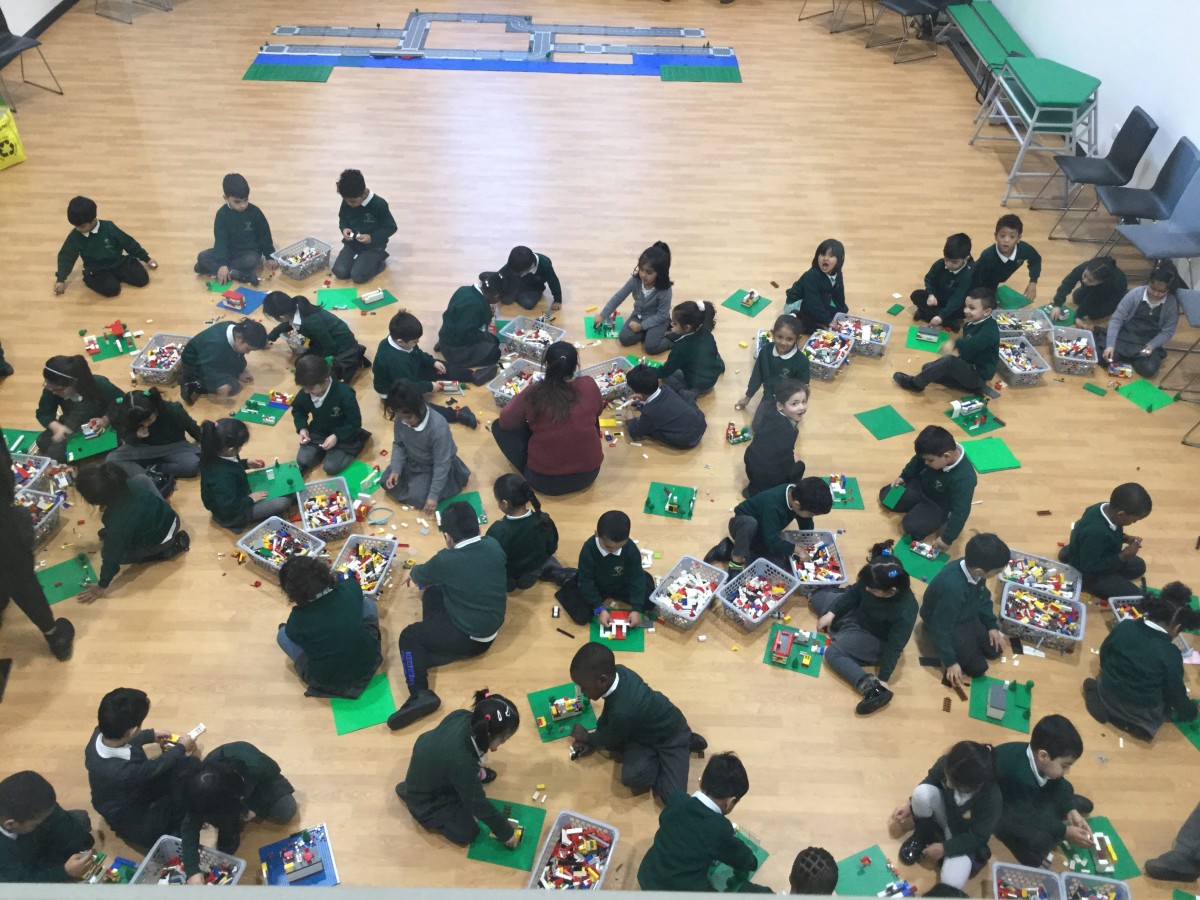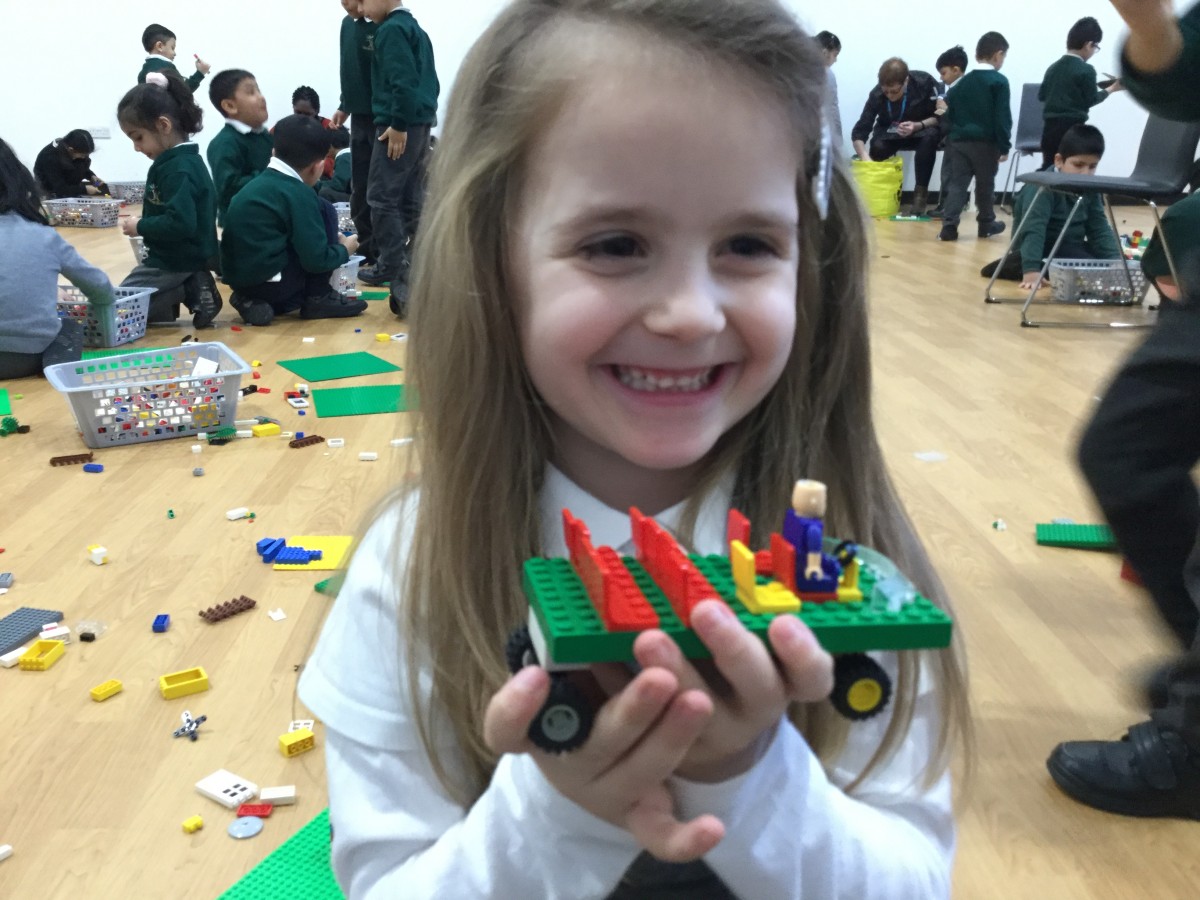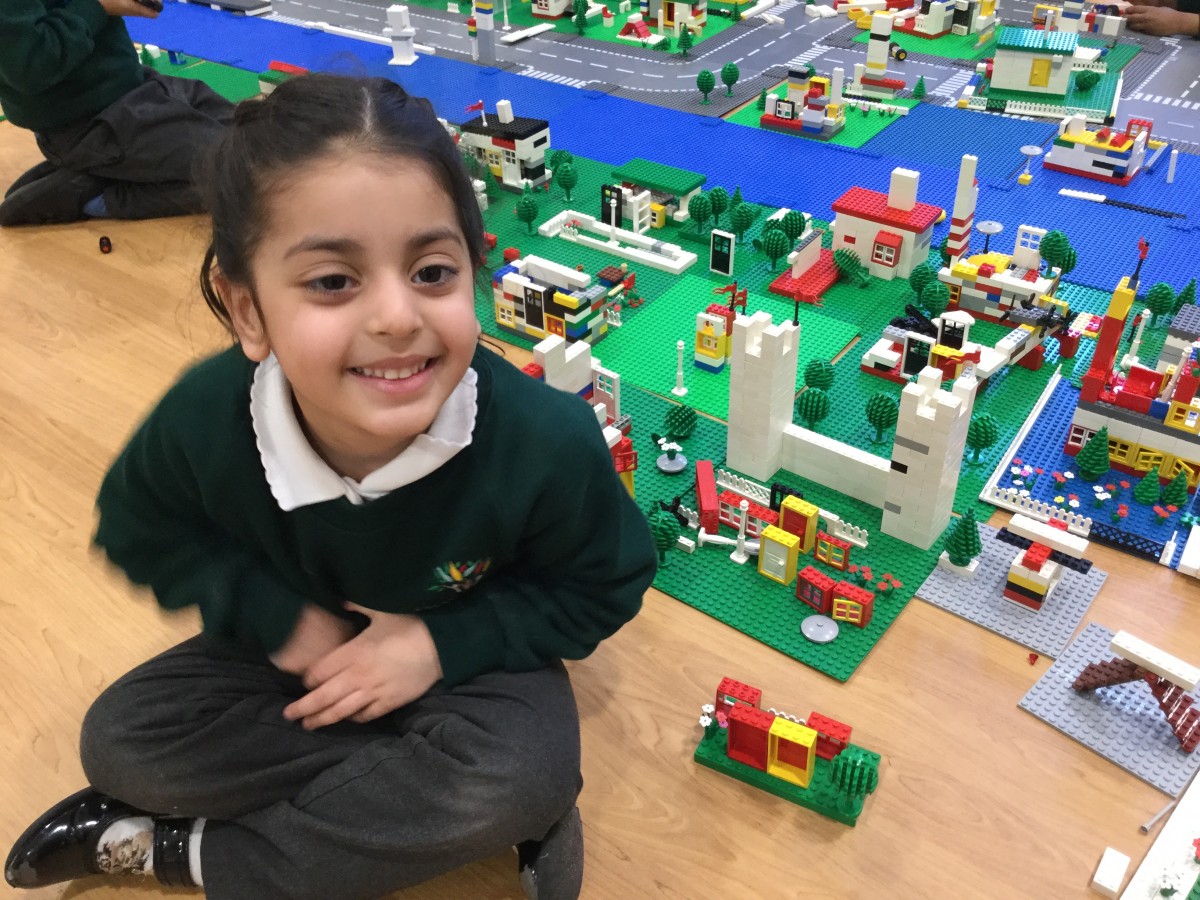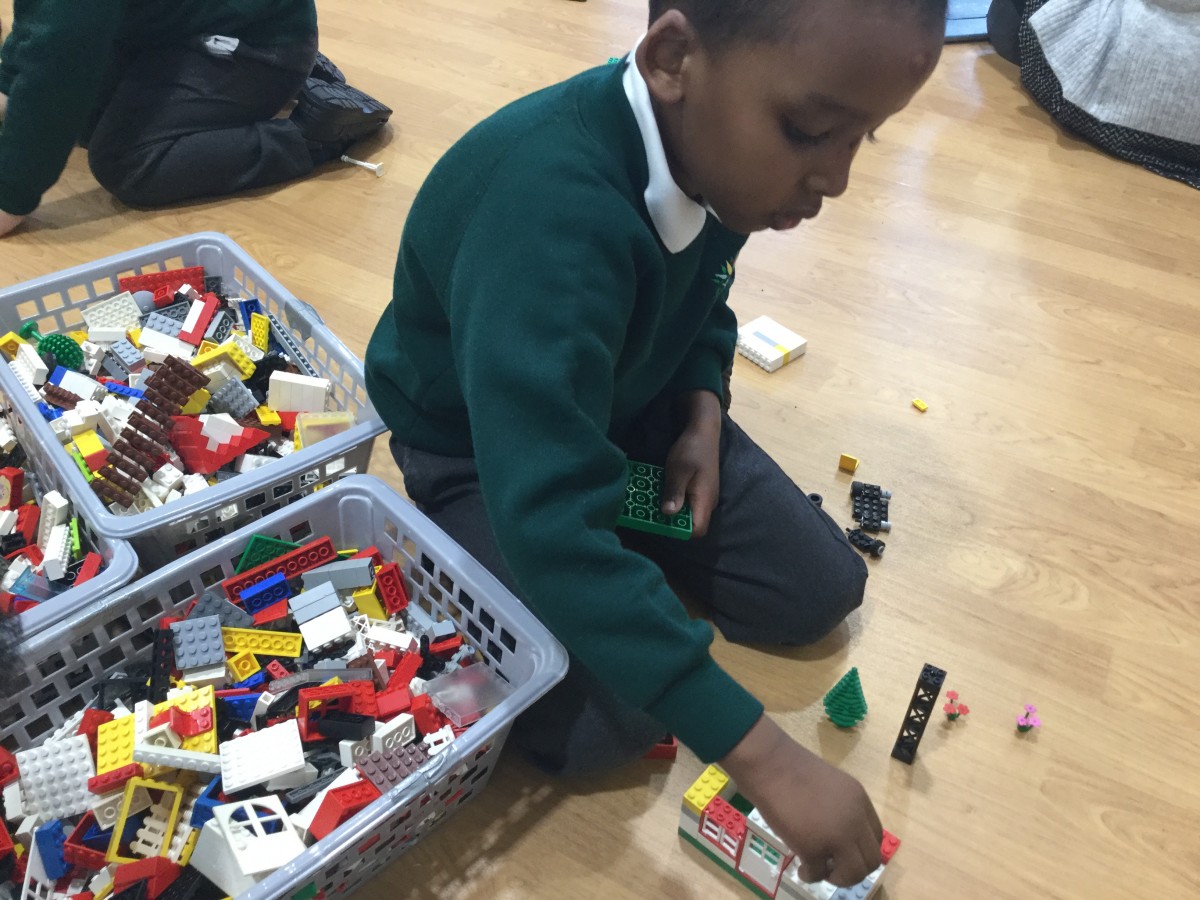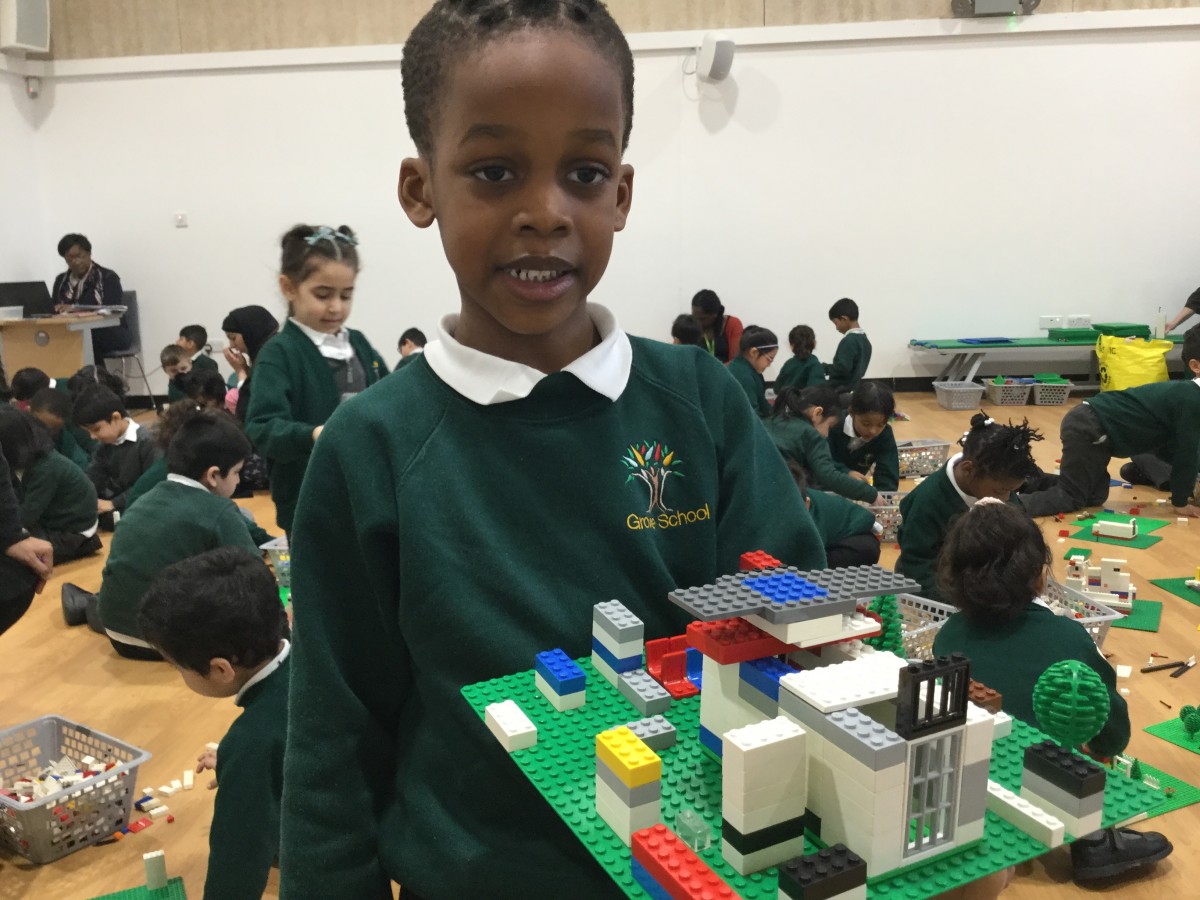 Science Week
During Science week we have developed our understanding of the world by planning and making decisions about the kind of experienments we want to take part in.
We have been investigating, making predictions and testing our our ideas.
It was lots of fun!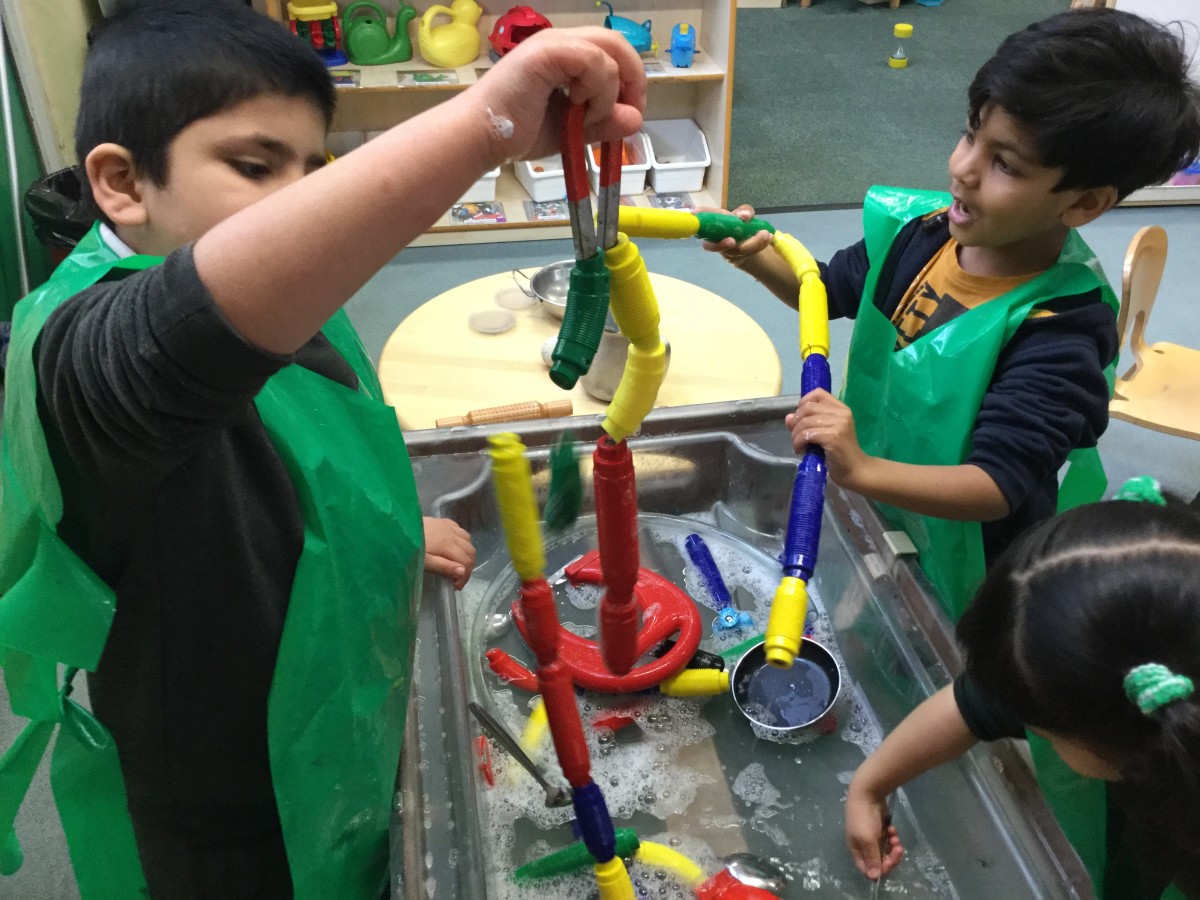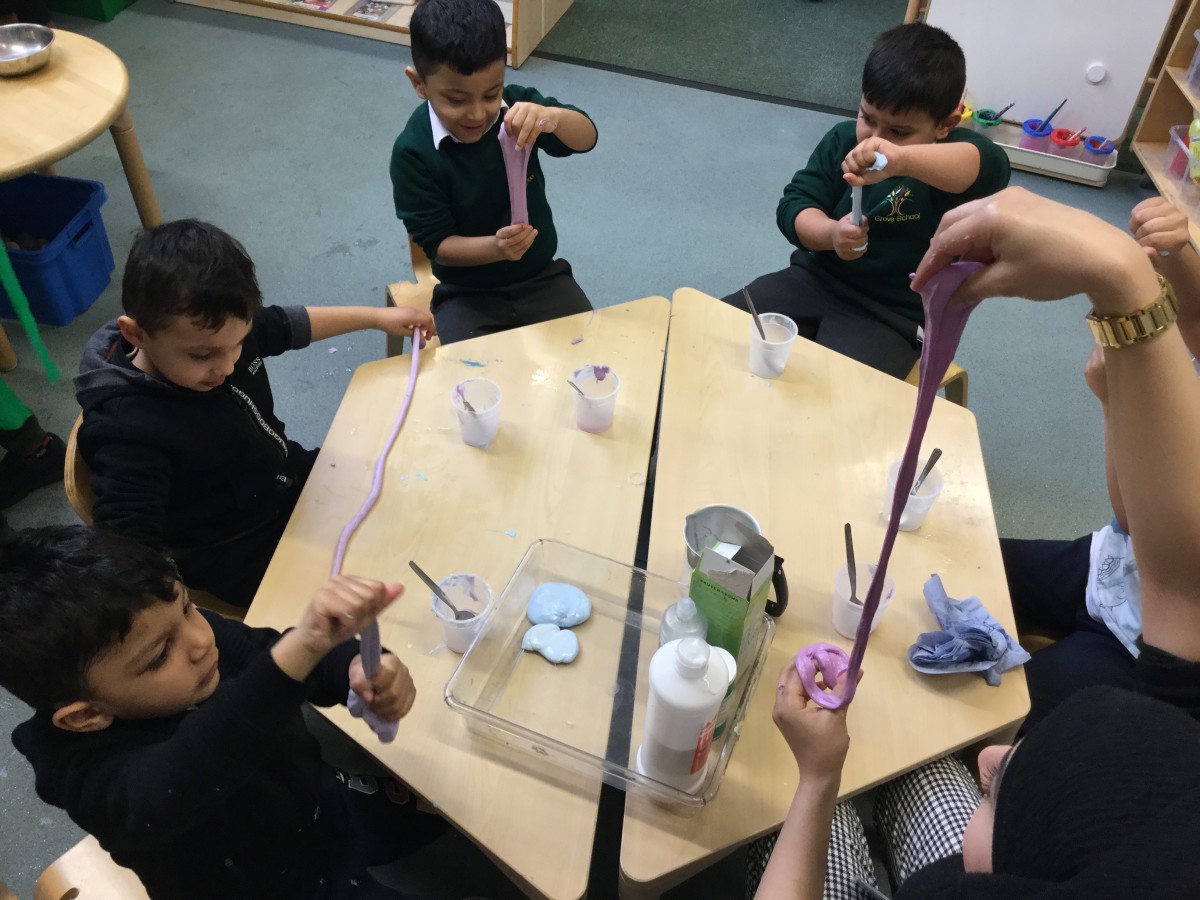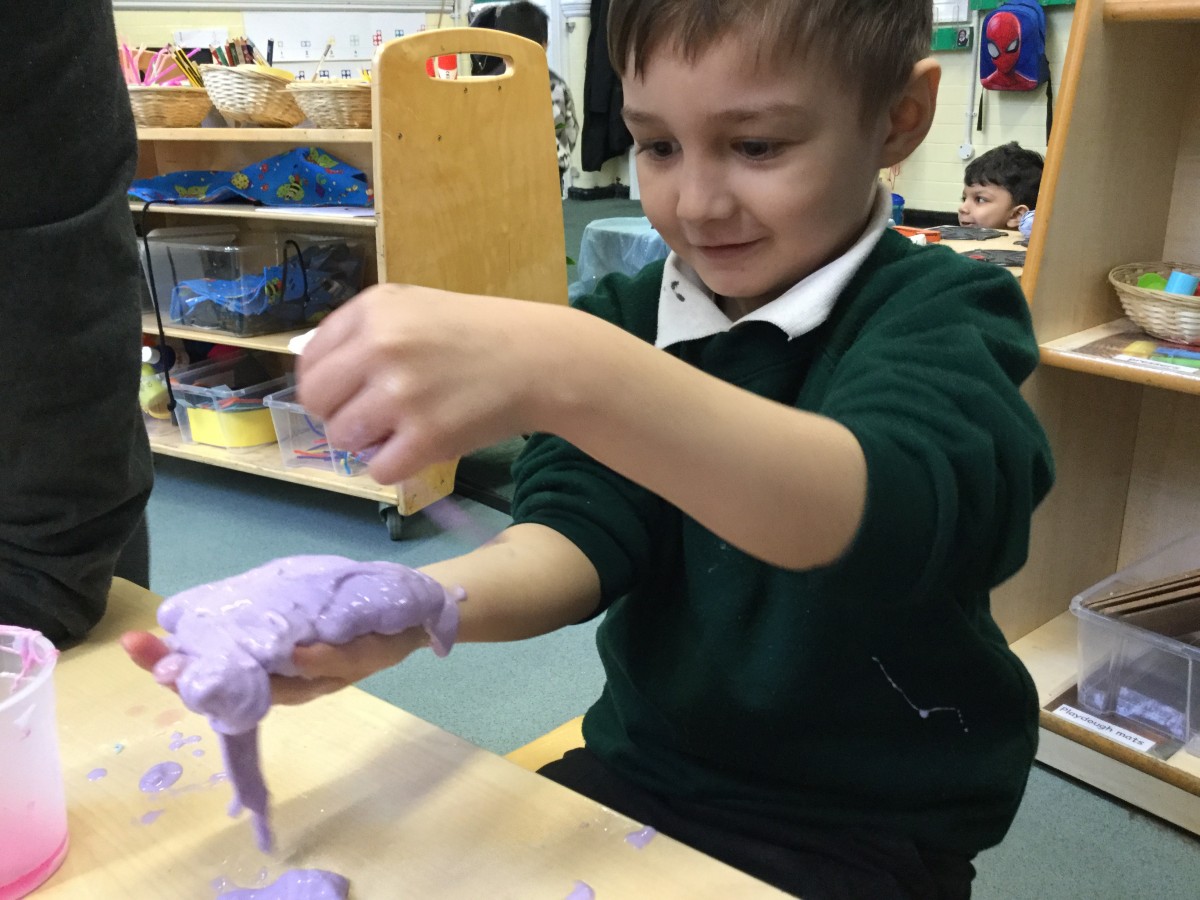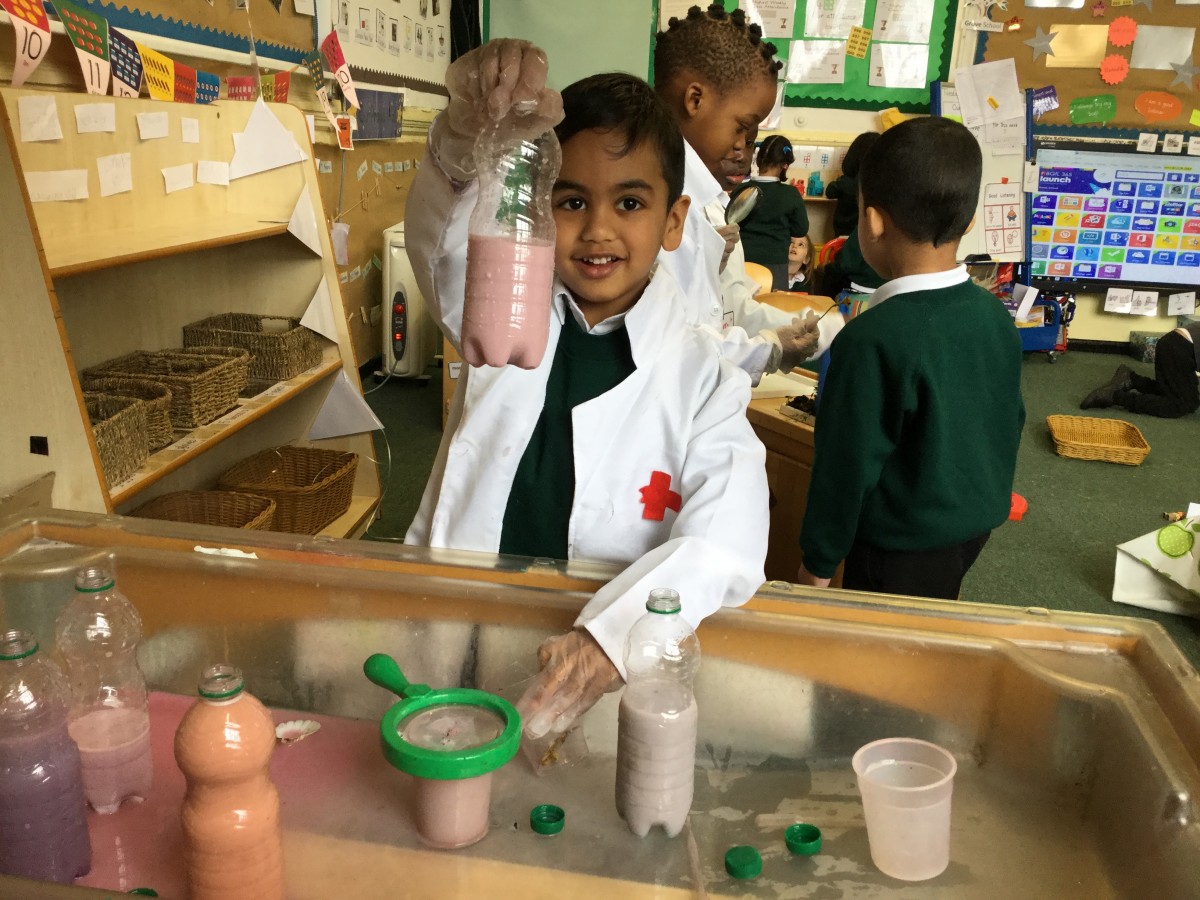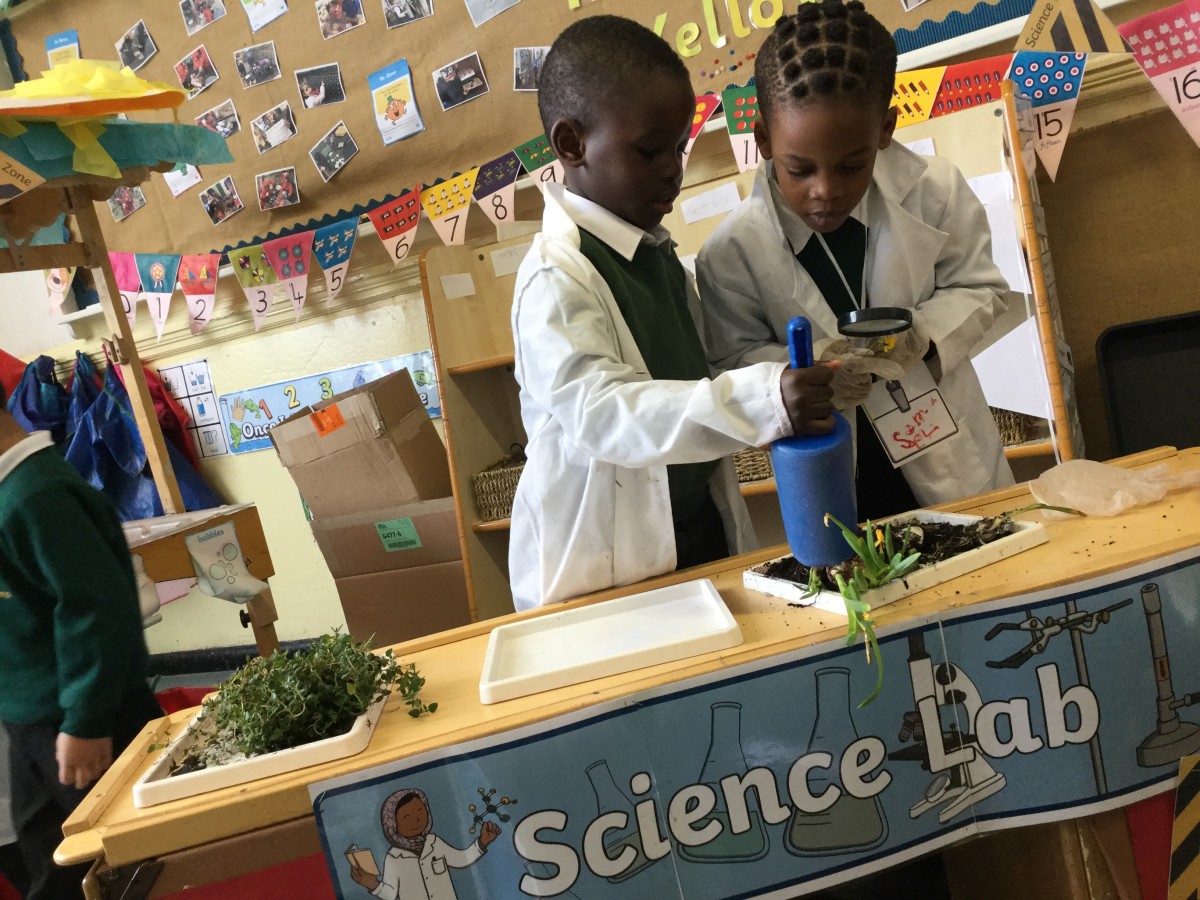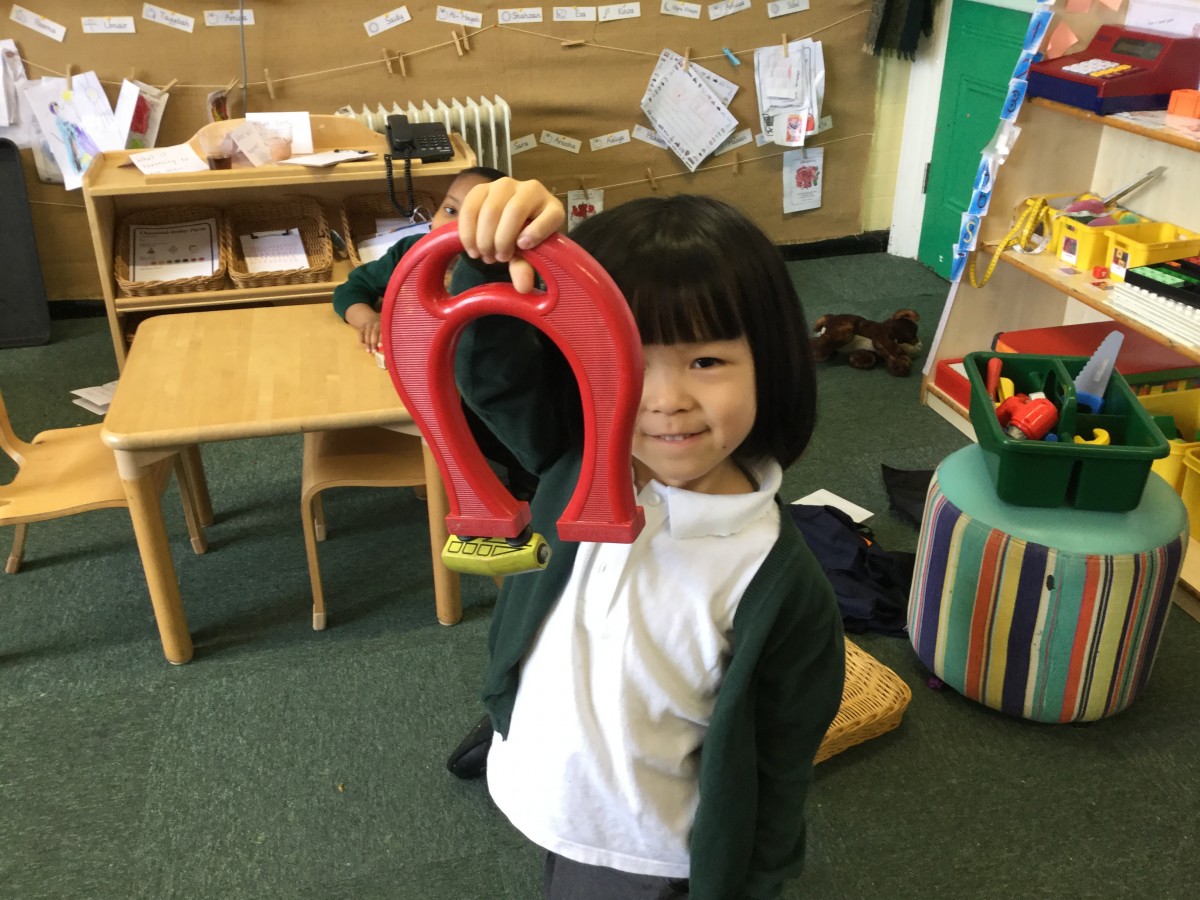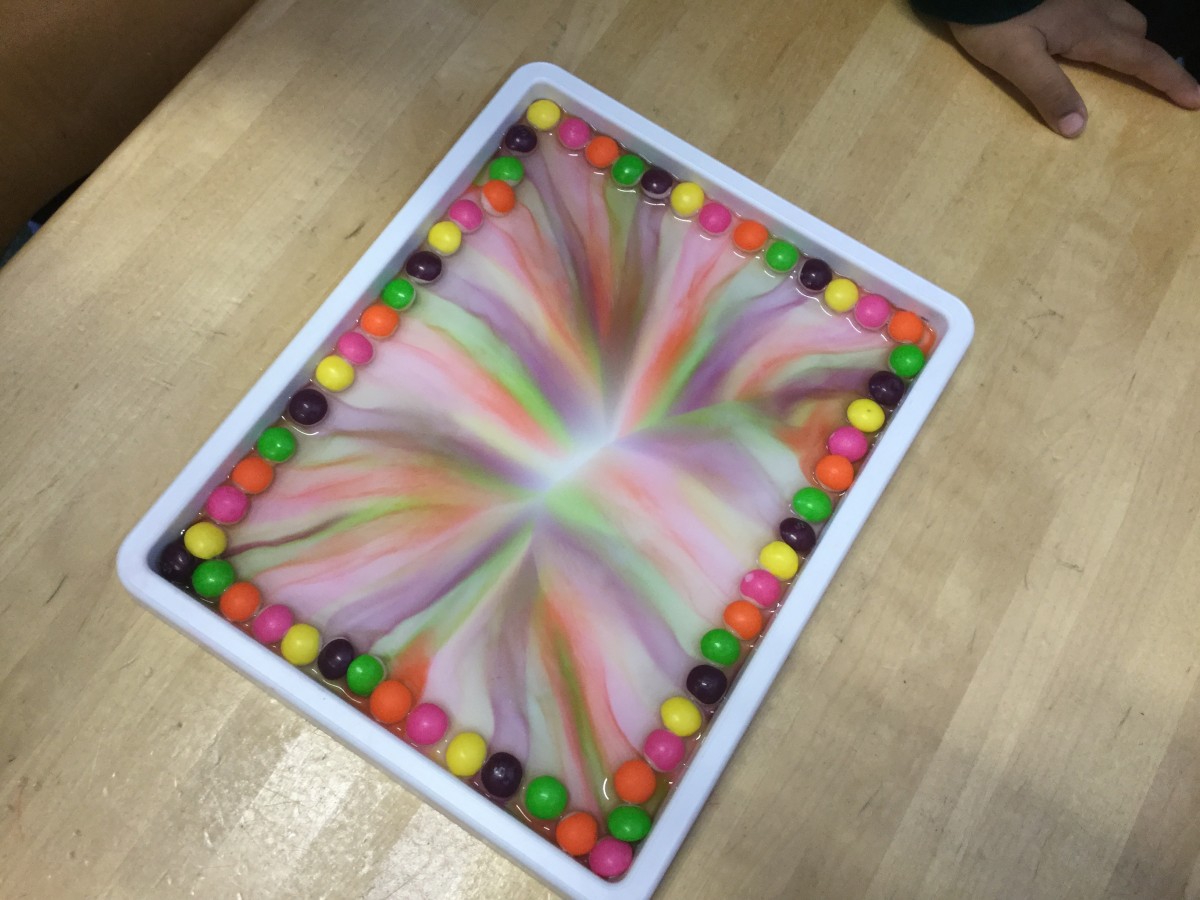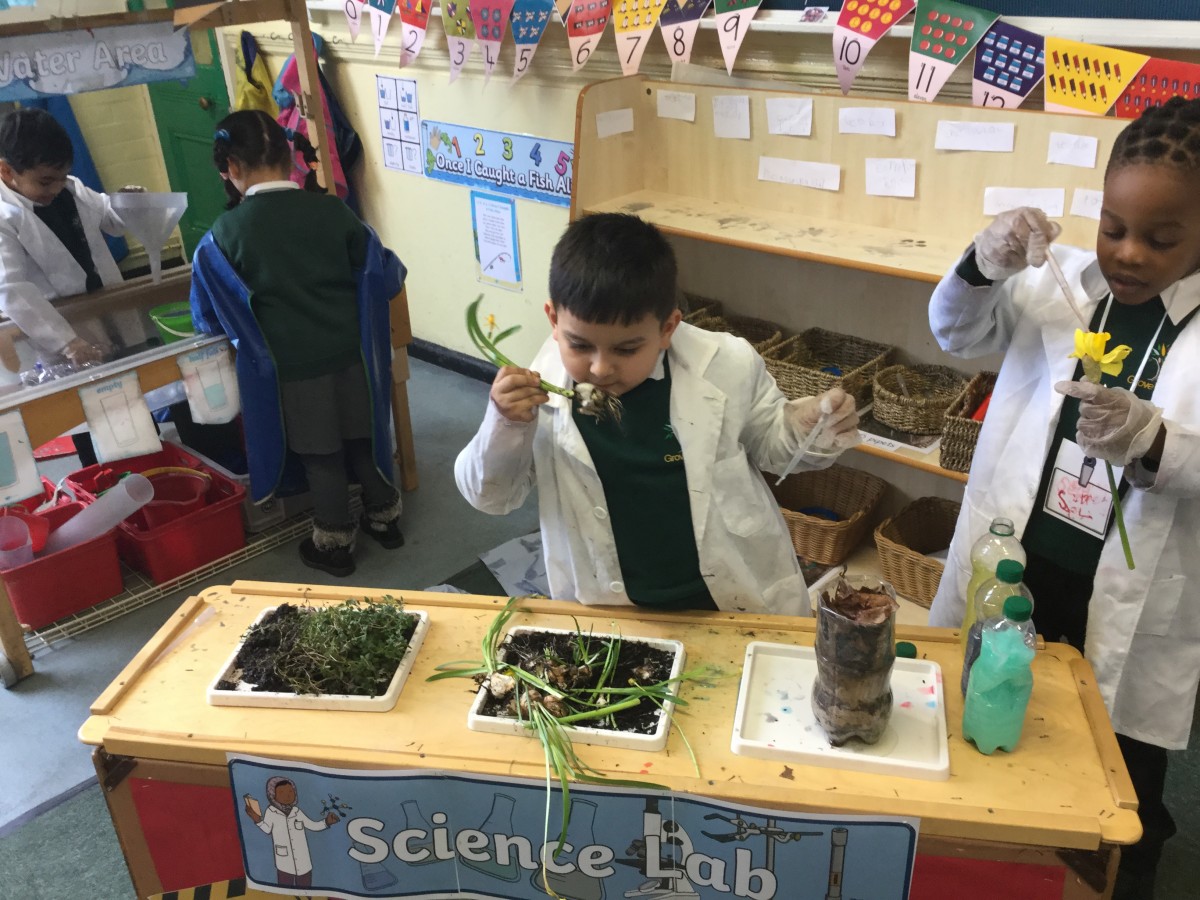 Handsworth
We looked at a birds eye view of Grove School on a map.
The children found Grove School and lots of roads around school on the map.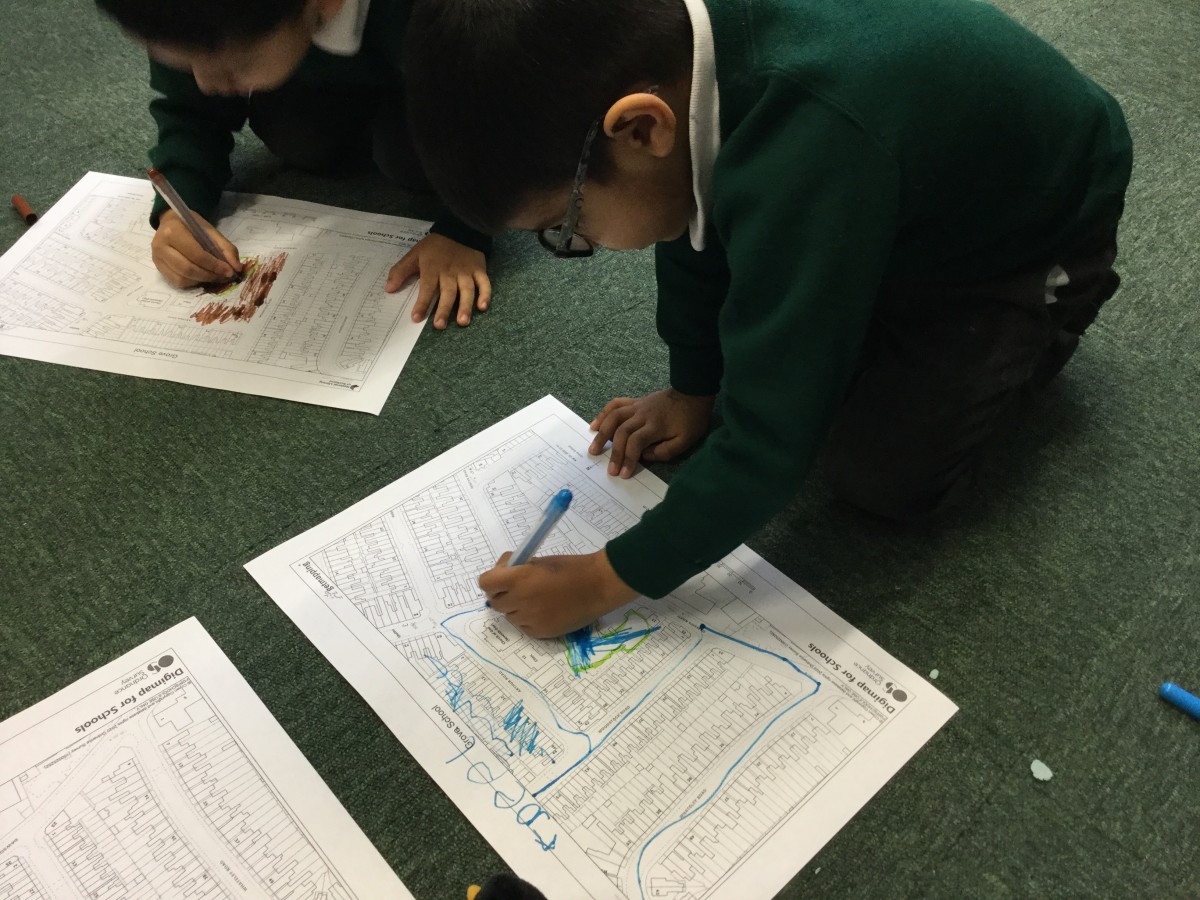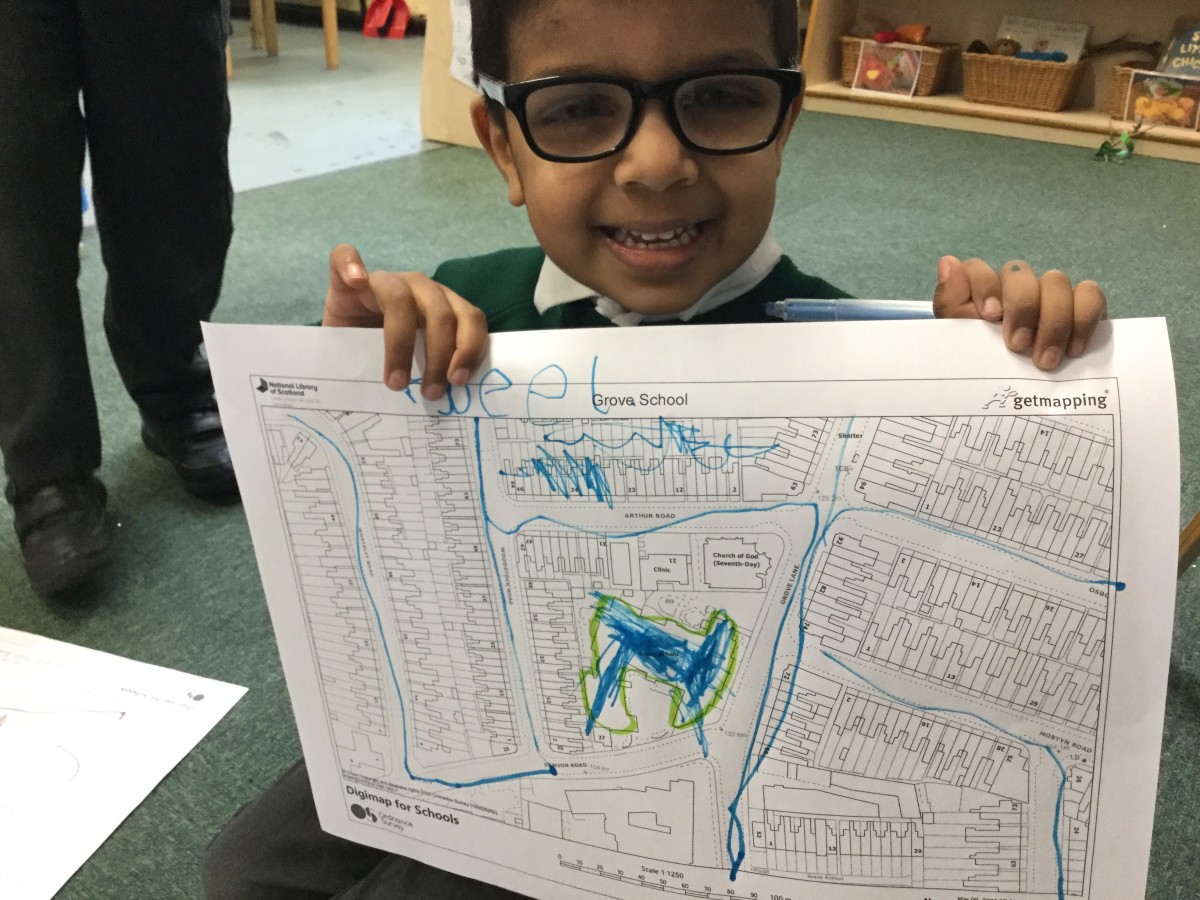 We talked about road safety and using a zebra crossing.
Then we went on a local walk around the school building.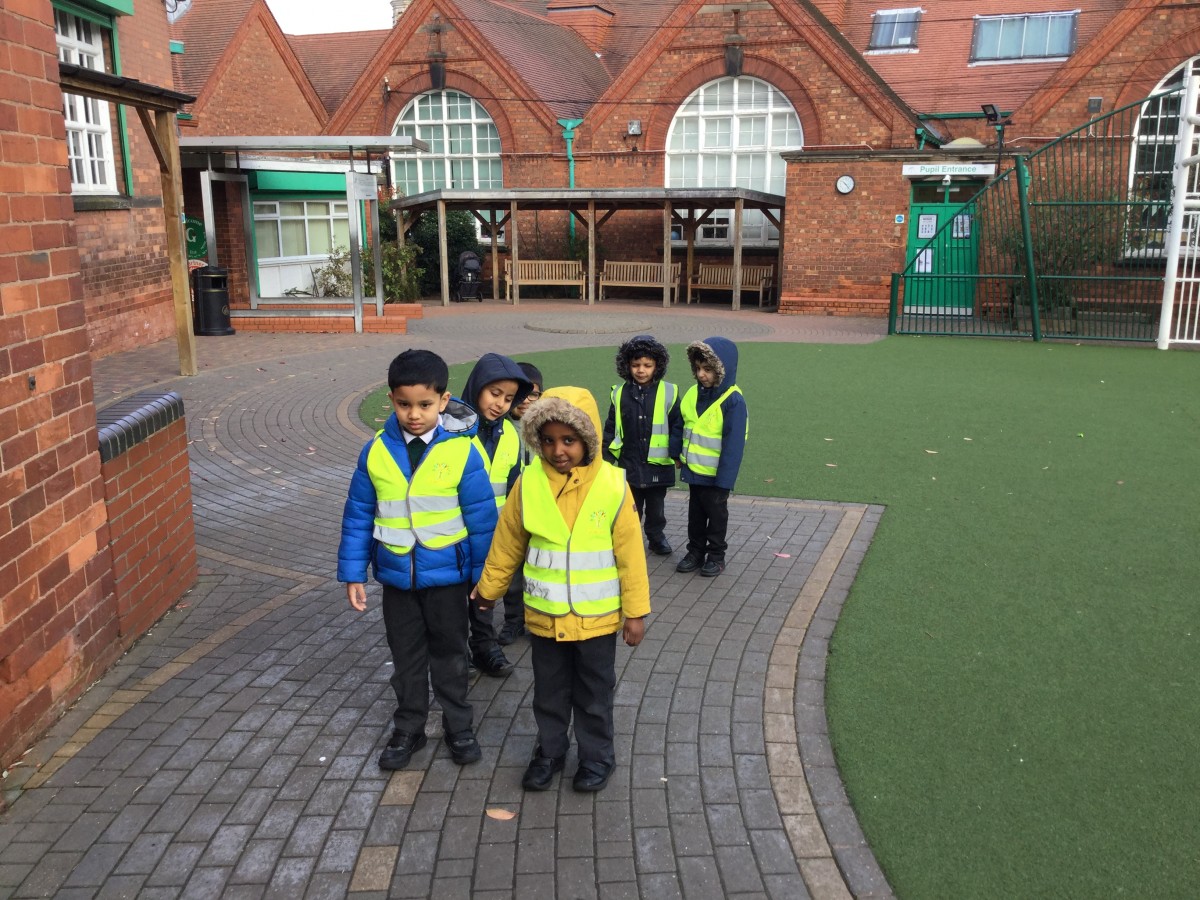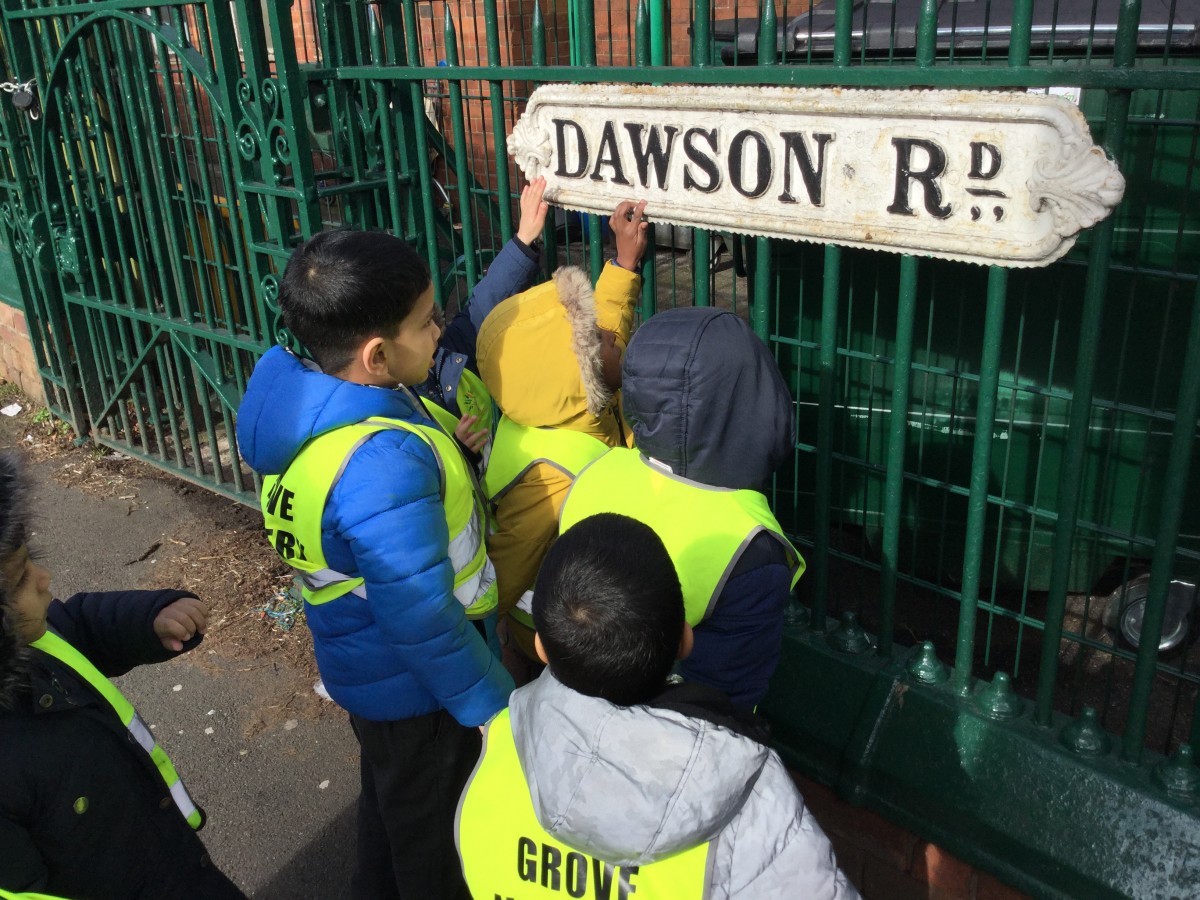 We sounded out the names of the roads around school.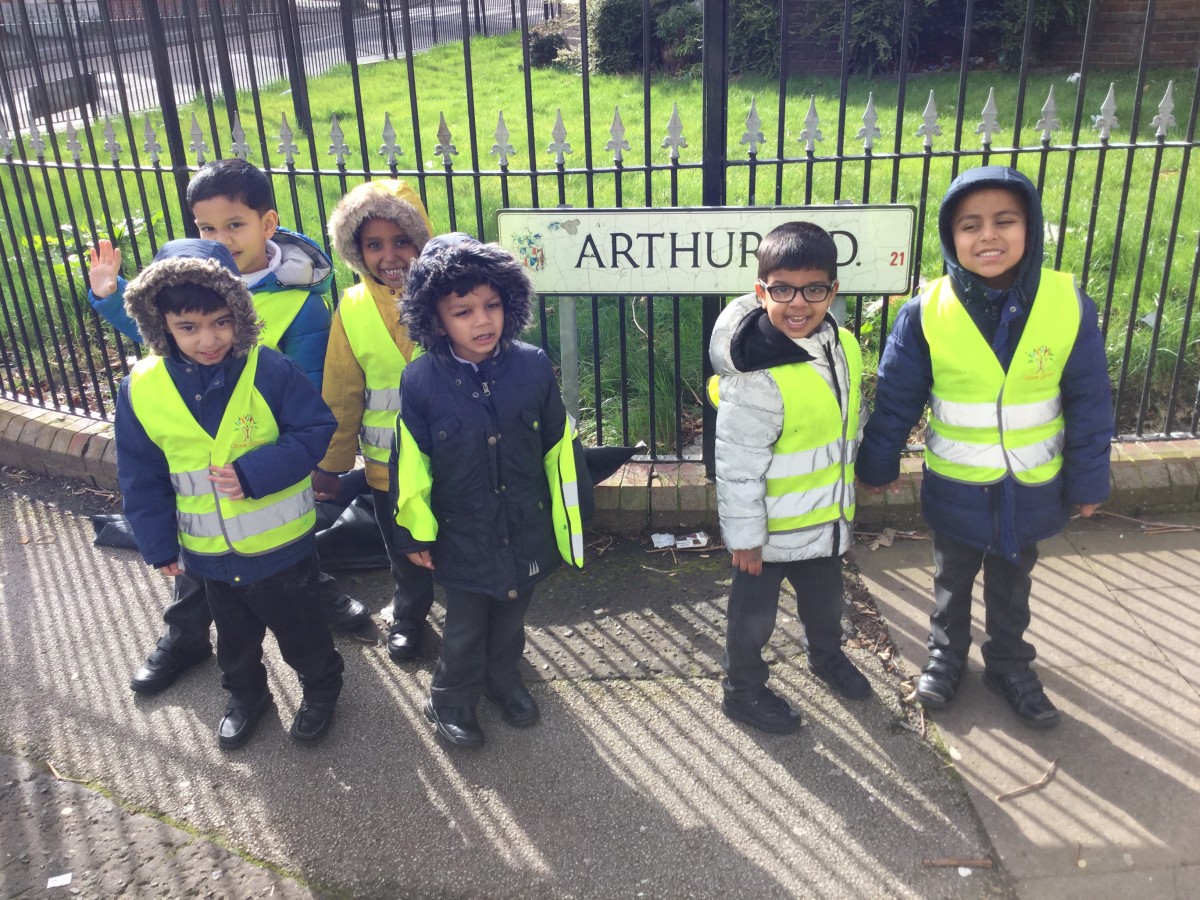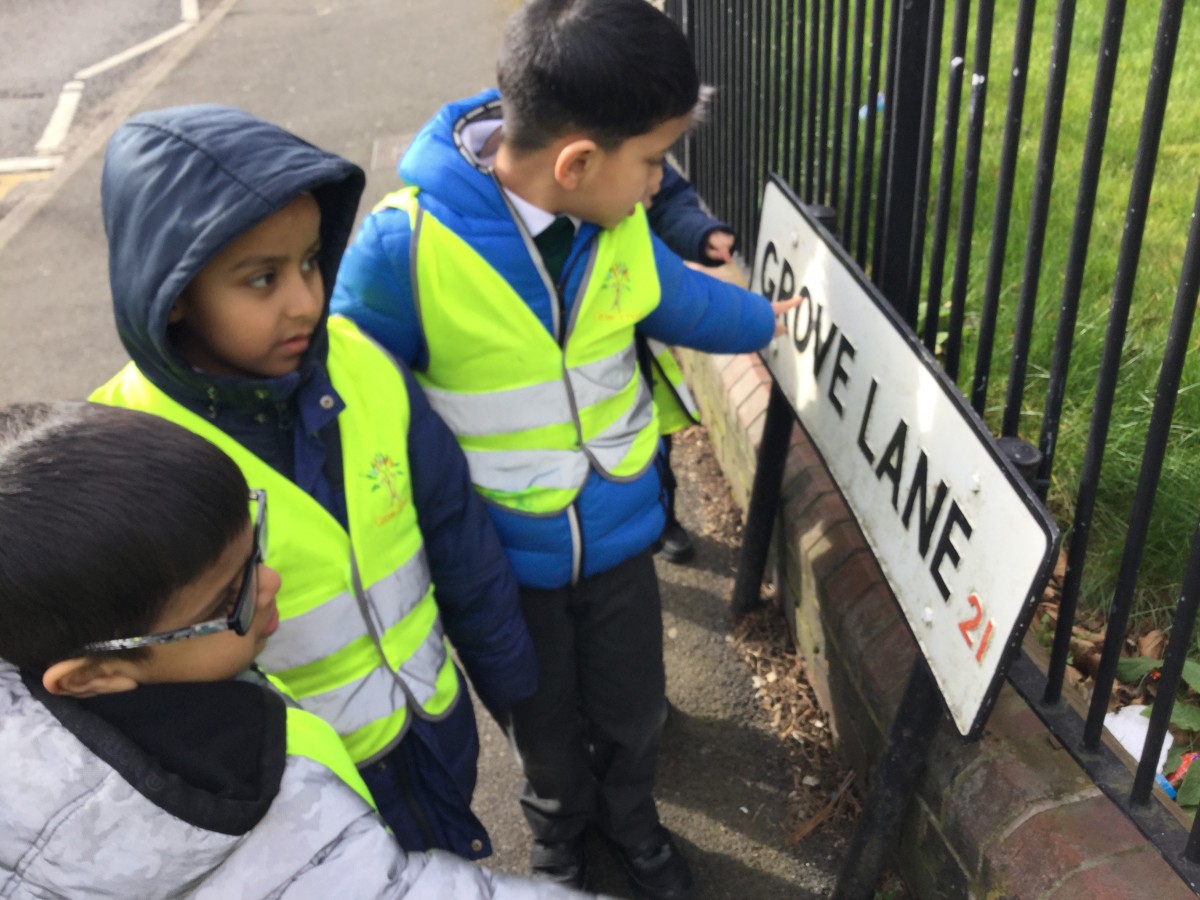 We found some interesting buildings with diffferent shapes and numbers...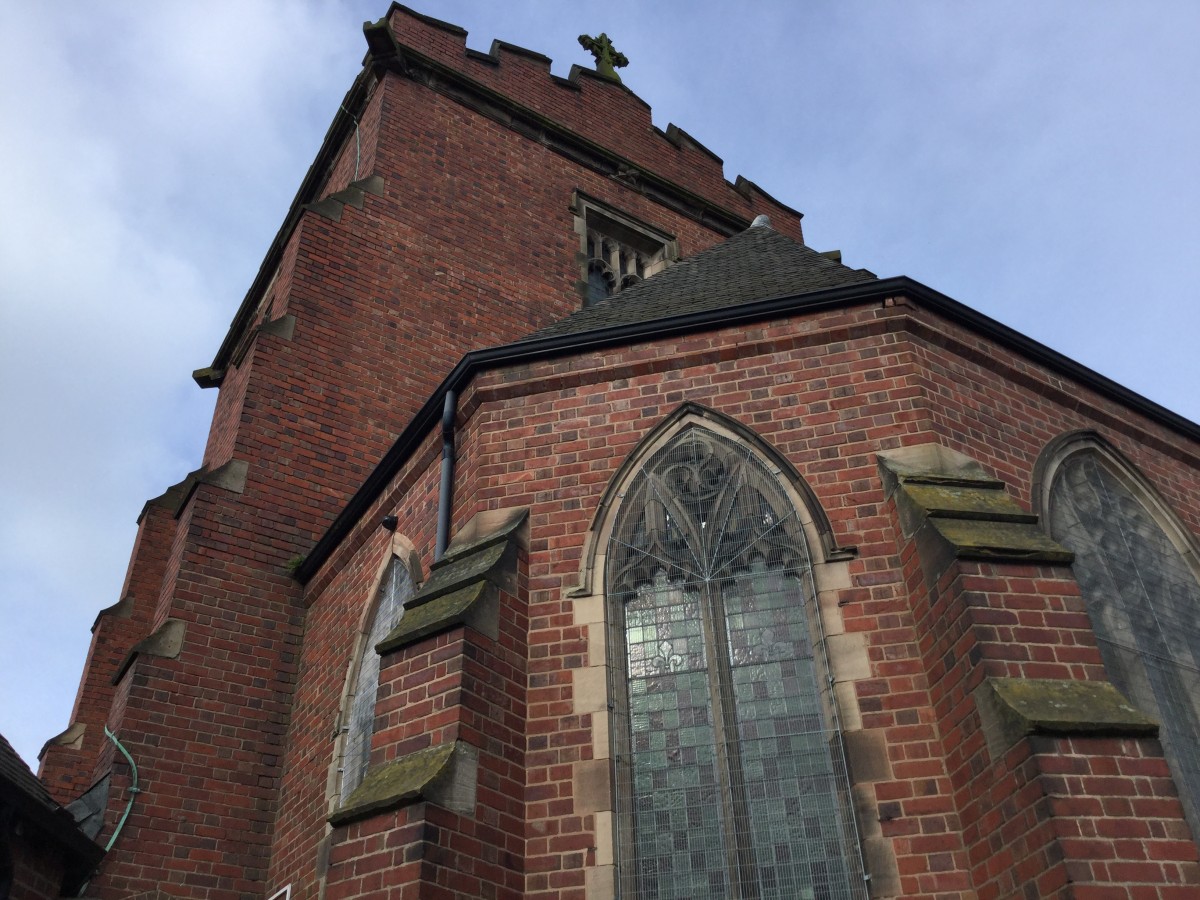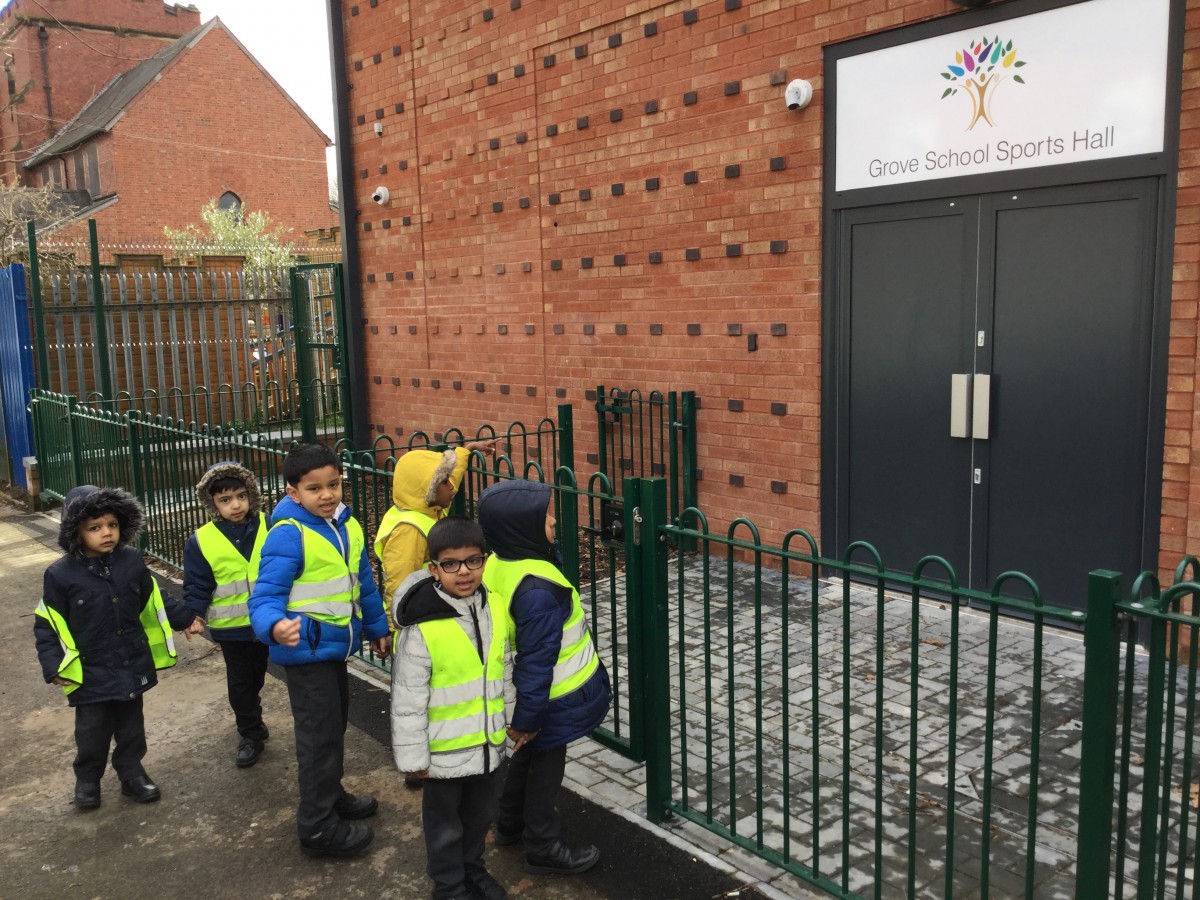 We watched a lorry deliver food to the local shop.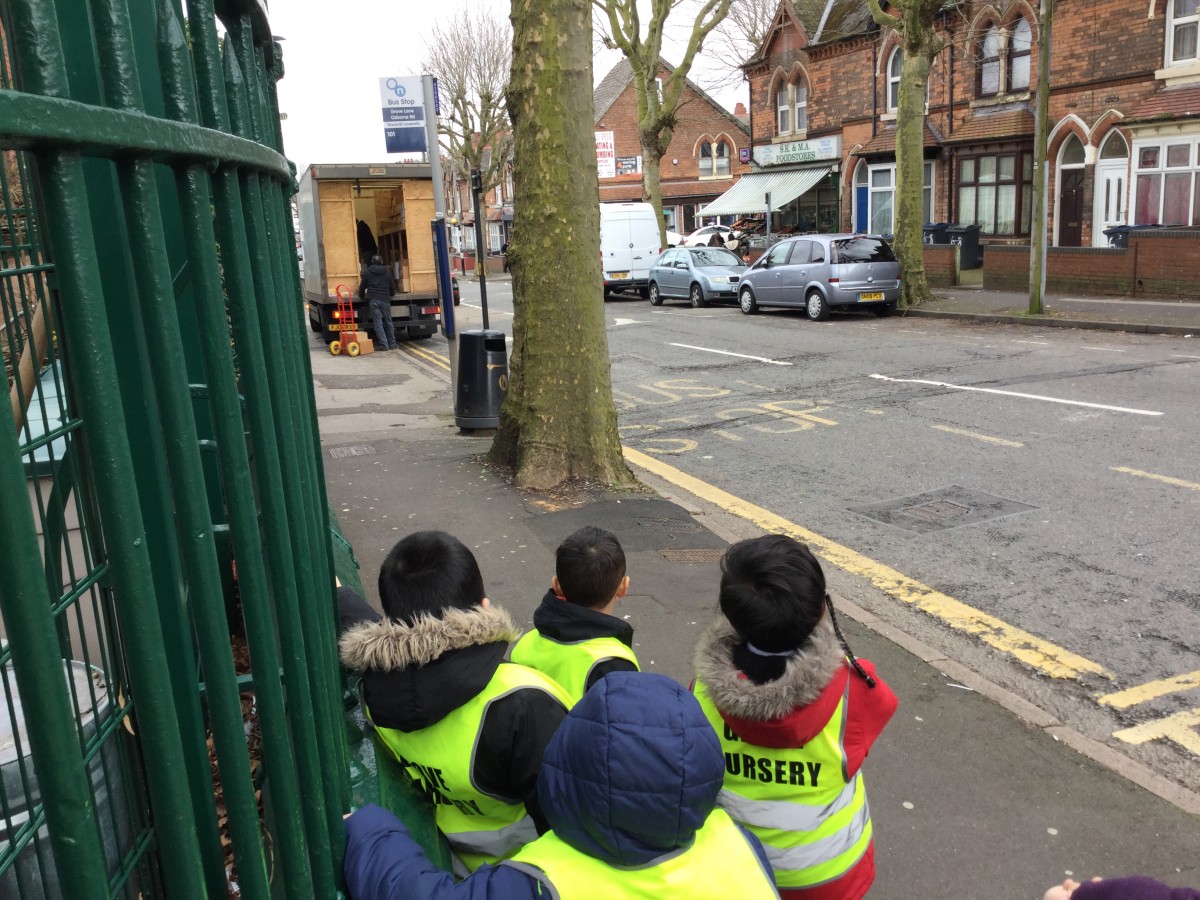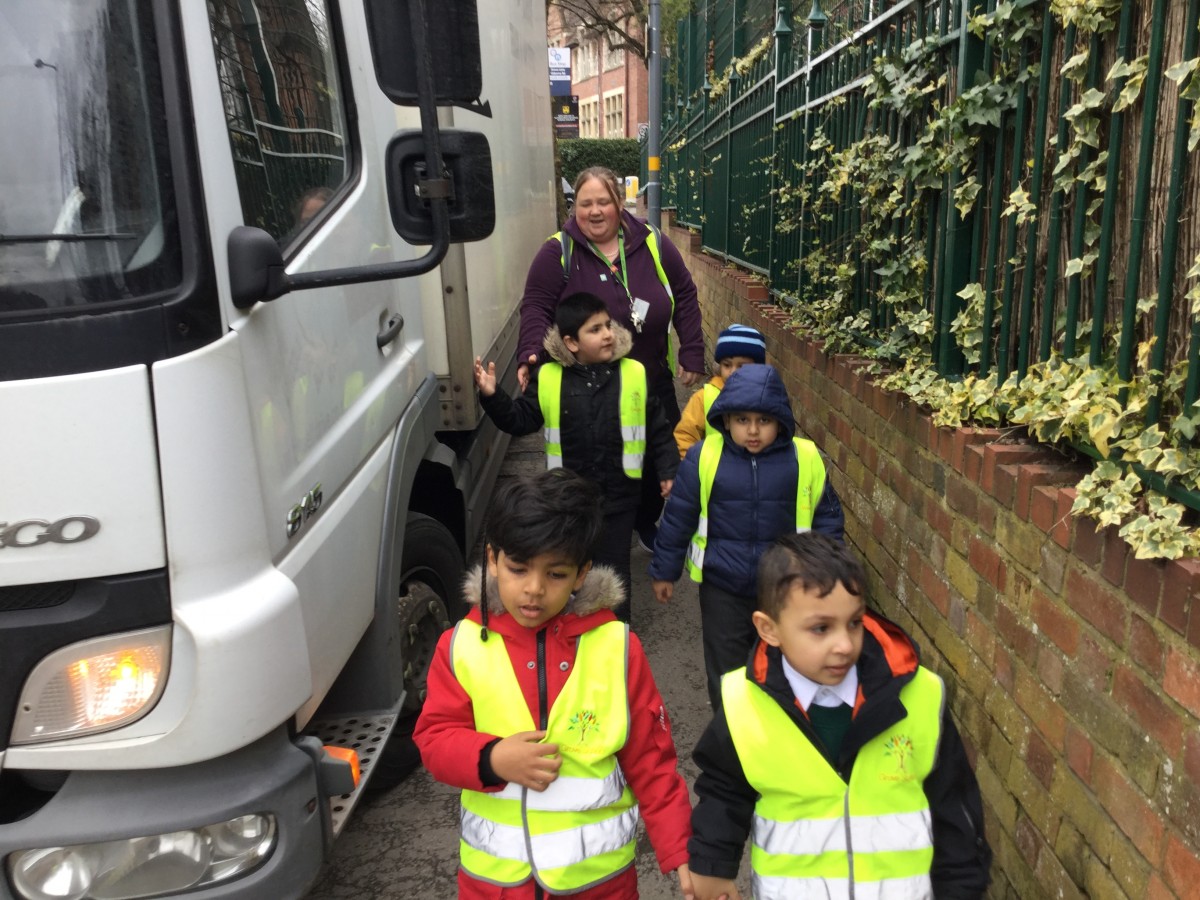 We recognised lots of places we visit with our families including a hair dresses,
King Edwards VI School, a fabric shop and Grove School office.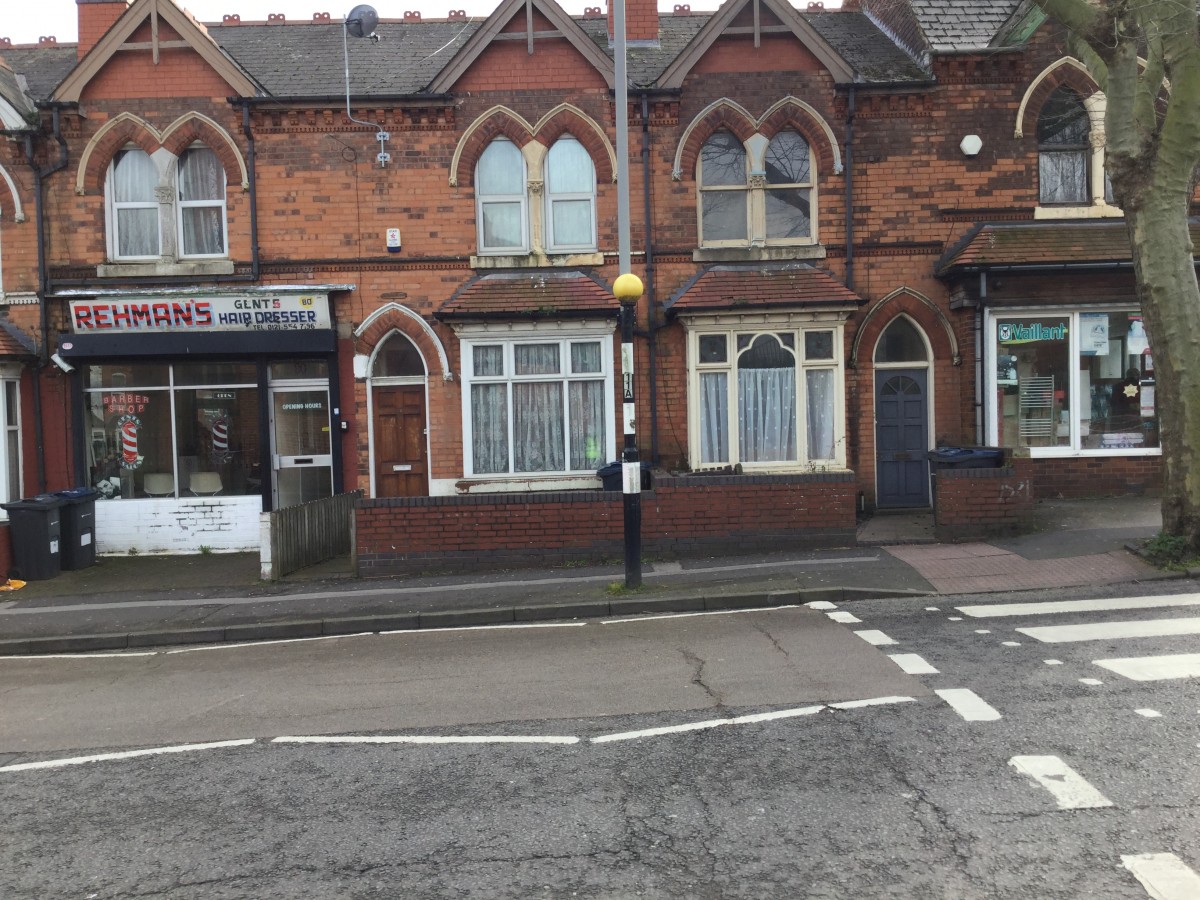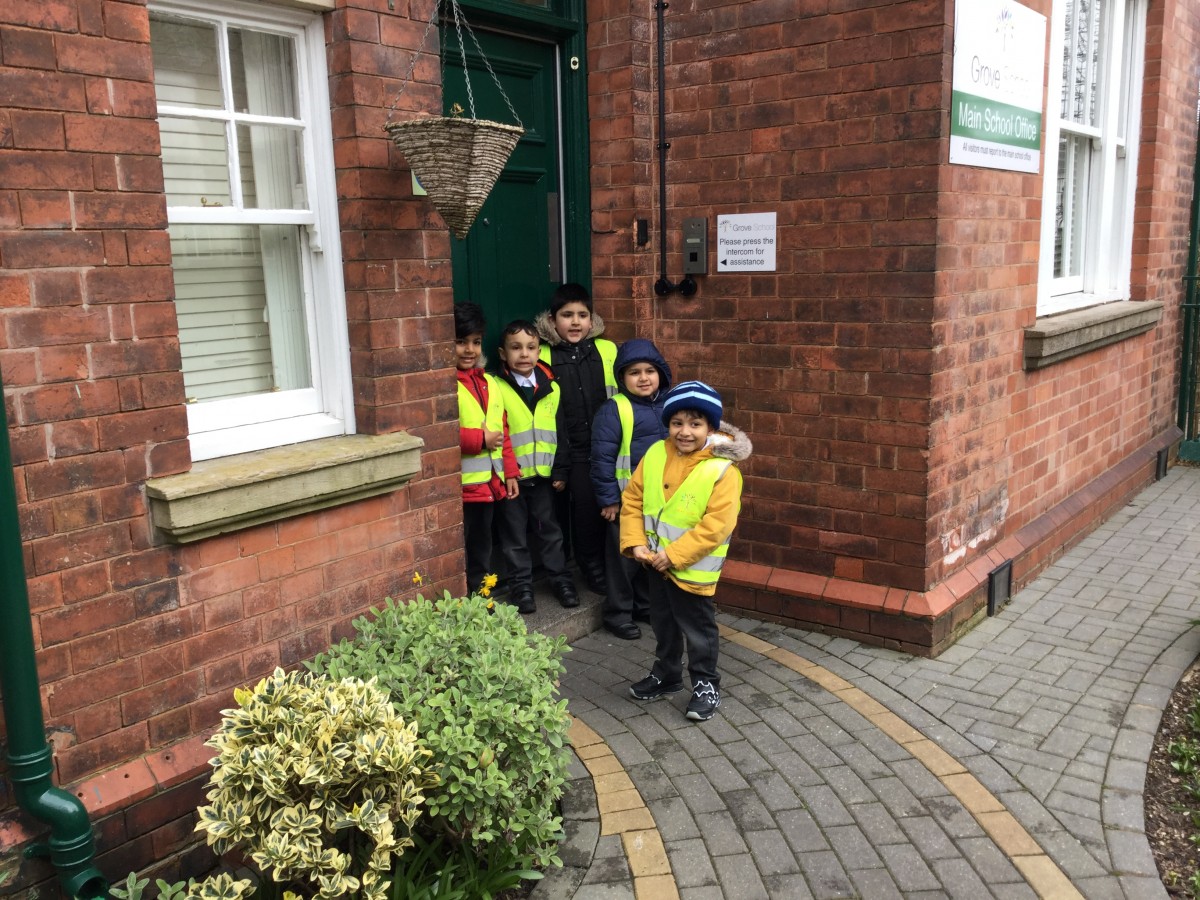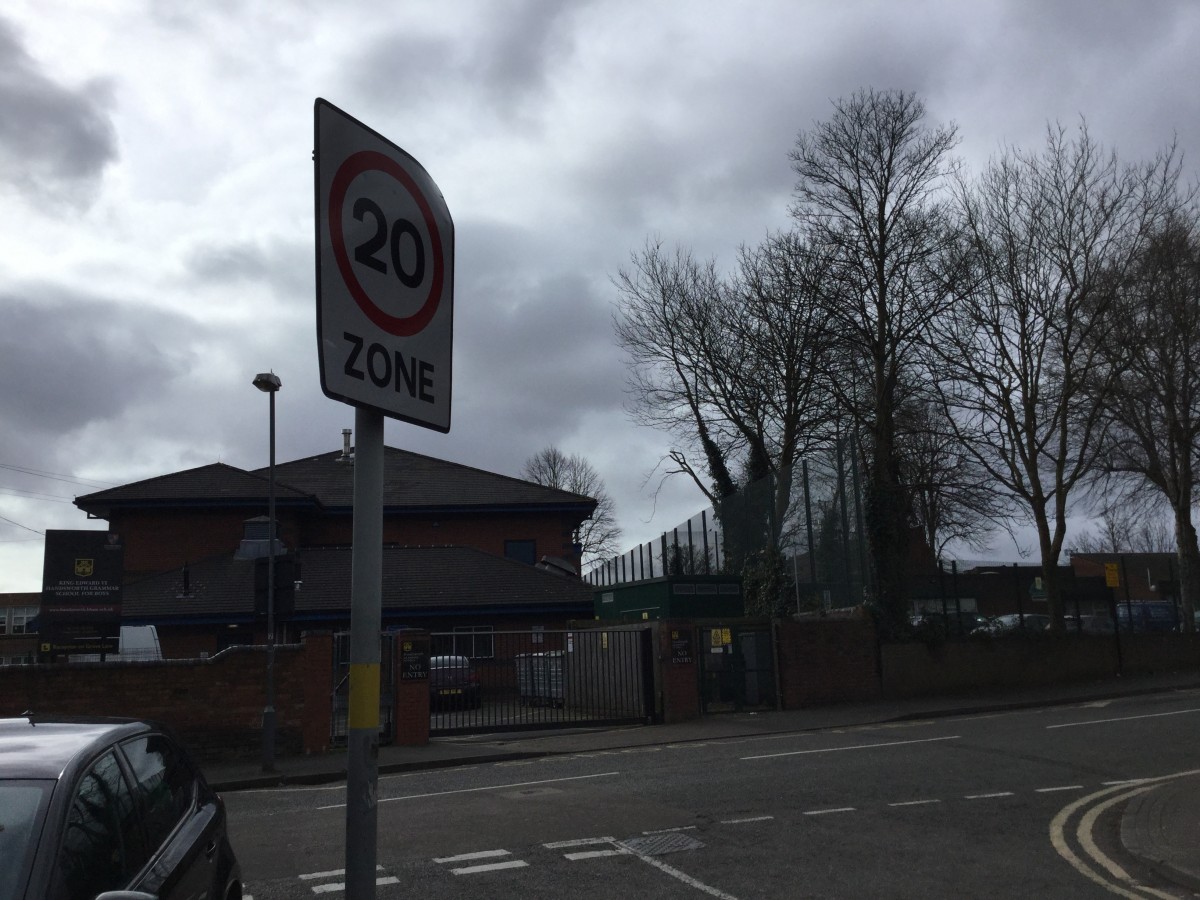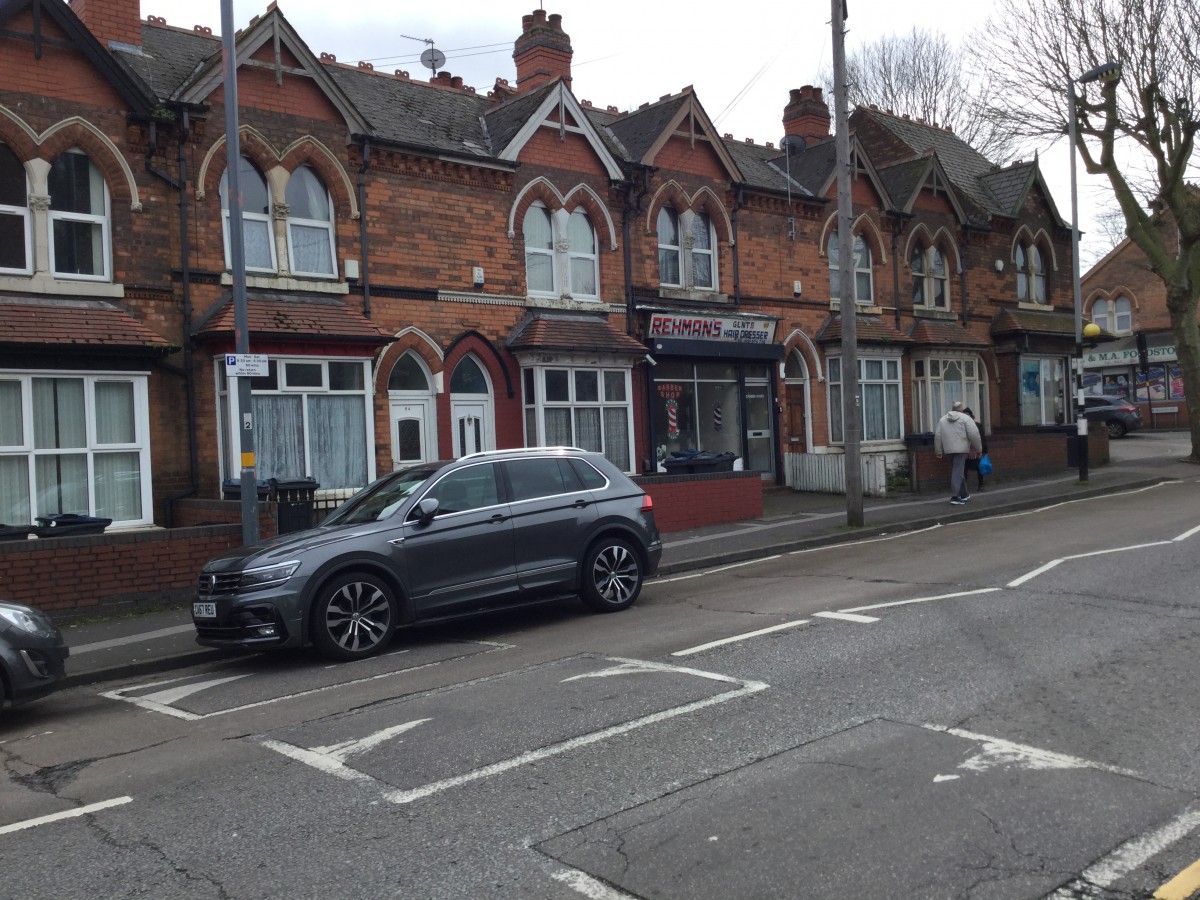 Back at school we made our own map of Handsworth...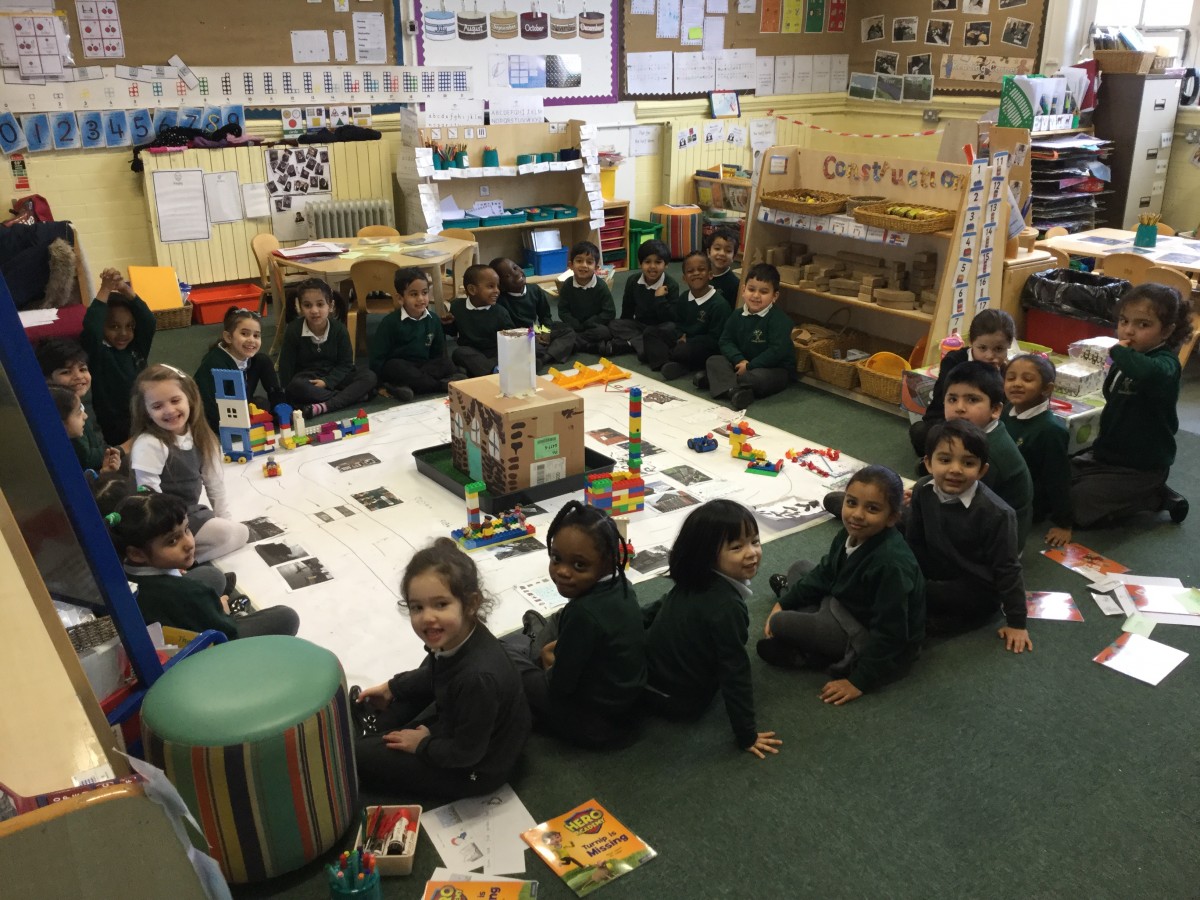 In the small world area we explored building roads, bridges and tunnels.
We problem solved fitting different sized vehicles on, under and through using positional langauge.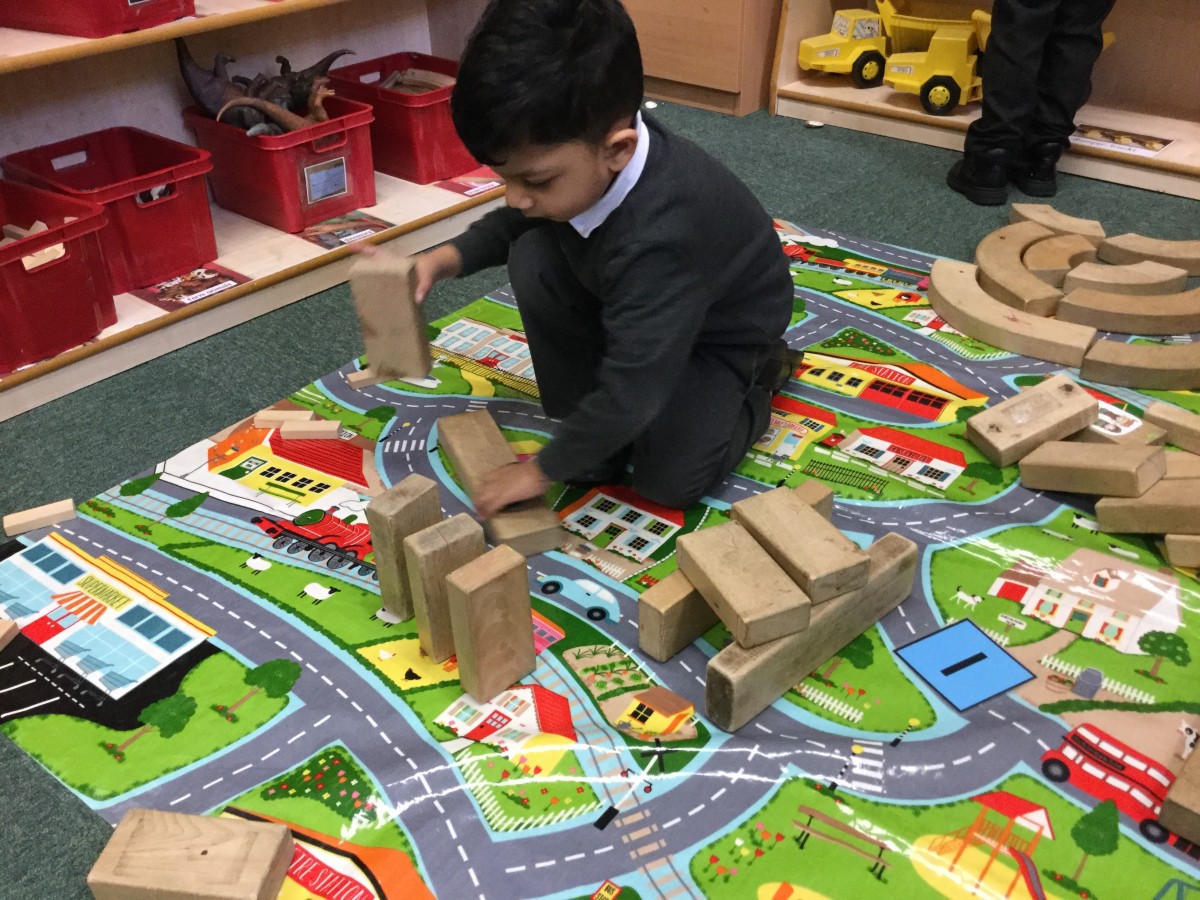 In mathematics we sang 10 green bottles and explored capacity and weight.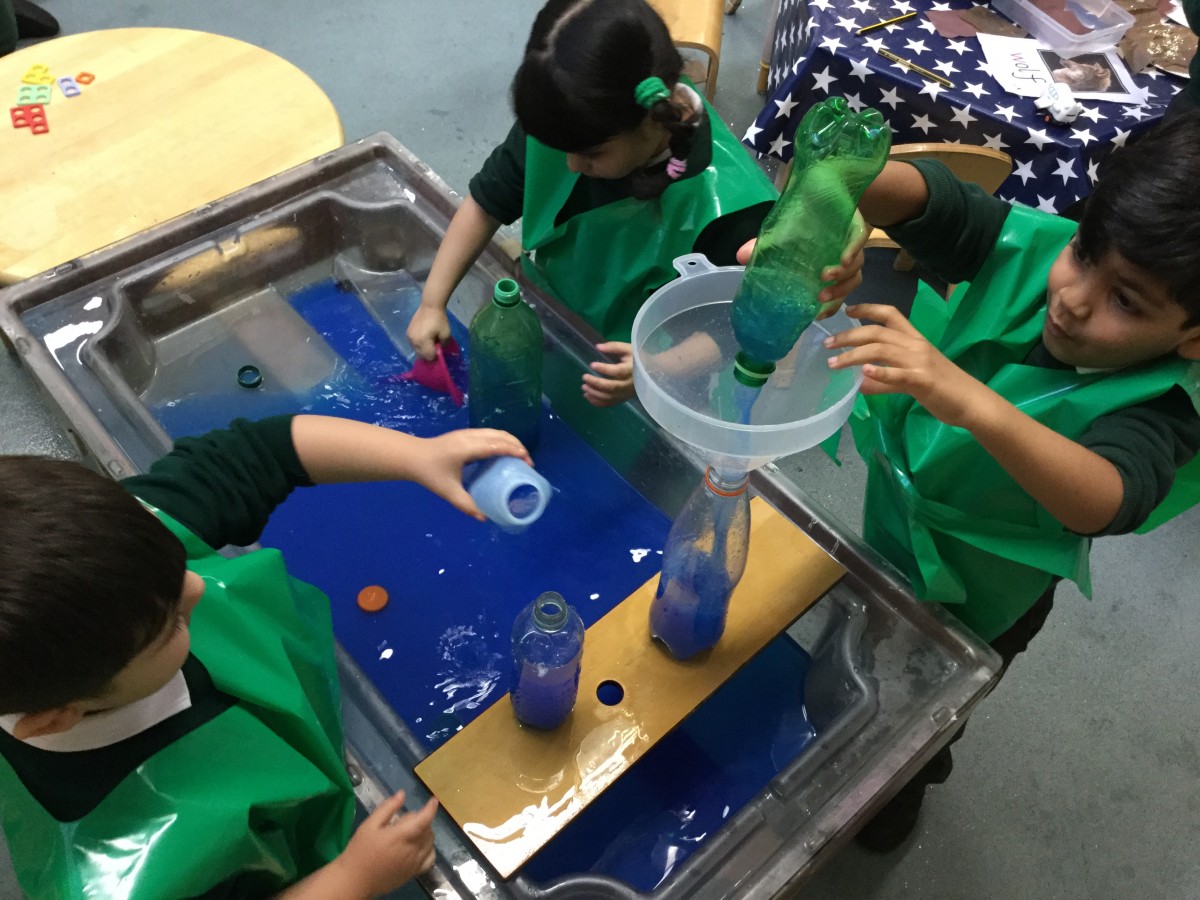 In the outdoor area we have practised peddling bikes and riding scooters.
We role-played petrol stations and police officers with speeding tickets.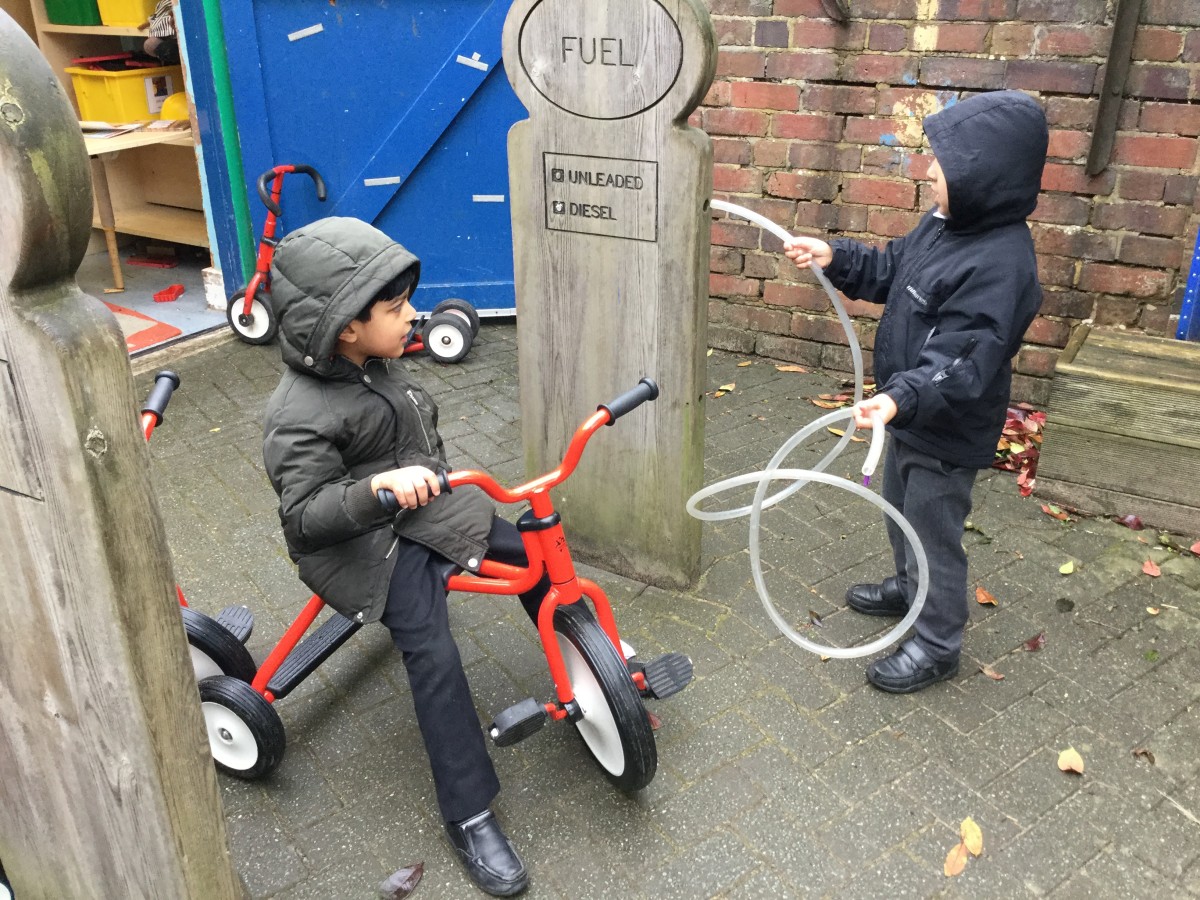 During World Book Week we read We're Going on a Bear Hunt.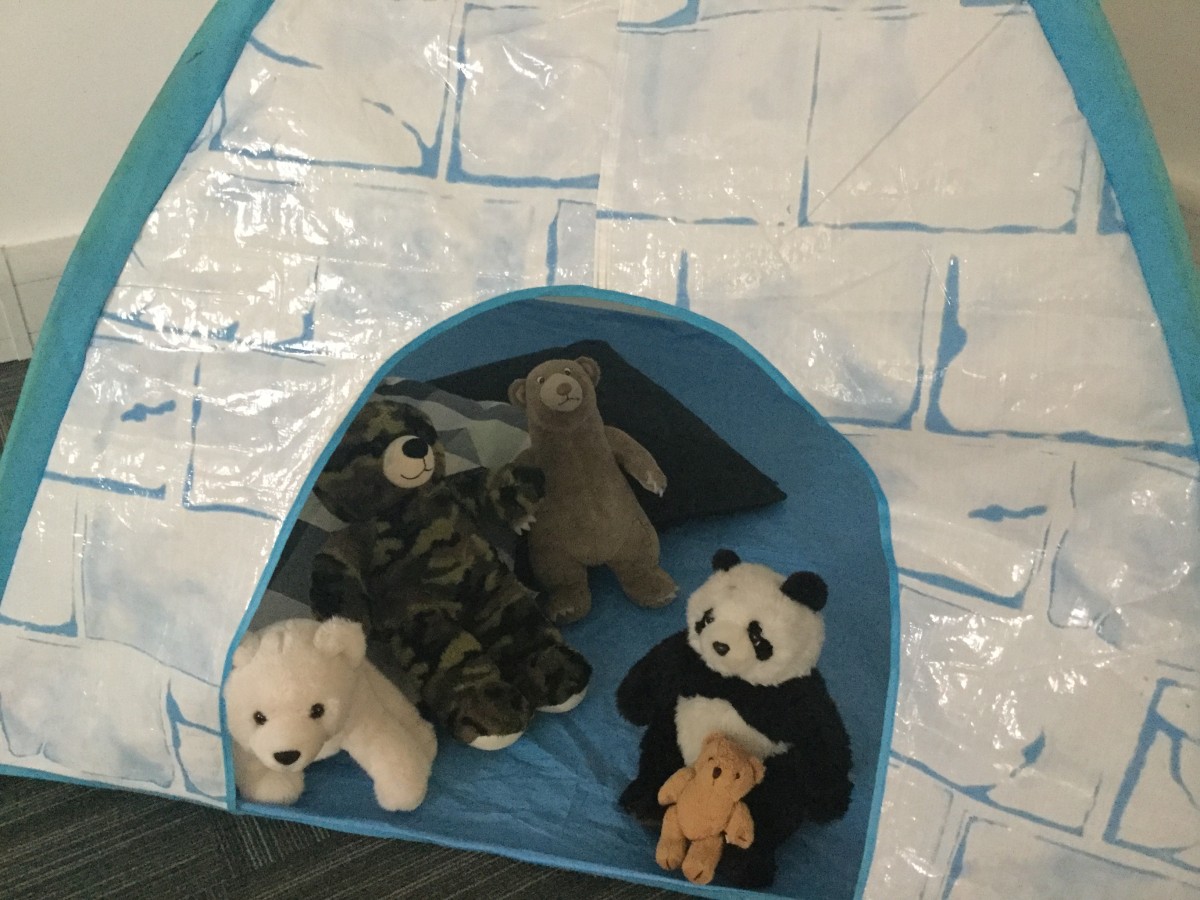 The children were fantastic at retelling the story and
exploring different textures such as the thick oozy mud.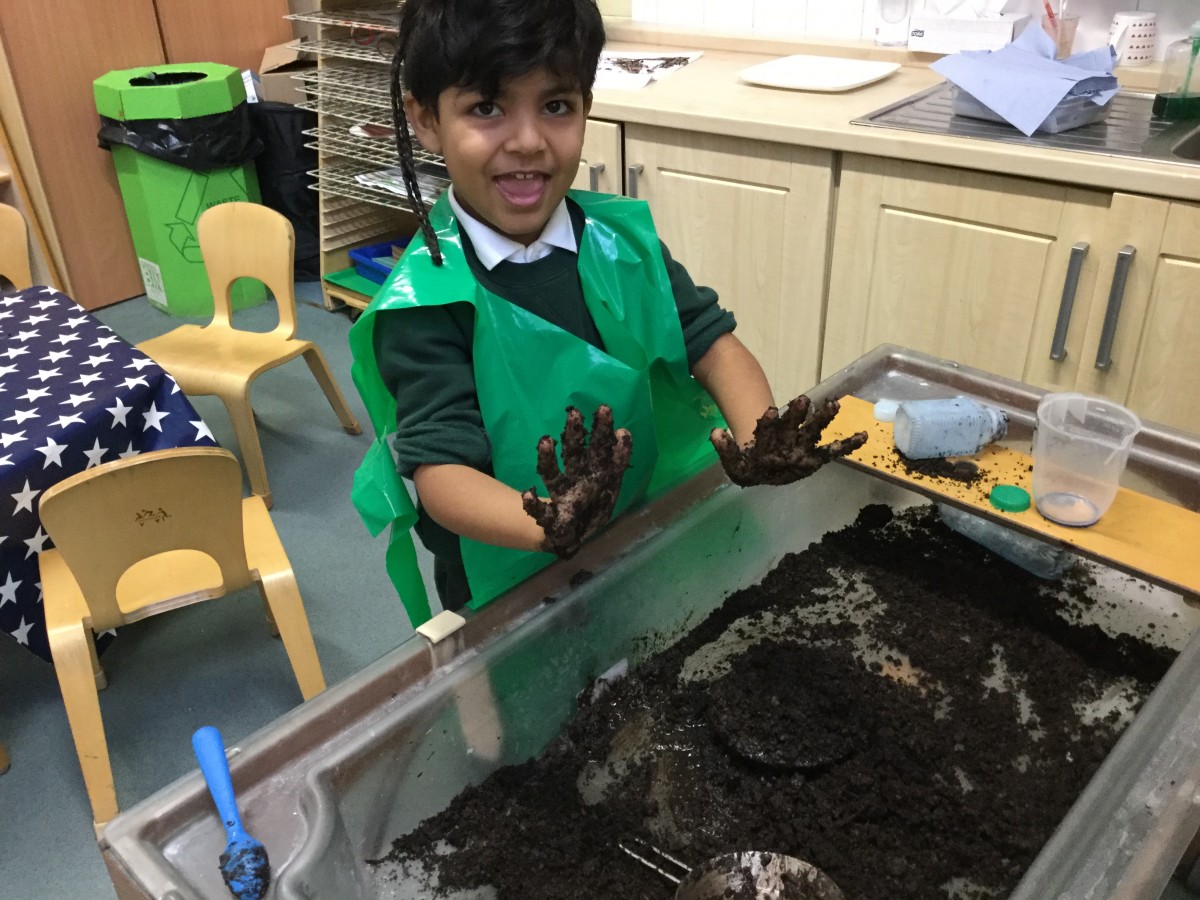 Everyone dressed up as their favourite character.
We tired hard to write our characters names.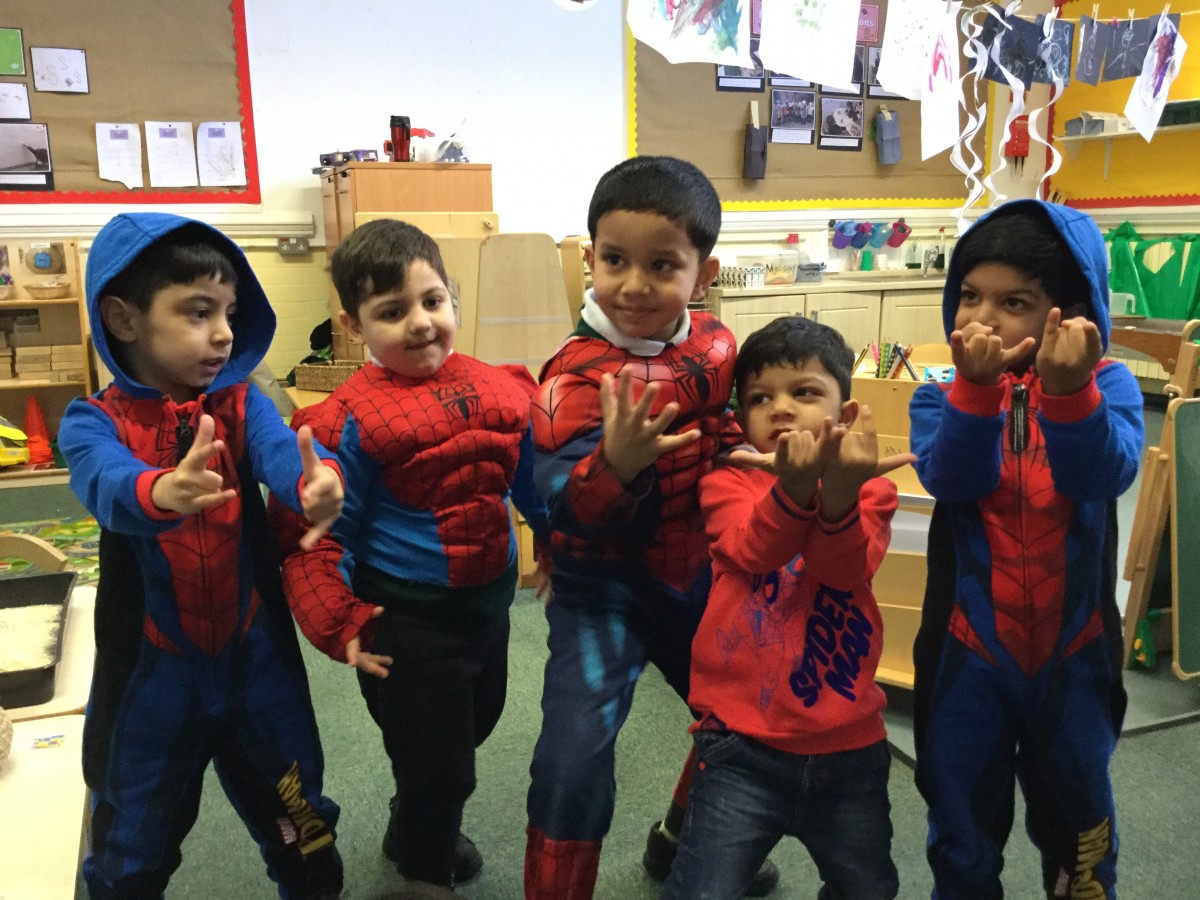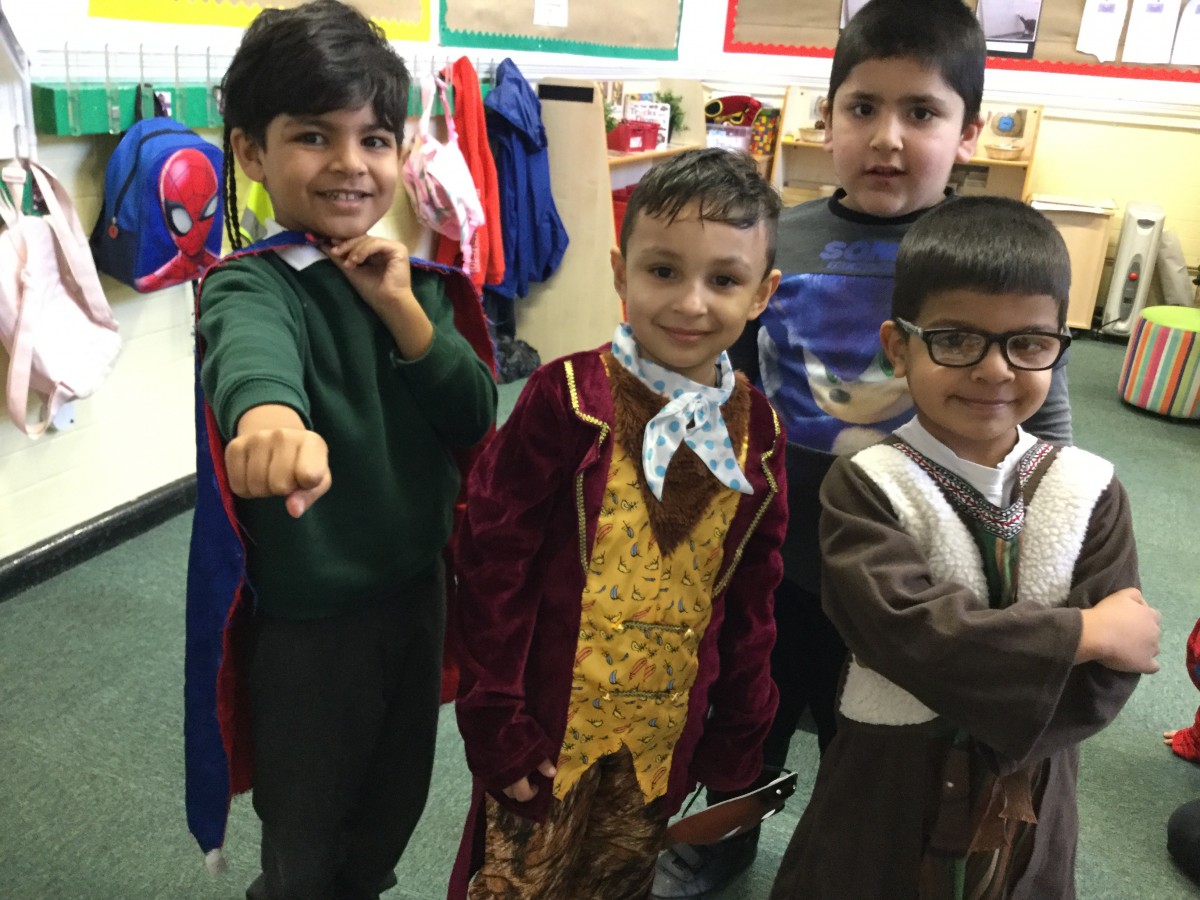 January 2020
On Friday 31st January parents were invited to attend the Esafety Workshop where we learnt about how to keep our children safe online.
Thank you to all the parents that atended.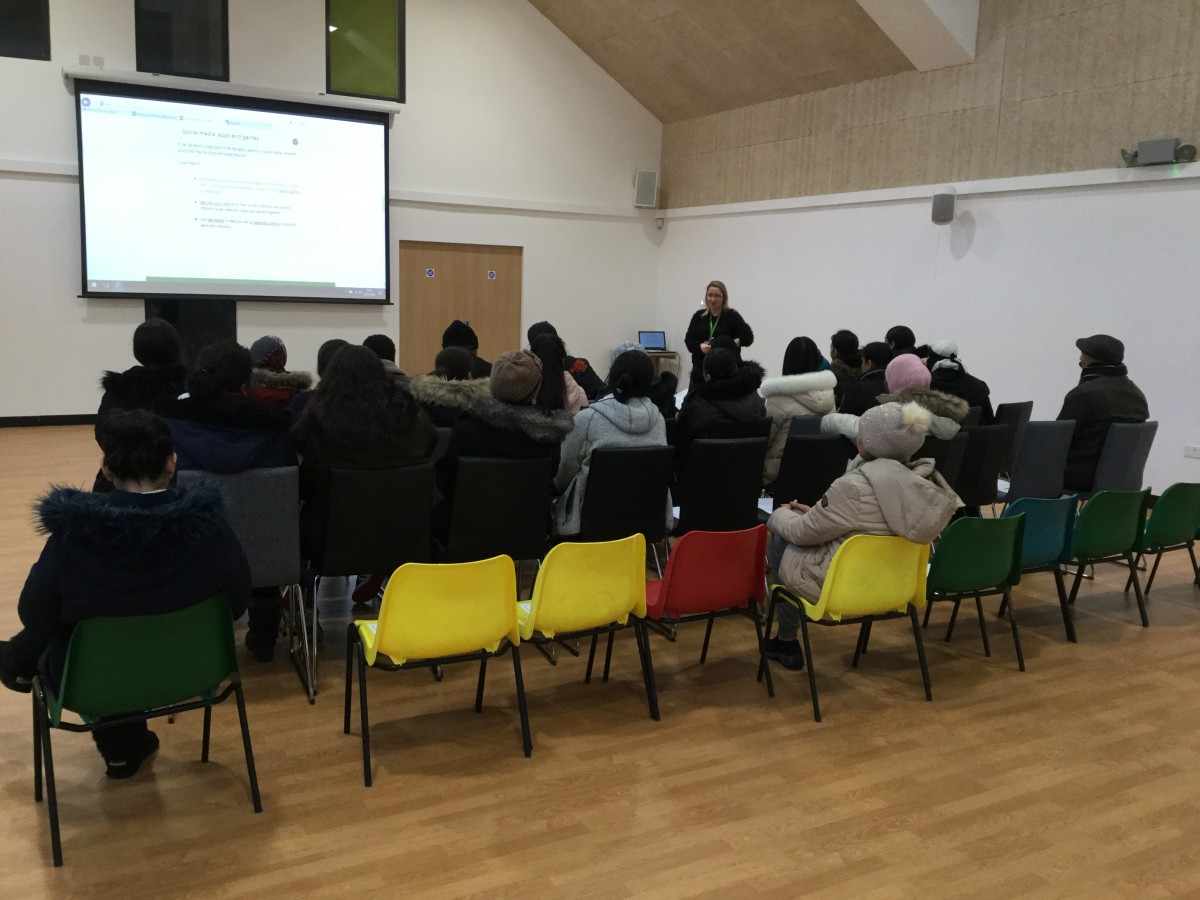 The children have enjoyed celebrating Chinese New Year.
In PE they created and performed a Lion Dance in our super new sports hall!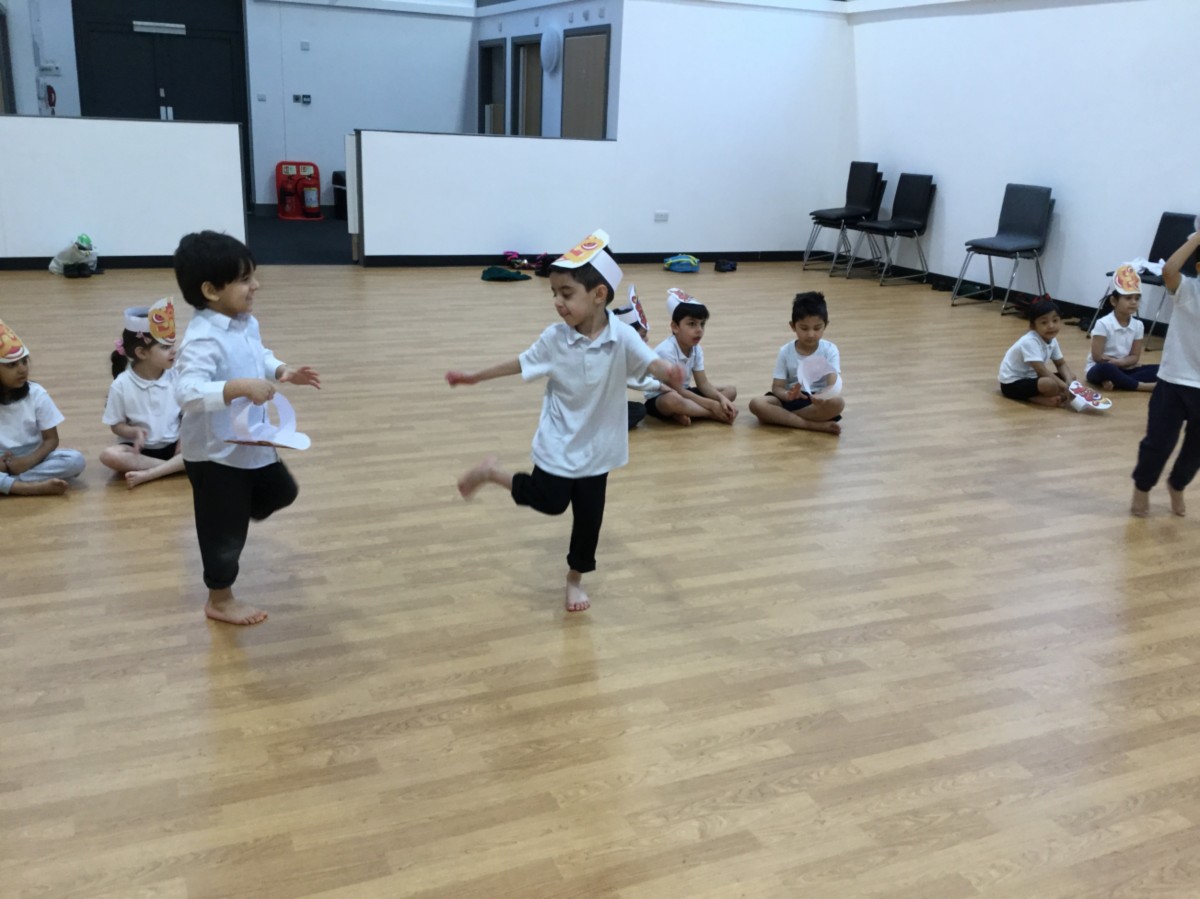 We enjoy Forest School and have had lots of fun painting in the mud, hunting for minibeasts, digging and looking for leaves.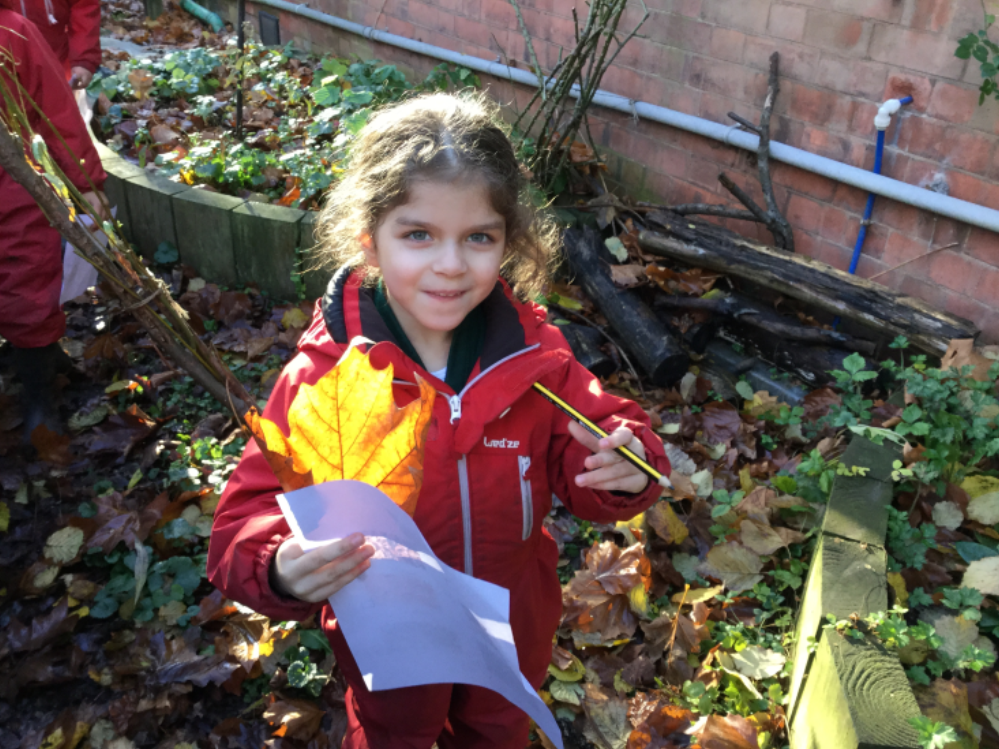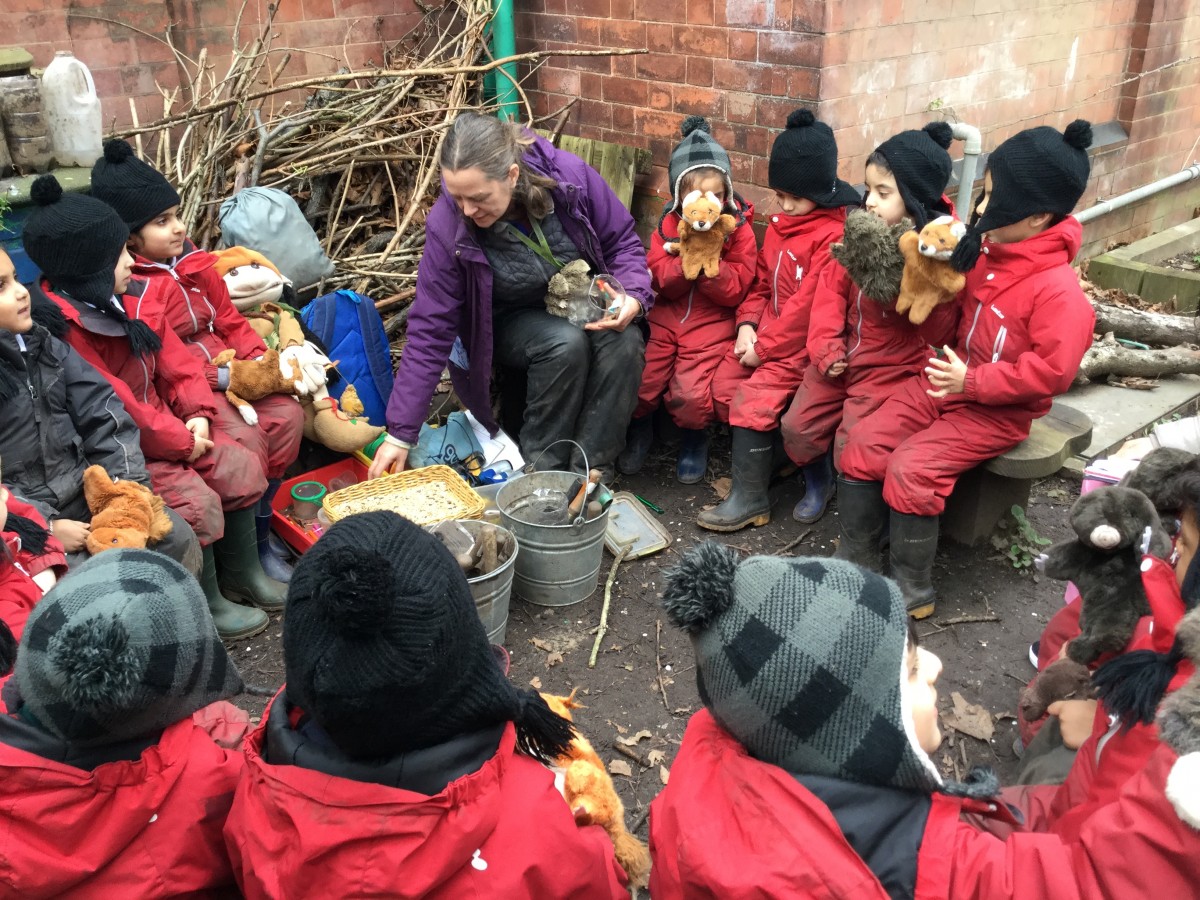 On Tuesday 17th December we held the official opening of our sports hall.
Governors, neighbours and parents were all invited to see our brand new sports hall.
Each year group produced a display showcasing their amazing curriculum work and students from each year group were on hand to talk about their work and answer any questions.
Here are some photos of the reception display.