Click here for our exciting curriculum for the academic year 2017-2018.
March 2017 Nursery celebrated World Book Day.
Nursery staff and children dressed up as their favourite book characters and shared lots of favourite stories in class. Nursery competed in a book quiz answering tricky questions about traditional stories we have read.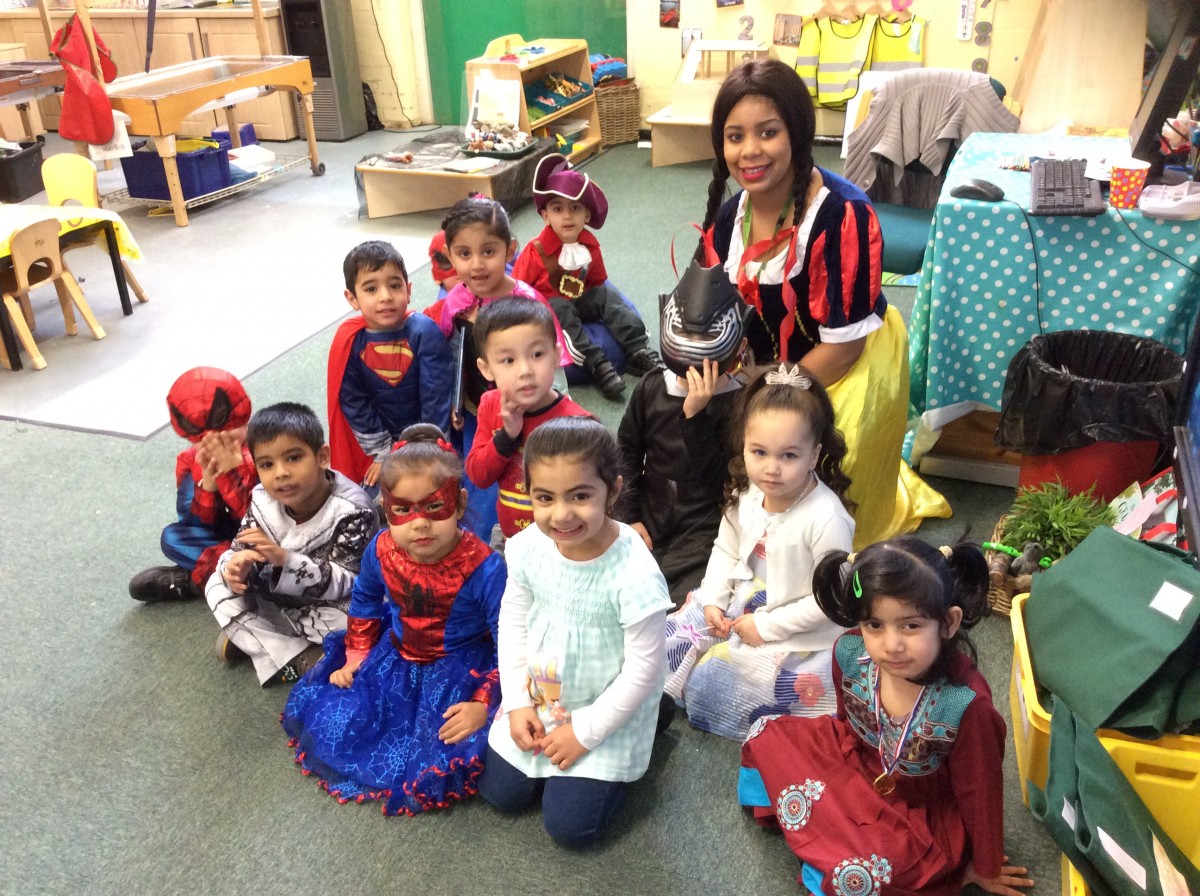 January 2017
We enjoyed reading the tradition story 'The Gingerbread man'.
Children acted out the story using props.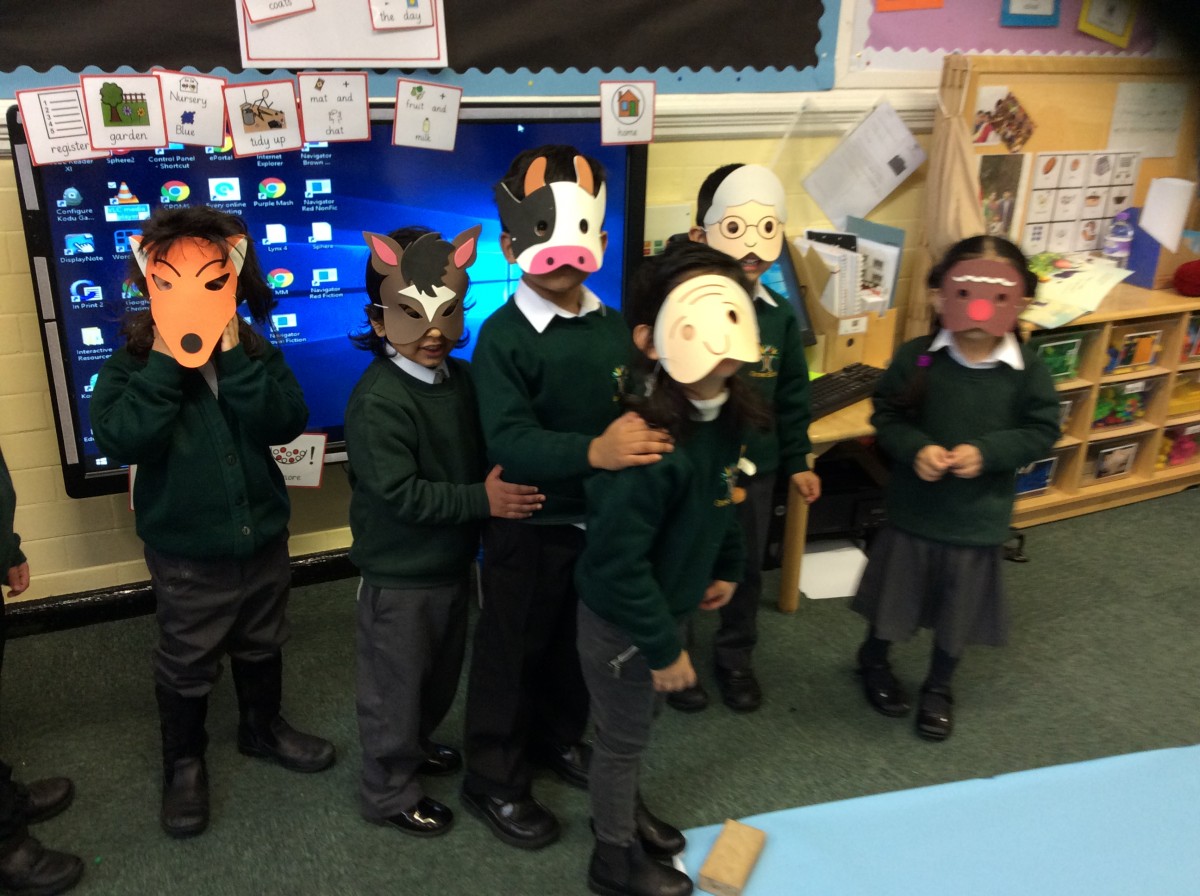 We decorated Gingerbread Men biscuits, they were delicious!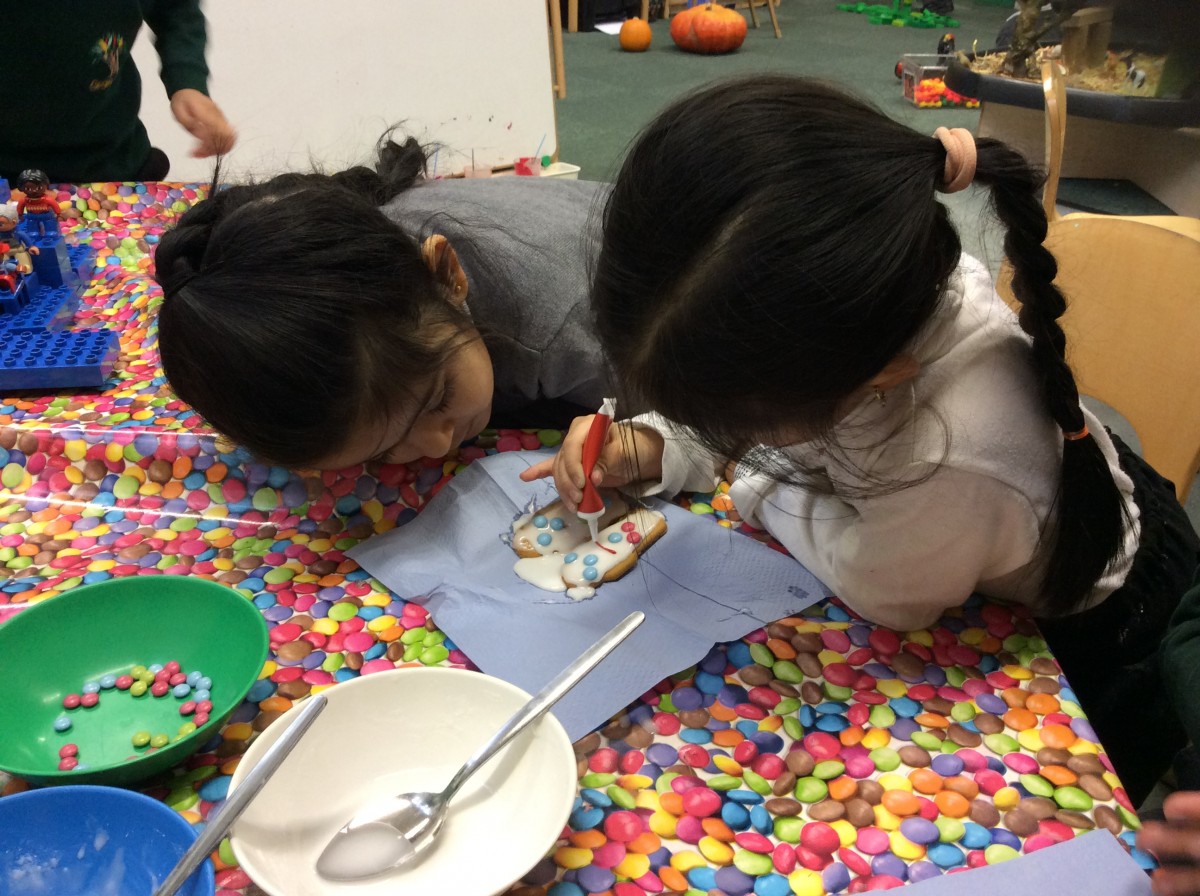 December 2016
In physical development we have been developing skills in independently taking on and off our shoes and socks. We have enjoyed playing lots of listening games with our Aspire Sports teachers.
We are developing skills in moving in different ways inclduing; jumping, hopping. sliding and crawling.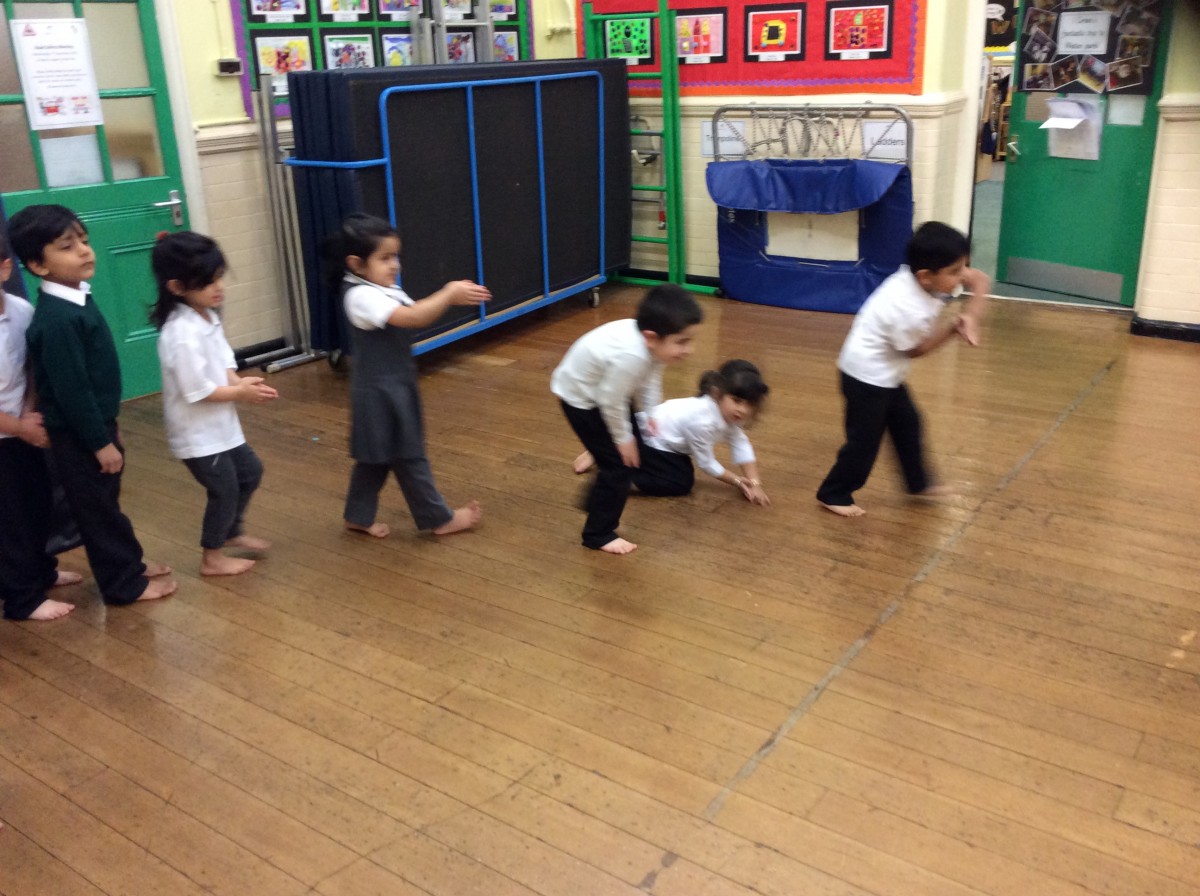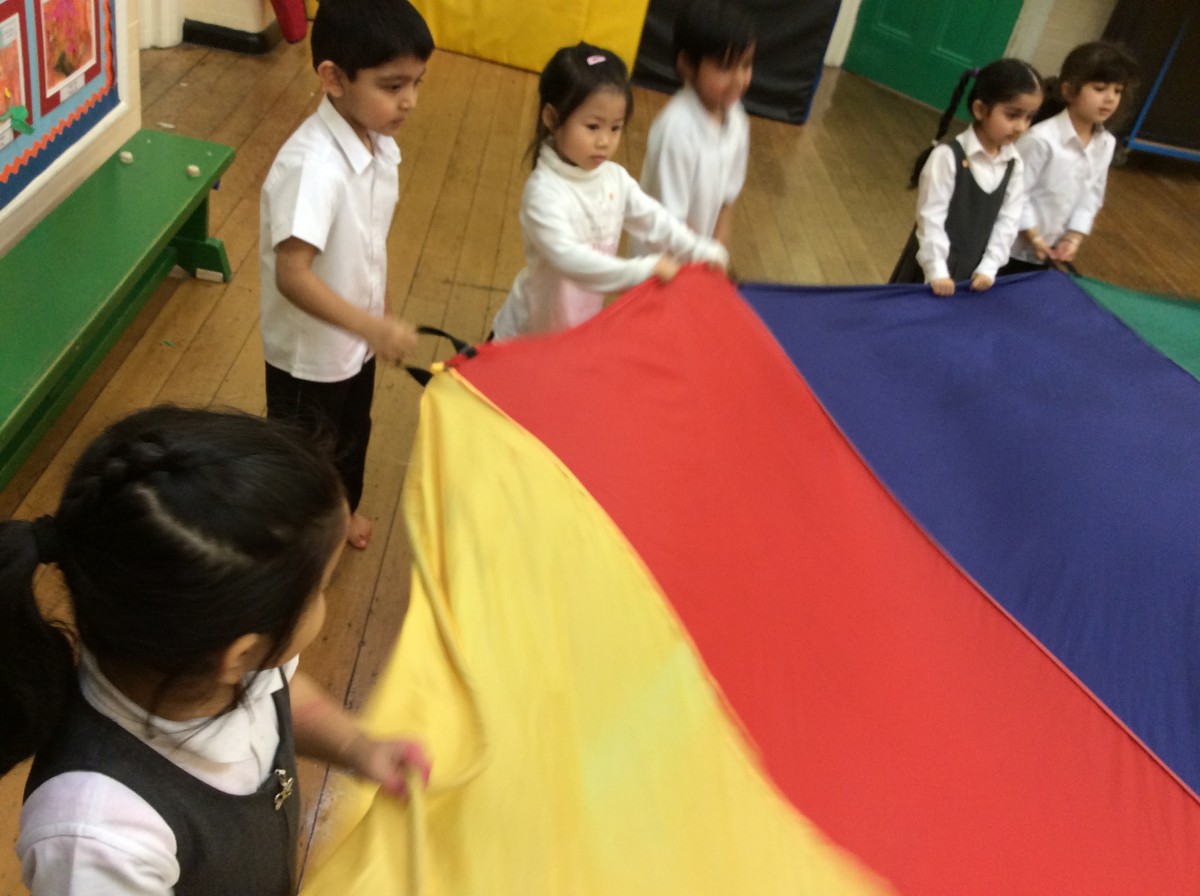 November 2016
A big thank you to all the families who joined our Children in Need reading workshop.
Children and staff dressed in their pyjamas and brought their favourite teddy and book into school.
Staff modelled reading skills to parents including;
• Saying the sound of the letter e.g. a for apple not A.
• Modelling how to look after books, hold books correctly and turn the pages.
• Using the correct language for example 'he' for a boy, 'she' for a girl.
• Asking open ended questions such as 'what', 'why' or 'how' and giving time for your child to respond.
Children enjoyed sharing books and were rewarded with a special Pudsey Bear cake.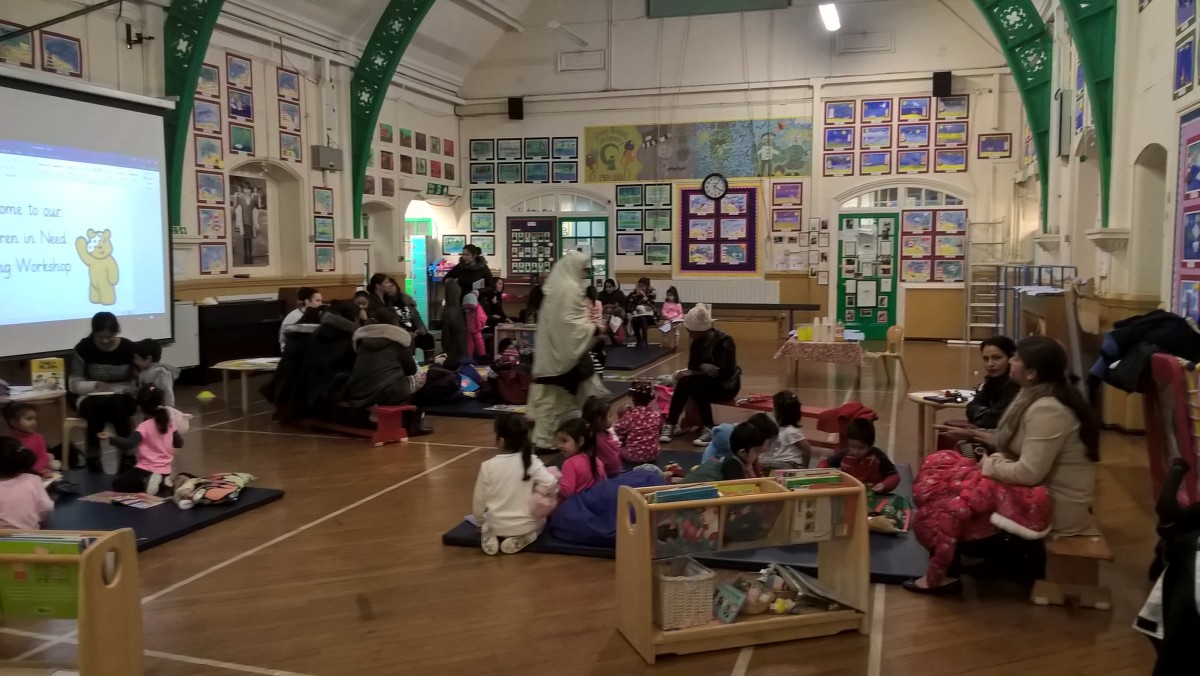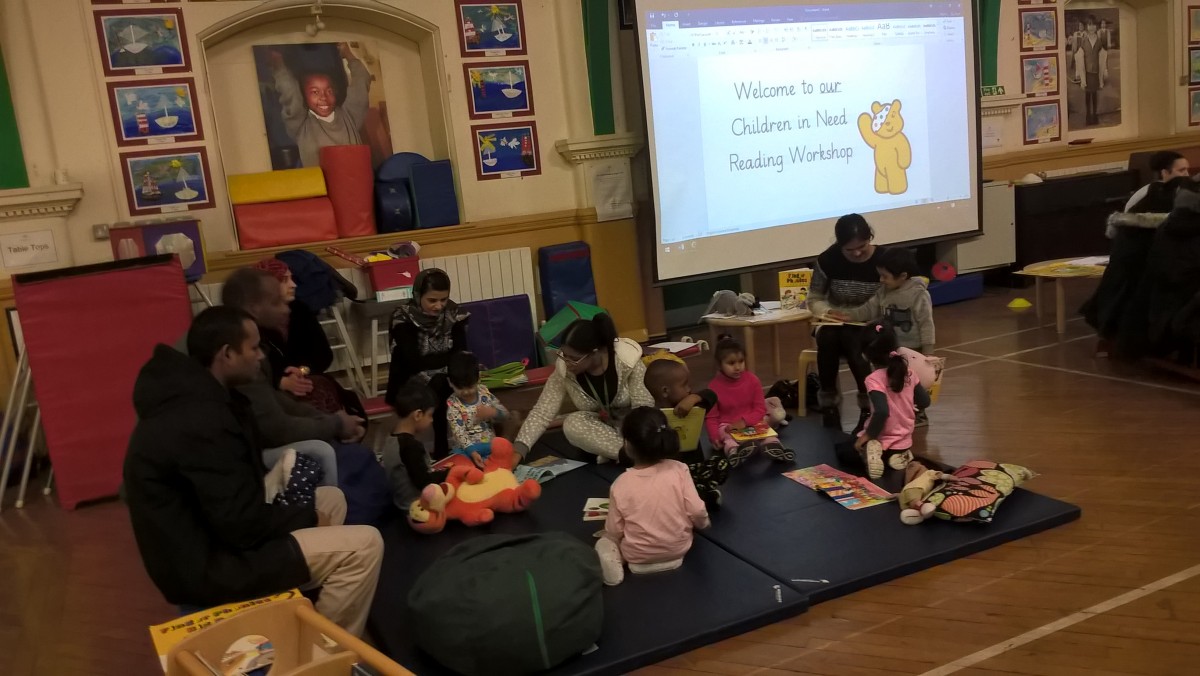 October 2016
Nursery have been exploring the outdoor construction area.
We enjoyed joining pieces together to build and balance vertically and horizontally. Children thought of their own ideas to problem solved making enclosures. Children created spaces for the class pets to sleep in.
September 2016
Our topic this half term is Amazing Animals.
Some very special animals visited Grove nursery this week. Mo from Animals in Hands brought a range of animals to visit the children. Everyone was very gentle when touching the animals and used a quiet caring voice to talk to them. Some very brave children held some of the animals.
This is what the children told us…
"The owl can fly. He flaps wings fast"
"The spider tickled my head"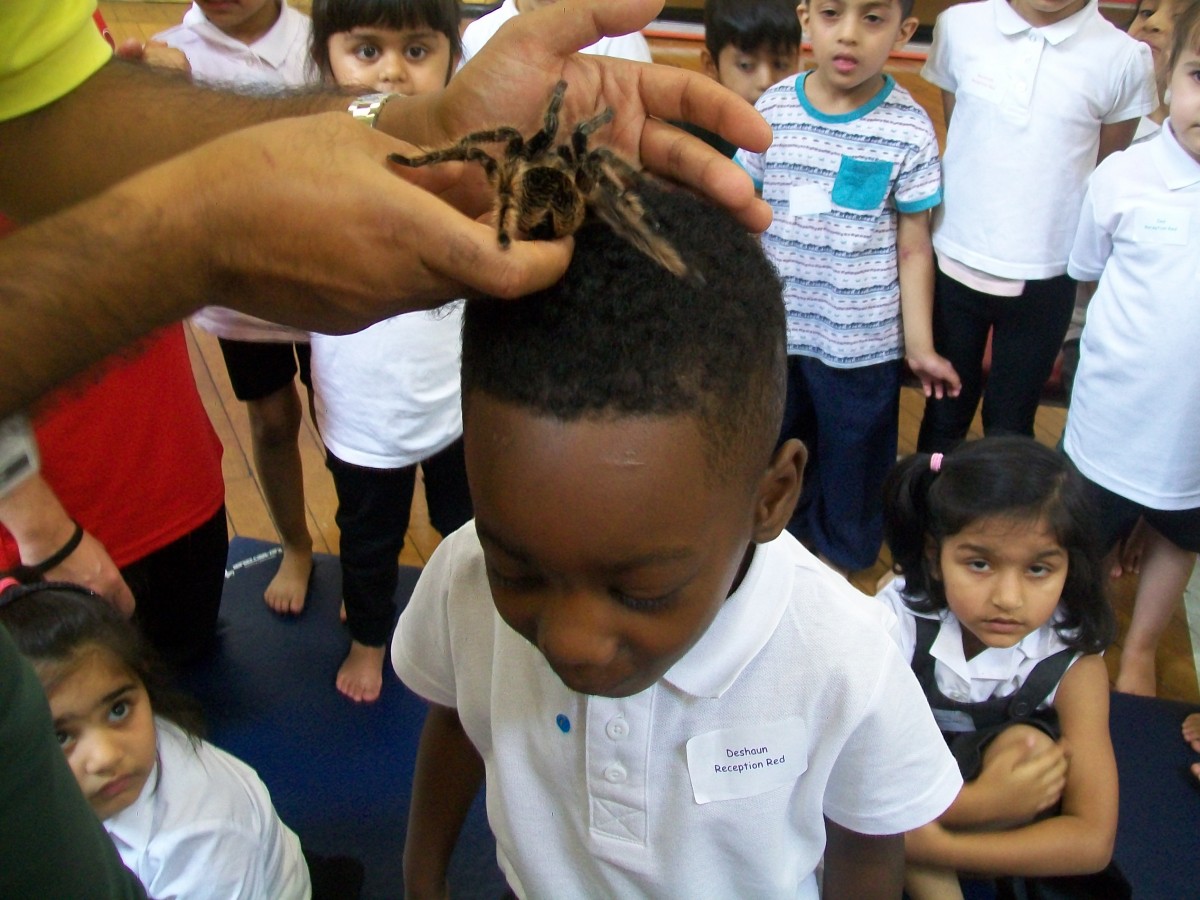 " It nice spotty skin. I like him"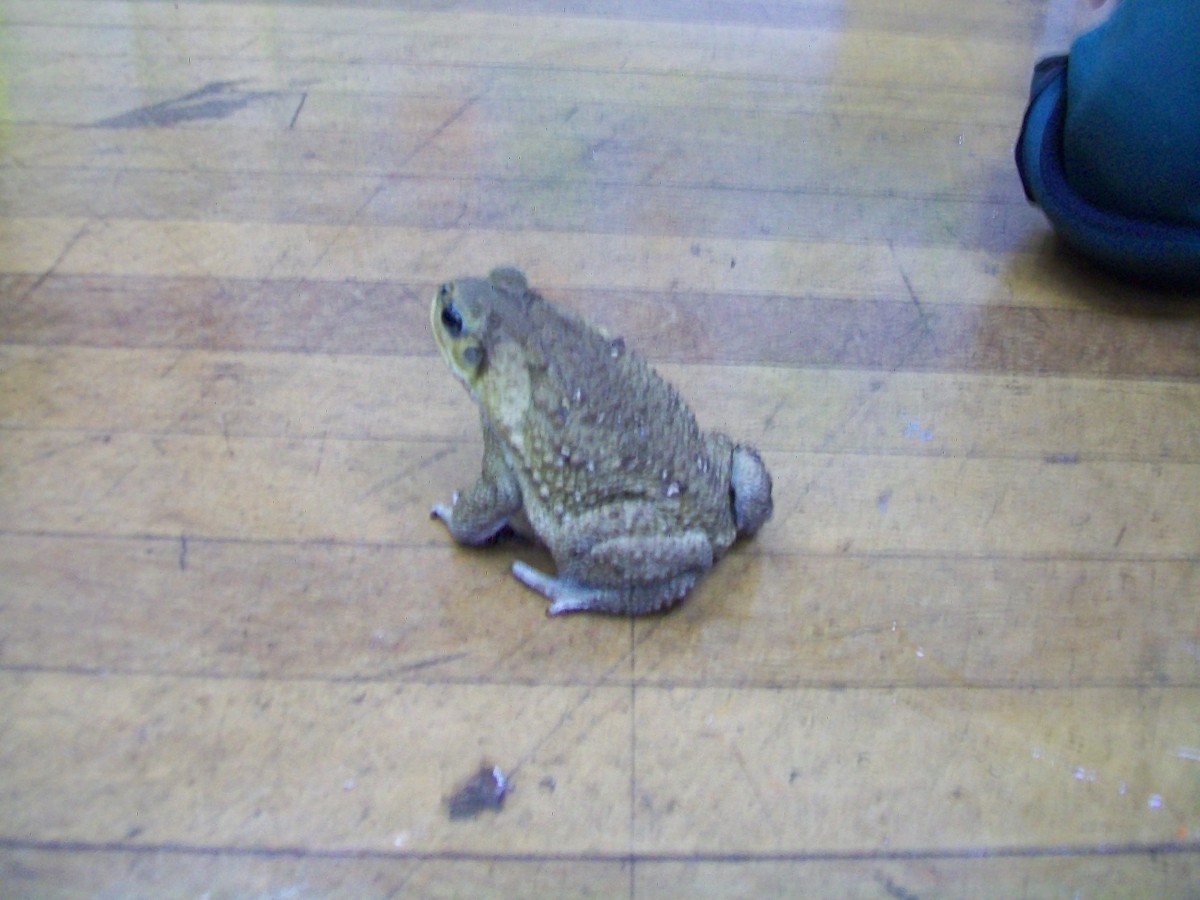 "The snake is really really long!"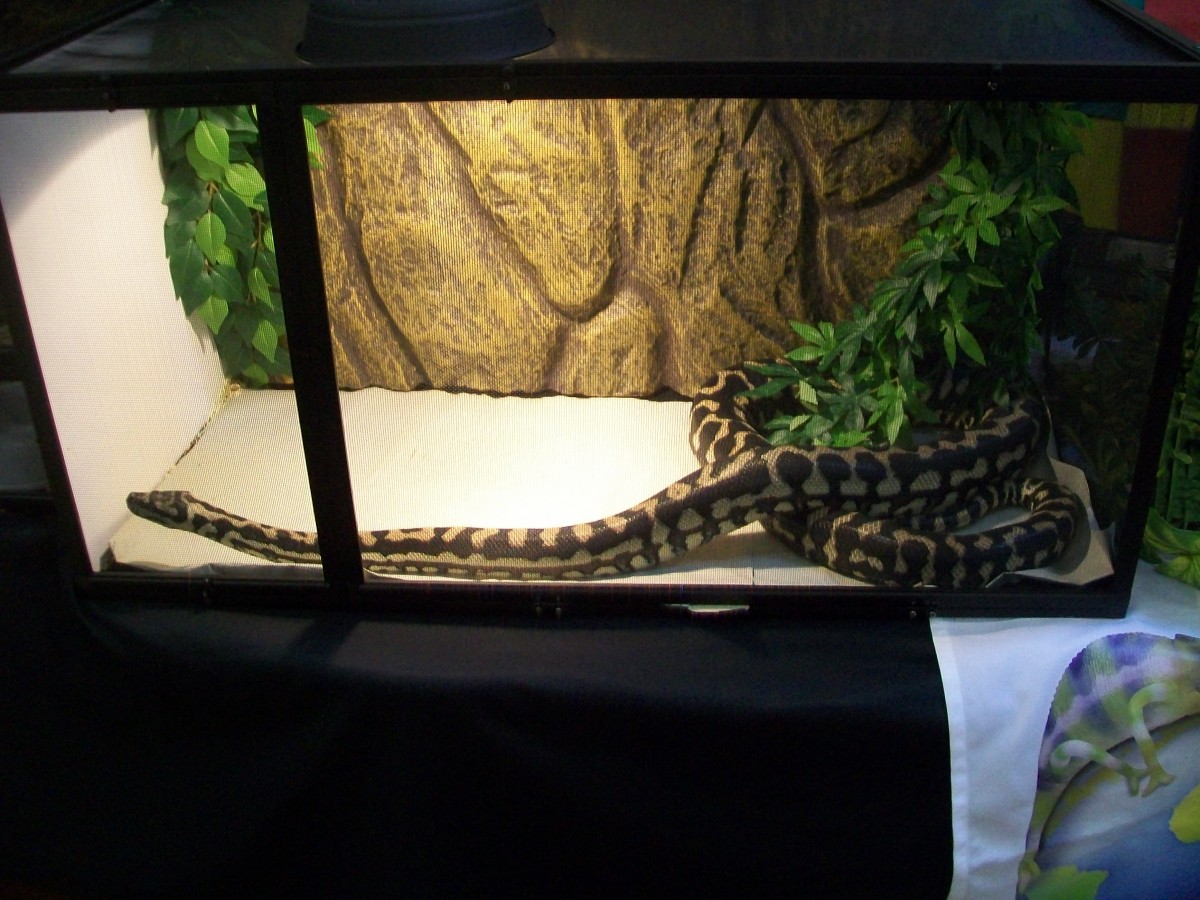 We enjoyed moving like the animals.
Find out more about the animals on Mo's website www.animalsinhands.com
September 2016
This week at Grove we welcomed our new nursery.
Children looked very smart in their Grove School uniforms and were keen to explore the provision in nursery.
As part of their first week children and parents have taken part in a range of transition workshops including making play dough and creative puppets to sing number and nursery rhymes.
Some of our families celebrated Eid this week, children shared their expereinces in nursery. As part of our weekly homework we have asked children to share a family photograph or special celebration from home. Please bring in your photographs on Monday to share with your group.
We hope you enjoy a few fun photographs of our first week.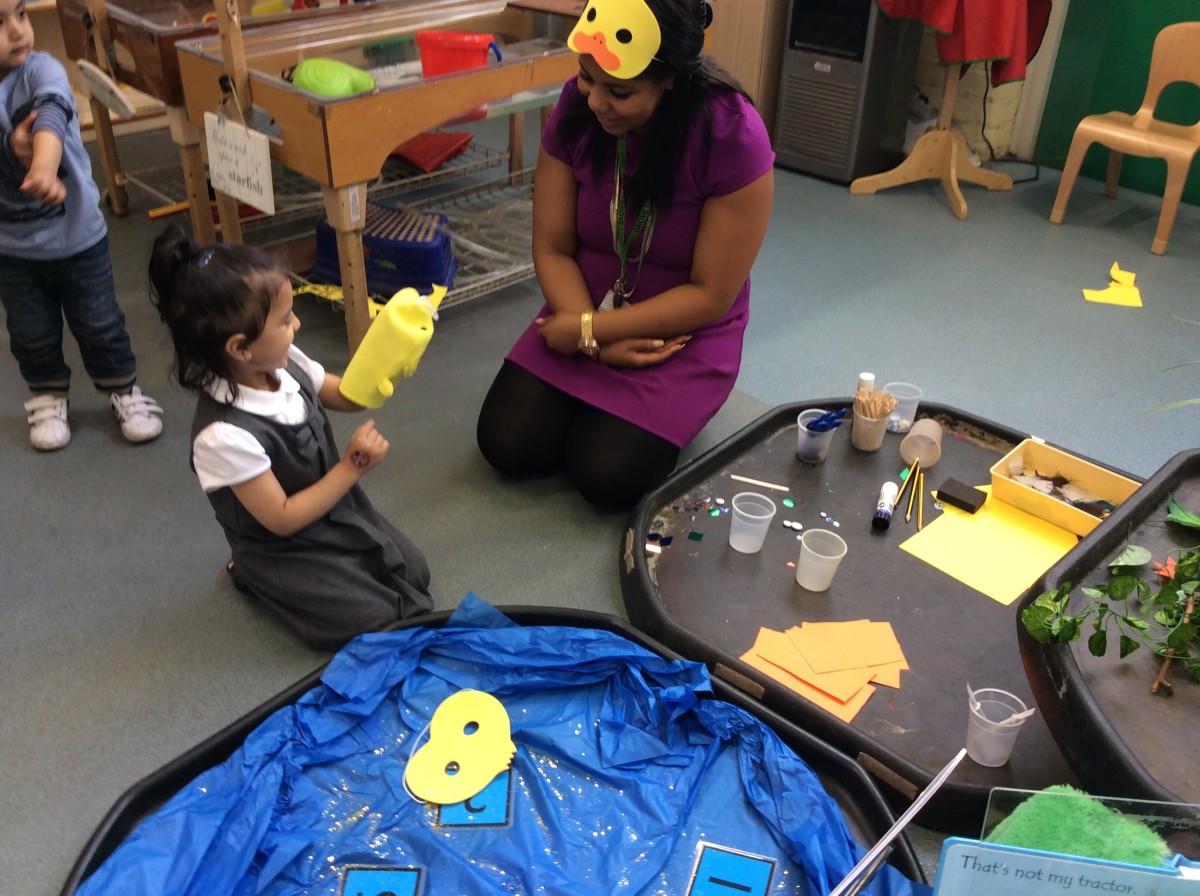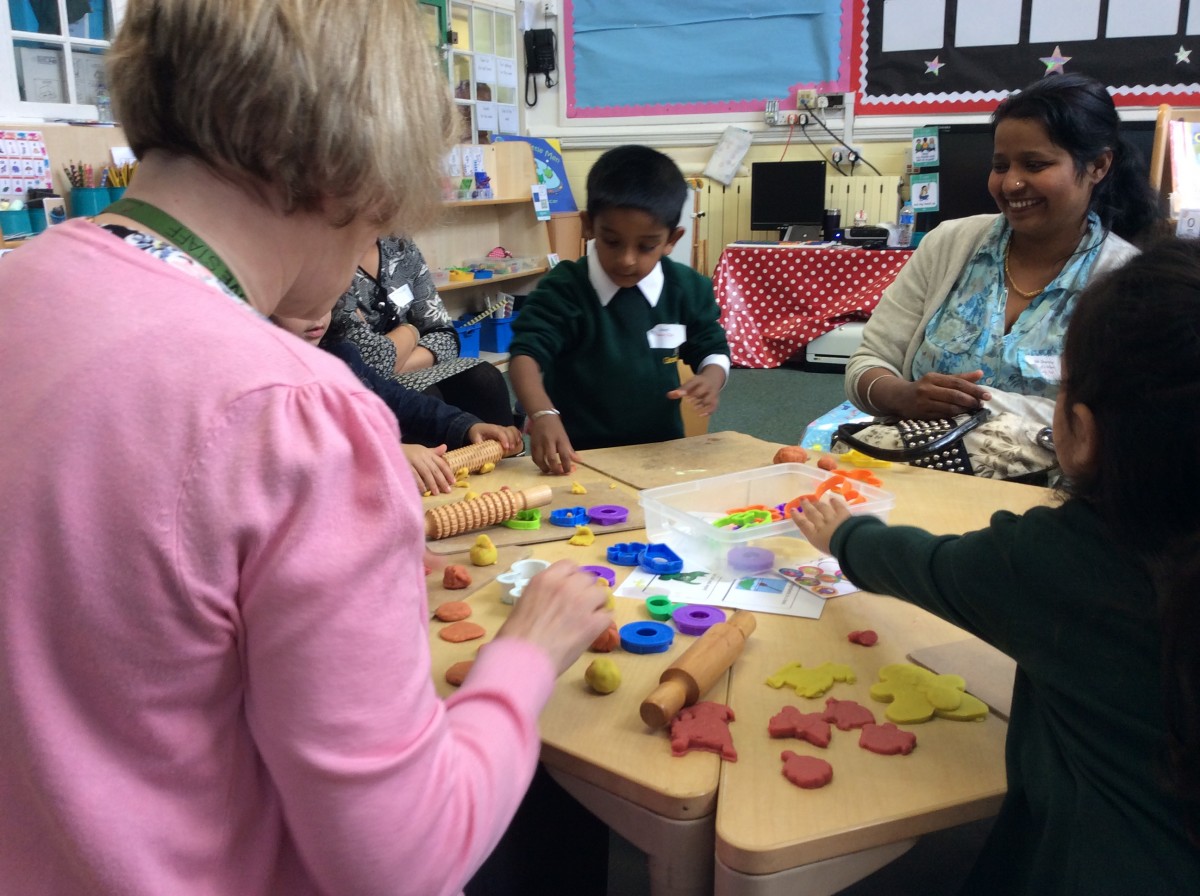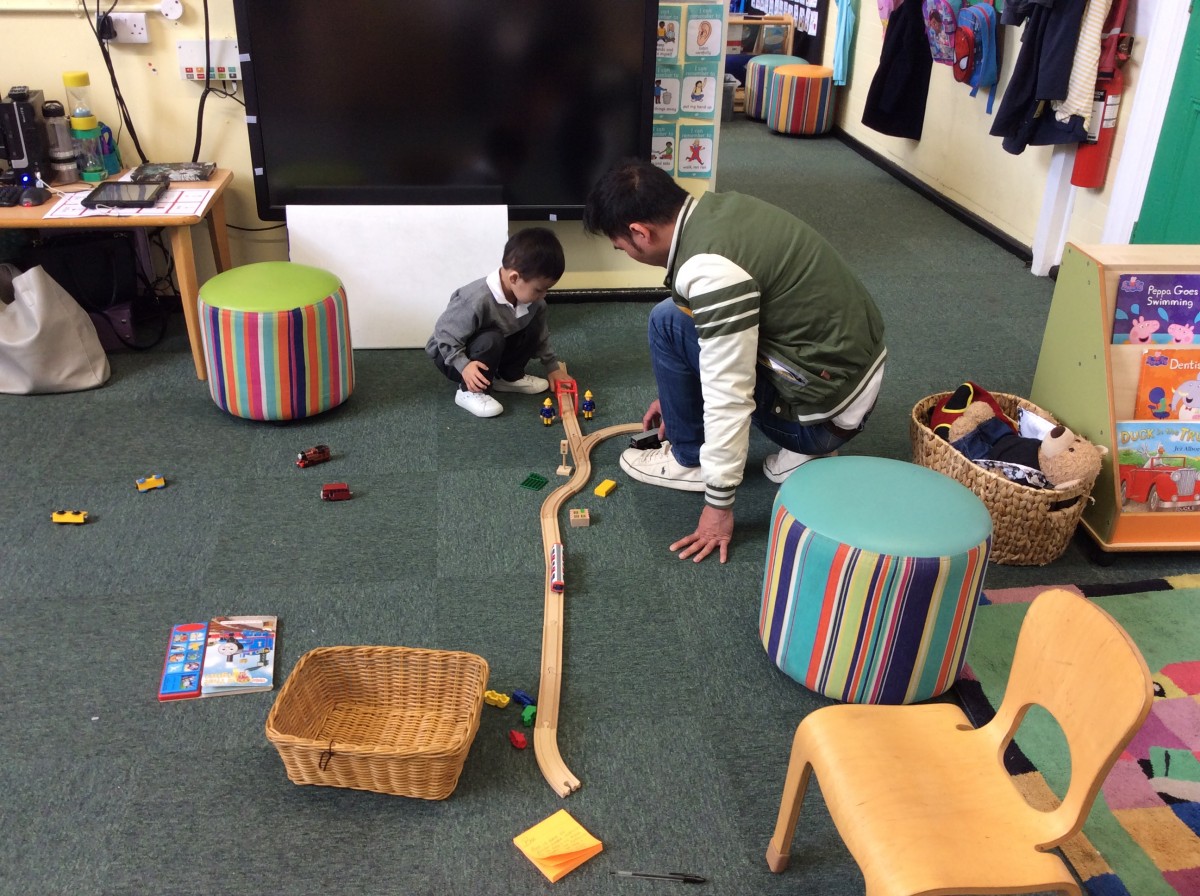 July 2016
Children in nursery and reception competed in our annual Grove sports day. Children were awarded points for participation in race and field events. Children in Year 4 supported the event by modeling the races to the younger children and offering words of encouragement.

Congratulations to Nursery Yellow and Reception Yellow who were the winning team.

July 2016
Throughout the year children in early years have taken part in a range of forest school activities at school. During the summer term nursery children have developed their skills by participating on an educational visit to the Wyre Forest in Worcestershire.

The group enjoyed a Stickman trail around the forest, picnic lunch and shared the story of 'Room On The Broom' by Julia Donaldson.
Later children searched for characters from the story around the woodlands and collected natural materials to create potions and magic wands.

On the coach home children made the following comments…
"It was the best day at school because we had fun in the forest."

"I found the witch and the frog and the dragon from the story"

"I heard the wind in the trees… I heard the witch laughing."

"I like the magic potion, I made a magic wand to take home."

We hope you enjoying looking at our photographs of the trip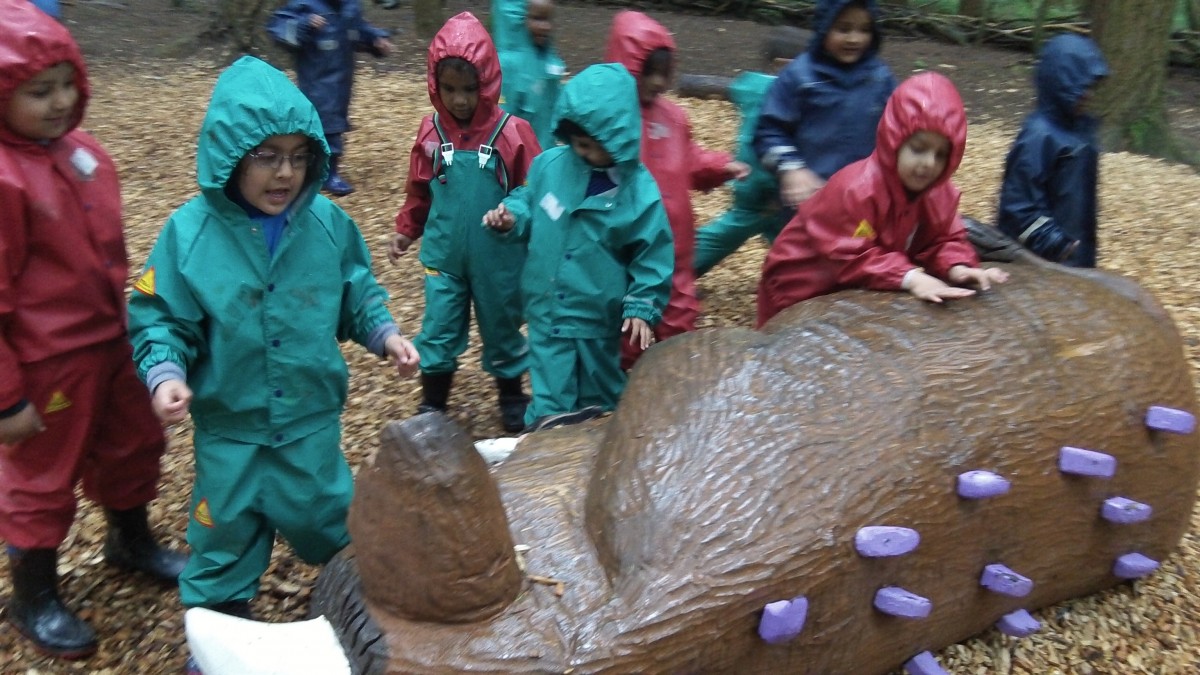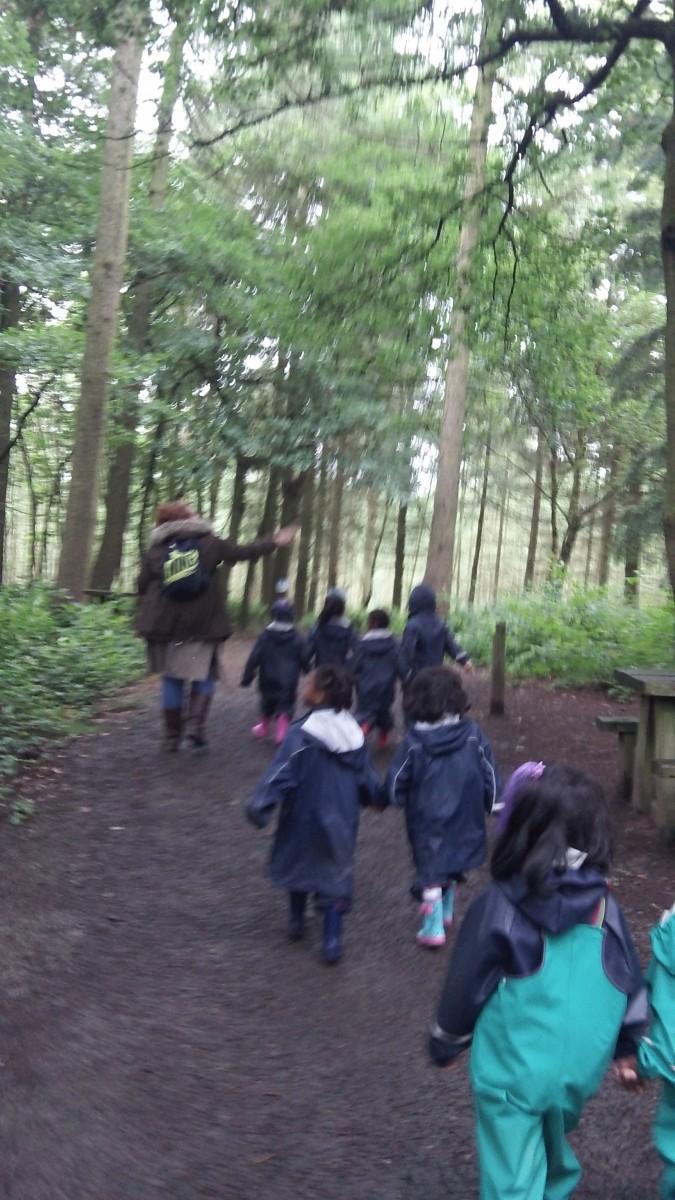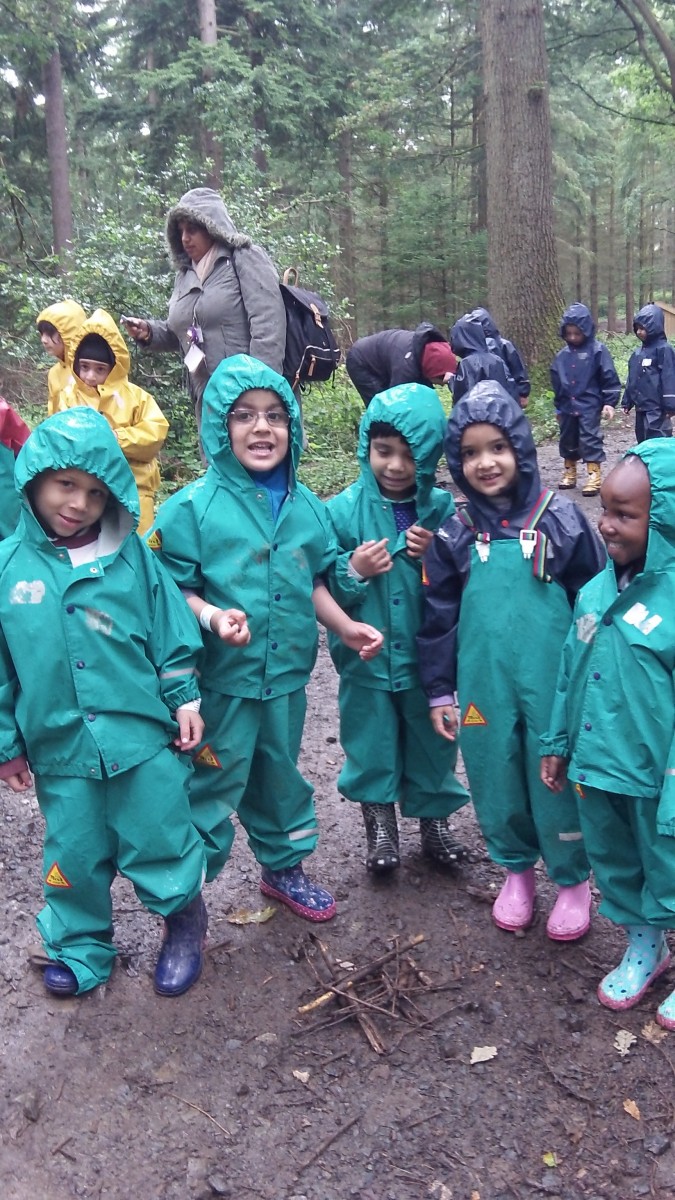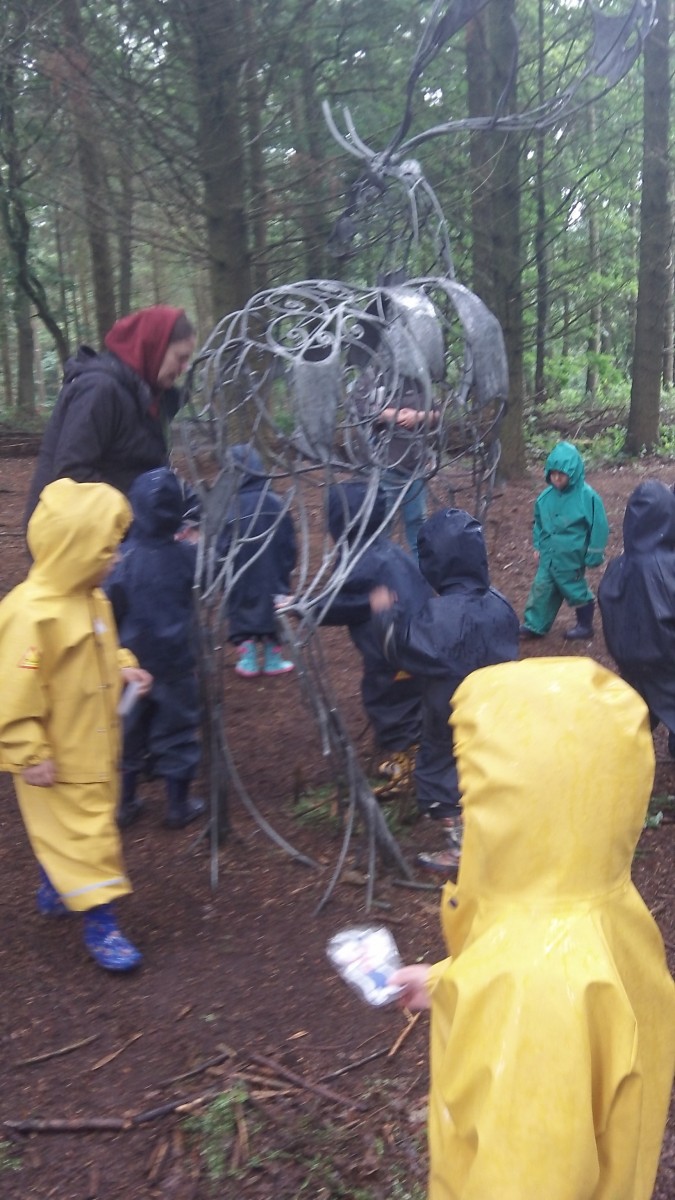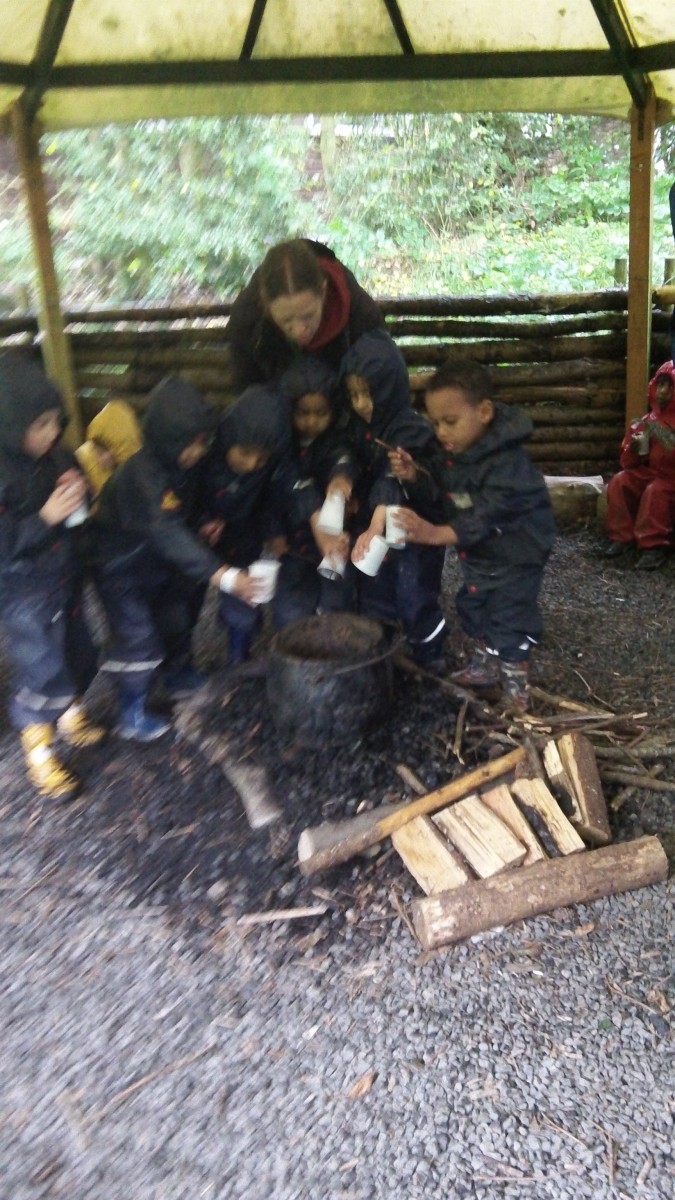 To find out more about the Early Years Foundation Stage Curriculum please look at the link below:
What to expect, when? Guidance to your child's learning and development in the early years foundation stage