Year 6
​4.5.18
​This week, 6 yellow have been investigating shadows and how they change in size. They designed and completed an investigation then presented their results as a graph.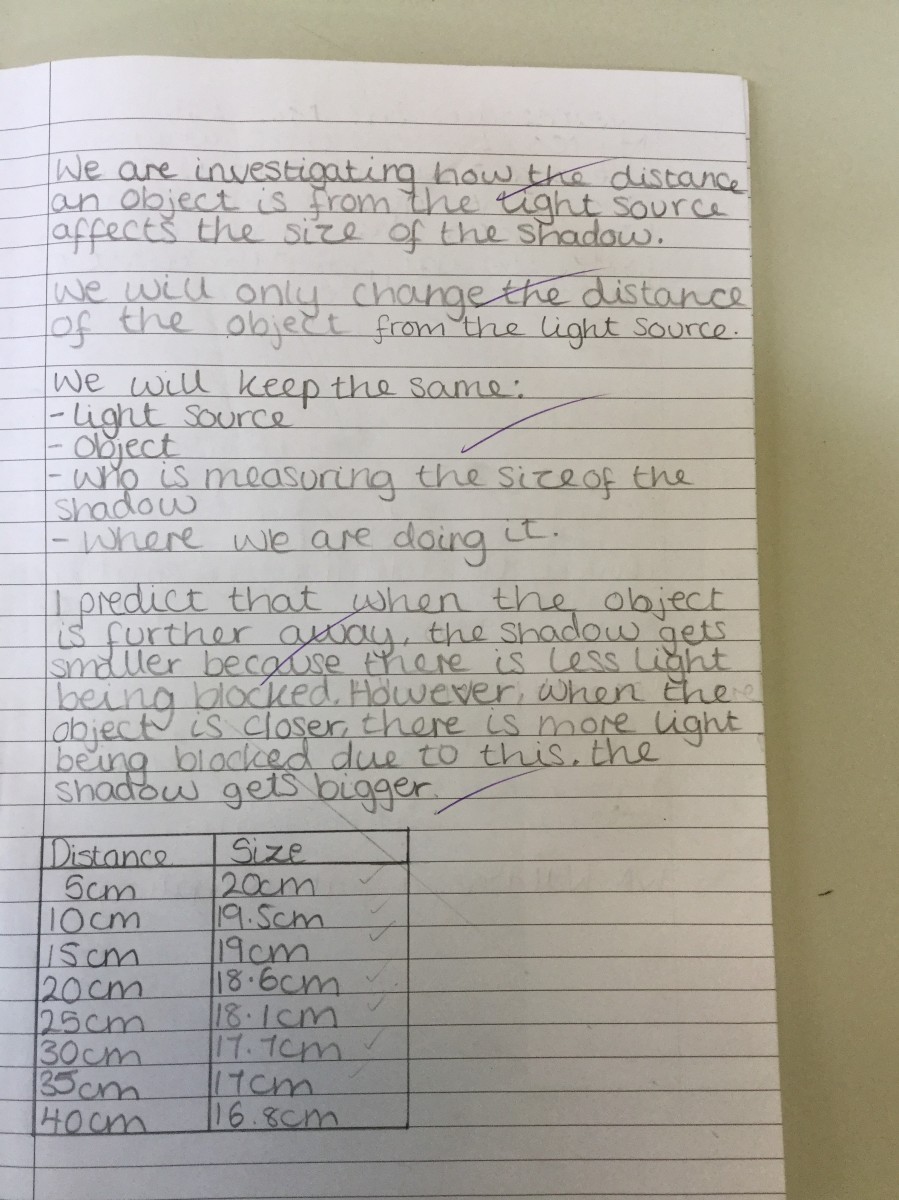 ​​​​24/4/18
​This week the children in 6 Blue have been using Constable's painting 'The Haywain' to write setting descriptions. Here are two fantastic pieces of writing: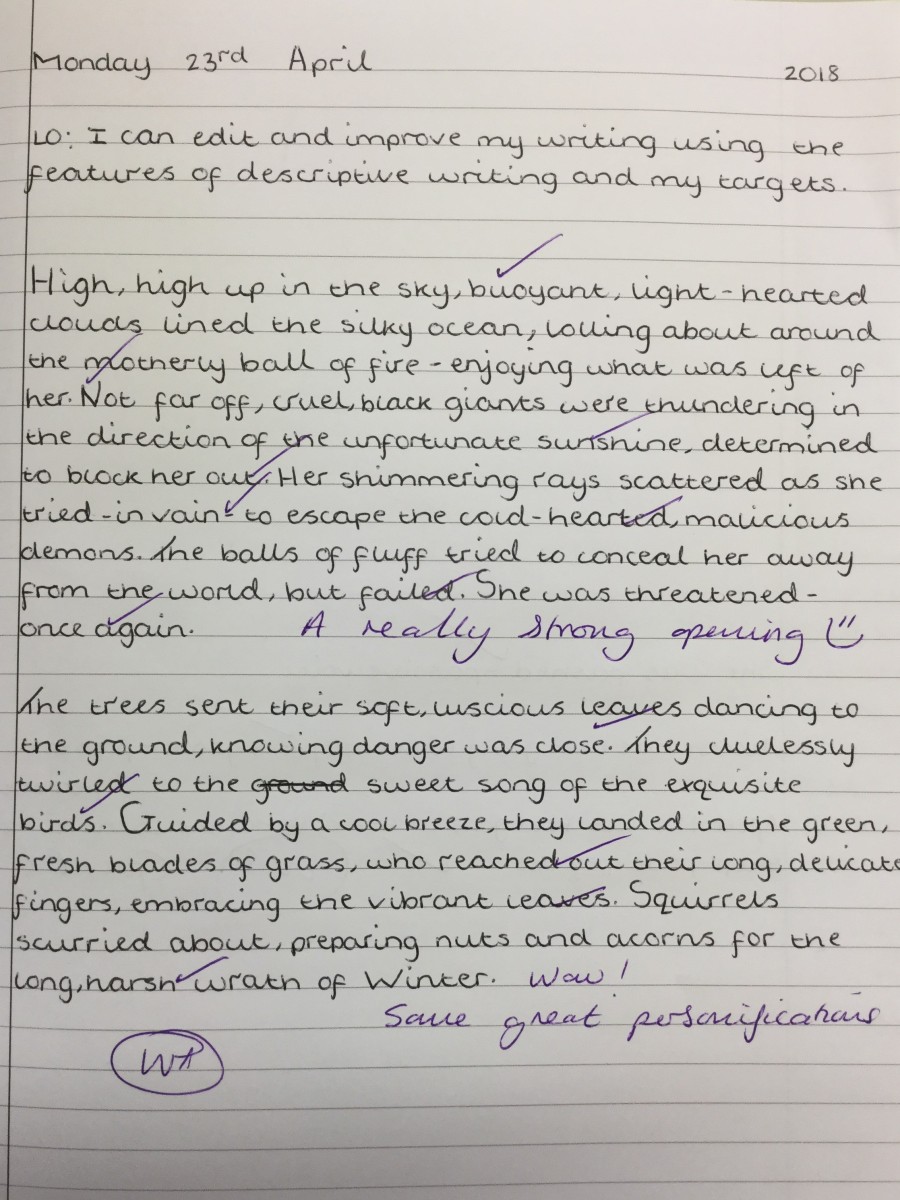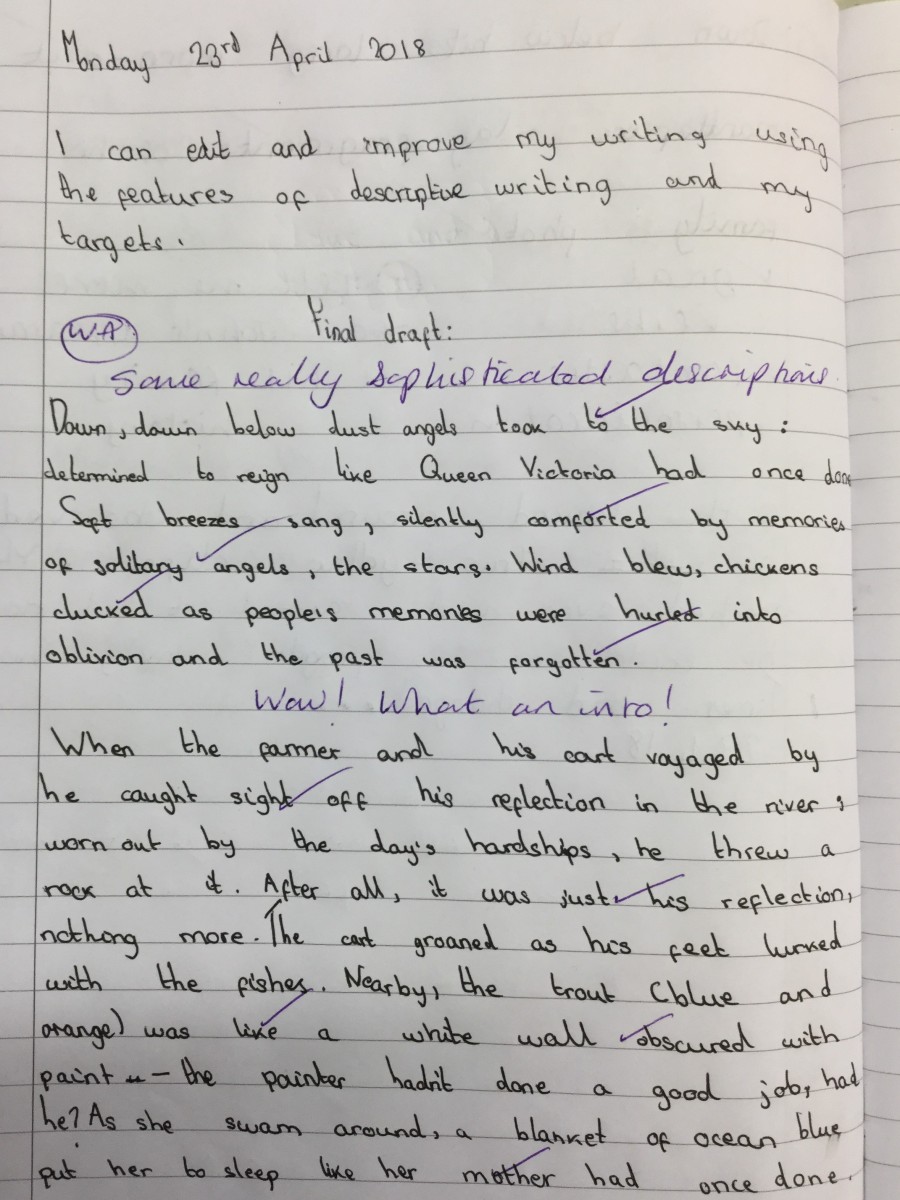 The GCSE pupils have also been focussing on compound interest, and have answered a range of reasoning problems linked to this.
Spring 2
​To begin our creation topic, the children looked at symmetry in nature and studied Fibonacci sequences. They created symmetrical silk painting designs to be displayed as part of our Art exhibition. Here are two stunning designs: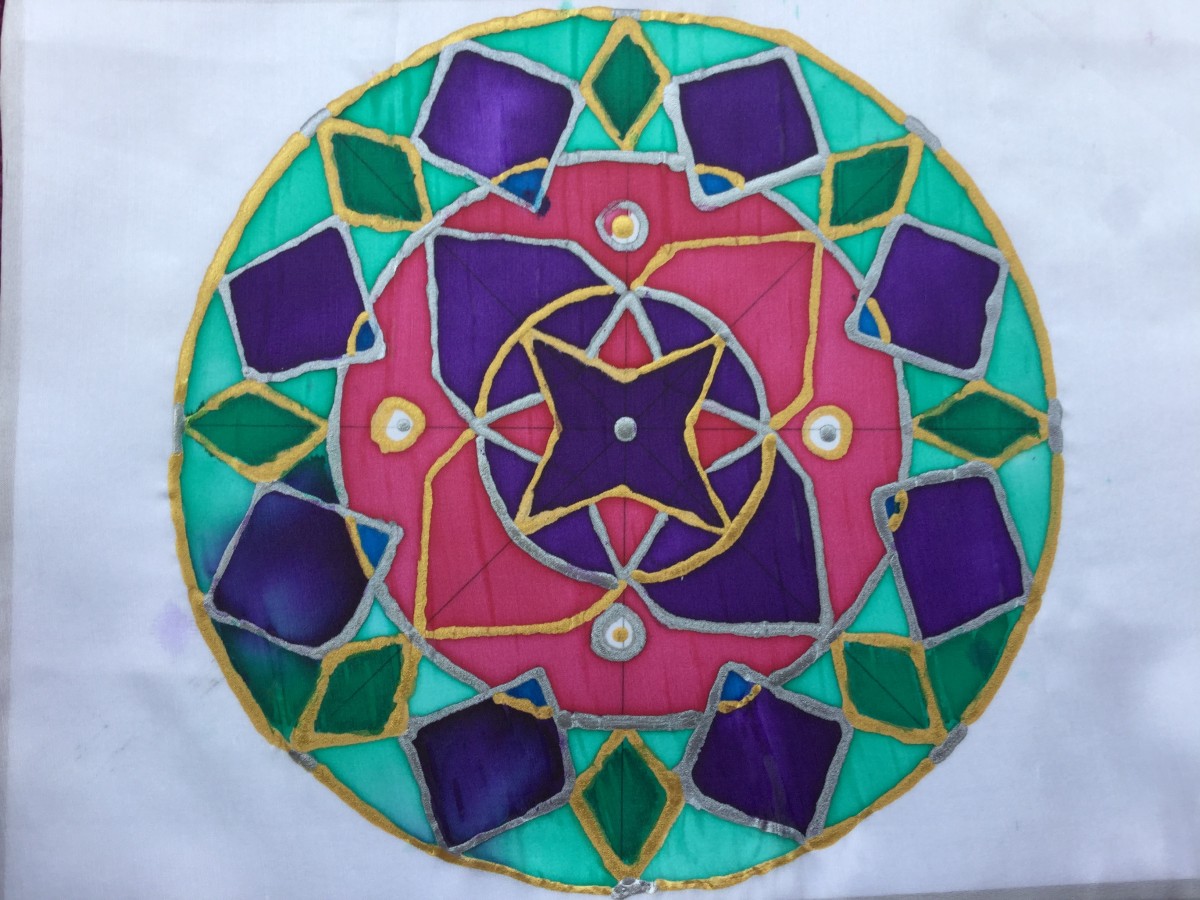 ​
The children have been working hard in Maths to prepare for their SATs tests, and (for some) their GCSE exams. Here is one child's work on transformations: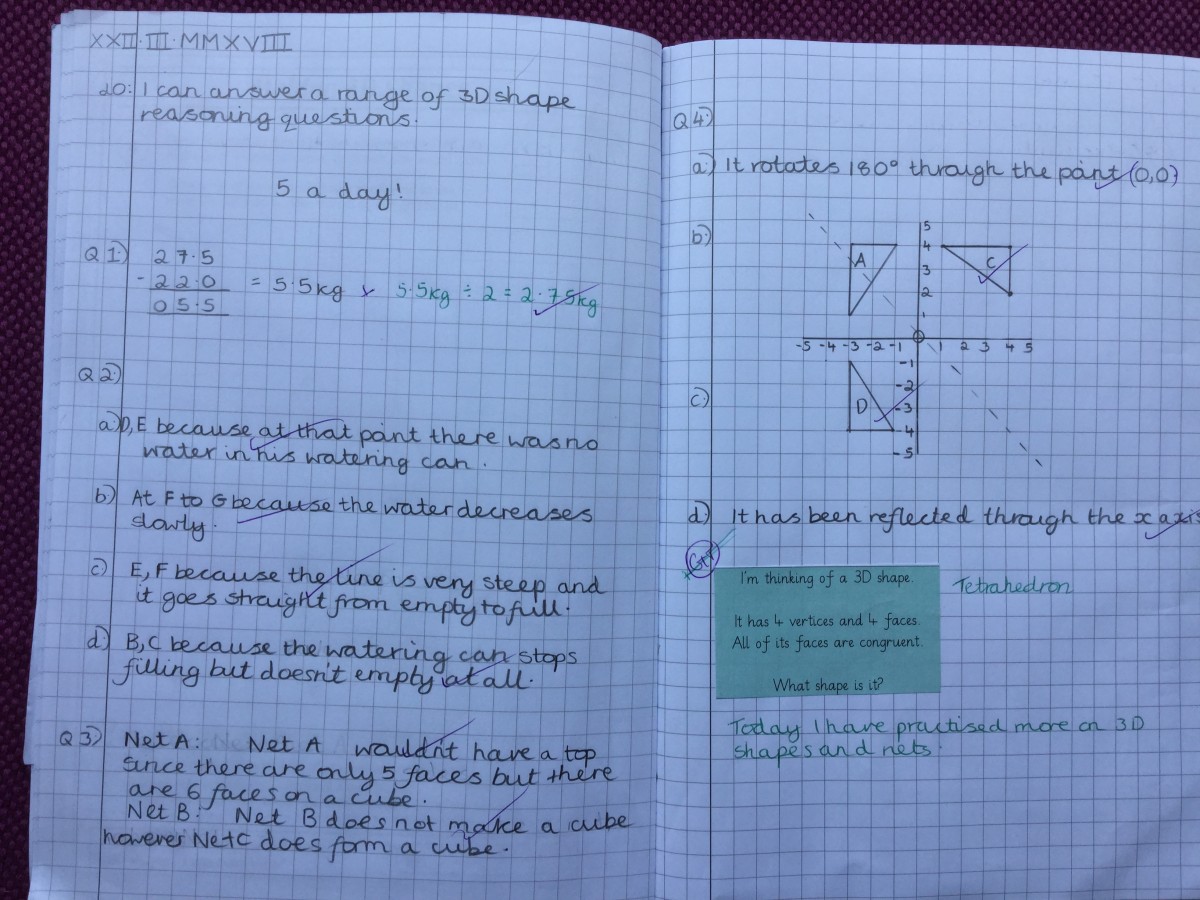 Our horror stories this term have been fantastically gruesome! Here is one brilliant example: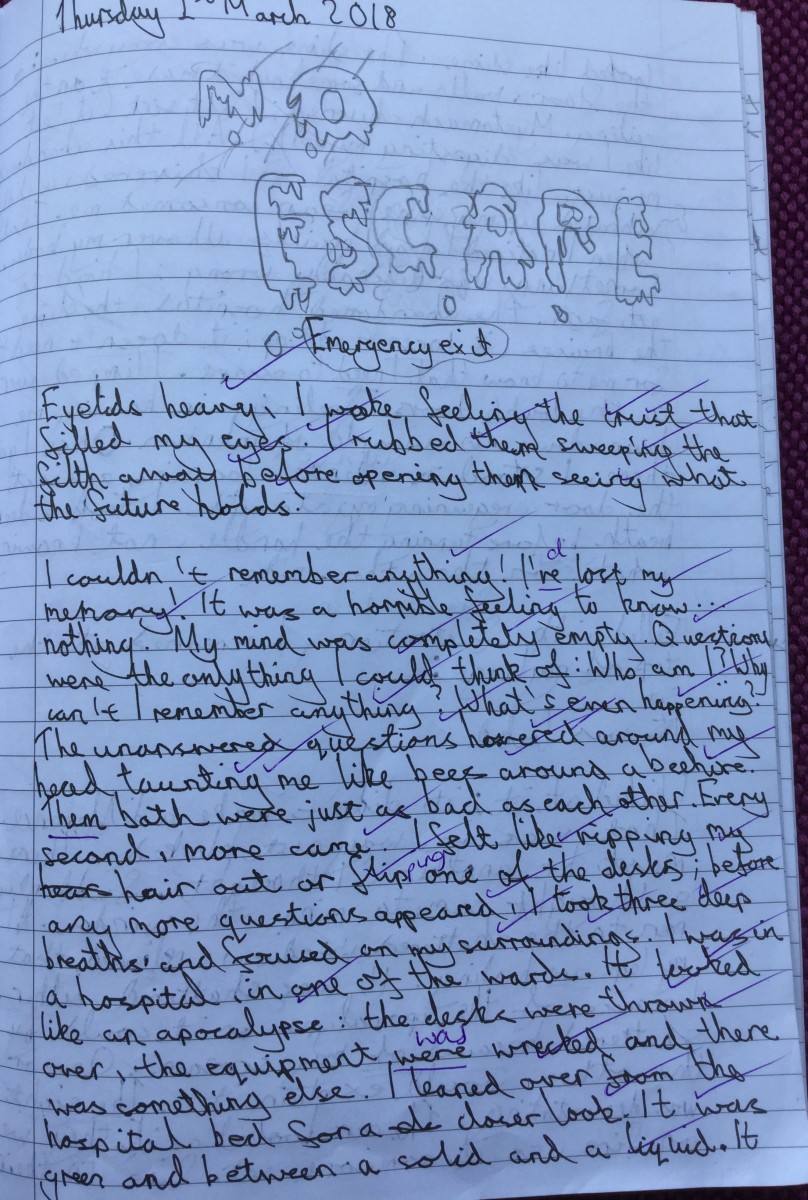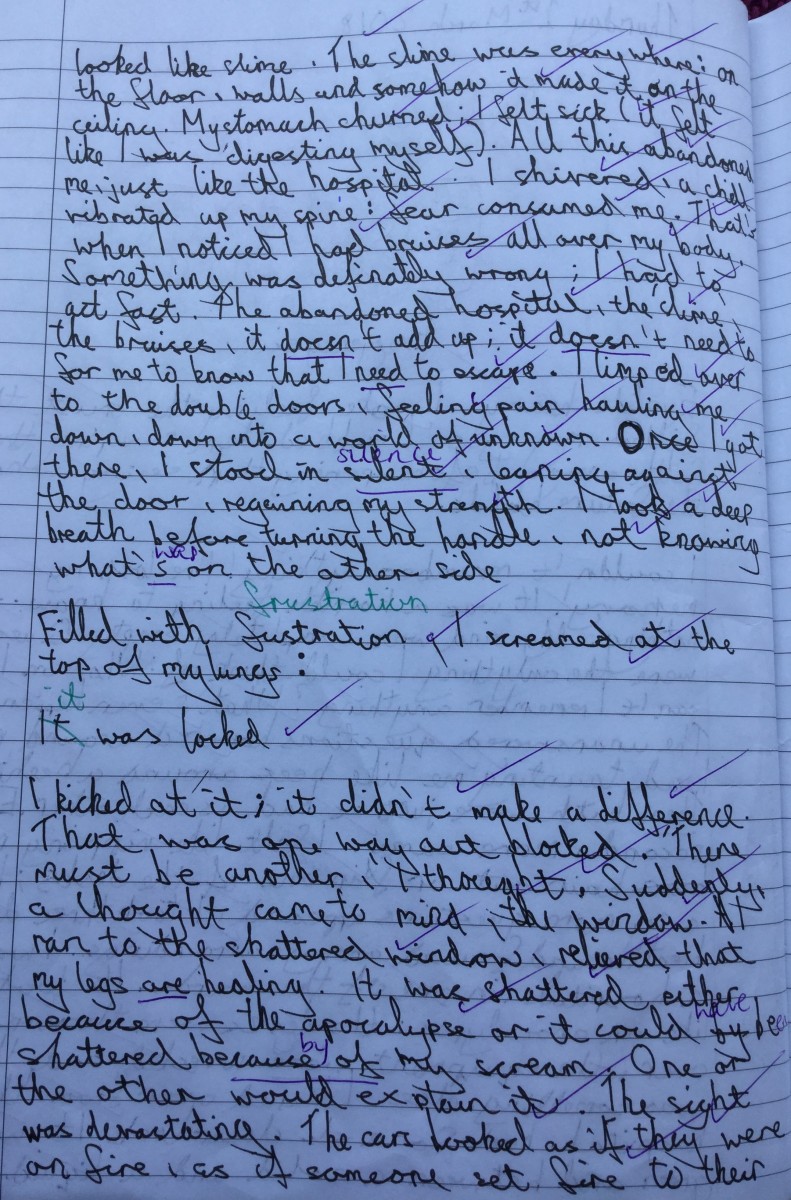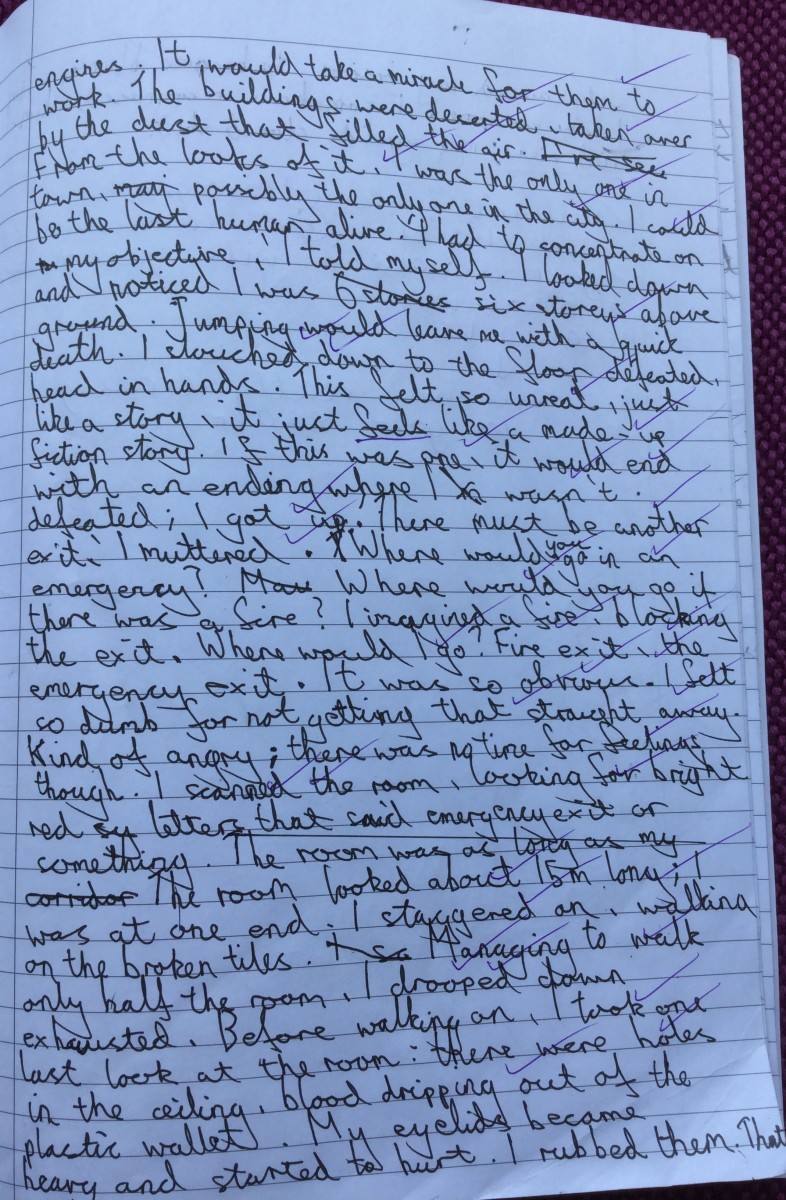 Did you know that if we do not reduce the amount of plastic we use, it is predicted that in 2050 the sea will contain more plastic (by weight) than fish? This fact horrified the children in year 6, and they have been writing passionately about plastic pollution: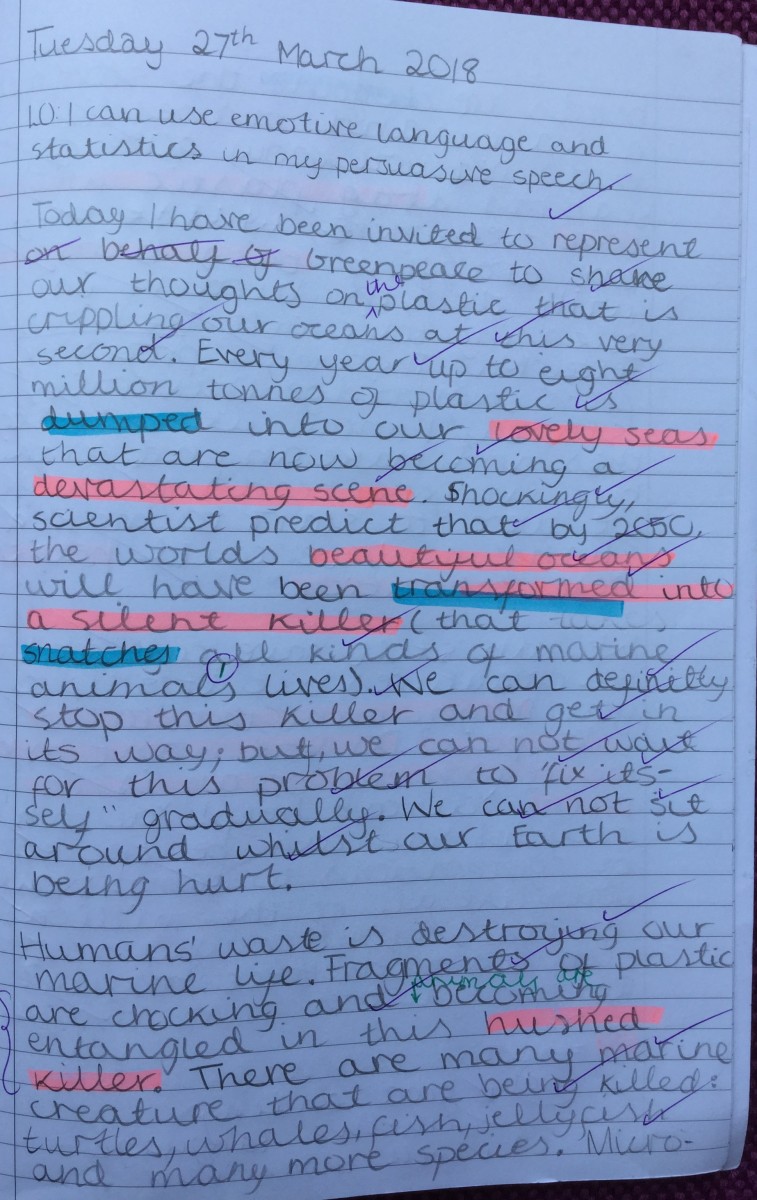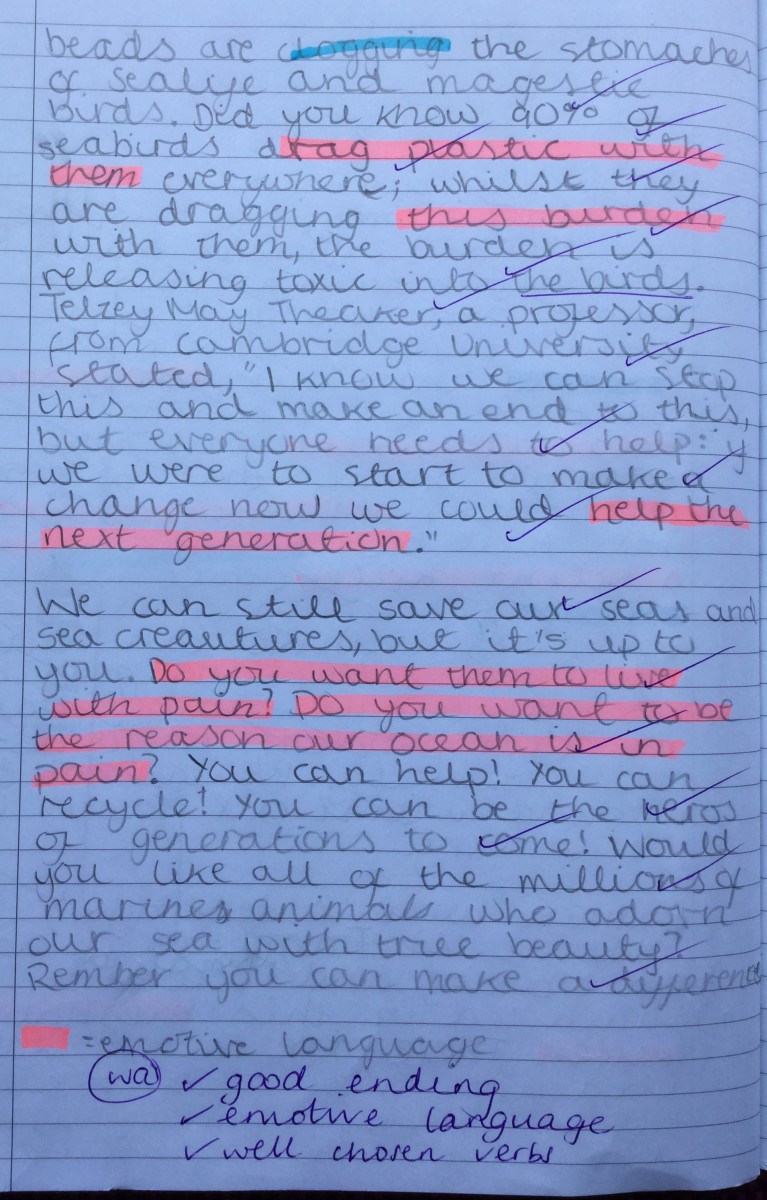 ​29/3/18
​During our literacy lessons this week, we have been writing newspaper articles, based on our impression of what may have happened when Mr Tumnus, the faun, from our class novel: The Lion the Witch and the Wardrobe, was captured by the White Witch. We hope youenjoy a selection of our writing.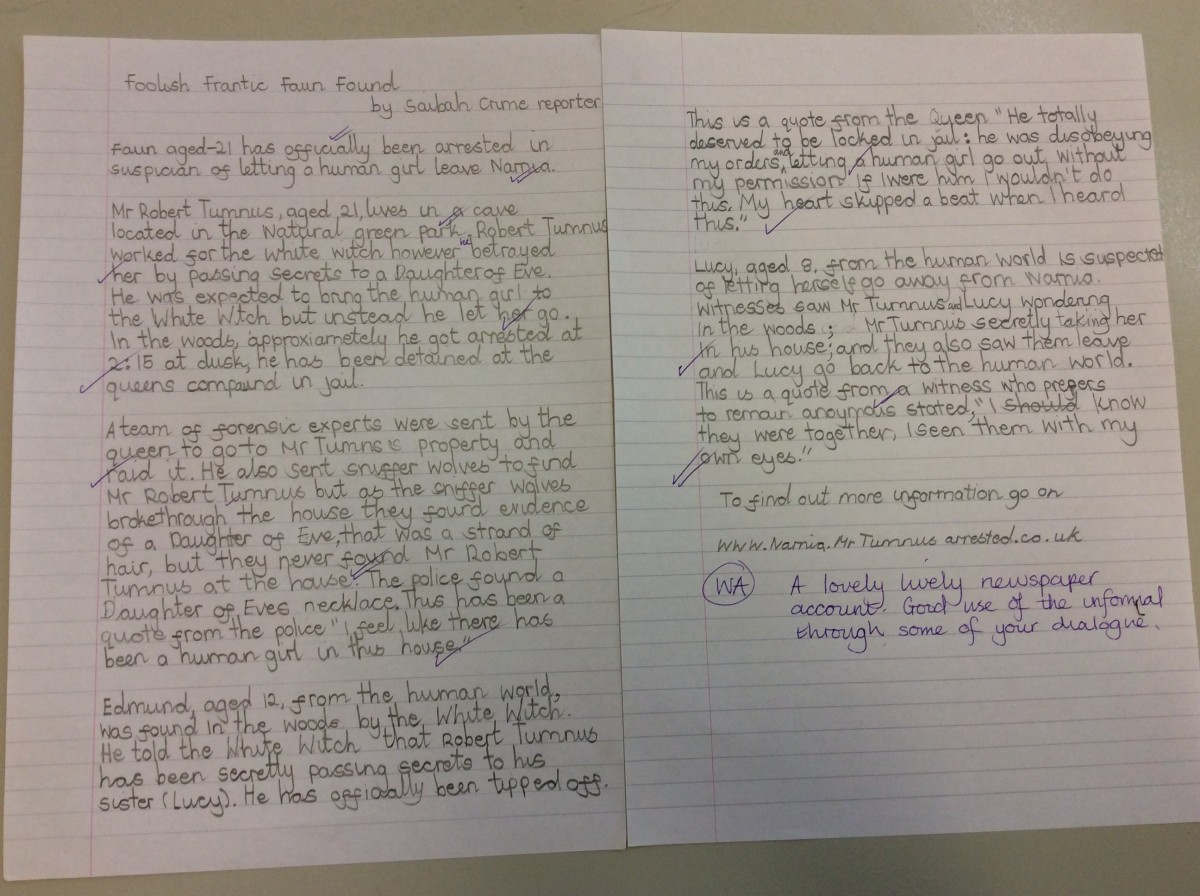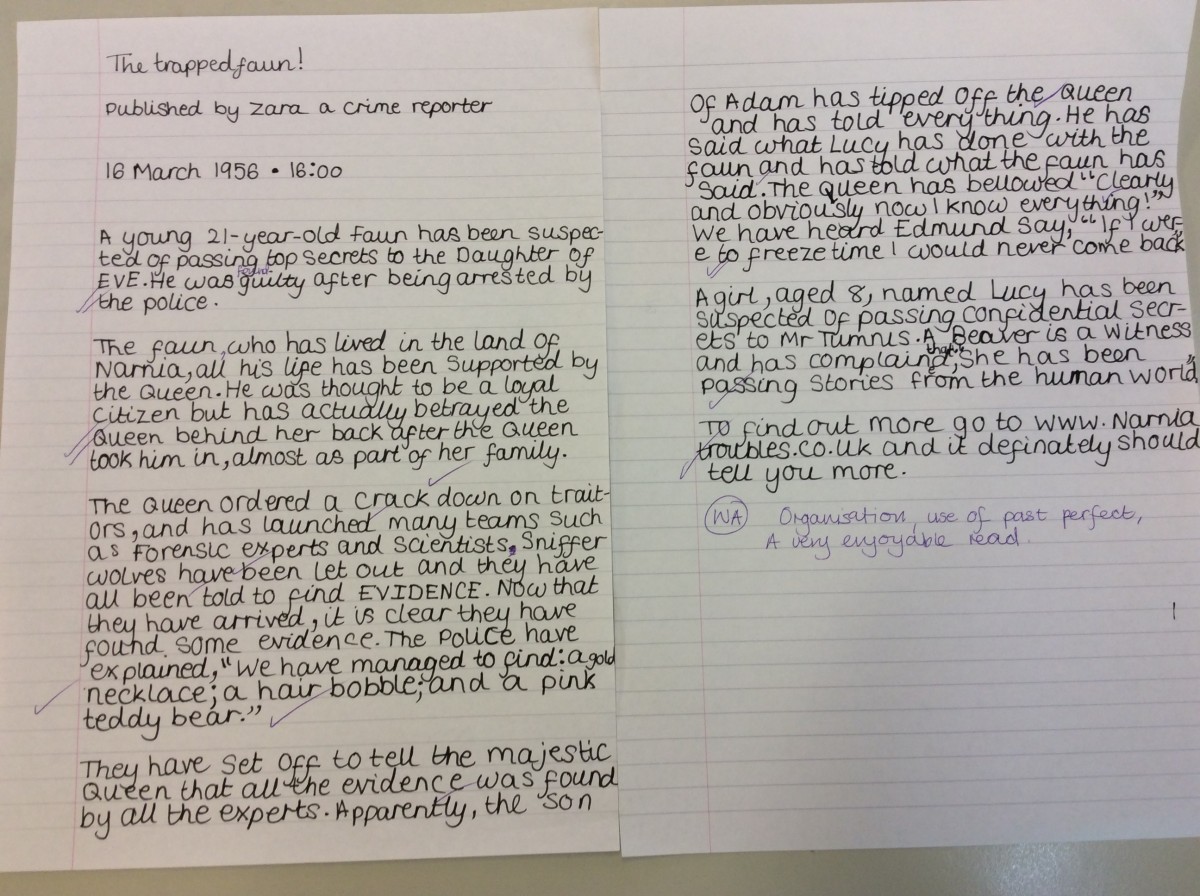 In maths we have been learning about circles; however we have been specifically learning about the different parts of a circle and ensuring that the correct vocabulary has been used. Take a look at the example below of some of the reasoning and problem solving we have worked on.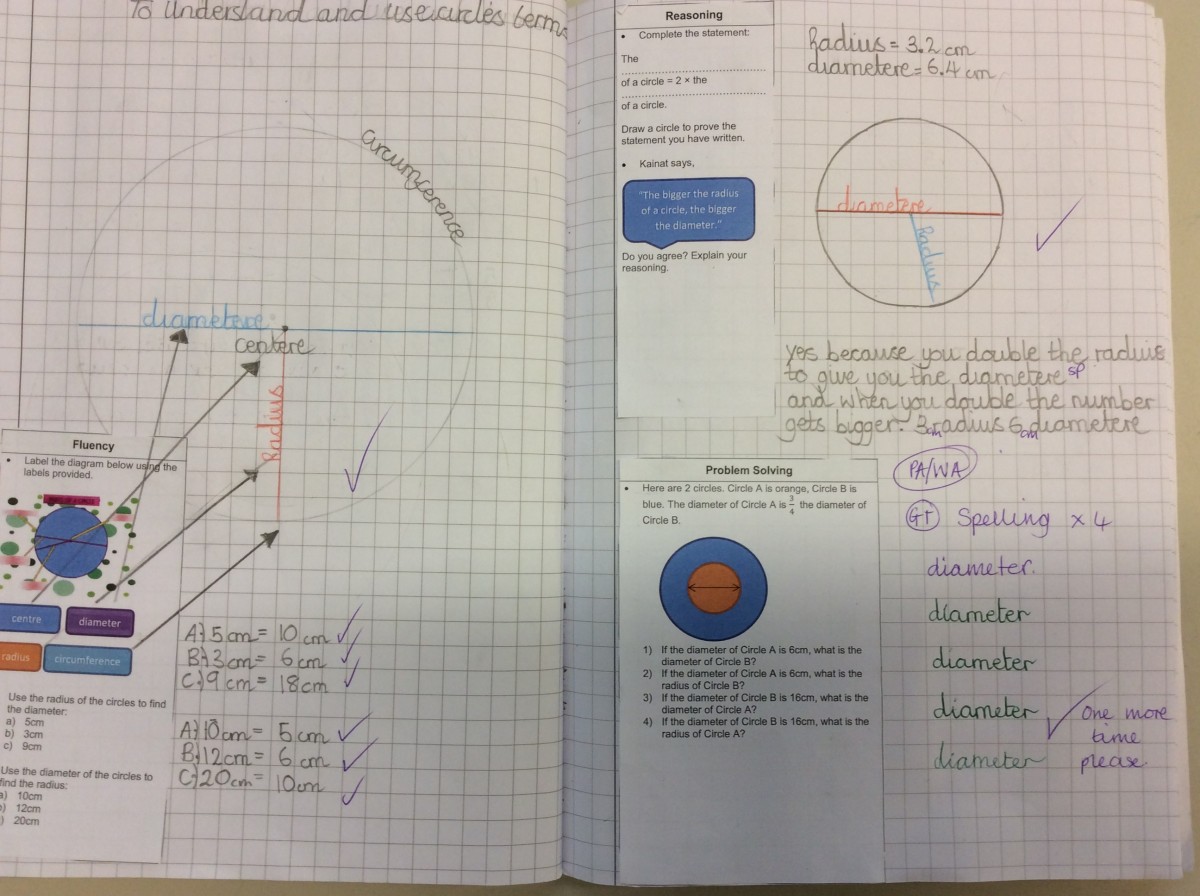 In RE, we have been exploring the different beliefs about how the world was created as well as looking at the scientific theories. This week, we have been considering ways we can look after this beautiful planet that we live on. Read an example of the promises we have made to the planet.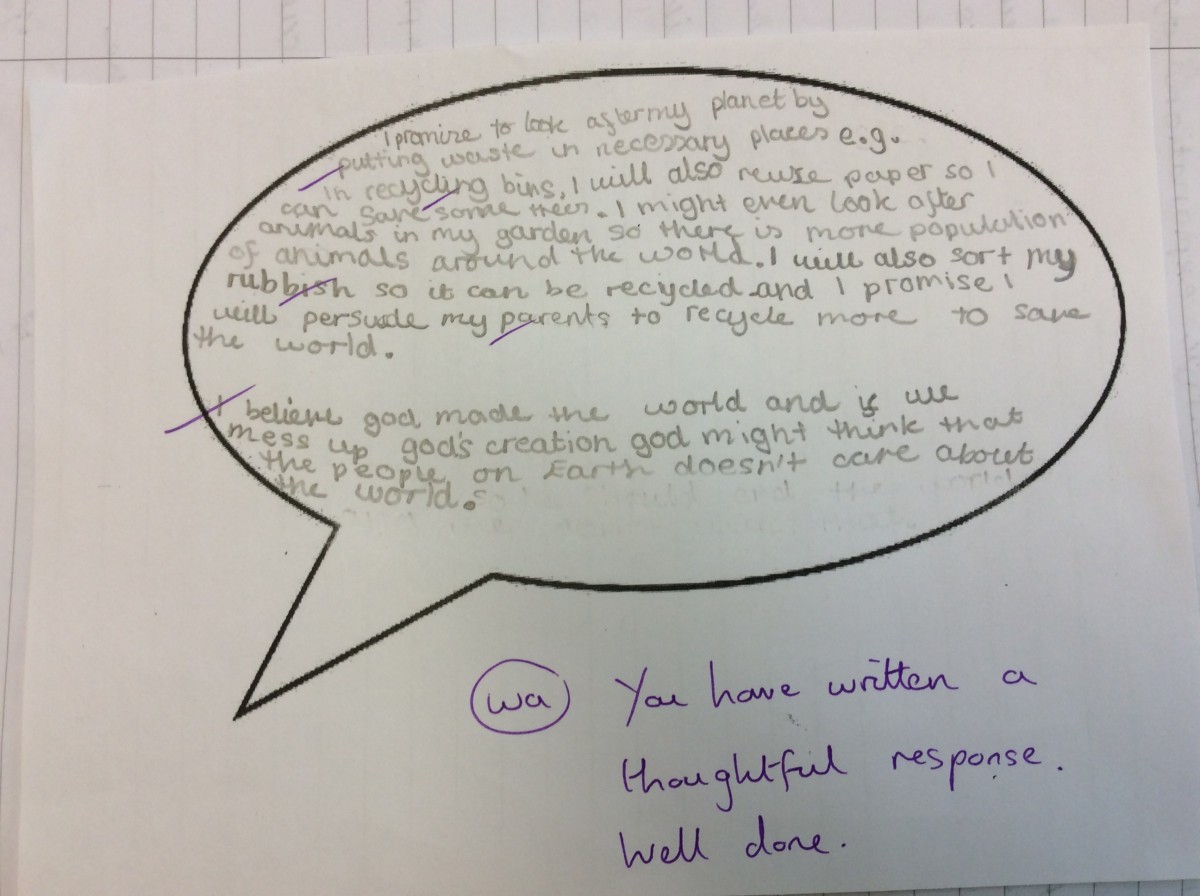 05/02/18
This week in Literacy, we were writing spooky horror stories, based on our class novel, "The Lion, the Witch and the Wardrobe". Read an extract of one story below, if you dare...
/media/upload/files/Curric-Journey-Horror-Story-6G.pdf
In Science, we used a fair experiment to discover whether different materials, such as clingfilm and coins, would conduct electricity. Here is an example of a carefully structured report:
/media/upload/files/Curric-Journey-Electricity-6R.pdf
For Internet Safety Day, we learnt about some of the pressures we might face online, when we are old enough to have social media. We came up with great advice we could give people facing such pressures. Here are some examples:
/media/upload/files/Curric-Journey-E-Safety-1.pdf
/media/upload/files/Curric-Journey-E-Safety-2.pdf
12/1/18
This week we began by learning about the history of the carnival and creating motorised carnival floats. Here is one of many amazing float designs: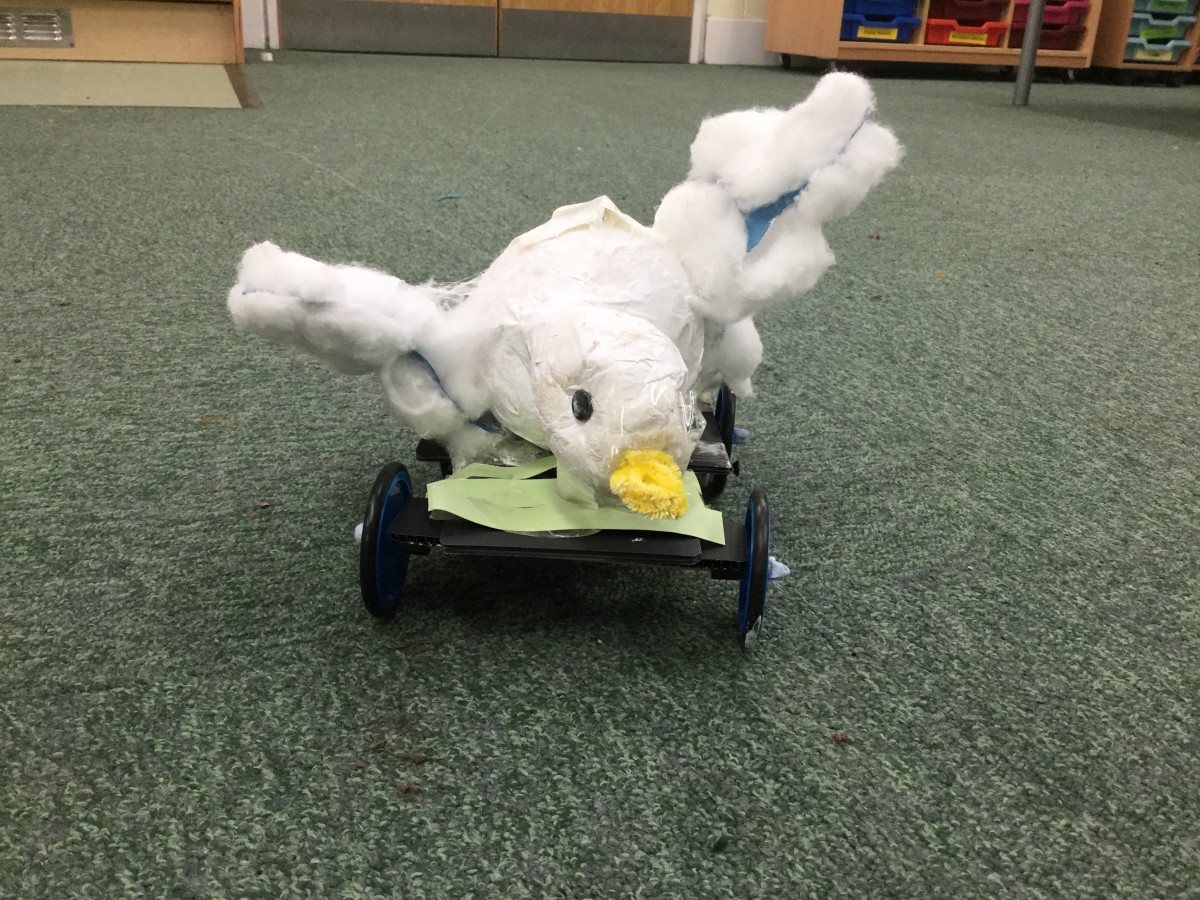 17/11/17
This week the children in year 6 have finished thier Charles Darwin biographies. Here is the start of one excellent piece of writing:

The children have also been learning about adaption, in preparation for our work on Natural Selection next week.

6 Yellow have begun their algebra topic, whilst 6 Blue have been completing reasoning problems based on fractions.

13/10/17
This week in our topic, we have been studying: the final stages of World War 2; how the Allies defeated the German Nazis; and written poems about peace. Below is work produced by the pupils in 6 Red.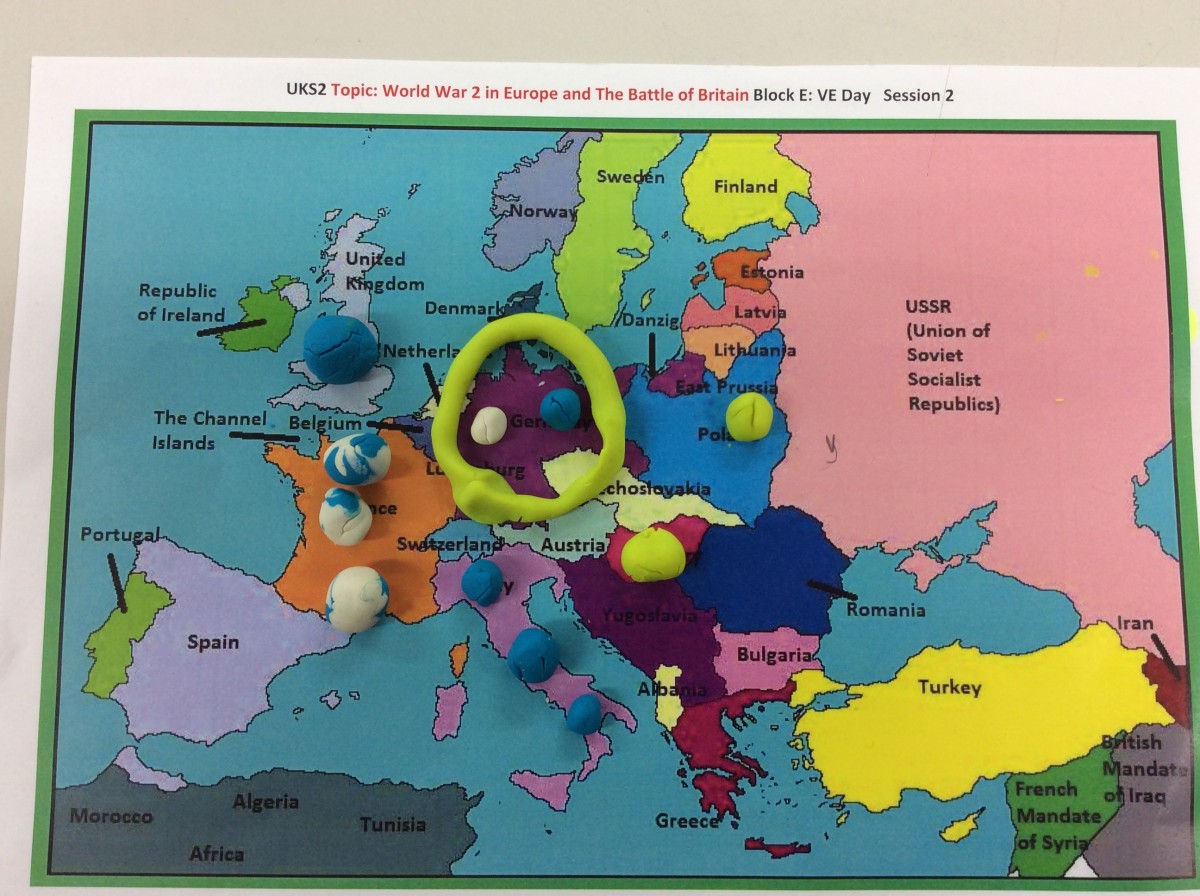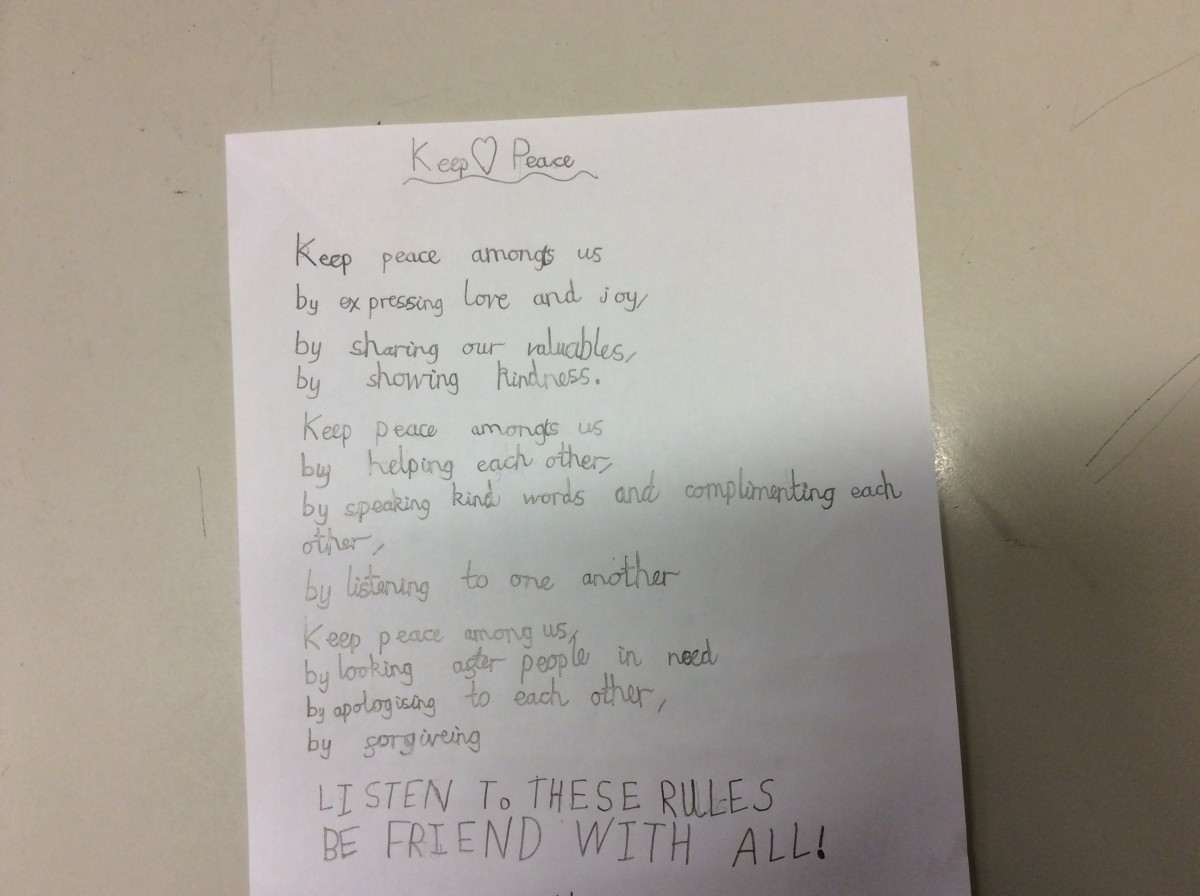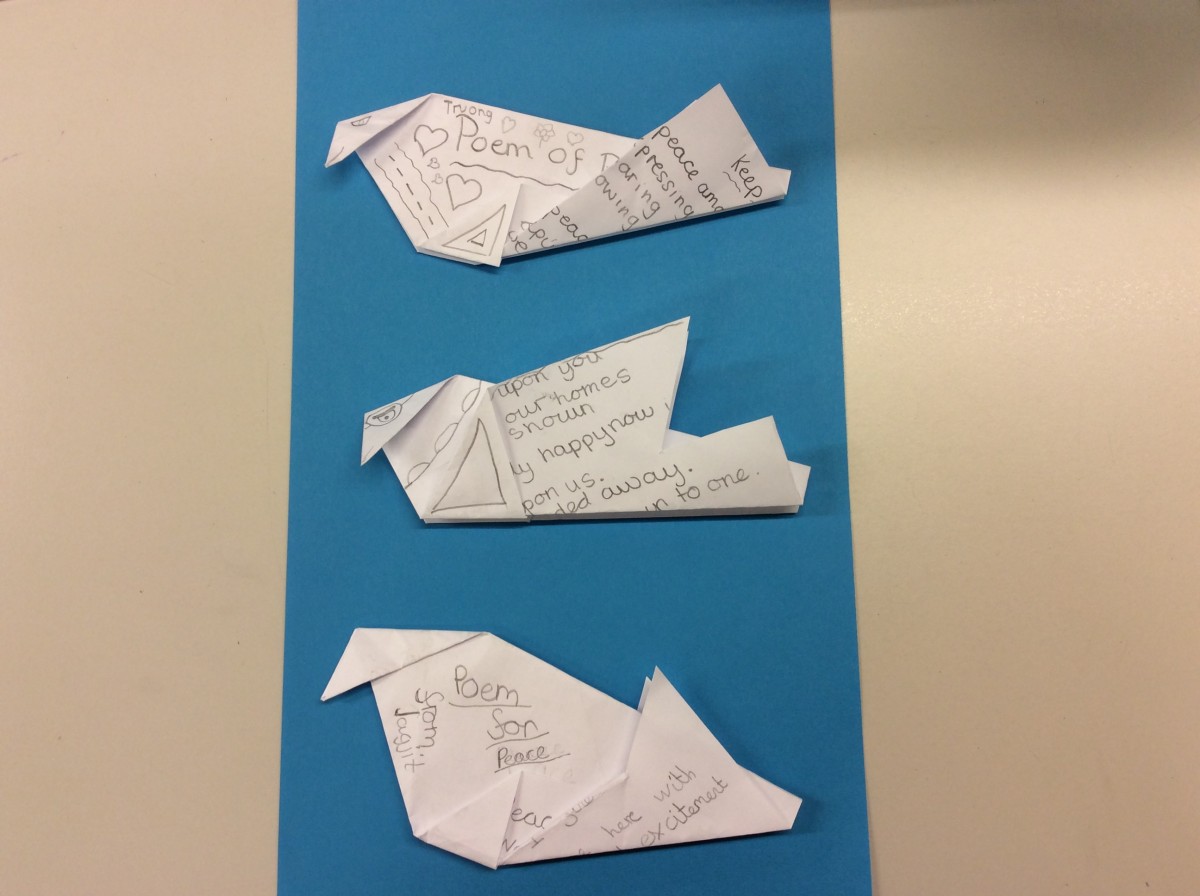 Above are the origami doves of peace made by the children in 6 Red.
6/10/17
Problem solving Using the rules of BIDMAS. Here is an example of some of the work produced in 6 Red.

This amazing letter from an evacuee was written in 6 Green:

We have been looking at Lowry and perspective this week in Art. This piece of artwork astounded us all:

This week the children have been learning about Anne Frank. This has inspired them to write some amazing diary entries of their own. Here is one example from 6 Blue: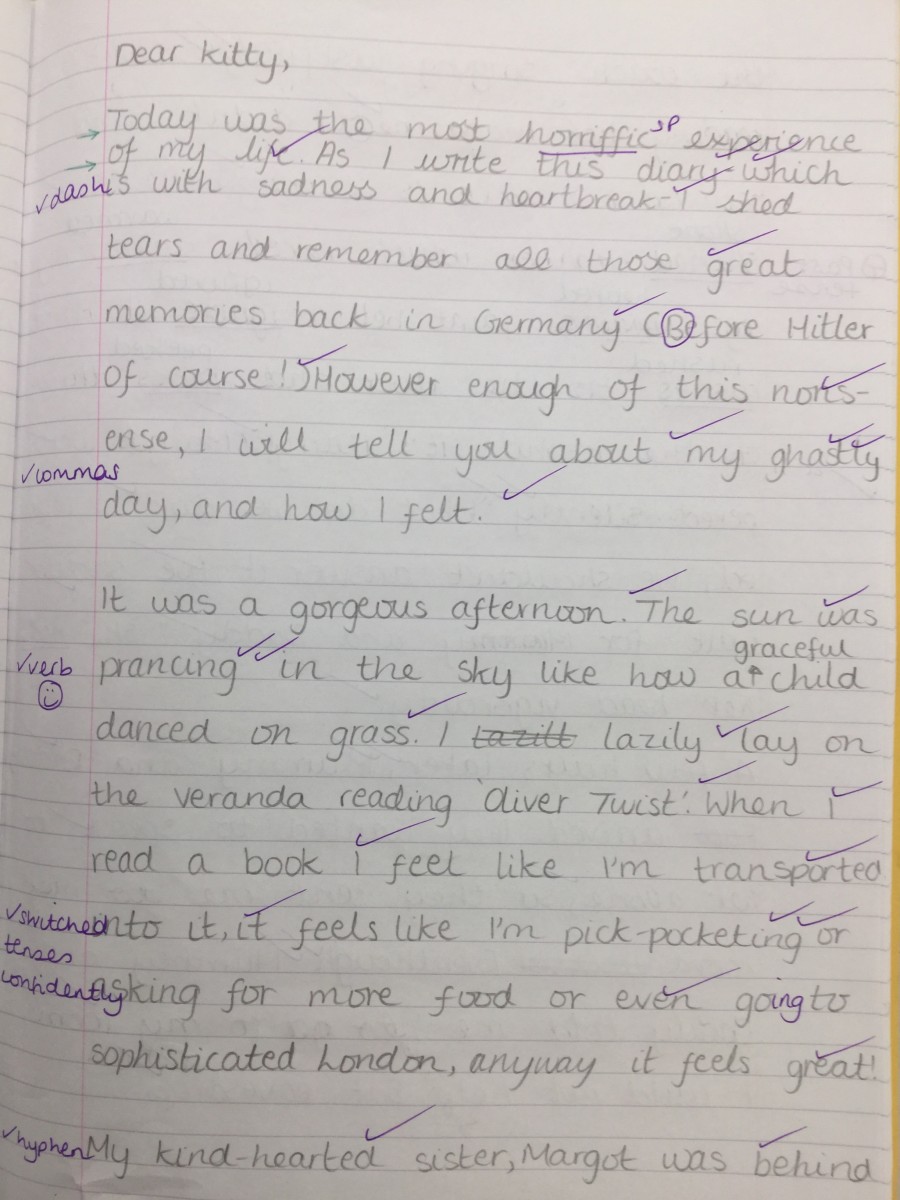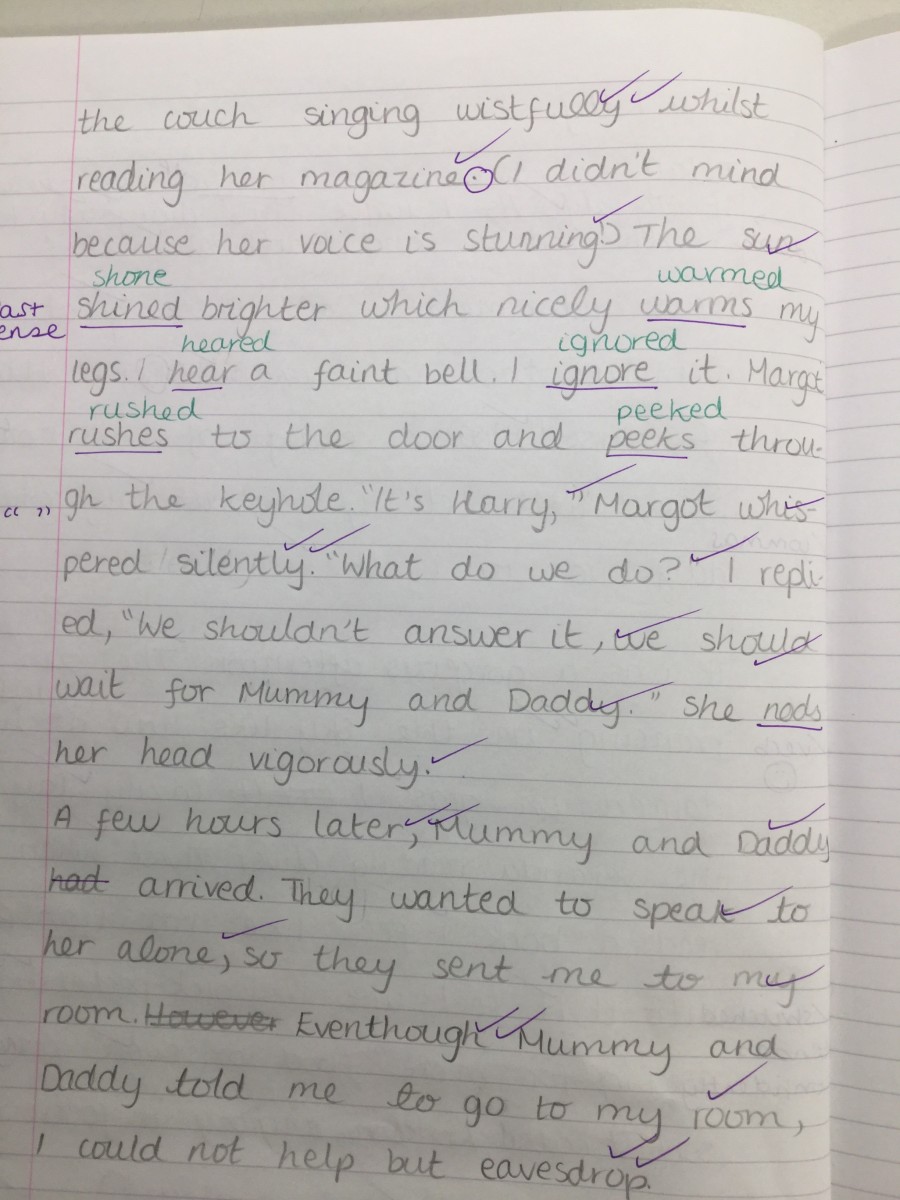 6 Yellow have loved completing 5 stage investigations this week. Here is one child's work: