Year 6
In 6 Red we have written war poems as part of our WW2 project. Here are some for you to enjoy.
Over the past few weeks Year 6 have been researching the life of Anne Frank as part of our World War 2 project. Here is Bhuvanesh's homework about the rooms in the Annex where Anne and her family his for 2 years.
In computing year 6 have created interactive resources with Scratch. Here are some projects for you to have a look at.
In year 6 we have been writing our own extracts from Anne Frank's diary starting with the moment she first went into hiding. Follow the link below to see an example the writing in 6 Red.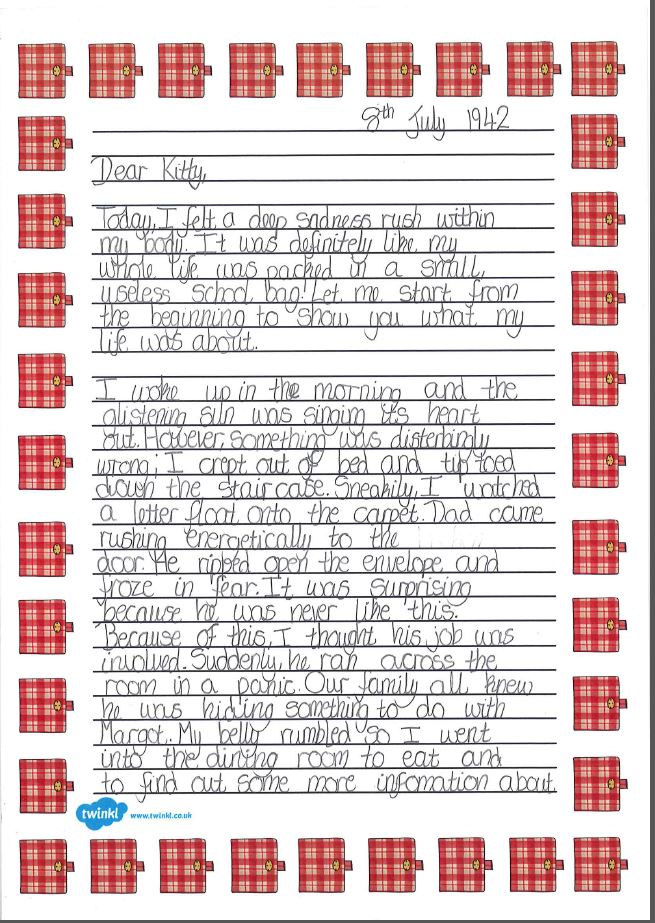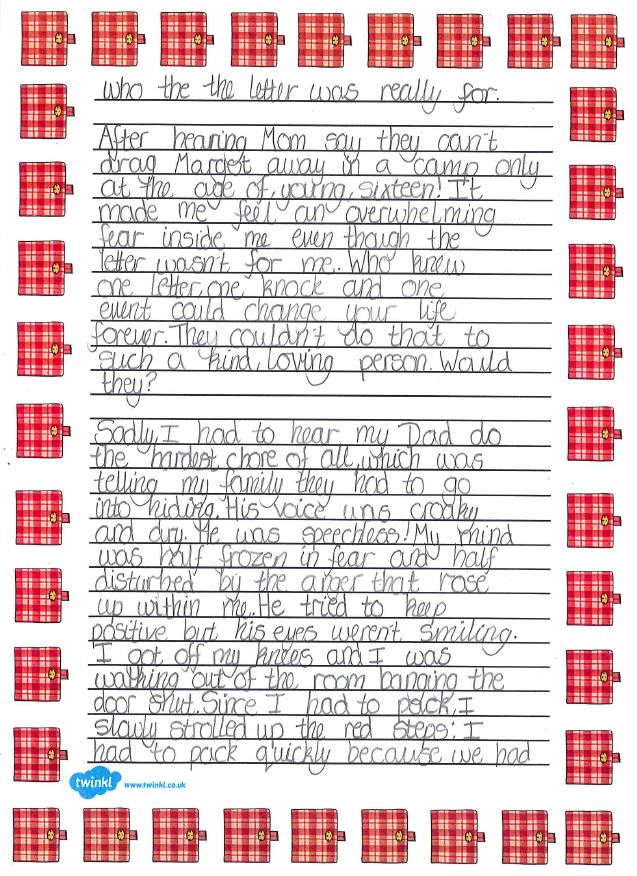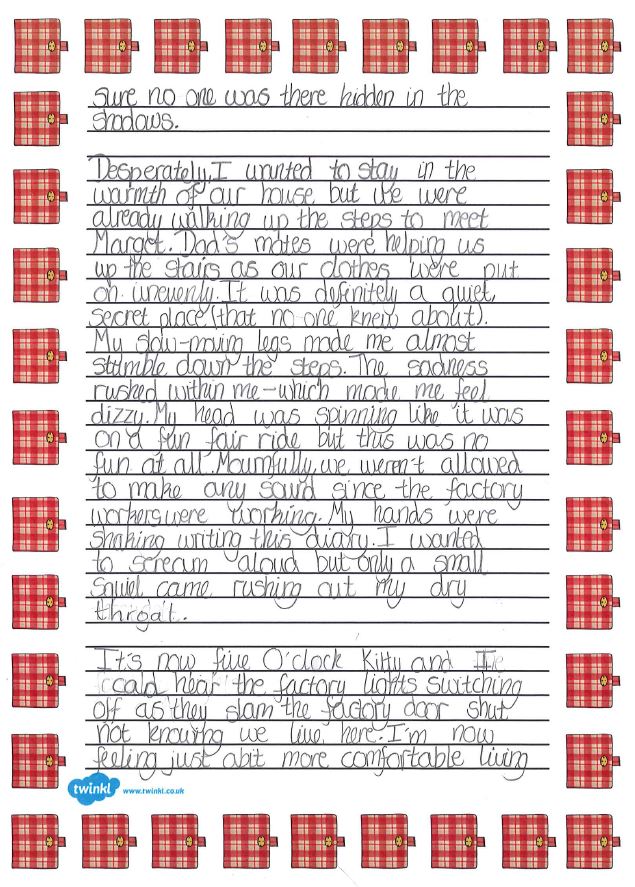 In 6 Blue, we have been carrying out a 5 stage investigation. Here is one of our excellent examples: