Year 6
Imama looked at patterns in algebra to make a circle pattern.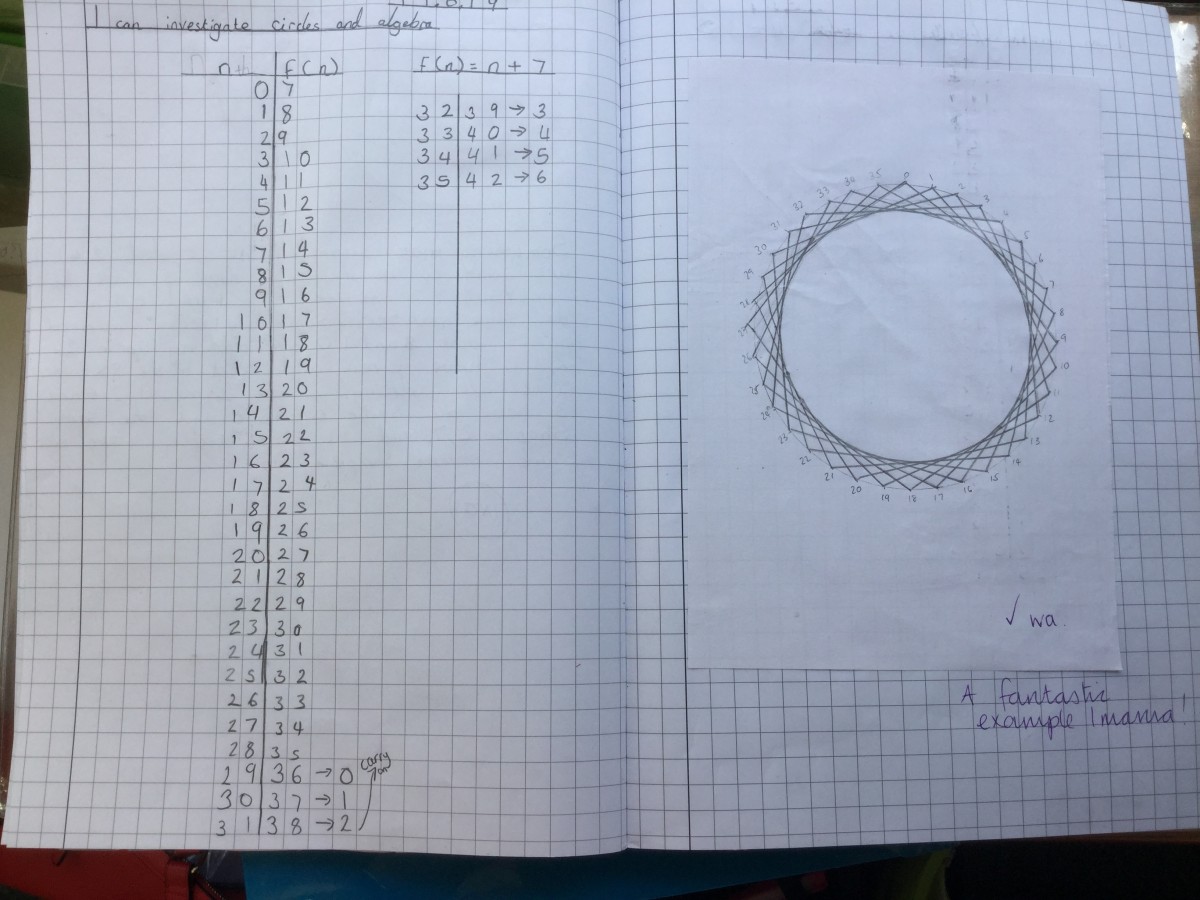 As part of our RE we have been researching the problem of plastic in our oceans. We watched the Blue Planet live lesson and used First News to find out more. Here is Julia's speech. Will it persuade you to reduce the plastic you use?
In 6 Red we have written war poems as part of our WW2 project. Here are some for you to enjoy.
Over the past few weeks Year 6 have been researching the life of Anne Frank as part of our World War 2 project. Here is Bhuvanesh's homework about the rooms in the Annex where Anne and her family his for 2 years.
In computing year 6 have created interactive resources with Scratch. Here are some projects for you to have a look at.
In year 6 we have been writing our own extracts from Anne Frank's diary starting with the moment she first went into hiding. Follow the link below to see an example the writing in 6 Red.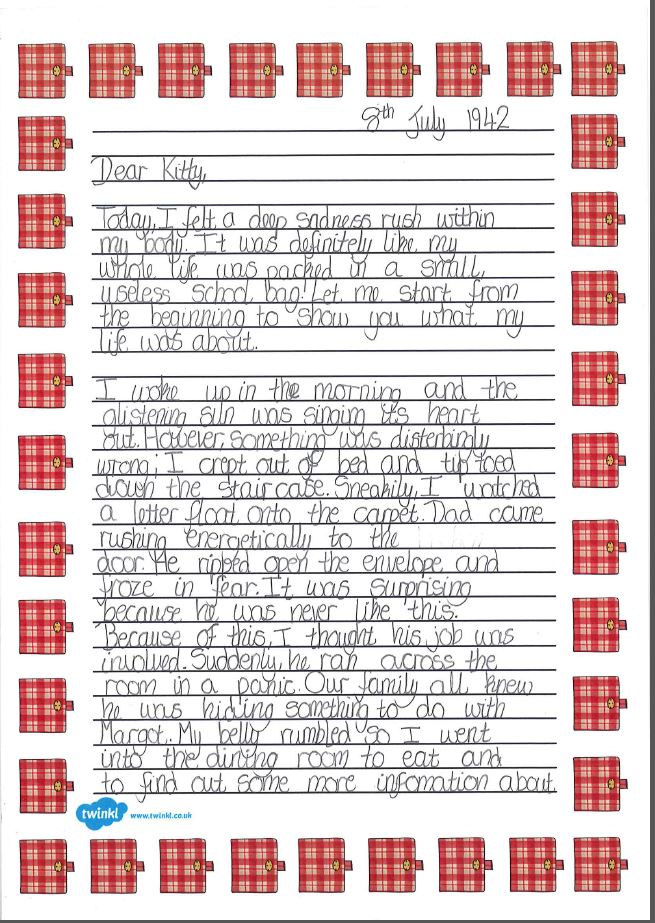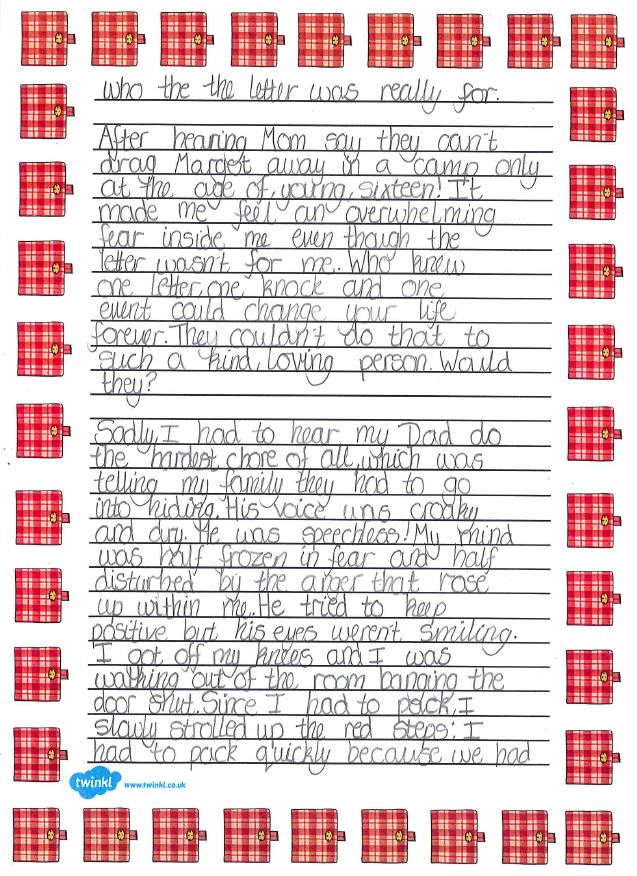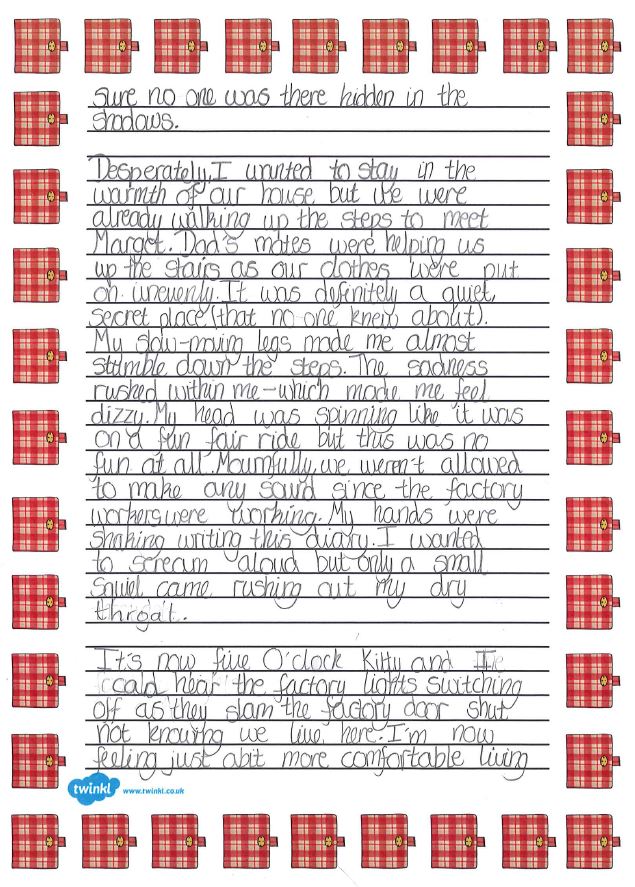 In 6 Blue, we have been carrying out a 5 stage investigation. Here is one of our excellent examples:
Spring term
6 Blue:
In 6 blue, we have been writing diary entries based on our novel 'The Wind Singer'. This diary entry is fromthe perspective of our main character,Kestrel, who is about to set off on a dangerous quest: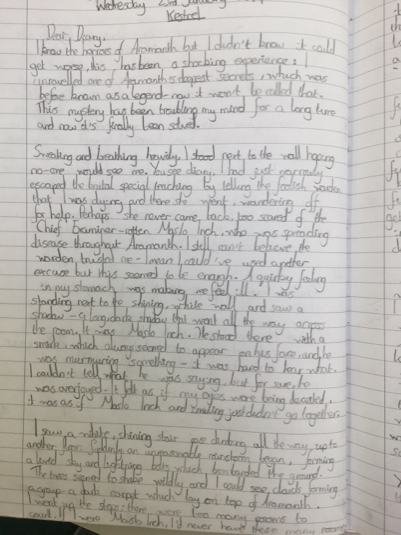 In maths, we have been solving problems involving measures. This is an excellent example of how the bar model can be used to solve problems: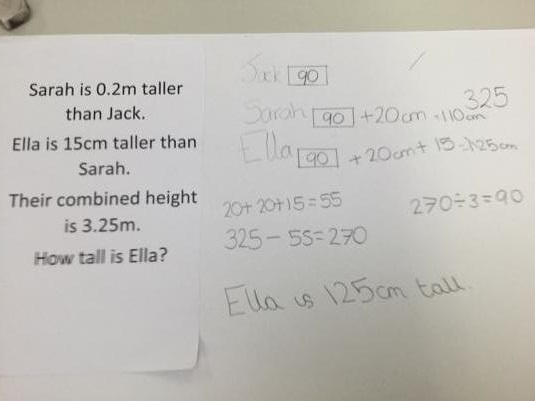 As part of National Storytelling Week 6 Red have been finding out about Benjamin Zephania. He is some information that surprises Musa.
Some of the children in 6 Red had a go at writing in the style of Benjamin Zephania. Here is Sami's.
In 6 Yellow we have been solving problems using ratio and our knowledge of fractions: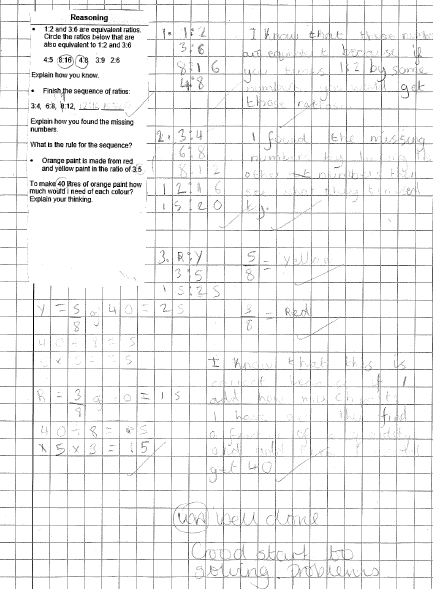 In 6 Yellow we have been explaining how electricity powers components and flows through a circuit.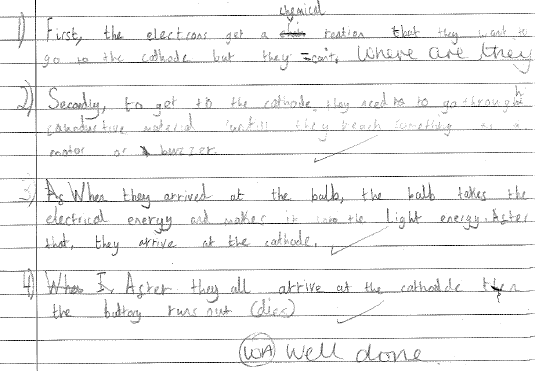 A good example of some writing in 6 Yellow.