Year 5
We have had an excellent start to year 5, covering all sorts of things like separating materials in Science, Roman numerals and addition and subtraction in maths, diary entries in Literacy and of course our Oliver Twist novel! Below you can see some excellent examples of our maths work from 5 Red and 5 Yellow, a very well written diary, from 5 Green, after our trip to the Black Country Living Museum and some great questioning in guided reading from 5 Blue. Next week we are looking forward to writing our witness statements about Oliver Twist pickpocketing and moving on to multiplication and division in Maths.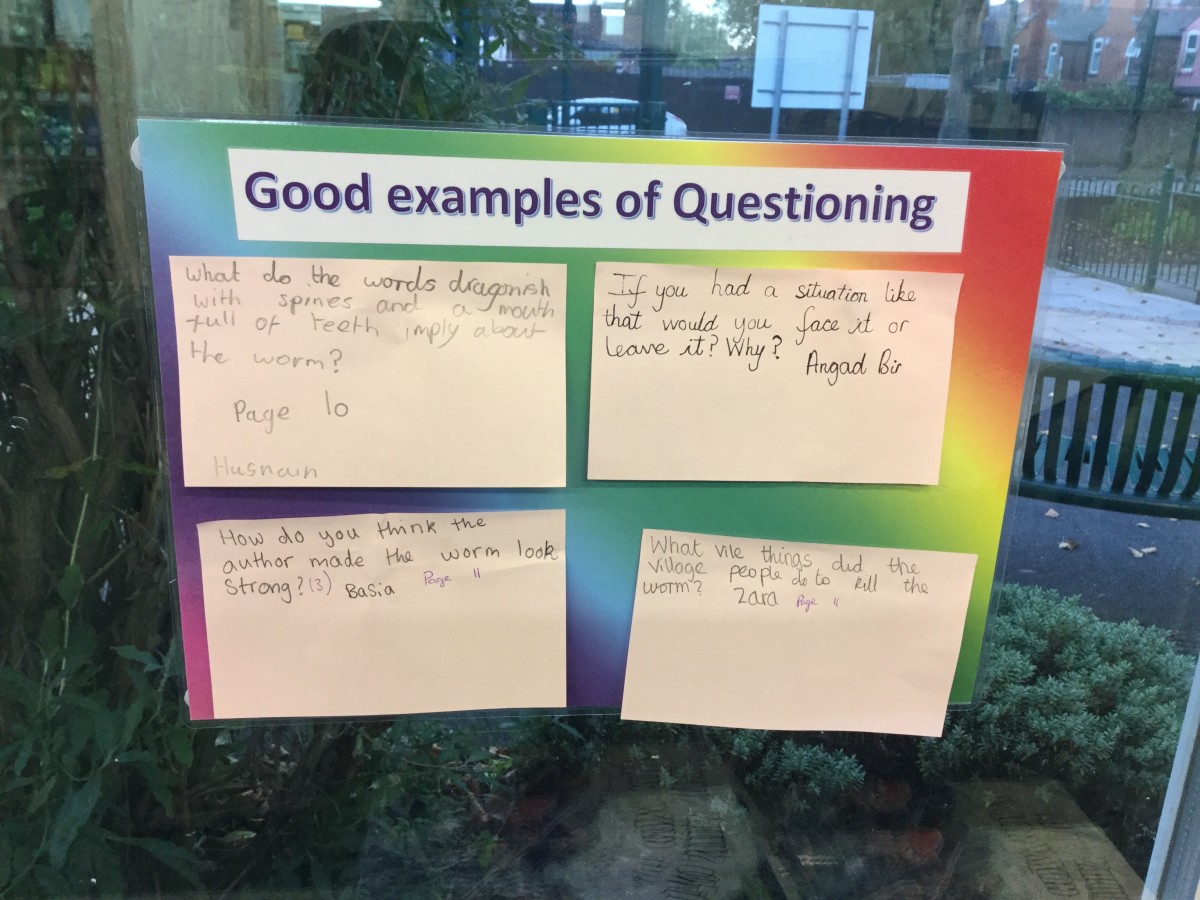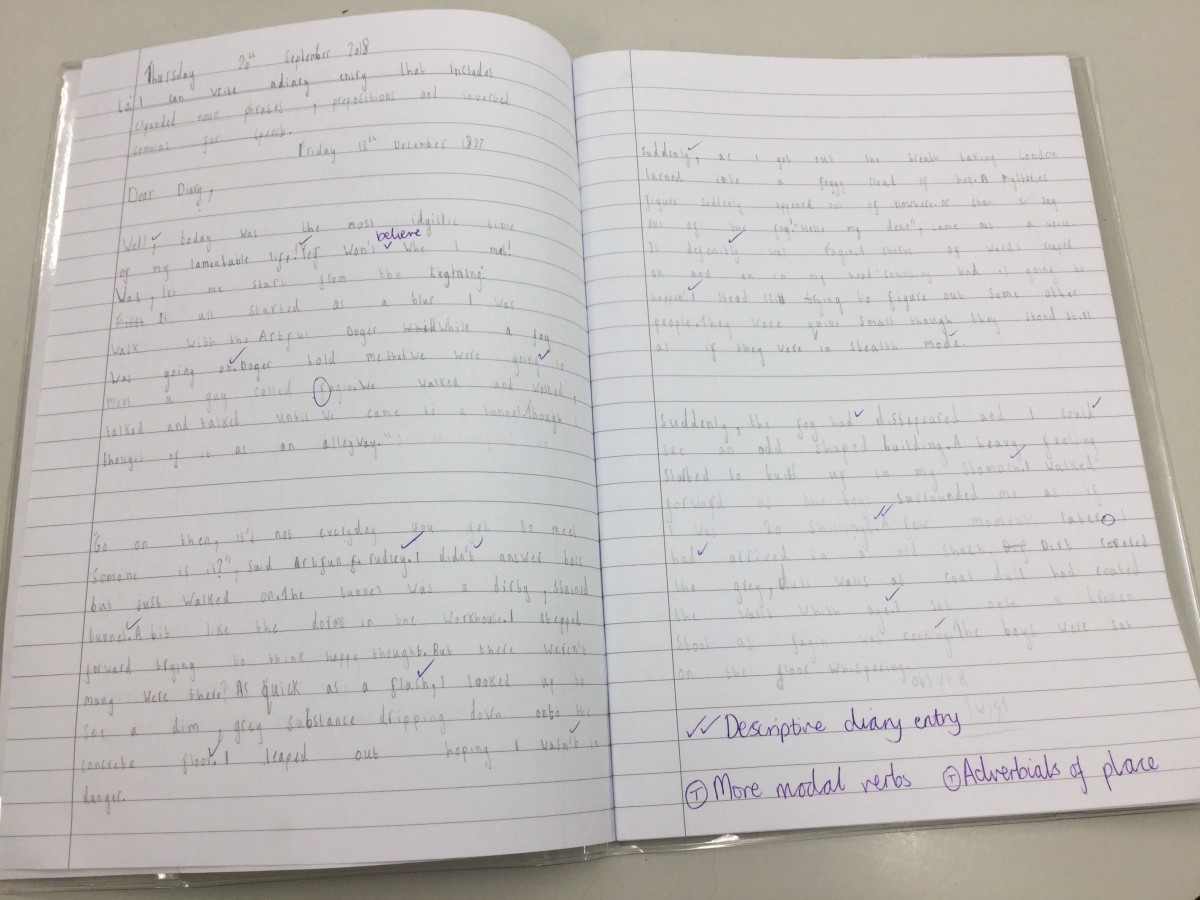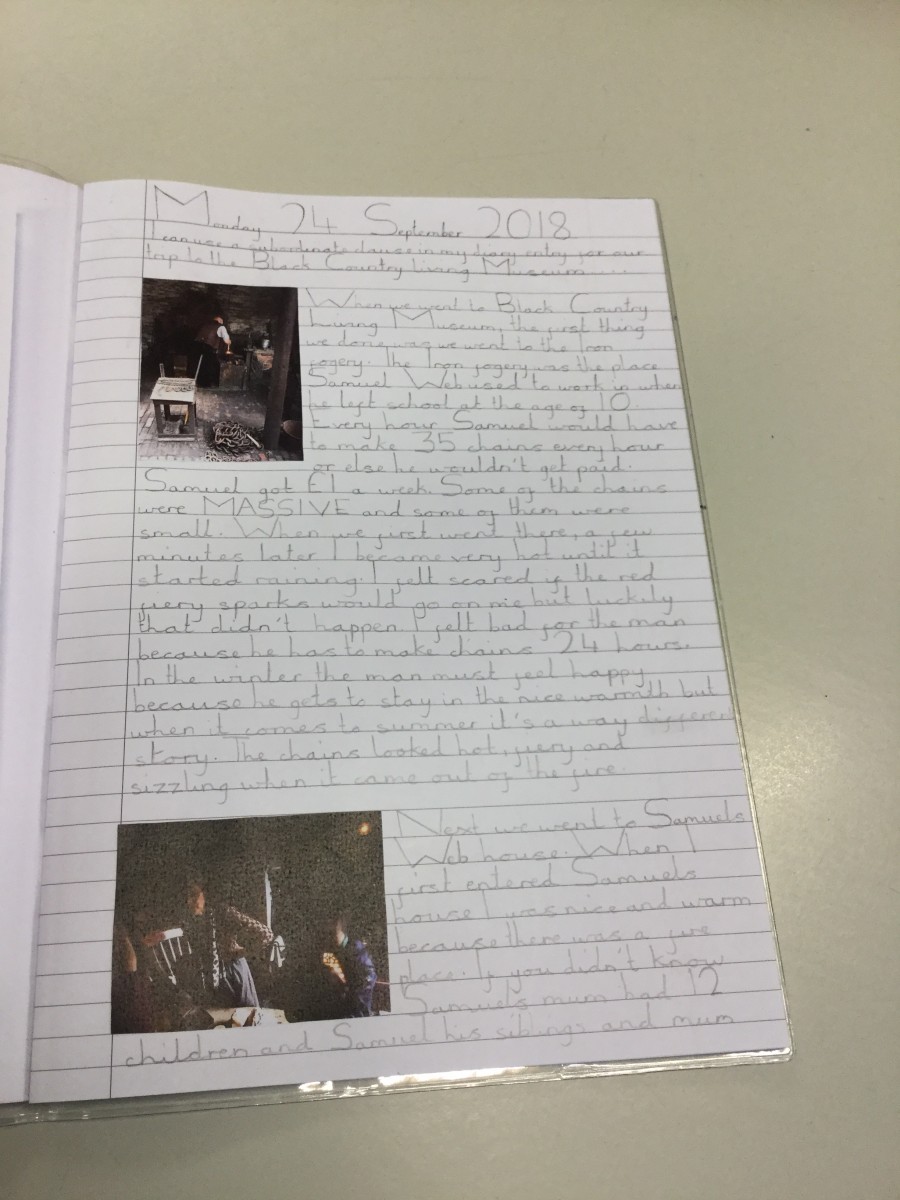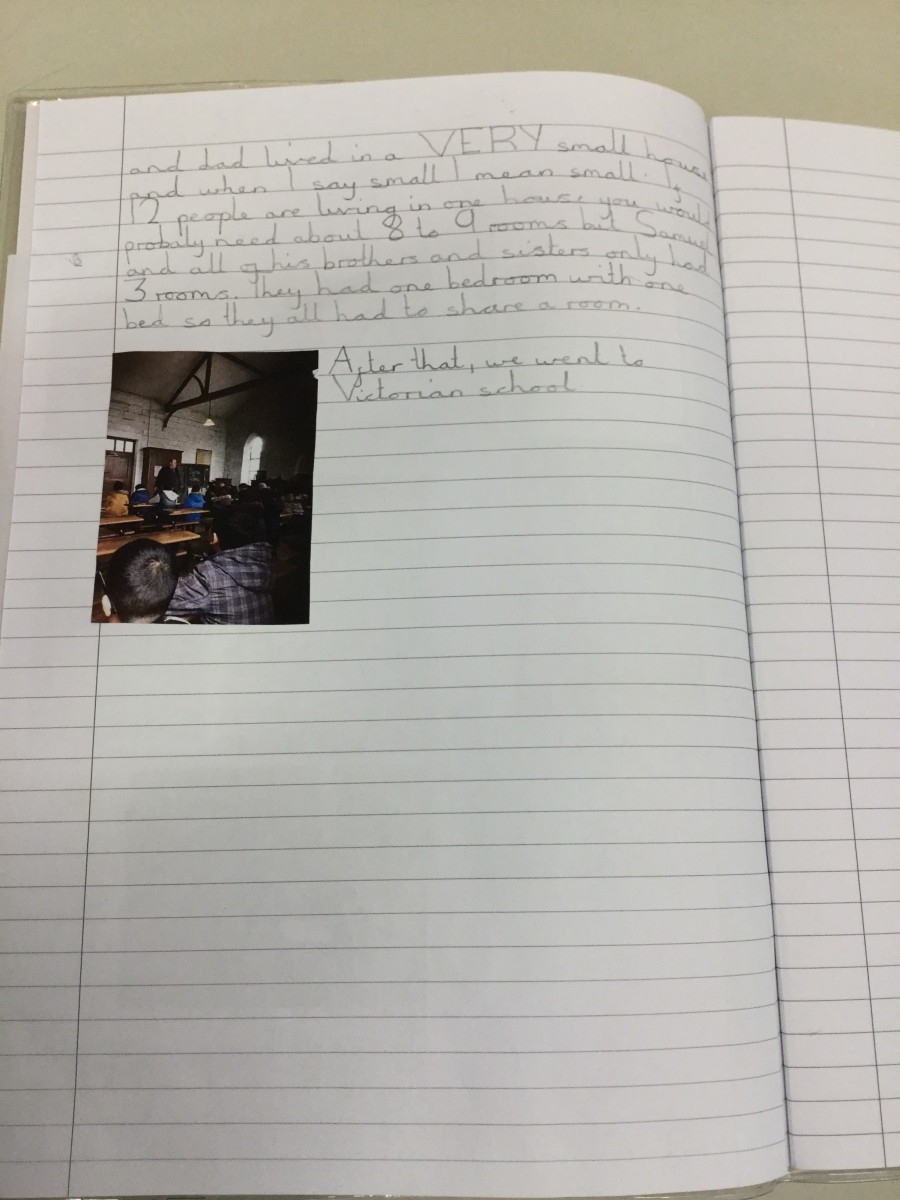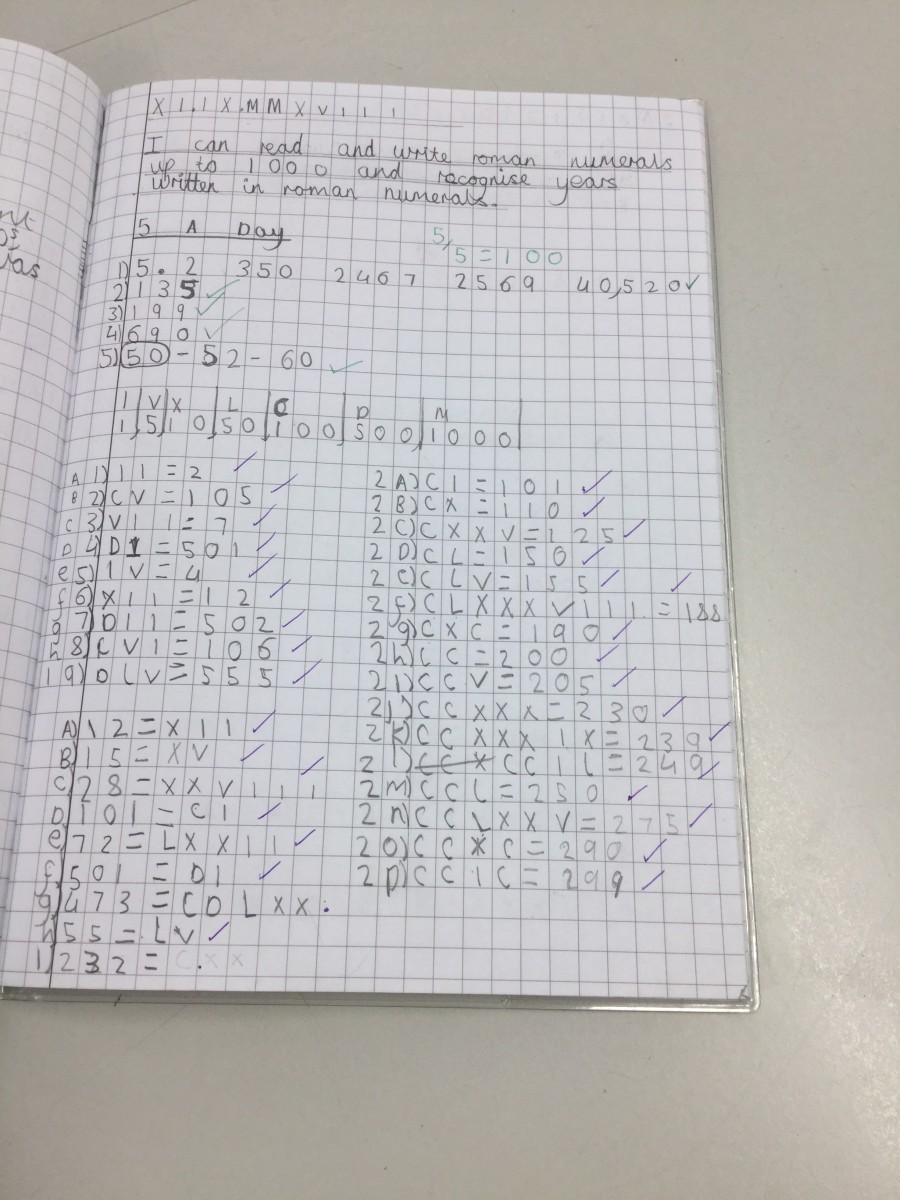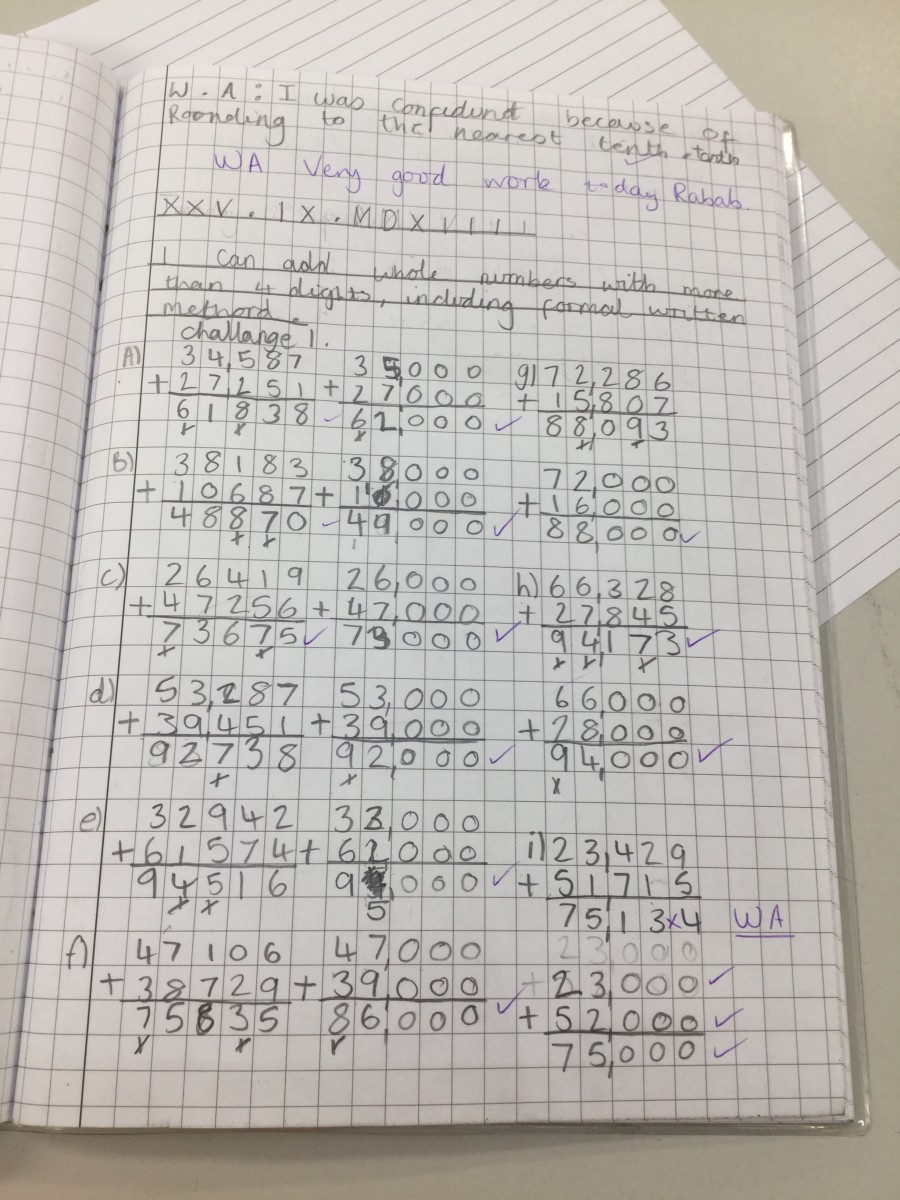 We have had an amazing end to our first half term in year 5. In maths, we focused on multiplication and division and below you can look at some work from our brilliant mathematicians! In our last week, we wrote biographies and school prospectus' based on our Victorians topic. We finished our final reading lesson by exploring all of the main events in Oliver Twist and created a graph of Oliver's feelings throughout the story. Below you can also see examples of 5 Blue's work in science where they experimented with a range of balls to see how high they bounced in the air.
Sorry about these pictures being the wrong way round!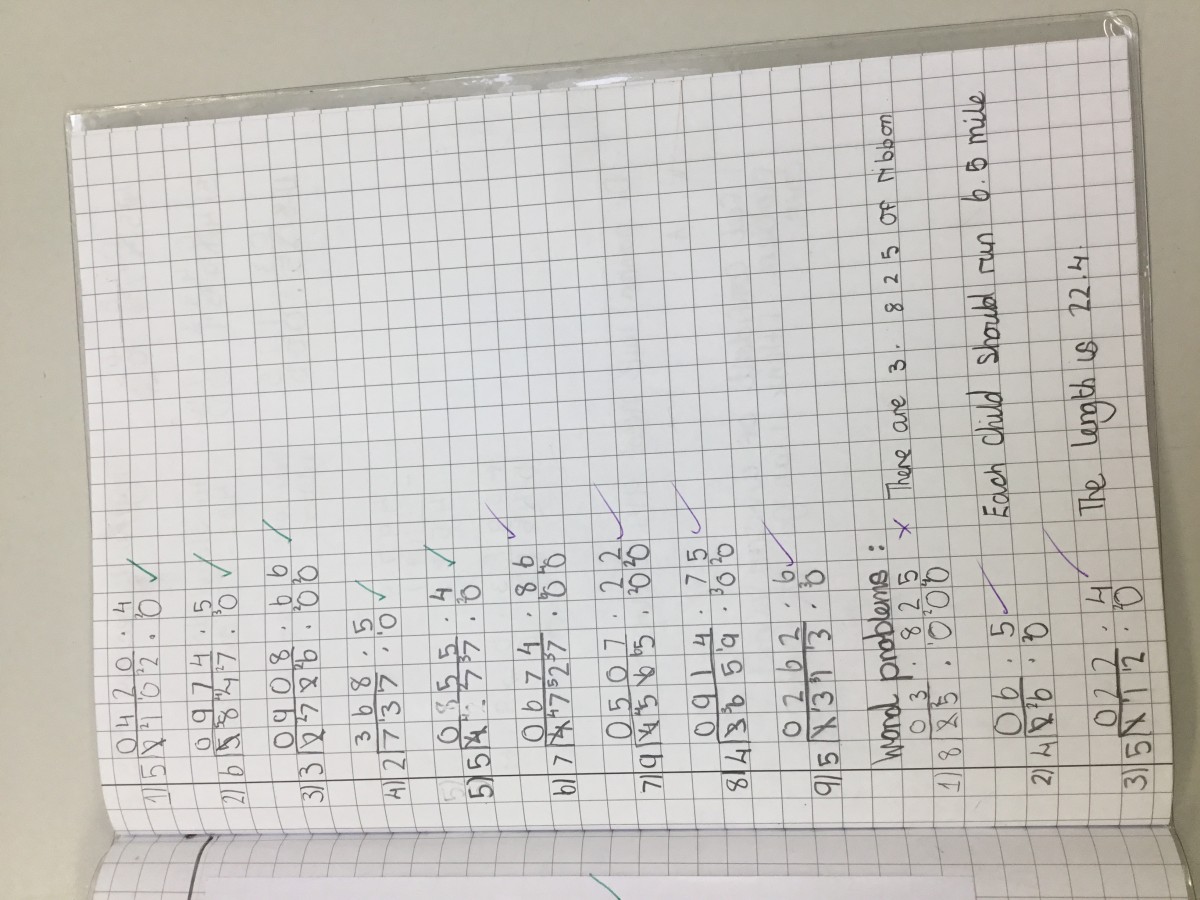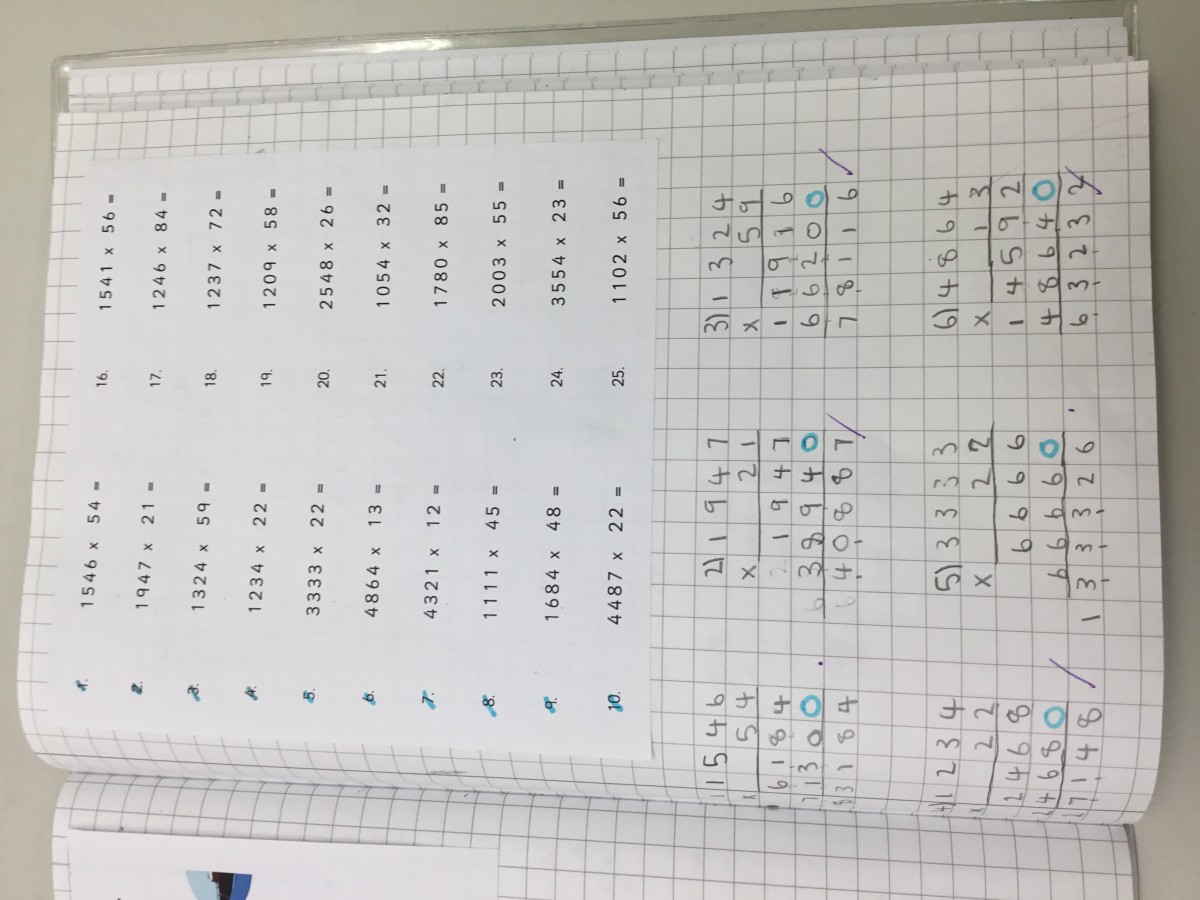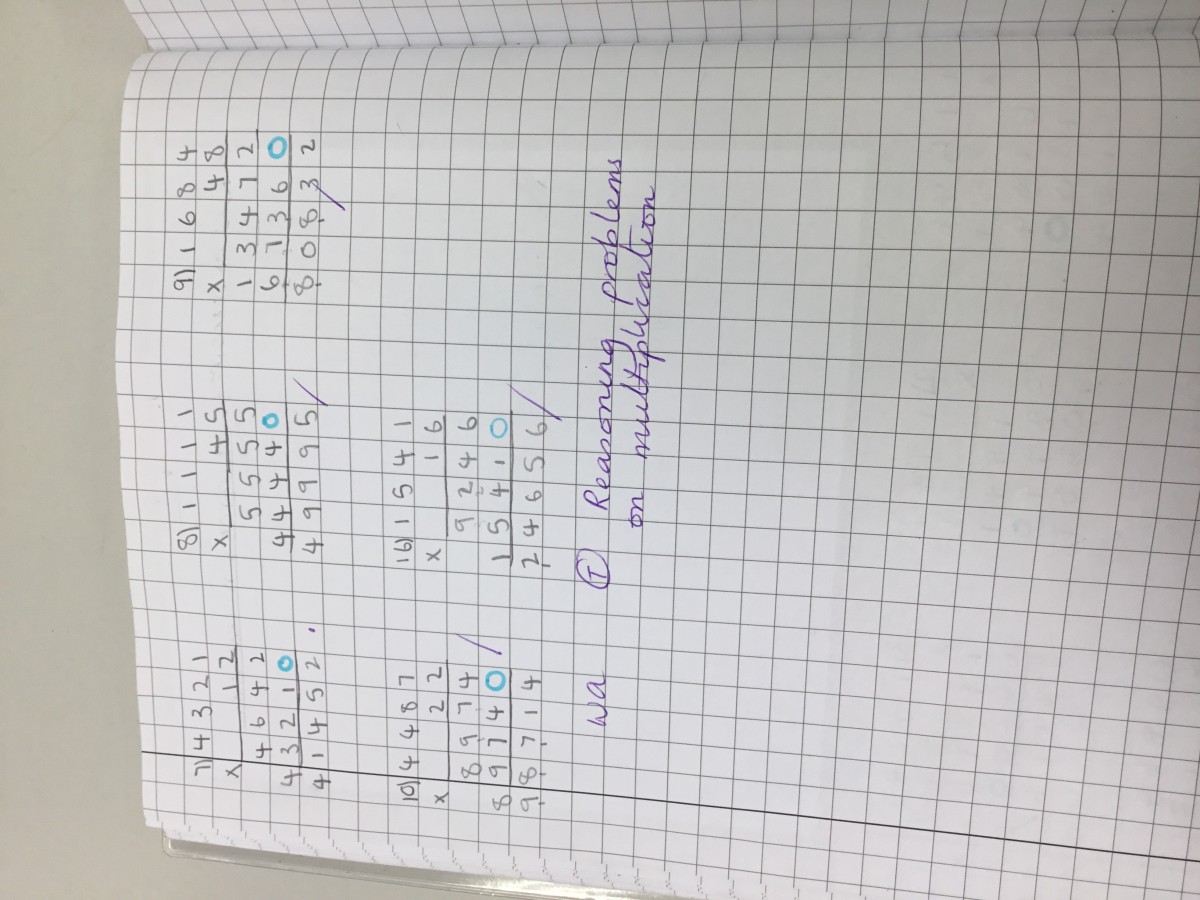 5 Blue's Science Experiment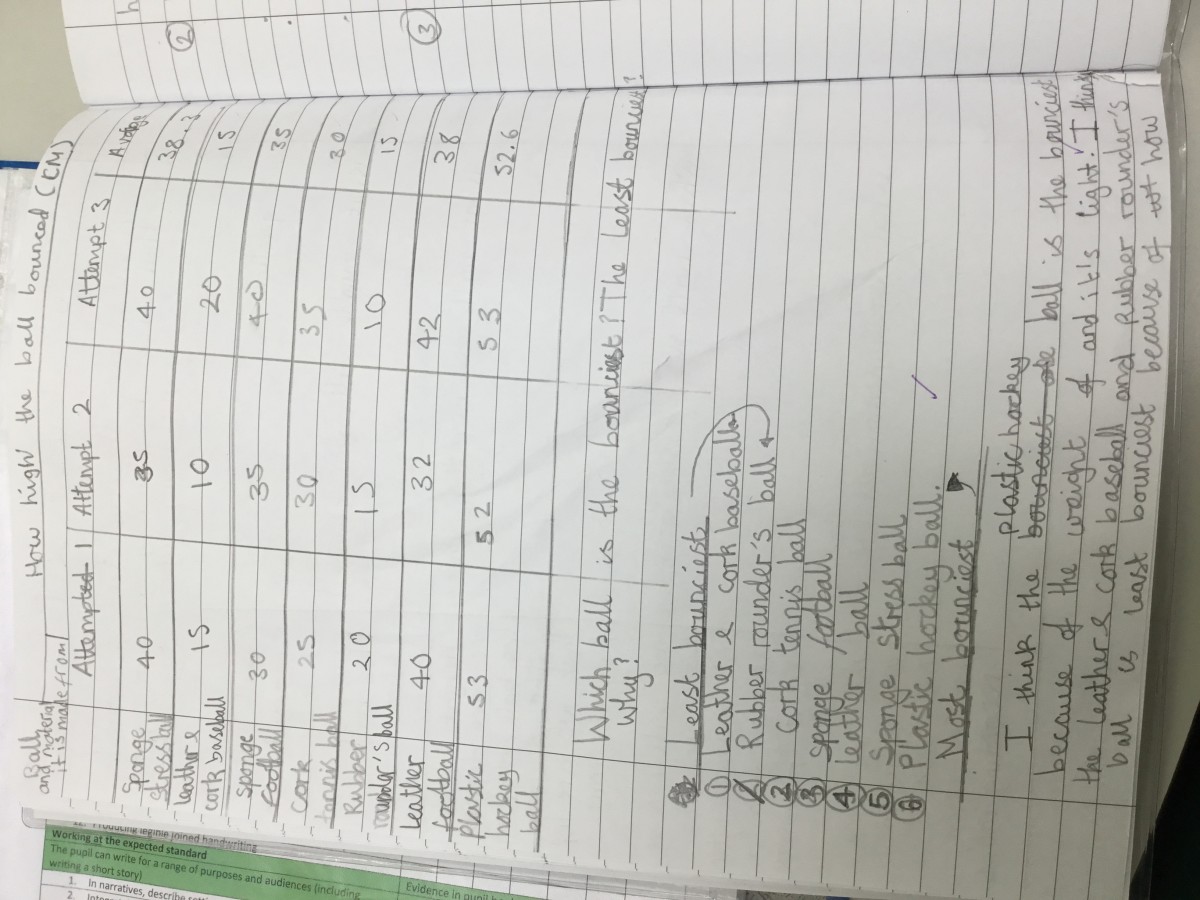 January 2019
2019 has been a scream so far! This week strated with a topic day based around our Art topic: Edvard Munch The Scream. We explored different ways to show emotion in our art, through colours and strokes. We also had a go at recreating our own Scream painting using these different techniques.
In Maths, we have dived straight into fractions, looking at equivalent fractions, mixed numbers and improper fractions. We have also had a go at some reasoning and problem solving with ordering fractions.
We have started our class novels Journey to Jo'burg and Out of Bounds by Beverley Naidoo, exploring the topic of Apartheid in South Africa which links with our Peace topic.
The highlight of the week has been our first session of Just Three Clicks. We have been using drama to explore the feelings of people living in Aisla's world, a world of war, death and destruction. Over the next few weeks we will be looking at different issues facing people in that world. Have a look at some of our drama below!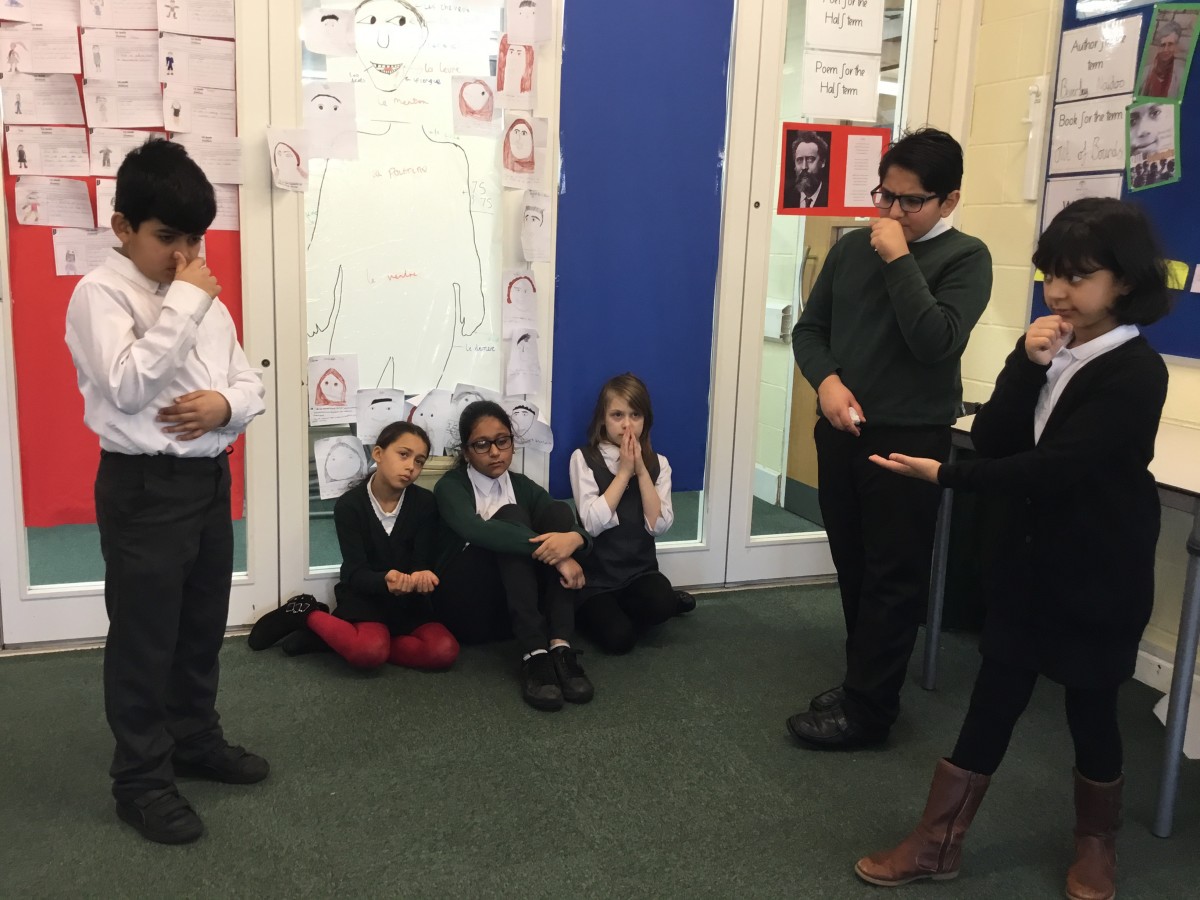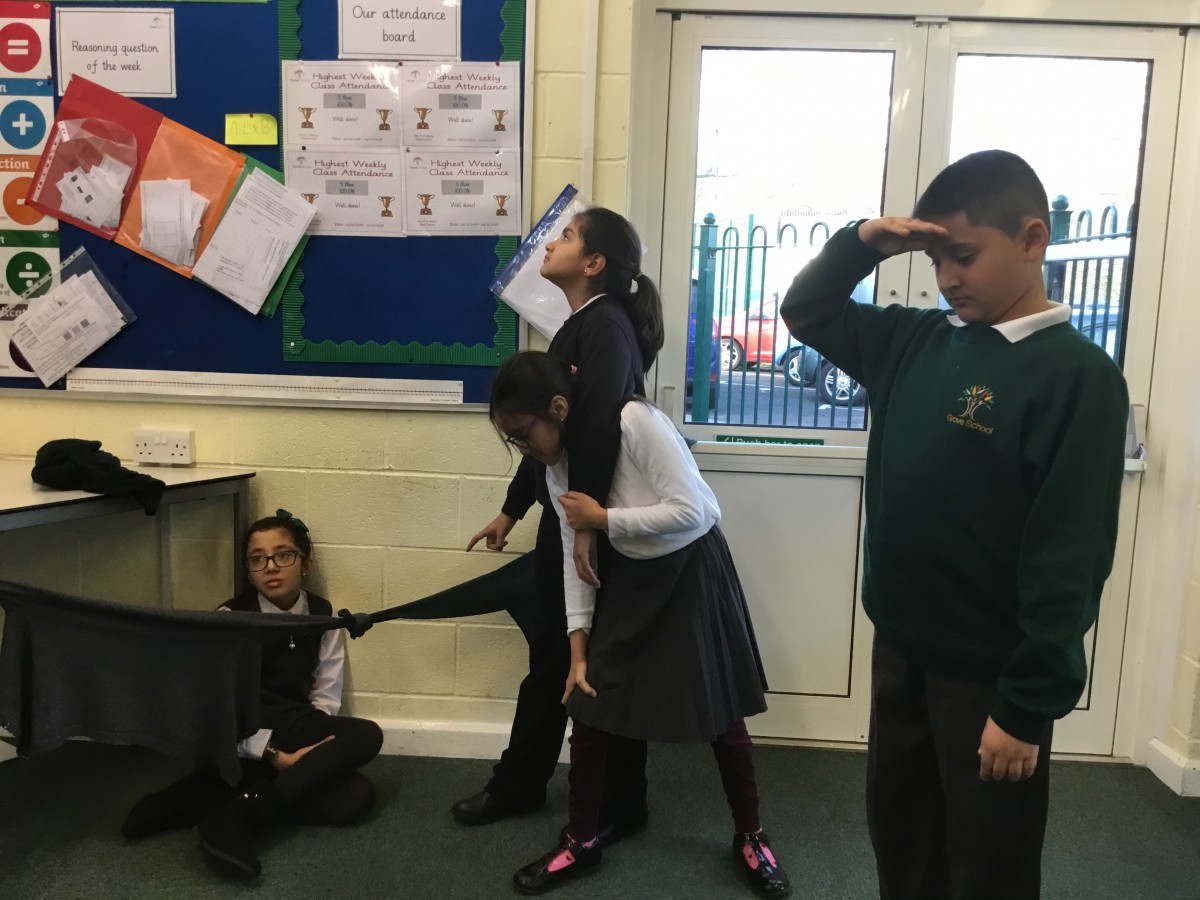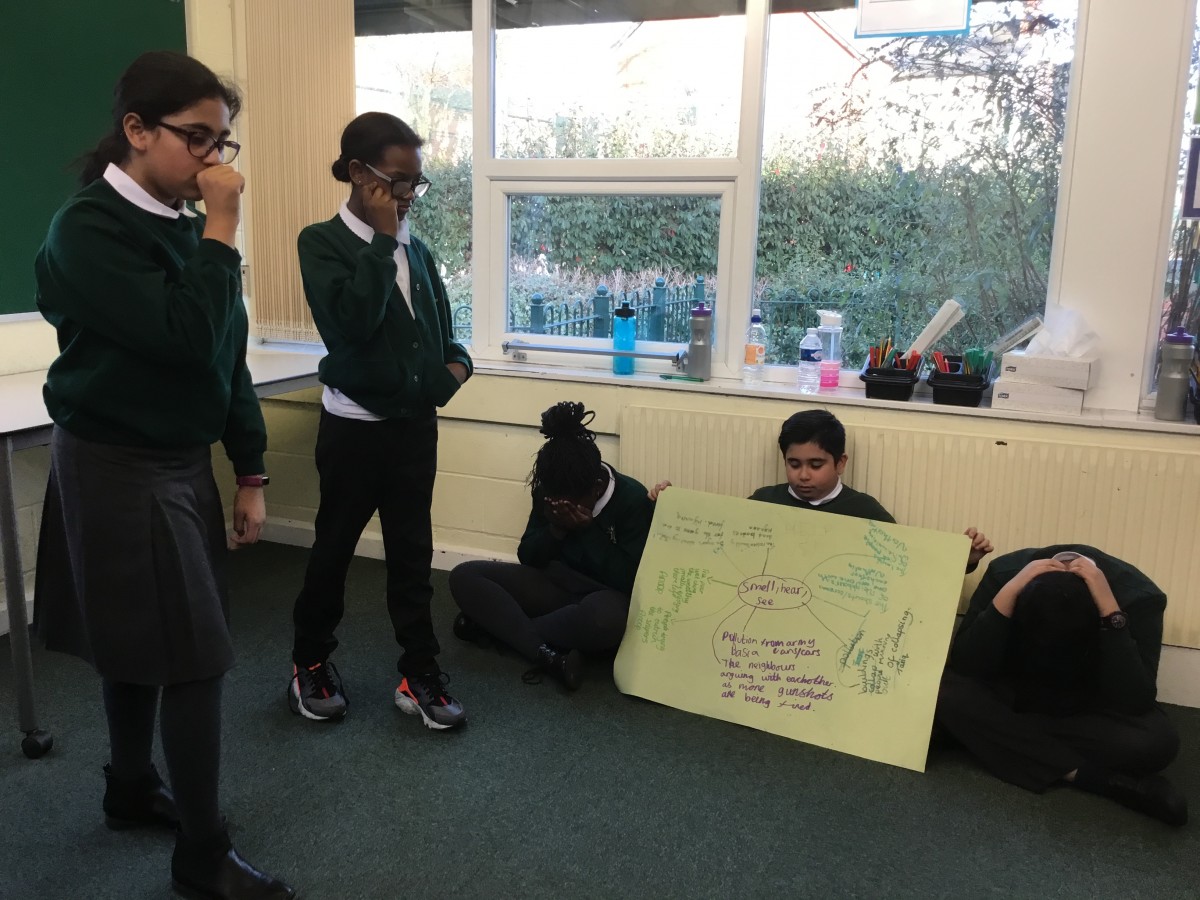 Disgusting Disections!
This week, 5 blue have been doing disections in Science! However, it is not as disgusting as it sounds. We disected tulips (a flowering plant) in order to see the different male and female reproductive organs. We looked at the processes of pollination and fertilisation and the different funtions of each part of the plant. Below you can see some of our labellings.
Elsewhere, we have been busy drafting our non-chronological reports on South Africa, looking at the suffereing of black people during apartheid. We cant wait to share them with you next week!