Year 4
Home Learning
Lots of the children have completed some fantastic work that all of their teachers are really proud of, and I'm sure they are proud of too! We have uploaded some examples of the work to celebrate your achievements!
Harris and Gurleen from 4 Green did some brilliant research about Thomas Edison.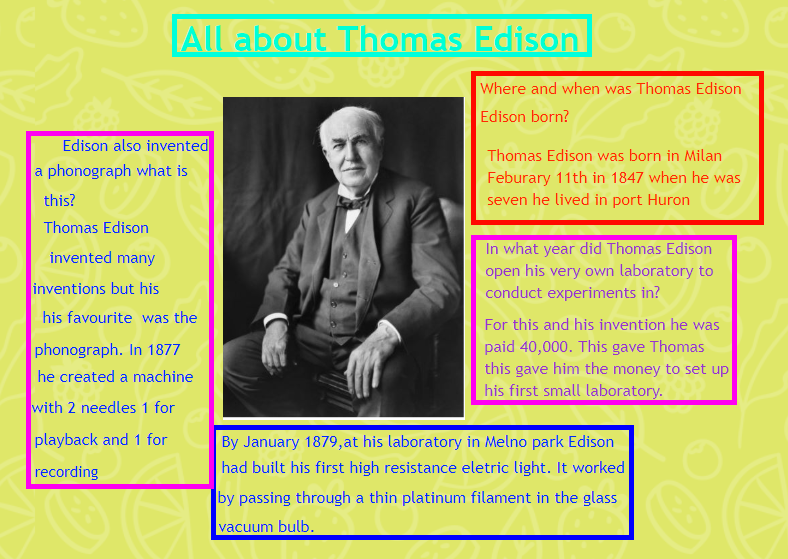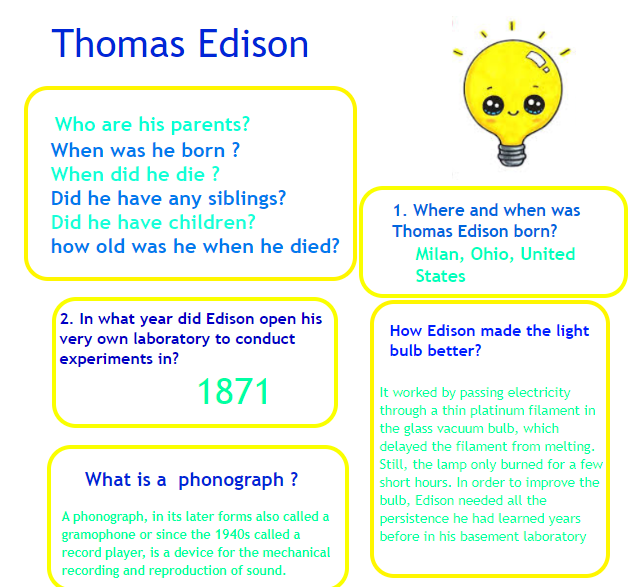 Diamond from 4 Green set up a lovely investigation to see what happens when crayons are heated.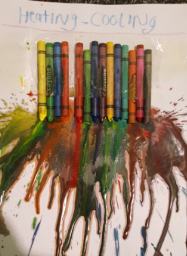 Sartaj from 4 Yellow has designed a laptop for our electricity topic - well done Sartaj!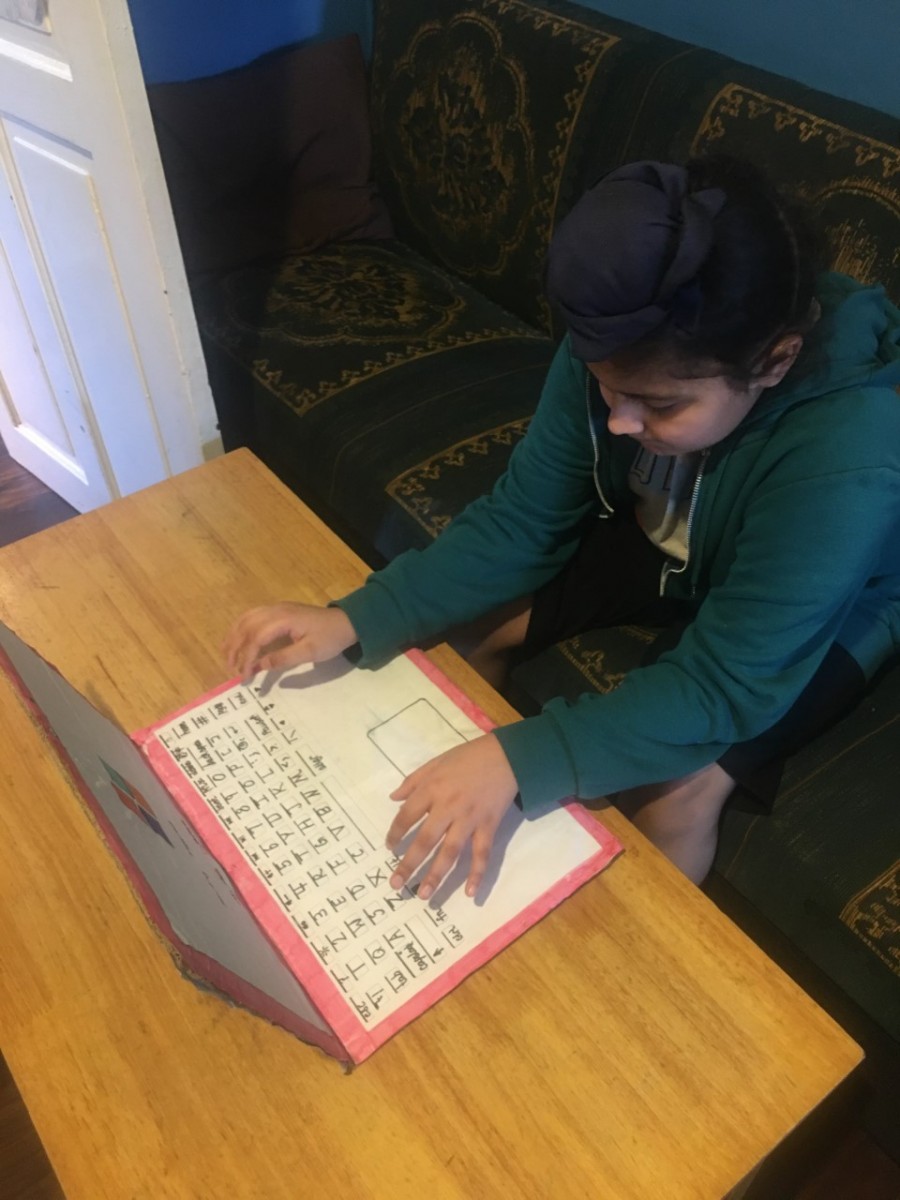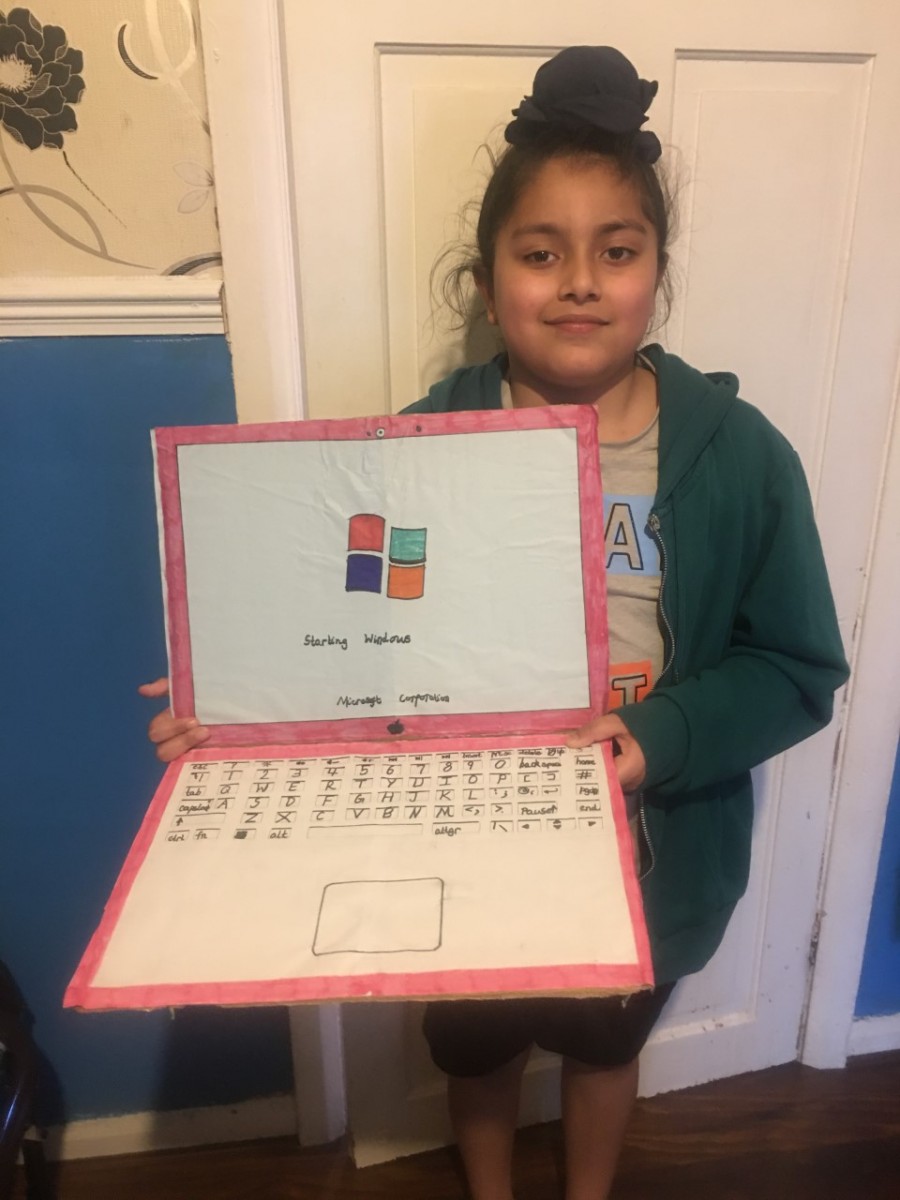 Rishi has designed a fridge that uses solar power as part of our Electricity project. Well done Rishi, keep up the impressive work!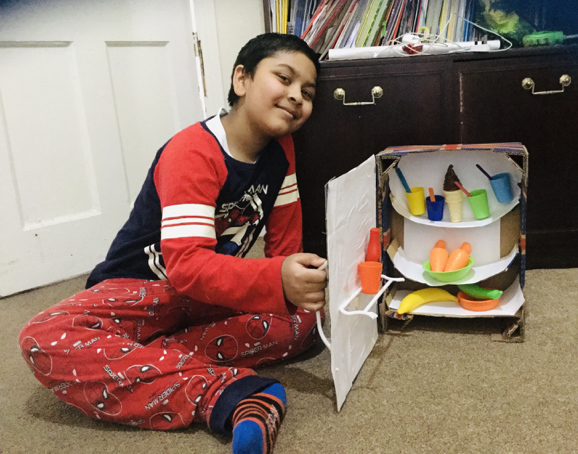 Rishi has completed some brilliant work this week. He has created some beautiful Eid decorations and has also been using utensils from around his home to meausre their capacity.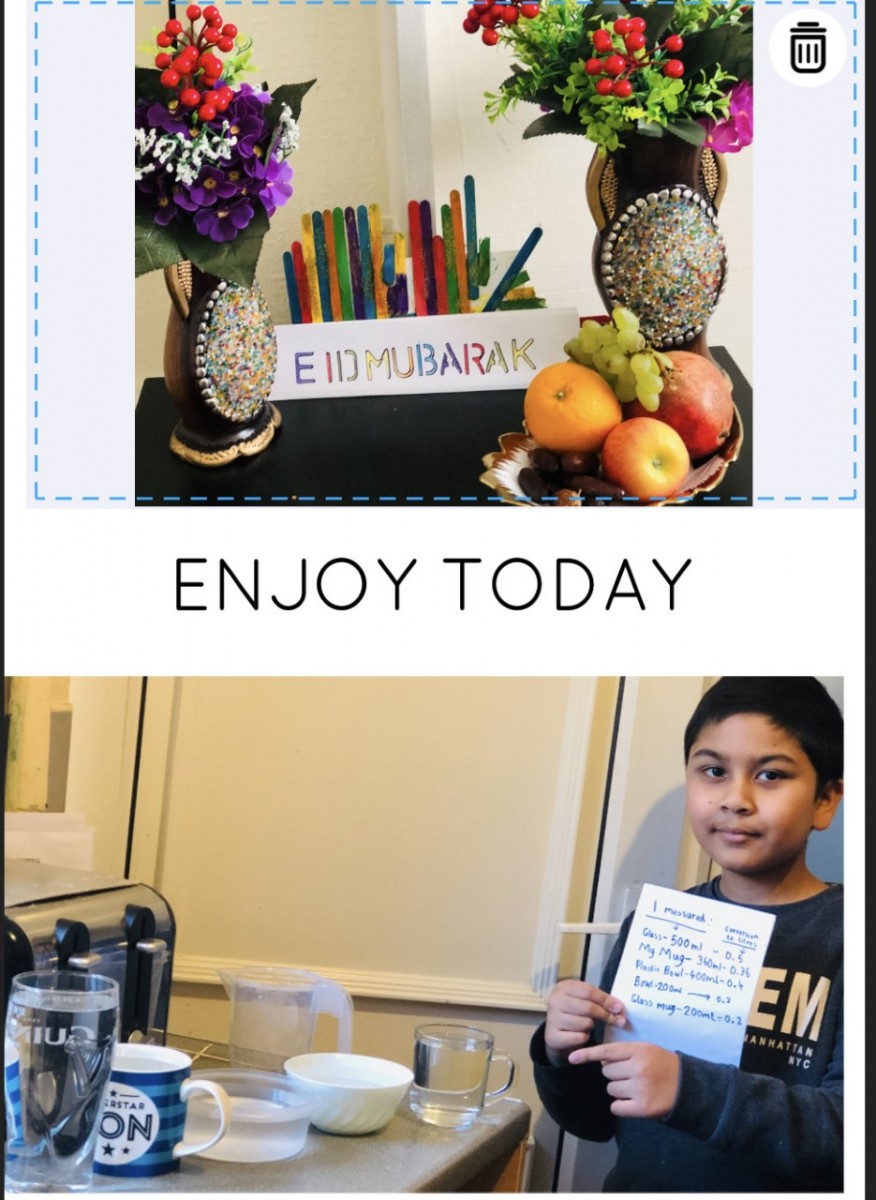 Gurleen has started her week of creative by writing a brilliant introduction to the animation that we shared on the website. She has really thought about the description that she could include. She has also shared what she thinks will happen next through giving a variety of options.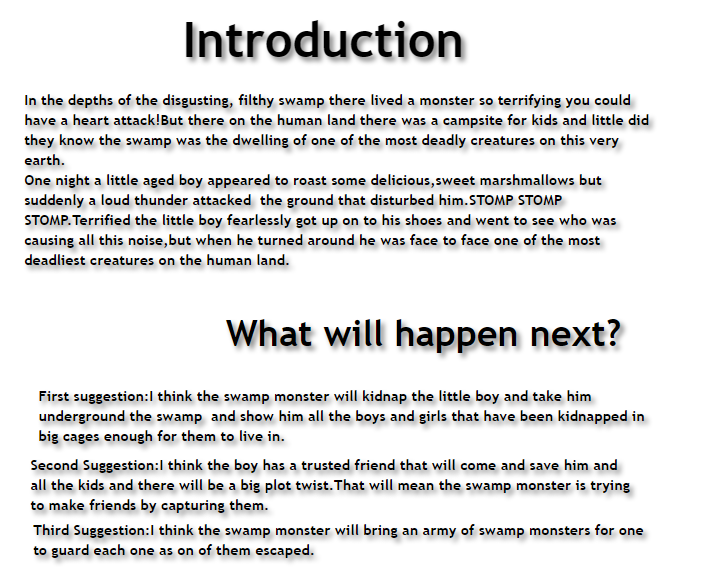 Ryan from 4 Green has created a brilliant poster about being safe online and using chatrooms appropriately. Well done, Ryan!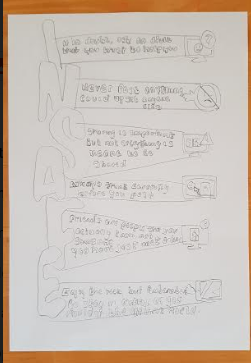 This week, we were looking at writing letters to Tapir who was living in the Amazon Rainforest. Gurleen from 4 Green planned a brilliant letter, considering some of the different elements that we focused on in our Caring For Our World unit in RE. Well done, Gurleen.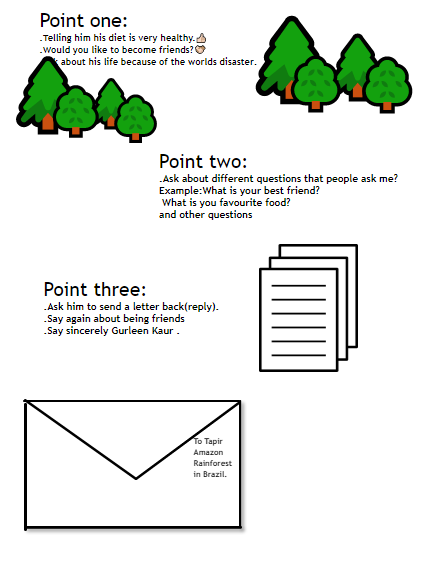 Over Easter, we have set some fantastically fun challenges for the children to take part in. We can't wait to see lots of examples of brilliant work completed by the children and their families.
Ryan from 4 Yellow has been busy growing plants from fresh vegetables at home. The veggies include tomatoes, chillies and Indian kadu, which is a type of pumpkin. Fantastic work Ryan!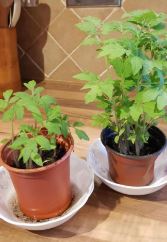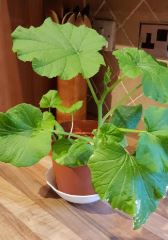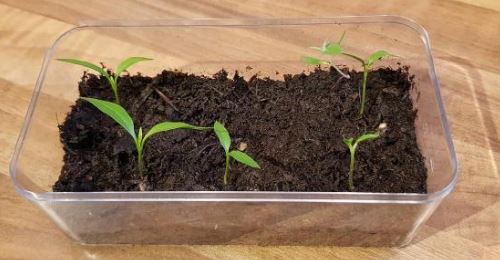 Aryan from 4 Yellow has also written a very good piece. His piece of writing was for our guided reading work, where he was exploring Zoe's feelings from the book Dog Alert. Well done Aryan, great writing!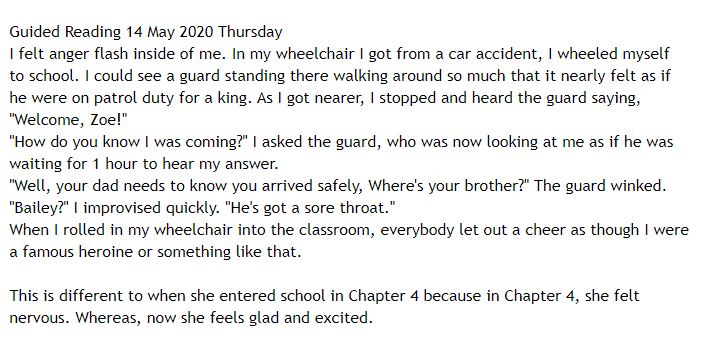 Jashan from 4 Yellow has written an excellent fact file about tapirs as part of our literacy topic. Well done Jashan!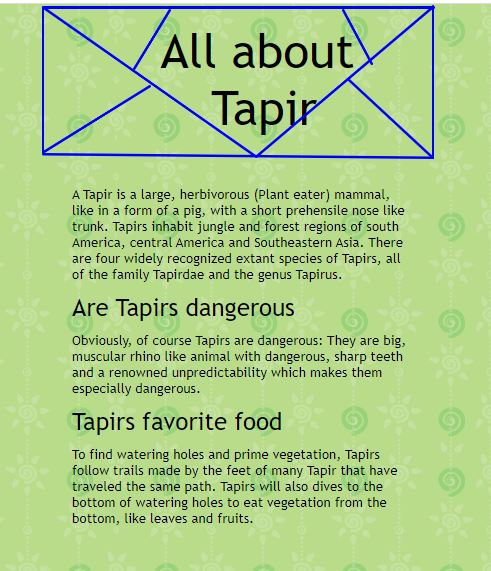 Kaiden has buried his time capsule that he made as part of our R.E. topic. Well done Kaiden.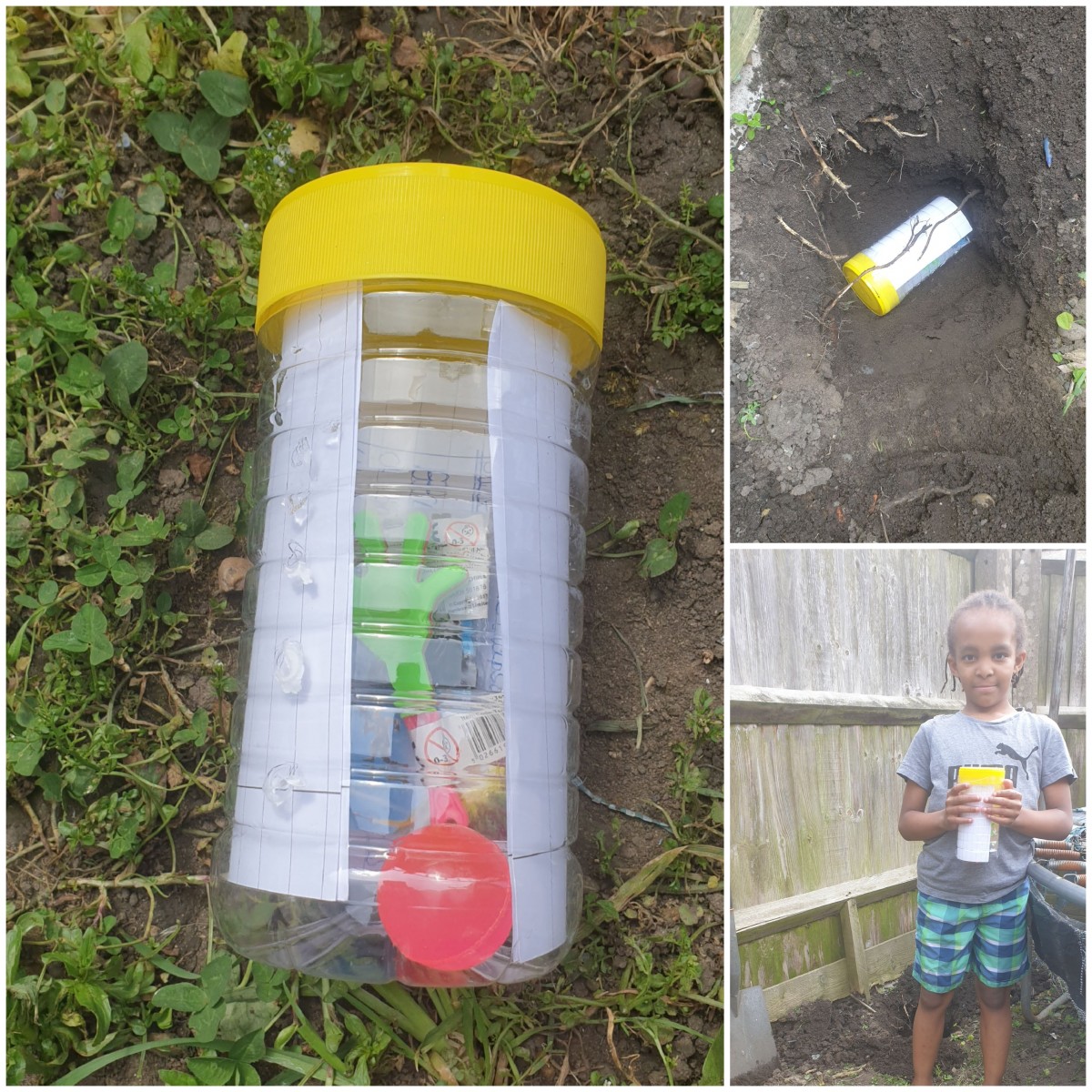 Rishi from 4 Red has been doing a science experiment at home with his younger brother. Keep up the good work!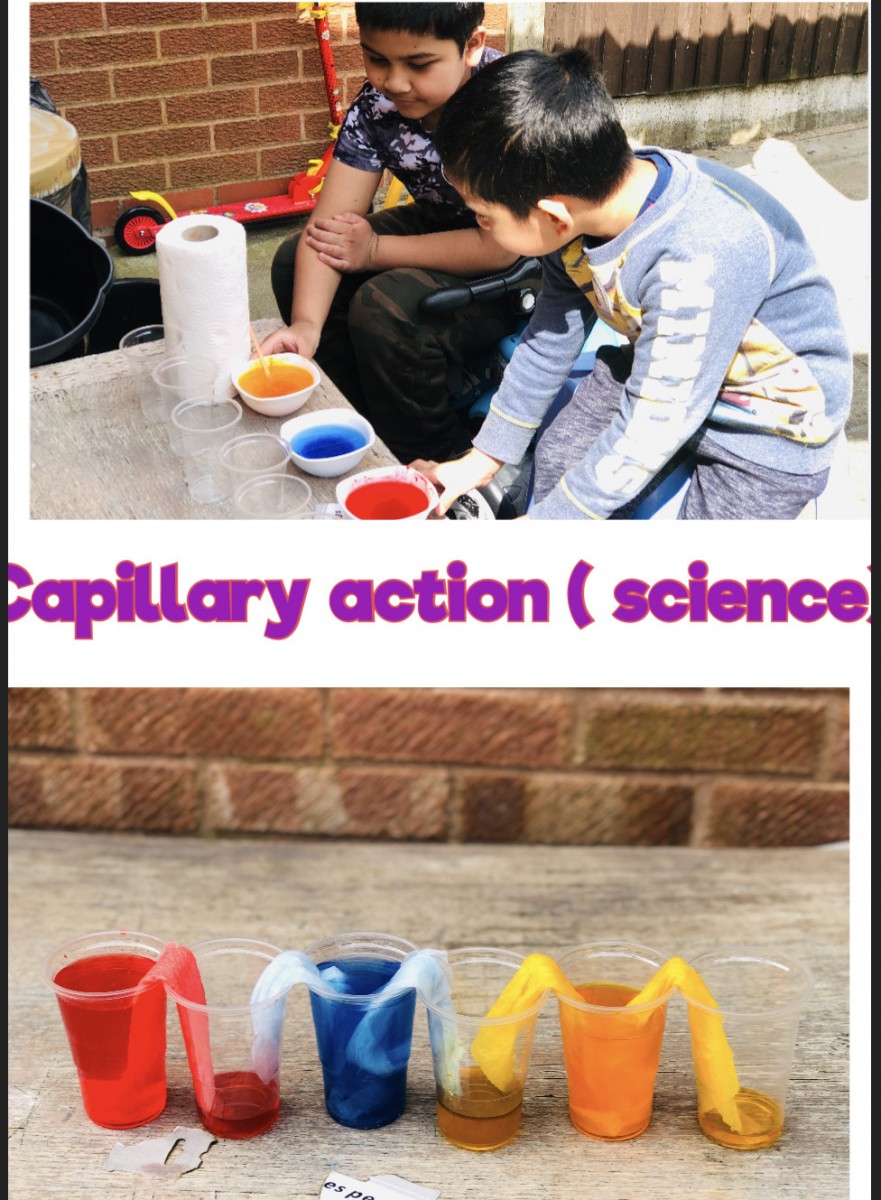 Yumna from 4 Yellow has made this lovely poster to cheer on the NHS. Well done Yumna!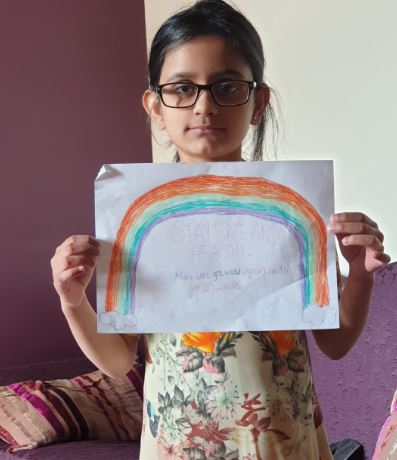 Rishi from 4 Red has been making spaghetti with him Mum. Well done Rishi, I'm sure it must have tatsed delicious!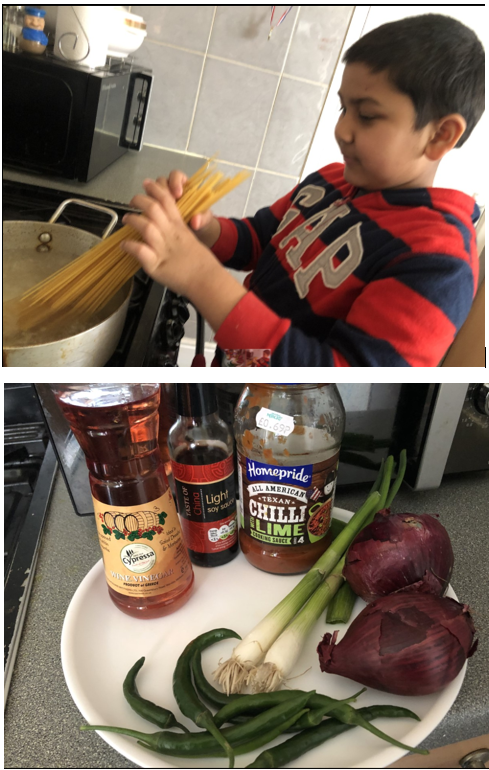 Prince from 4 Red has been busy designing a Snoopmobile using description from his Guided Reading book. Well done Prince!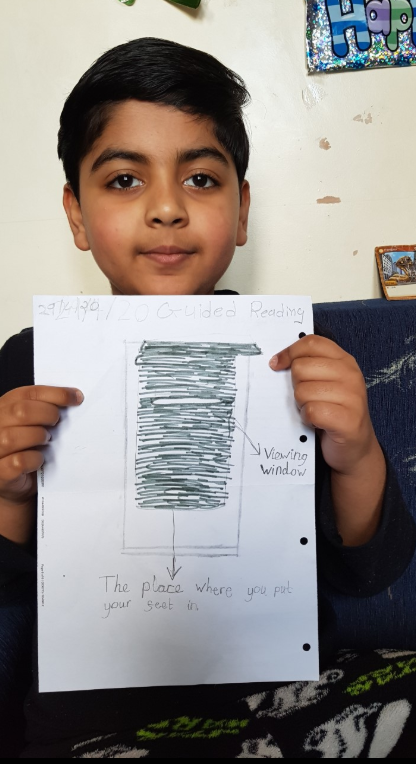 Anniyah from 4 Yellow has been busy creating a beautiful picture with an important message and some yummy looking pancakes! Great work Anniyah!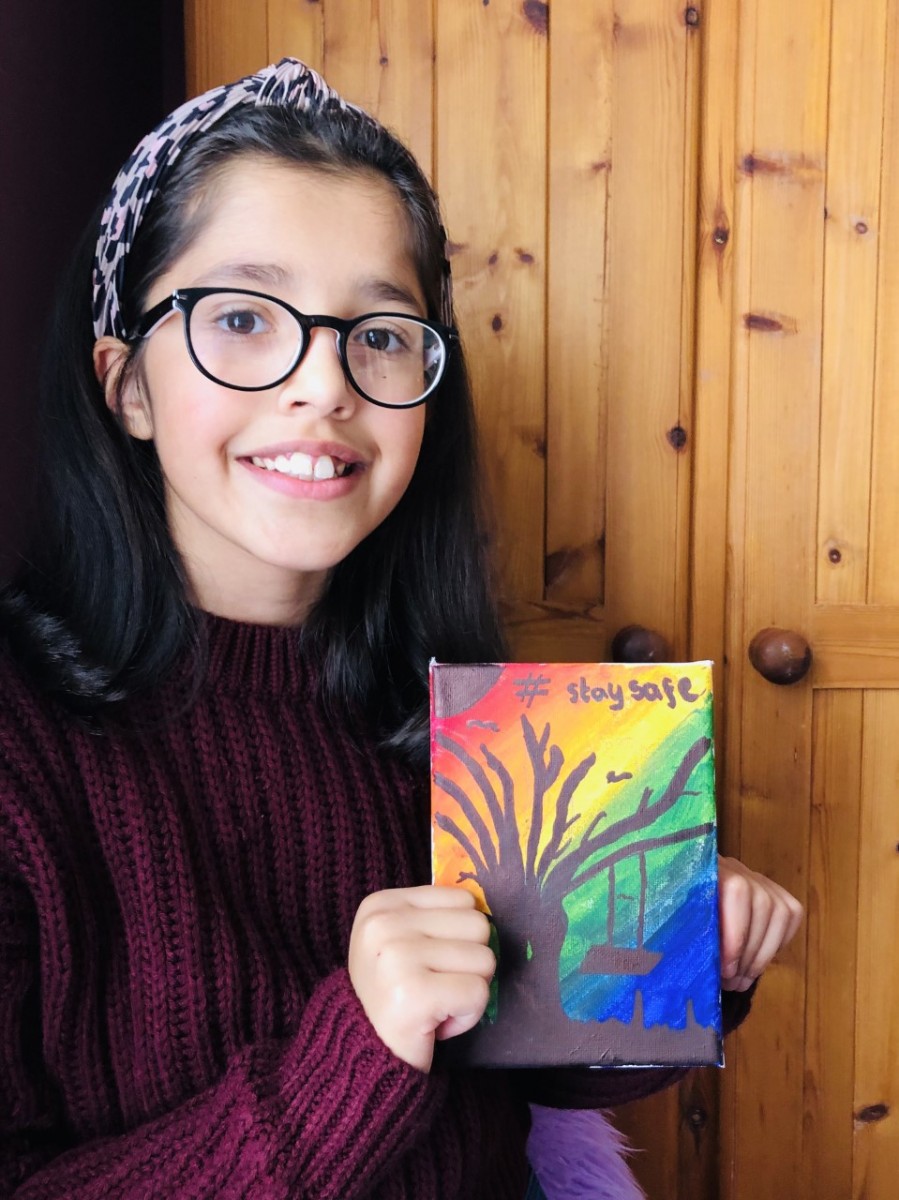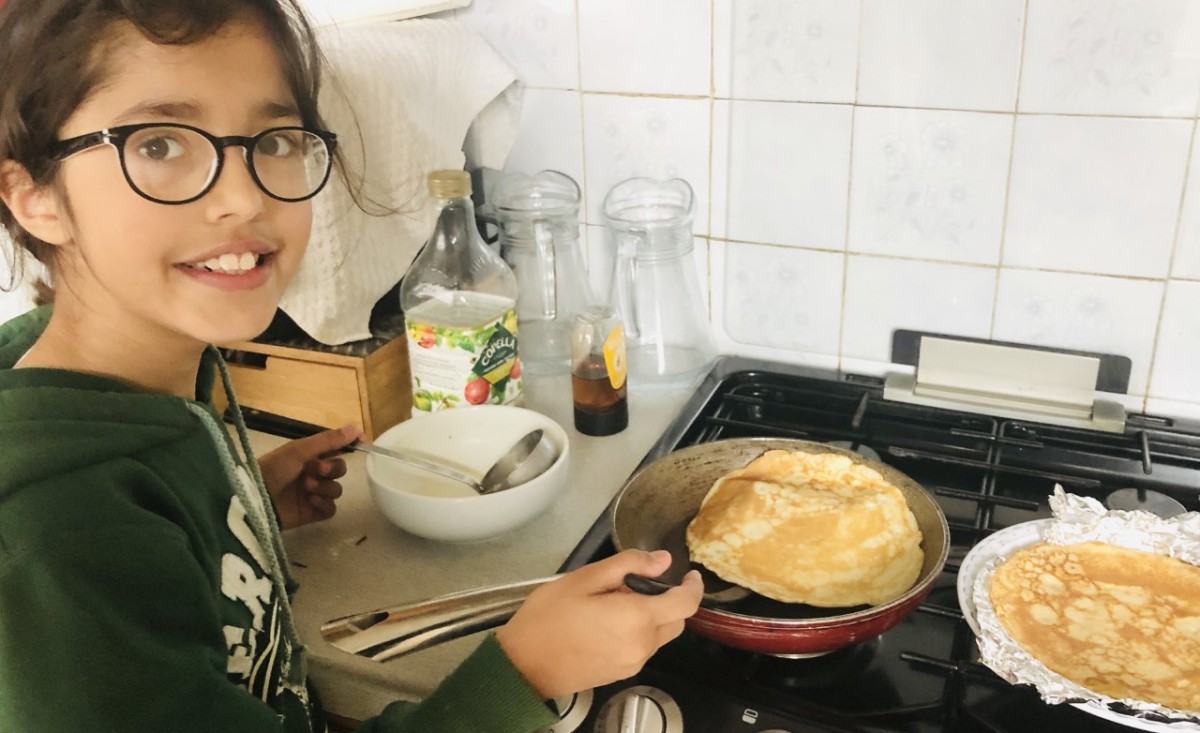 Yuvraj from 4 Yellow has been very creative by producing a wonderful poster for the NHS. Well done Yuvraj!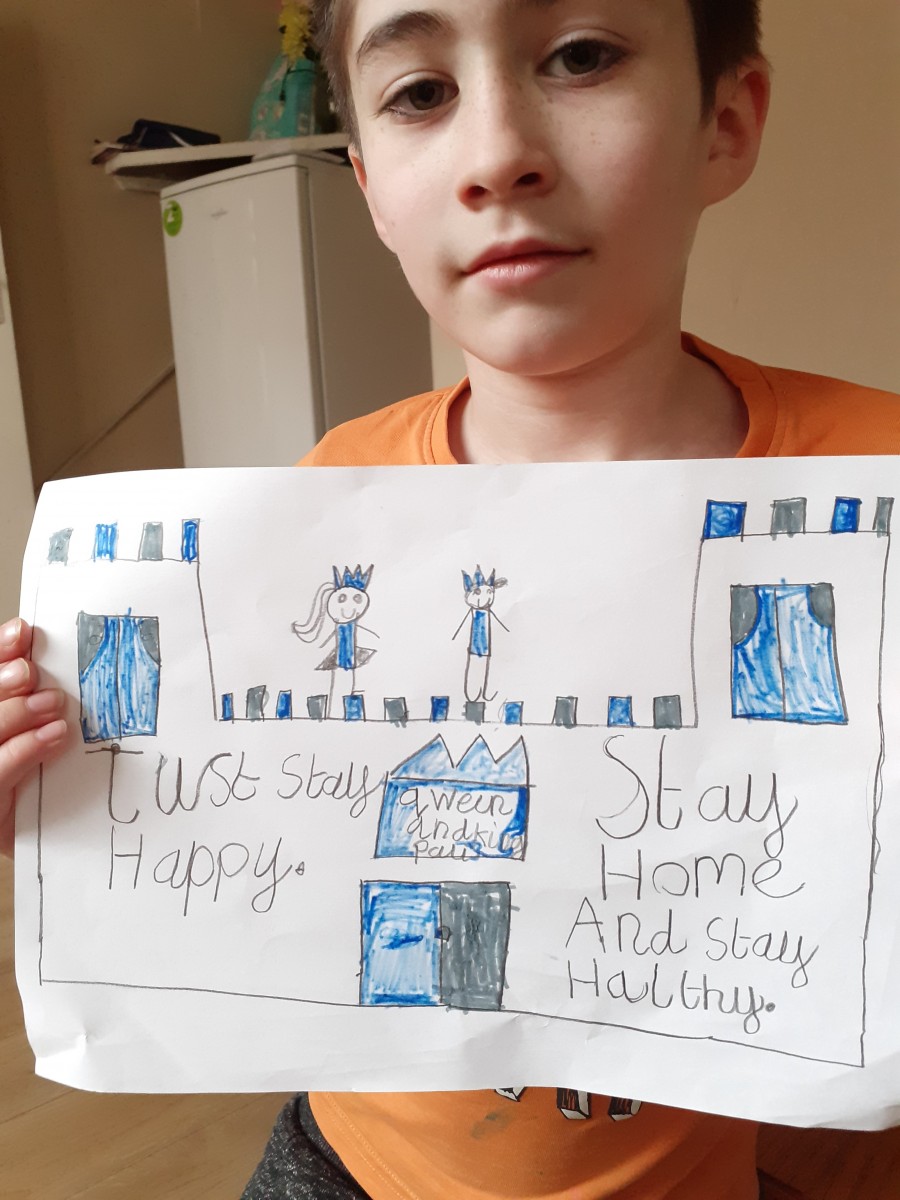 Rishi from 4 Red has been busy designing a healthy menu and making lots of delicious food! Well done Rishi!
Prince from 4 Red has made a healthy meal for his family to eat. Also, he has made a fabulous bird feeder! Keep up the great work Prince!
Ryan from 4 Red has been doing some great work to appreciate the NHS and other Key workers! Thank you Ryan.
Ramlah from 4 Yellow has an important message for us all. Well done and thank you Ramlah!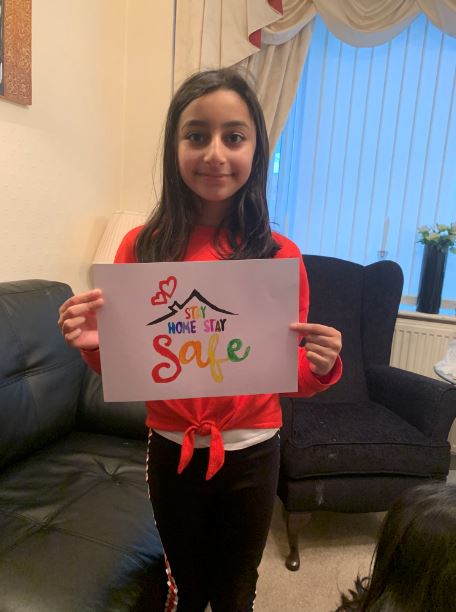 Akhil in 4 Yellow has been joining in with Joe Wicks in the mornings and also been busy making some healthy snacks! Well done Akhil!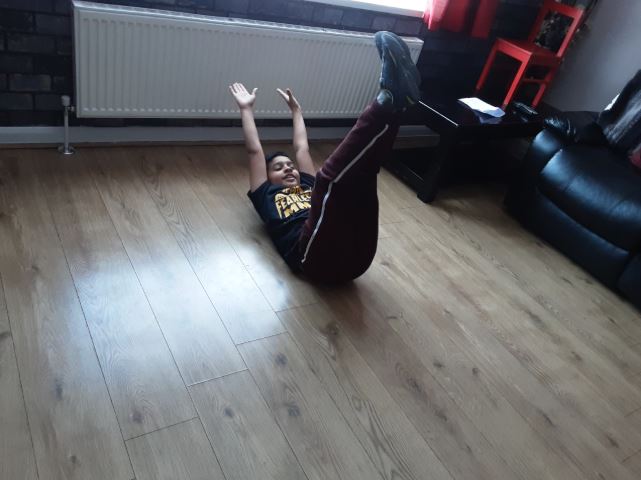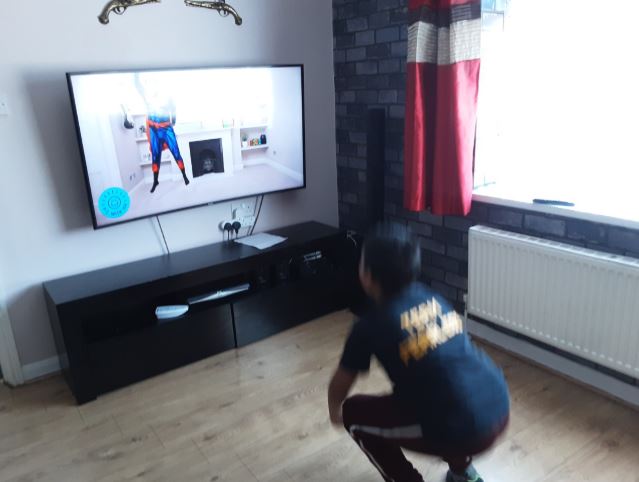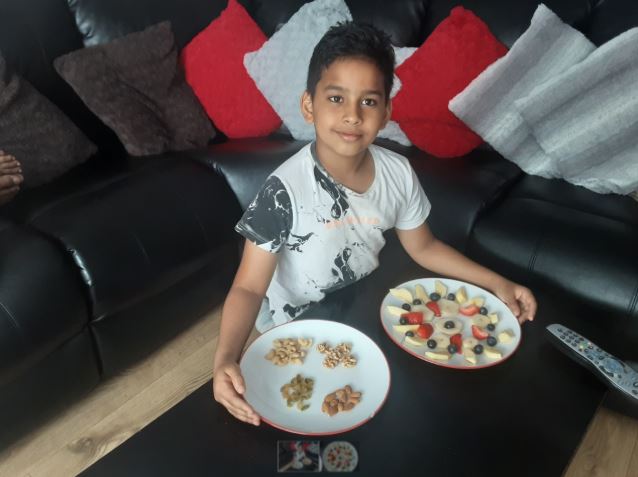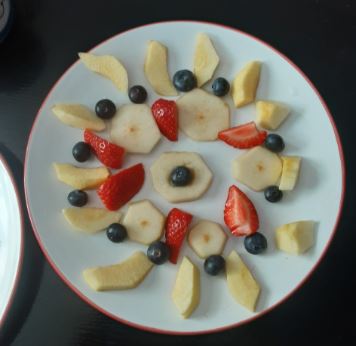 Aryan in 4 Yellow has been busy making a bird feeder and writing some instructions to go with it! Fantastic job Aryan!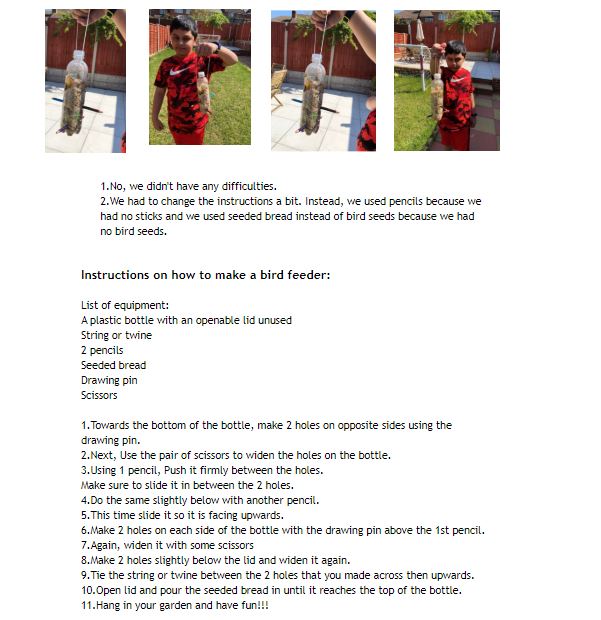 Ryan in 4 Green and his family made a glorious chocolate cake over the Easter holidays.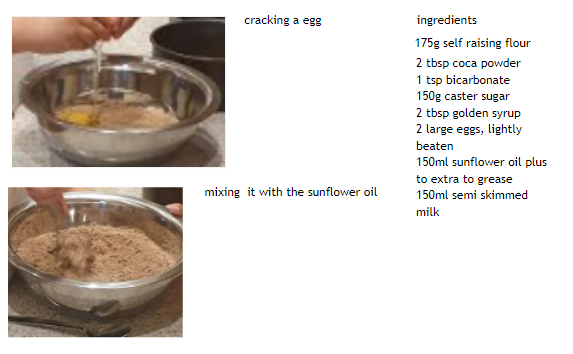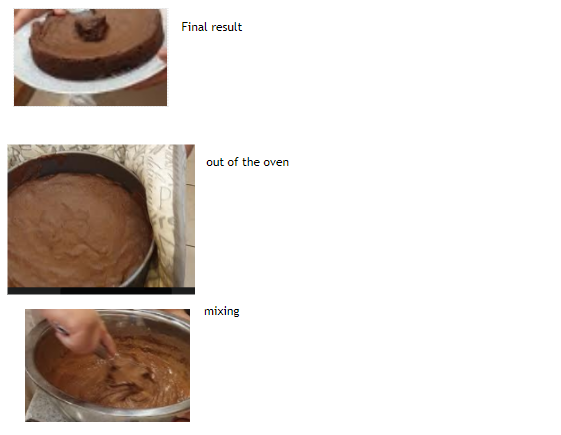 Karan in 4 Yellow has made Jalebi with his family over the Easter break.
Inca and Ayana from 4 Red have been making some fantastic food at home with their families! It looks like Year 4 have some budding chefs!!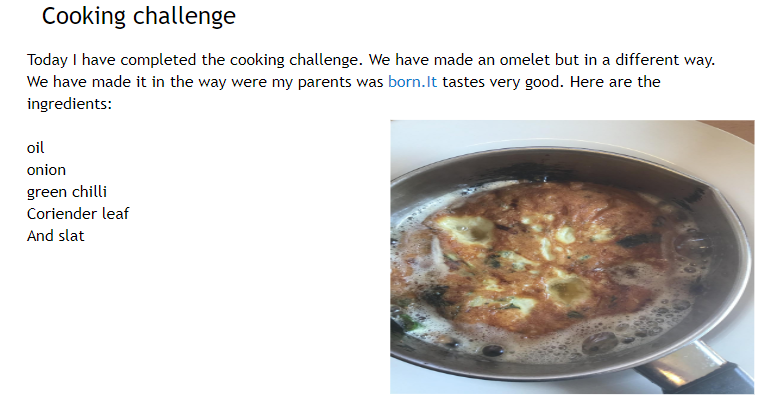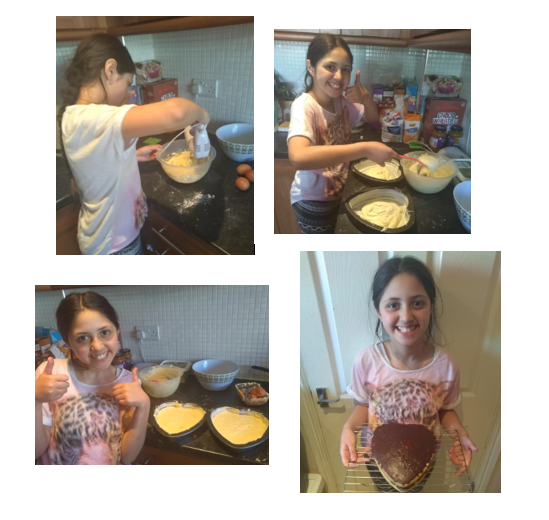 Here is an example of a Bird Feeder created by Rishi in 4 Red and some Samosas made by Gurleen from 4 Green and her brother.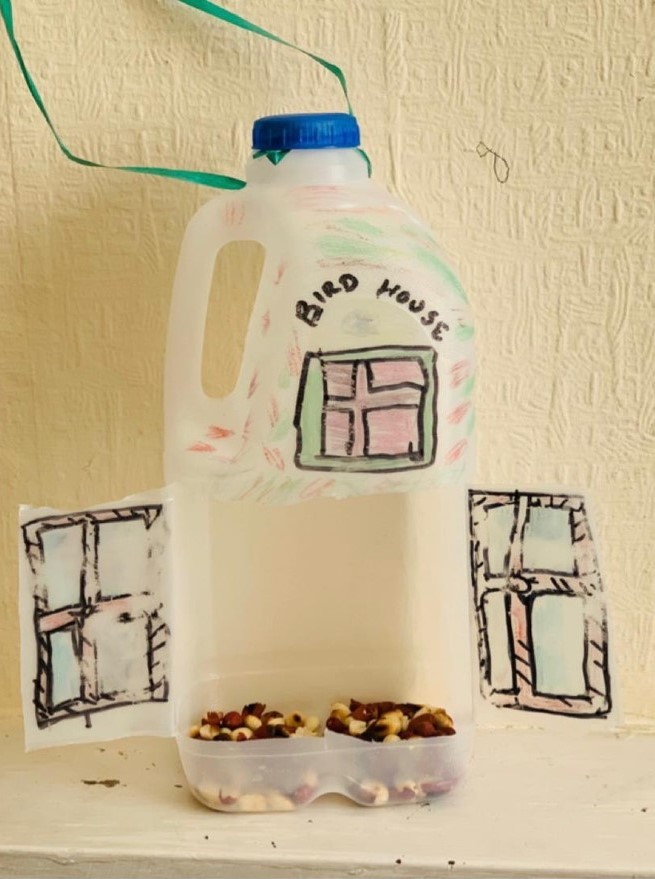 Ryan from 4 Green has had a go at creating his family tree, a bird box and made his own theme park with his brother, Liam, from 3 Red. Well done boys!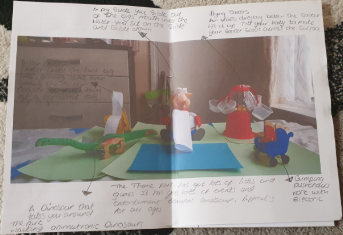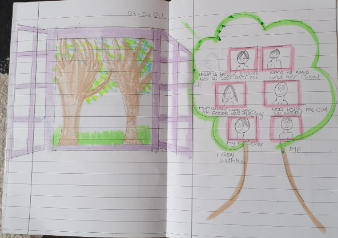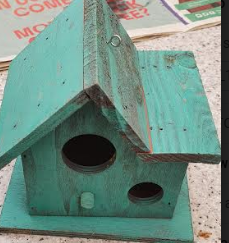 The children have completed some fantastic examples of writing from home! They've really thought about everything that they've learnt in school and used that to help them in their writing.
Maysam in 4 Red has written a lovely diary entry about a trip down the canal.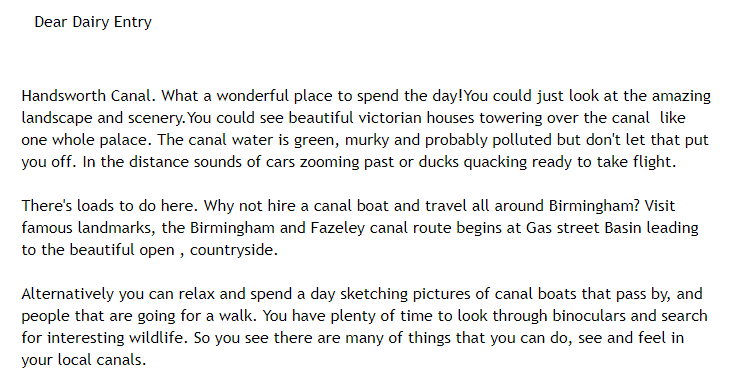 Aryan in 4 Yellow has written a fantastic diary about a trip to the canal.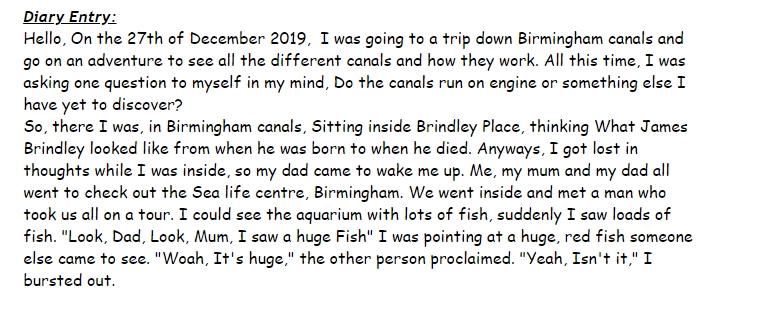 Here's an example of a persuasive letter by Muhammad Usmaan in 4 Green.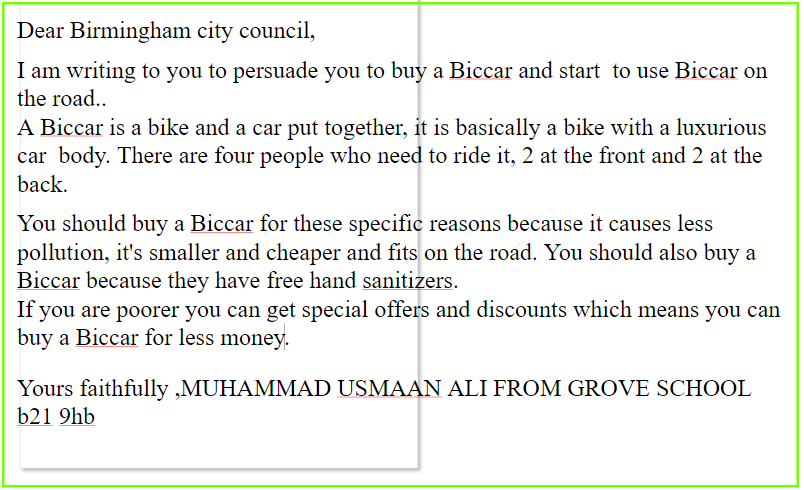 Here's an example of a narrative that has been written by Aminah in 4 Yellow.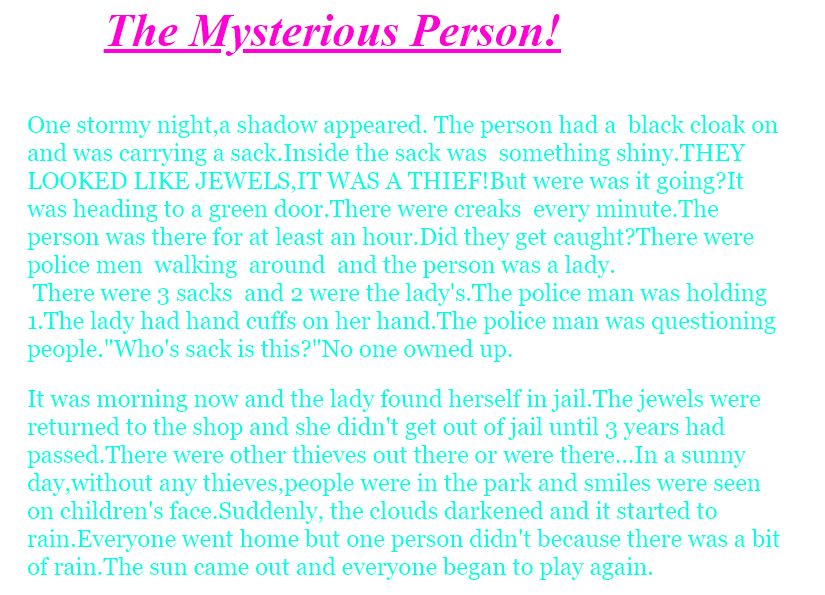 Here are some brilliant examples of Geophraphy work completed across the first couple of weeks of home learning!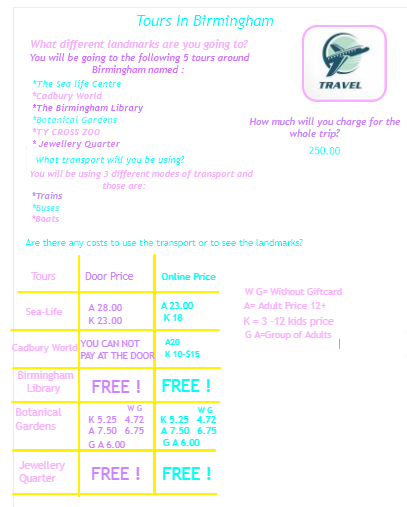 Created by Gurleen in 4 Green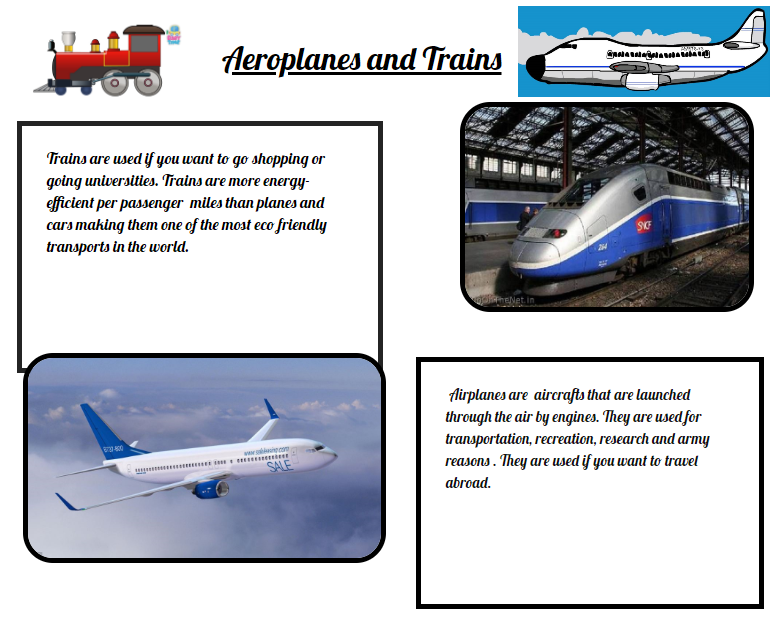 created by Usman in 4 Red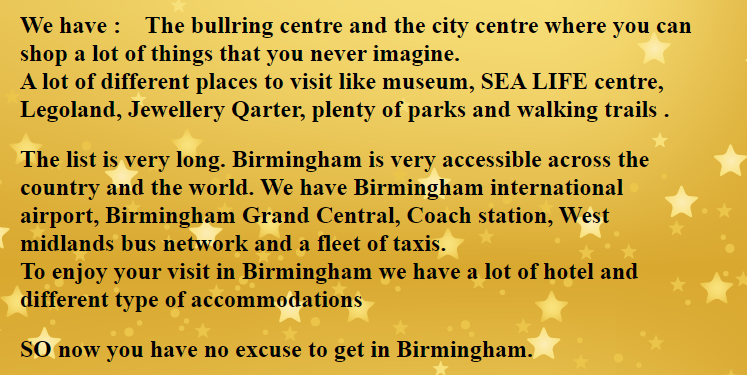 created by Djawad in 4 Red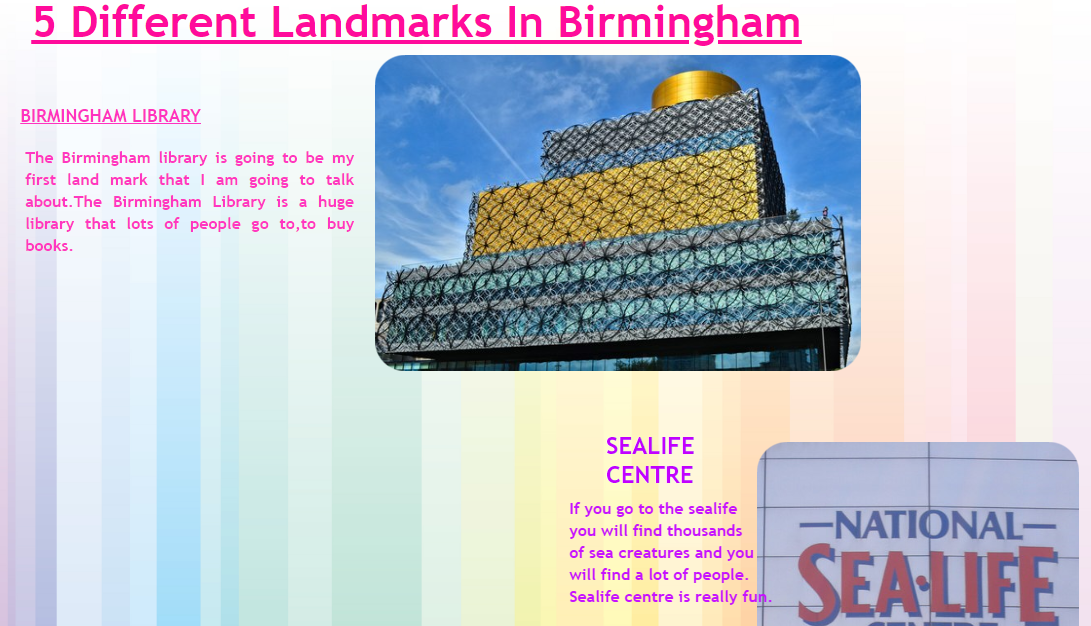 Created by Aminah in 4 Yellow
On Tuesday 17th December we held the official opening of our sports hall. Governors, neighbours and parents were all invited to see our brand new sports hall. Each year group produced a display showcasing their amazing curriculum work and students from each year group were on hand to talk about their work and answer any questions. Here are some photos of the year 4 display.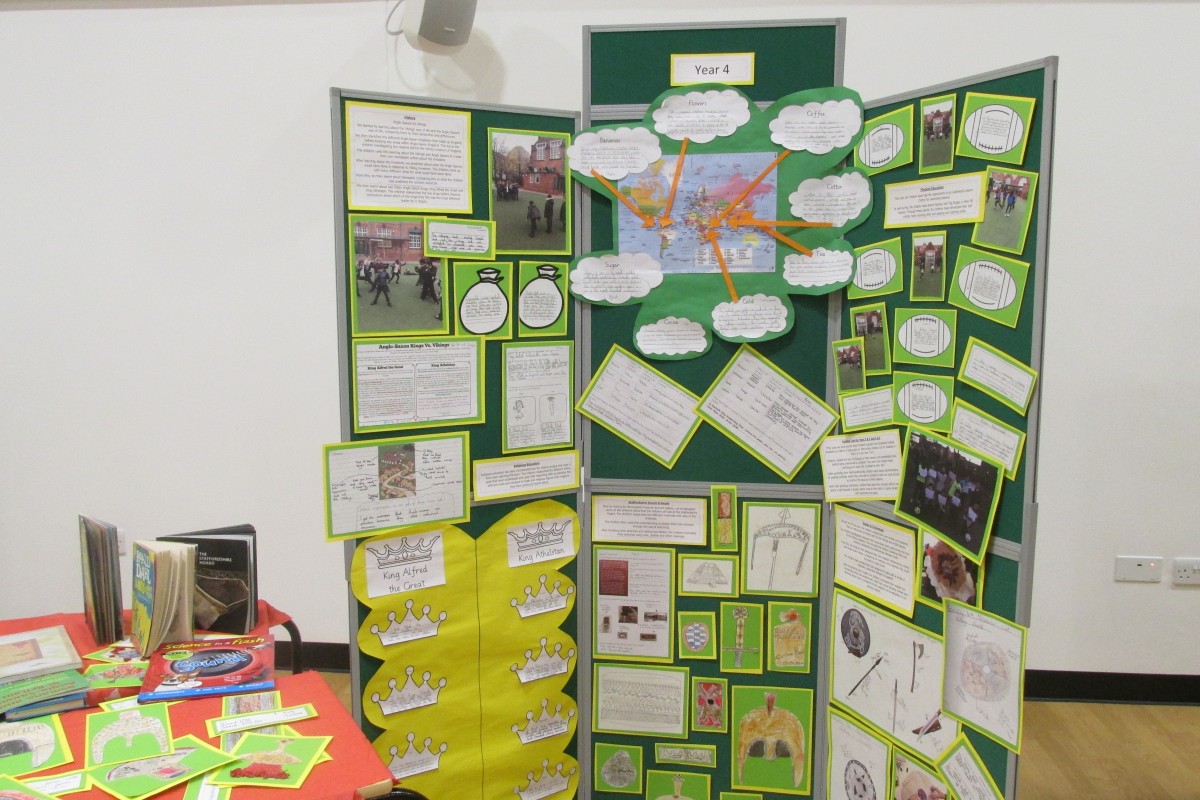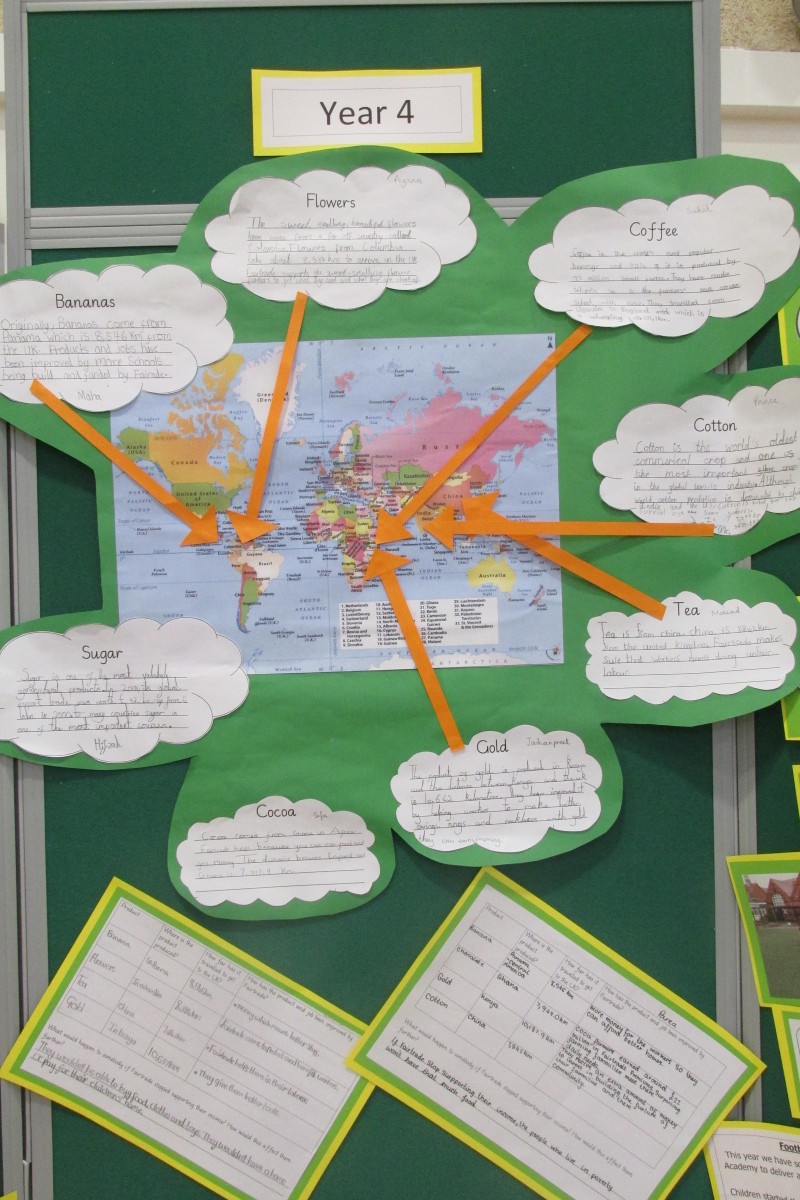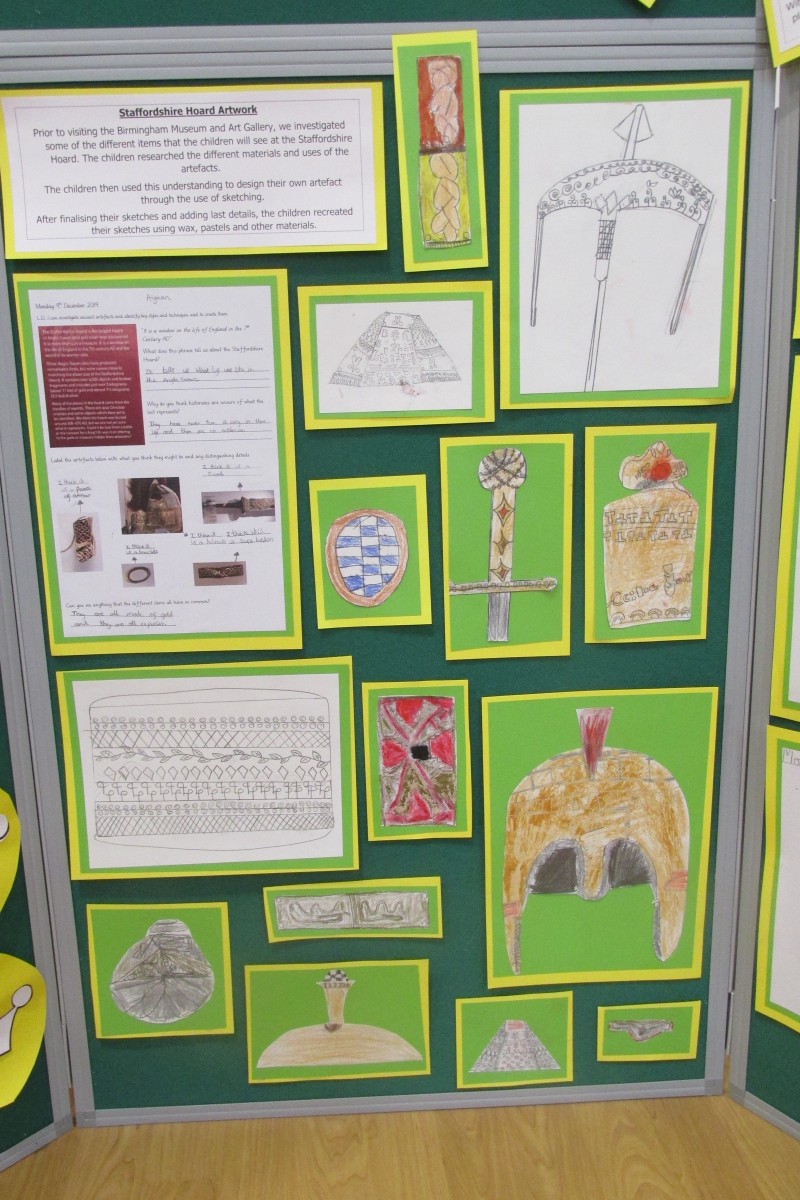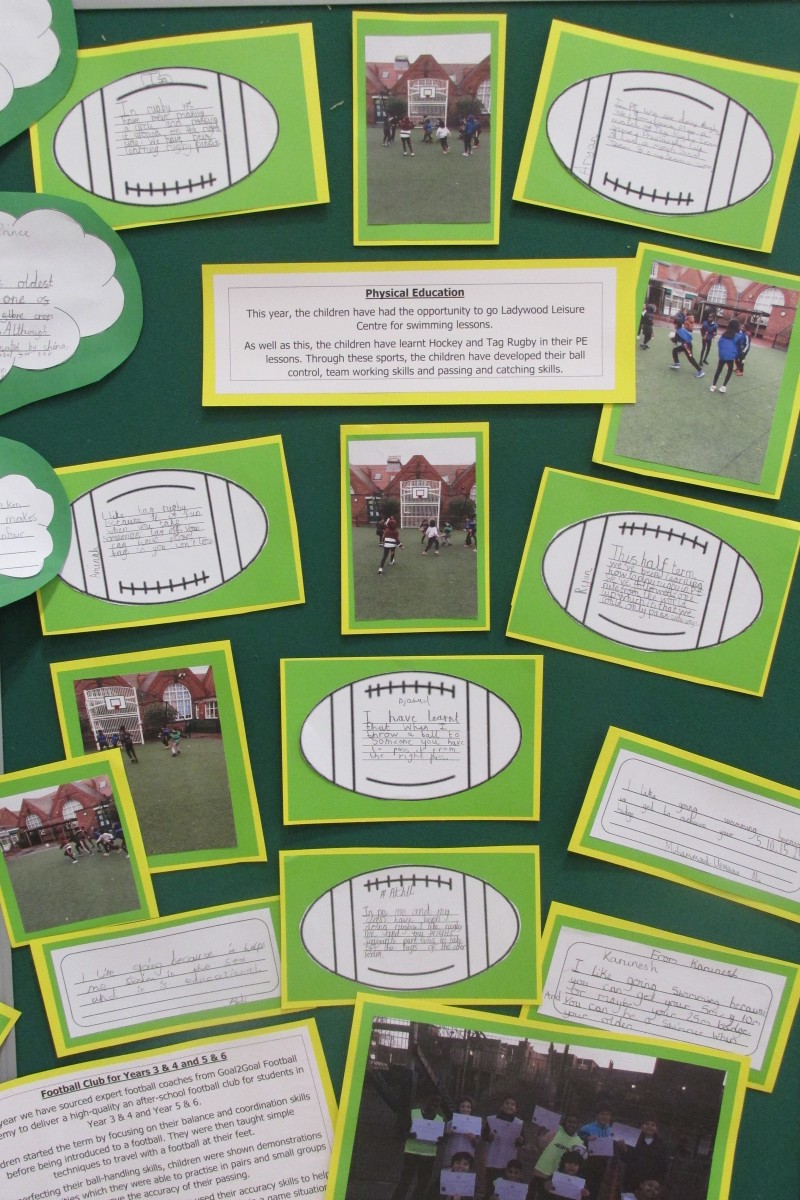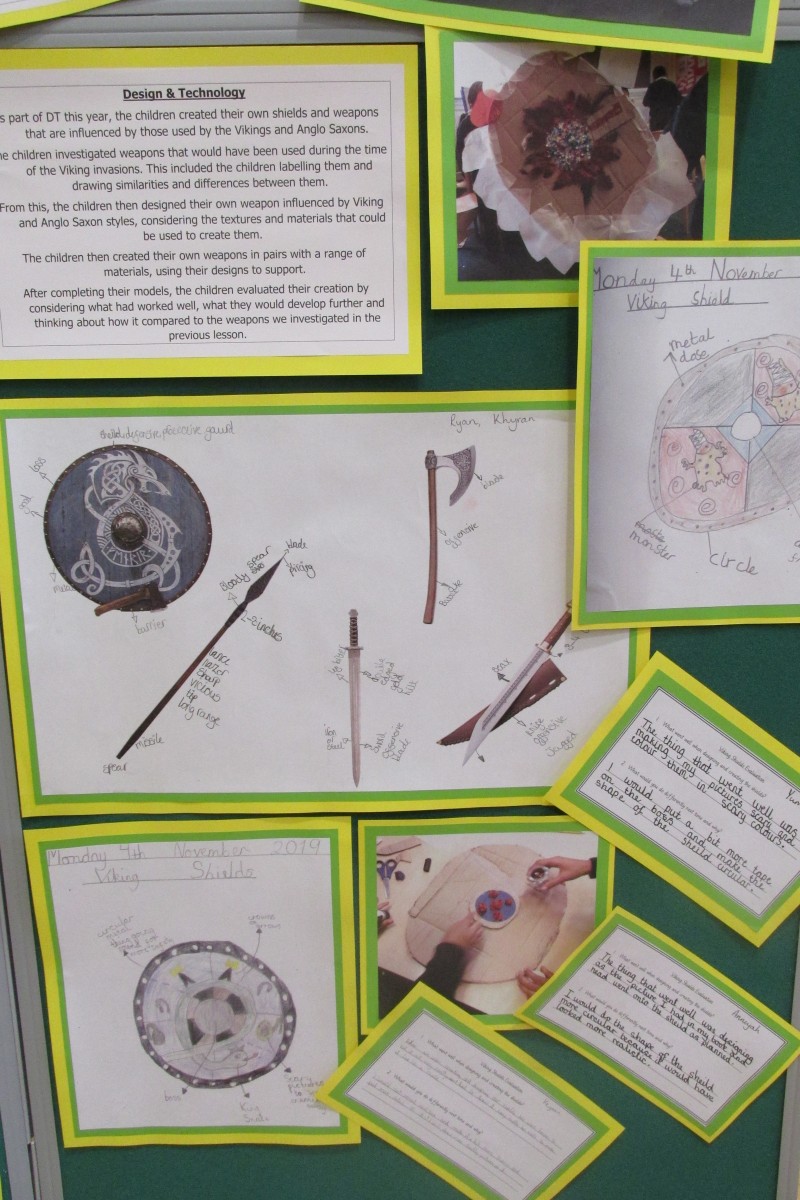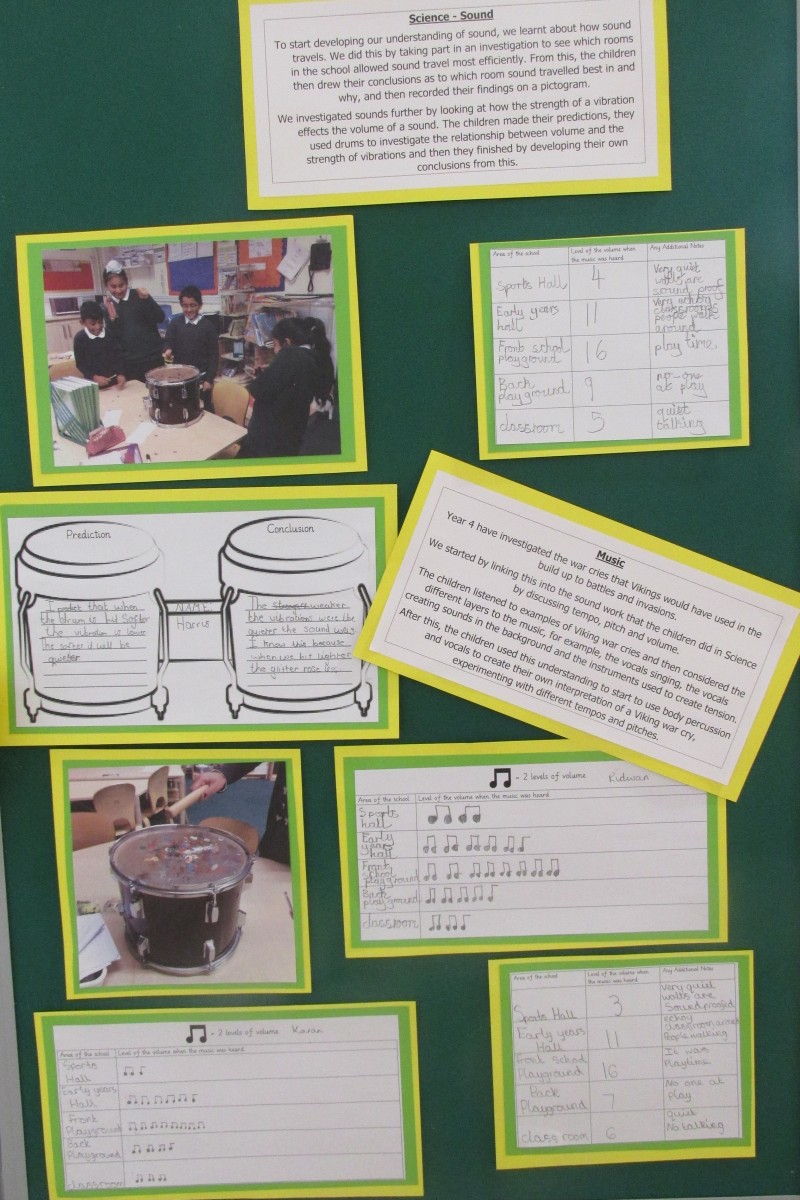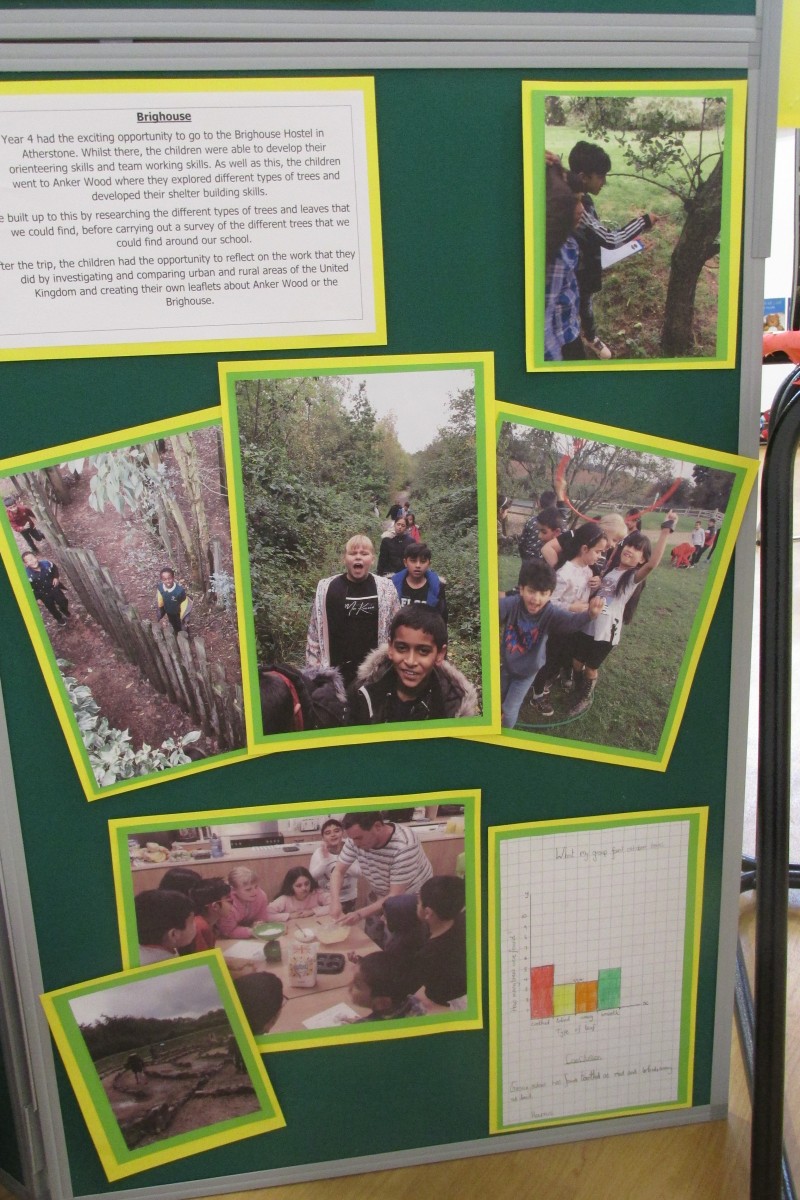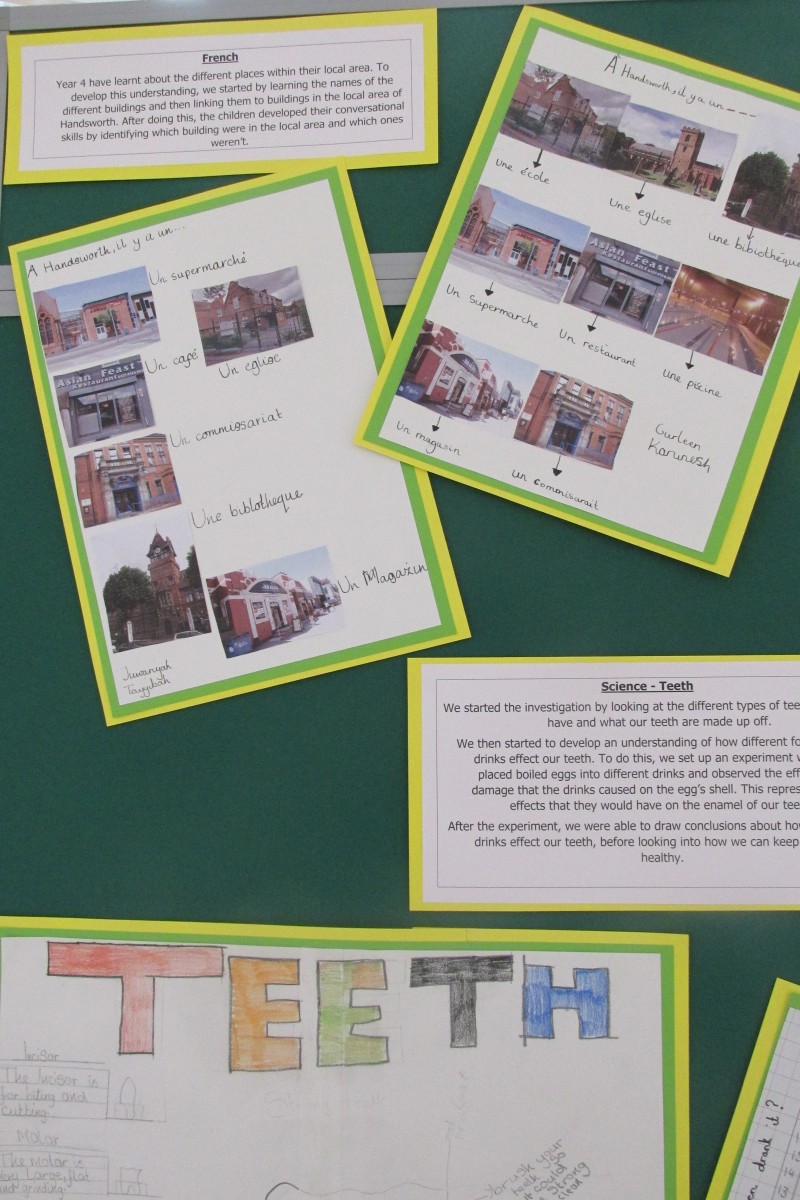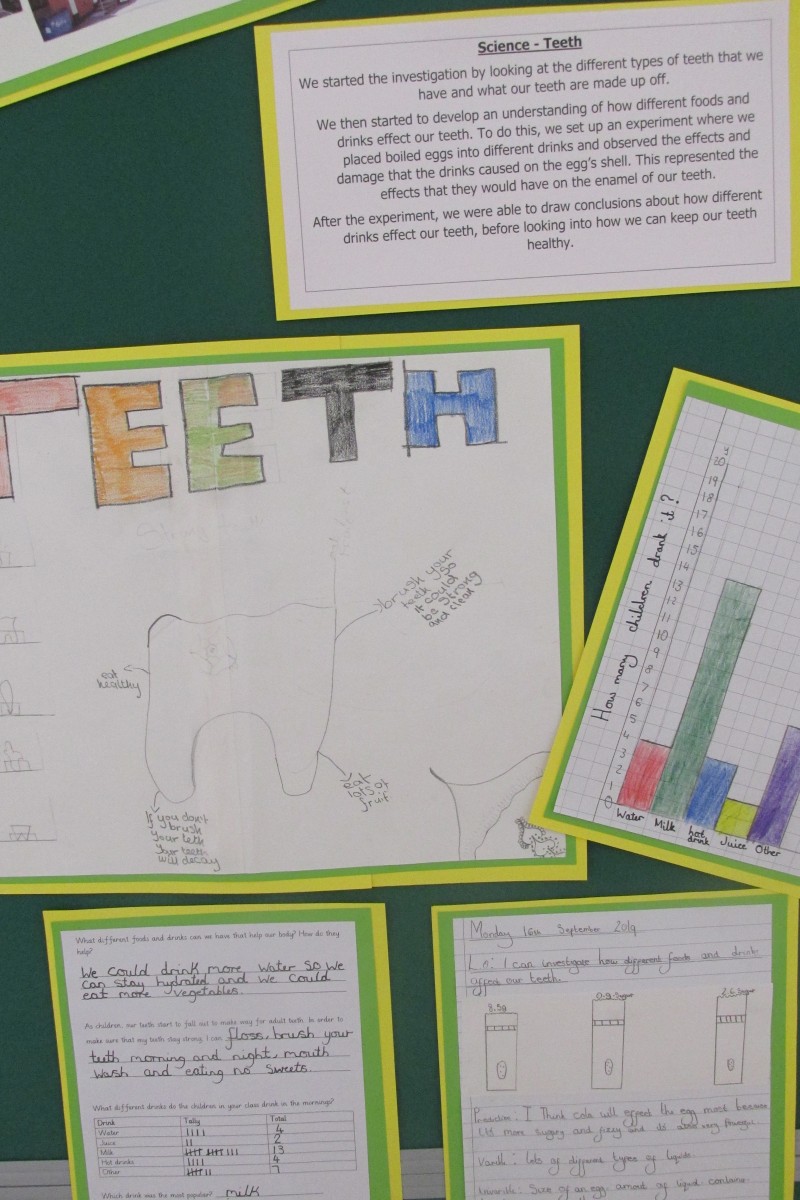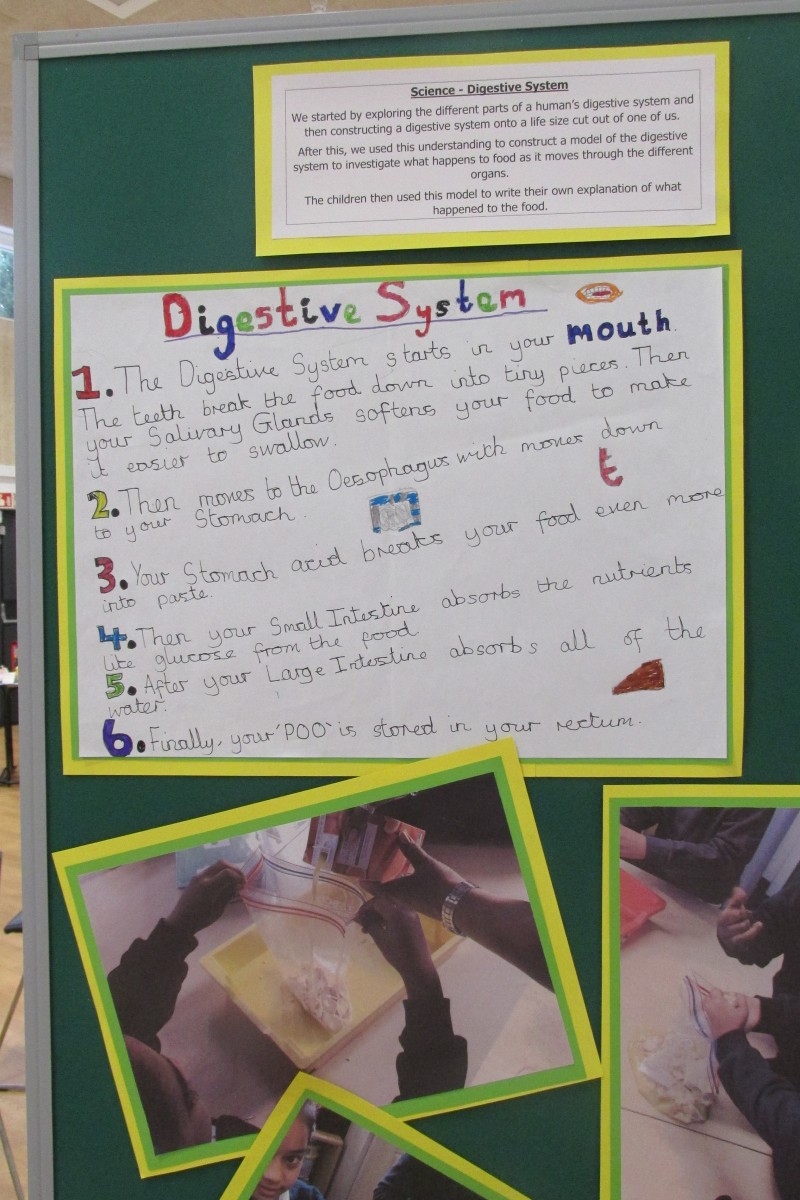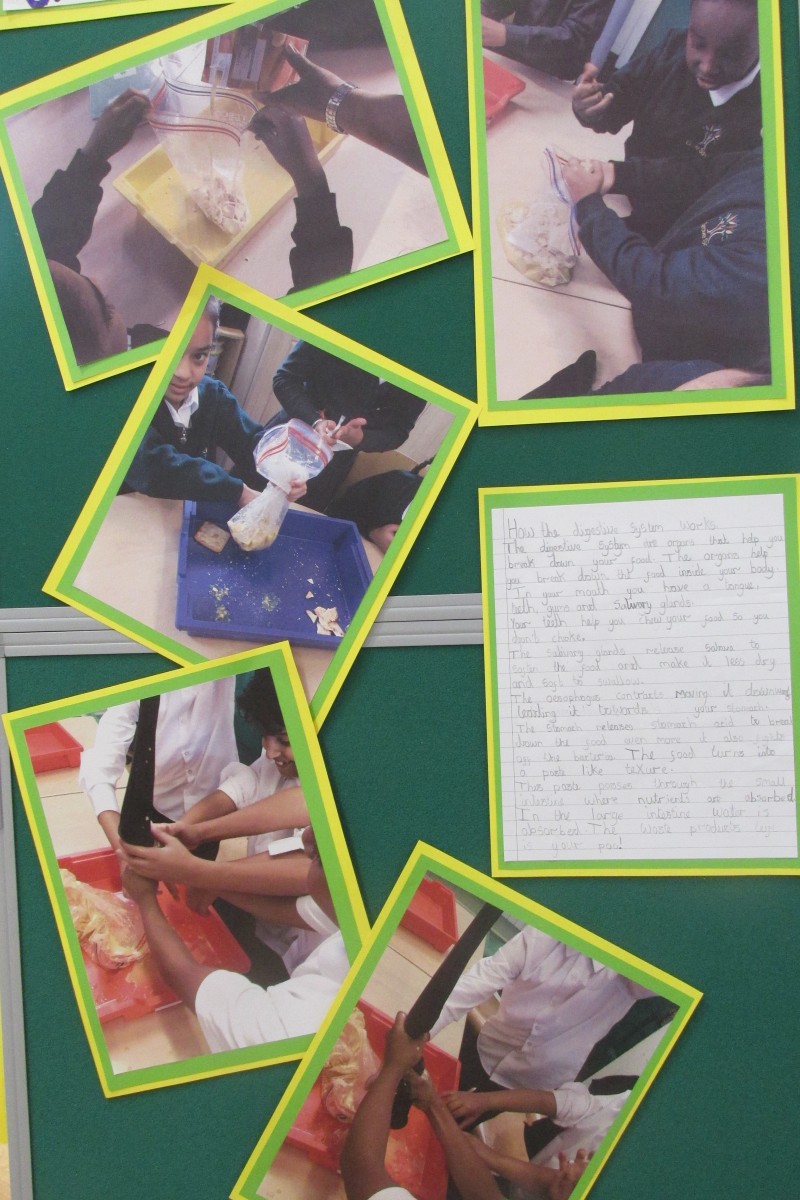 Autumn
Year 4 have had a fantastic start to the Autumn term. We started the term off with a bang, looking at our digestive systems through the use of tights, orange juice and crackers. As yoiu can imagine, it was very messy! The children loved creating their own representation of the digestive system and developed a really good understanding of it too!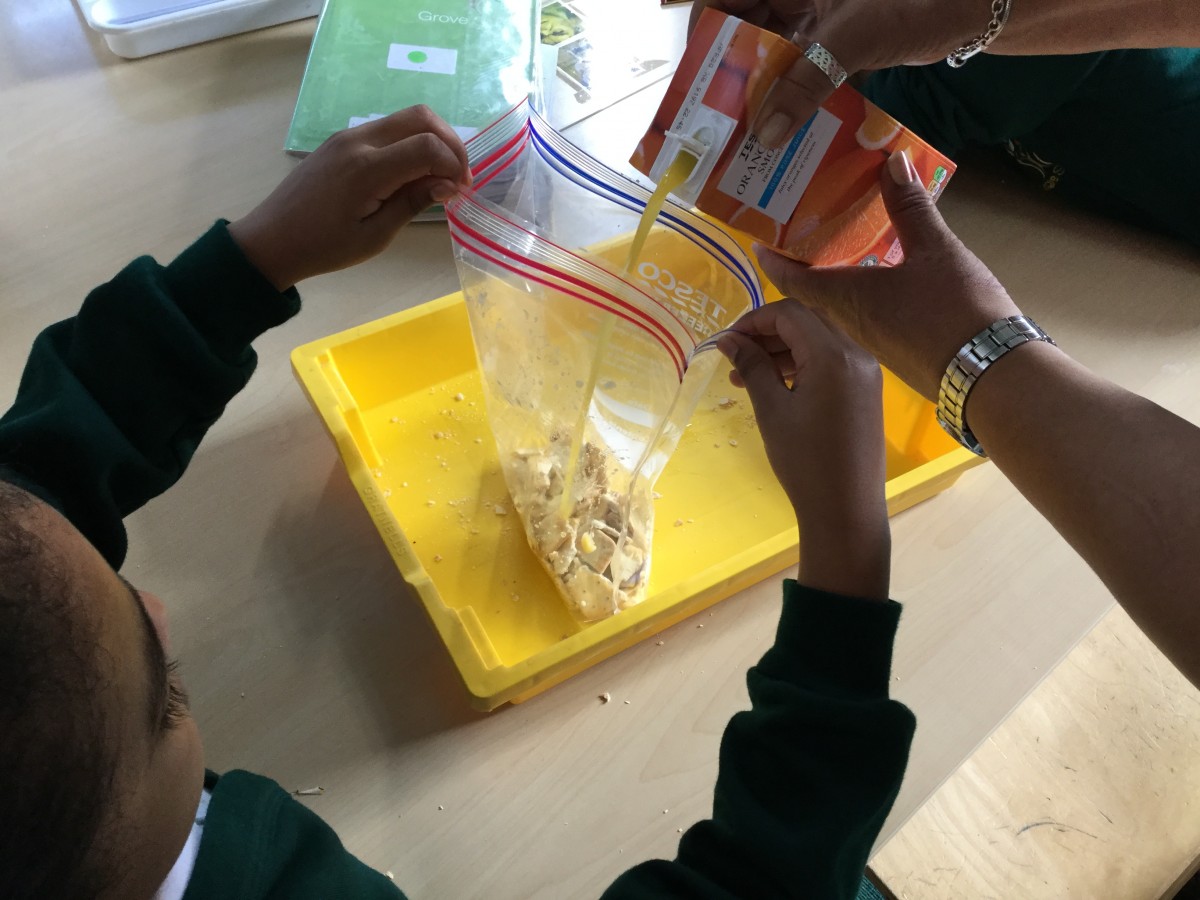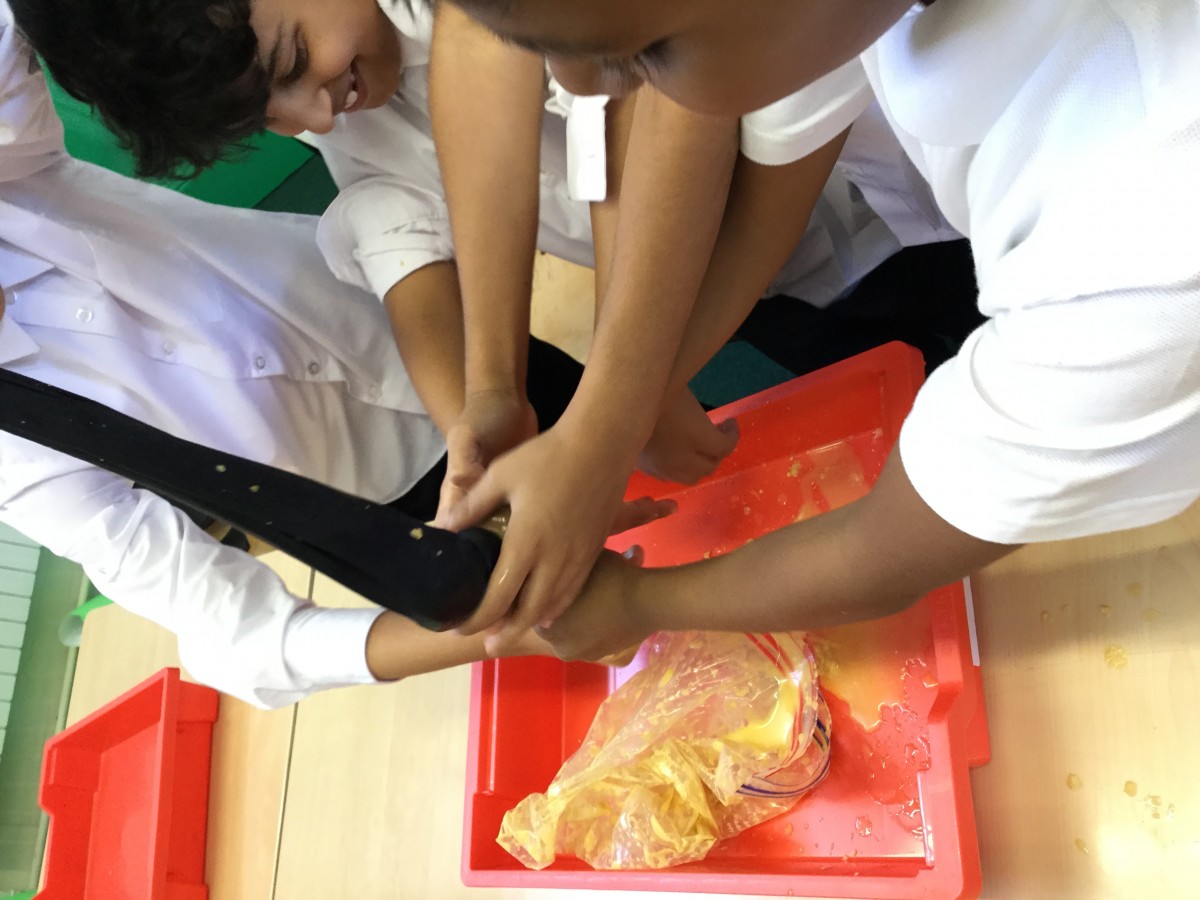 After looking at our digestive system, we looked a bit more closely at our teeth and how important they were. We talked about the importance of brushing our teeth twice a day and thinking about the drinks and foods that we eat. In order to do this, the children have taken part in an investigation to see how different drinks effect our teeth. We used eggs to represent our teeth and then left them in different drinks (orange juice, coke, water) for a week. After a week, we took the eggs out and examined how they had been effected by looking at the inside of the tooth and the shell. The children were shocked to see that the egg in the orange juice had been damaged the most which didn't match their prediction of the coke.
The definite highlight of this term has been Year 4's trip to the Brighouse Hostel and Anker Wood. In a fun-filled couple of days of activities, the children had the chance to walk (in the very wet mud!) to St Mary's Church in Merevale where they were able to learn about some of the history behind the church and look at the different things that are found in a church. As well as this, the children then walked into the woods where they were able to explore, looking for different shelters and making their own dens. The children loved being able to be hands-on and work together to create their dens. When back in the hostel, the children took the time to make their own dinners, creating pizzas and salads as a joint effort.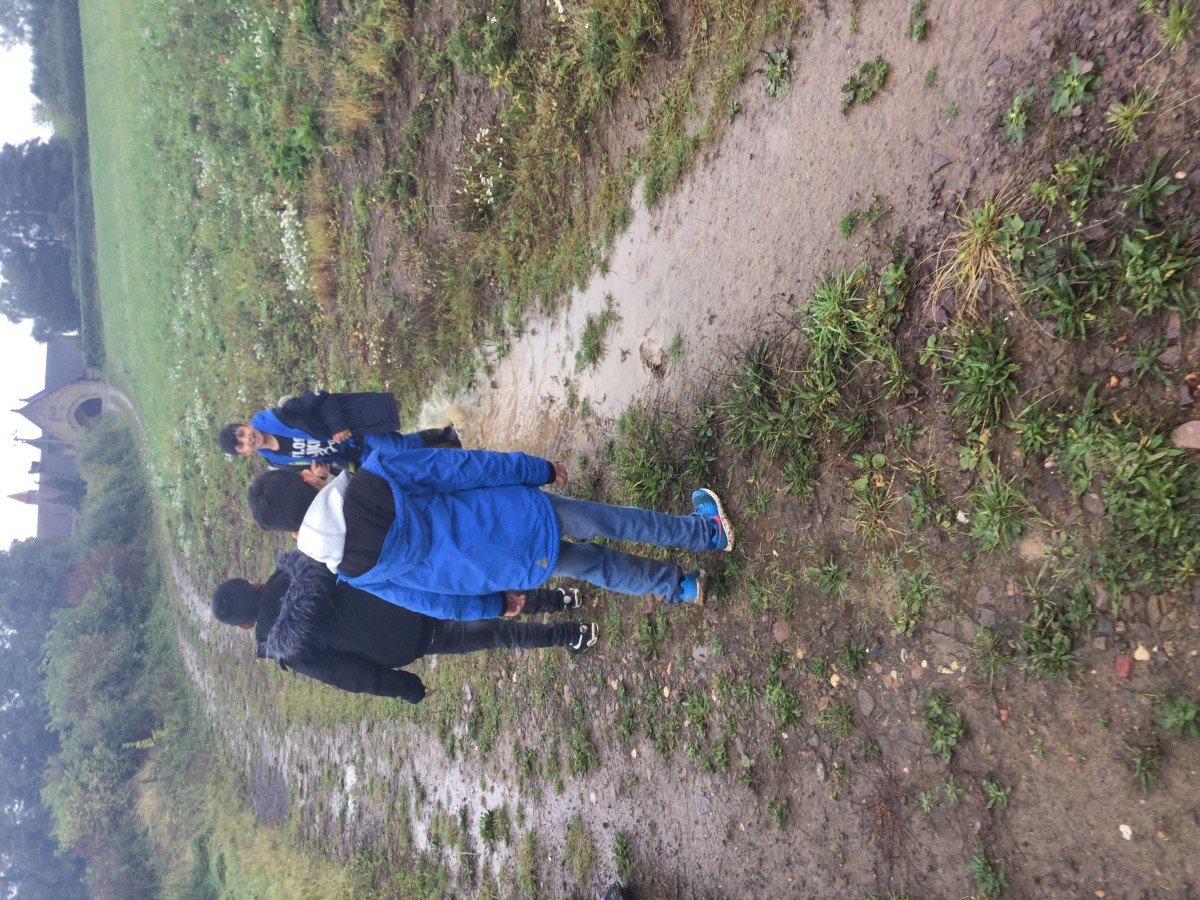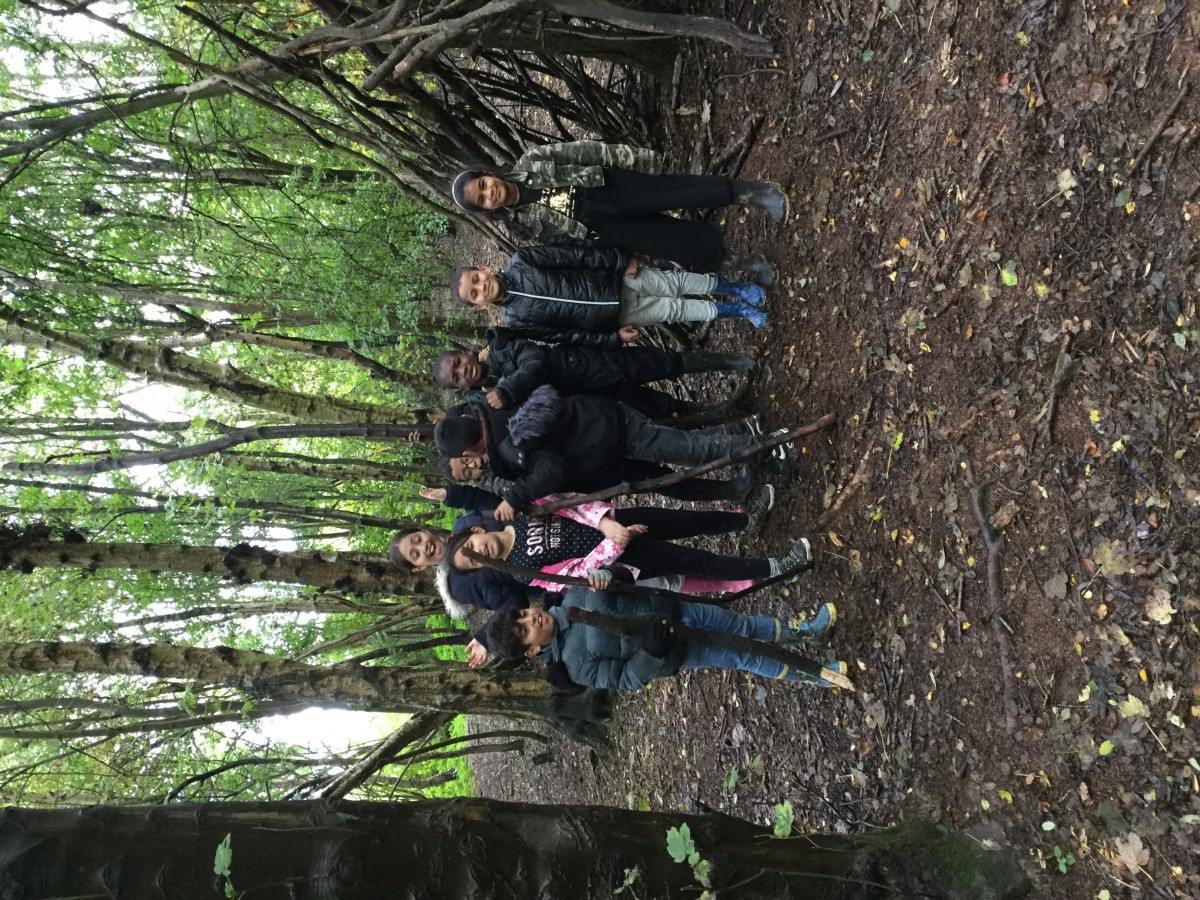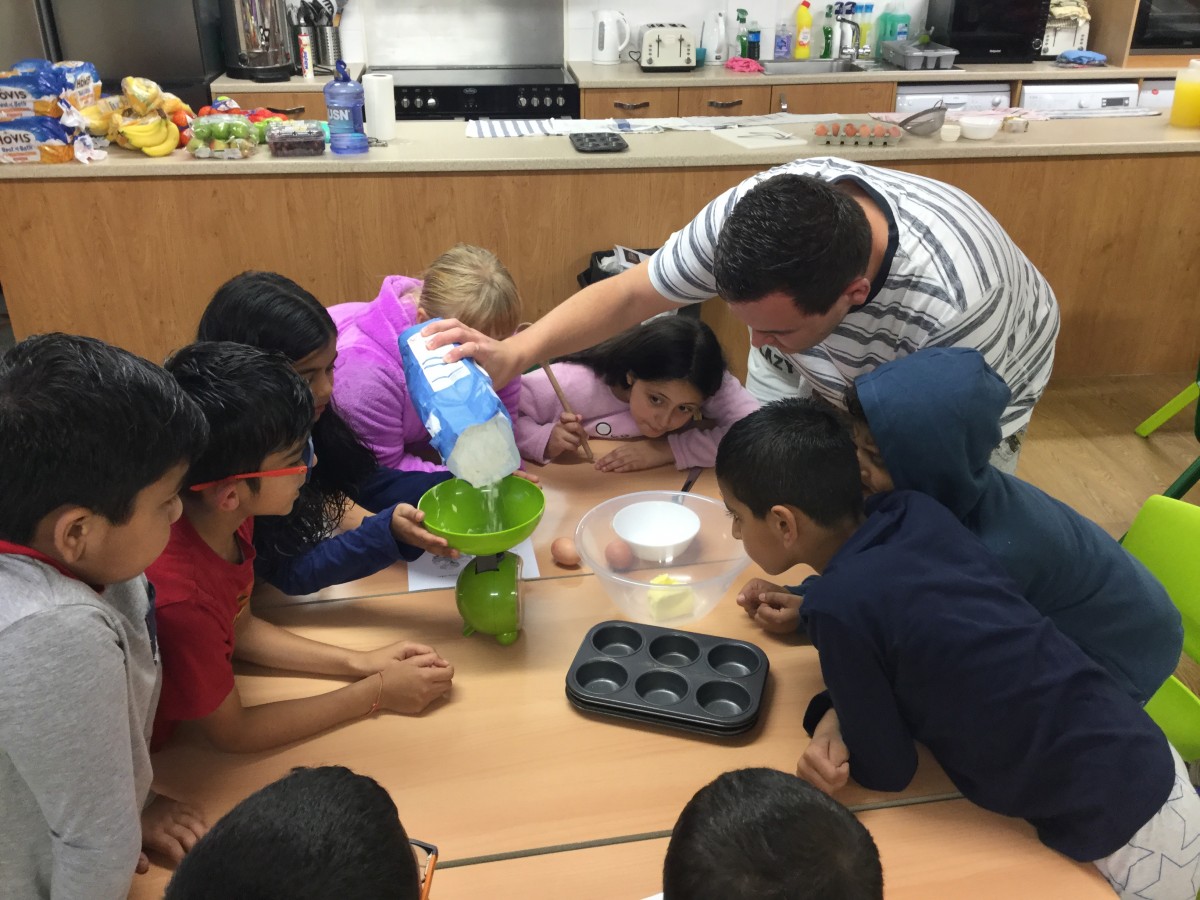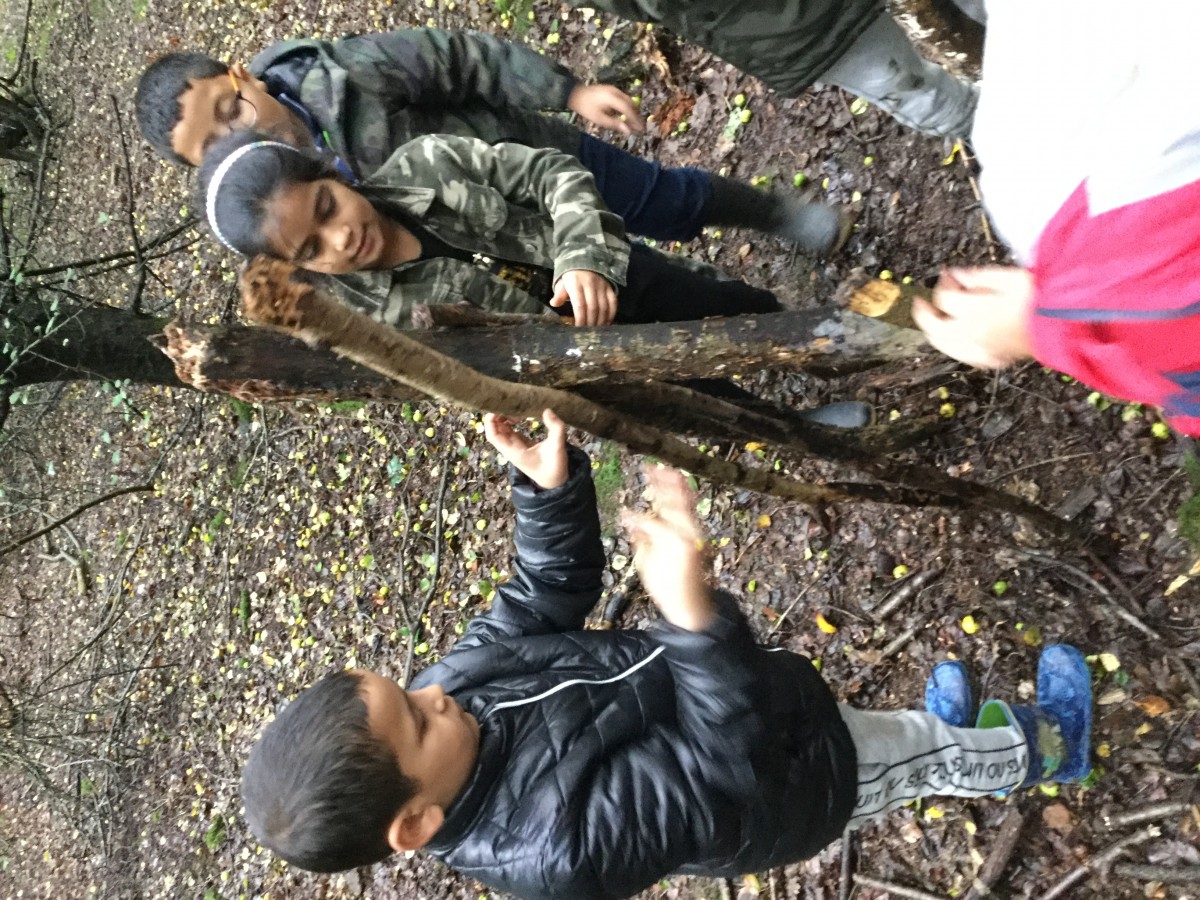 The following day, all of the children visited Anker Wood where they explored different mazes, looked at different types of trees and were able to become one with nature. All of the children loved going into the mazes and working together to try to find their way out. The children of Year 4 have spoken so enthusiastically about their experiences and are using them to develop their understanding of the topics that they are studying further.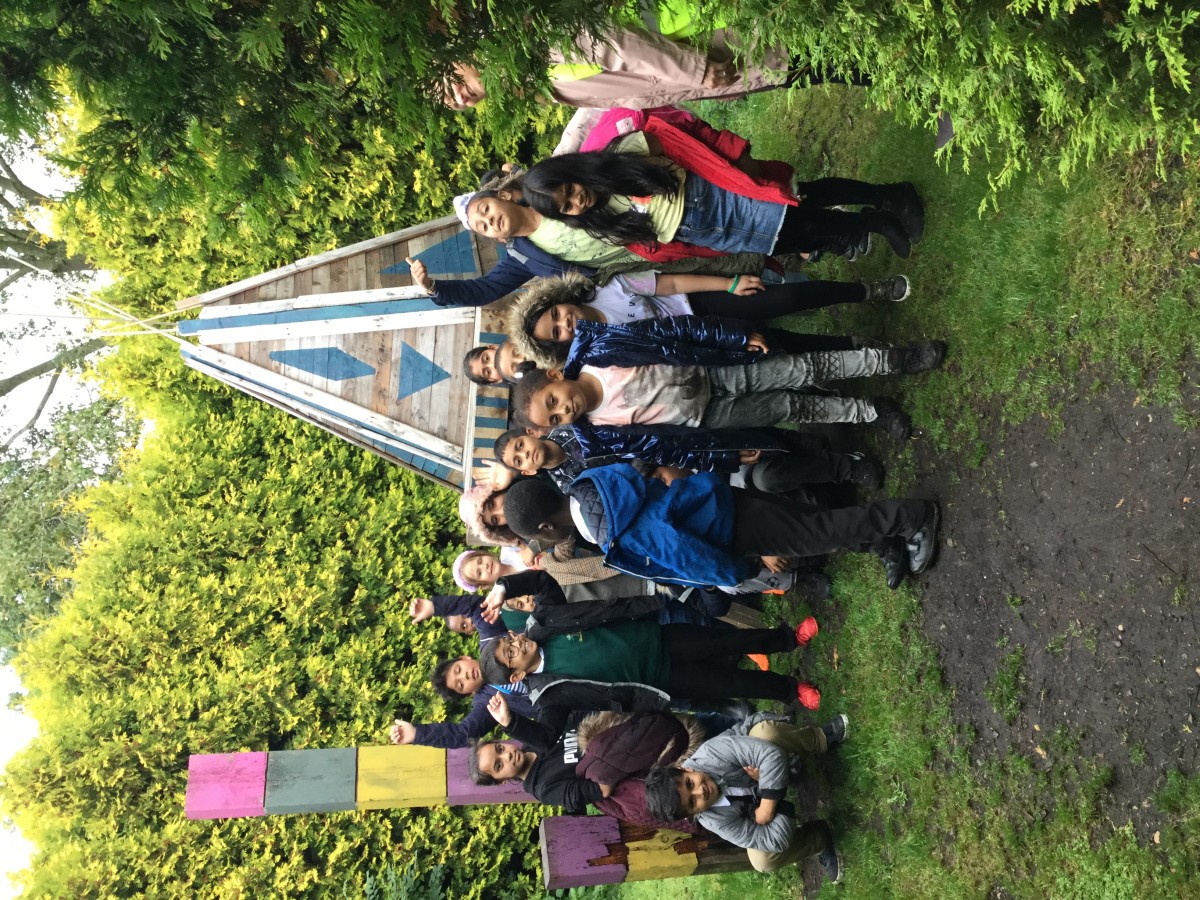 To link into the work that we have done about the digestive system, we started to learn about the places that our food comes from. As part of this, we learnt about organisations such as Fairtrade, Oxfam, Food Cycle and UNICEF and how they help less privileged people to get the food and other things that they need.
The children have started swimming at Ladywood Leisure Centre. The children have loved returning to swimming lessons to continue to become more consfident with their swimming. We hope to get lots more children to their 25m badges!
At the start of Autumn 2, the children started learning about the Anglo-Saxons and the Vikings. The children came into school with some fantastic holiday projects of Longboats they had constructed and lots of information that they had researched.
We started the topic off by learning about different weapons that the Vikings and Anglo Saxons would have had. We then made our own examples of weapons from that era. The children loved working together to make their own shields and swords! The children have also had the chance to take part in drama to explore what it would have been like during the time of Viking invasions.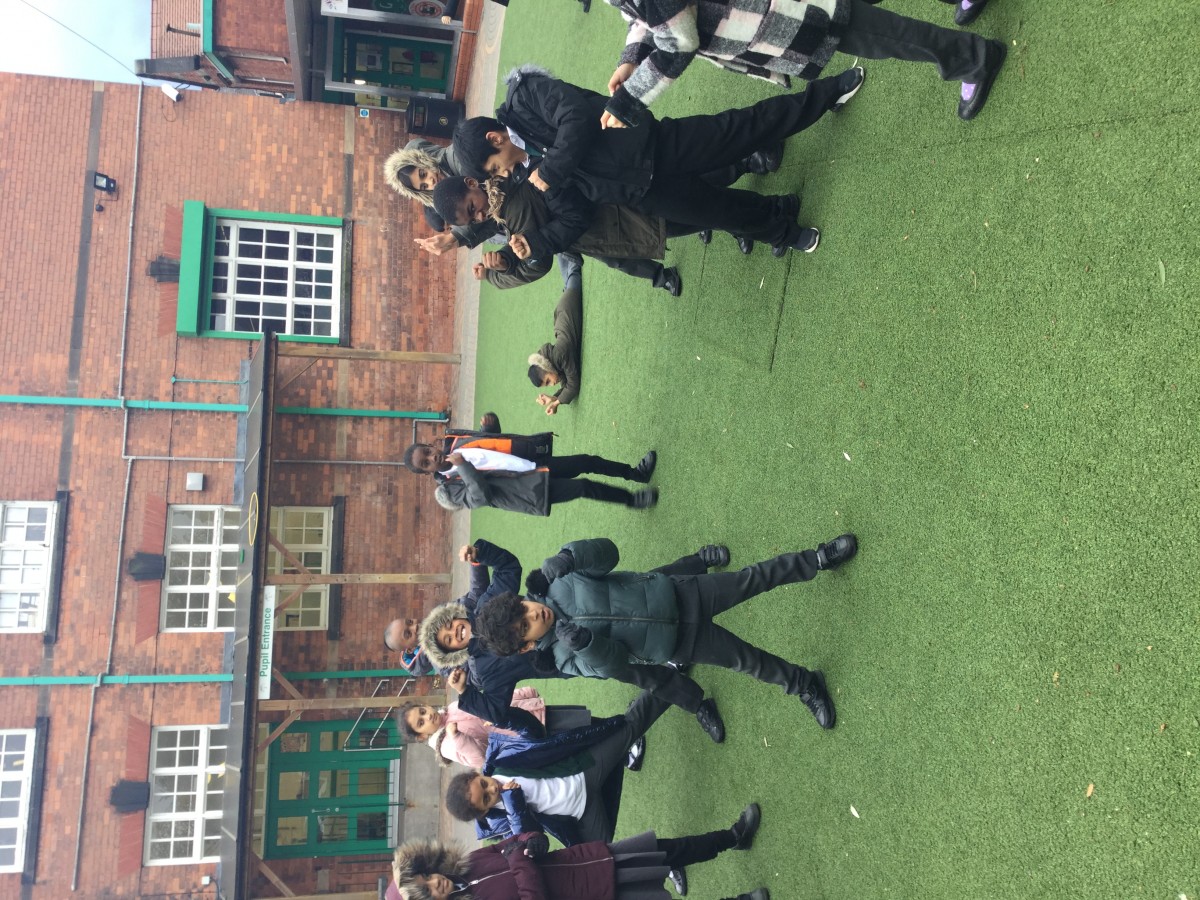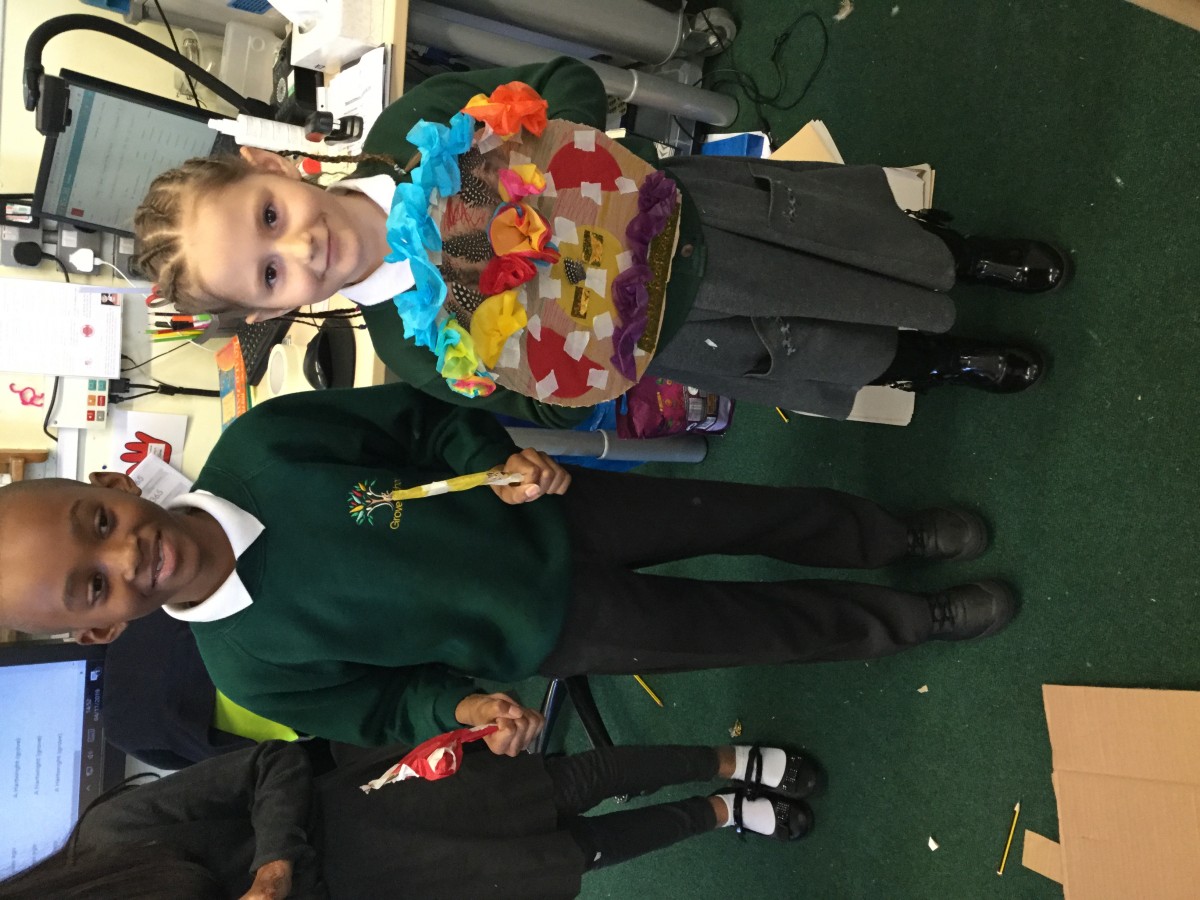 For Remembrance Day, the children read a poem by a current soldier that is part of the British Army. The children had the chance to reflect on what life would be like as a soldier and the bravery that it would take to serve our country or any other country. After this, the children created their own poppy and thought of vocabulary that they would use to describe soldiers.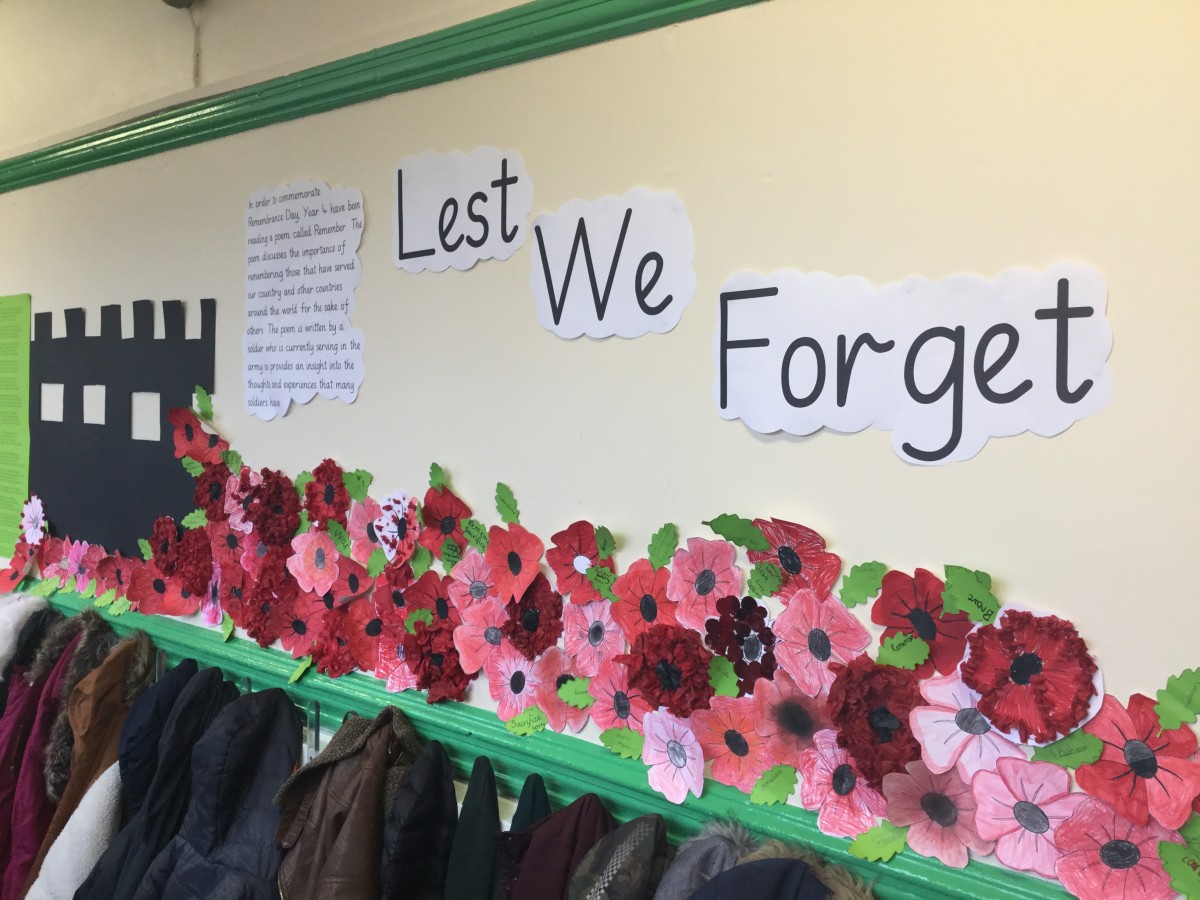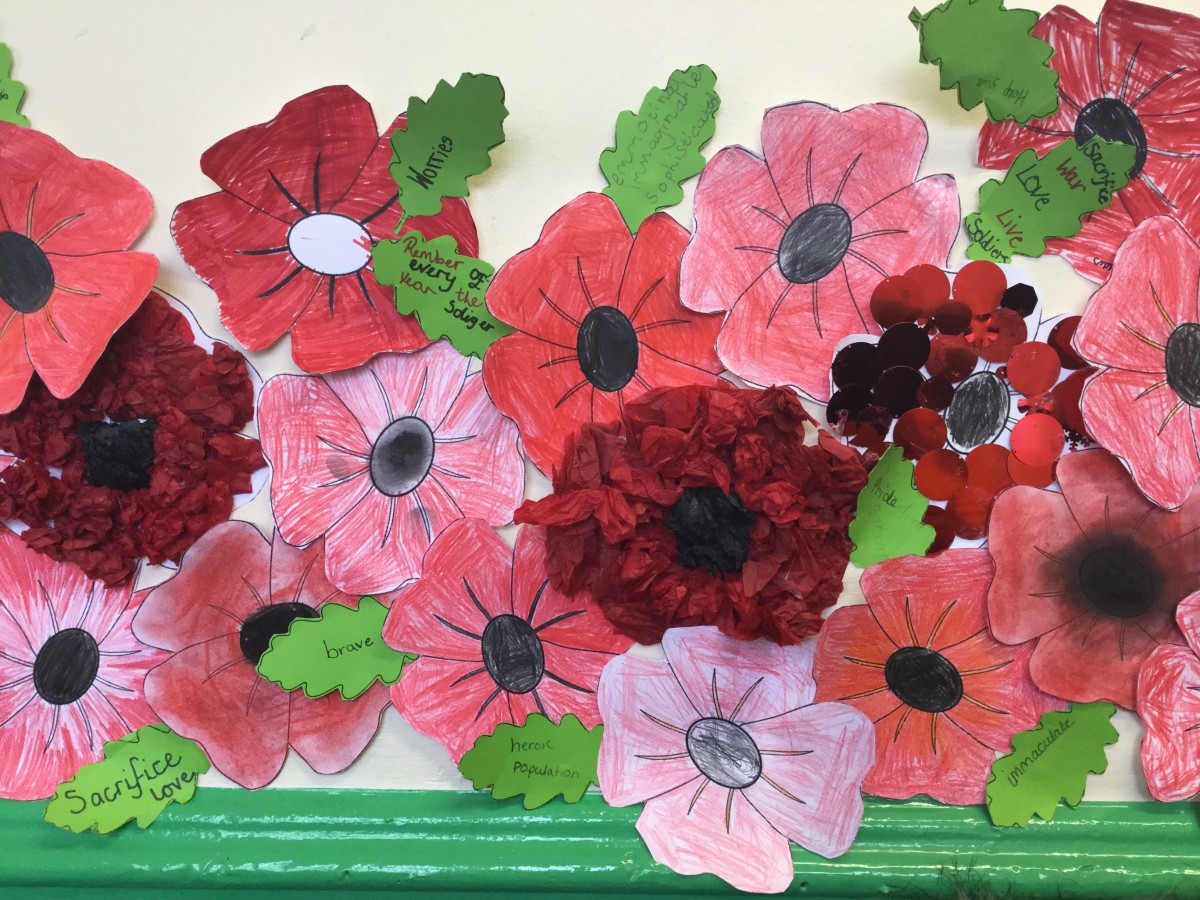 As part of Anti-Bullying Week, the children have been discussing the difference between being bullying and somebody doing something mean to you. The children have discussed different behaviours that bullies might show. Some of the children were very reflective when thinking about how we can ensure that bullying doesn't happen in our classes and the rest of the school. The children have used this to create their own advice to help us to remember what we can do if we feel as though we are being bullied or are concerned that someone else is.