Year 4
Today the children in school have been planning and making their very own Edward Tulanes inspired by our class novel, The Miraculous Journey of Edward Tulane.
They look absolutely brilliant! Well done, year 4!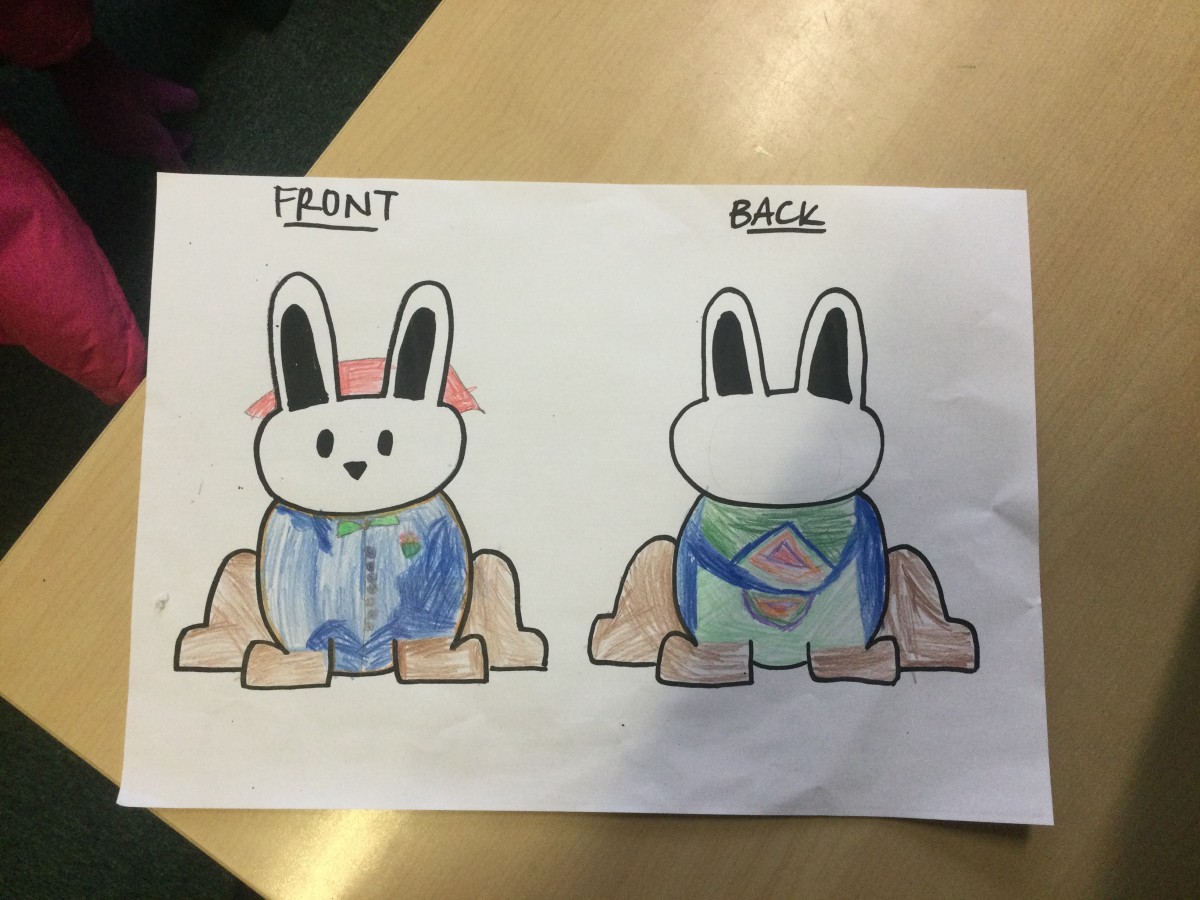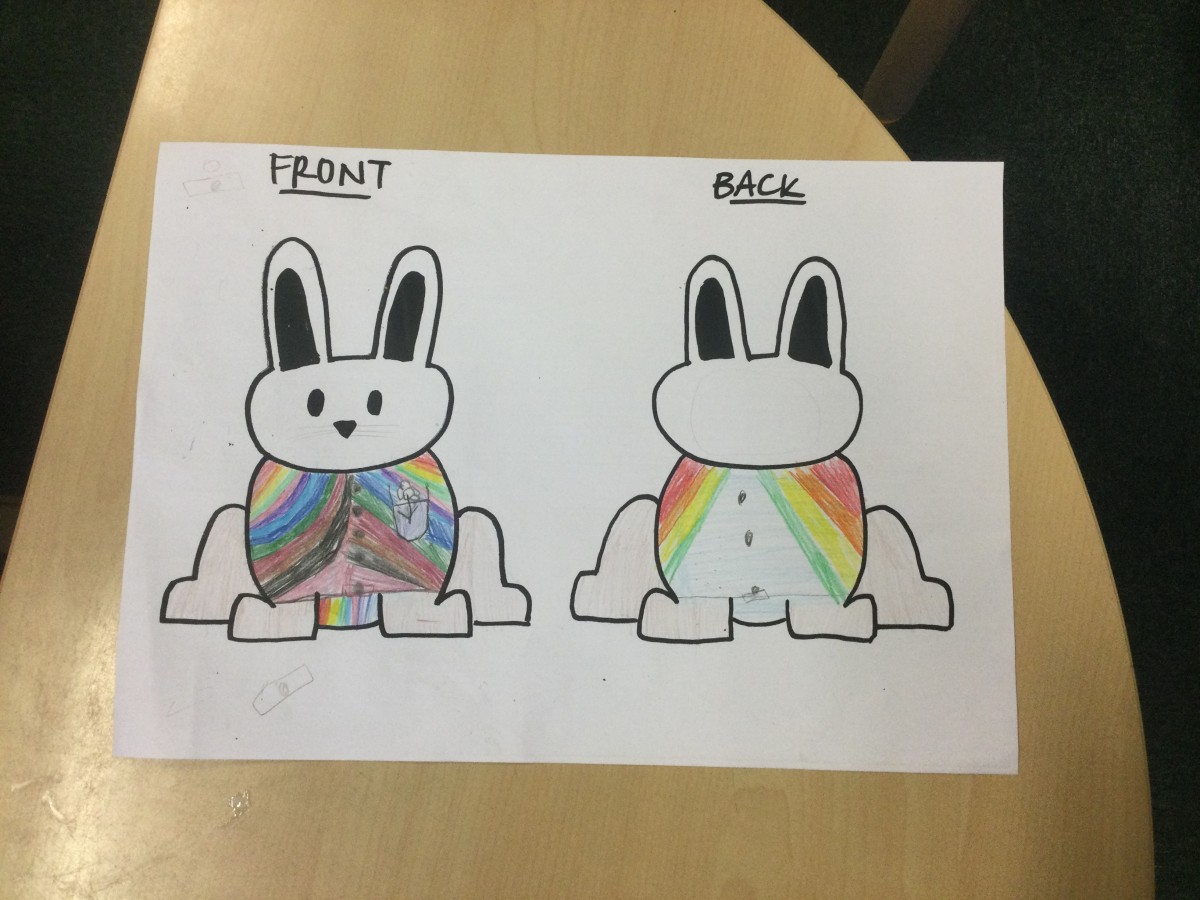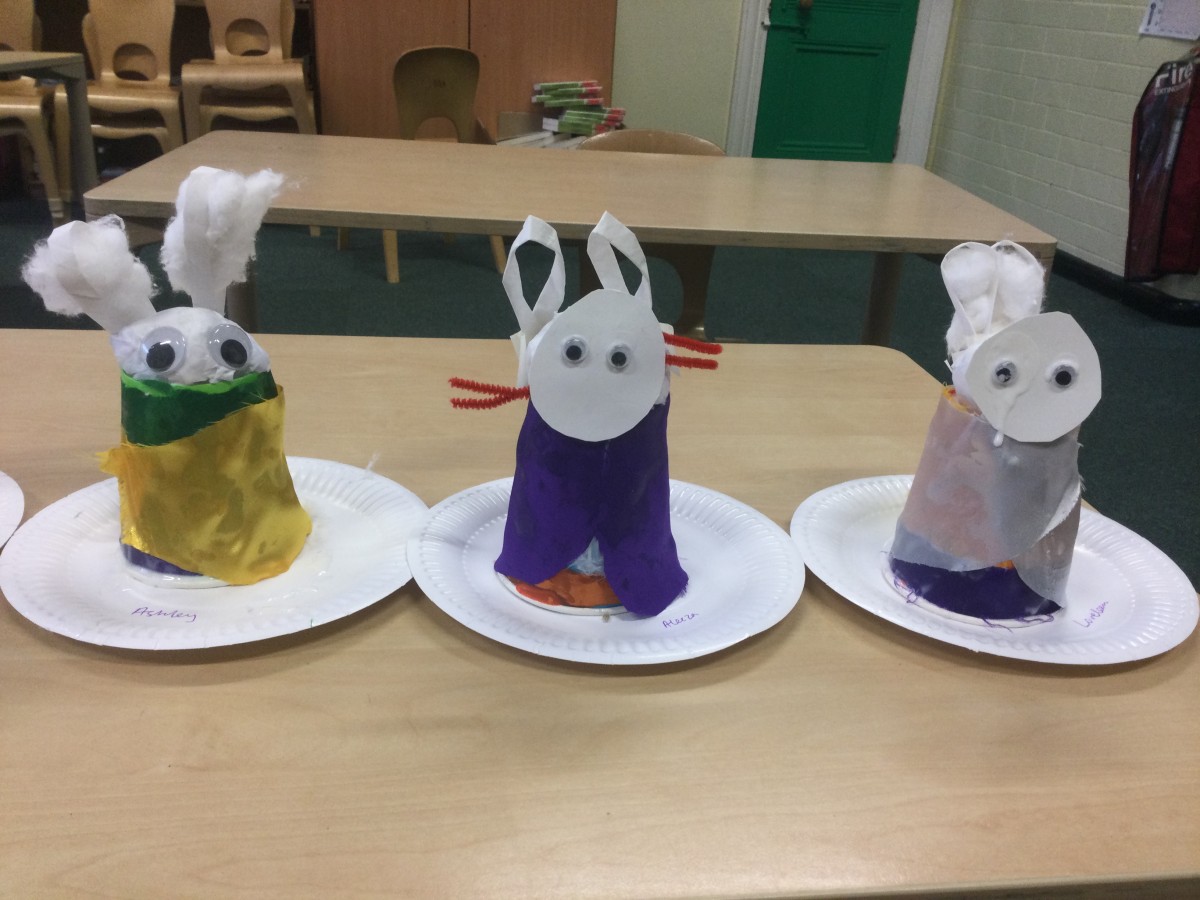 Guided Reading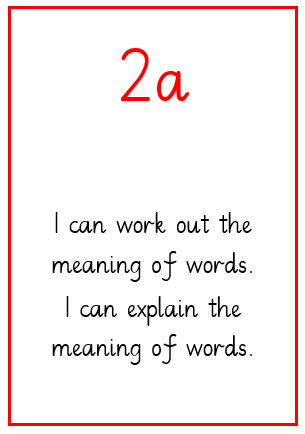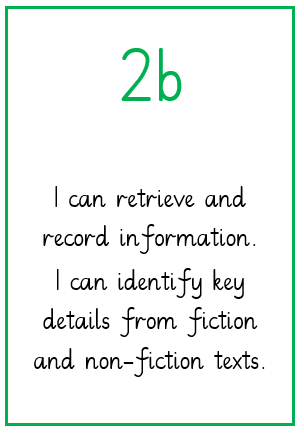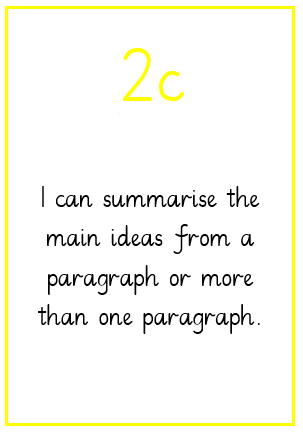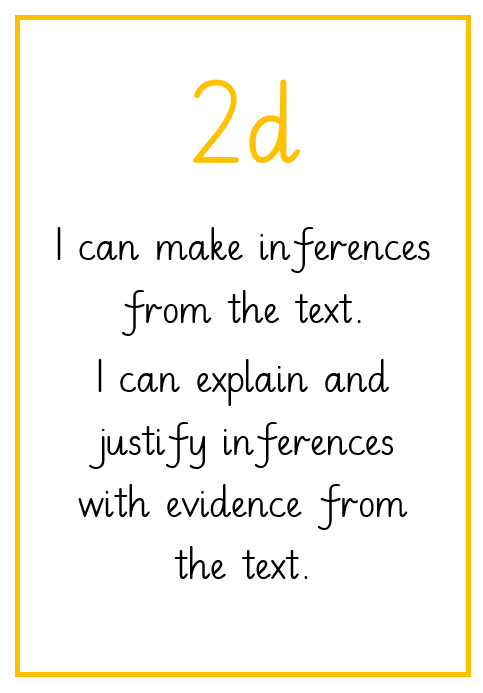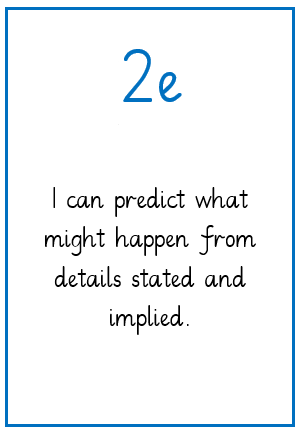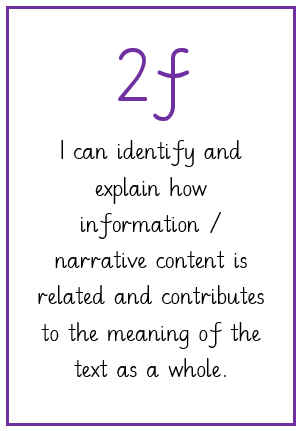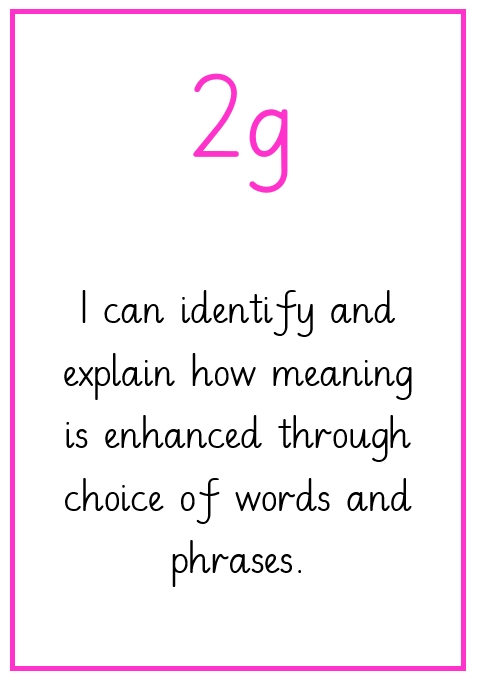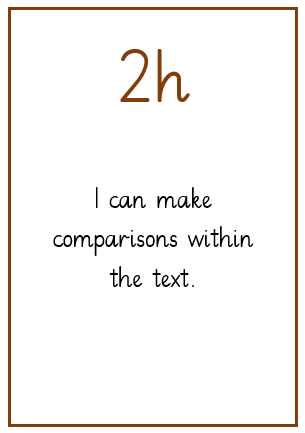 In Guided Reading we have been looking at all of the content domains, focusing on different kinds of texts.
This week, we have focused on poetry, reading 'Weightlessness' by Andrea Shavick. The children were fantastic at identifying the use of the 5 senses, and we had some super discussions about how the poet's choices of words set the tone of the poem. The children really enjoyed experimenting with changing words to see how this changed the tone of the poem.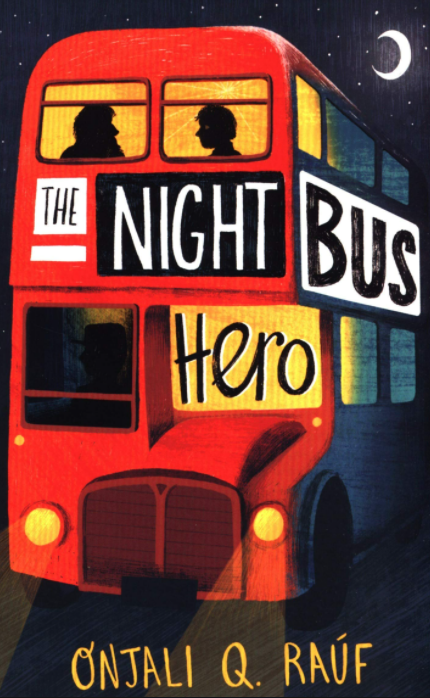 The children have also started their new class novel 'The Night Bus Hero'. They have been enjoying reading the novel at story time and talking about the chapters in guided reading.
Below are some pieces of work from throughout the half term.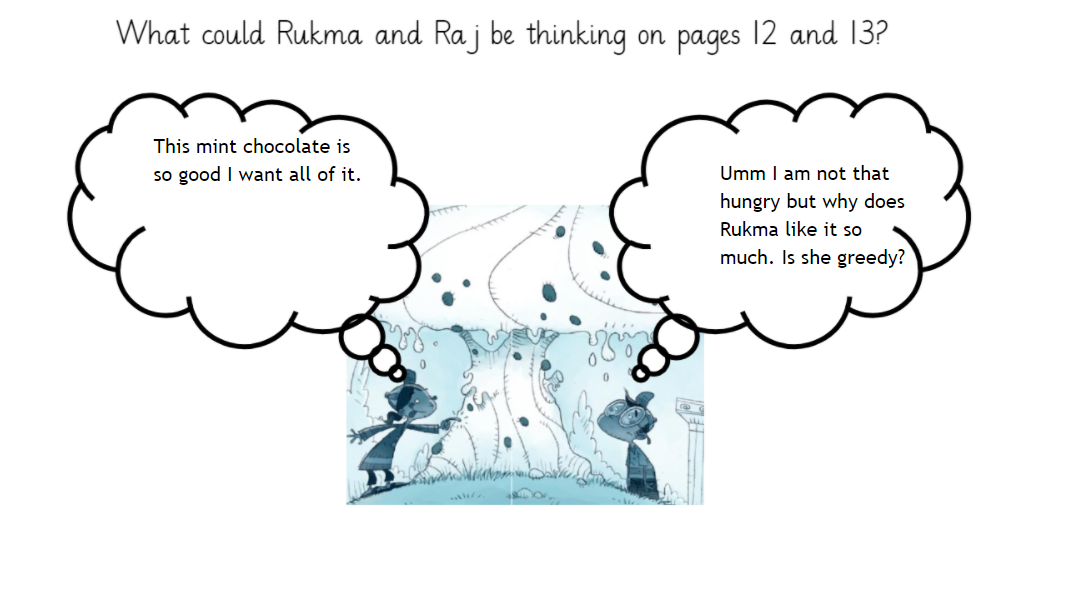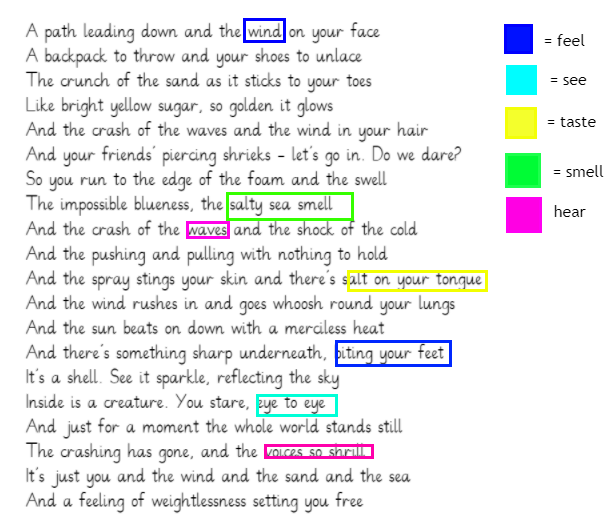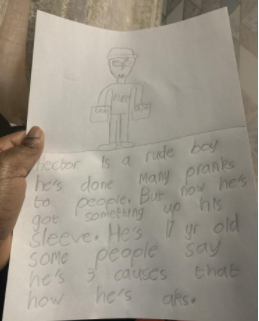 Literacy
In Literacy, the children have been looking at descriptive writing, persuasive letters and non-chronological reports. They have been fantastic at identifying features in writing and applying them to their own work.
Last week, the children worked towards writing non-chronological reports in the form of fact files. They first thought about the features of a fact file, then they worked on organising ideas into paragraphs and choosing suitable subheadings, then wrote their own fact files about Internet Safety.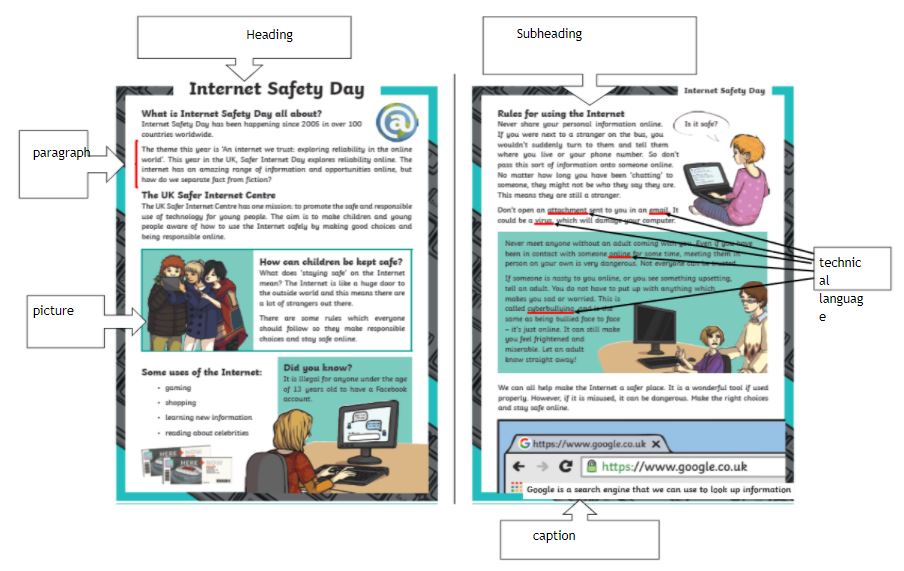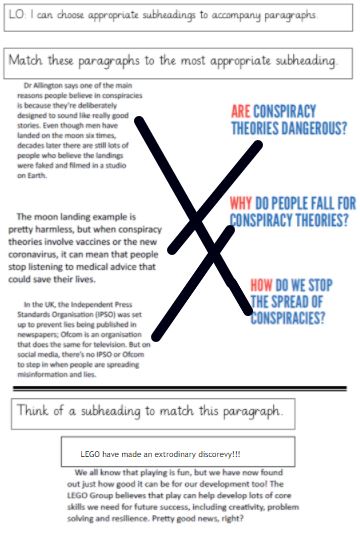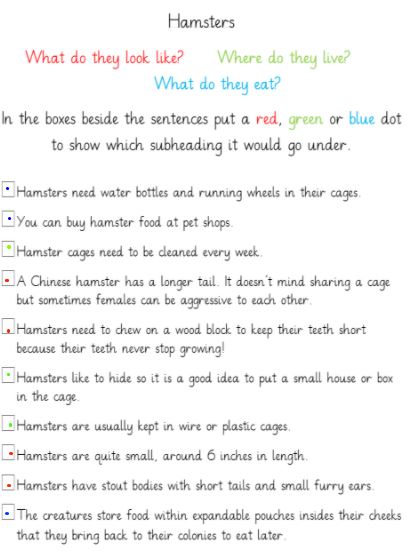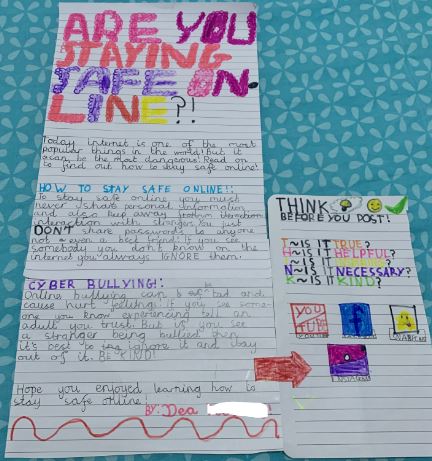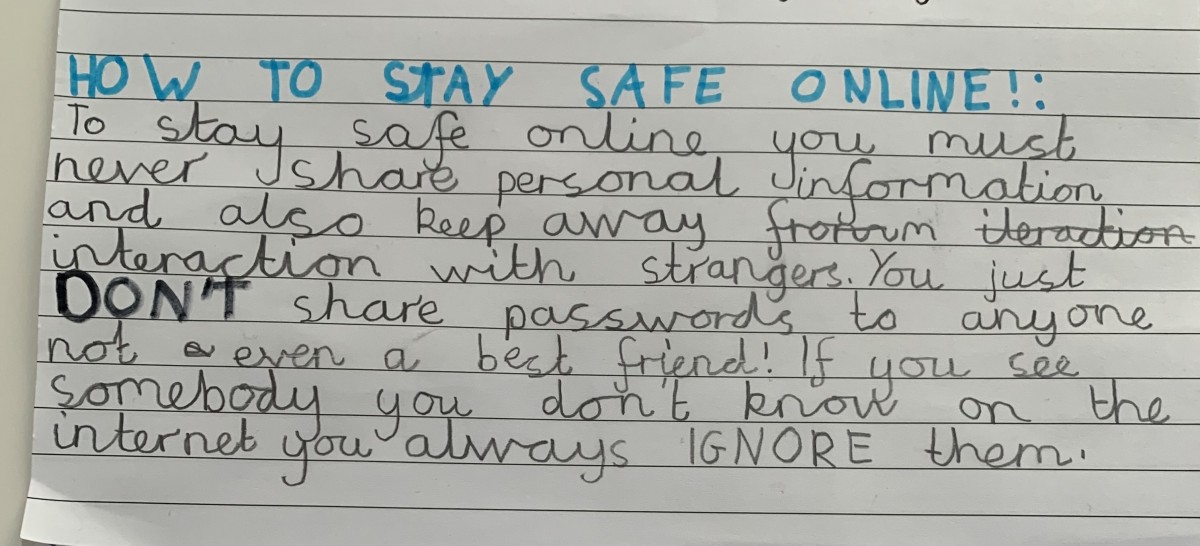 Below are some pieces of work from this half term.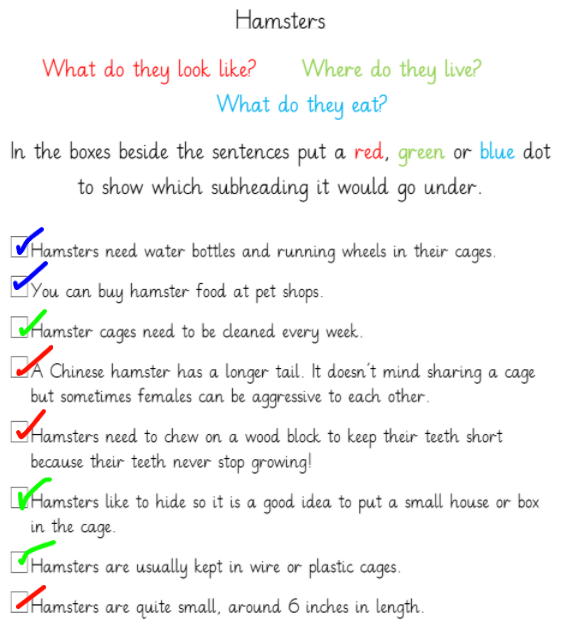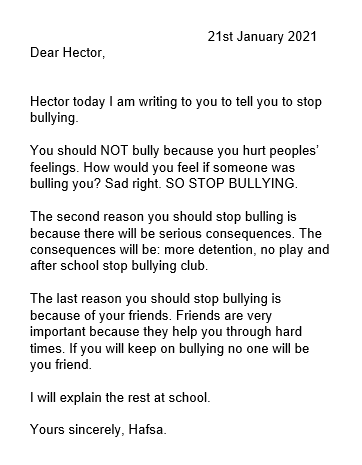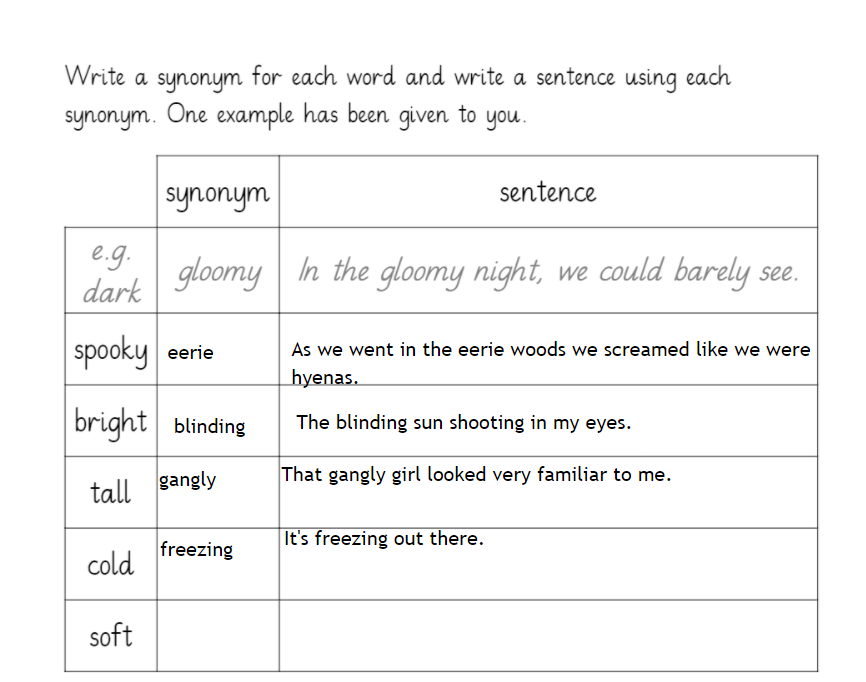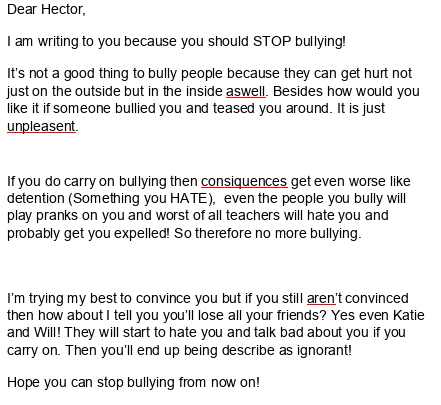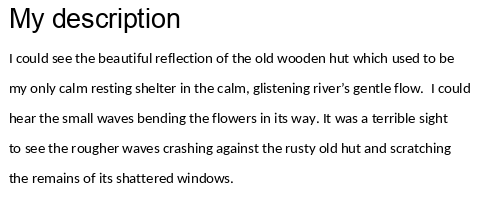 Maths
In Maths, the children have been looking at shape this week. We have looked at trianges, quadrilaterals and symmetry. We have been using lots of mathematical vocabulary to describe and compare shapes. The children had a great time looking around their home/the classrooms in school to find symmetrical objects.
Below is some work from throughout the half term.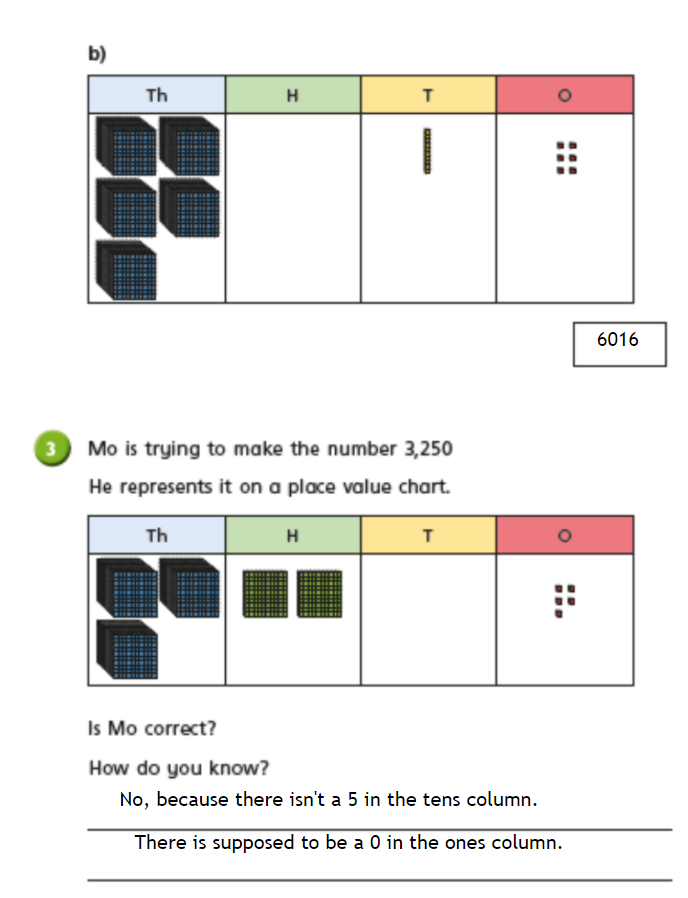 RE
We have been looking at Christianity in RE. The children have been having fantastic discussions about what makes a good leader, how we can set a good example for others, our roles in life and what Christians believe about forgiveness. We have also made links between Christian festivals and other religious festivals such as Lent and Ramadan.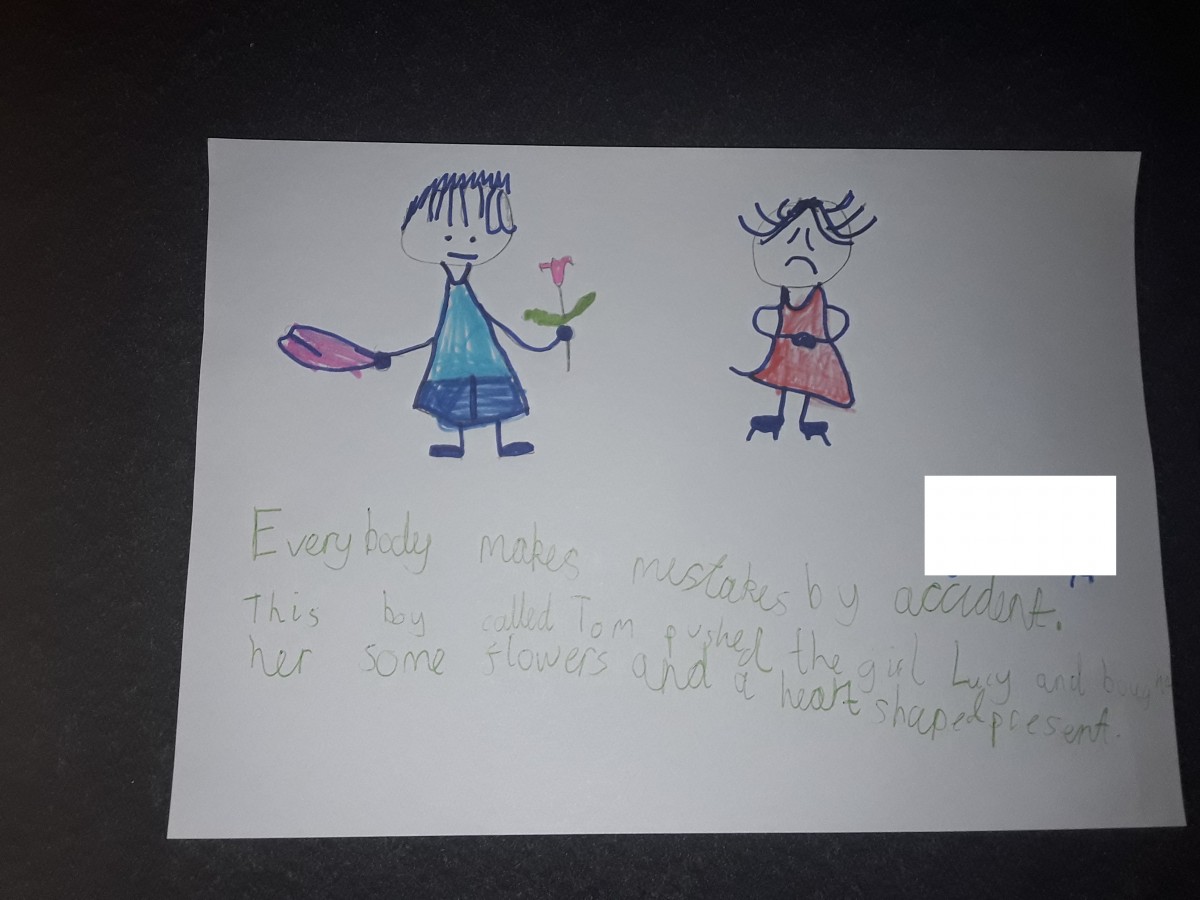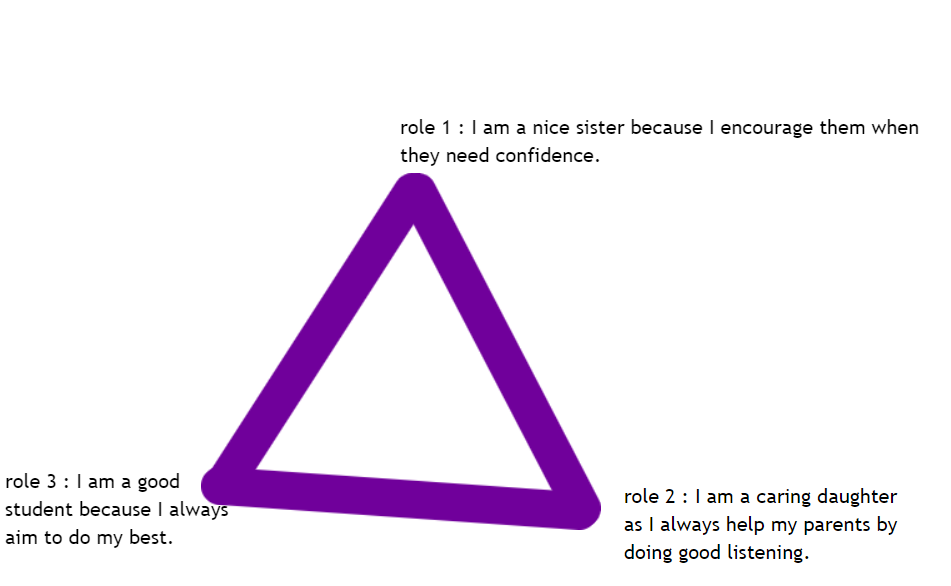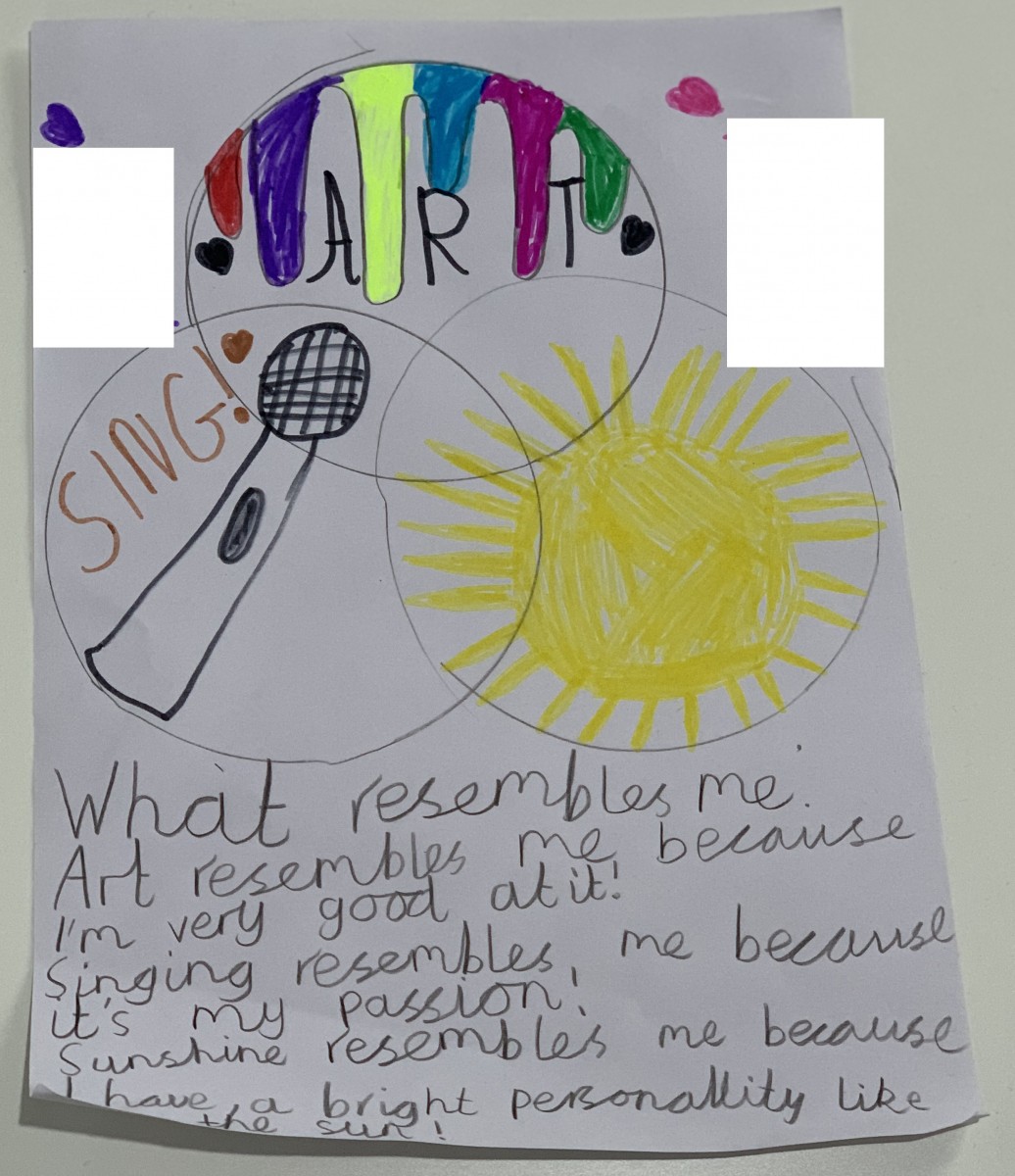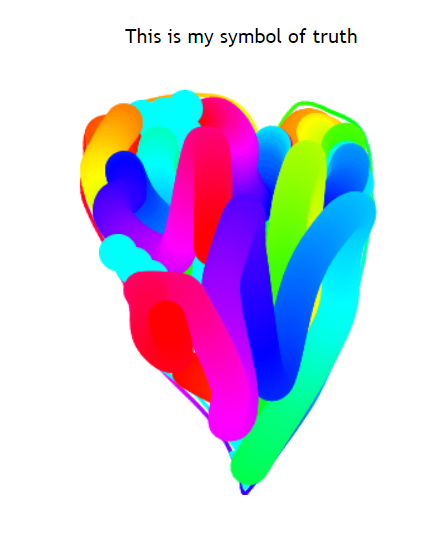 Internet Safety
This week the children in Year 4 have been discussing how to stay safe on the internet. The children thought about what it means to feel safe. As a class the children then created a mind map of the different ways they can stay safe using the internet.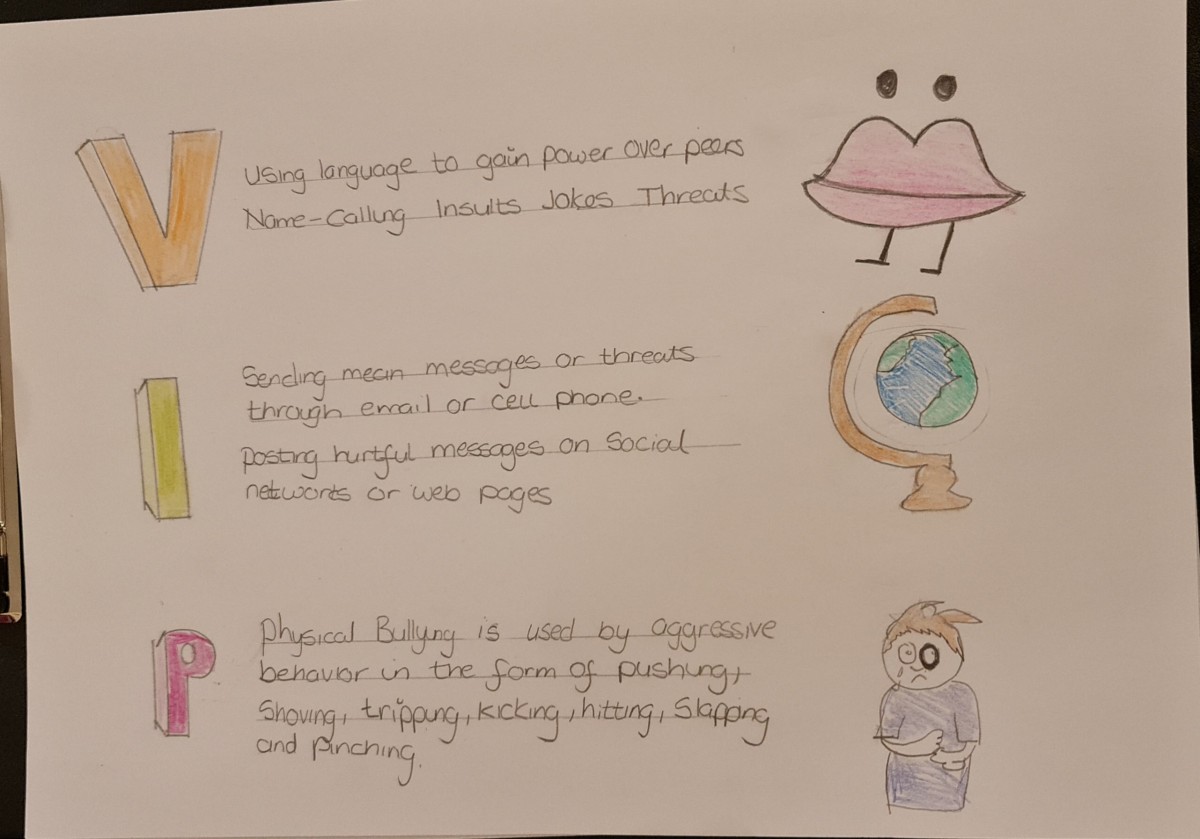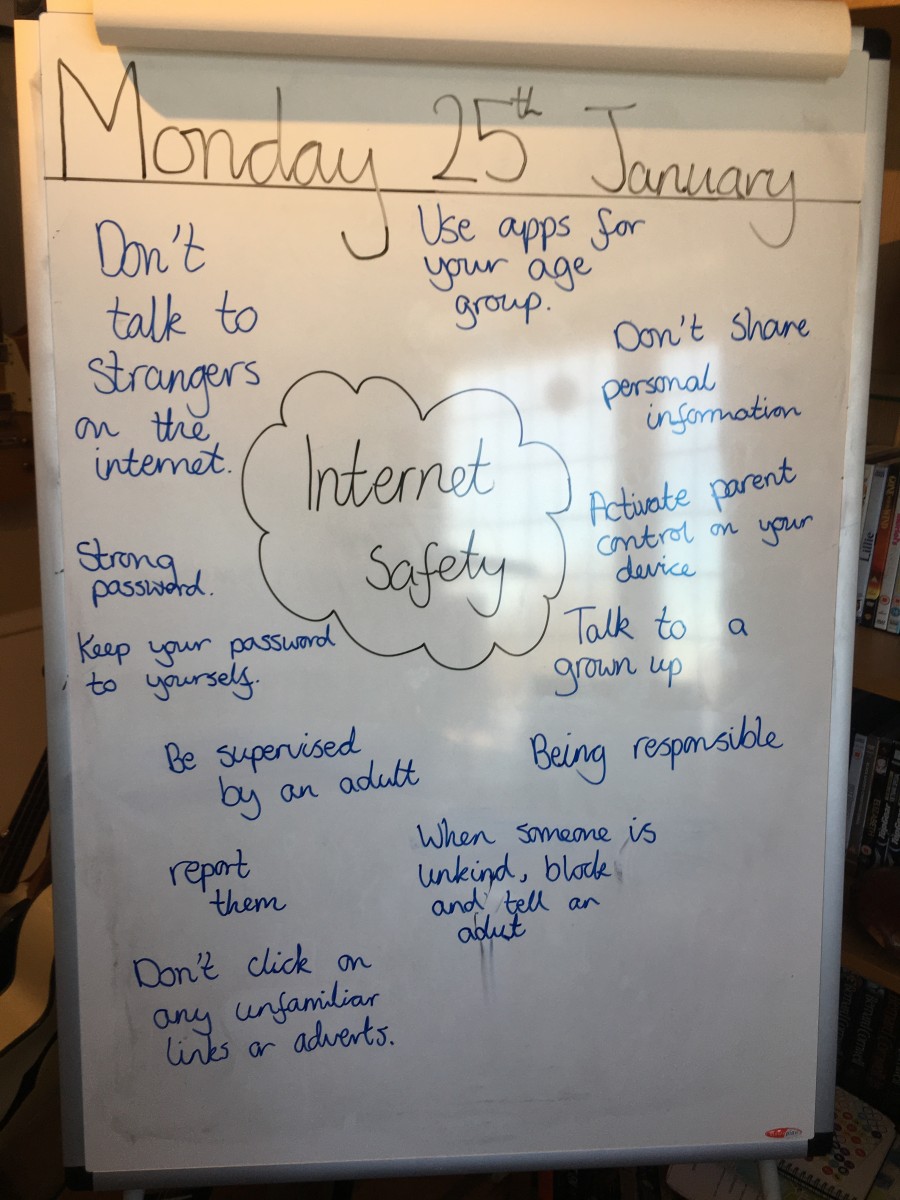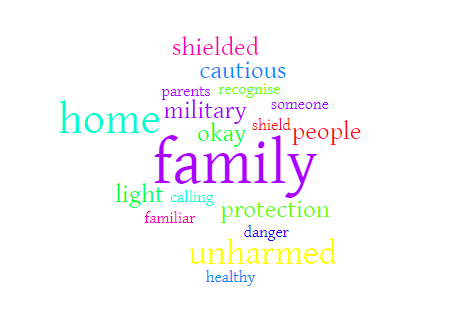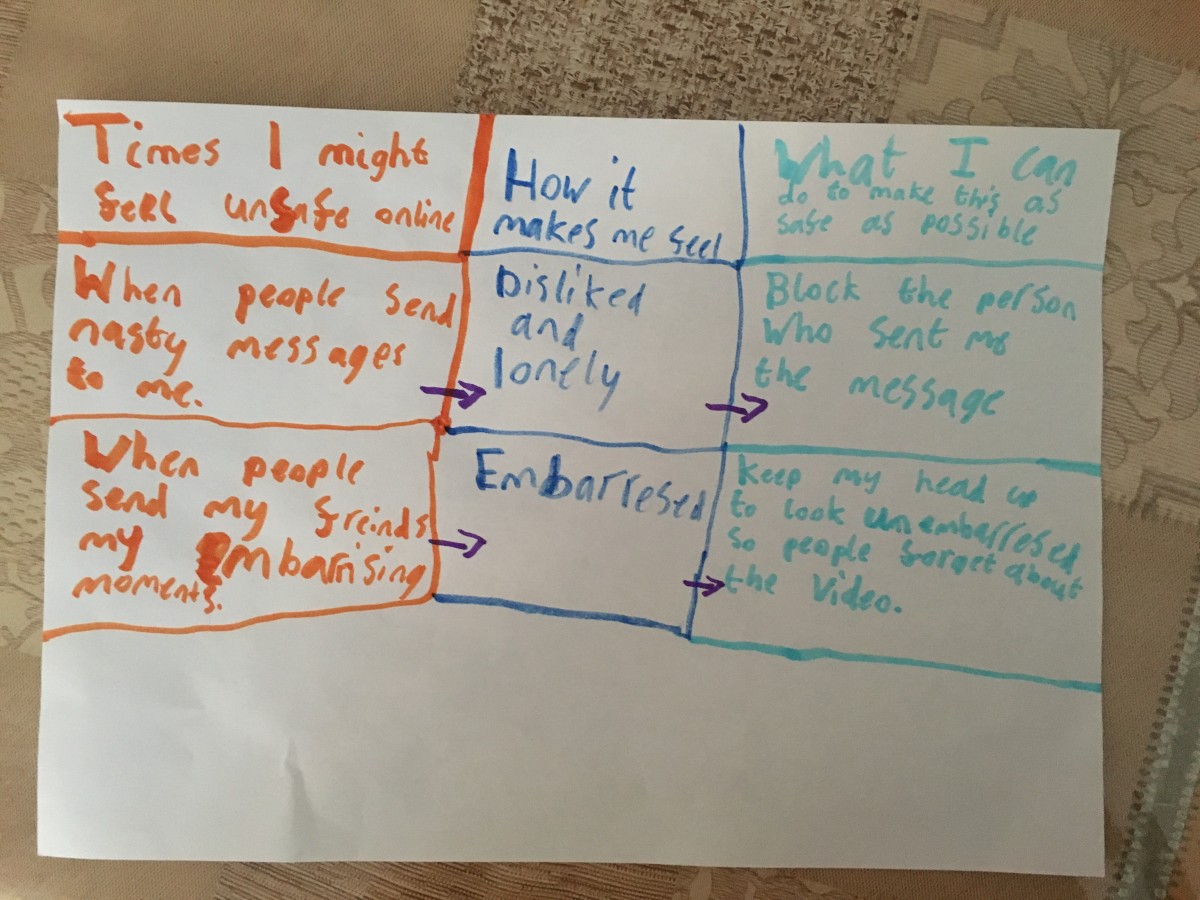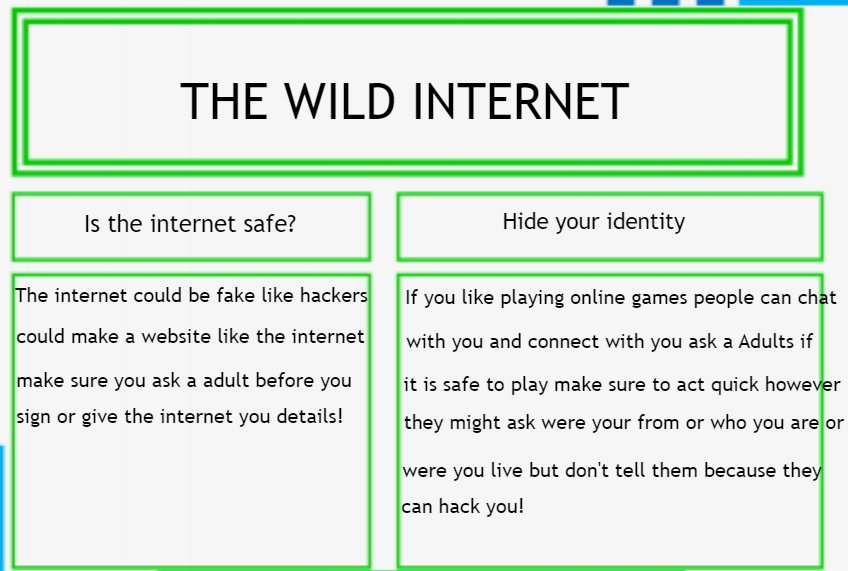 ICT
In ICT the children have been learning how to code using Scratch. They are having a lot of fun exploring Scratch and working through projects. Below are some examples of pupils' work.
This week, the children started a two-week project on Broadcasting. They began learning about how to make two sprites have a conversation without talking over one another.
French
This half term, the children have been learning all about 'Going Shopping'. They have been labelling fruits, vegetables and clothes in French and asking 'where can I buy...?'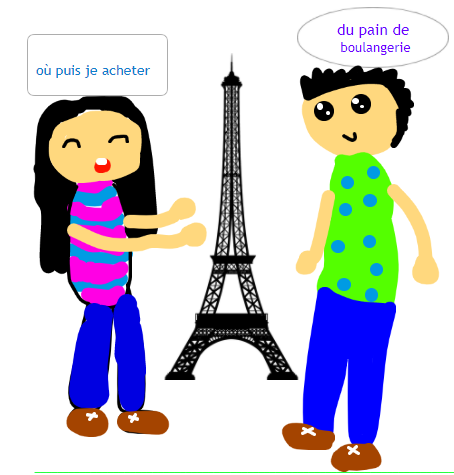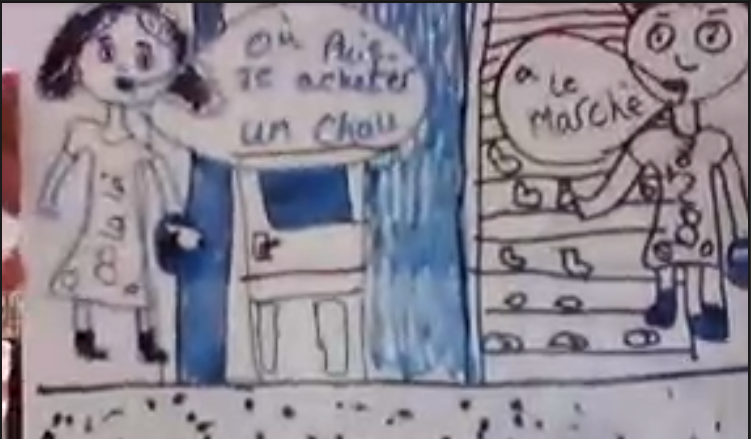 Holiday Project
The children in year 4 have created some fantastic fact files about the artist Julian Opie.