YPP - Young People's Parliament
Handsworth Young People's Parliament is an initiative for children from 28 local schools.
The Parliament encourages young people to become active citizens within their local communities by enabling their opinions on important issues to be heard. We believe initiatives such as this are a key part in engaging young people, encouraging their development and giving them a way to feel that they can engage and be involved in the political world.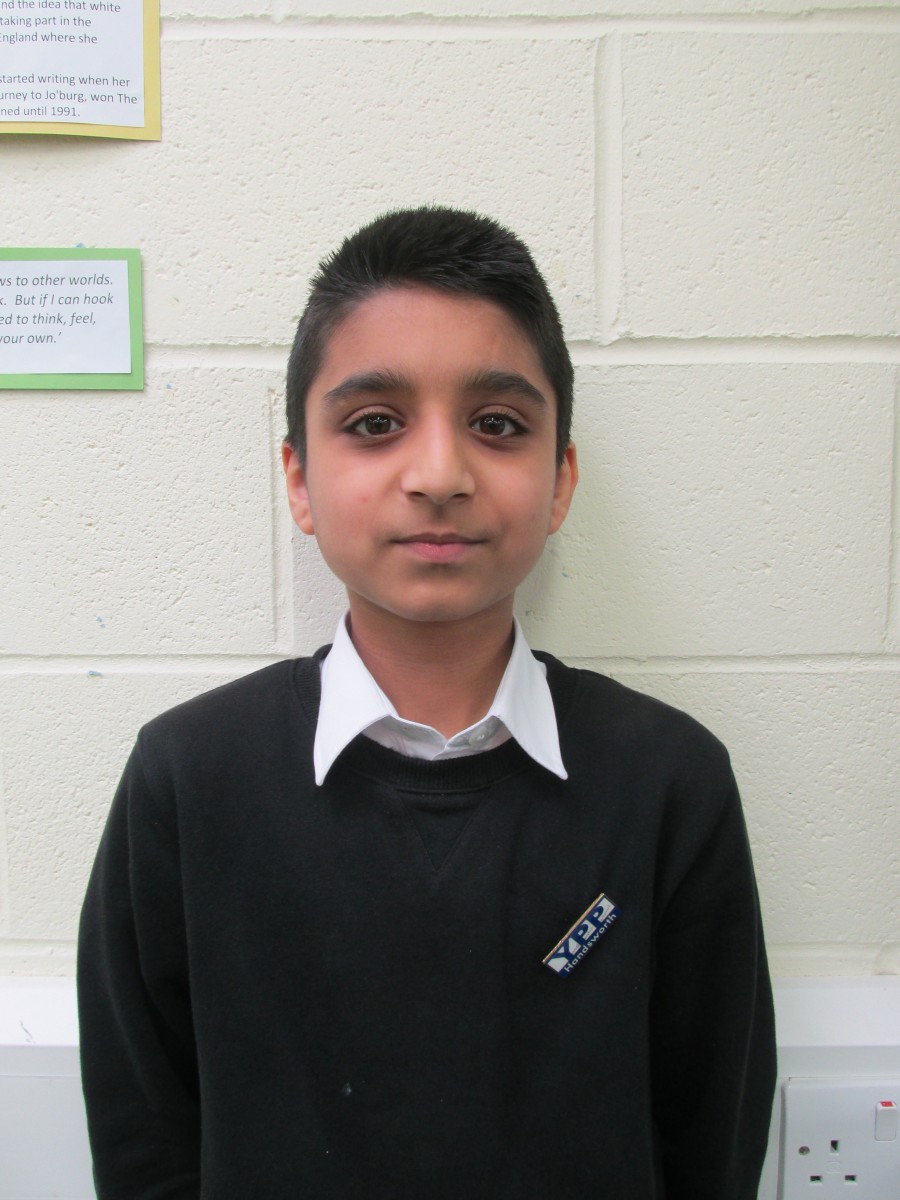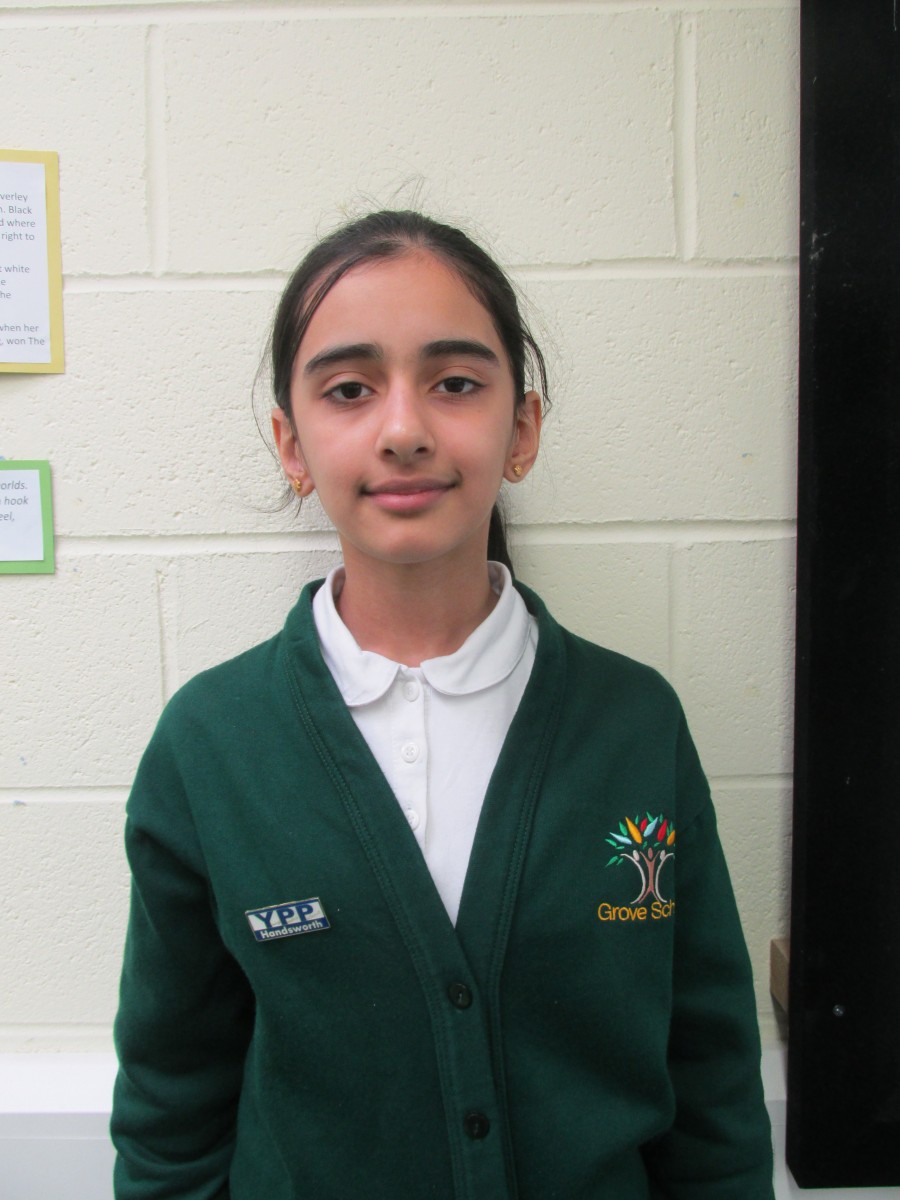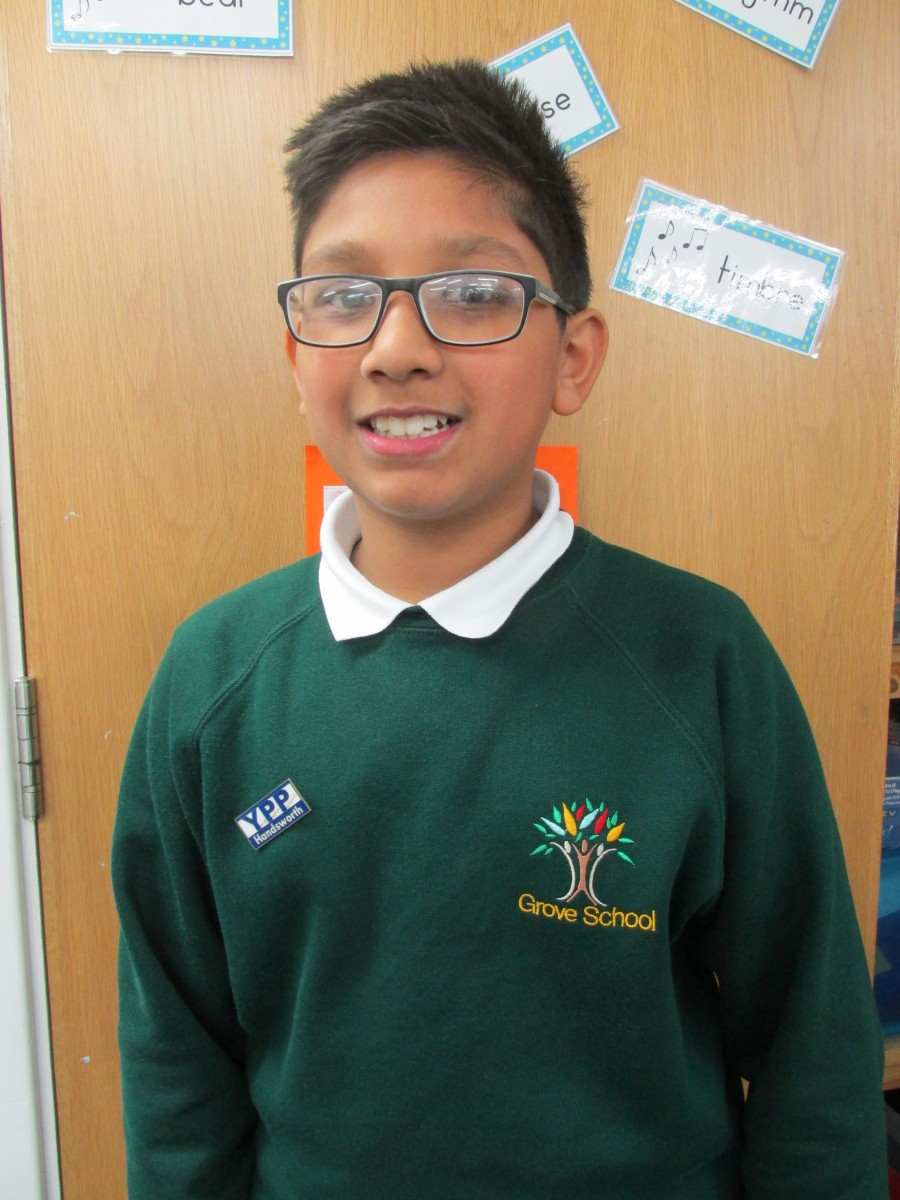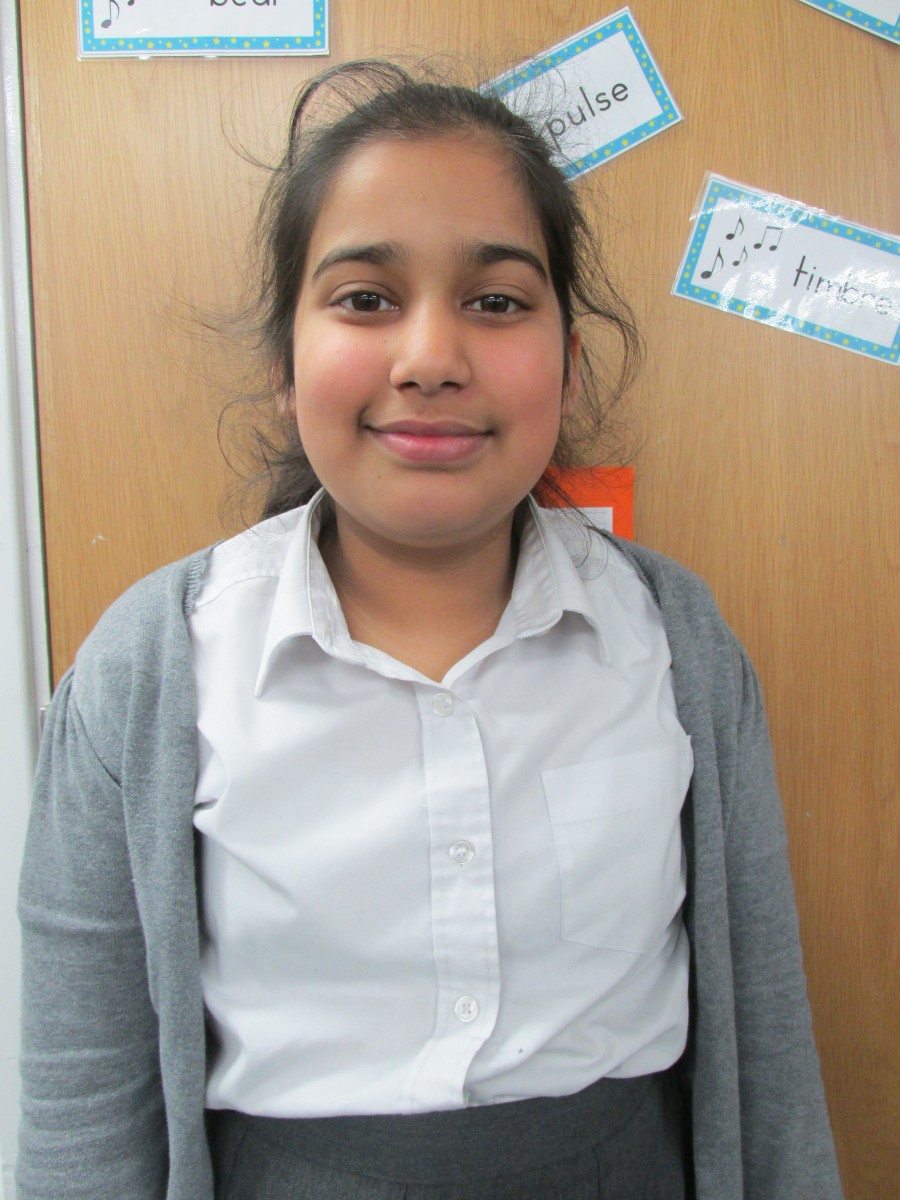 Our 2017 - 2018 representatives are: Siraaj - 5 Blue, Tuba - 5 Blue, Zahir - 6 Blue and Aisha - 6 Blue.
Dennis Edwards Awards May 2018
On Tuesday 22nd May 2018, the YPP delegates of Grove School attended the Dennis Edwards' Awards at Birmingham City University. Confidently, they presented their project 'Let's Be Drastic, Use Less Plastic' whereby they highlighted the dangers posed by plastic pollution in our community and their solutions to address these. The children used their speaking and listening skills to engage their audience and managed to deliver an important message with clarity and professionalism. Going forward, the children will be delivering the presentation to the children of Upper School, encouraging them to reduce the amount of throw away plastic they use and to increase the use of reusable water bottles. There will also be a competition running throughout the school where the children can design their own water bottle. Winners will be chosen by the YPP children and the Art's Council and prizes allocated to children who come up with the best designs. The YPP children are aiming for as many children as possible to be using a reusable water bottle at Grove School so that together, we can tackle pollution and encourage children to be drinking water at school in a sustainable way.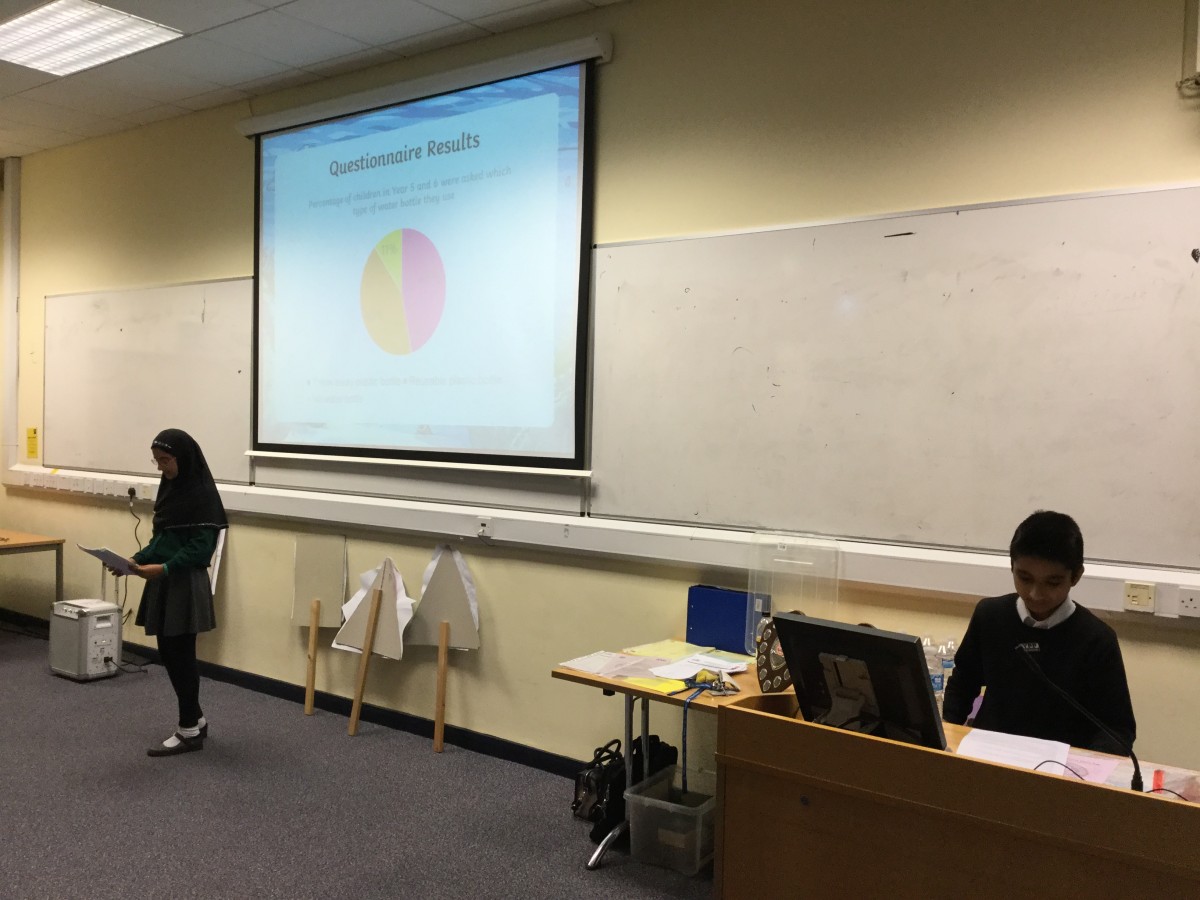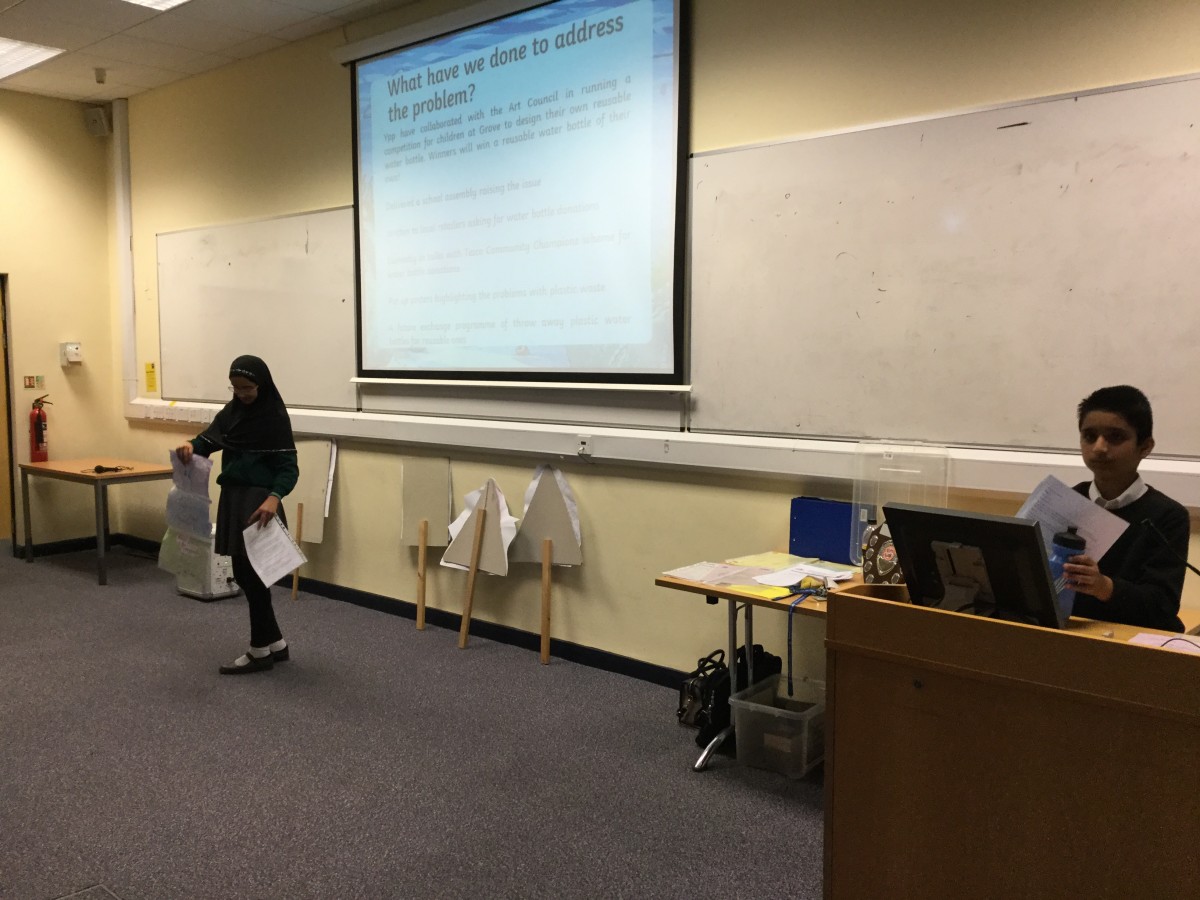 Tuba and Siraaj presenting 'Let's Be Drastic, Use Less Plastic' at the Dennis Edwards' Awards.
On Tuesday 6th February 2018, the YPP delegates of Grove School attended Birmingham City University for the YPP meeting themed 'Be the change you want to see'. The children put forward Birmingham Children's Hospital as their charity of choice for YPP to support this year. Each school argued their choices and then they collectively took part in a vote with their first and second choices. The votes will be counted and the Handsworth Association will let the children know the results of the vote shortly. The children also learnt about The Suffragettes and the fact that the 6th February was significant because it's the 100 year anniversary of women getting the right to vote. They then summarised this key event as a newspaper article to be presented to the children of Grove in assembly. The delegates were also set a number of challenges to help others and have decided to try and challenge the children of Grove with these so that they too can make a difference in other people's lives.