Introducing Cityserve Pay to our school
I would like to introduce you to an exciting service that we are using at school, called Cityserve Pay. Cityserve Pay is a convenient and secure way for you to pay for your child's catering, school trips, clubs and other offers online.
Helping our school go cashless
Reducing the amount of cash we have to handle at school is a real benefit to us as it eliminates having to count and bank cash, which is extremely costly. It also benefits the students as they will spend less time queuing and more time playing, and no longer have to carry cash to school with the risk of it getting lost or stolen.

You will soon be sent a letter with your child's online registration details
This is a 16 digit registration number and 3 digit security code that you should register at squidcard.com/cityservepay. If you have more than one child at the school, they will each be issued with their own registration number. Simply follow the instructions set out in the letter to create your online account and register your child.

Please note, that if your child is entitled to any free school meals, although you will not need to top up, you are still required to register their account so that you can access the meal pre-order calendar and select their meal choices.
Once you have created an account for your child, you will be able to:
• Top up their account from your bank account, credit or debit card
• Enable Auto top up so that they never run out of funds
• Check their account balance
• View their transactions
• Manage their account using the convenient mobile app
We thank you for your anticipated support in using online payments.
Download the sQuid App now
The sQuid App is free to download on iOS and Android devices and provides a quicker, more convenient way to access, manage and top up your online Cityserve Pay account.
To download the sQuid App on iOS and Android devices, please click on the appropriate download links below, or search for 'sQuidcard' in the relevant stores.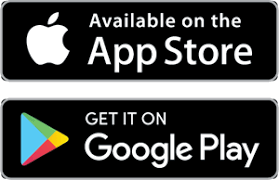 Please click here for more information on the sQuid App.
How to register an online account
How to pre order meals guide