Maths Olympiad 2019
On Tuesday 18th June 2019, pupils from eight local primary schools came to Grove to participate in the Maths Olympiad 2019.
Participating schools this year included: St Clare's, William Murdoch, Welford, Canterbury Cross, Rookery, Foundry, Westminster, Lozells and Grove School.
Teams of six year 5 pupils worked together to solve a range of mathematical problems and puzzles. Throughout the morning, the children displayed great perseverance, using a range of mathematical strategies to develop and refine their answers. Staff were extremely impressed with the quality of the mathematical talk and the resilience of the children.
We would like to thank a group of 12 students from Handsworth Grammar school who acted as team leaders, guiding and supporting the year 5 children.
All of the participants received a mini shield and certificate to take back to school. This year's winners were the team from William Murdoch who will look after the winner's shield for the coming year. Well done William Murdoch!
Grove staff would like to congratulate all the children who participated this year; what talented mathematicians we have in our local area! We would also like to extend our thanks to all the schools who supported the event and look forward to welcoming them back to Grove next year.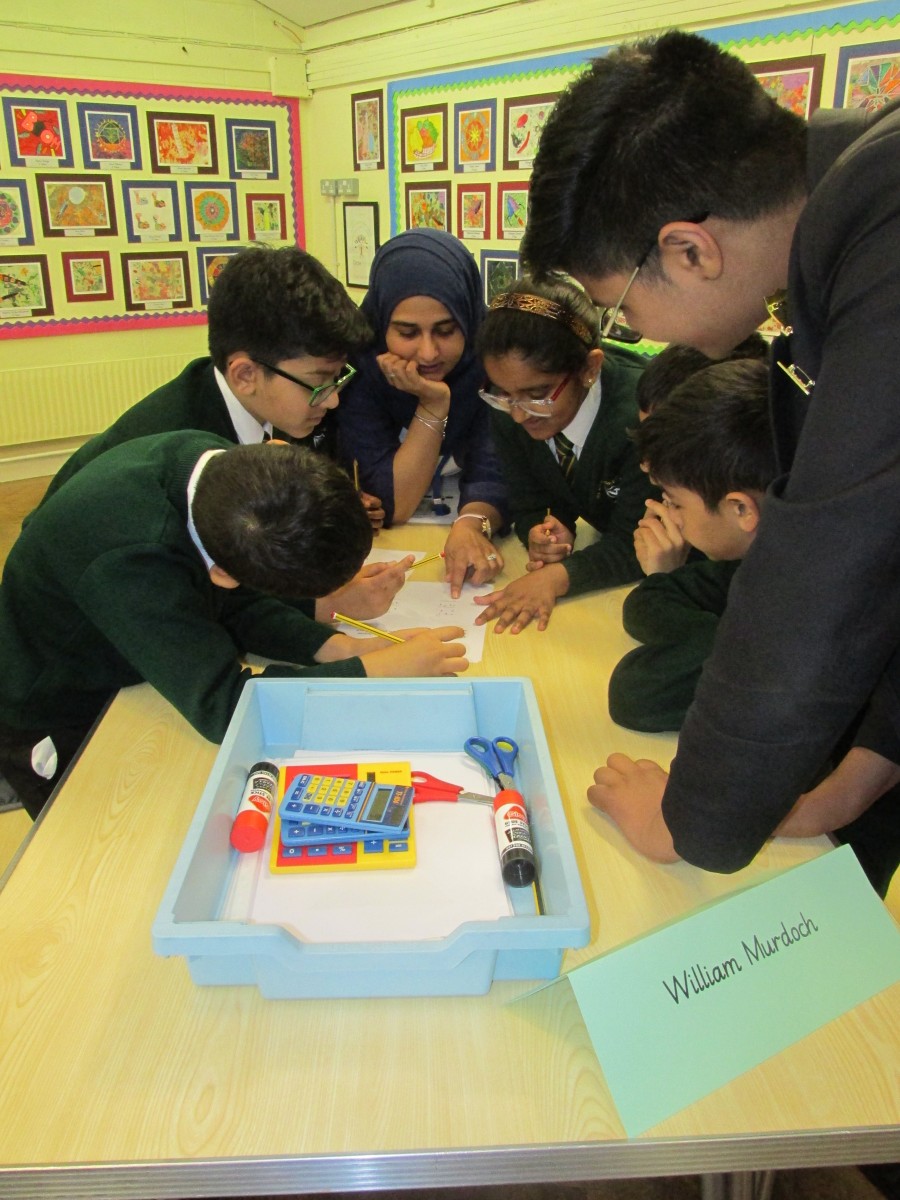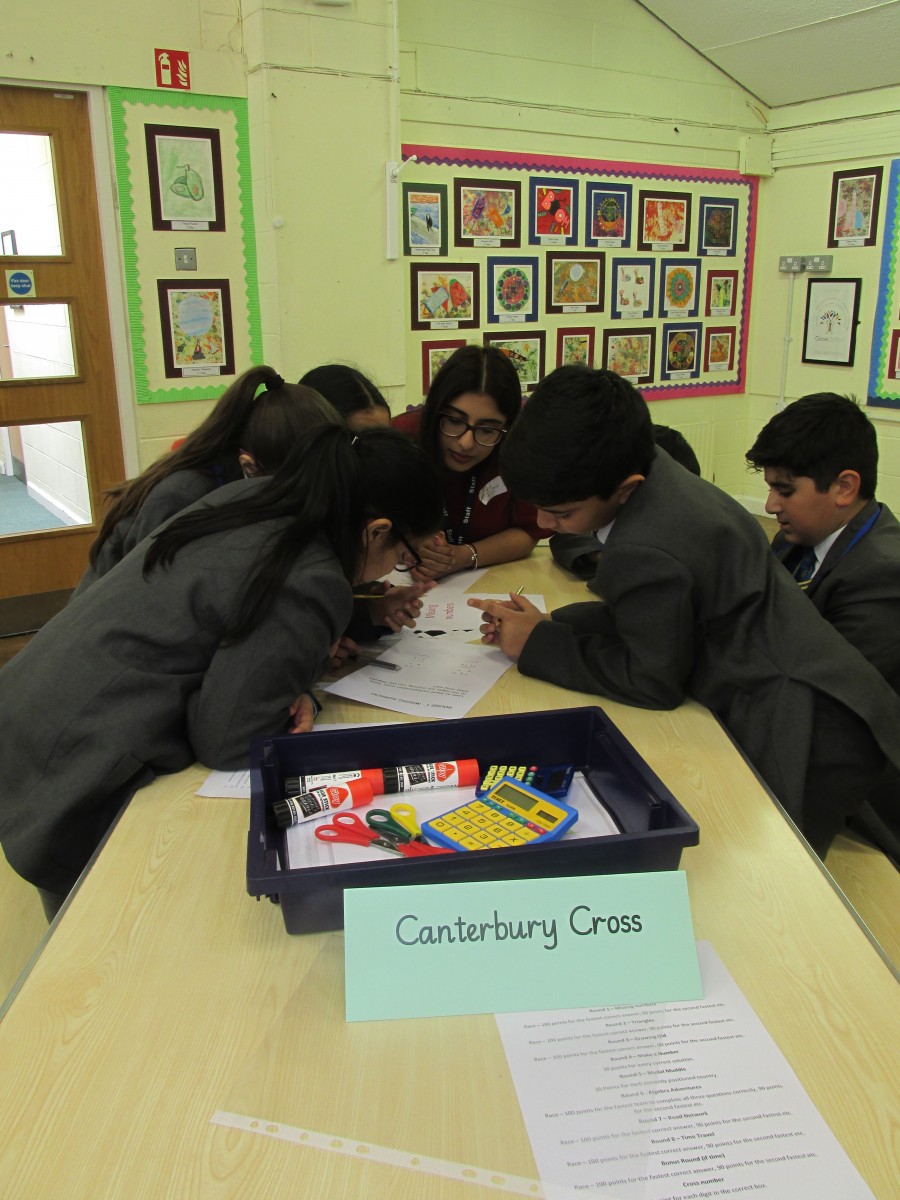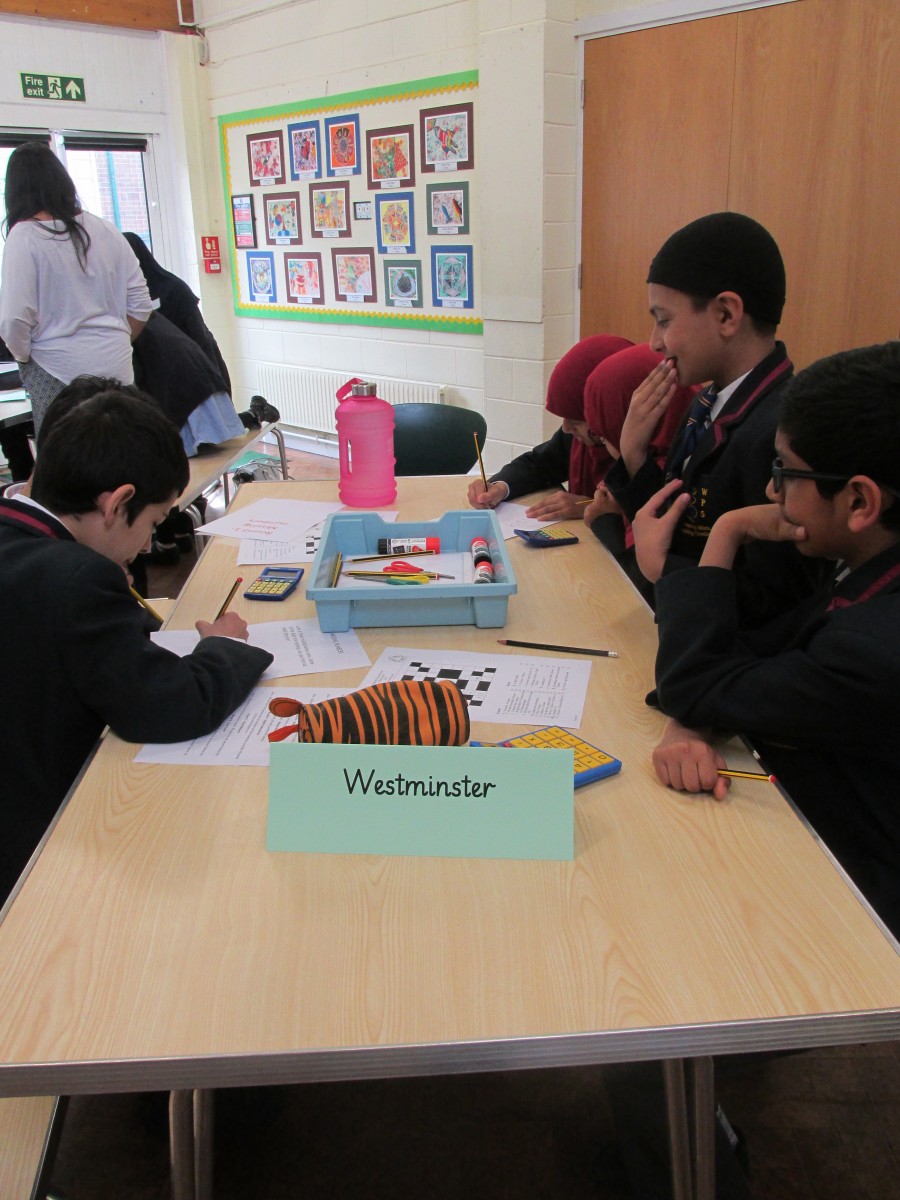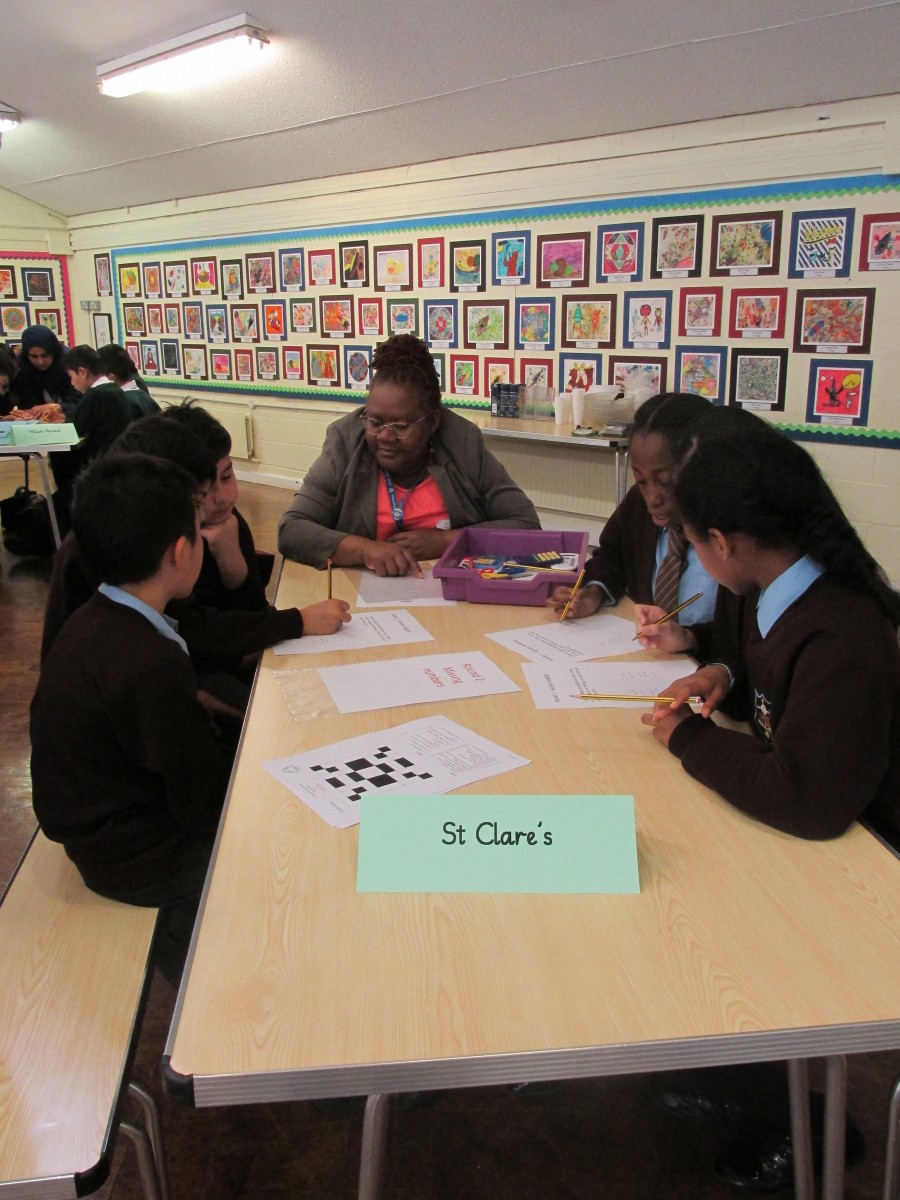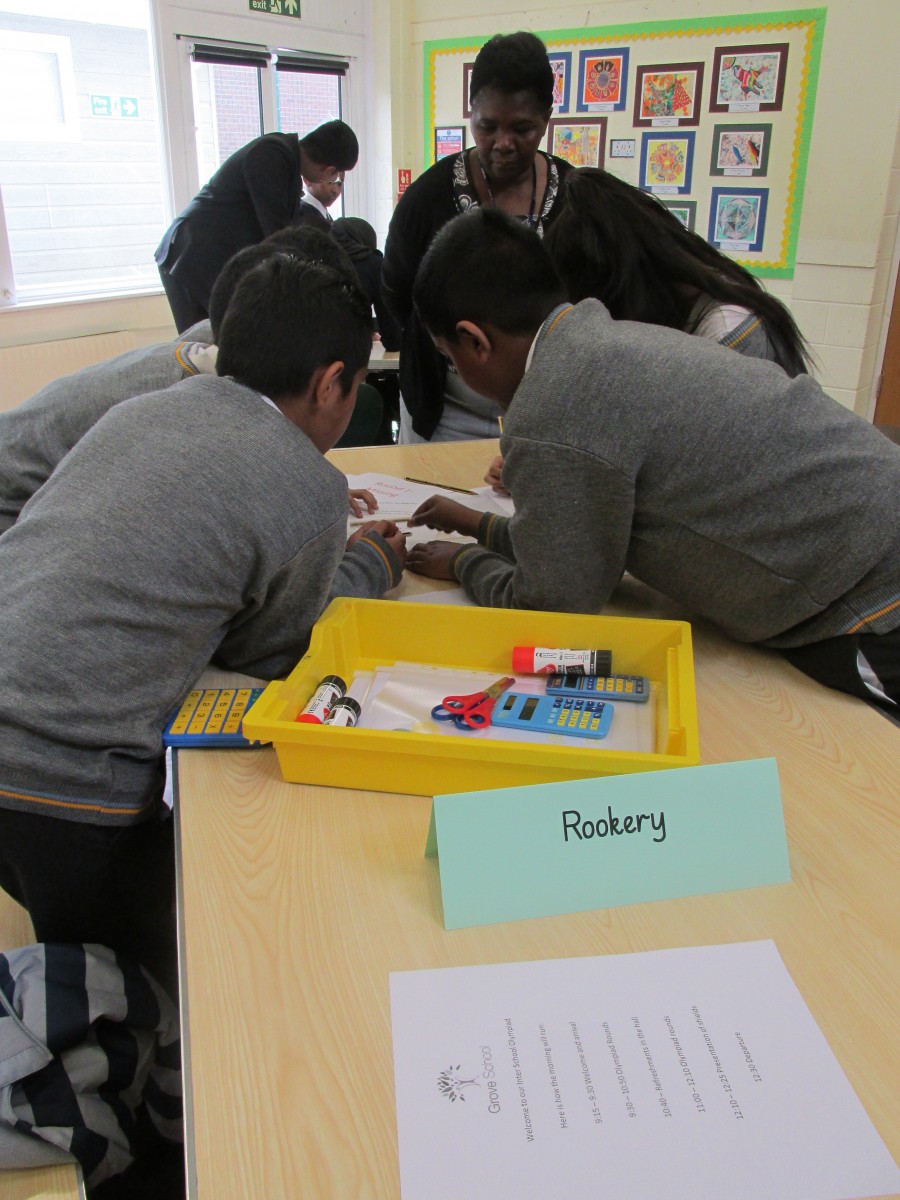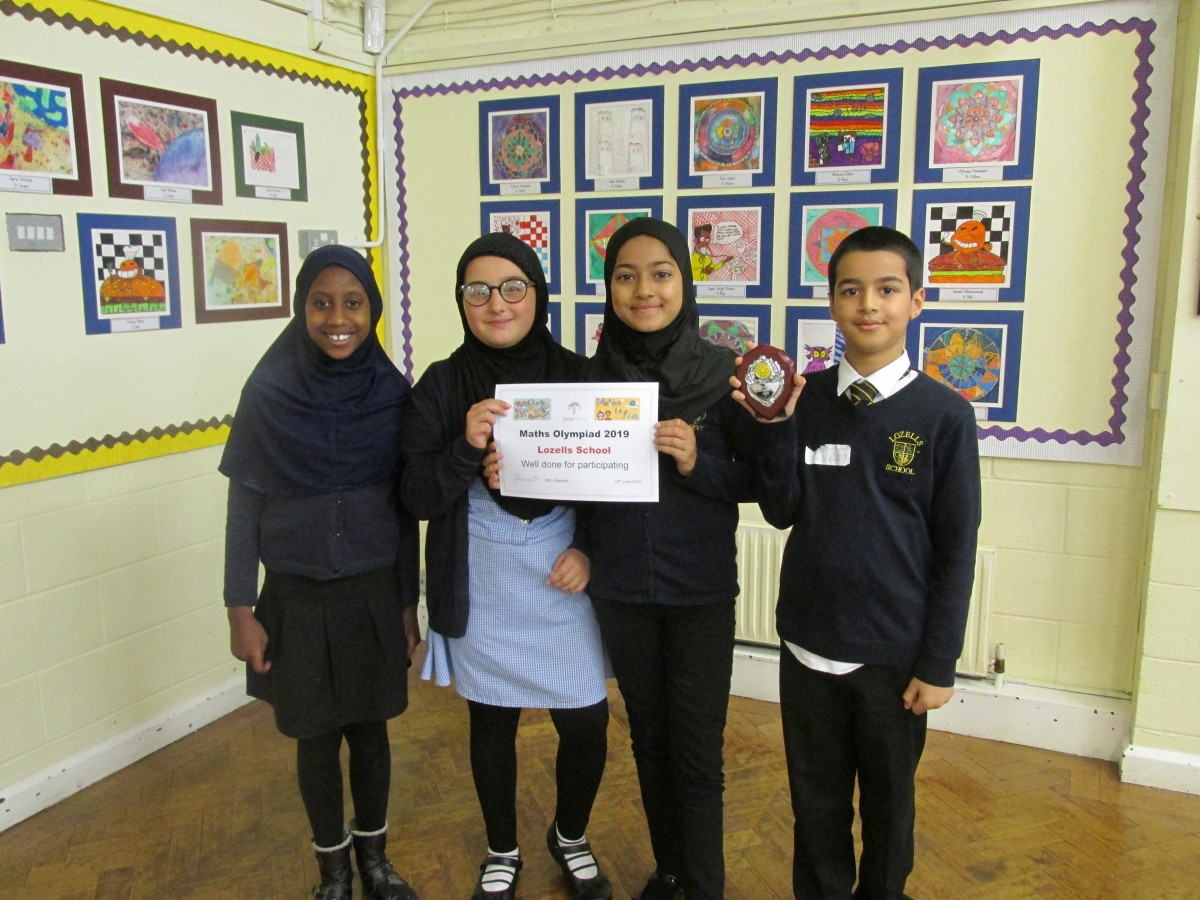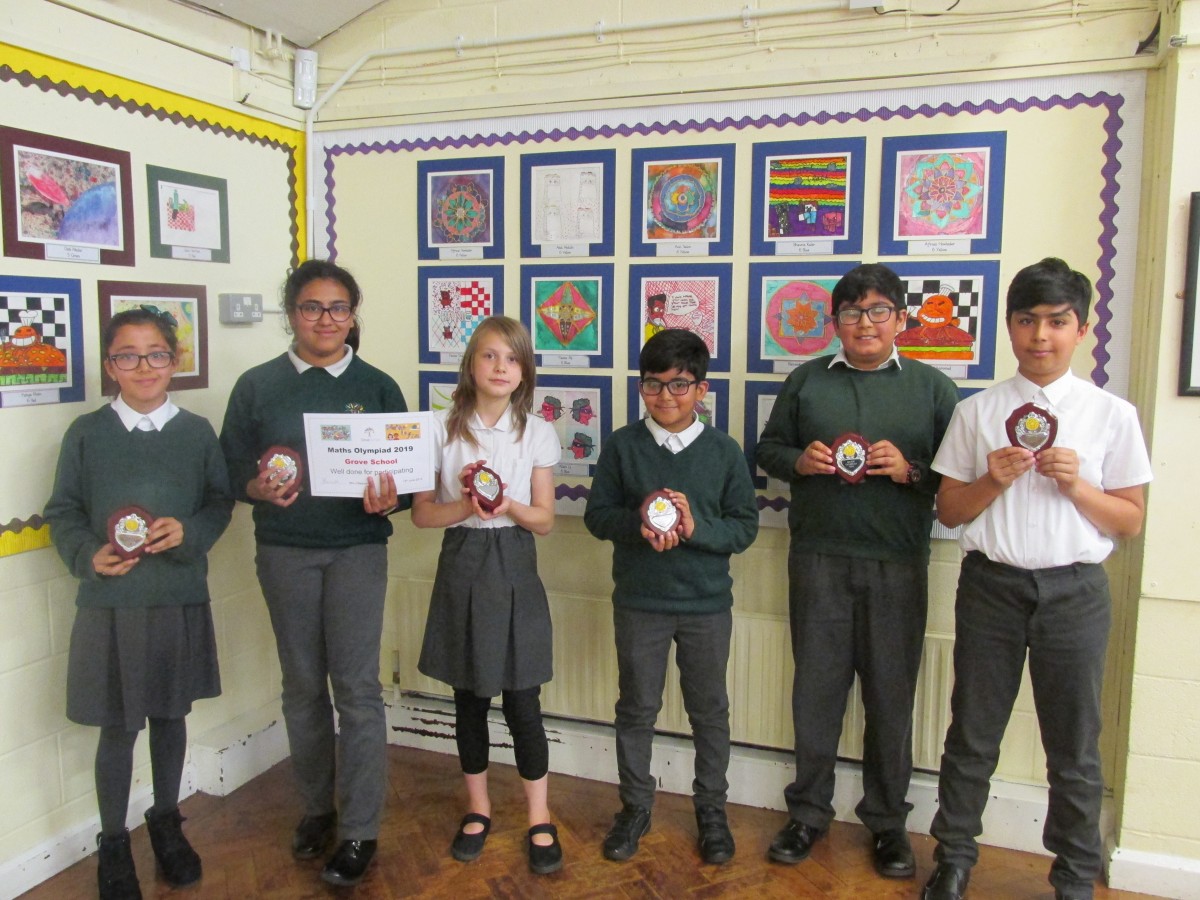 The winning team from William Murdoch Primary School with the Olympiad trophy.