The teachers are putting work on the school website every day.
You will see some coloured words across the top. Find the one that says Curriculum Journey. It is blue.
Now find the year group. If your child is in Year 1 press Year 1 Home Learning. You can see the work set for the day.
If your child is finding the work too hard have a look at the year group that comes before the one your child is in.
Each afternoon class teachers will check the websites they have set the work on for their class and will mark the work. If your child has completed work on Mymaths, Bug Club, Collins Connect or BGFL their teacher will send them some written feedback.
All children from Years 1 to 6 will be awarded stars on J2stars for the work they are completing at home. The children will be awarded 1 star for every piece of work.
Your child may need more help. We have some information with links to useful websites that may help you.
Time to Come in, Bear – a story about social distancing. This is a really good story to help children understand why they cannot go outside. You can find this by writing 'Time to Come in, Bear' into Google.
Support to families of children with SEND
Please find below the information and advice that is available for families of children with special educational needs and disabilities (SEND)
Children with disabilities and SEND
This document below will help you to explain what the Coronavirus is to your child: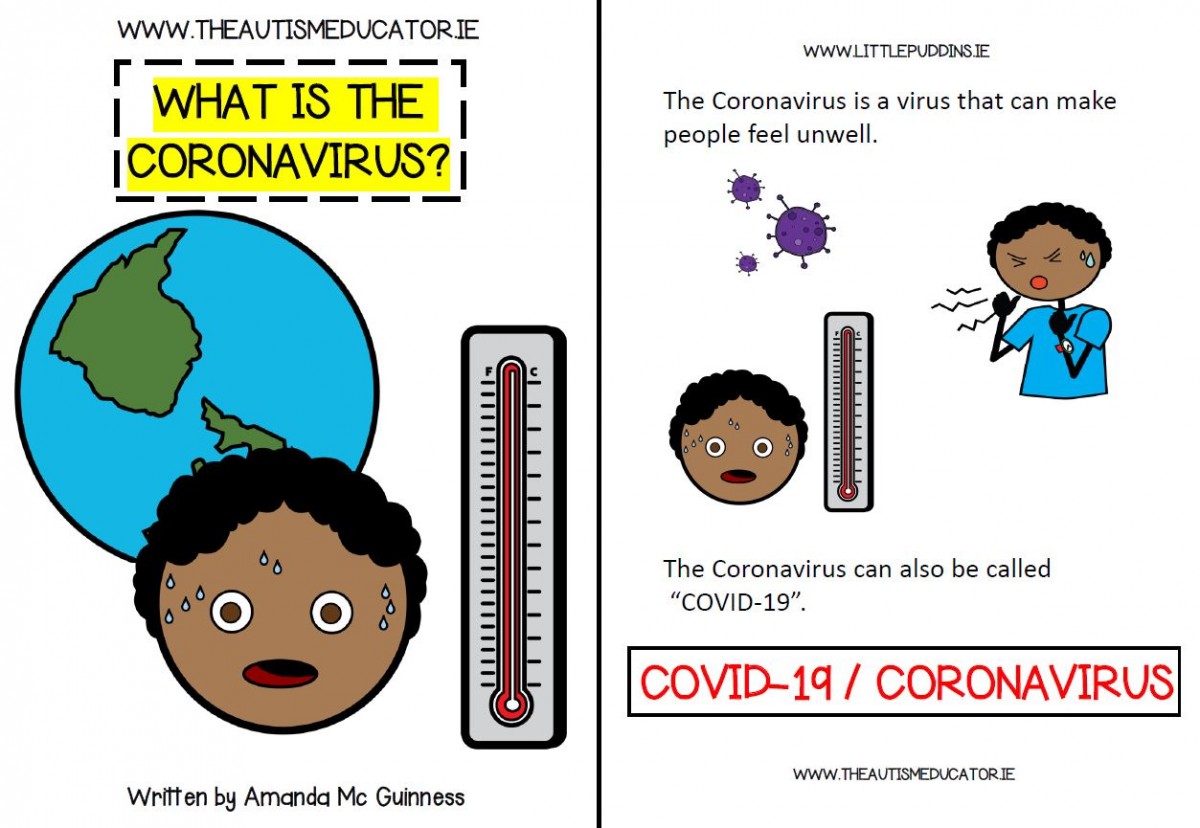 You can download this document from:
https://littlepuddins.ie/coronavirus-social-story/
This website will help you to explain what the Coronavirus is to your child. It has been translated into lots of different languages:
https://www.mindheart.co/descargables
Here are some practical tips for families:
Birmingham City Council are here to help. This flyer has all of the email address of teams who can support your family:
Birmingham Educational Psychology are providing a telephone helpline for parents or carers who feel they would benefit from talking to an educational psychologist. Here is the link:
The Communication and Autism Team can also help you.
They can talk to you provide you help on the telephone about:
You can get advice and support on a range of topics, including the following:
• Strategies to support access to home routines
• Motivating and engaging your child
• Tips for helping your child /young person to manage their school work at home
• Social communication and interaction
• Sleeping, eating and personal hygiene
• Wellbeing
• Structure and routine
• Coping with new routines
• Helping your child to understand what is happening
• Looking after yourself
Here is a document to find out more:
The team who work with children with learning difficulties can also help you. Here is a link with useful contact numbers:
Keeping a timetable will be very important. Here is an example for you to see.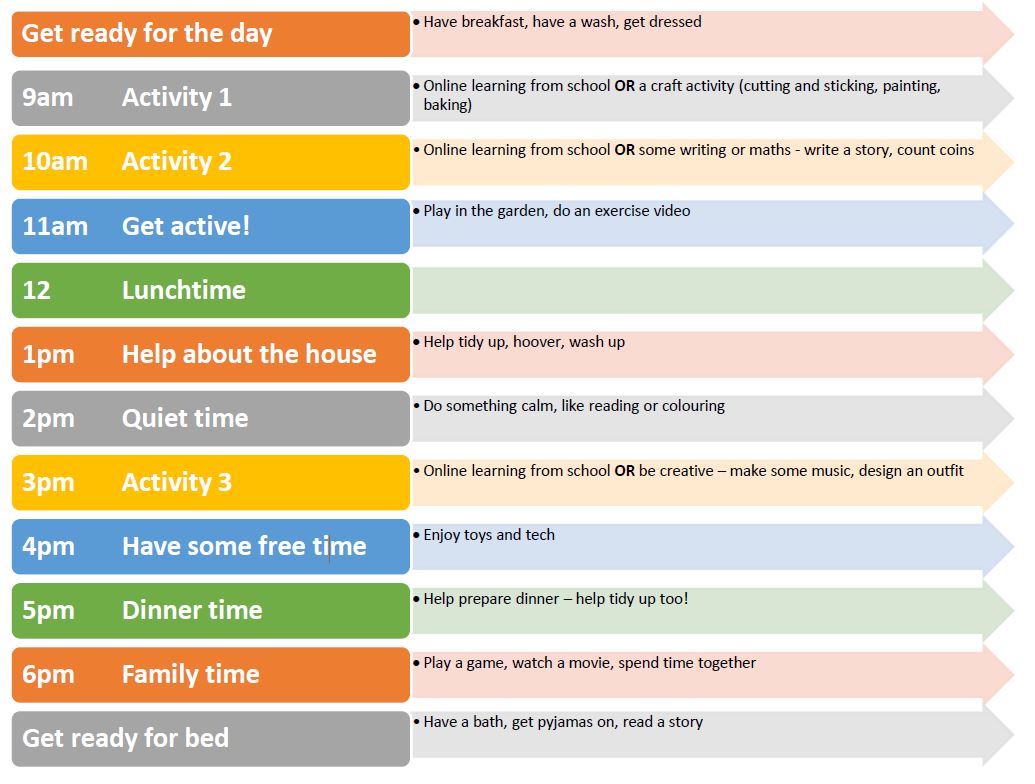 It is important to keep talking to your child about what is happening. This website has some good advice about how to help your child.
https://www.tinabryson.com/news/coronavirus-talking-points-for-parents-amp-teachers-with-the-whole-brain-child-approach
Here is a link to the BBC Bitesize website which provides resources, activities and support to help you and your family during lockdown.
https://www.bbc.co.uk/bitesize/articles/zh9v382
If you need to speak to someone at school ring 0121 464 4669 and one of our administrators will get a leader or teacher to talk to you or help you.