Nursery
Monday 12th November
Today the children have talked about what it means to be a kind friend and have made friendship bracelets to give to their friends. The children enjoyed showing each other their odd socks to celebrate 'Friendship Week'.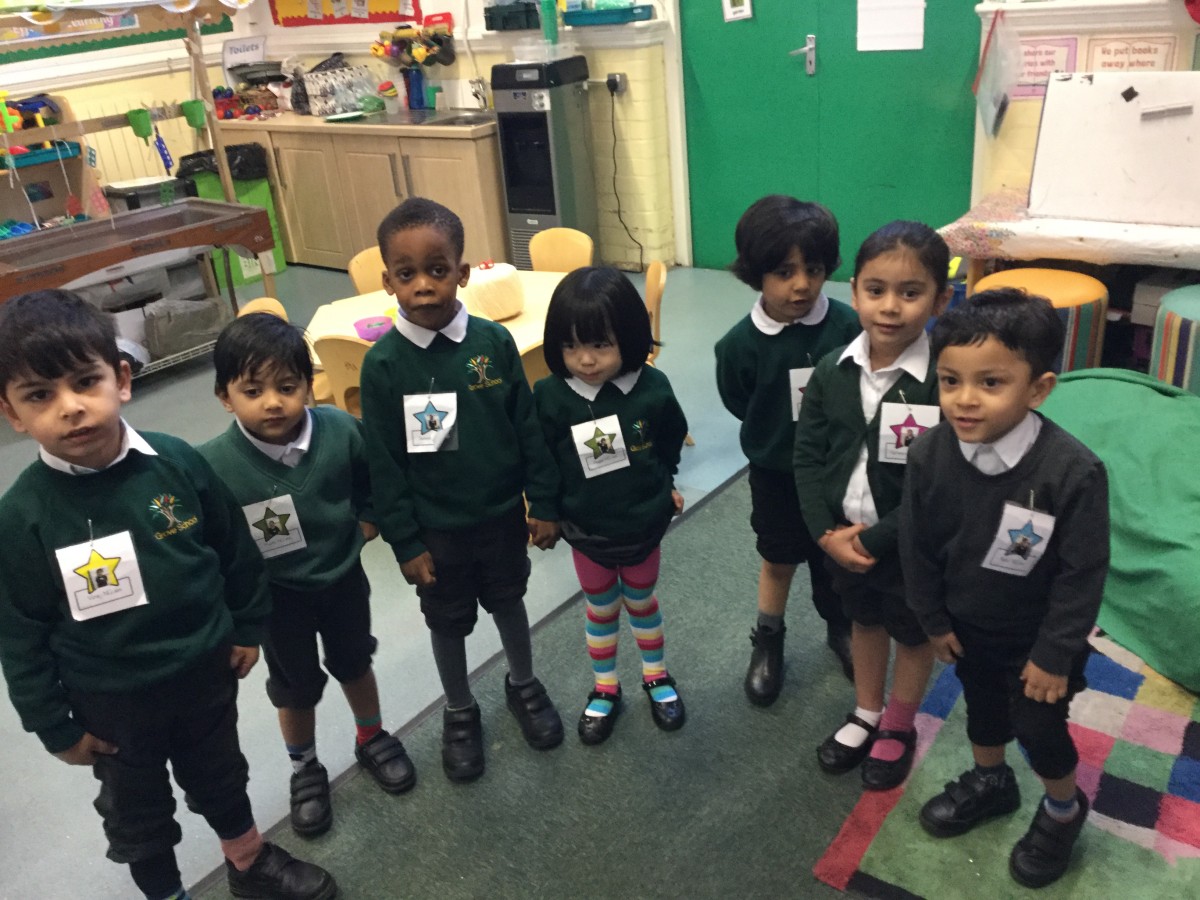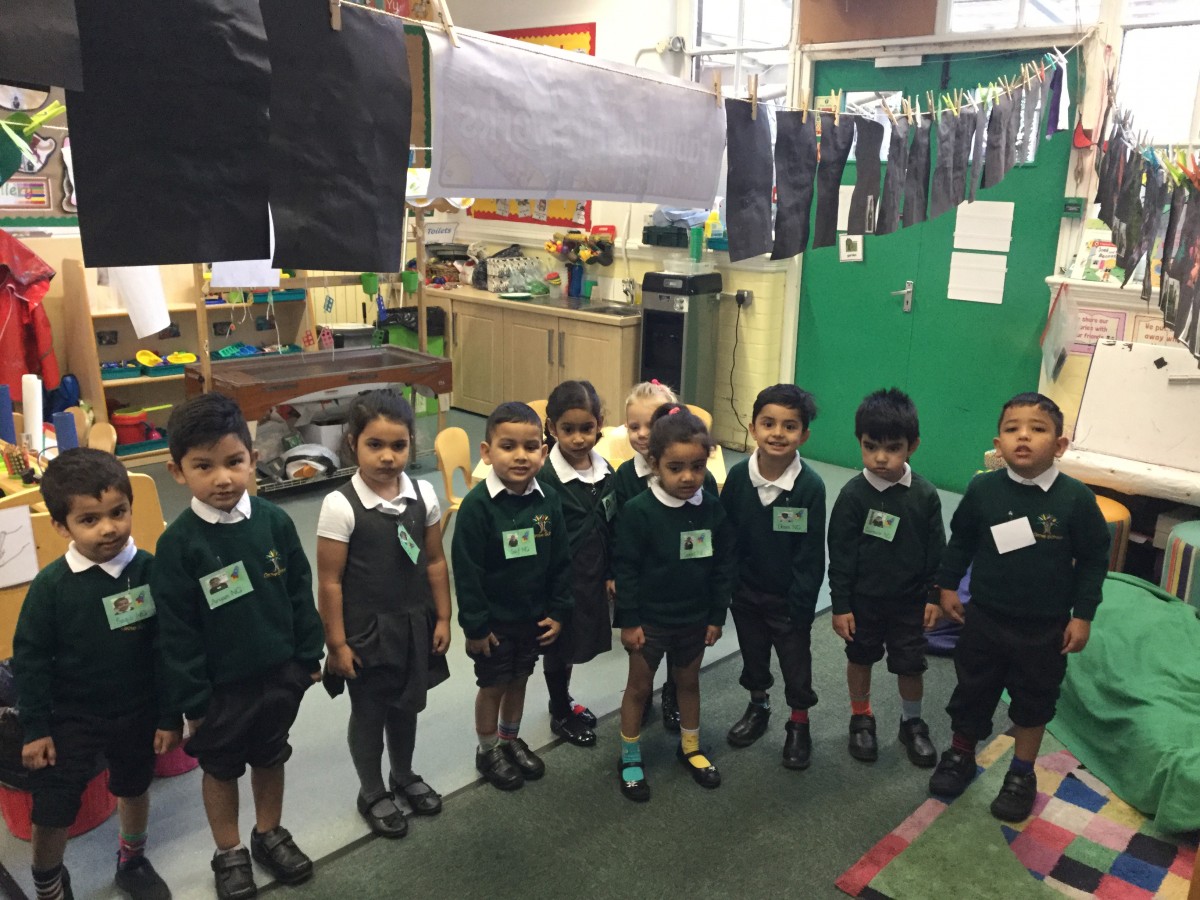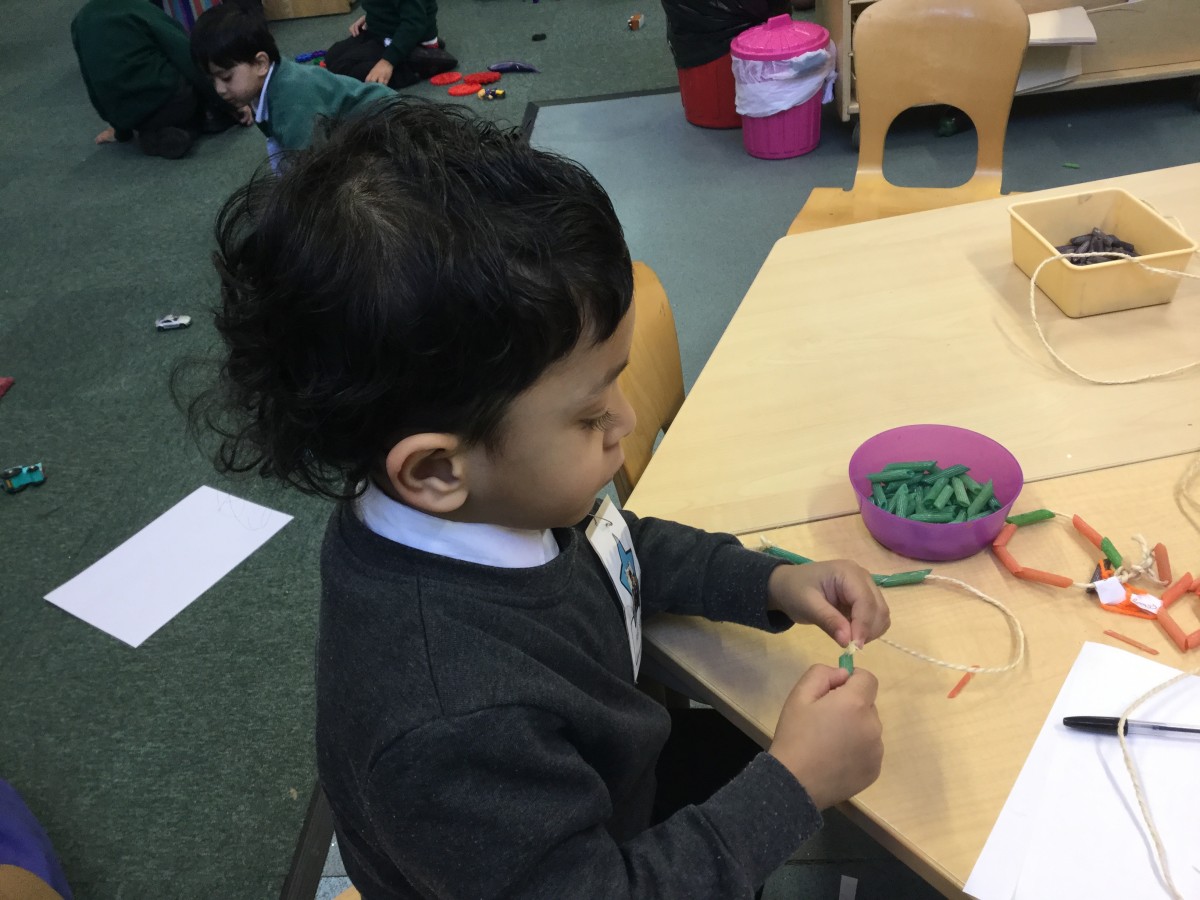 Thursday 25th October
The children have had lots of fun exploring pumpkins! First they hammered golf tees into the pumpkins using their careful fingers. After that they opened up the pumpkins and enjoyed scooping out the sticky seeds. They counted the seeds carefully and looked closely at the inside of the pumpkins using a magnifying glass.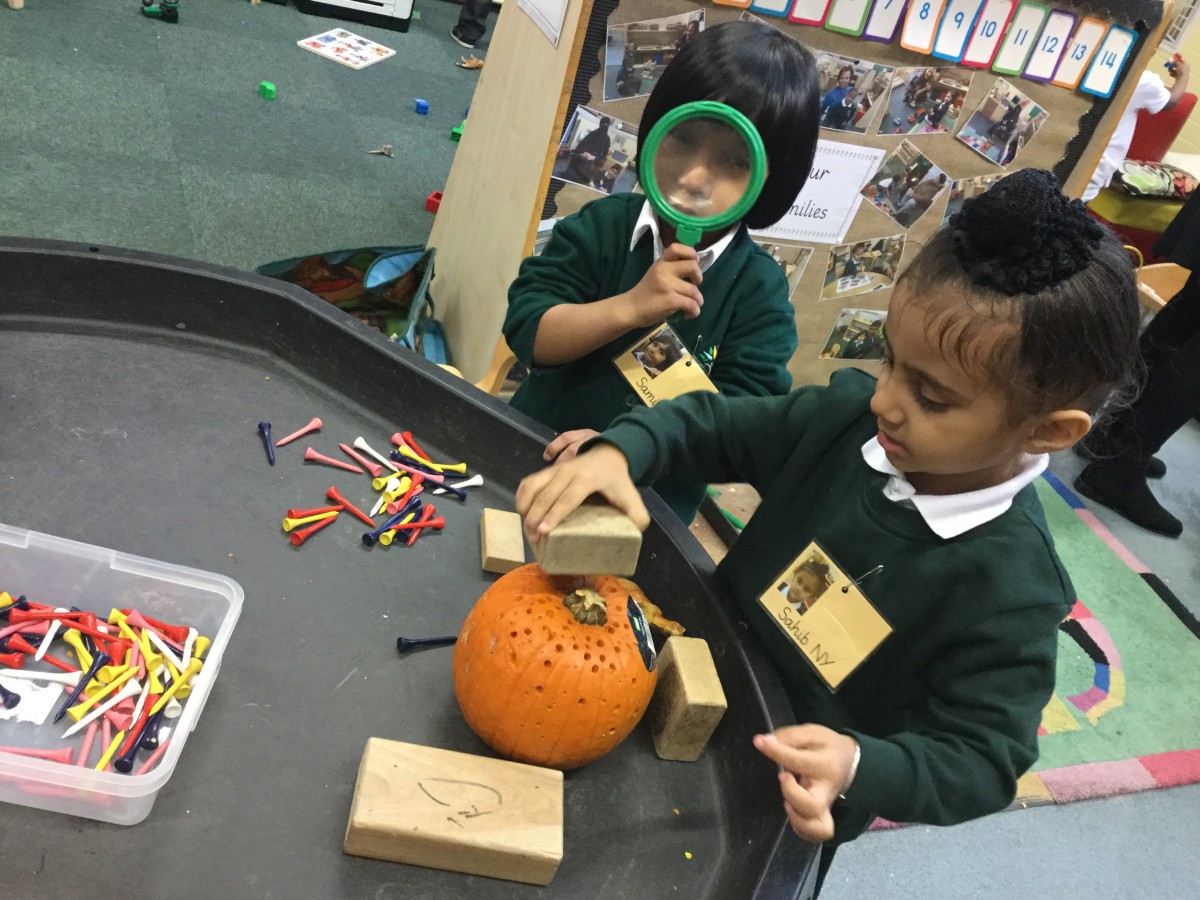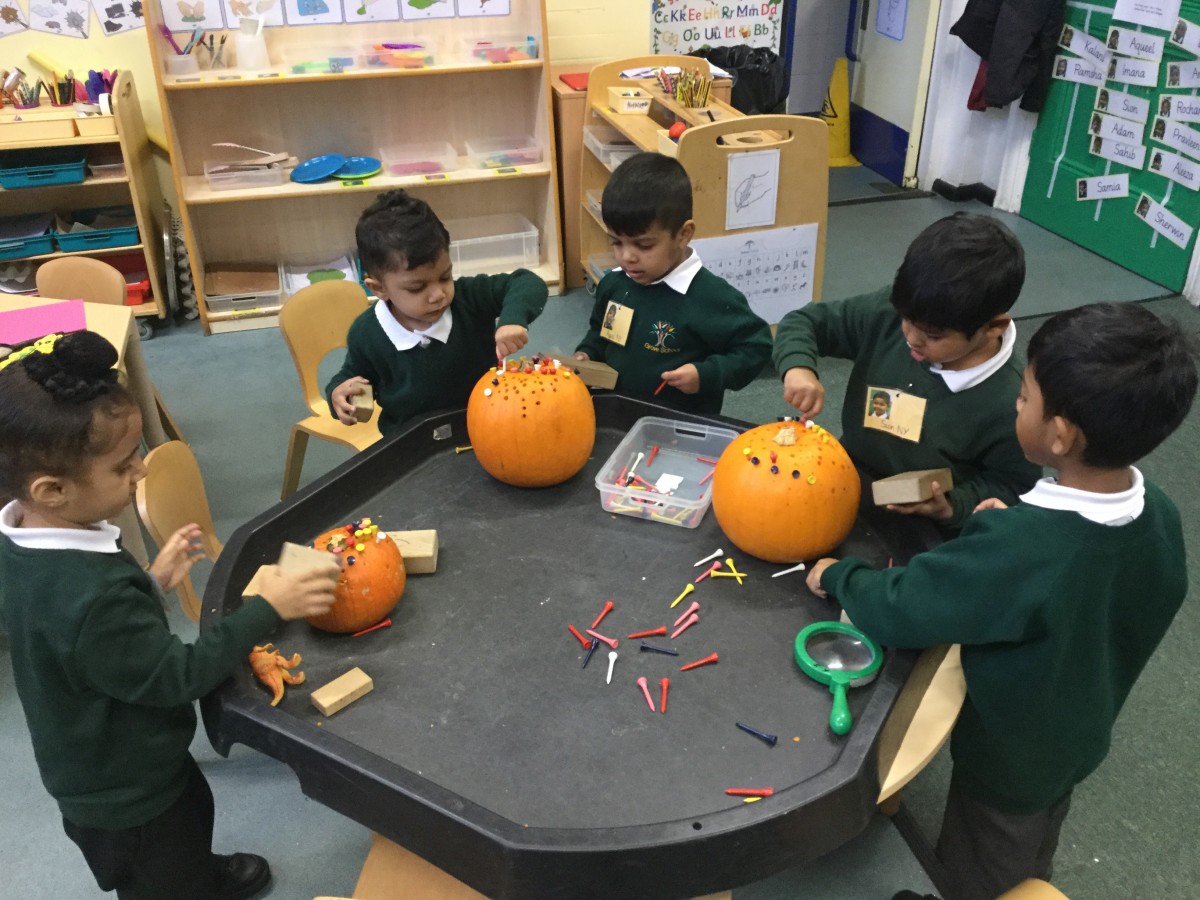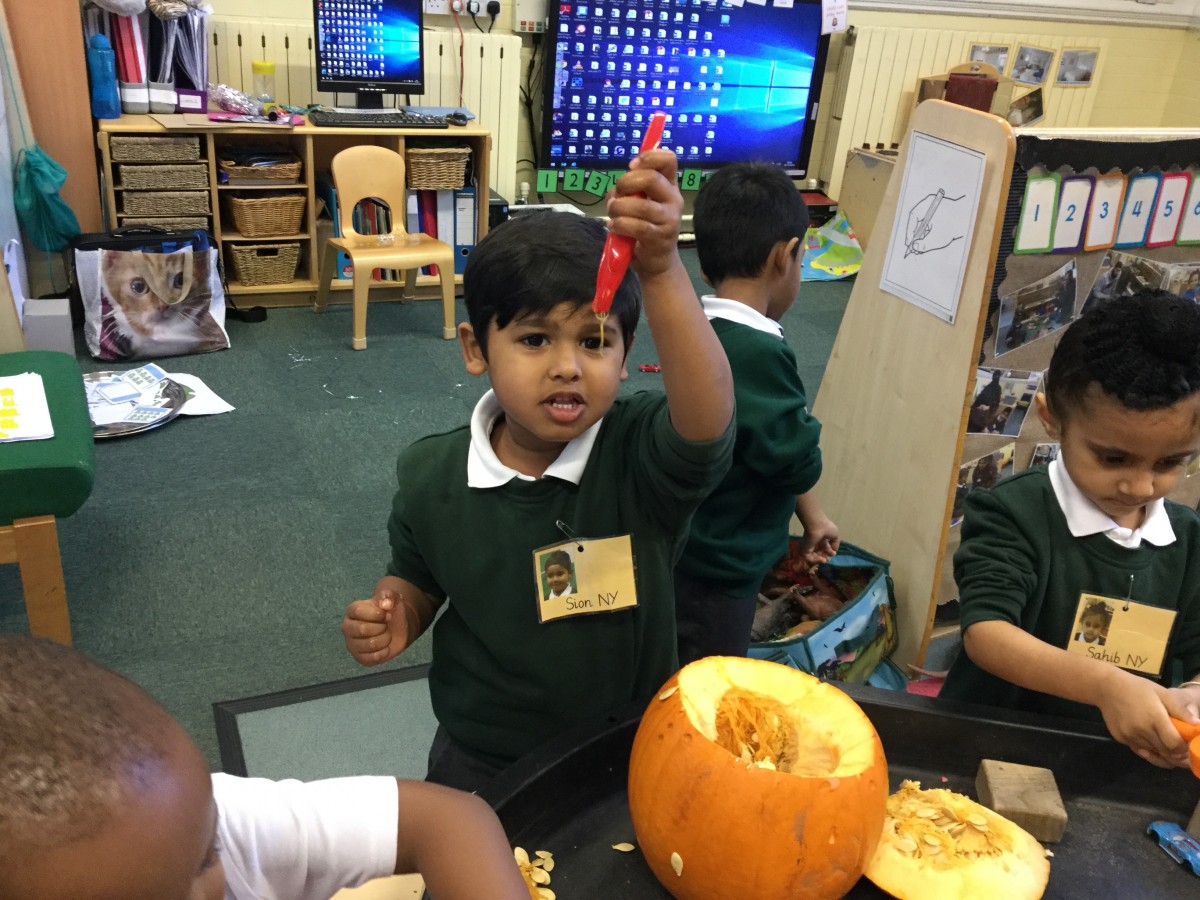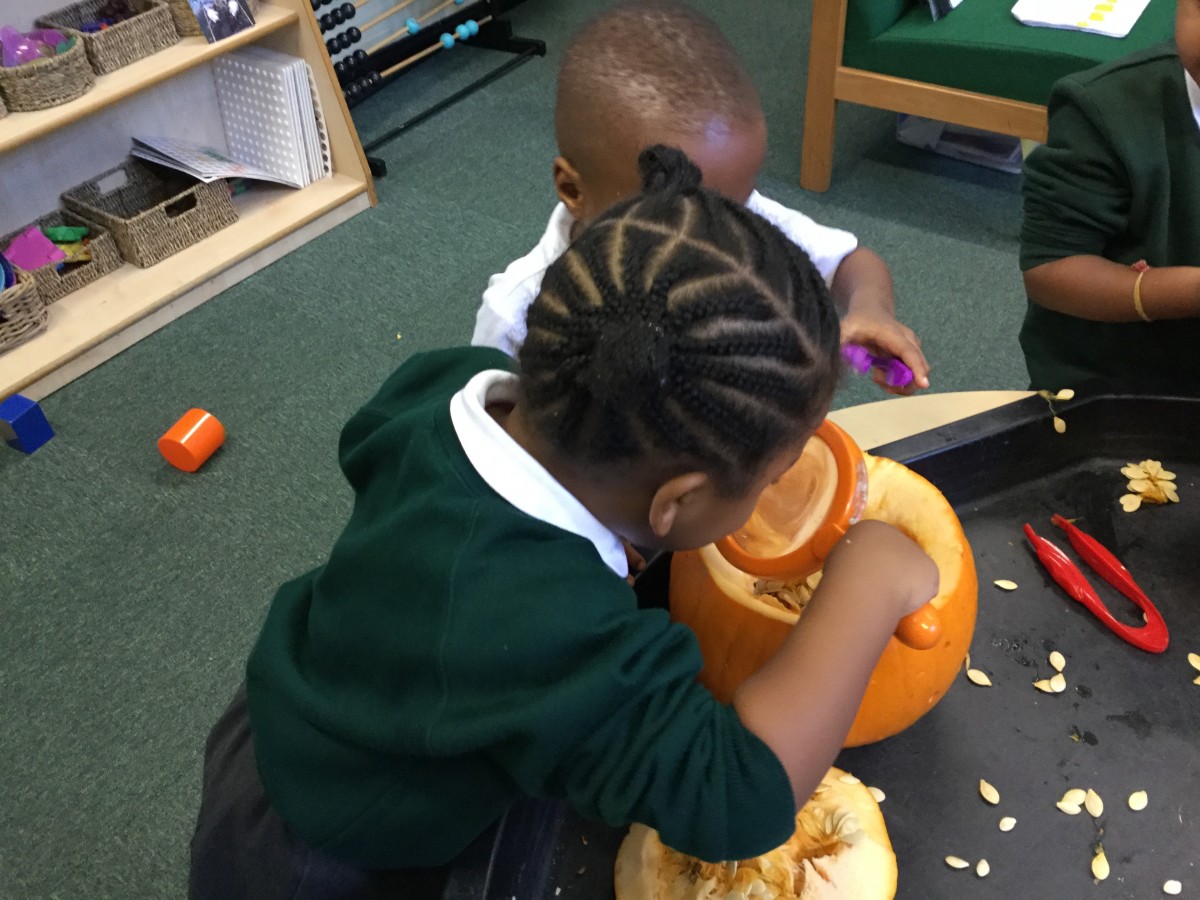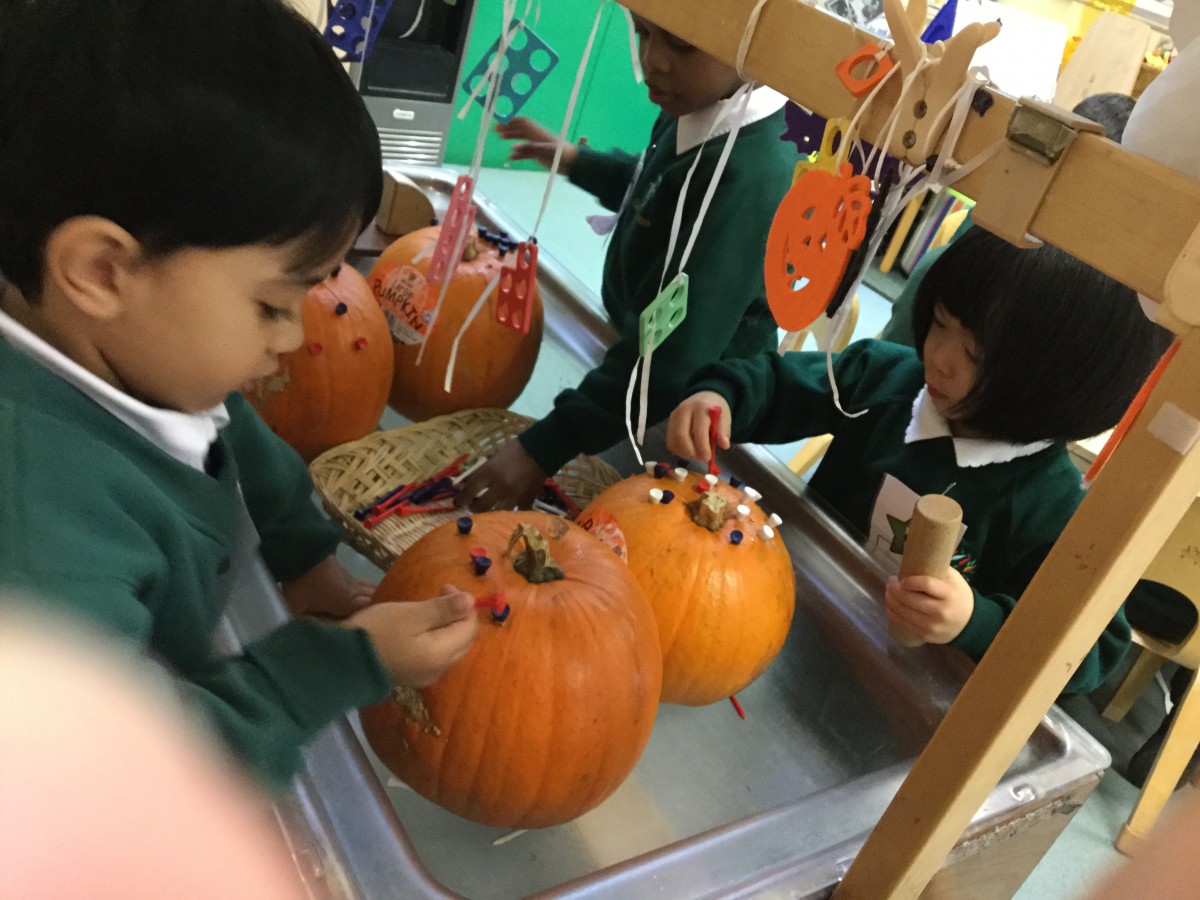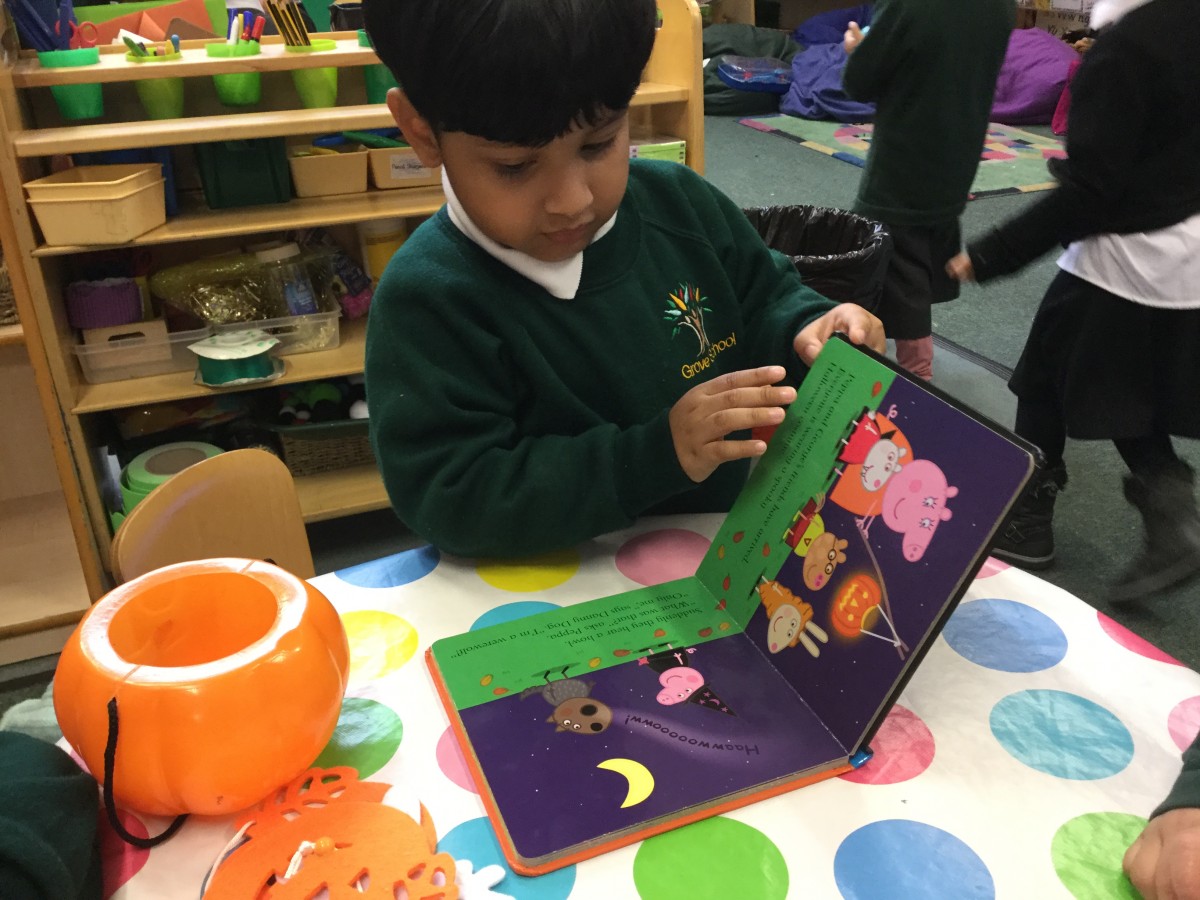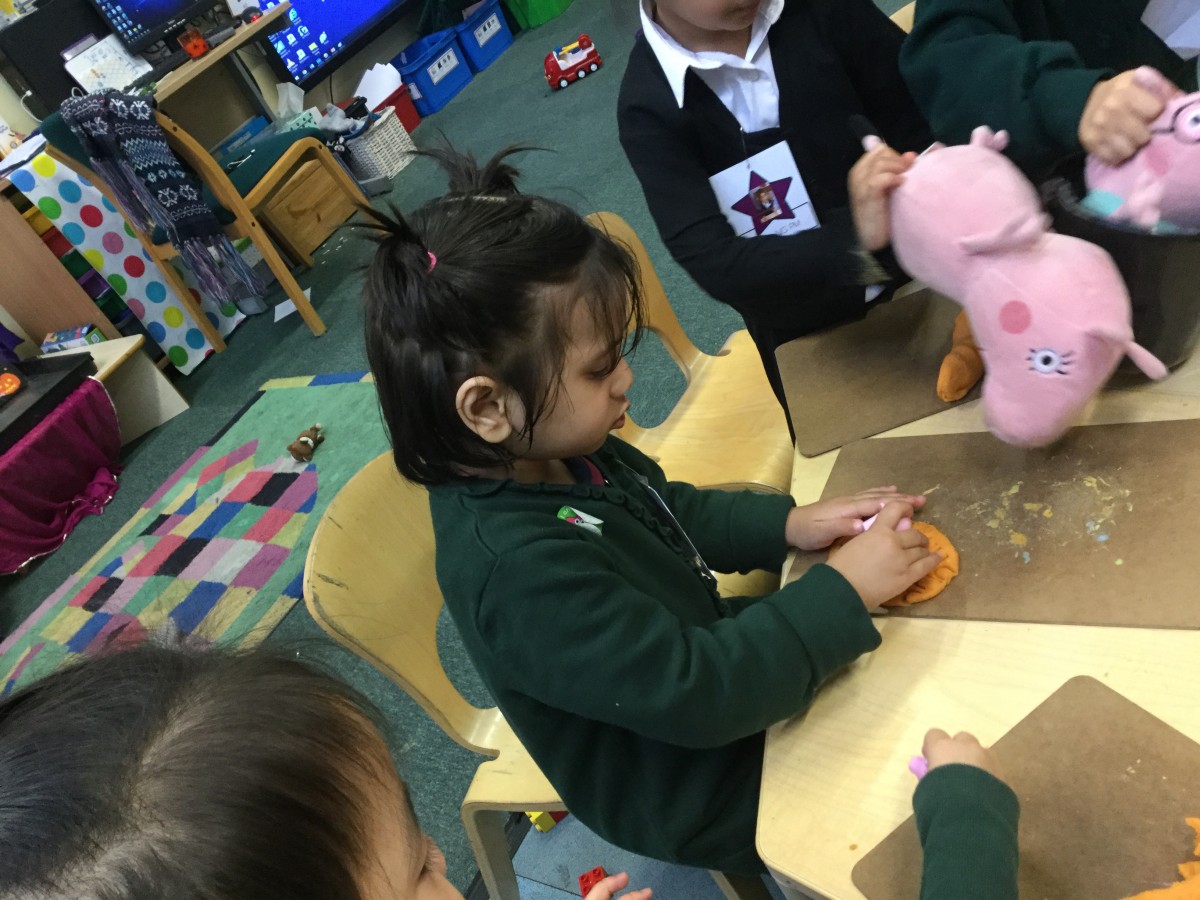 Tuesday 2nd October
Today, Mo from Animals in Hands came to visit the nursery children. He brought lots of animals for the children to meet. The children were very excited and were able to look at and touch some very interesting animals!
The children enjoyed handling Tango the snake.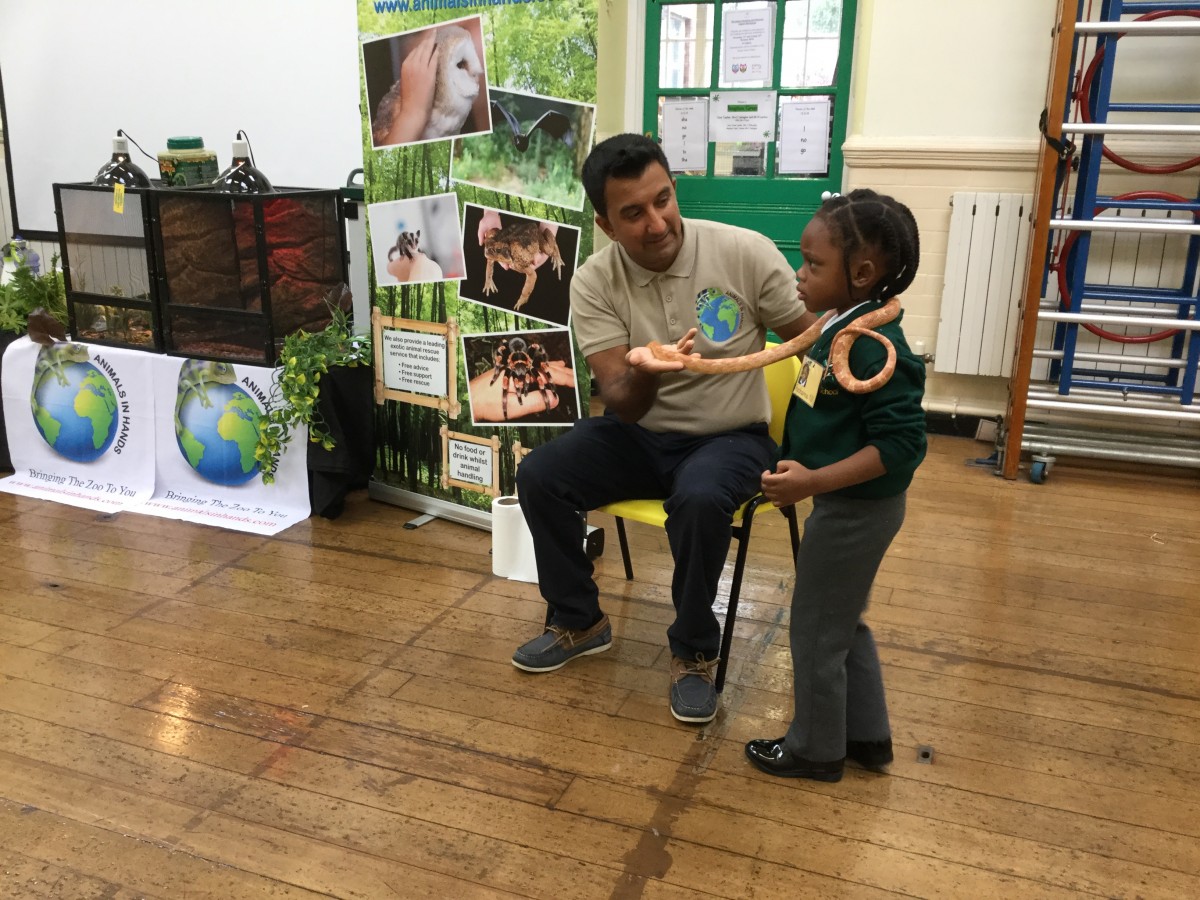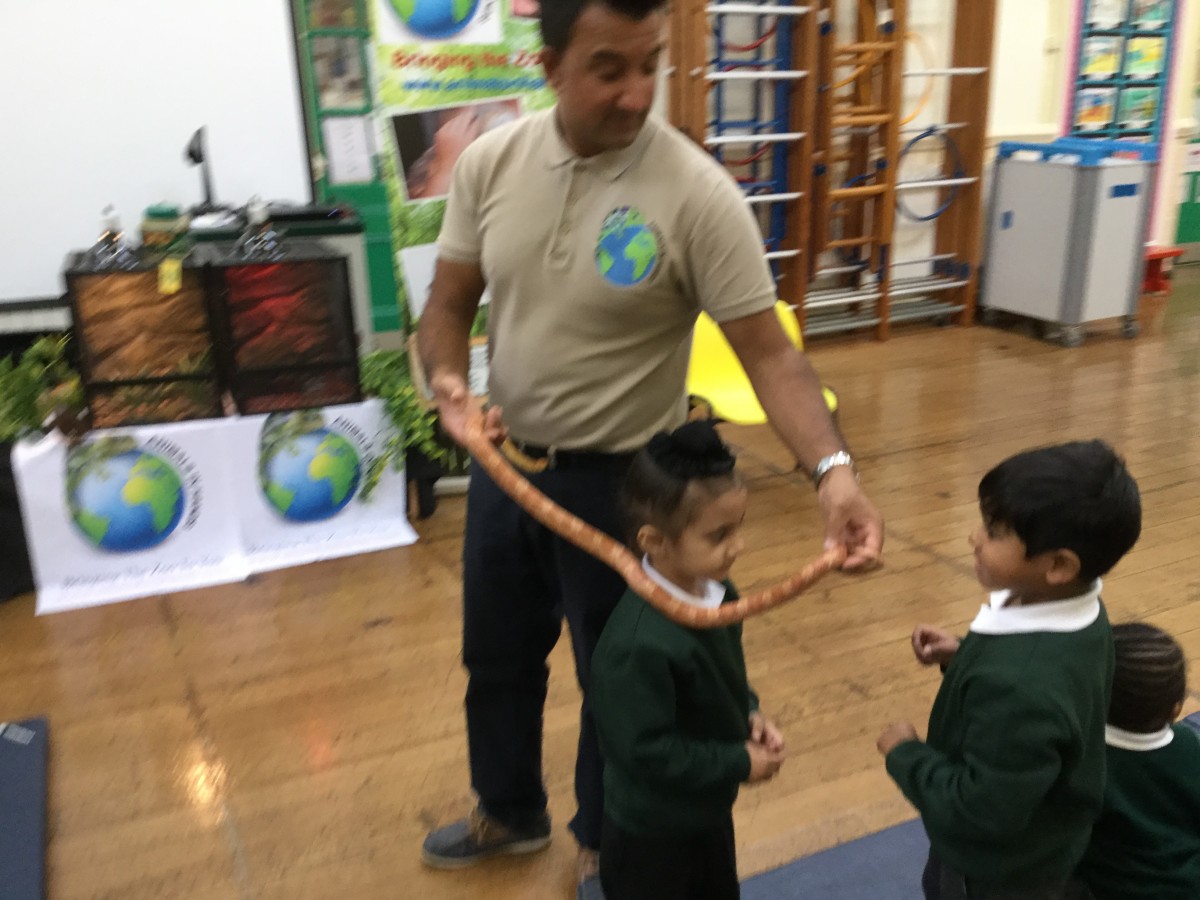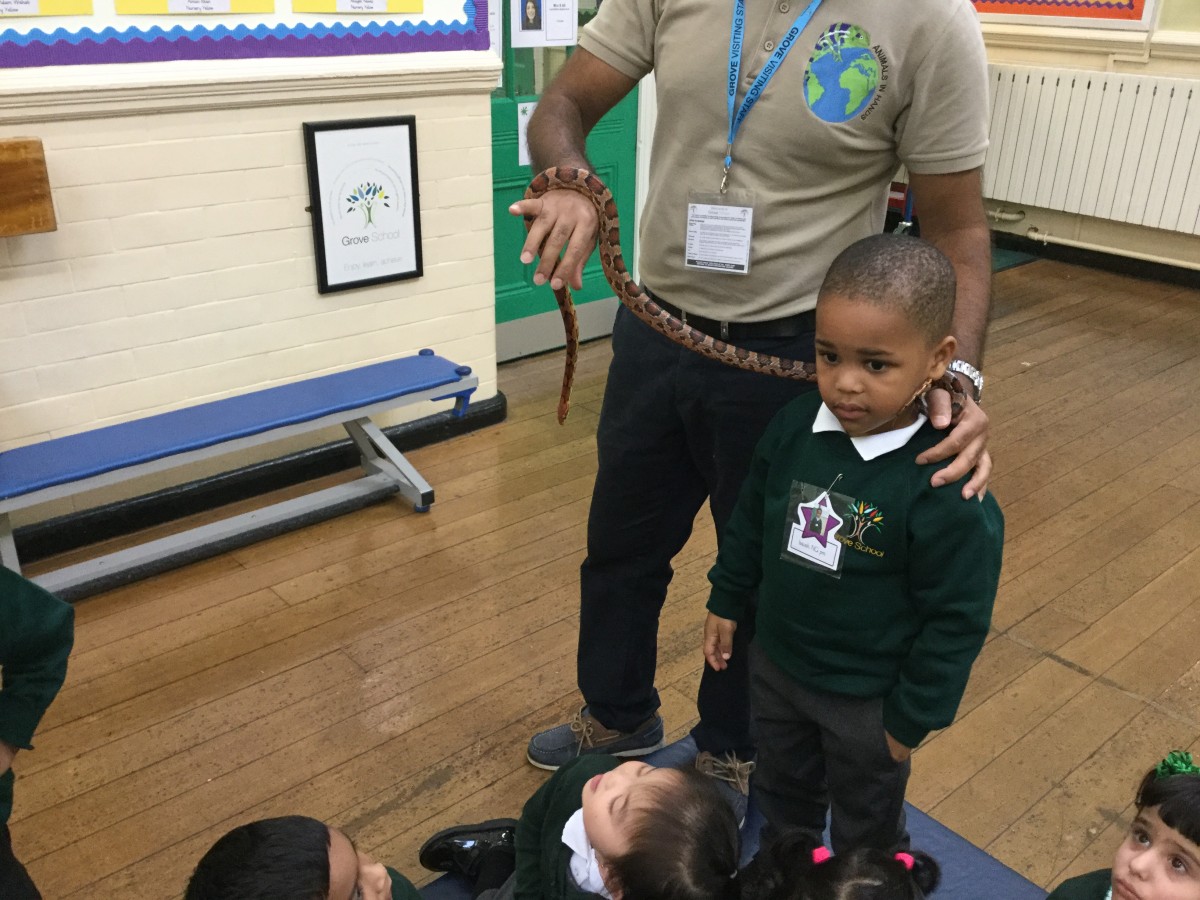 Then they met Snowflake the chicken.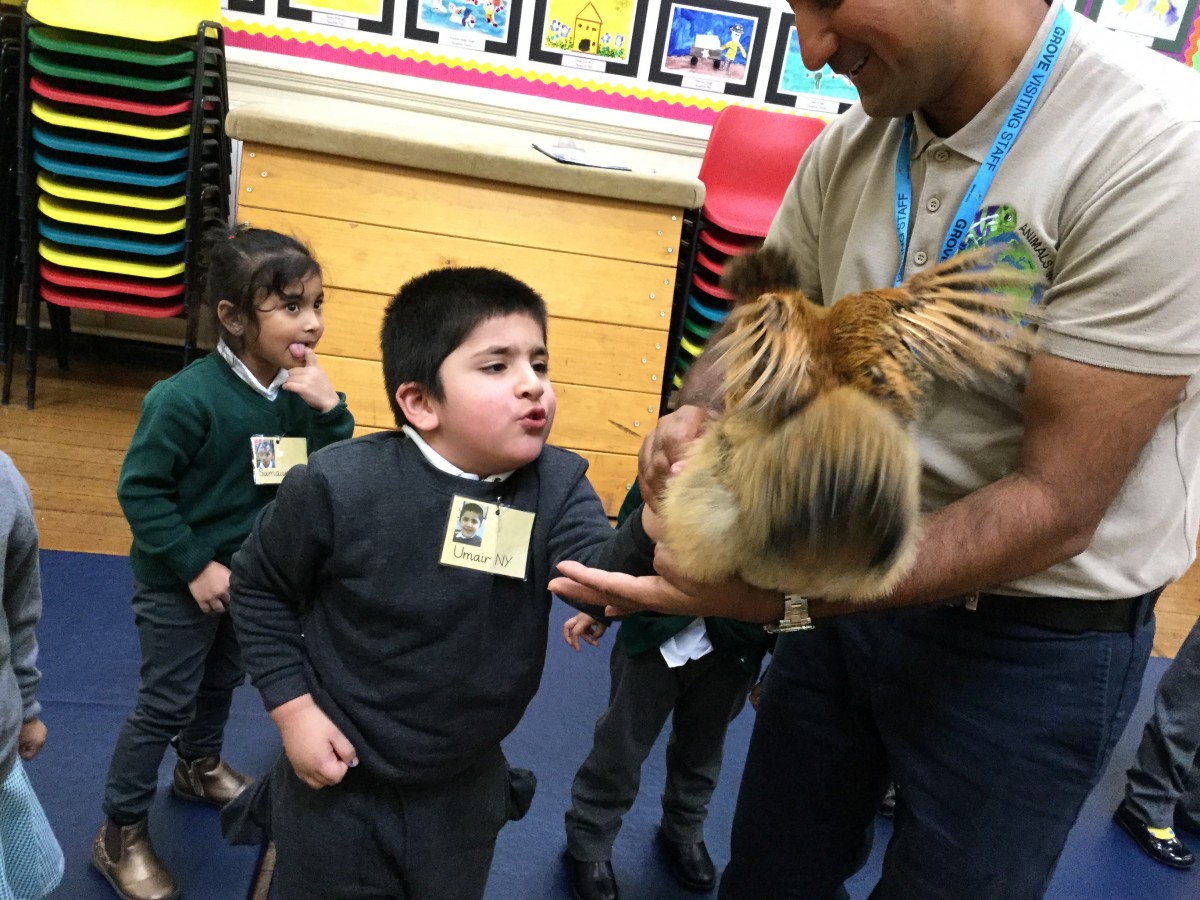 Halima the gecko had a very big tail!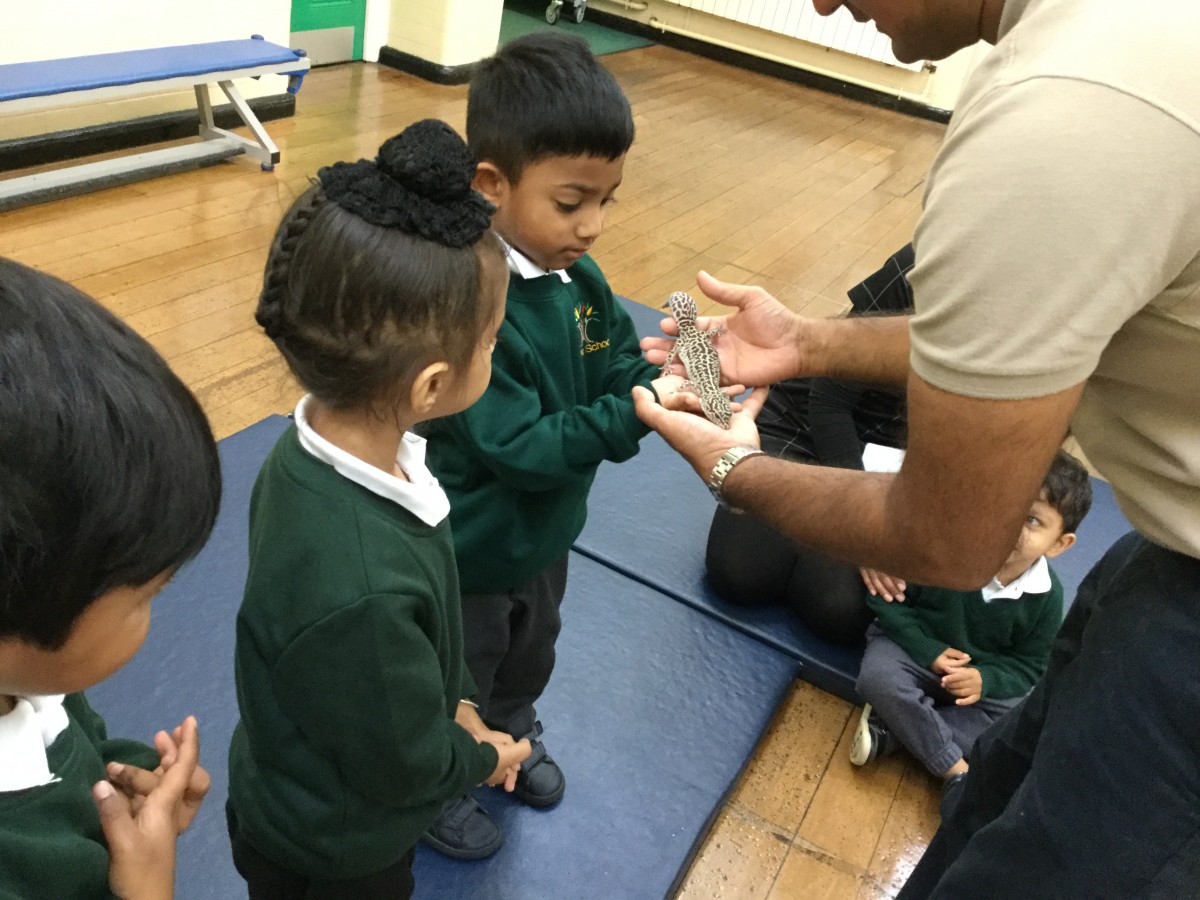 Peter Rabbit was very soft and fluffy!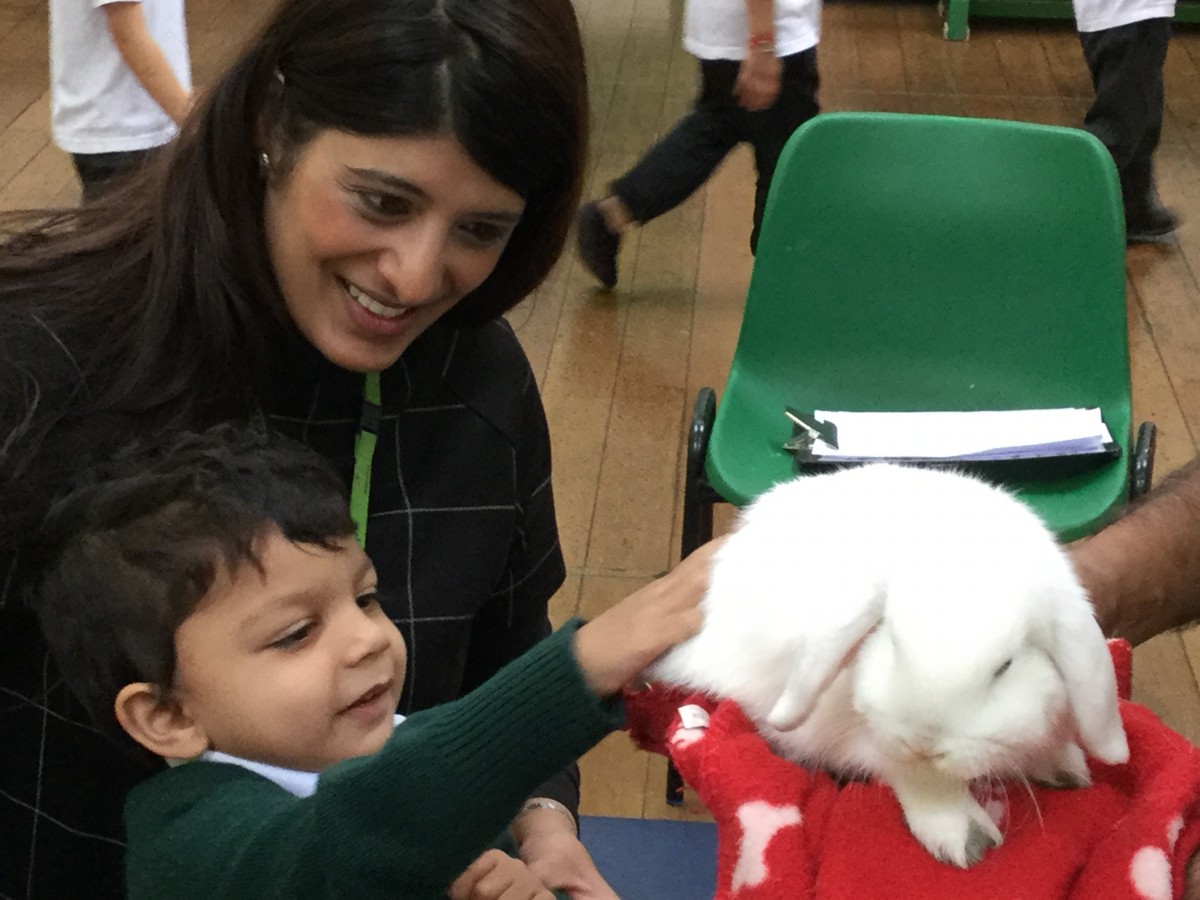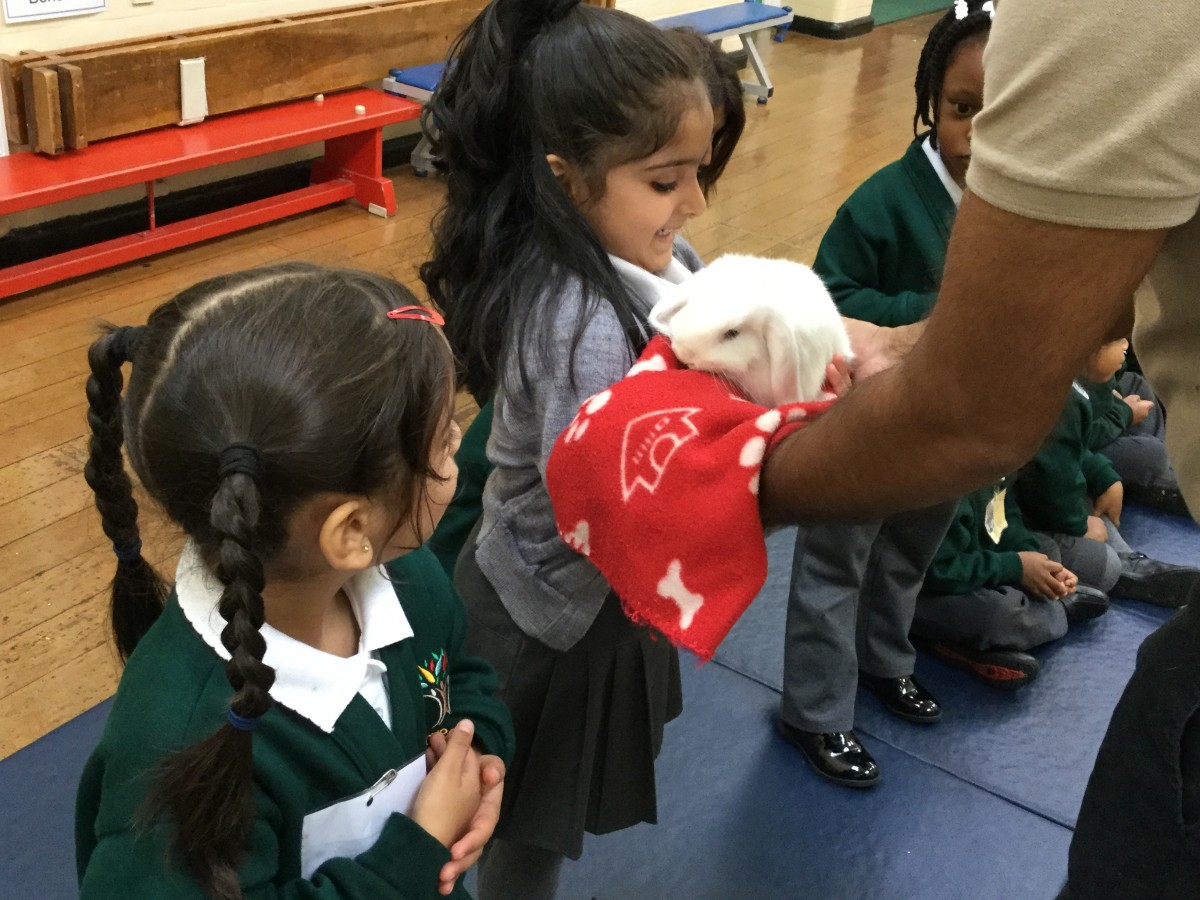 Sophie the cockroach felt very tickly!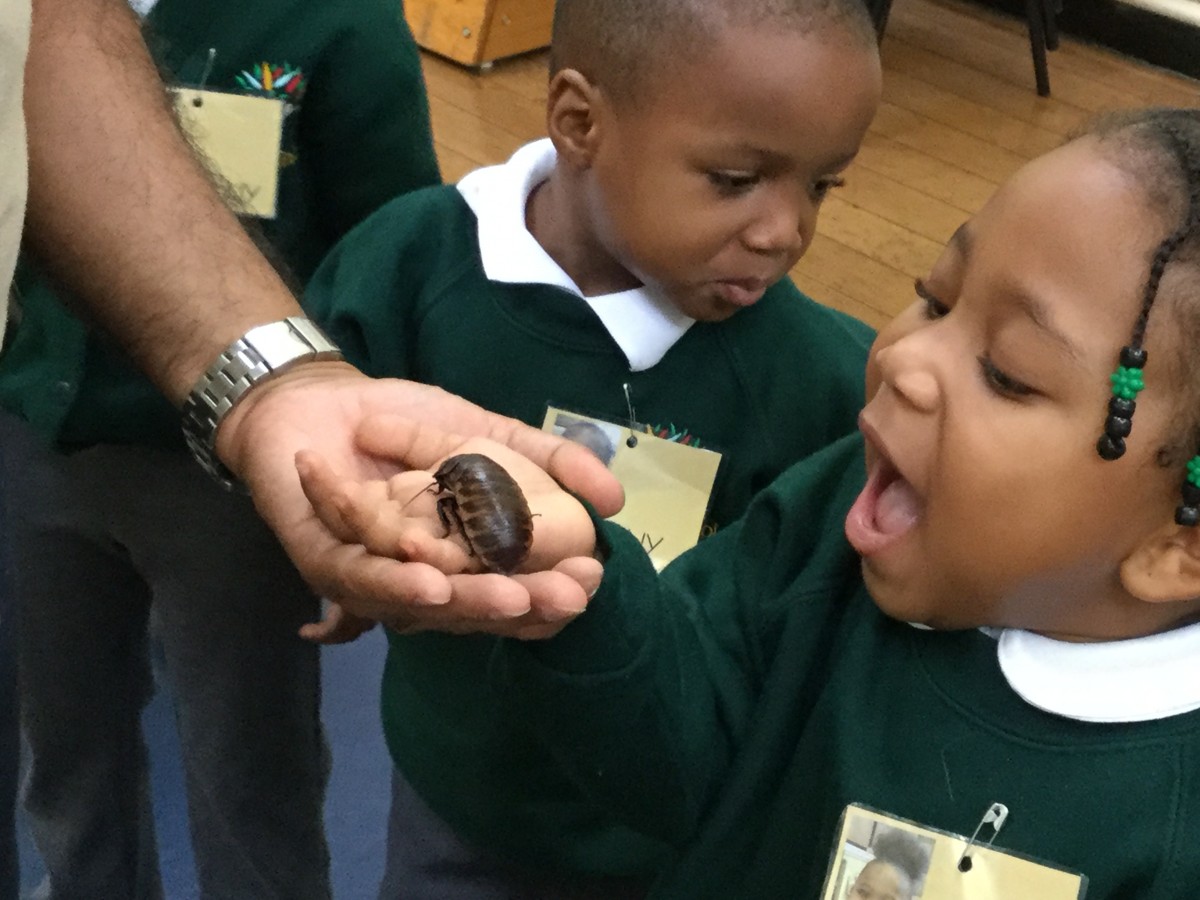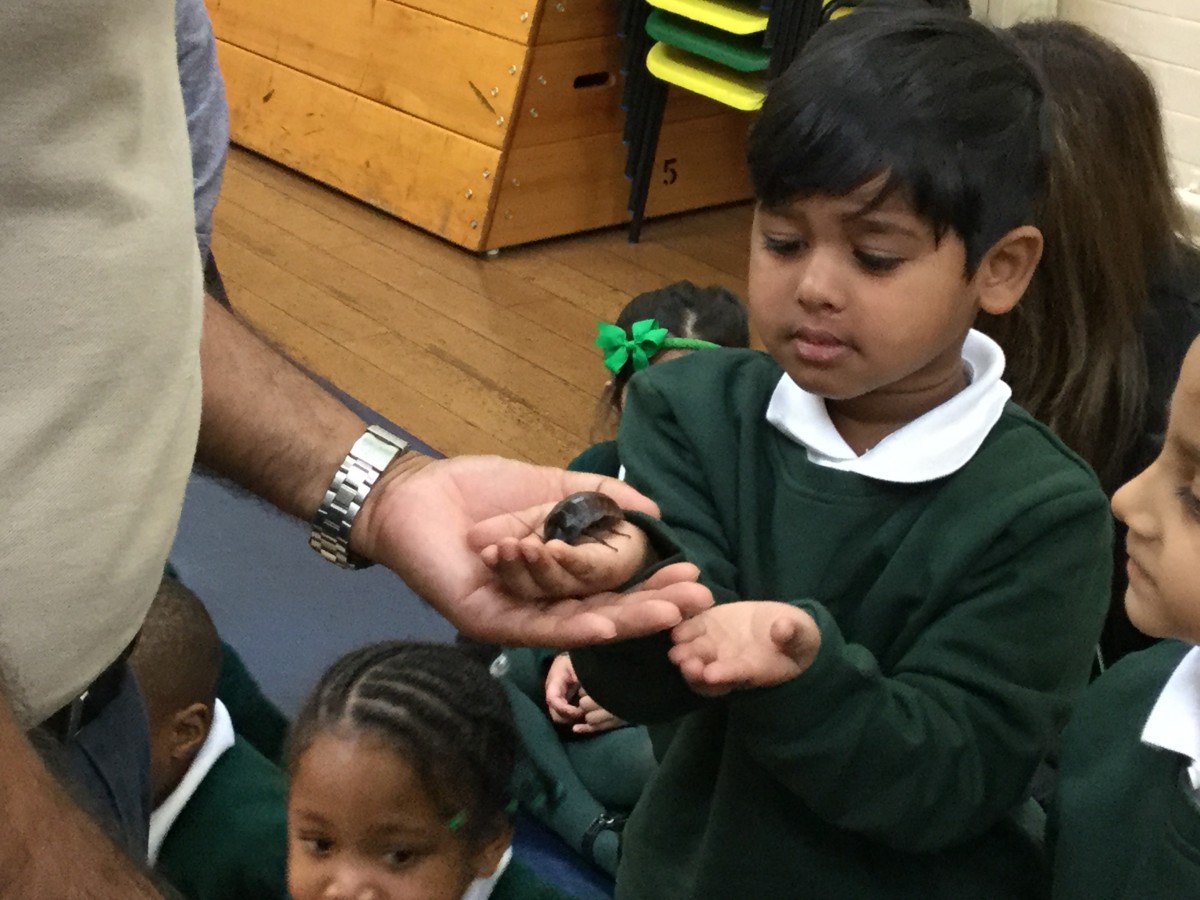 Ibrahim the tortoise was 25 years old and moved very slowly!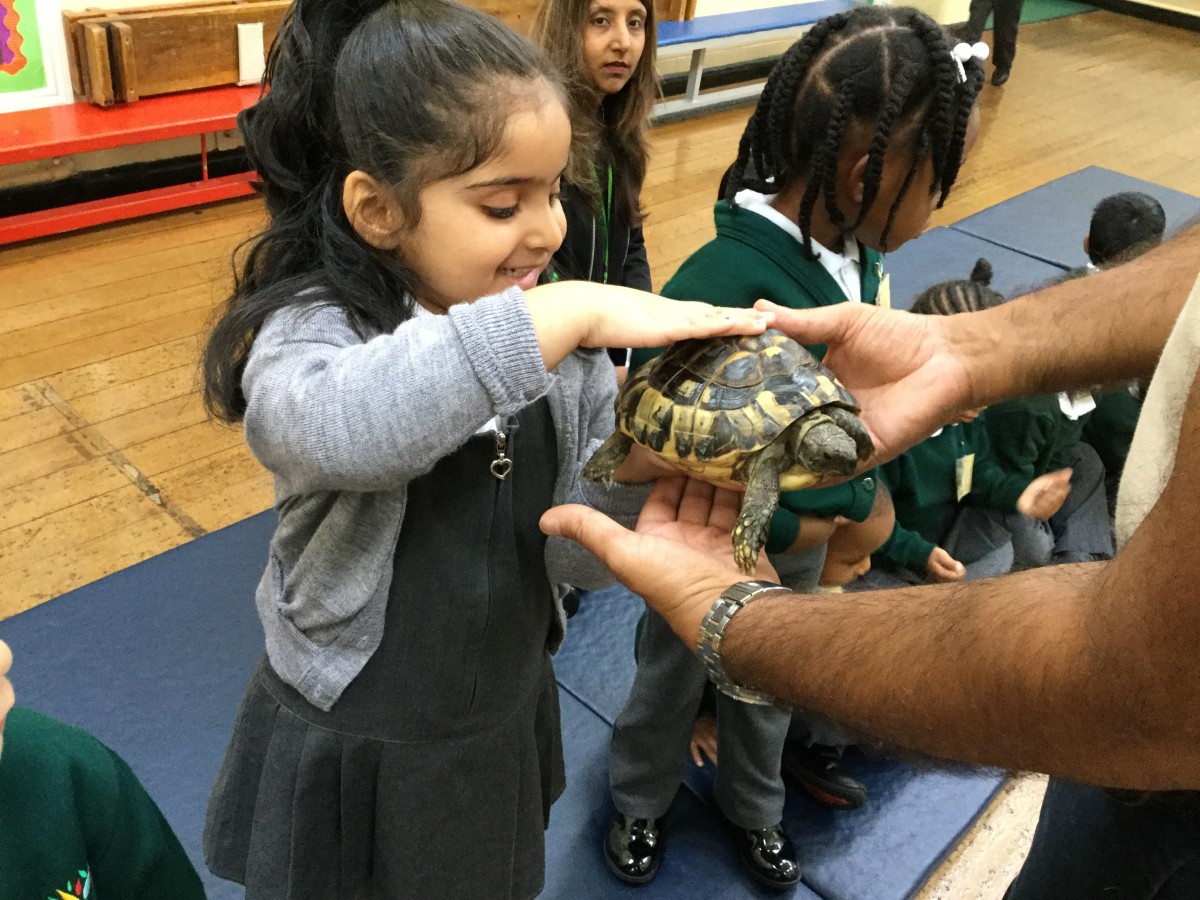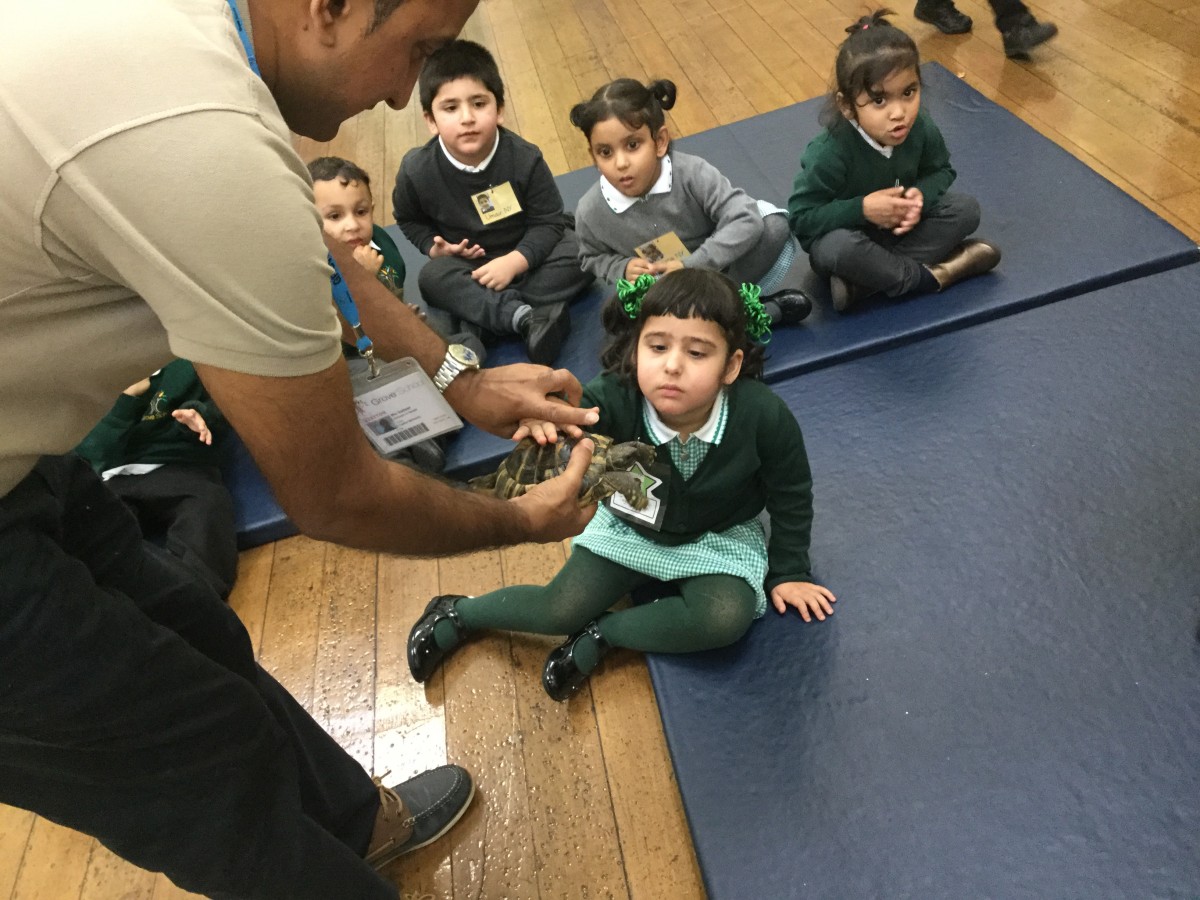 The children were very brave when they met Rachel the tarantula. She liked sitting on the children's jumpers and even sat on some children's heads!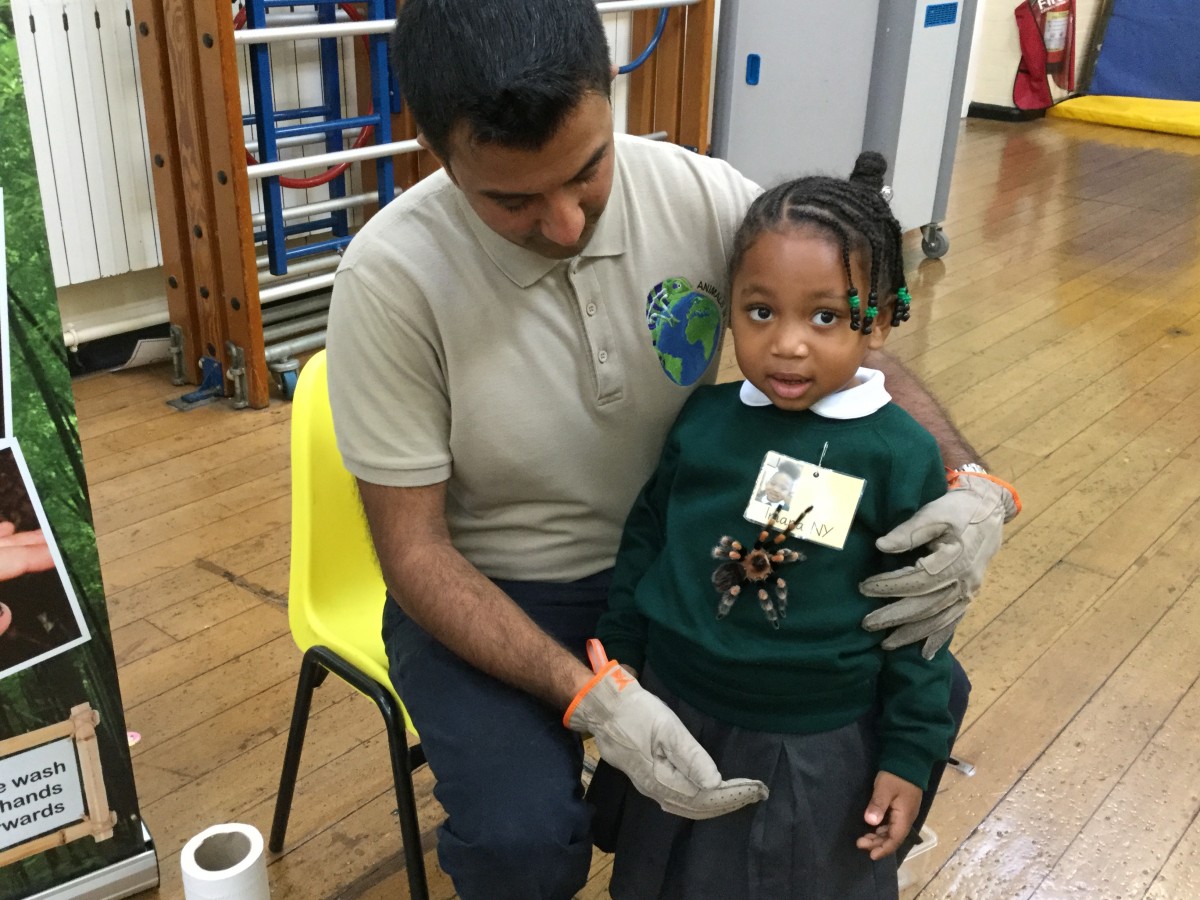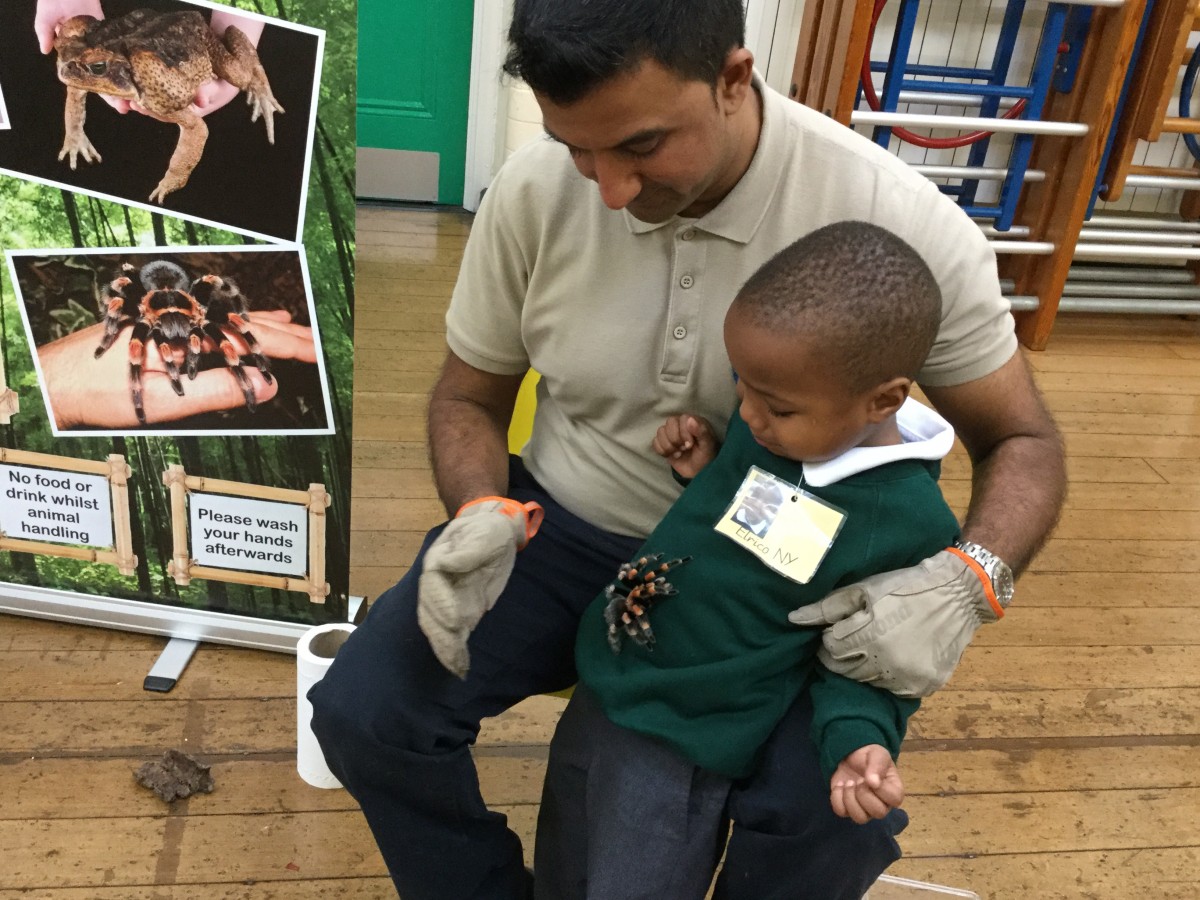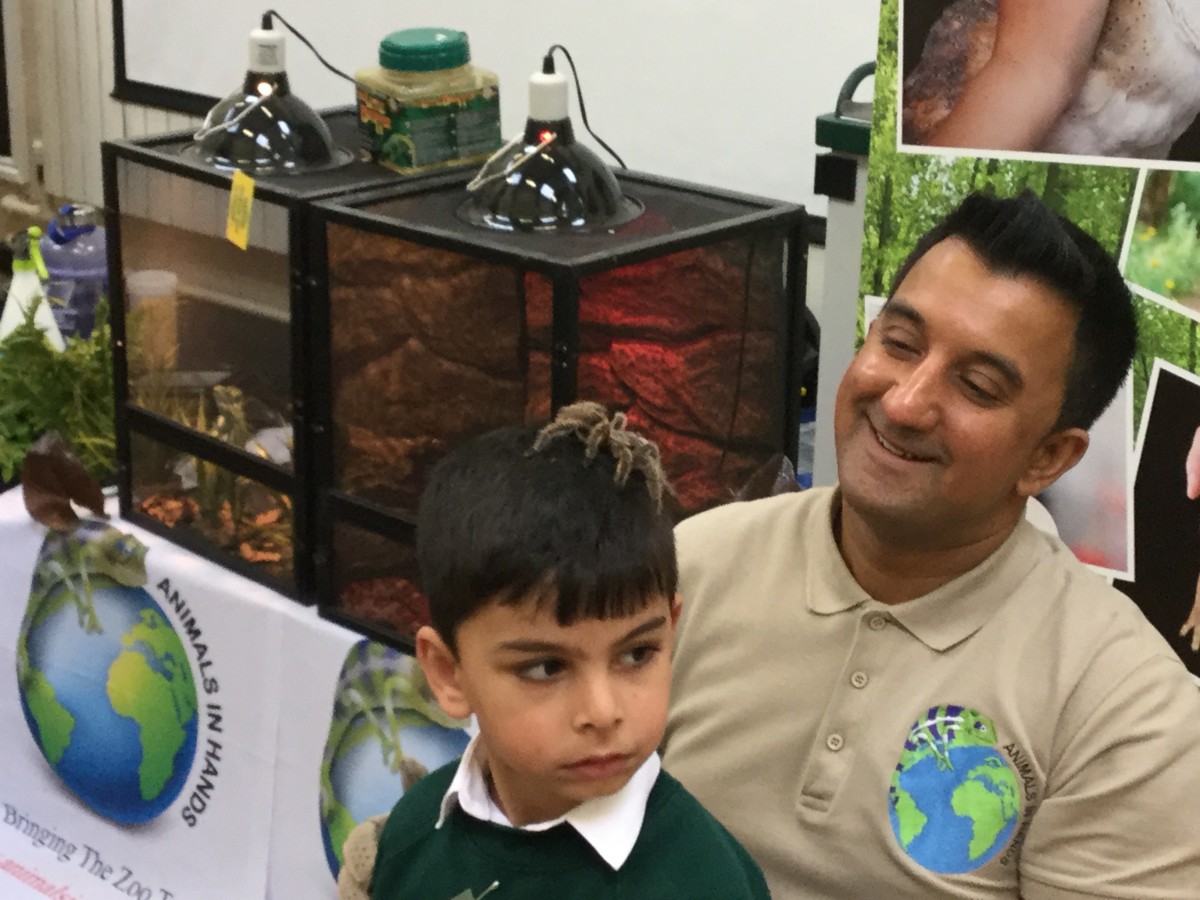 September 2018
The nursery children have settled into their new classes and are beginning to explore and make friends.
They have been learning to say goodbye to their parents with a smile and have been talking about our Grove Expectations.
Our expectations are:
We are kind and don't hurt others or their feelings
We respect all property
We always try to do our best
We are honest and tell the truth
We are good listeners and thoughtful speakers
We always treat others as we would want to be treated
The children have been reading lots of stories. We have enjoyed talking about the stories they have heard.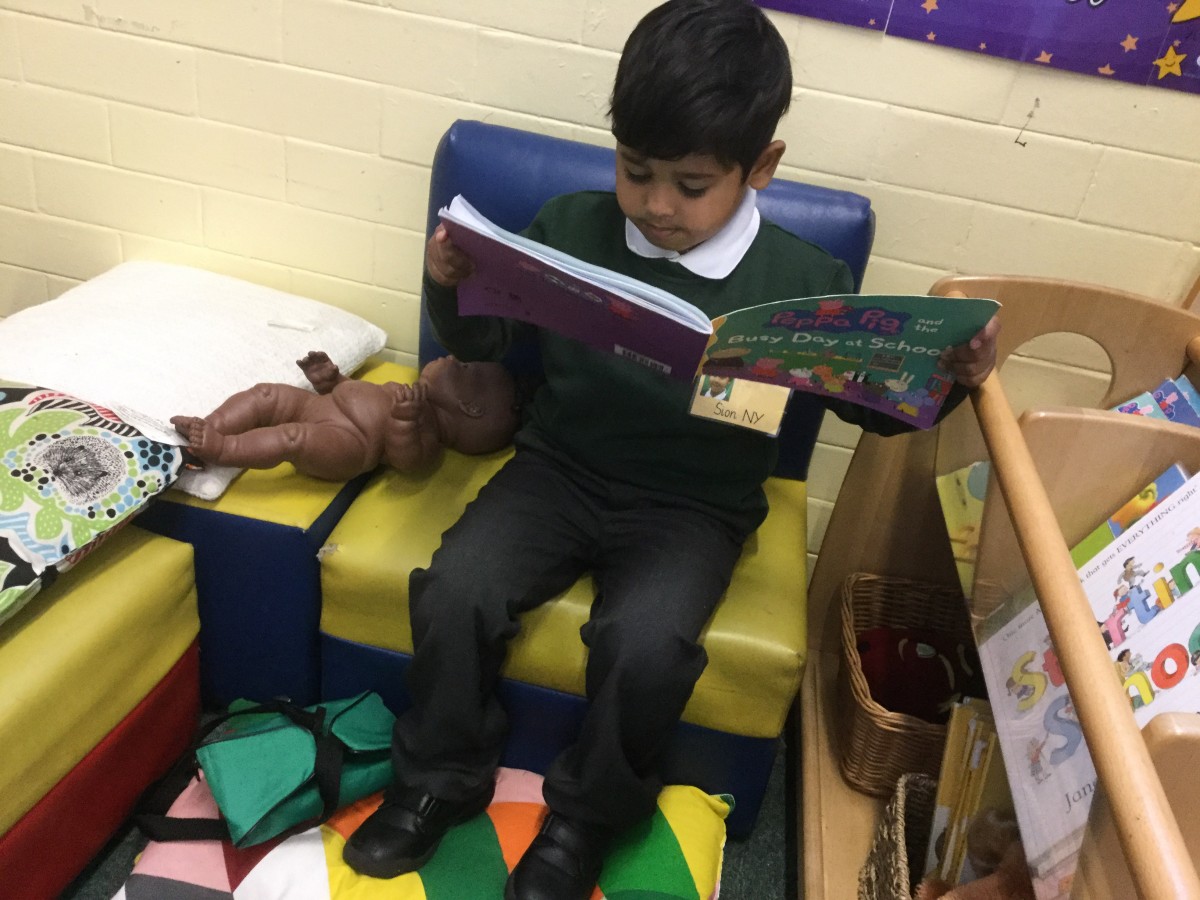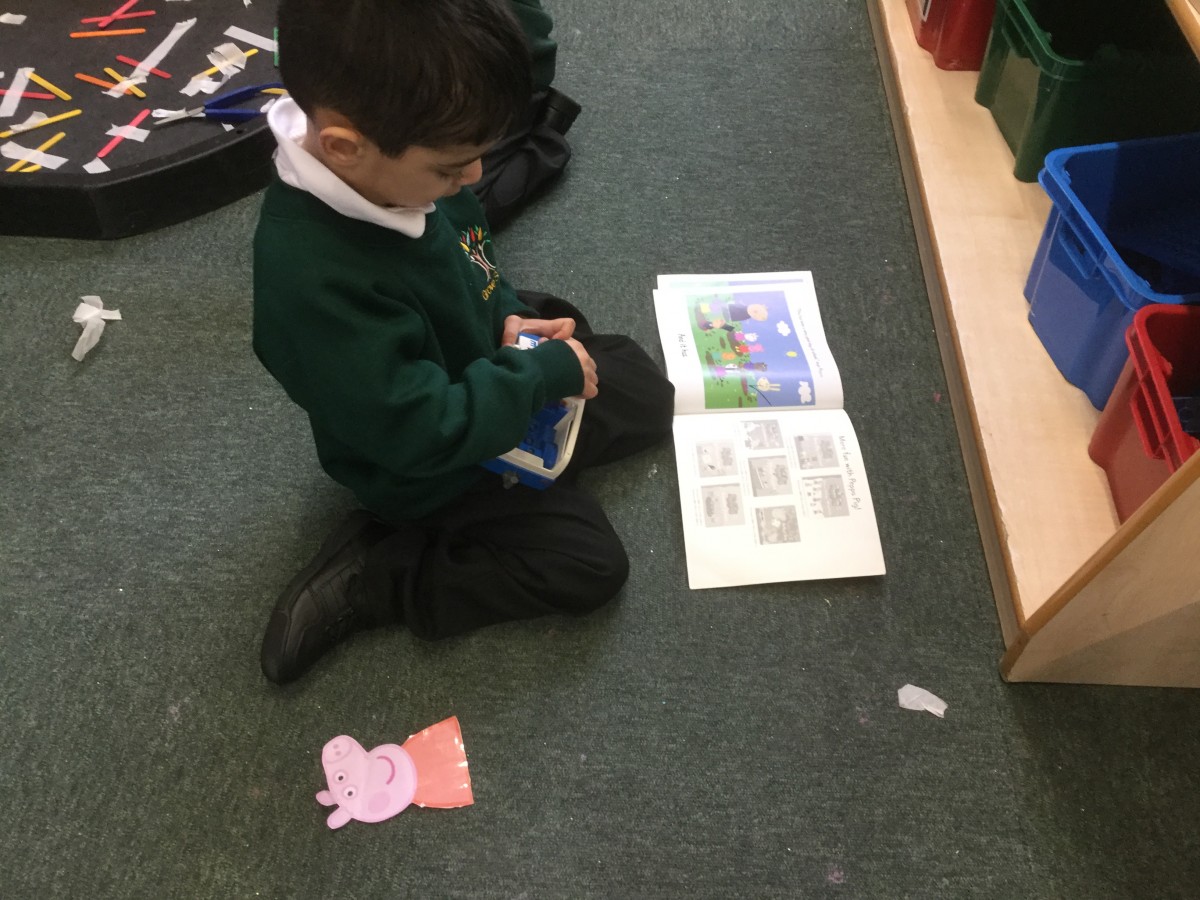 The children have had great fun making cakes with playdough and singing happy birthday to their friends.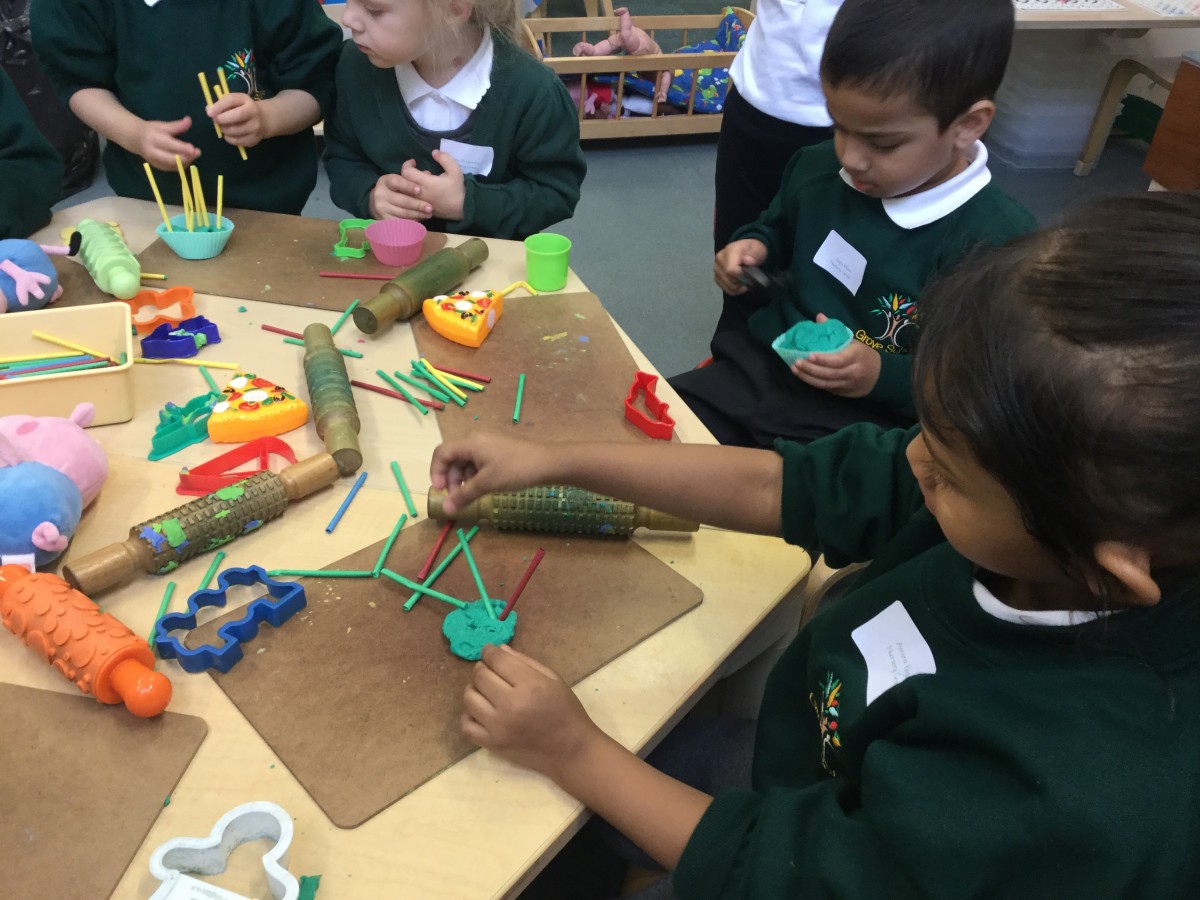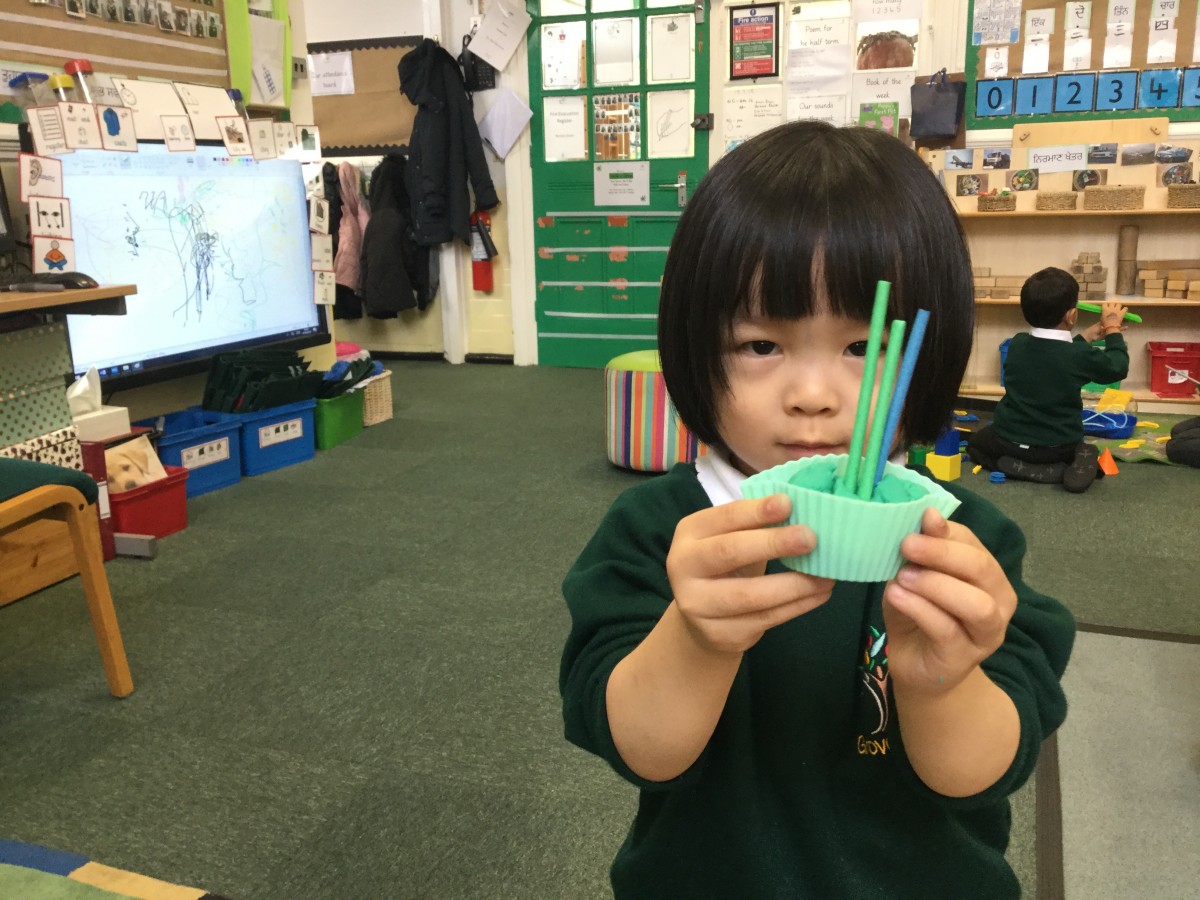 They have been practising their super drawing and writing skills.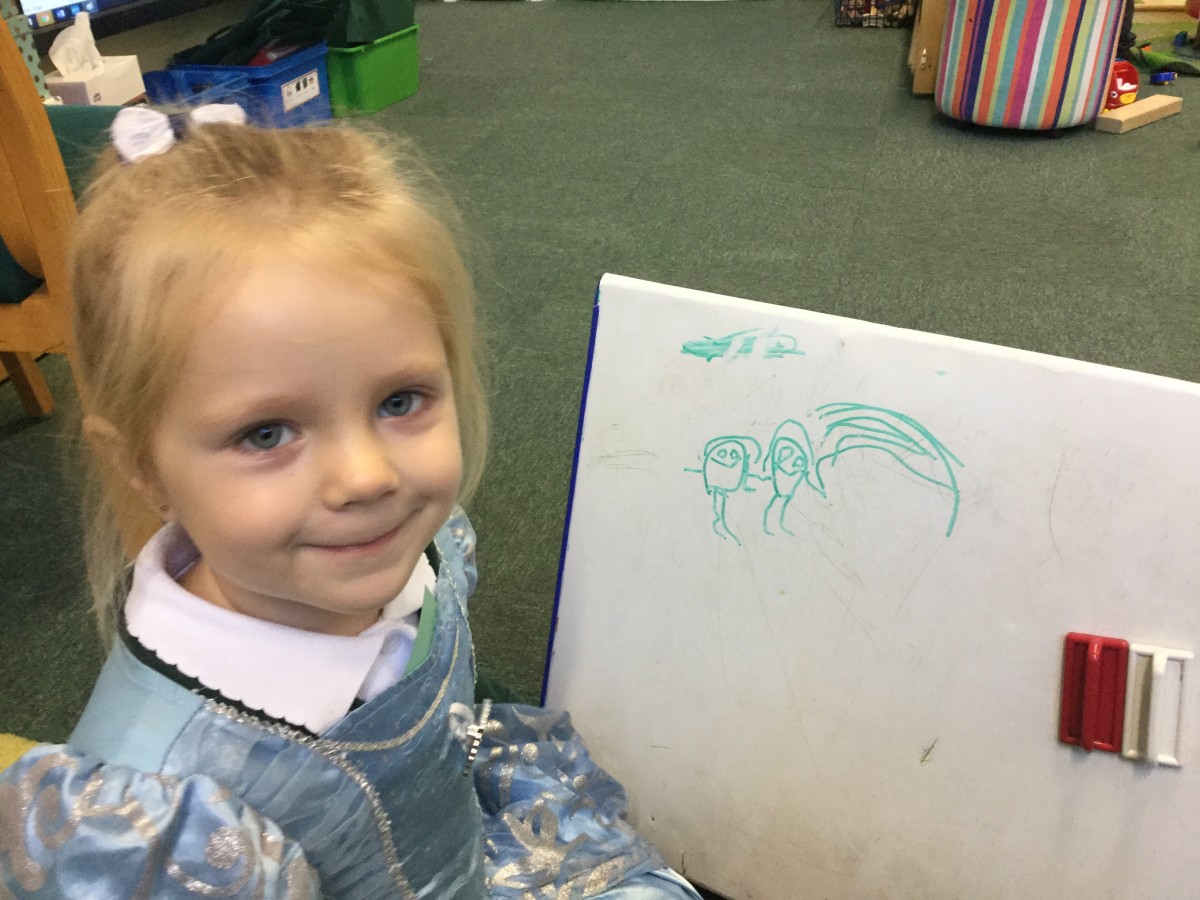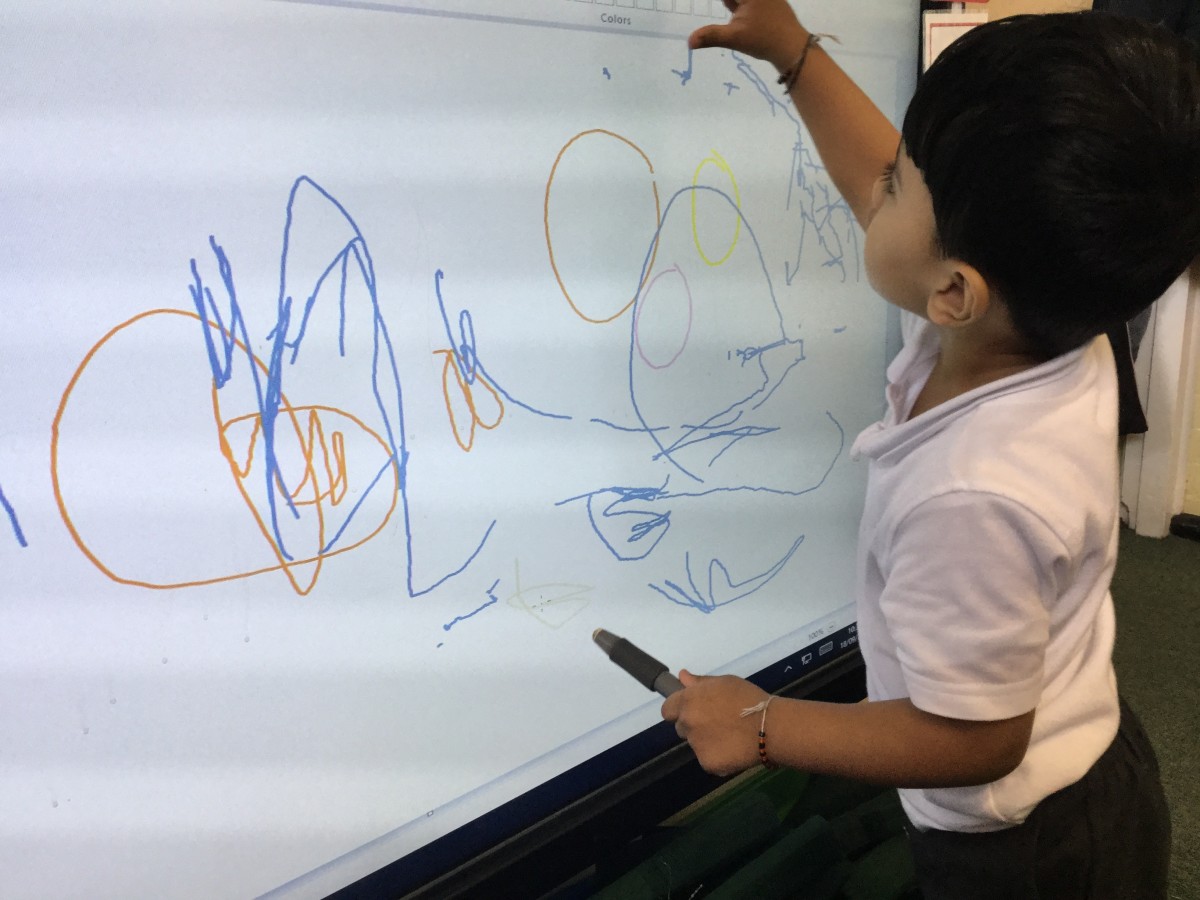 The children have had lots of fun exploring the sand and water.