Nursery
Welcome to Nursery!
Our topic this half term is Materials.
We have been exploring and investigating a range of materials and describing their textures. We have read some fantastic new books inlcduing The Three Little Pigs, Peppa Pig stories and Handsel and Gretel.
In music we have been learning the names of the instruments and trying hard to keep a beat to slow and fast music.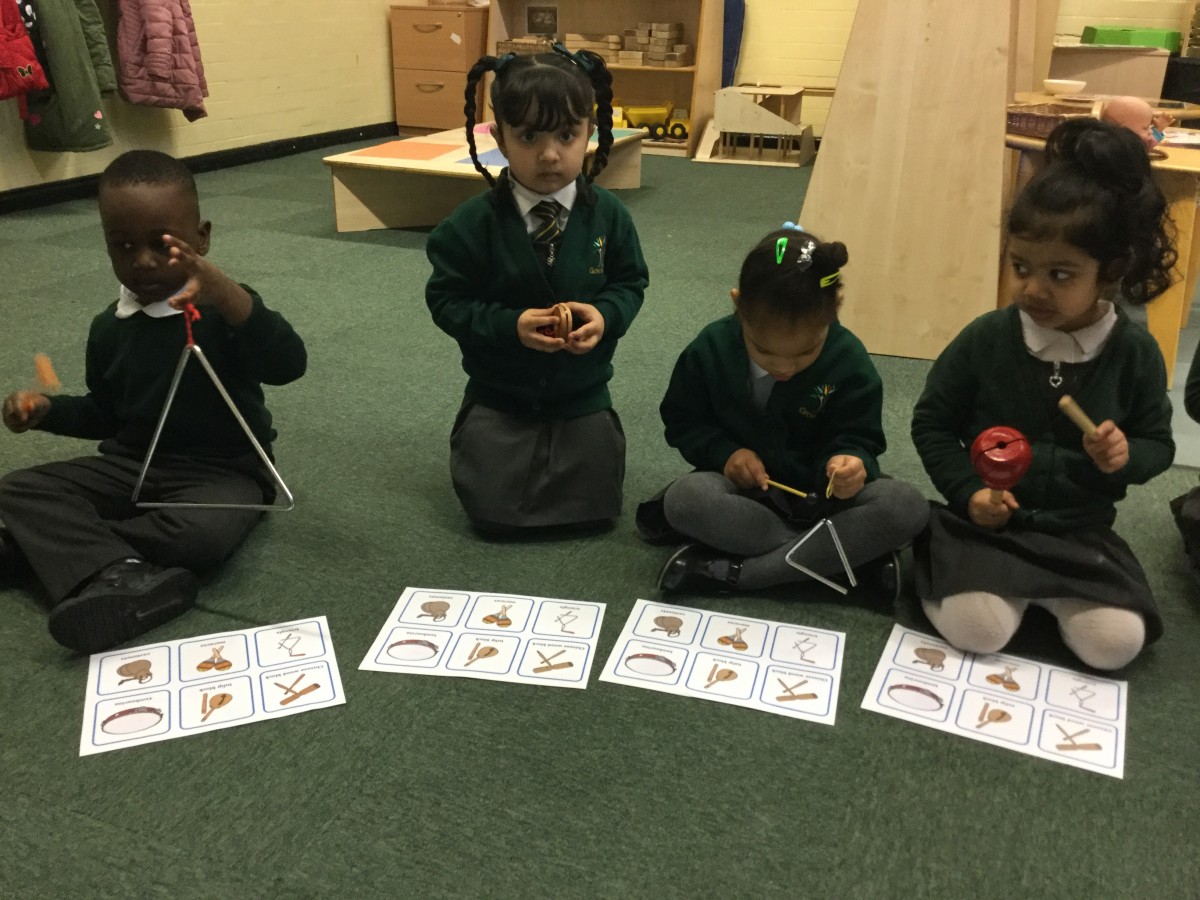 We read the story of The Great Race for Chinese New Year. We role-played the story with masks and puppets and enjoyed playing racing games in the outdoor area.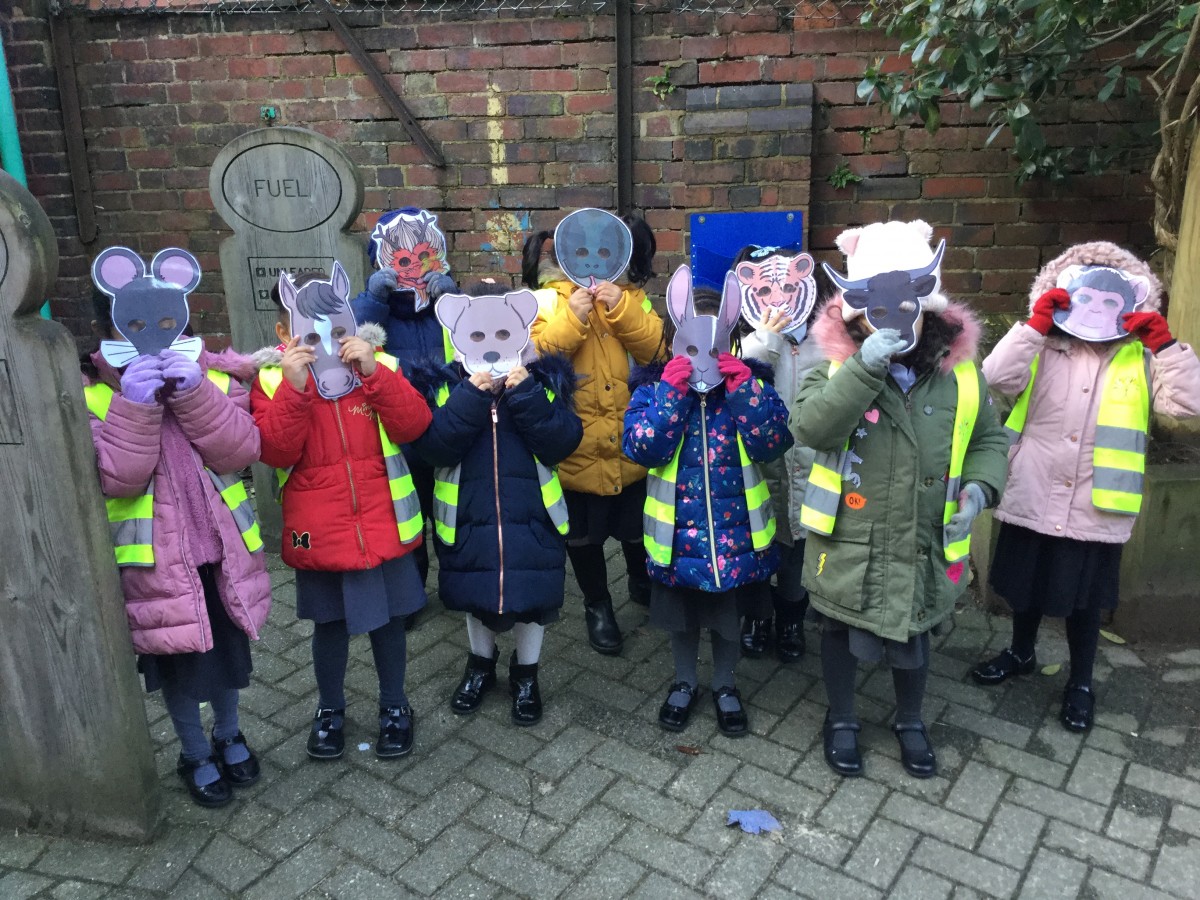 We explored the texture of the sticky long noodles and tried hard to use chop sticks.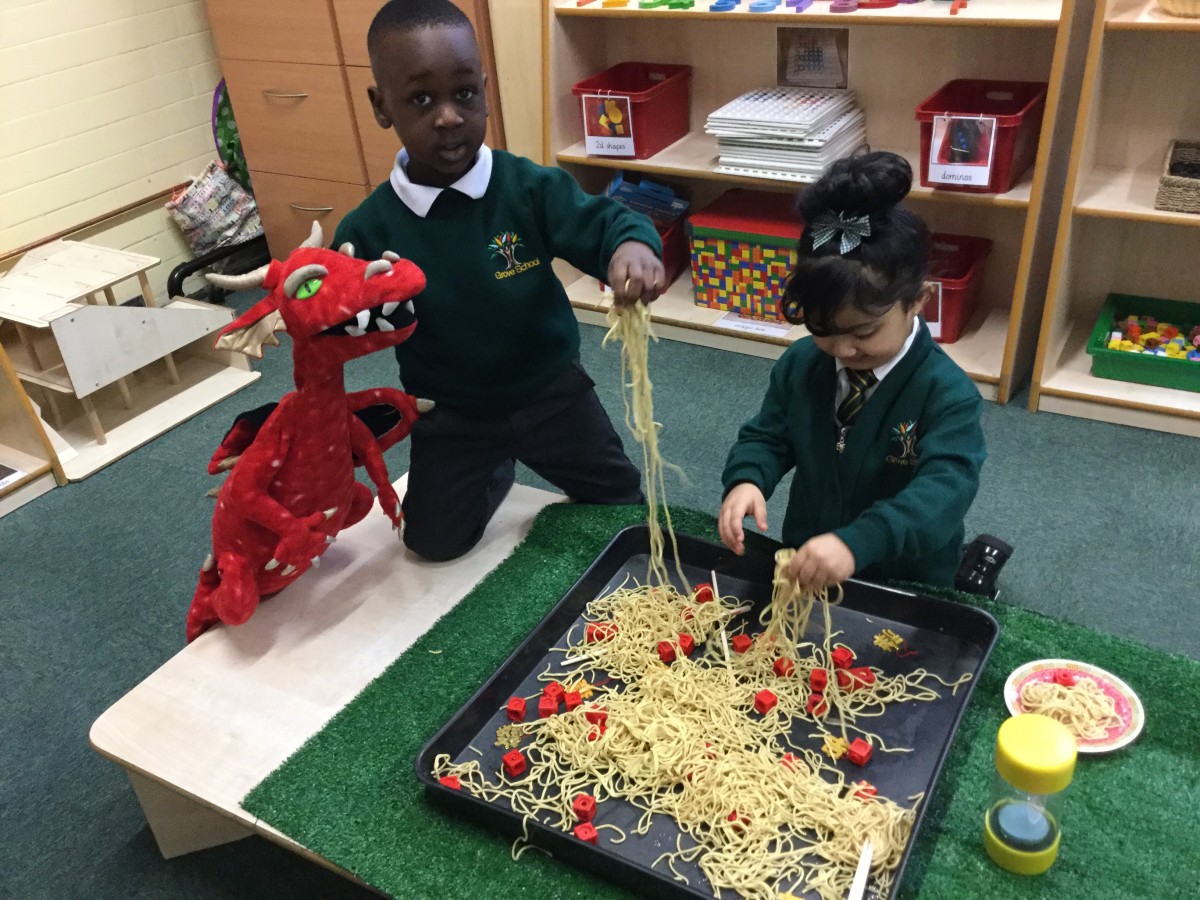 The Hobgoblin Theatre company visited us and performaed a variety of traditional stories including The Three Little Pigs. The children said...
"It was funny when the Three Pigs were running away from the Big Bad Wolf."
"We all laughed and said 'he is behind you!'"
"I liked it when Grandma was sleeping and we all shouted and she never woke up. We were very loud!"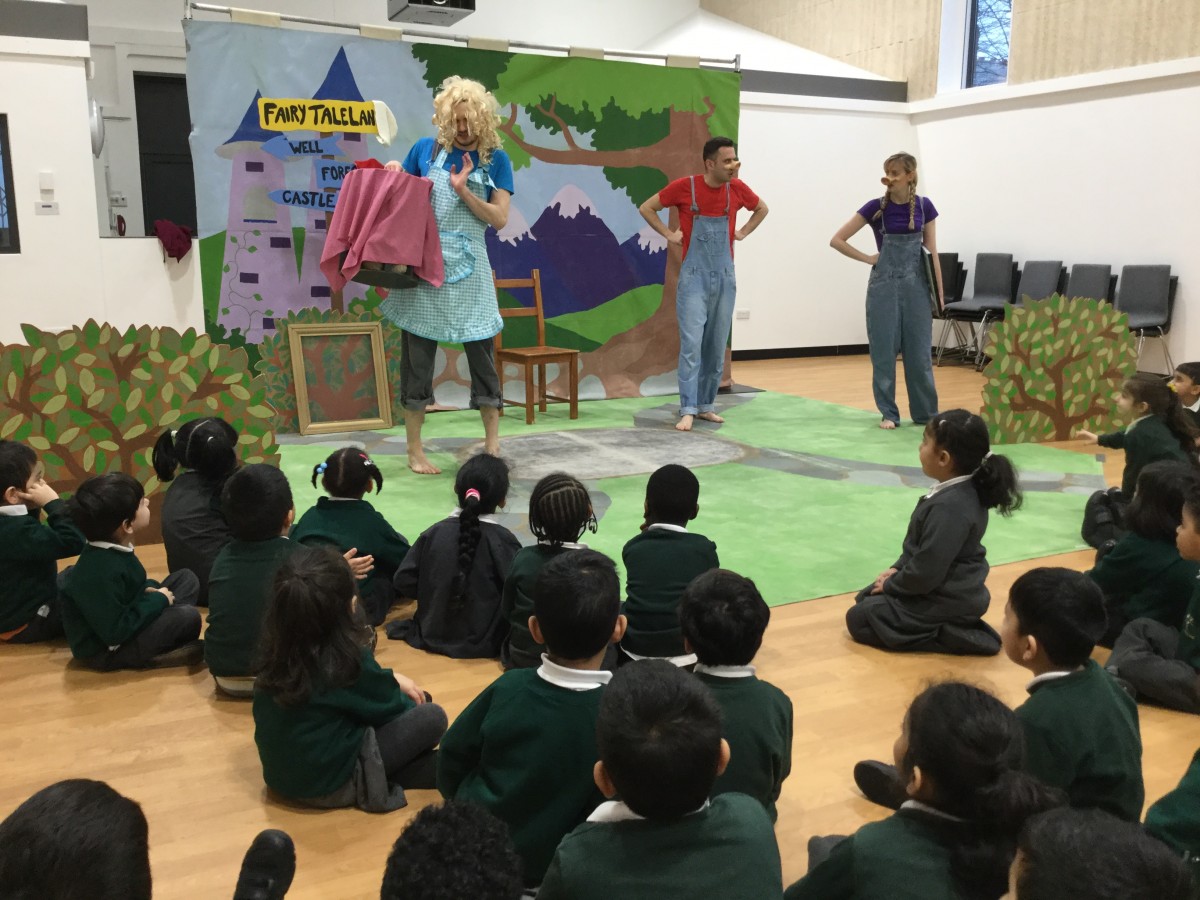 In the outdoor area we explore floating and sinking.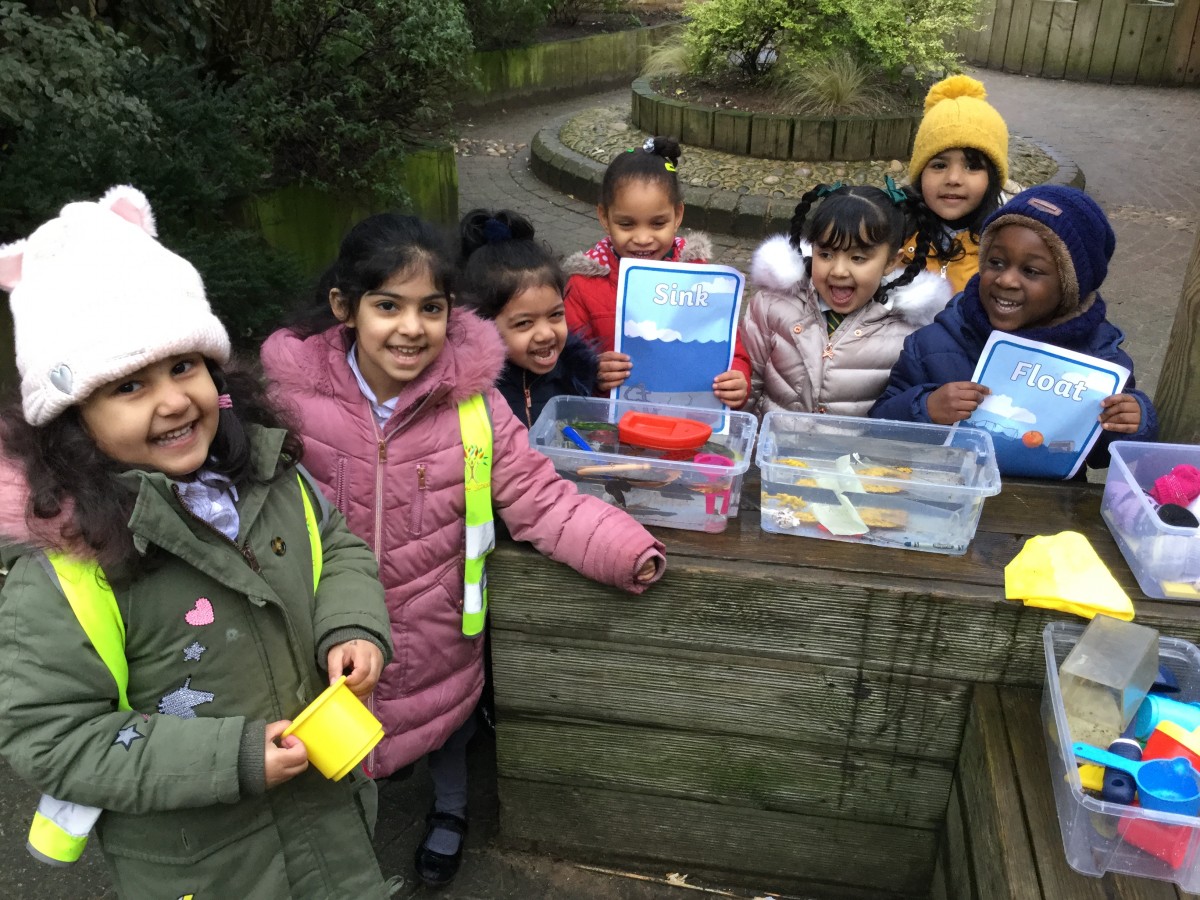 We read 'Peppa Pig's Golden Wellys' and made muddy footprints.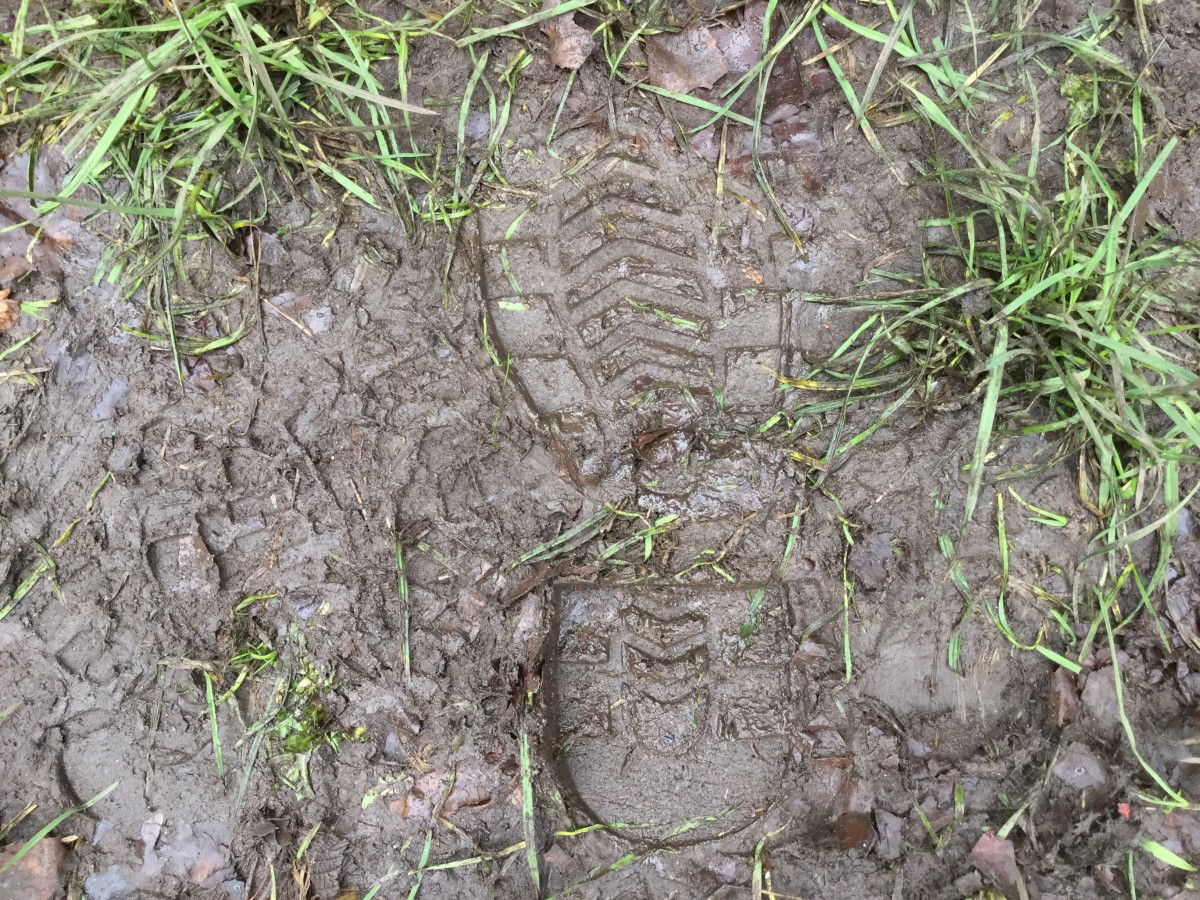 We enjoyed mud painting.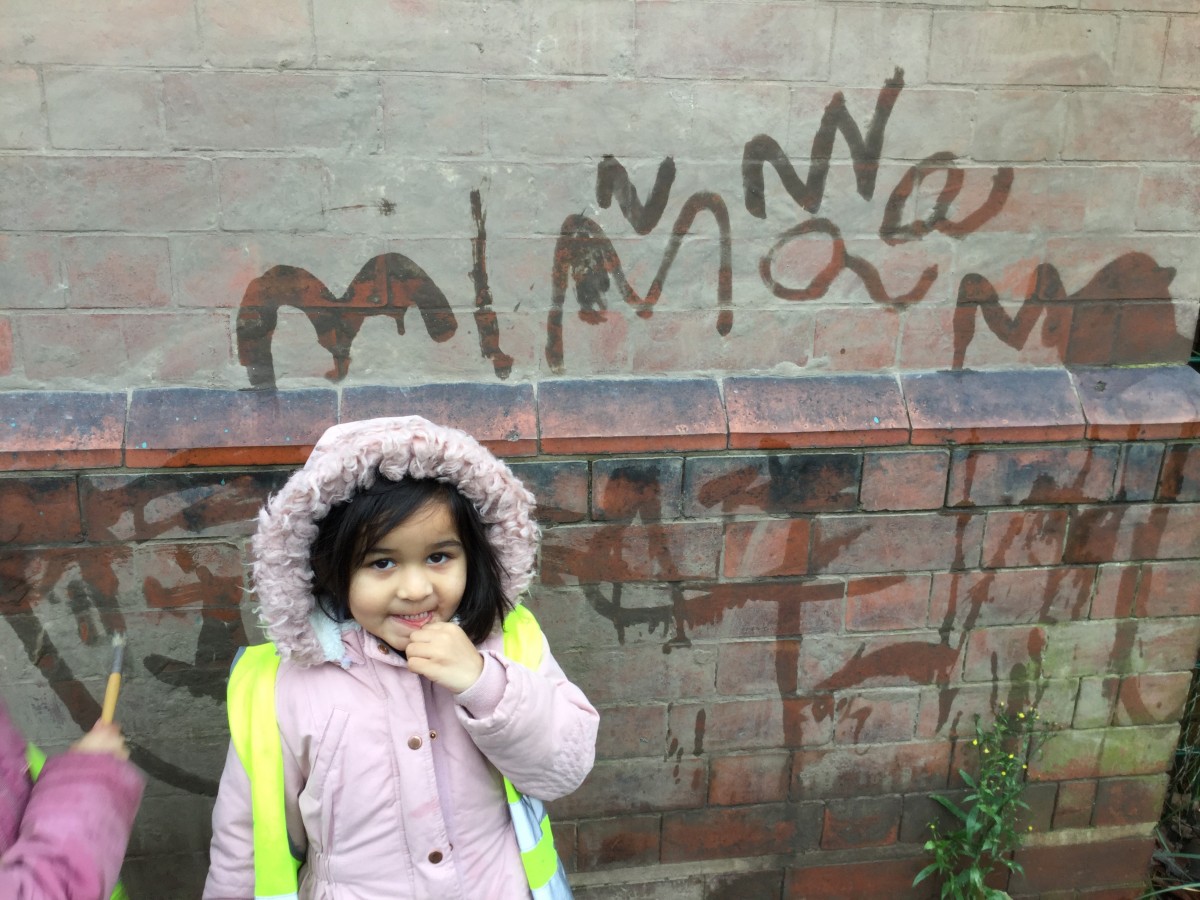 On Tuesday 17th December we held the official opening of our sports hall. Governors, neighbours and parents were all invited to see our brand new sports hall. Each year group produced a display showcasing their amazing curriculum work and students from each year group were on hand to talk about their work and answer any questions. Here are some photos of the nursery display.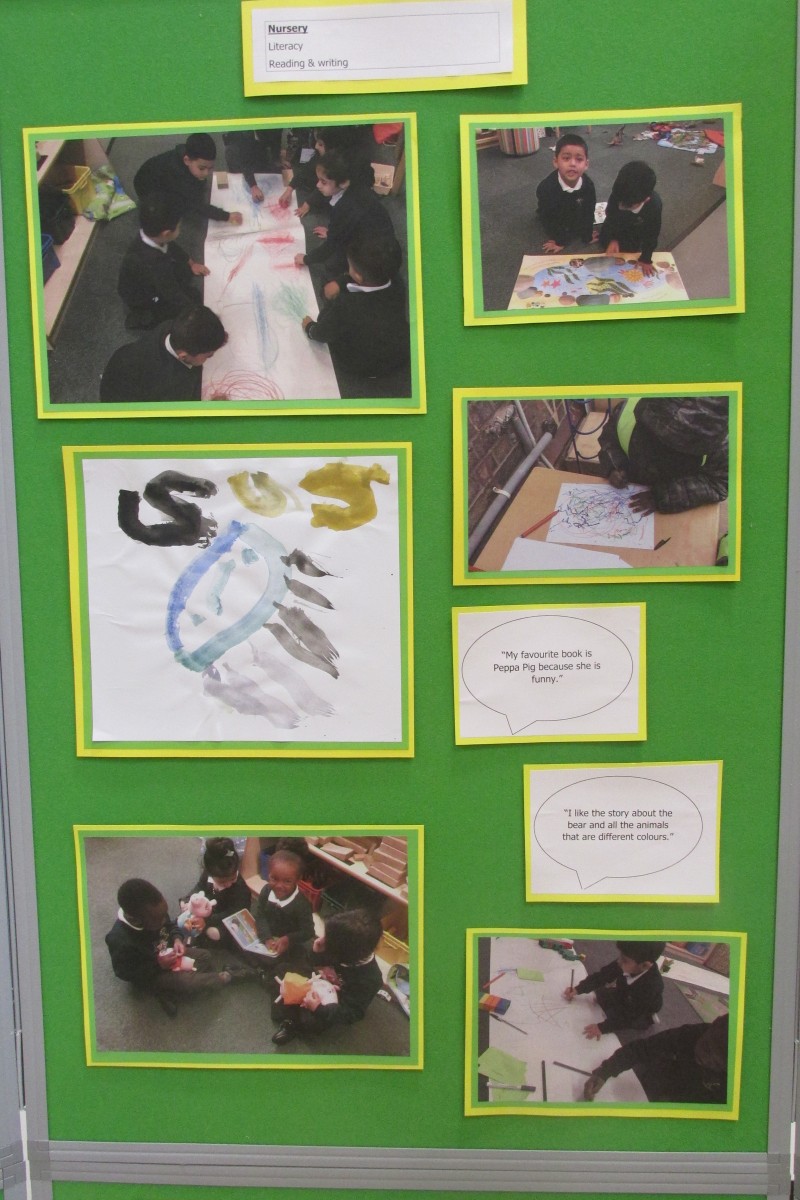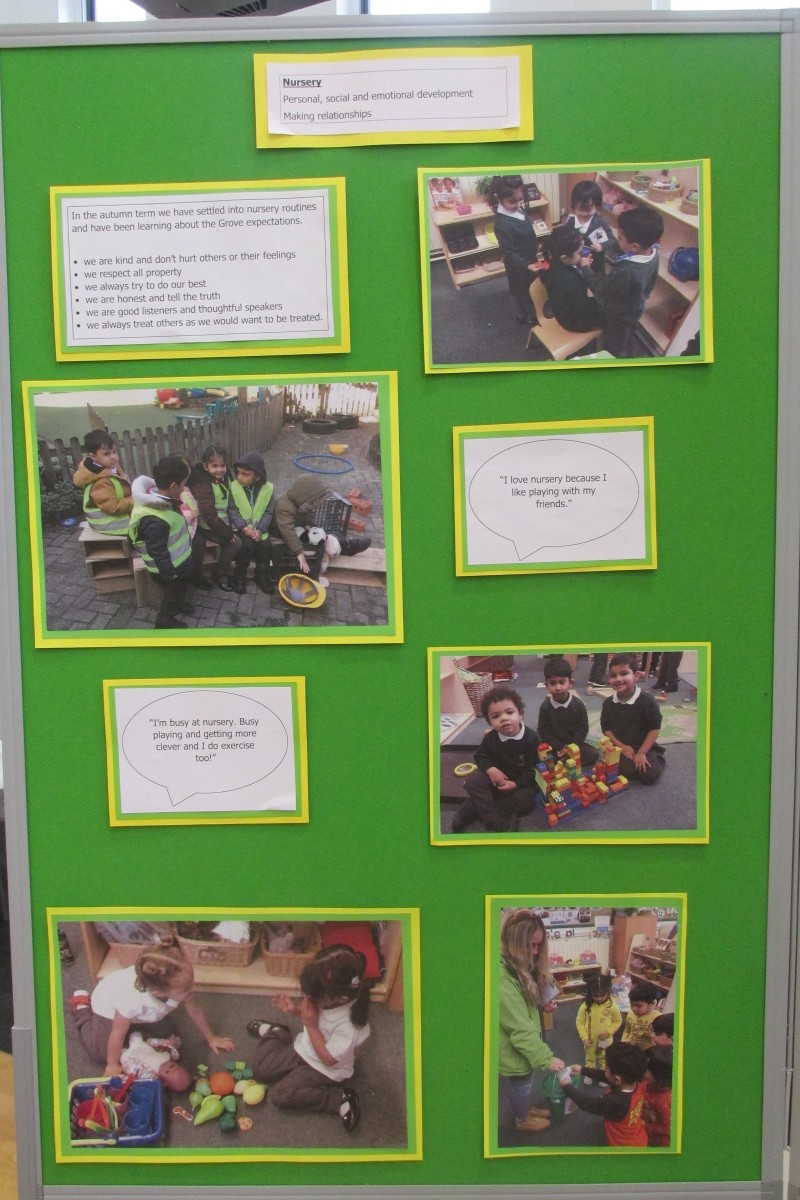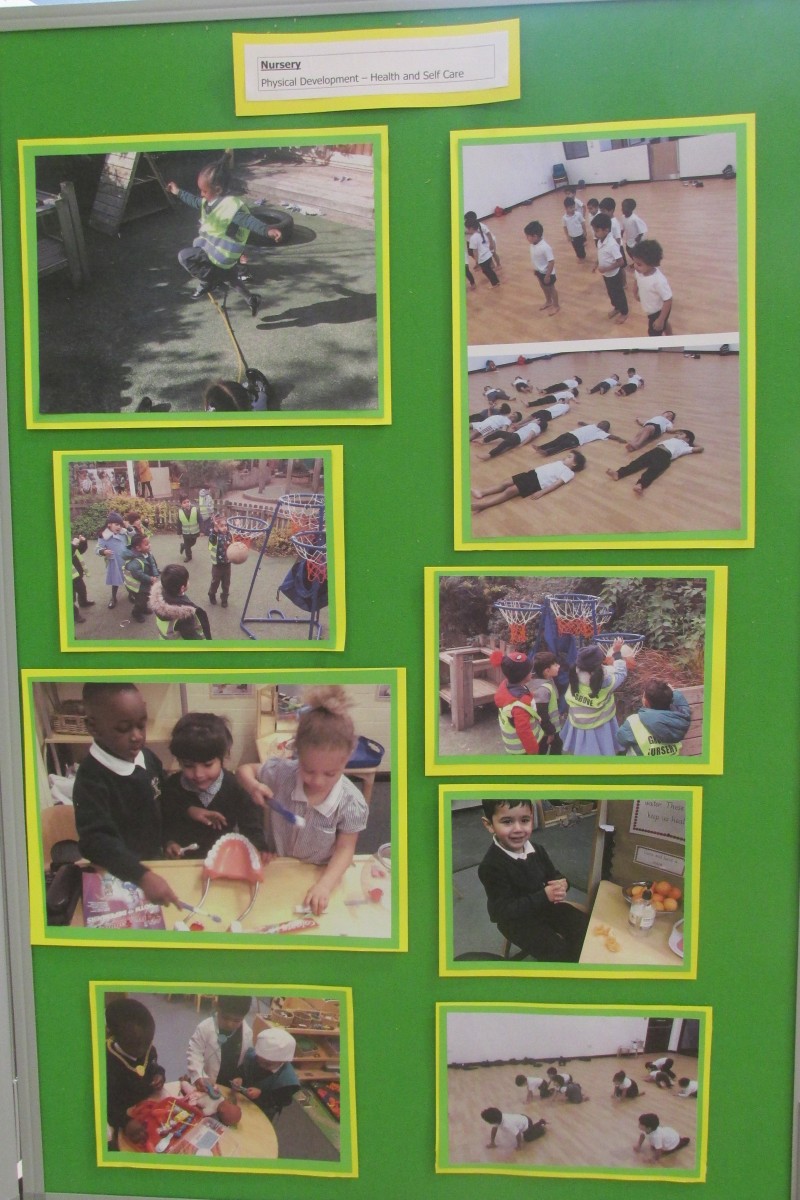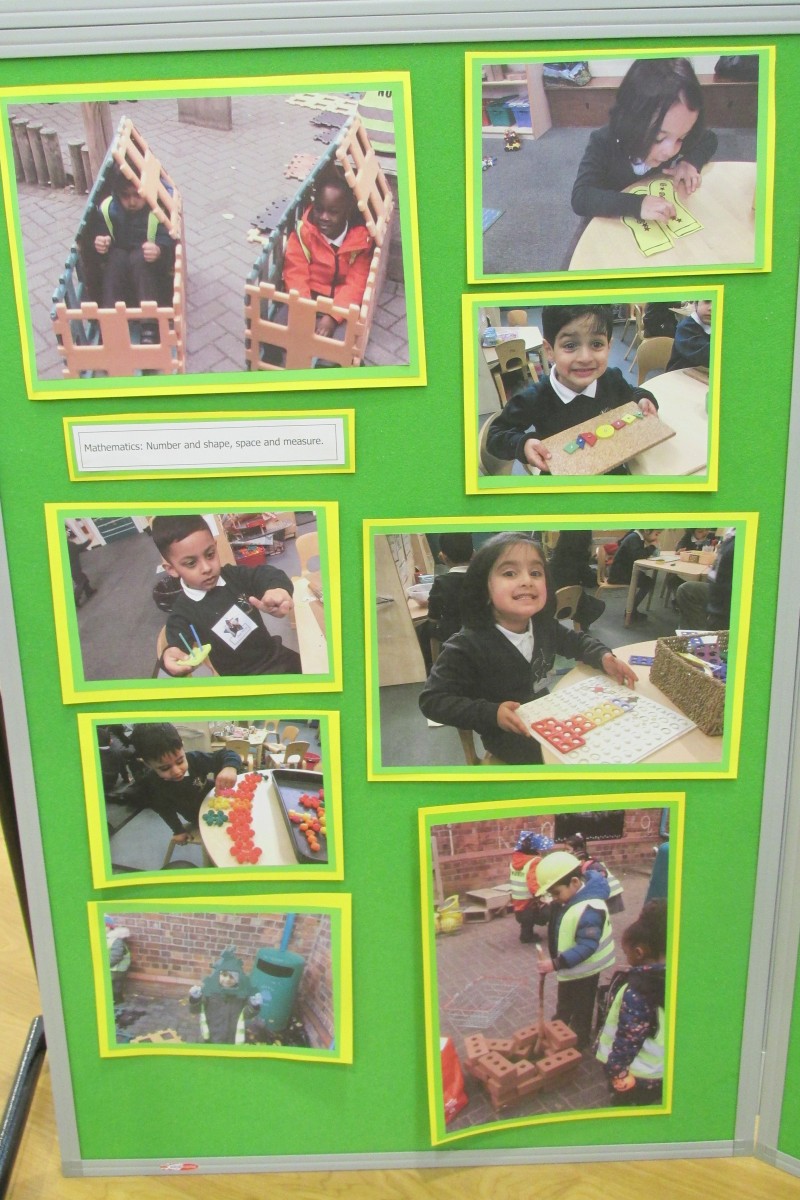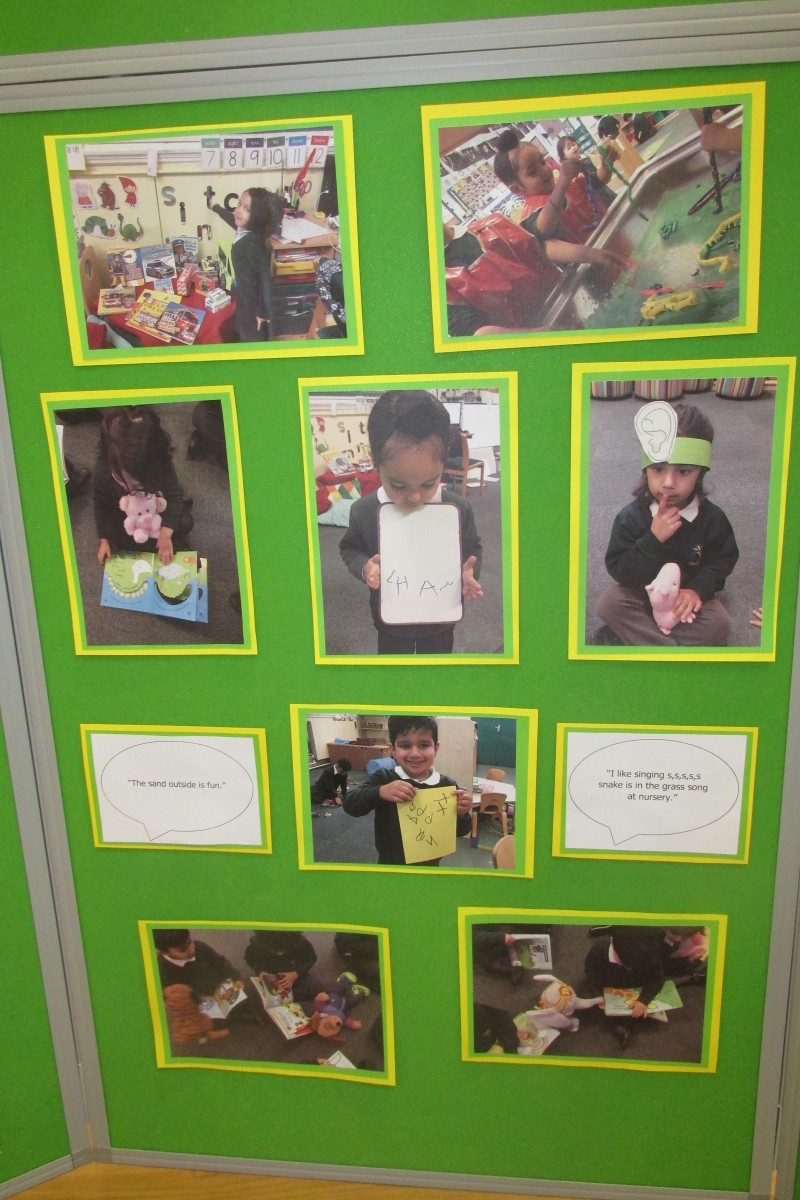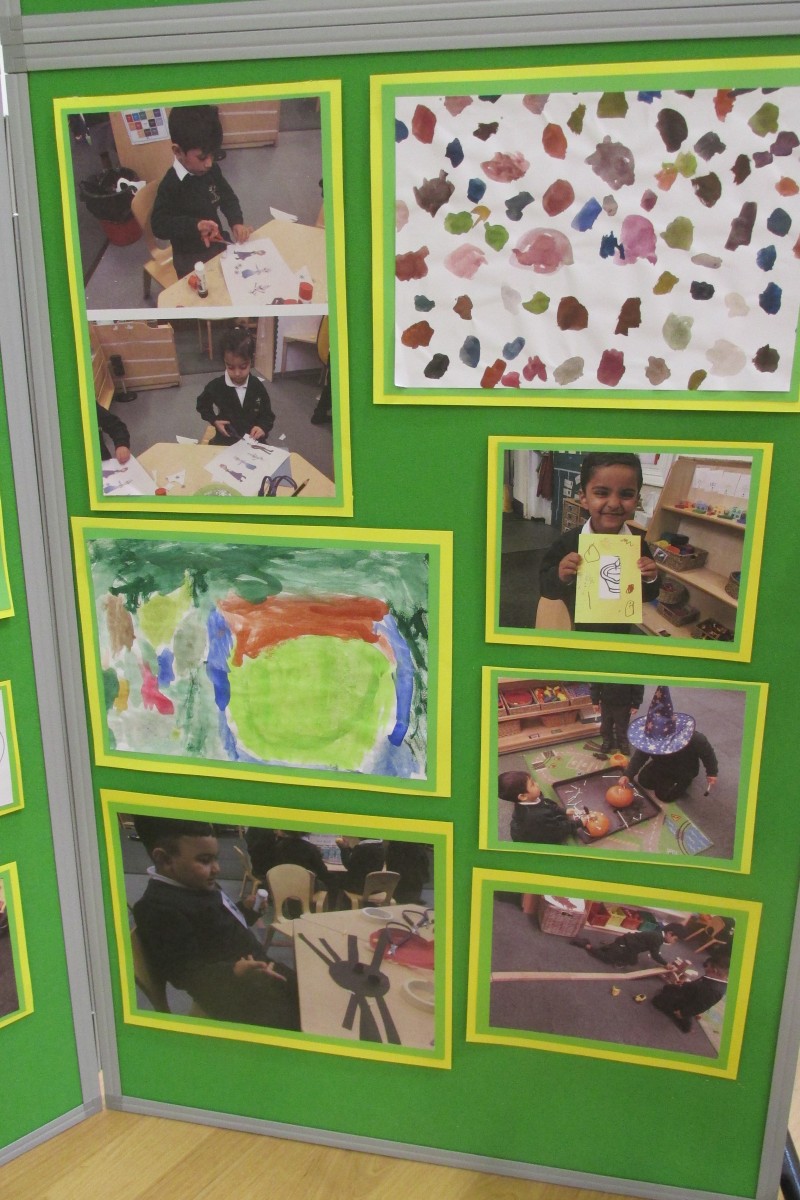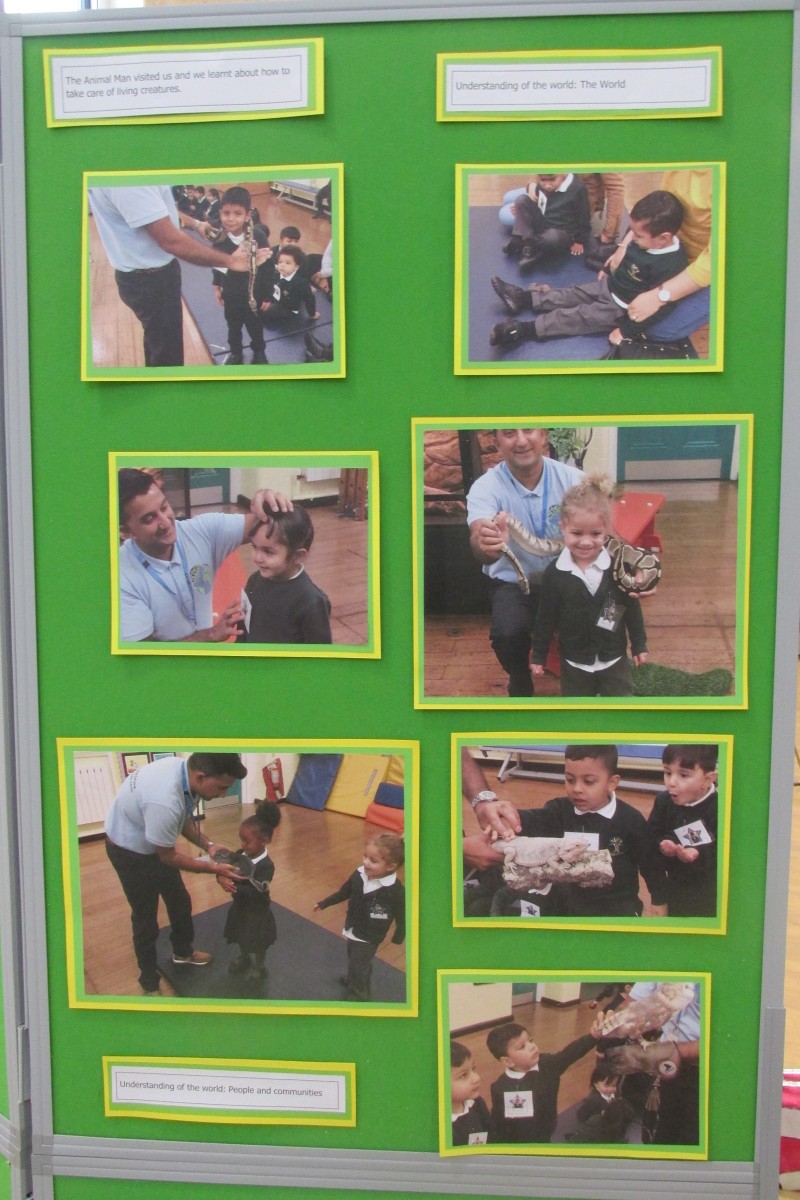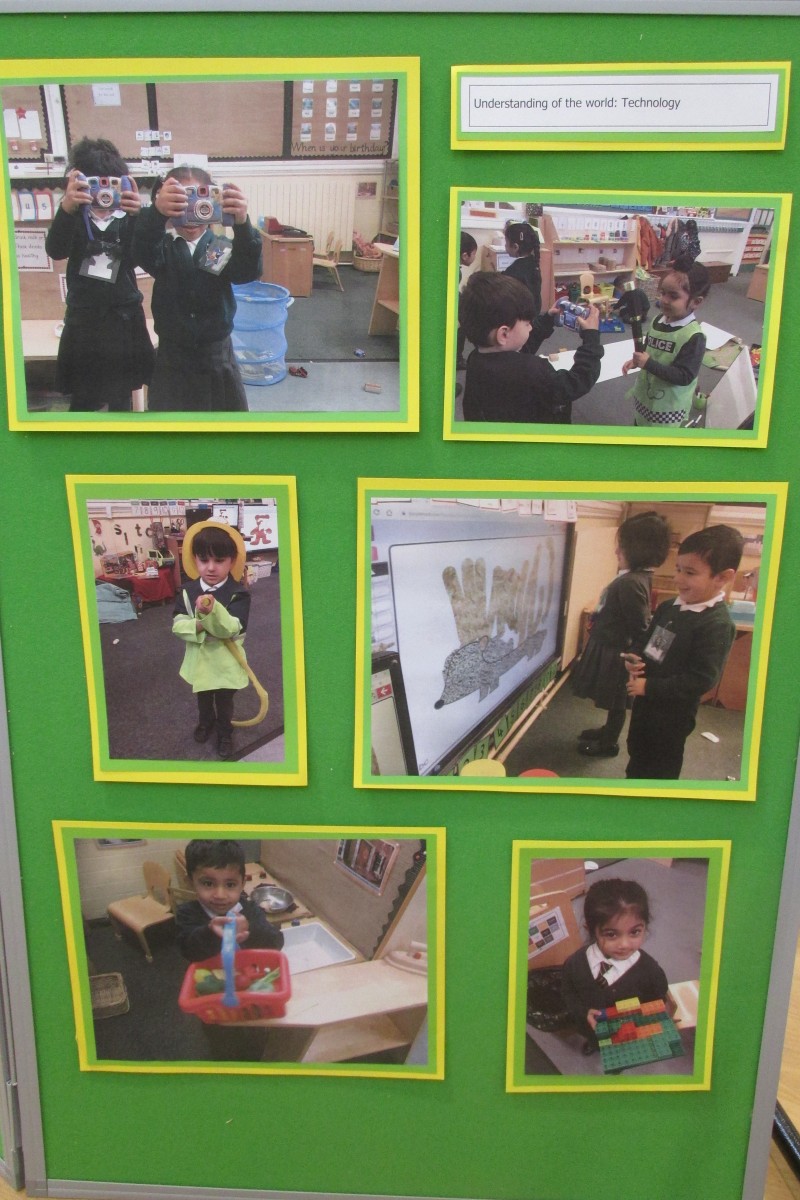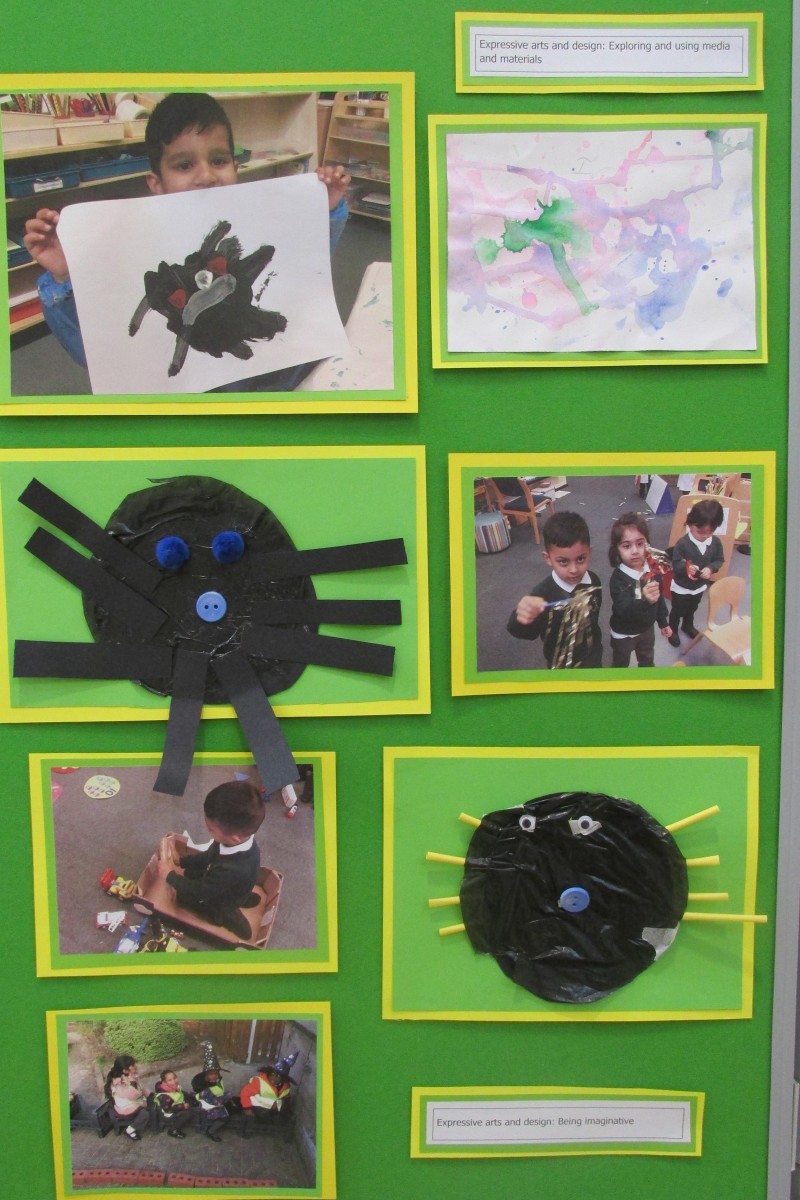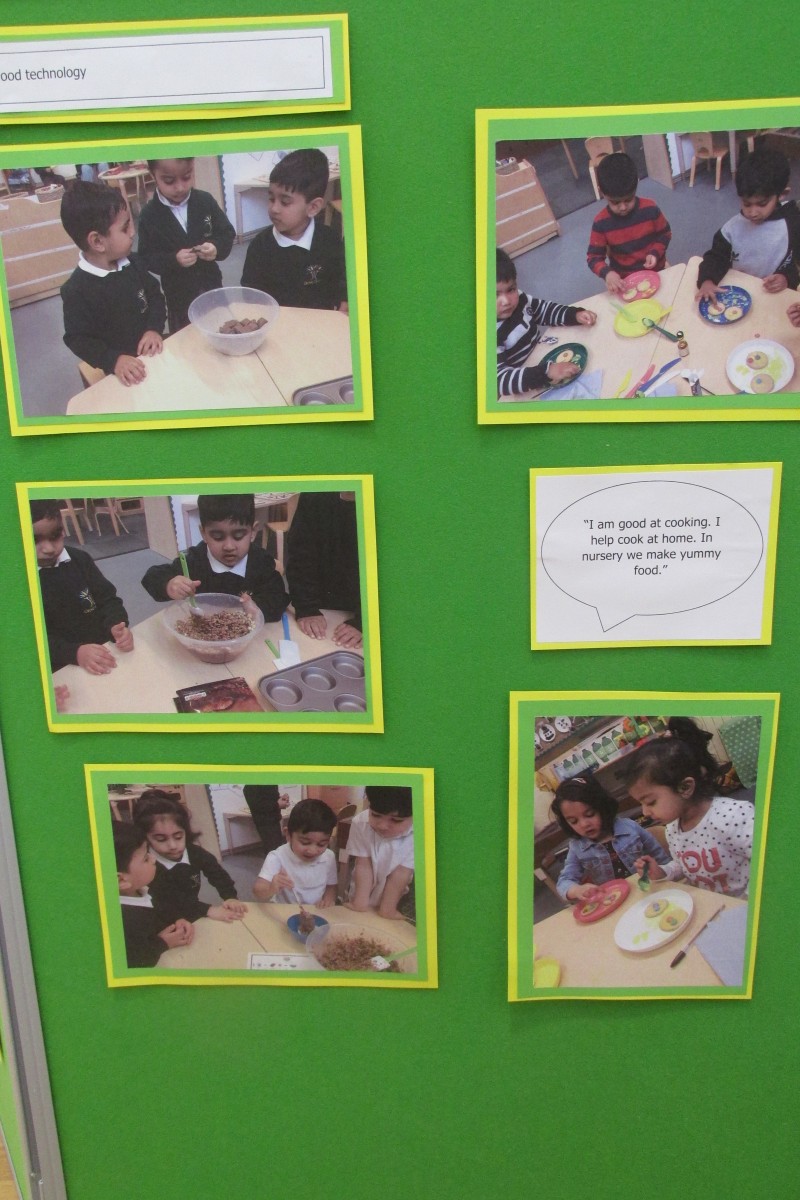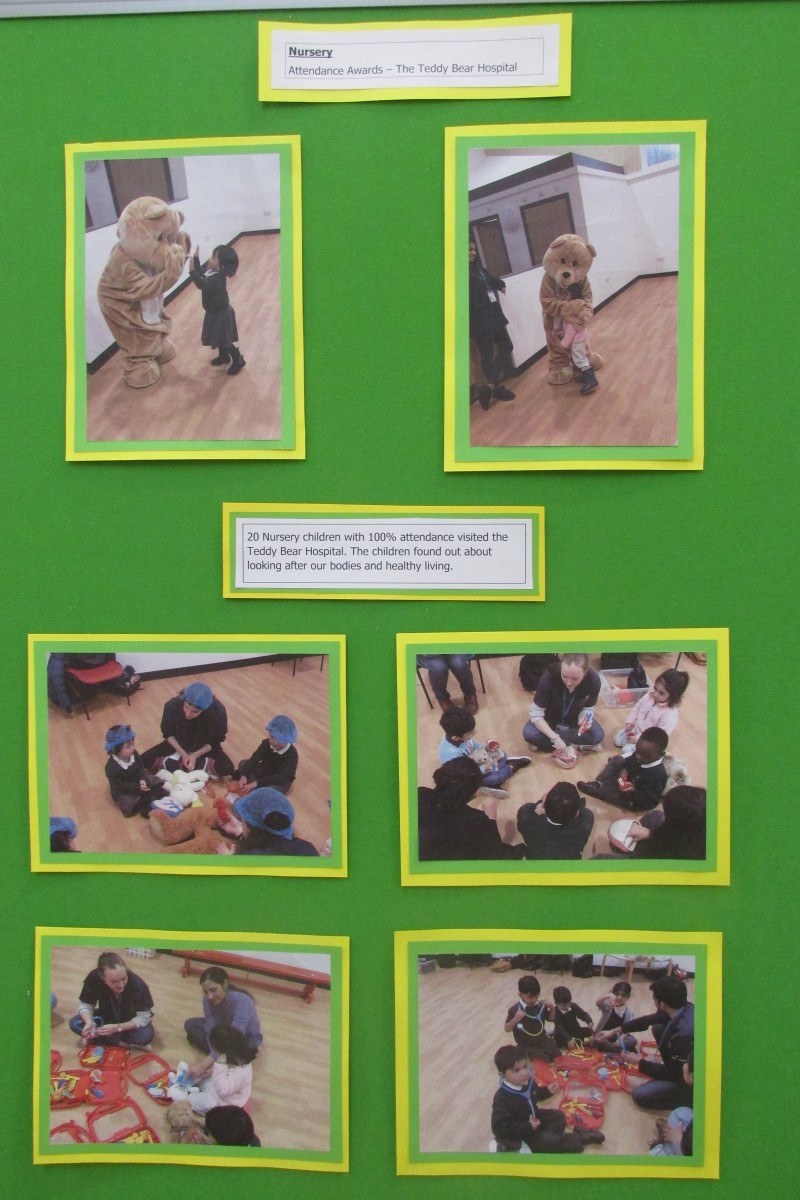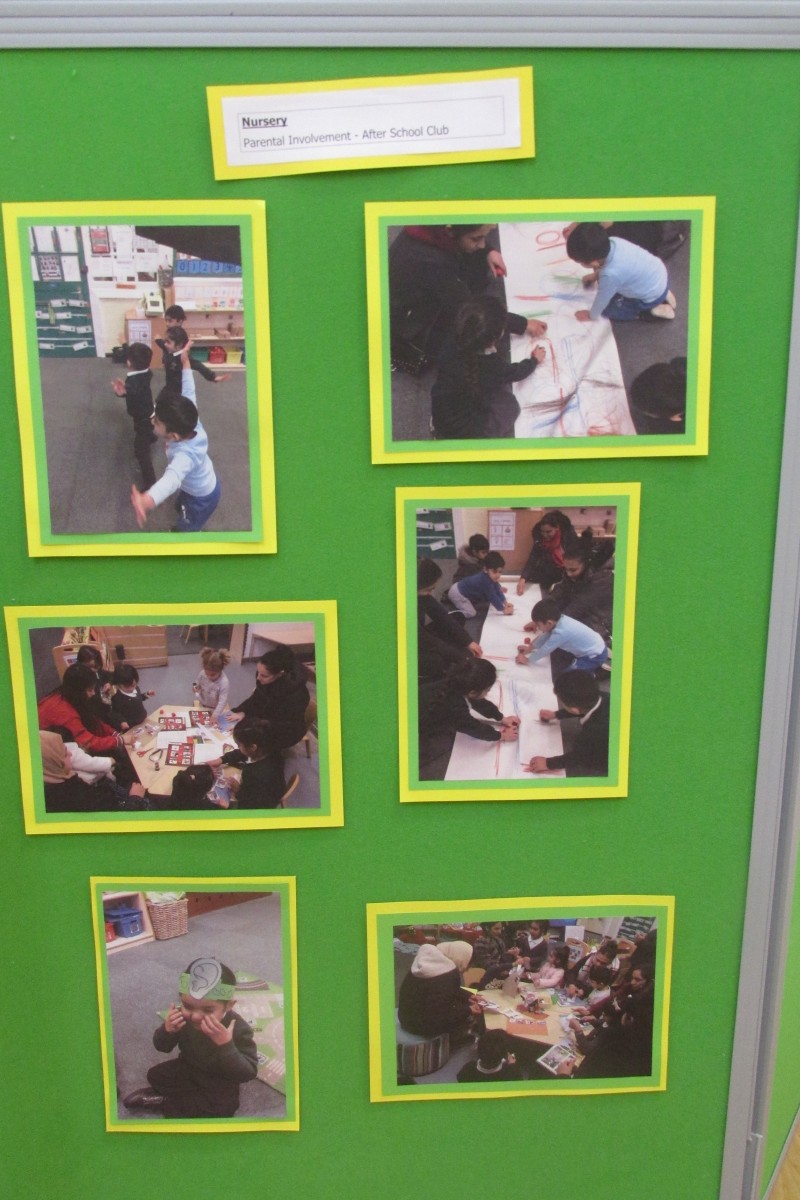 Autumn term
This week the children in nursery have thought about Anti-Bullying and how we are all different and all special. We have celebrated our differences by making odd socks for our friends and by wearing odd socks when we came to nursery!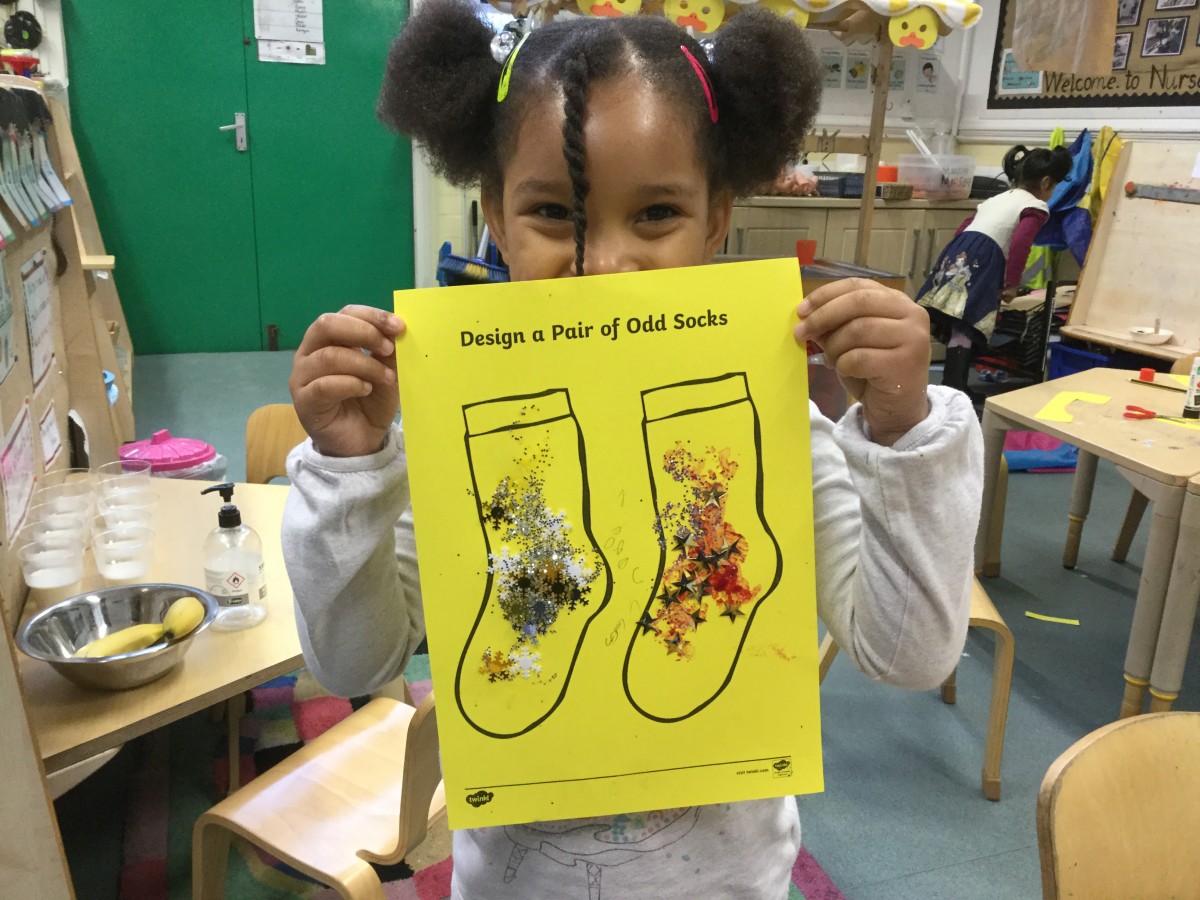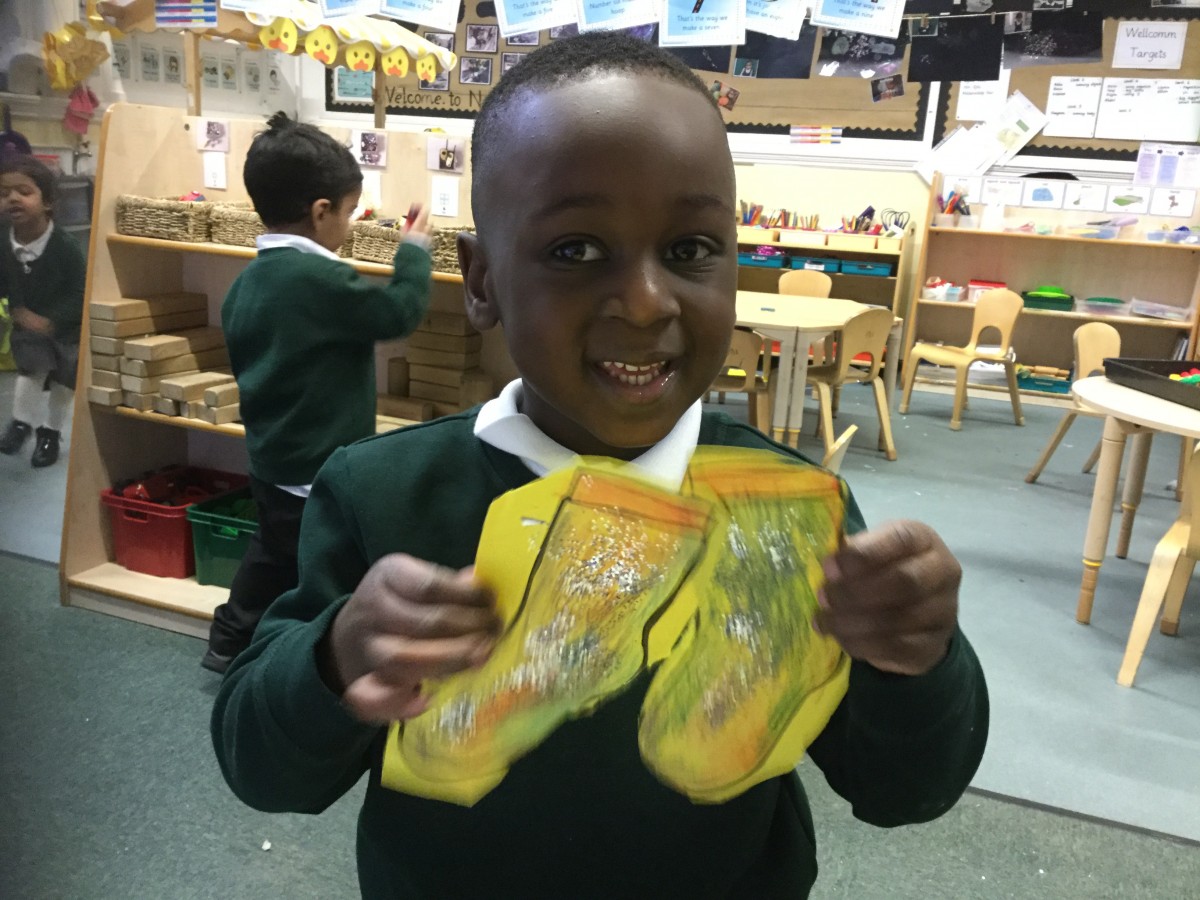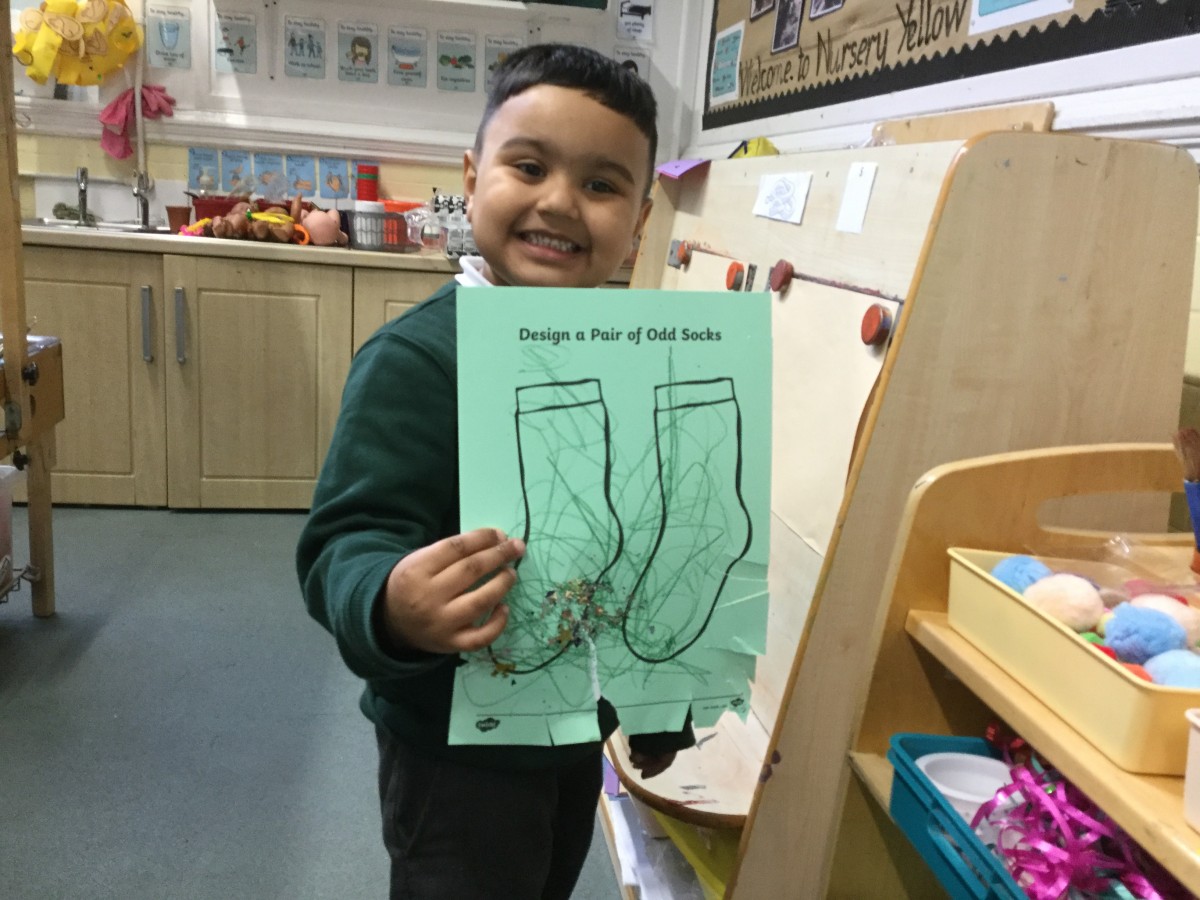 We also celebrated Children in Need this week by coming to school in spotty clothes. We had great fun raising money for other children by making spotty biscuits.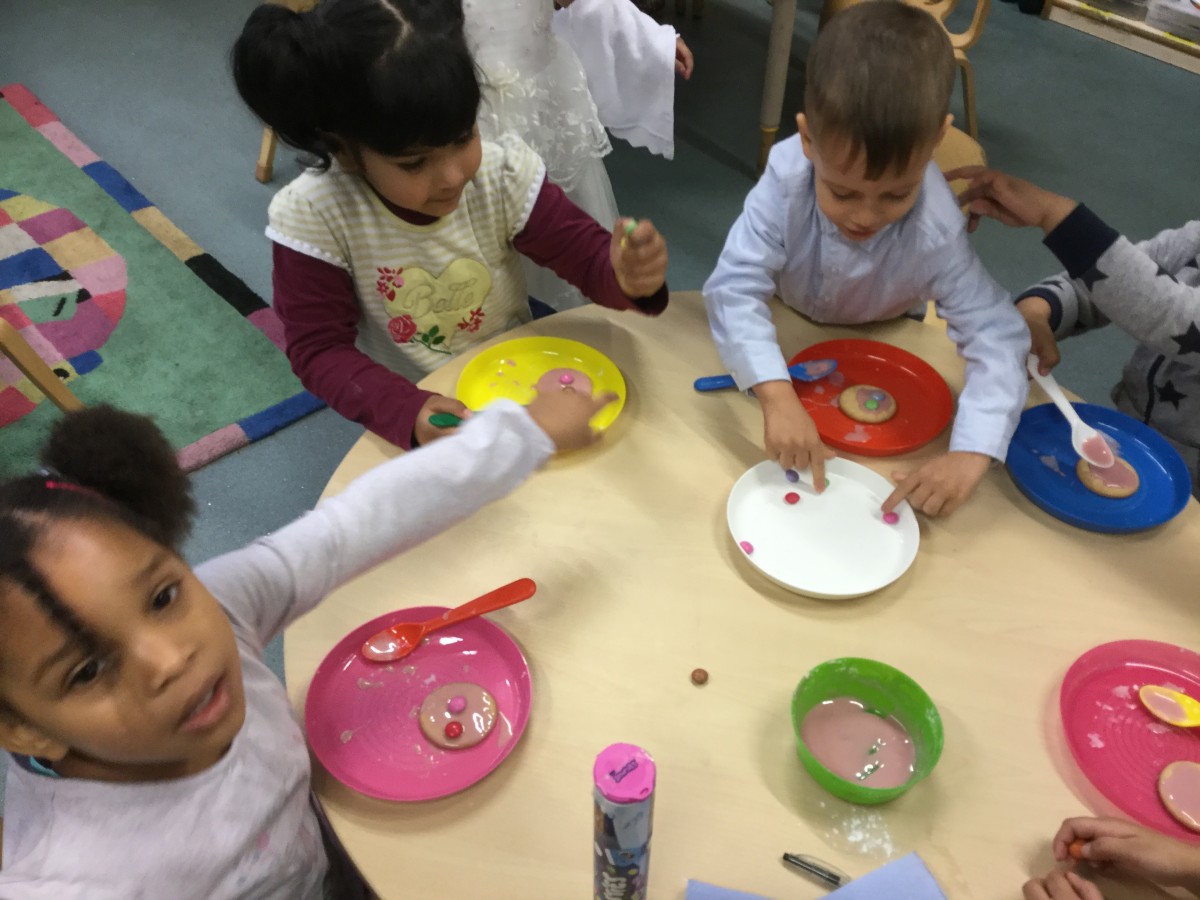 Well done Nursery!
This week nursery celebrated 100% attendance. All those lucky children who have come to nursery every day were invited to join the Teddy Bear's Hospital. We joined the student doctors to help us take care of our teddy bears.We had great fun learning about ourselves and how to stay healthy.