Anti-Bullying Week 2017
Next week Grove School will be holding our annual 'Anti-Bullying Week', which is acknowledged at this time every year as a key focus across the country. Anti-Bullying Week shines a spotlight on bullying and encourages children to take action against bullying throughout the year.
This year's theme for Anti-Bullying is, 'All Different, All Equal.' which will empower children to celebrate what makes them, and others, unique. The theme will be introduced to children on Monday during assemblies.
There are a number of activities that will be taking place throughout the week including:
- On Monday 13th November, children will have the chance to participate in wearing socks or tights that are not school colours. Children can wear patterned and different coloured tights and socks.
- Children will be given a wristband with the anti-bullying logo.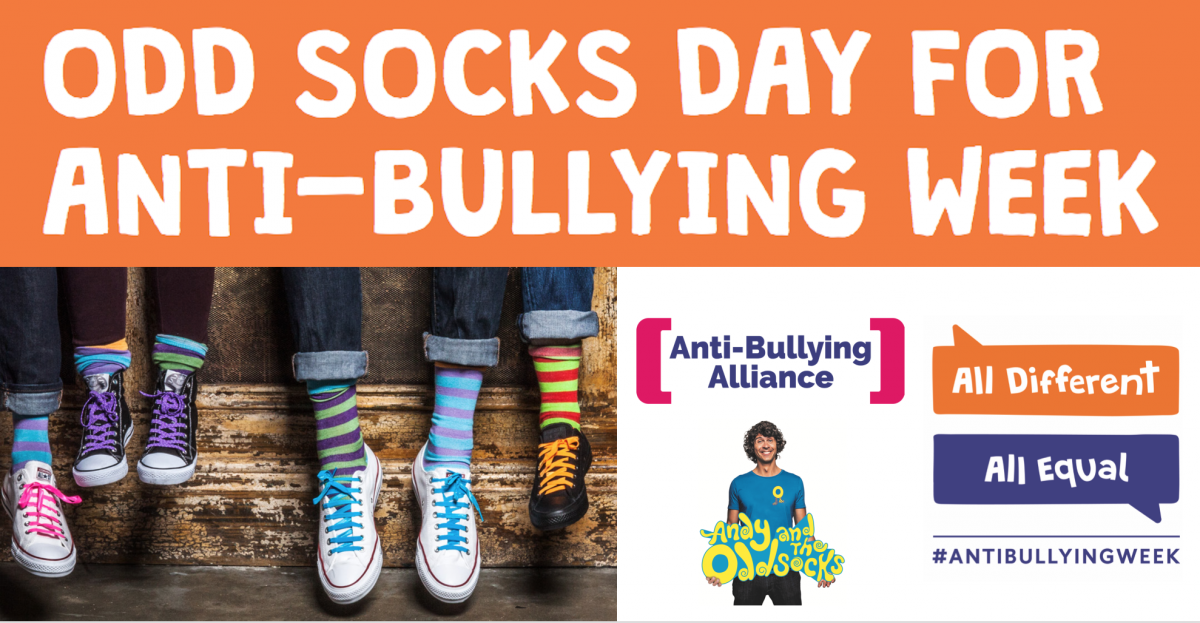 On Monday 13th November lots of children (and teachers) wore odd socks in support of anti-bullying week. Below are some photographs of all the wonderful odd socks we saw around school on Monday.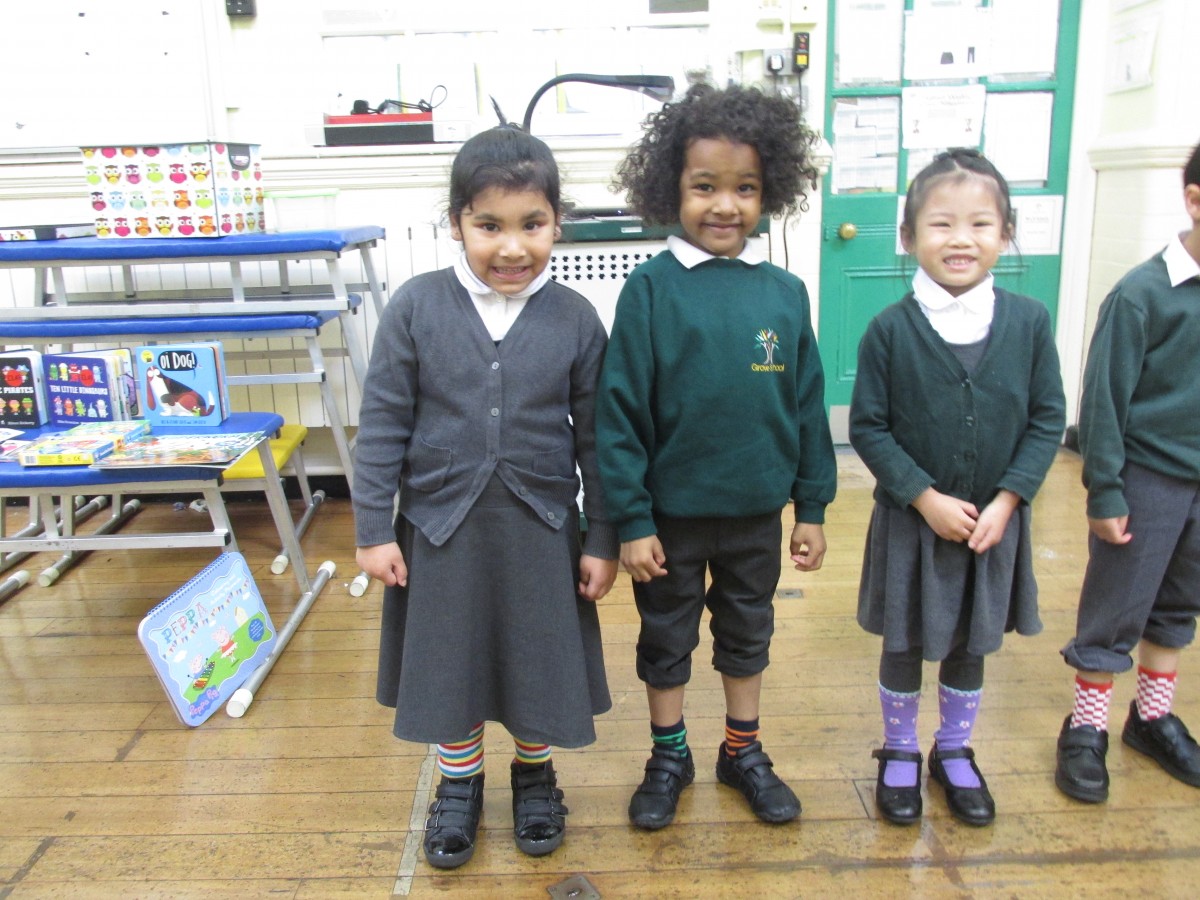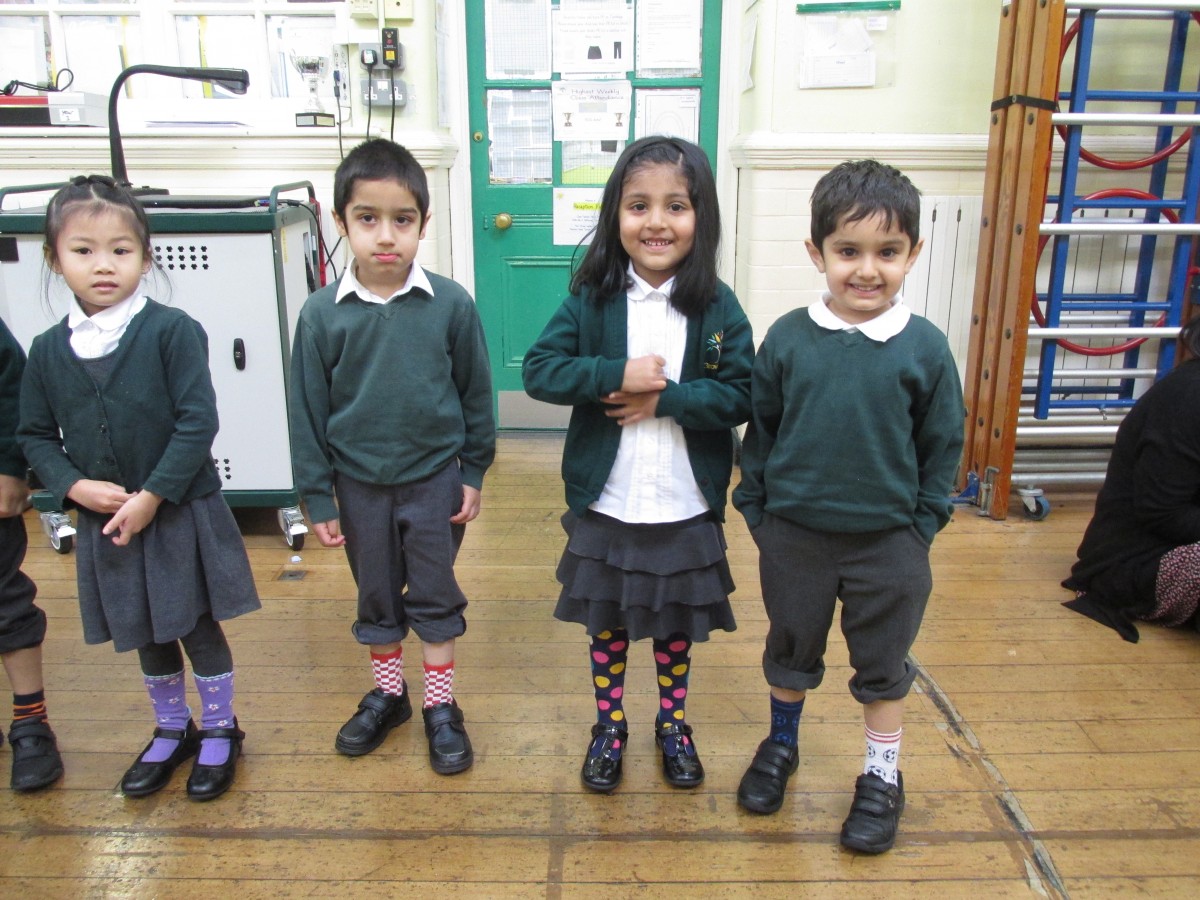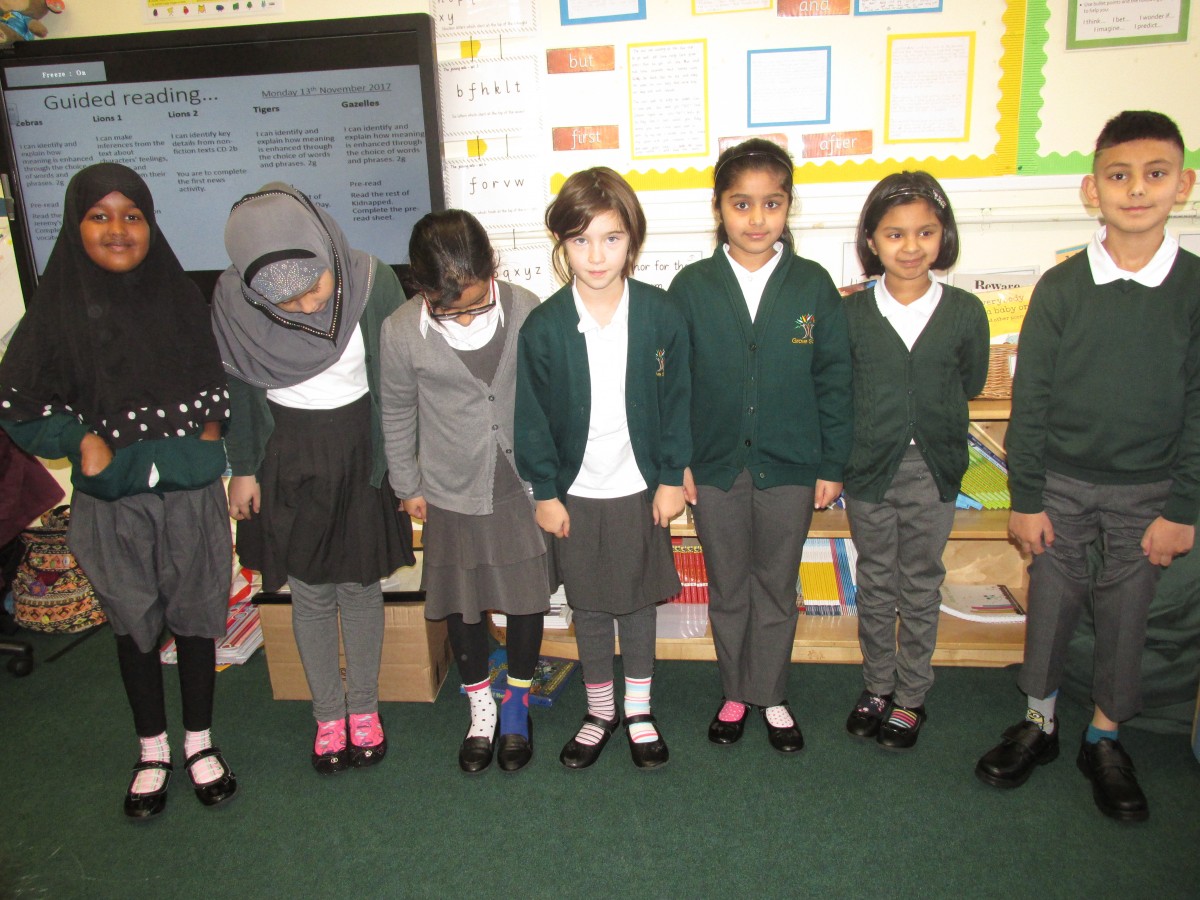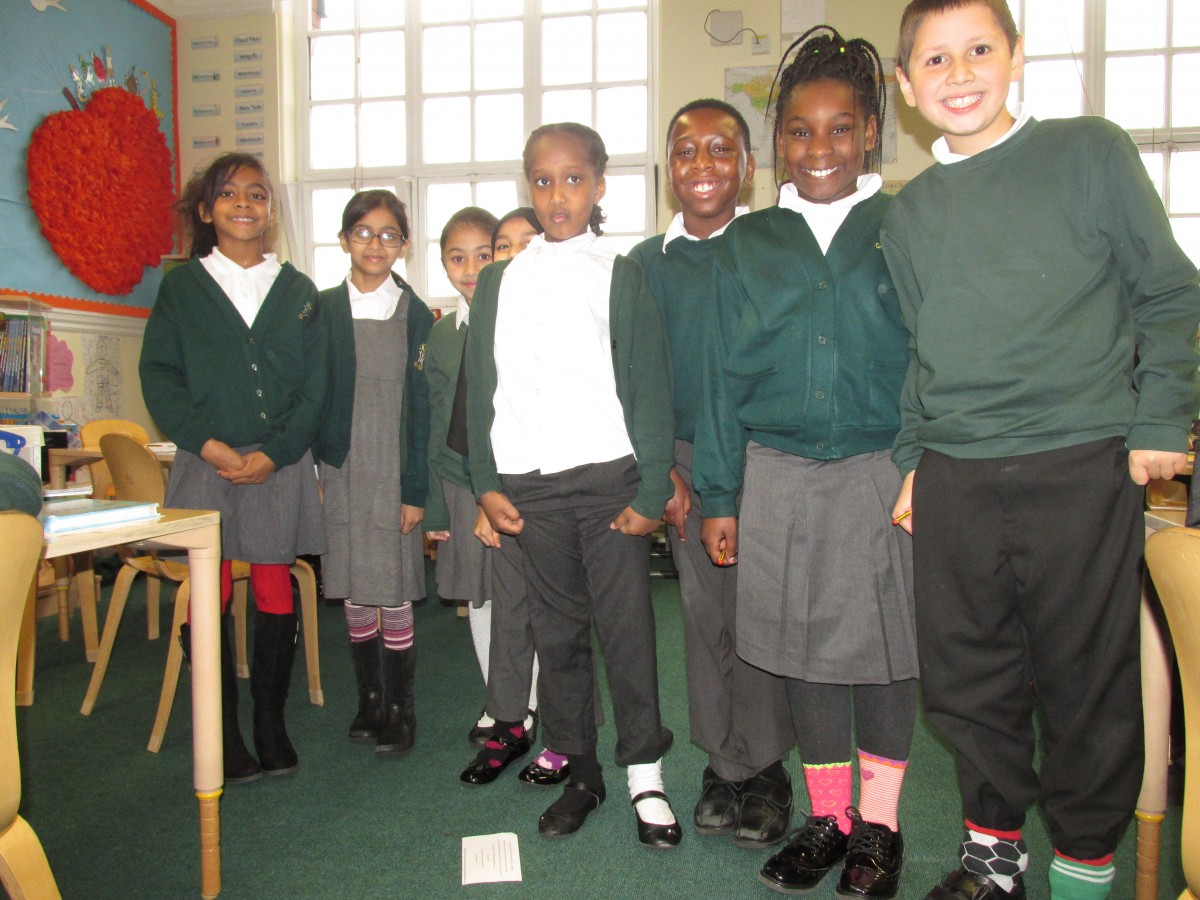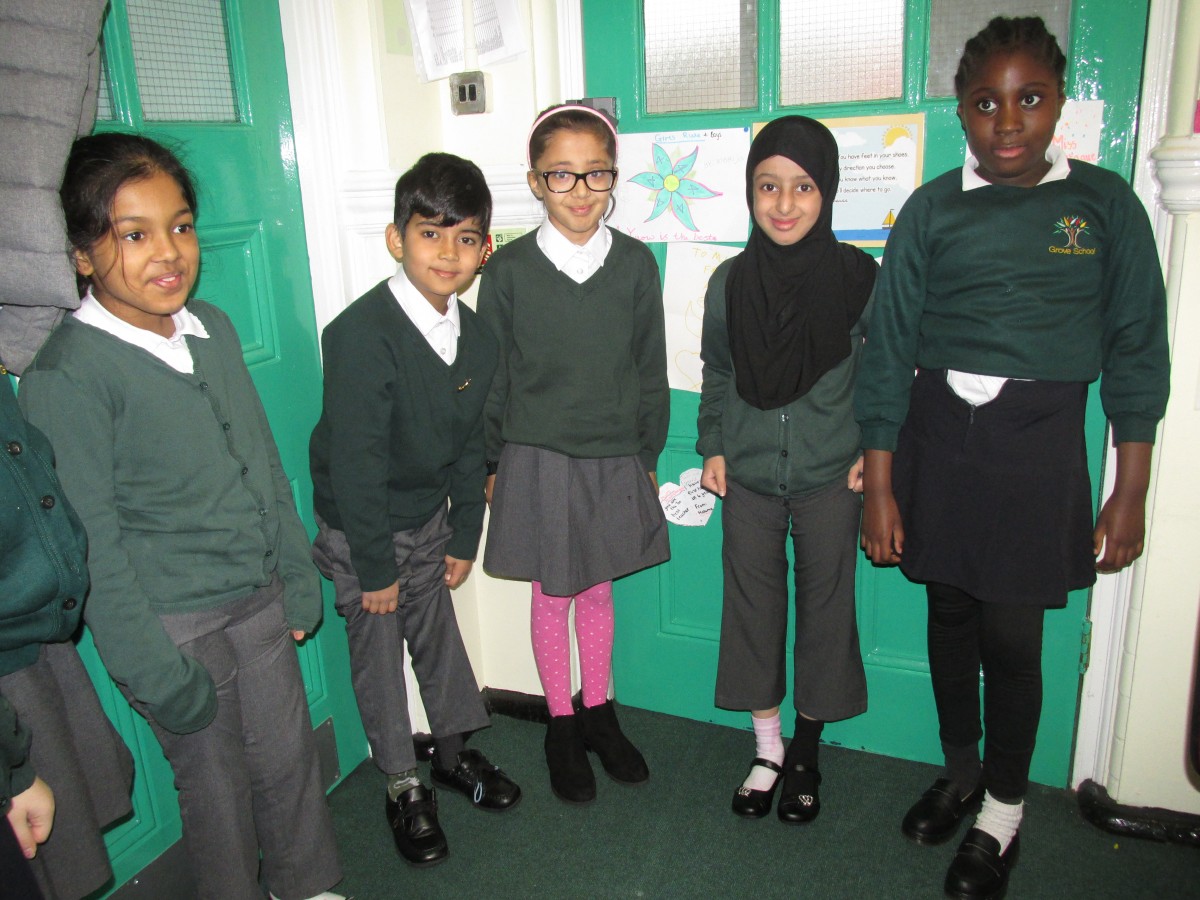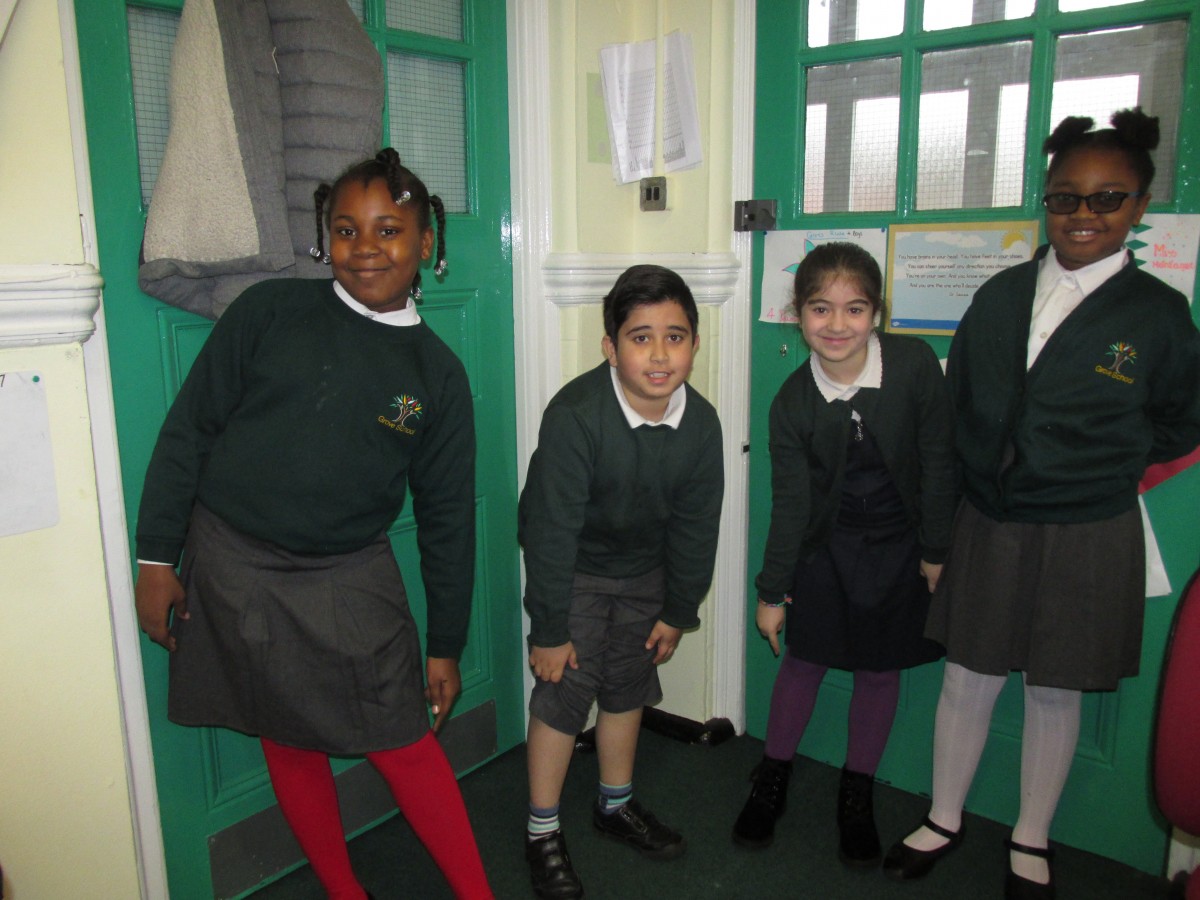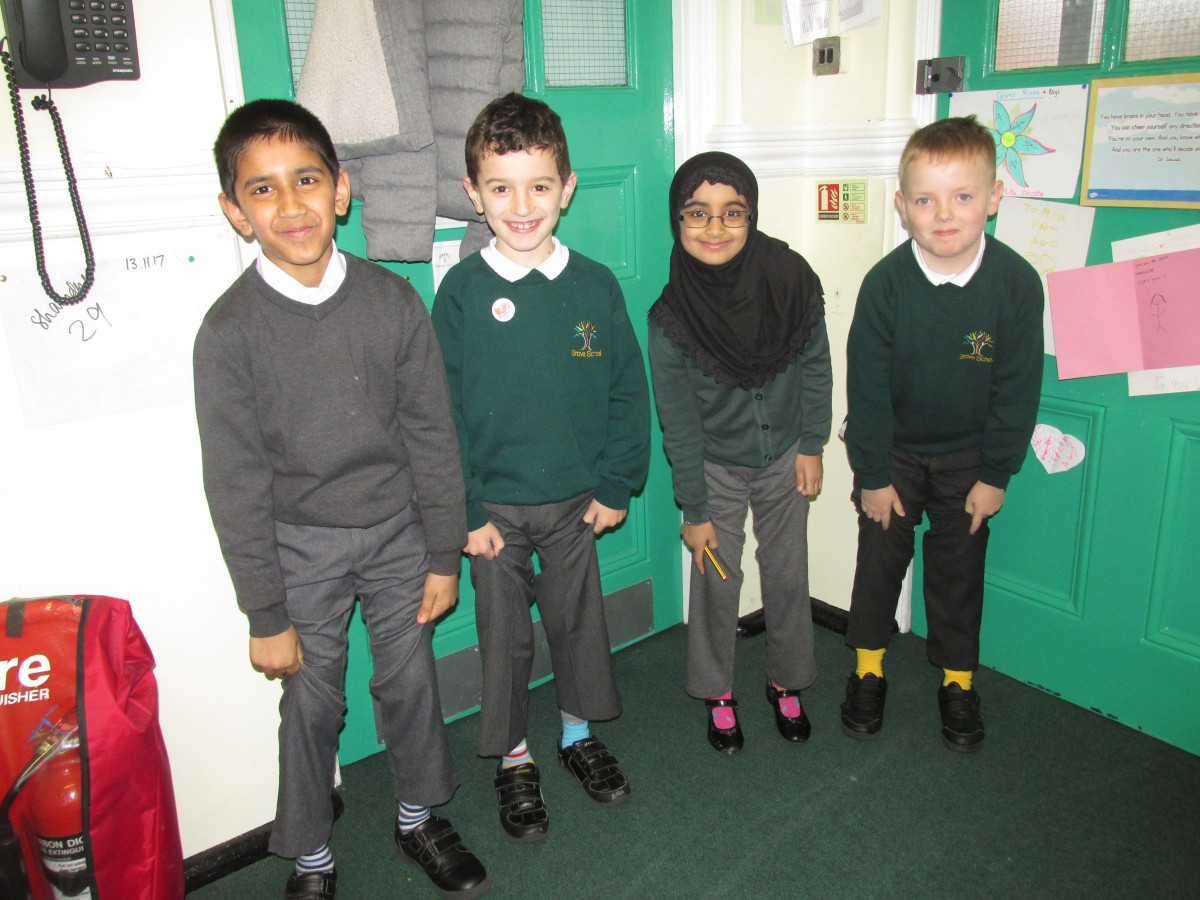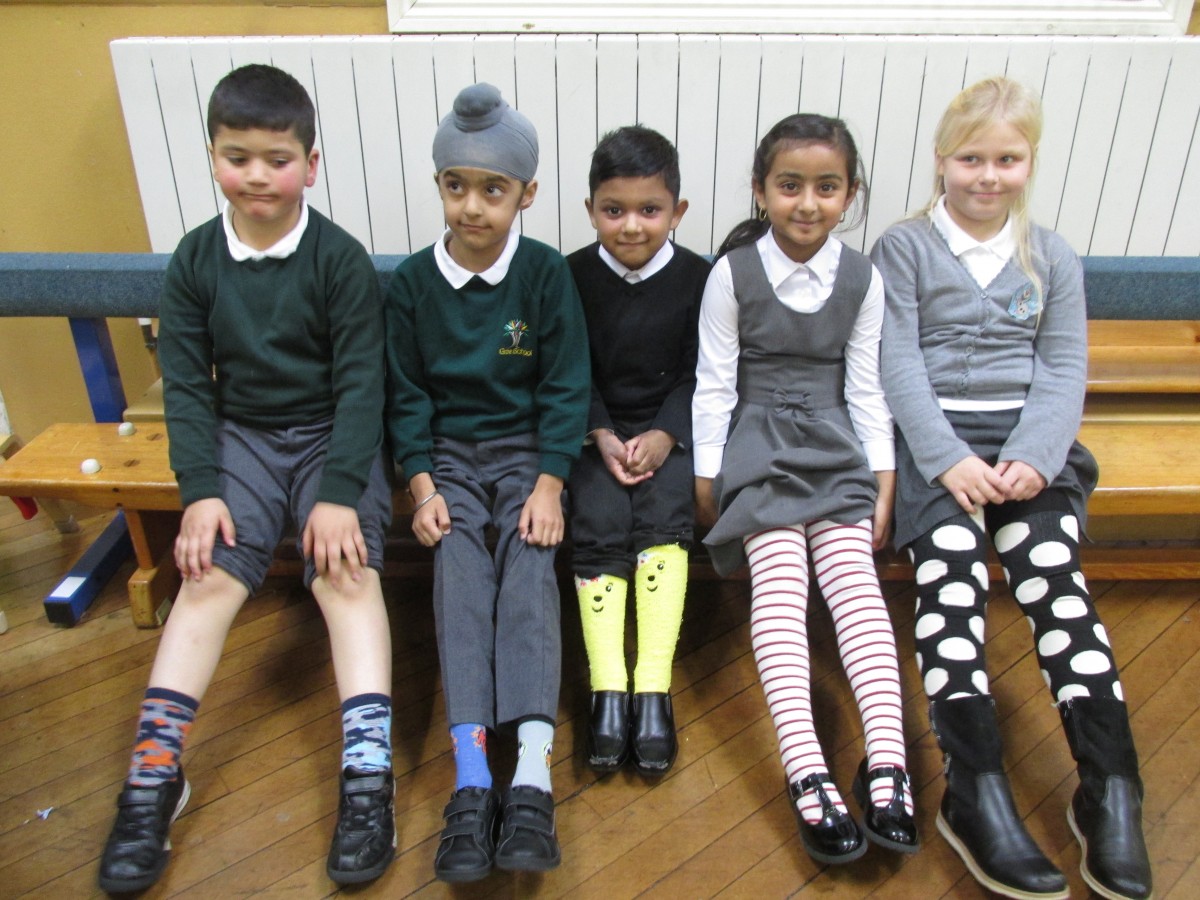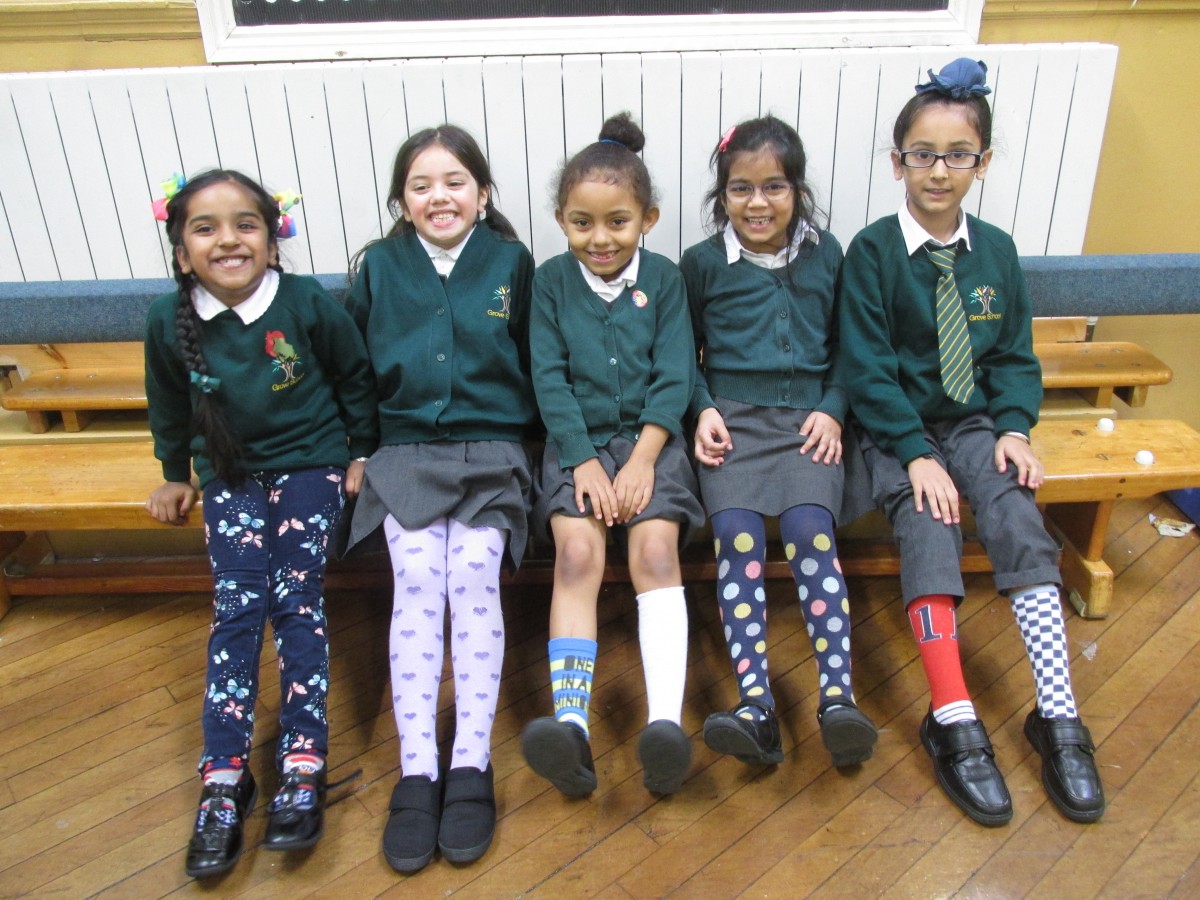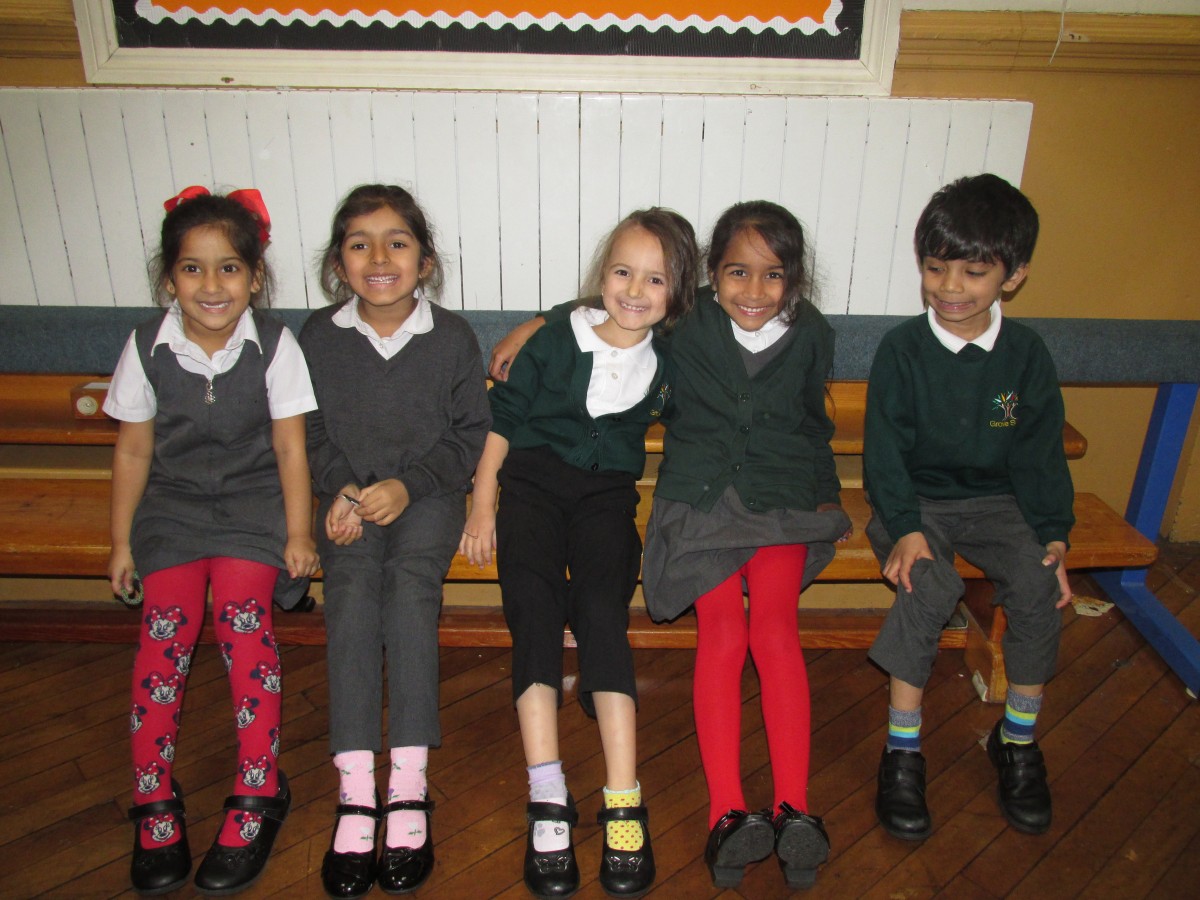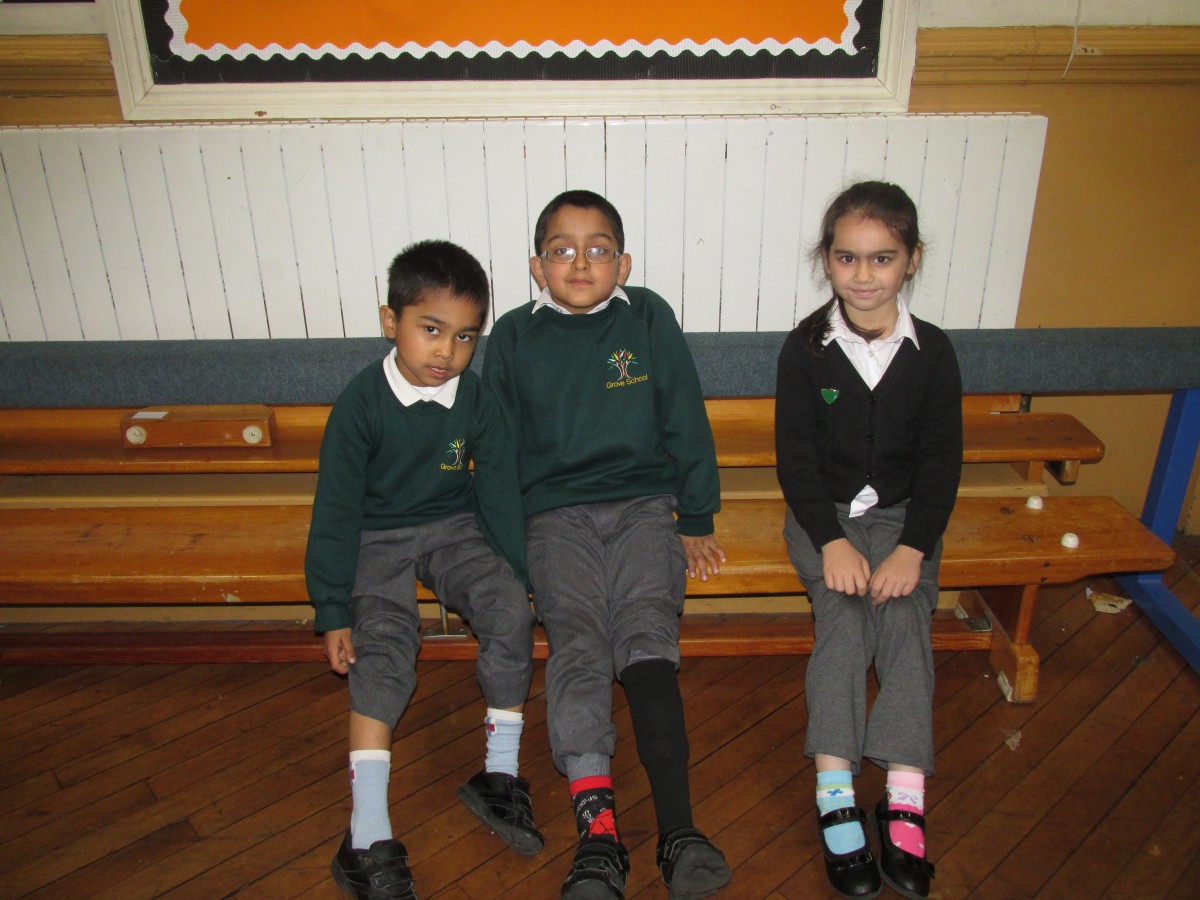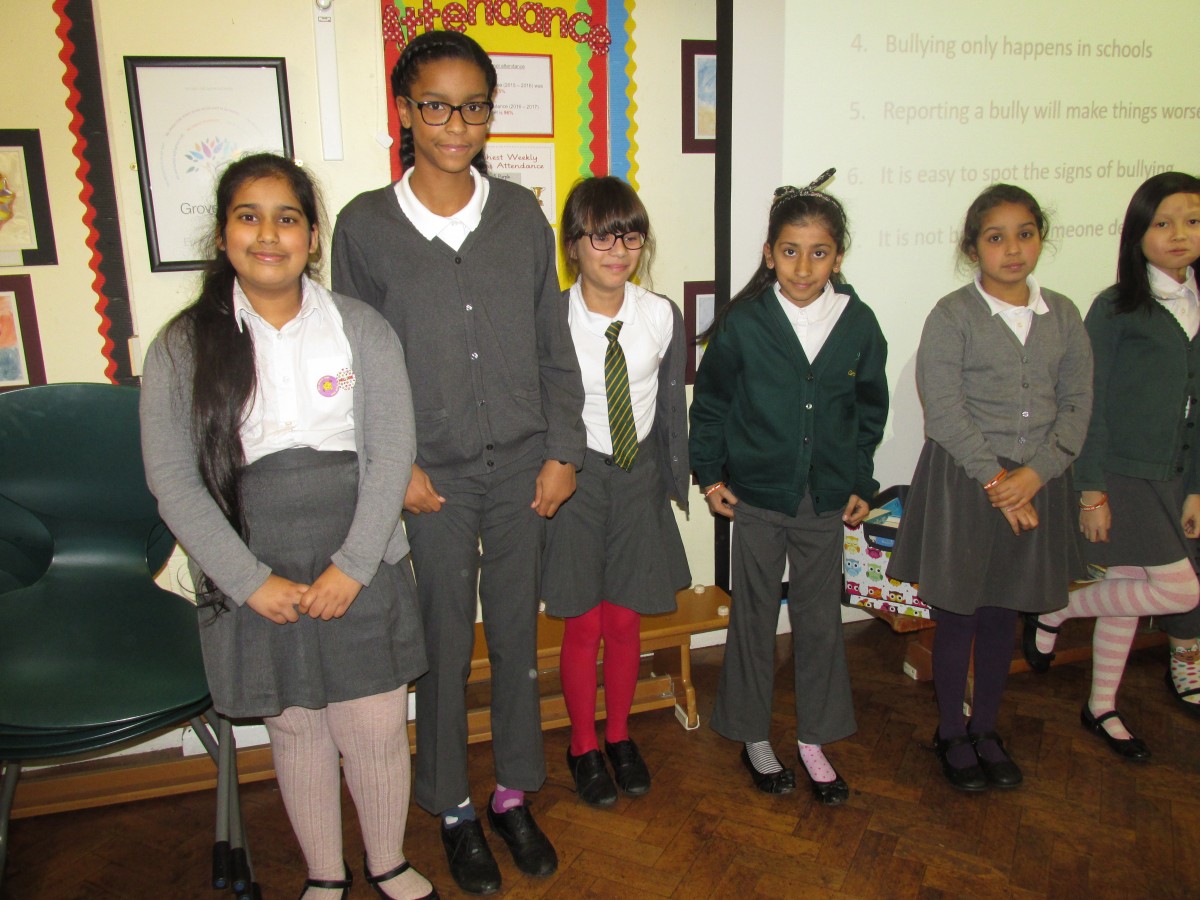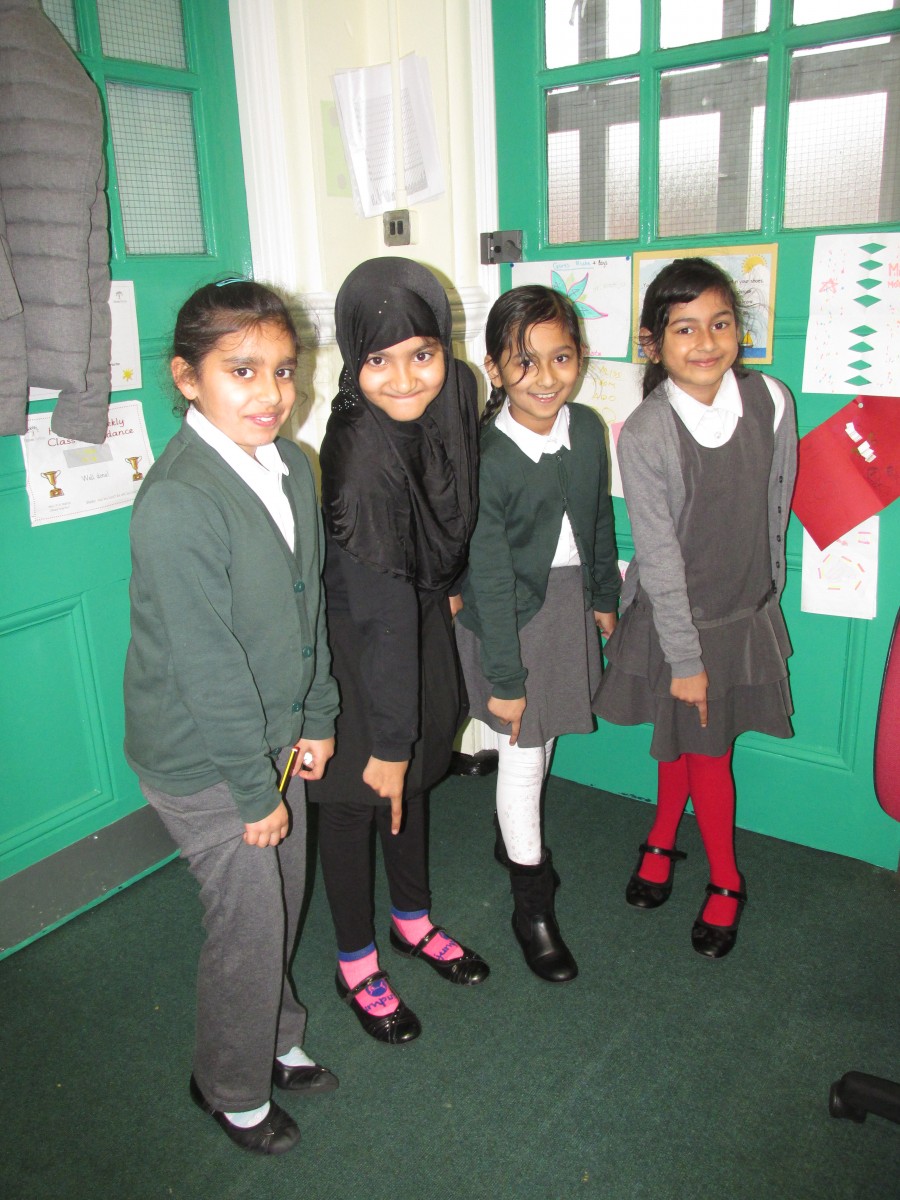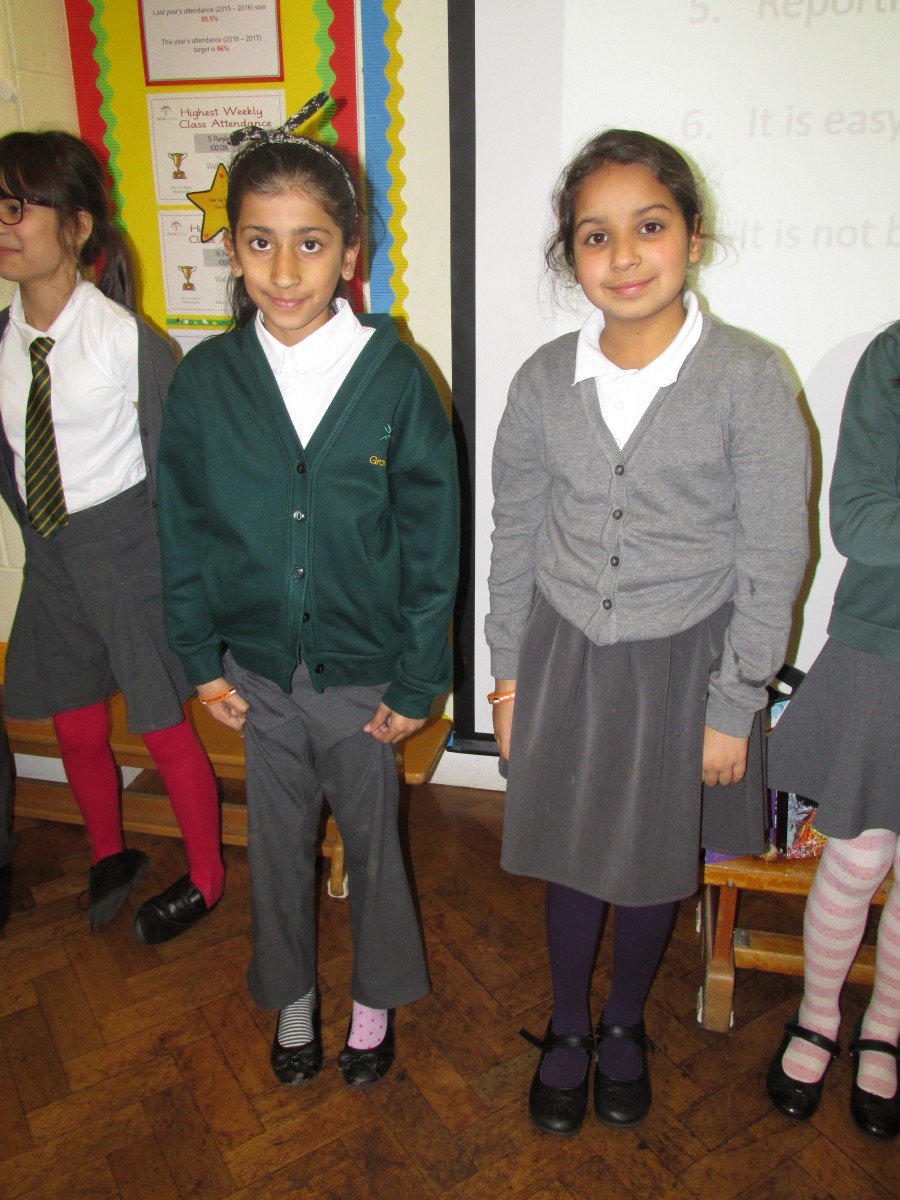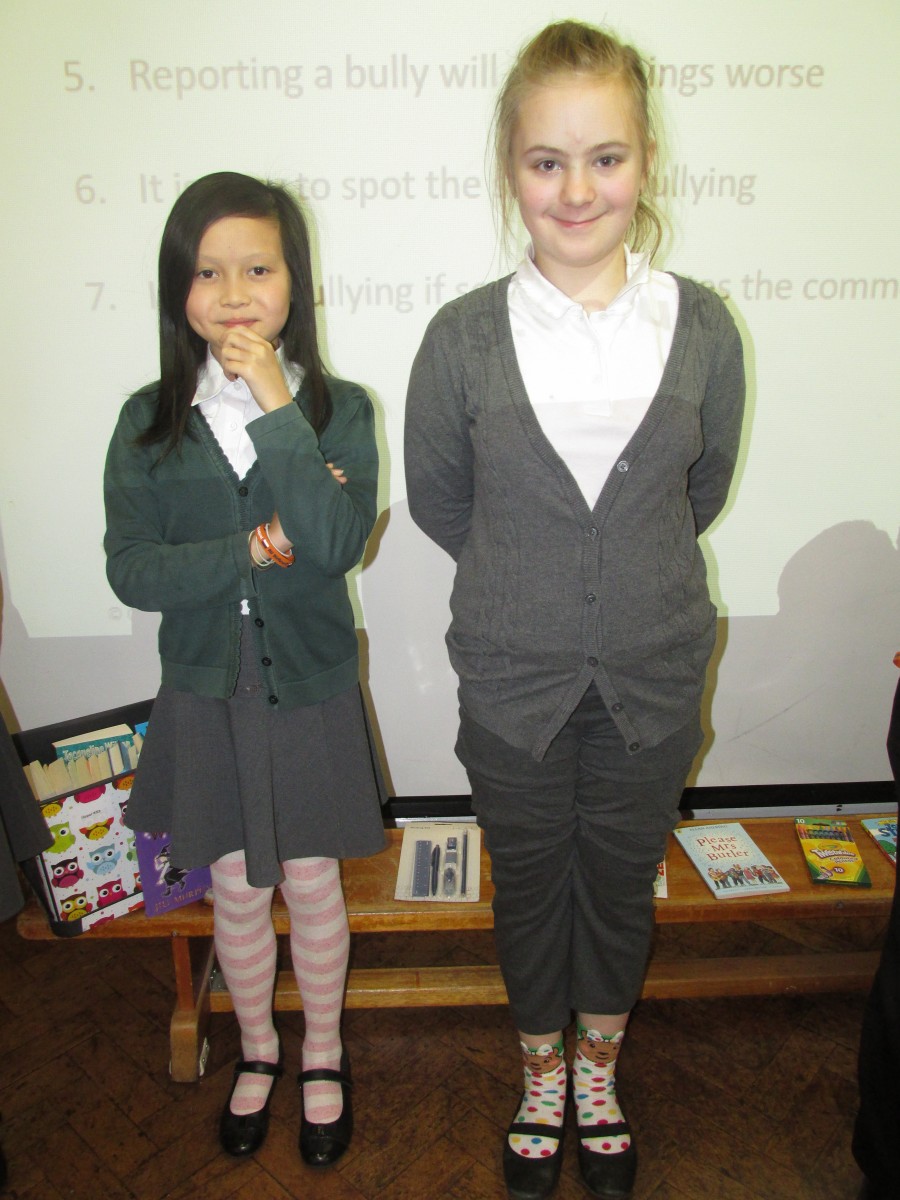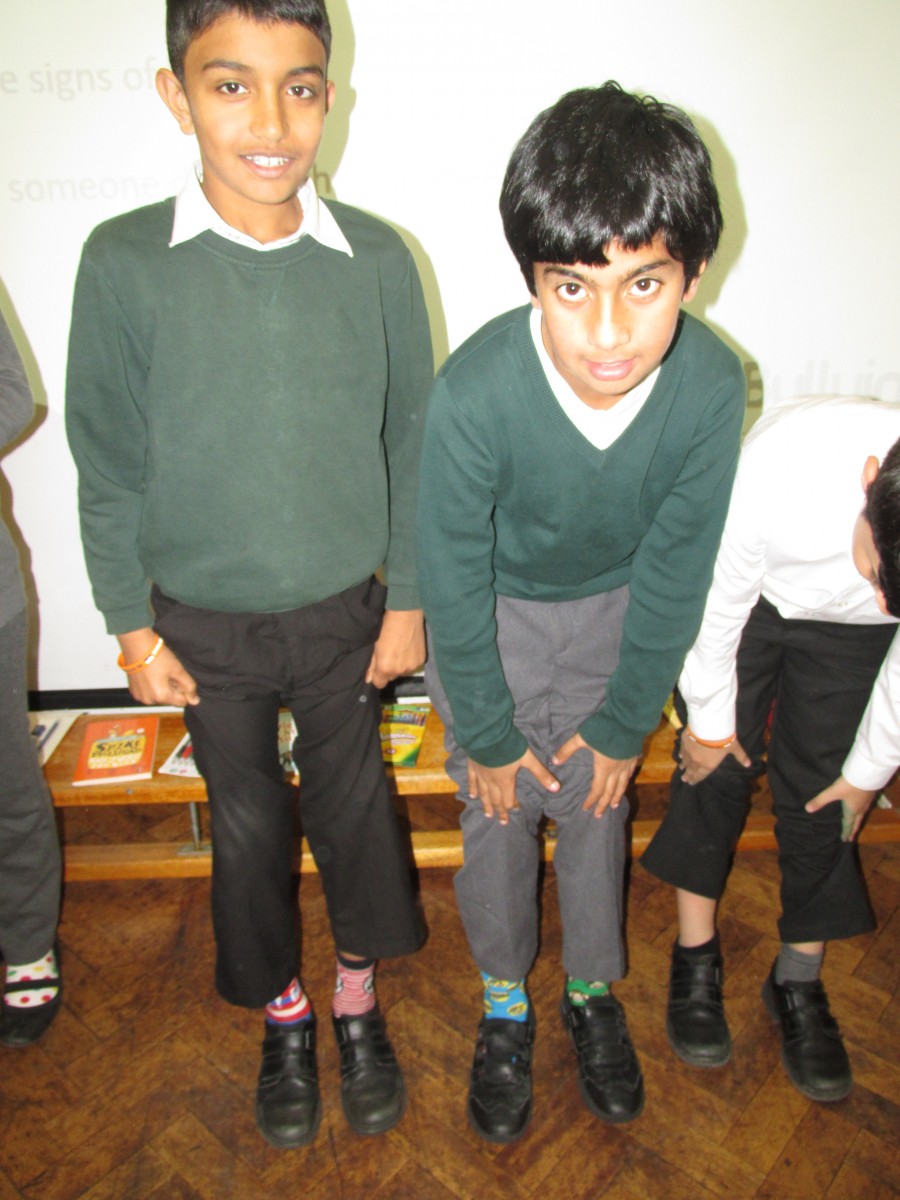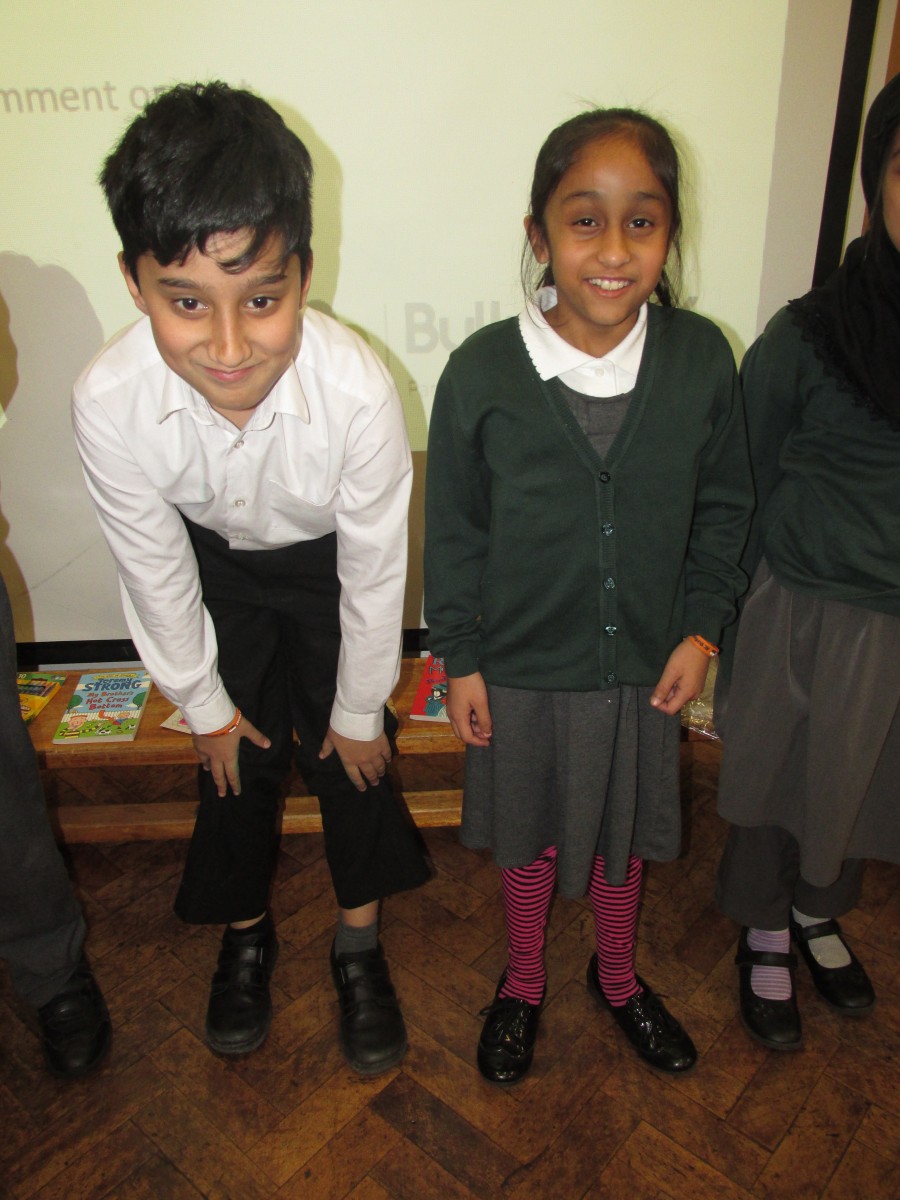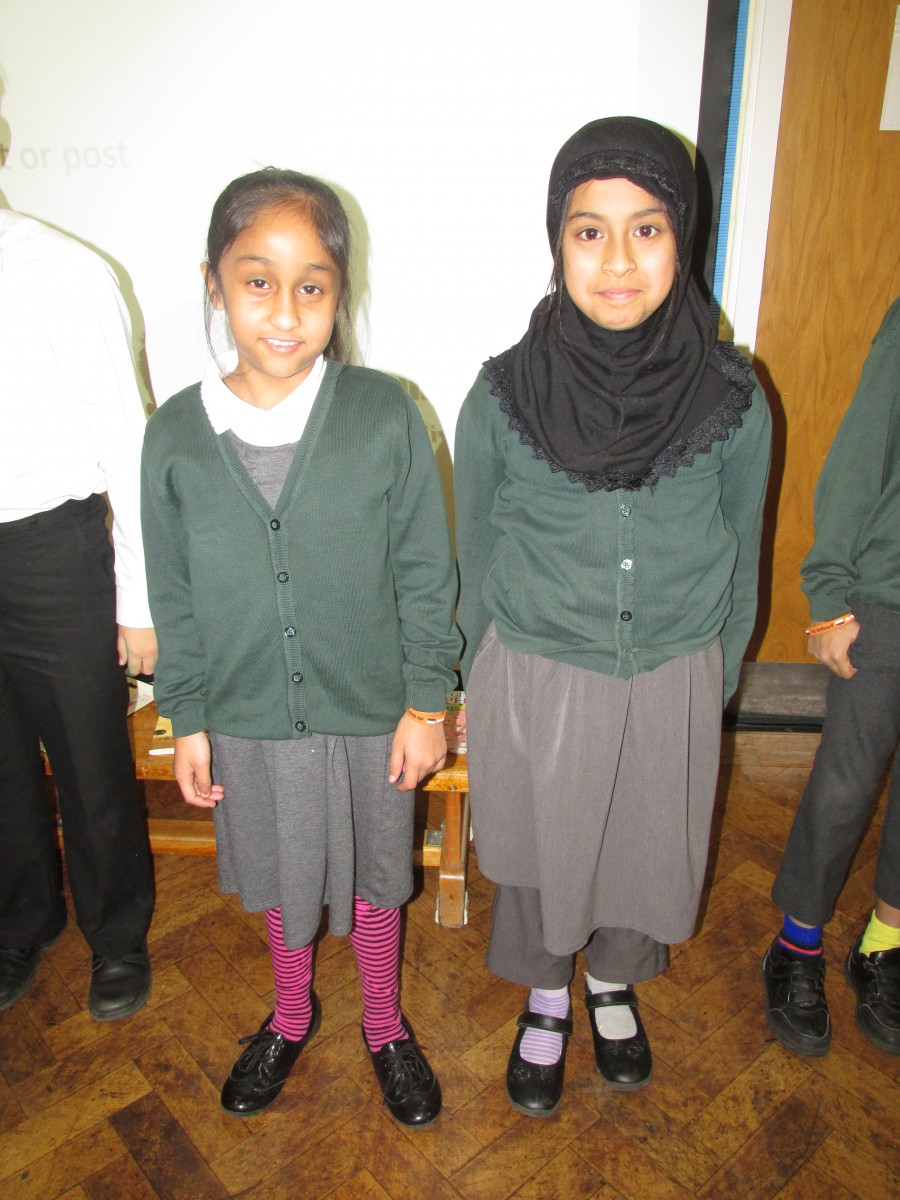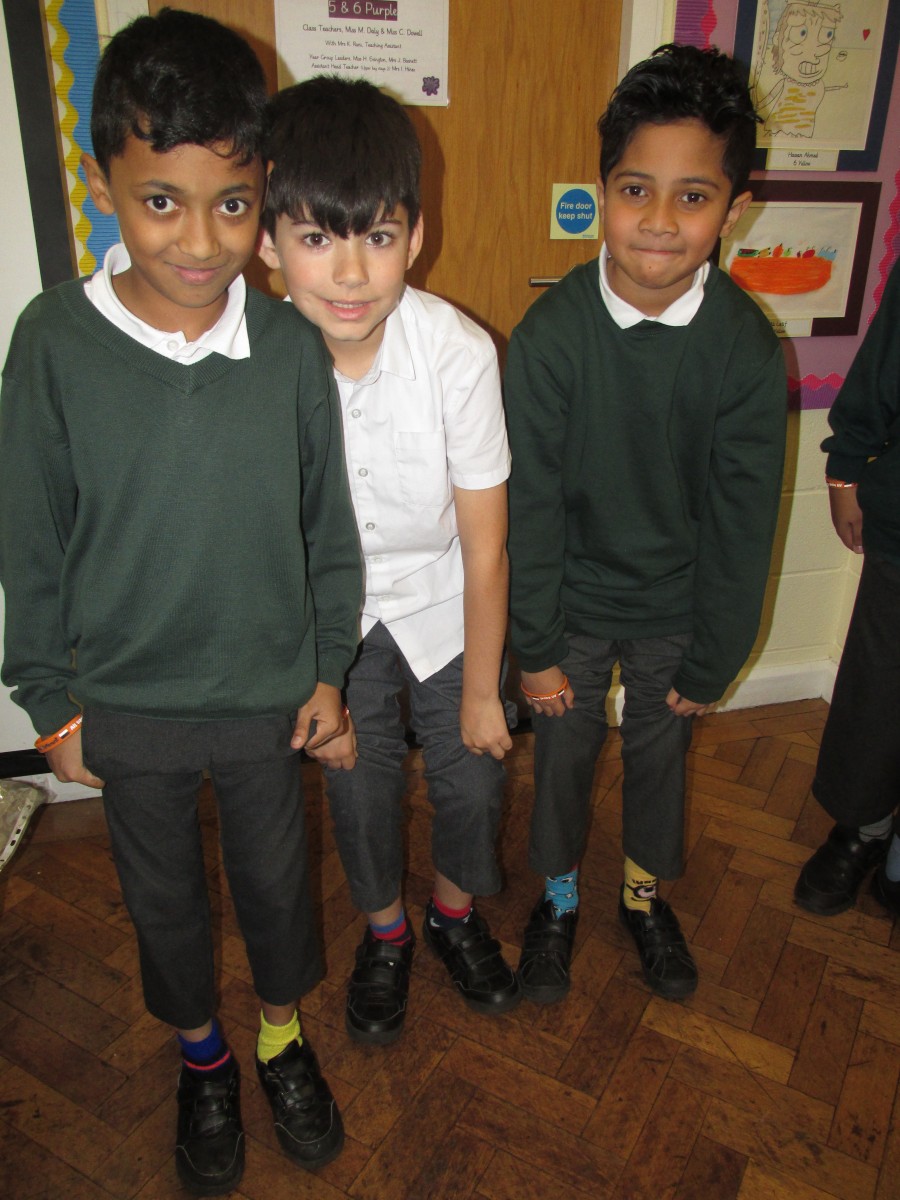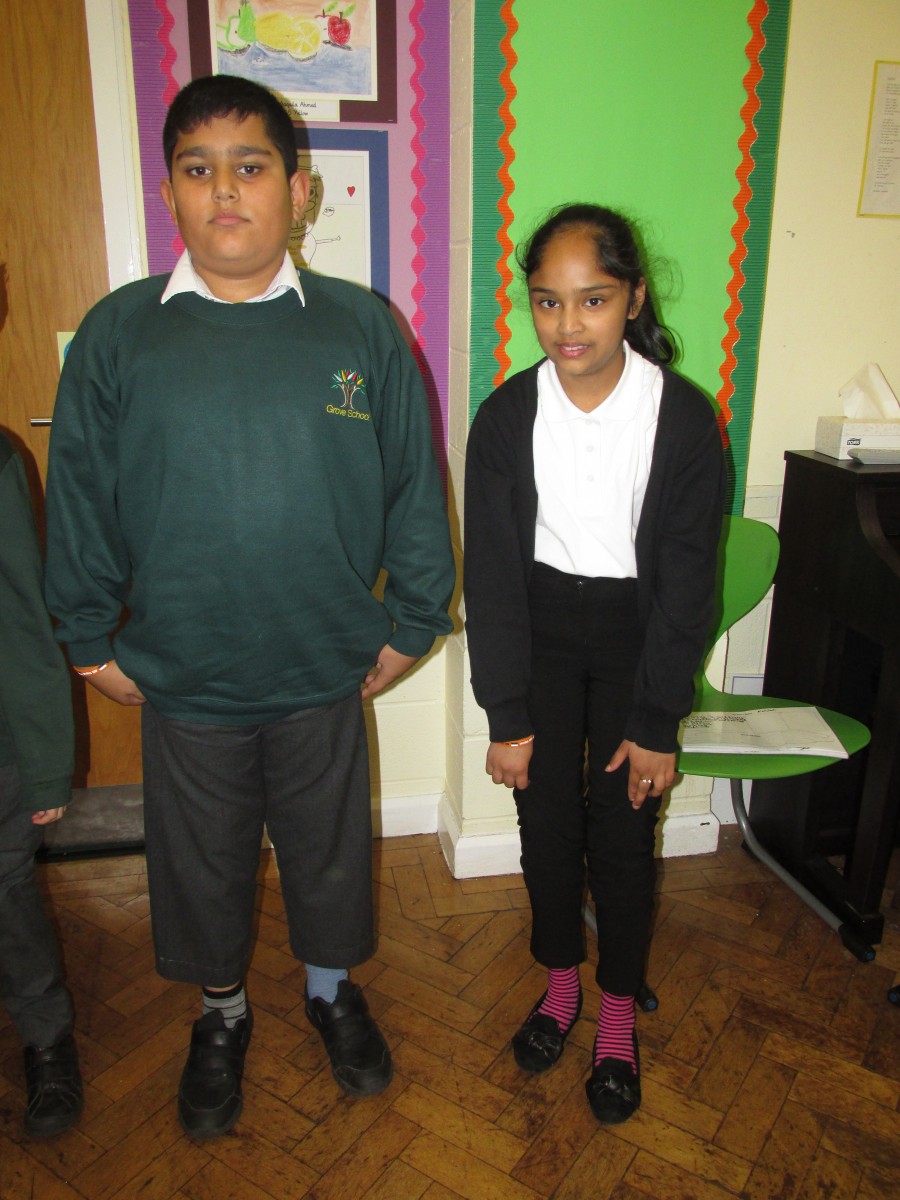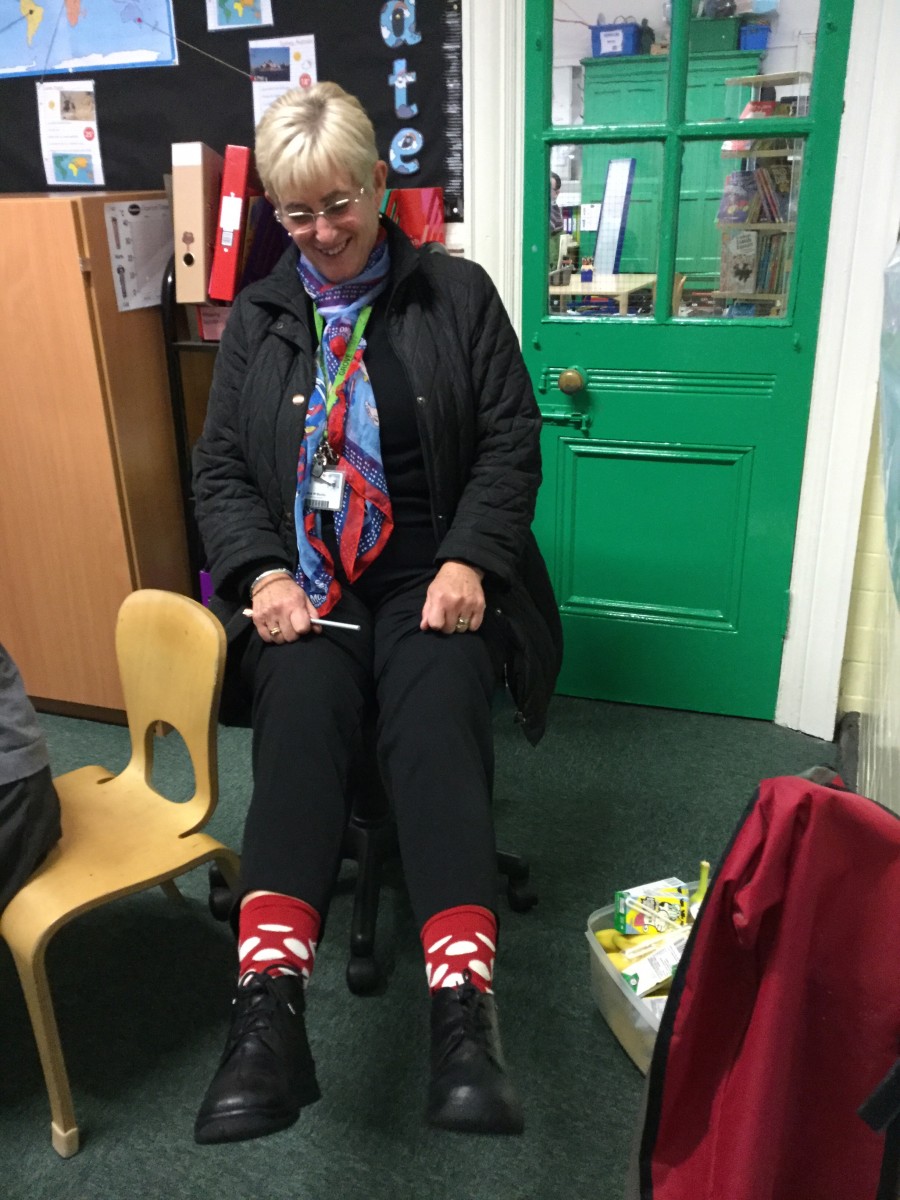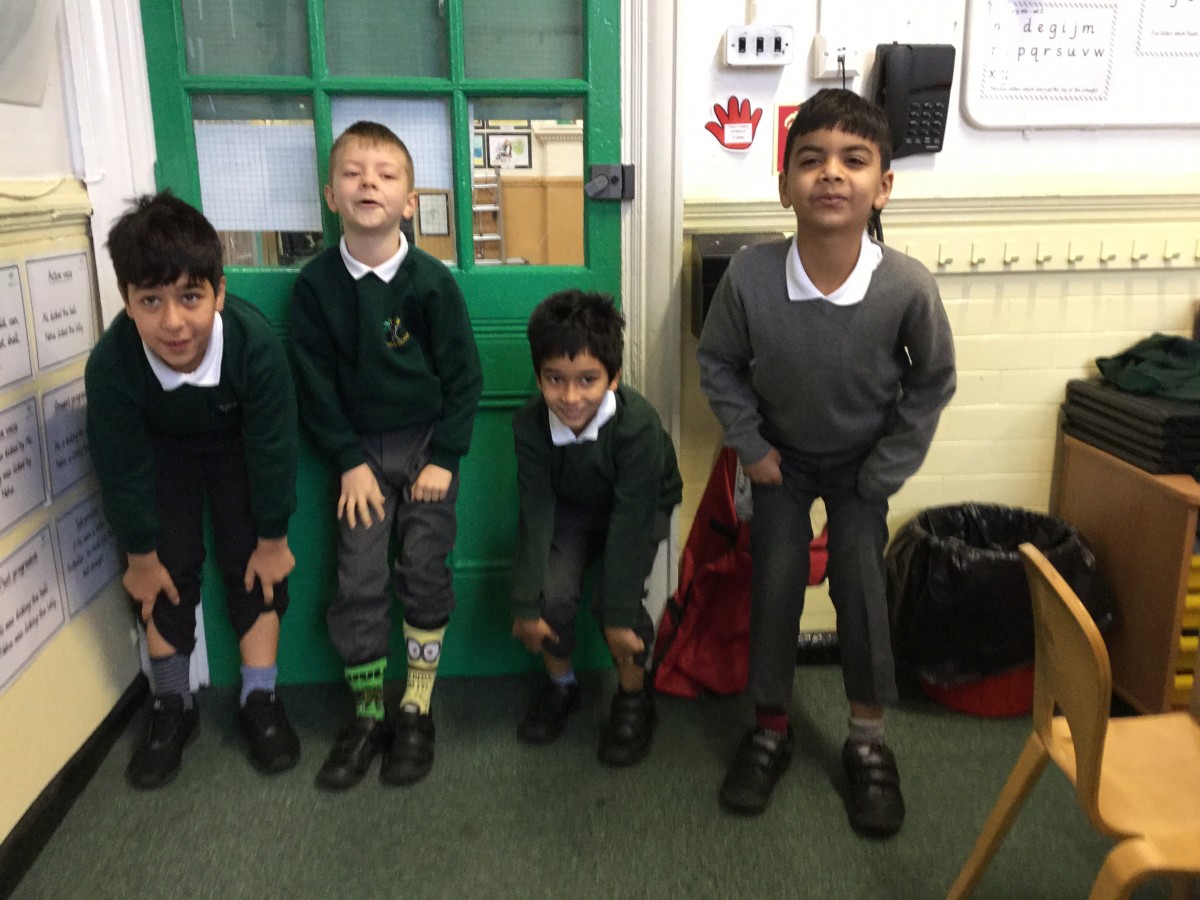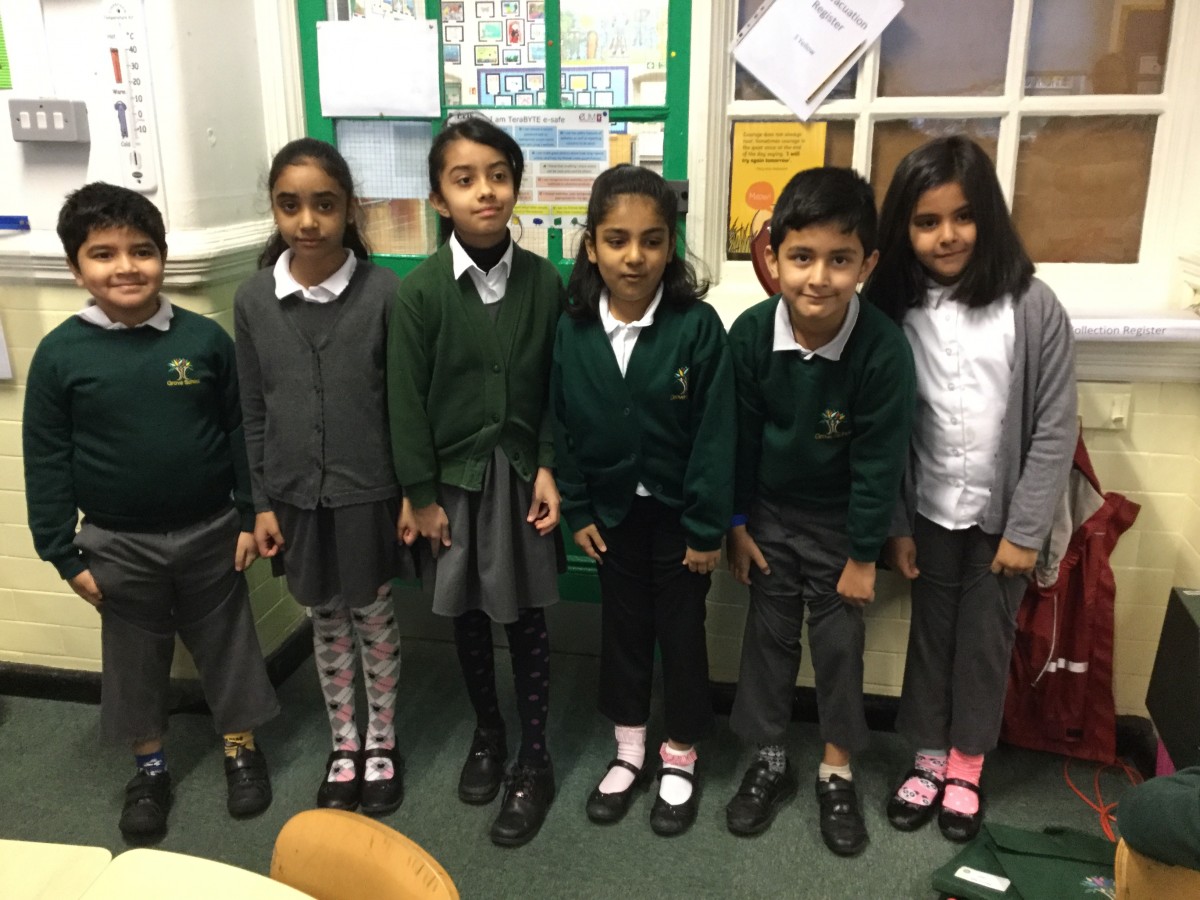 All children received their wristbands in special assemblies this week.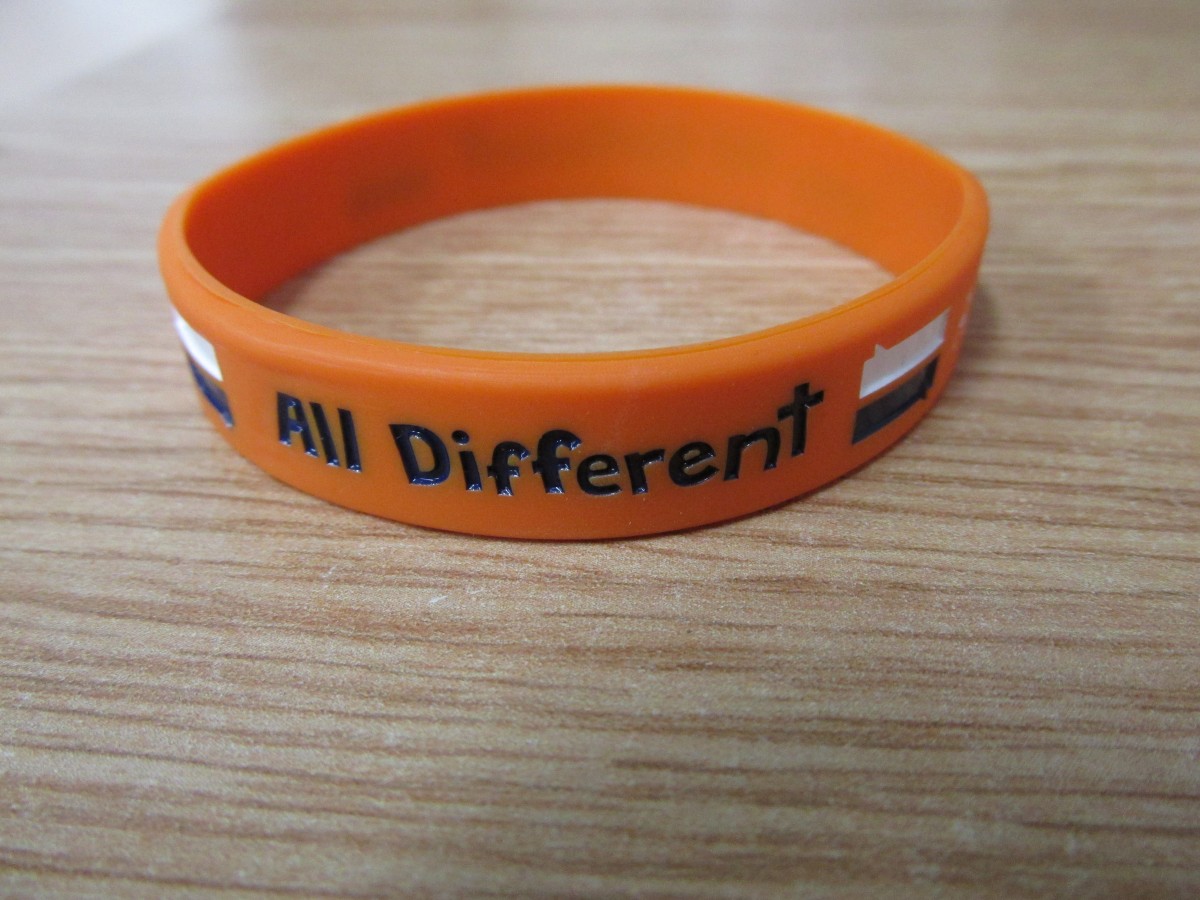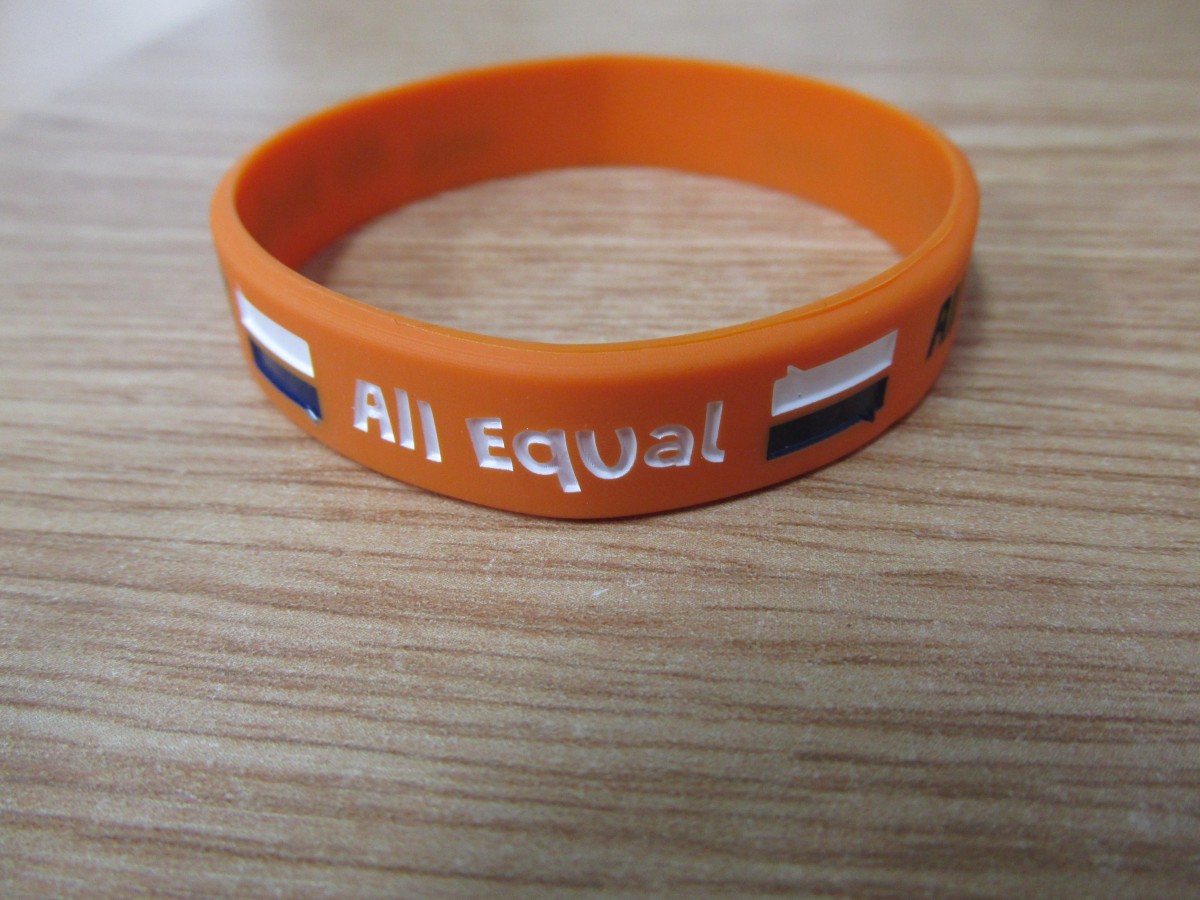 Below are some of the activities that the children took part in during Ant-bullying Week.
Nursery
Nursery children thought about how we are all different yet all special. We wore different coloured socks and tights and we decorated socks with different patterns. Nursery also tasted different fruits. We thought about which we liked best to show that everyone can like something different.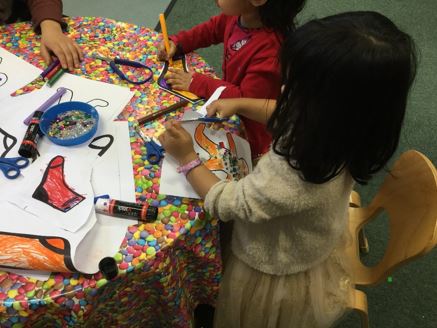 Reception
Reception have been writing about what makes us special, and have had lots of fun making salt dough hearts! We enjoyed painting our hands to make a friendship poster. We discussed using our hands in kind ways and although each of us has different sized hands and we chose different colours, we are all equal. We also wrote about how each of us is special (writing in class for you when you need it).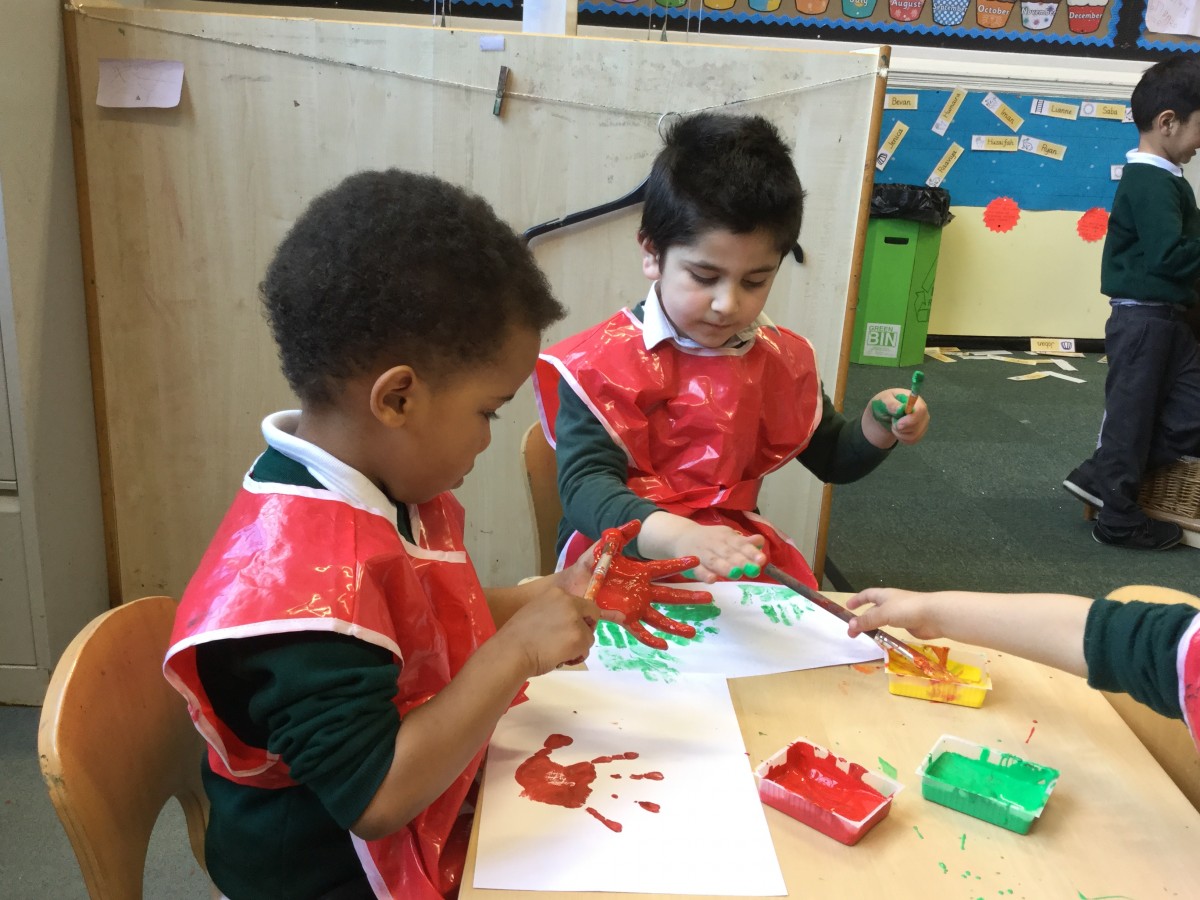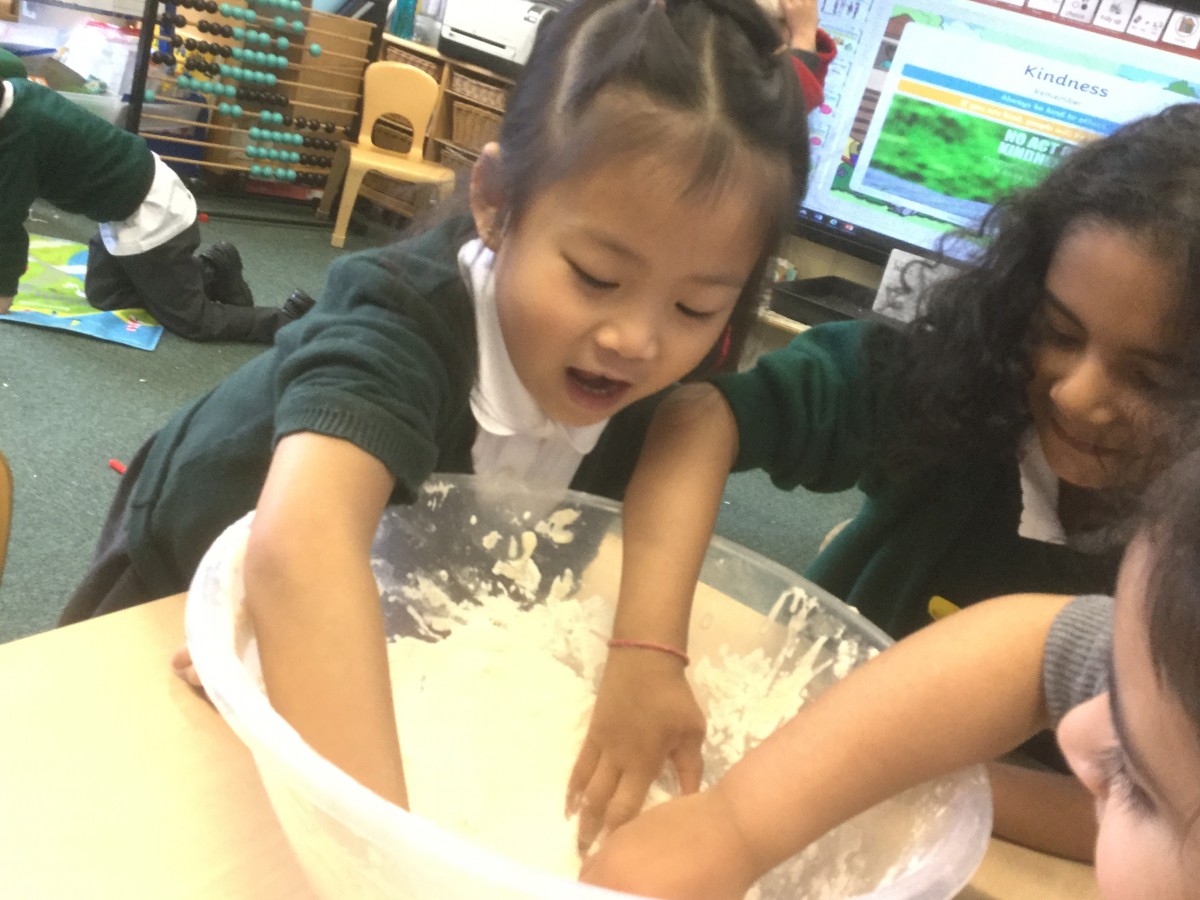 Year 1
For anti bullying week year 1 did lots of role plays and diary entry writing in order to explore how the victim of bullying would feel in different situations. We also had lots of discussion about which incidents would and wouldn't be classed as bullying. Furthermore, the children made kind hands for our anti-bullying wall to remind the children how we can be kind to others. In addition, the children were given the opportunity to write a 'good friend' certificate to one of their friends in the class as a gesture to say thank you for being kind. Finally, the children wrote a sentence about what they should do if they saw someone being bullying for their homework to consolidate their learning.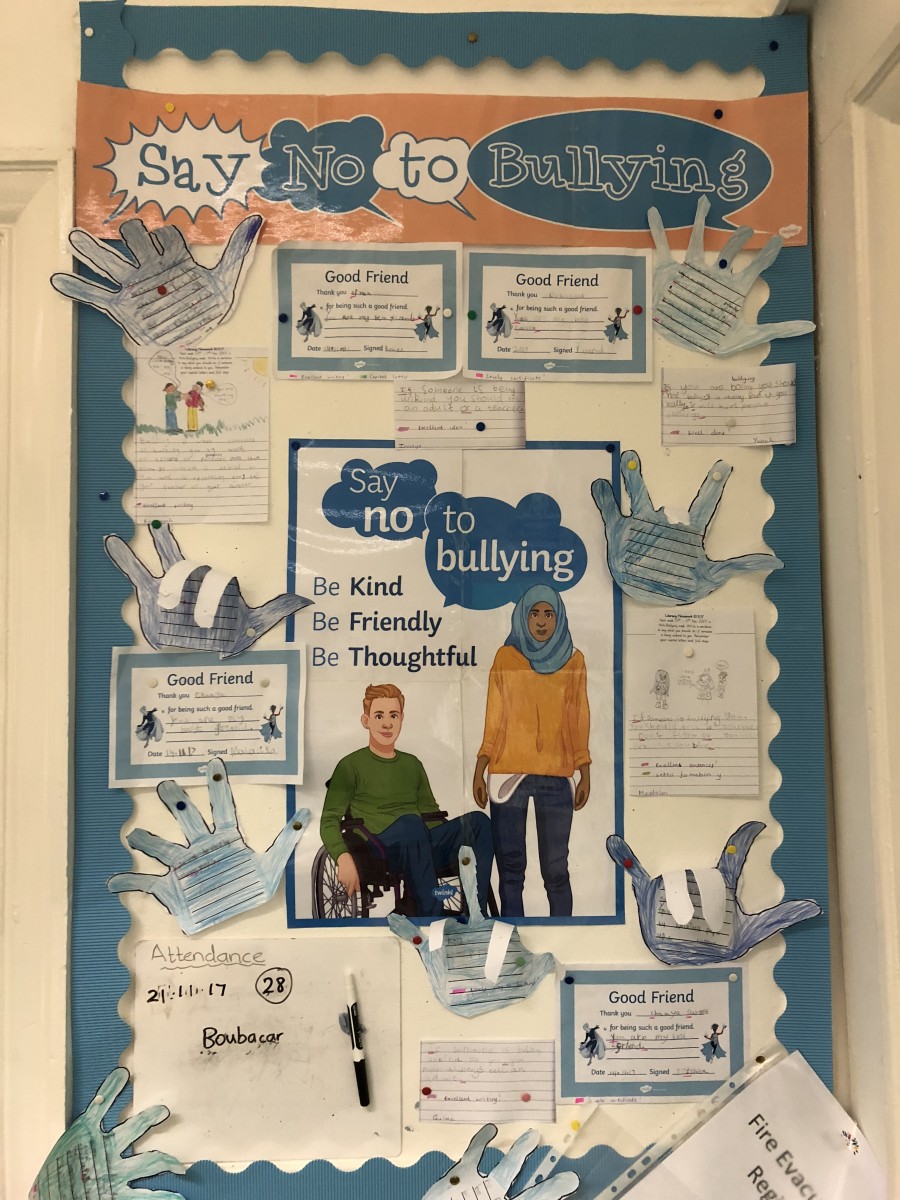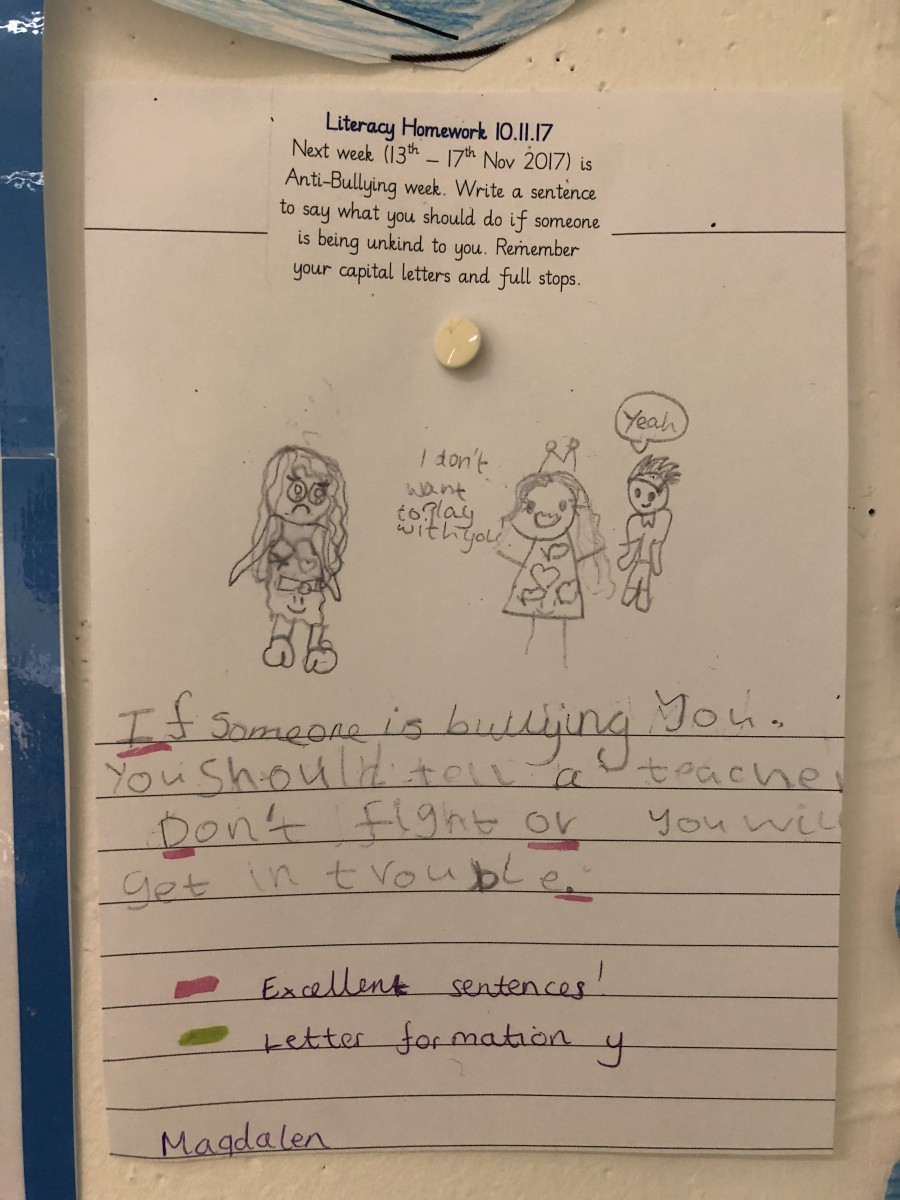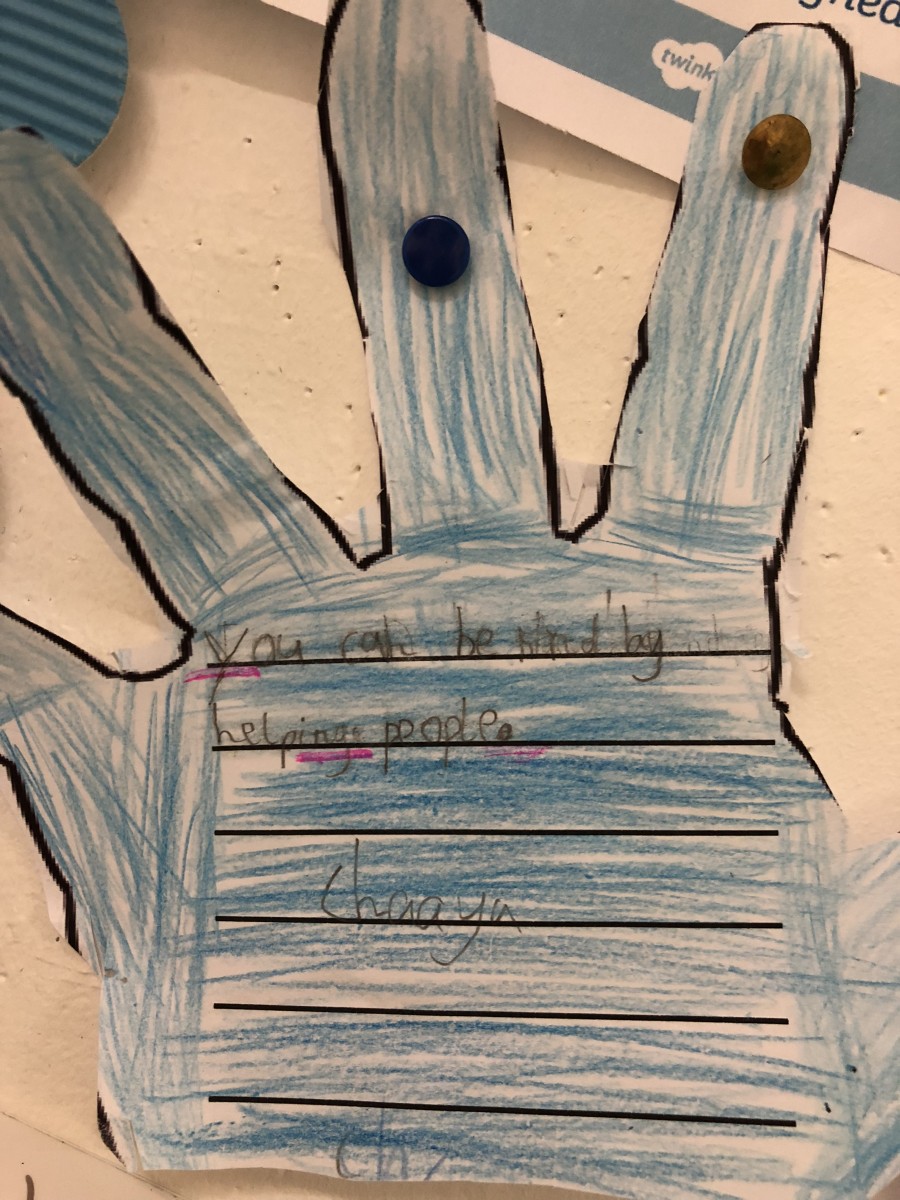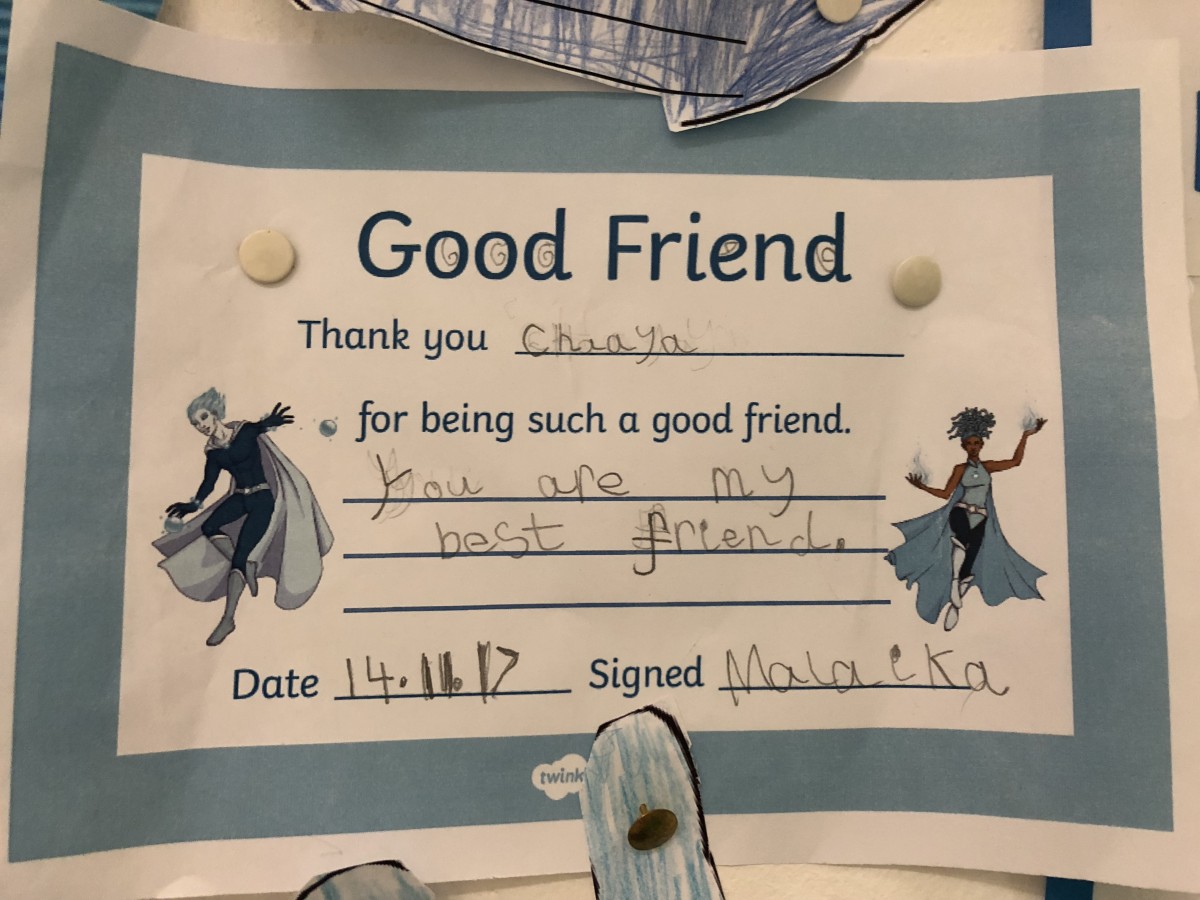 Year 3
We talked about how like a jigsaw piece we need all shapes and sizes of people in order to make an exciting puzzle. Healthy, thriving and exciting communities need people of all shapes and sizes to come together. When one piece is missing the whole community notices.
We created our own unique piece and then put it all together to form our class puzzle.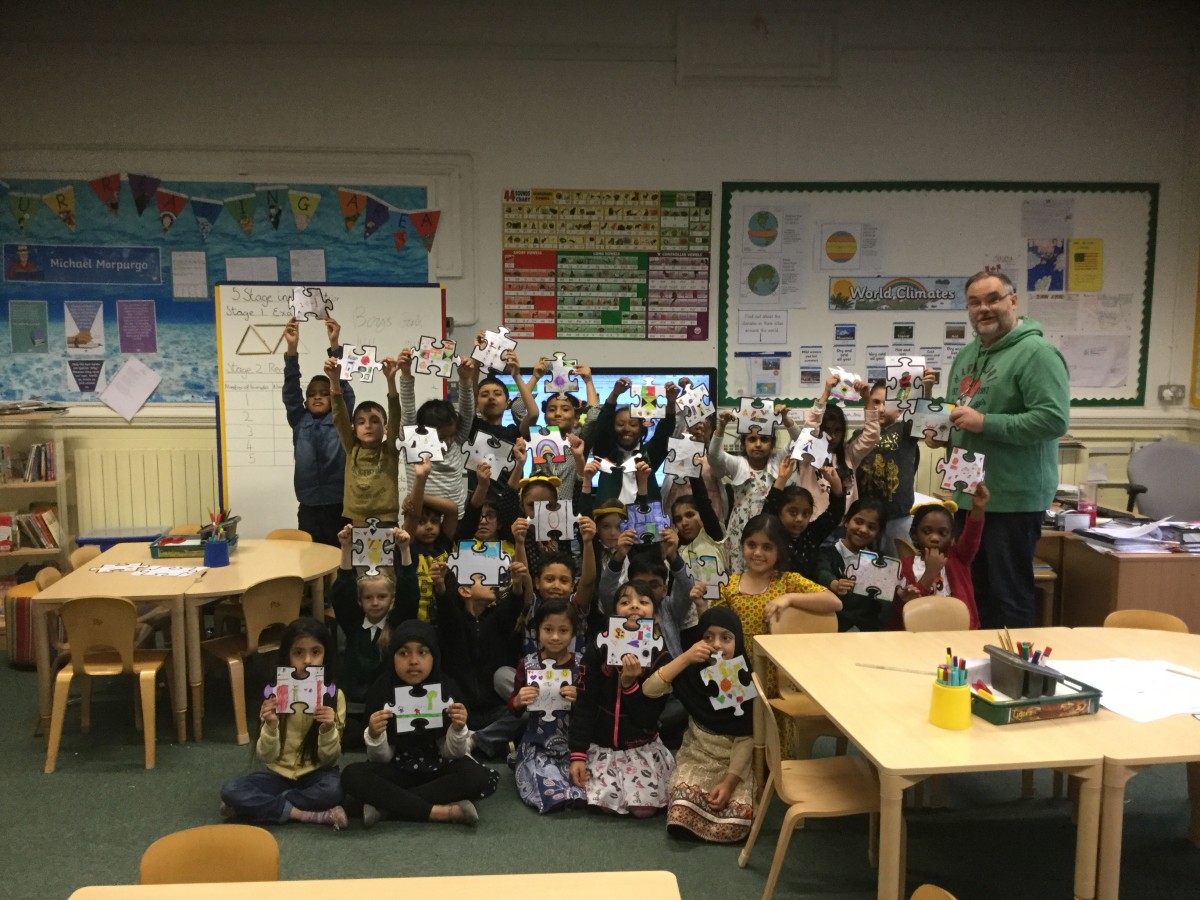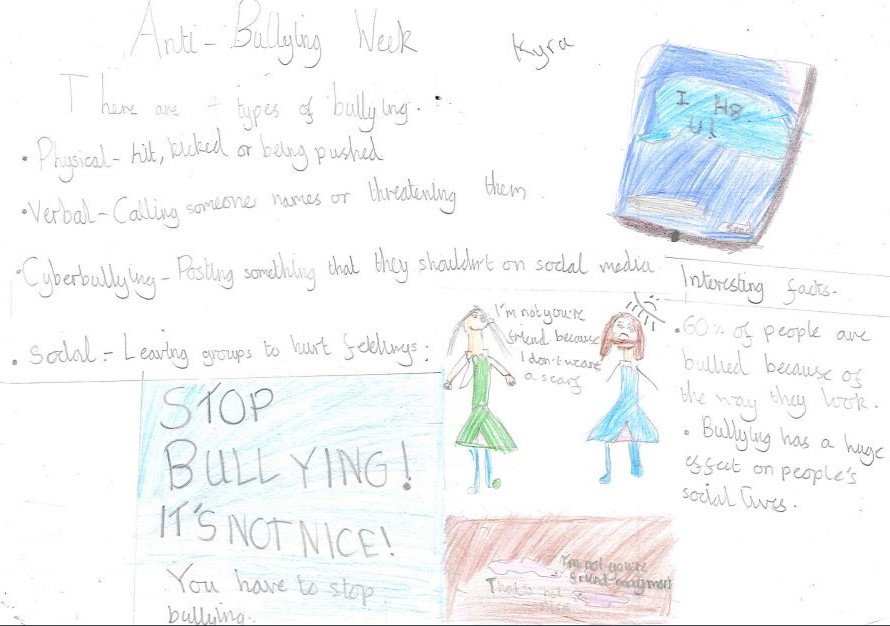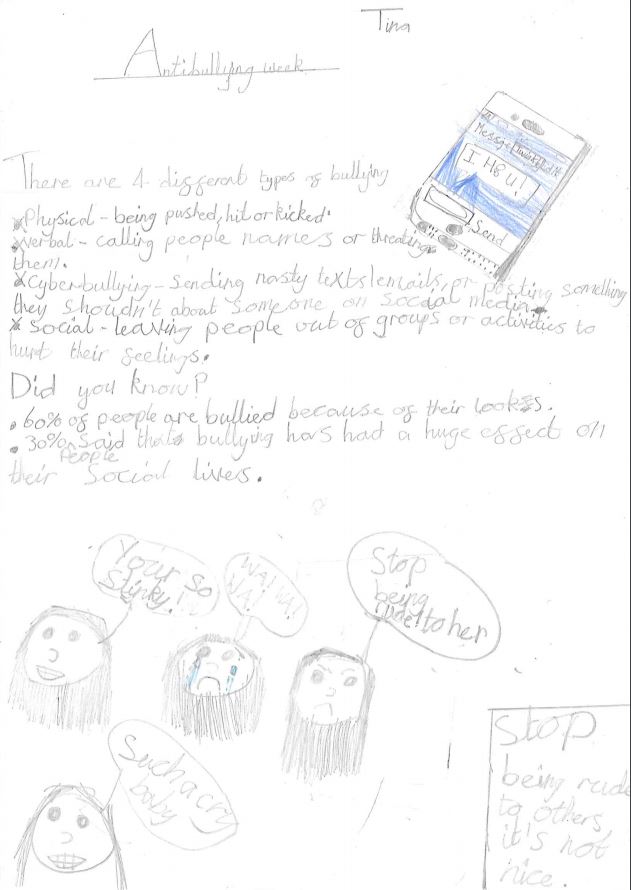 Year 5 and 6
Children in Years 5 and 6 read extracts from 'William the Hedgehog Boy,' by Robert Brown where they explored the different types of bullying and how this impacted on the characters that were being bullied. They used a section from the book to role play a scene, looking in particular at the role of bystanders. Pupils responded with great sensitivity and maturity at the issues explored during the lesson.
Children were able to showcase their talents this week while enthusiastically performing their rap, poem or song, which conveyed a strong anti-bullying message. Children used their imagination and have written some amazing and meaningful lyrics.